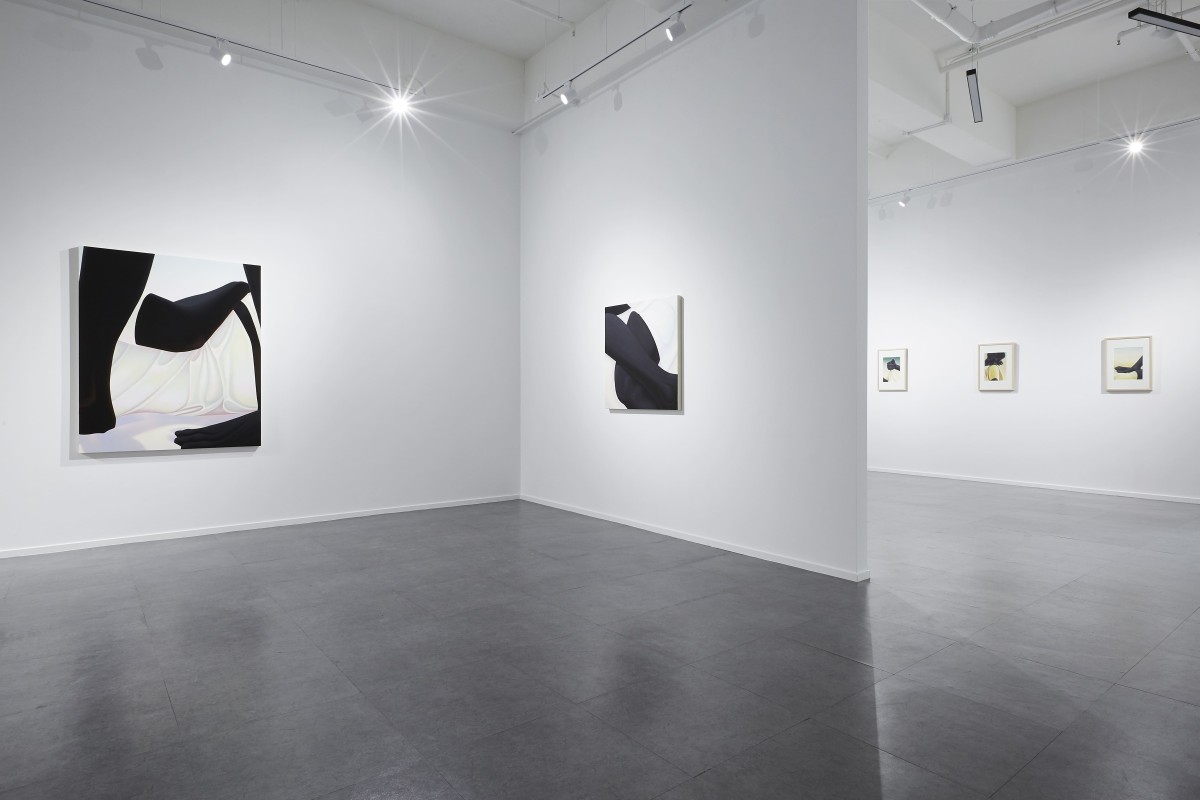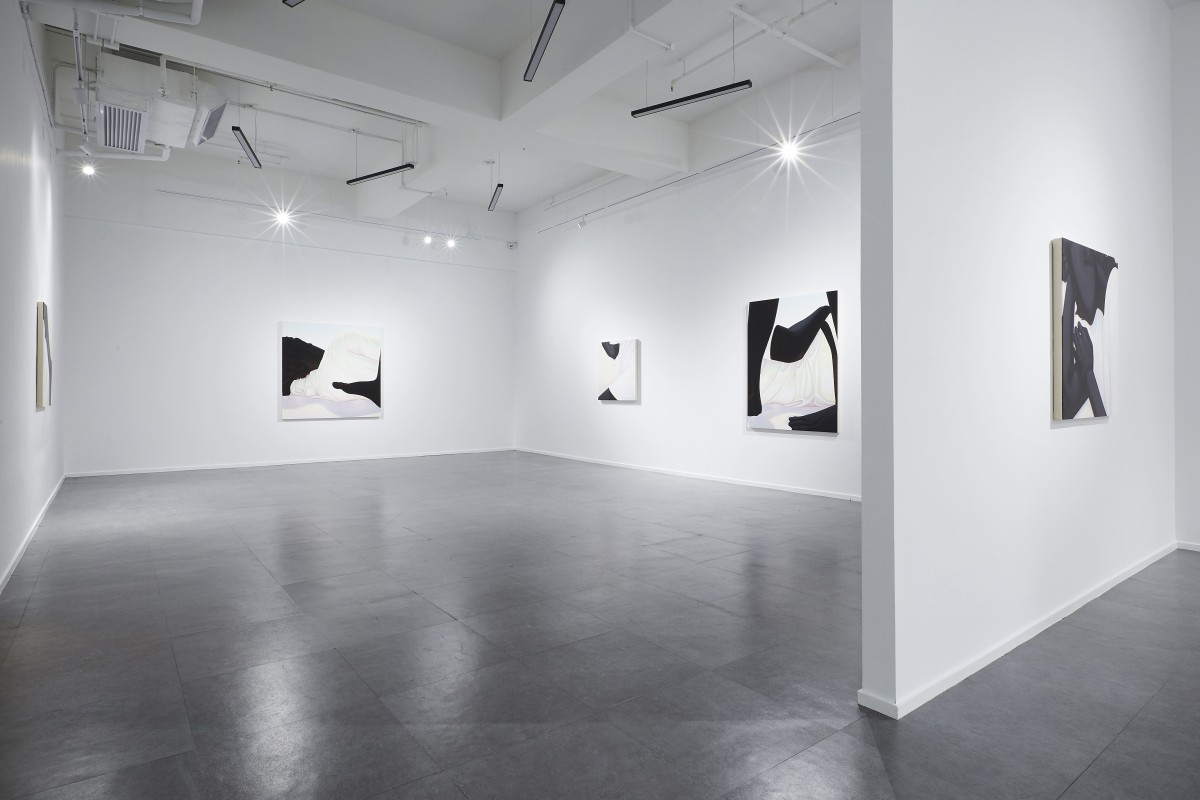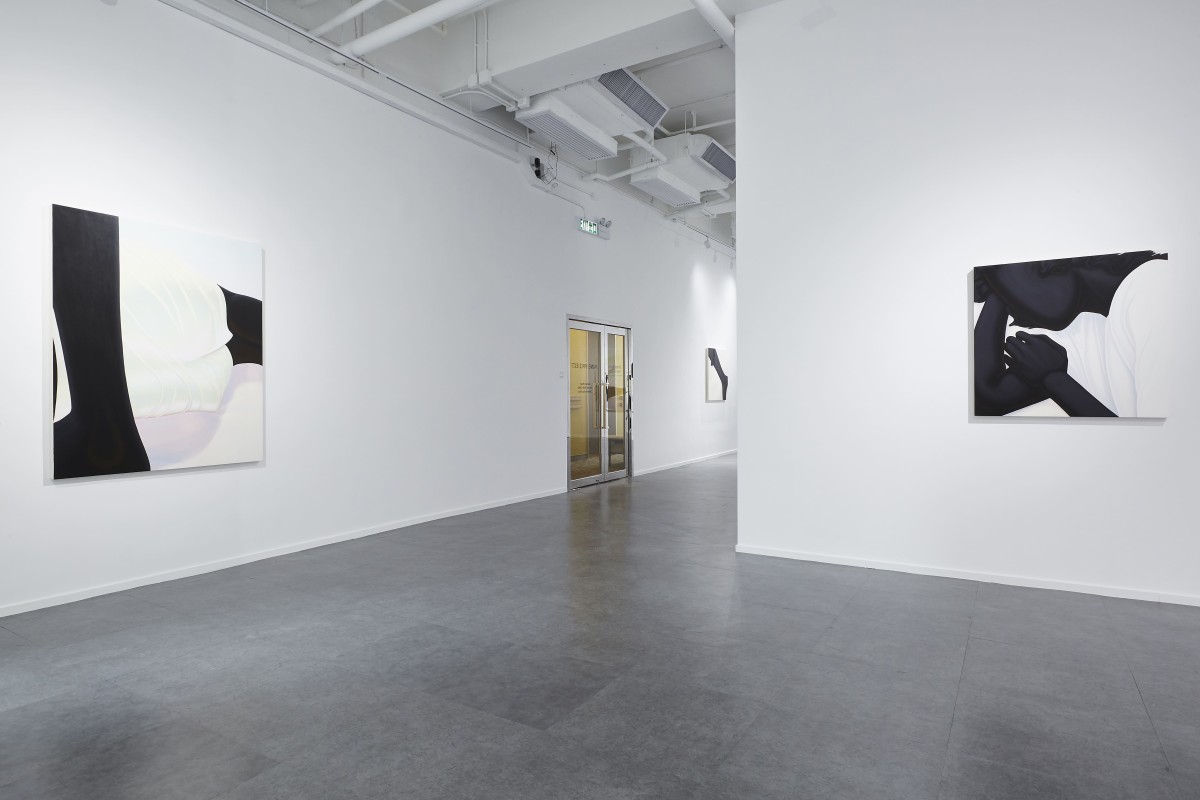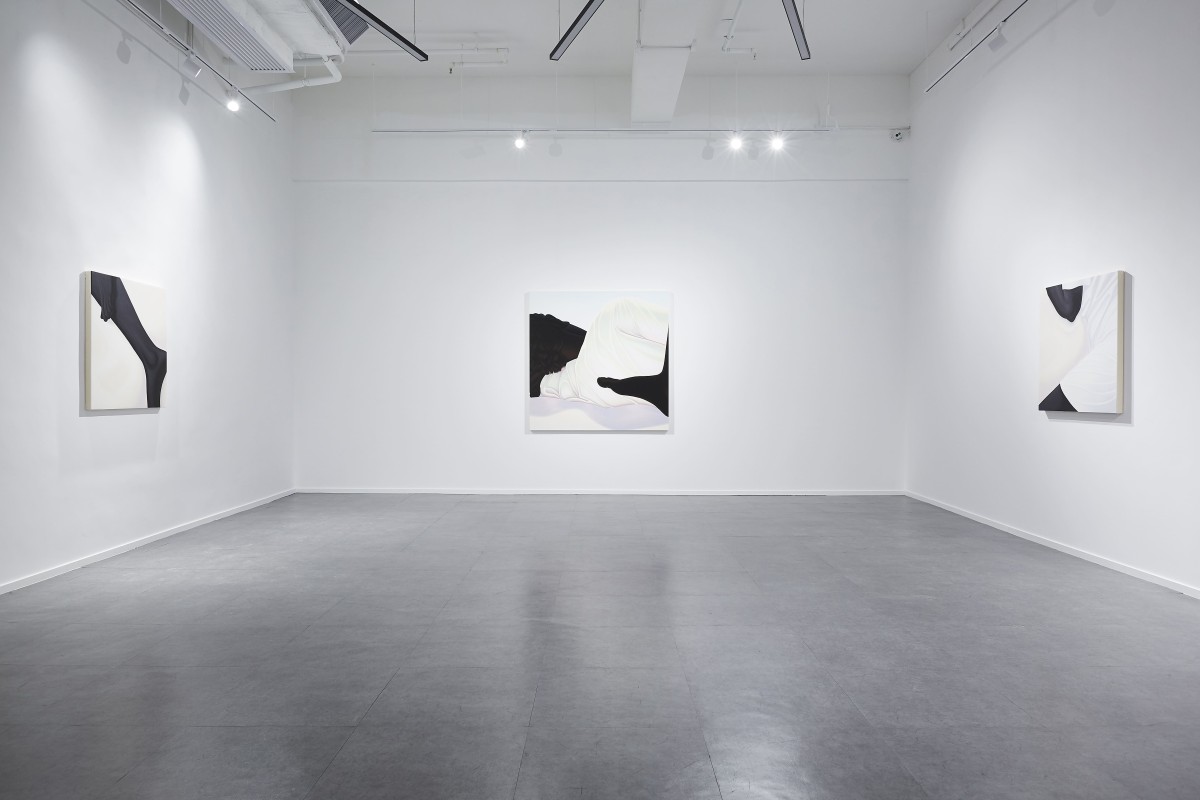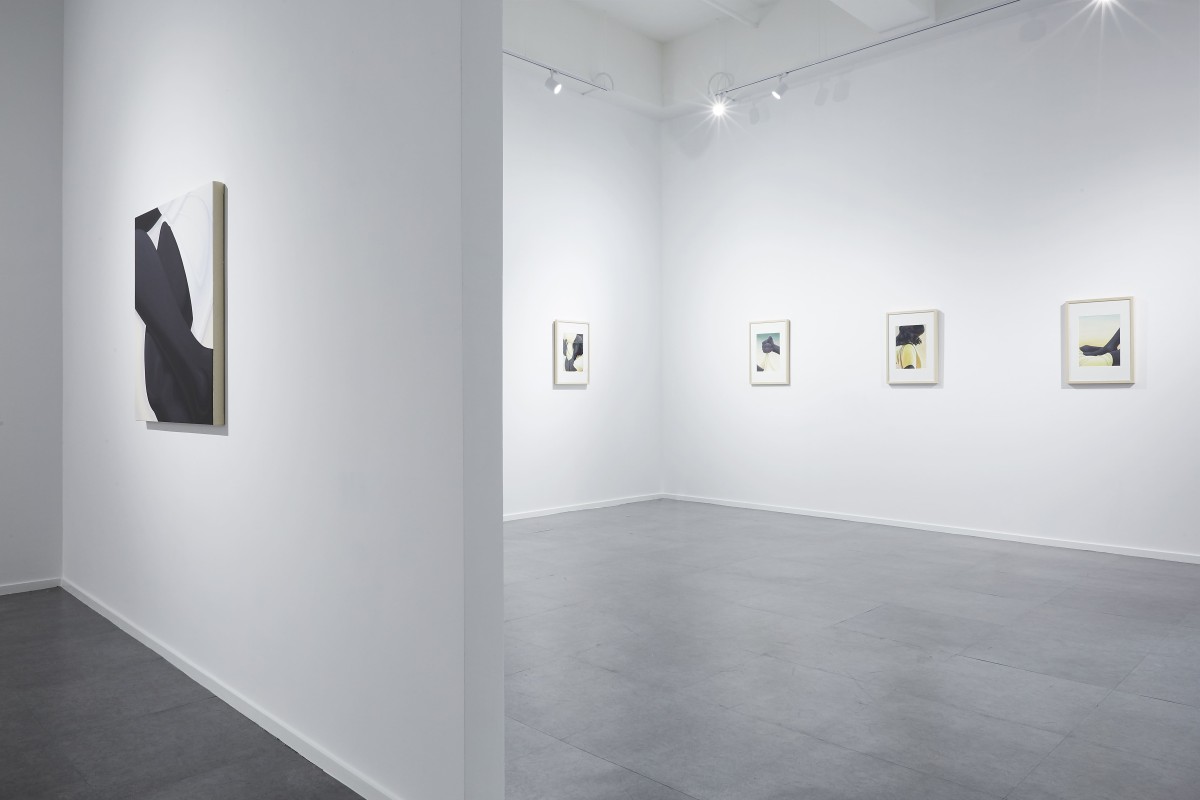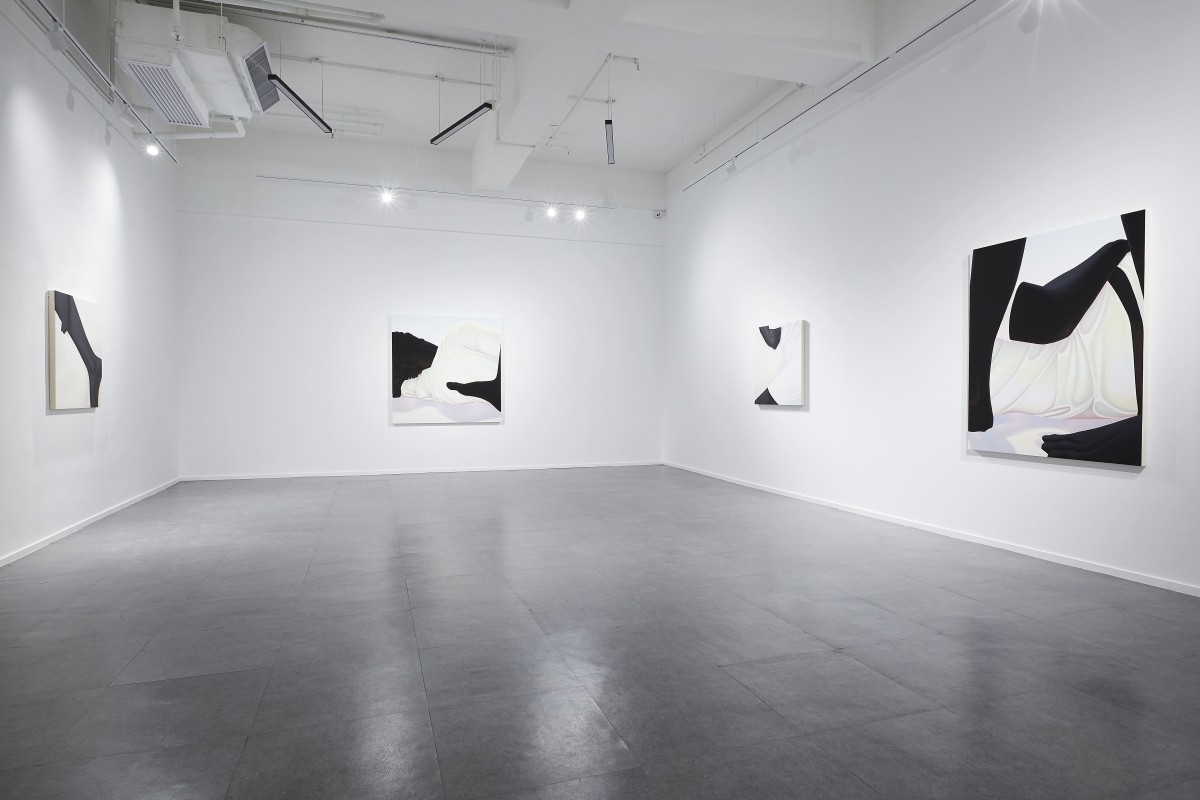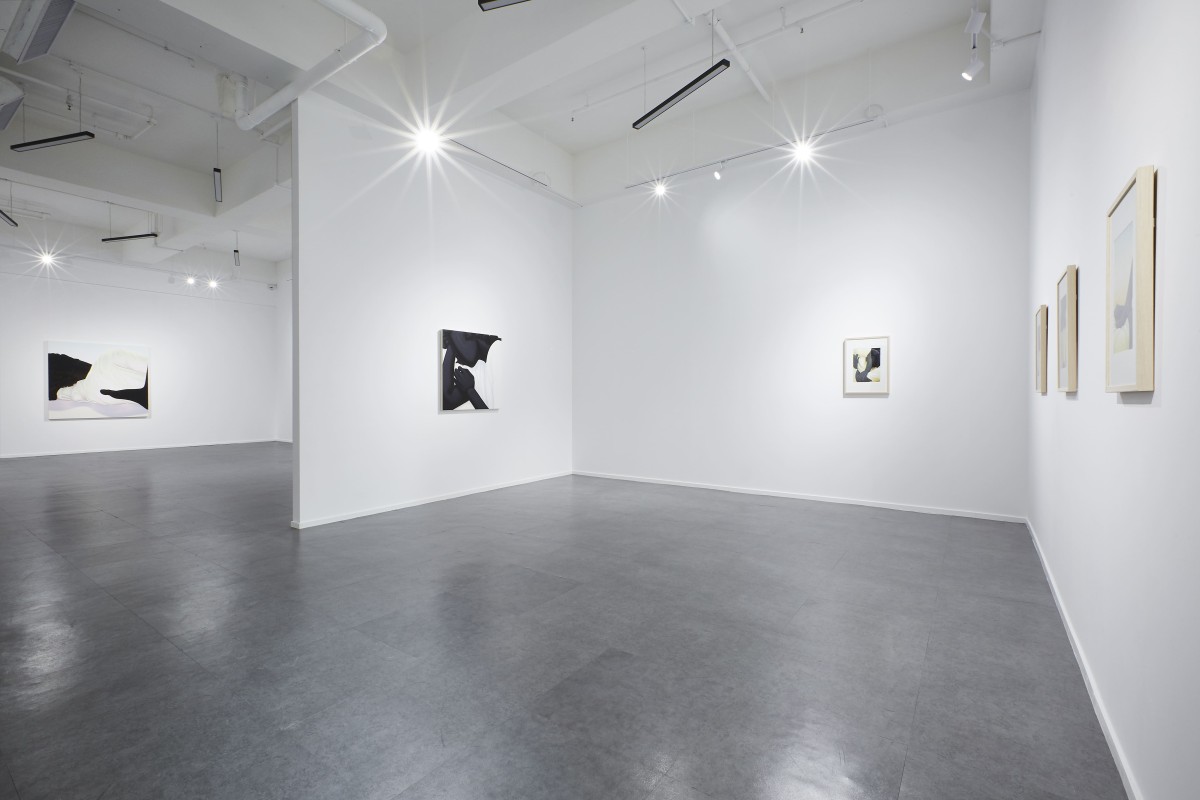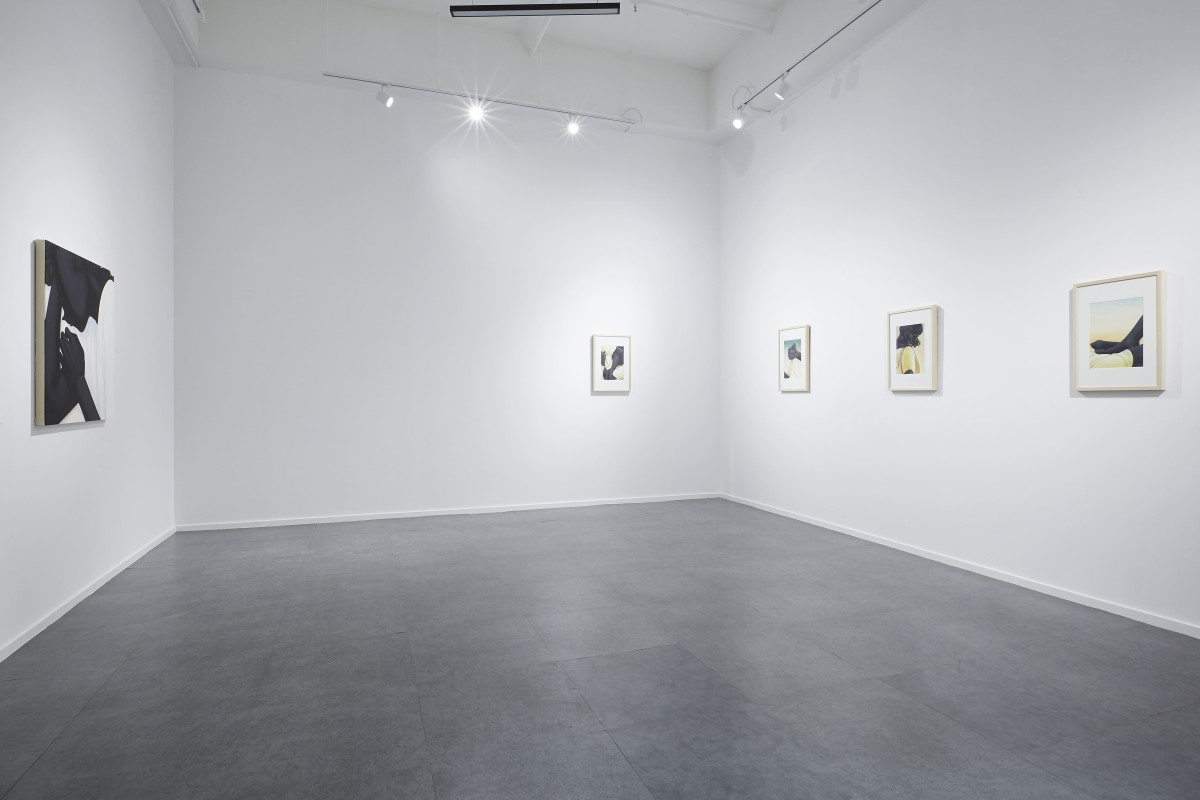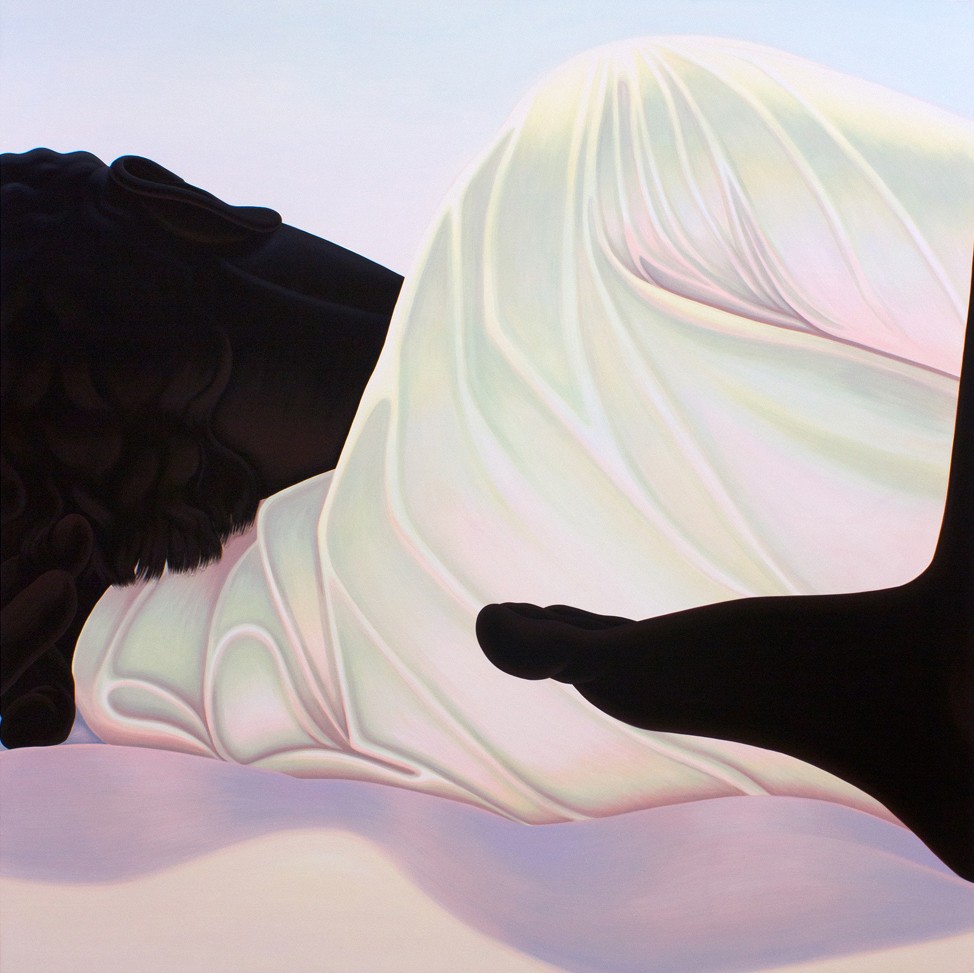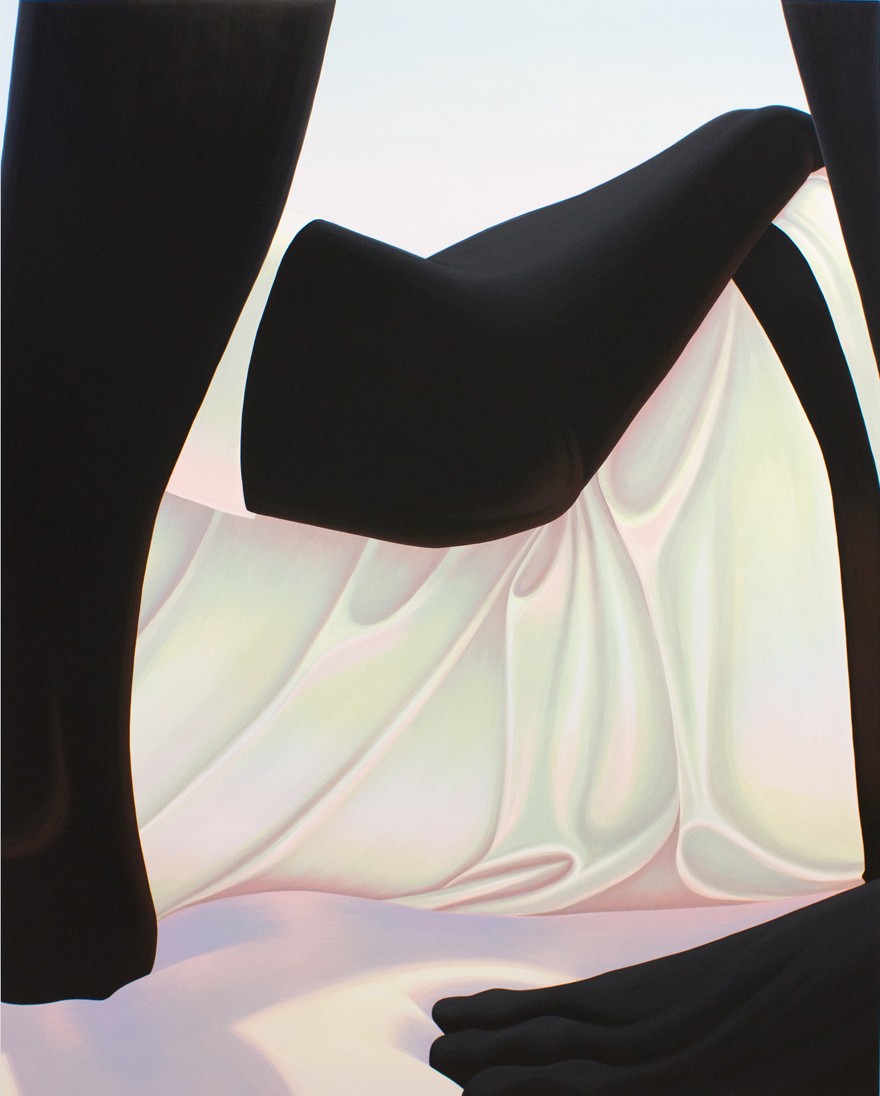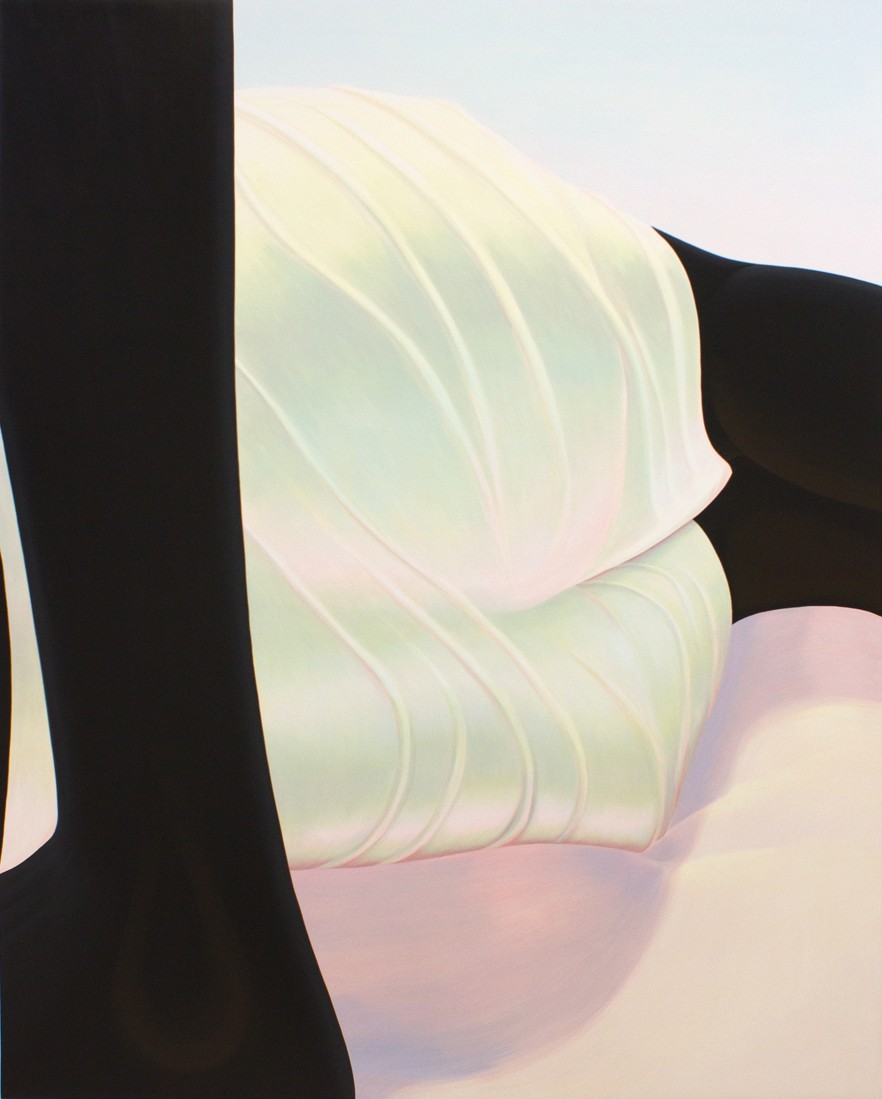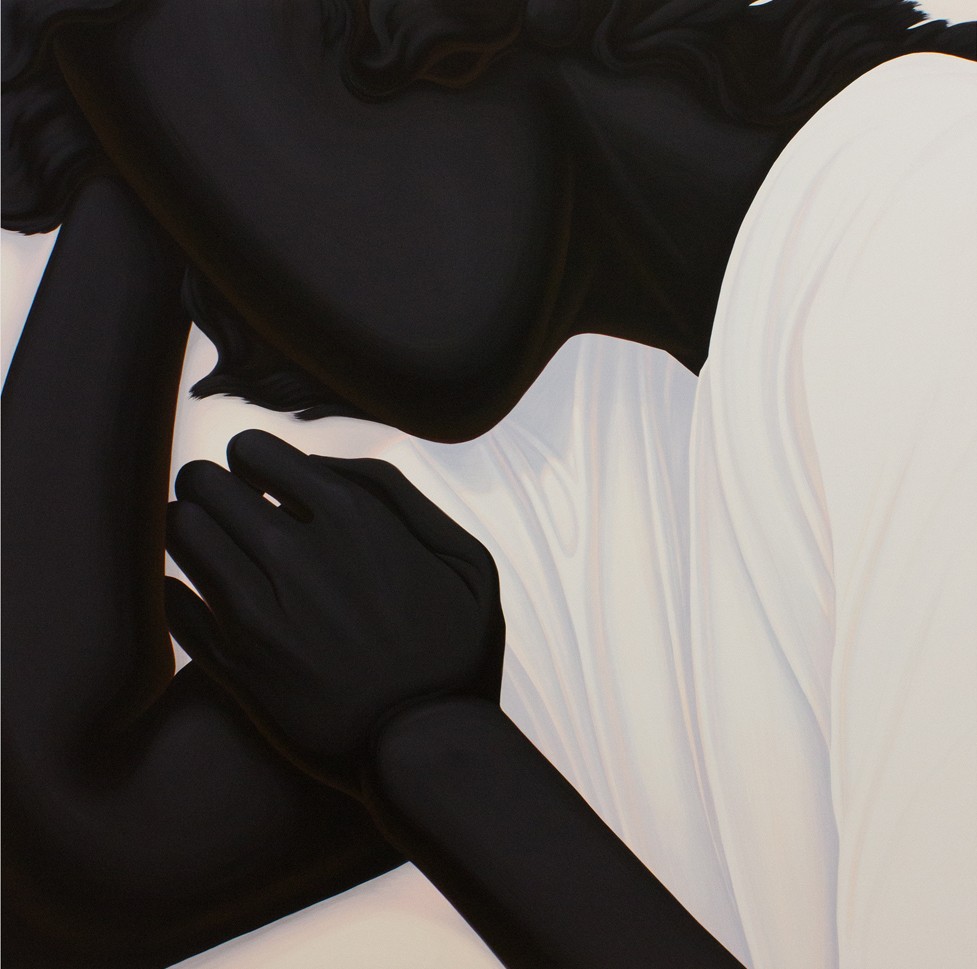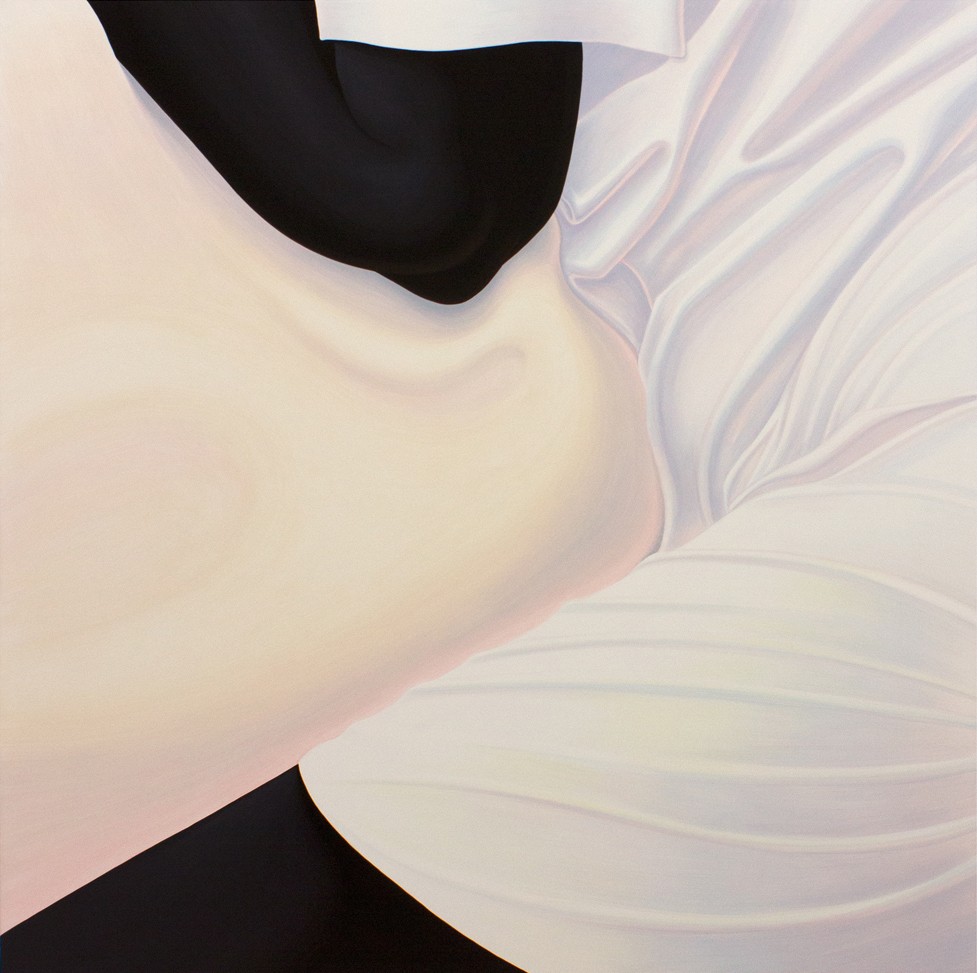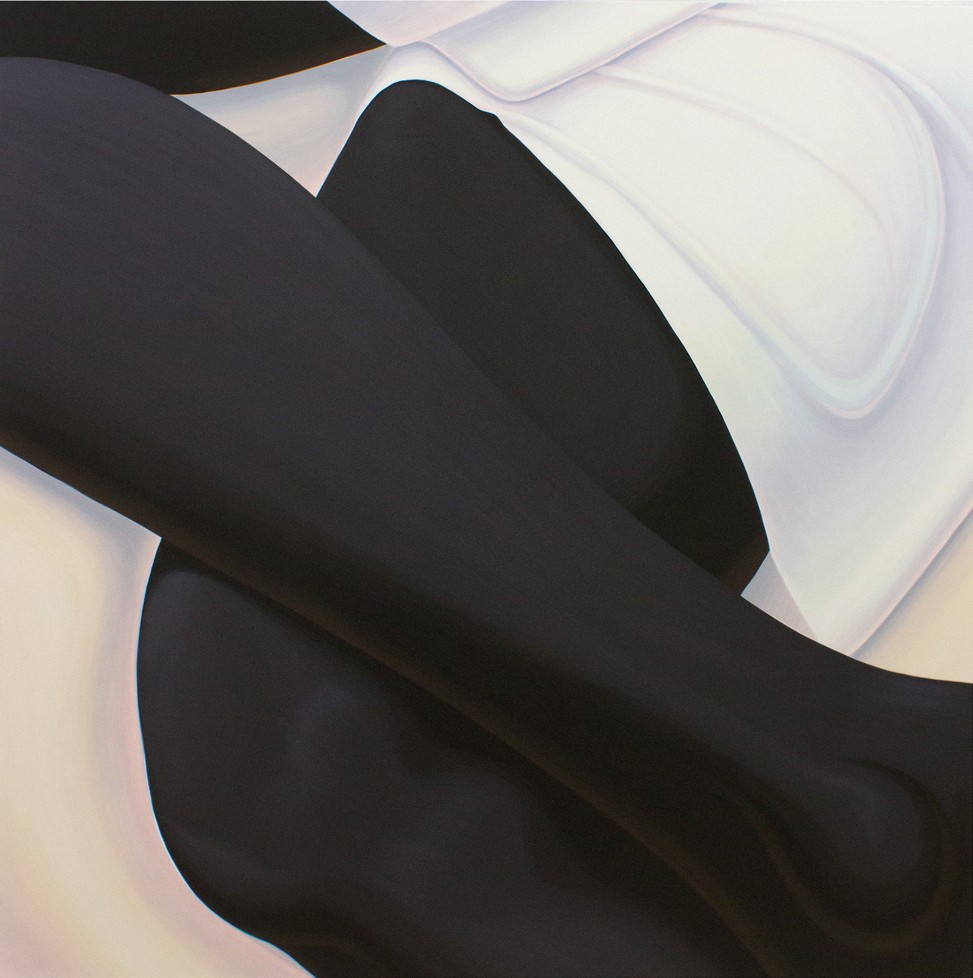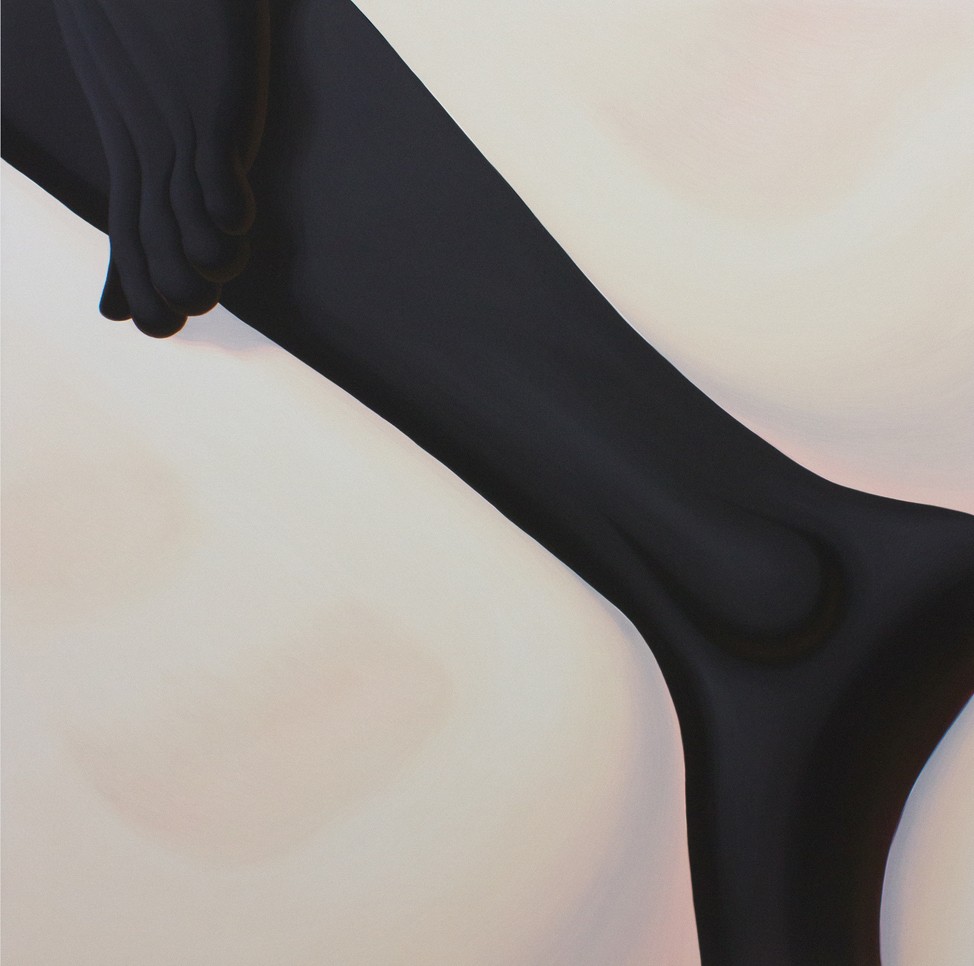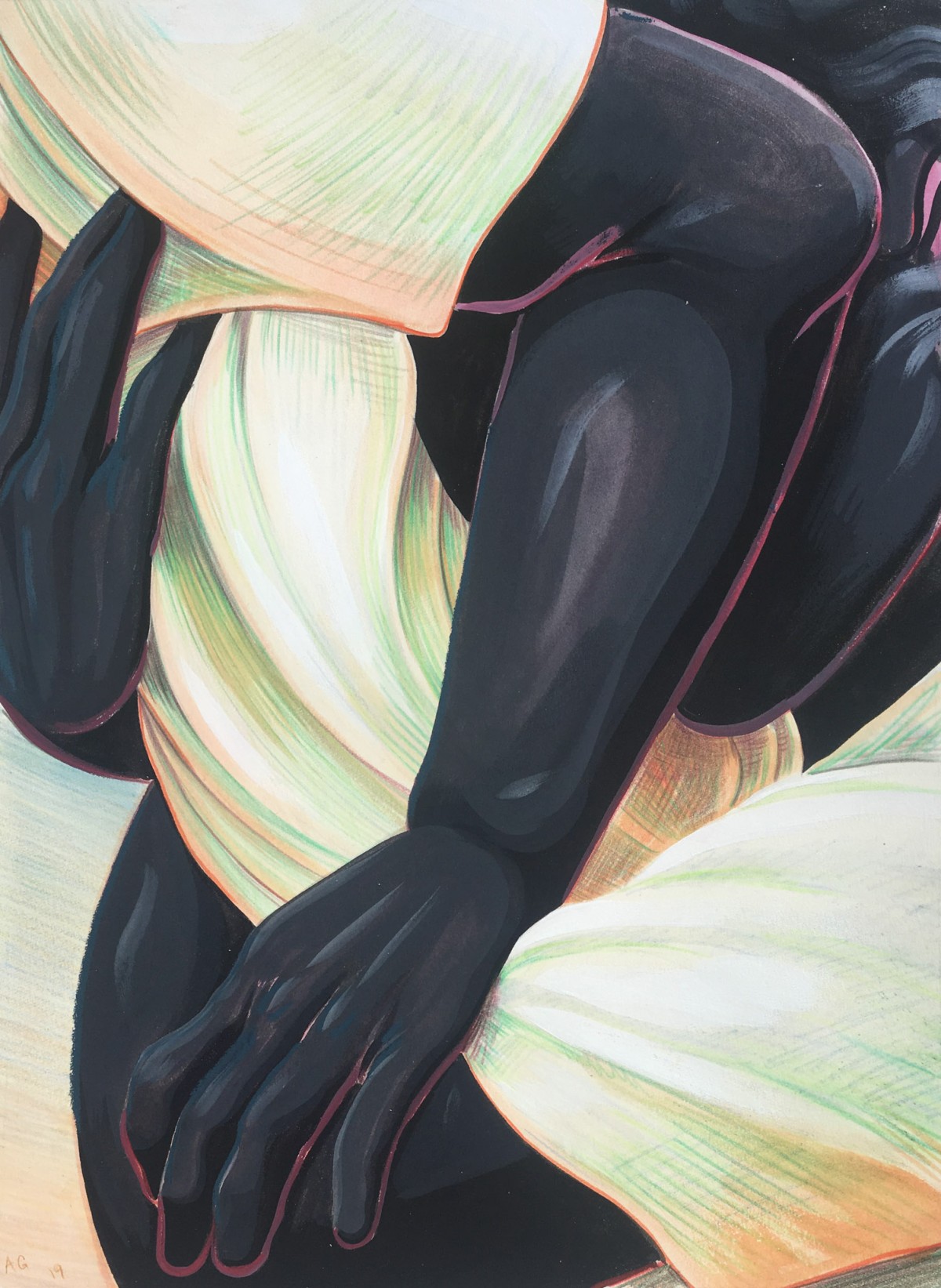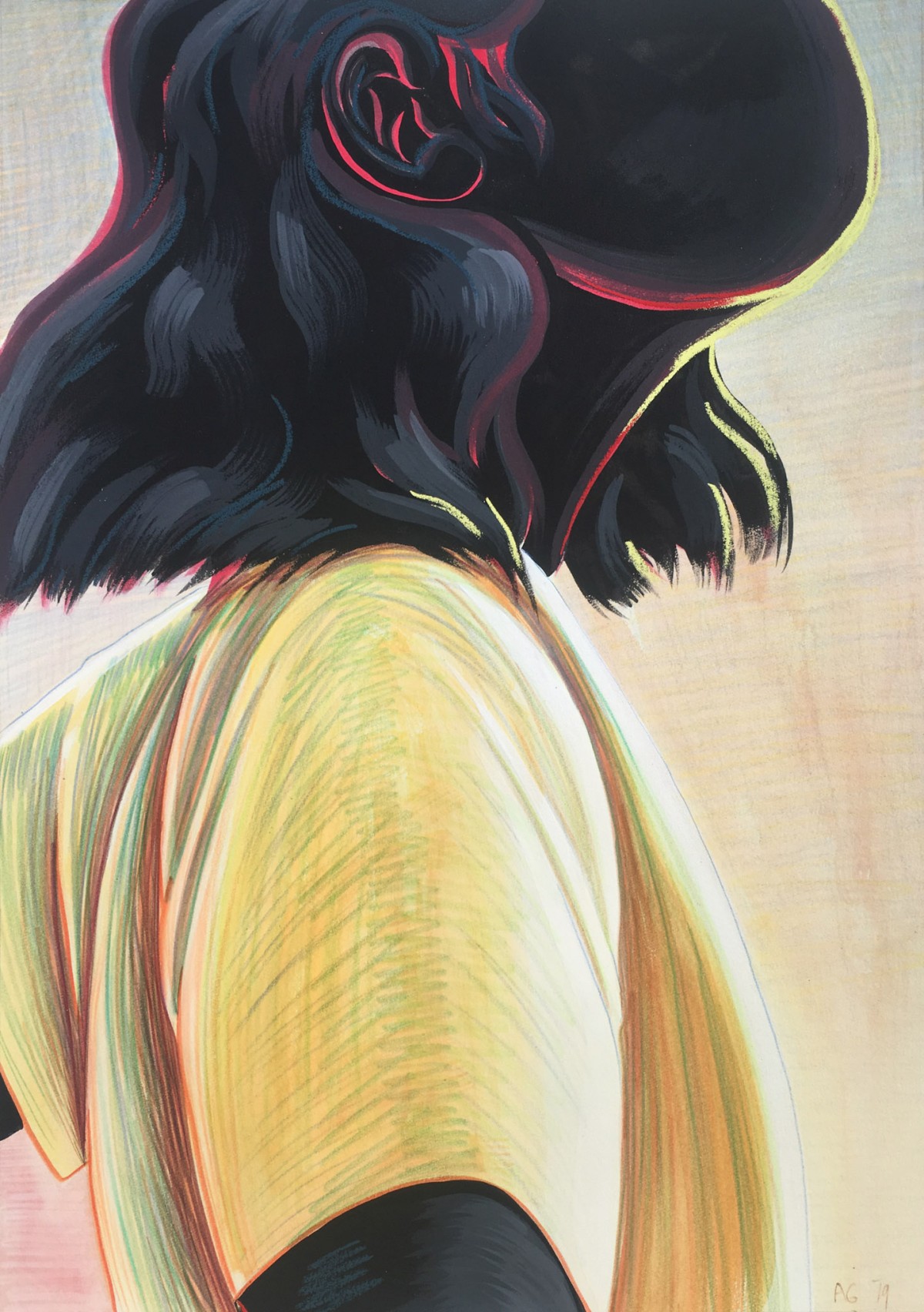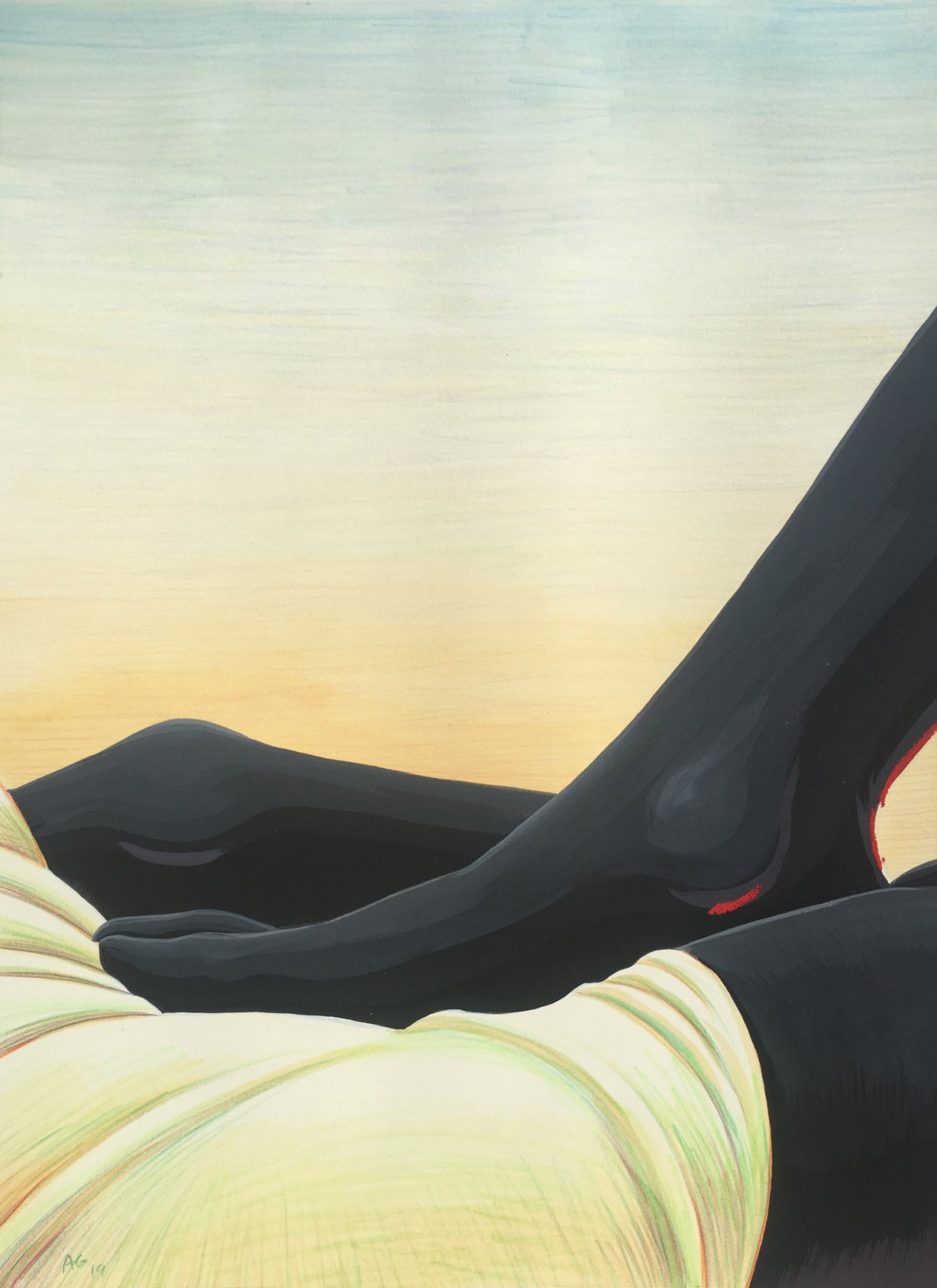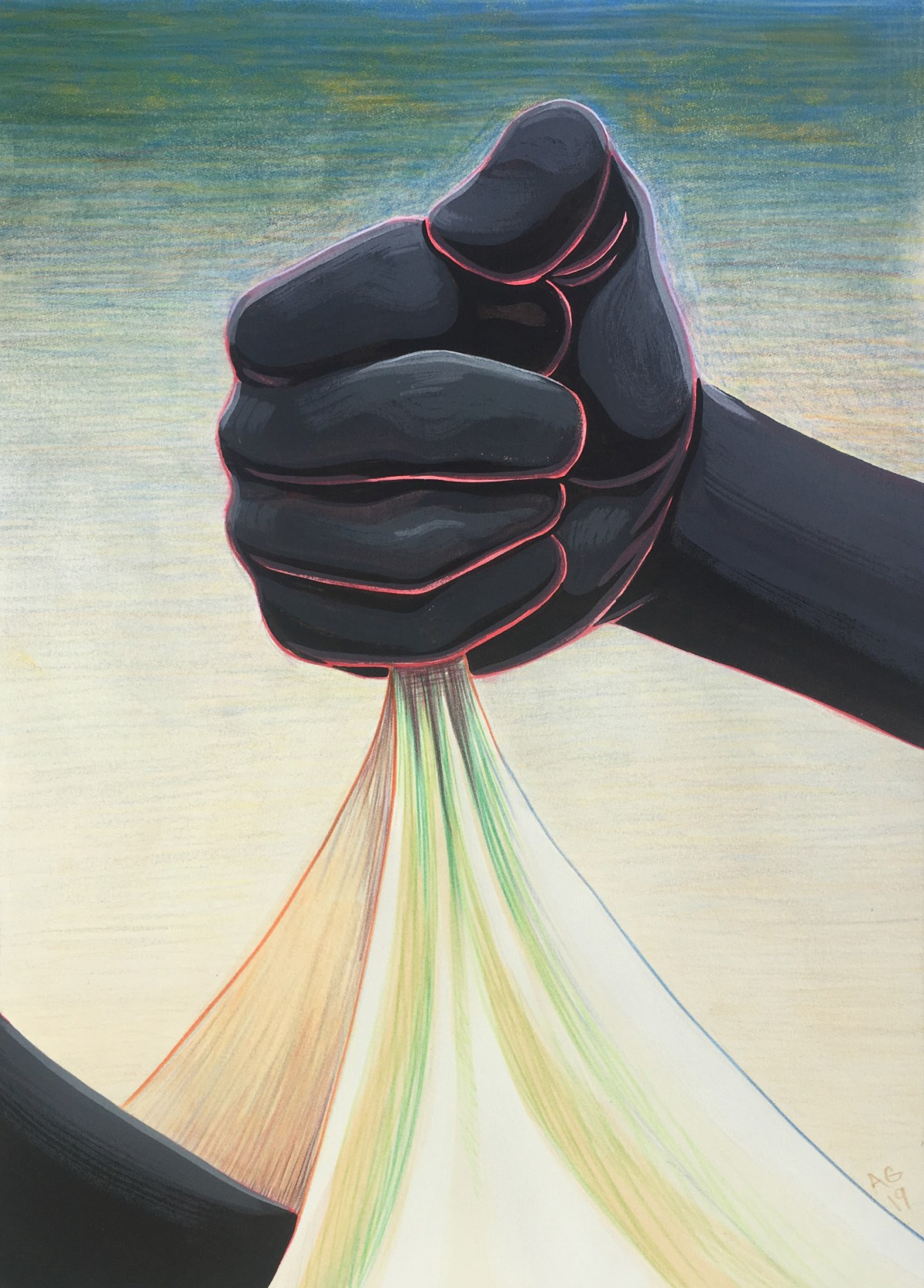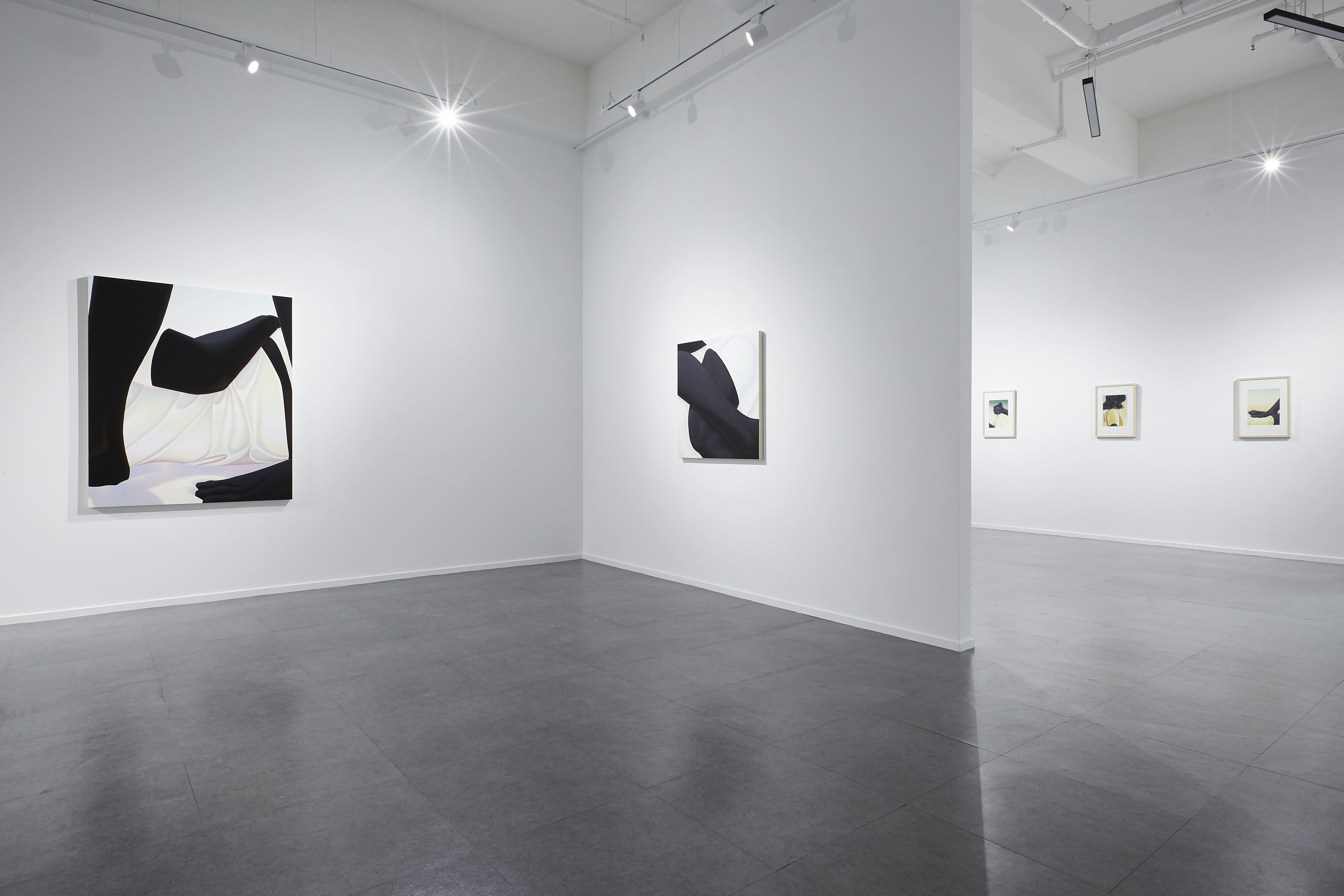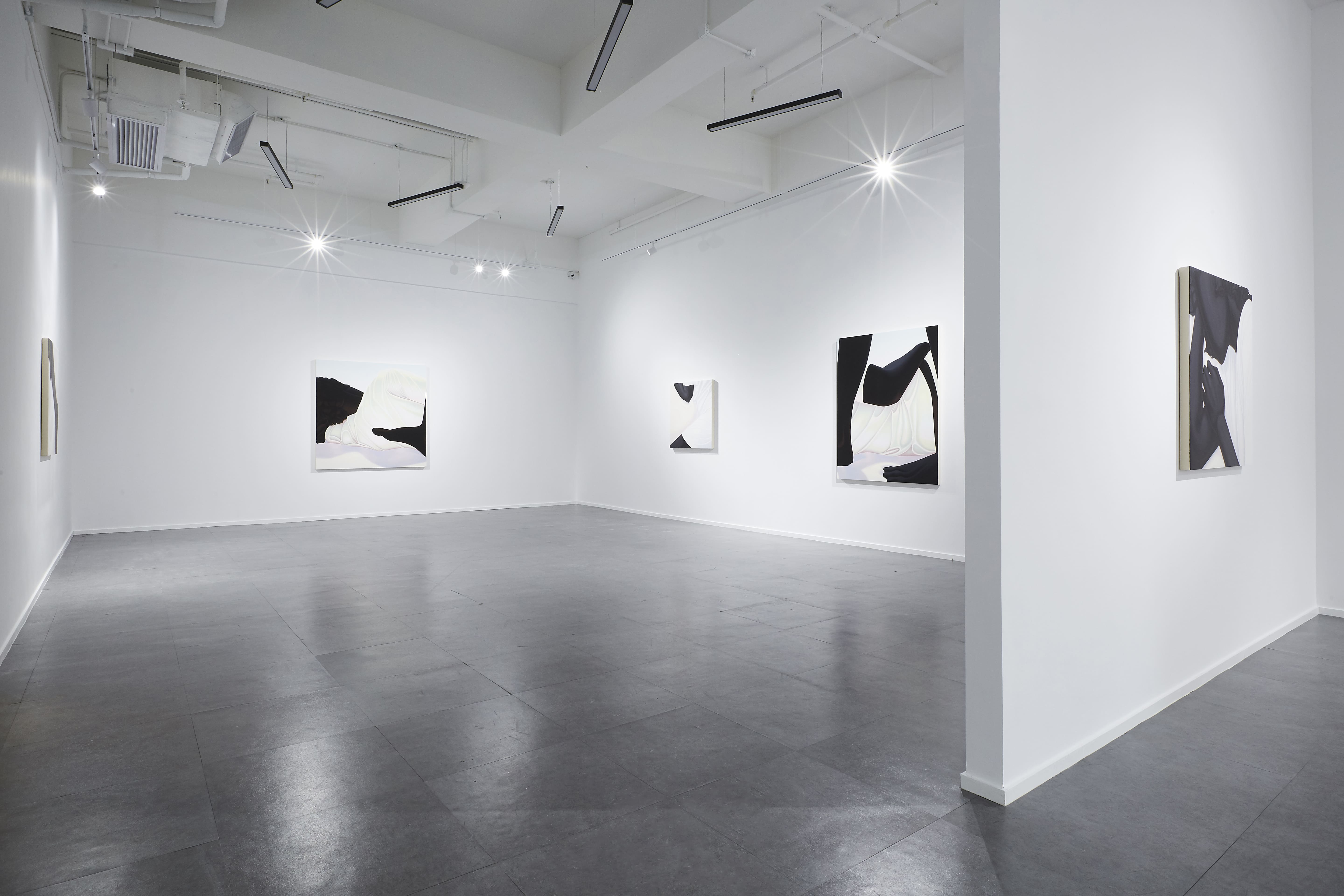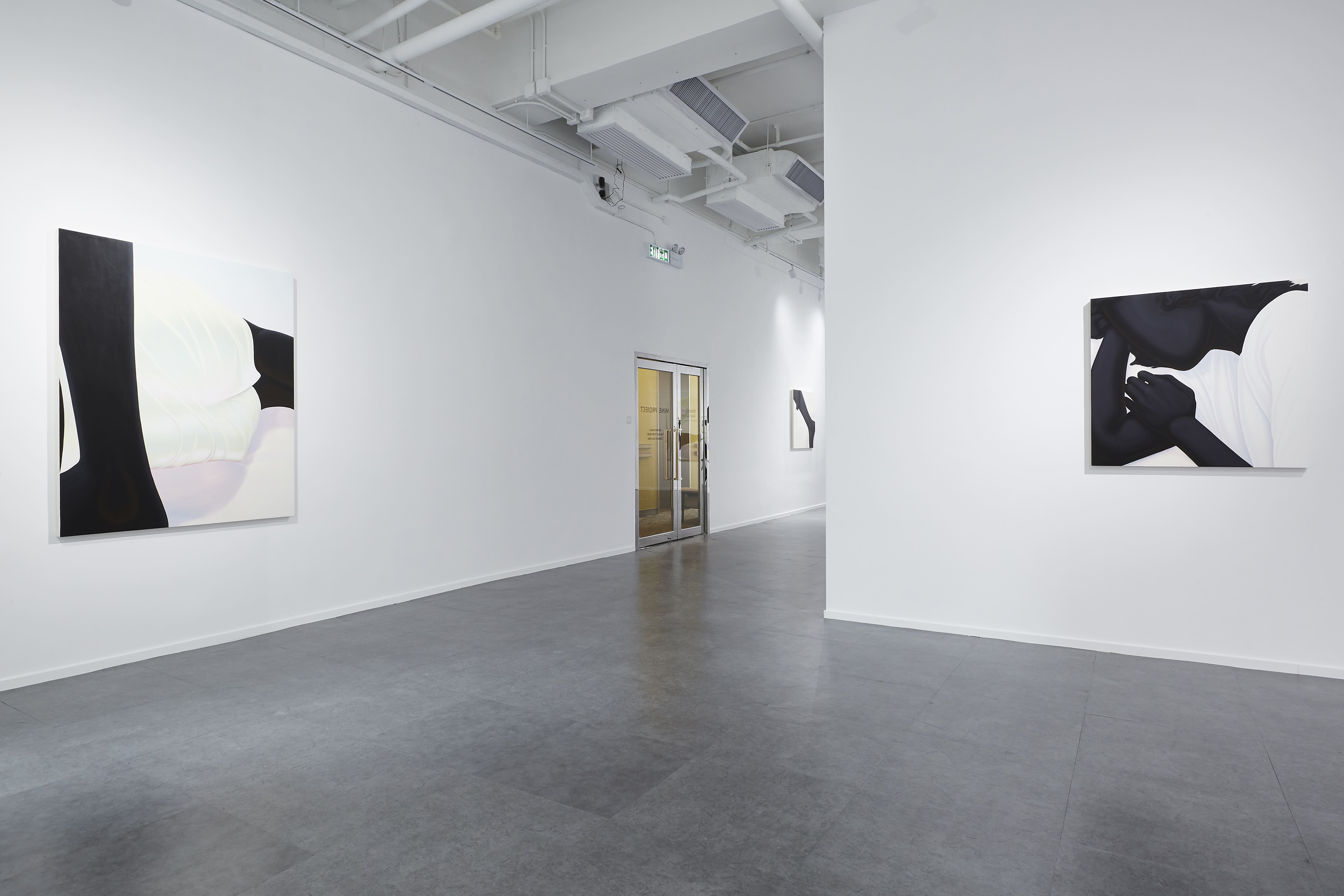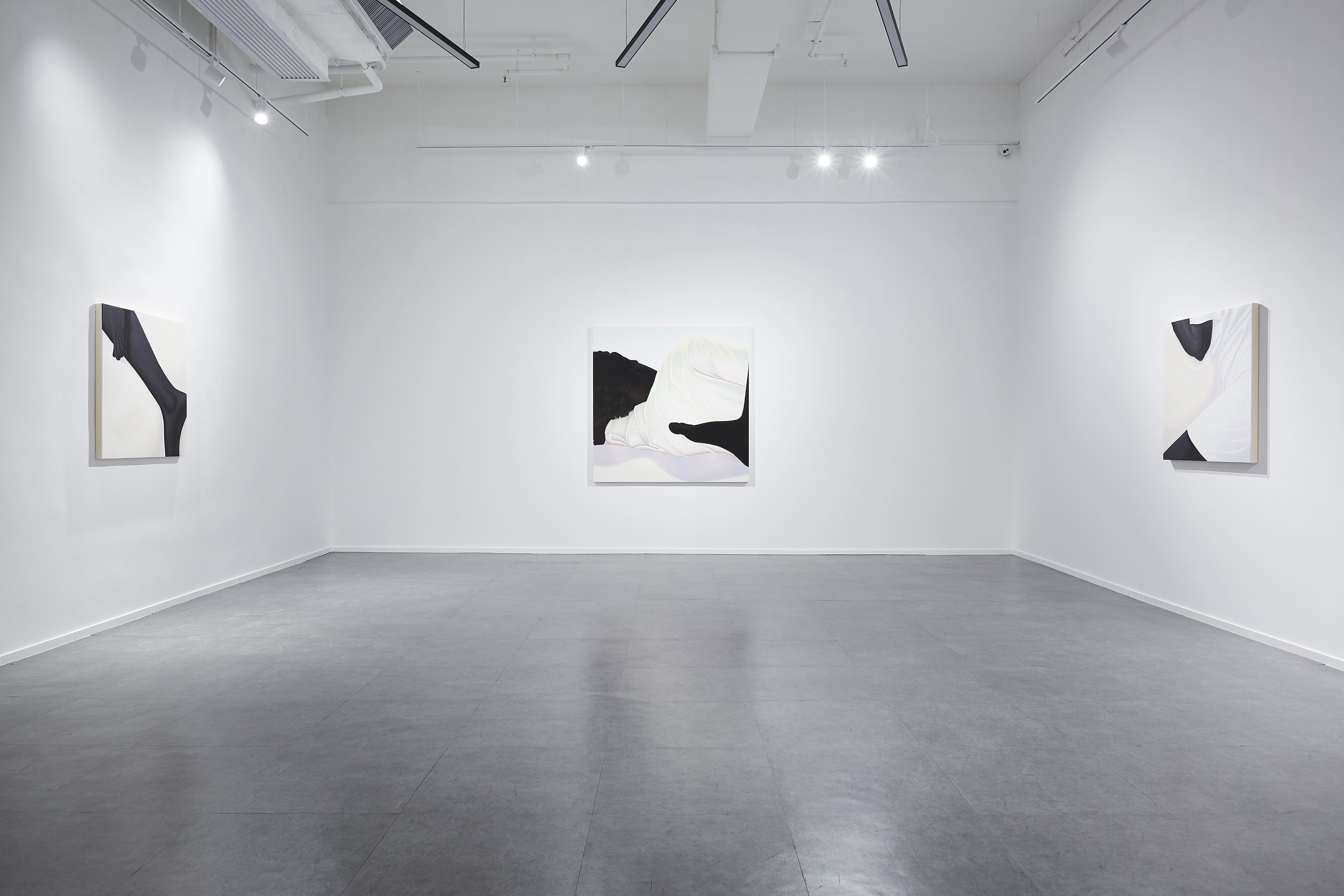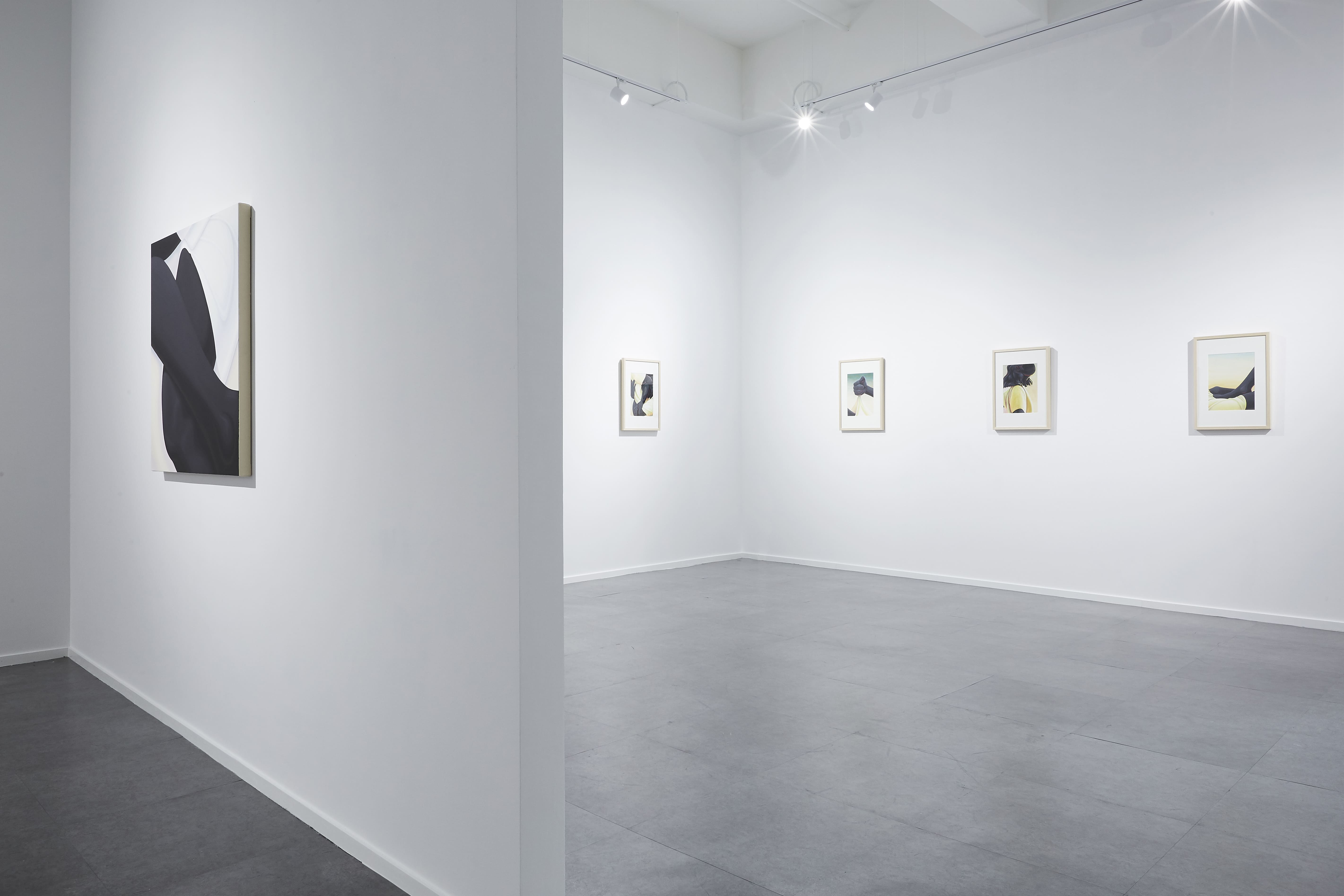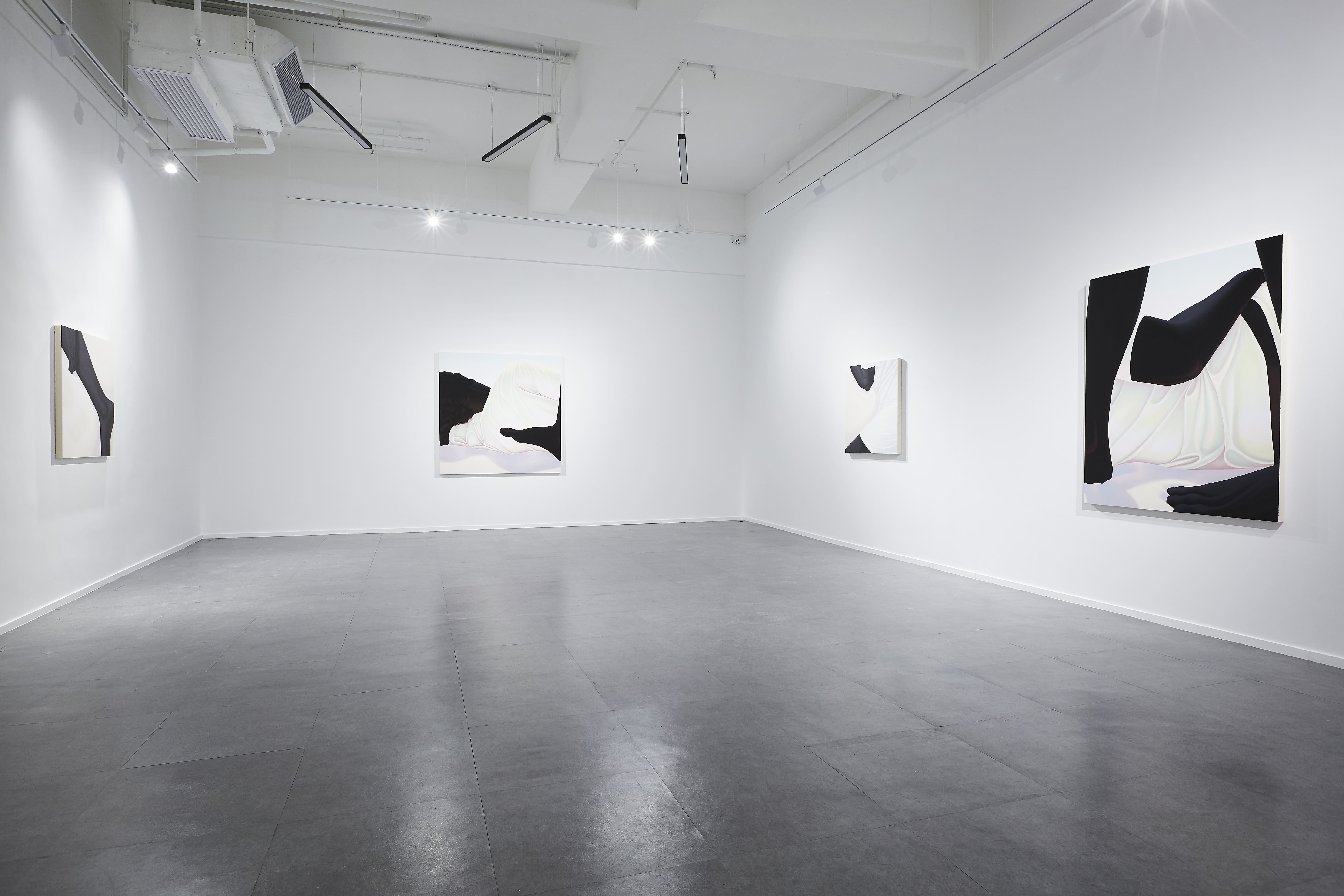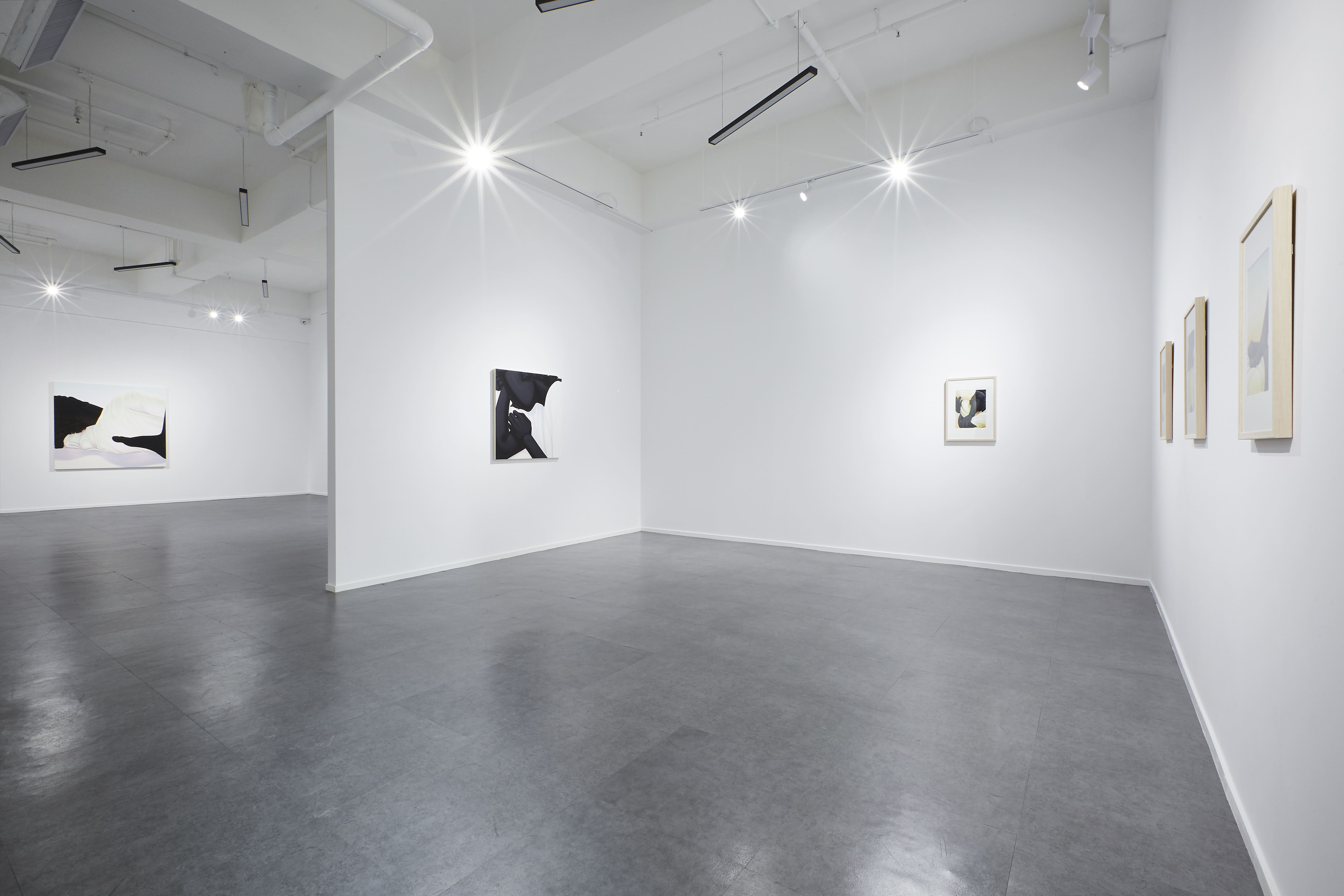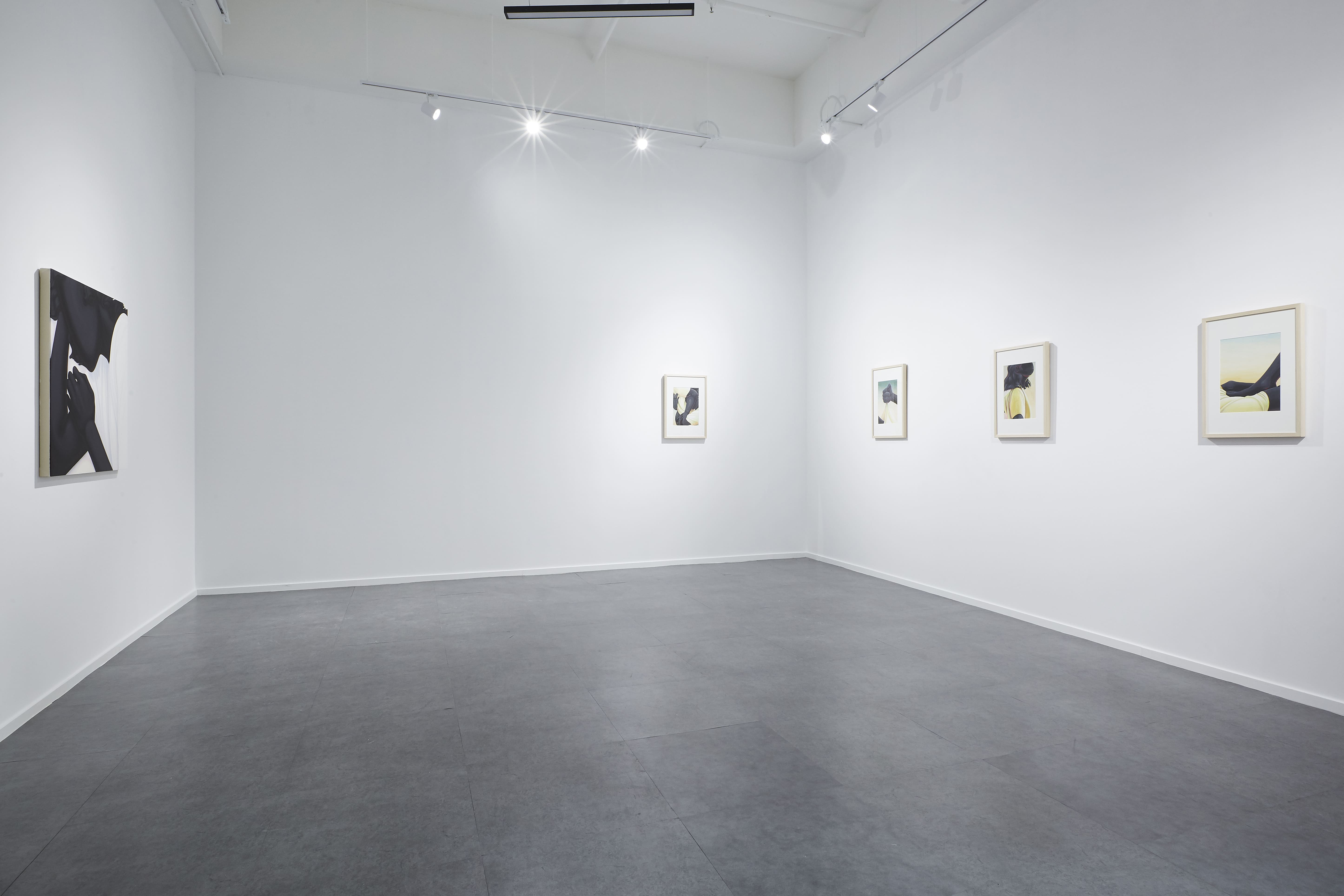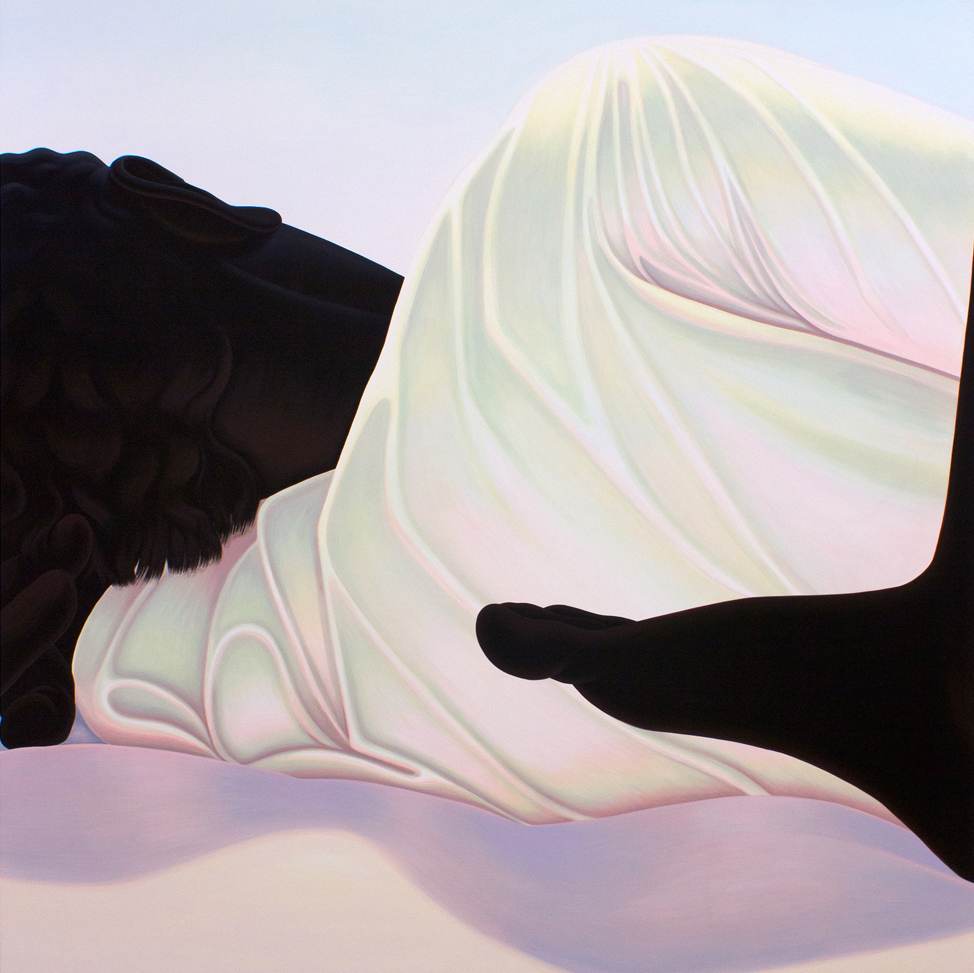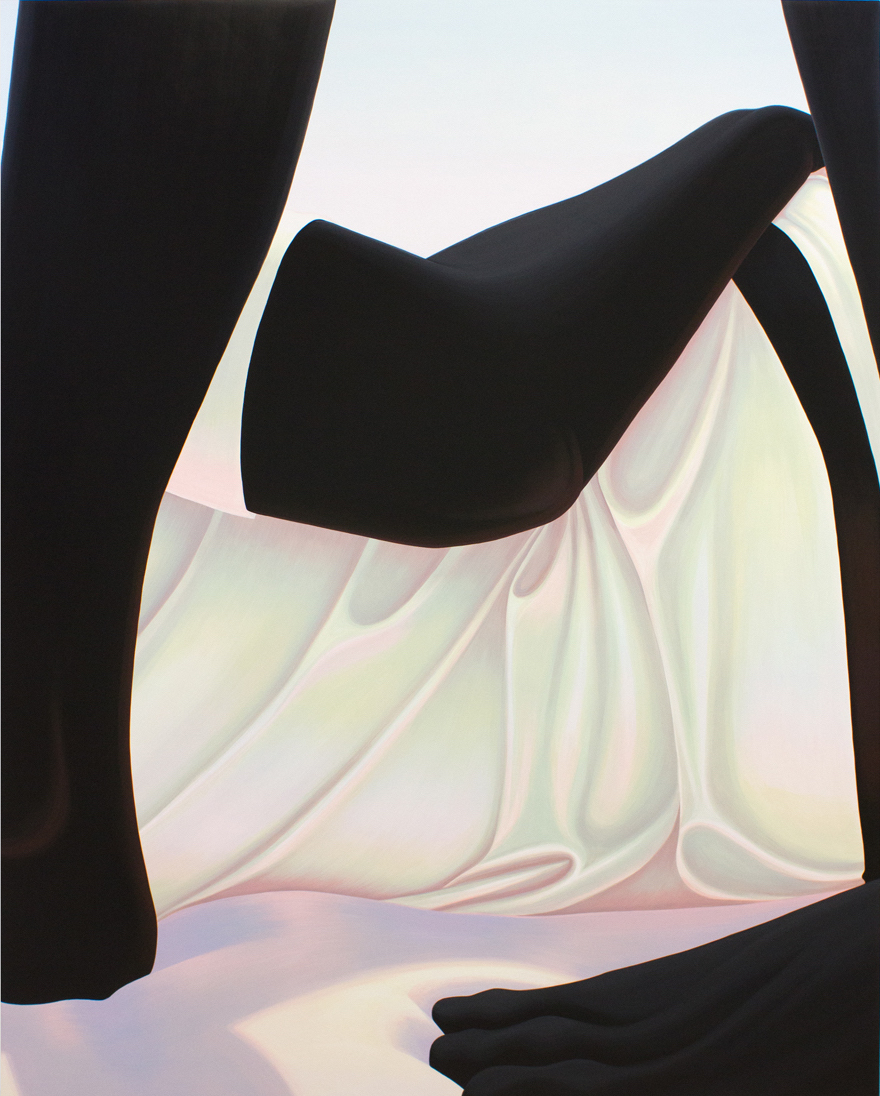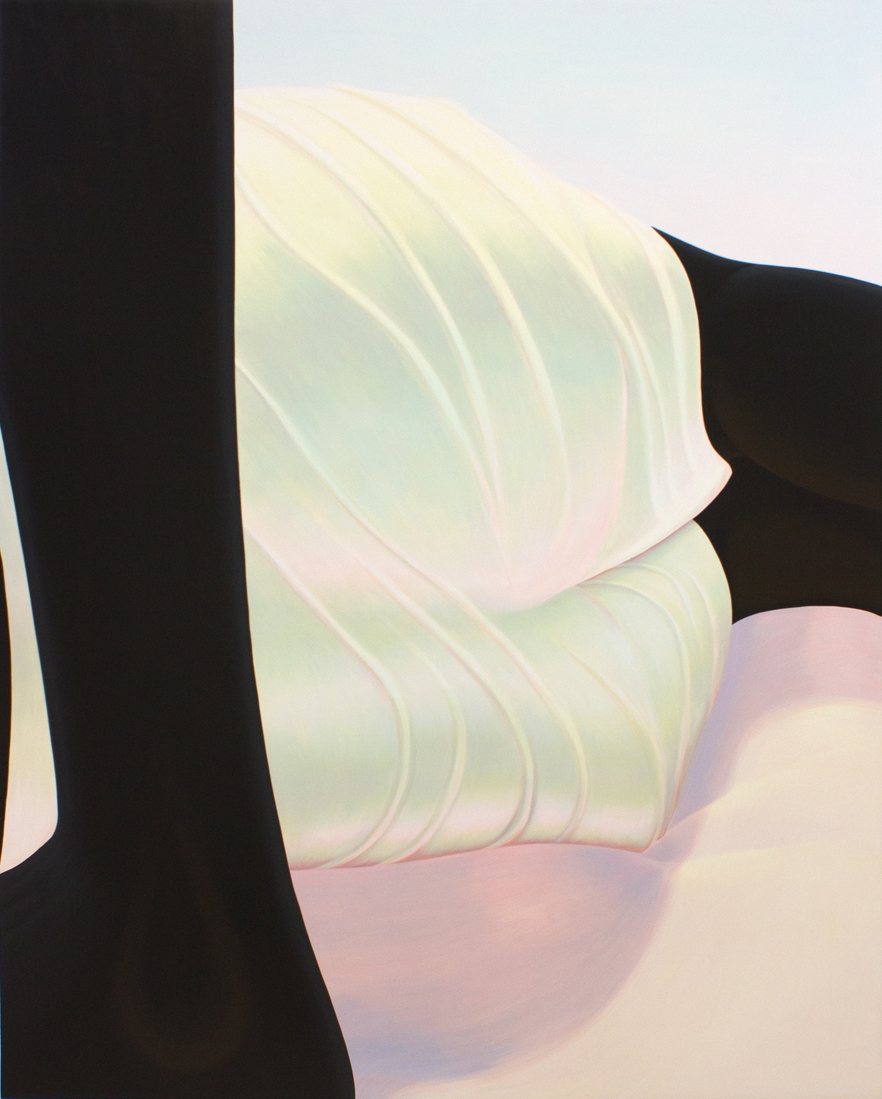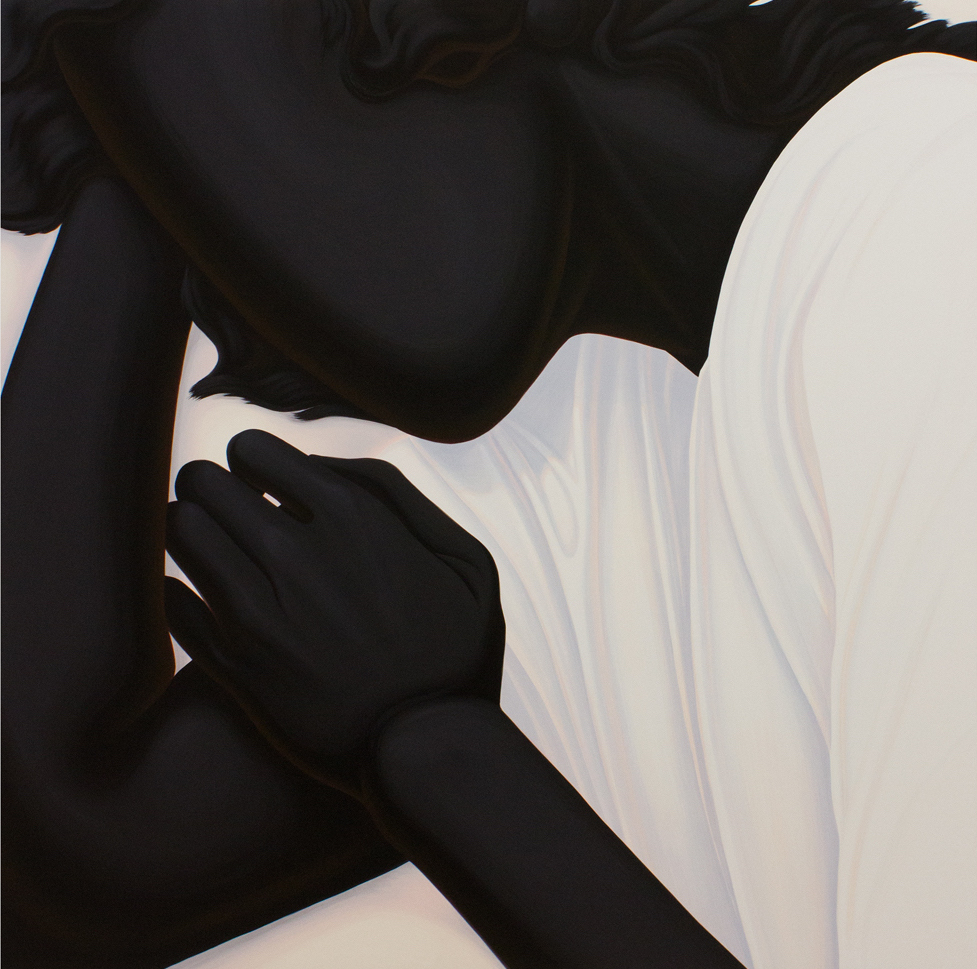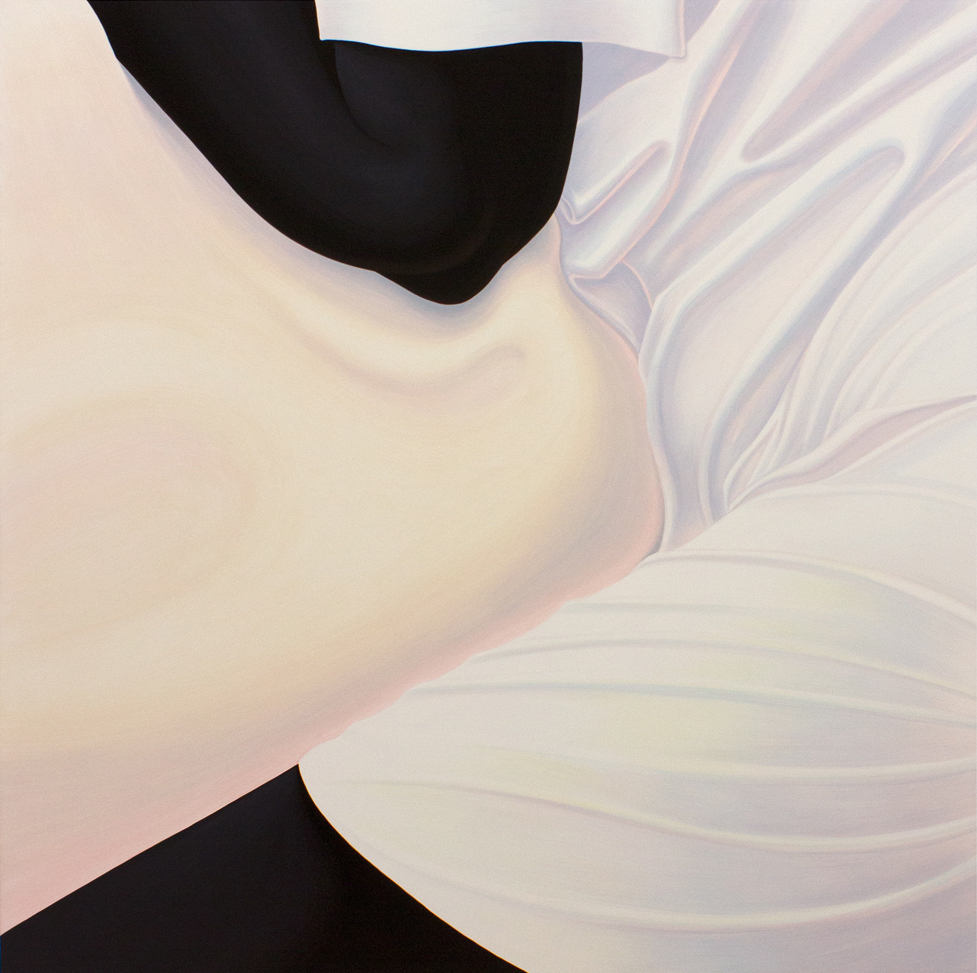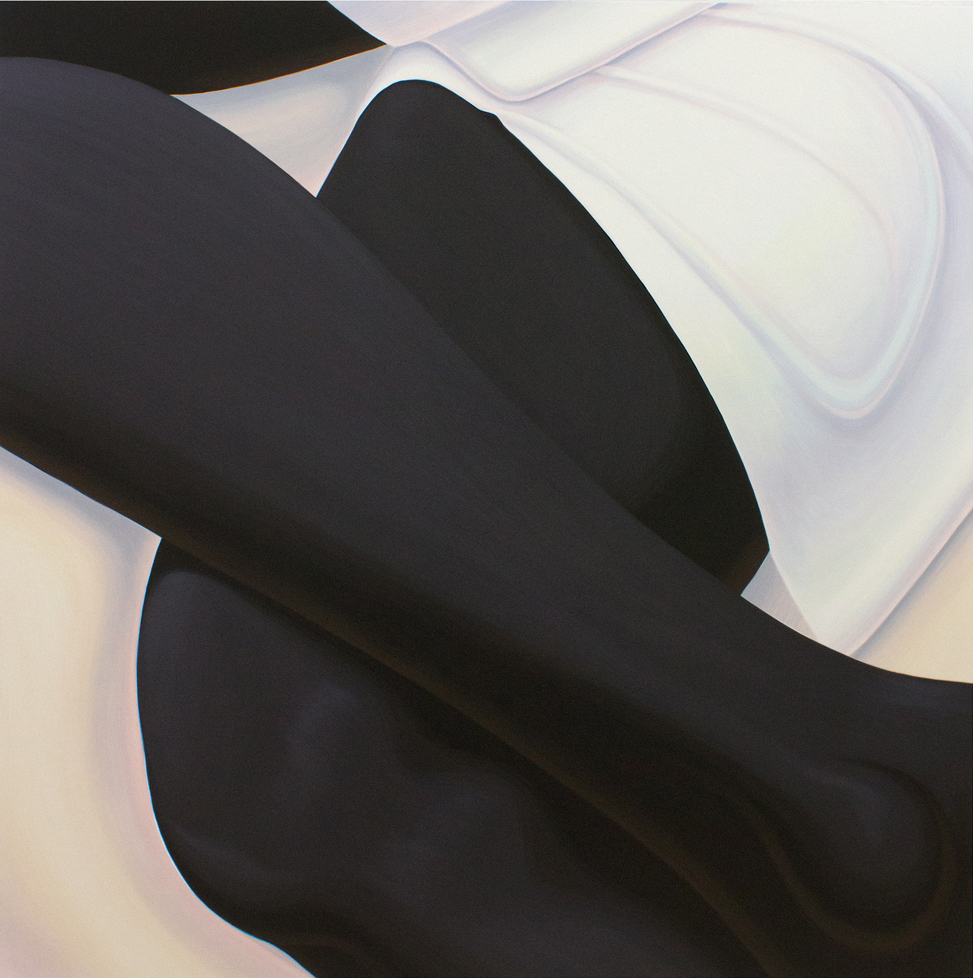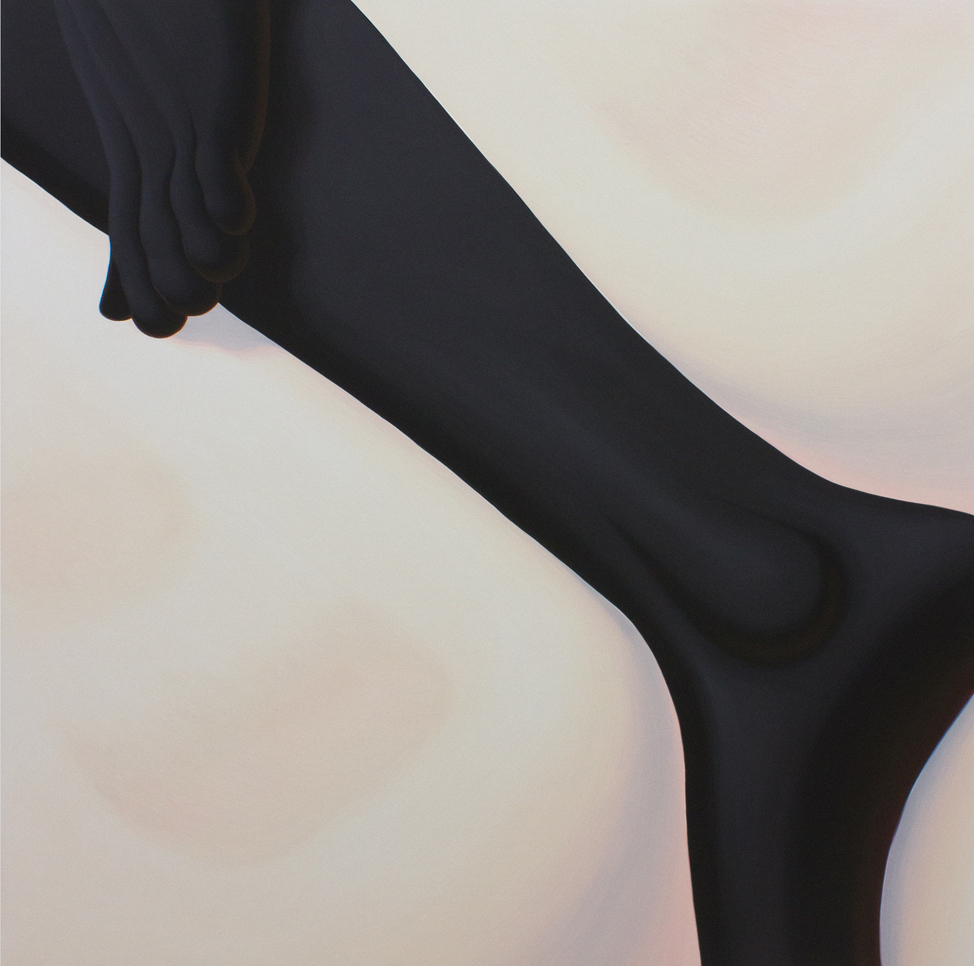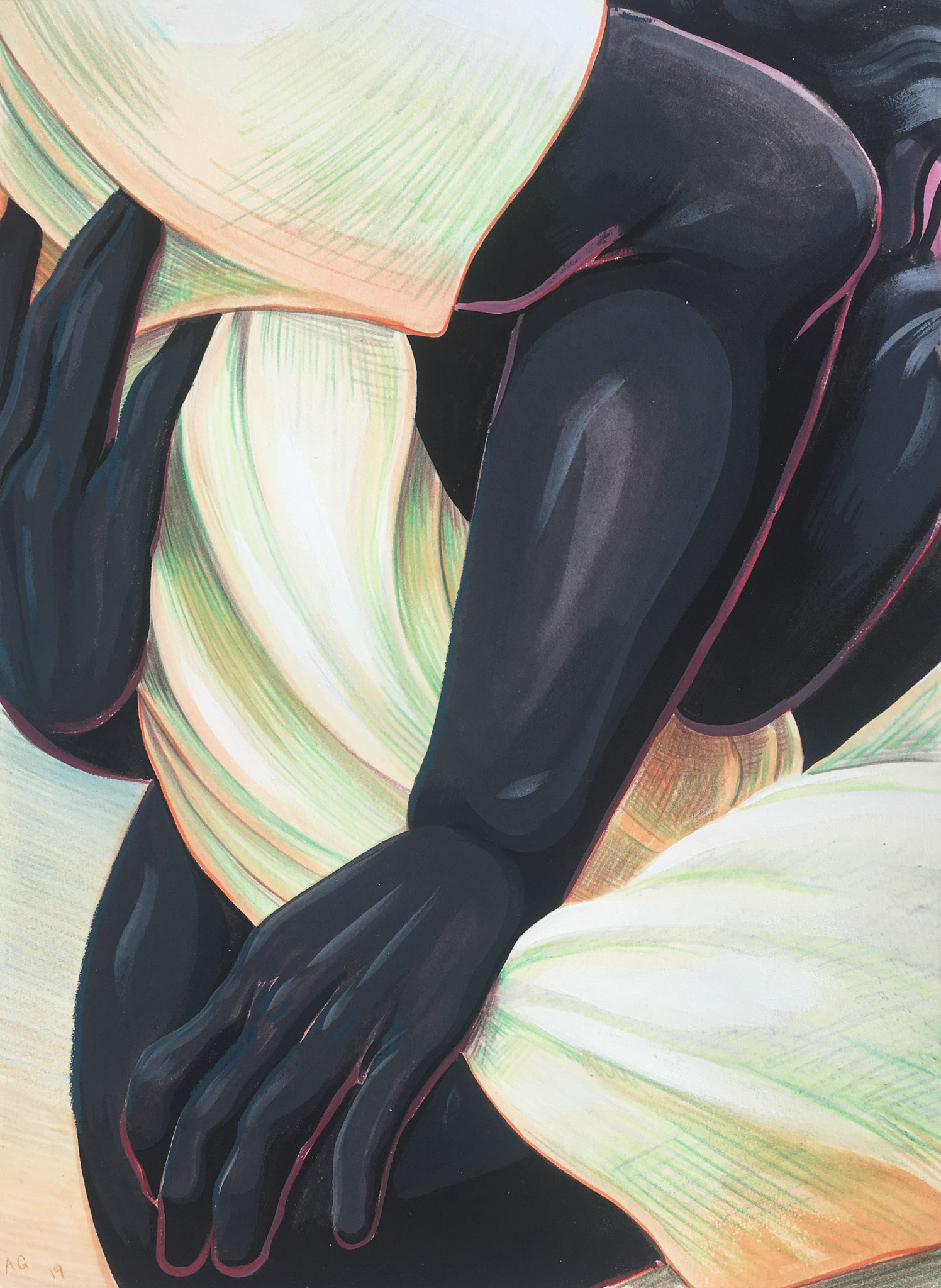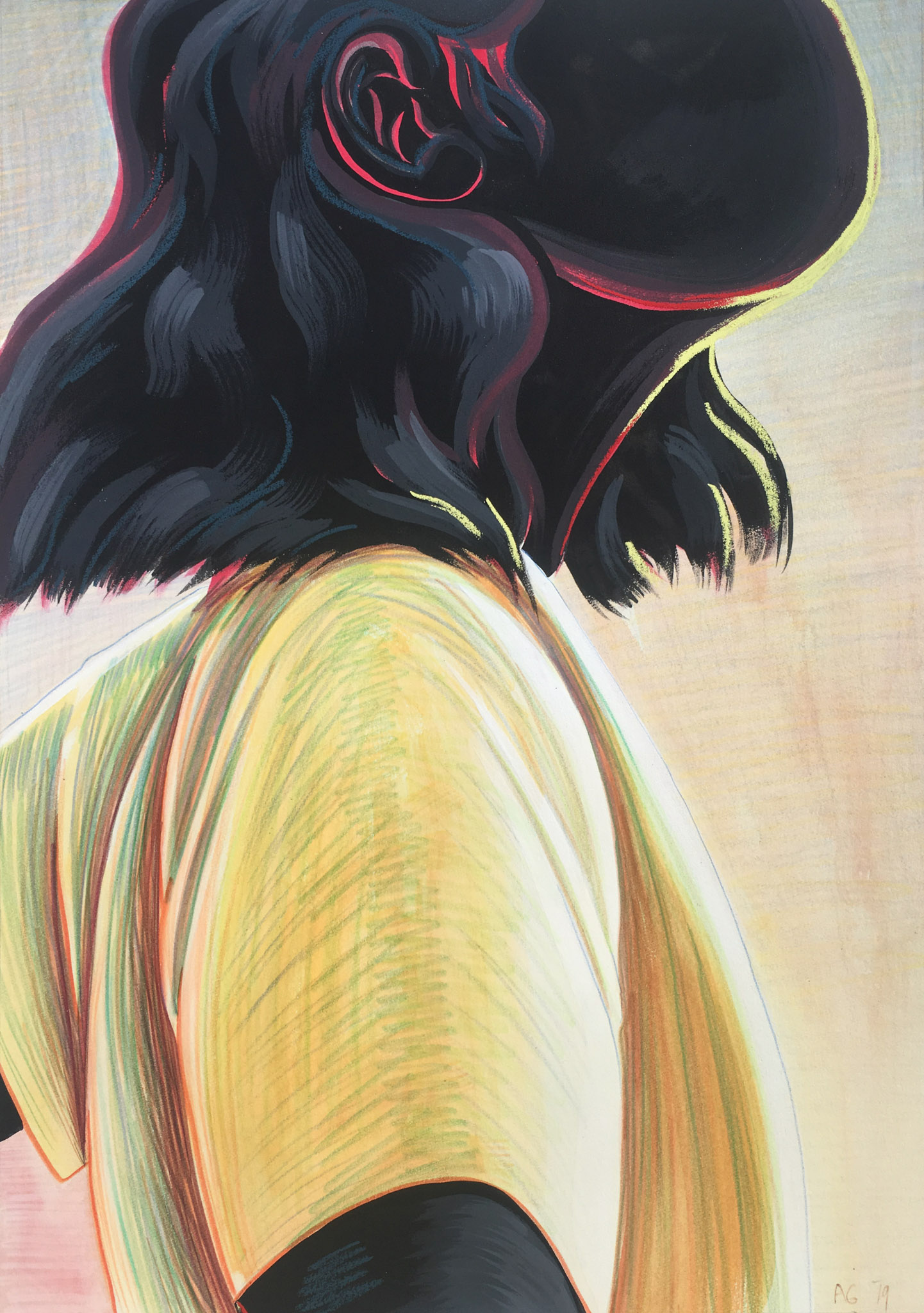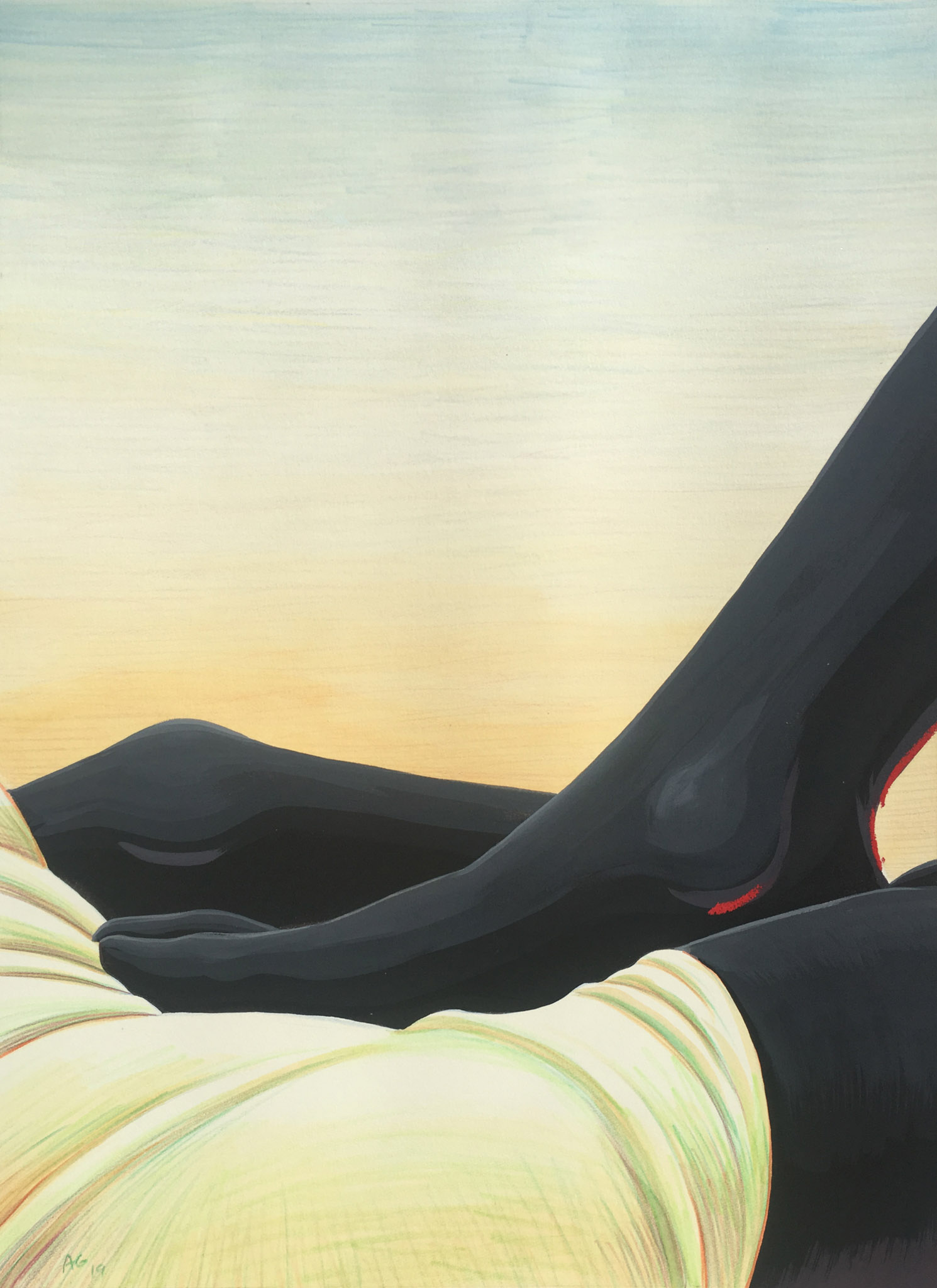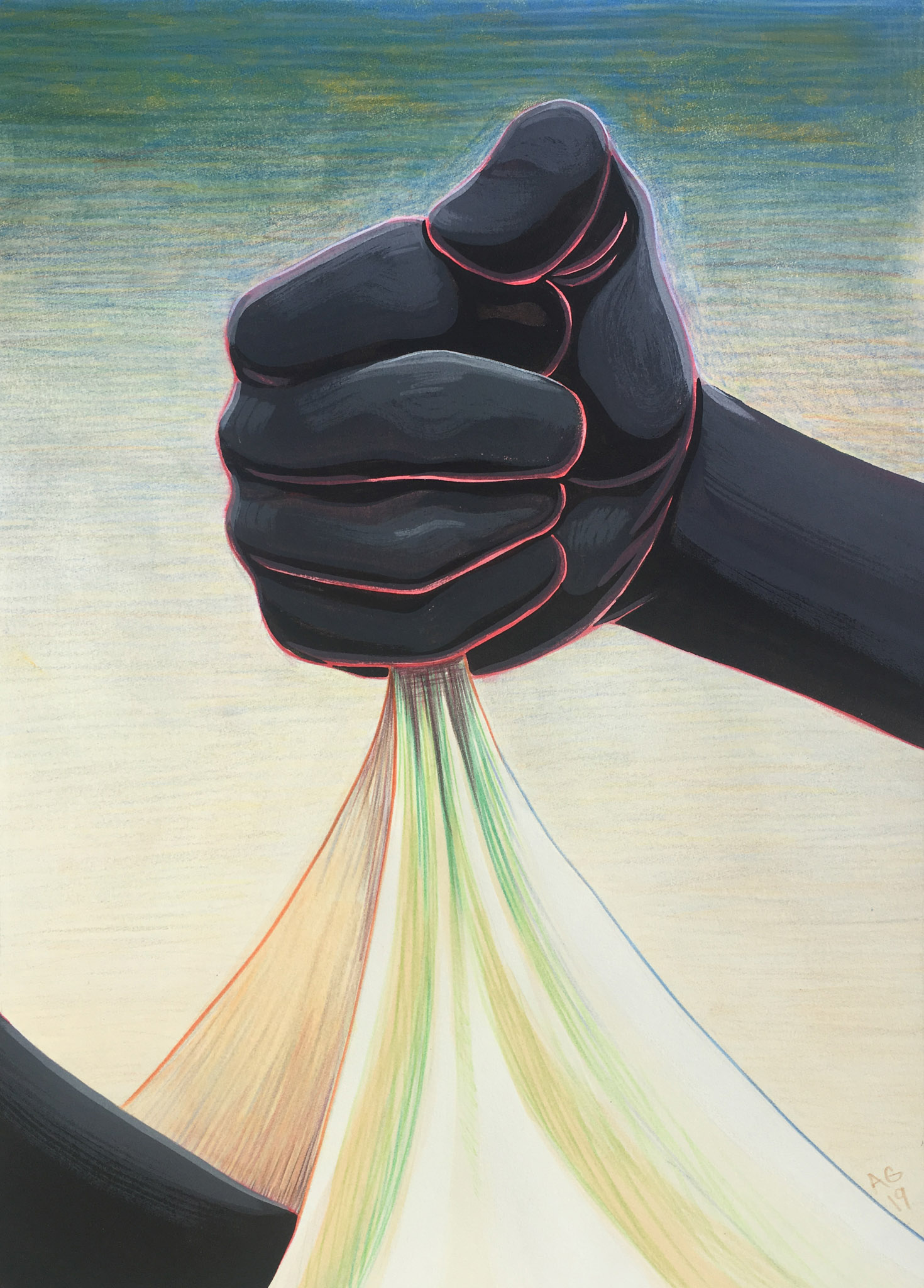 X
Snooze Button
October 24–December 7, 2019
MINE PROJECT (now MOU PROJECTS) is pleased to present "Snooze Button," the solo exhibition of Alex Gardner. Comprising several latest canvases and works on paper, the exhibition extends the artist's formal experimentation with figure.
Working in acrylic, Gardner makes intense and memorable scenes. His entangled ink-black bodies are draped with dramatically folding white cotton separates and posed in pastel environments where the reflections of color produce subtle gradients and thoughtful tonal shifts.
In Mannerists' paintings, they capture drama with their bodies through the distortion of torsion, a clump of muscle, a knobby knuckle, and a languid wrist. Over-articulated fingers and feet contrast with completely featureless smooth faces; expression is only through body language. Gender is hinted at but as with the skin and the clothes and the environments, all cultural signifiers are smoothed over to de-individuate and universalize.
In these paintings the artist charges the familiar with poignancy, highlights the details as important, and paints figures that all genders and races could see themselves in. Mimicking snippets of classical painting—from an El Greco hand to a Pietà carry, a crucifixion foot, a Michelangelo muscle group—he is not only inserting his contemporary identity into art history but also opening up these art historical perspectives for all viewers to connect with.
This body of work continues to use the figure as the main point of reference formally. Gardner states, "The visual language created thus far has, in many cases, been taken too literal and I am attempting to make a slight shift in these works to better convey the underlying themes of emotions, always in opposing binaries, that exist in perpetuity."
About the Artist
Alex Gardner (b. 1987, Long Beach, California, US) is a figurative painter working in acrylic to make colorful canvases that smooth over cultural signifiers, featuring anonymized avatars that anyone can see themselves reflected in. His cool, surreal canvases portray androgynous, mostly featureless Black subjects situated amid spare color fields.
Gardner uses dark, inky hues to render these figures' skin and adorns them with pastel-tinged clothing. This contrast creates both tactile warmth and a sense of distance, which is amplified thanks to the sitters' lack of recognizable features. These anonymized forms variously raise questions about racial identity, gender roles, and the chilly nature of digital interactions. The artist has referenced Old Masters, including El Greco and Michelangelo, giving art historical traditions a contemporary update.
Gardner's works have been exhibited in New York, London, Hong Kong, Los Angeles, Copenhagen, and Mexico City. In 2022, he had his first solo institutional exhibition at the Long Beach Museum of Art.
The artist currently lives and works in Long Beach, California, US.
Snooze Button
October 24–December 7, 2019