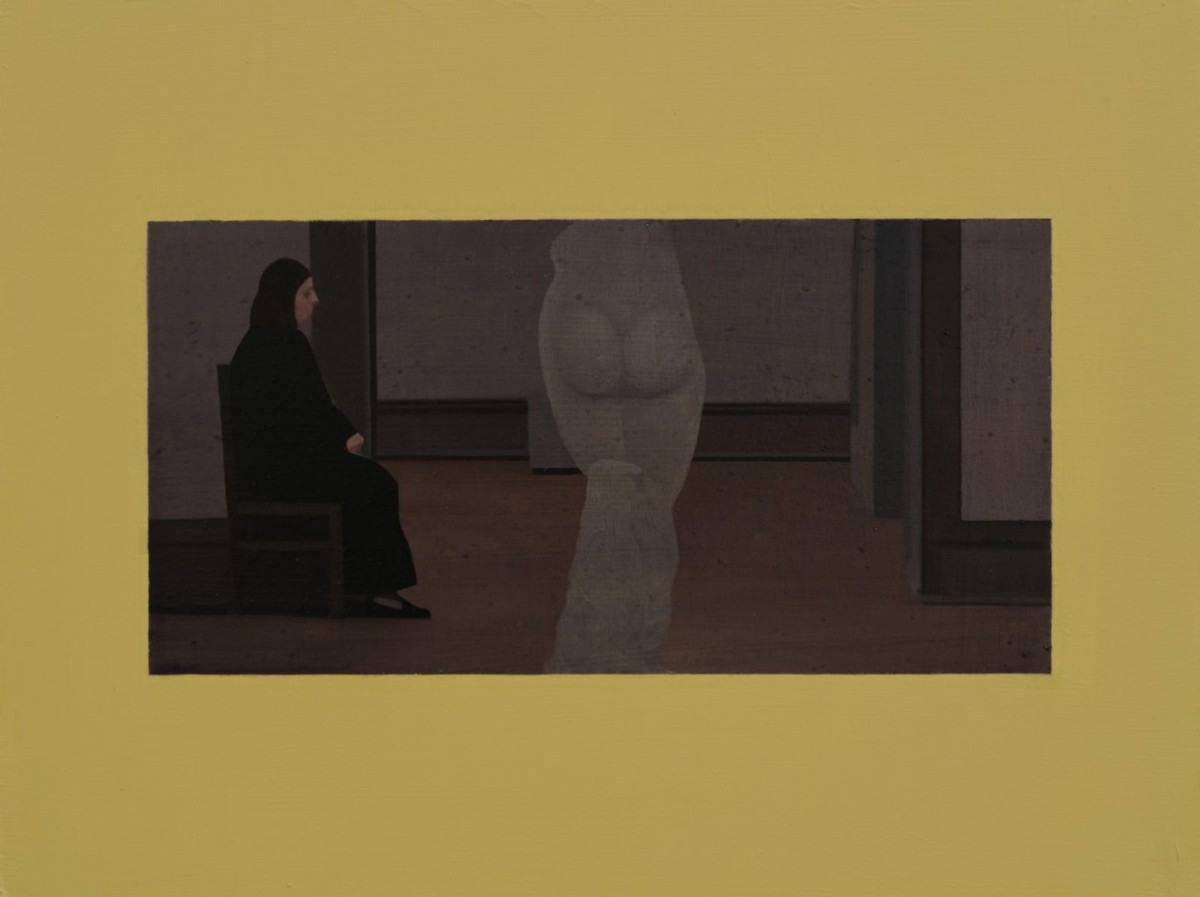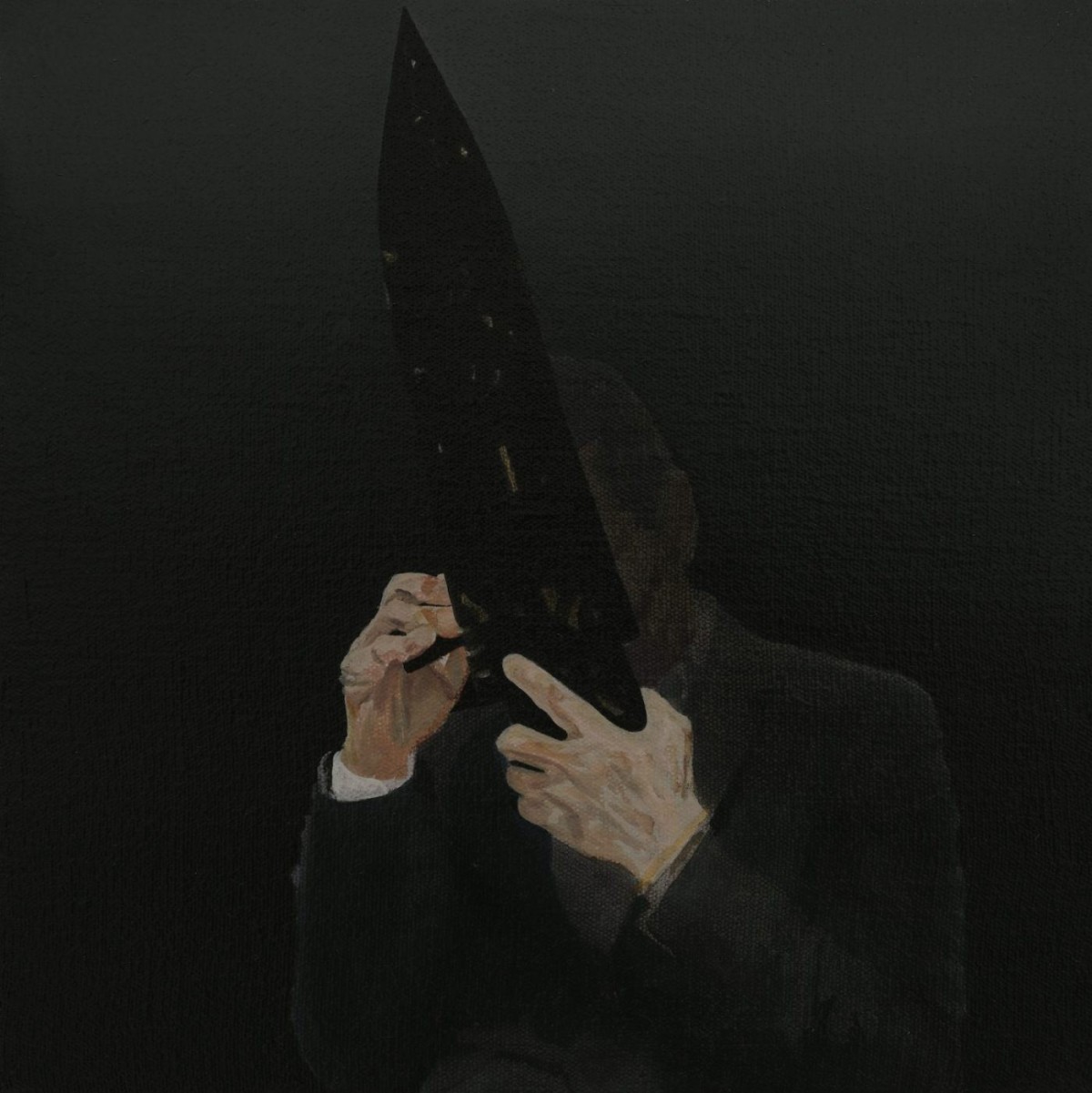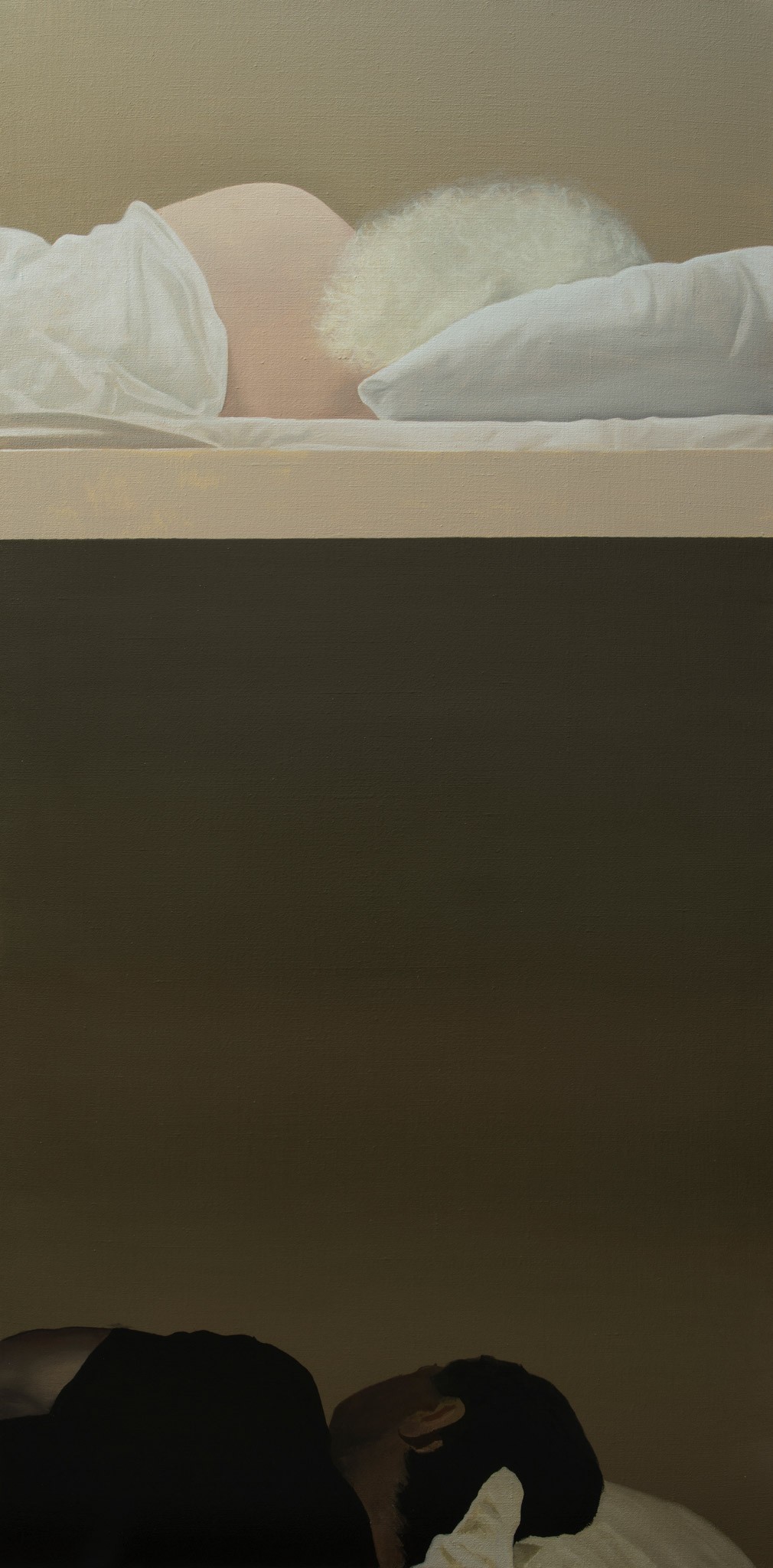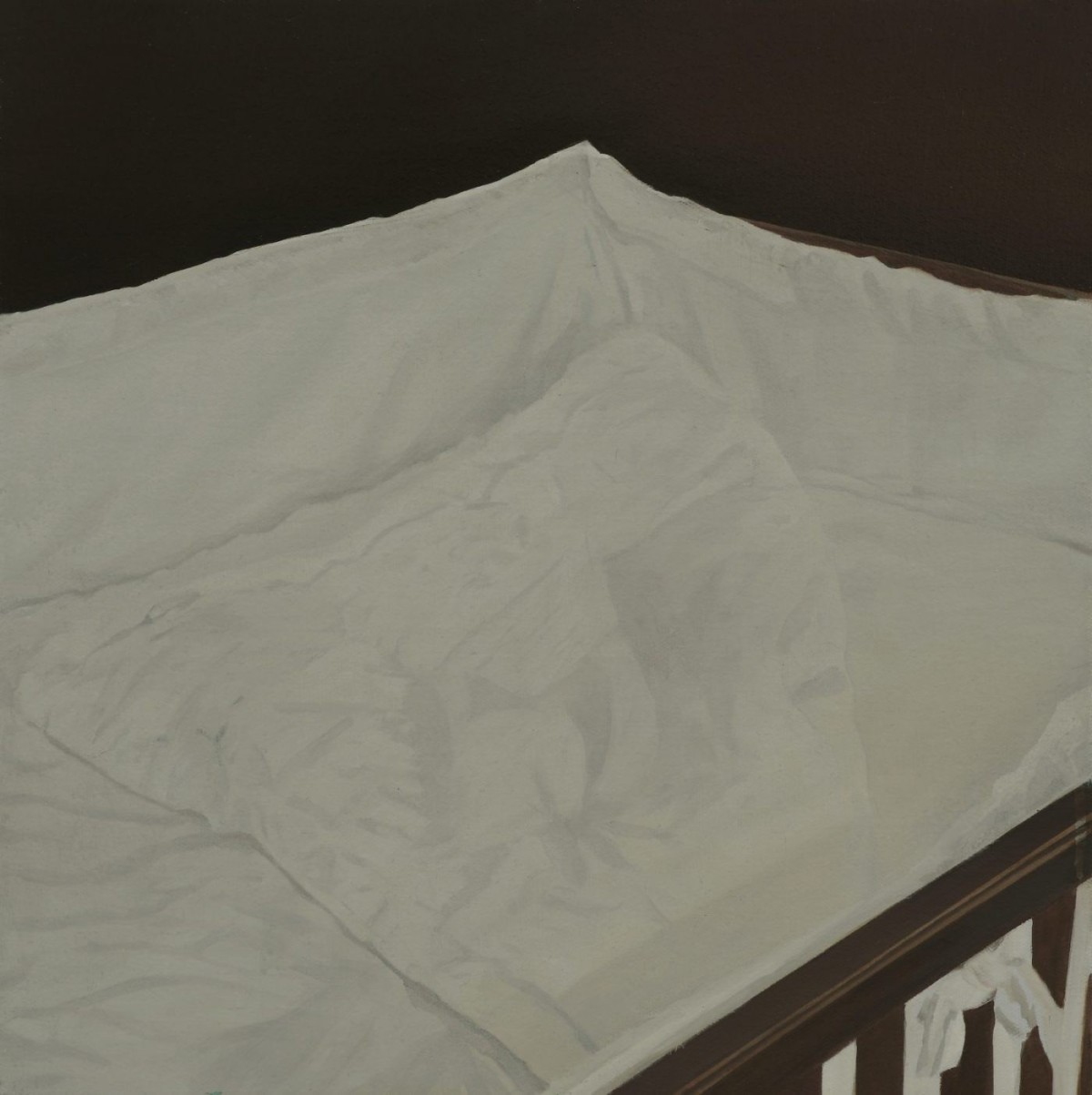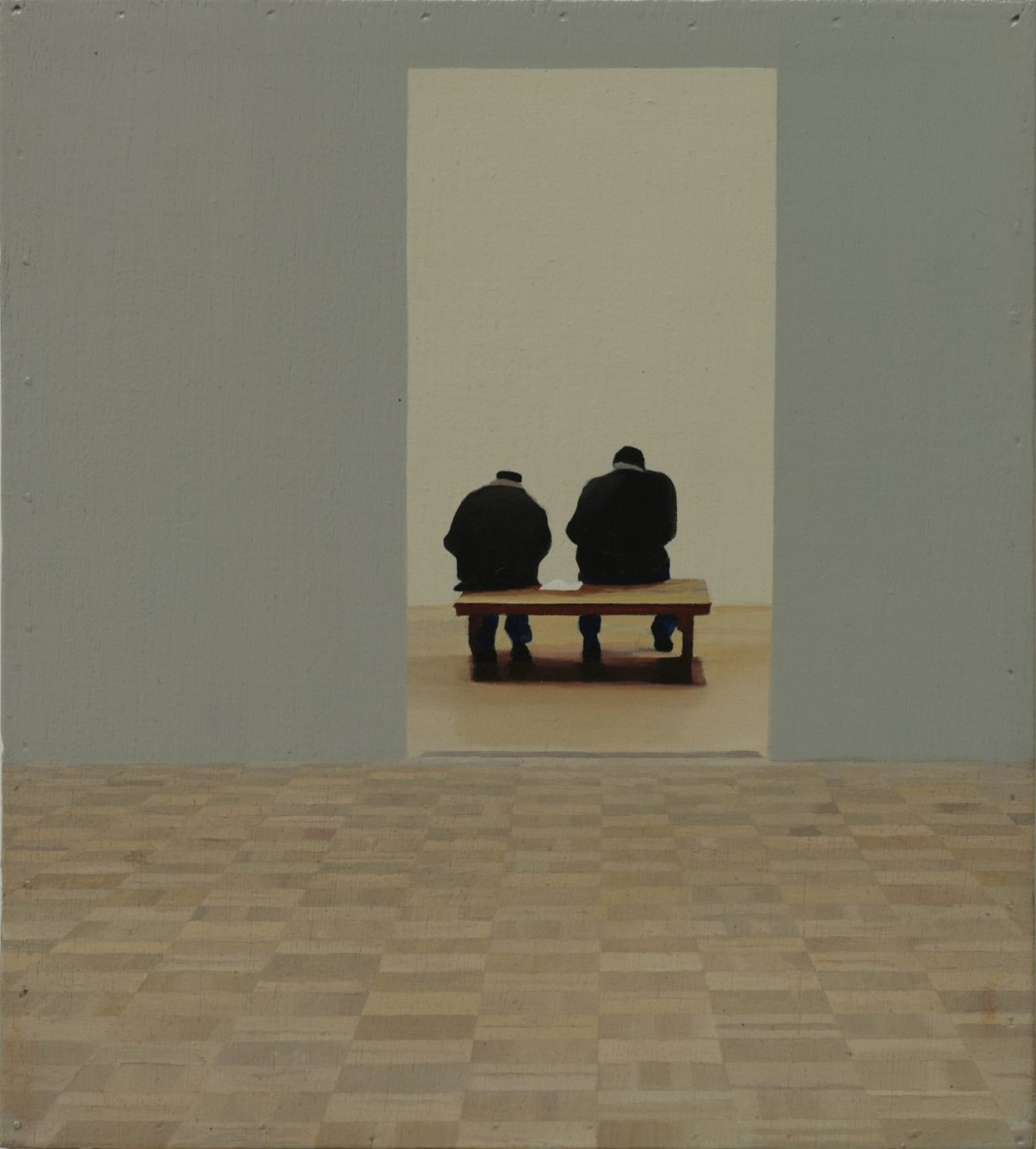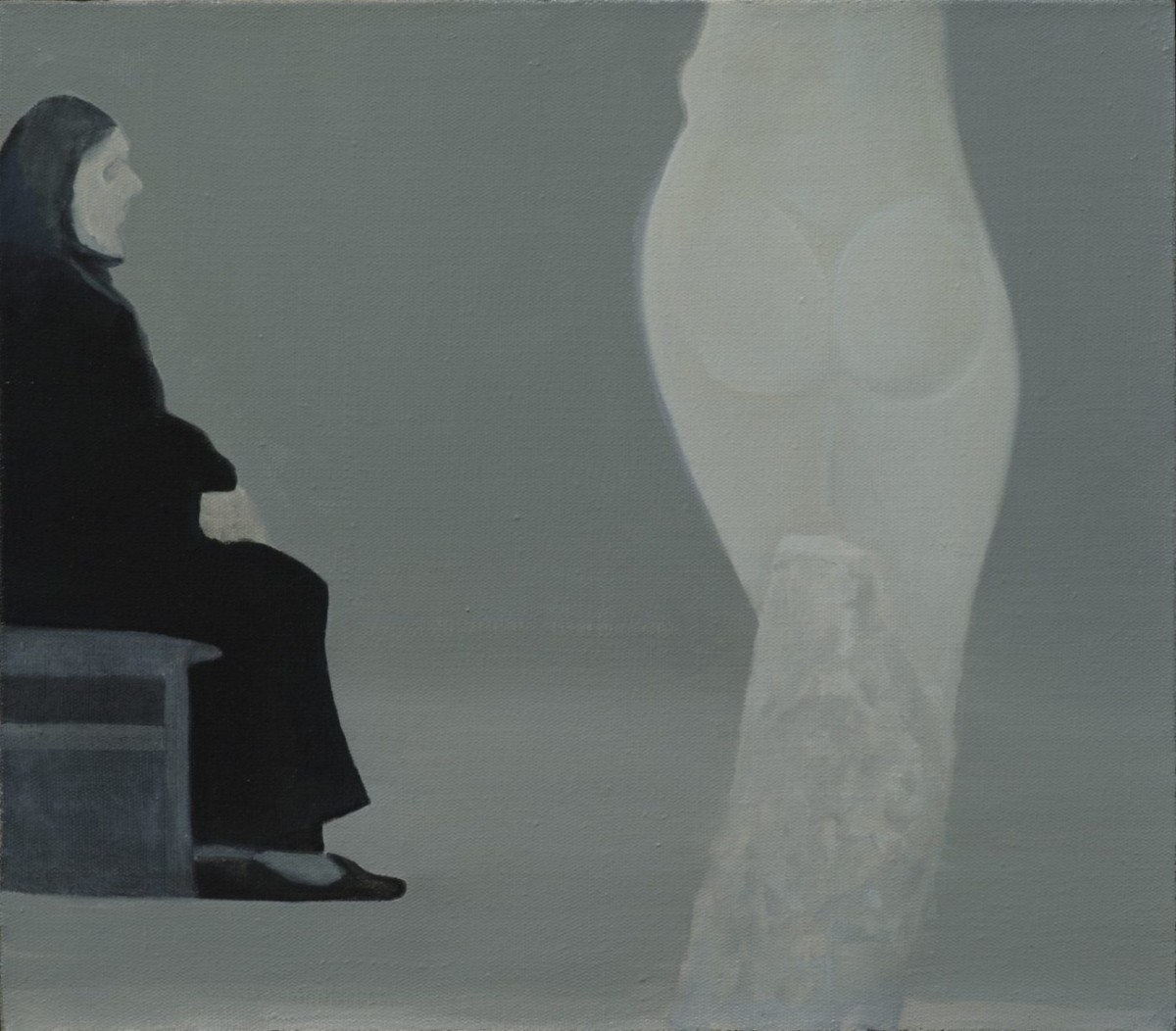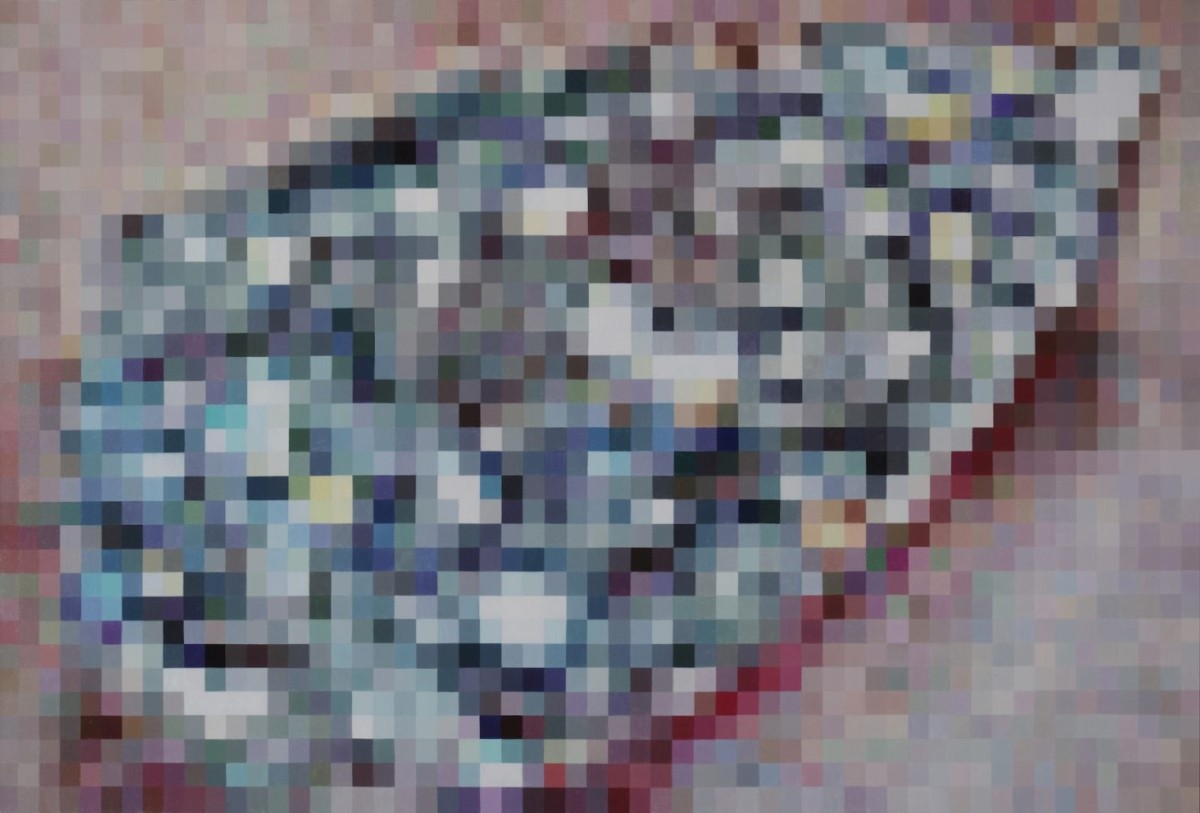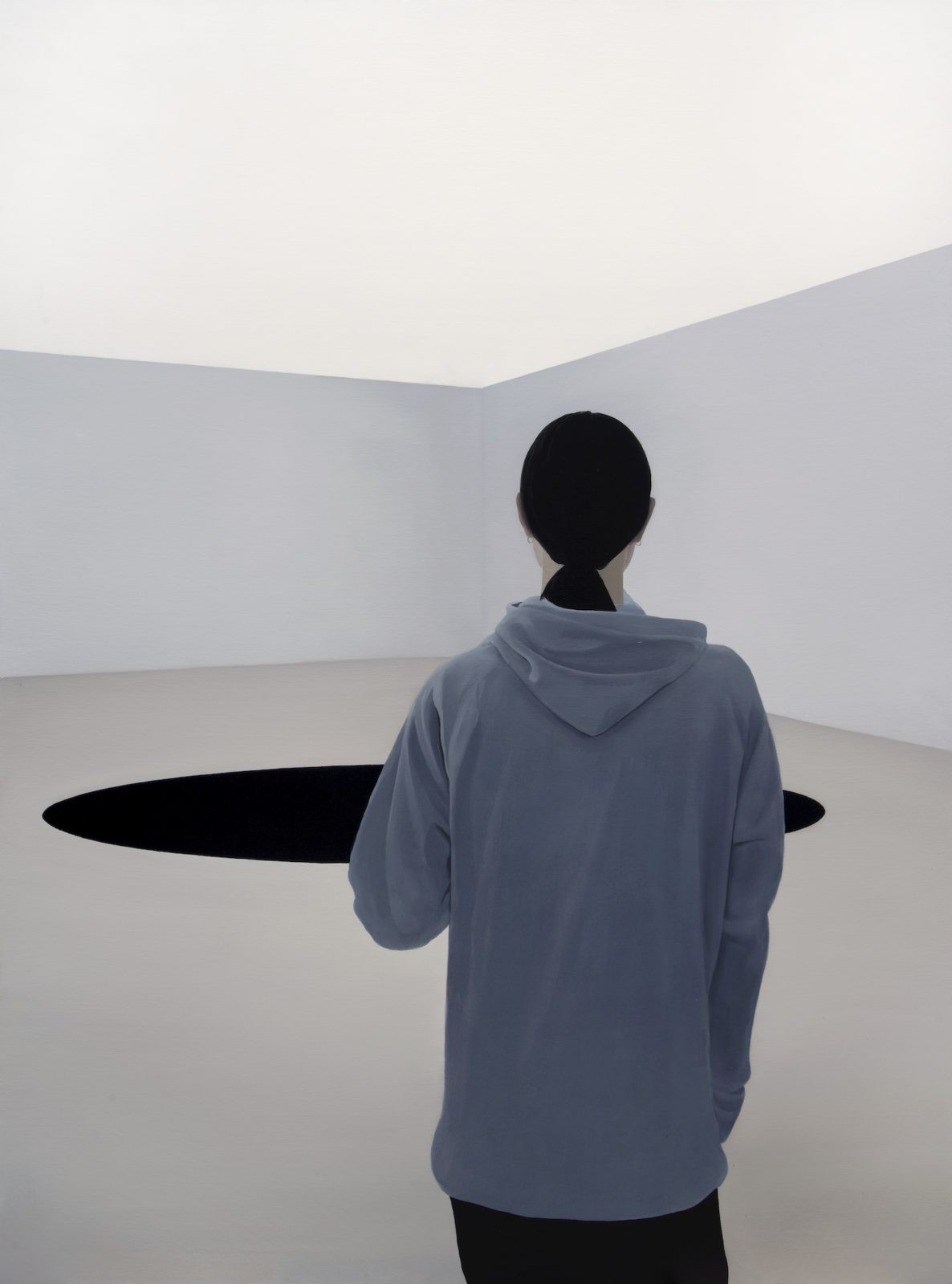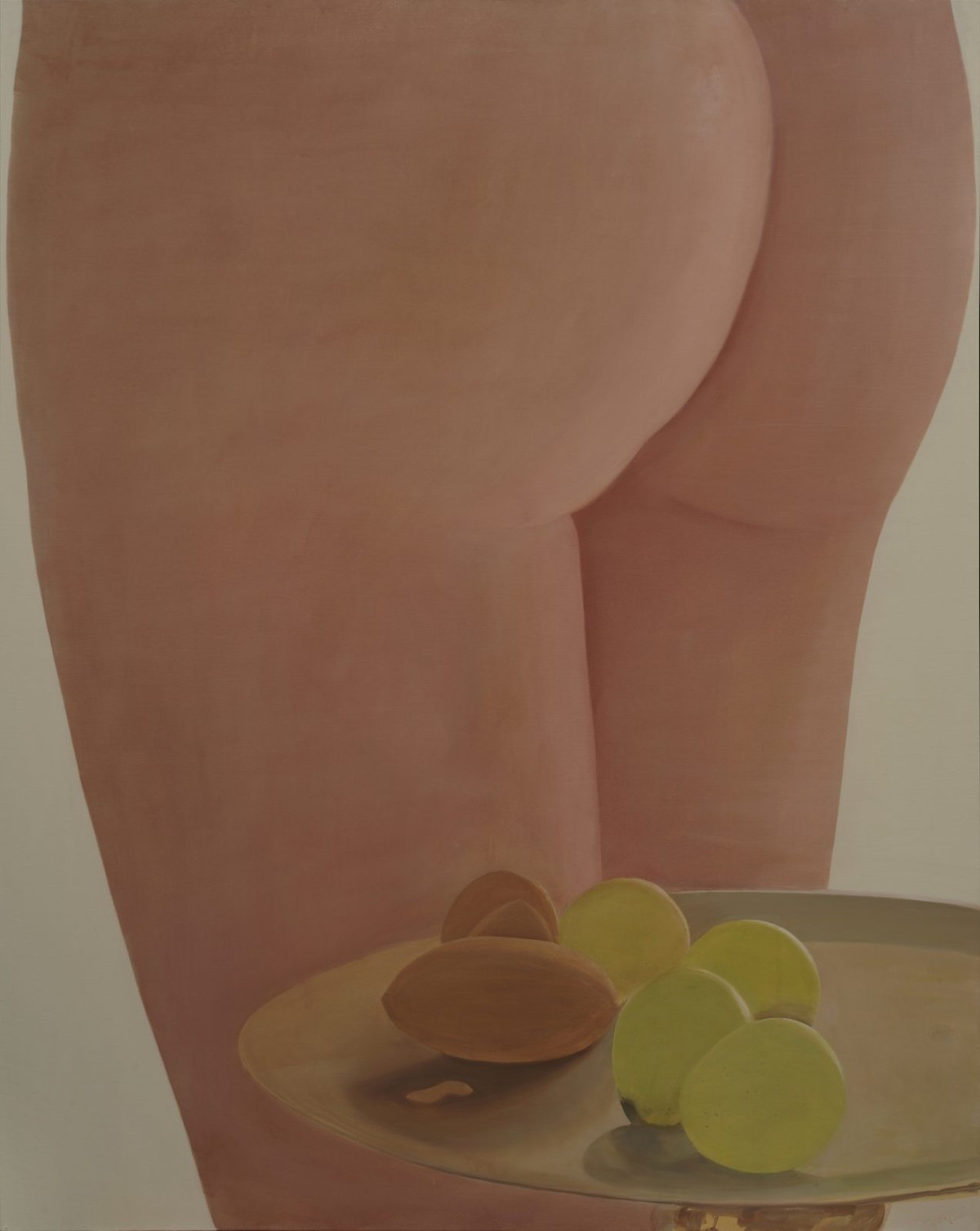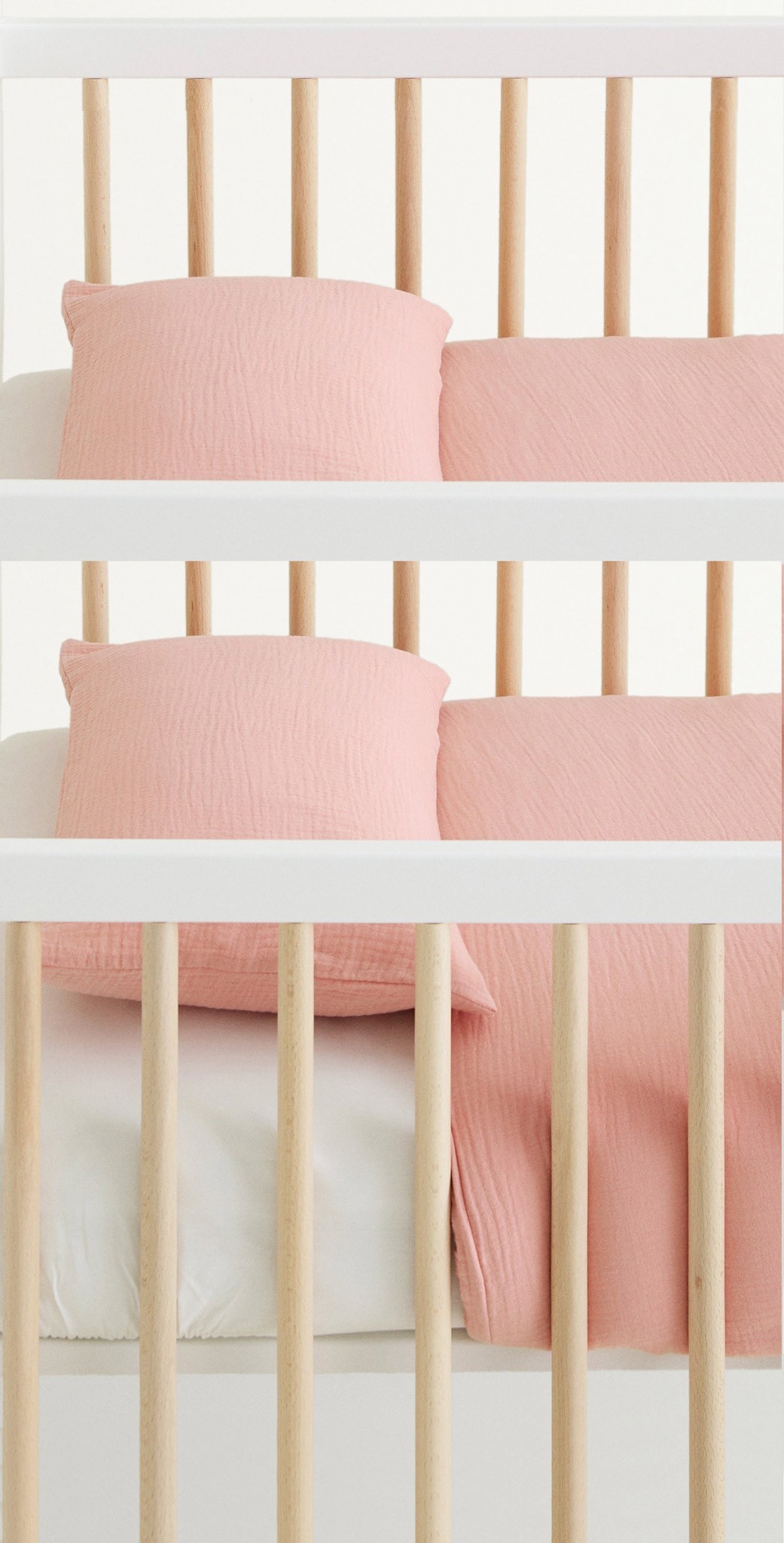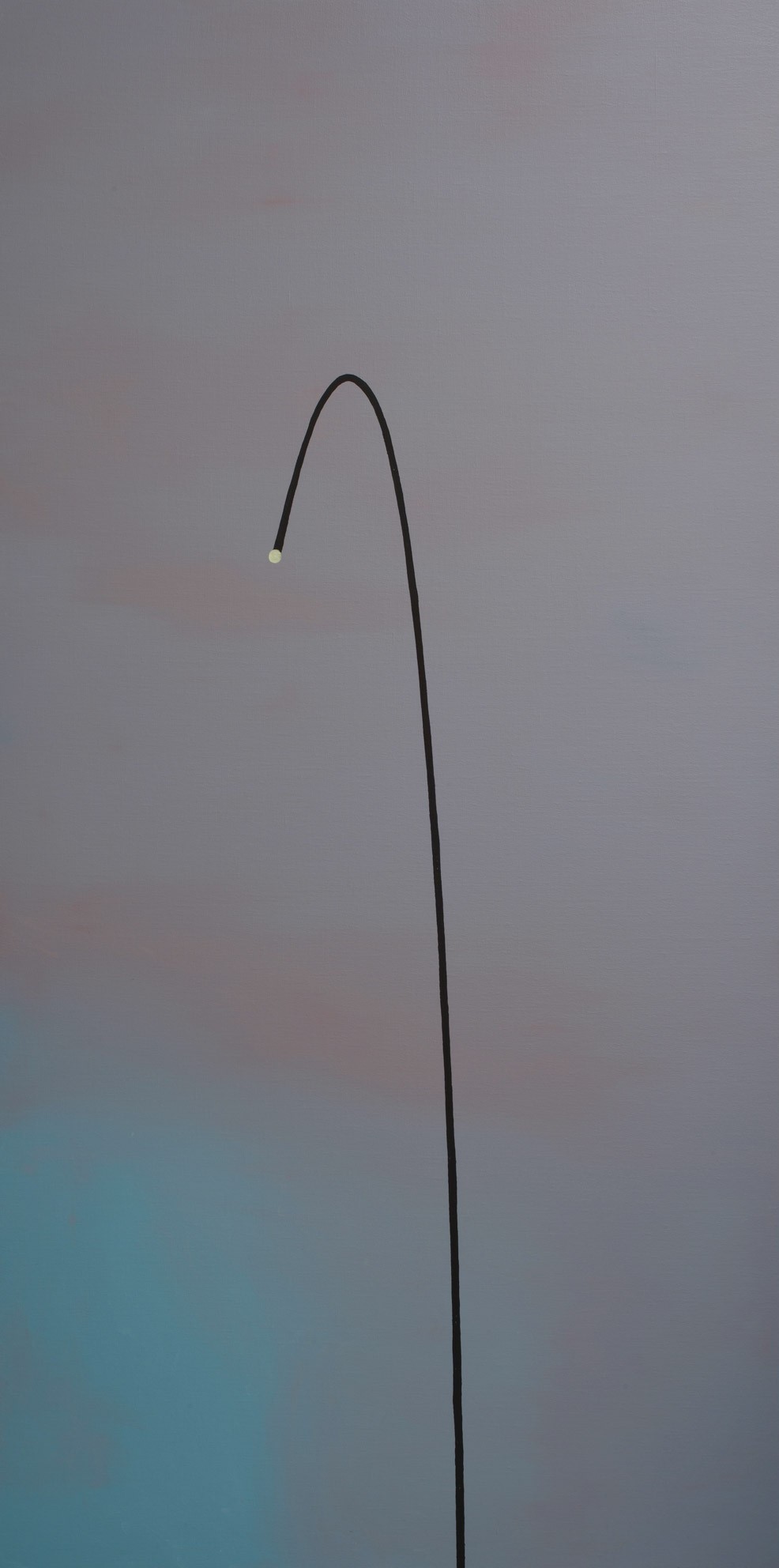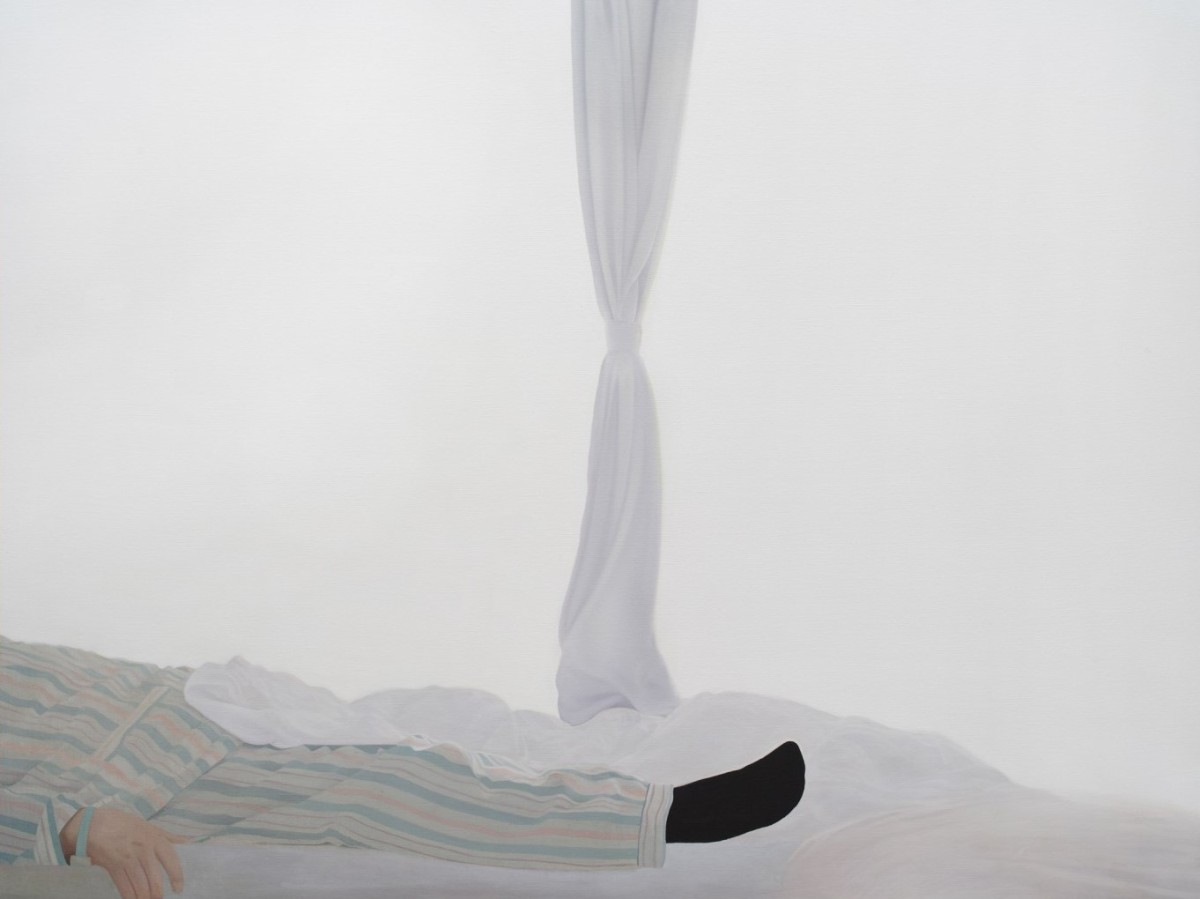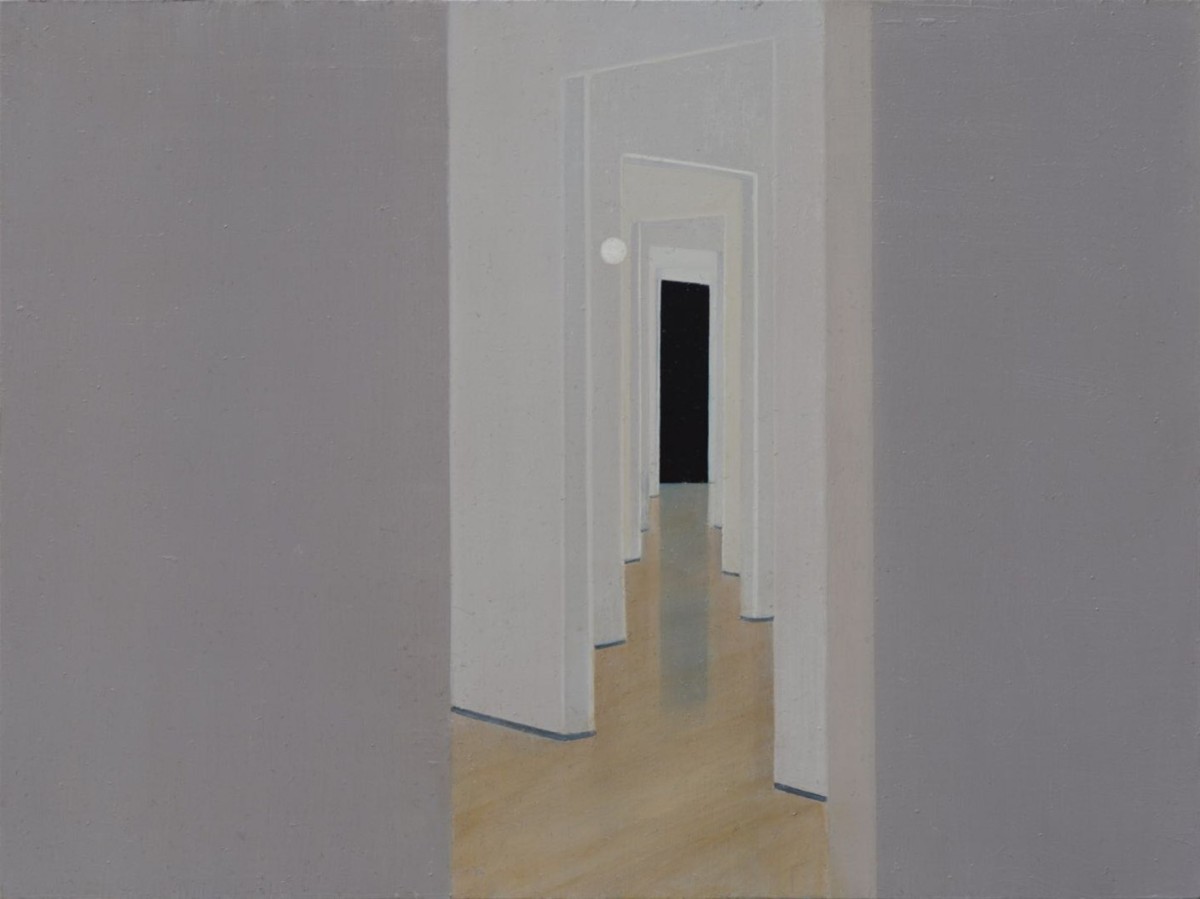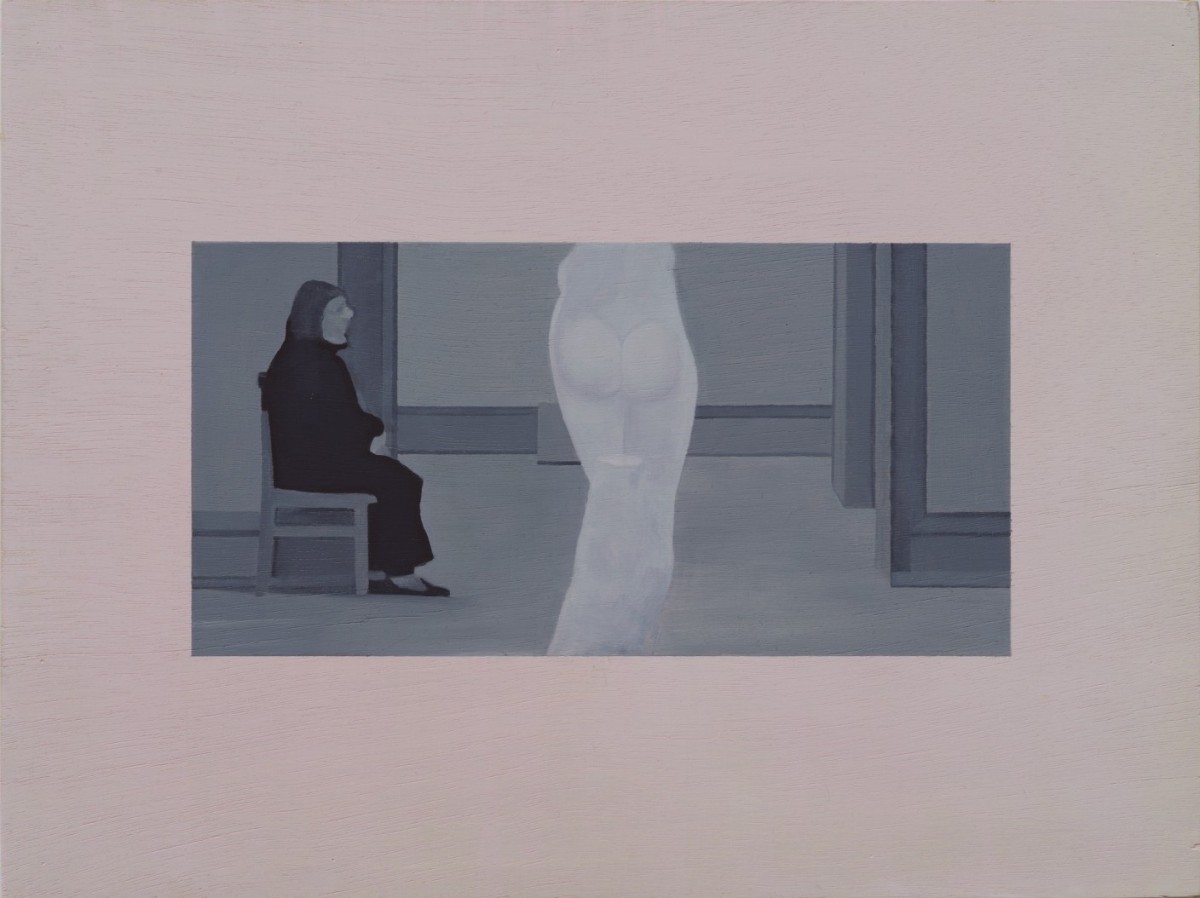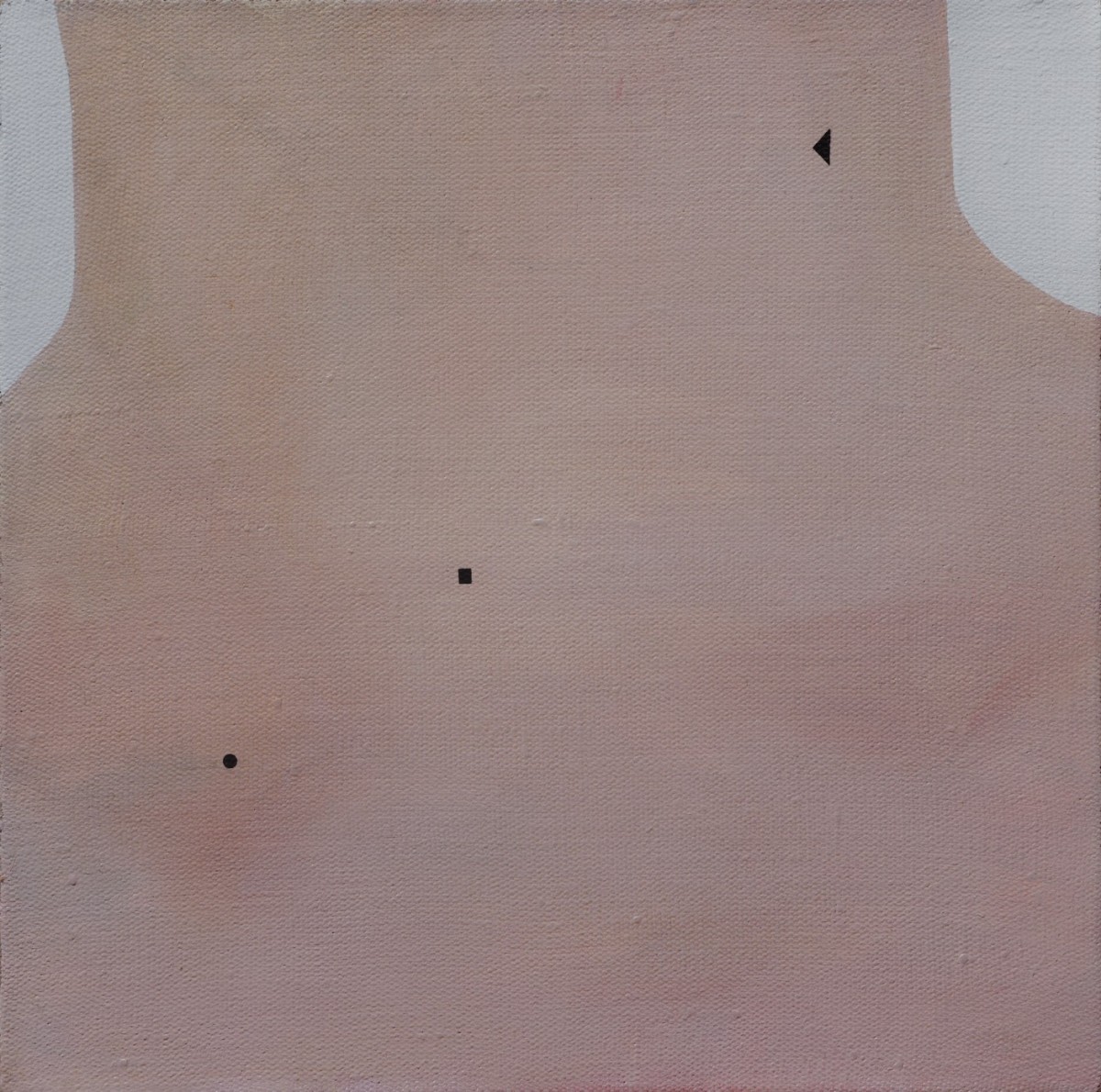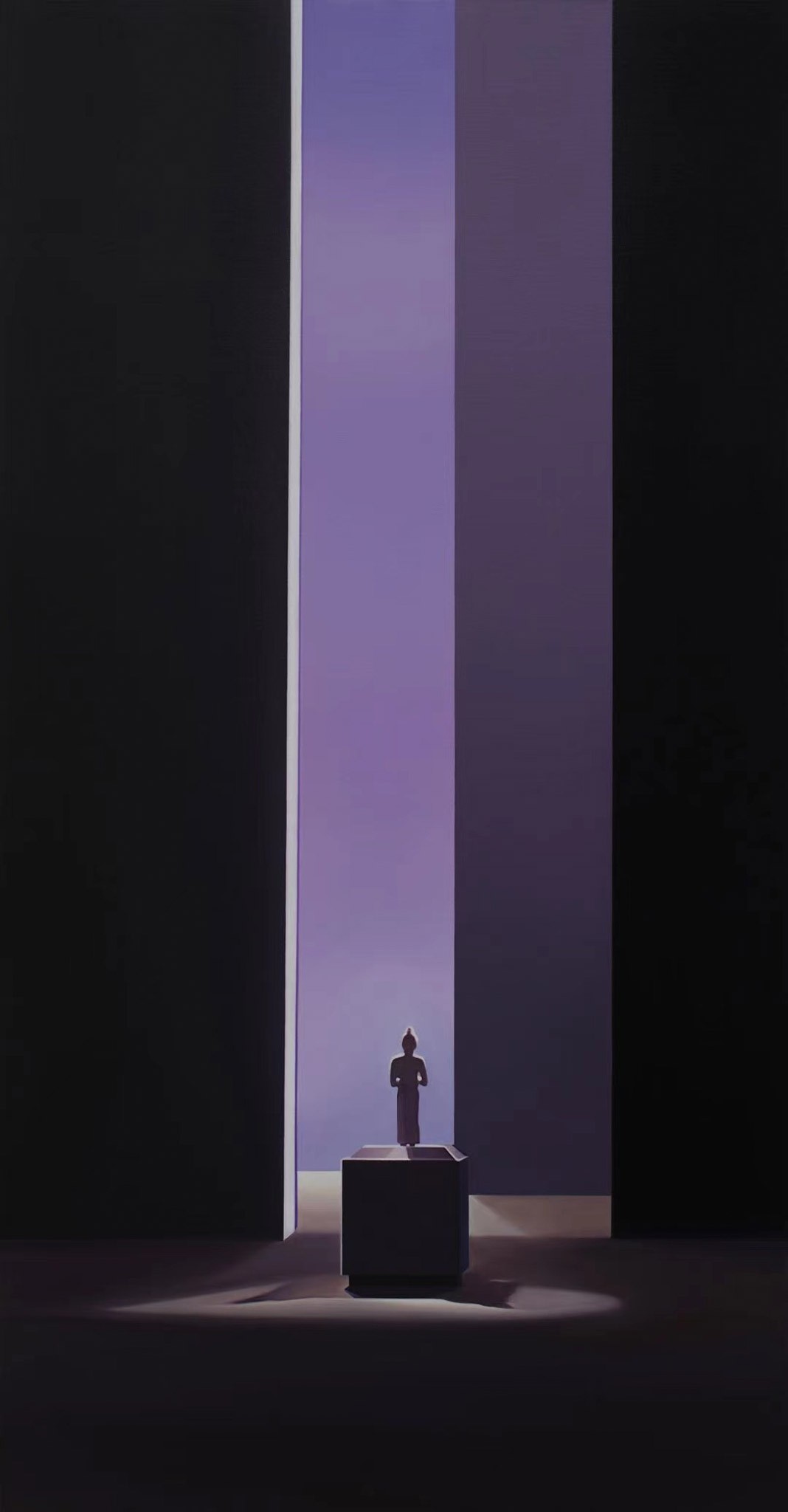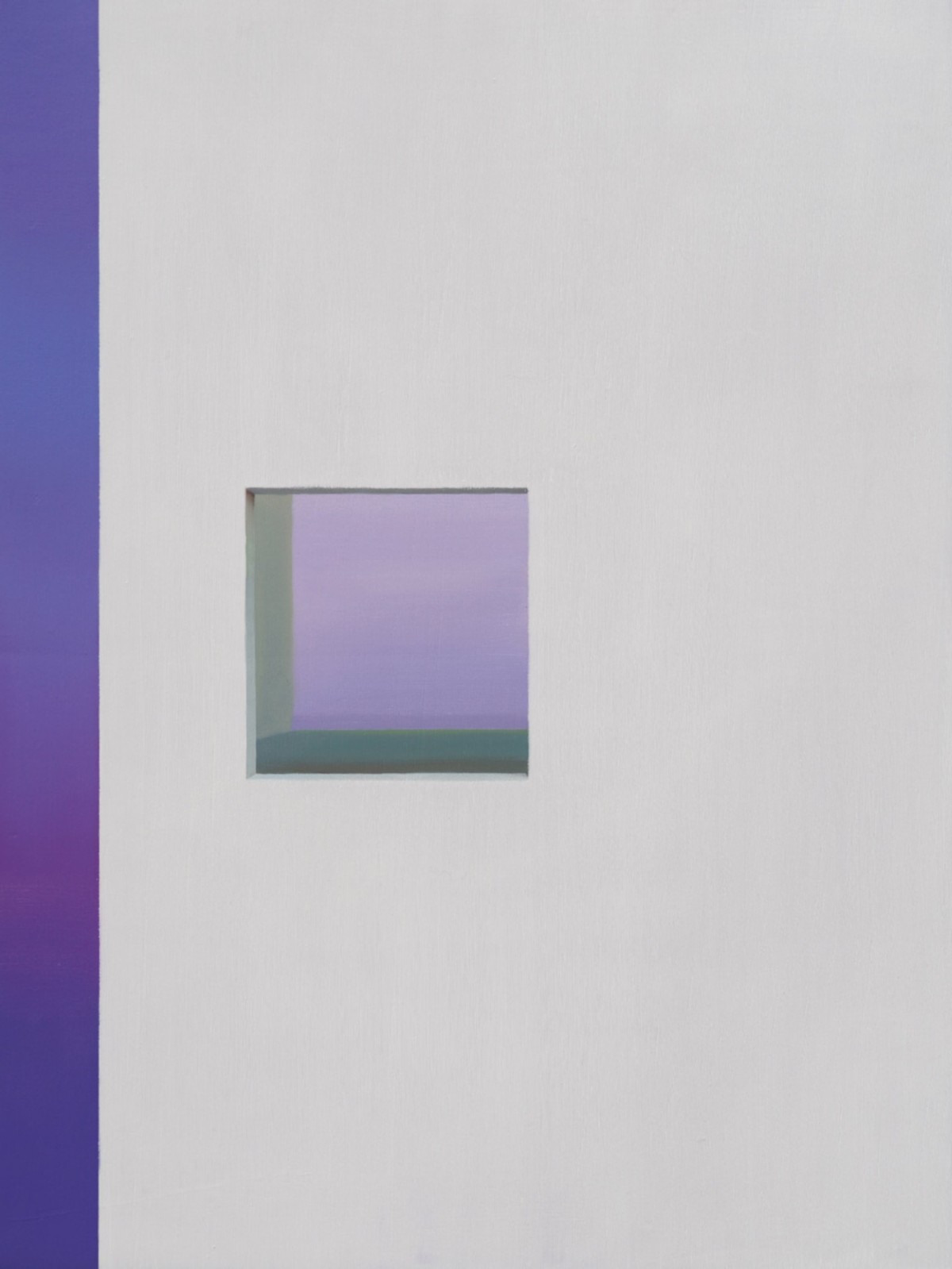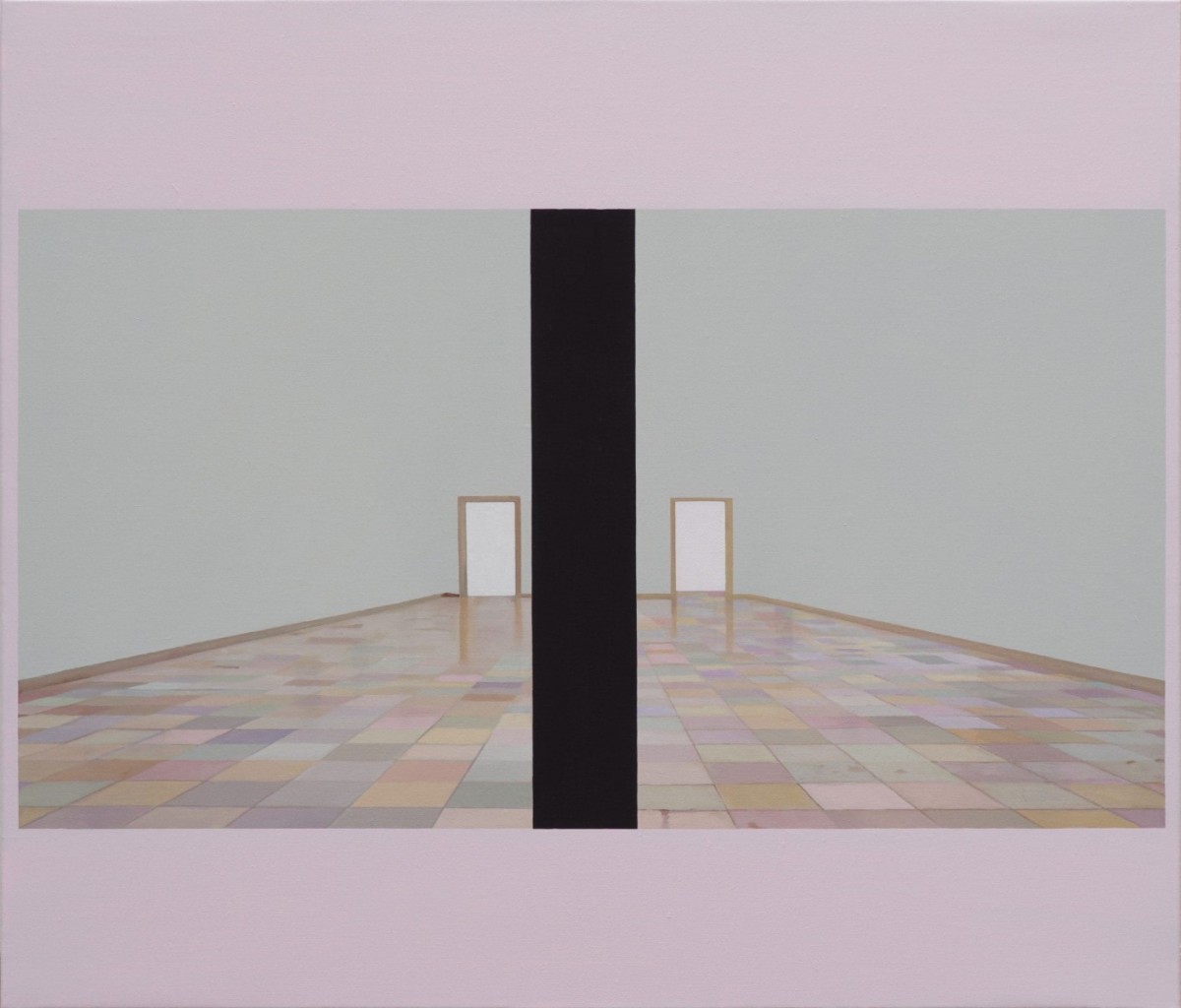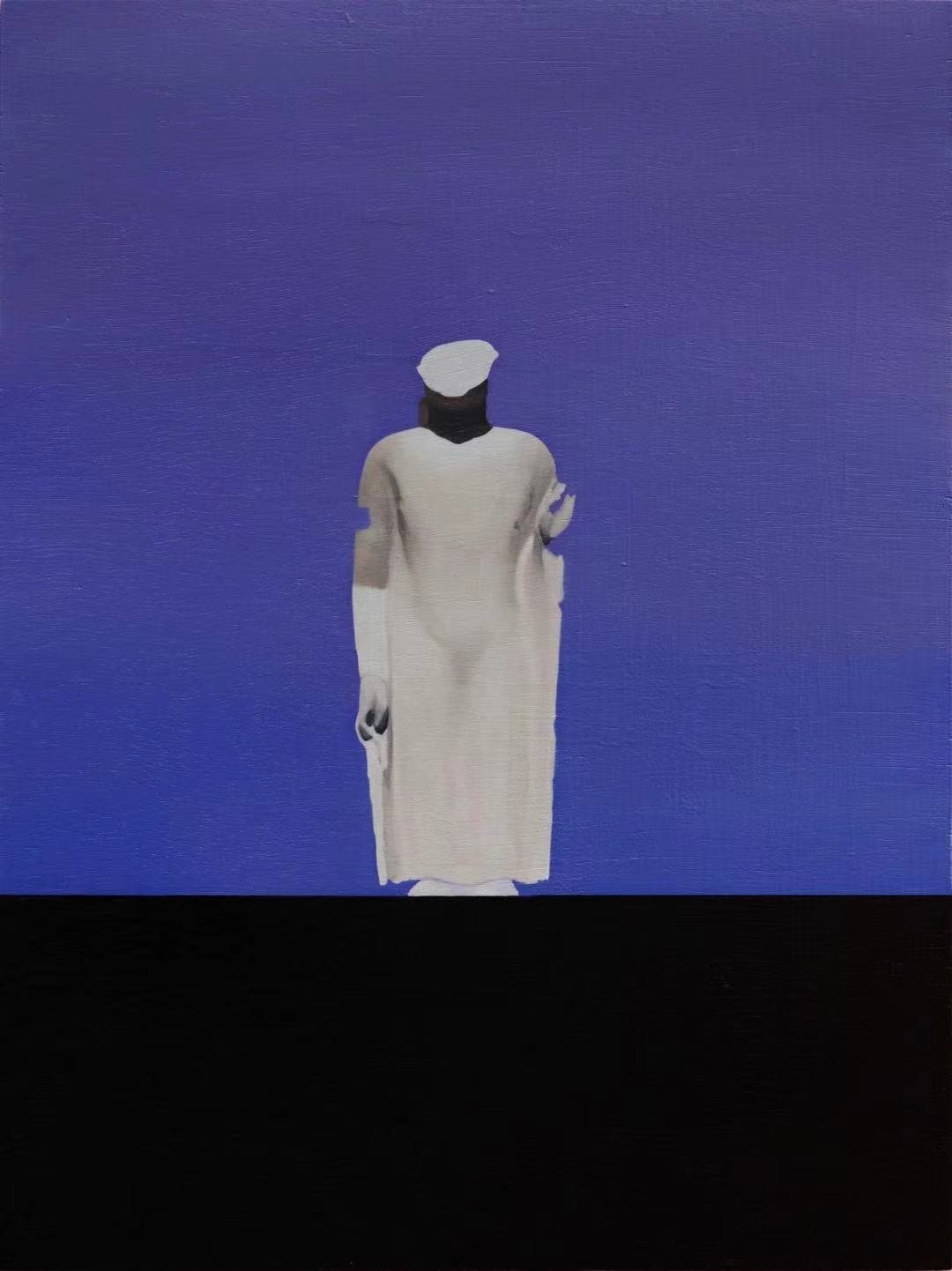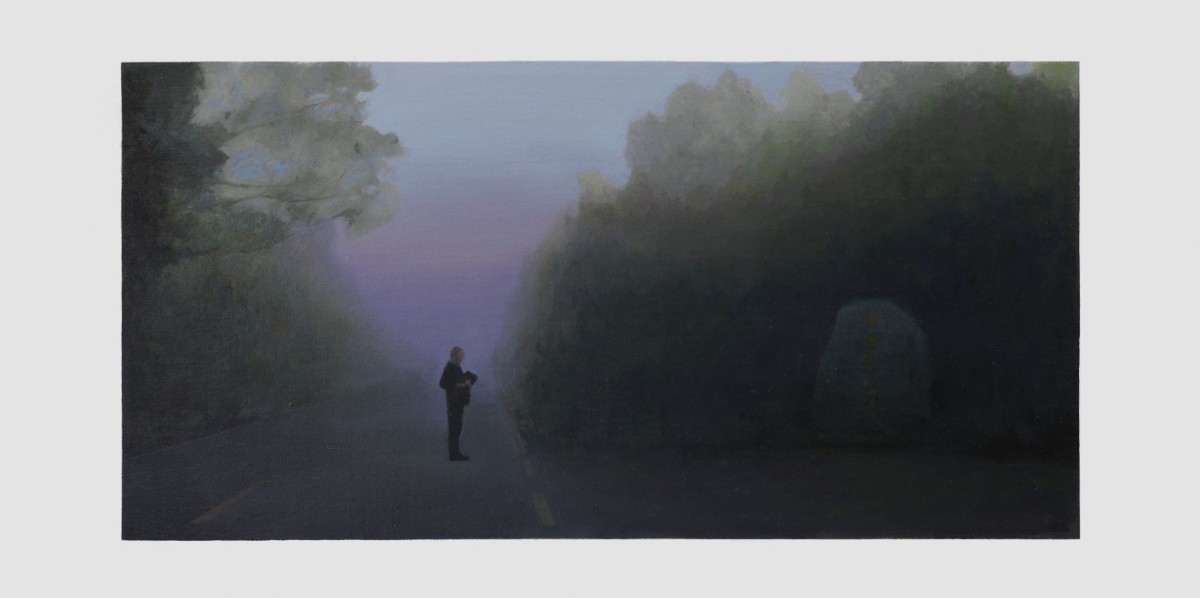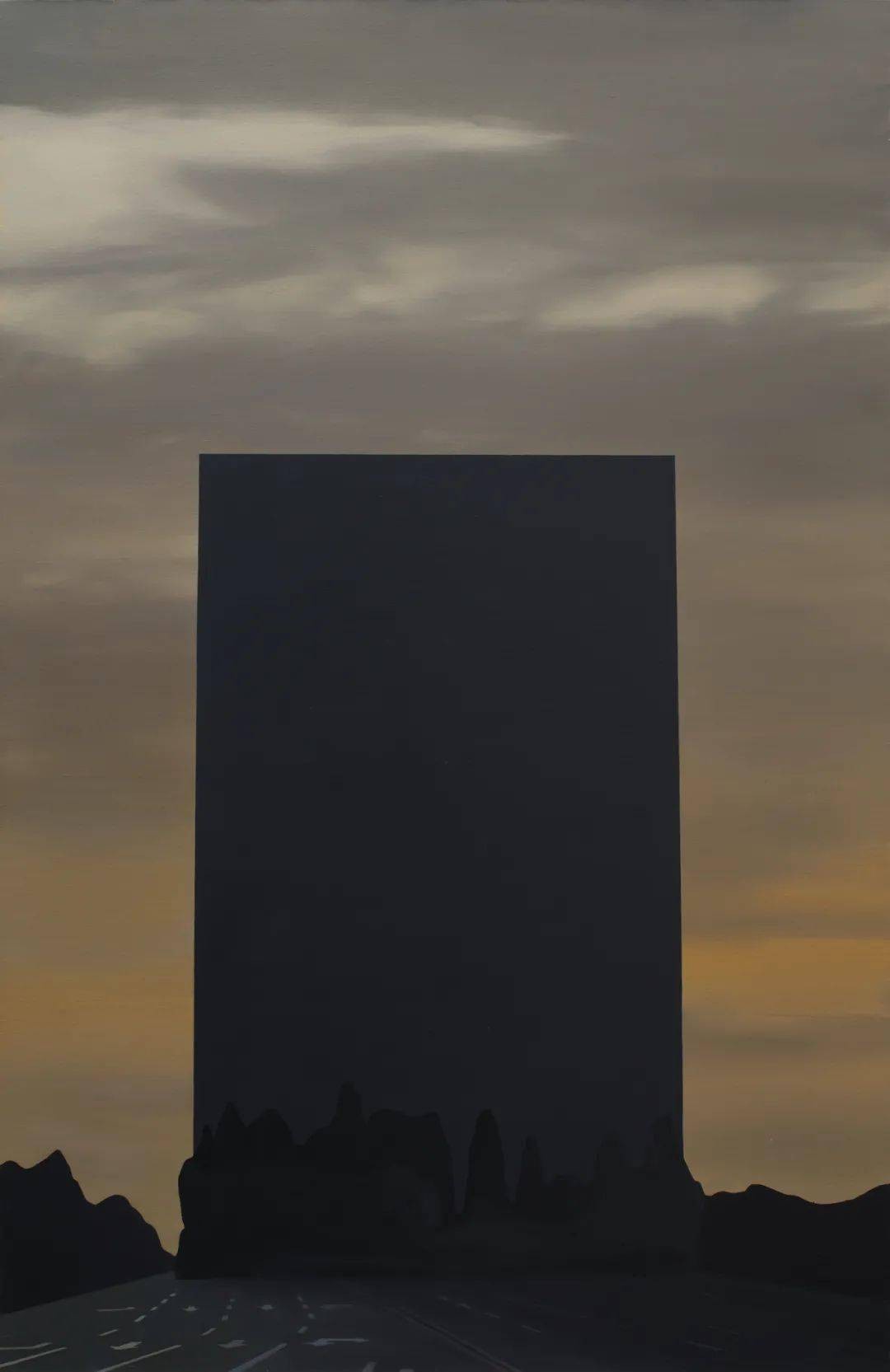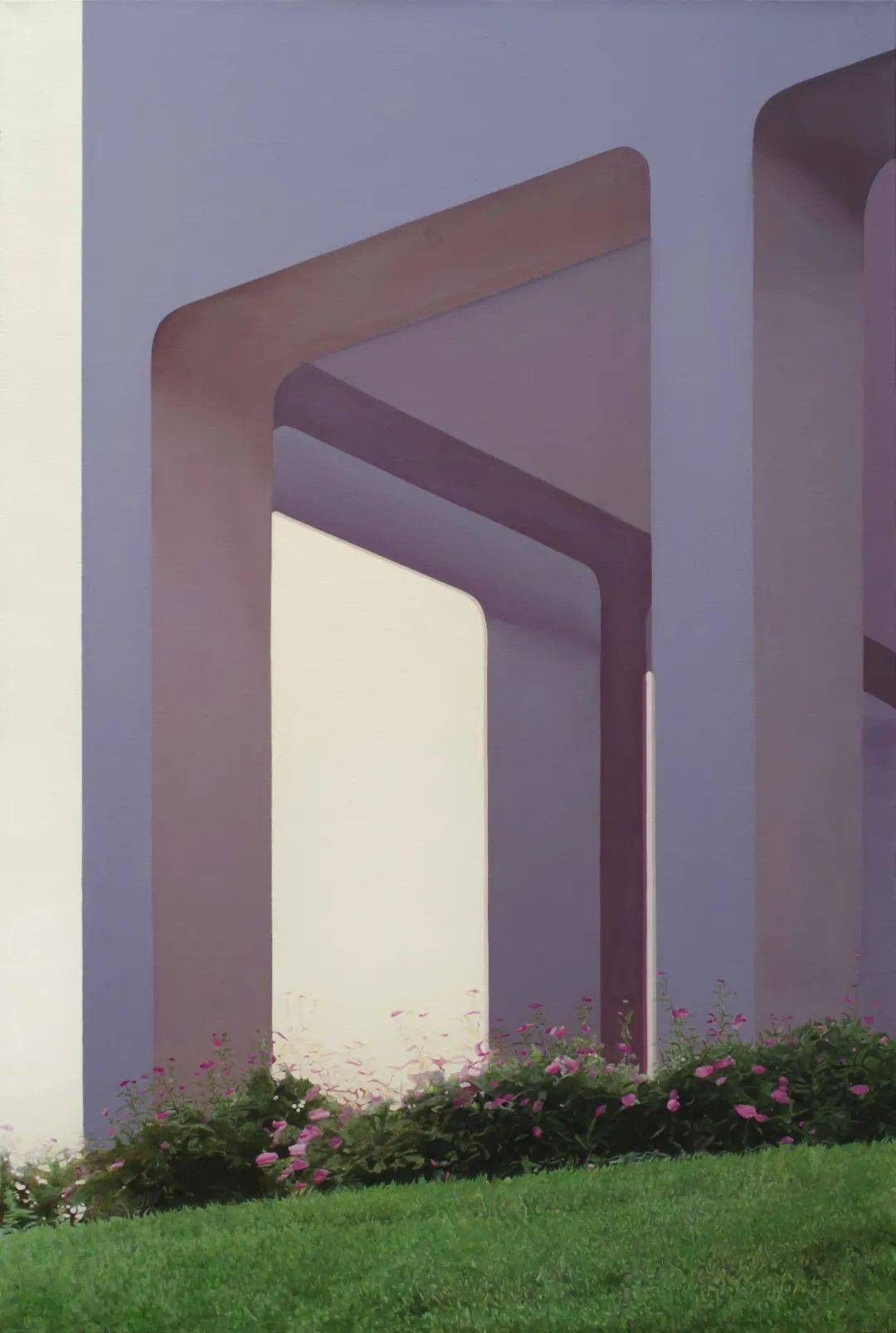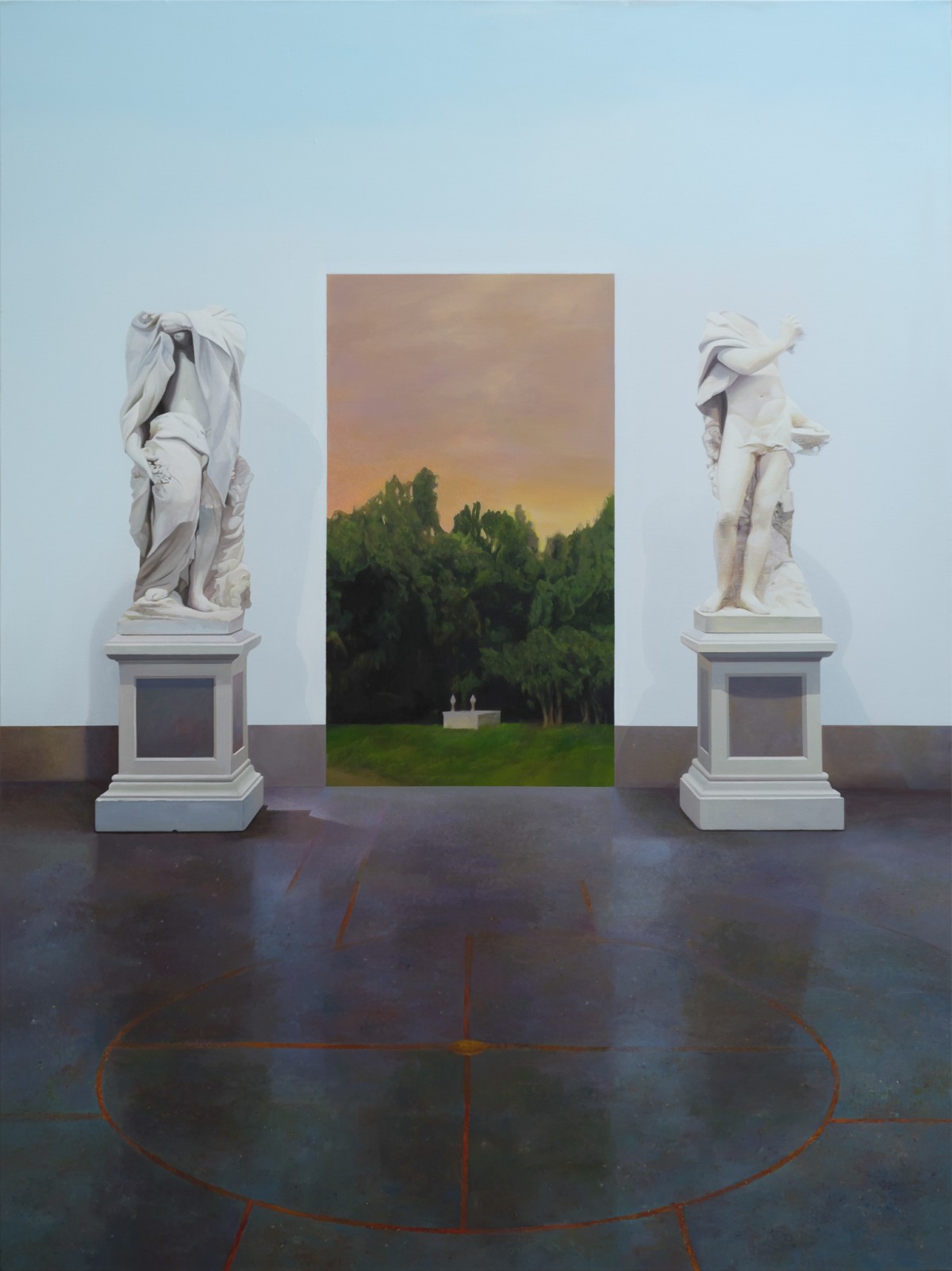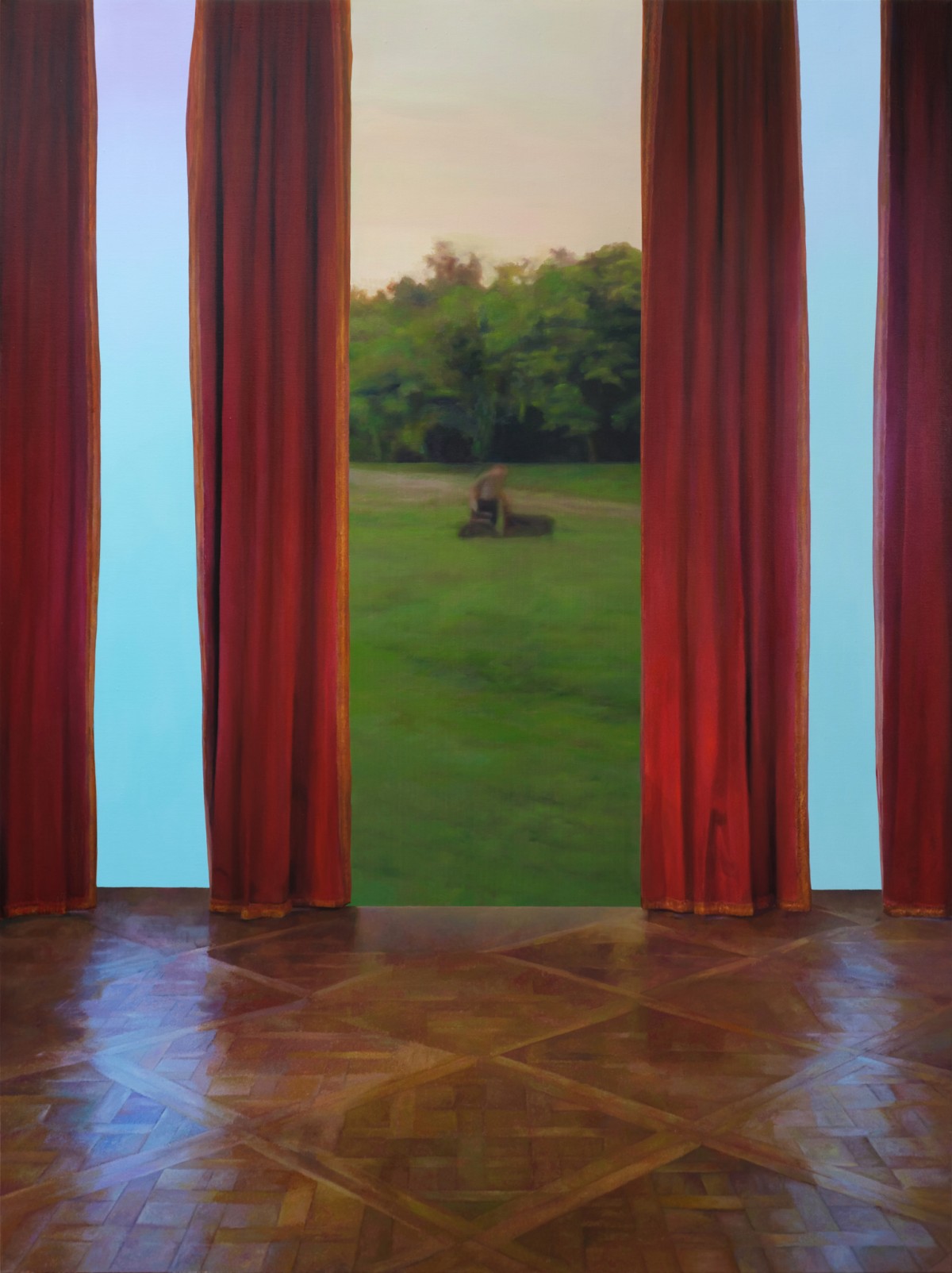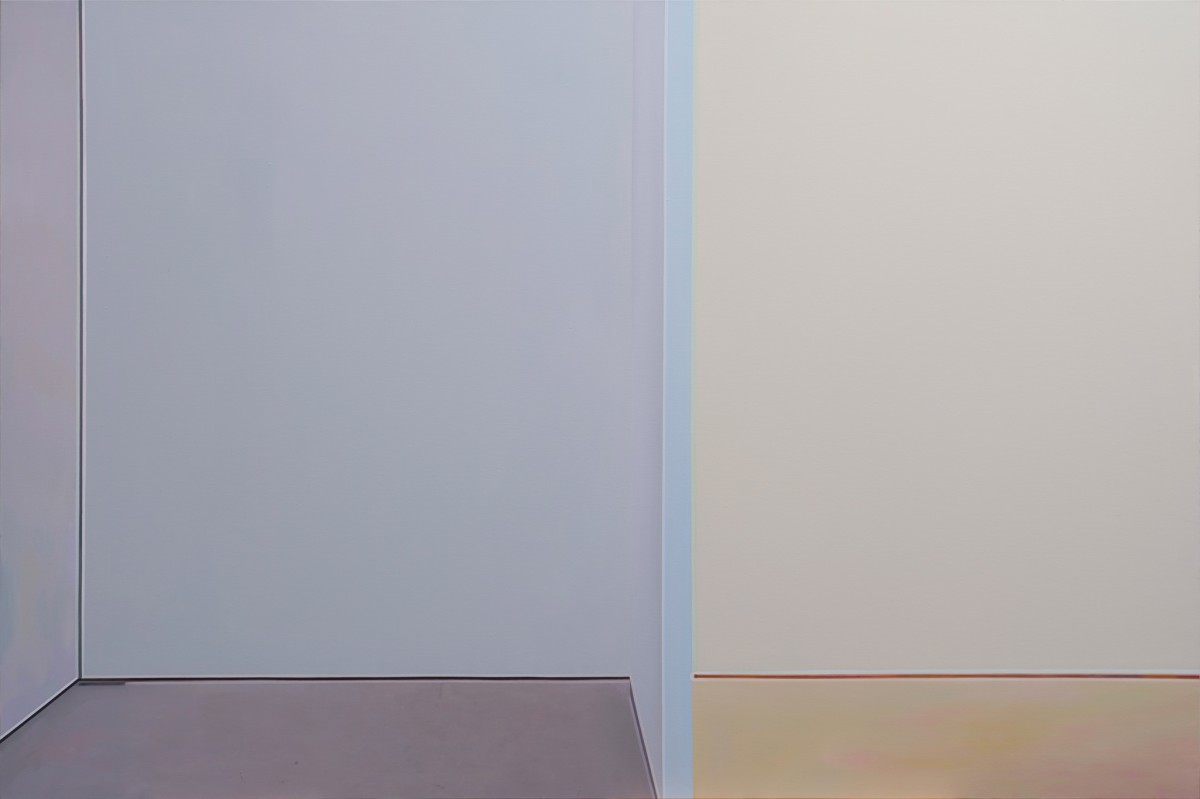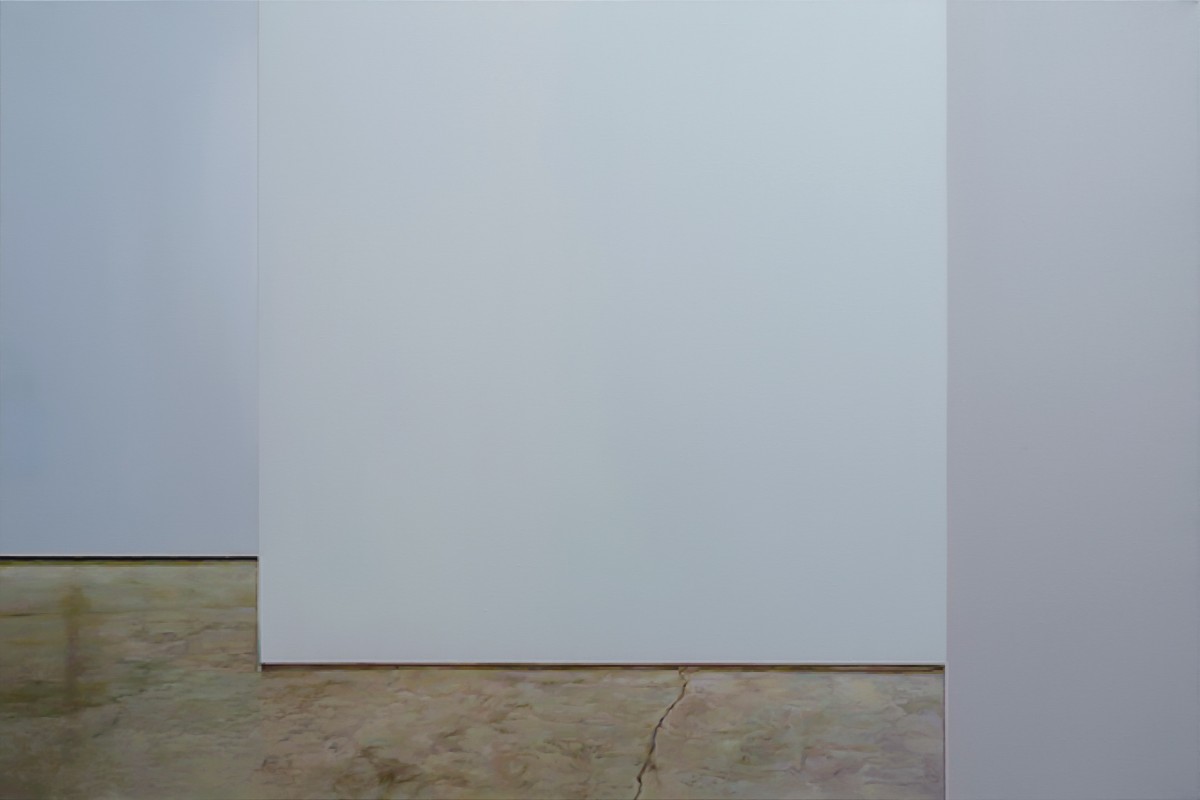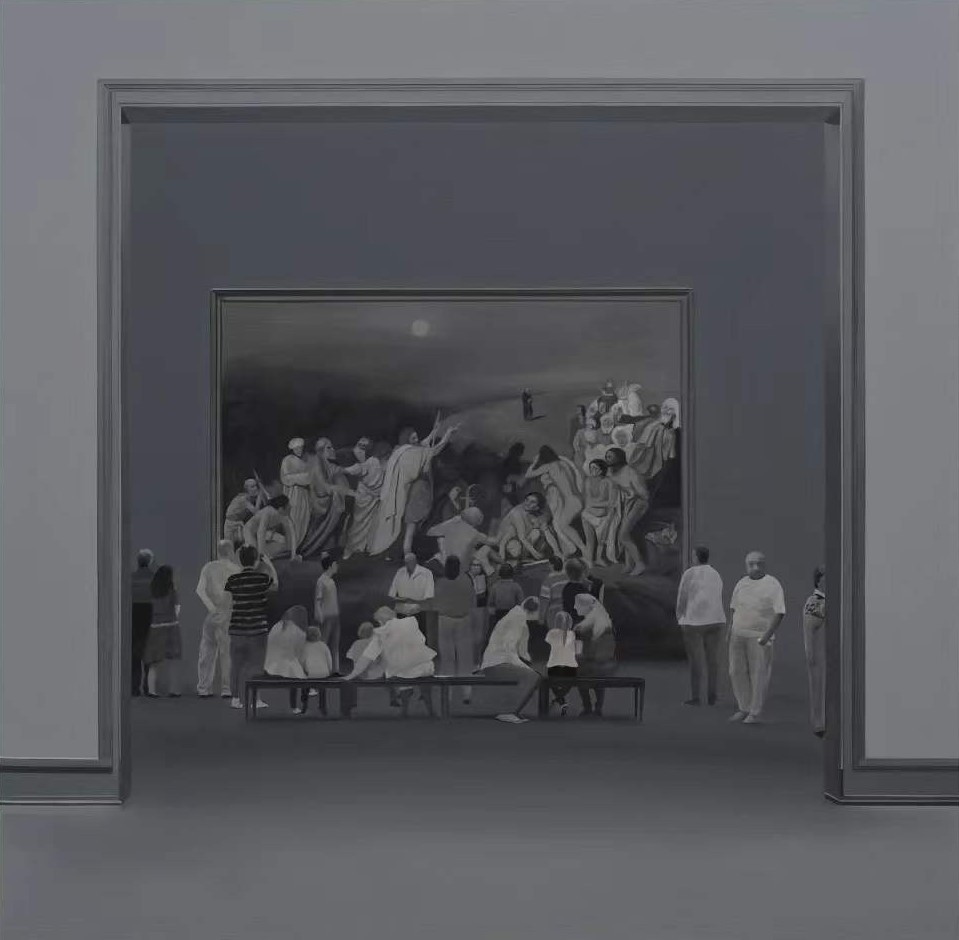 Yang Bodu (b. 1986, Tianjin, China) explores the construction and concept of the "art scene" that exists and lingers on in our minds. In her painting-centered oeuvre, Yang depicts a series of architectural landscapes comprising museums, galleries, and art institutions, investigating the intricate contradiction between one's intimate encounter with artworks and the public nature of exhibition venues. Frozen on her canvas are ambers of theatricality, mystery, and balance found within these abstract, empty spaces imbued with idealization. In her recent works, Yang observes the "architectural moments" shimmering within the interplay between light and building structures—elements that form the basis of her personal observation and, ultimately, painting practice. Her works capture the wonders that take place within these ambivalent spaces and further flourish as they negate the relationships between the private and the public, the acts of practicing and looking, as well as being the viewer and being viewed.
Yang received her MFA from the Pennsylvania Academy of the Fine Arts (PAFA) in 2012 and her BFA from the Tianjin Academy of Fine Arts in 2008. During her studies at PAFA, she won the Justine Cretella Memorial Scholarship in 2011 and the Fellowship Trust Prize for her presentation at the Annual Student Exhibition in 2012. Yang's work has been exhibited at various institutional venues, including PAFA, M WOODS in Beijing, and the Tianjin Academy of Fine Arts. Her works are also included in the permanent collections of several institutions, including PAFA, M WOODS in Beijing, Long Museum in Shanghai, and Pingshan Art Museum in Shenzhen. In 2021, Yang was featured in The Artsy Vanguard.
The artist currently lives and works in Beijing, China.
Artist CV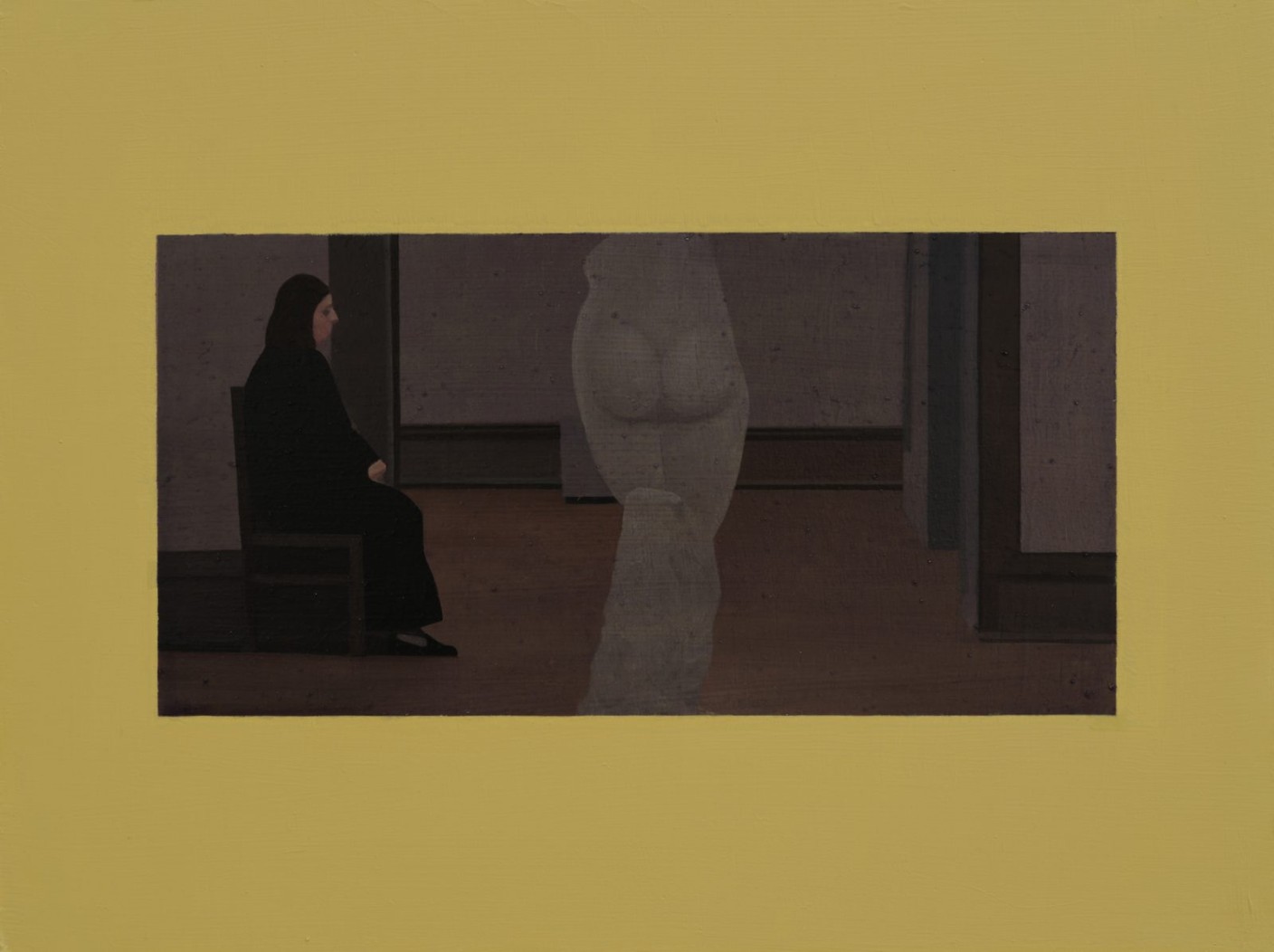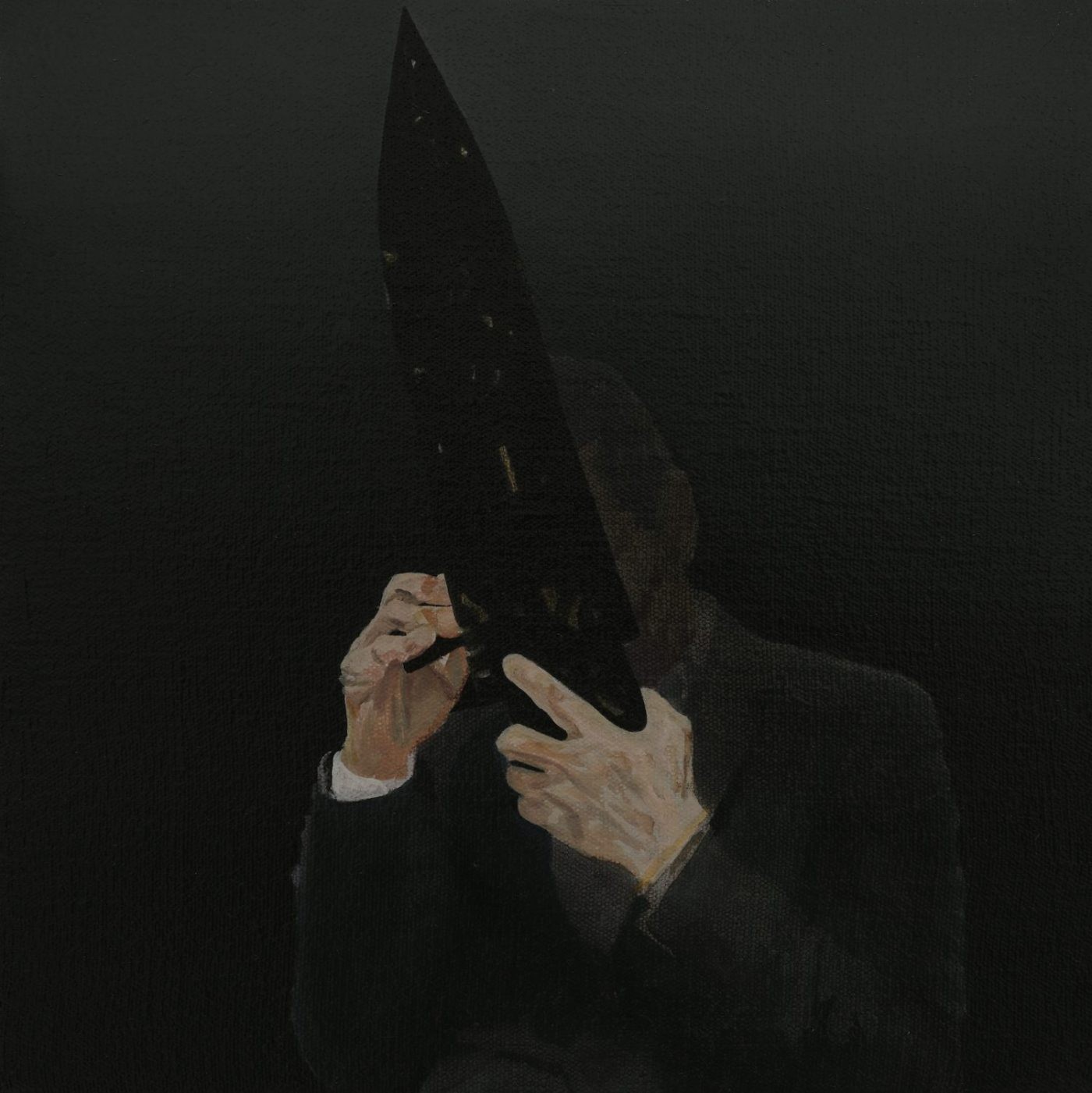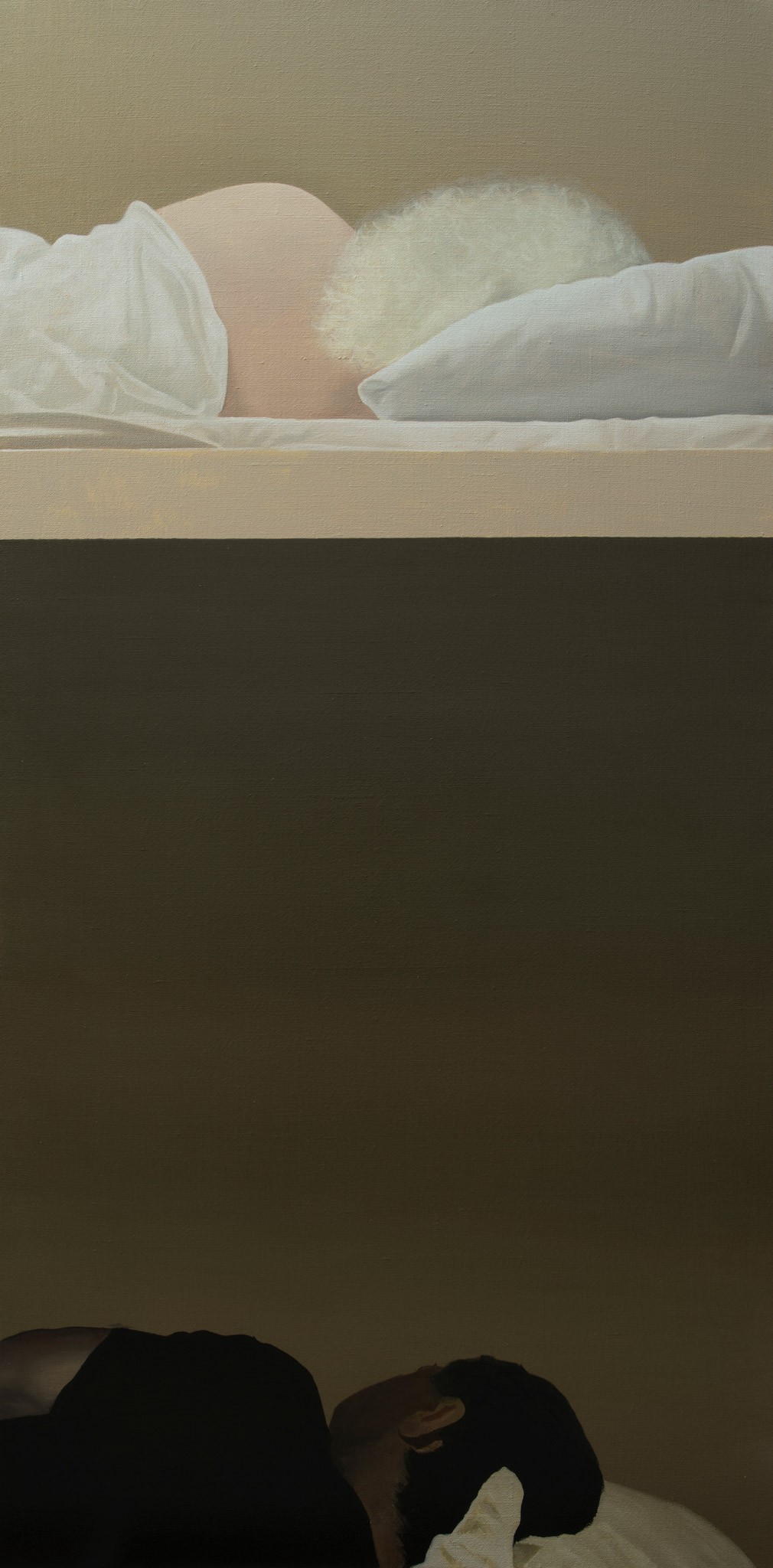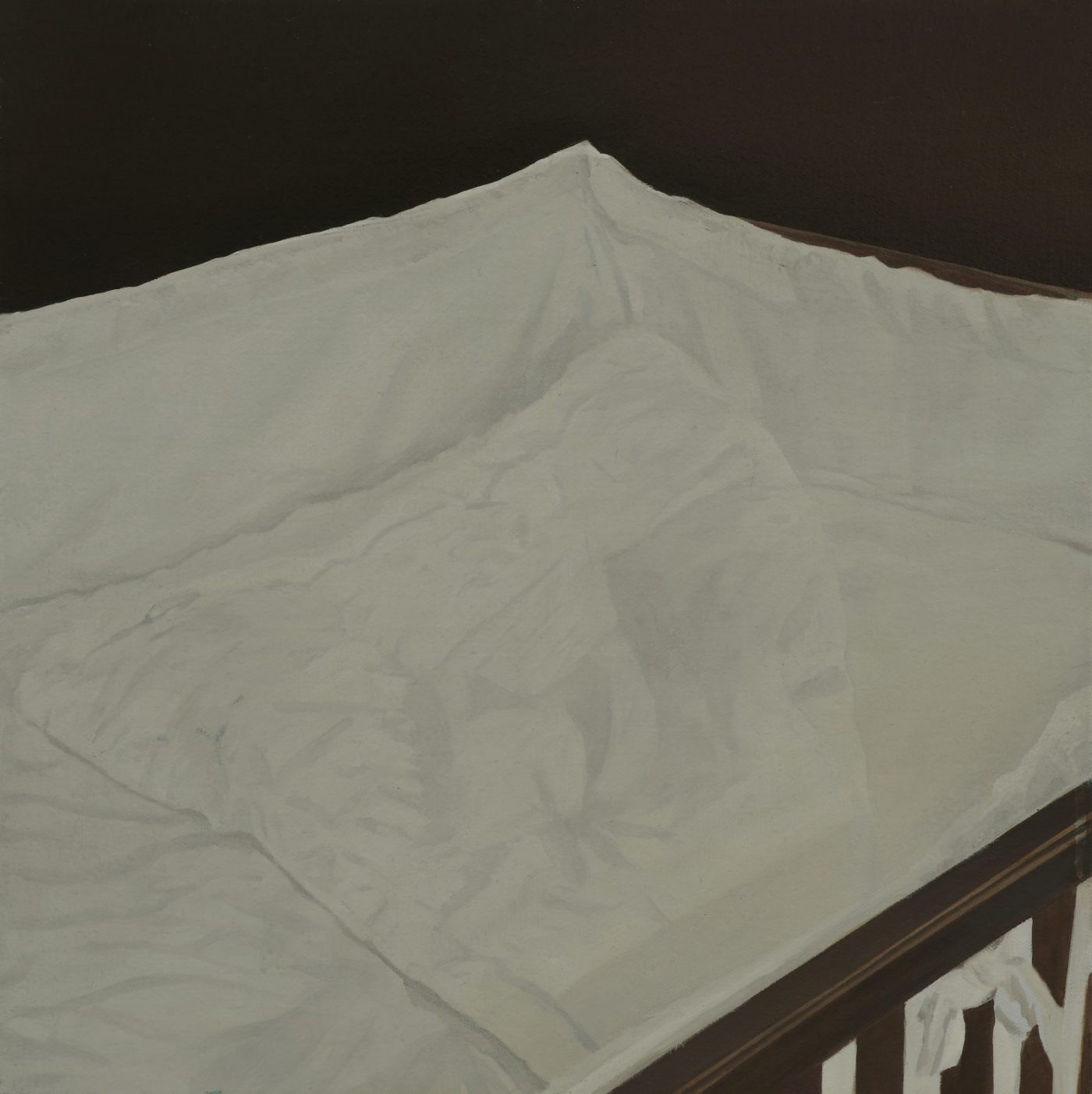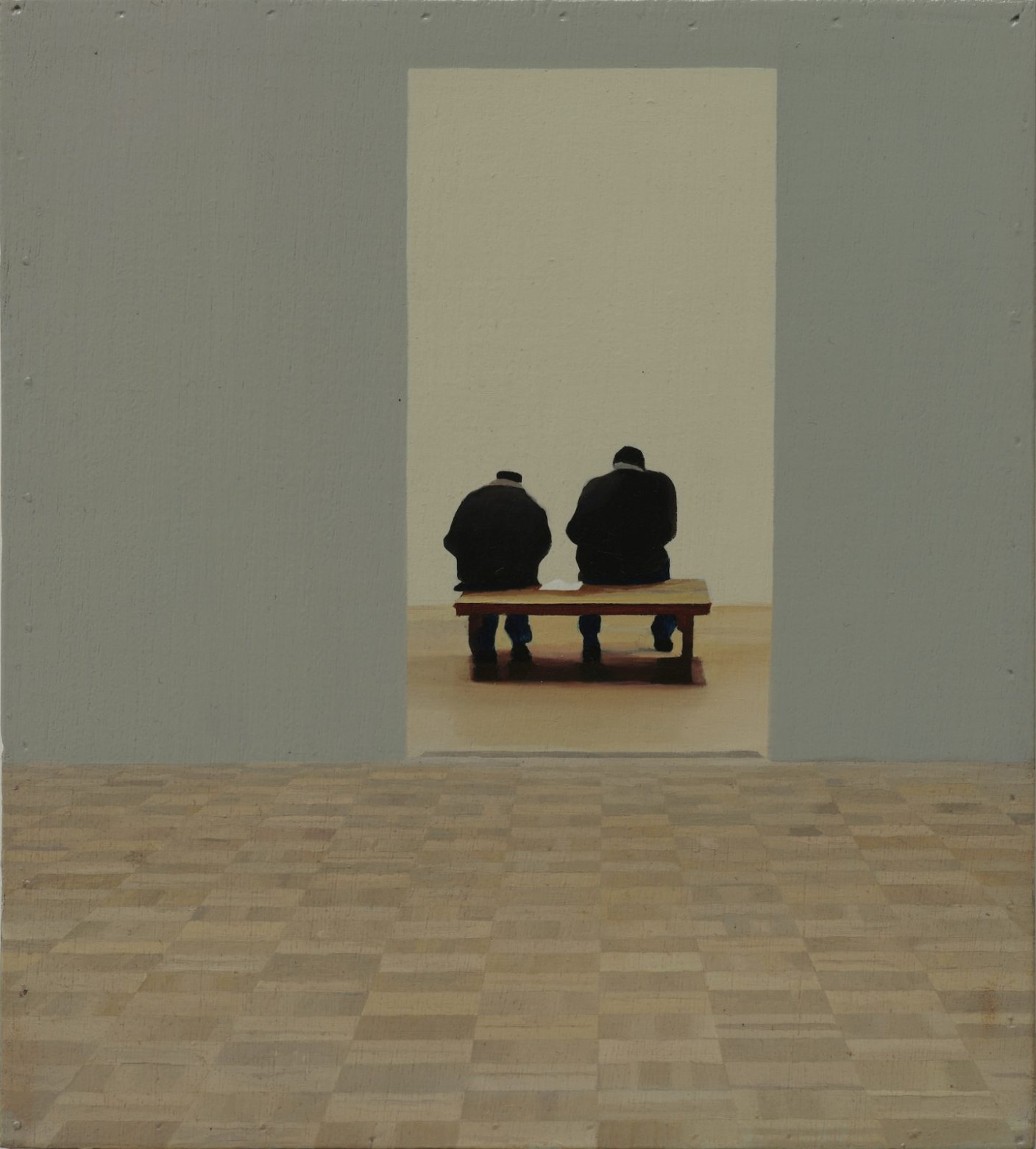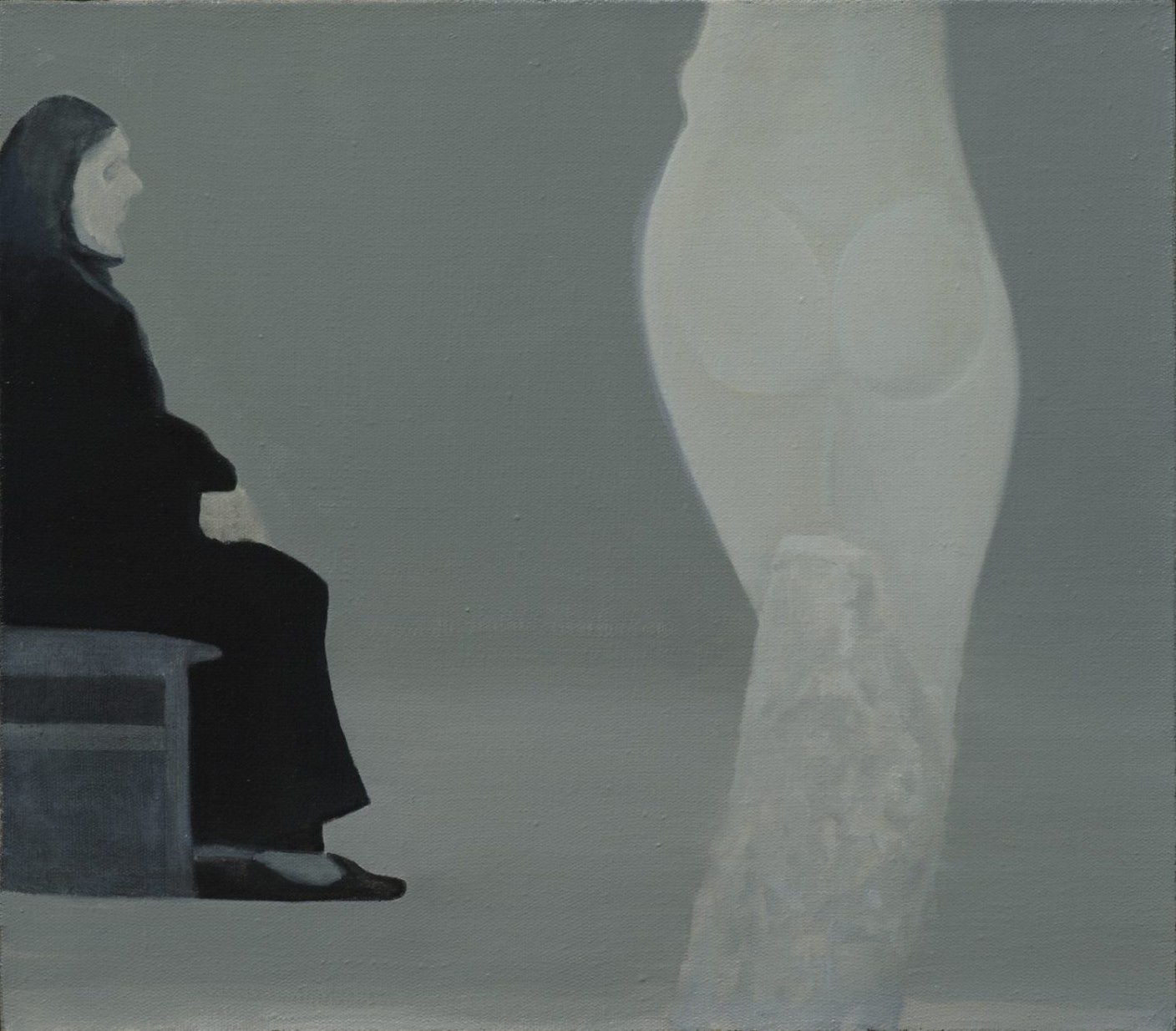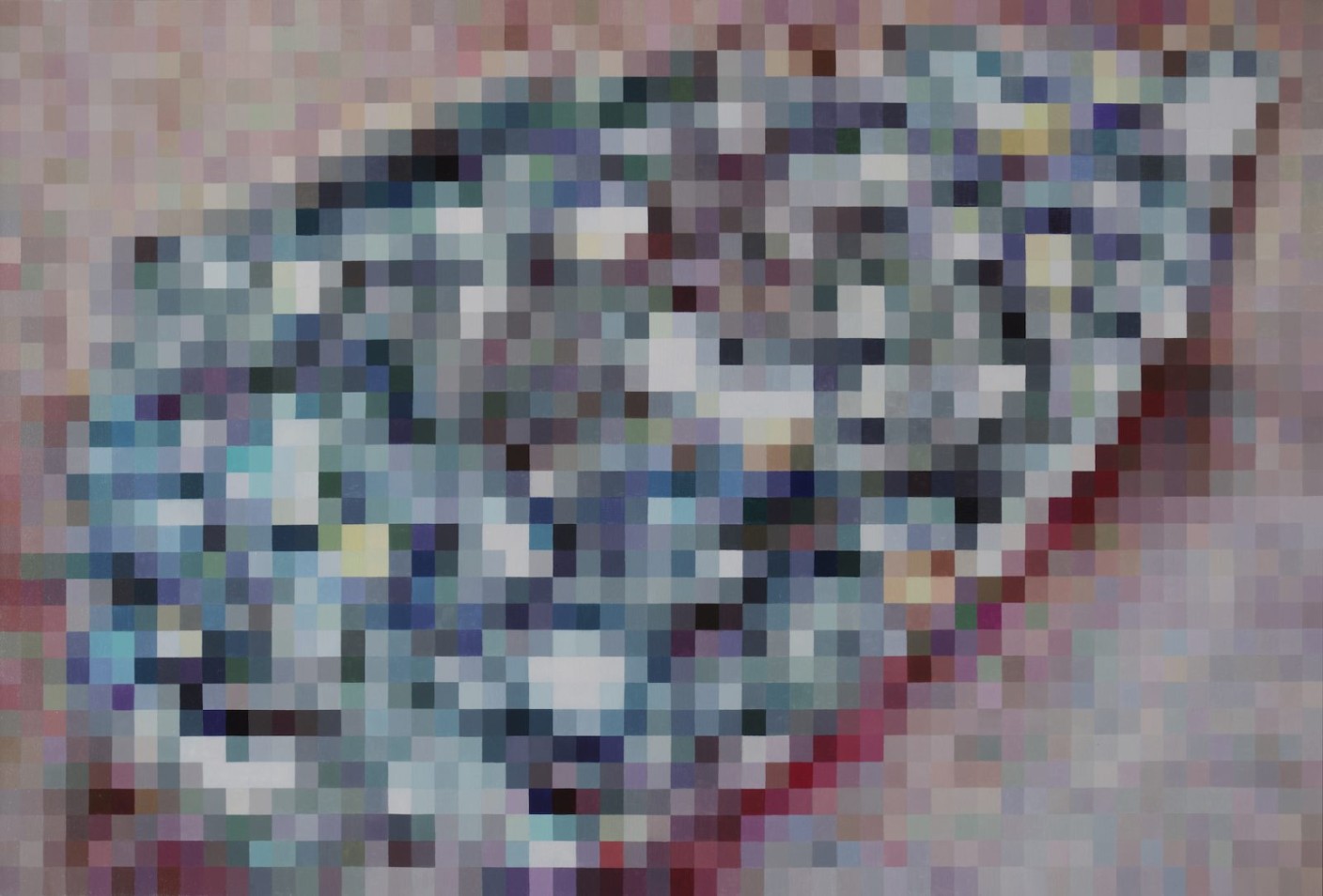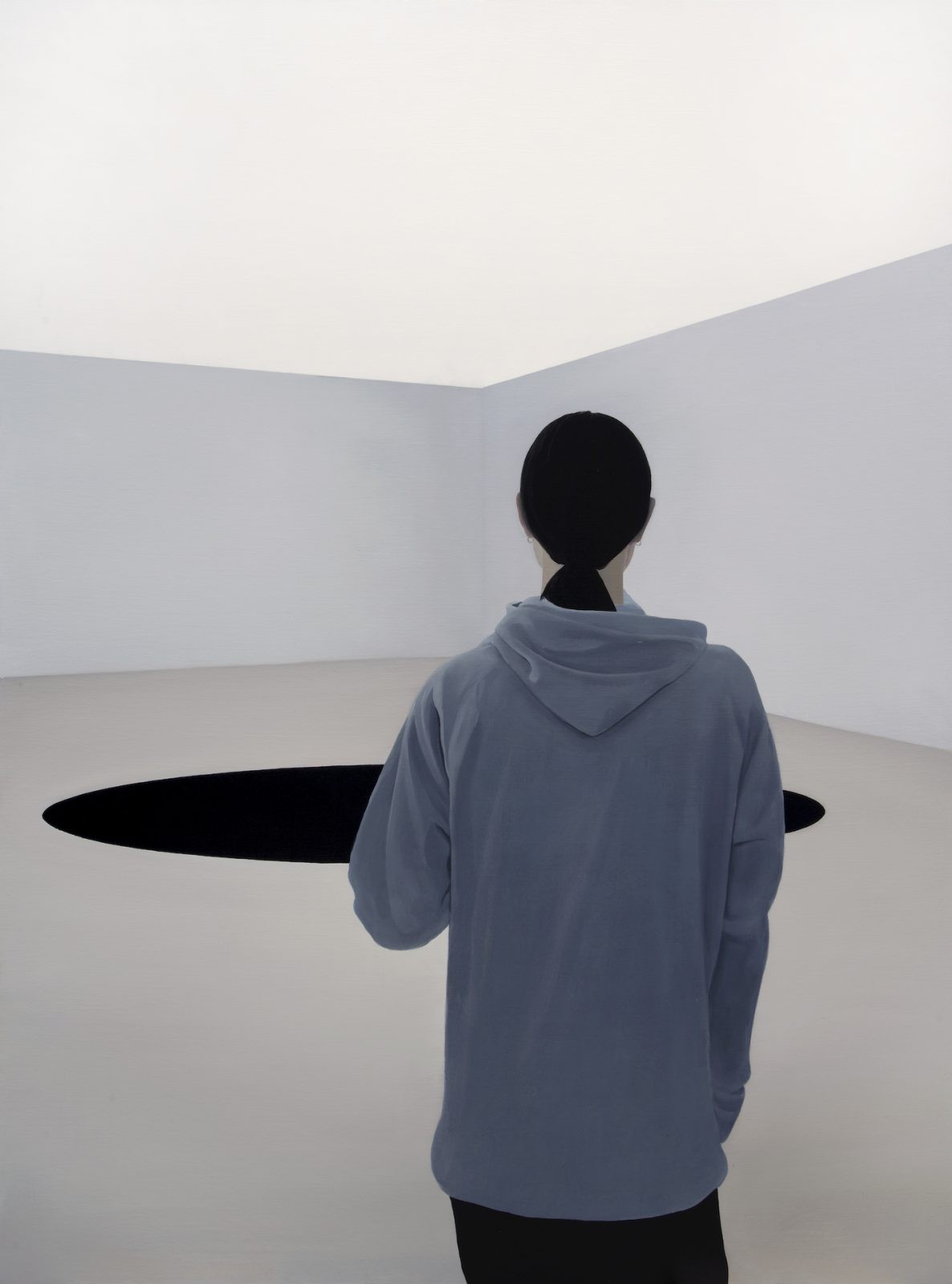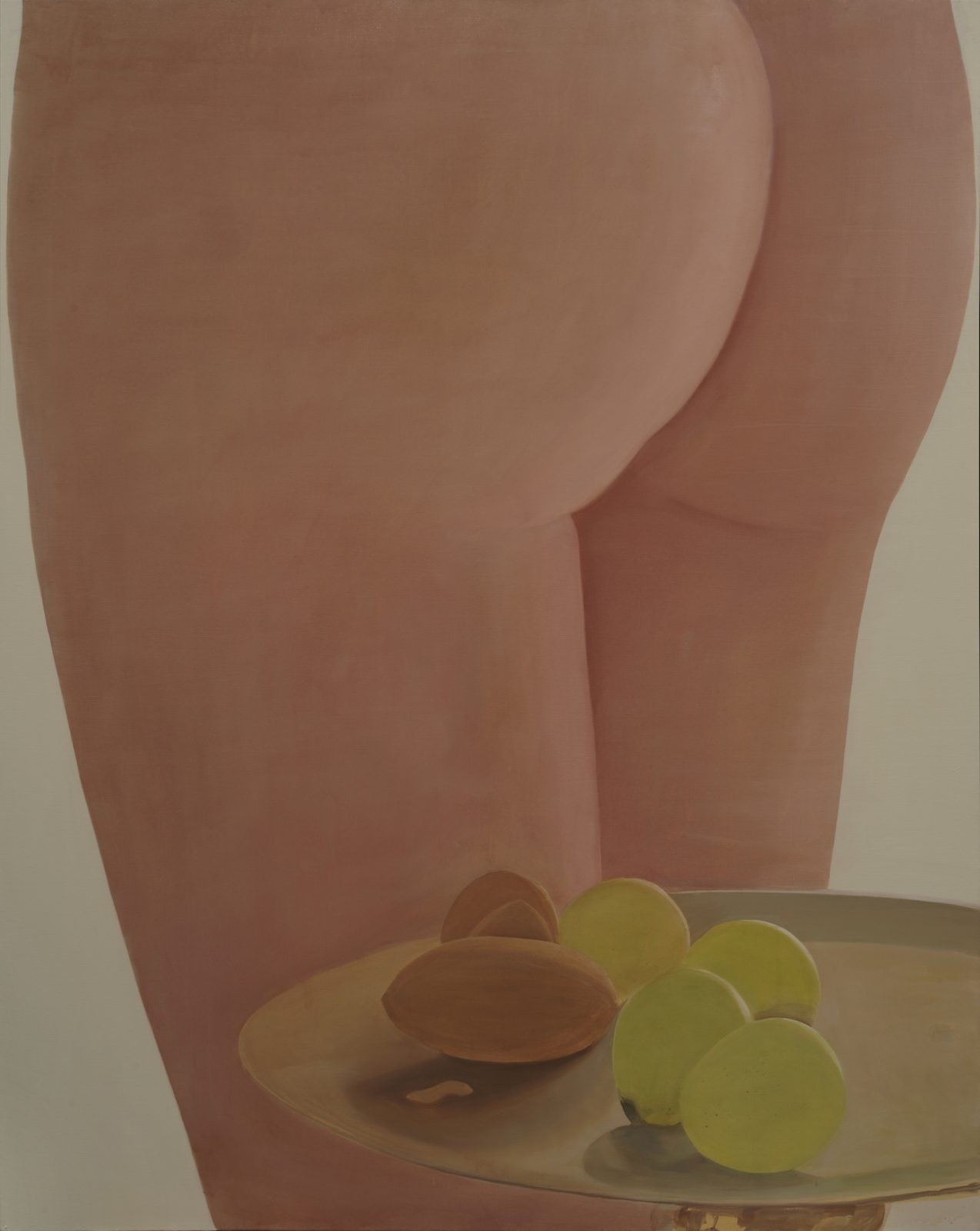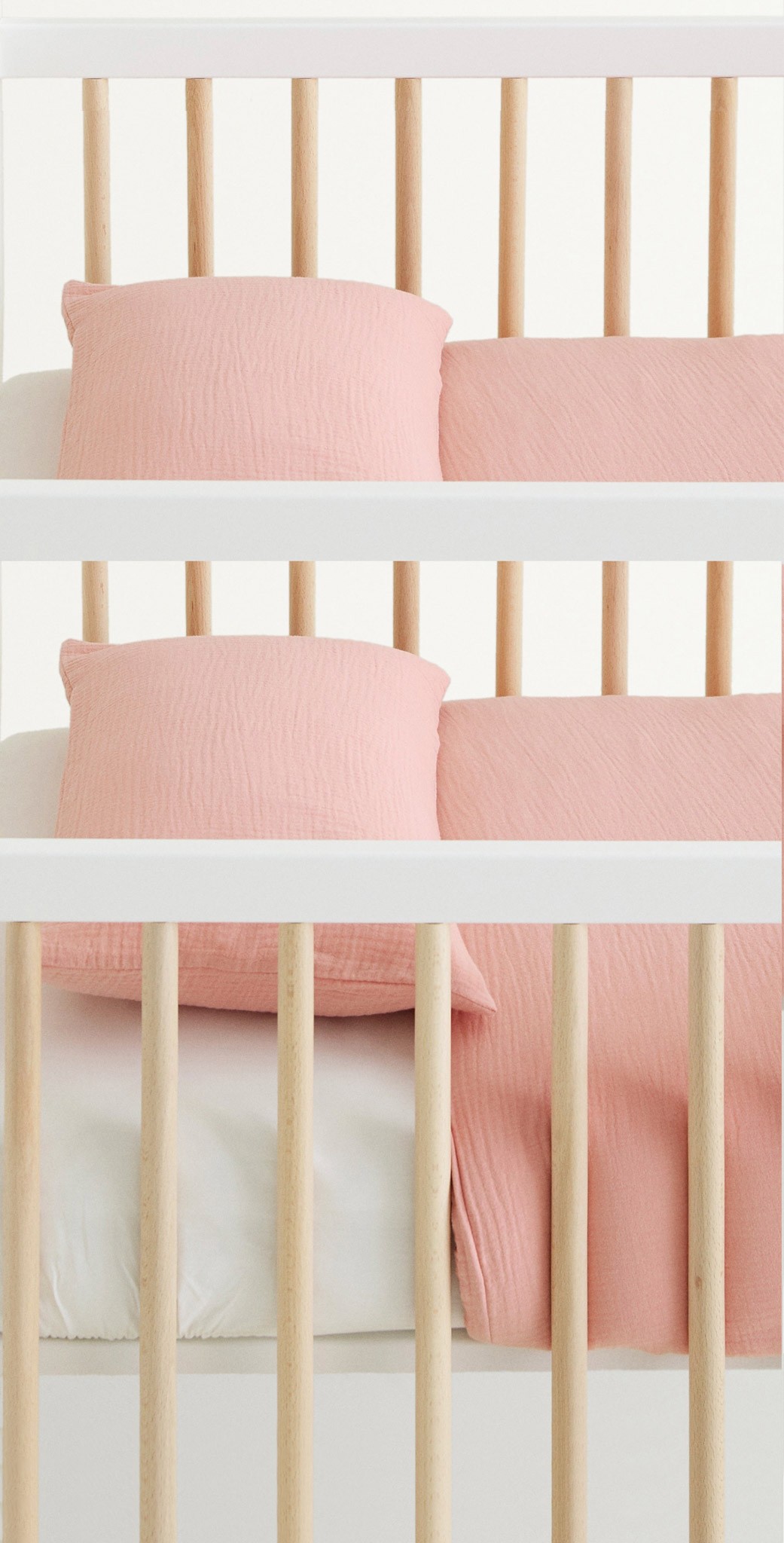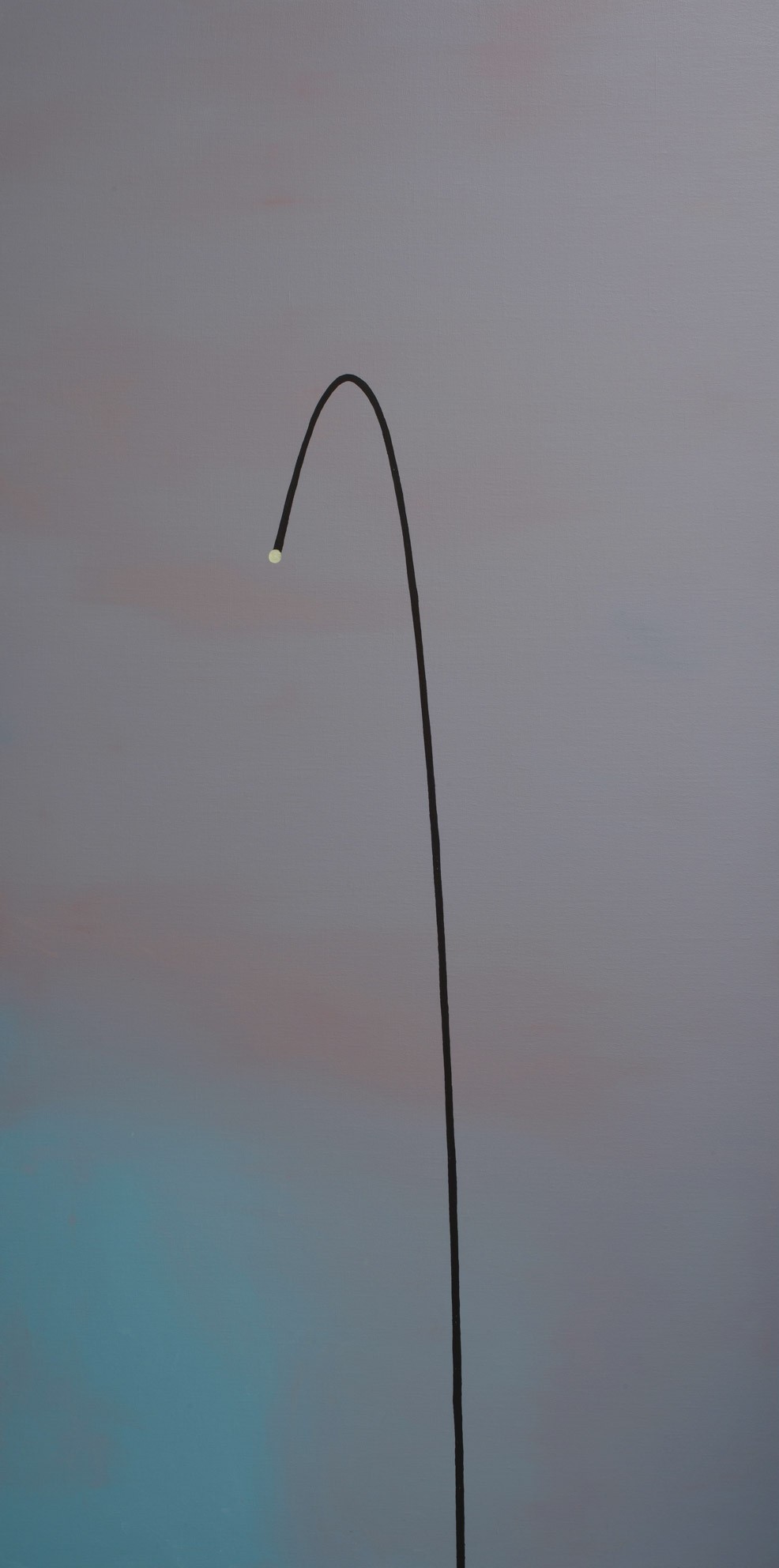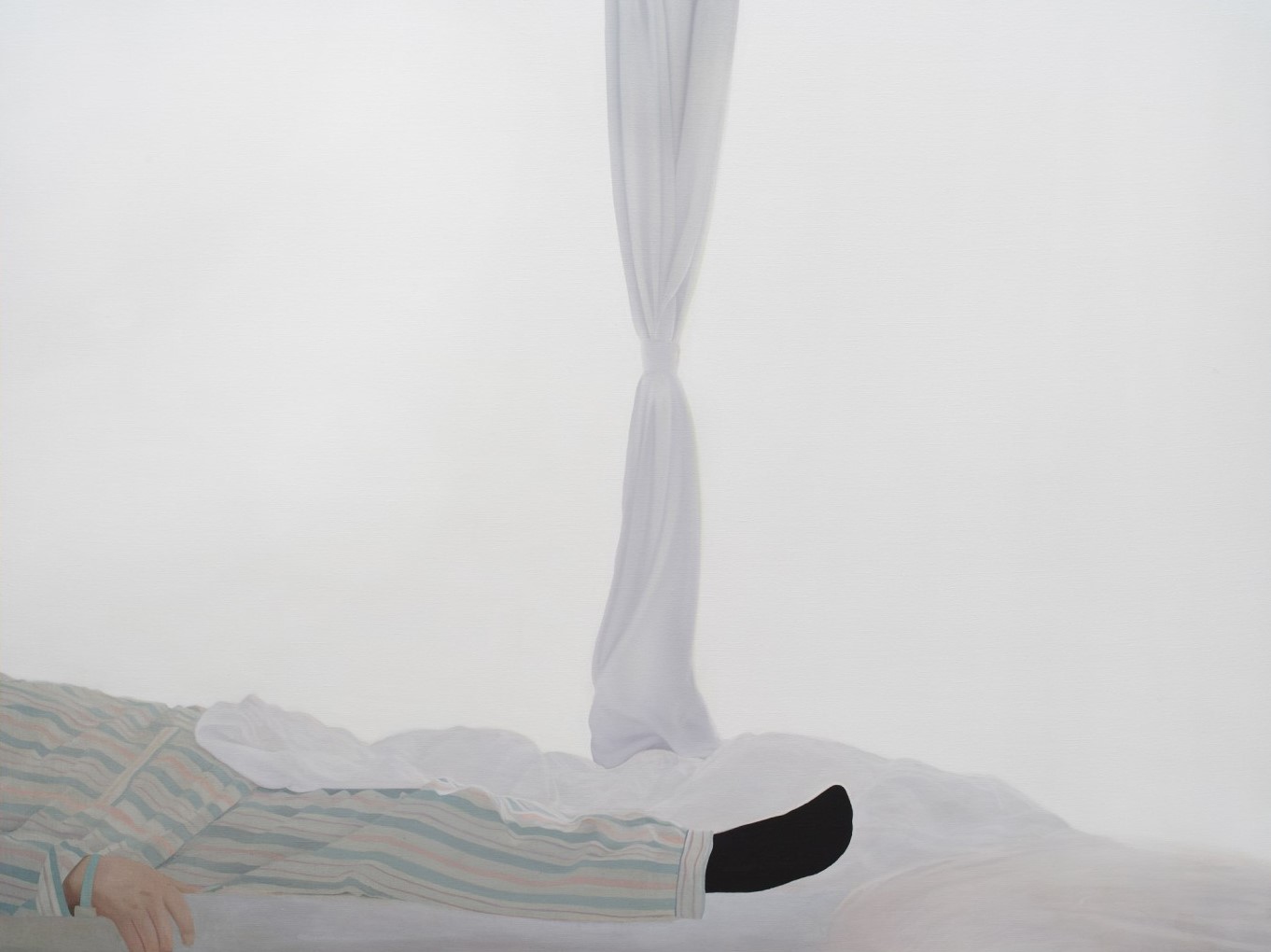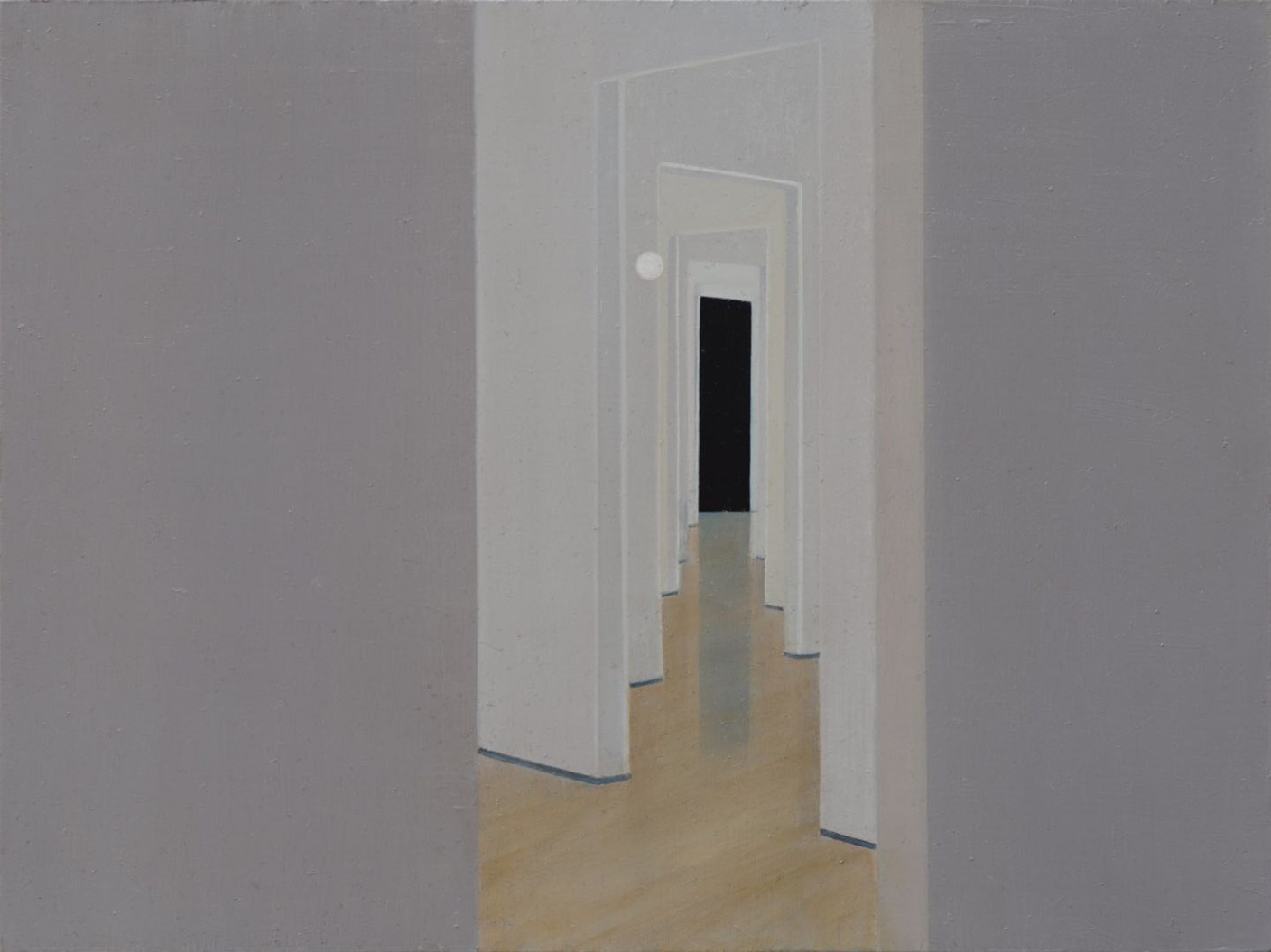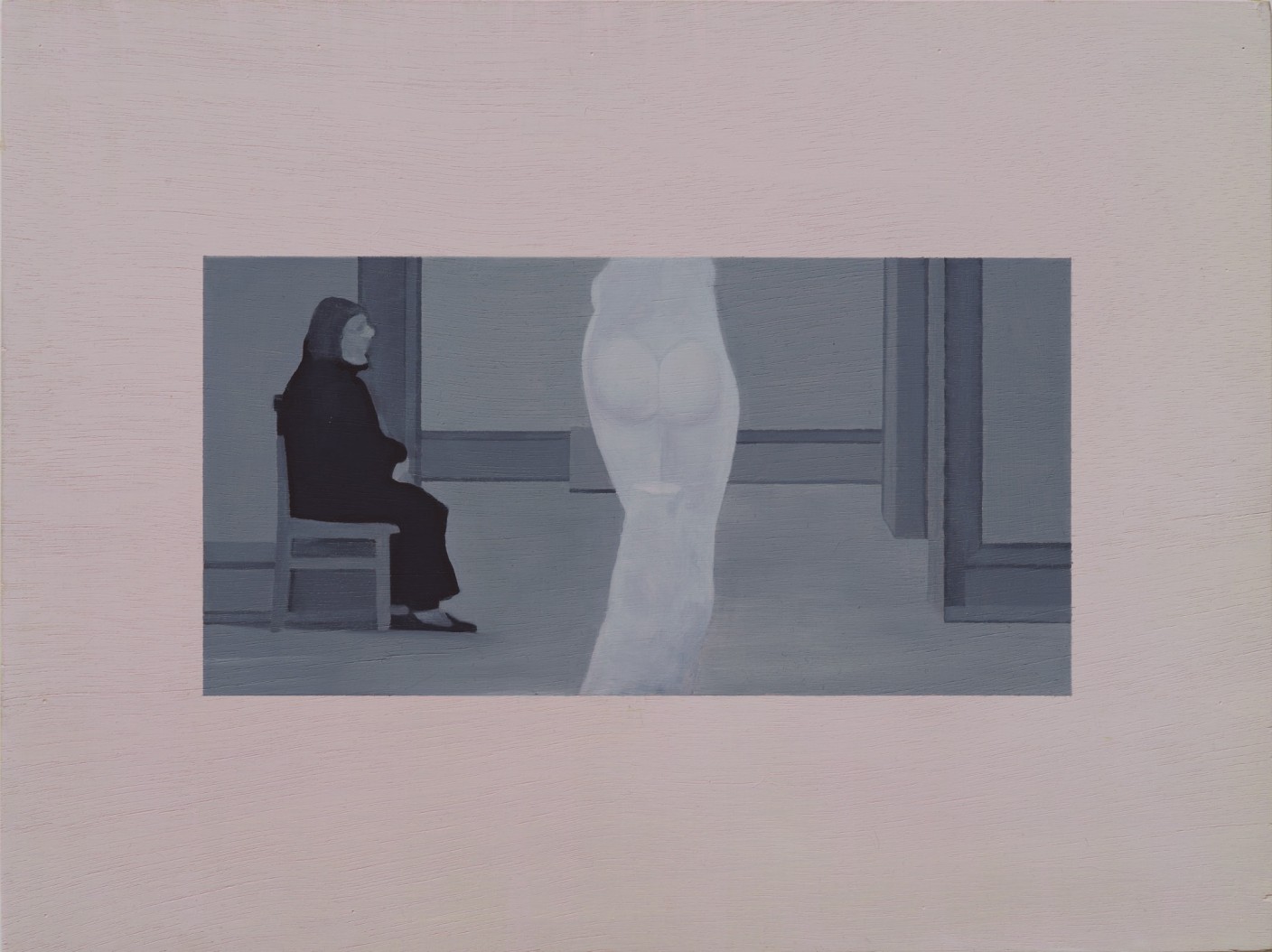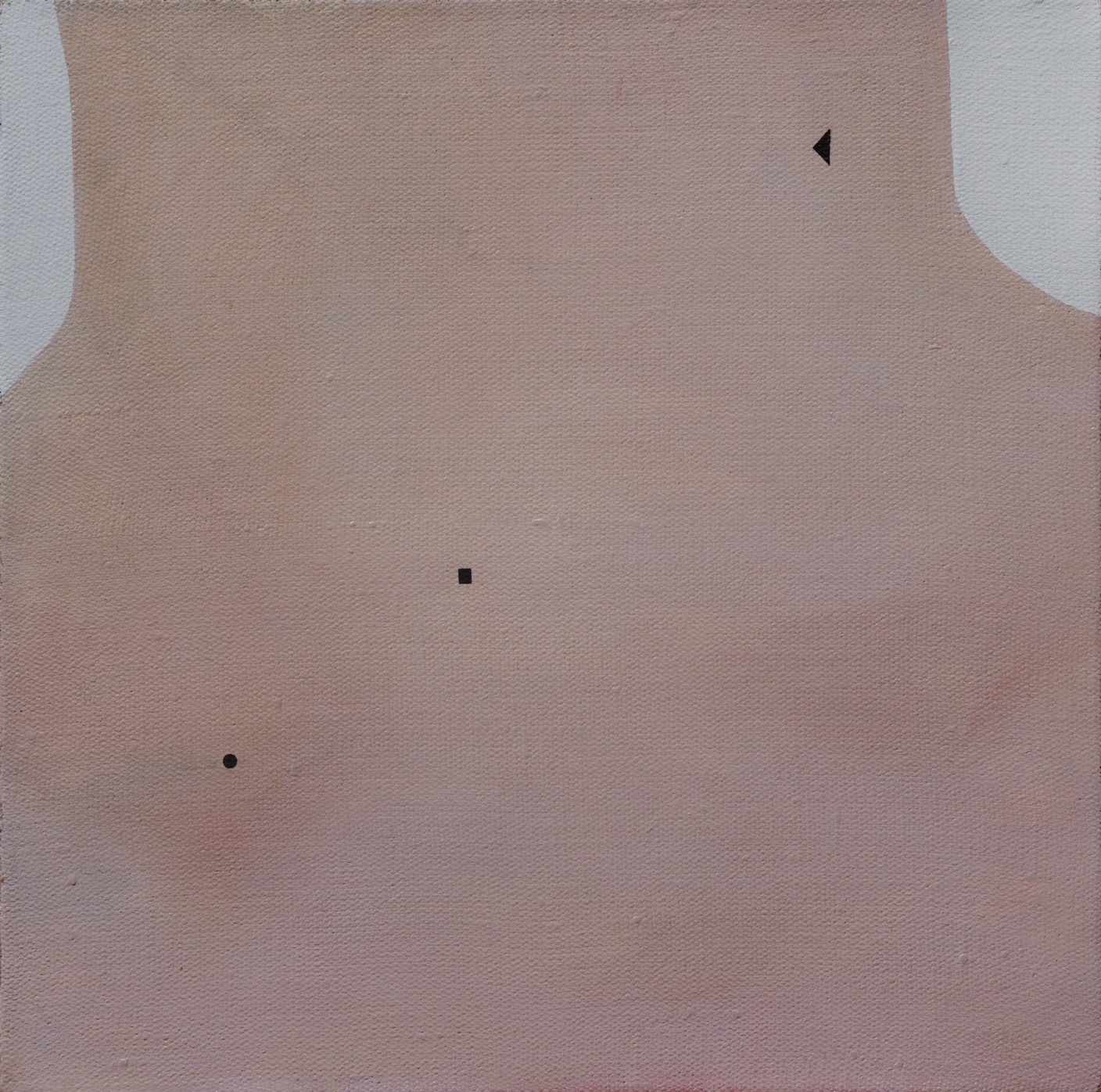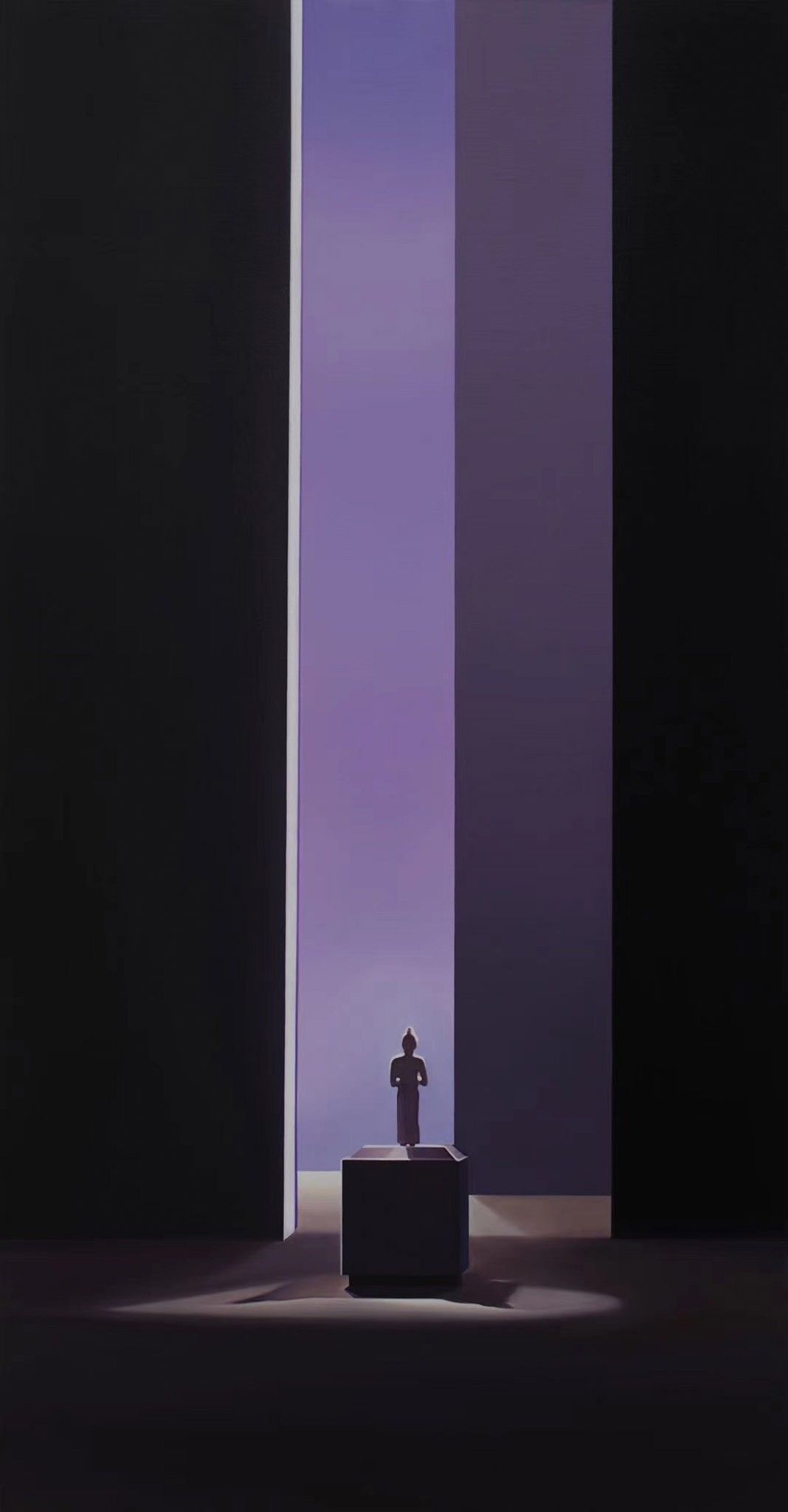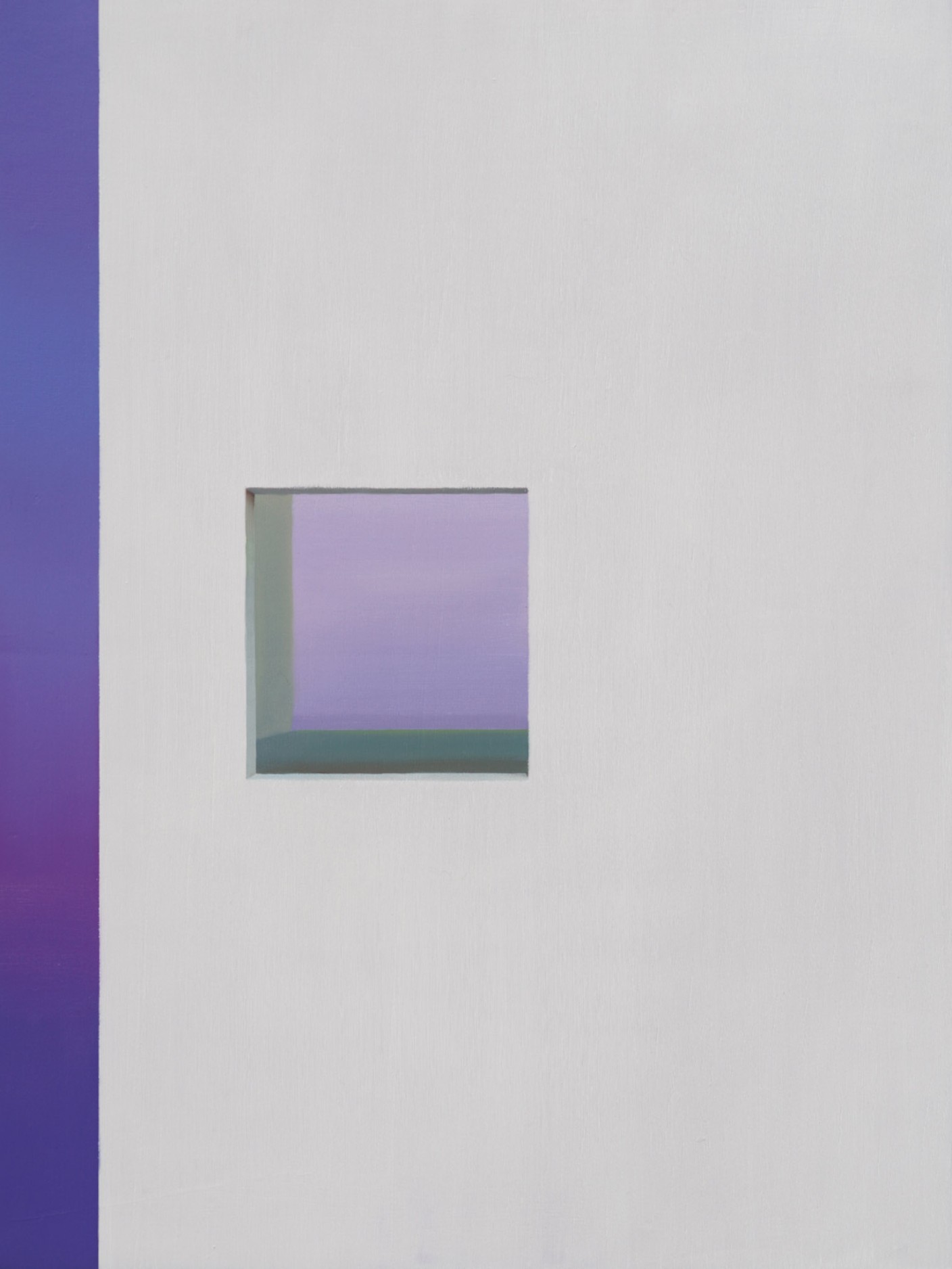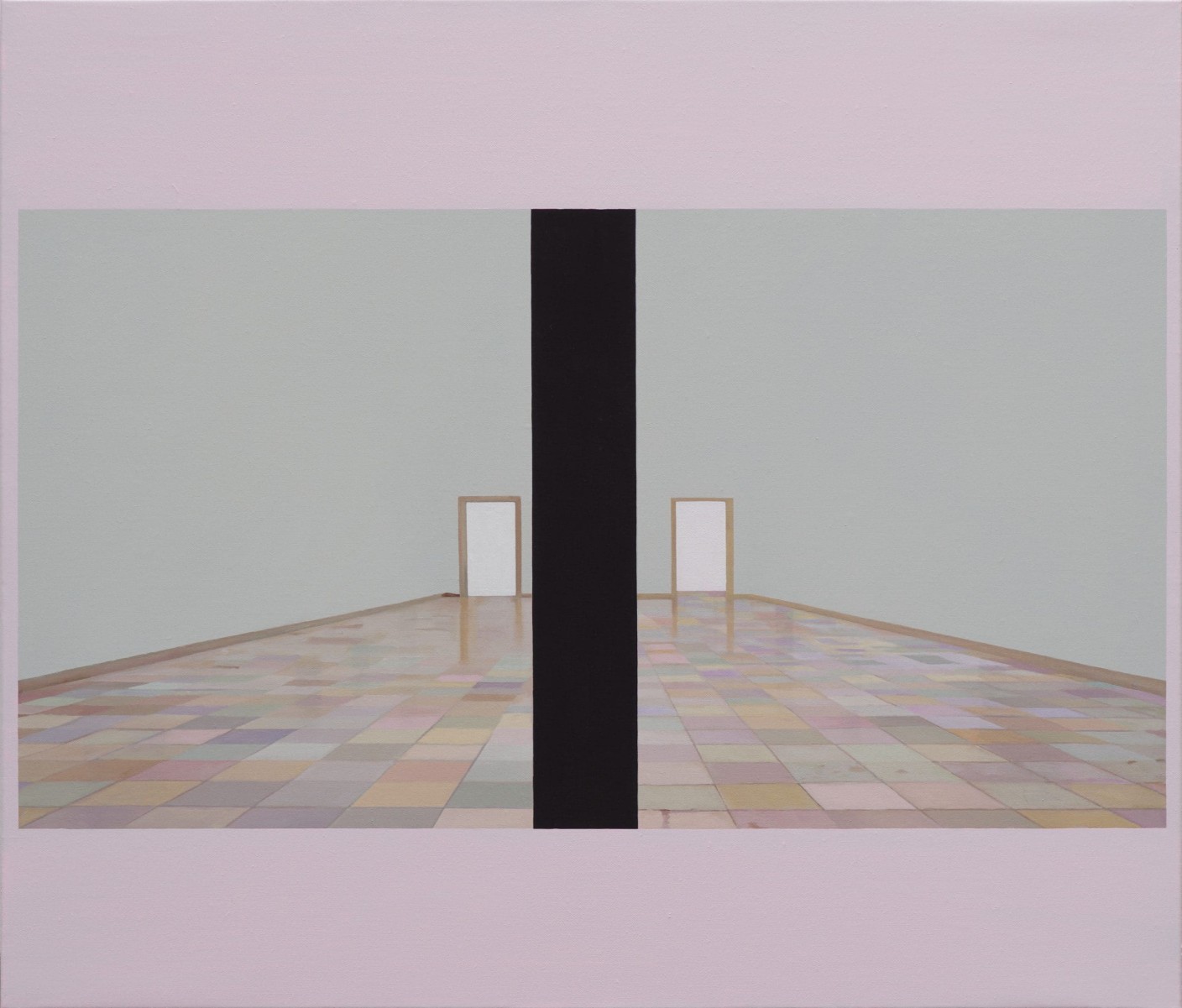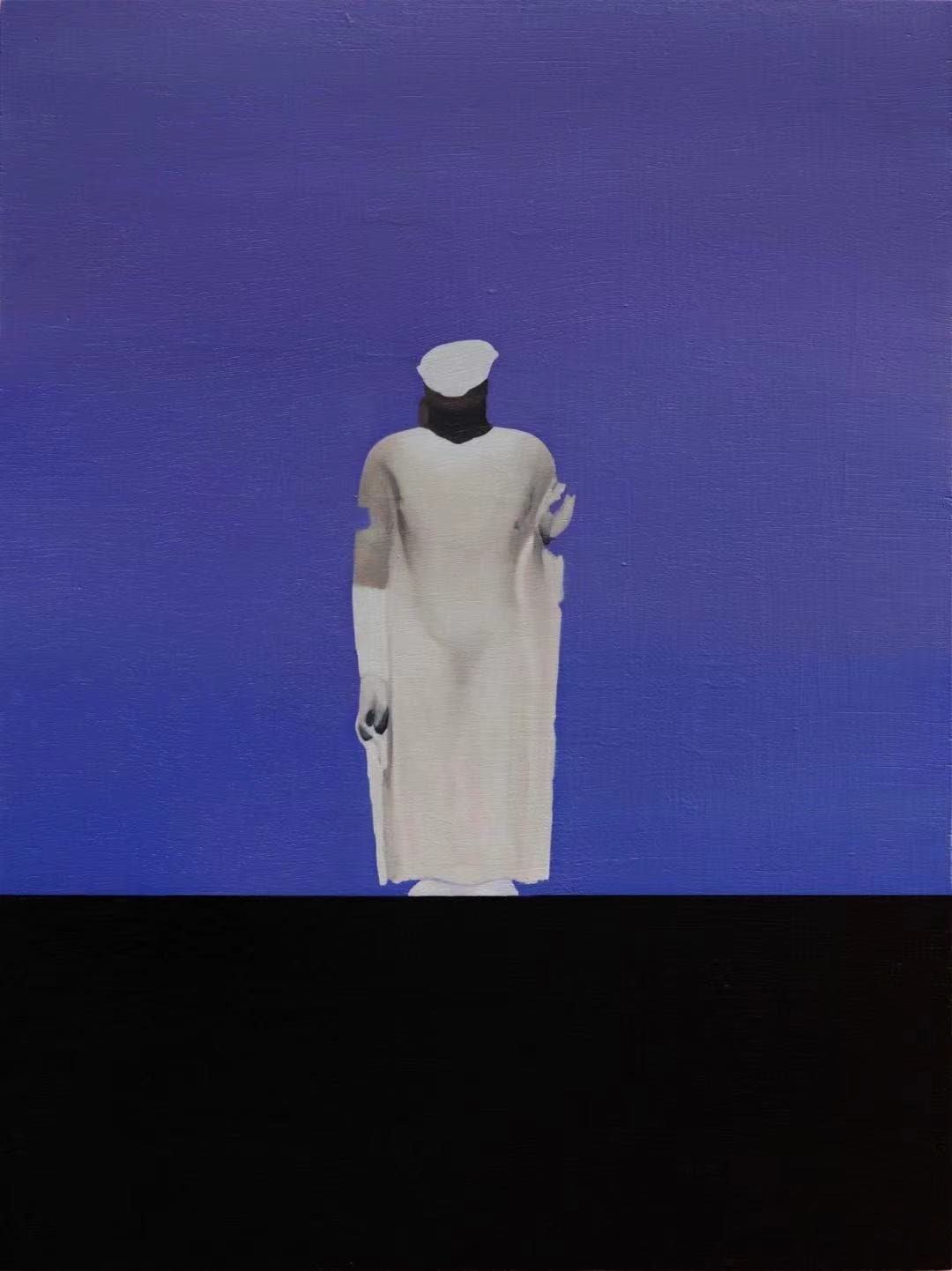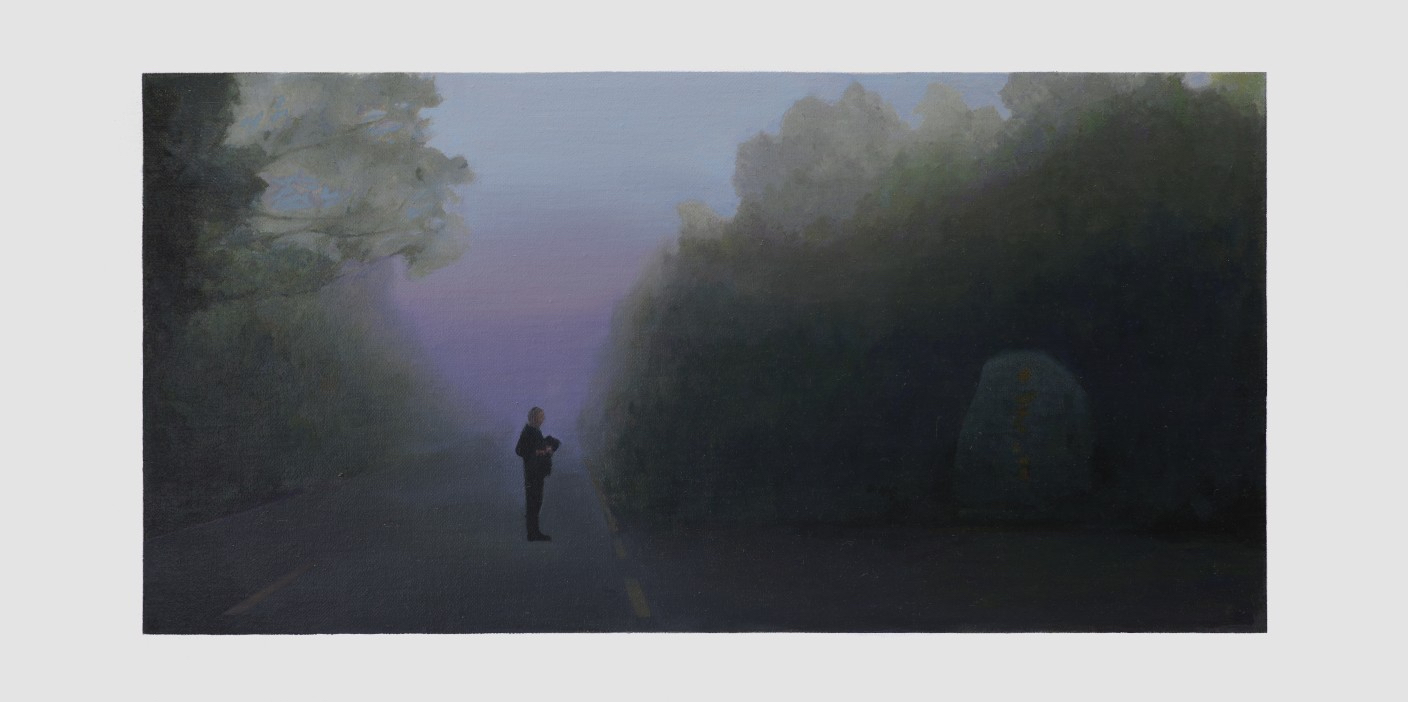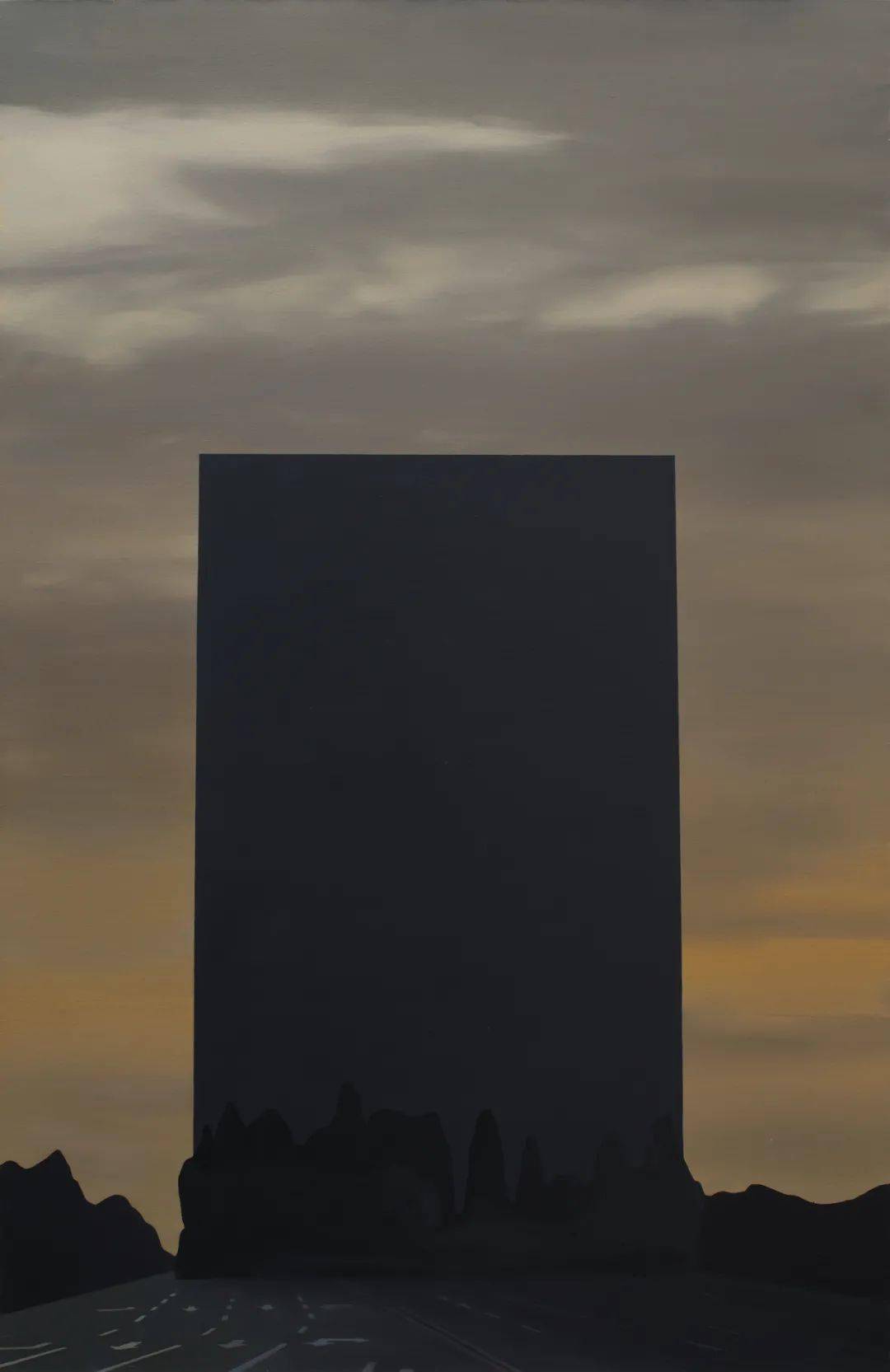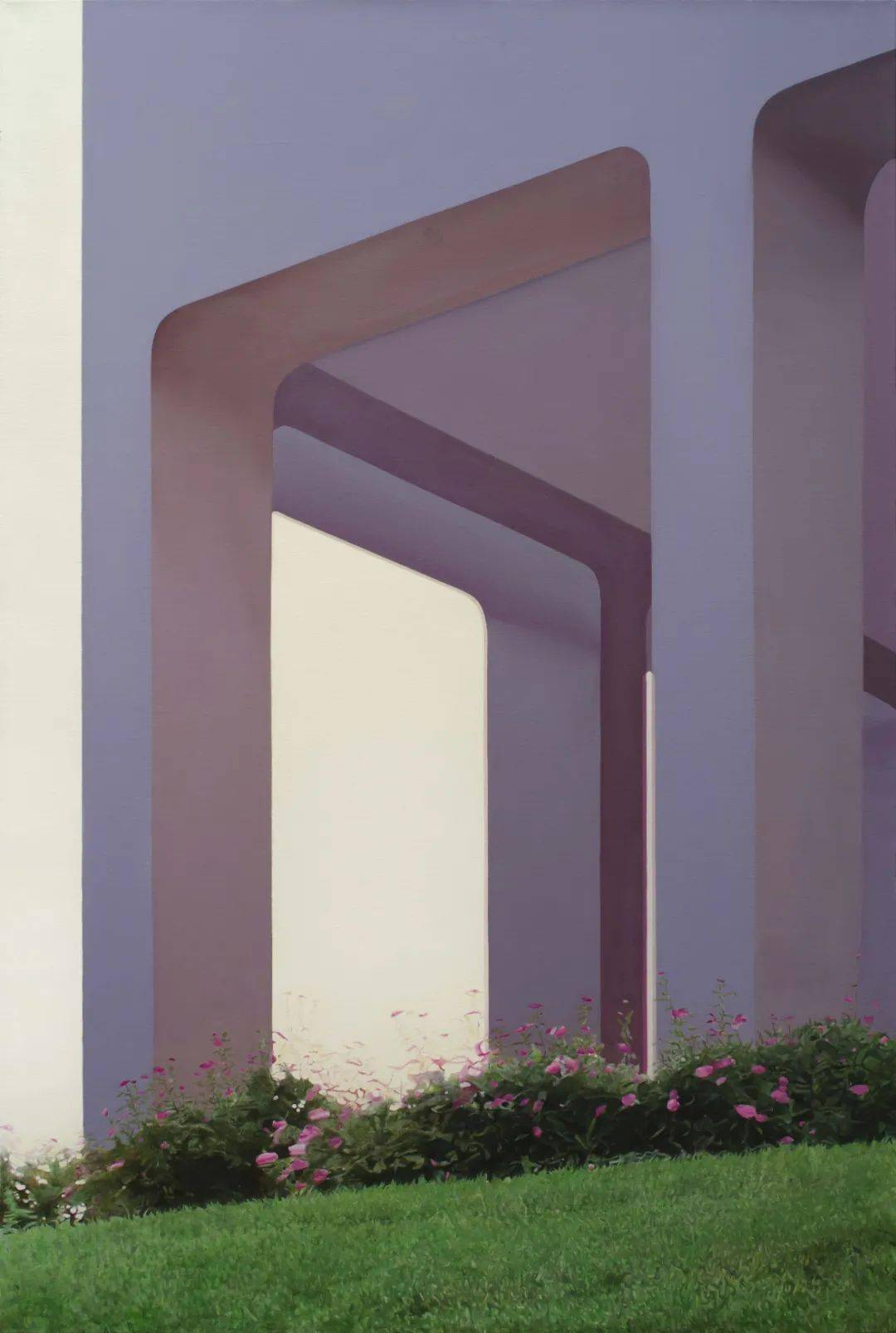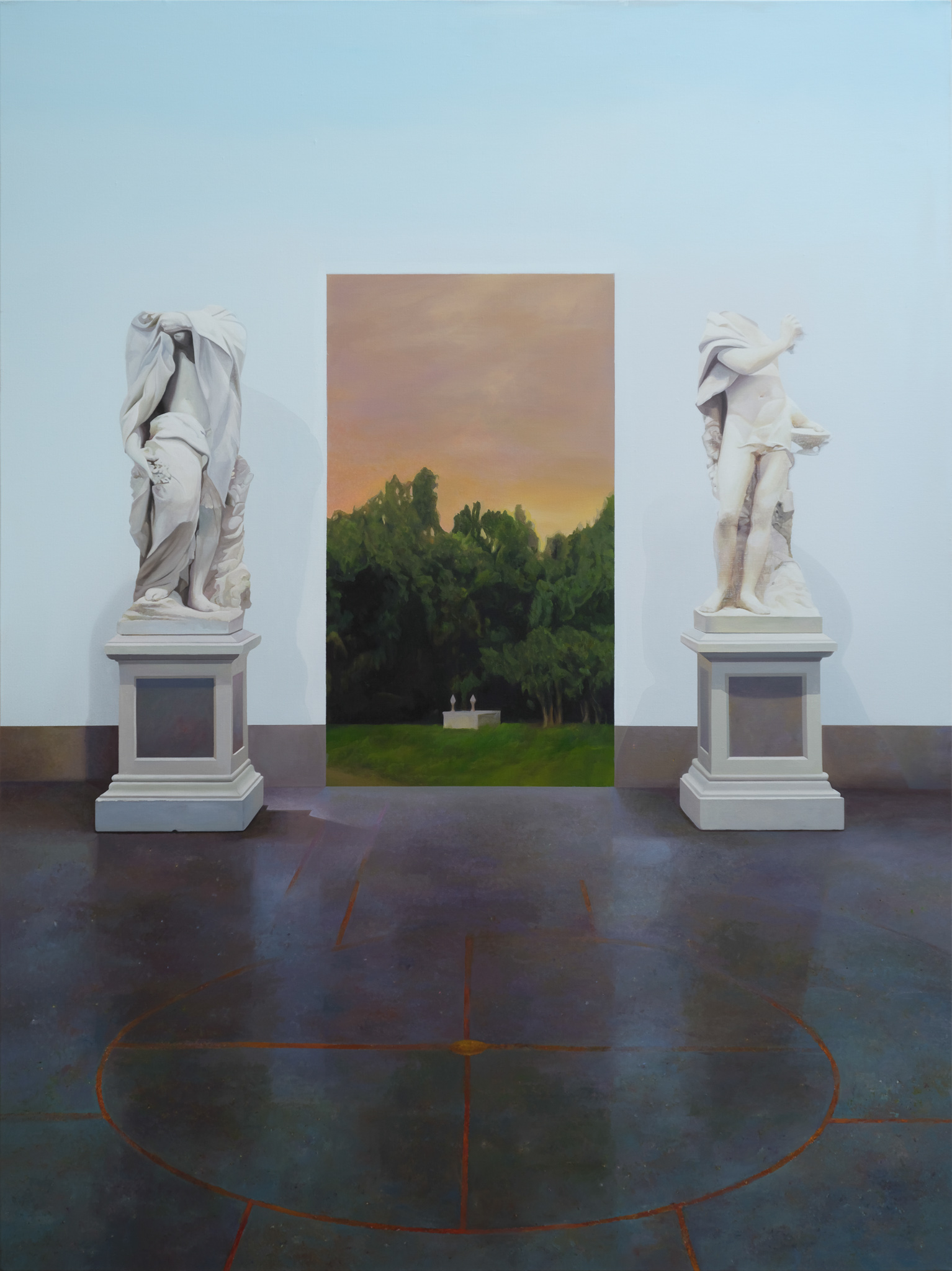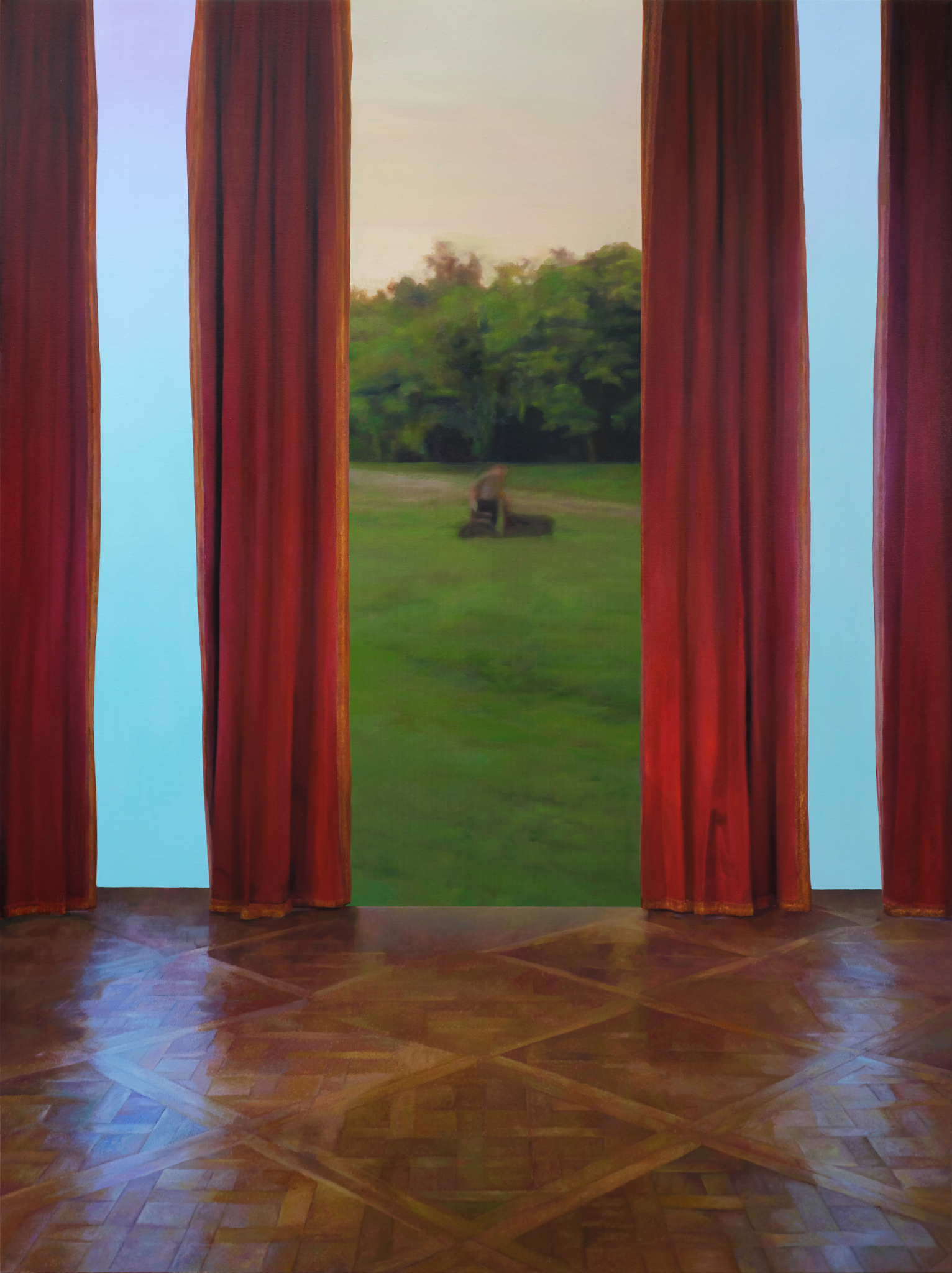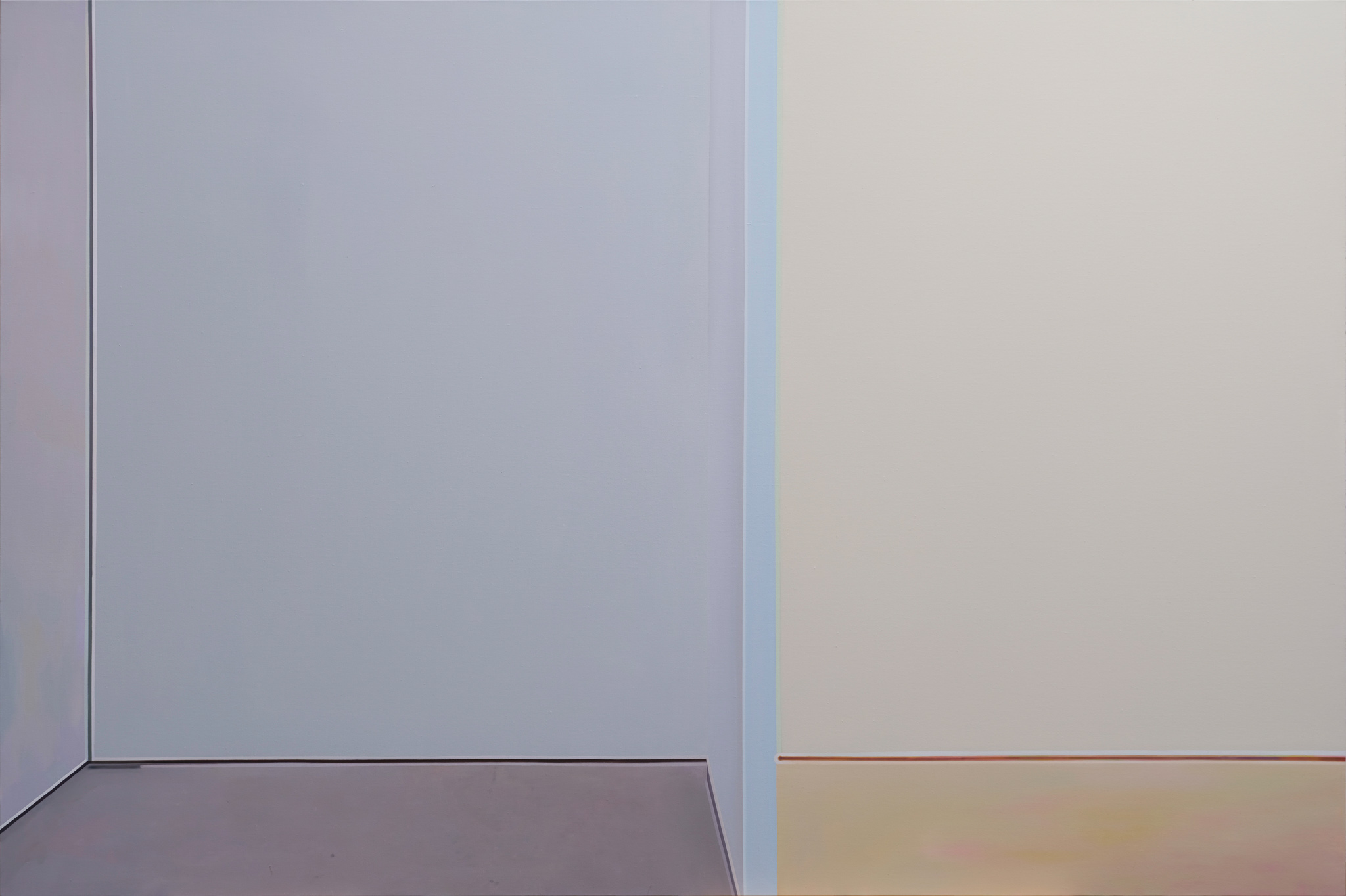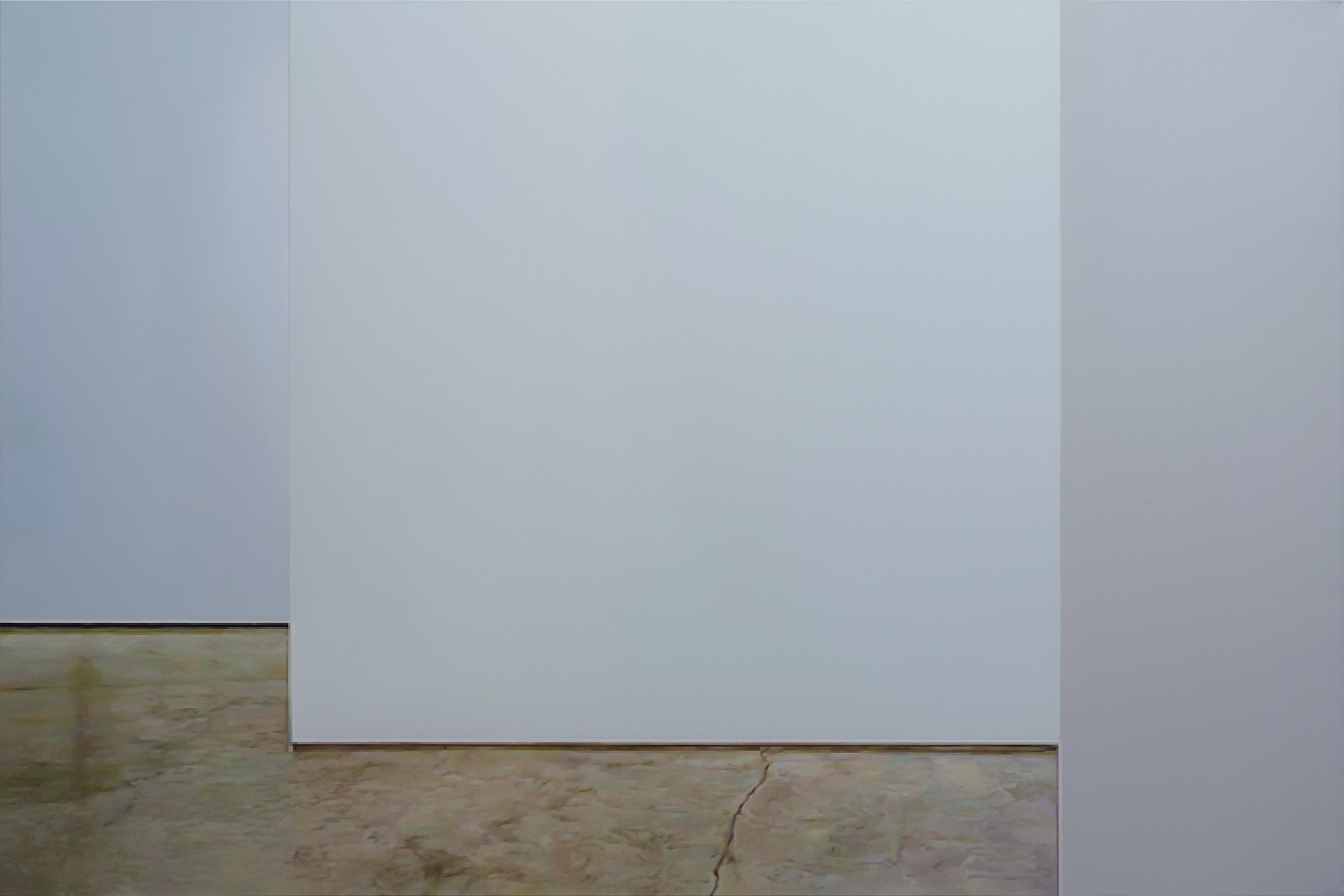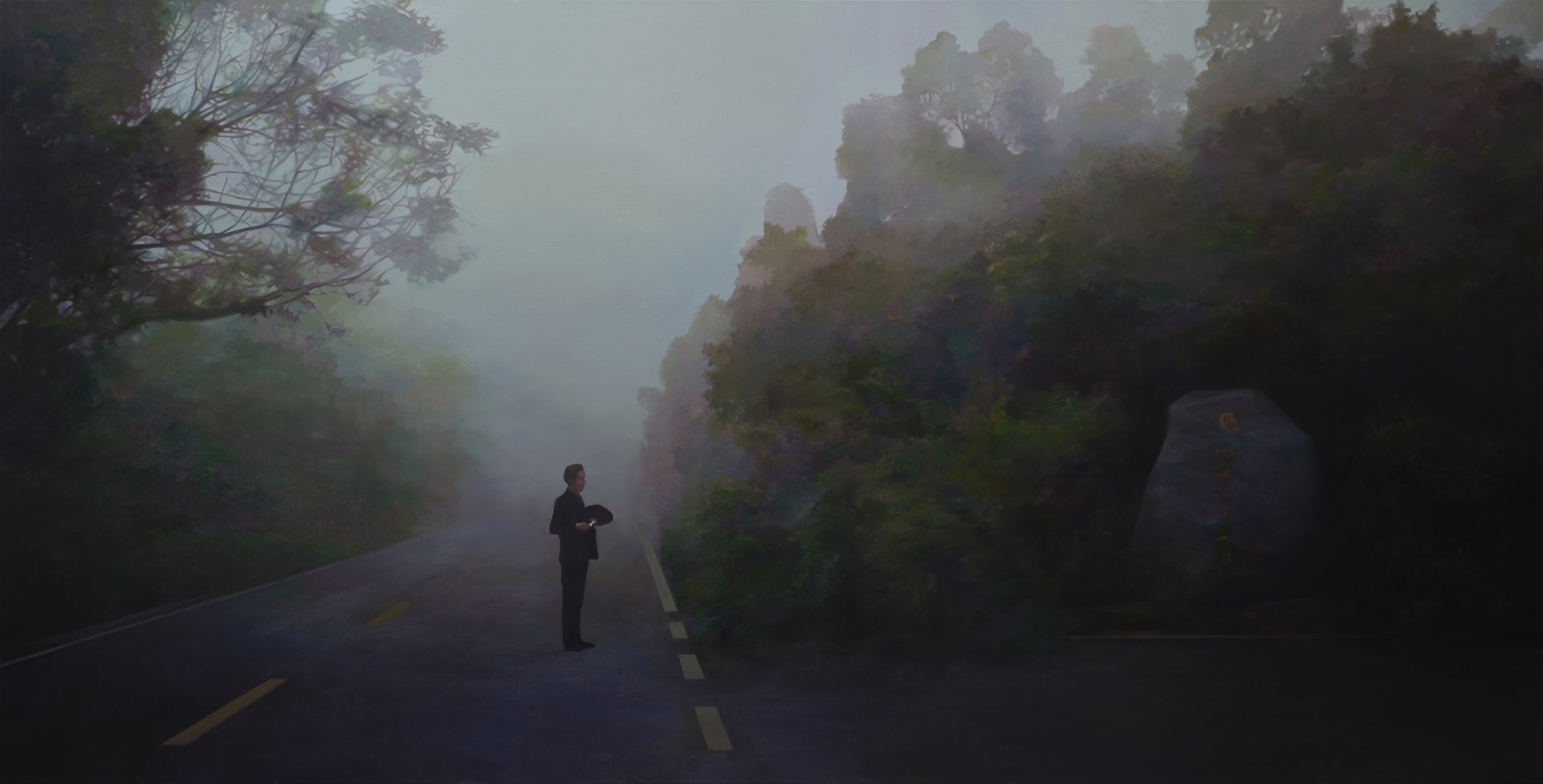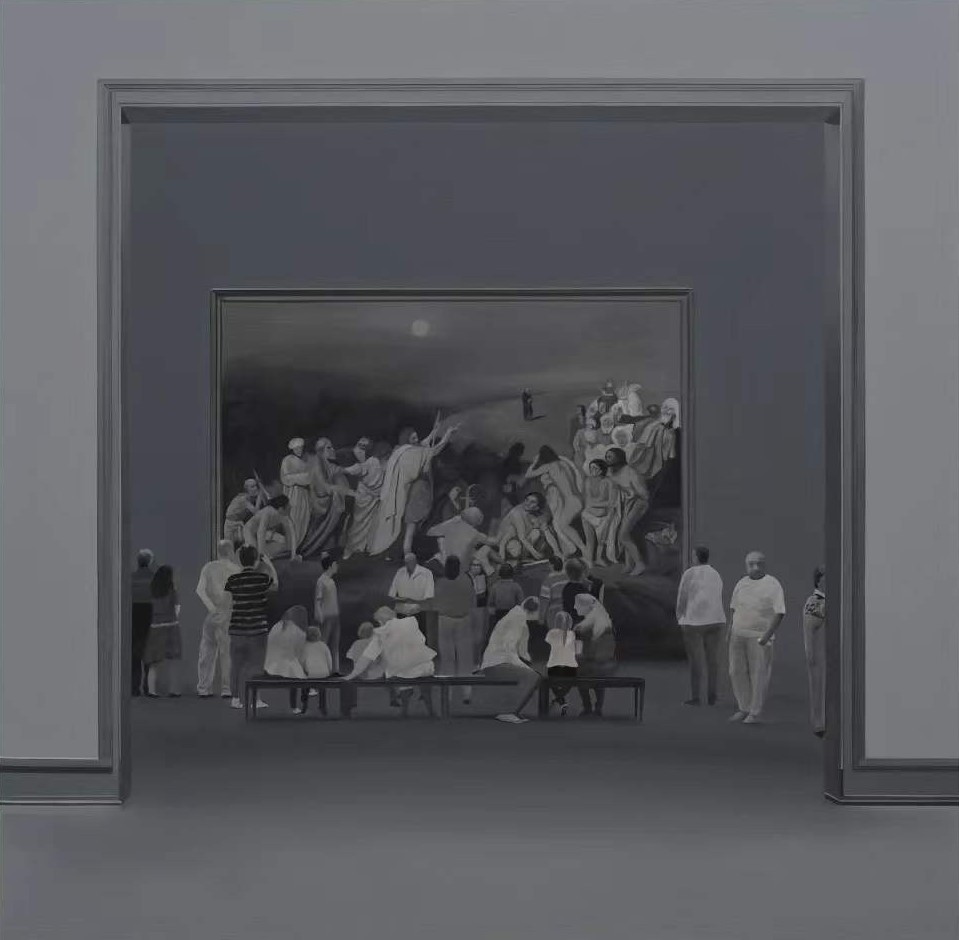 X