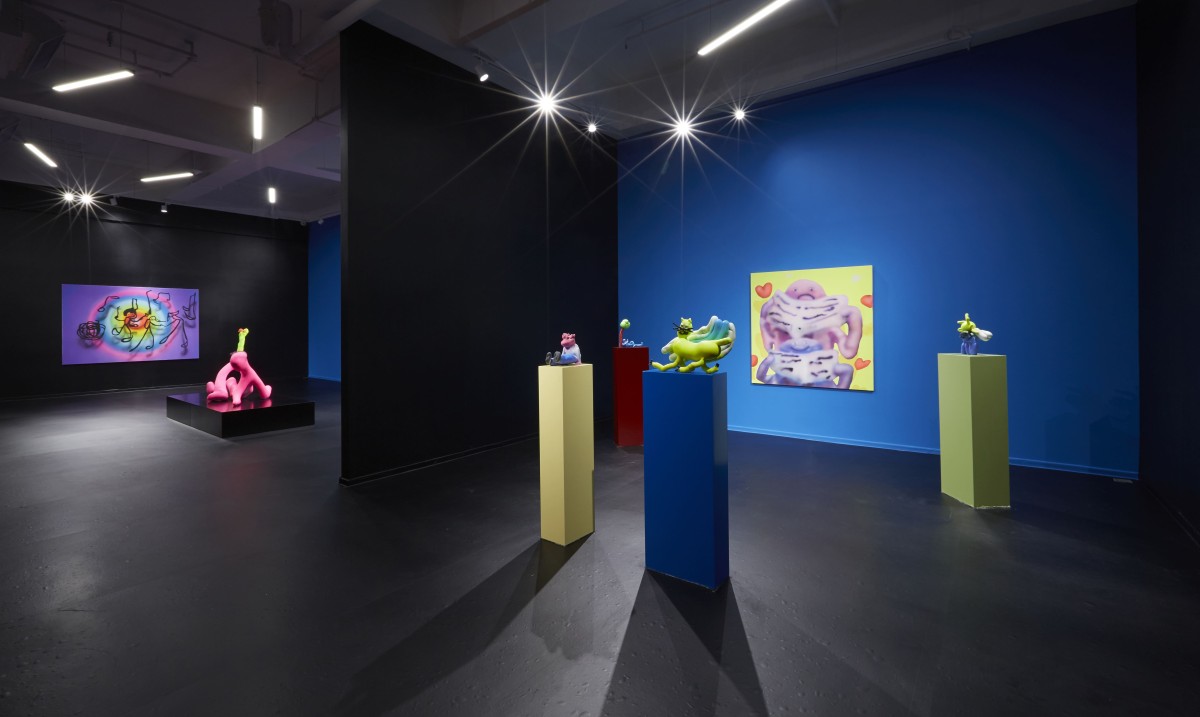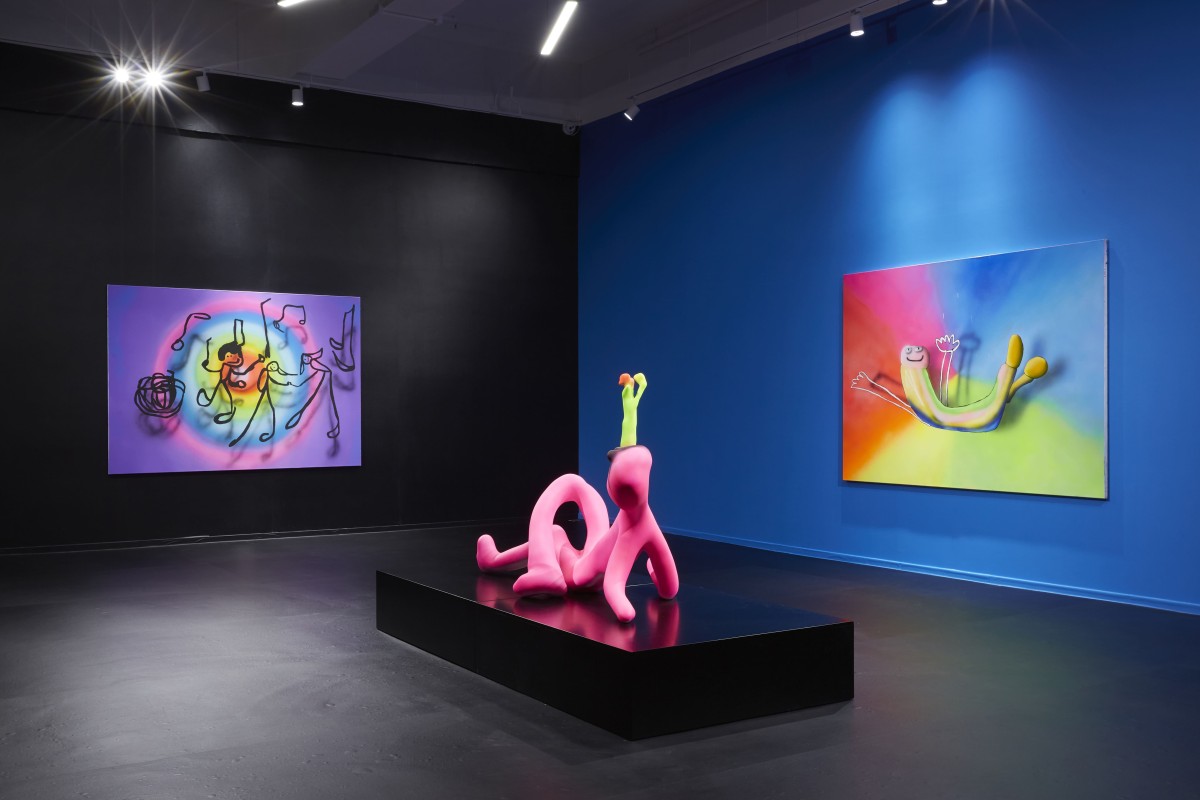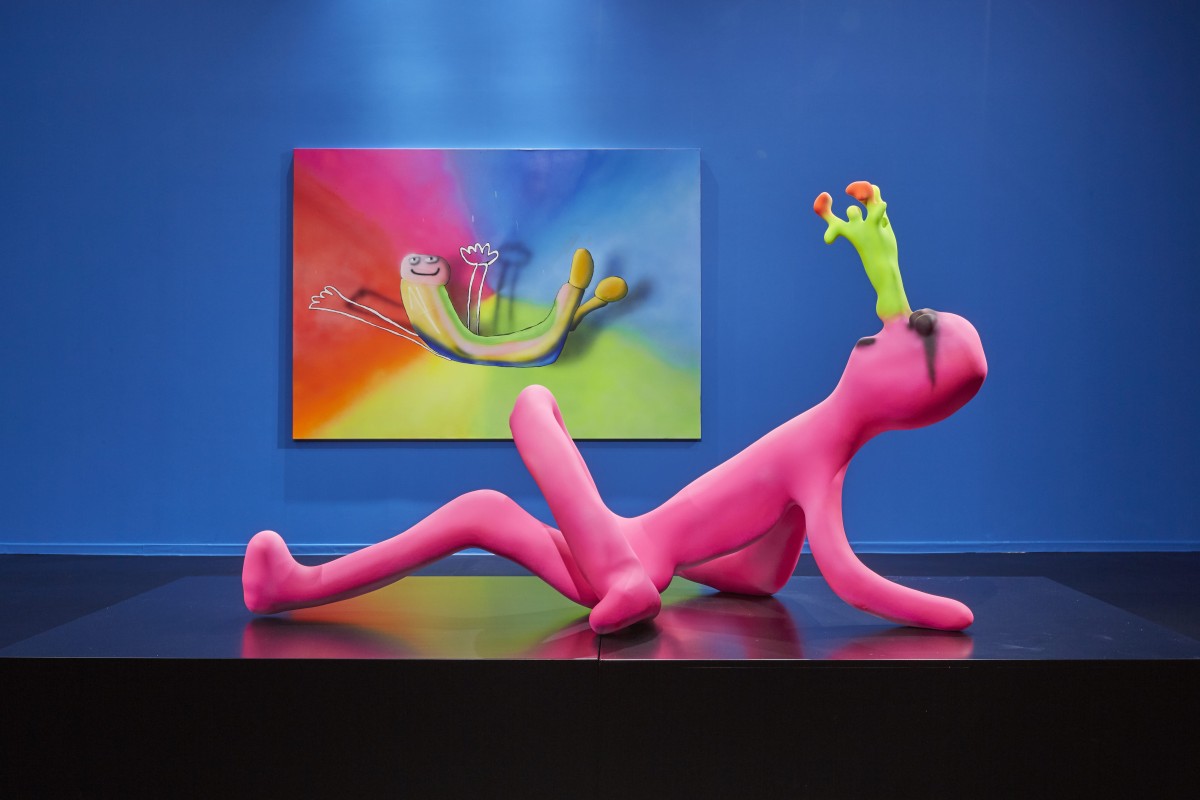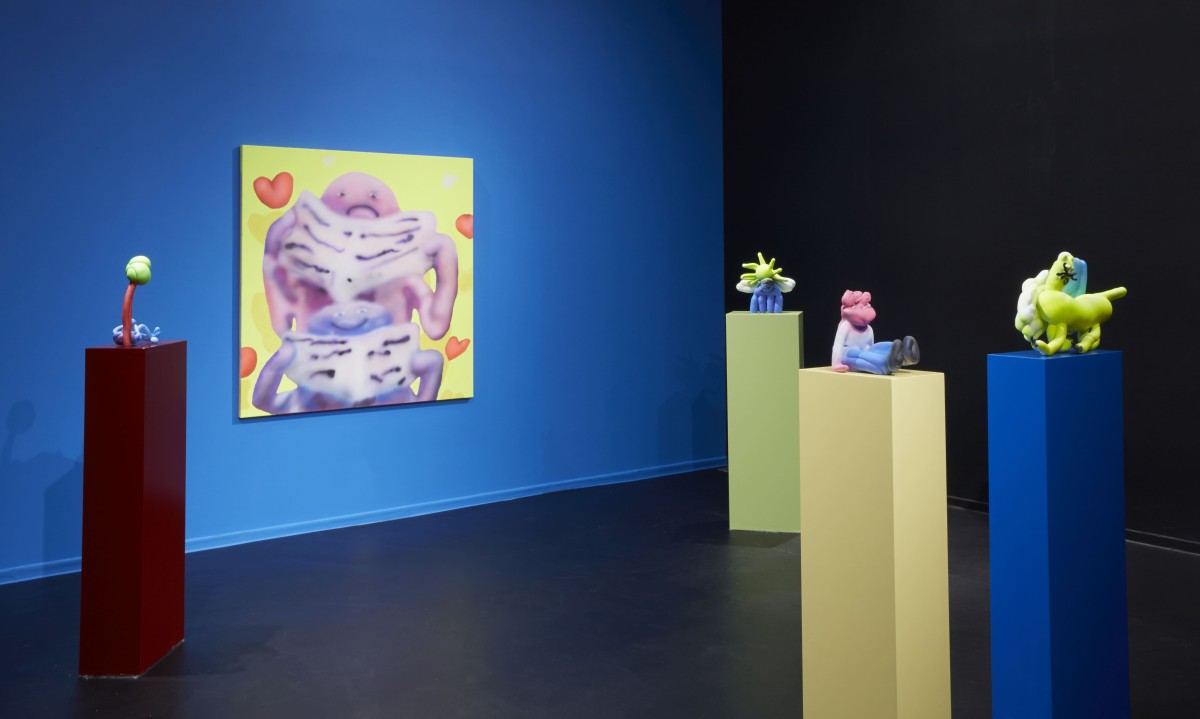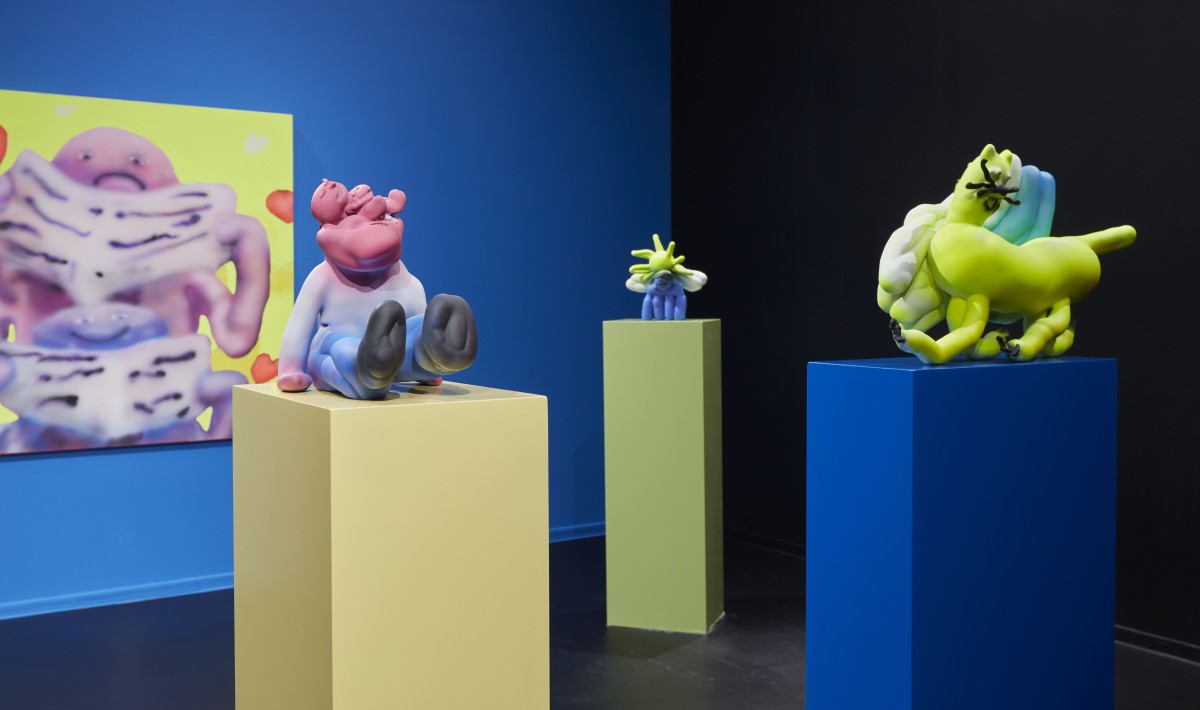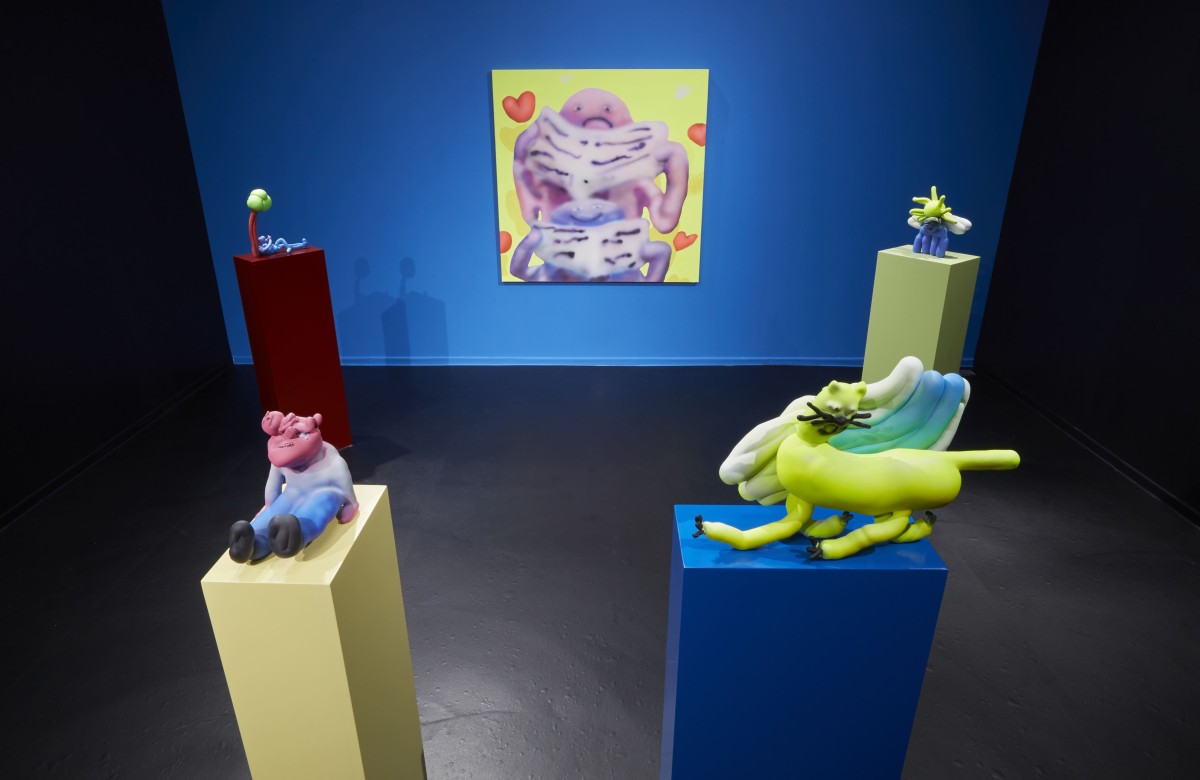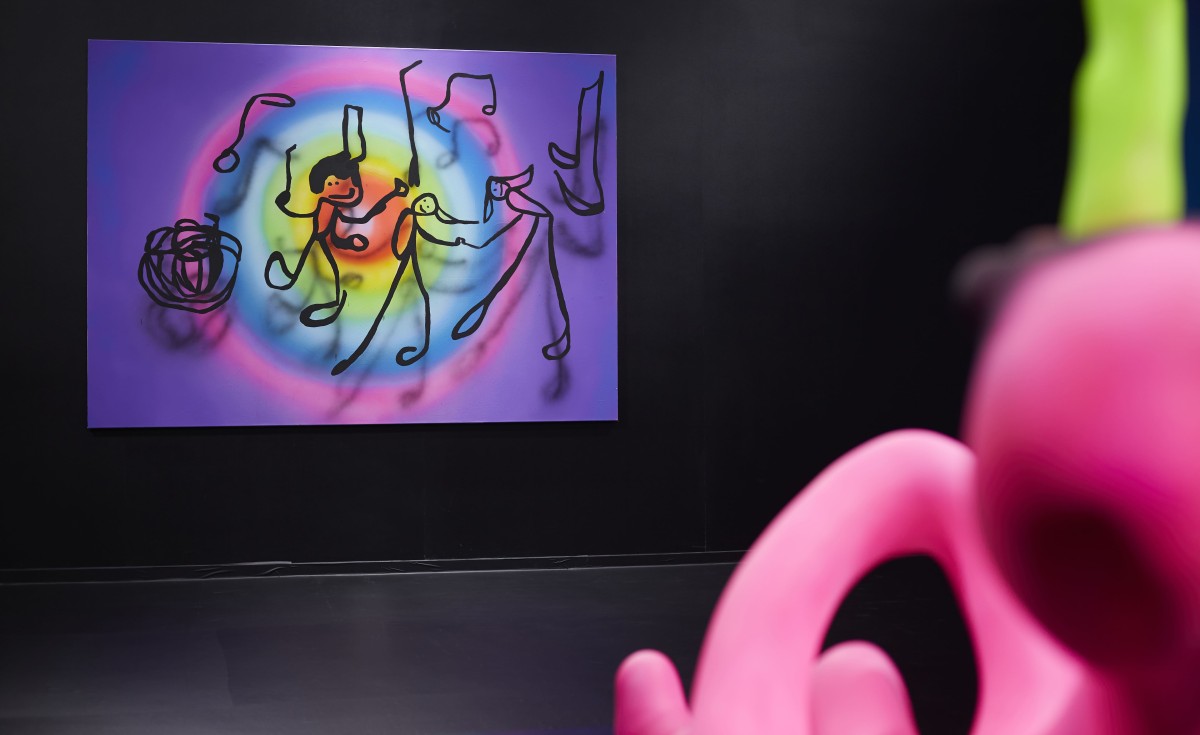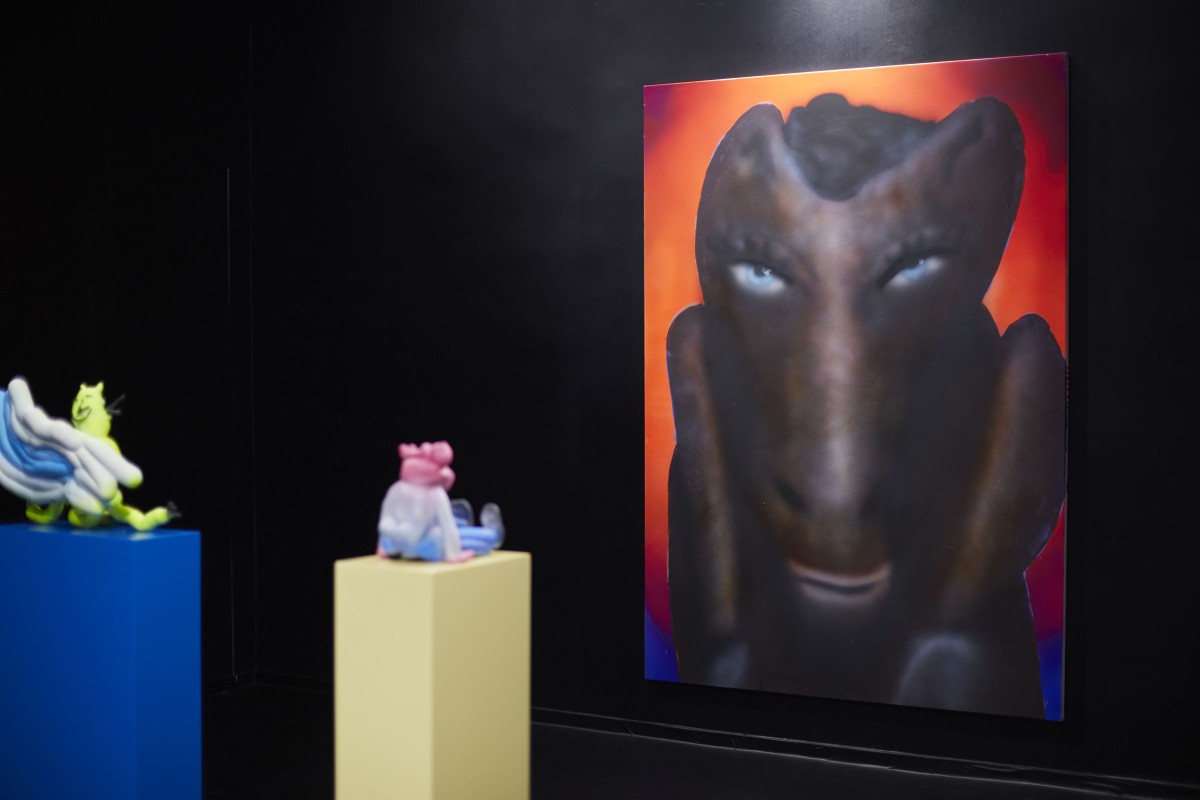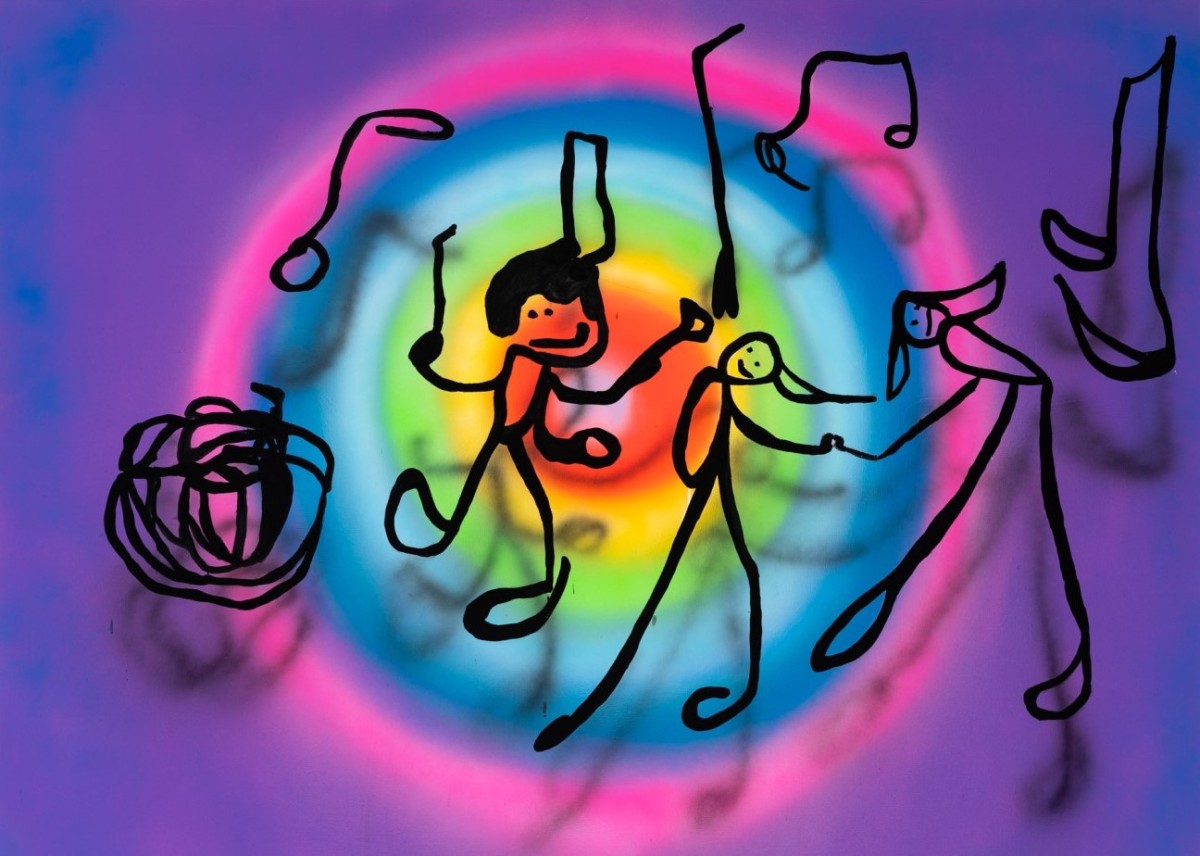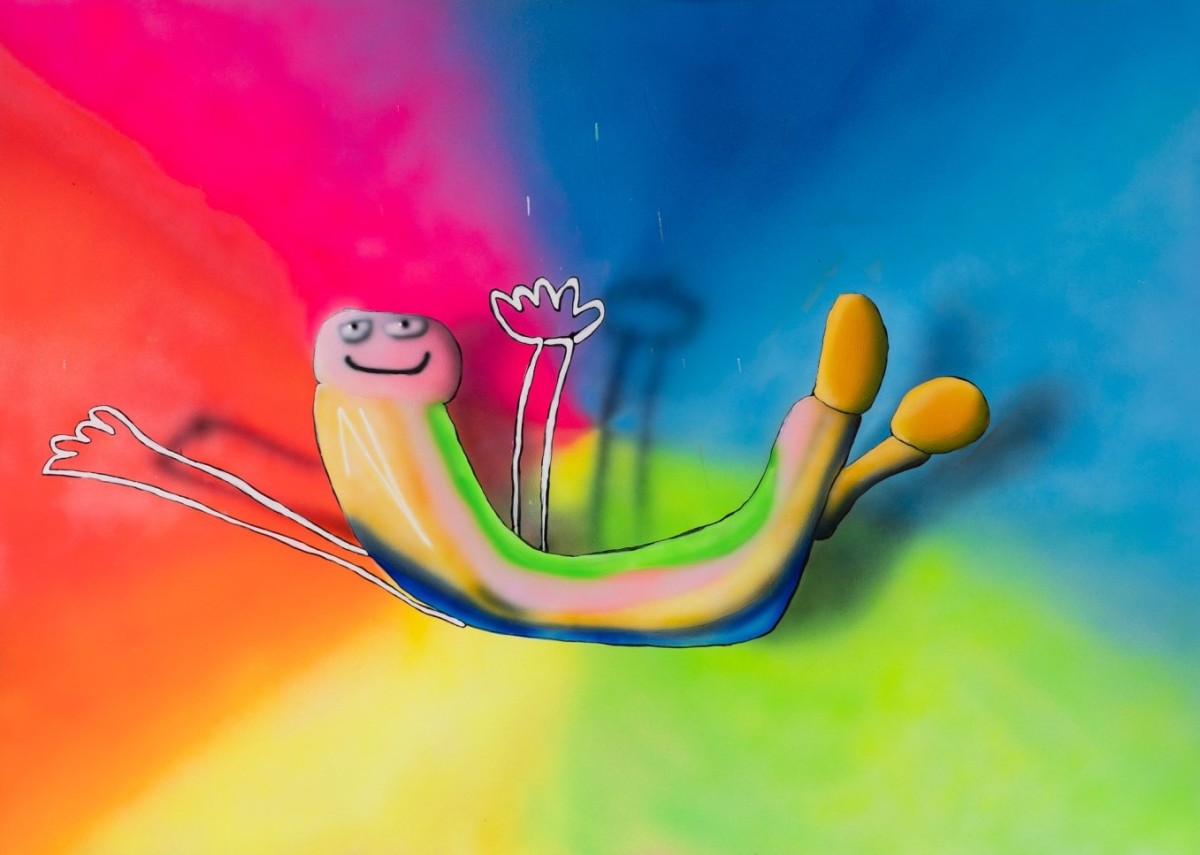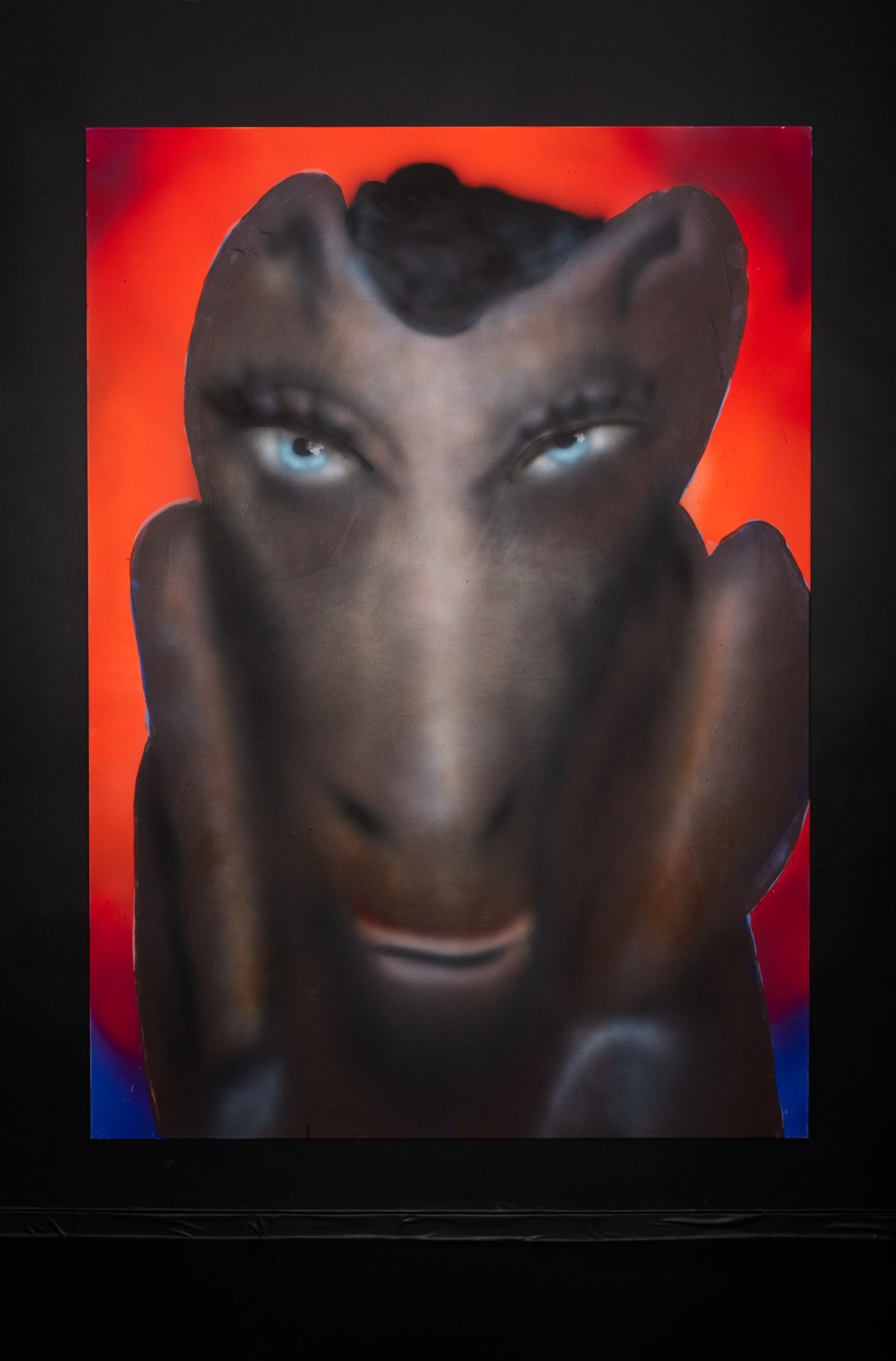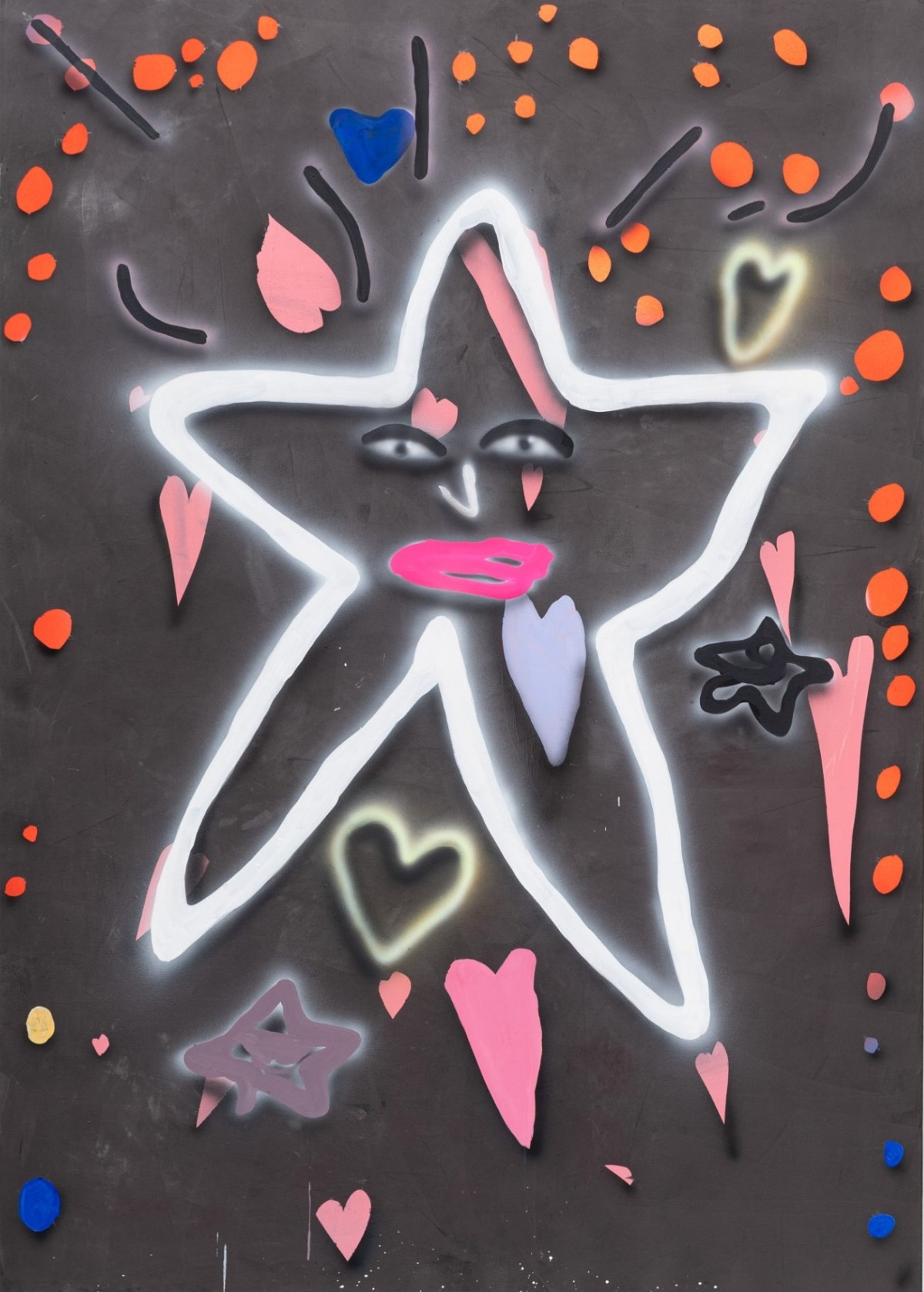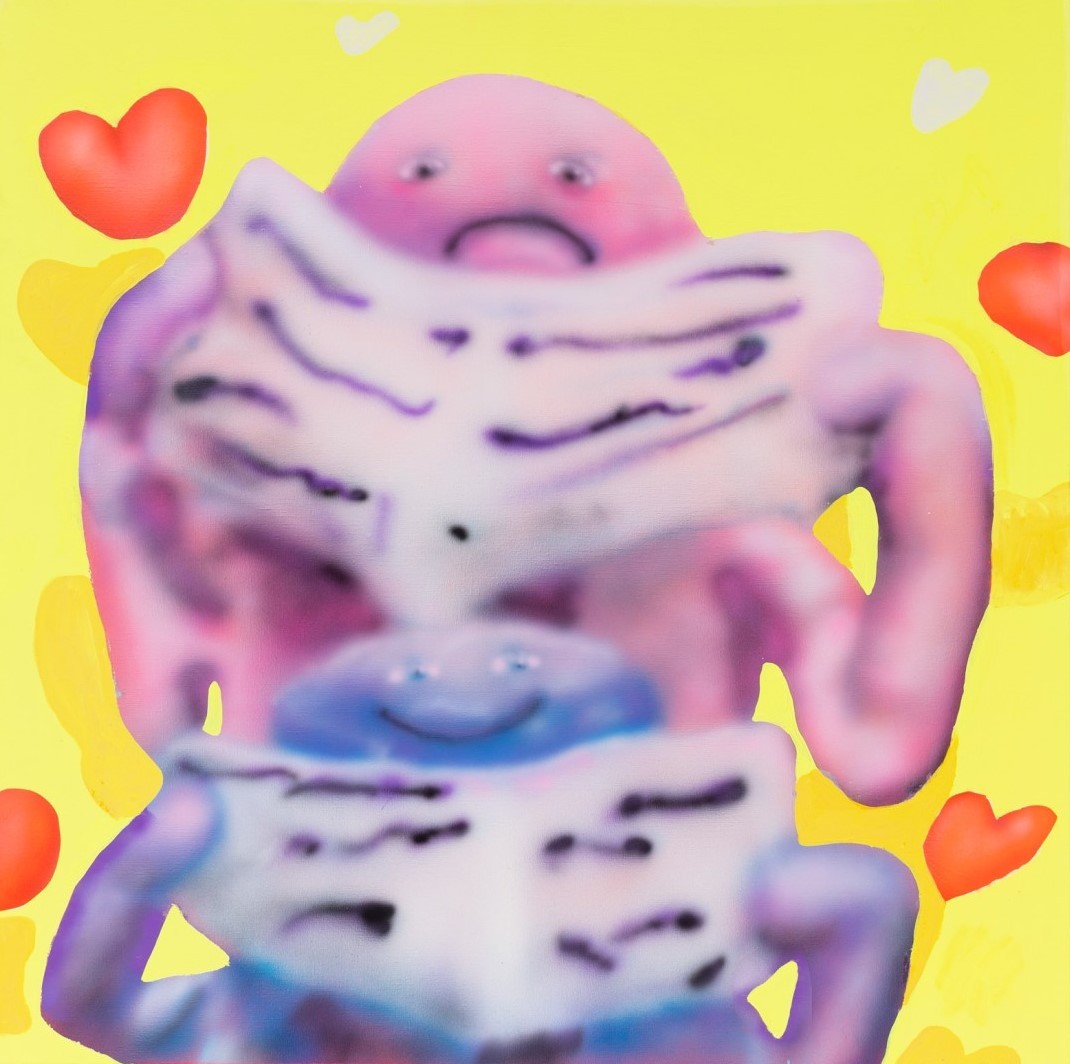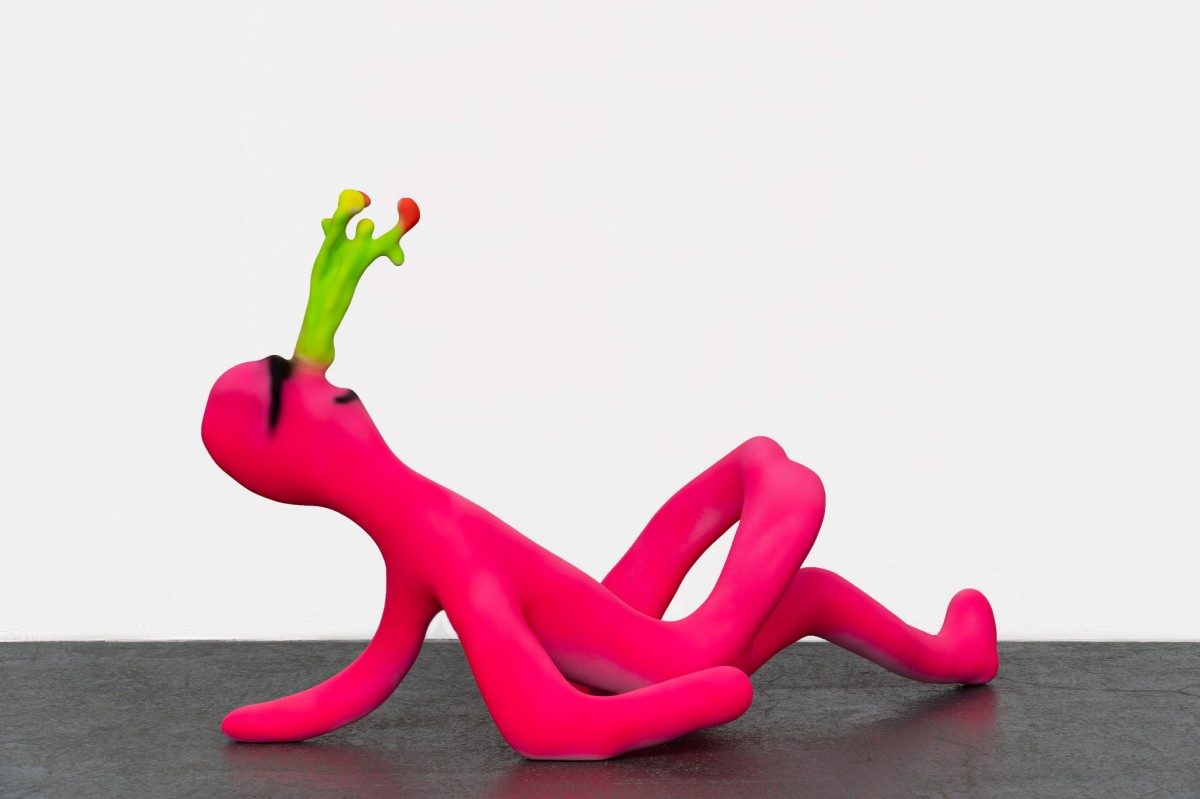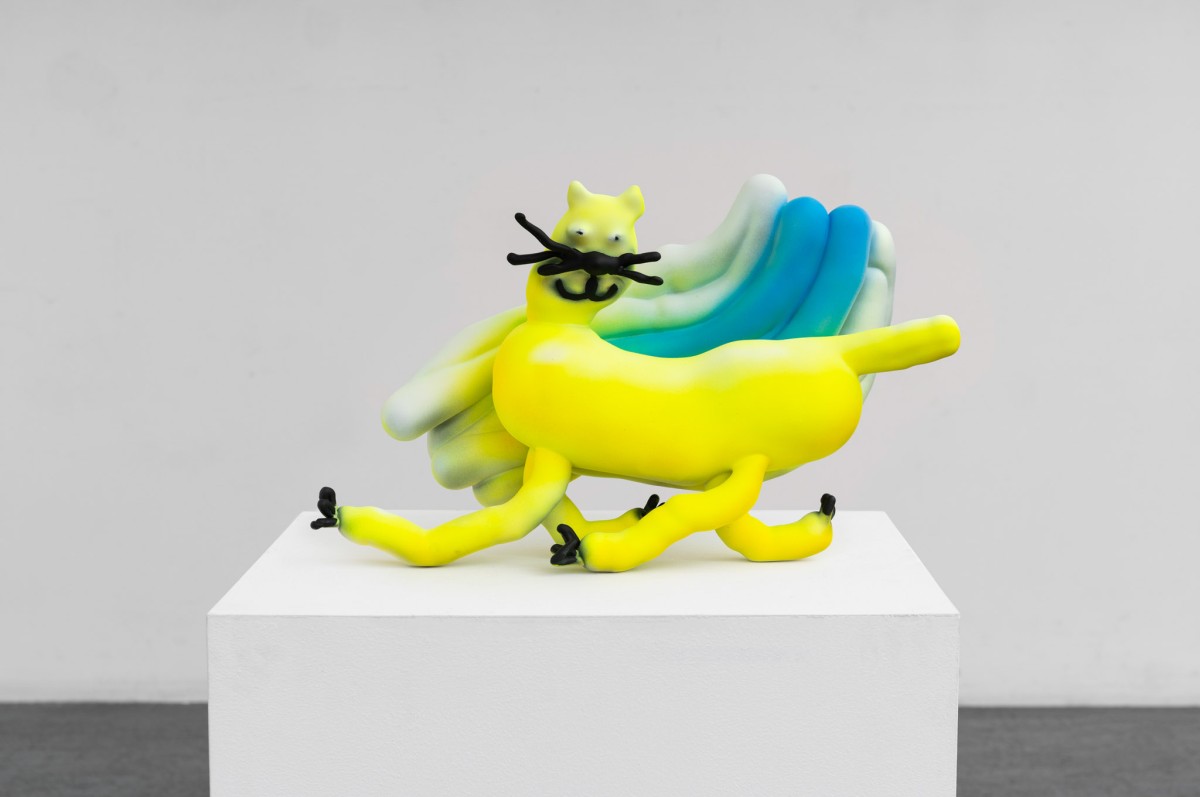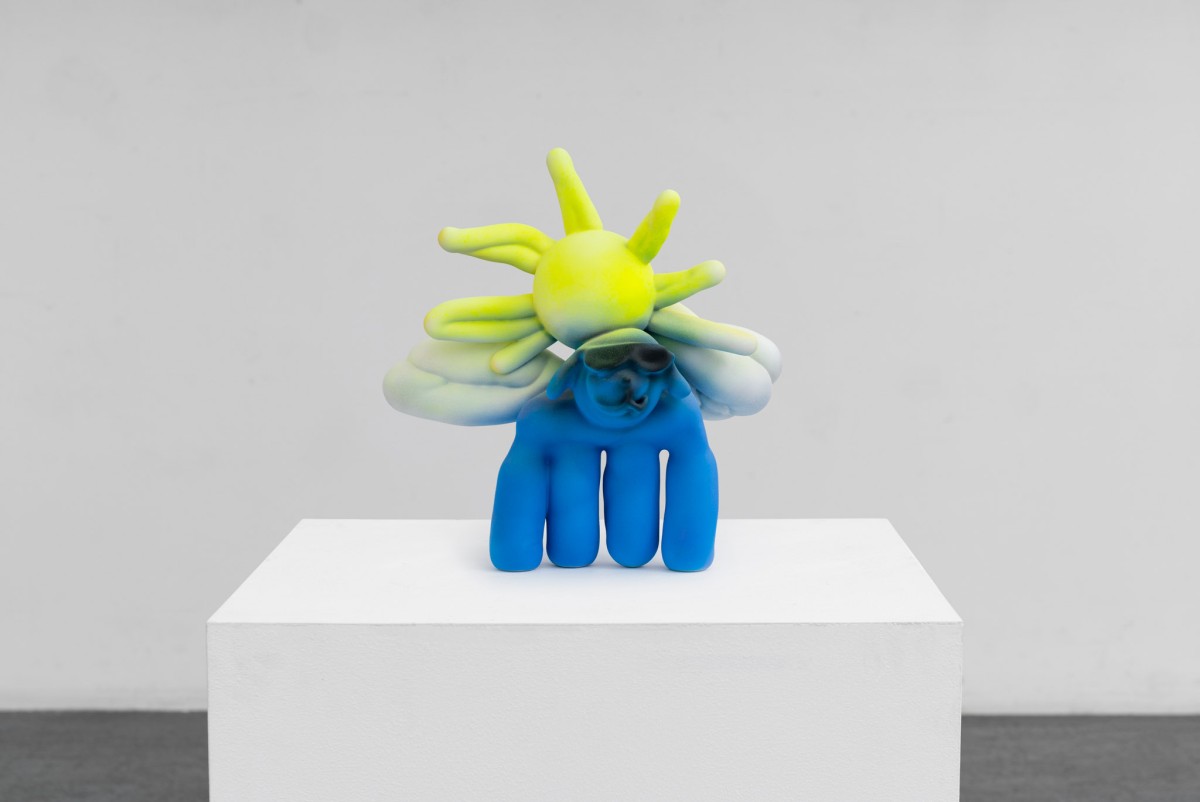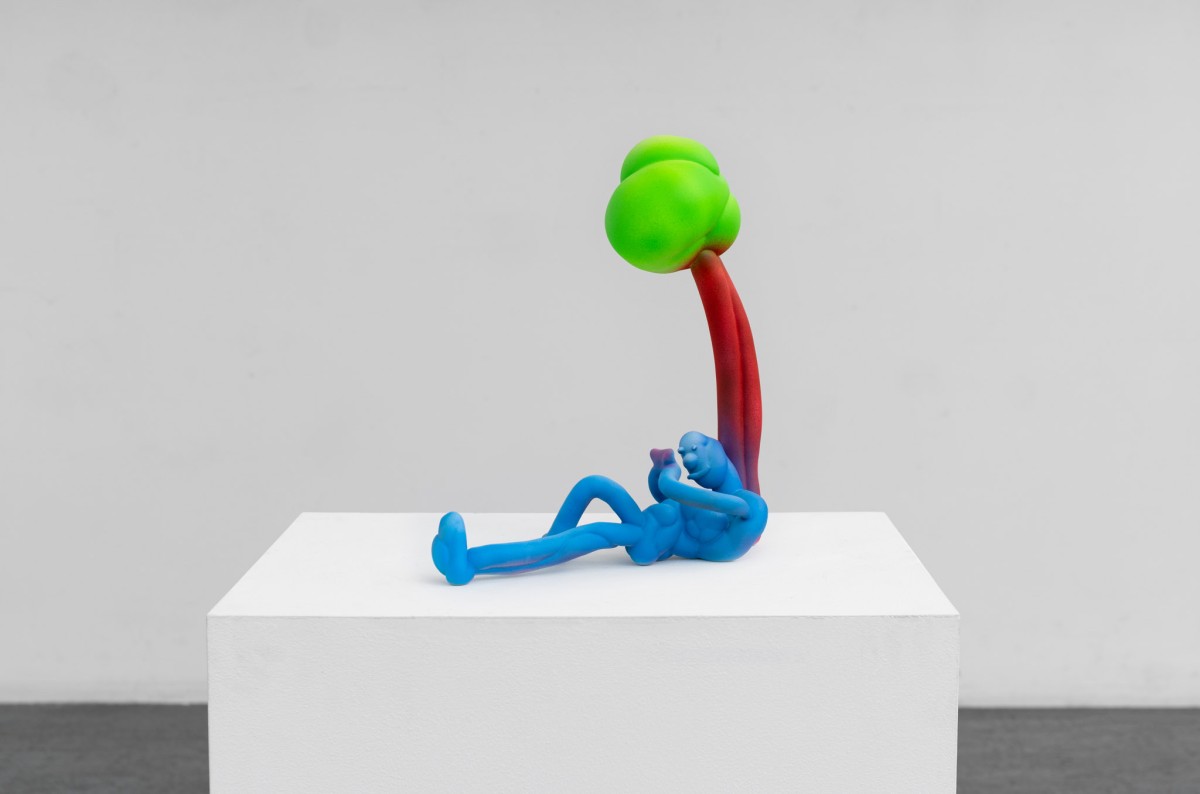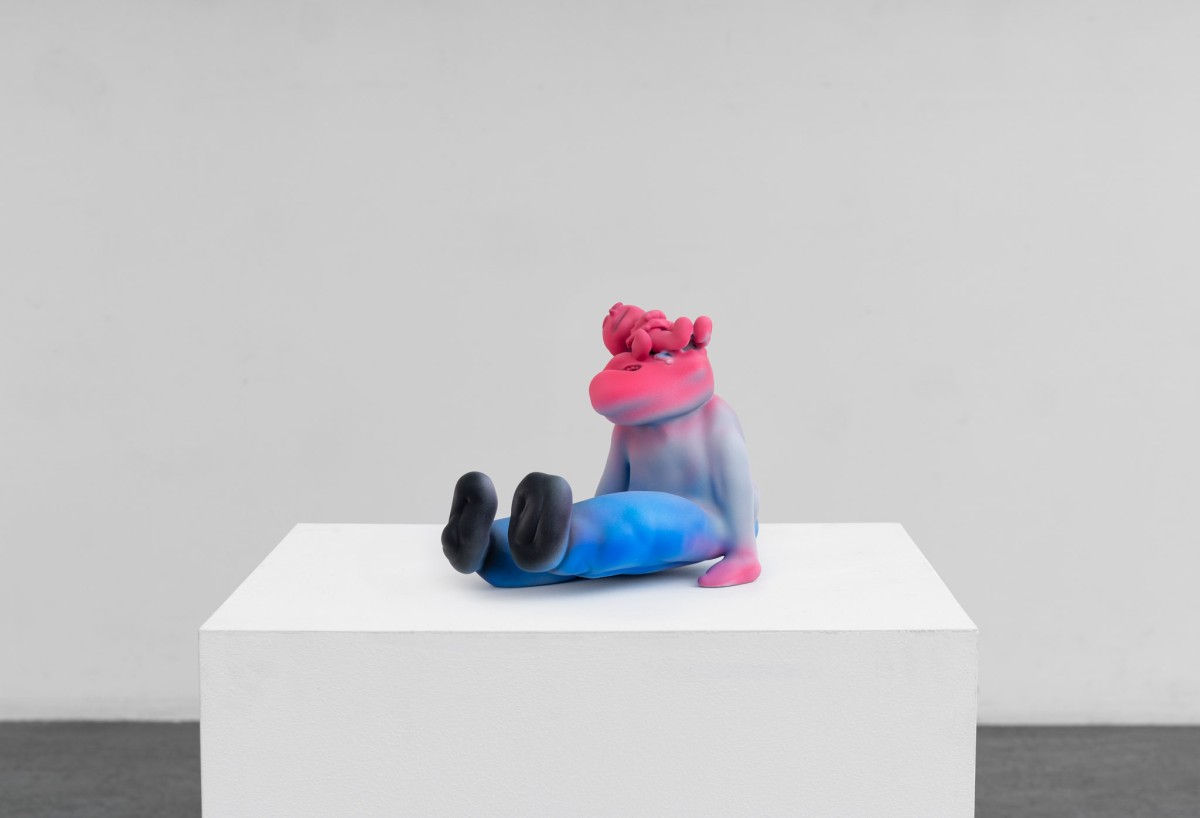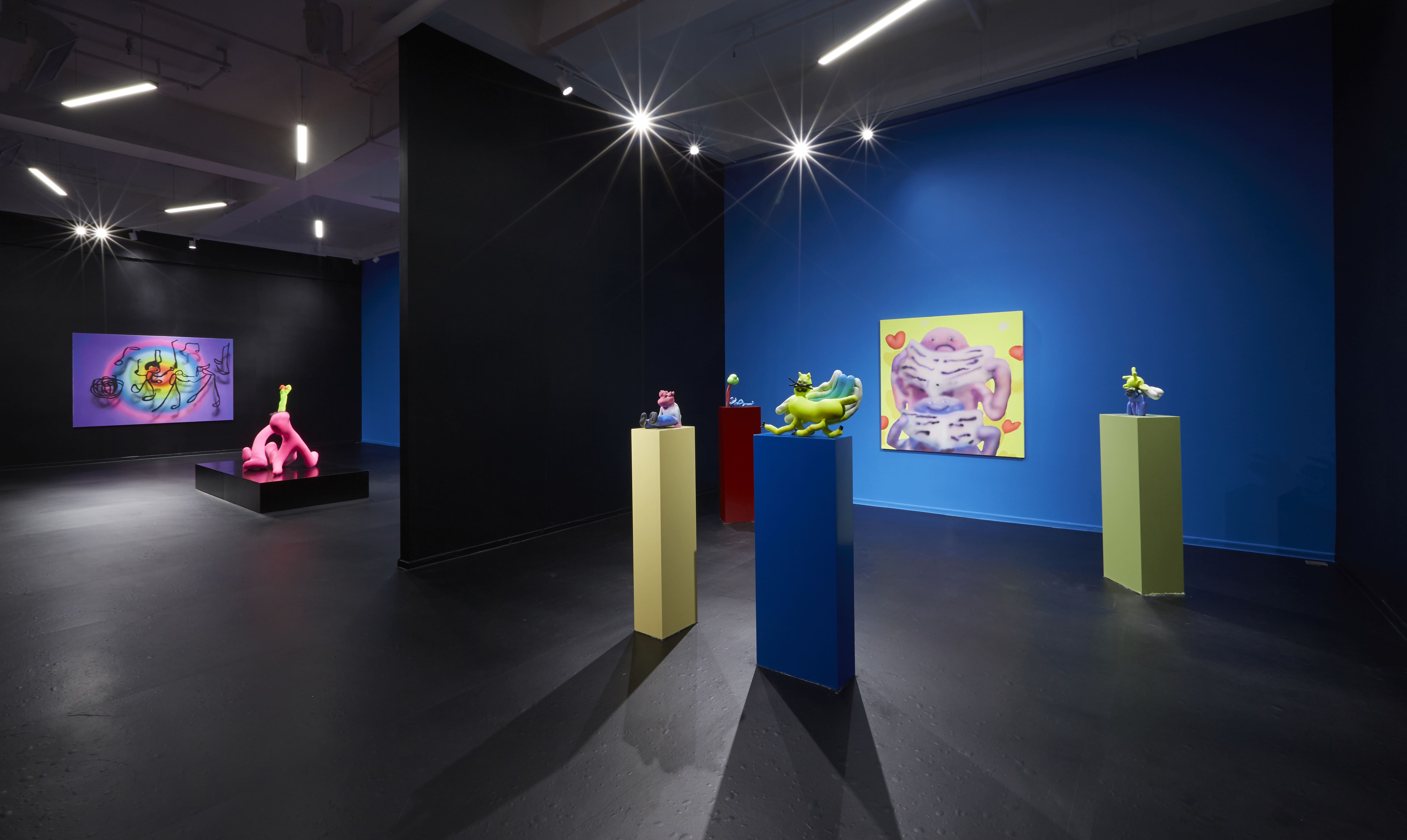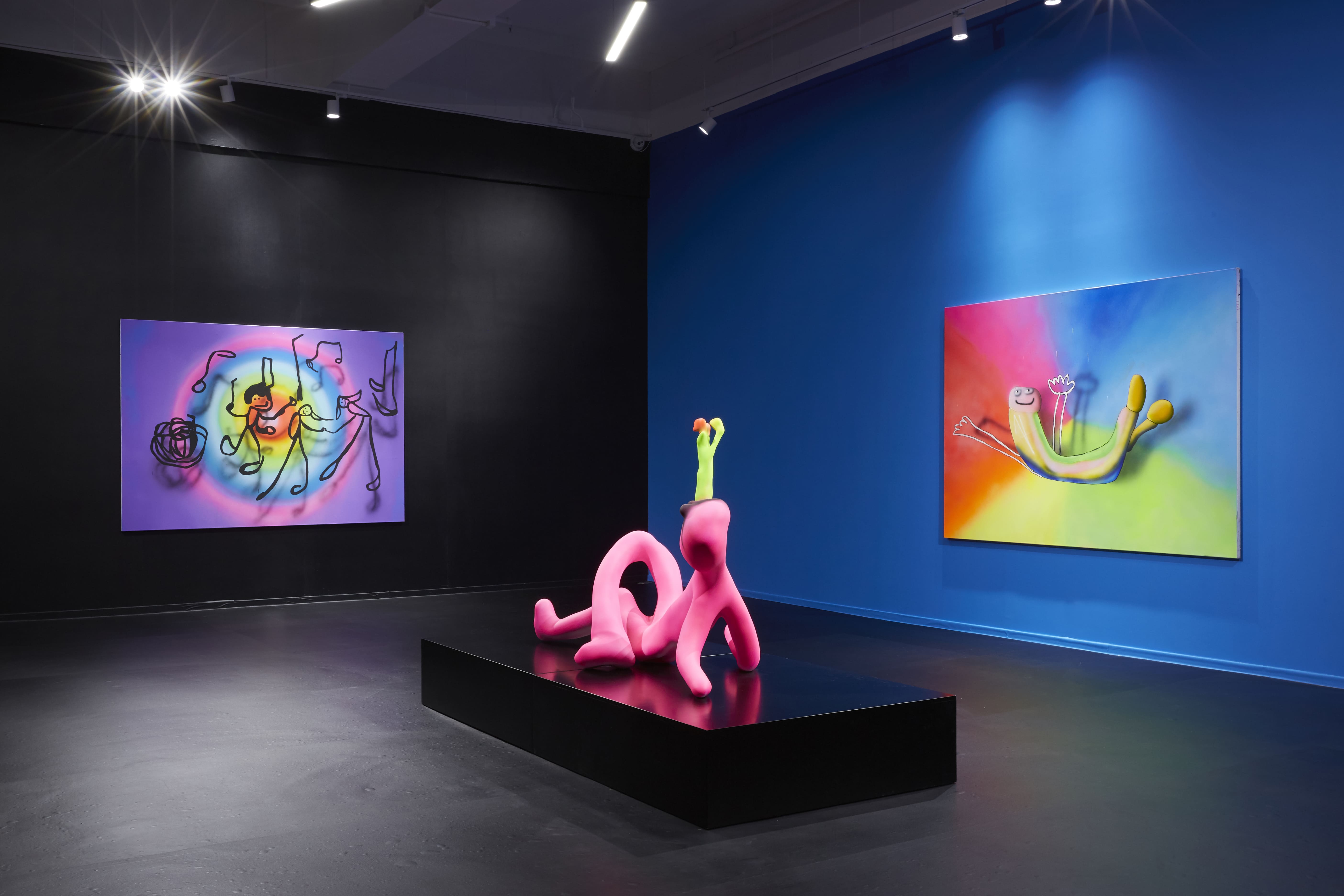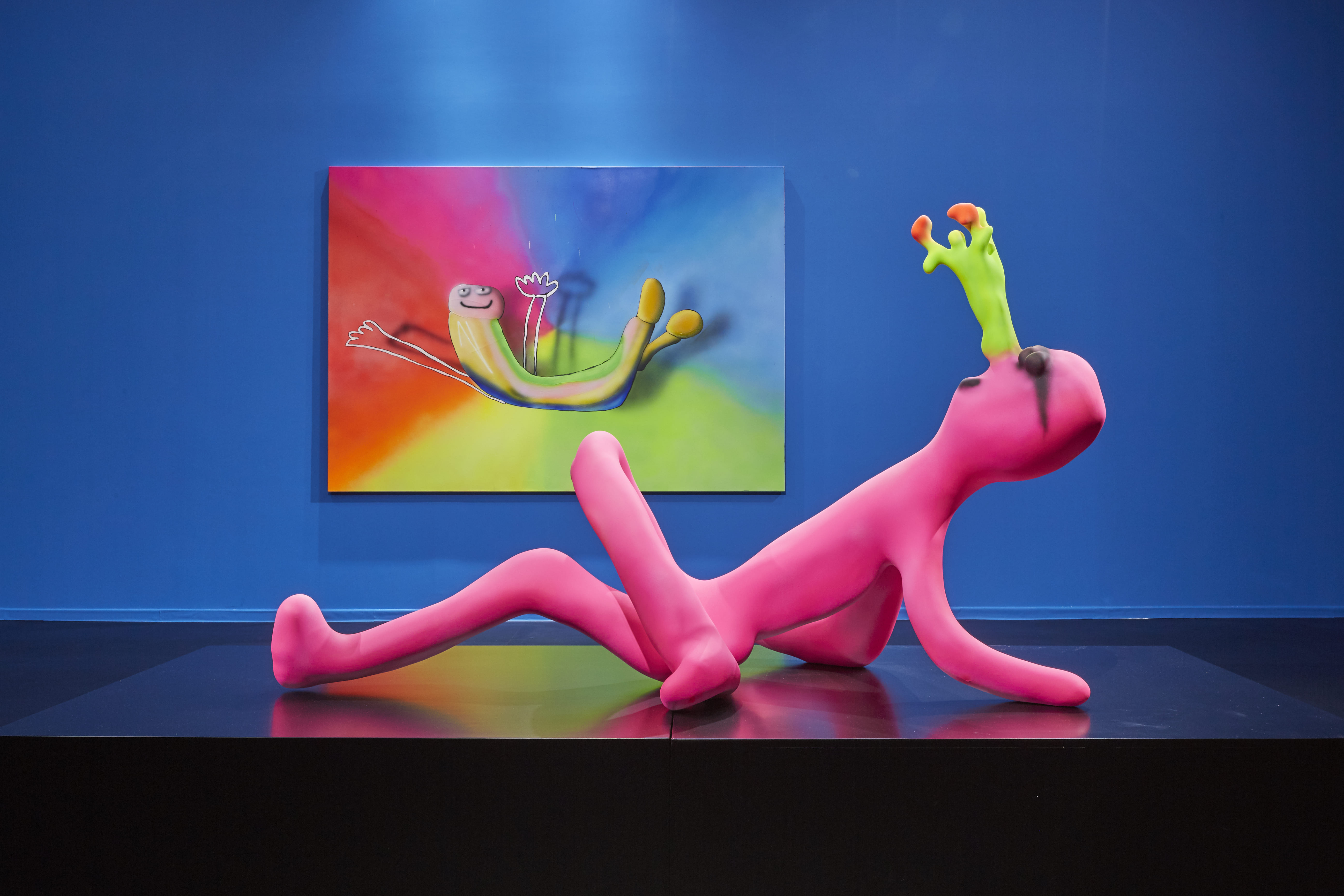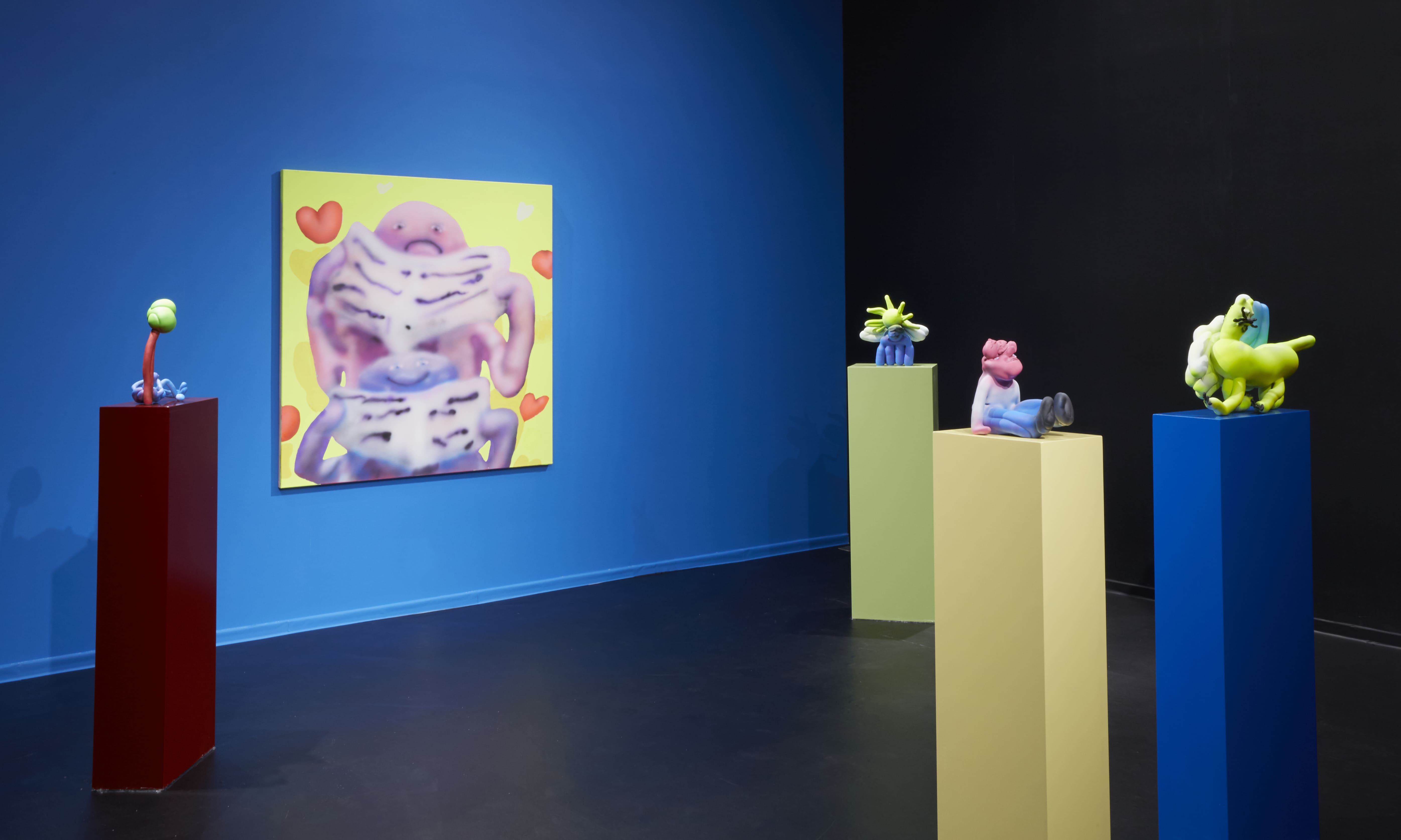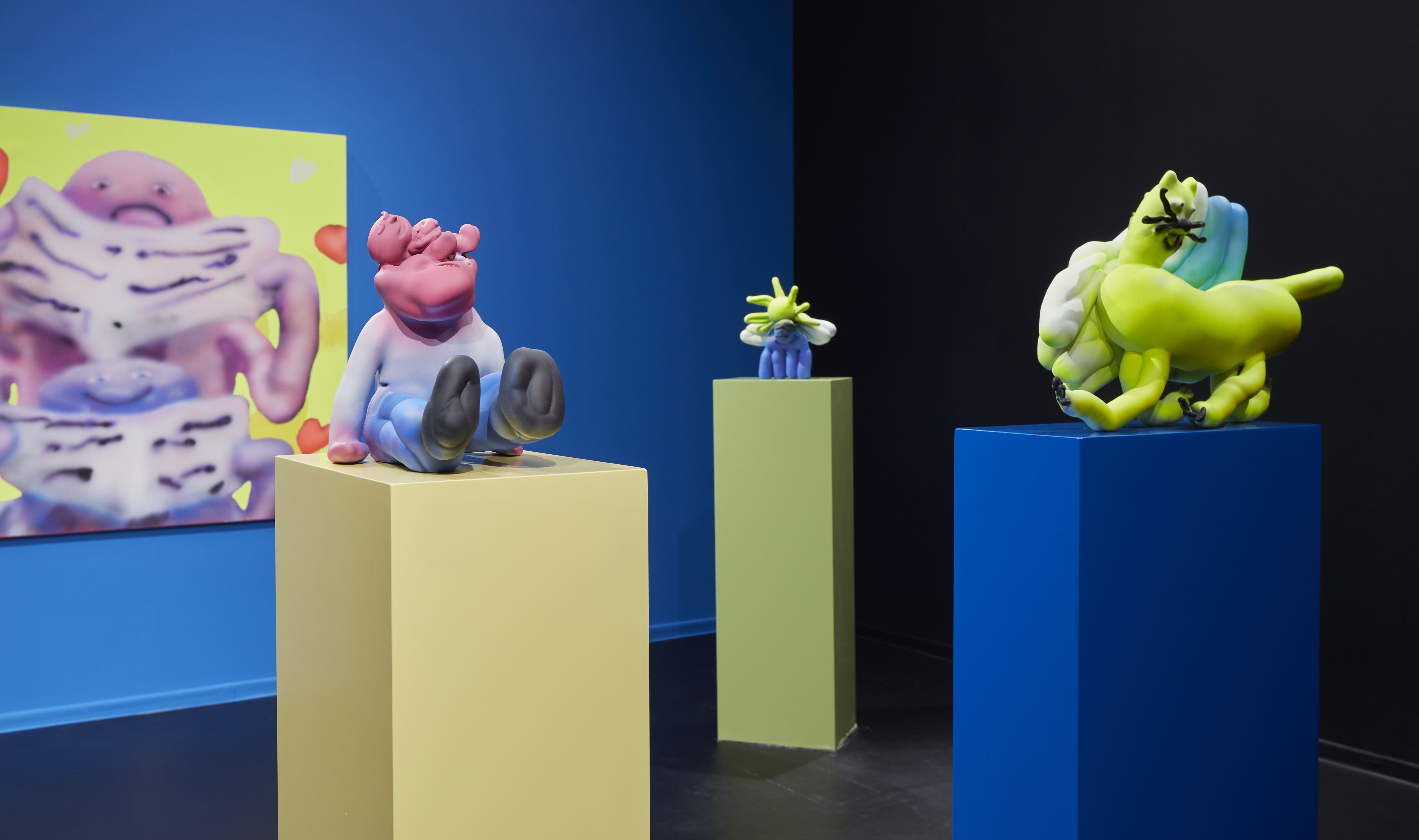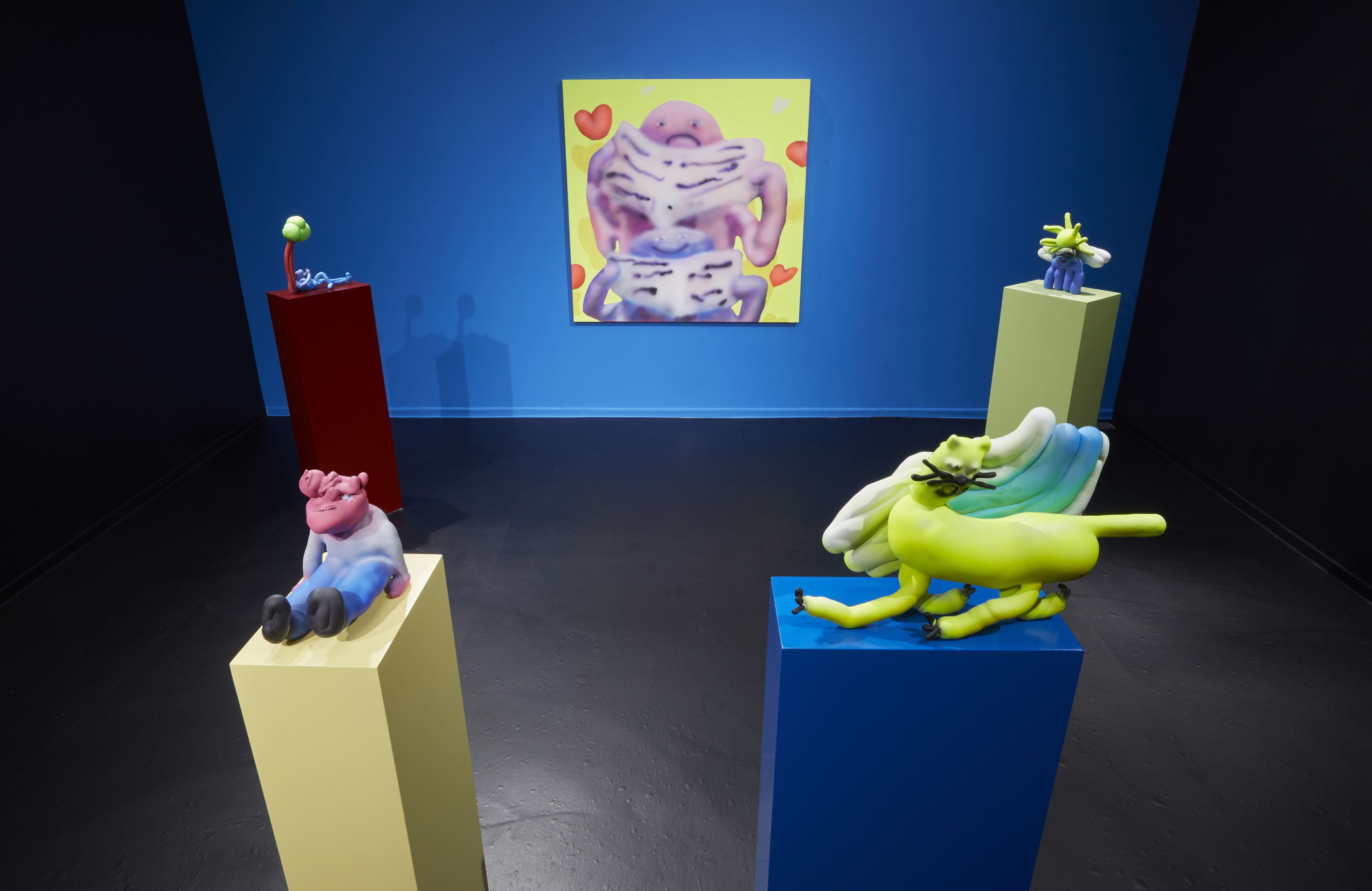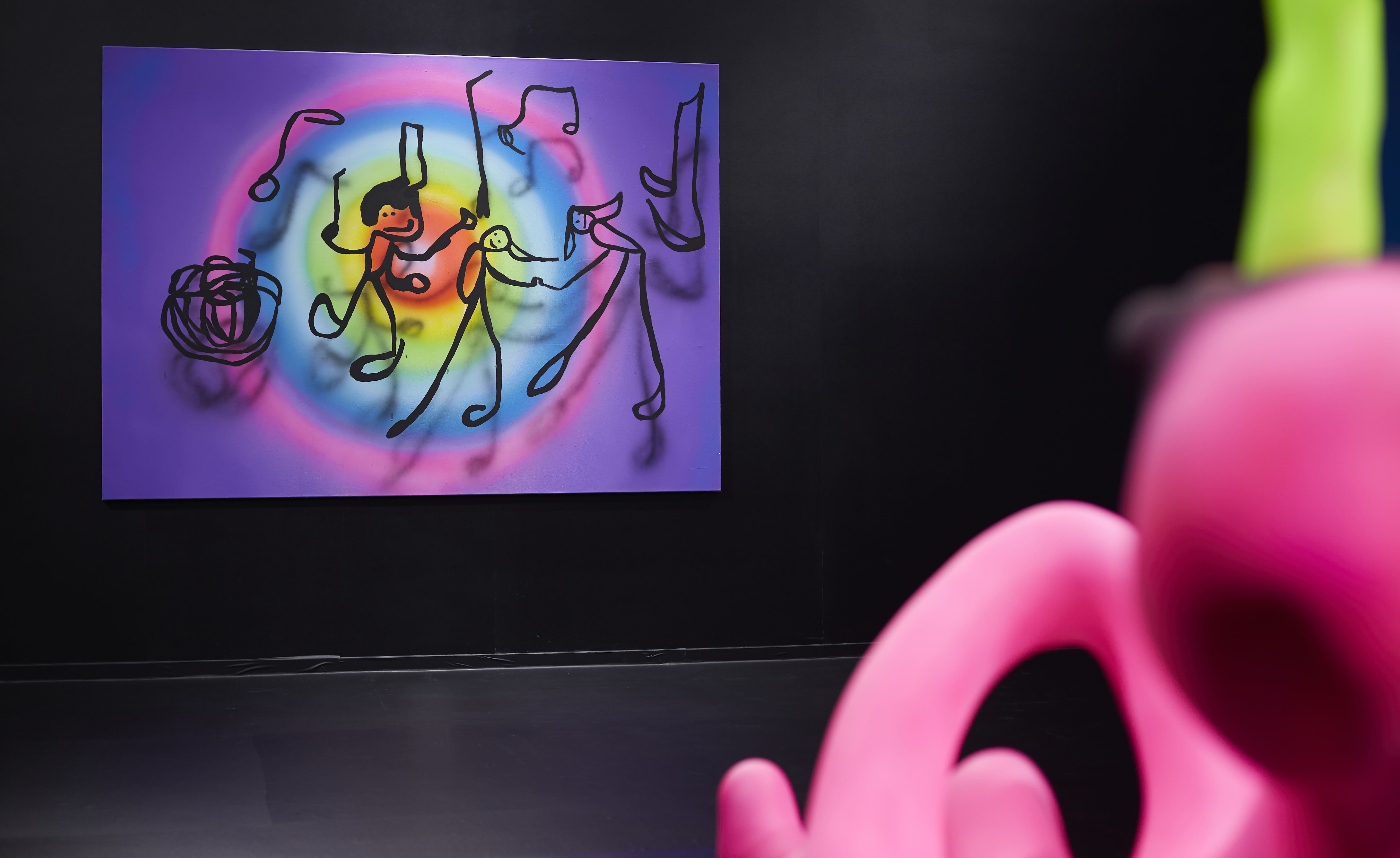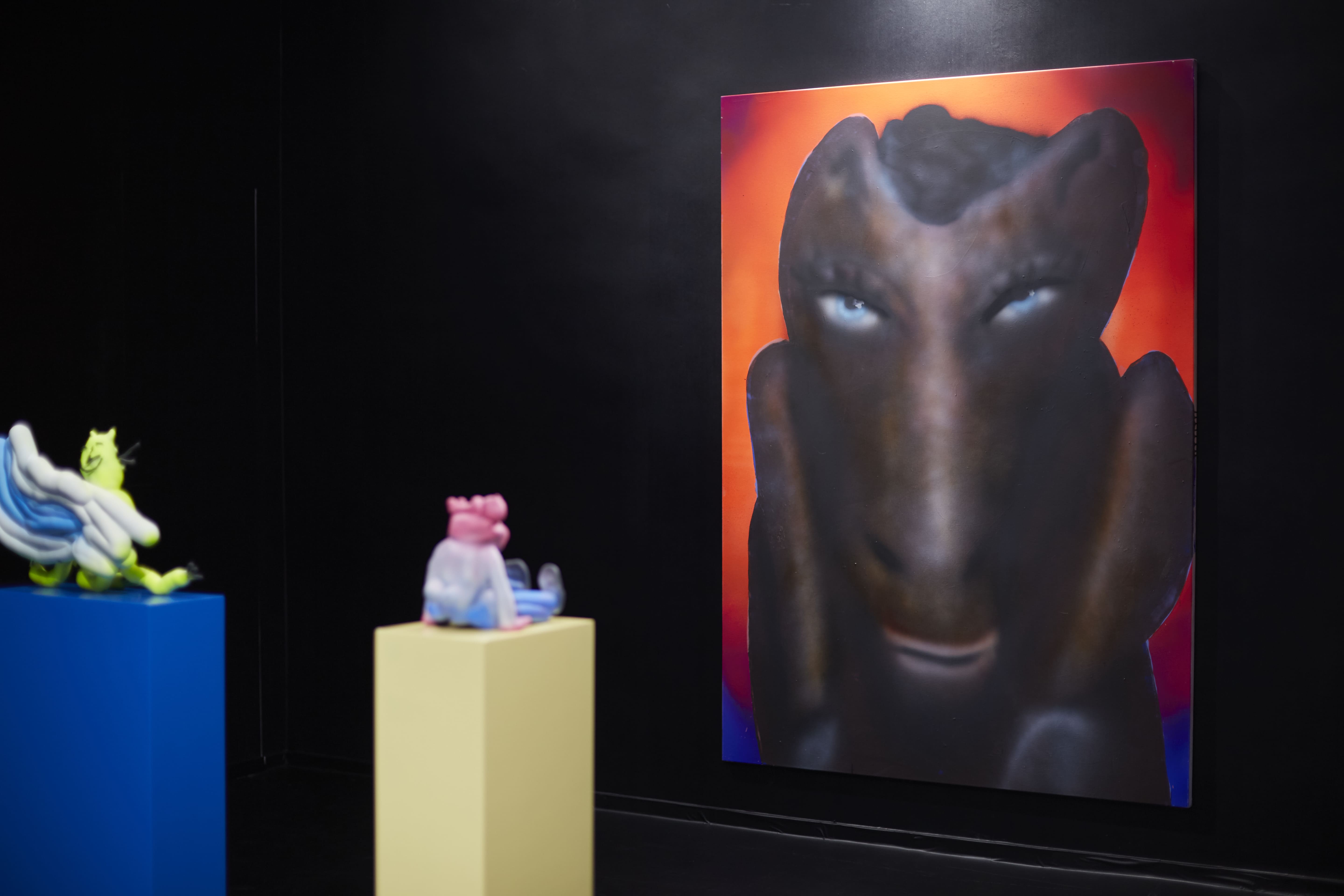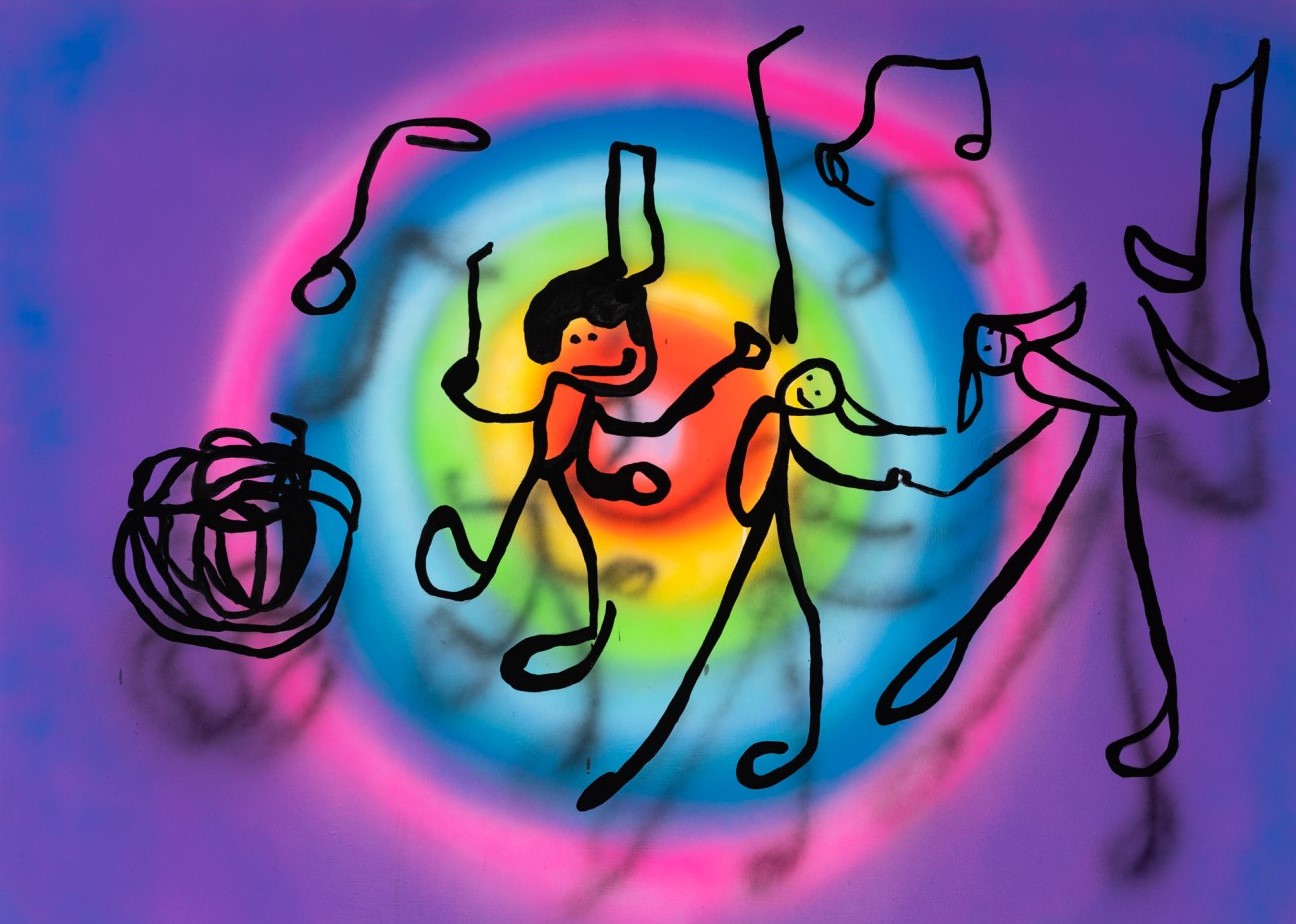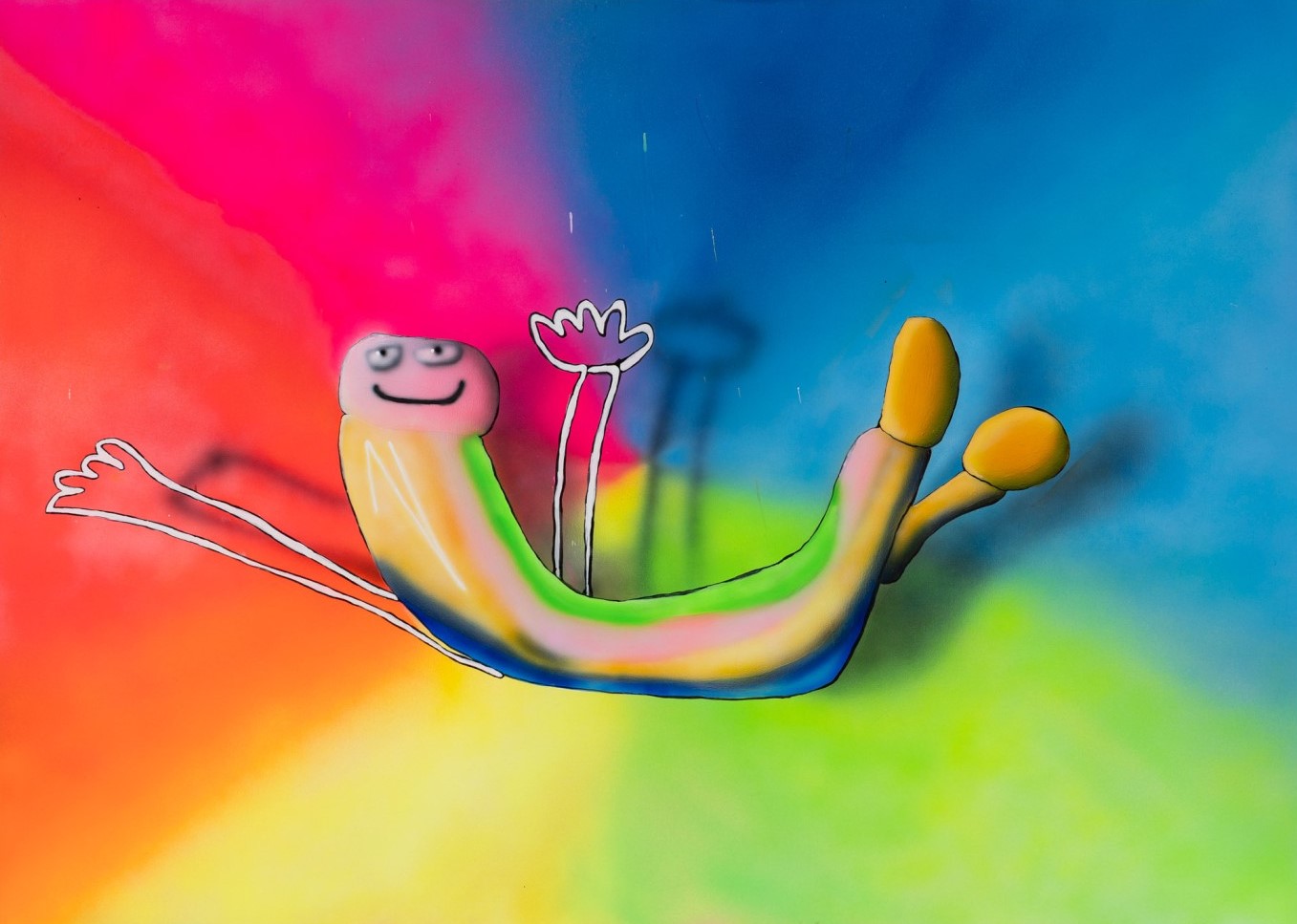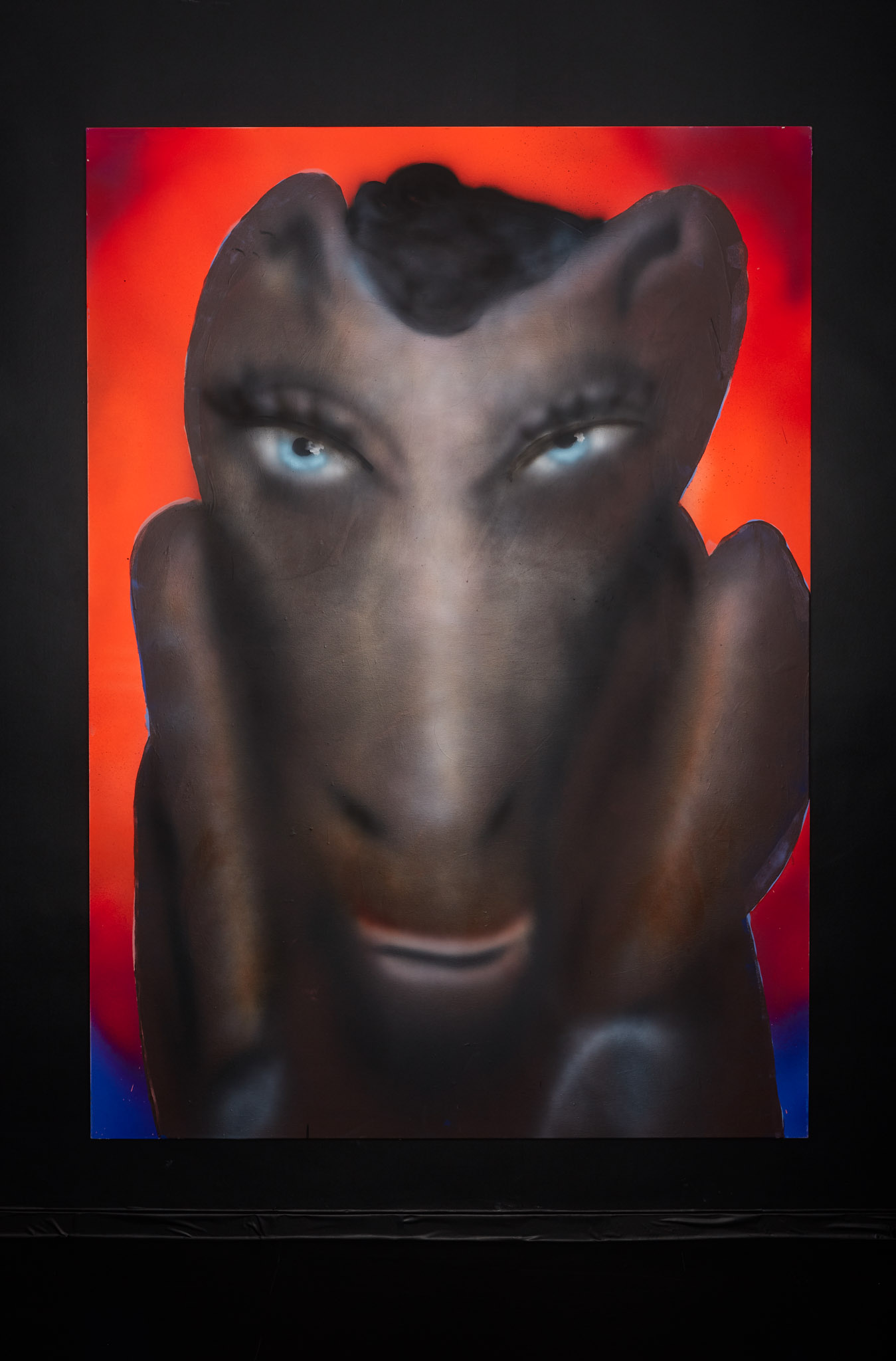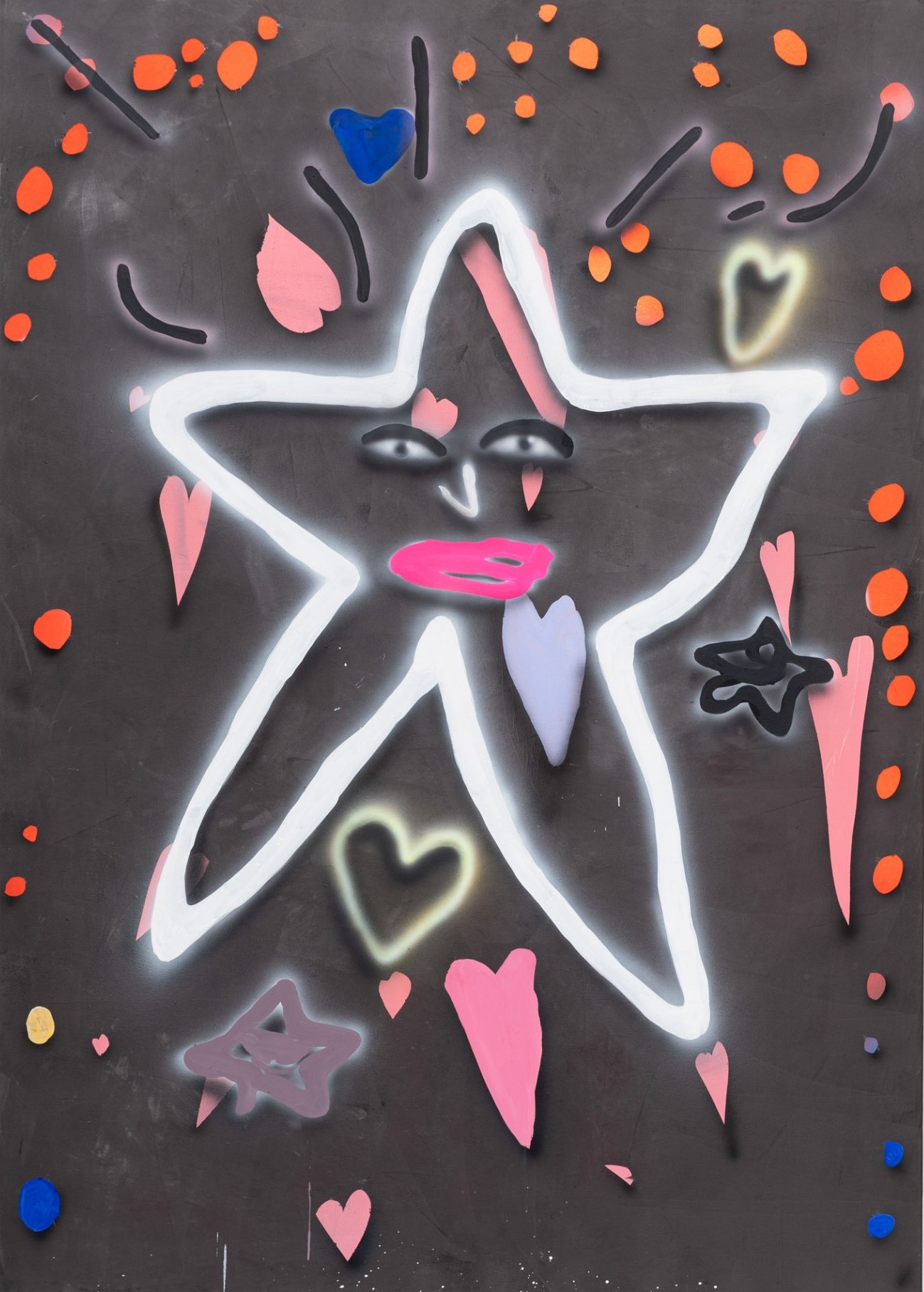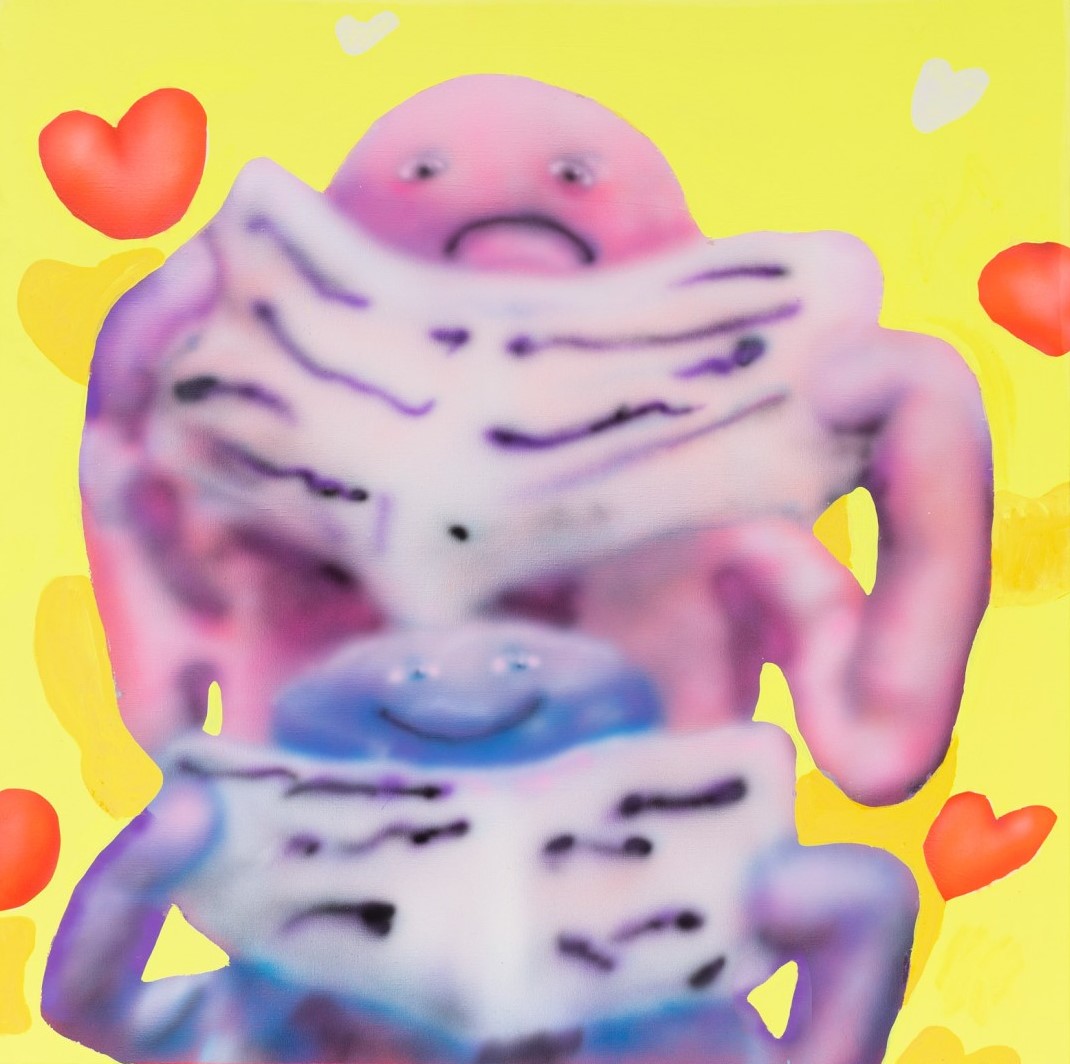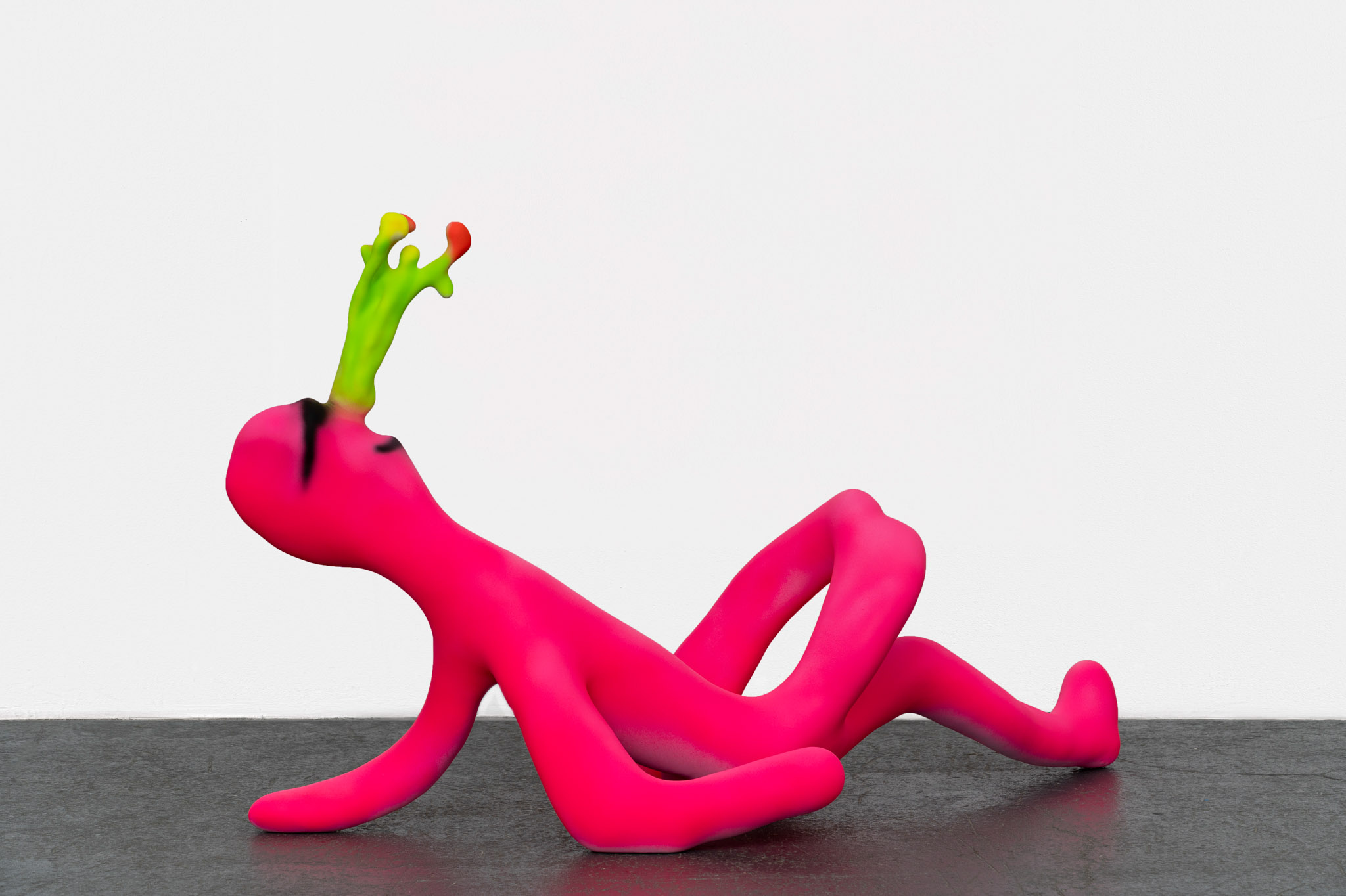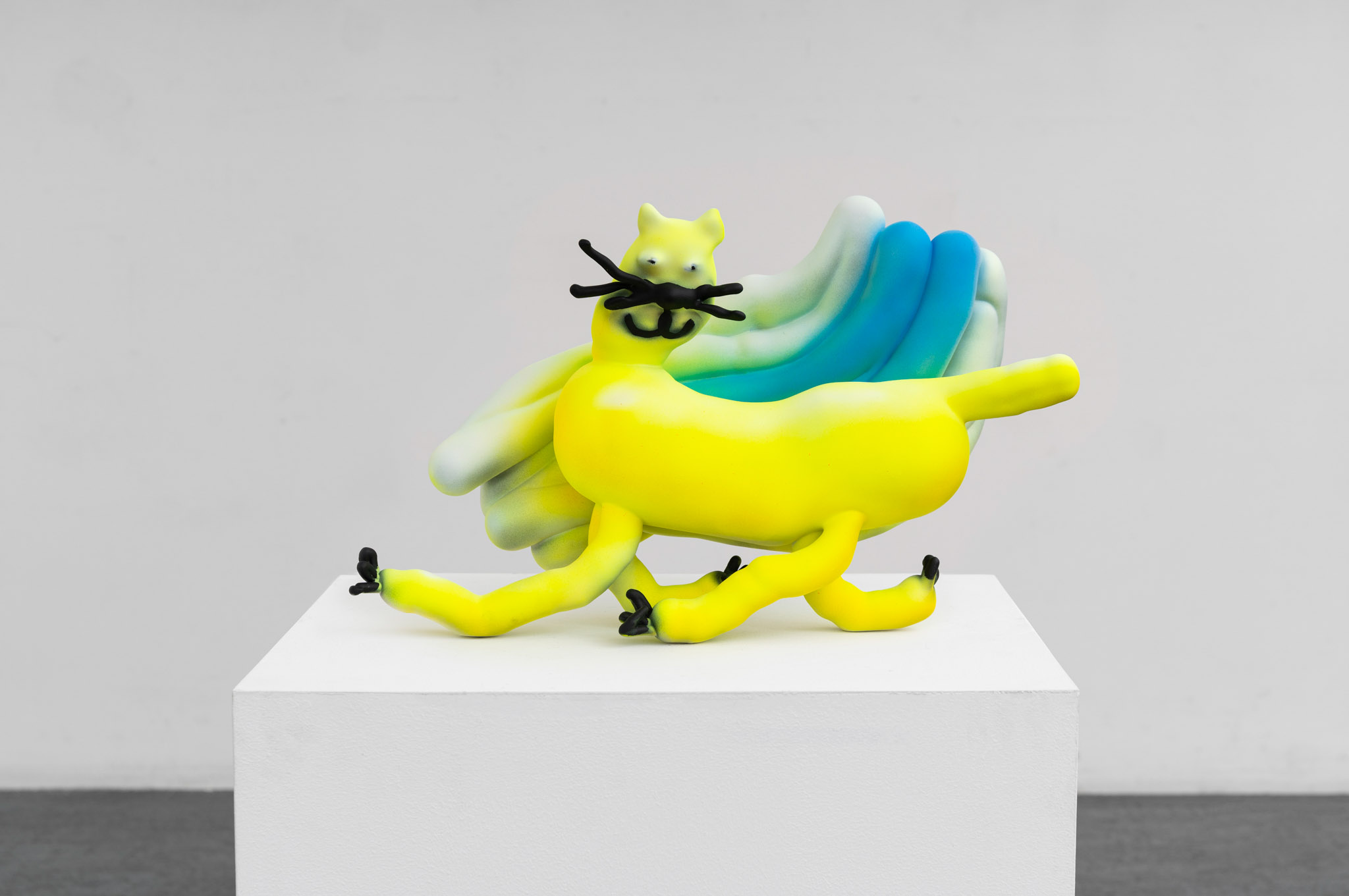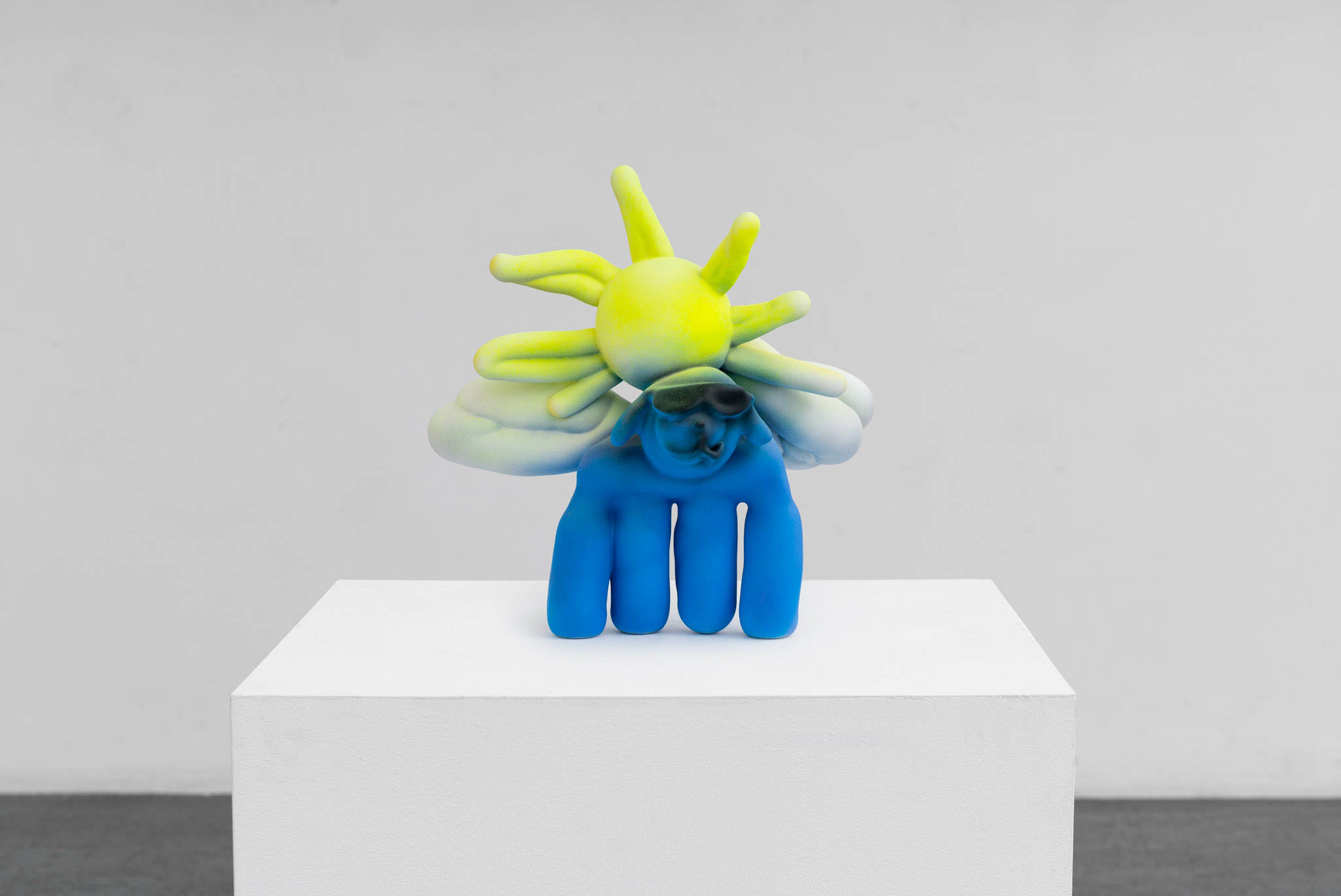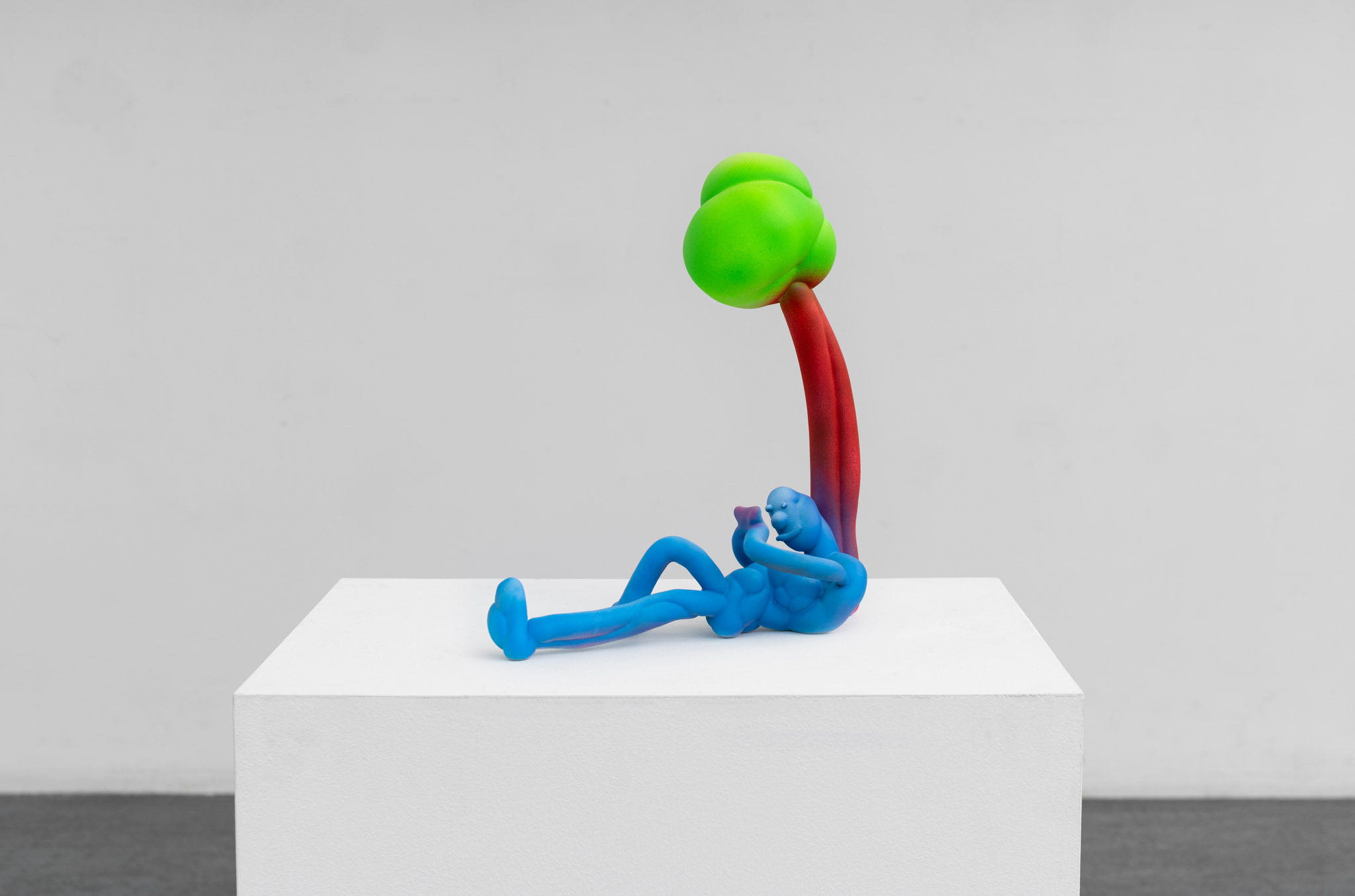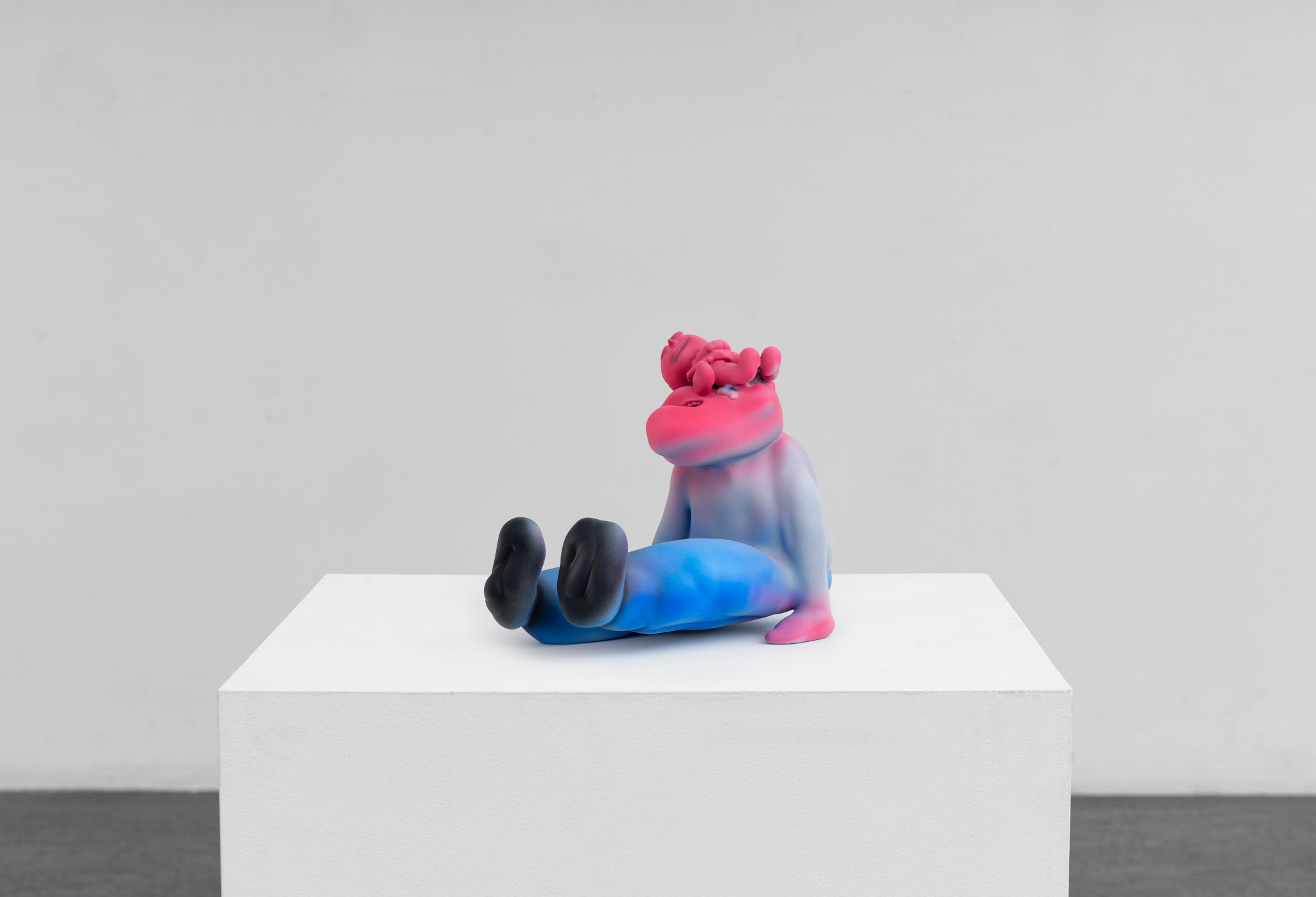 X
Compositions
August 23–October 19, 2019
MINE PROJECT (now MOU PROJECTS) is pleased to present "Compositions," the solo exhibition of Austin Lee. Known for his super-saturated canvases combining abstraction and figuration, Lee presents a selection of recent paintings and foam sculptures—the latter, a new direction in his practice. "Compositions" continues his investigation into the influence of image editing software on the visual languages of painting and sculpture, offering a glimpse at his signature psychedelic stylings. Viewers wind through a series of characters, familiar yet strange, whose deceptively cheerful hues mask more subtle emotions.
While Lee's works may appear to be entirely executed by computer software, they are in fact analog reproductions of sketches first made on iPad. Clownish, blob-like bodies hover in hyper-shallow space, their volumes curiously fluctuating between flat and full. The visual confusion his images stir can be likened to the experience of Op Art. Similarly, the emotions they convey teeter between gleeful innocence and cloying nostalgia.
Likewise, the characters featured in his sculptures appear expertly amateurish, precisely imprecise. Representing a new direction in his practice, Lee comments: "I've been thinking about the overlap between the sculptures I make using virtual reality and my paintings. I've heard people say that the sculptures feel like they came out of my paintings. Usually this is just one object coming out of a sculpture. I wanted to see what a sculpture would be like if everything from one of my paintings came out of the sculpture. The background, colors and all the different elements."
For centuries in the history of Western art, the pursuit of painting was measured against its ability to produce a convincing facsimile of the real. A composition was intended to convey specific ideas and emotions, enhancing a sense of stability in the hierarchical structures governing nature. Conversely, Lee is obsessed with accurately recreating the unreal and the instability of contemporary perspectives.
About the Artist
Austin Lee (b. 1983, Las Vegas, US) is known for his playful, airbrushed acrylic works. He merges abstraction and figuration, humour and pathos in his exuberantly expressive and utterly contemporary paintings and sculptures. True to the age in which he works, his paintings begin as iPad sketches, and he uses 3D printers for some of his sculptures. Lee looks at and transforms the world into a highly-charged, visually and sensorily contemporary representation of itself, filled with insecurities, uncertainty, stop-and-go reality, enthusiasm, and apathy.
Lee received his MFA in Painting from Yale School of Art in 2006 and BFA from Tyler School of Art and Architecture of Temple University in 2013.
The artist currently lives and works in New York, US.
Compositions
August 23–October 19, 2019