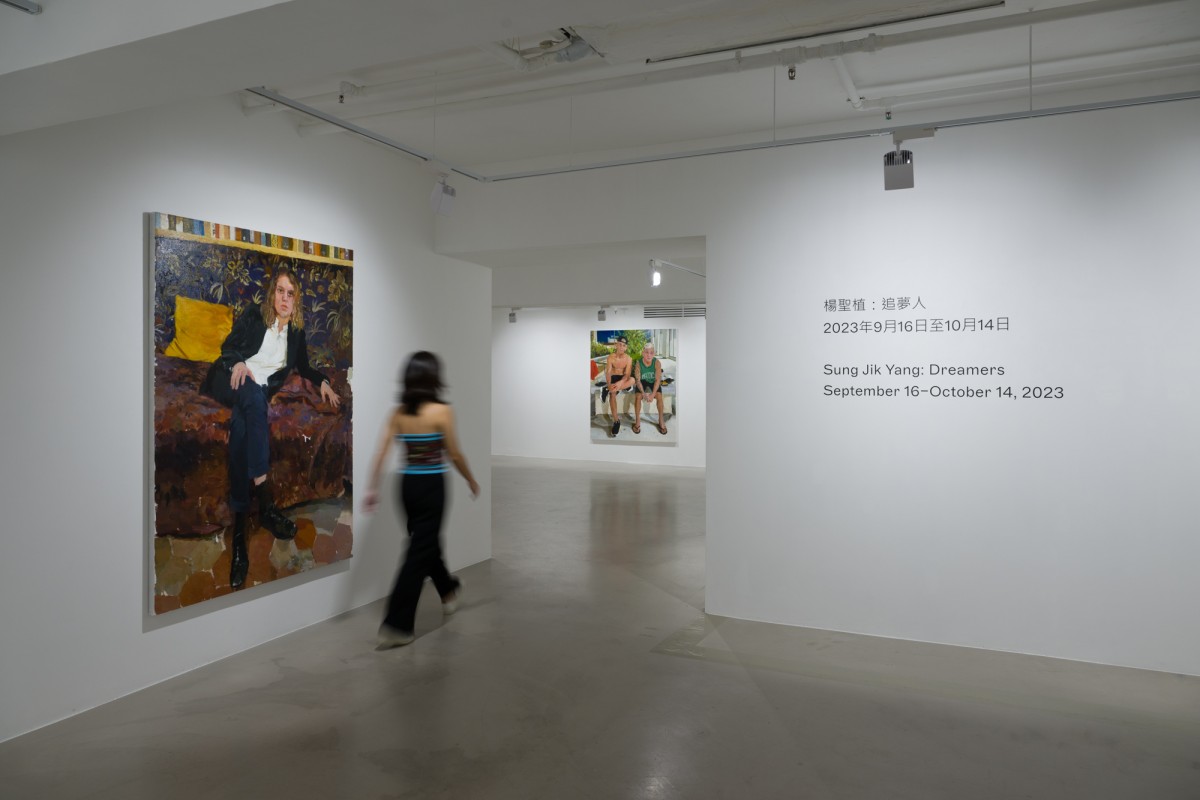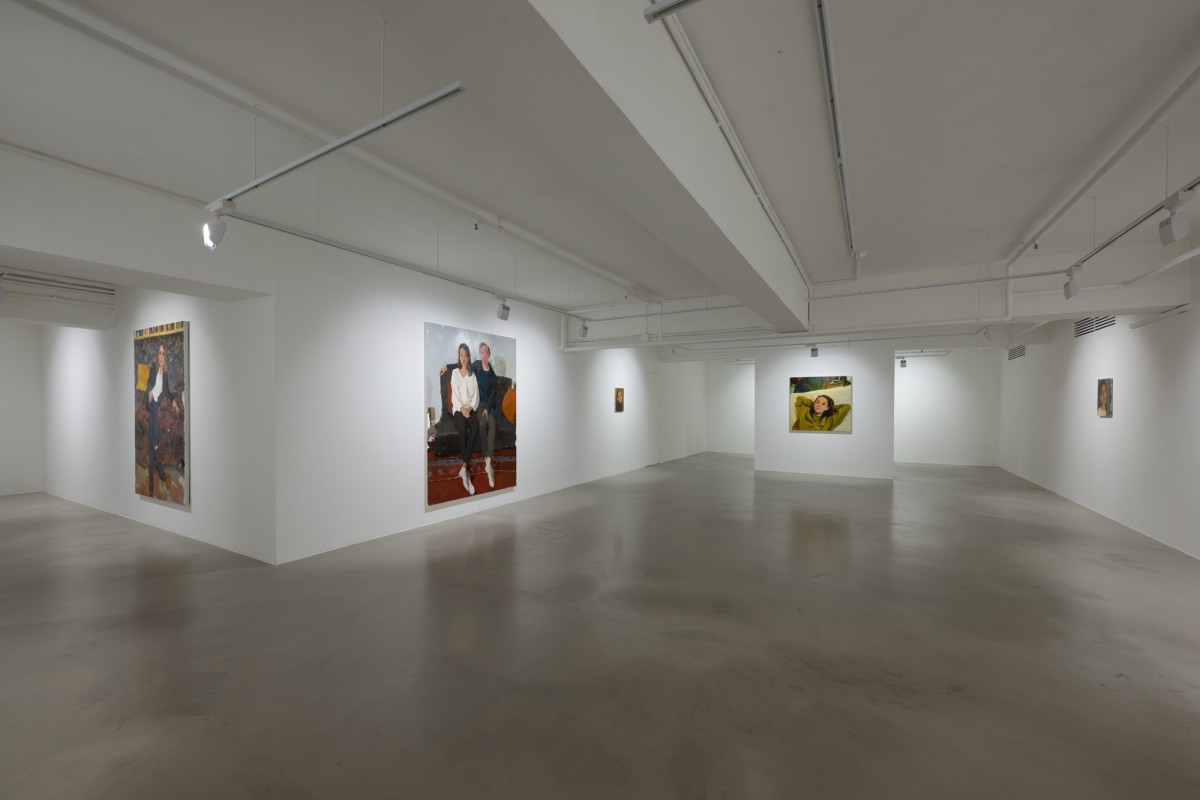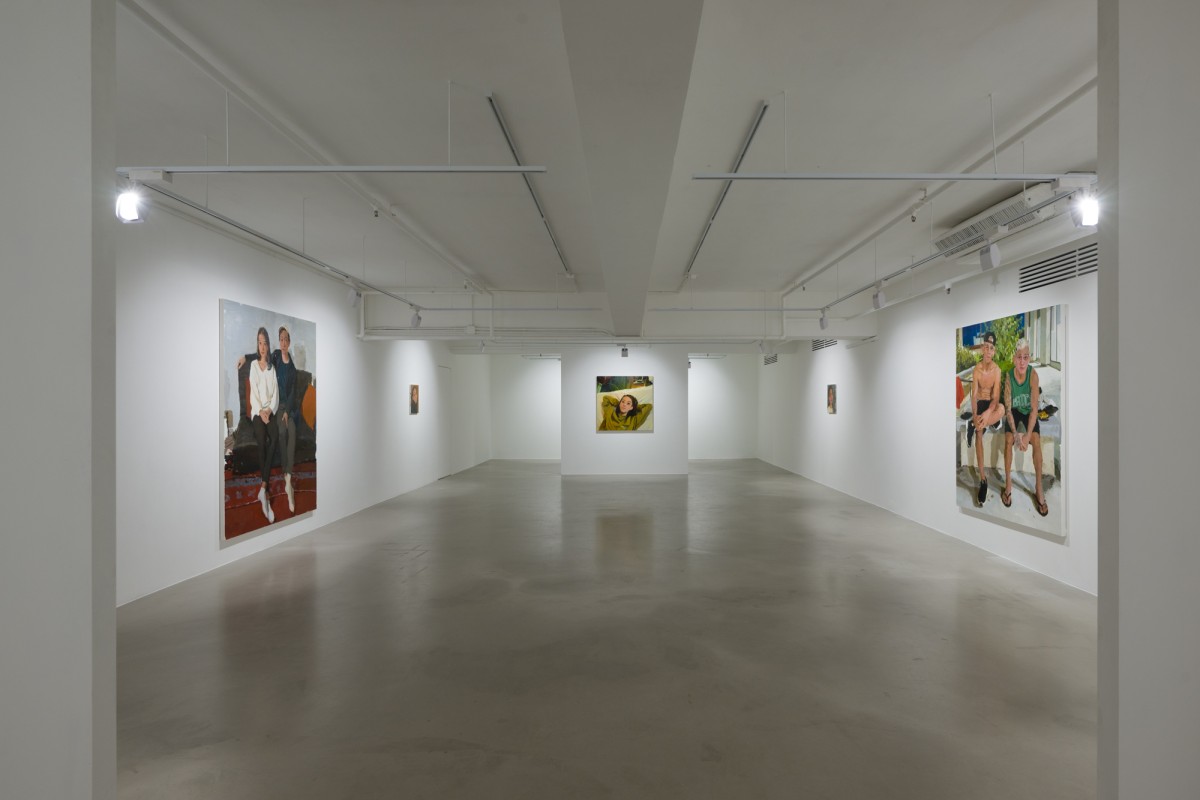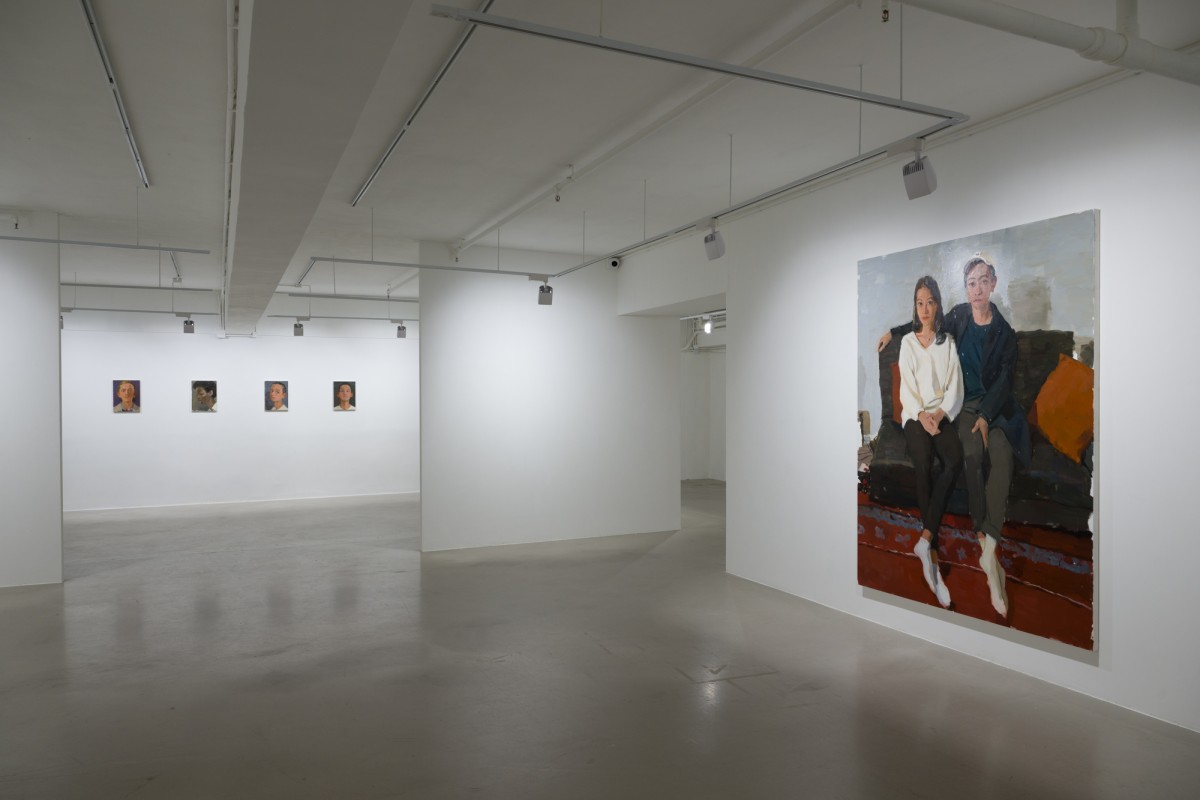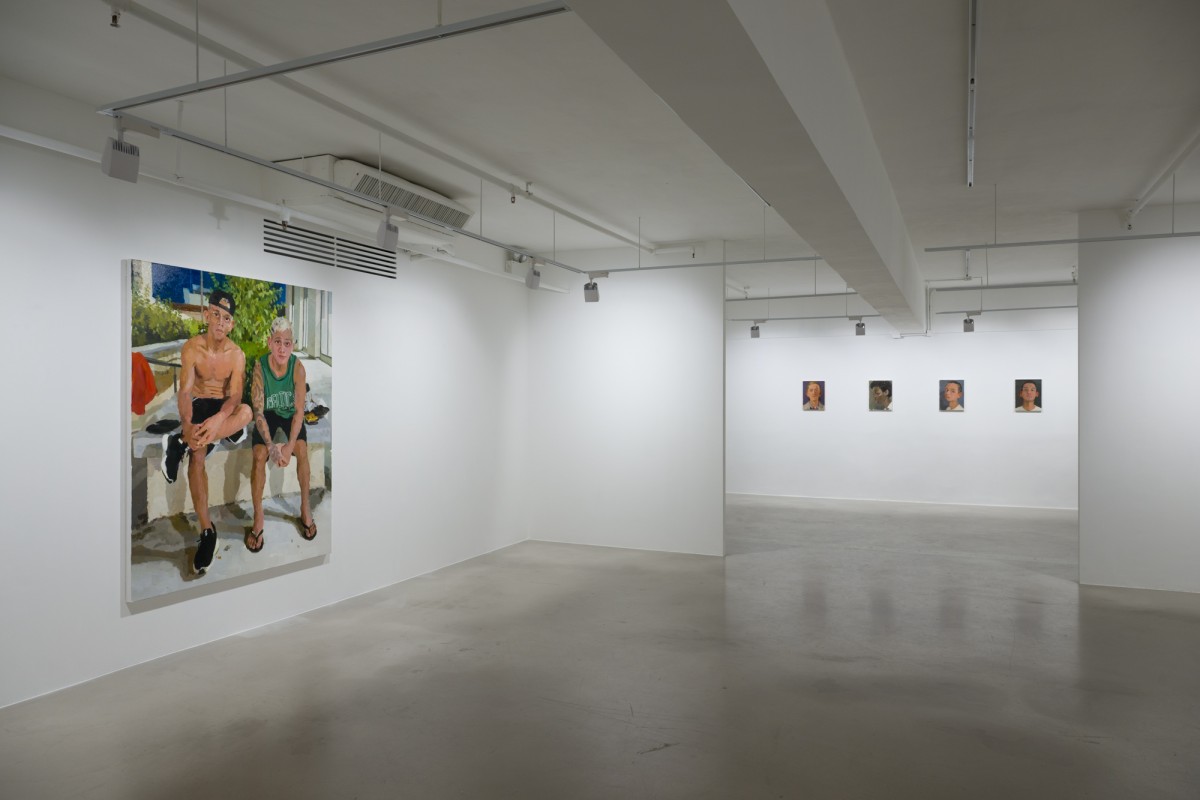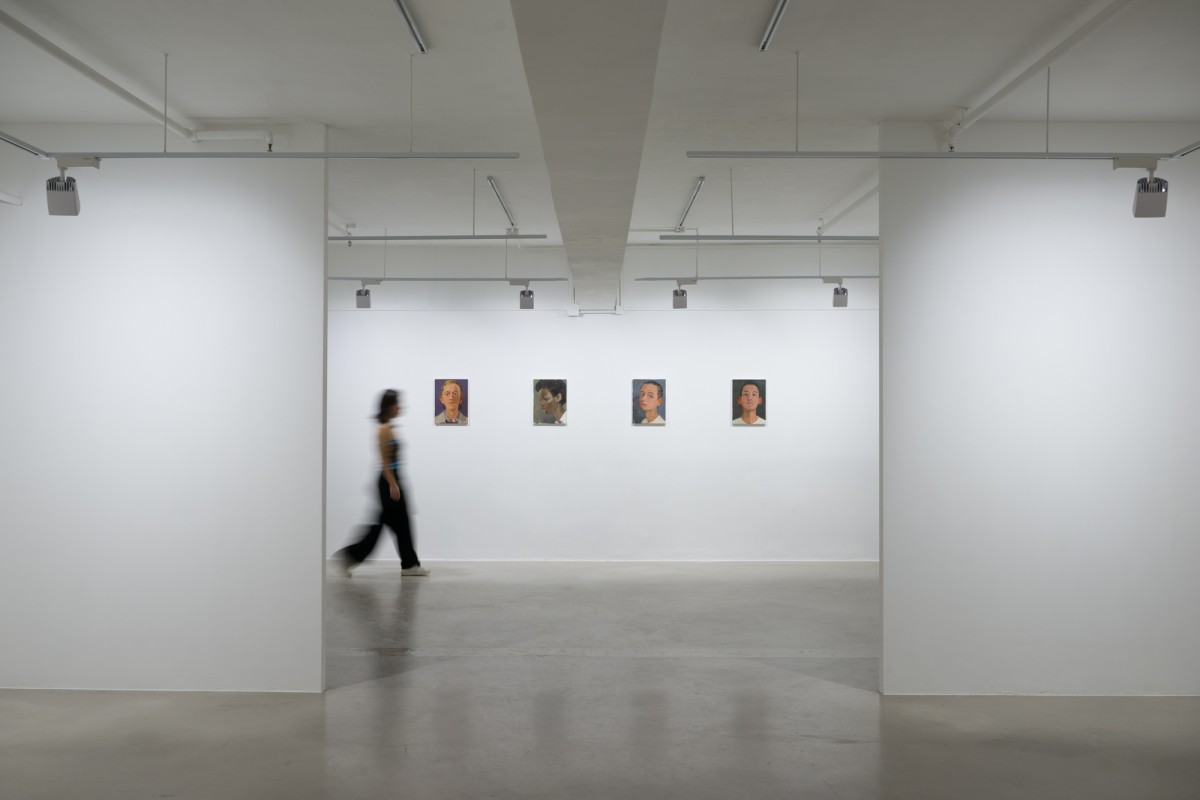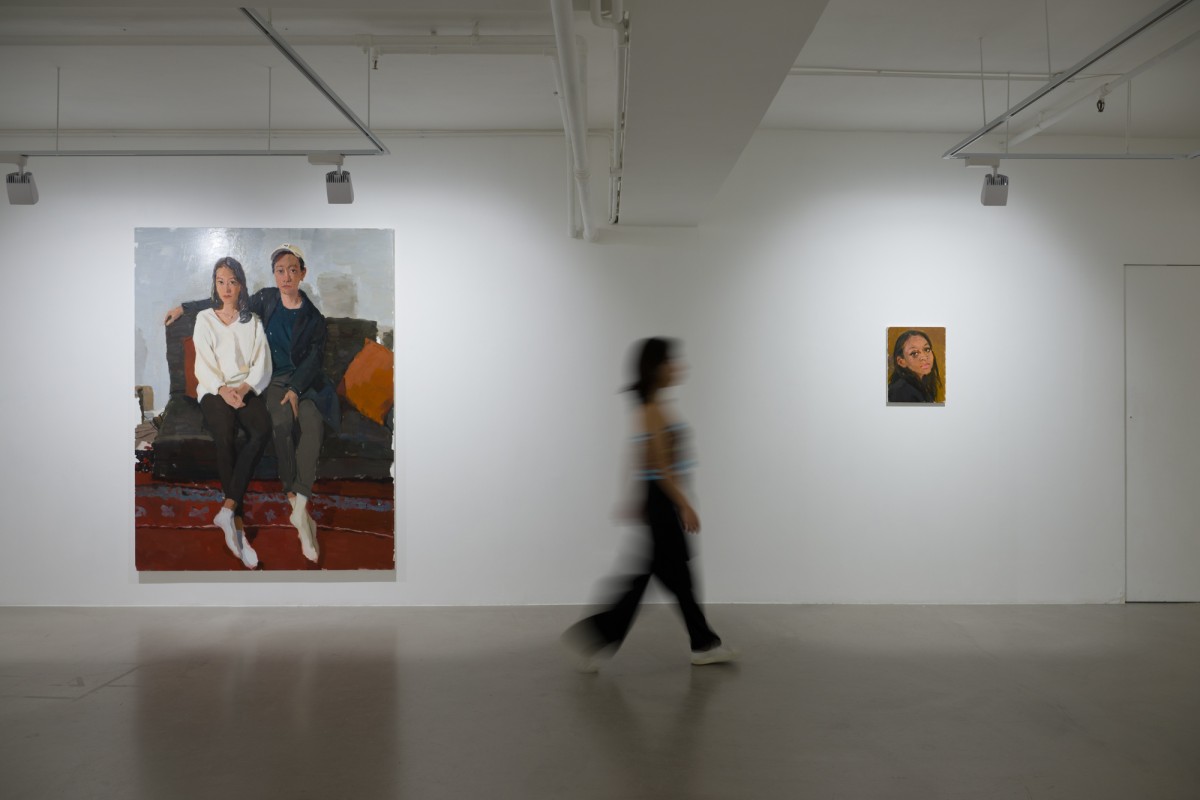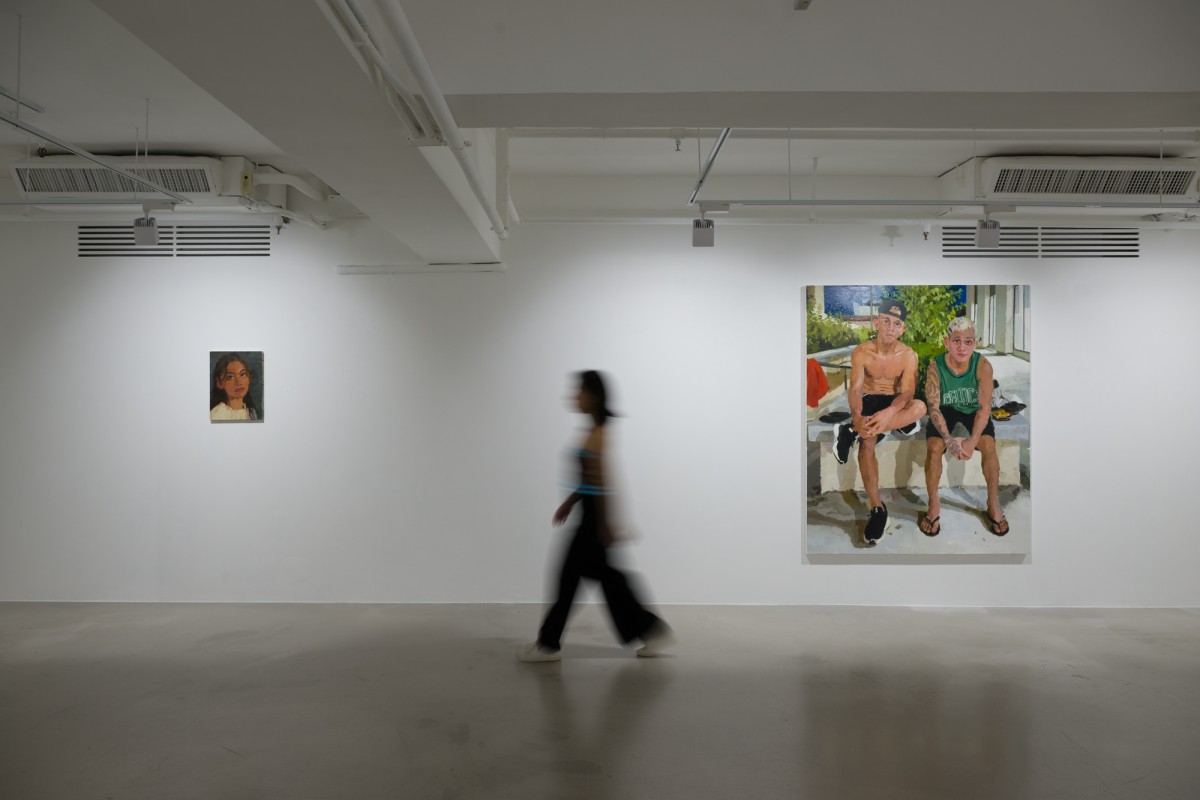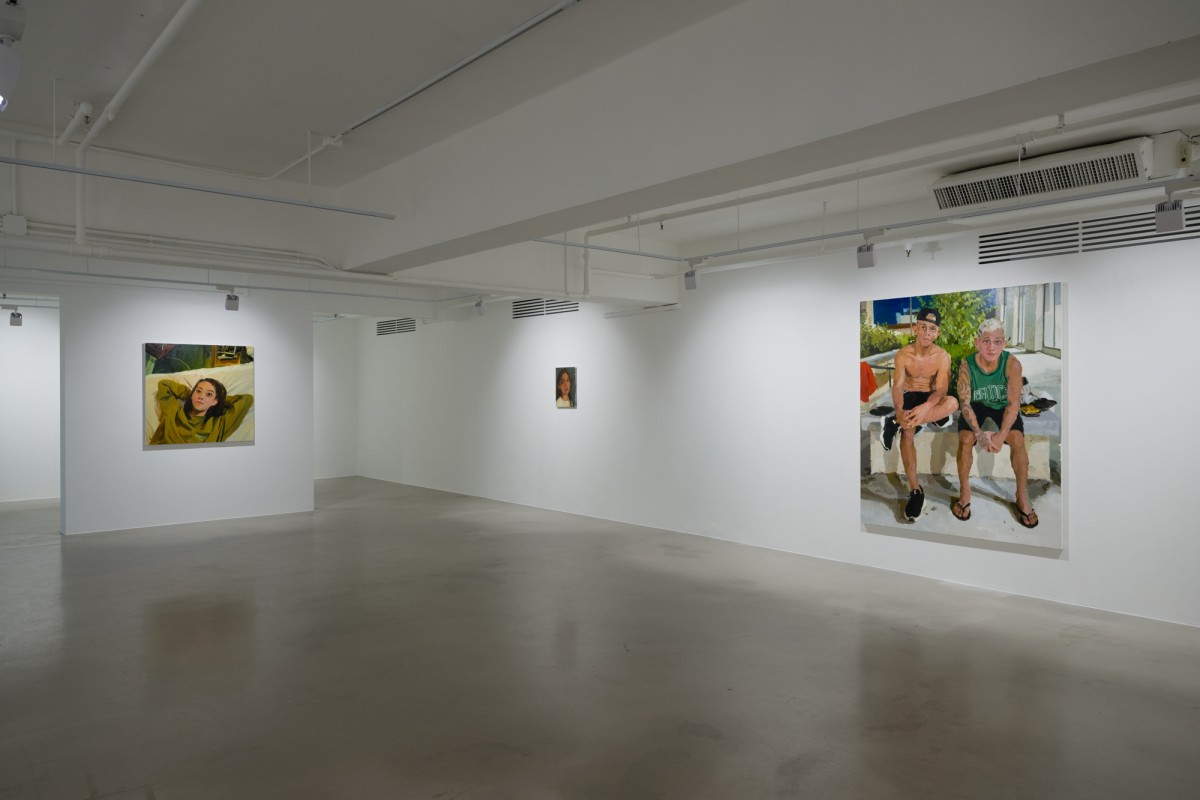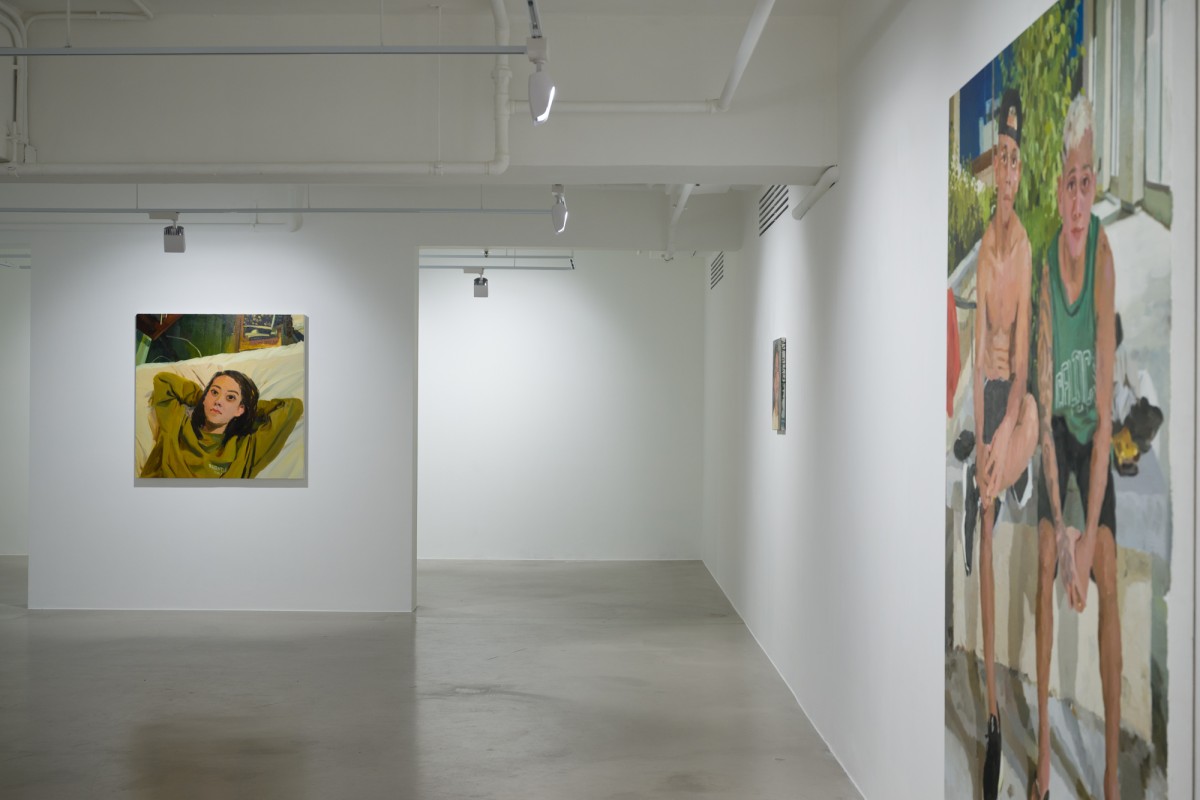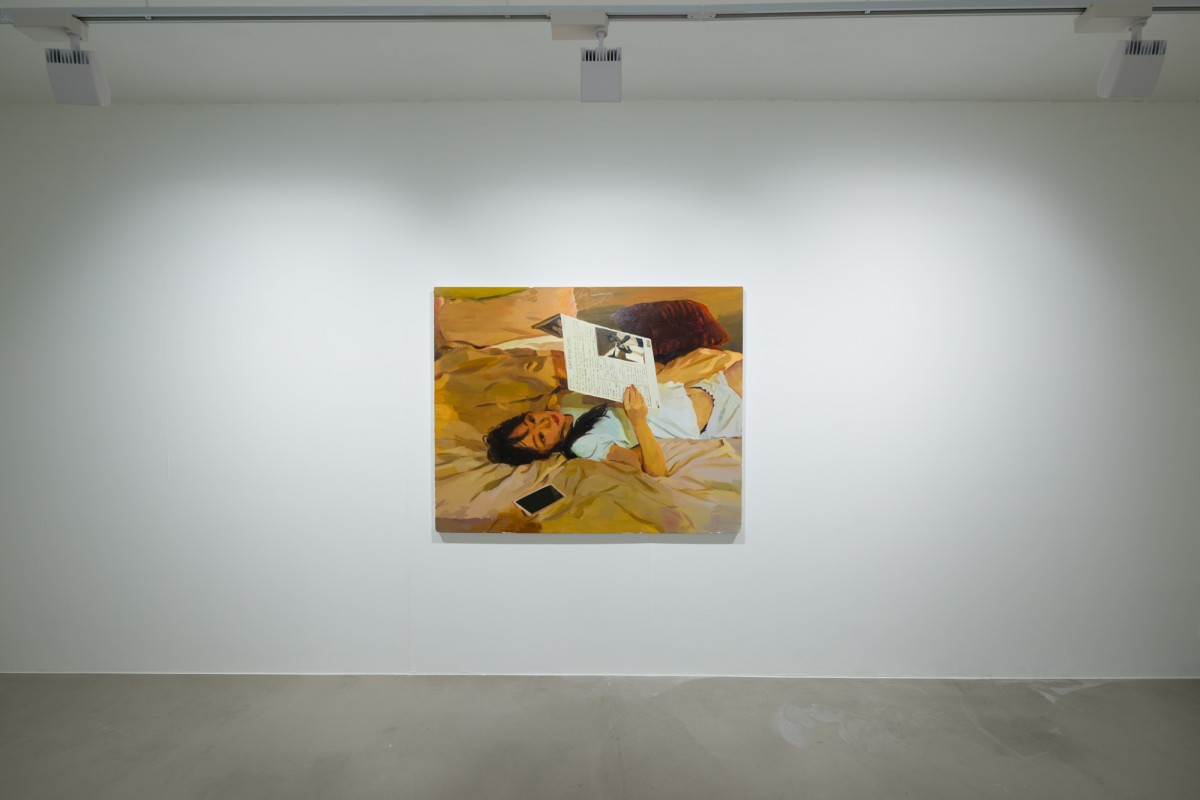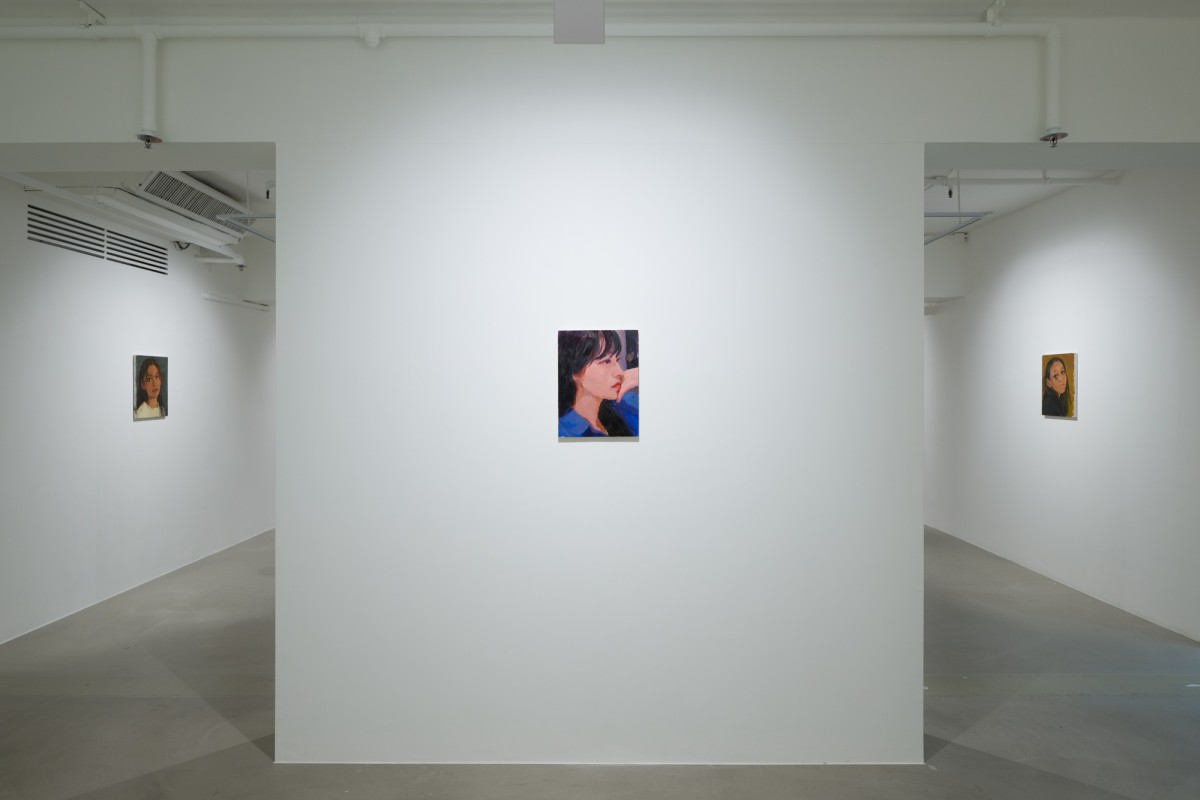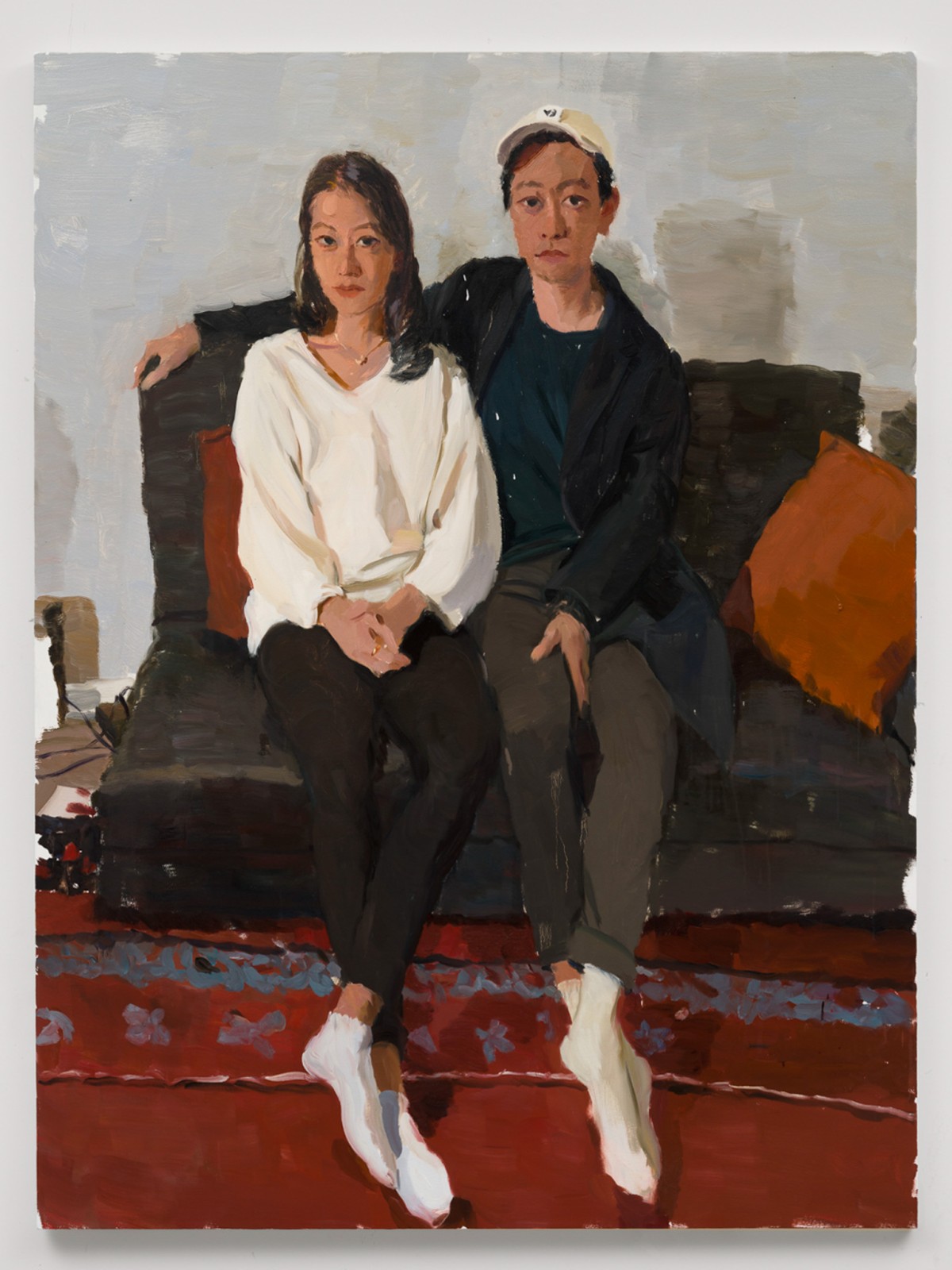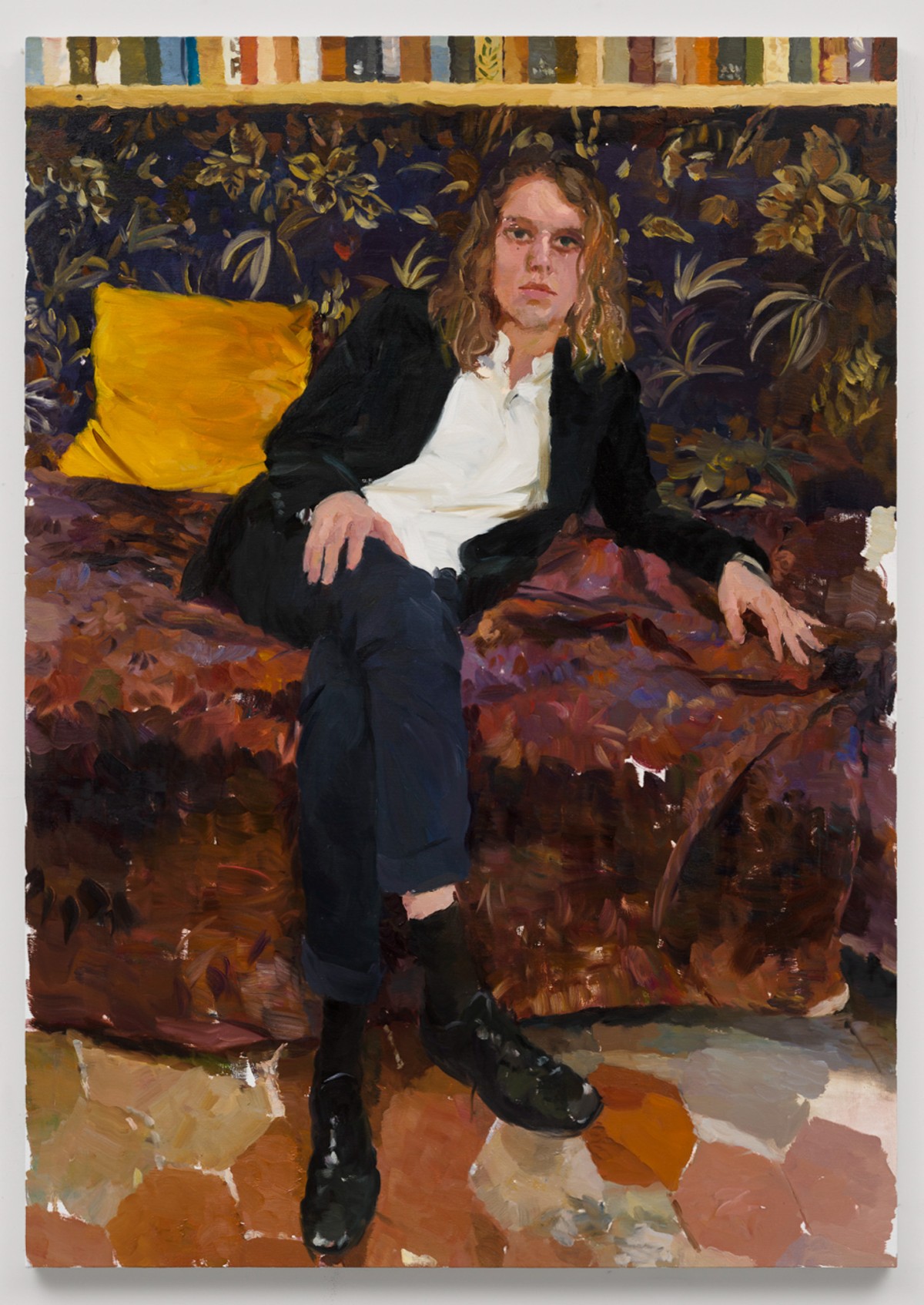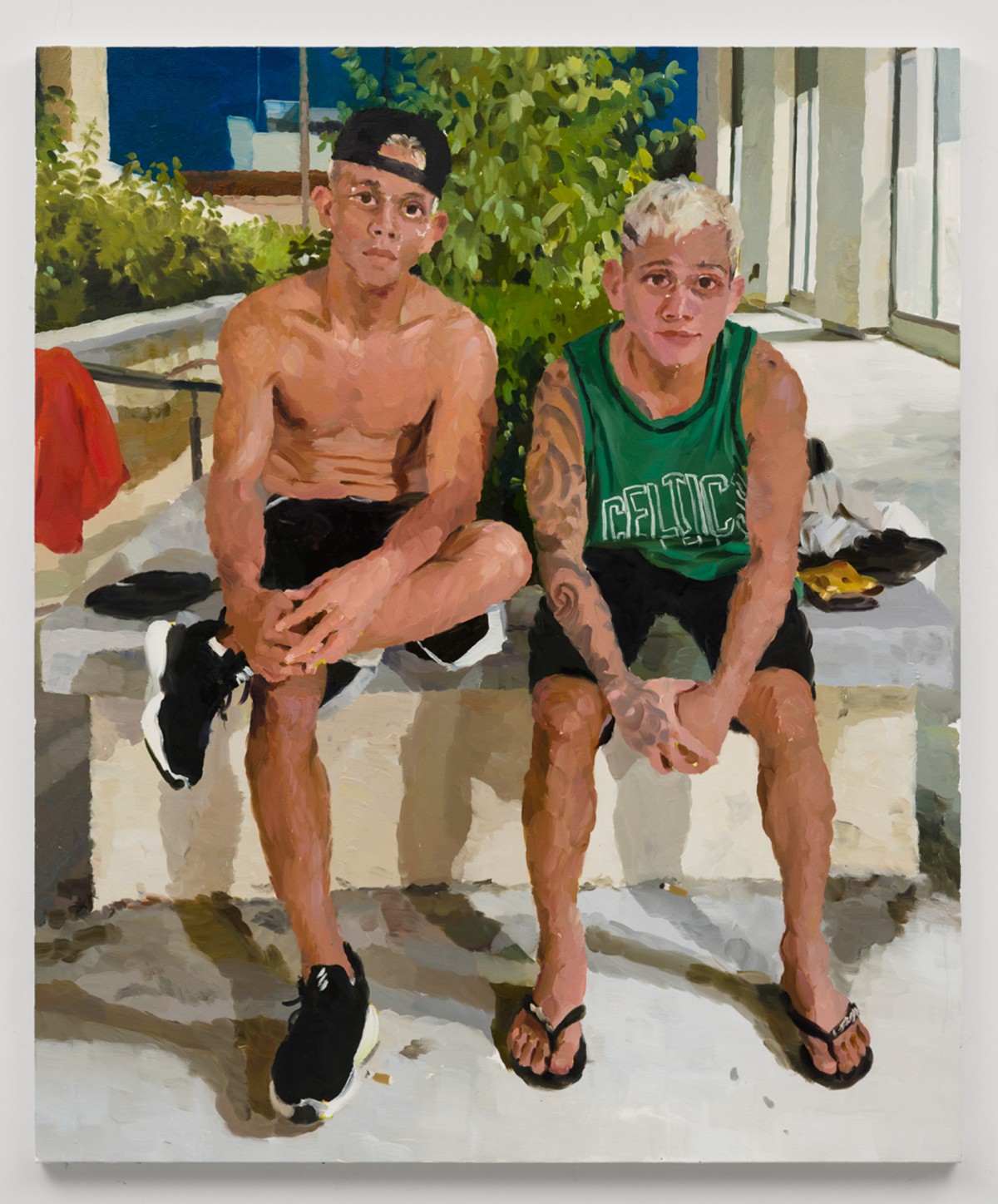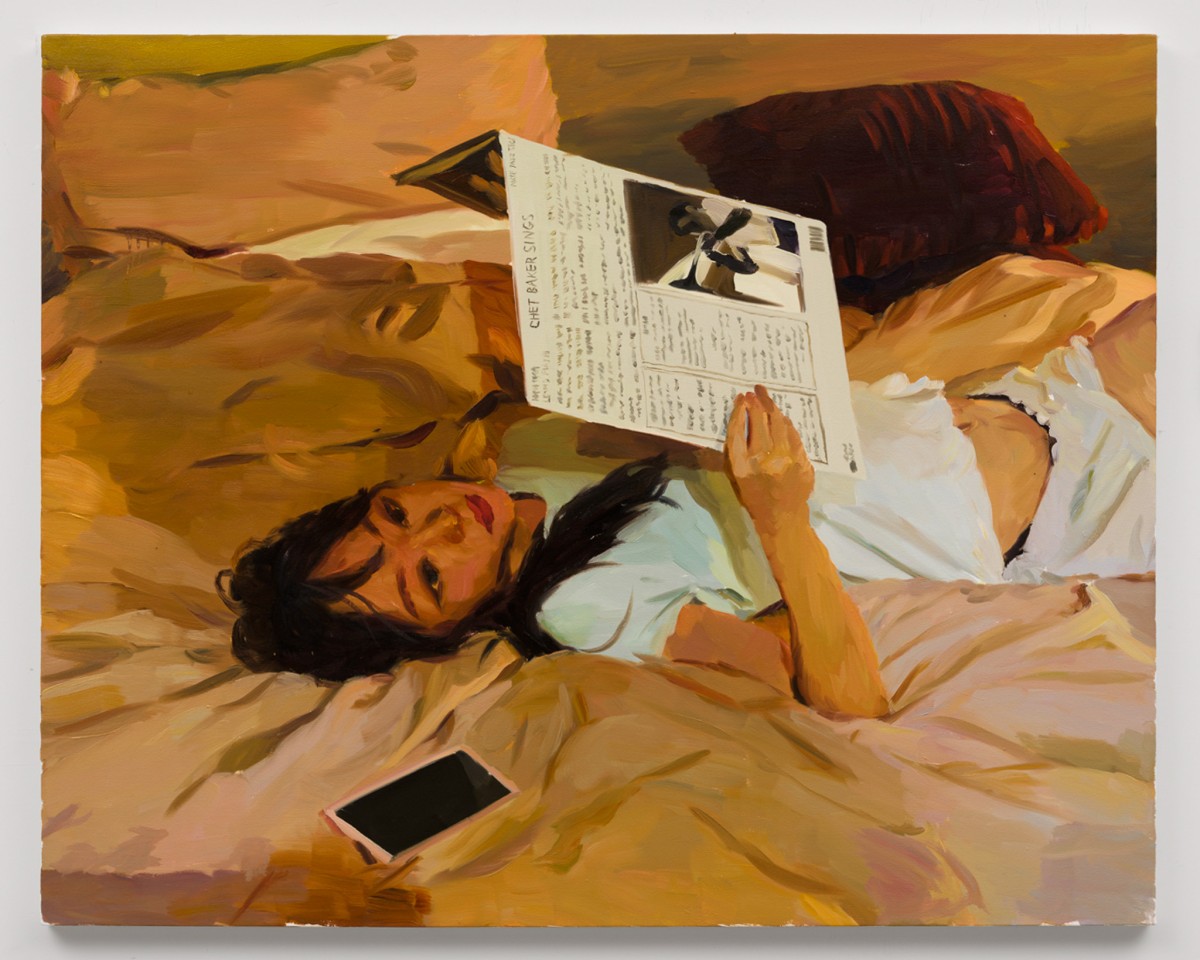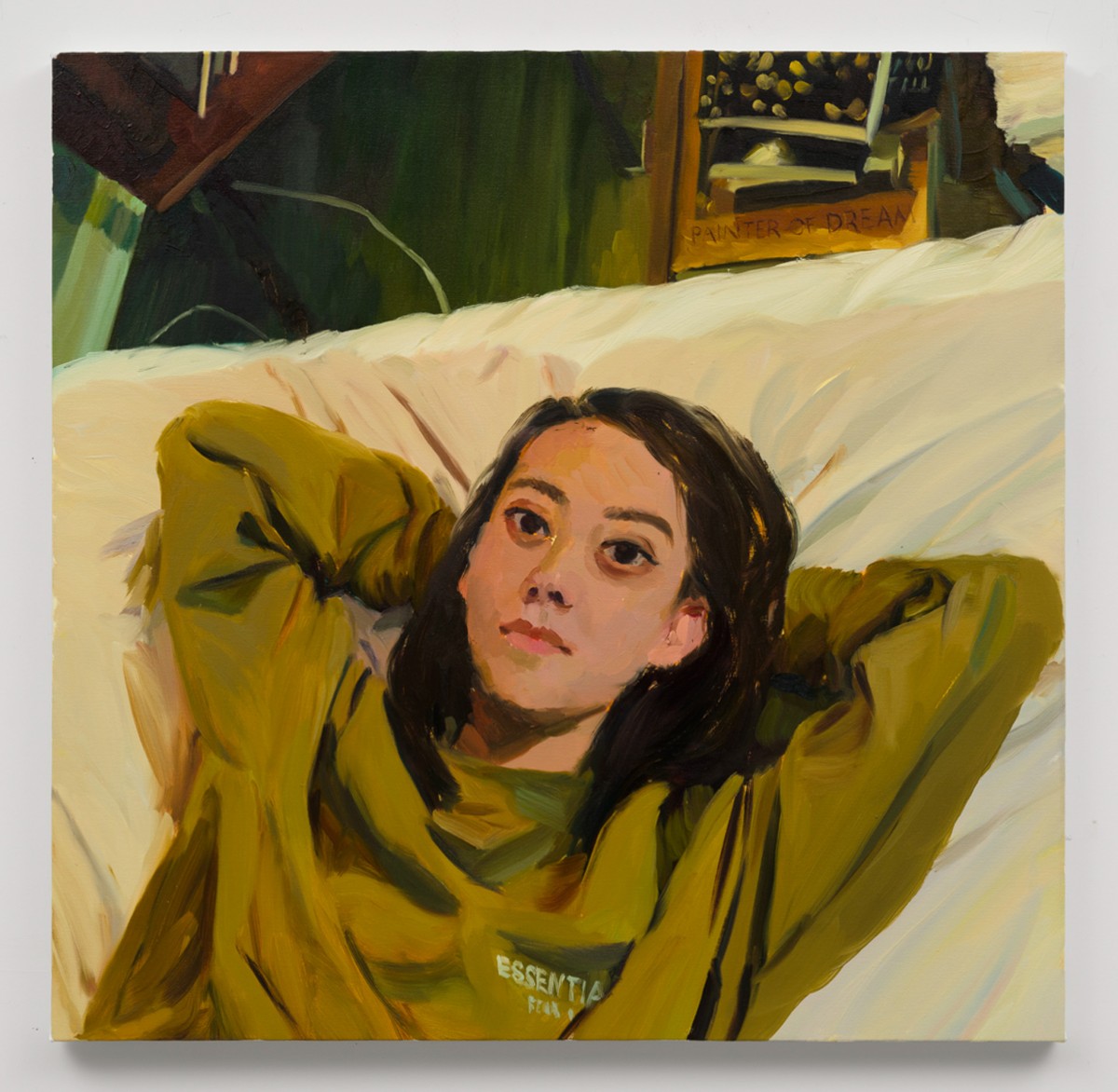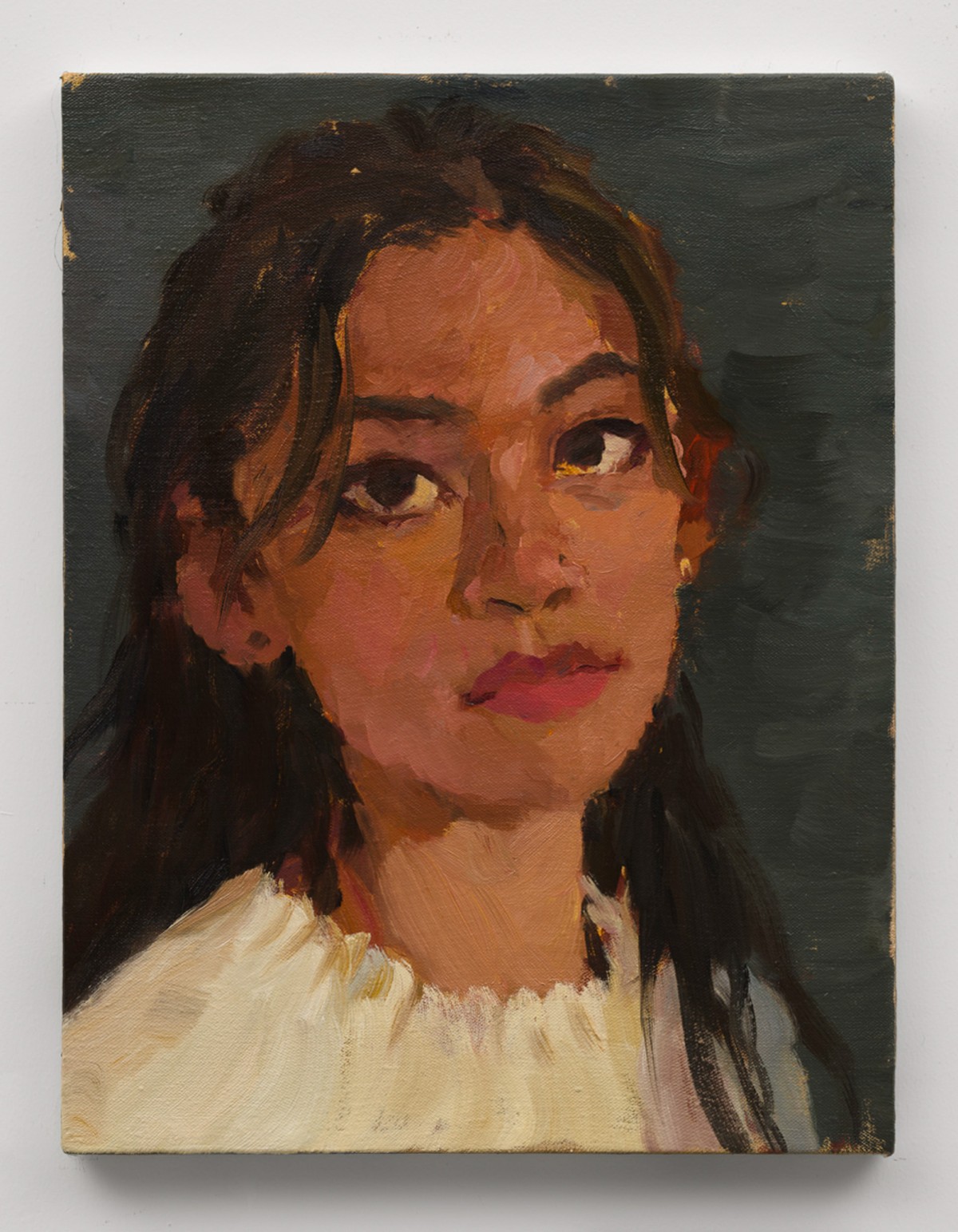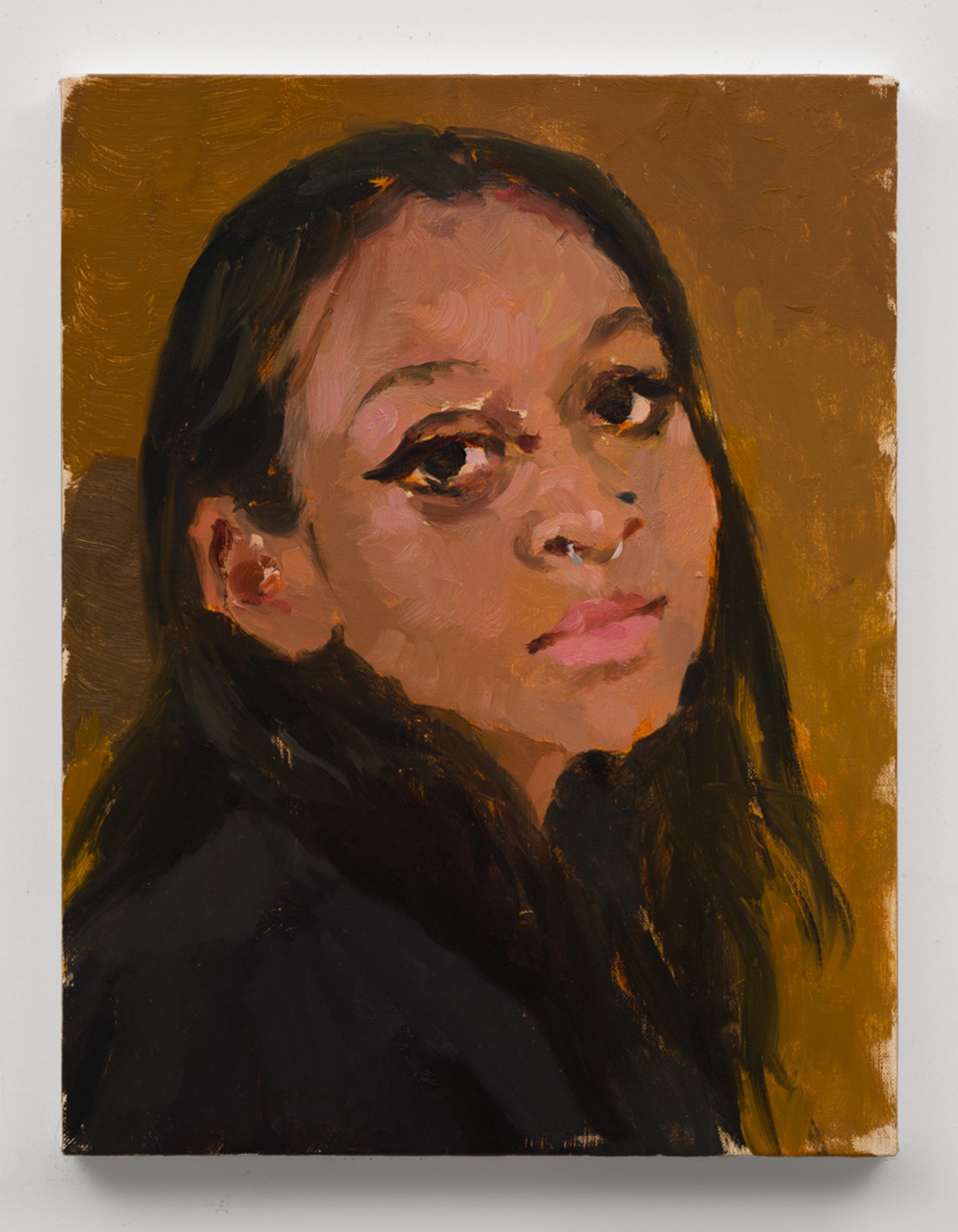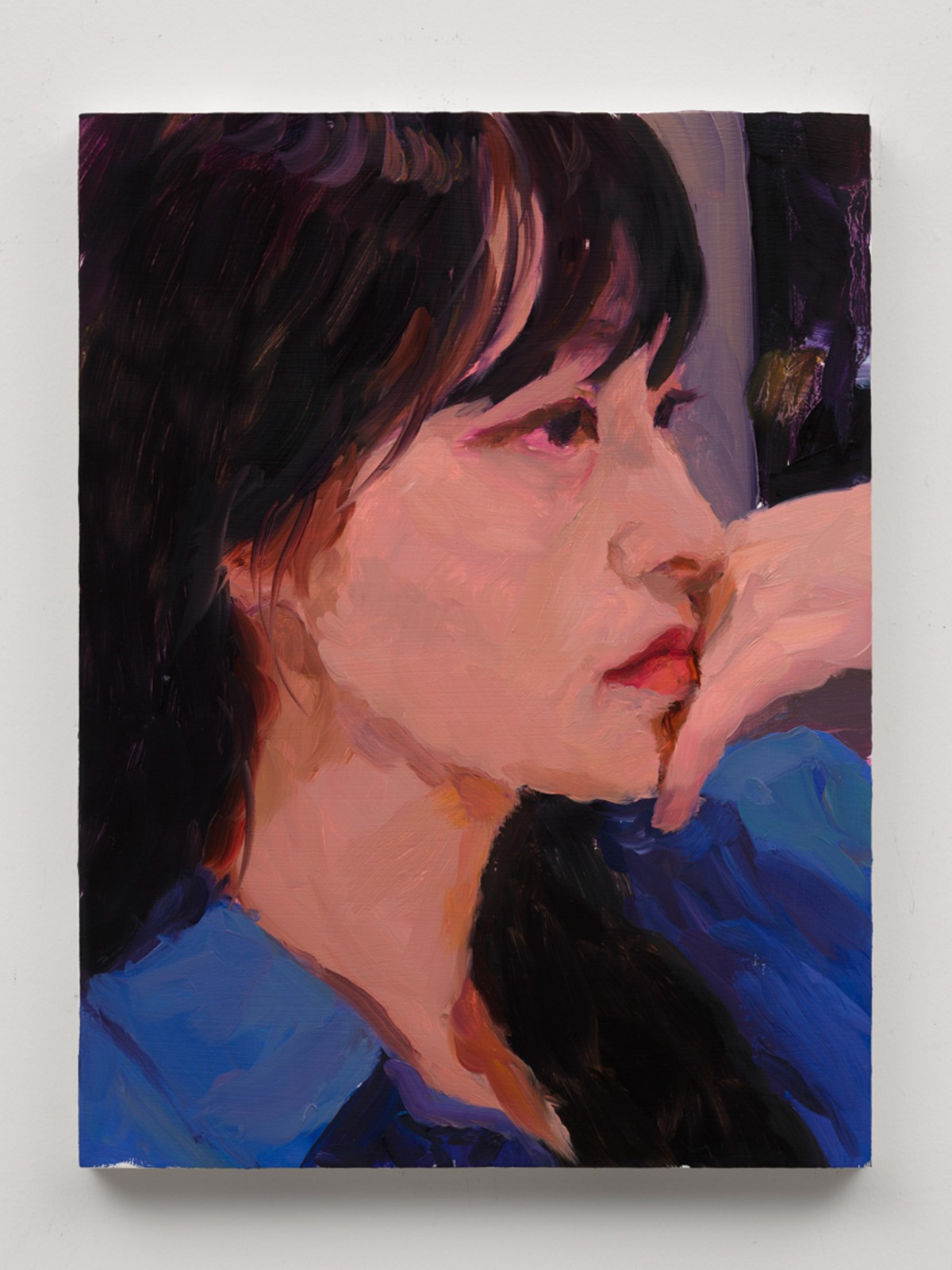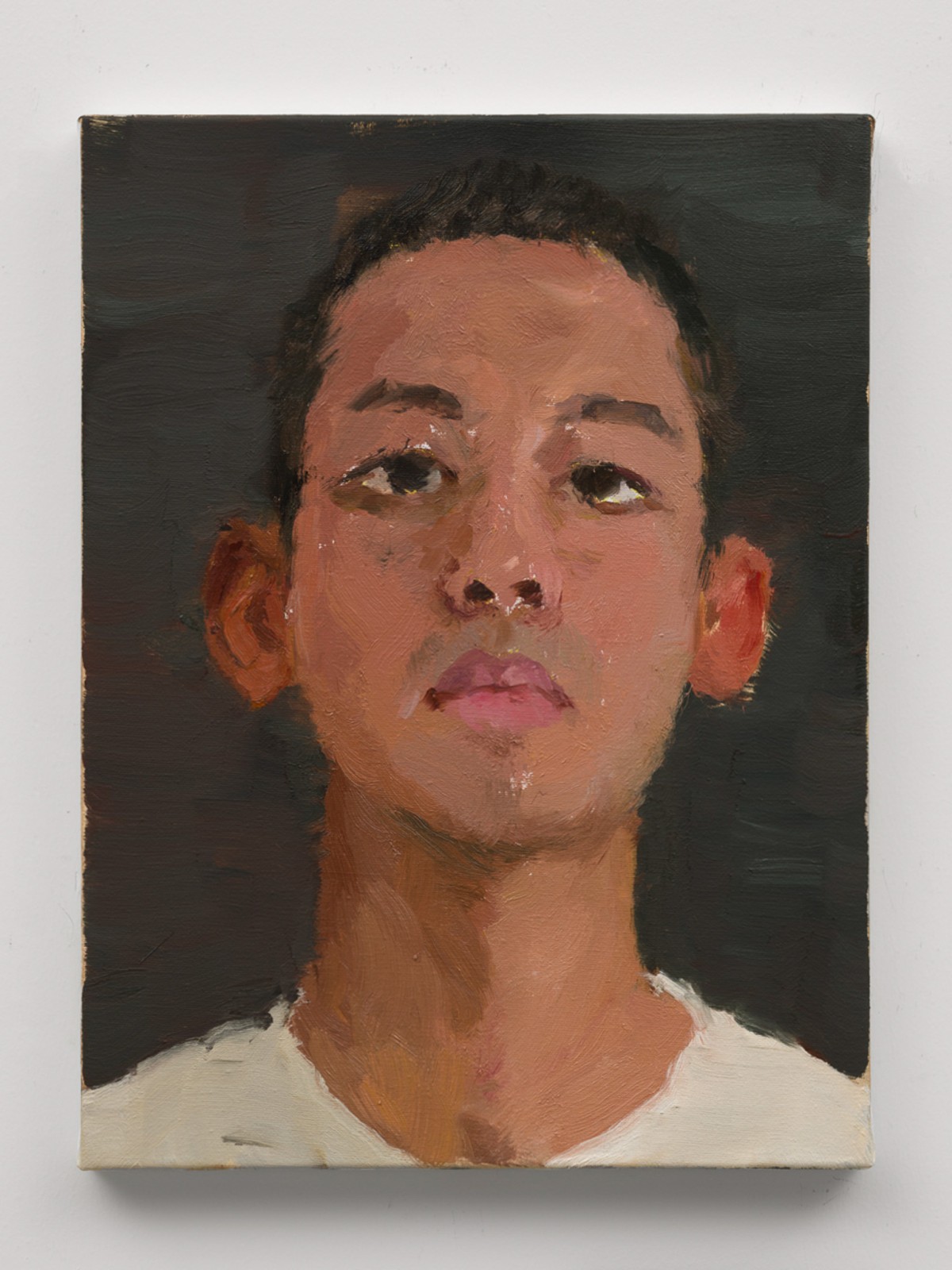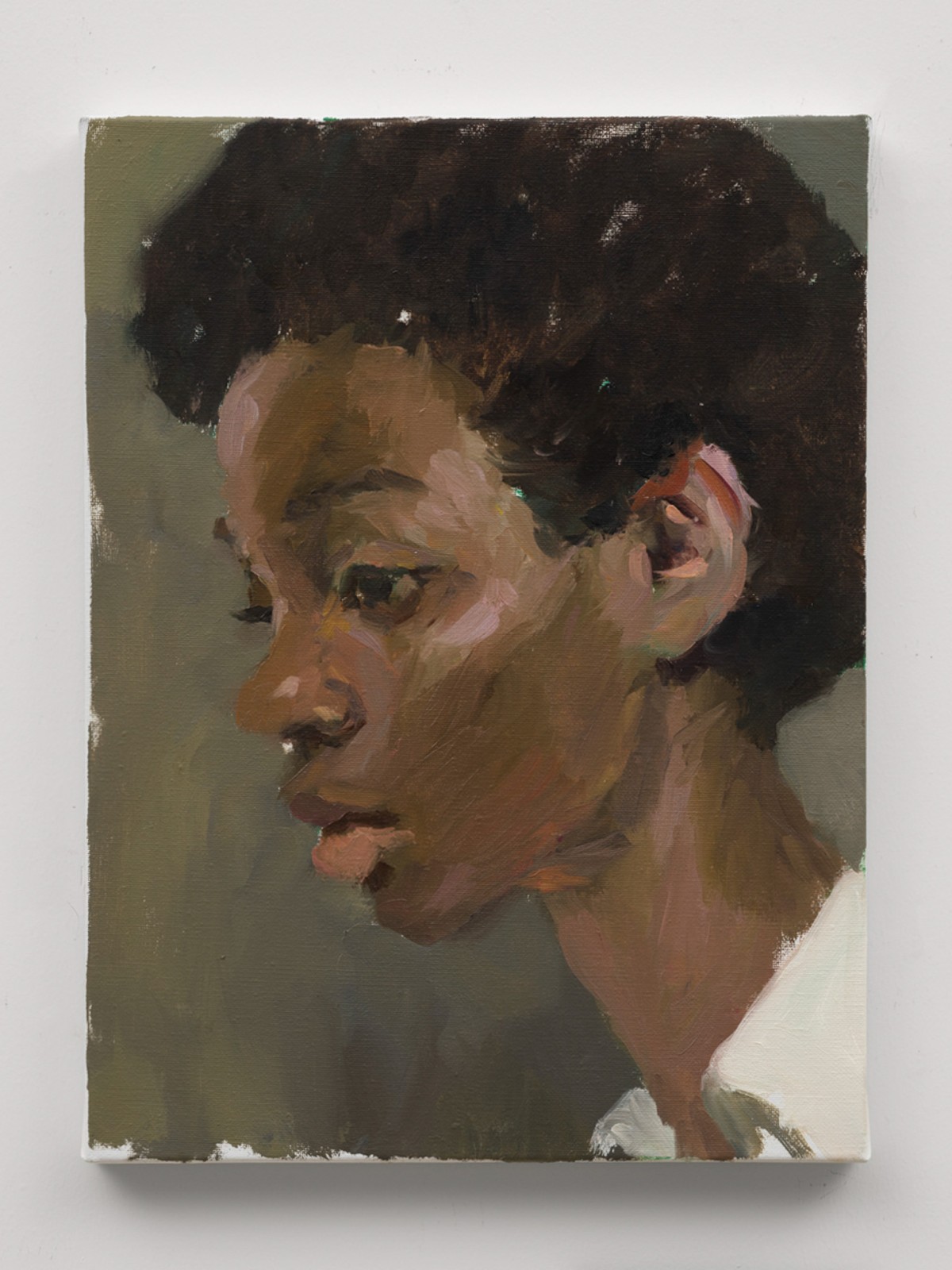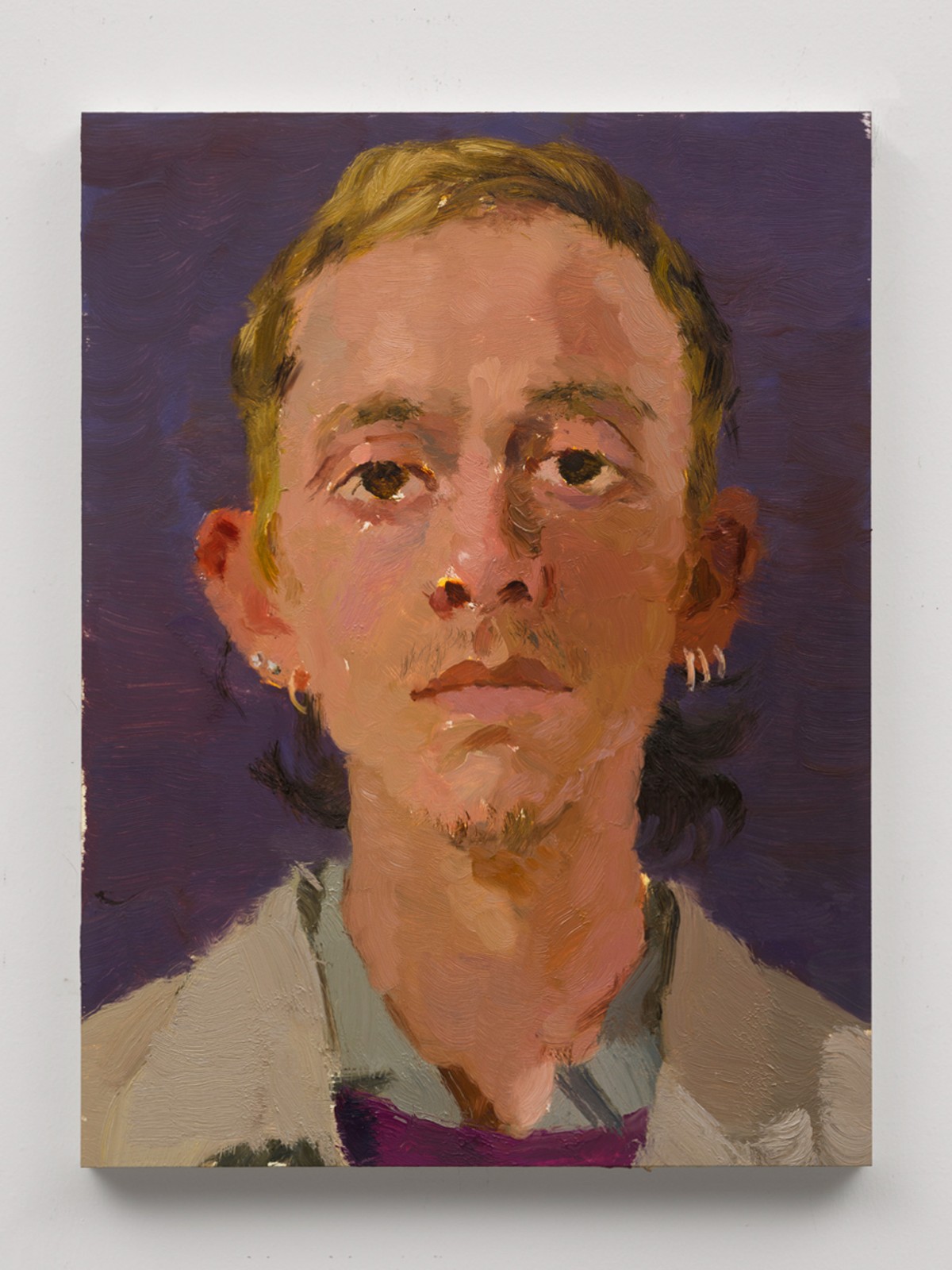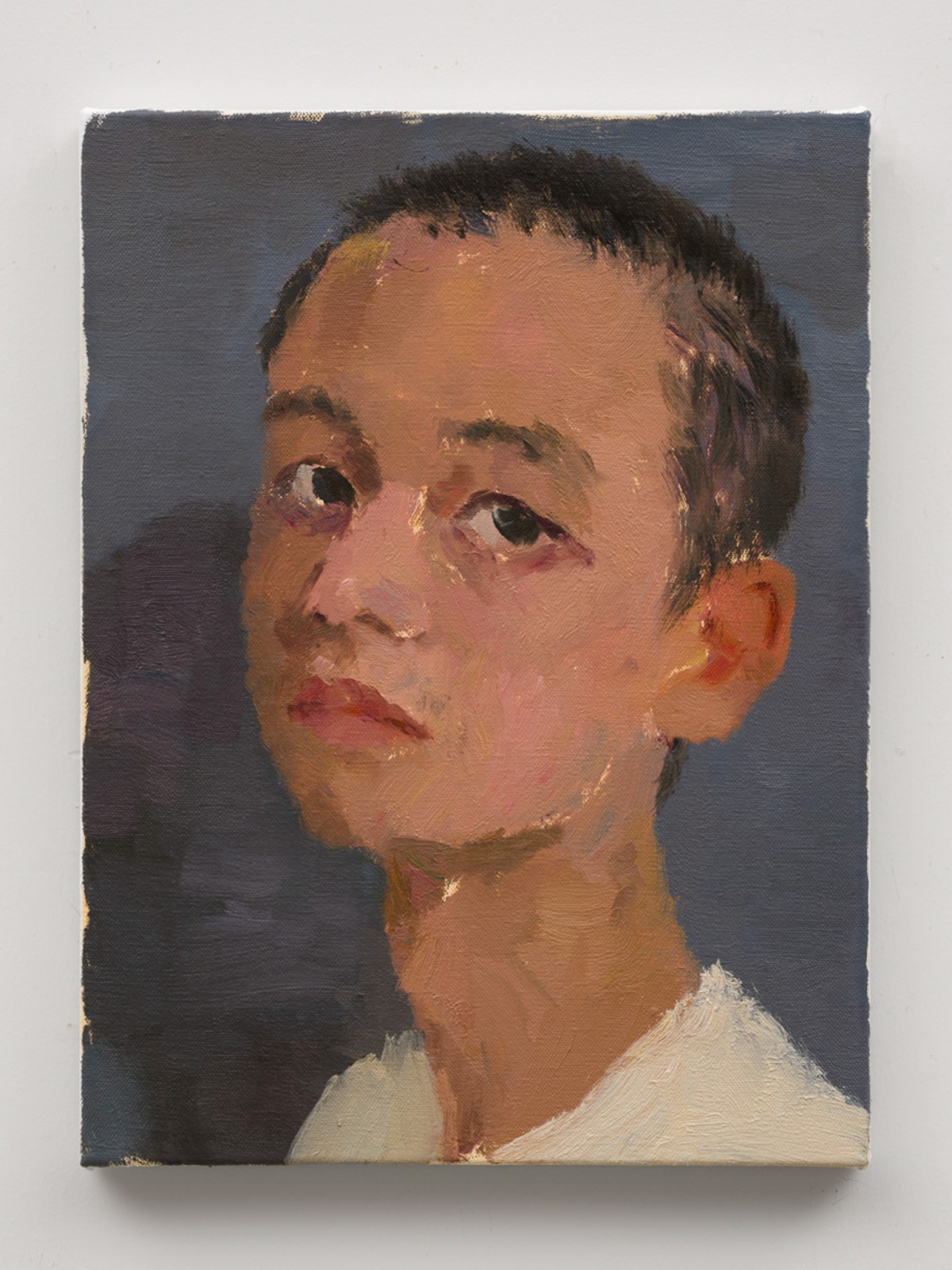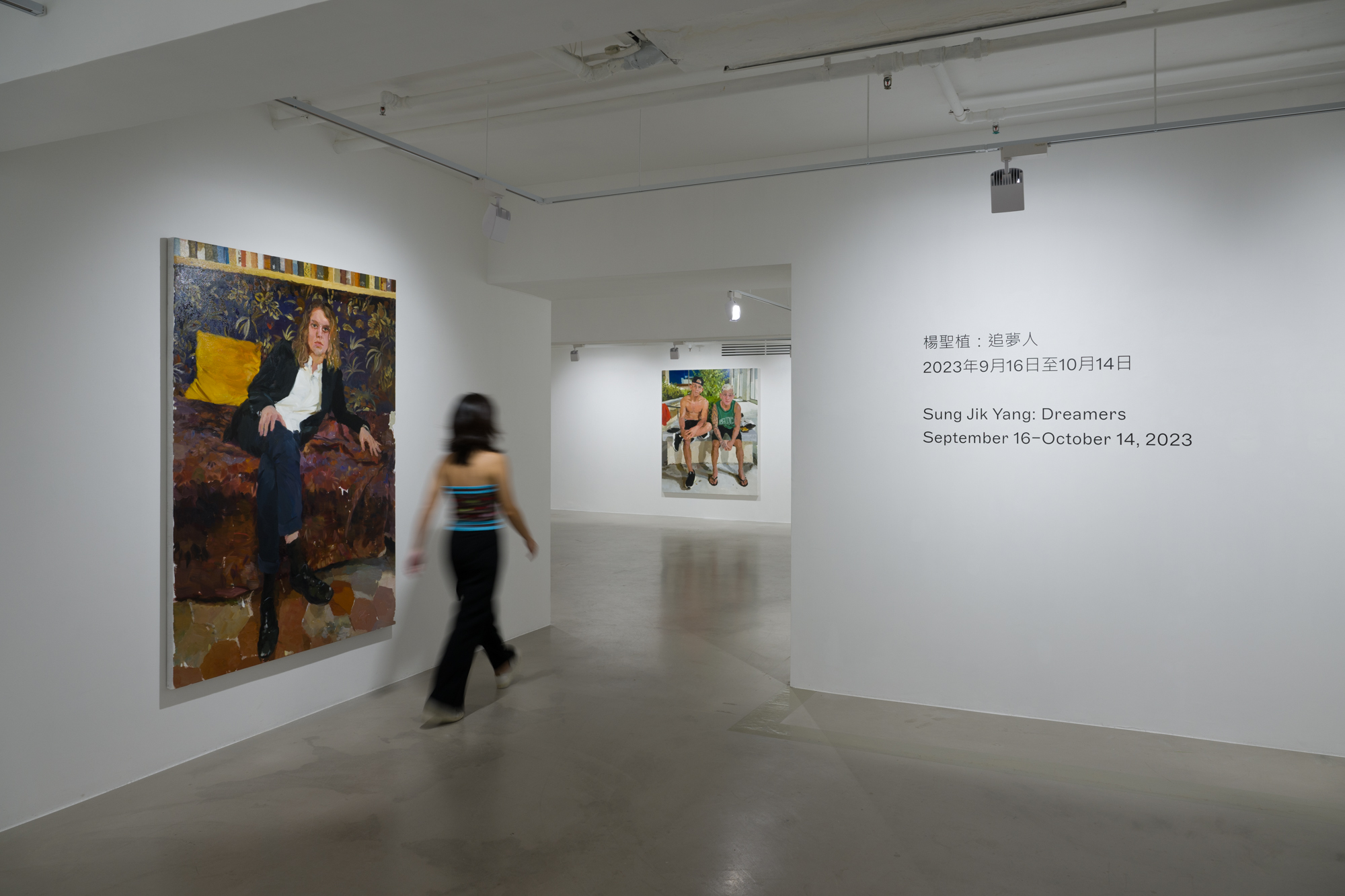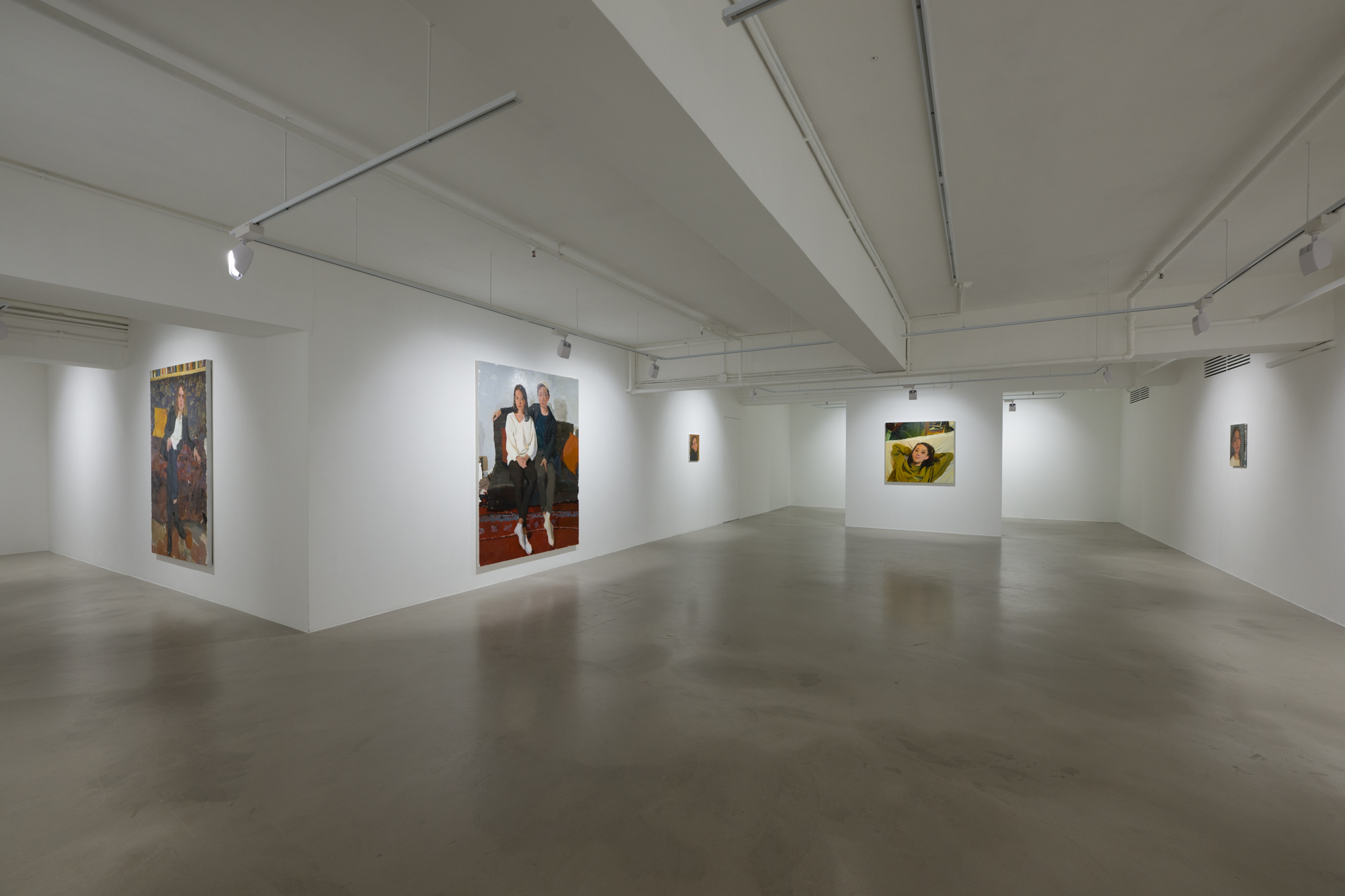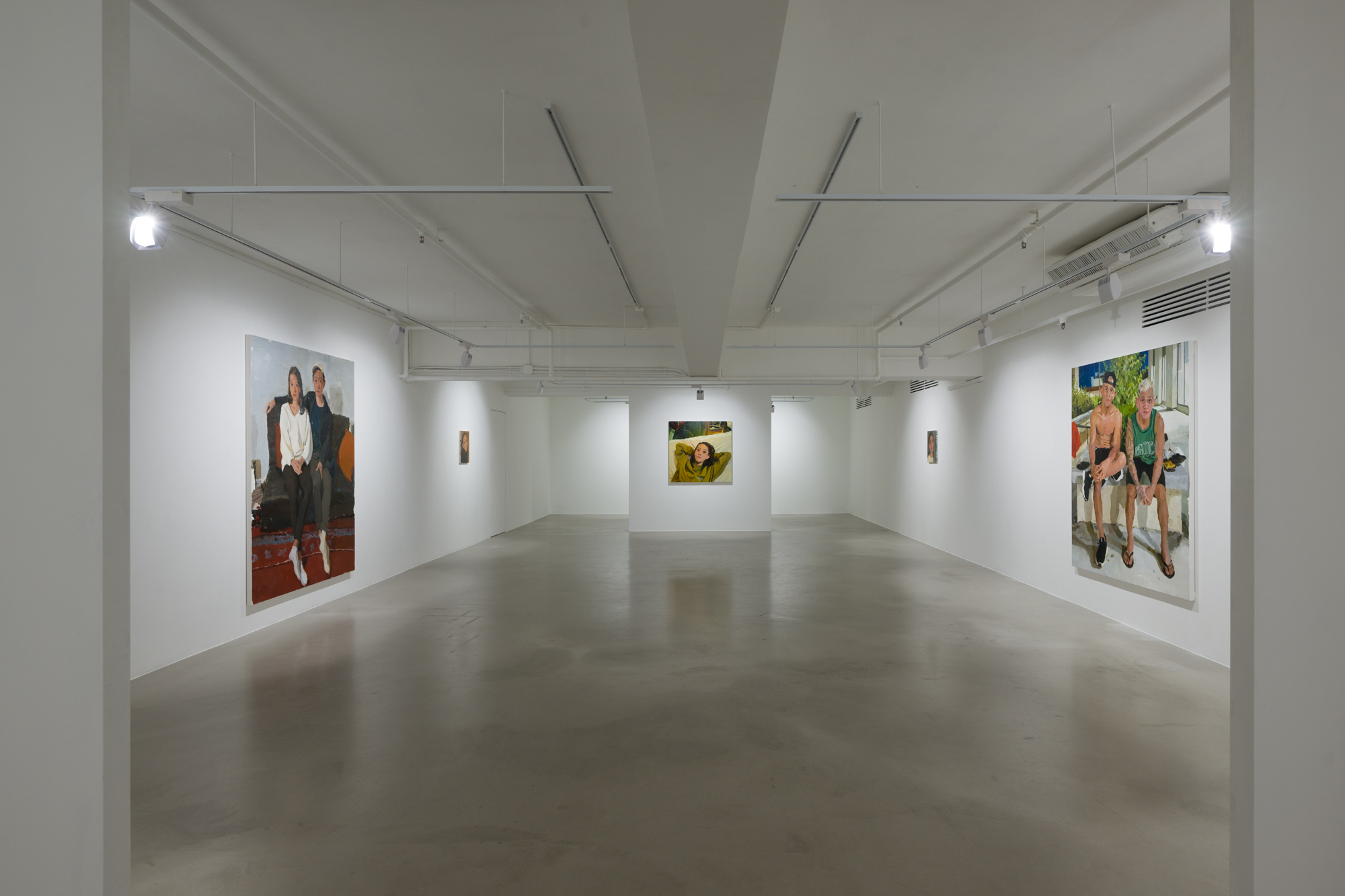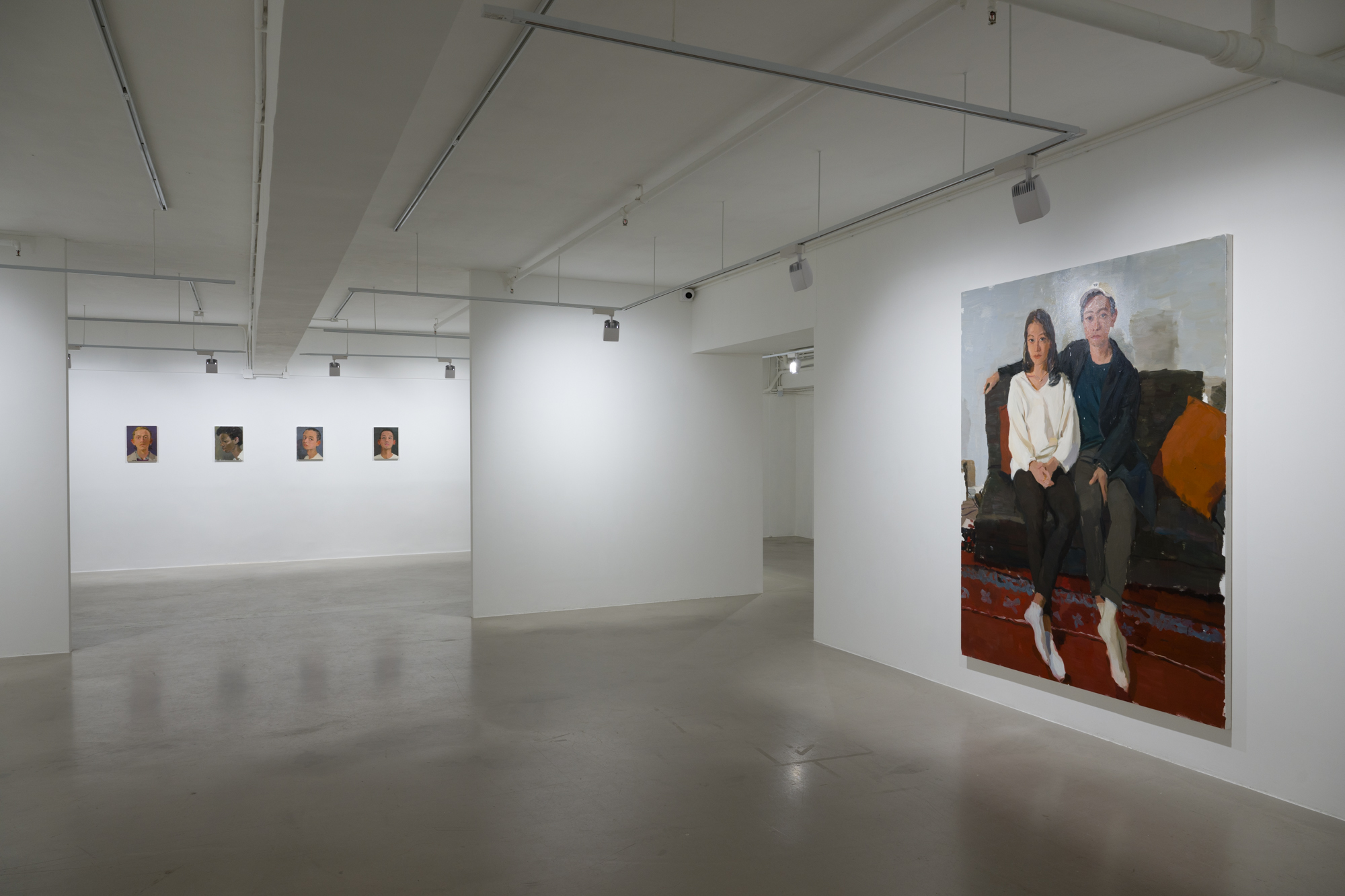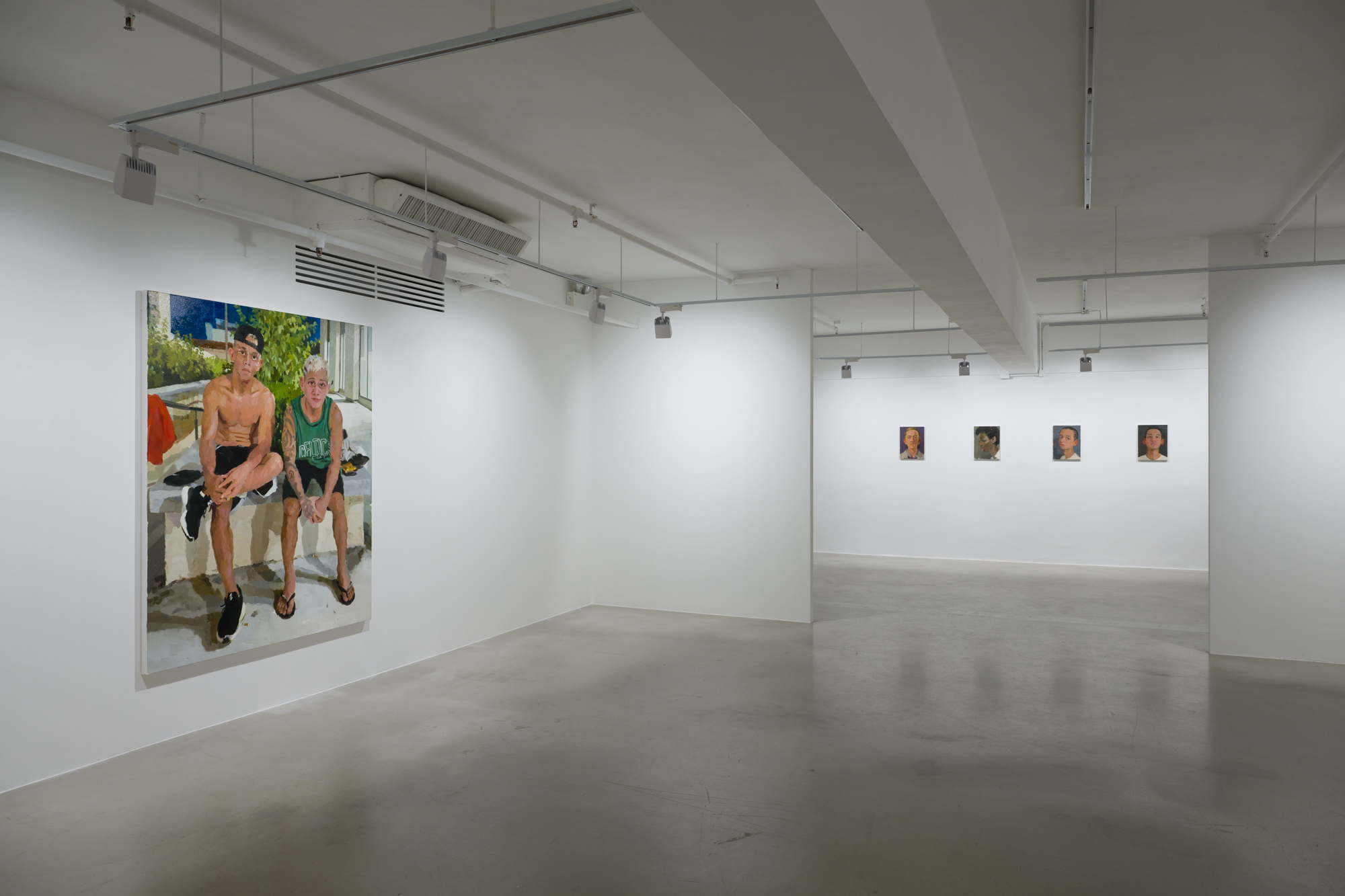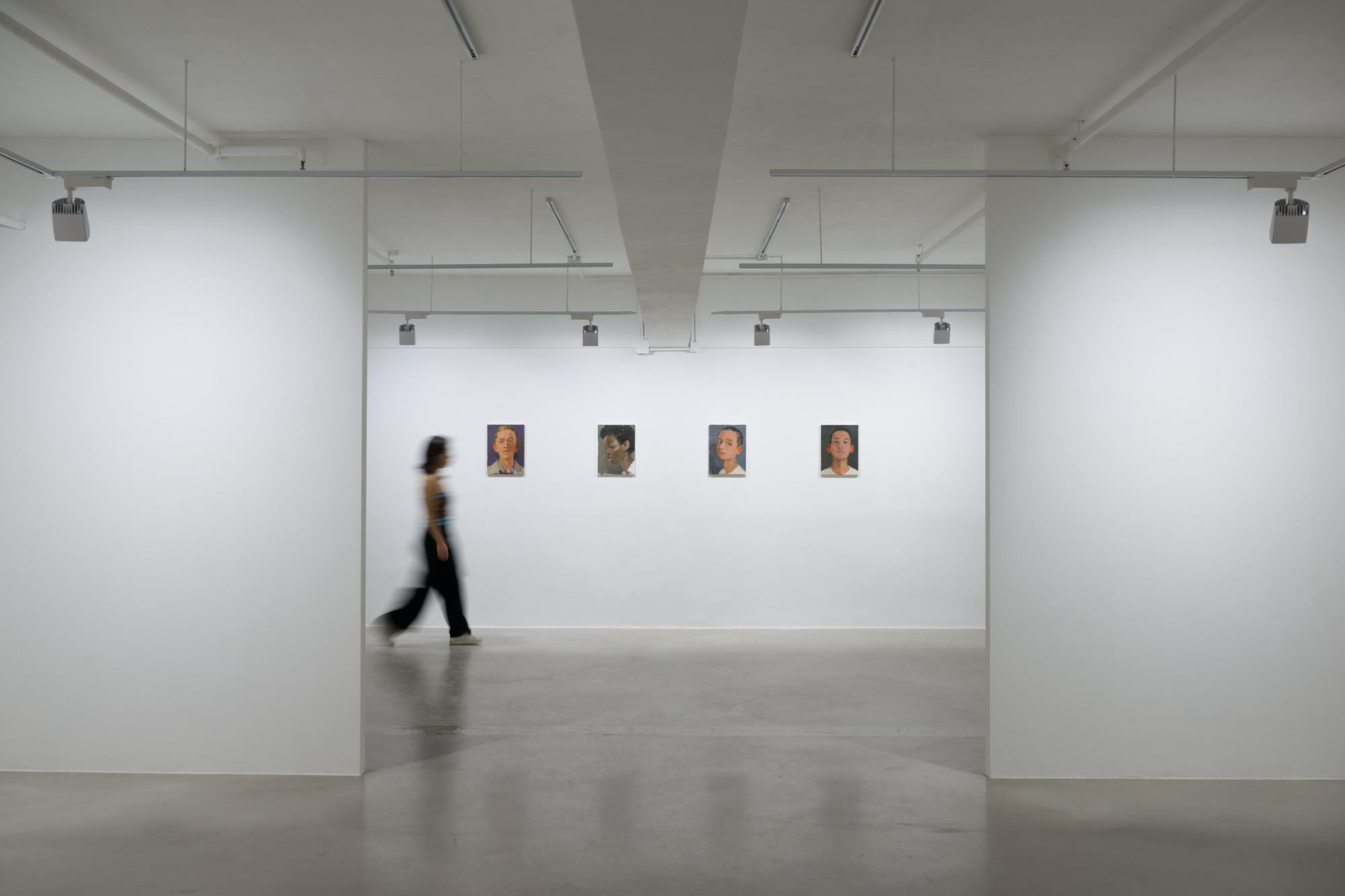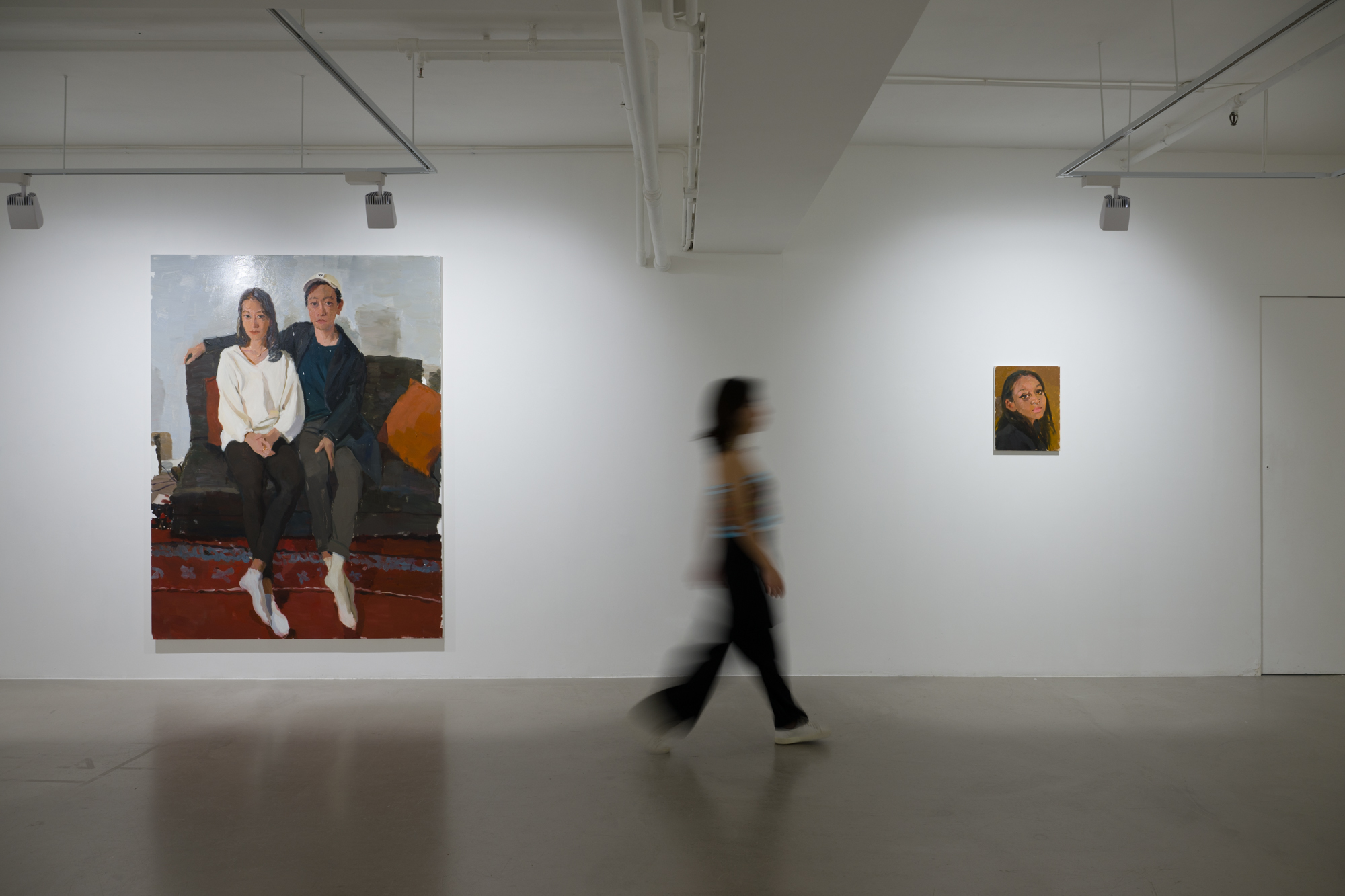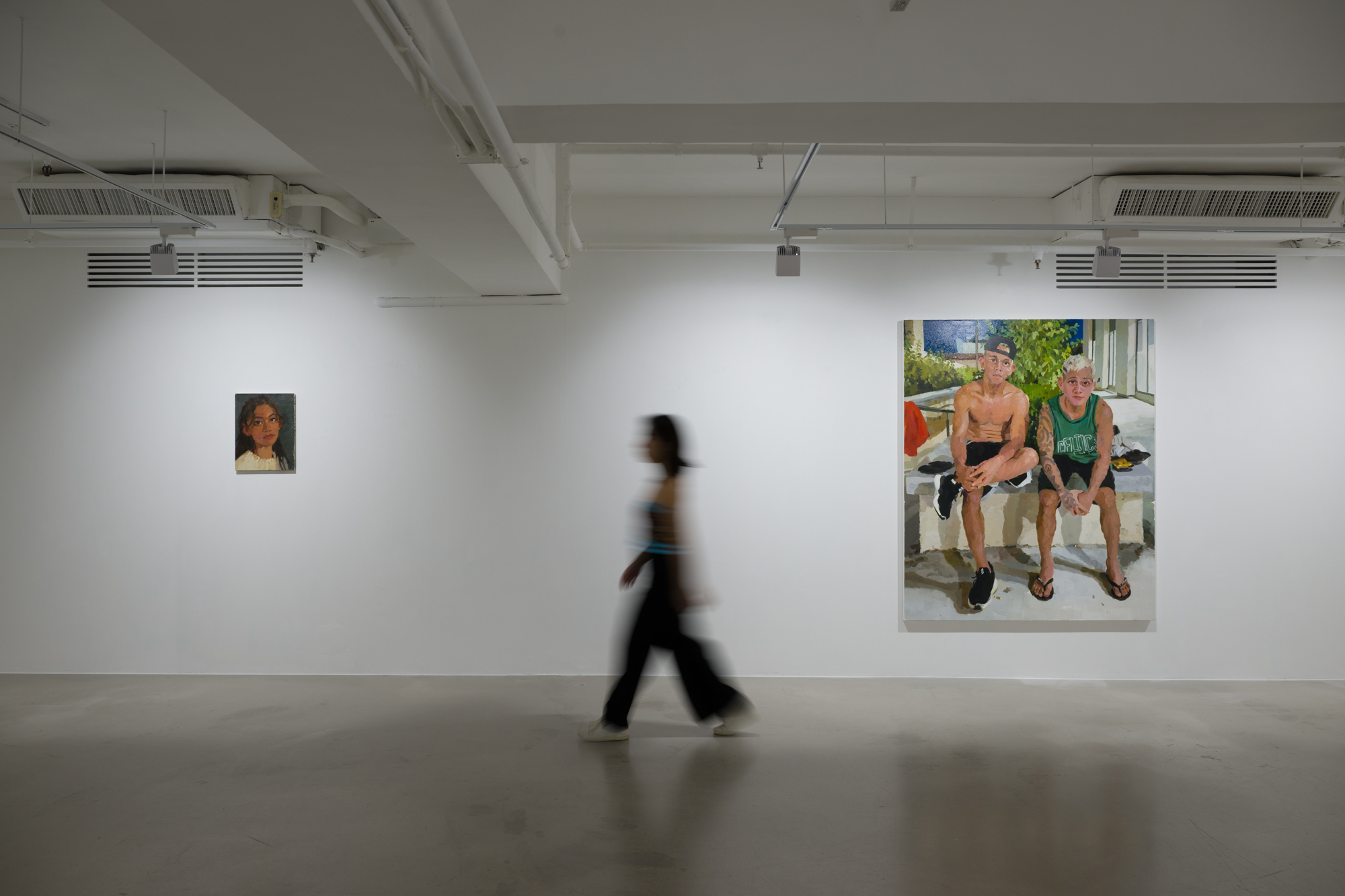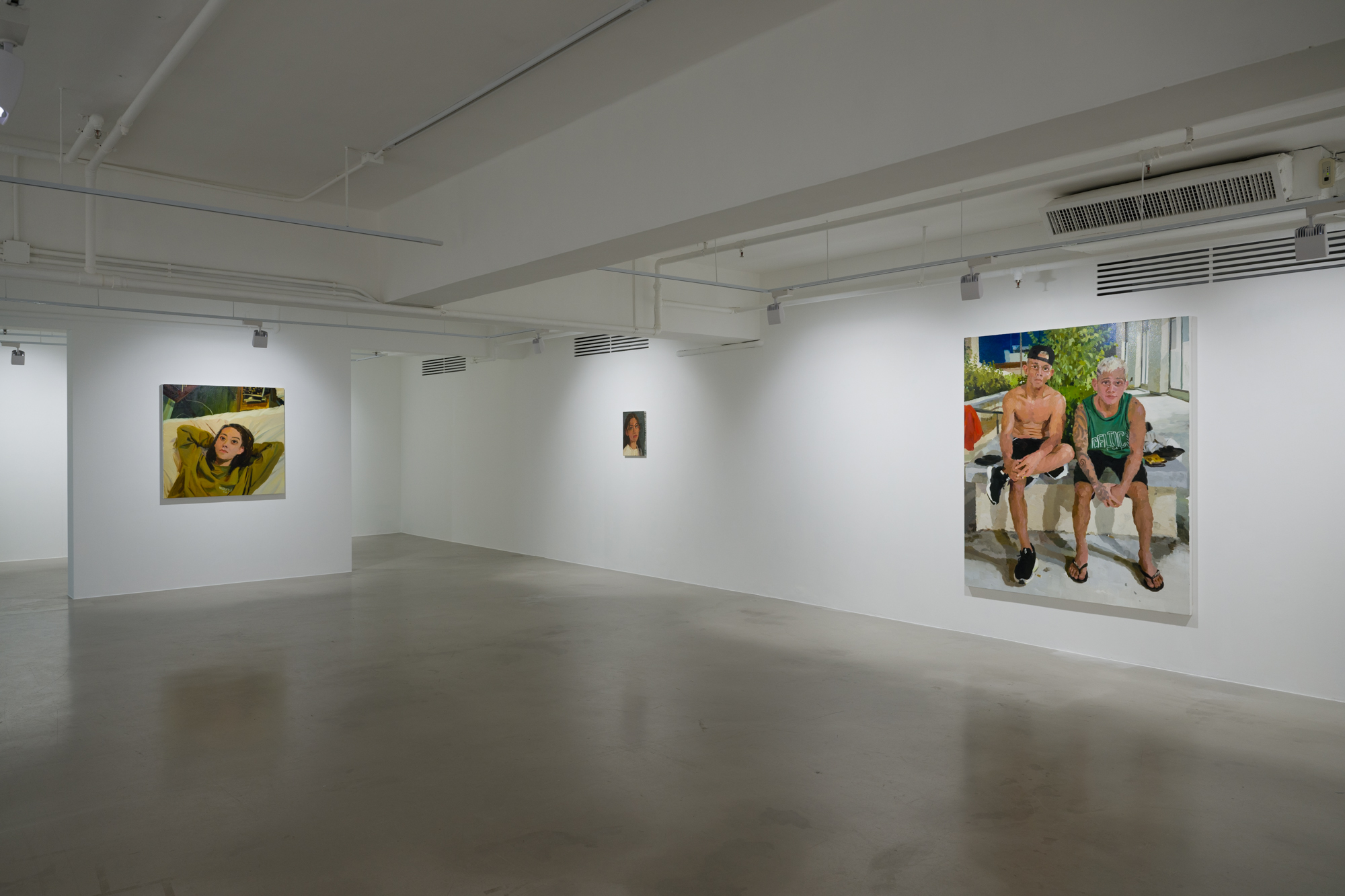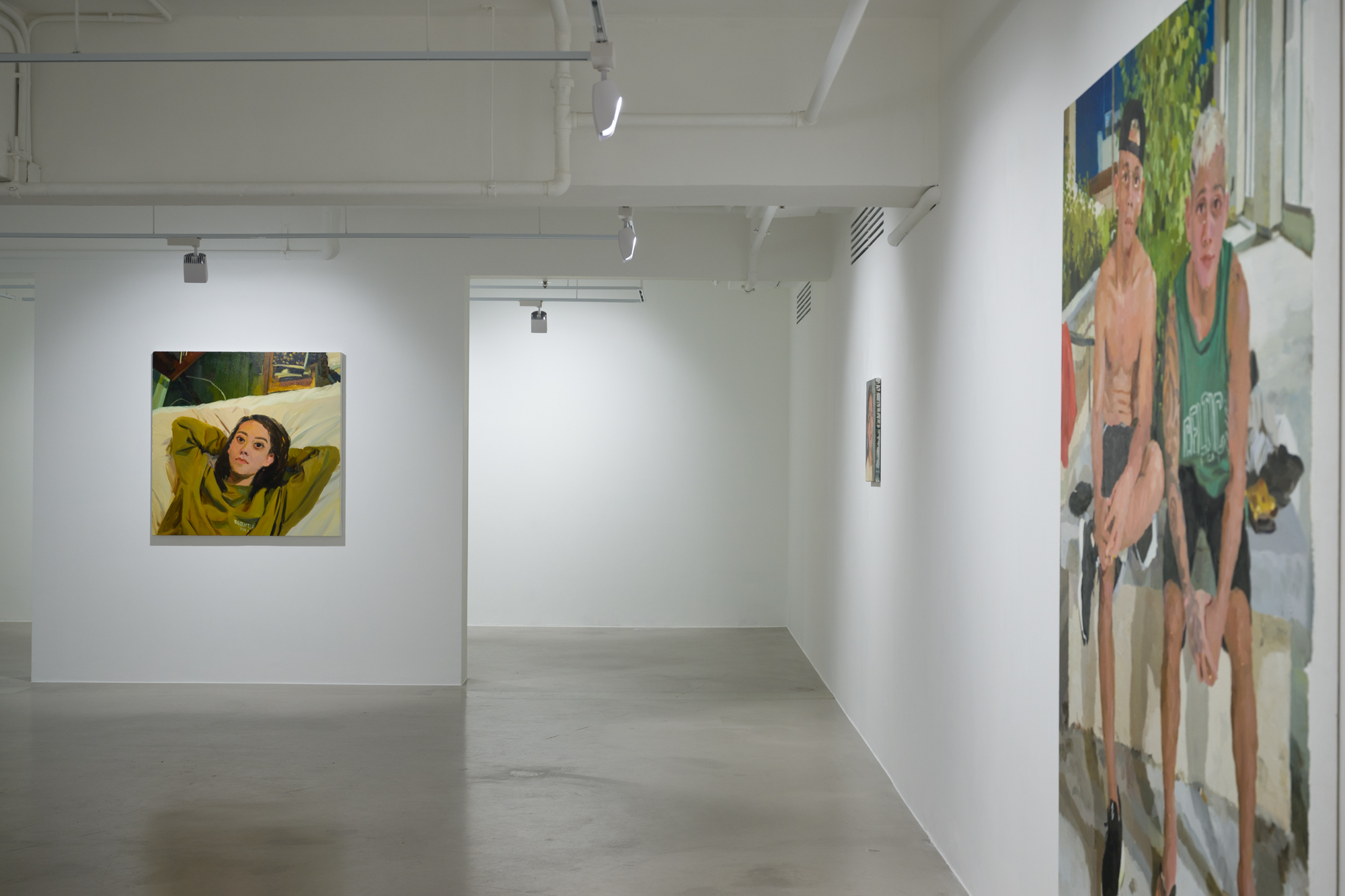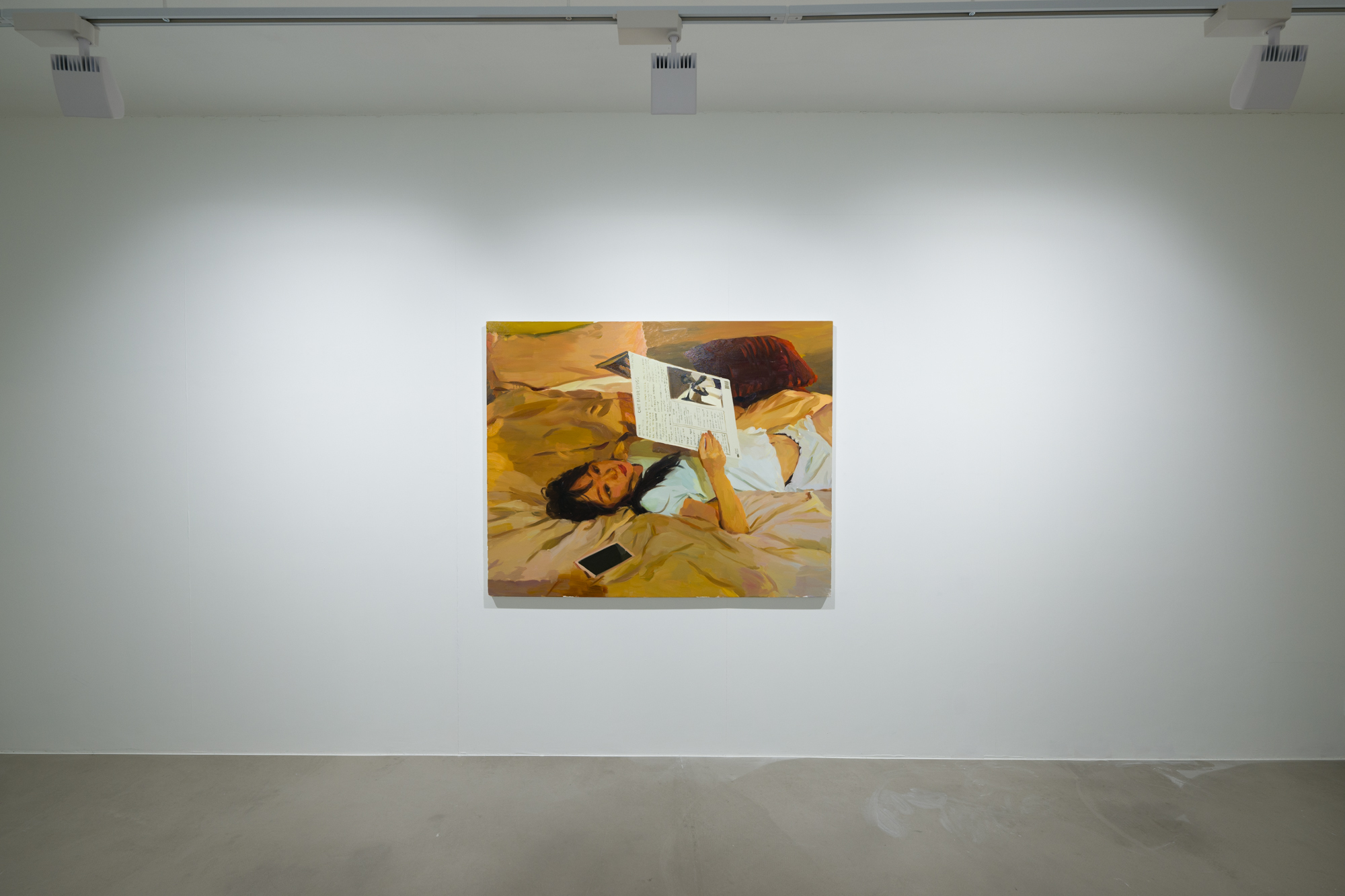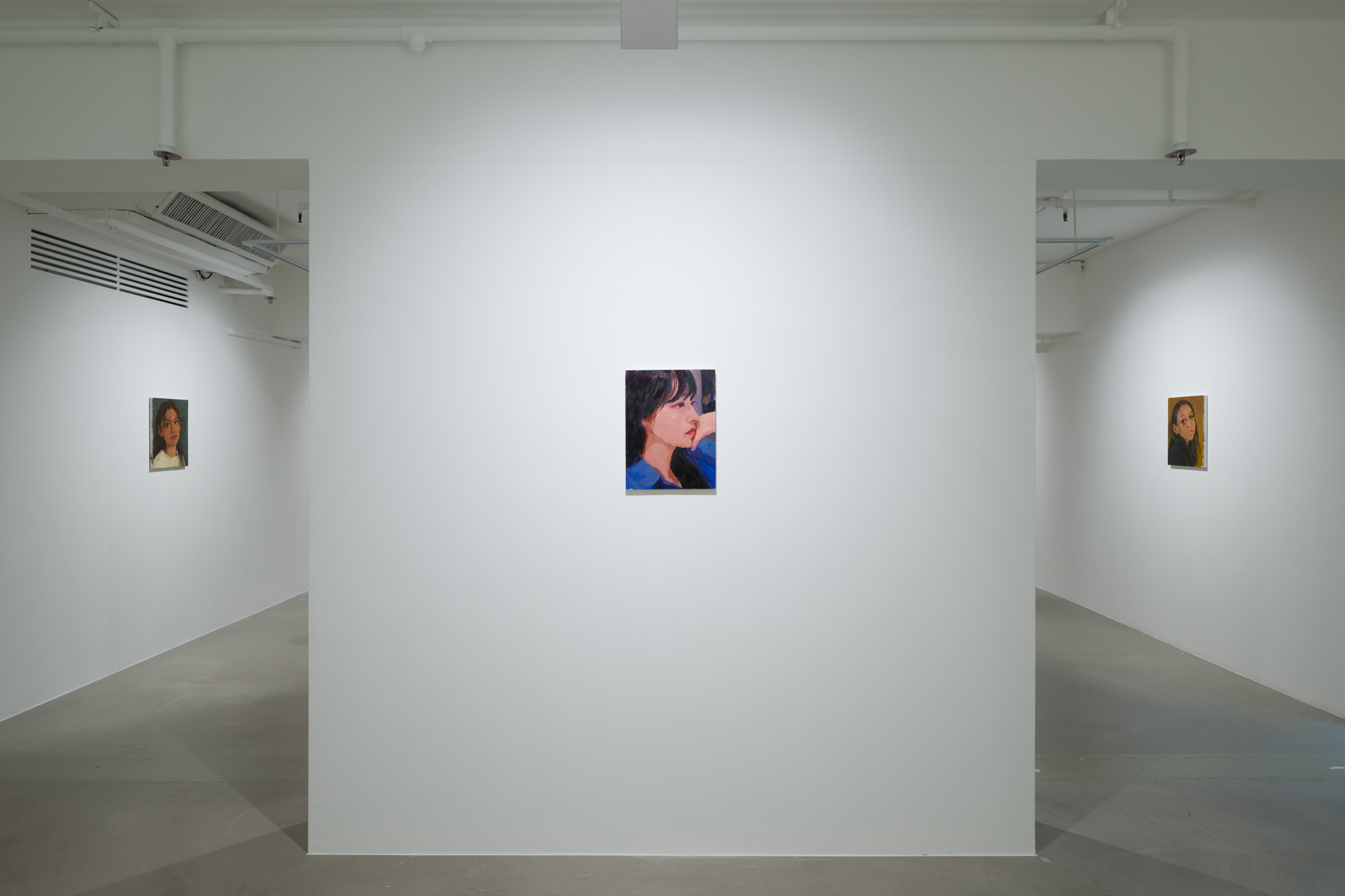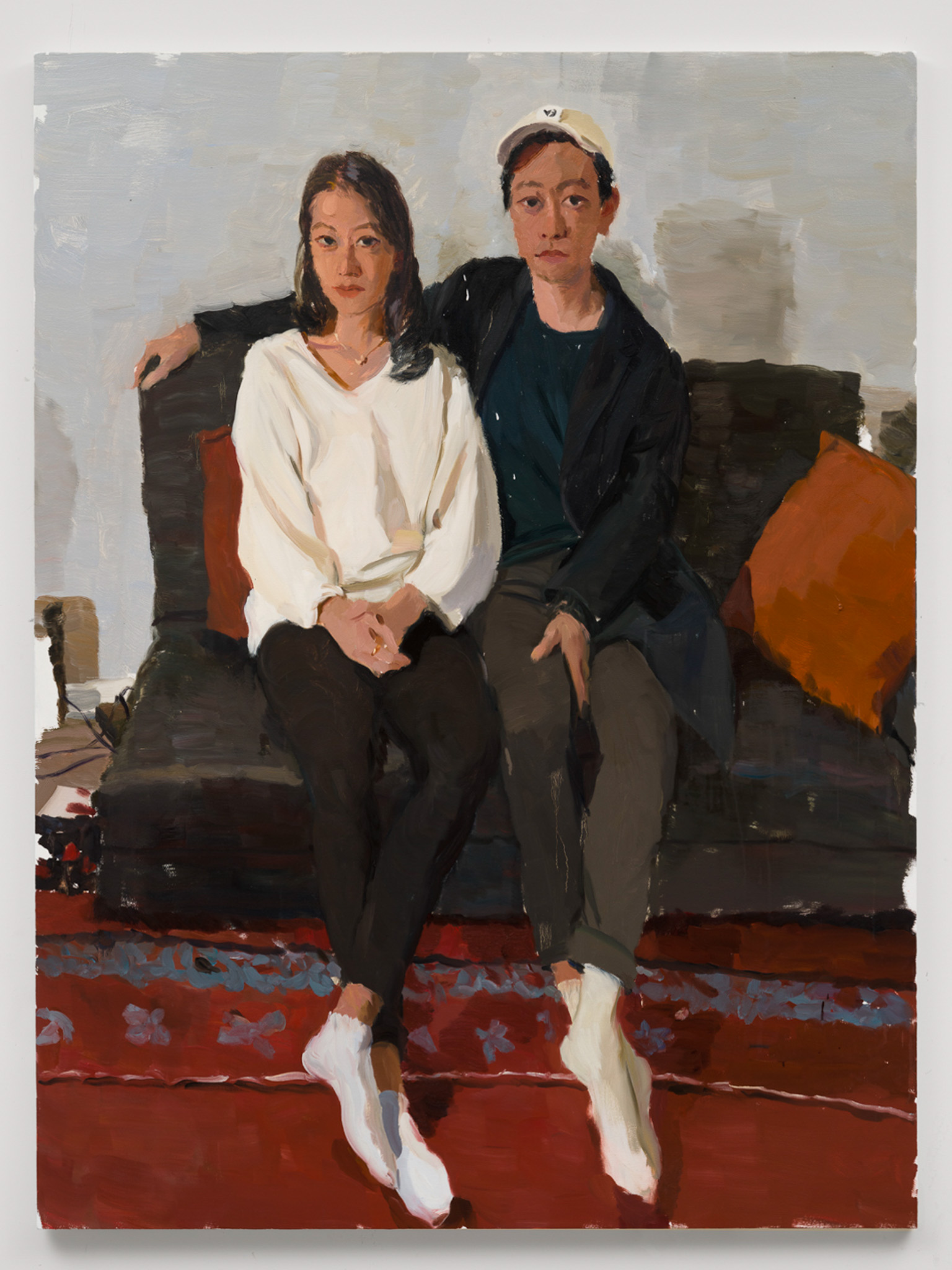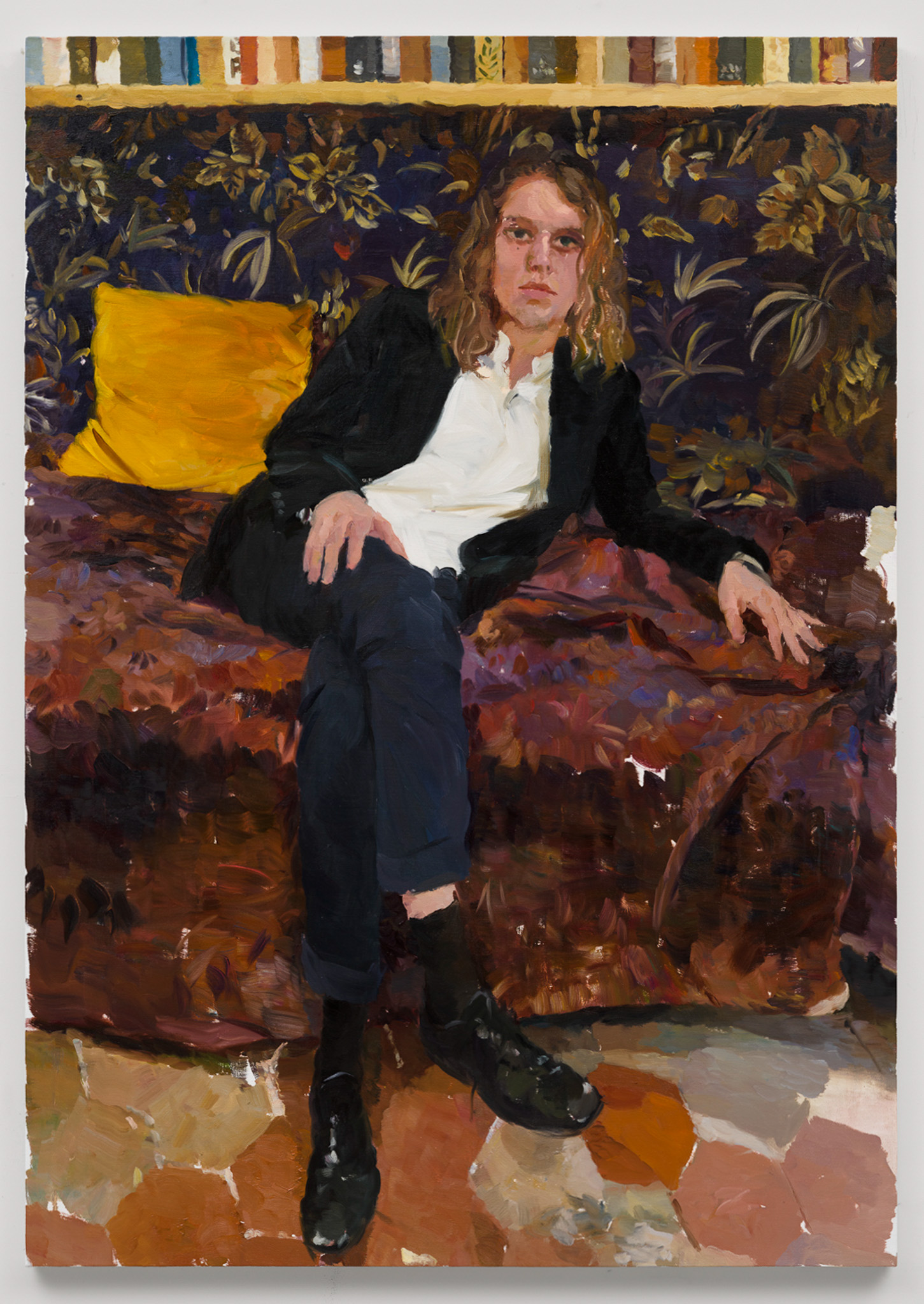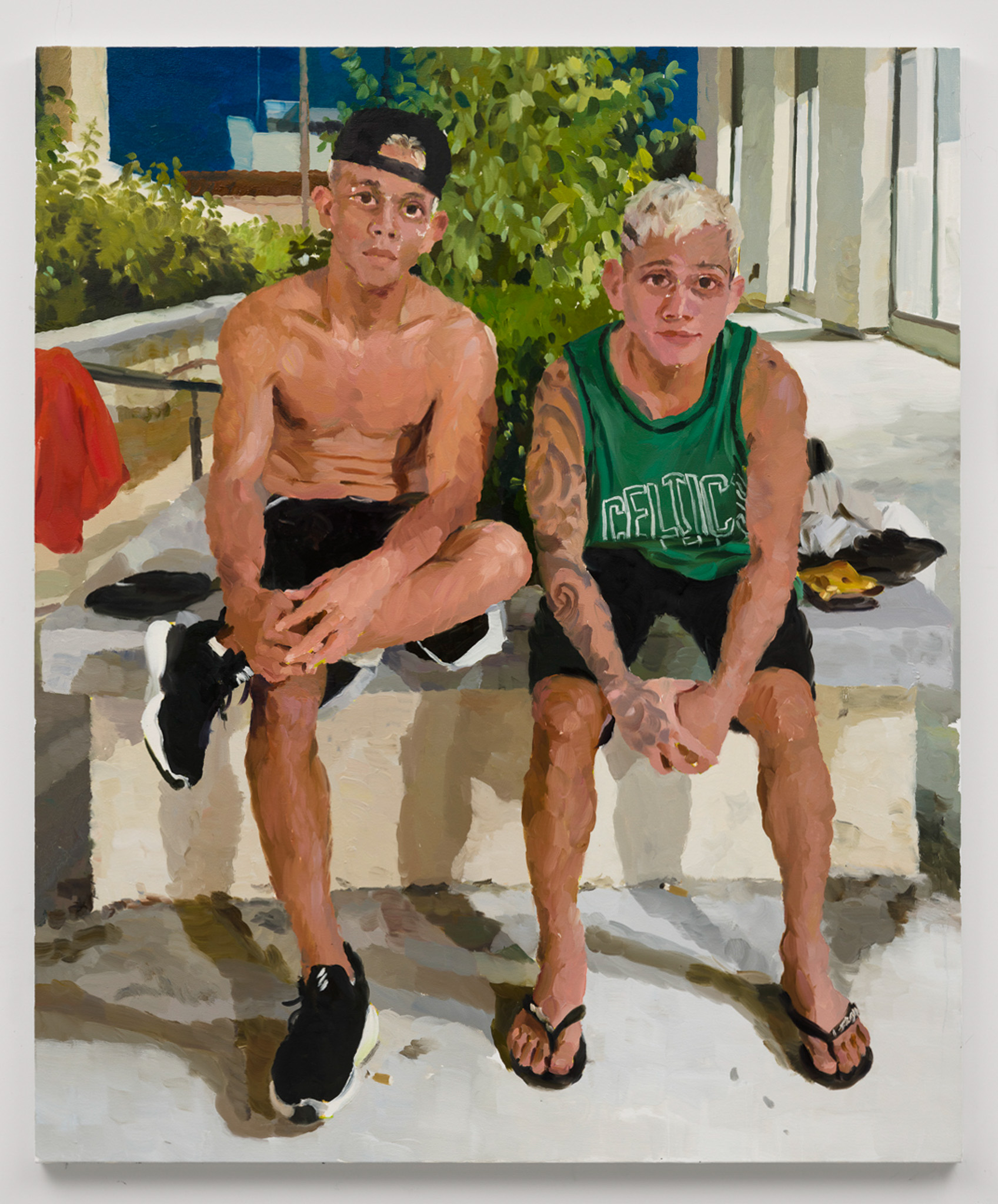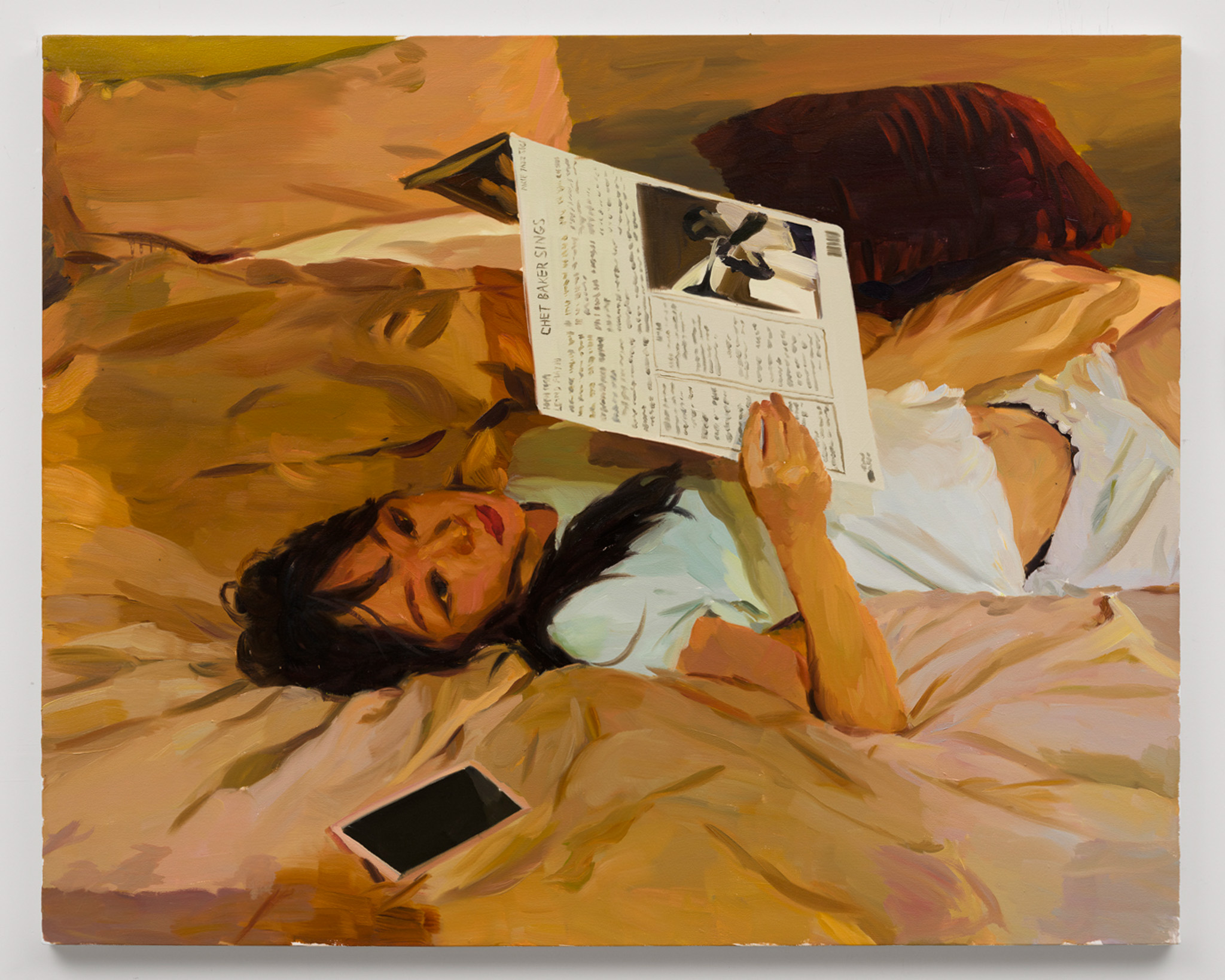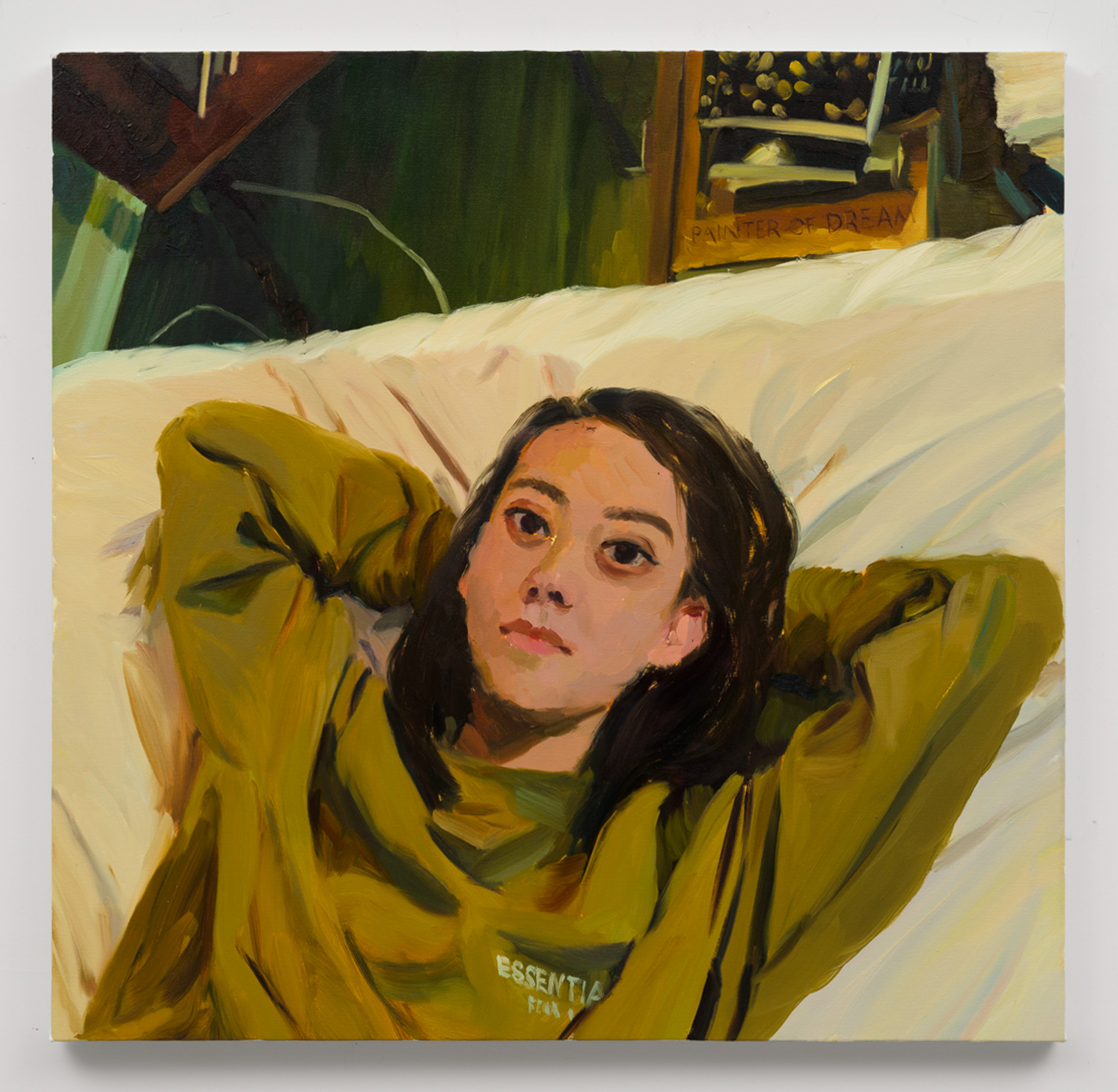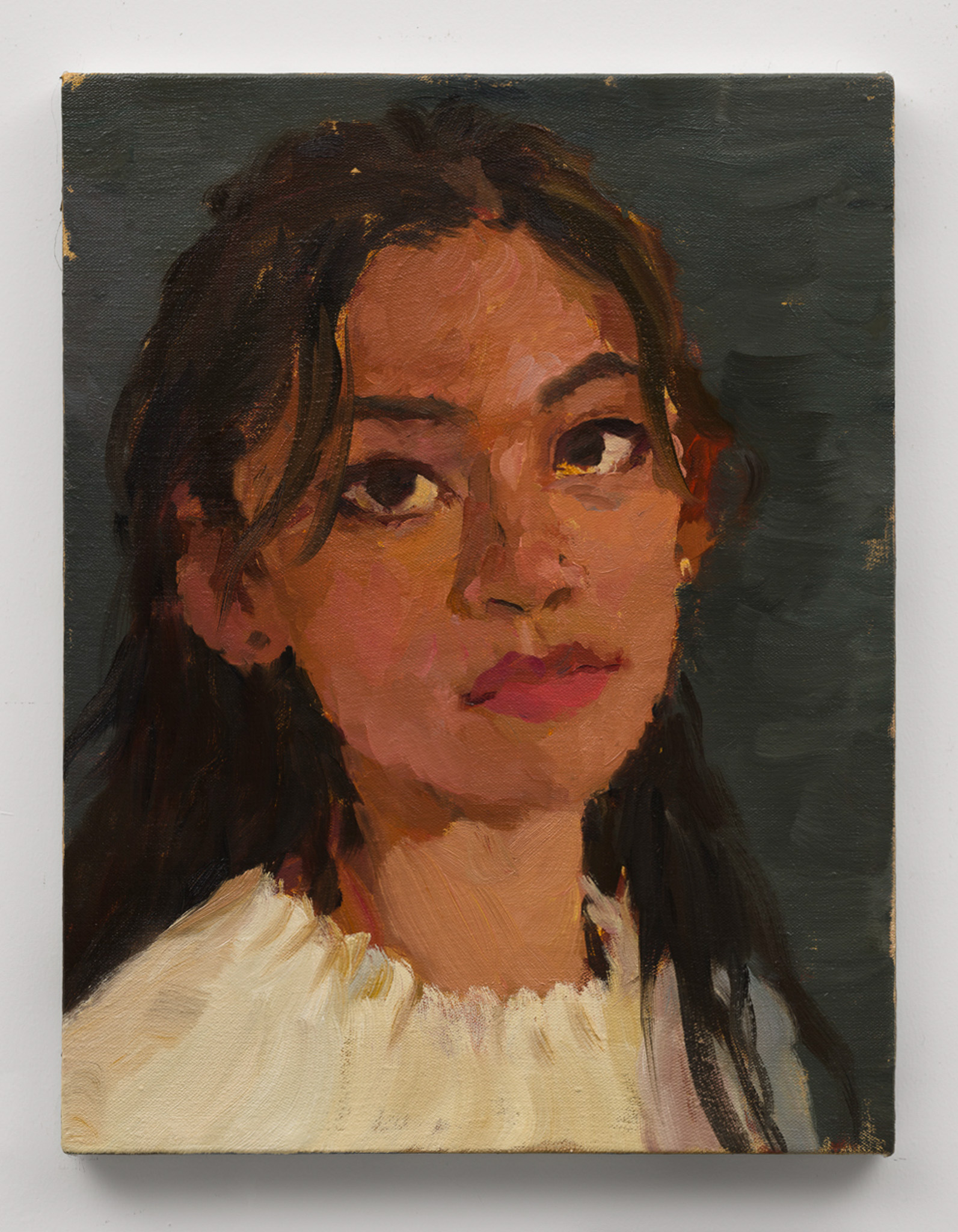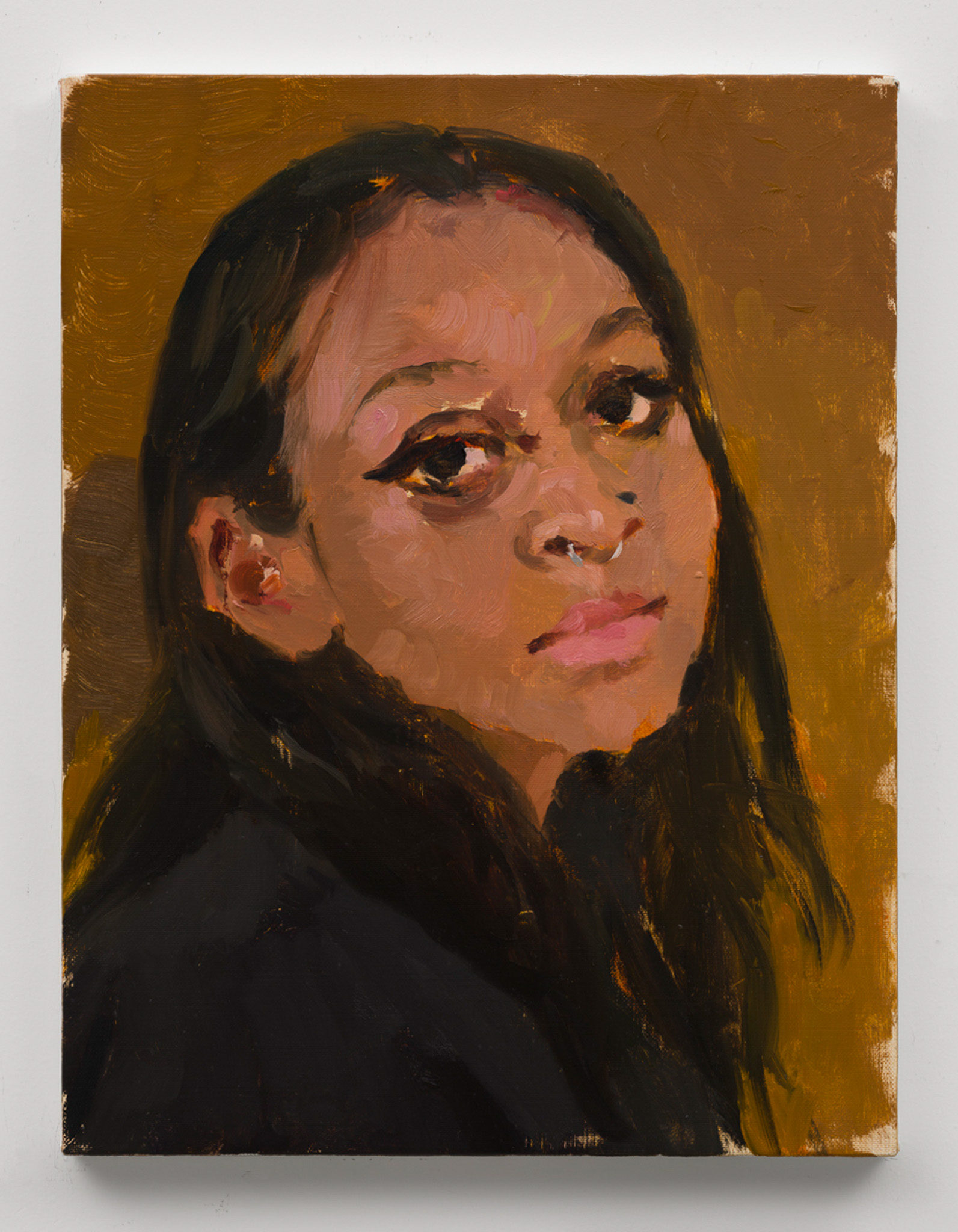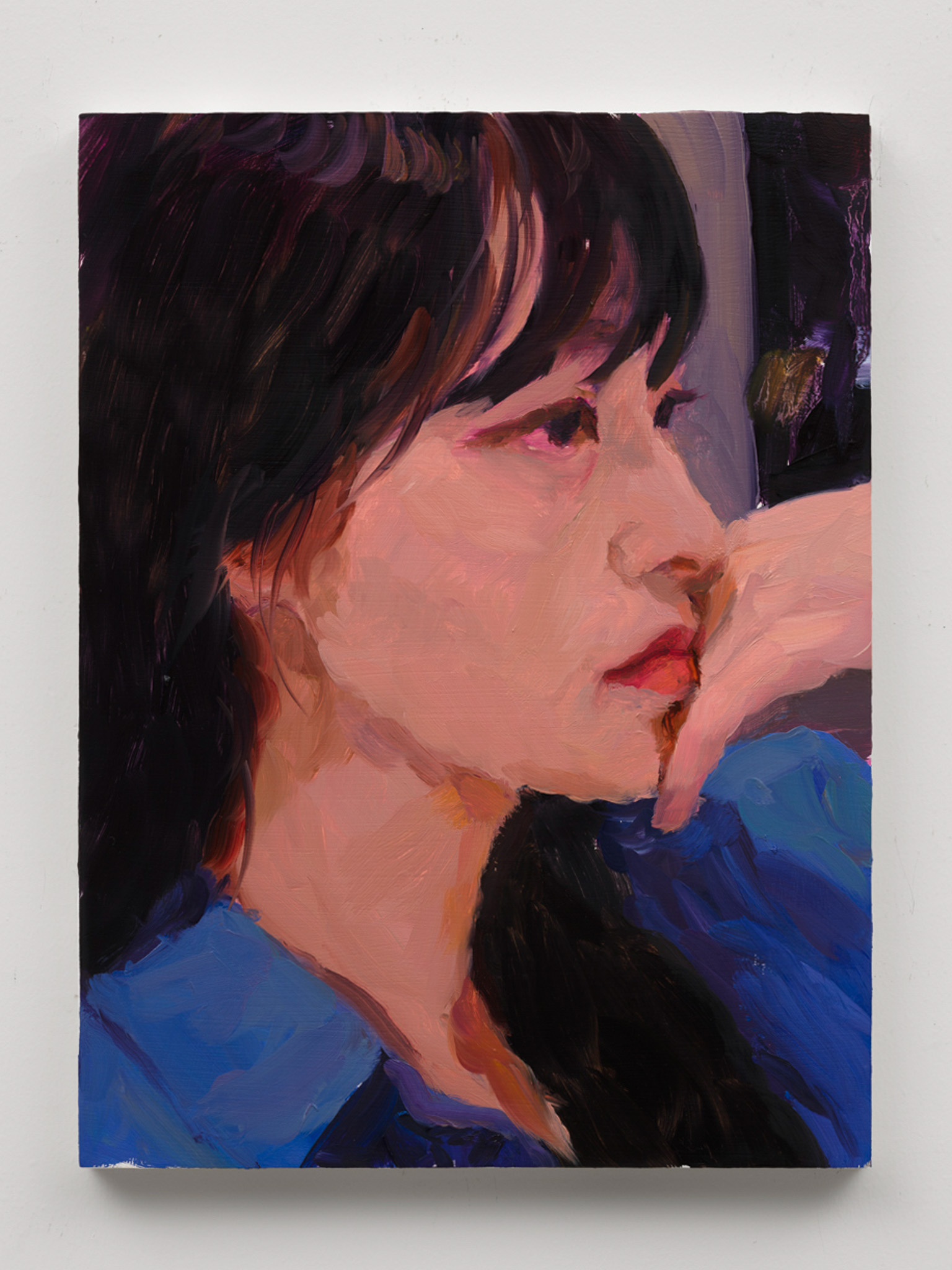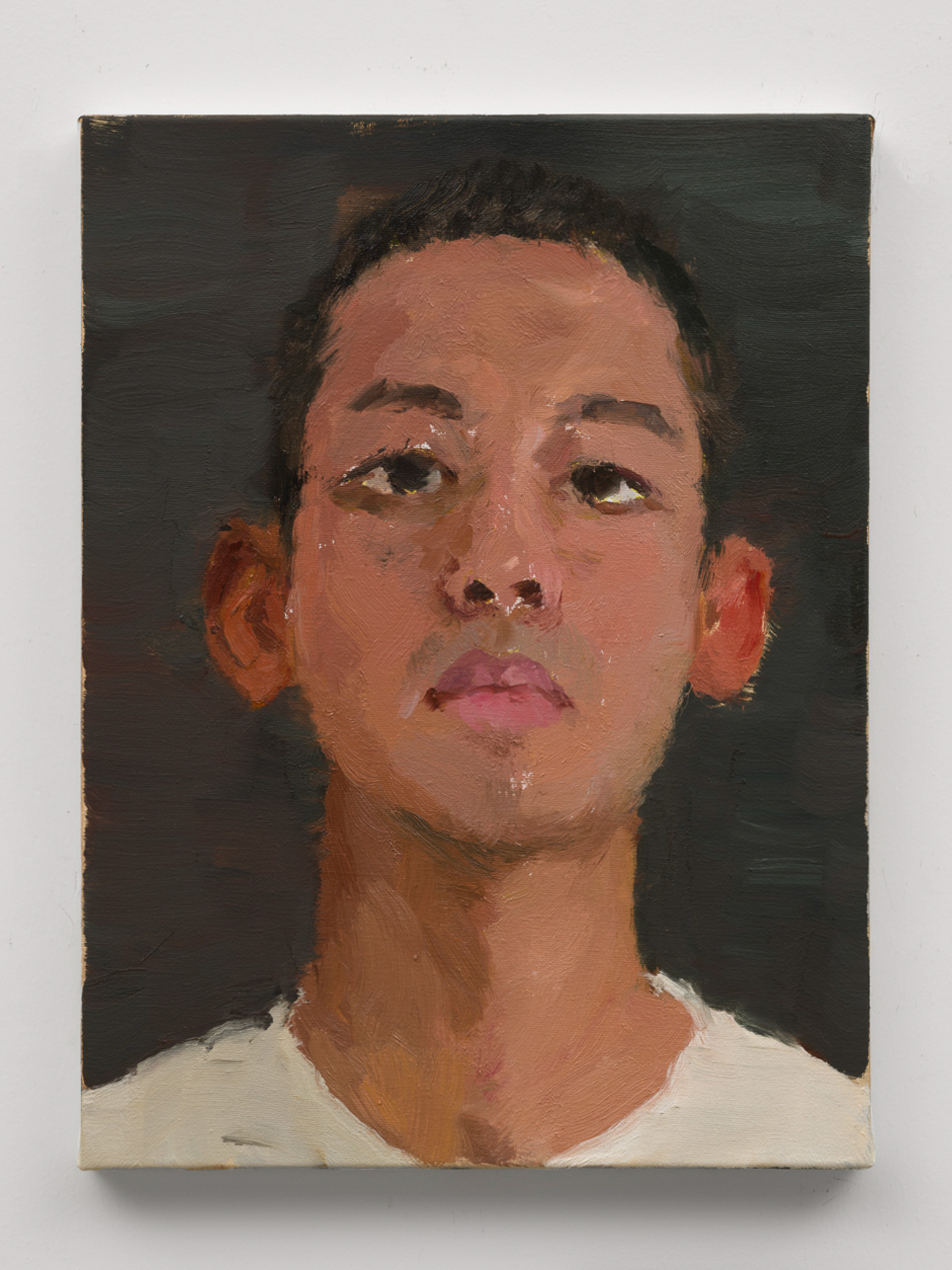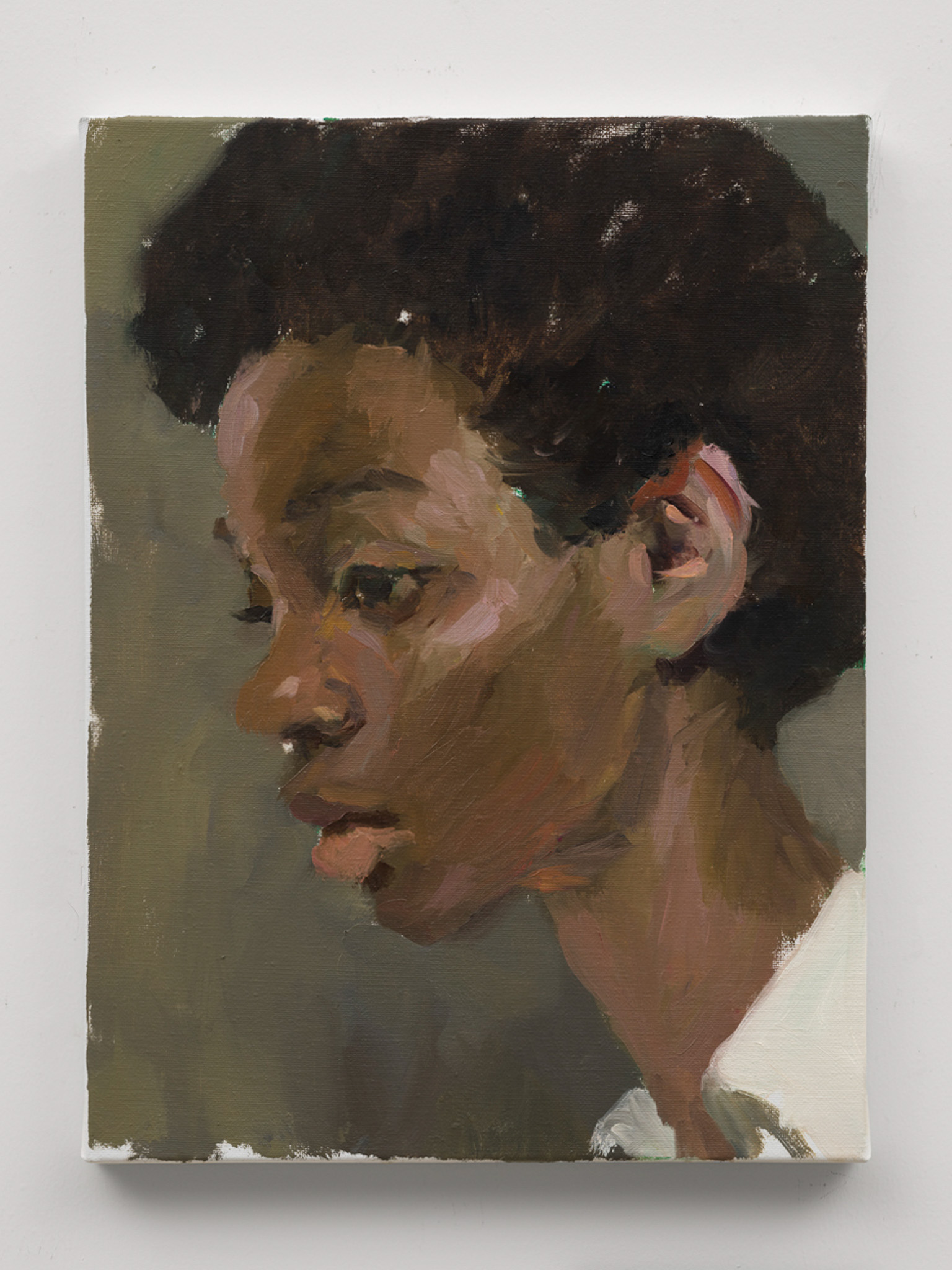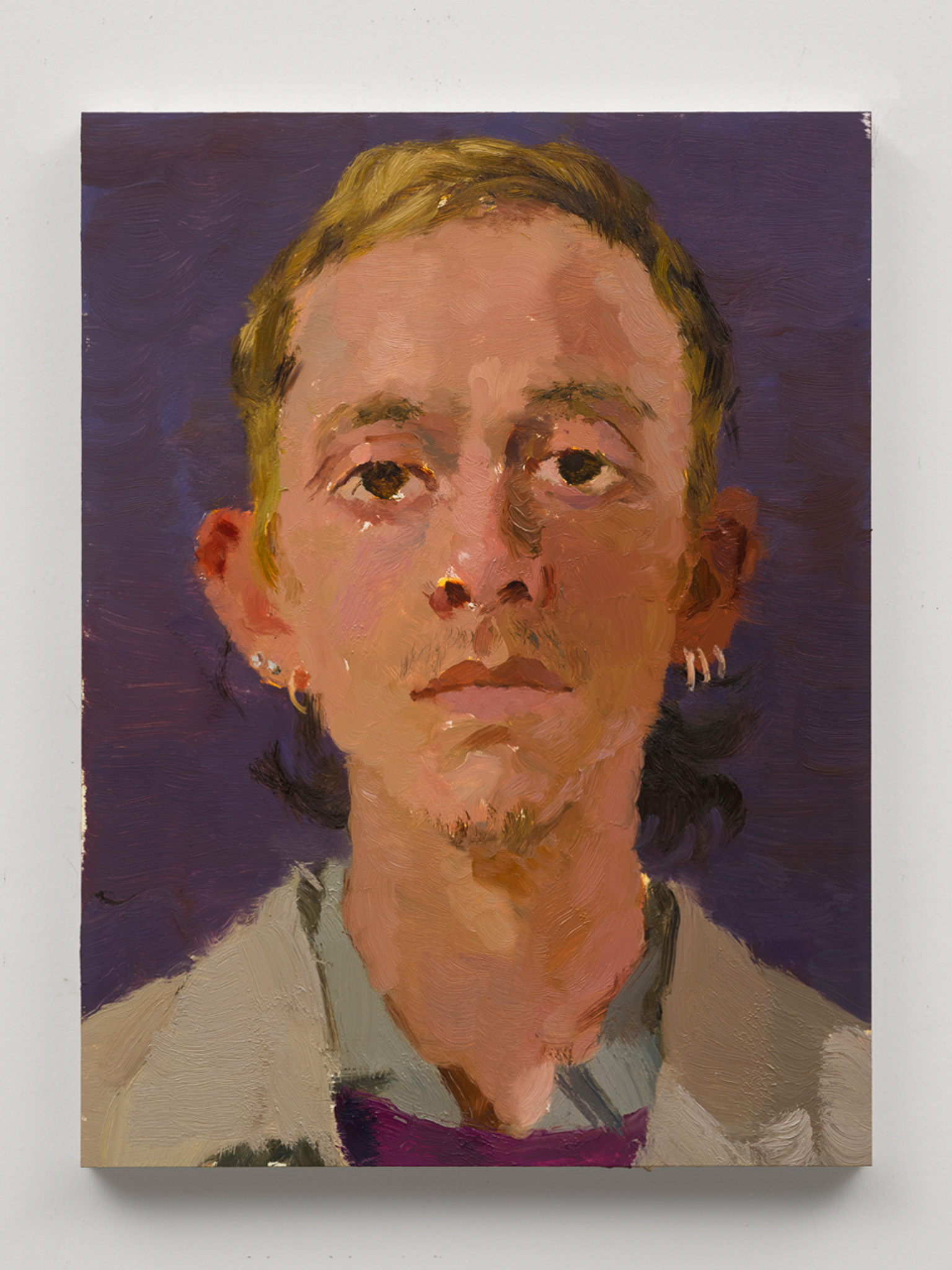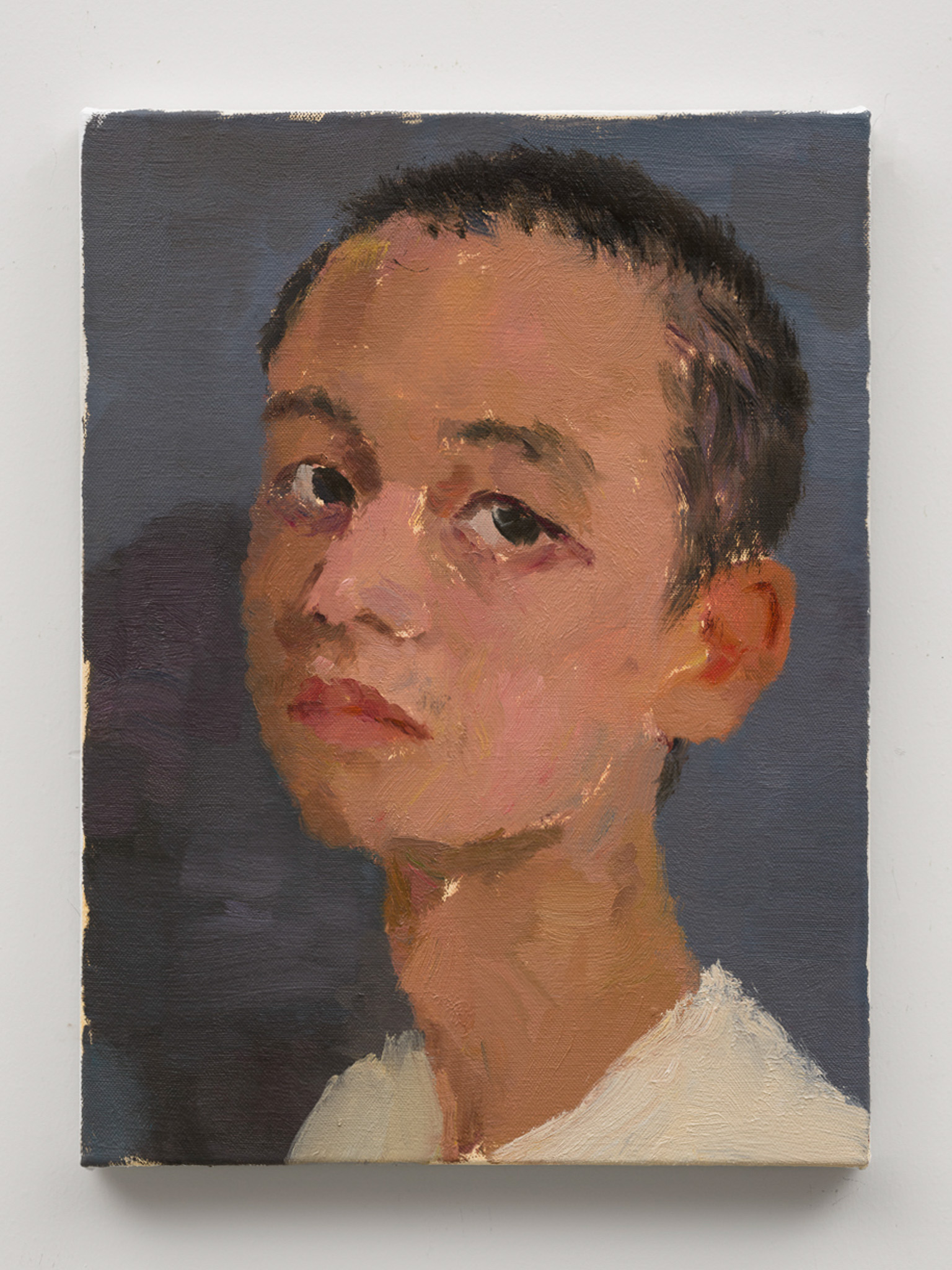 X
Dreamers
September 16–October 14, 2023
MOU PROJECTS is pleased to present "Dreamers," Sung Jik Yang's first solo exhibition with the gallery as well as in Hong Kong. Showcasing a remarkable collection of 12 most recent paintings by the artist, the exhibition aims to highlight the hopes and essence of various individuals featured in his works. An artist who focuses primarily on painting portraits of people around him, Yang masterfully captures the identity and aspirations of his subjects through exquisite detail and attention. Whether they are friends, lovers, colleagues, or strangers, the subjects all come to life on his canvases, revealing their innermost dreams and desires.
At the heart of the exhibition lies the exploration of what it means to "dream together." This idea is exemplified through two compelling duo portraits—Ida and Max and Urban Crew (all works 2023)—housed at the center of the gallery. The former work captures a moment that reflects the enduring relationship between the two subjects—Ida and Max, who immigrated from China and have been together for eight years. Dressed in matching black and white tops, the couple sits leisurely on a couch within a cozy interior setting, rendering the entire canvas soft and warm while hinting at a more intimate and private bond between the two. The painting freezes a significant milestone the couple has reached in their journey together, as they have become engaged. On the other hand, Urban Crew portrays two performers hailing from the Philippines who participated in the reality TV show Asia's Got Talent (2015–19). Unlike Ida and Max, the work situates the subjects in an outdoor setting that draws on the imagery of street culture. In getting to know them, Yang witnessed the performers' practice sessions and attempted to engage with their stories and dreams—they harbored a desire to settle in the US through winning the show. Yang's work serves as a testament to their talent, determination, and ambition.
Just like evinced in Ida and Max and Urban Crew, Yang's larger paintings in the exhibition often depict his subjects in sitting poses inspired by the art-historical conventions of portraitures. In Tristan, the protagonist is enveloped in a retro and ornate background that features intricately patterned wallpaper, faded floor tiles, and an array of colorful books—all hinting at an artistic environment. Set in a bookshop named Shakespeare and Company in Paris where the pianist Tristan once performed, the work portrays them reclining on the sofa in a relaxed manner, with their blond, curly hair loosely resting on the shoulder and legs crossed. For musicians, they pursue a profession that demands unwavering passion and dedication, which is a shared dream for artists as well. For Yang, Tristan possibly reflects a personal resonance between the pianist portrayed and himself. Through this connection, Yang delves into the parallel journeys of artistic pursuit and imbues the artwork with a sense of shared commitment and aspiration.
In addition to the larger works, the exhibition also includes a series of small-format bust portraits. These intimate works feature a variety of people, primarily his close friends and colleagues working in the creative industry, for example, his partner Joanne, his college classmate Yi, as well as the portrait artist Yair. In these works, Yang renders the background clean and collapses the conceptual boundaries between the studio, the home, and the society, creating a unified, surreal space where the dreams, hopes, and experiences of these individuals intersect and become more captivating.
Throughout the exhibition, Yang's meticulous, deft brushstroke as well as his masterful use of color illuminate the unique qualities and hidden depths of his subjects. In painting others, Yang reveals a self-portrait within his oeuvre as well, for the process of portraying the individuals encountered throughout his life journey becomes a reflection of his own life experience and identity as a painter, a friend, a lover, and more. Just like how the late American painter Alice Neel described herself as a "collector of souls," Yang can be seen as a "collector of dreams." In "Dreamers," he offers the viewers a glimpse not only into a romanticized space of private emotions and love but also into collective human experiences of identity and connections.
About the Artist
Sung Jik Yang (b. 1989, South Korea) primarily focuses on capturing the various individuals he encounters in life in his painting-centered practice. With deliberate and meticulous compositions as well as delicate use of colors, his paintings reveal the inner complexity of his subjects, translating the fluidity of identity into deft brushstrokes. Deeply influenced by American portrait artists such as Alice Neel and Barkley Hendricks, Yang depicts his subjects with unwavering accuracy, honesty, and empathy, creating works that allow him to subtly foster connections between him, the viewers, and the portrayed individuals.
Yang received his BFA from the ArtCenter College of Design in 2018. His work has been exhibited worldwide and has been reviewed by publications and platforms such as CURATORIAL AFFAIRS, New American Paintings, and BOOOOOOOM.
The artist currently lives and works in Los Angeles, US.
Dreamers
September 16–October 14, 2023