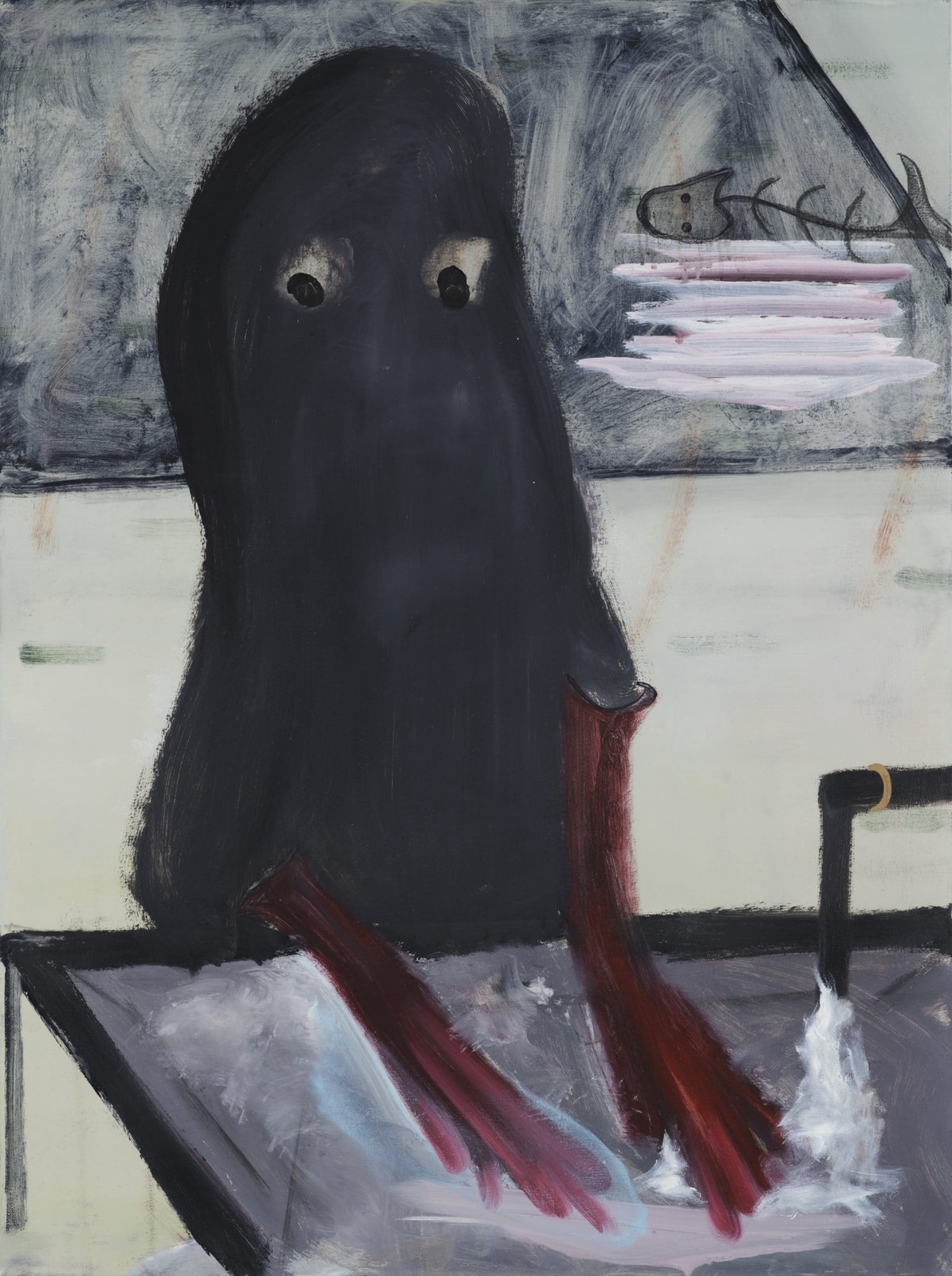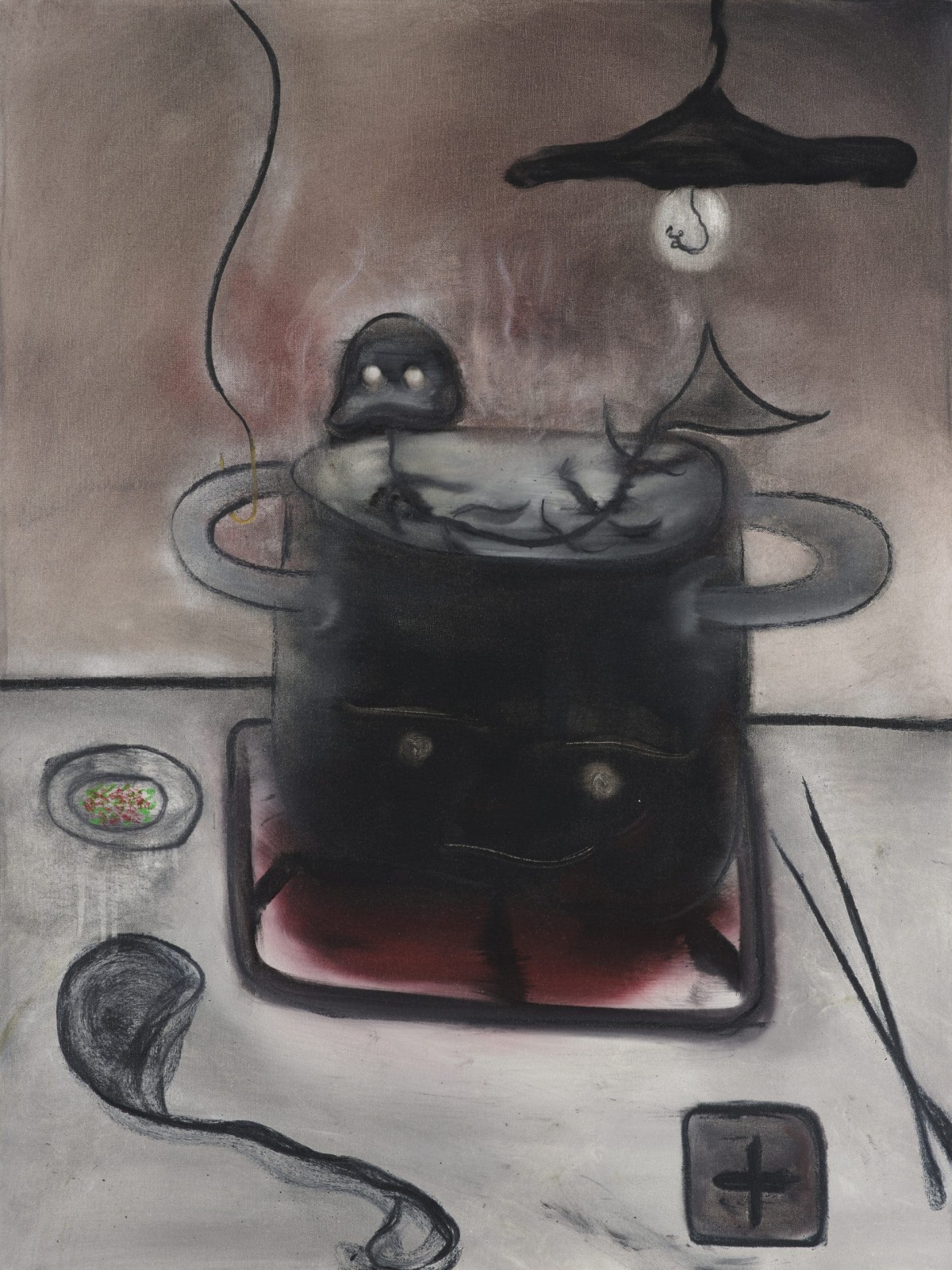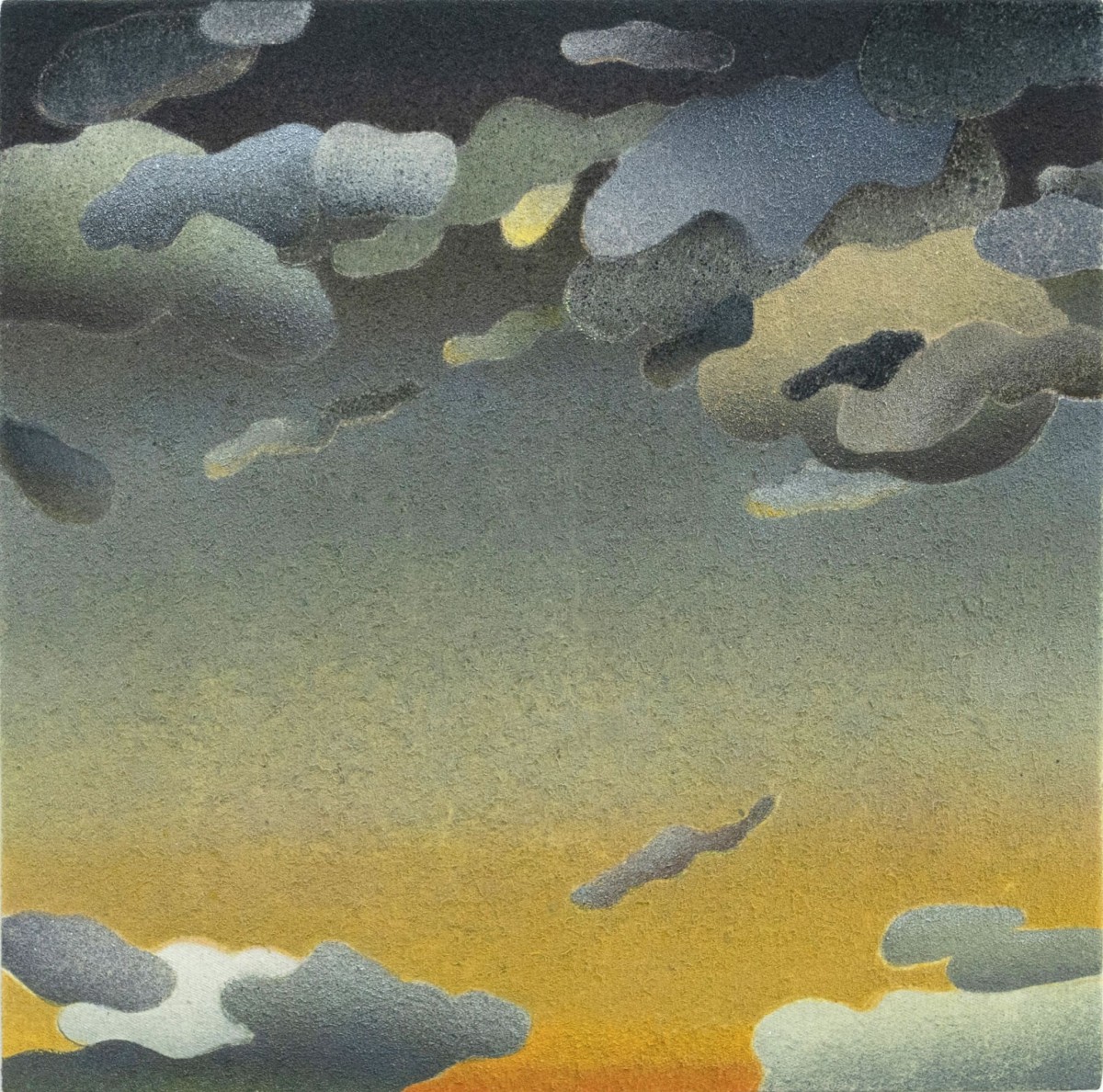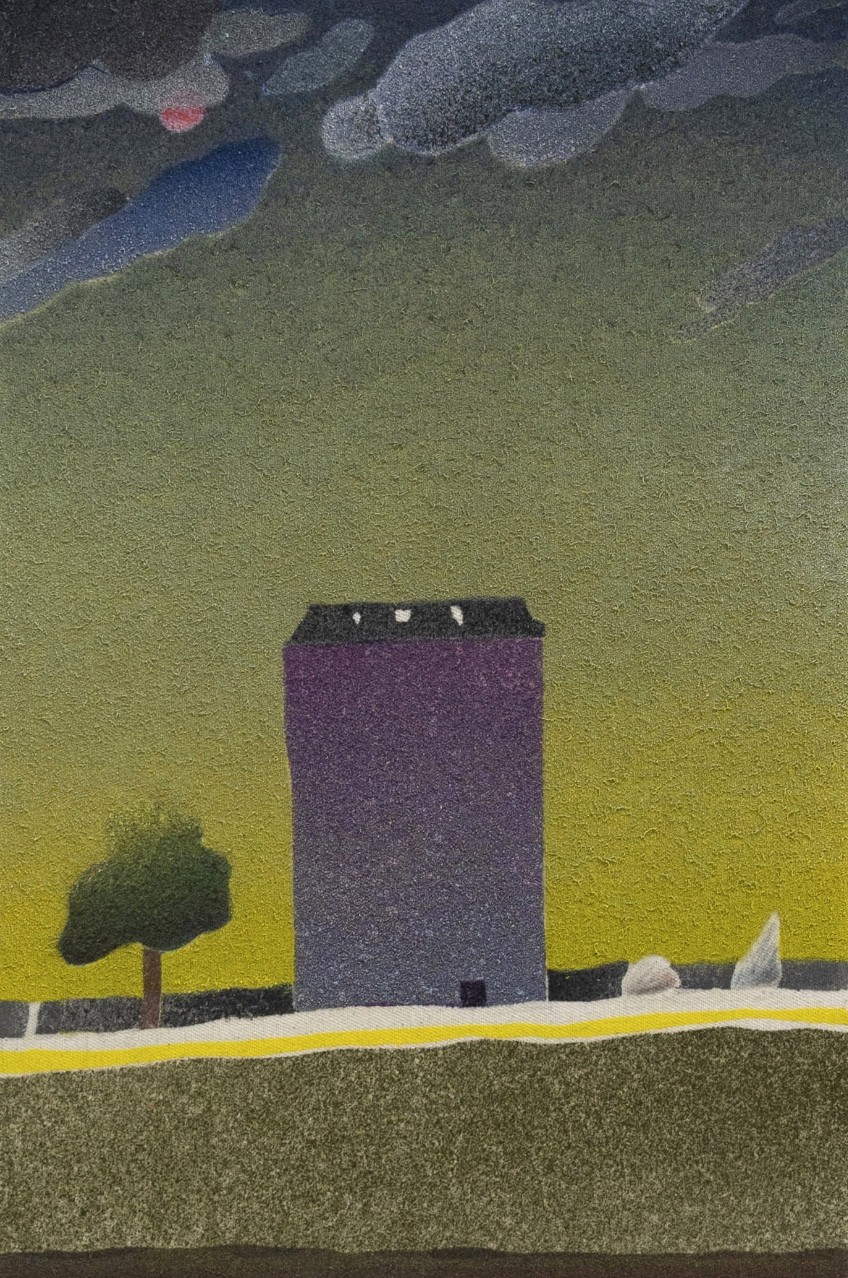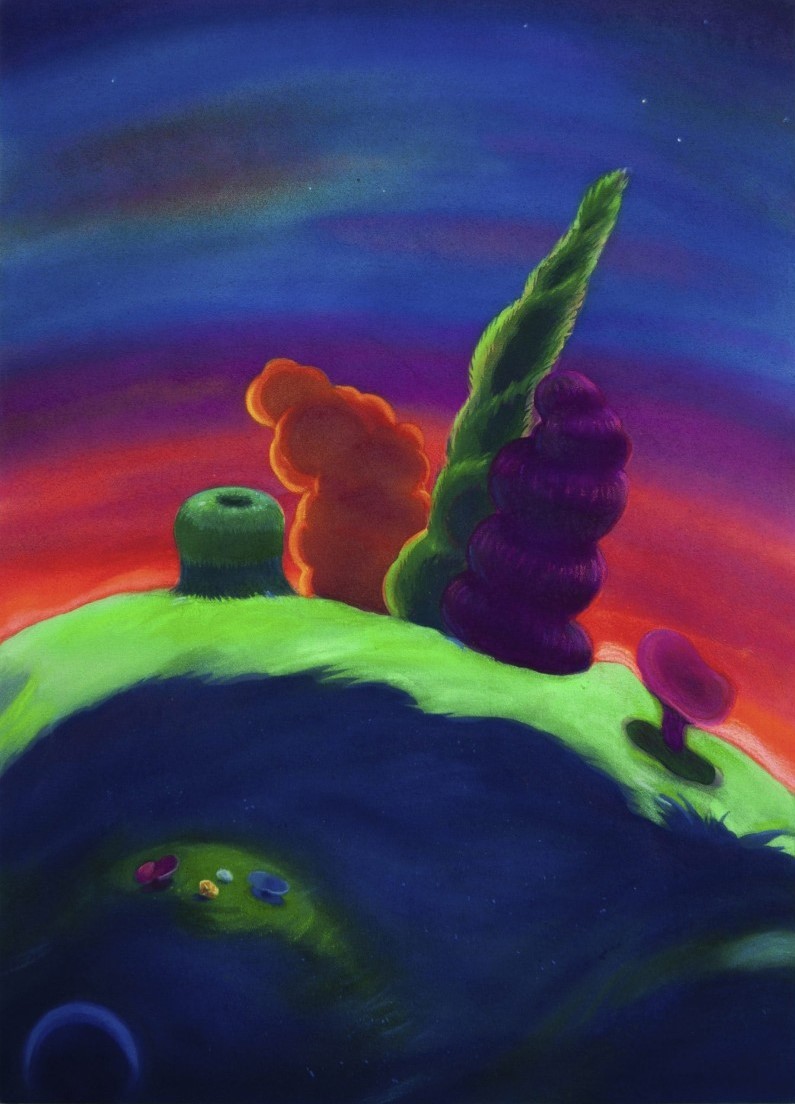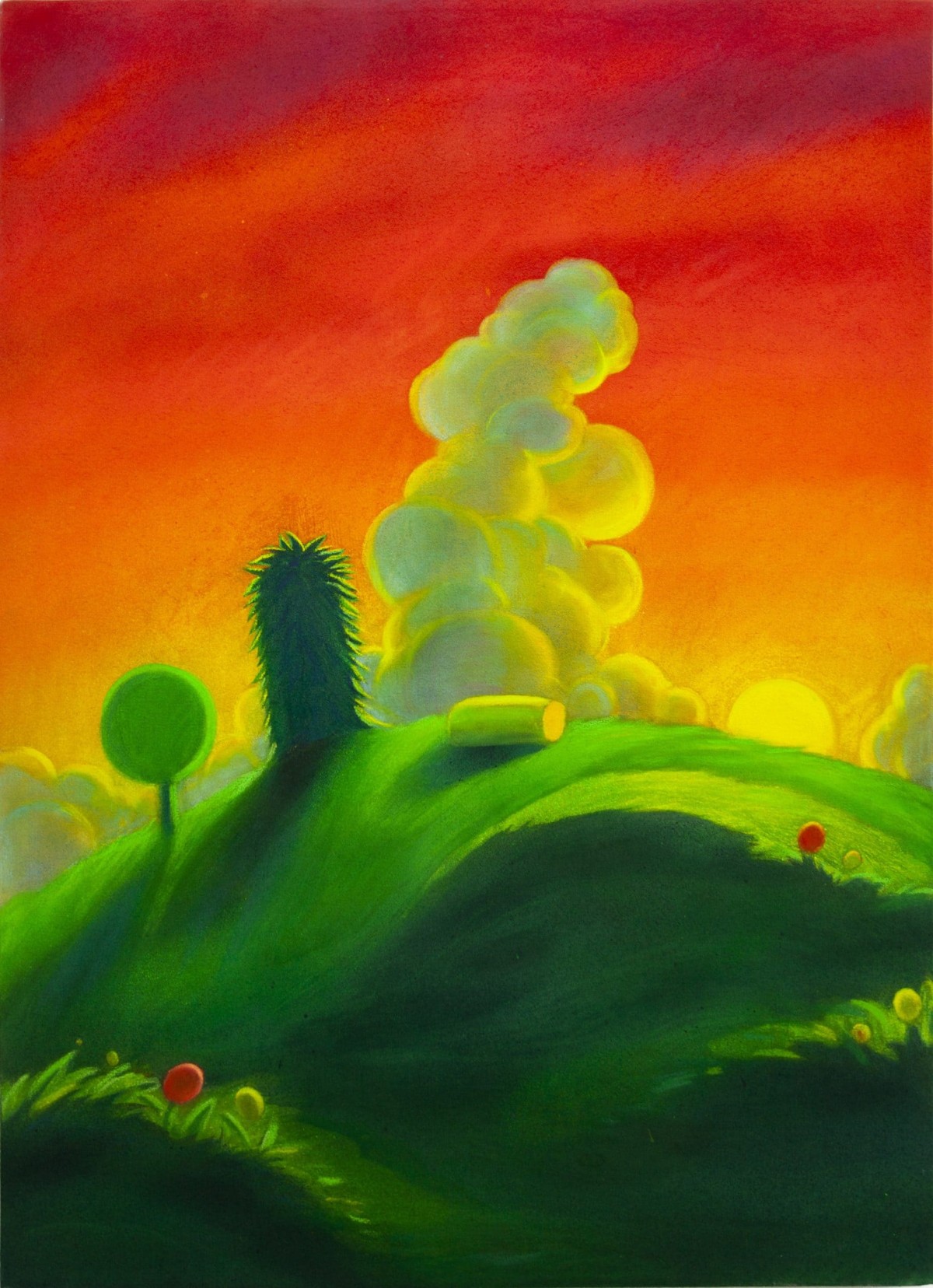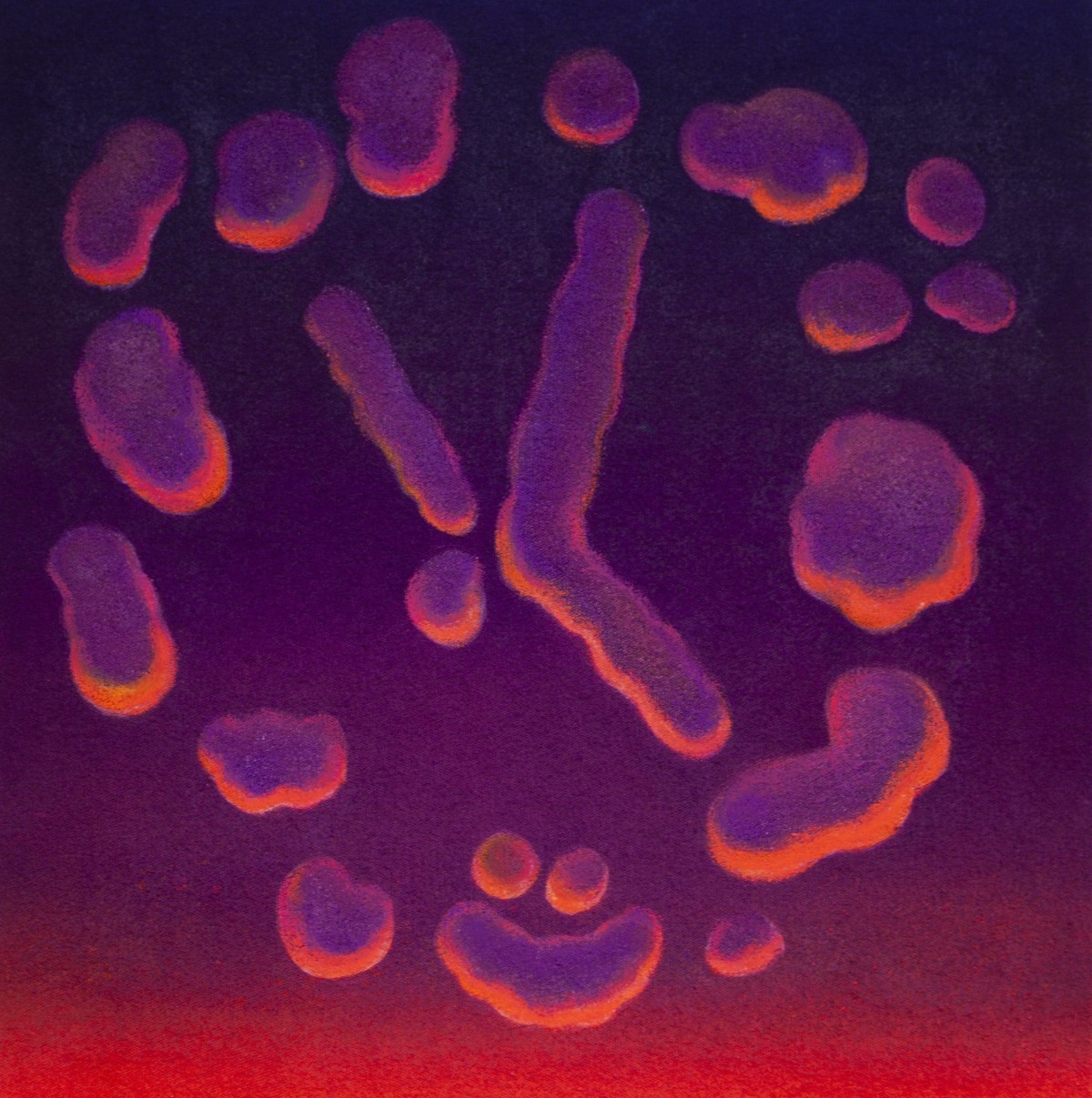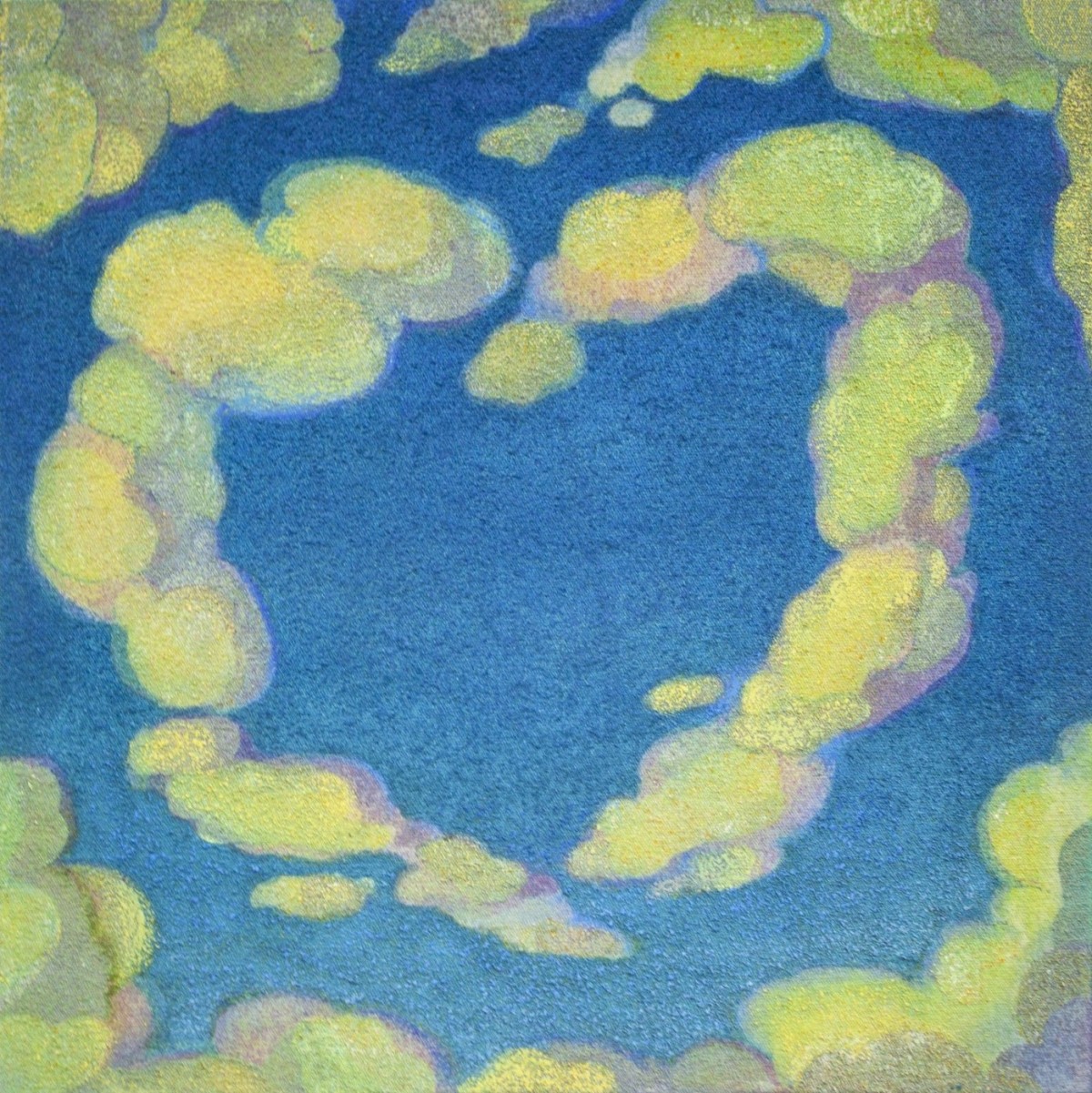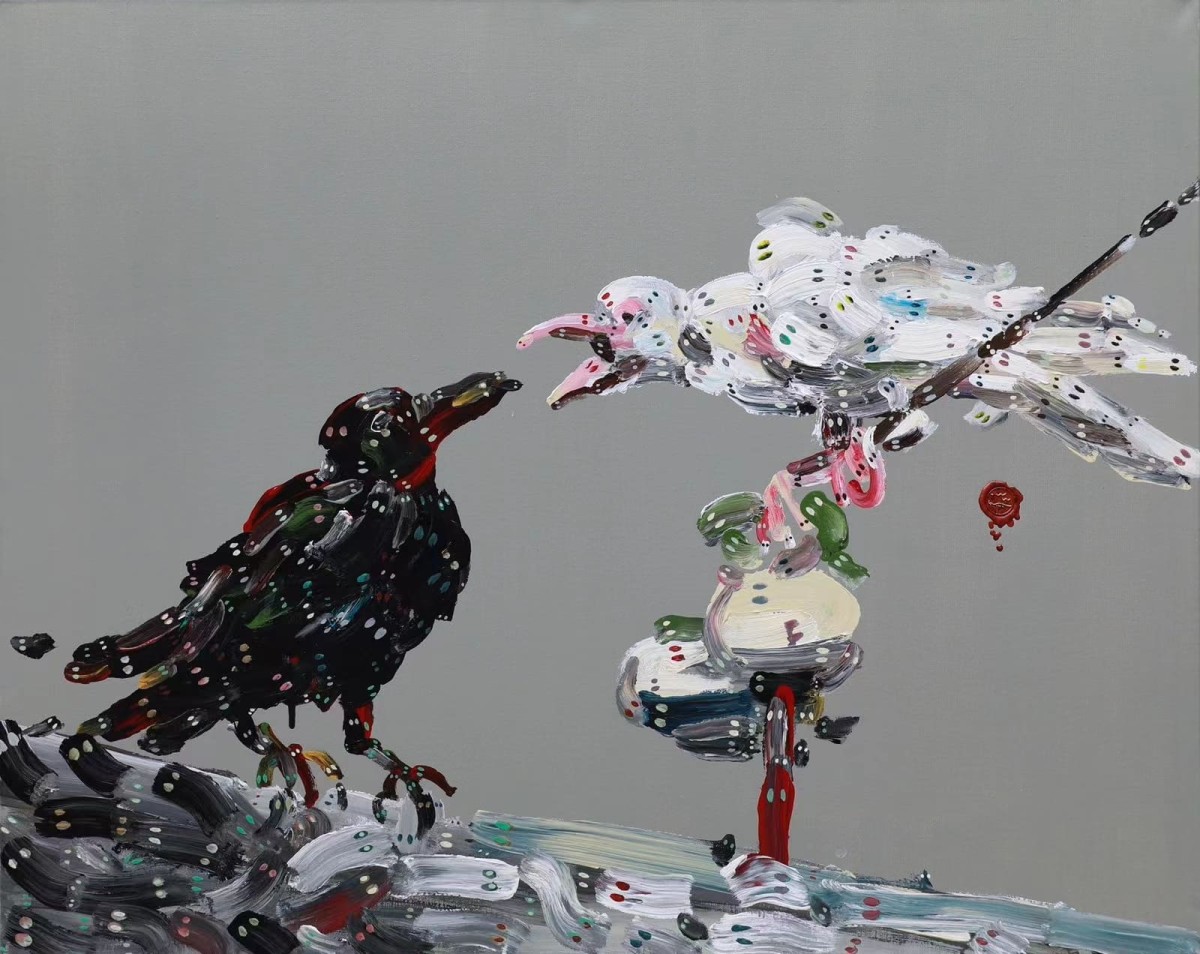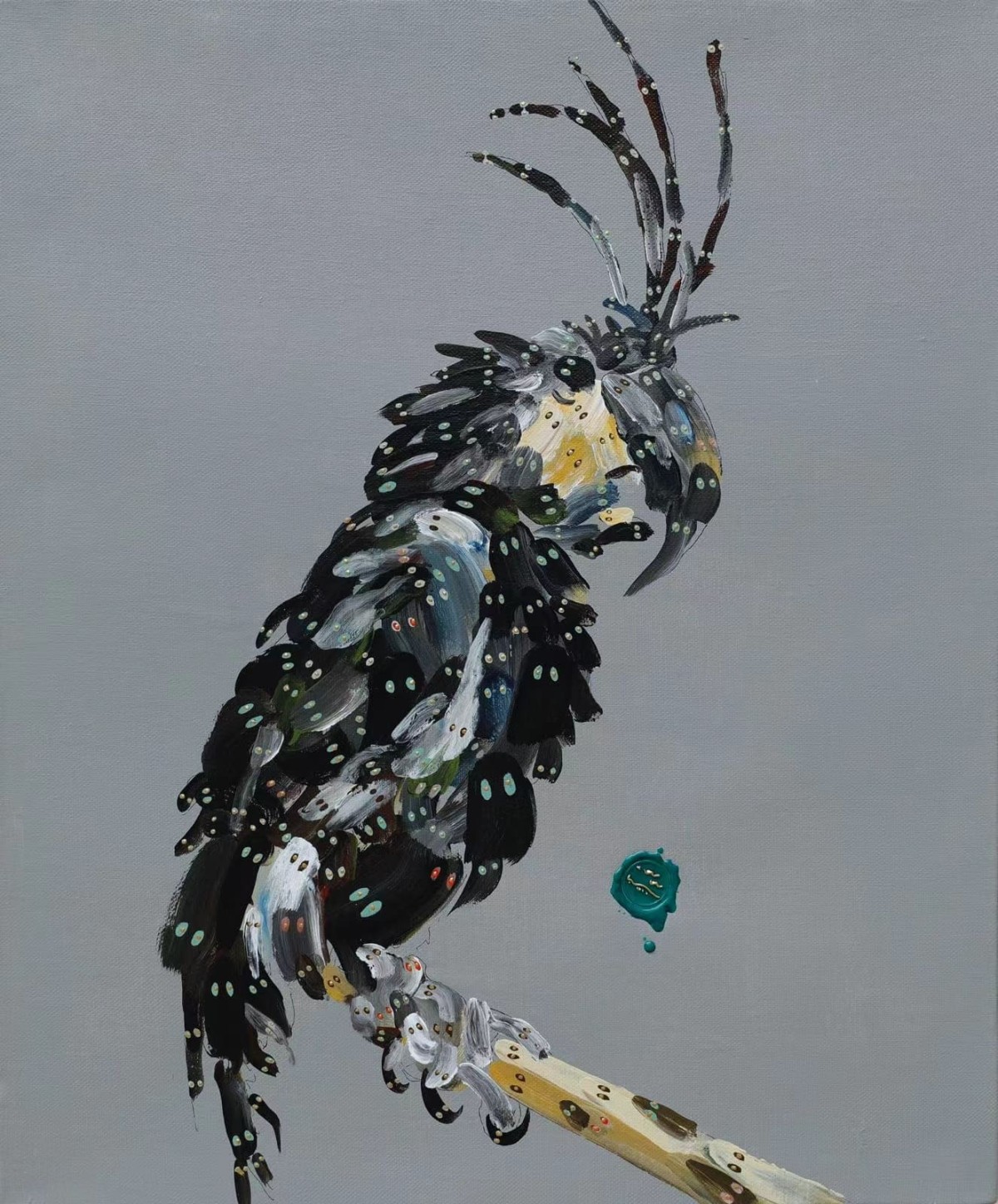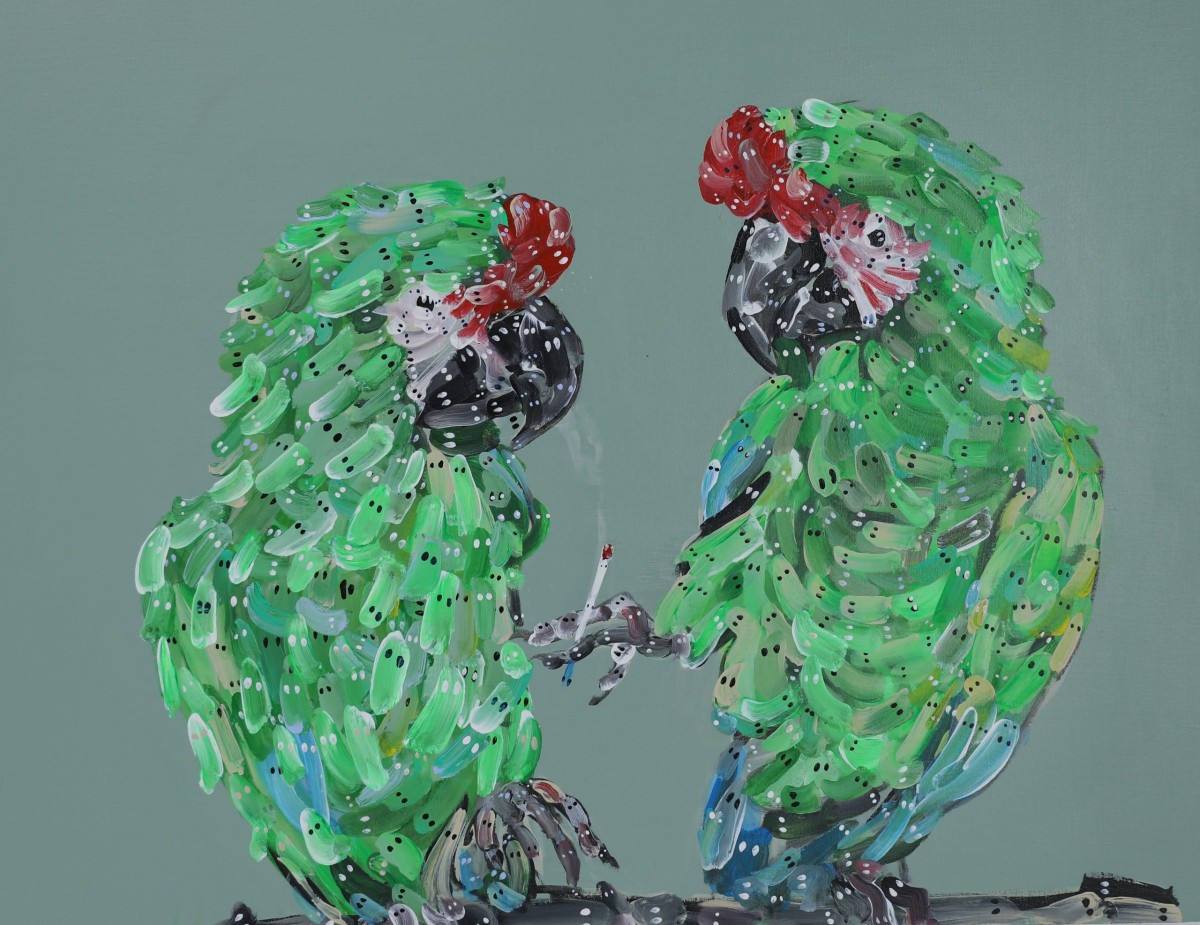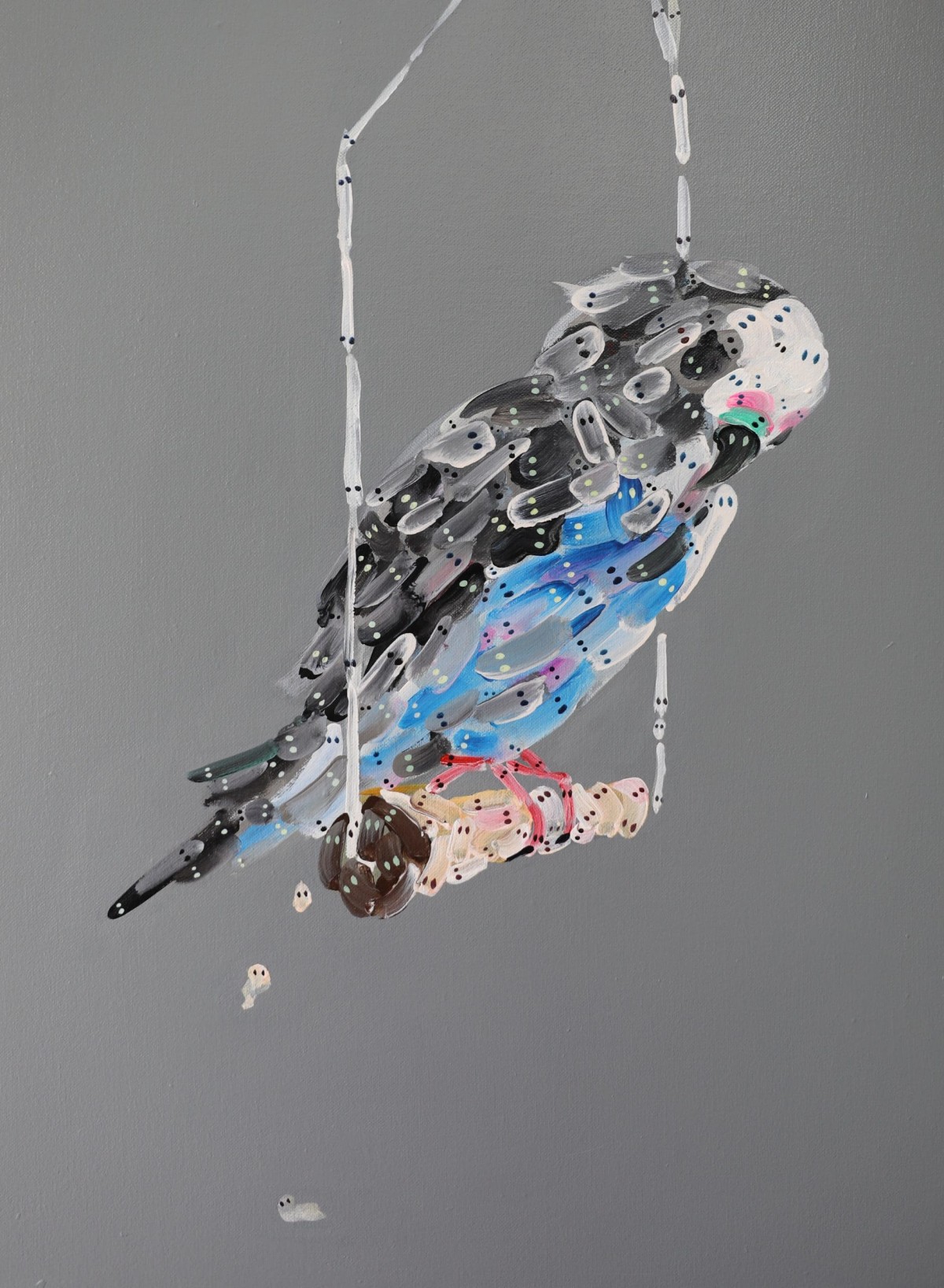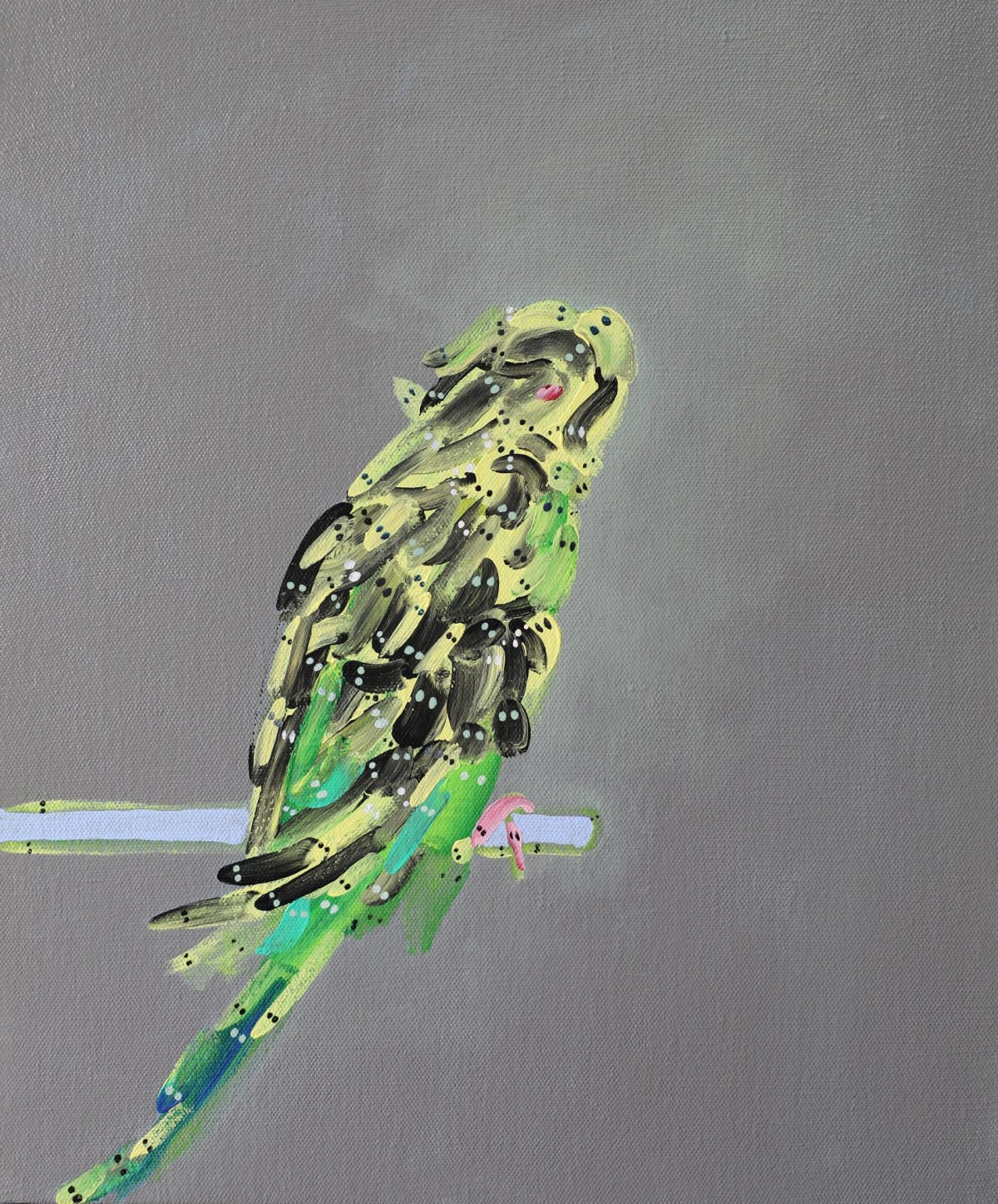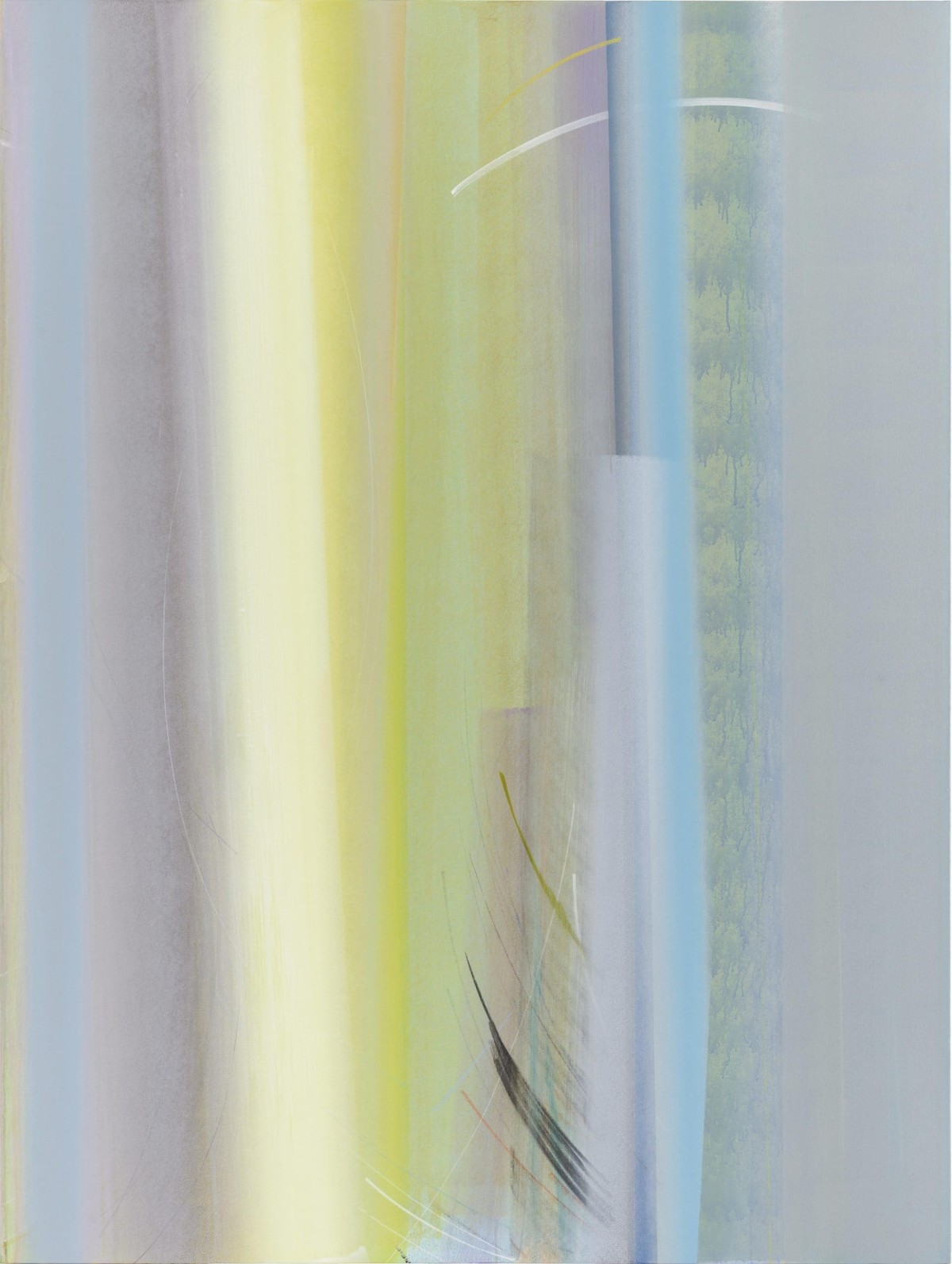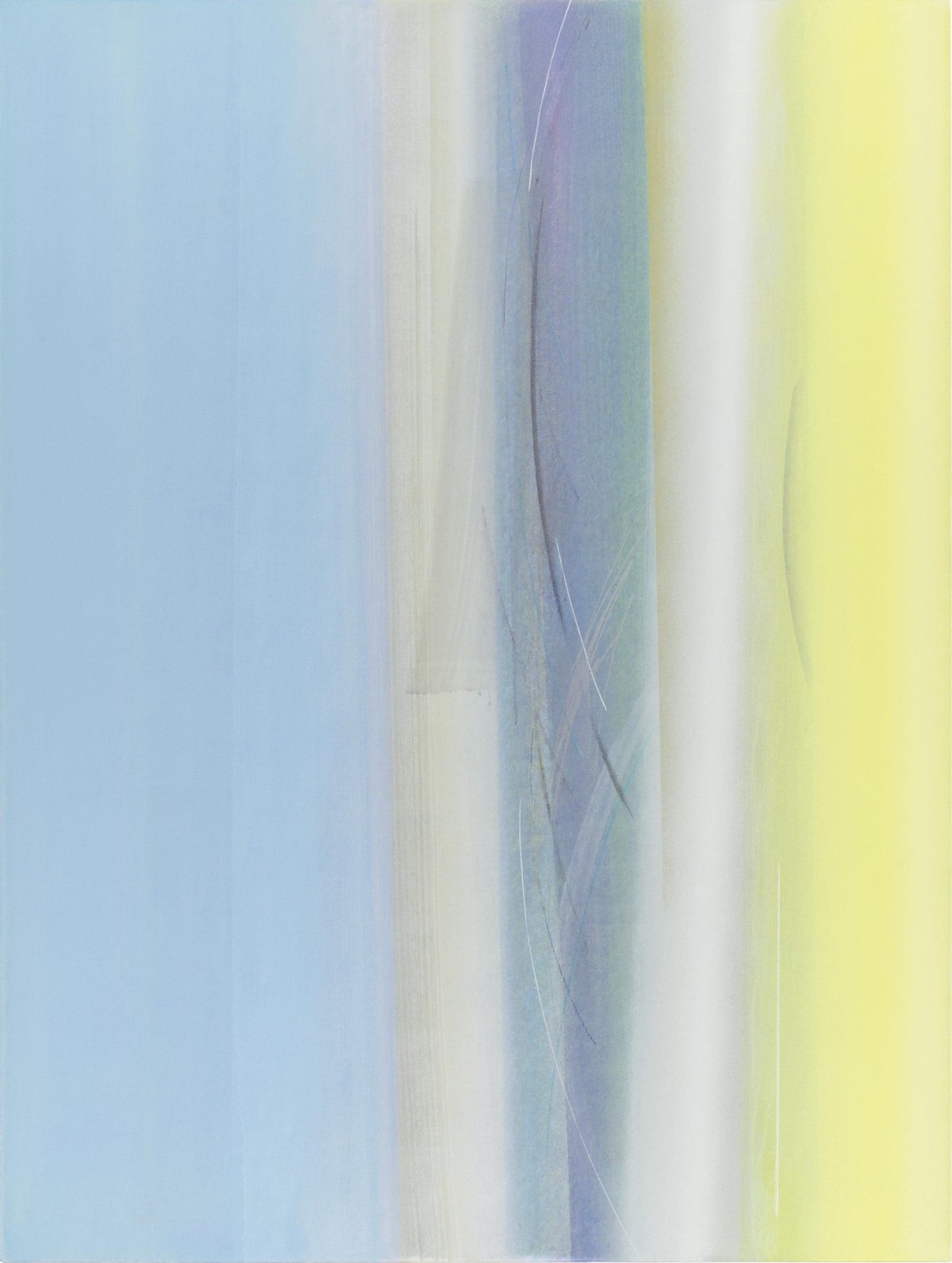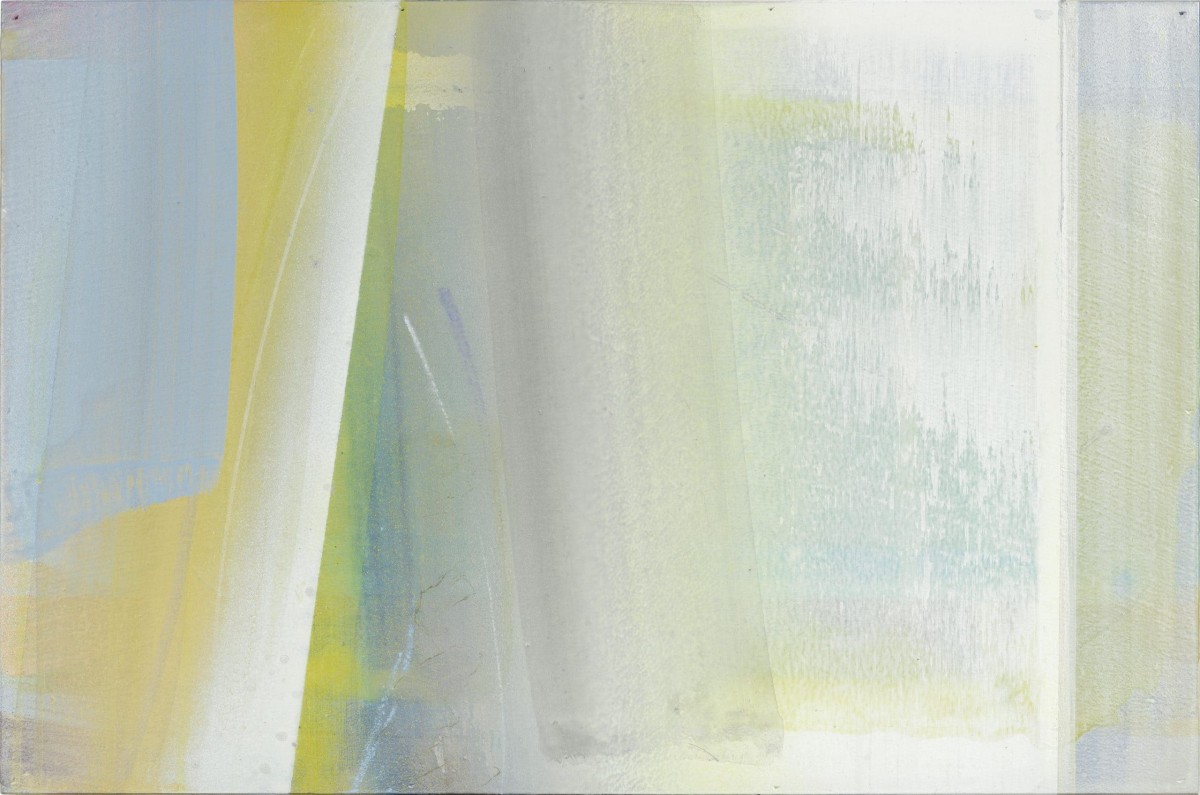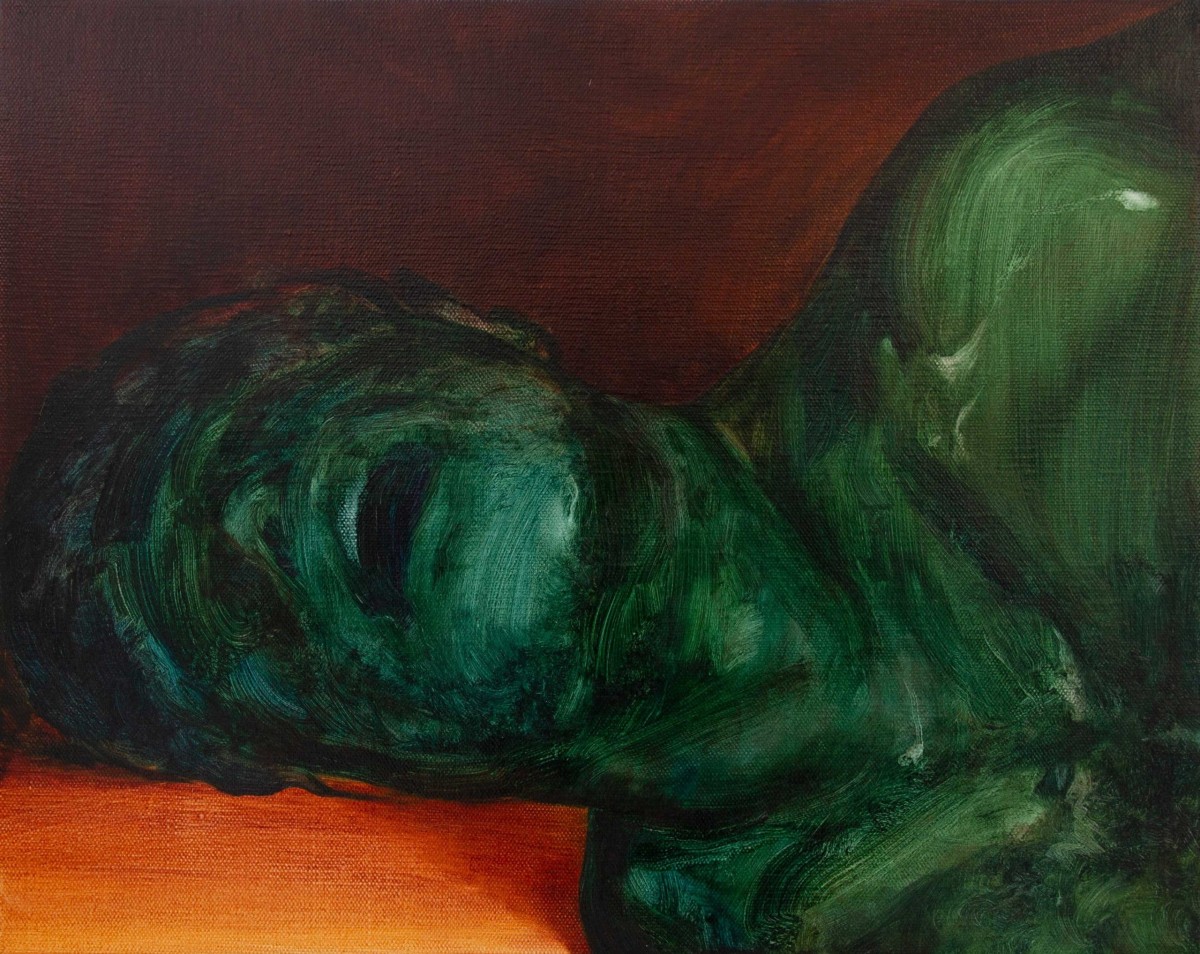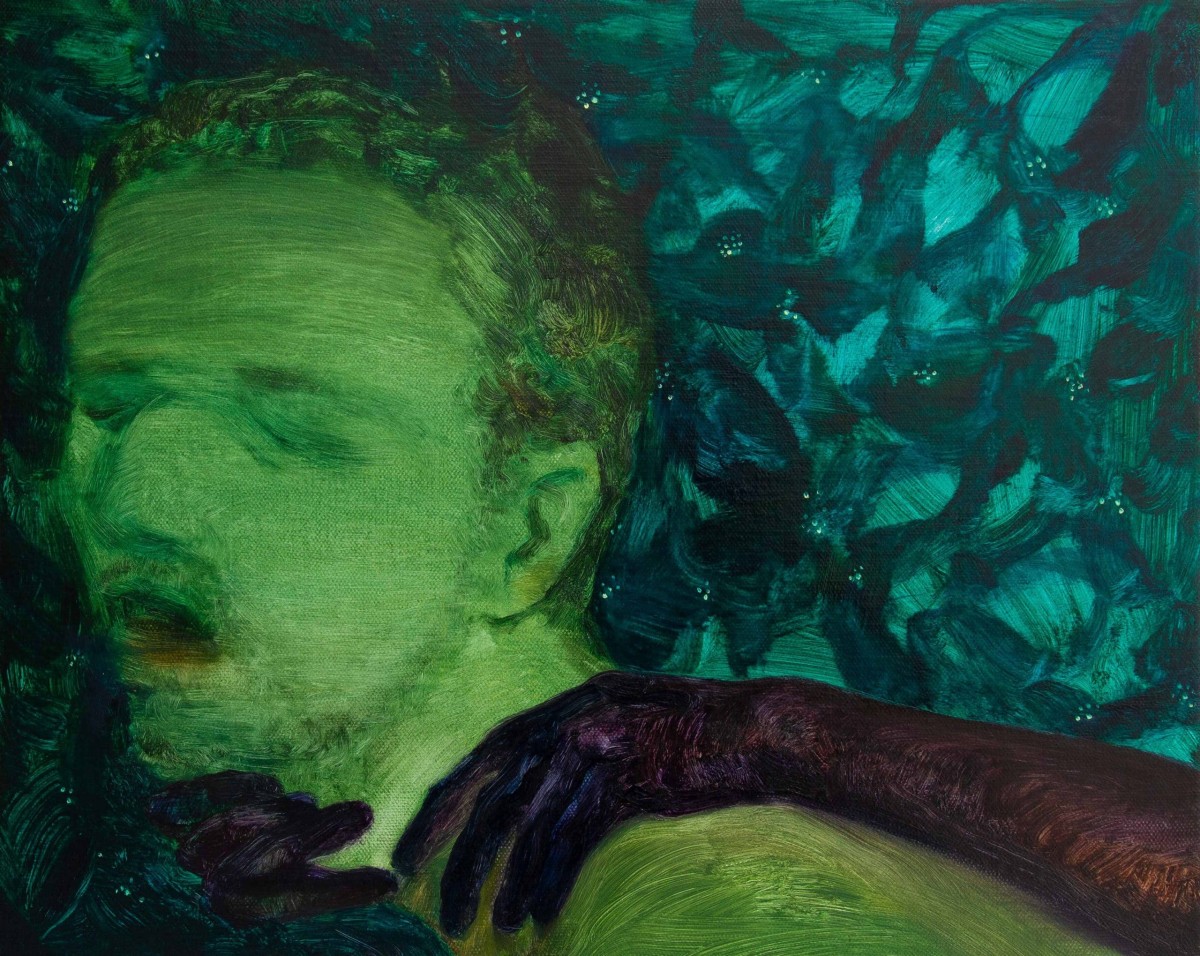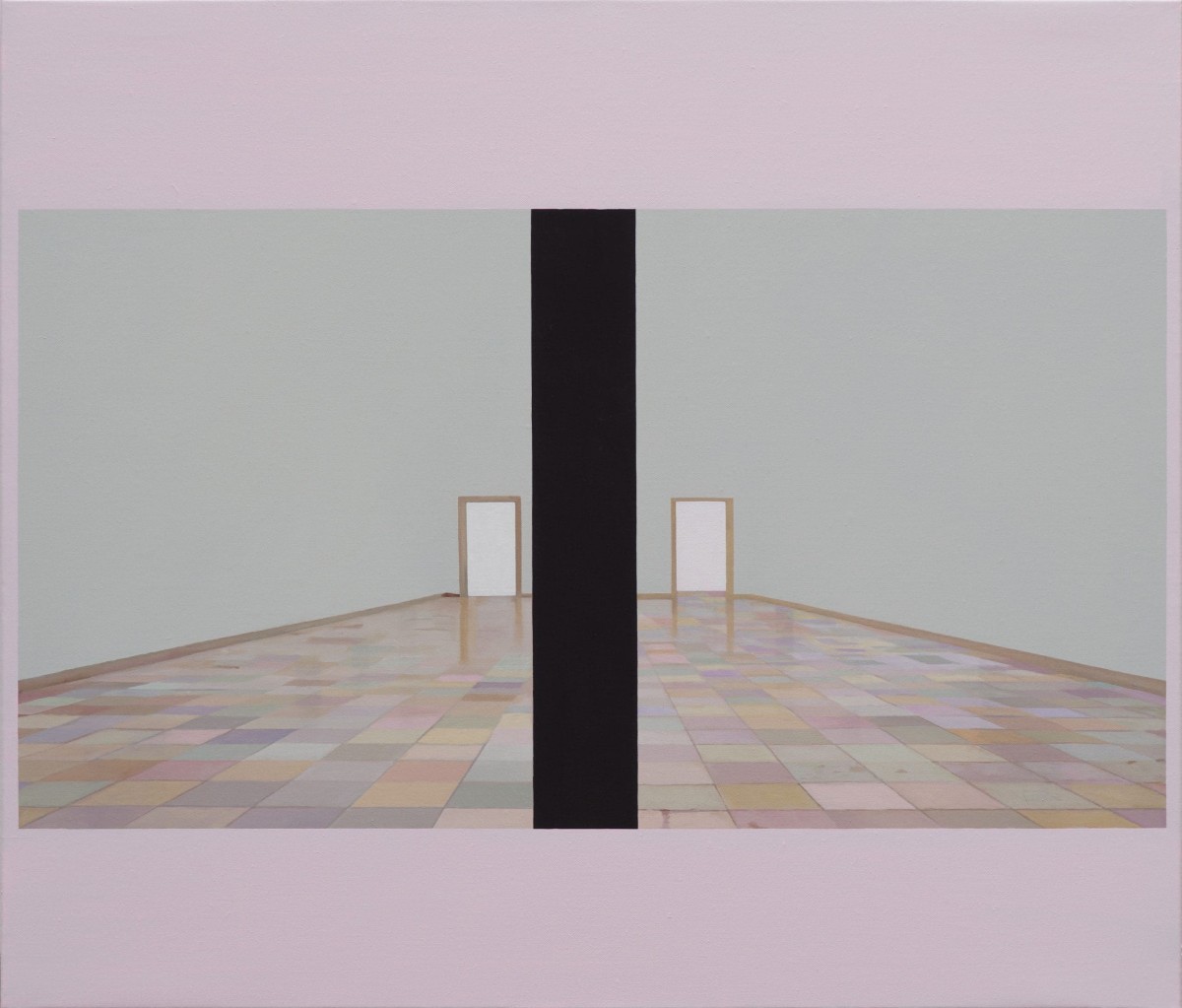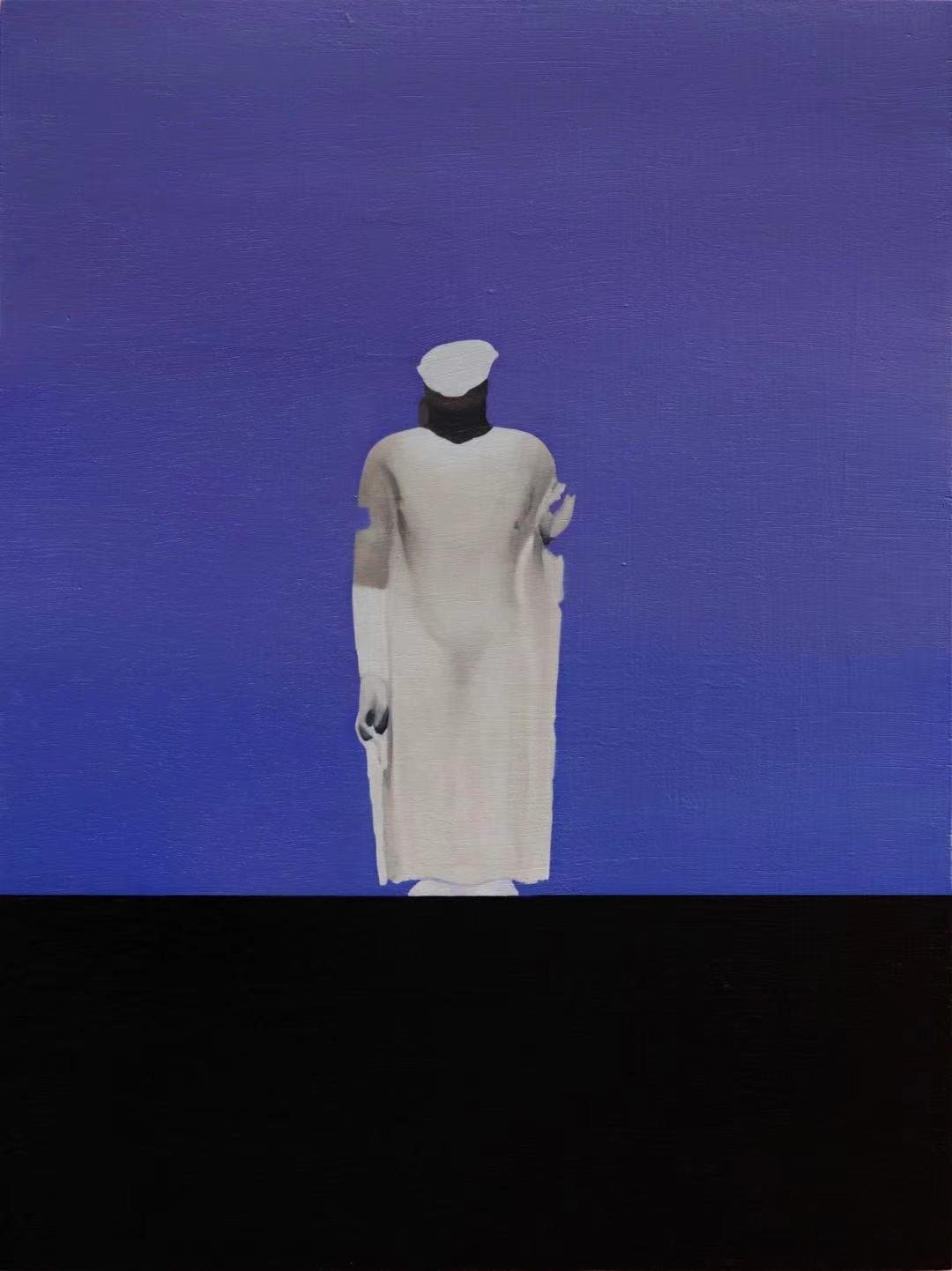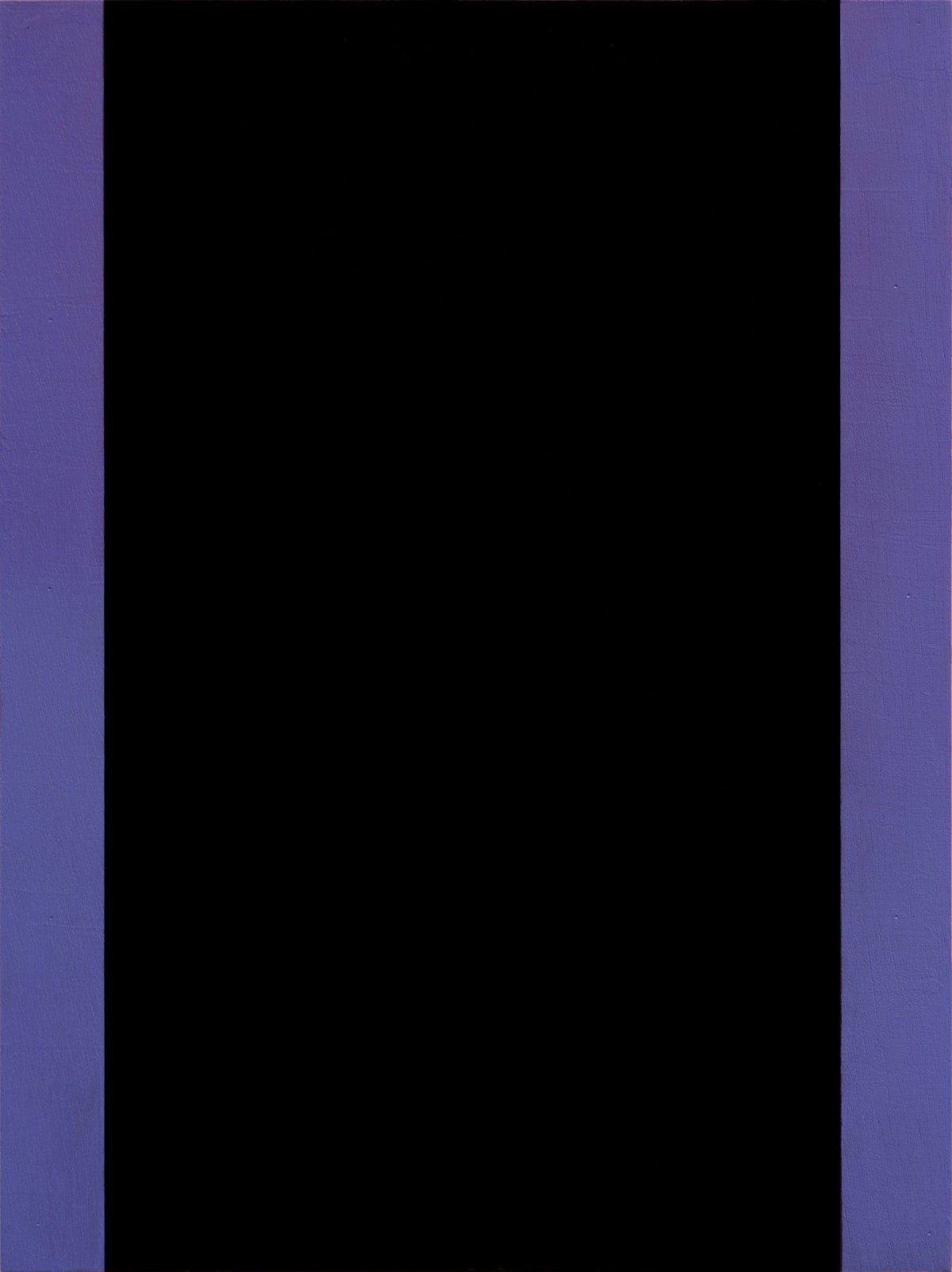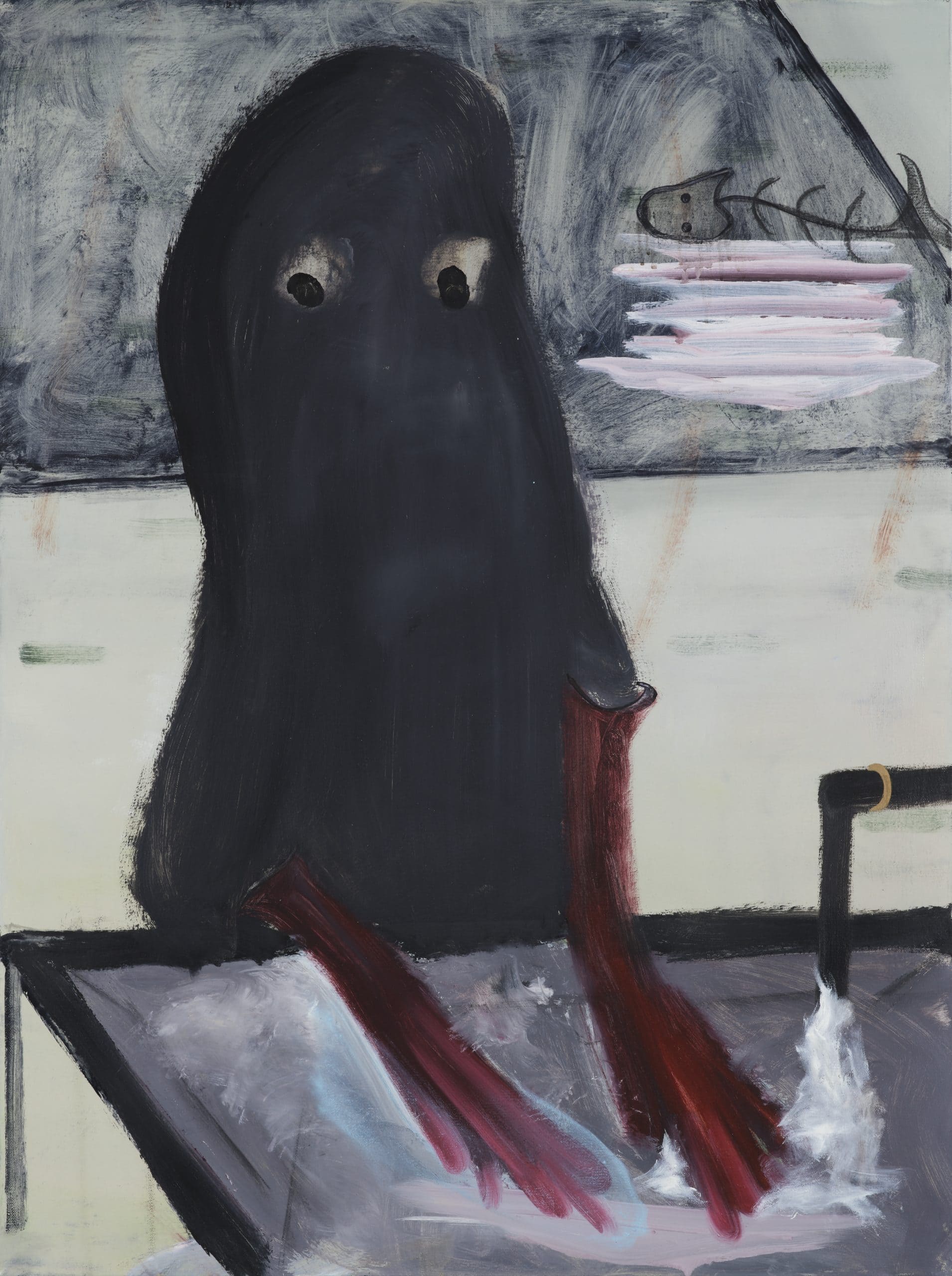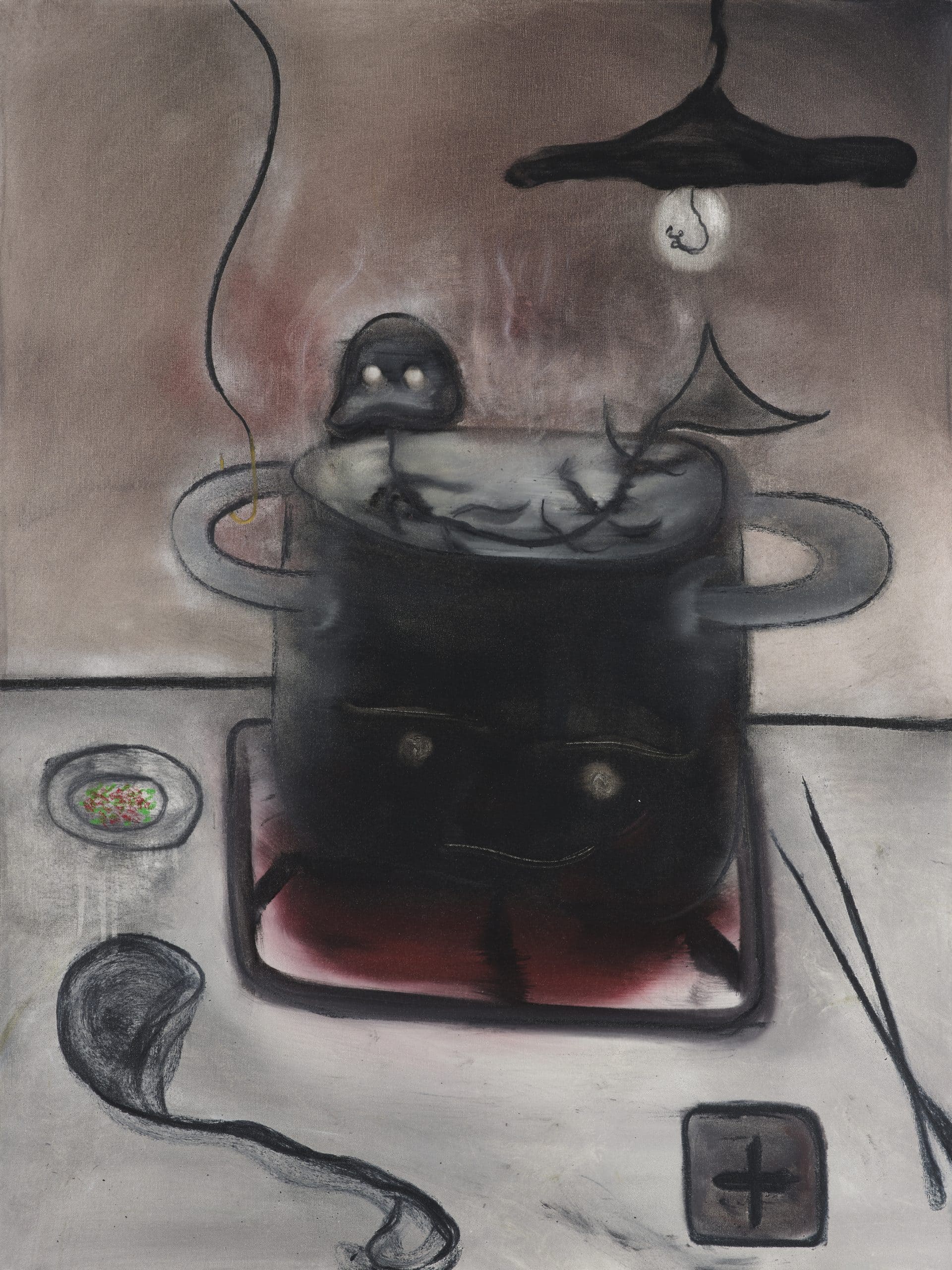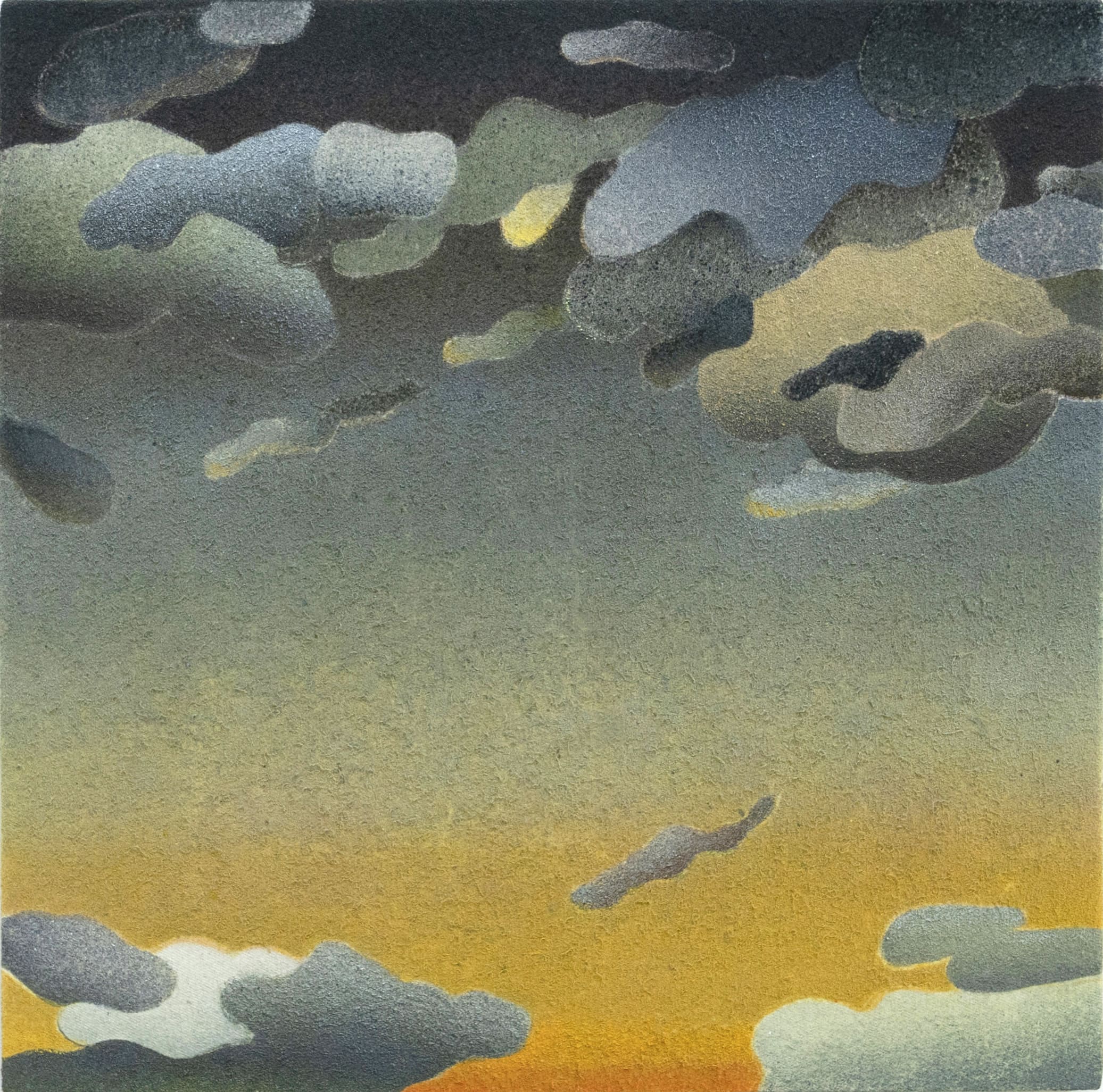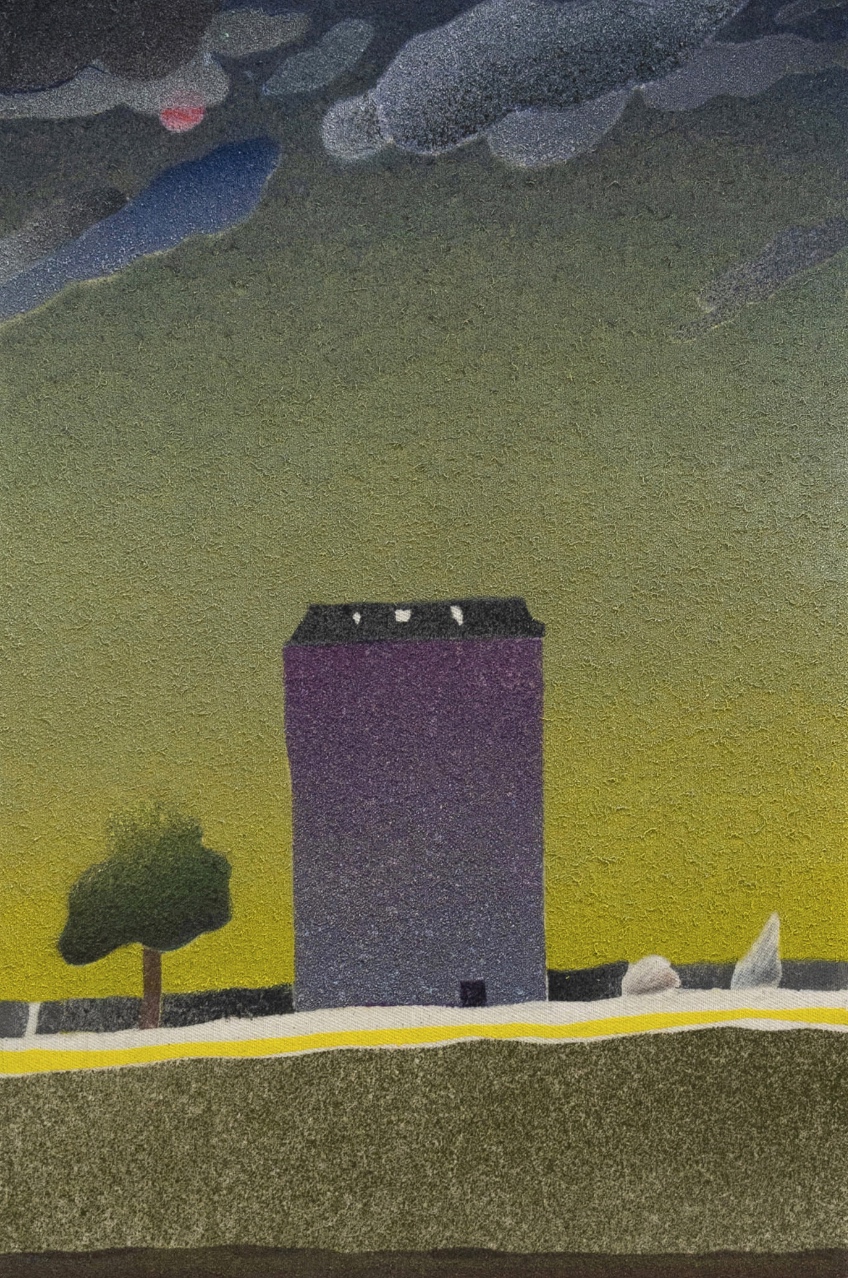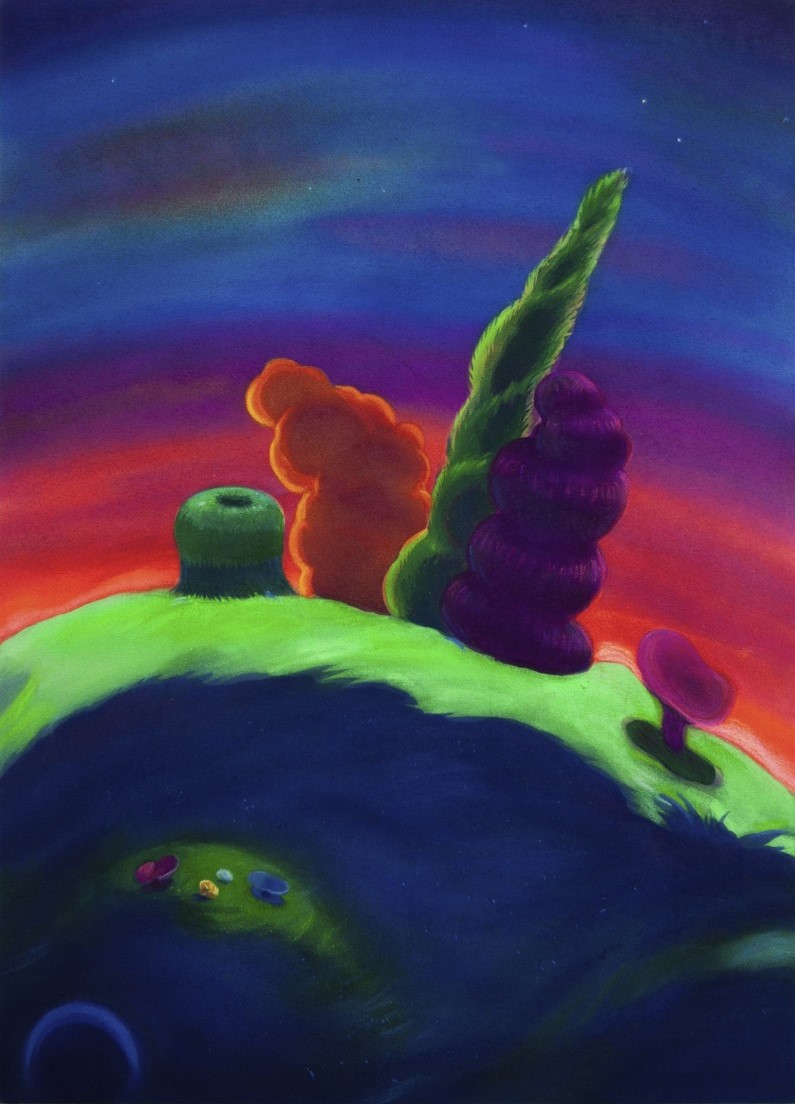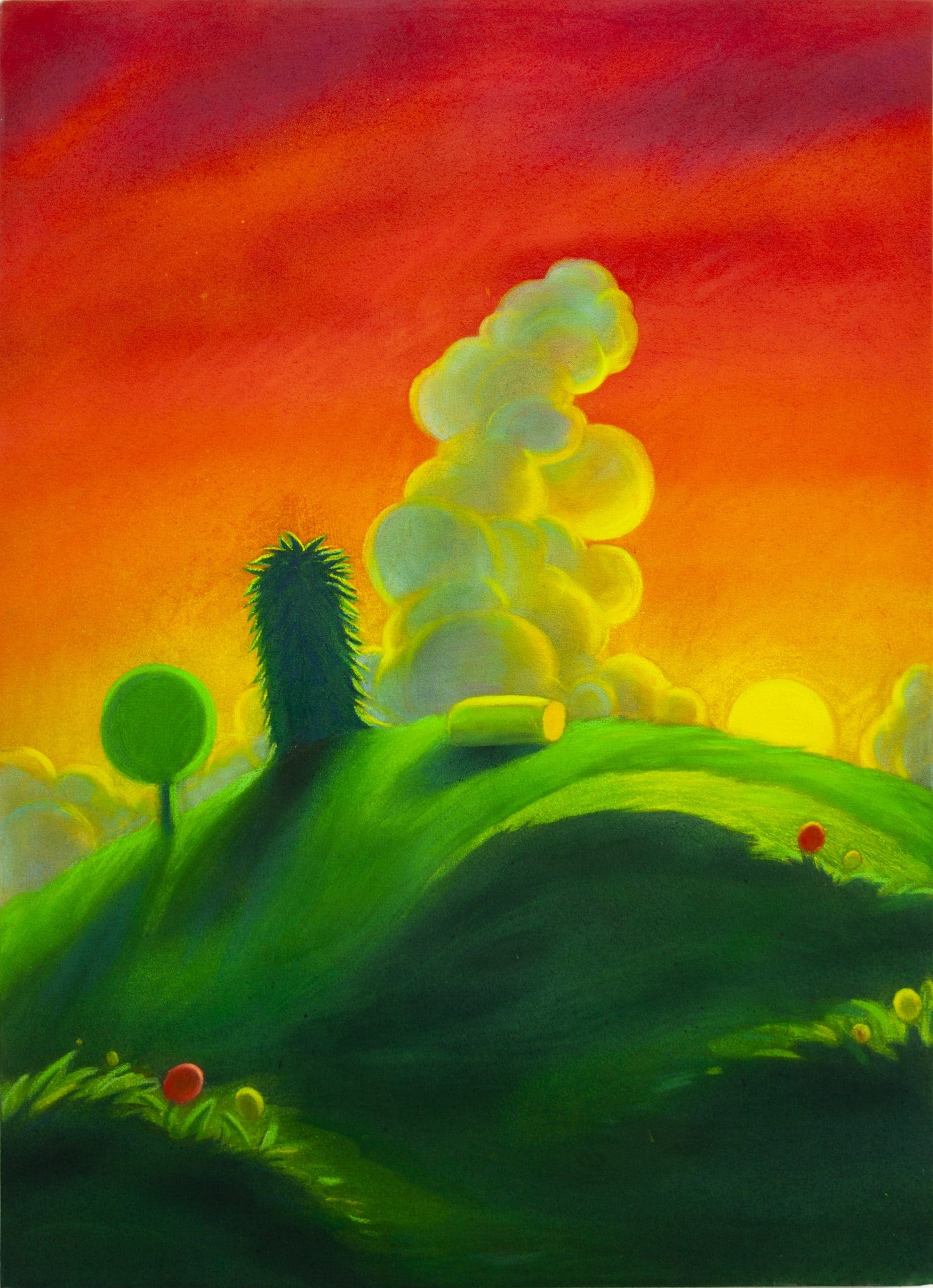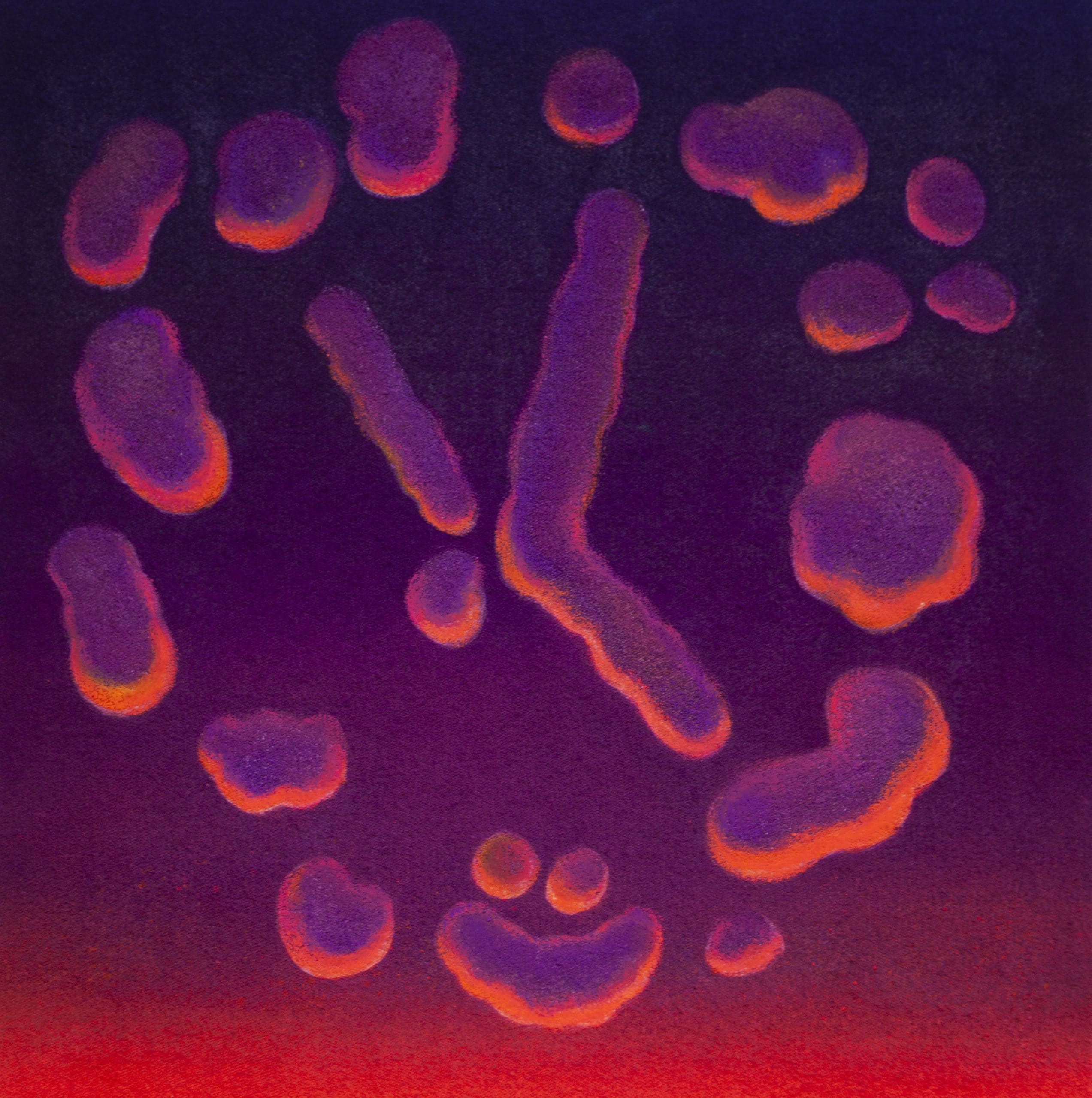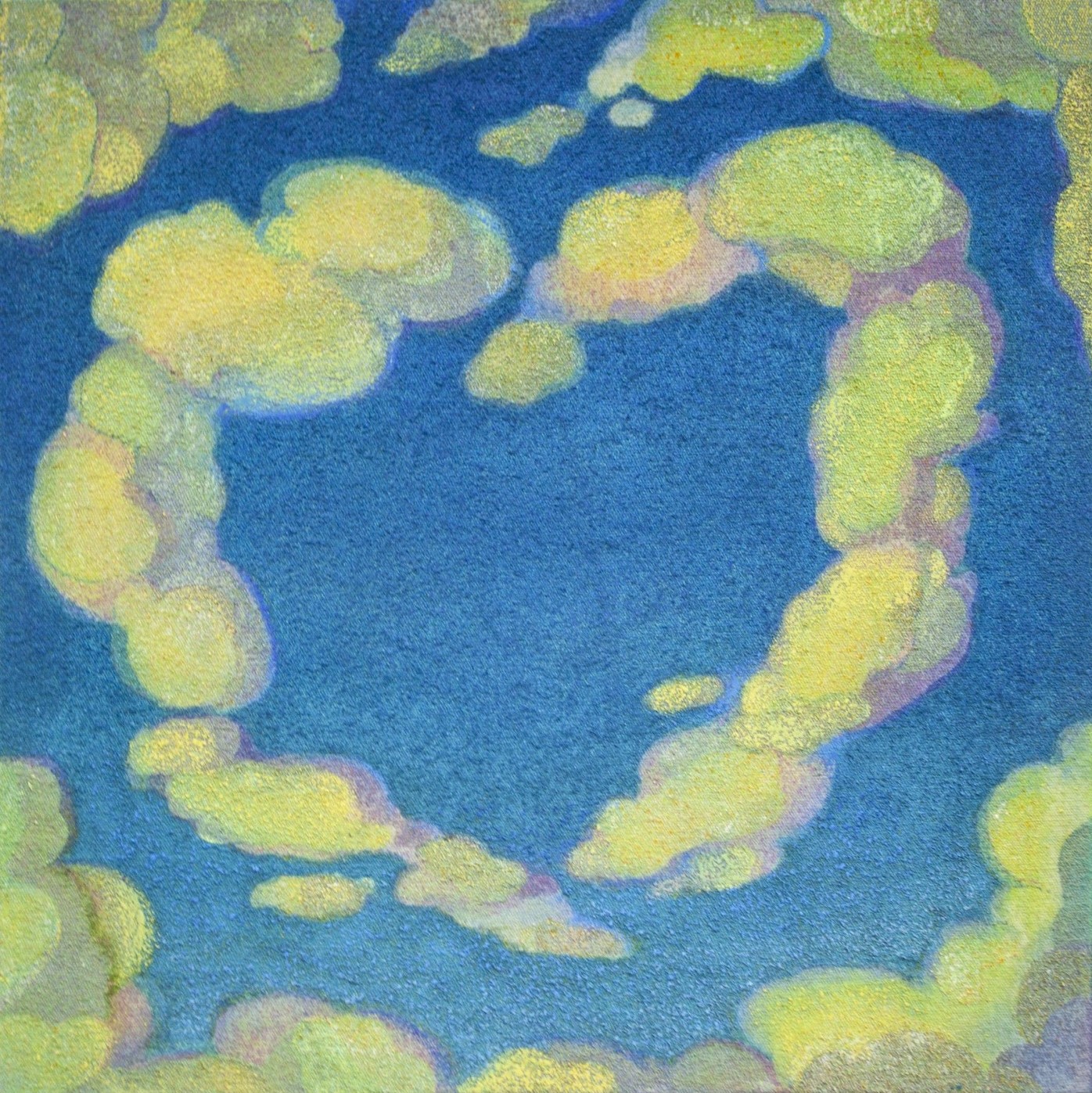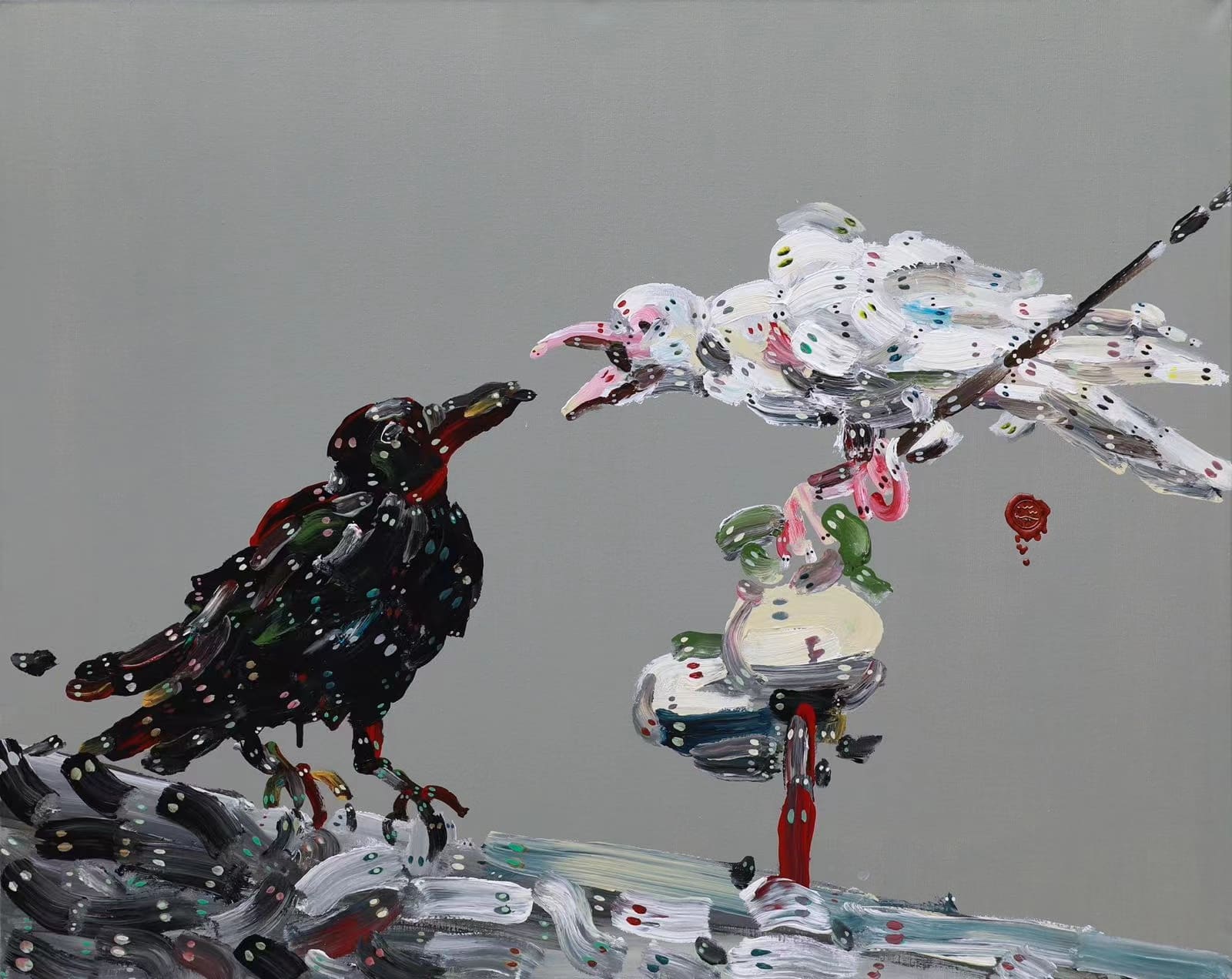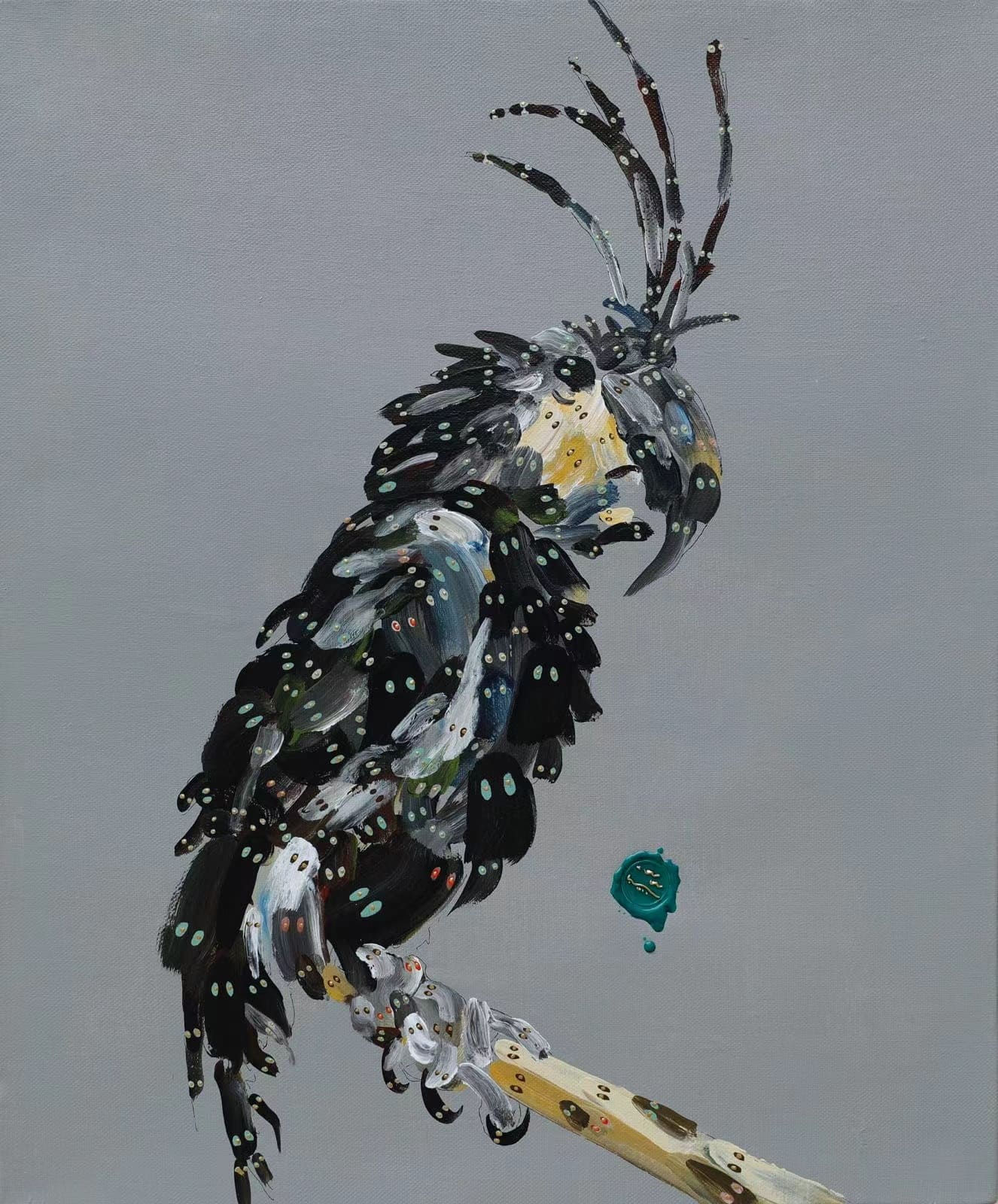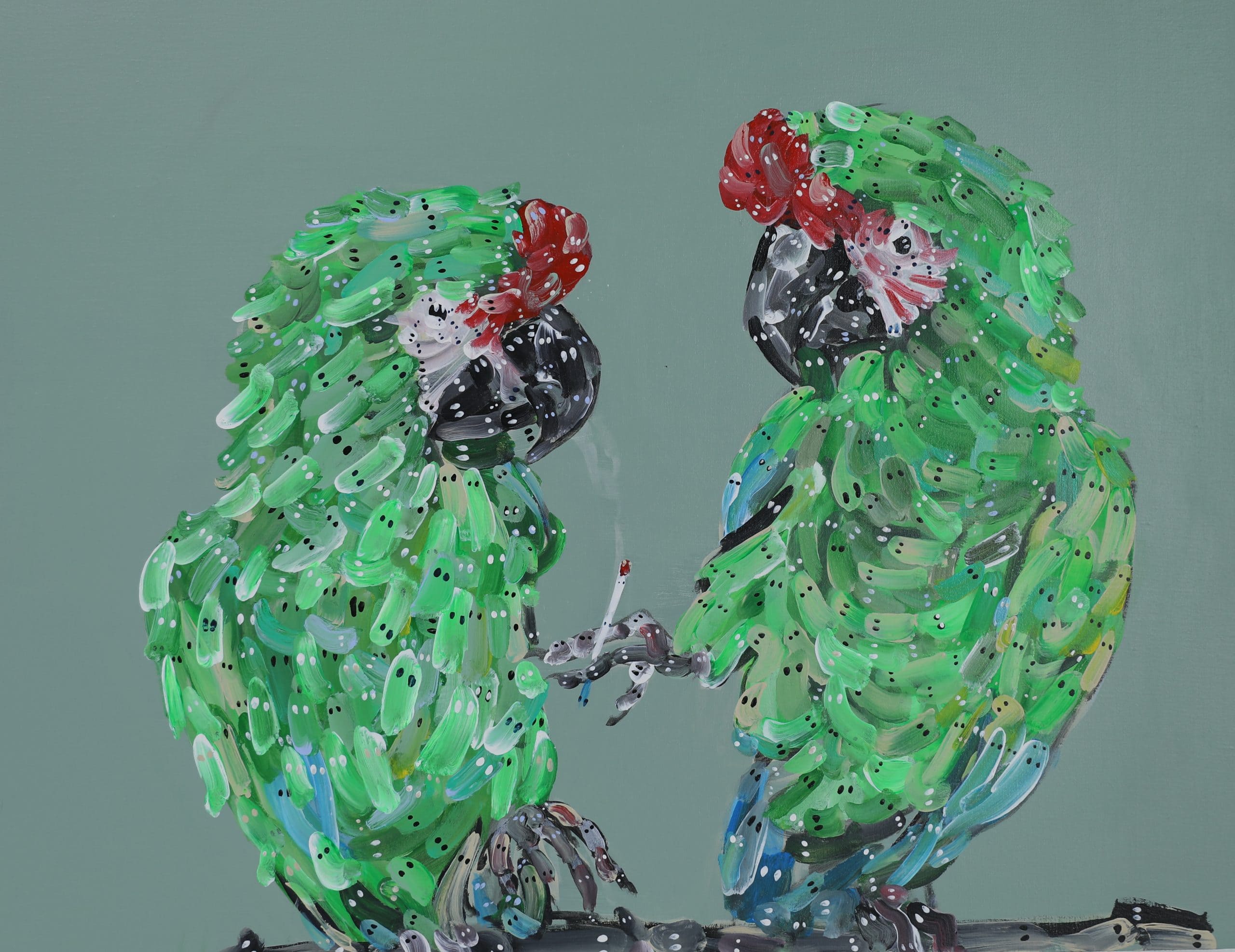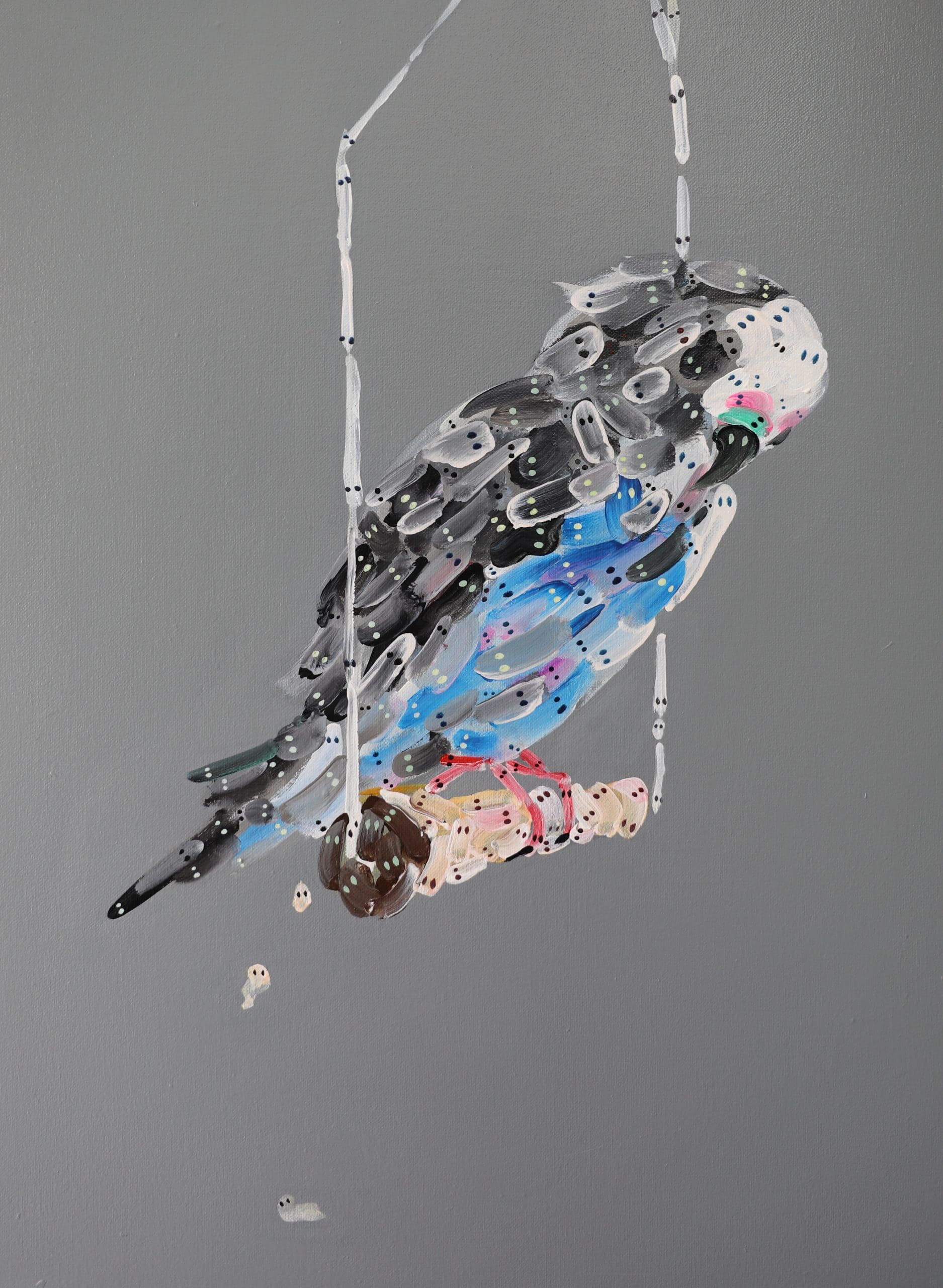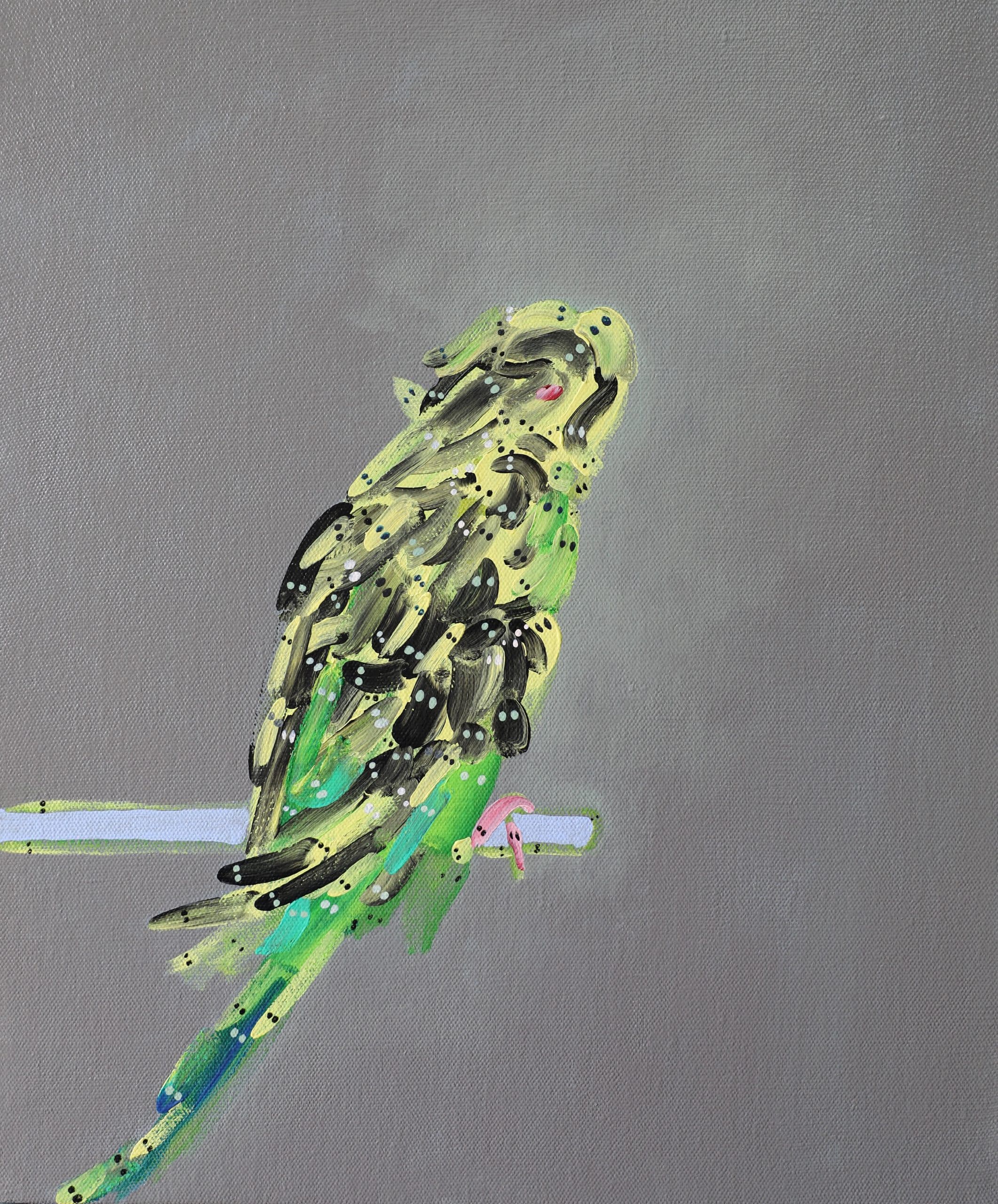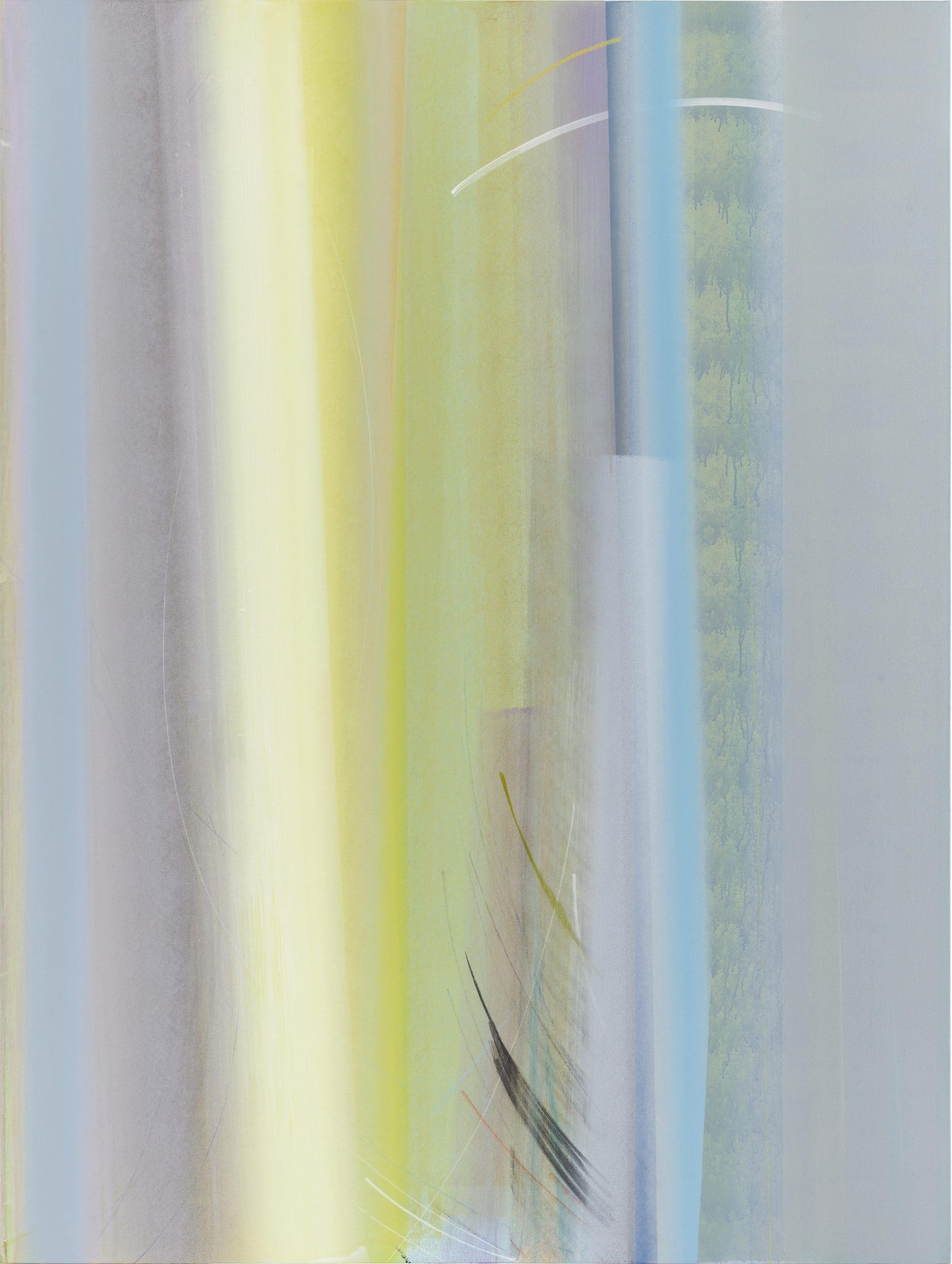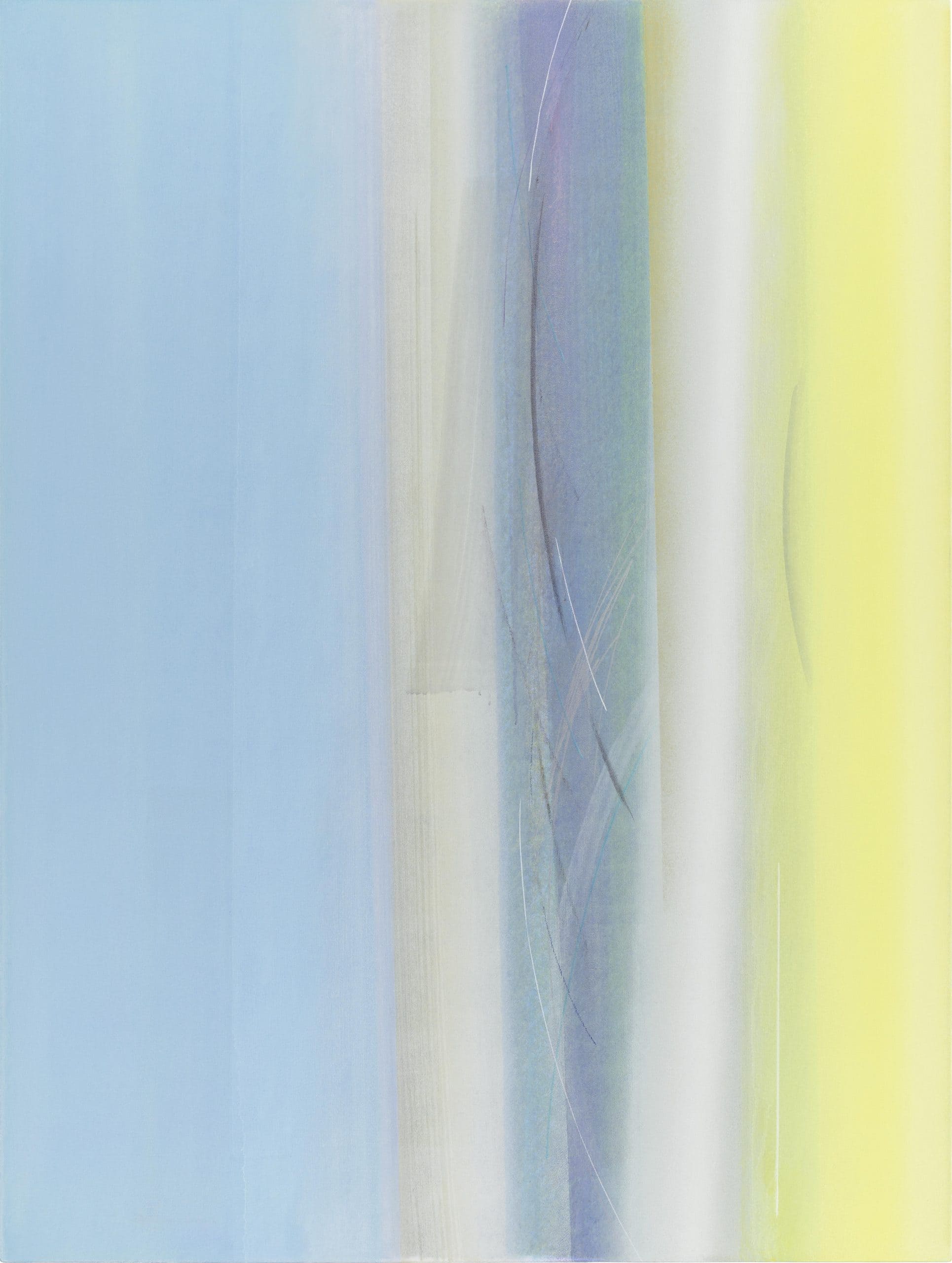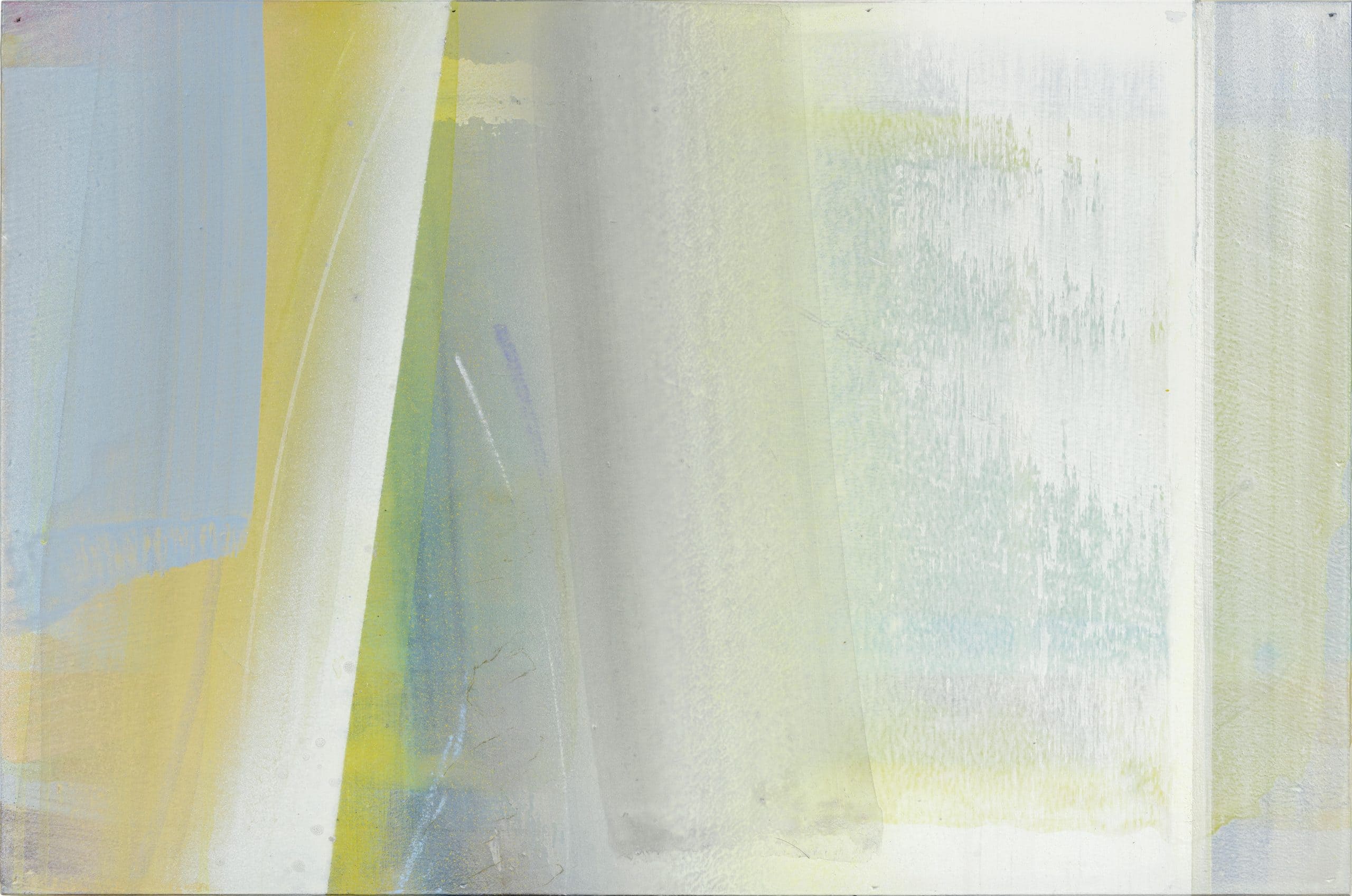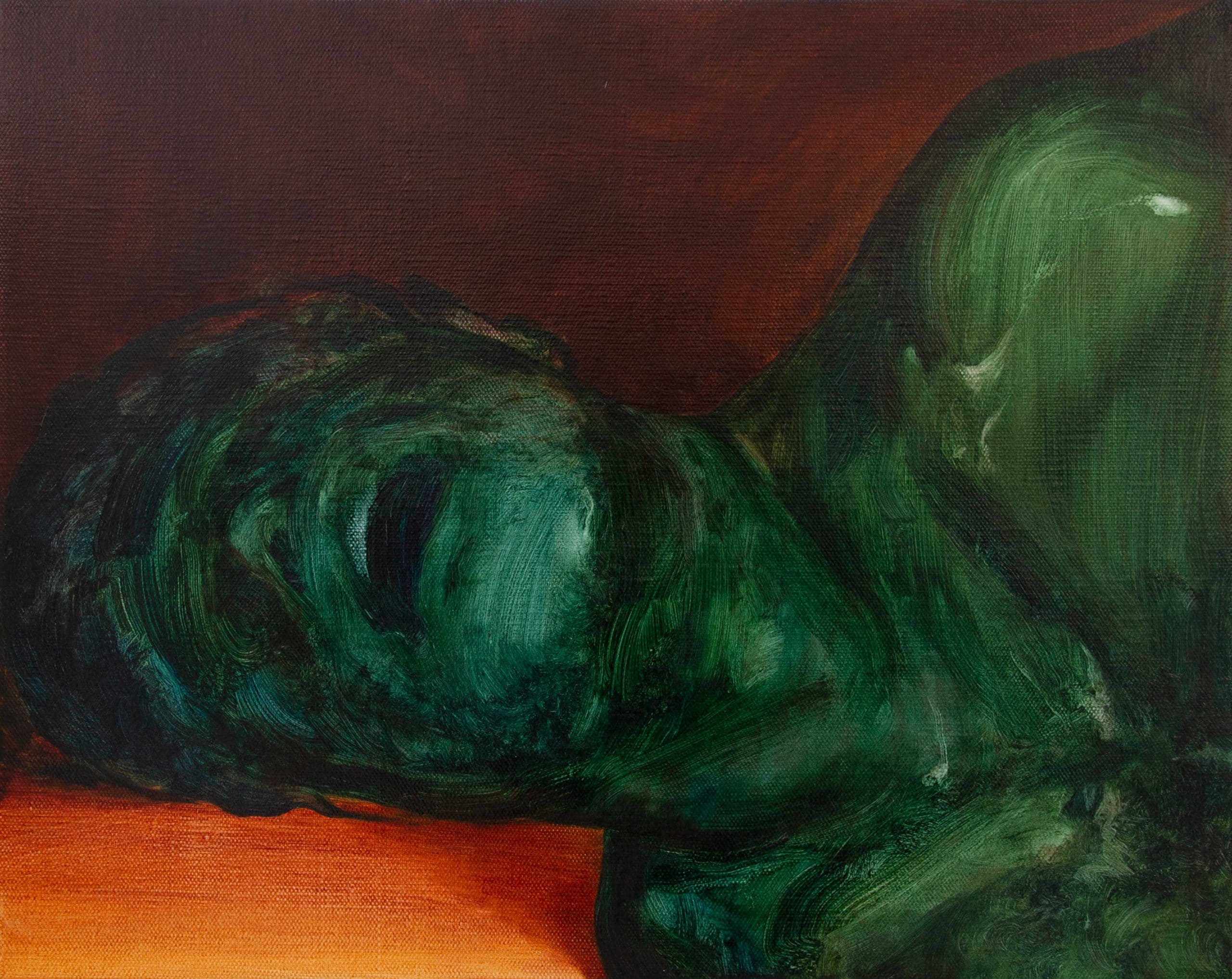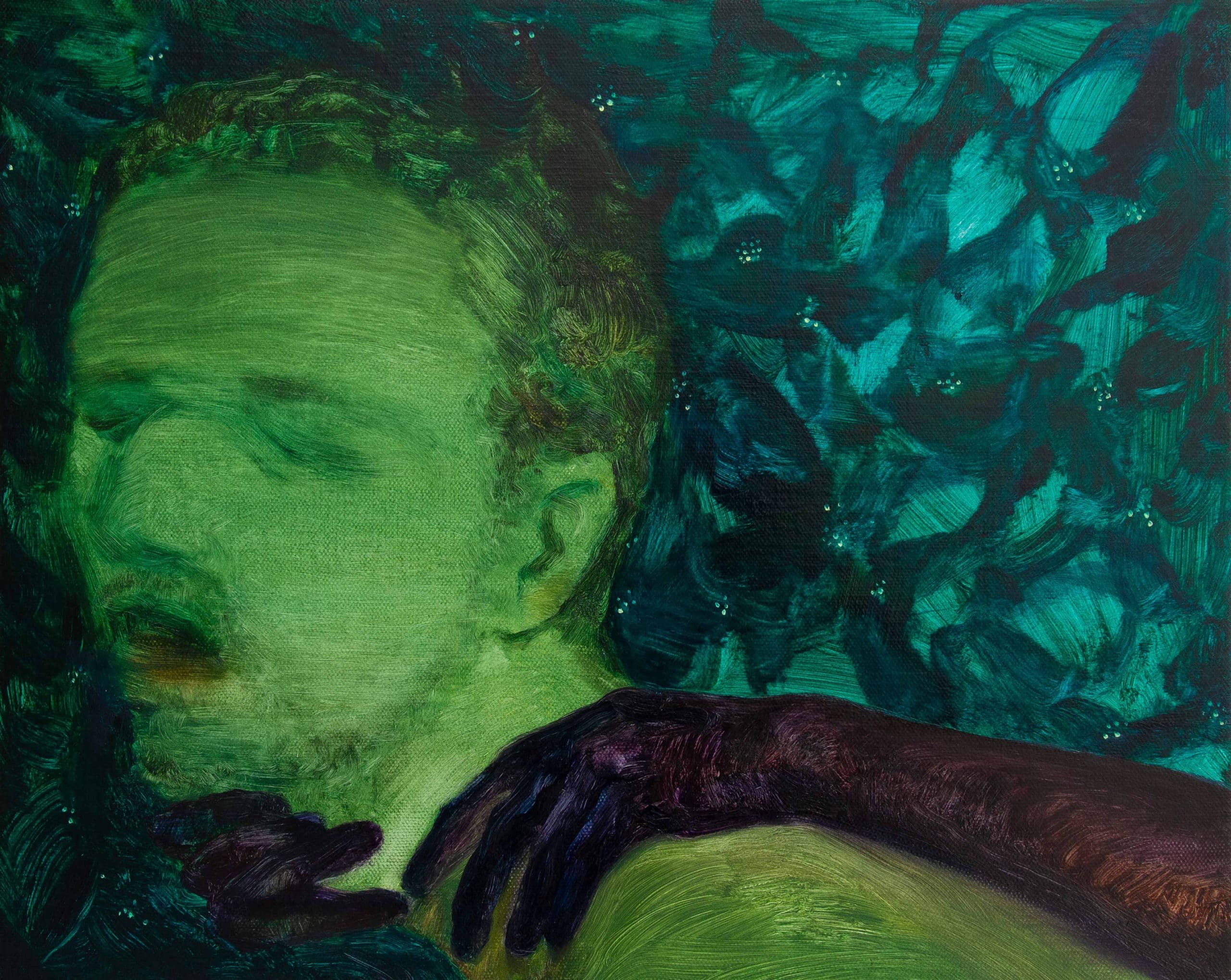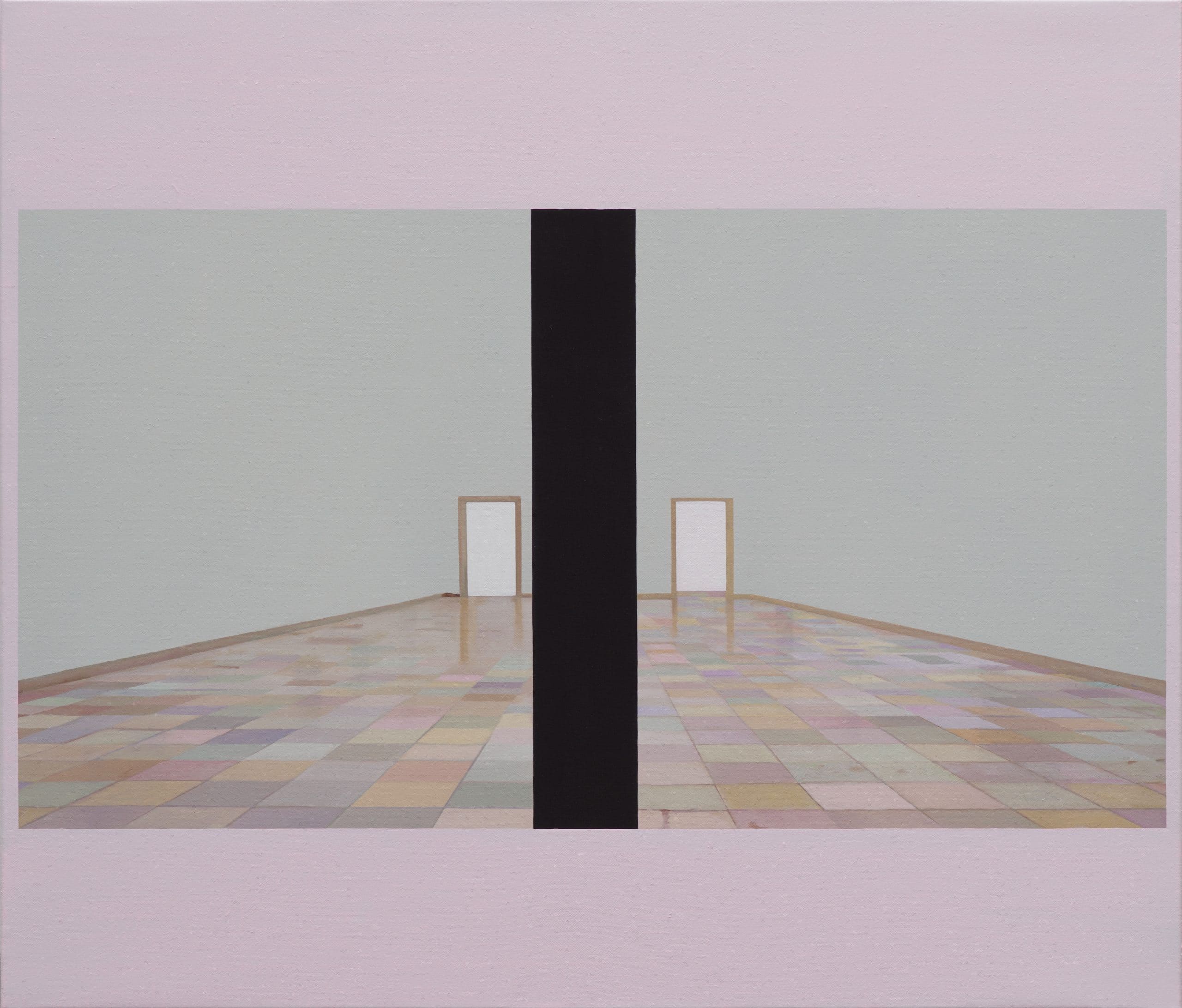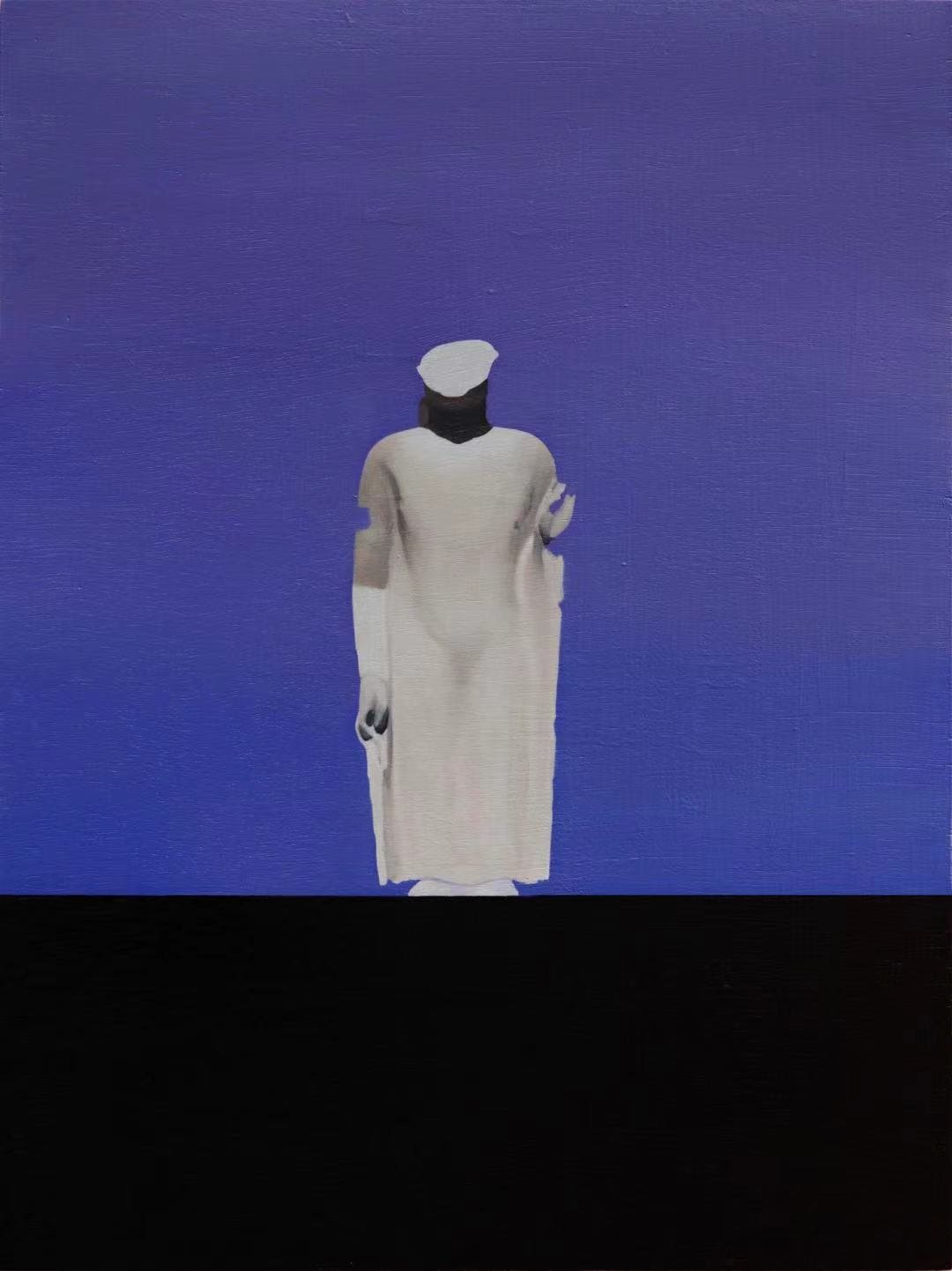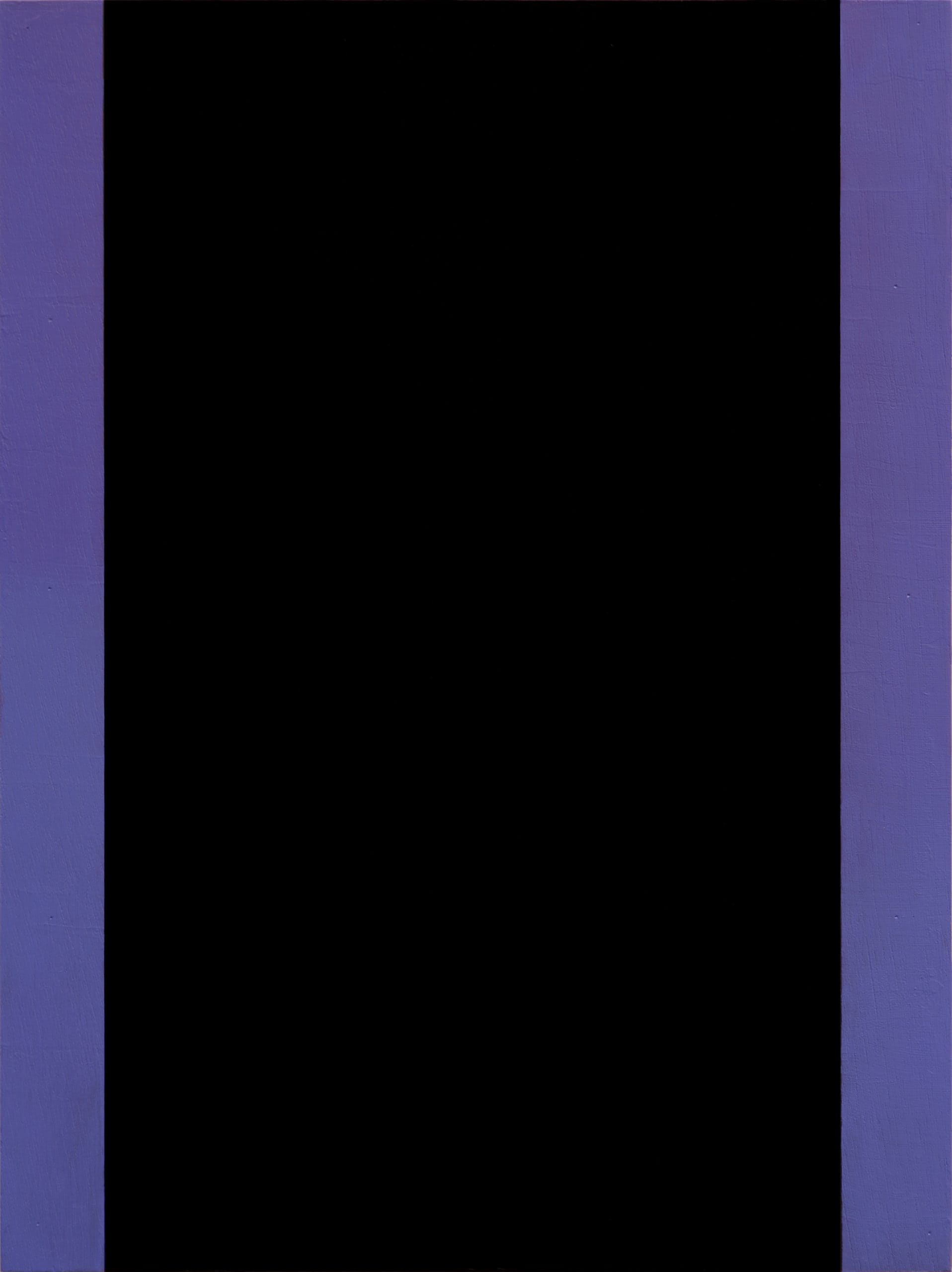 X
In and Out (online exhibition)
April 14–May 14, 2022
MINE PROJECT (now MOU PROJECTS) is pleased to present the online exhibition "In and Out." Six young Chinese artists from different regions and time zones—Paris, Los Angeles, Beijing, and Hubei—bring the "out" geographically to the "in" of Hong Kong at this very moment, establishing connections between each other through abstractness.
"In and Out" presents the internal and external relationship between the artists and their works. In the post-pandemic era, they transform their perceptions about the outer social phenomena through their inner reflections onto the canvases, formulate a creative process from "in" to "out" and narrate the multiplicity of "in and out." The participating artists are Owen Fu, Gong Bin, Tong Kunniao, Wang Zhiyuan, Xie Lei, and Yang Bodu.
About the Artists
Owen Fu (b. 1988, Guilin, China) is an artist whose artworks are derived from his observation of the world, which contains the double entendre nature with art historical and contemporary reference, sincerity, humor, quirkiness, and poeticism. Of all the elements that make a painterly vision, it is the line that dominates for Fu. His paintings put the viewer in a state of flow, in which one moves effortlessly through and across their intuitive use of line, structure, and faux-naïveté.
Fu received his MFA from Art Center College of Design in 2018, following his undergraduate study in Philosophy at Stony Brook during 2010–13 and Art Practice at the School of the Art Institute of Chicago during 2013–16.
The artist currently lives and works in Los Angeles, US.
Gong Bin (b. 1992, Yiyang, China) seeks for an escapist mentality in his practice, hoping to capture and deliver a sense of solace with his works. Melding expressive colors and semi-abstract shapes, Gong's vibrant, playful paintings depict imagined scenes and landscape. With a background in illustration and printmaking, he is interested in the possible narrative connections between images, which transform his oeuvre into a visual labyrinth of romantic puzzles. Often naming his works after poems, characters, and fabricated locales, Gong animates and enlivens the objects and beings encapsulated within the vast, expansive environment on his canvases, endowing them with varied personas as well as the capability to love and be loved.
Gong received his BFA in Illustration from the Hubei Institute of Fine Arts in 2014.
The artist currently lives and works in Beijing, China.
Tong Kunniao (b. 1990, Changsha, China) works across installation, performance, video, sculpture, and painting. He is adept at using "excess products" generated by the modern world—a perpetual waste-making factory, and "leftovers" that have been found in resale shops, the flea markets, or on the streets. He concerned about how the complex social structure has determined our social status and eaten up our individual identities. By decomposing ready-made objects and reassembling them in tandem or keeping them perfectly in balance, Tong aims to demonstrate the individual consciousness (the free spirit) behind the objects as well as the multiplicity and fragility of the system. In an era when commodity fetishism and symbol consumption are prevalent, and information is overloaded, Tong's work extends beyond formal boundaries of reconstruction and presents it in a quirky and seemly absurd manner.
Tong Kunniao received his BFA from No. 3 Studio, Department of Sculpture at the Central Academy of Fine Arts in 2015. In 2016, he went to graduate school and dropped out in the same year.
The artist currently lives and works in Beijing, China.
Wang Zhiyuan (b. 1990, Hebei, China) focuses on paintings. His practice explores how he interacts physically and consciously with painting and responds to the constantly changing images. The painting itself is the inspiration, reference, and content of his practice.
Wang's notable exhibitions and residencies include "Related to the Expression of the Material," OCAT, Xi'An, China (2022); "Sunshine, Air, Water," solo exhibition, CLC Gallery Venture, Beijing, China (2021); "Wang Zhiyuan," solo exhibition, MOU PROJECTS, Hong Kong (2021); "I have nothing to say and I am saying it," OCT Boxes Art Museum, Foshan, China (2019); and Lucid Art Foundation Residency, Inverness, CA, USA (2016).
Wang received his BFA from the Public Art Institute of the China Academy of Art in 2013 and his MFA from the San Francisco Art Institute in 2015.
The artist currently lives and works in Beijing, China.
Xie Lei (b. 1983, Anhui, China) often produces monochromatic works in a dark palette of mixed colors. He can perhaps be best described as a symbolist painter. Ancient rituals, traditional Chinese imagery, or Western mythology form the subjects of many paintings—they are bathed in a suggestive and sometimes mysterious atmosphere reminiscent of ancient folktale and primeval epochs.
Xie's works have been exhibited in public and private collections, such as Musée d'Art Contemporain du Val-de-Marne (MAC VAL), and Burger Collection.
Xie received his PhD (practice-based) in Visual Arts in 2016 from the École normal supérieure and the École nationale supérieure des beaux-arts in Paris and his BA from China Central Academy of Fine Arts in 2006.
The artist currently lives and works in Paris, France.
Yang Bodu (born in 1986, Tianjin, China) explores the construction and concept of the "art scene" that exists and lingers on in our mind. In her painting-centered oeuvre, Yang depicts a series of architectural landscapes comprising museums, galleries, and art institutions, investigating the intricate contradiction between one's intimate encounter with artworks and the public nature of exhibition venues. Frozen on her canvas are ambers of theatricality, mystery, and balance found within these abstract, empty spaces imbued with idealization. In her recent works, Yang observes the "architectural moments" shimmering within the interplay between light and building structures—elements that form the basis of her personal observation and, ultimately, painting practice. Her works capture the wonders that take place within these ambivalent spaces and further flourishes as they negate the relationships between the private and the public, the acts of practicing and looking, as well as being the viewer and being viewed.
Yang received her MFA from the Pennsylvania Academy of the Fine Arts (PAFA) in 2012 and her BFA from the Tianjin Academy of Fine Arts in 2008. During her study at PAFA, she won the Justine Cretella Memorial Scholarship in 2011 and the Fellowship Trust Prize for her presentation at the Annual Student Exhibition in 2012. Yang's work has been exhibited at various institutional venues, including PAFA, M WOODS in Beijing, and the Tianjin Academy of Fine Arts. Her works are also included in the permanent collections of several institutions, including PAFA, M WOODS in Beijing, Long Museum in Shanghai, and Pingshan Art Museum in Shenzhen. In 2021, Yang was featured in The Artsy Vanguard.
The artist currently lives and works in Beijing, China.
In and Out (online exhibition)
April 14–May 14, 2022