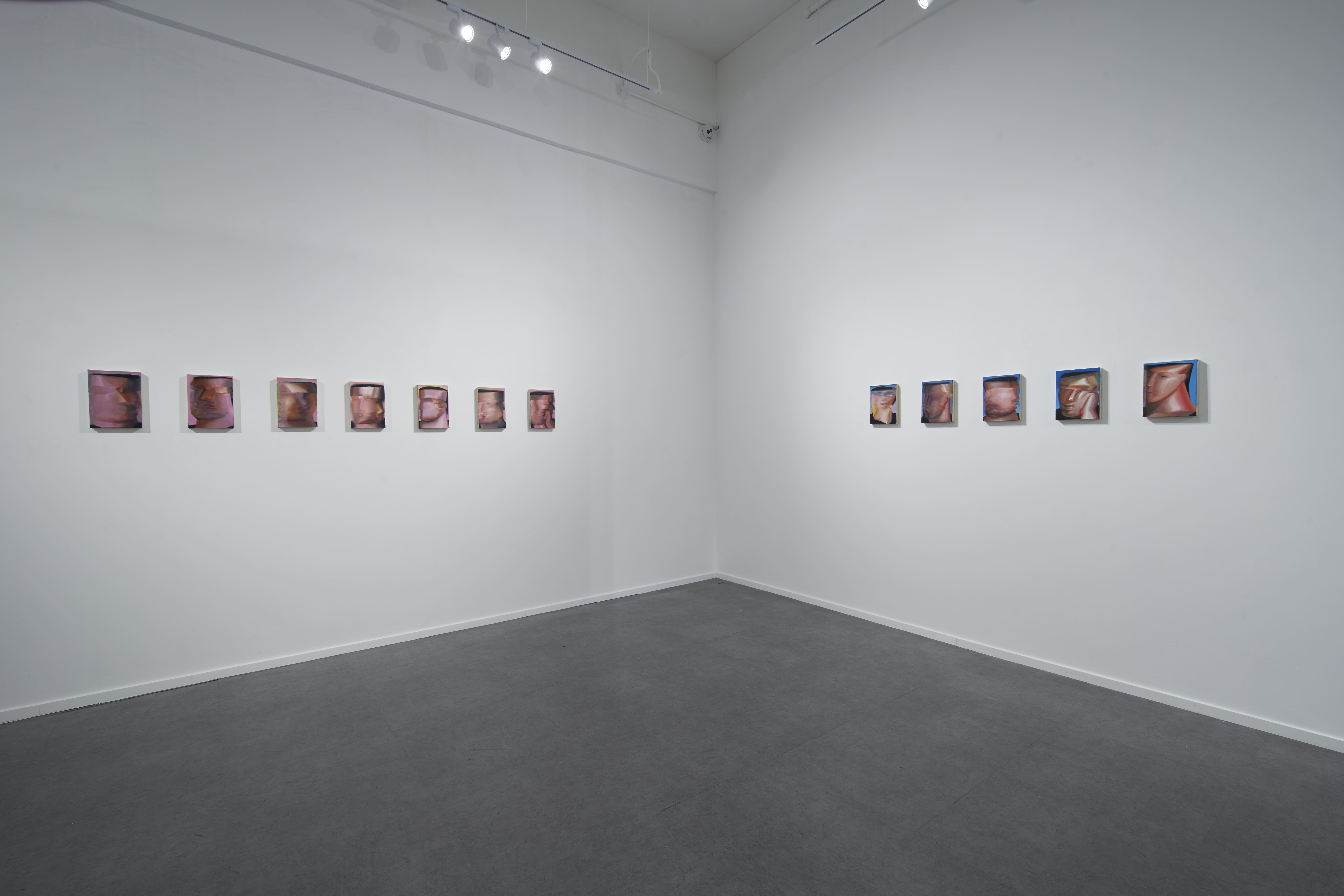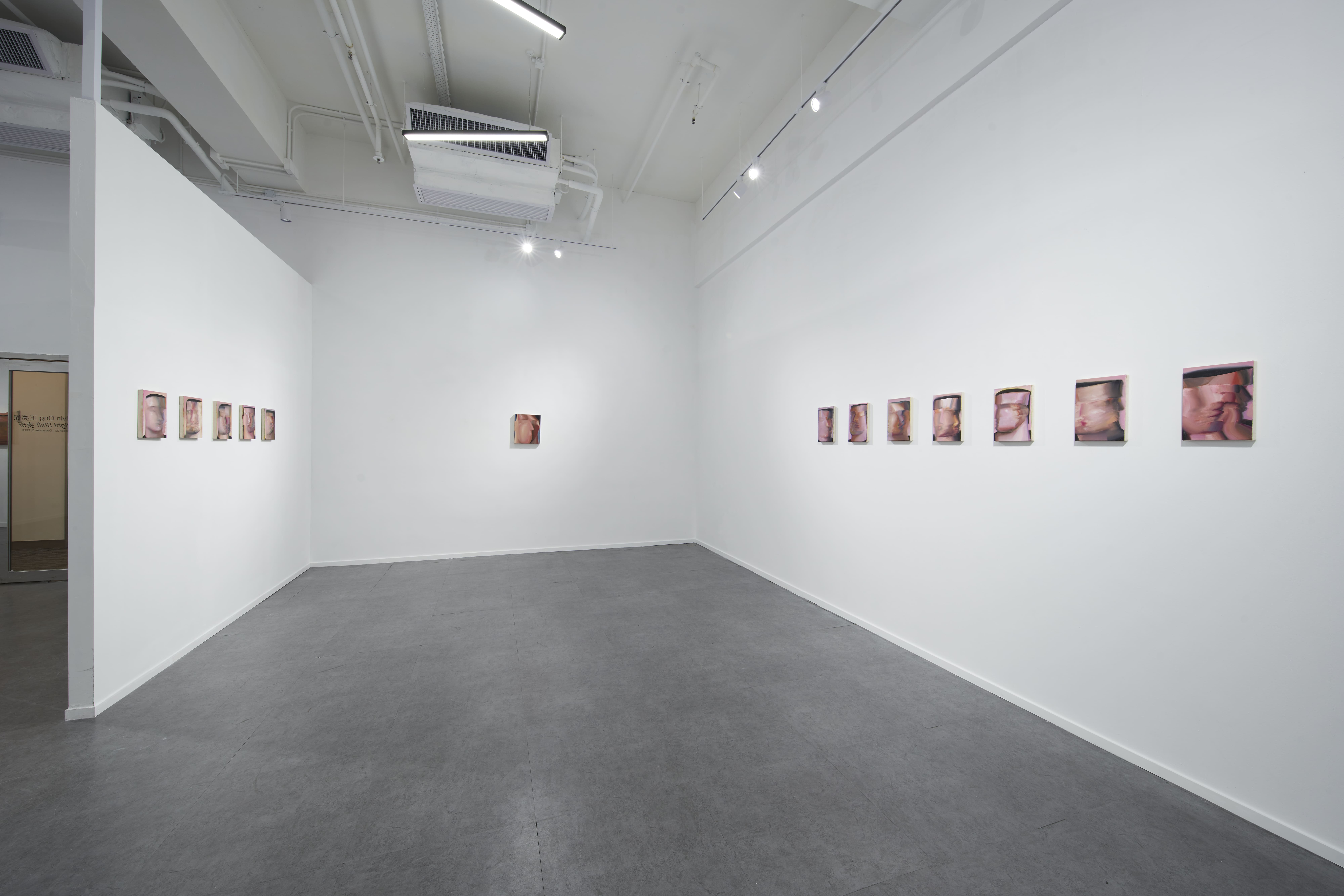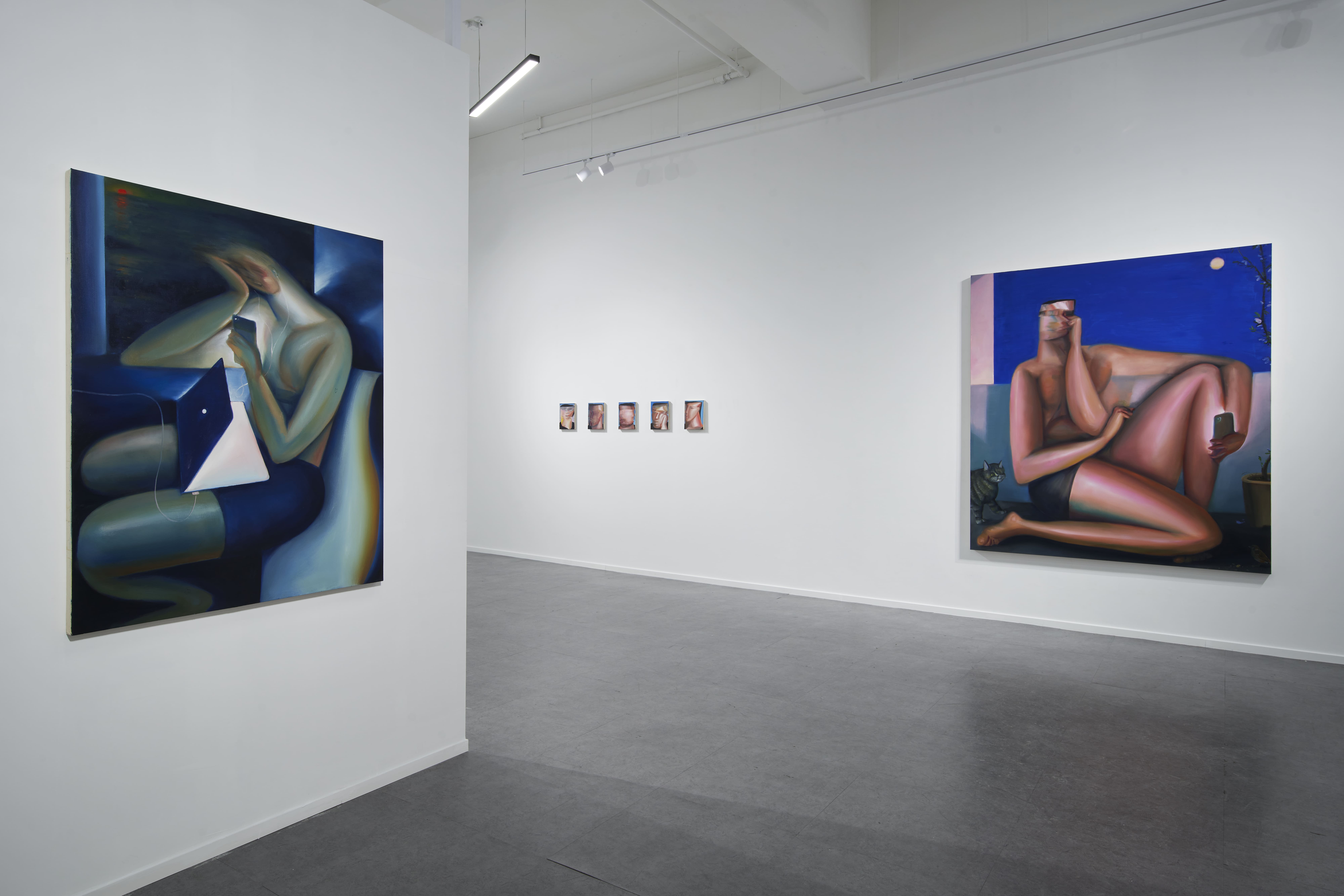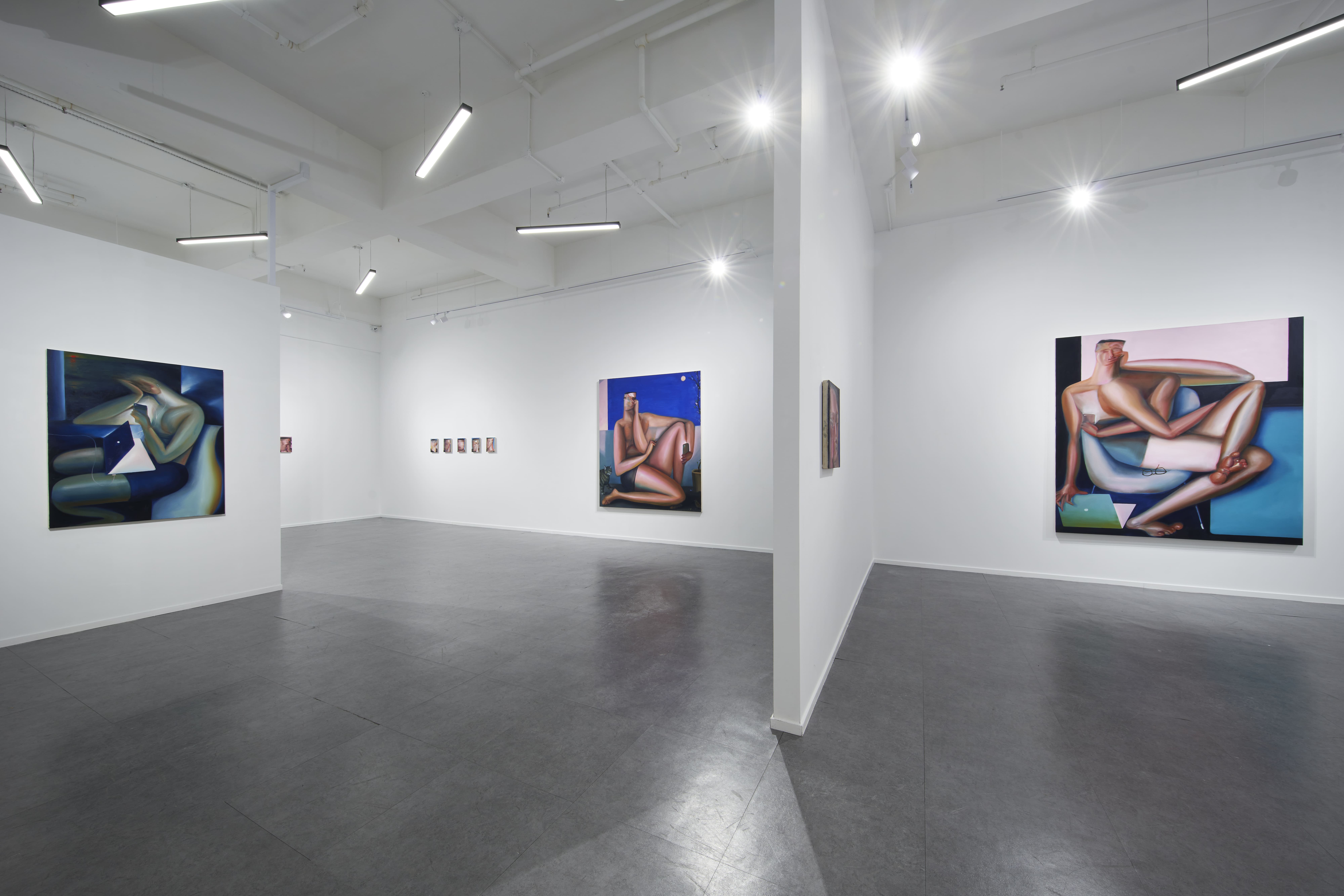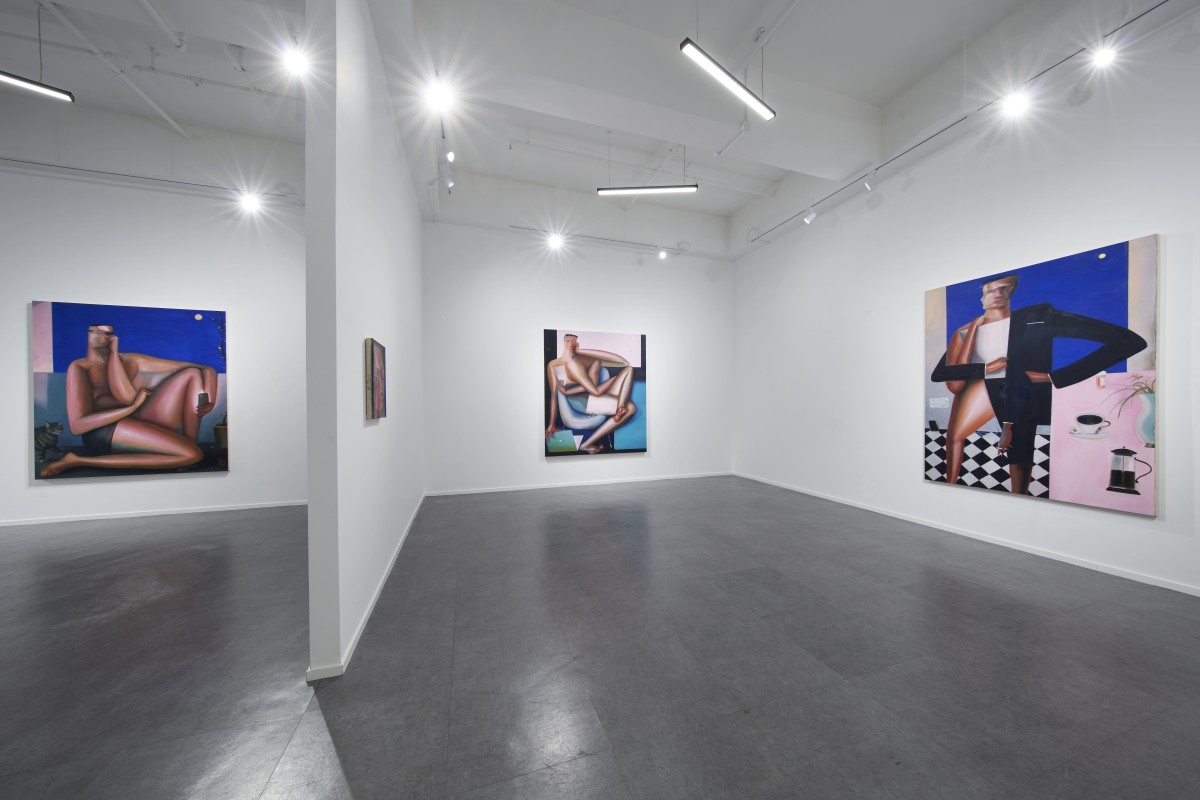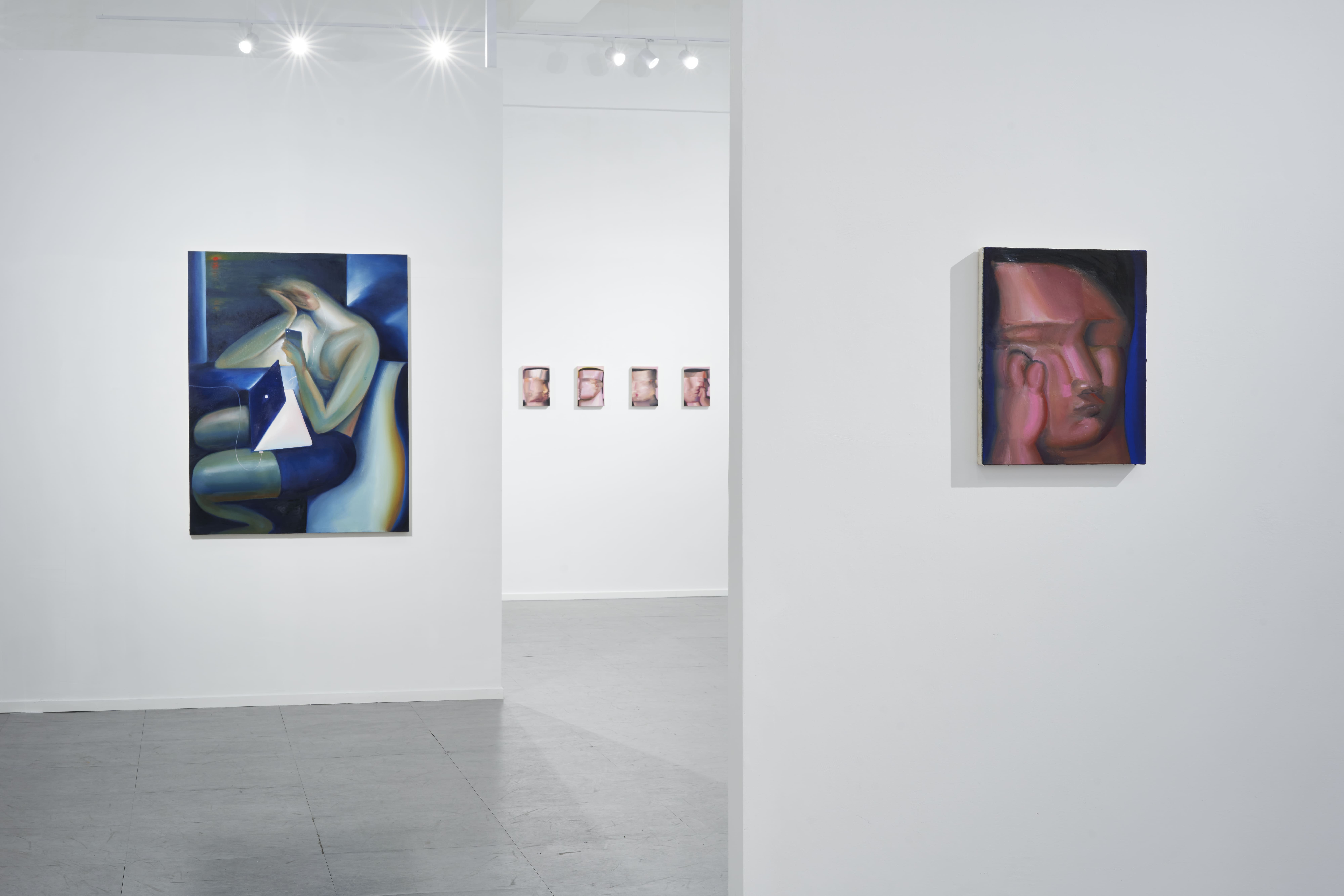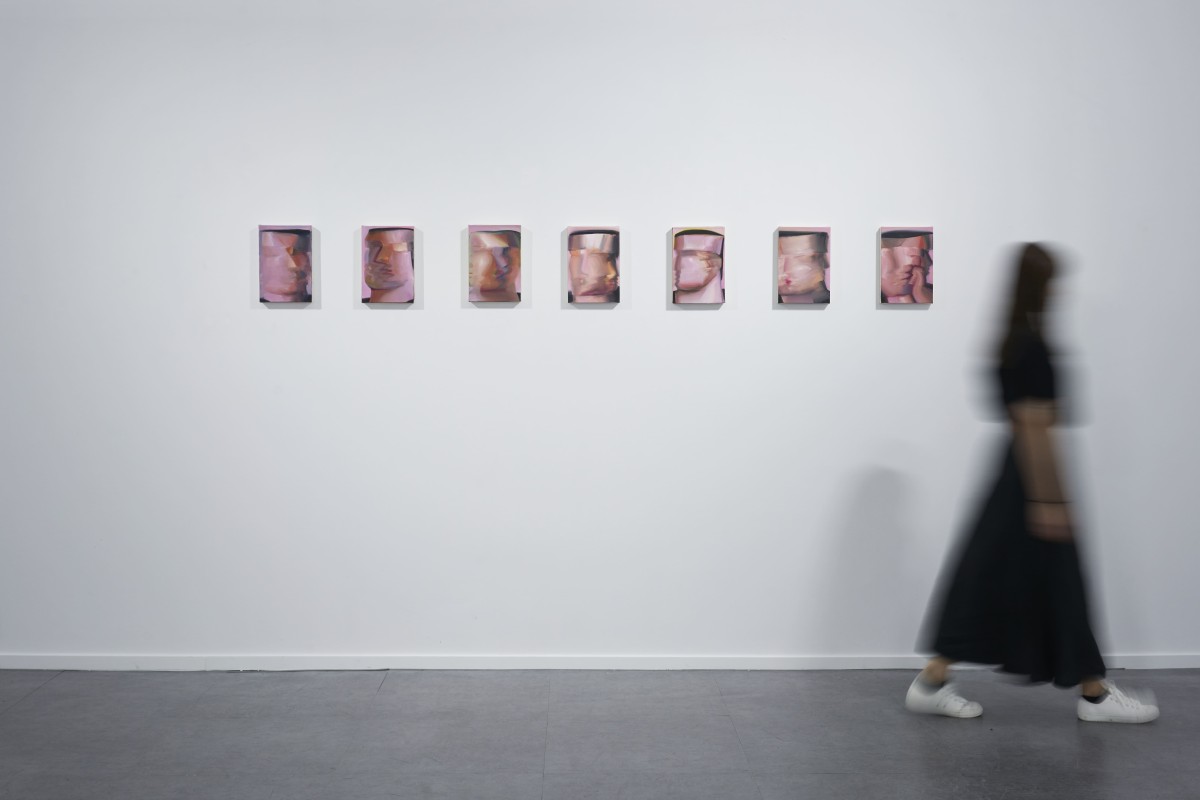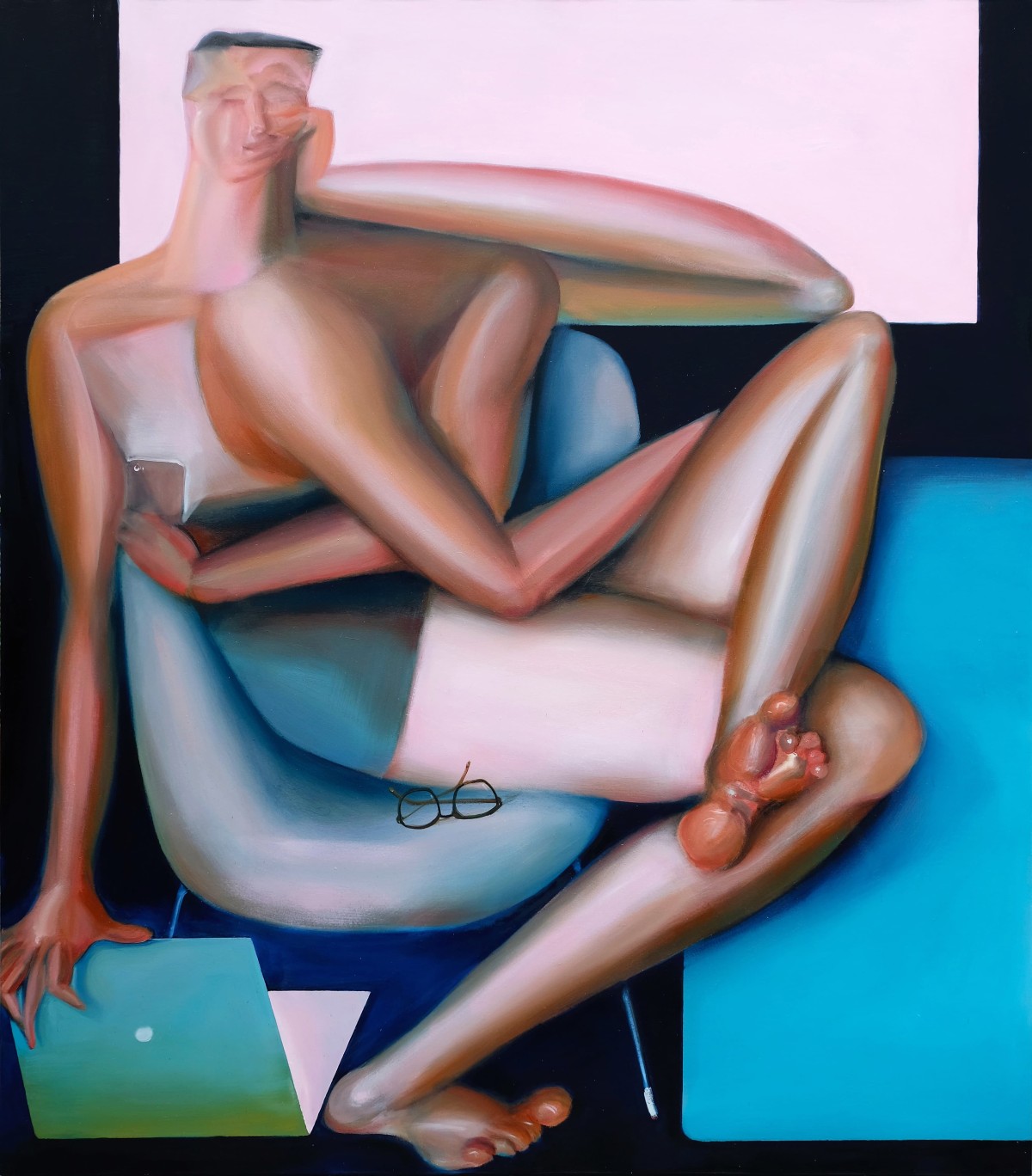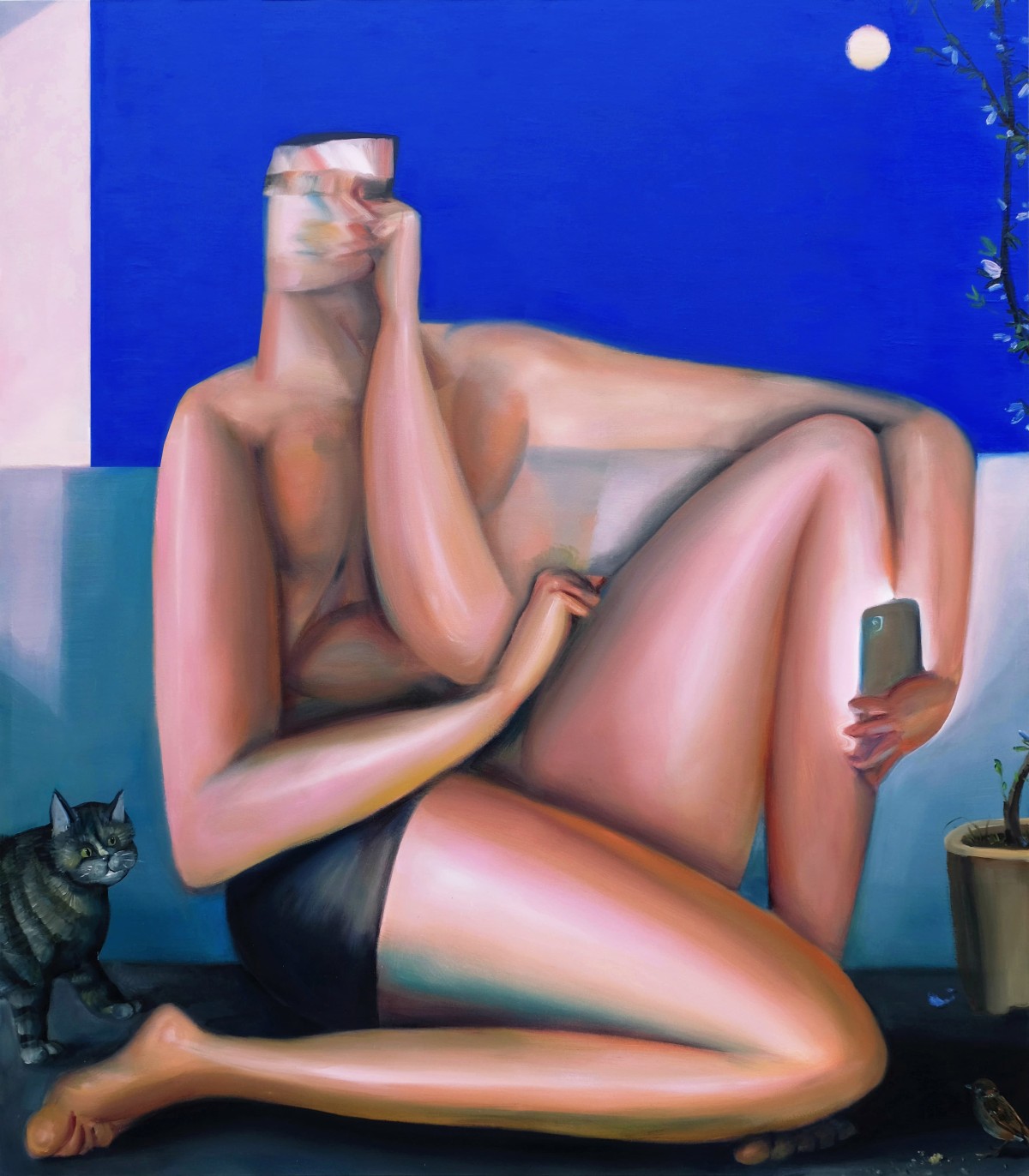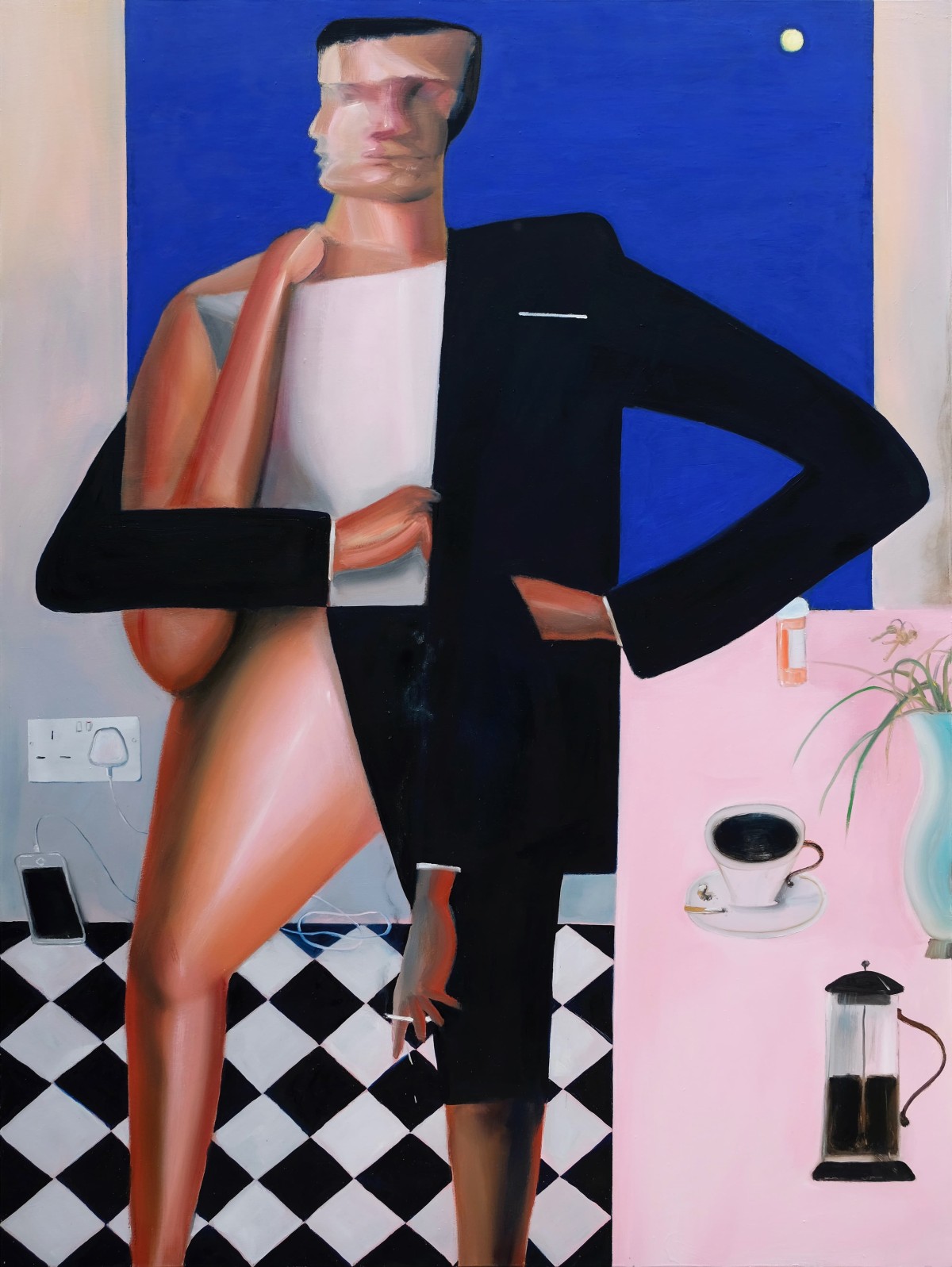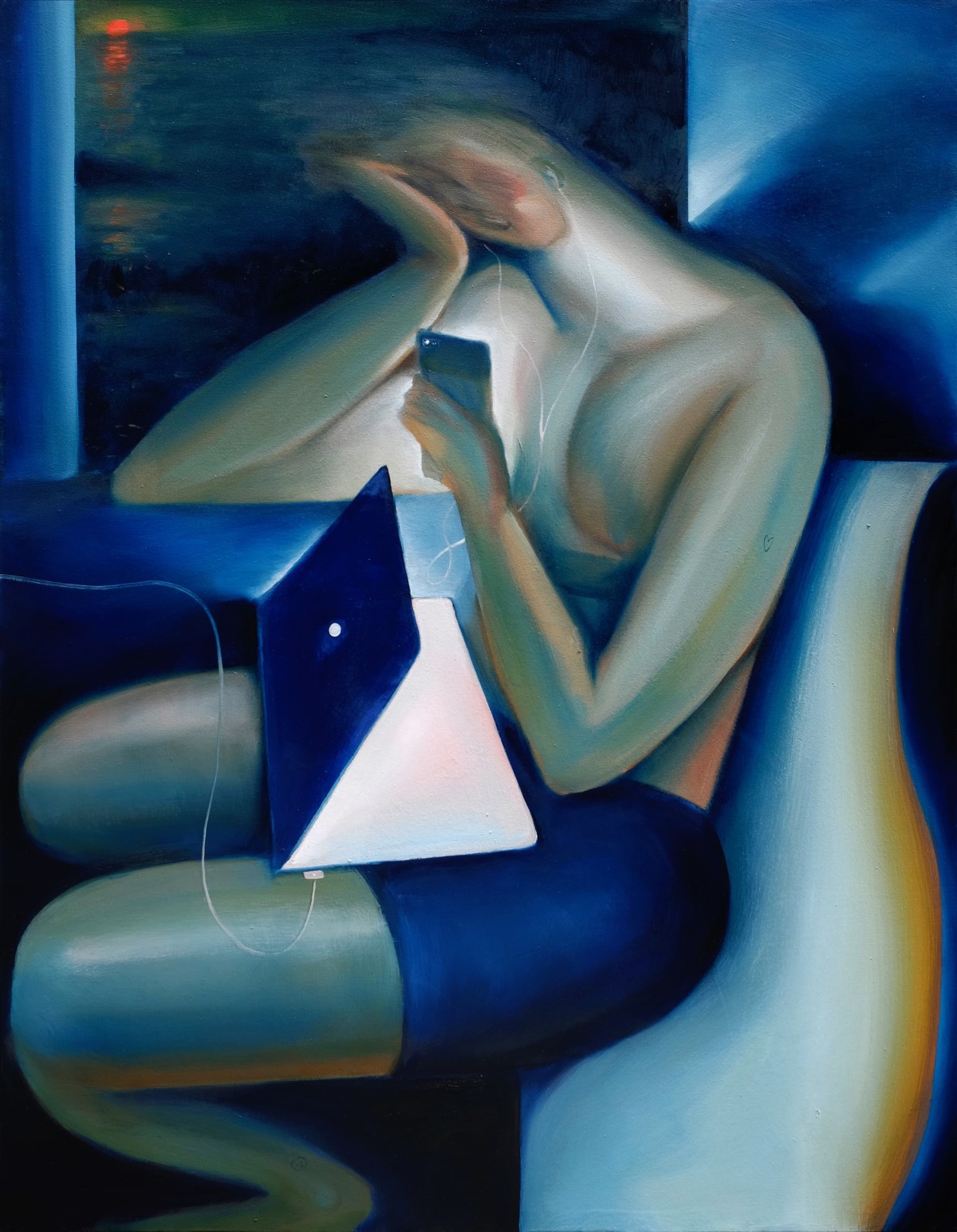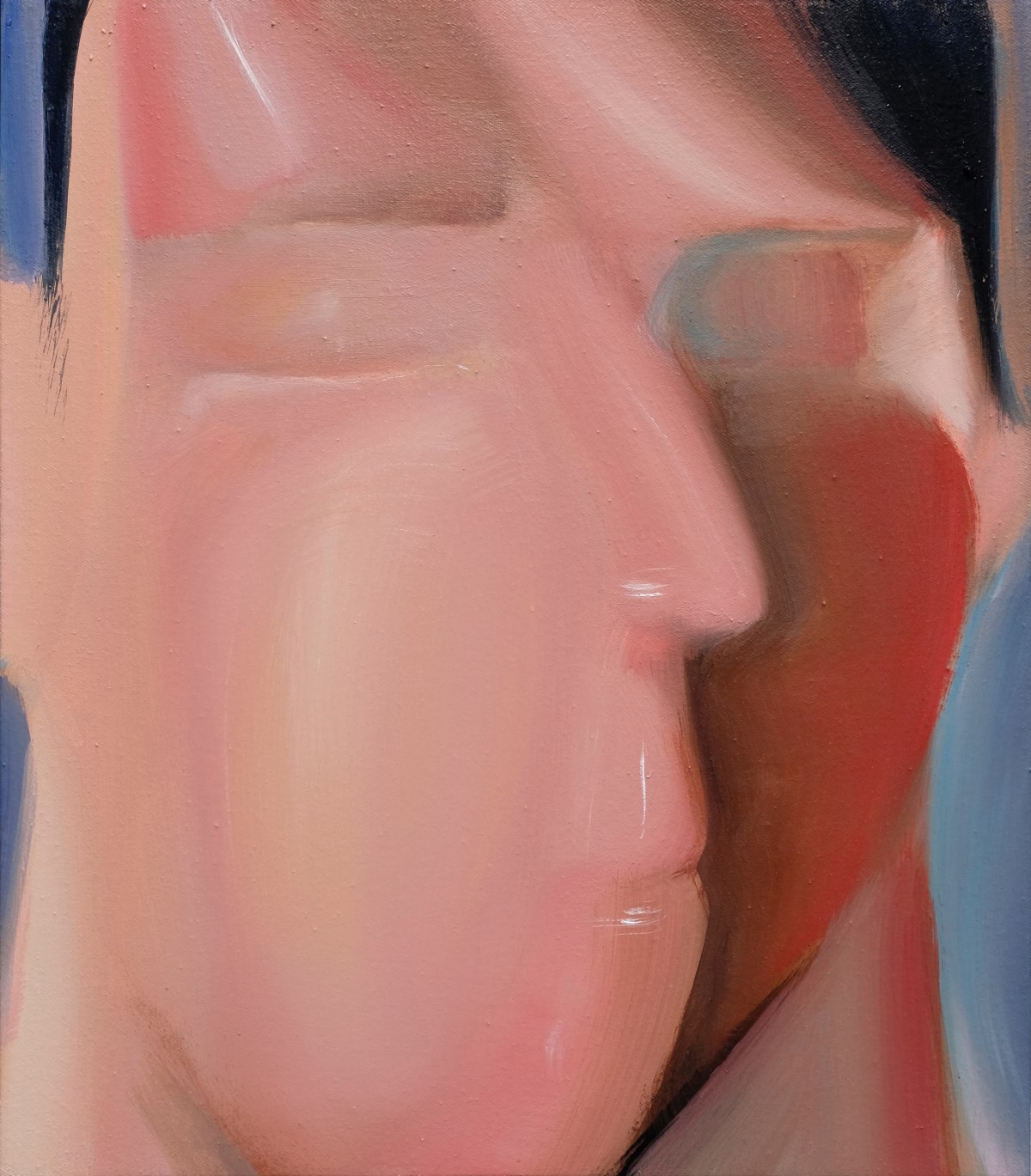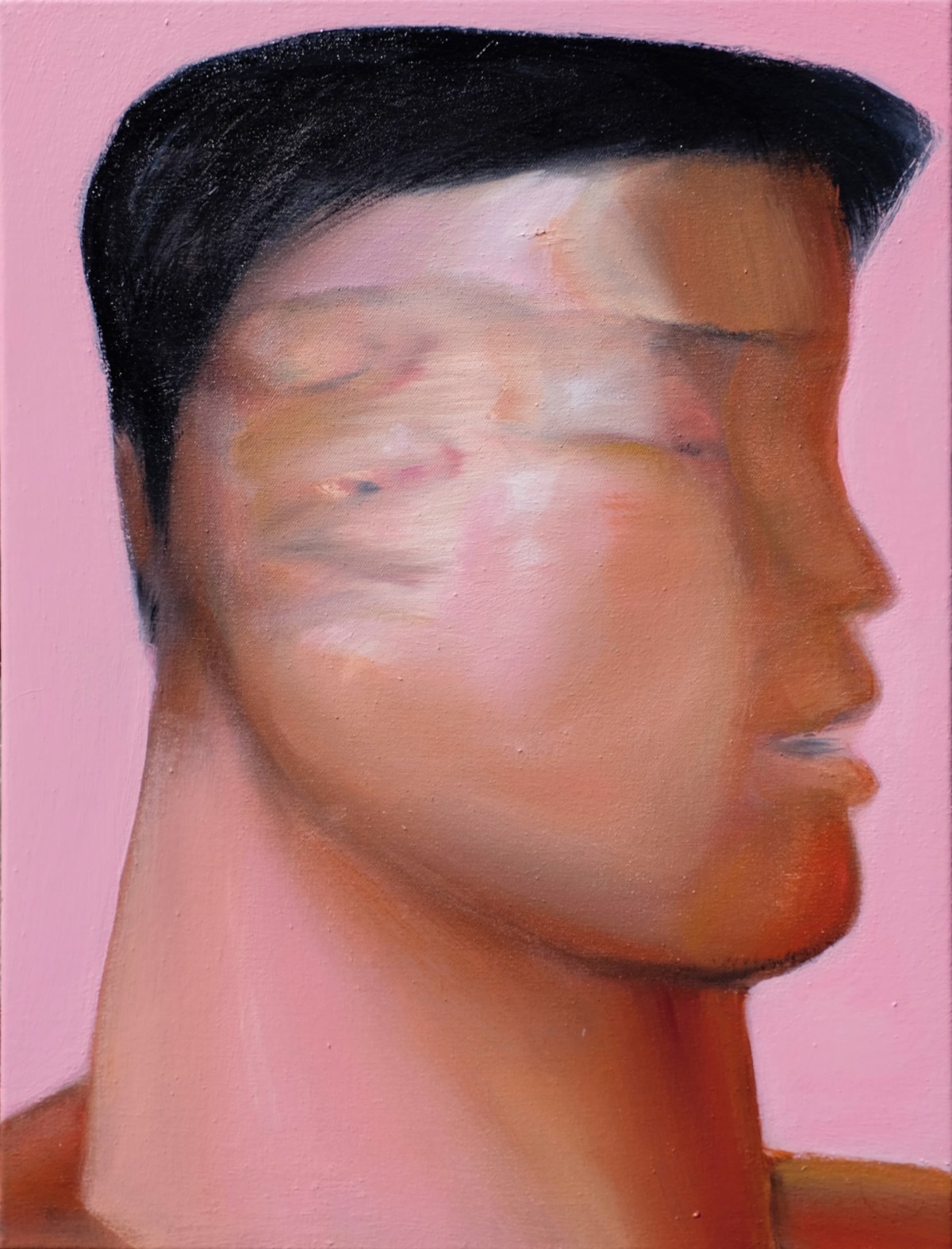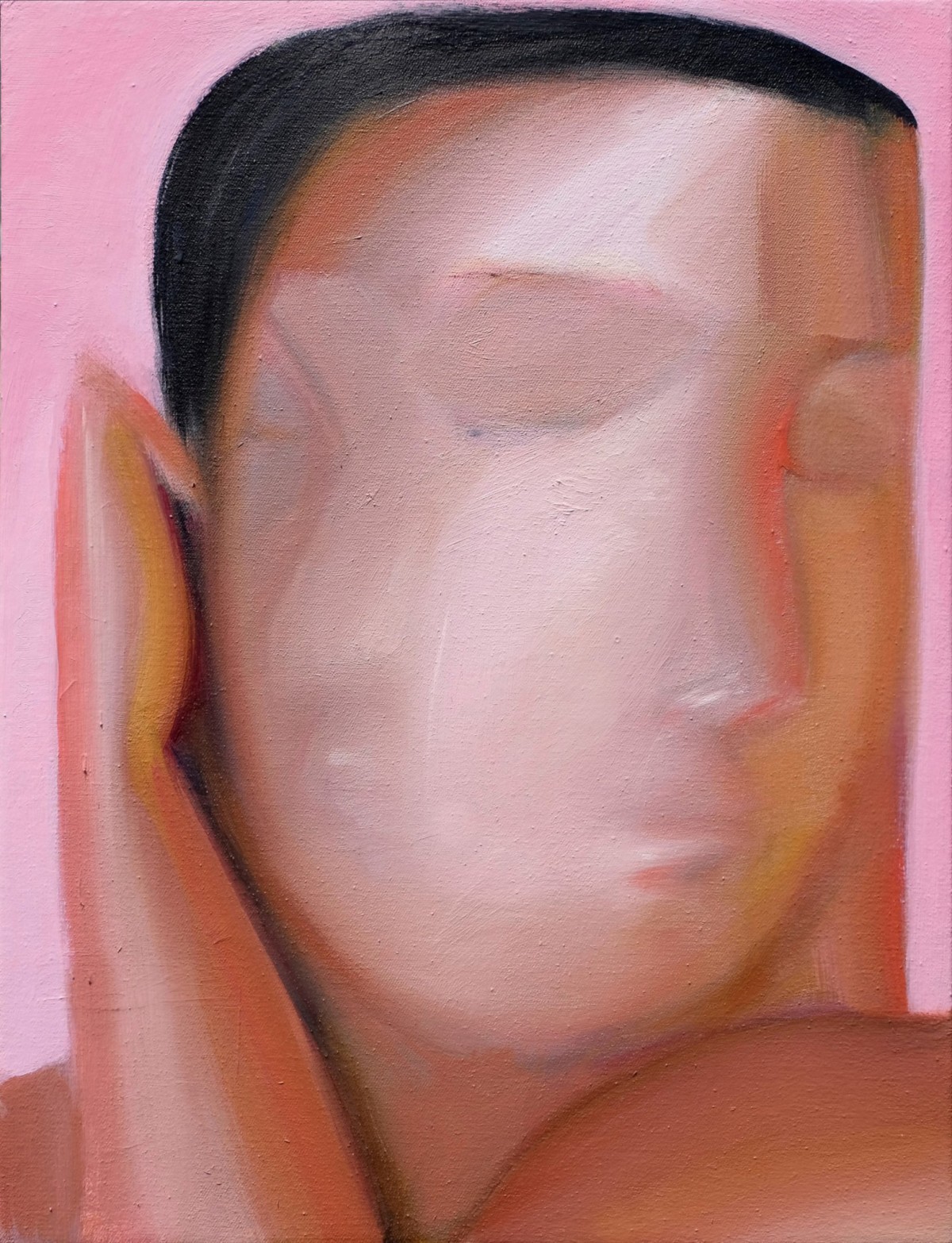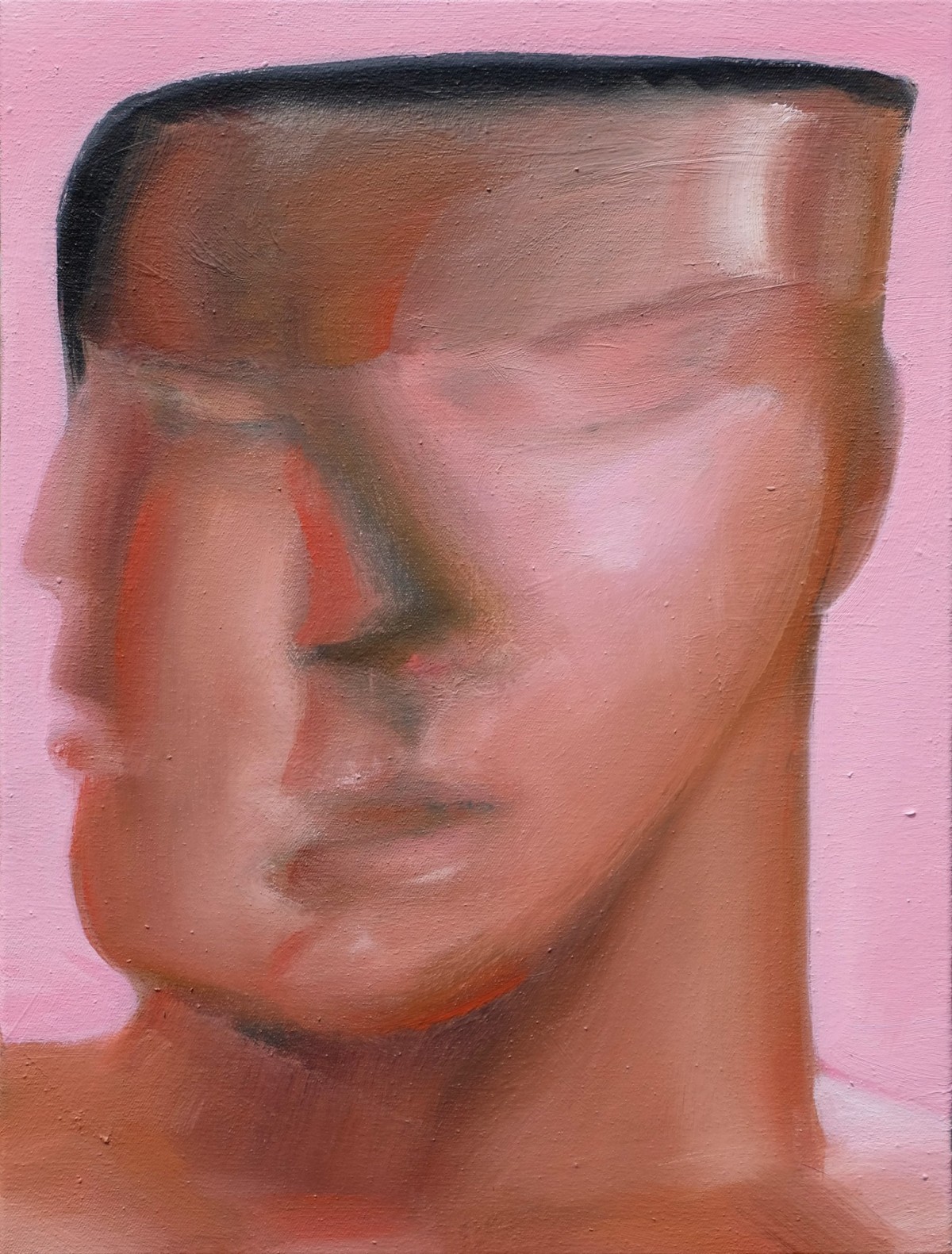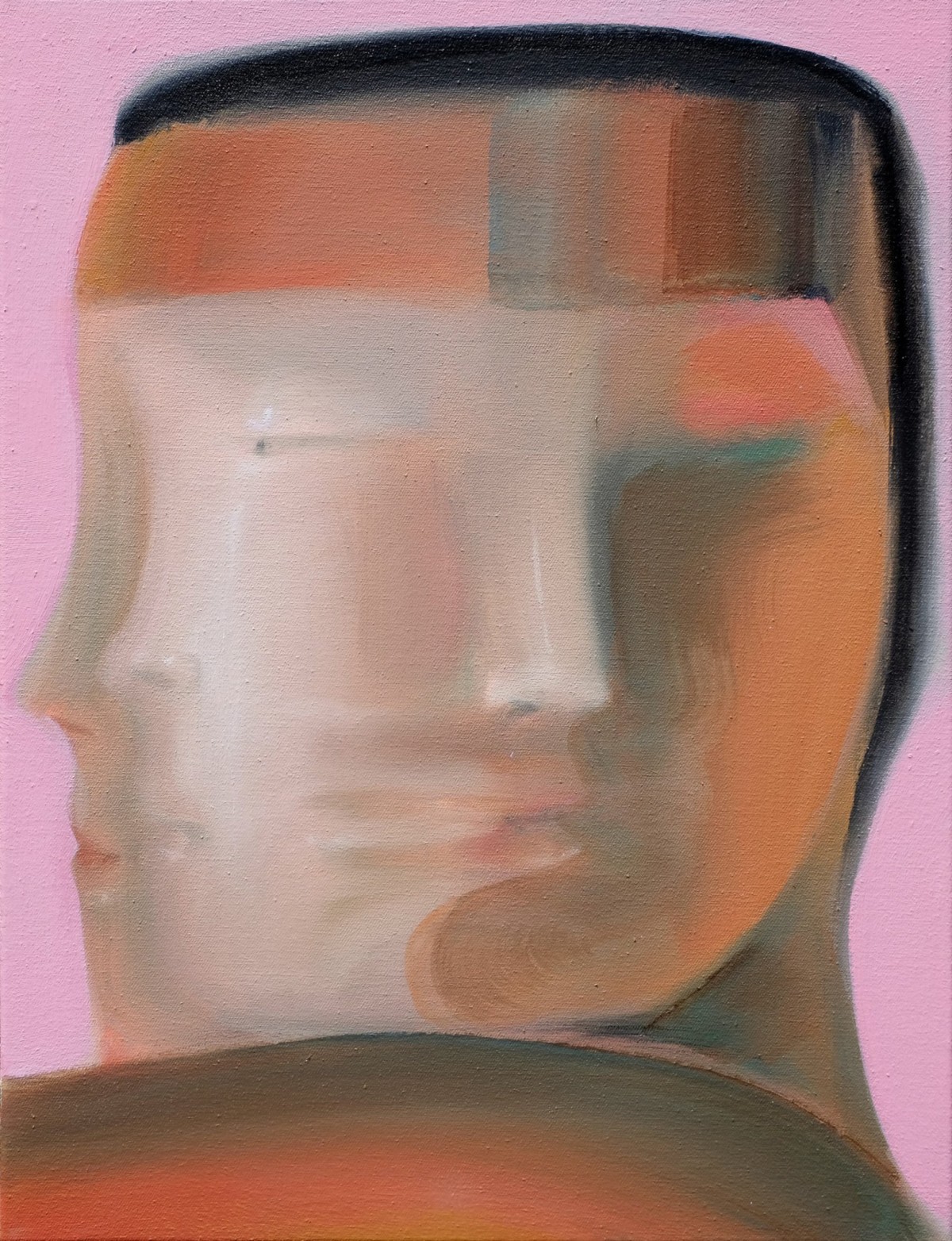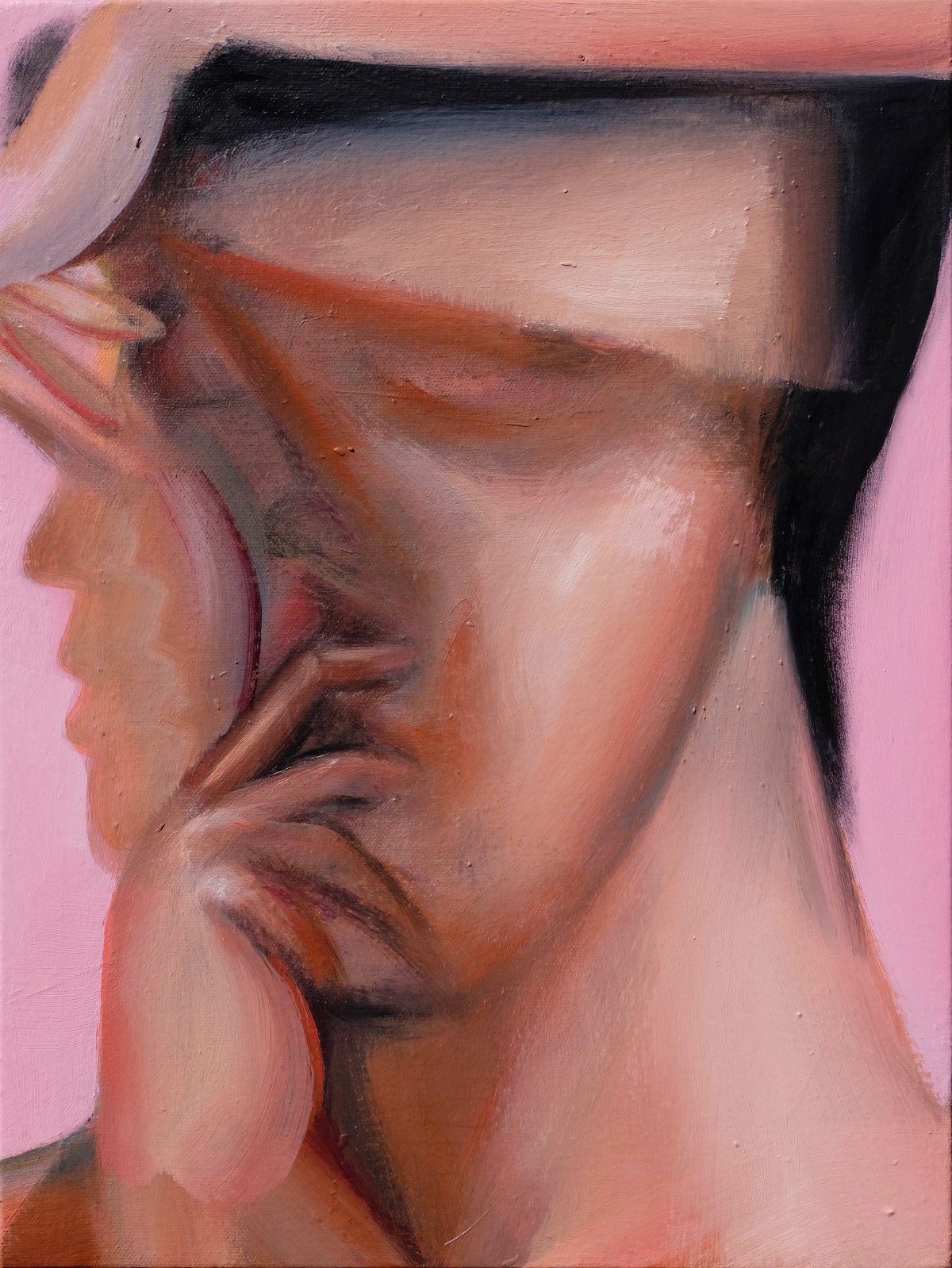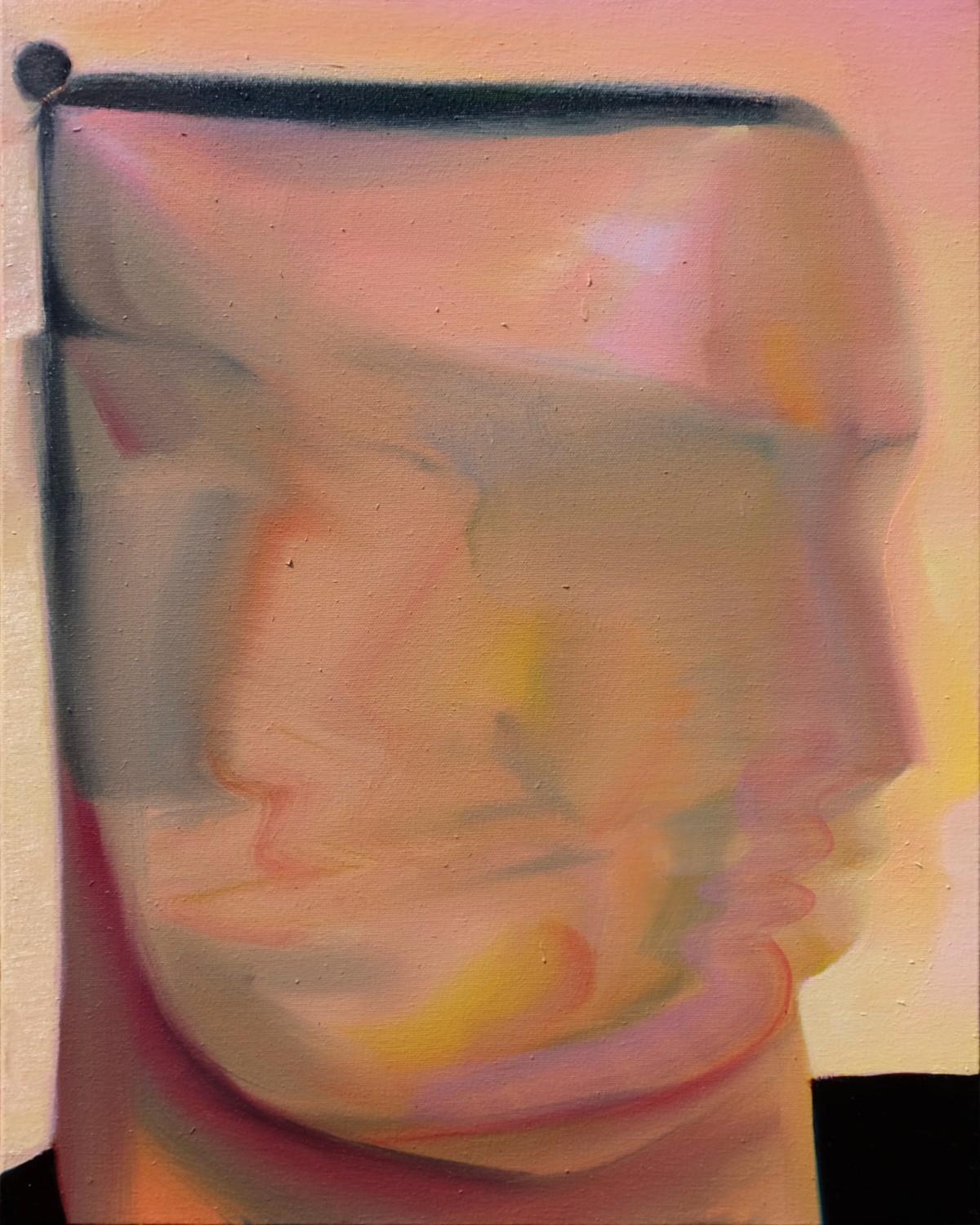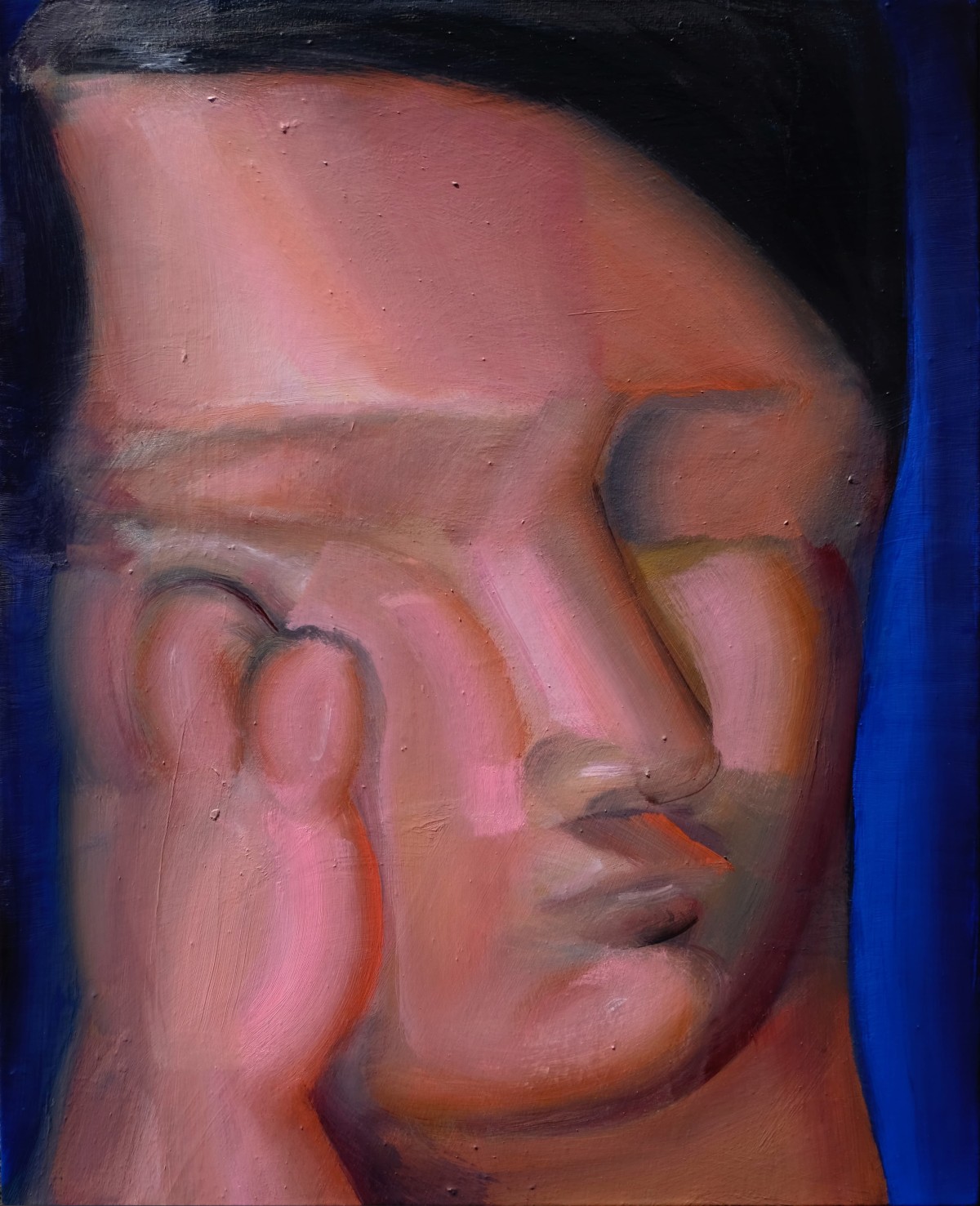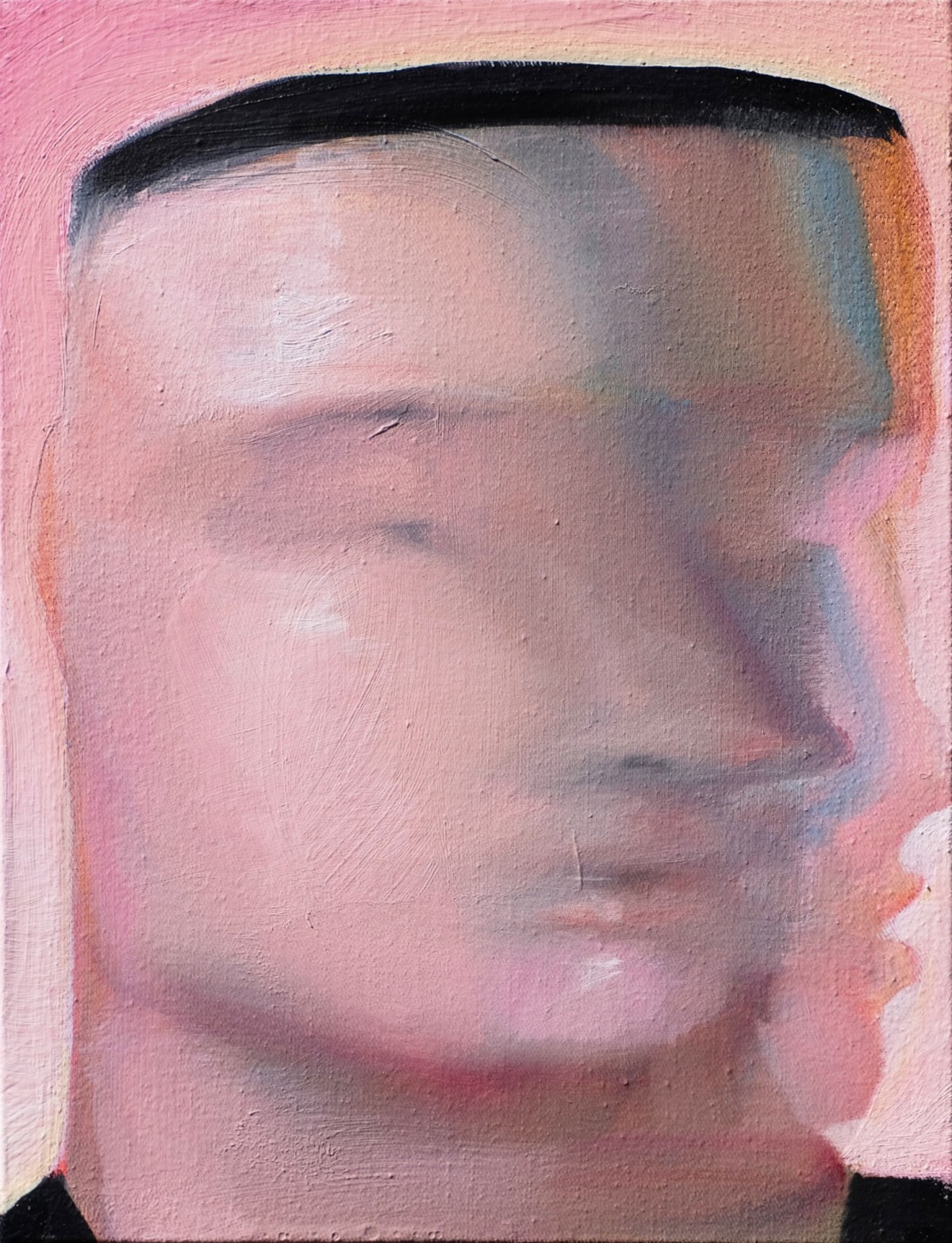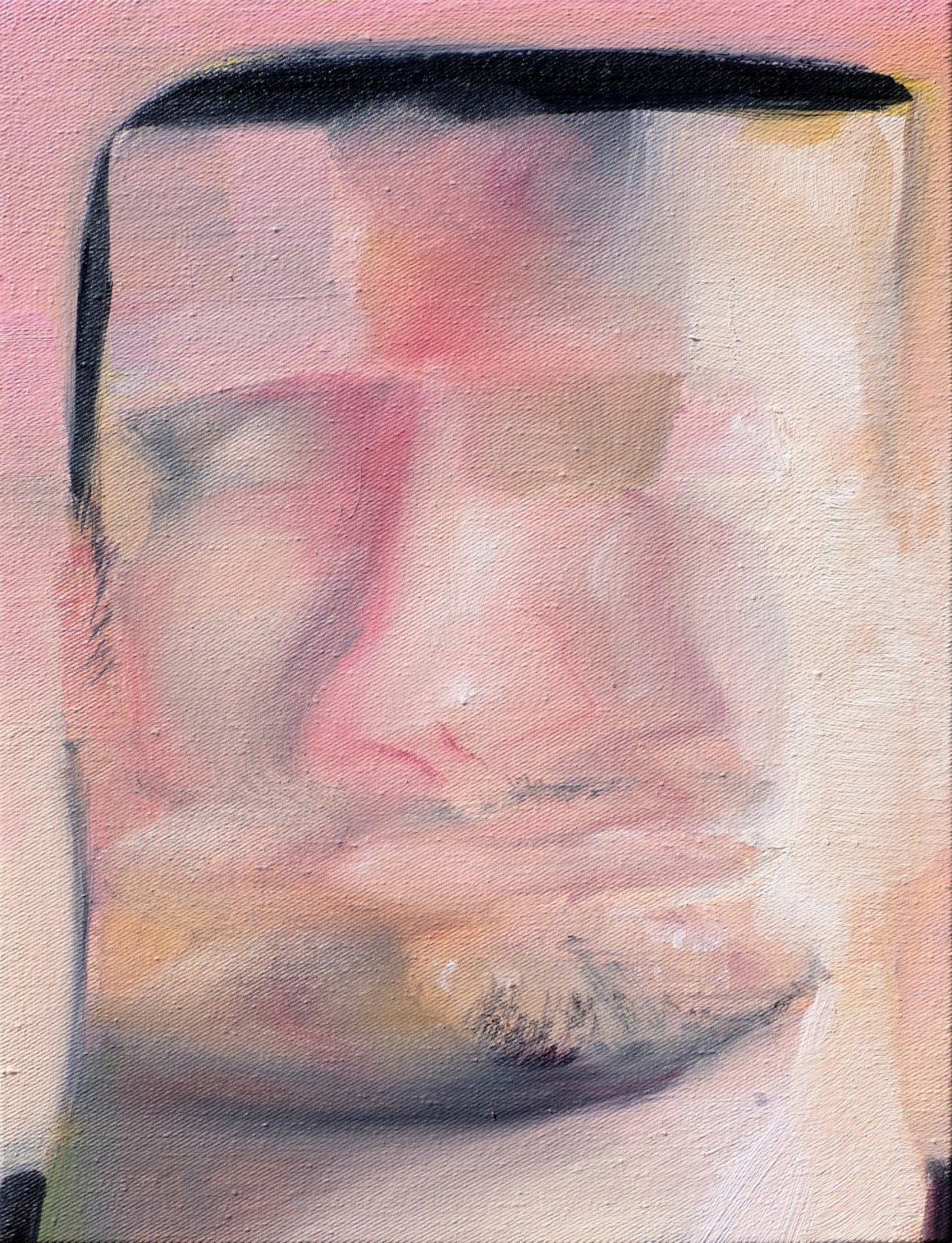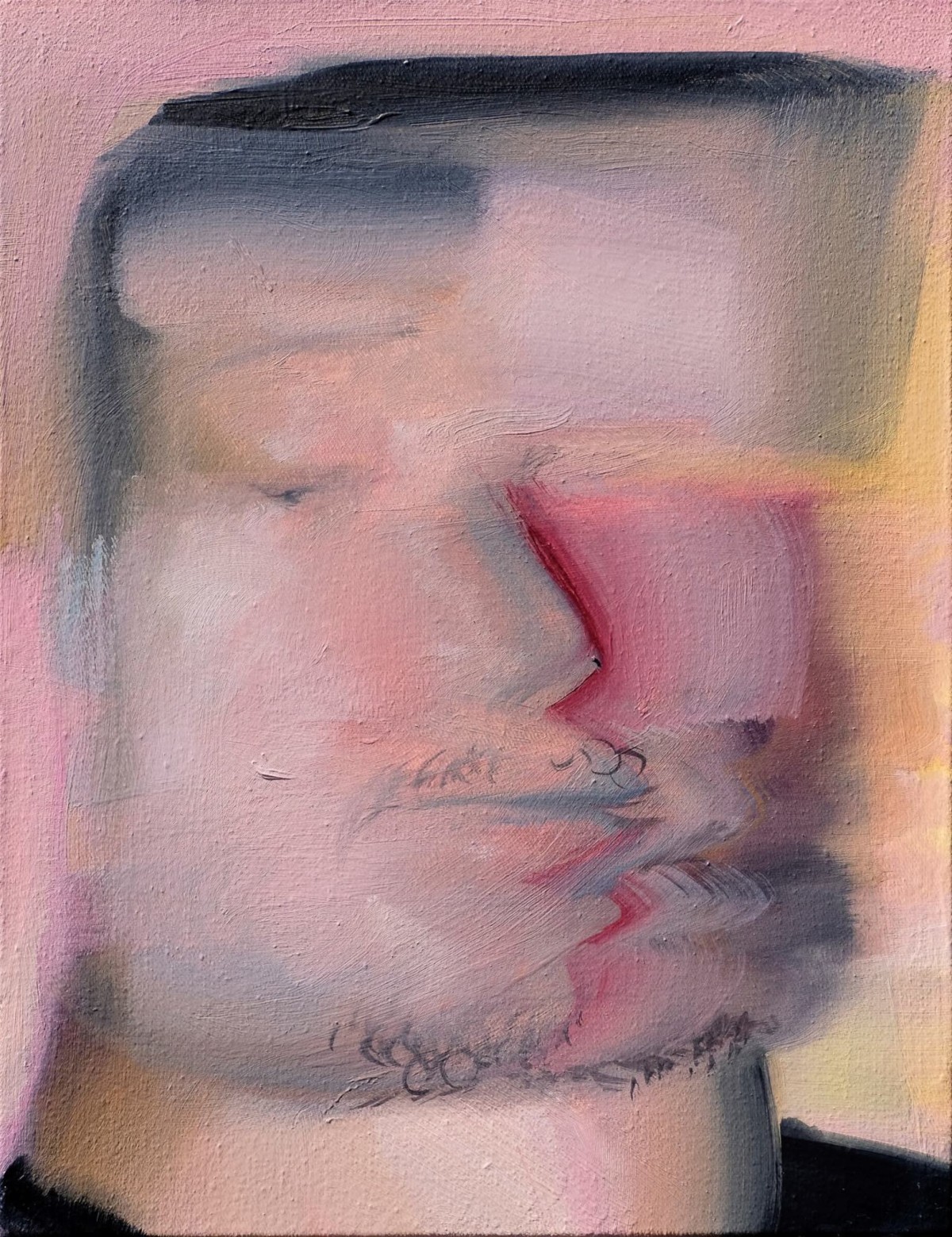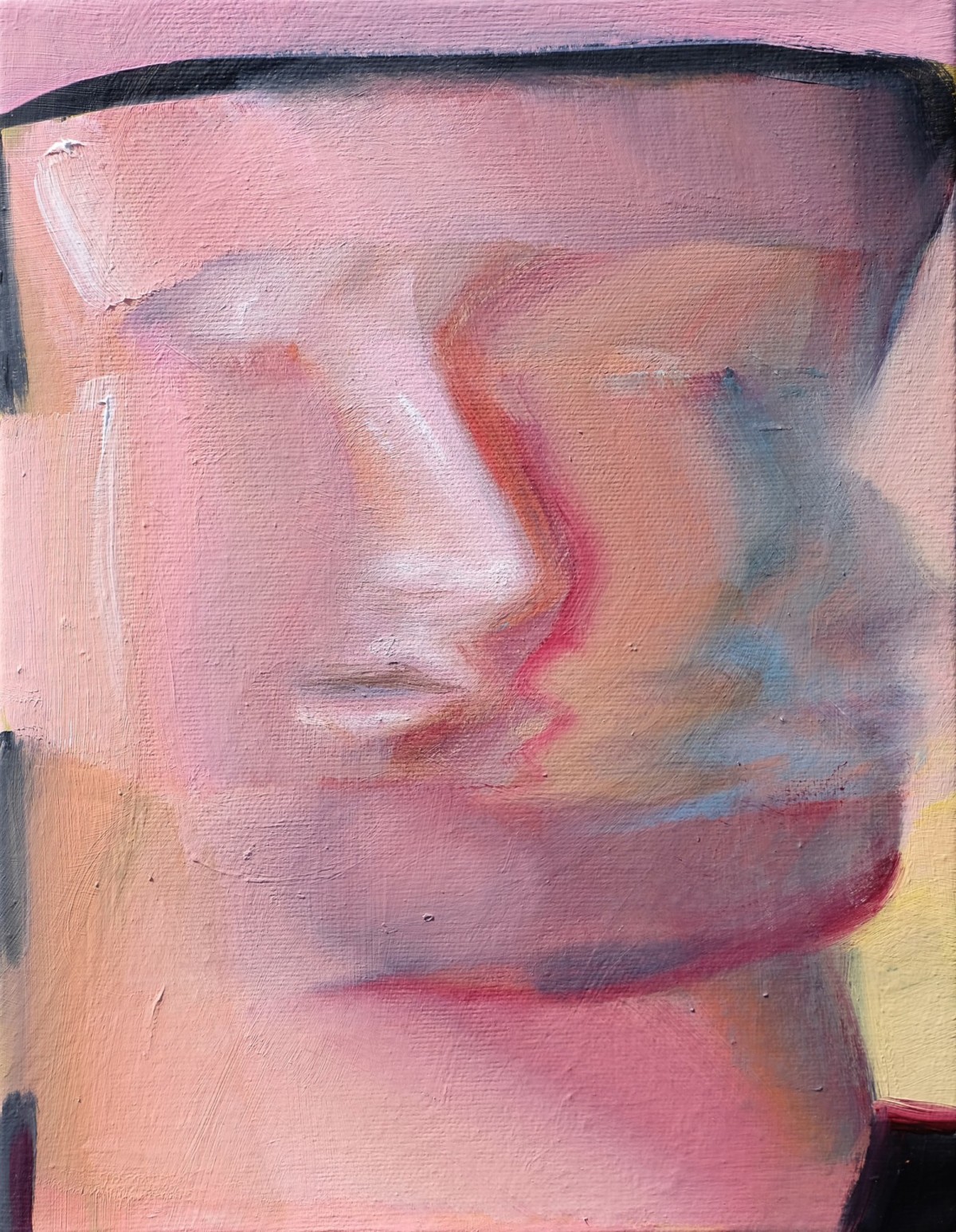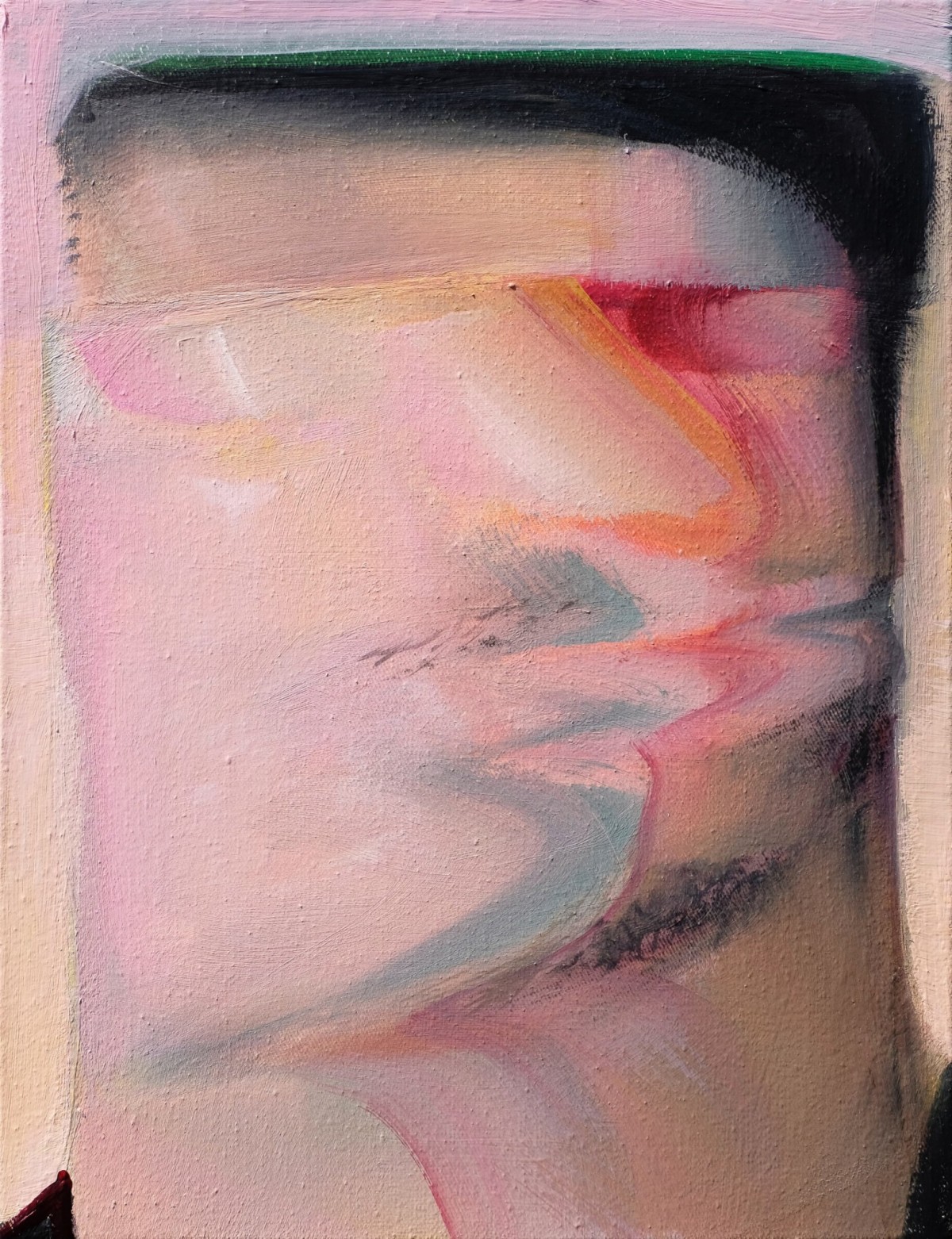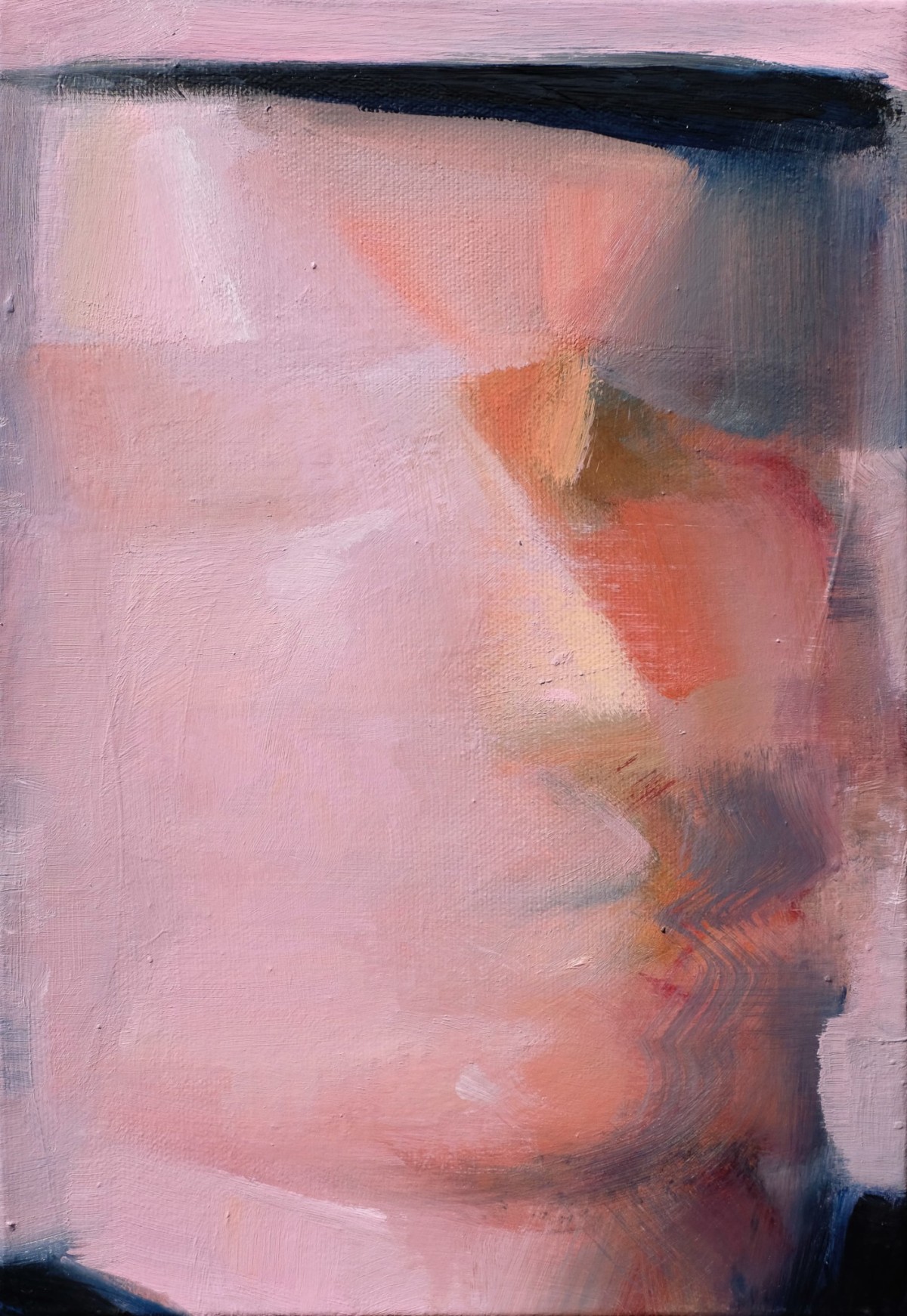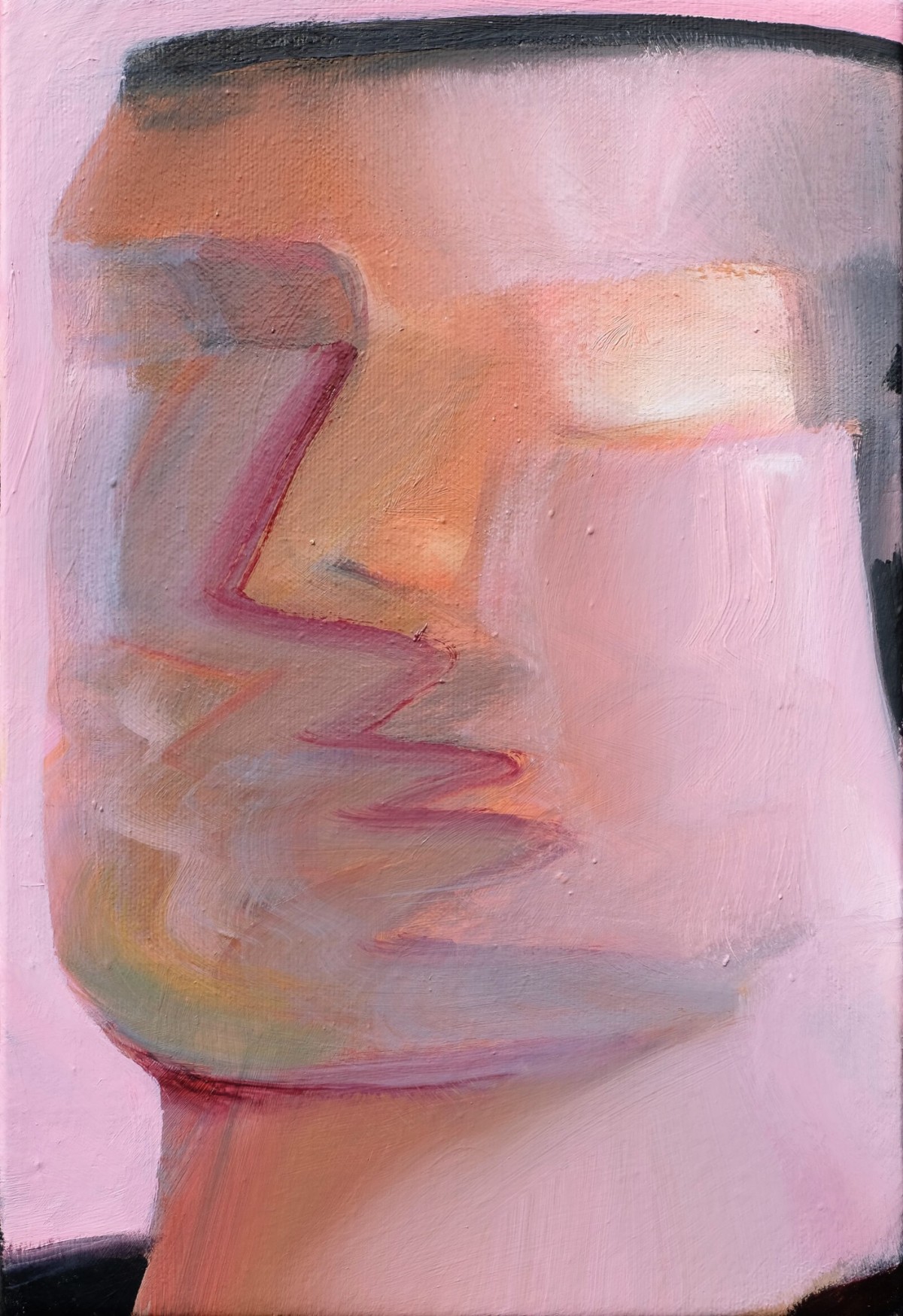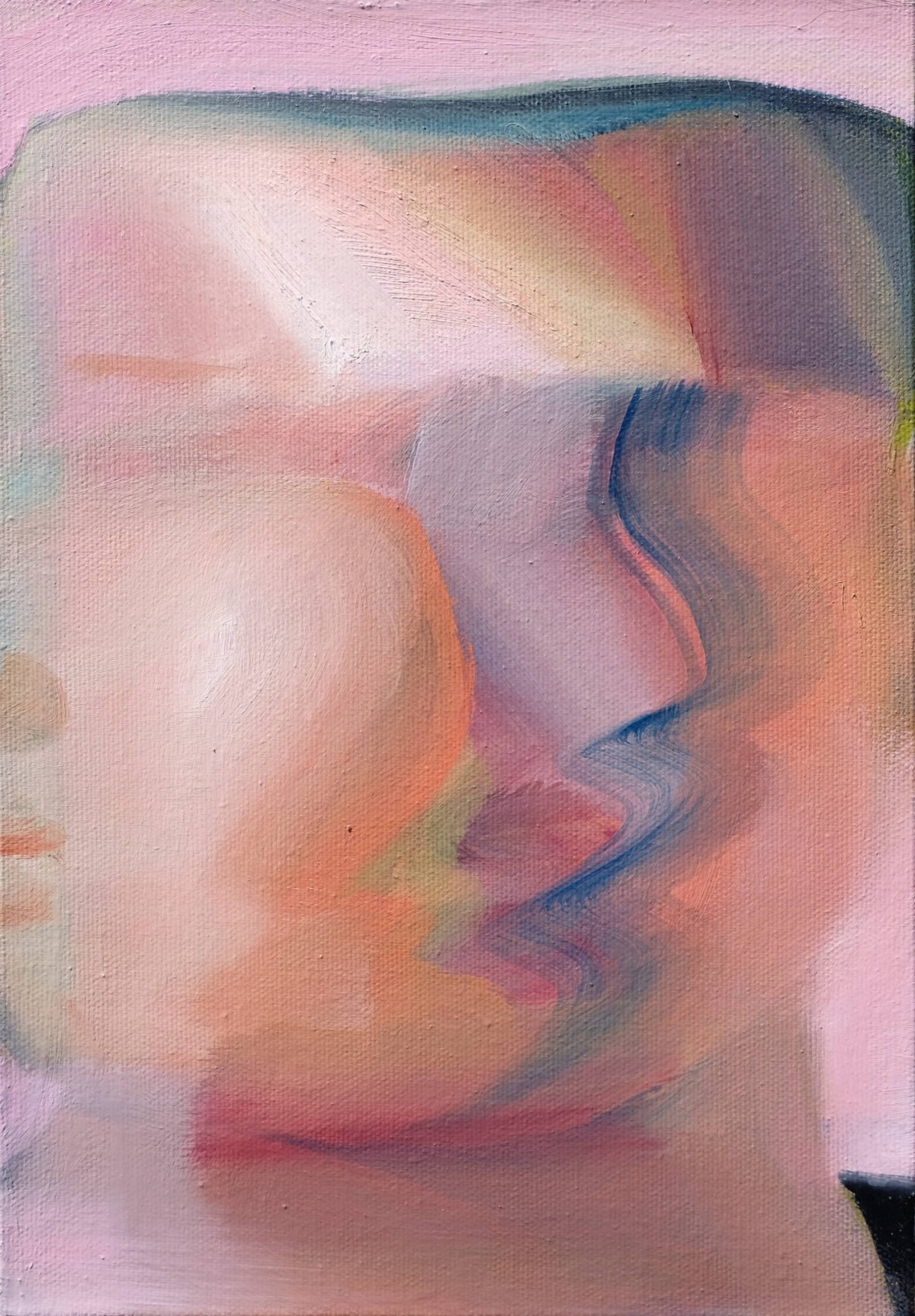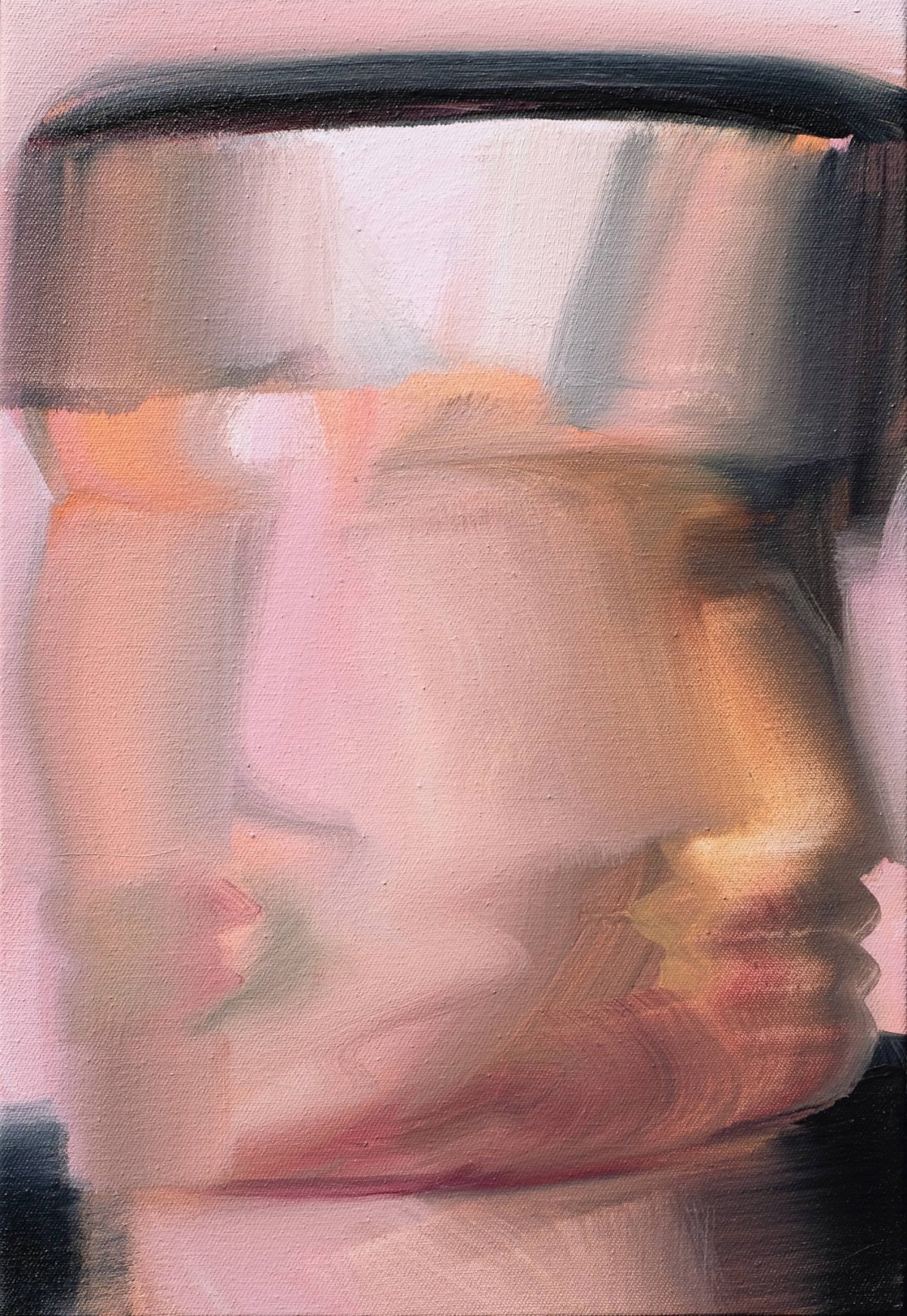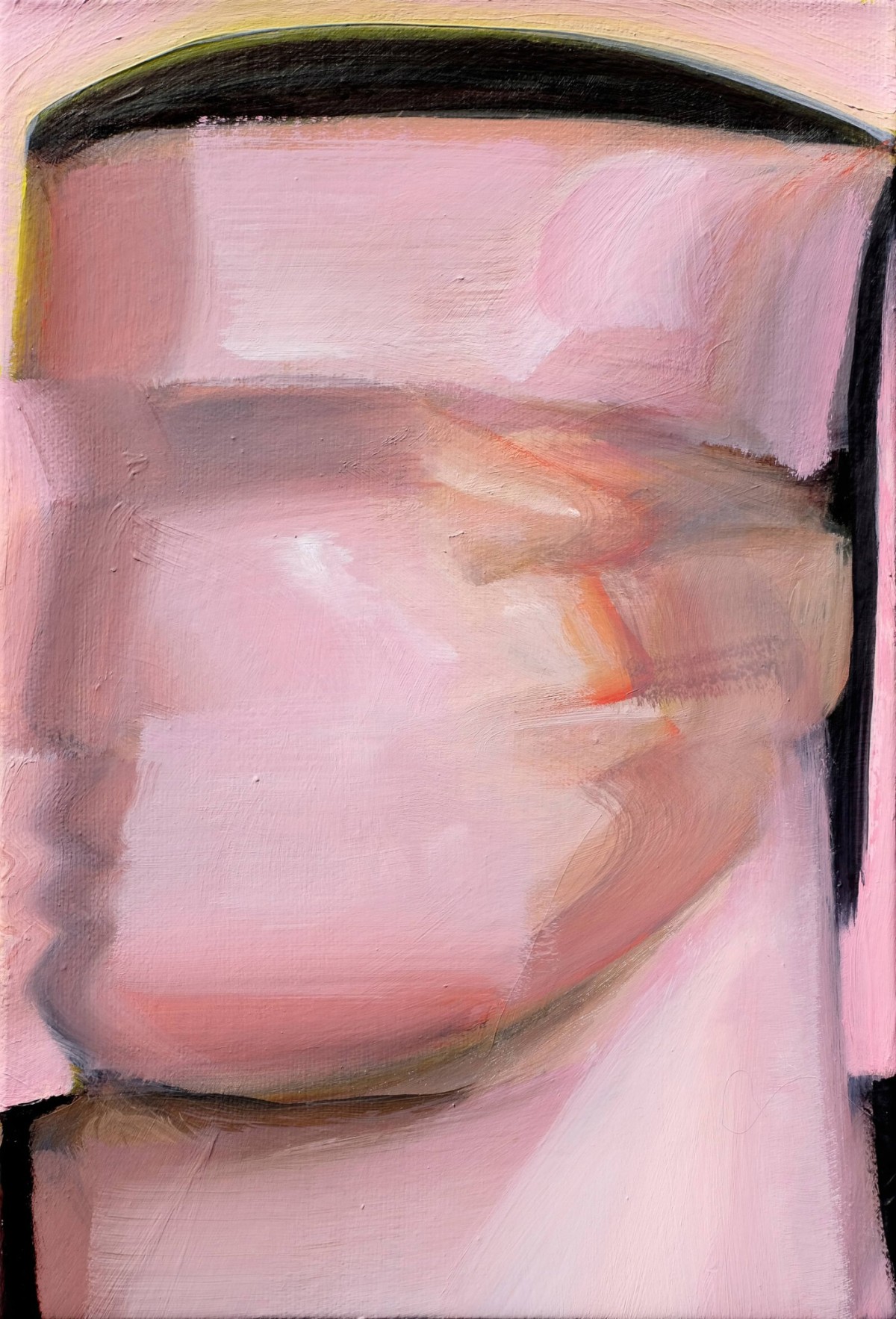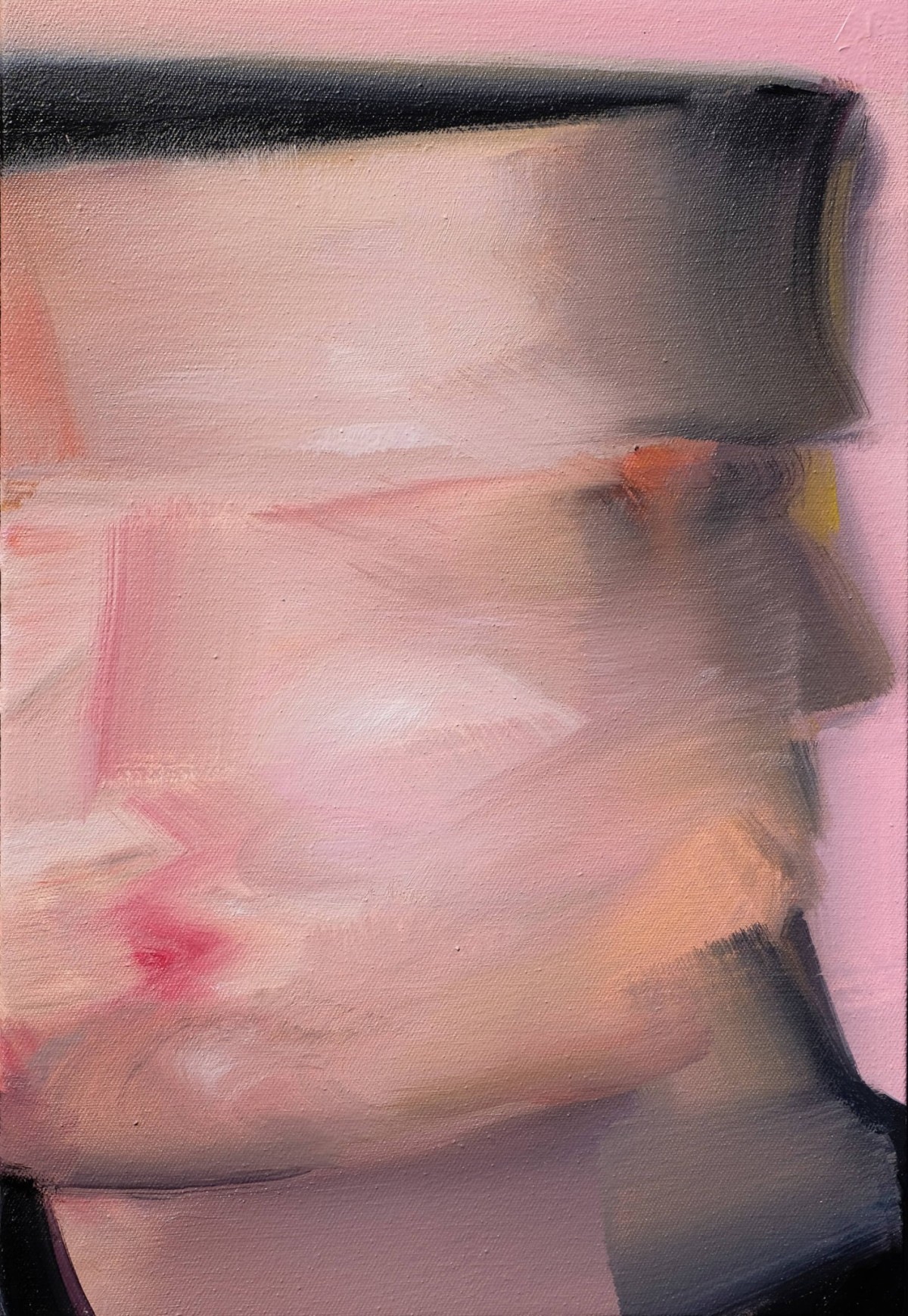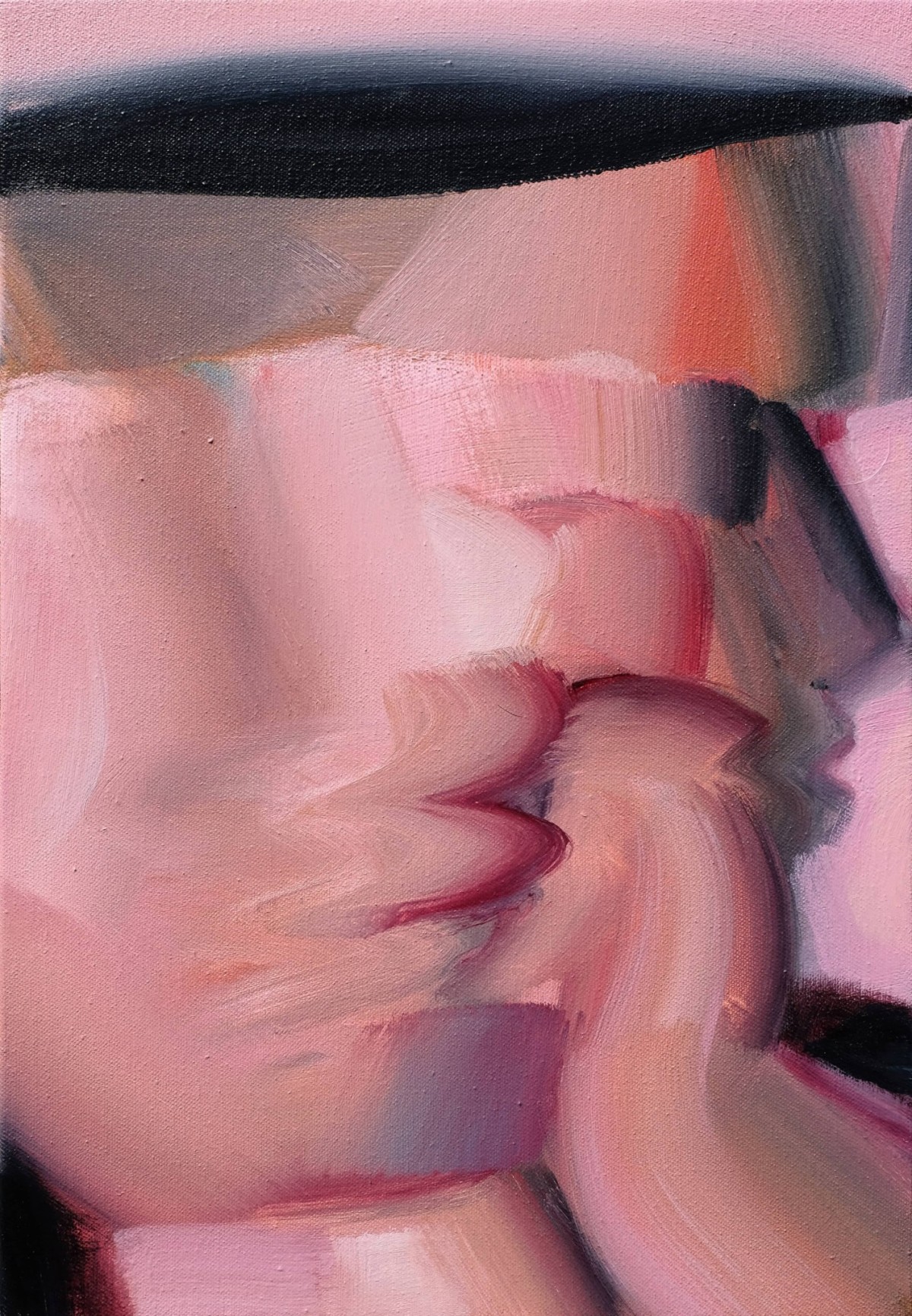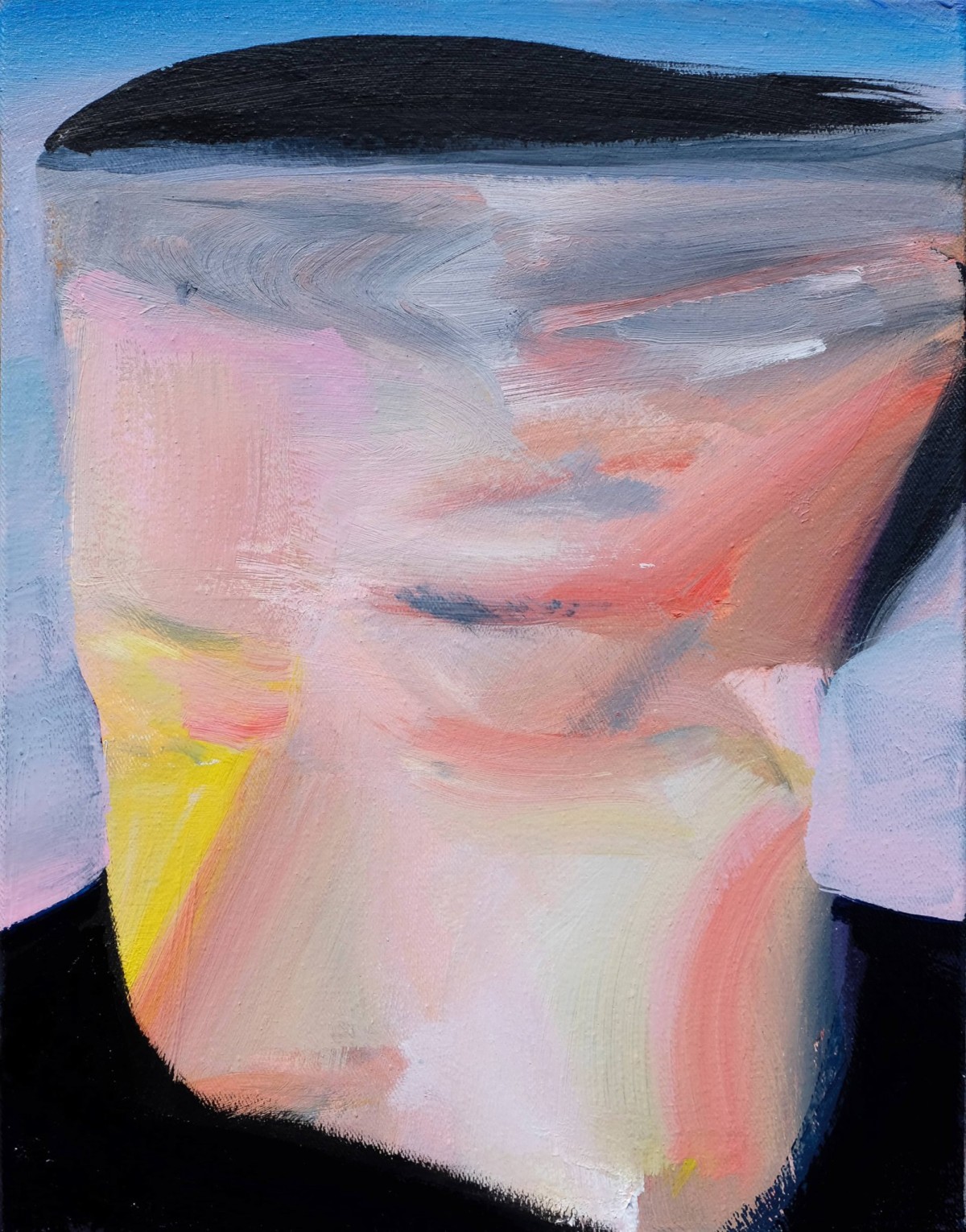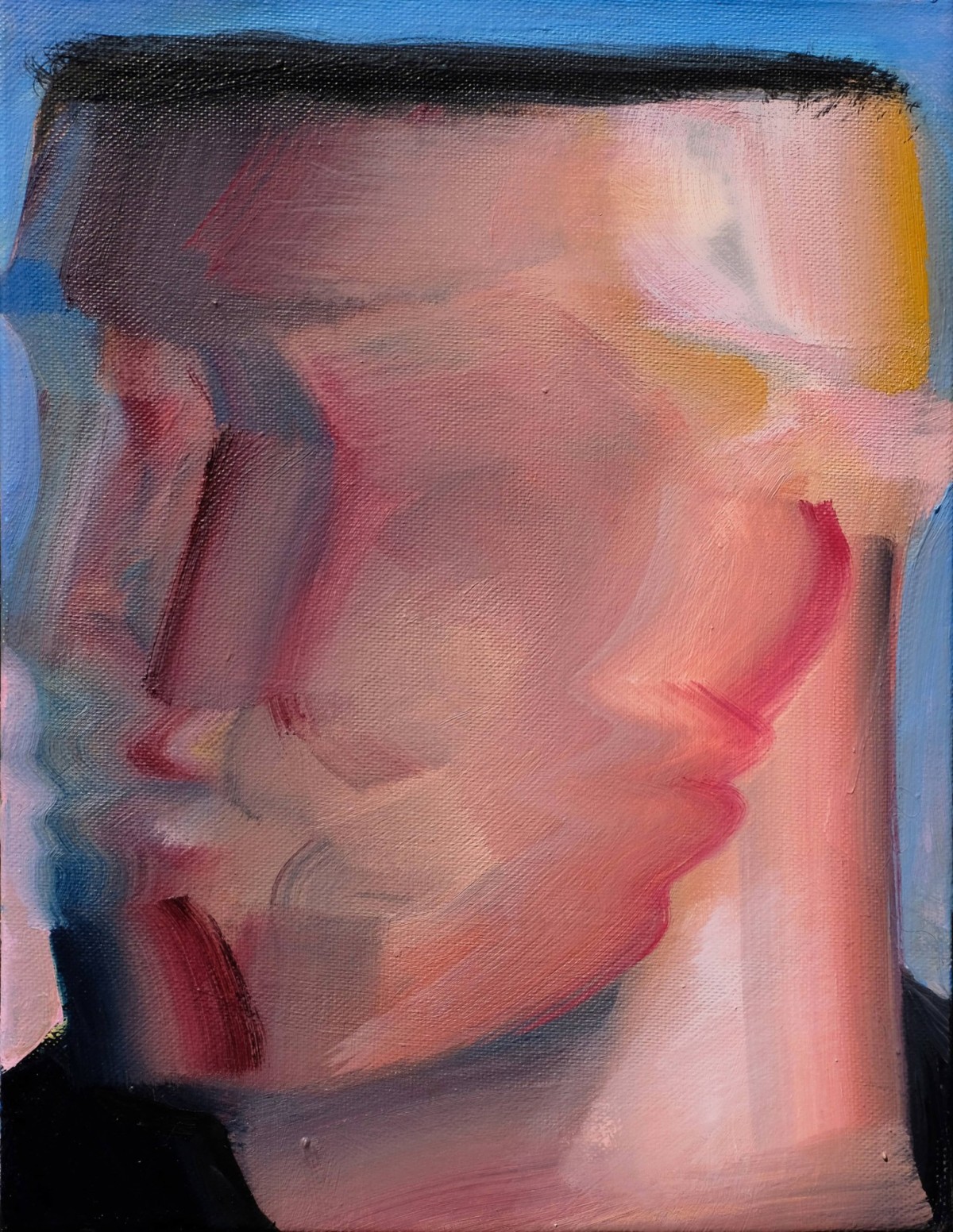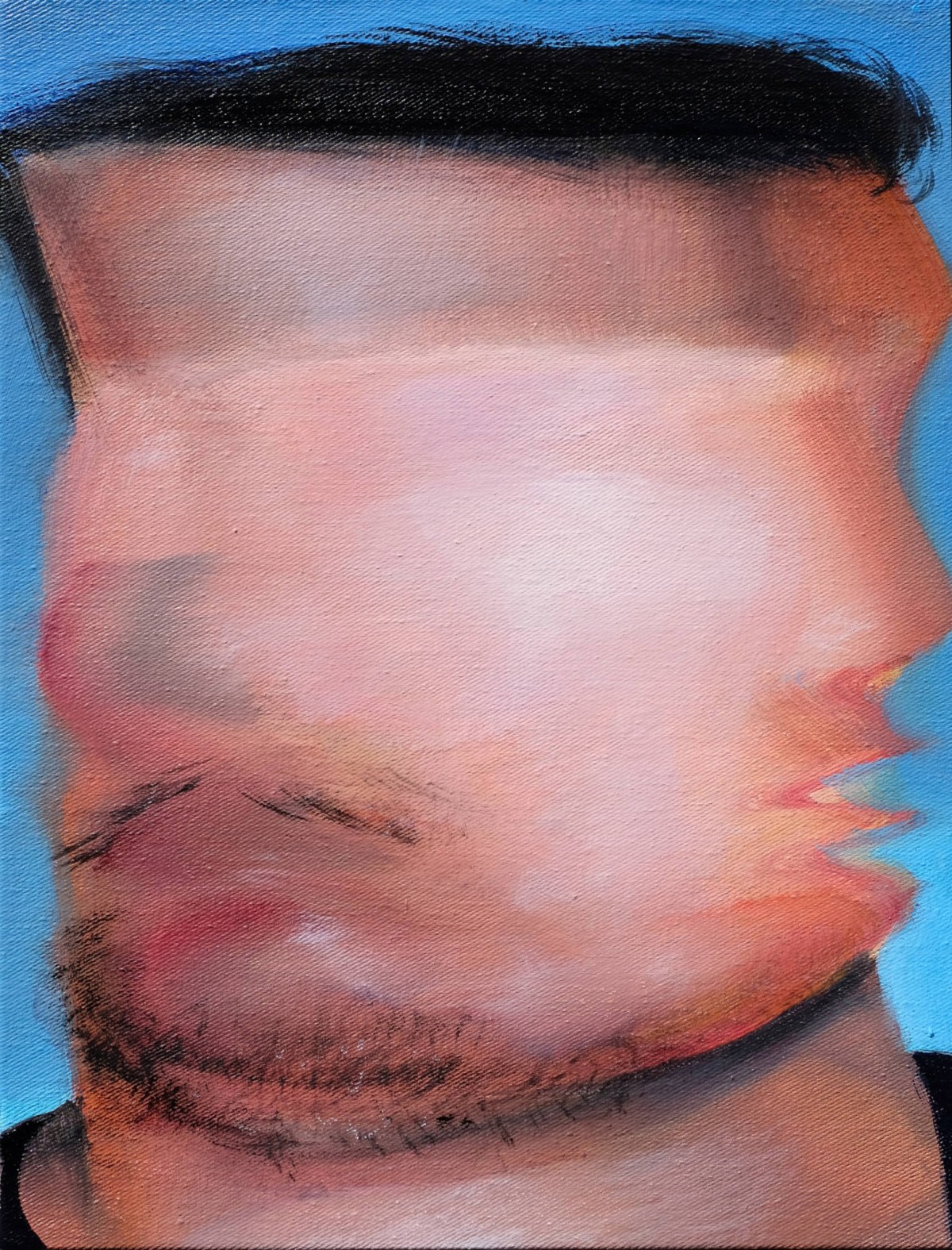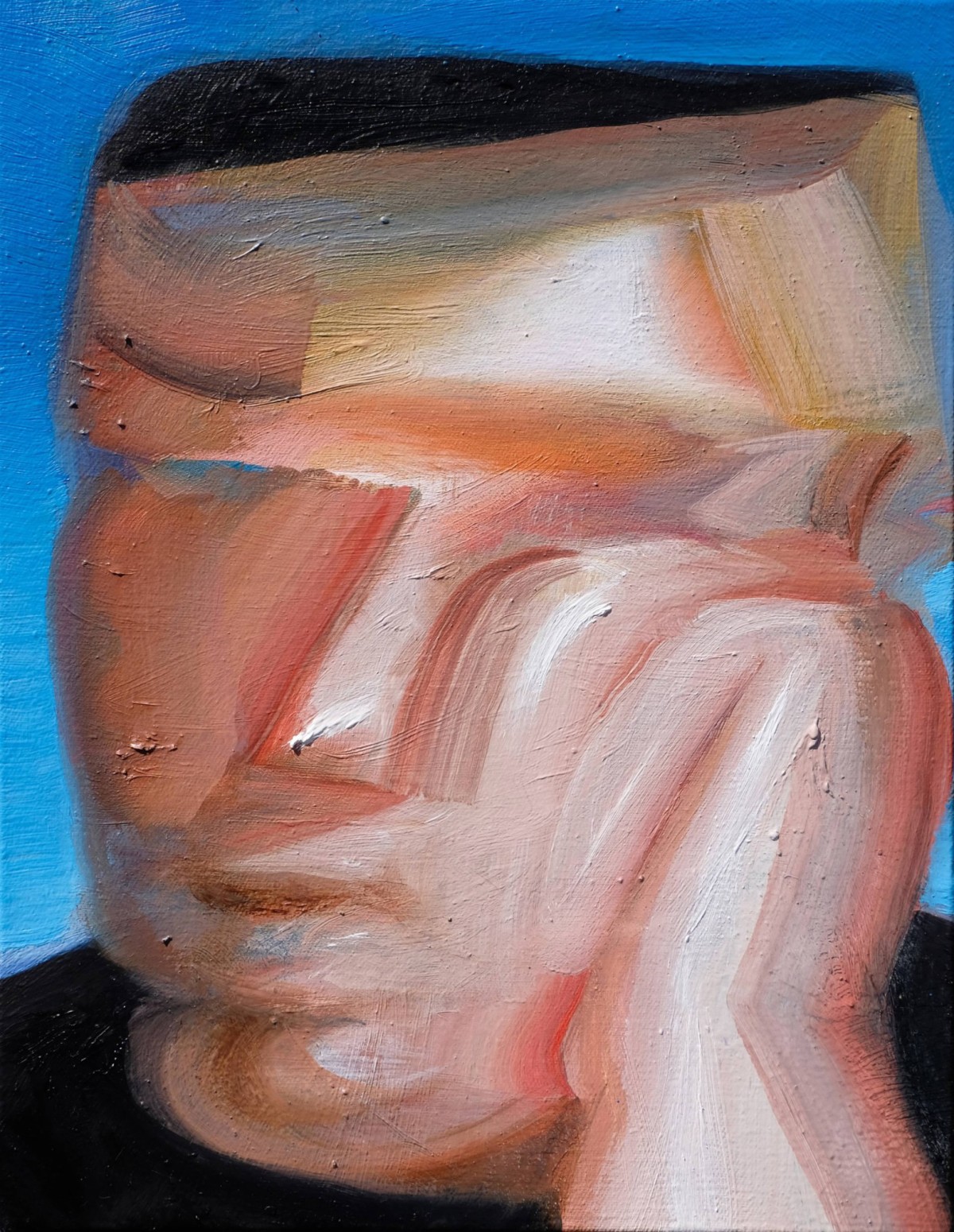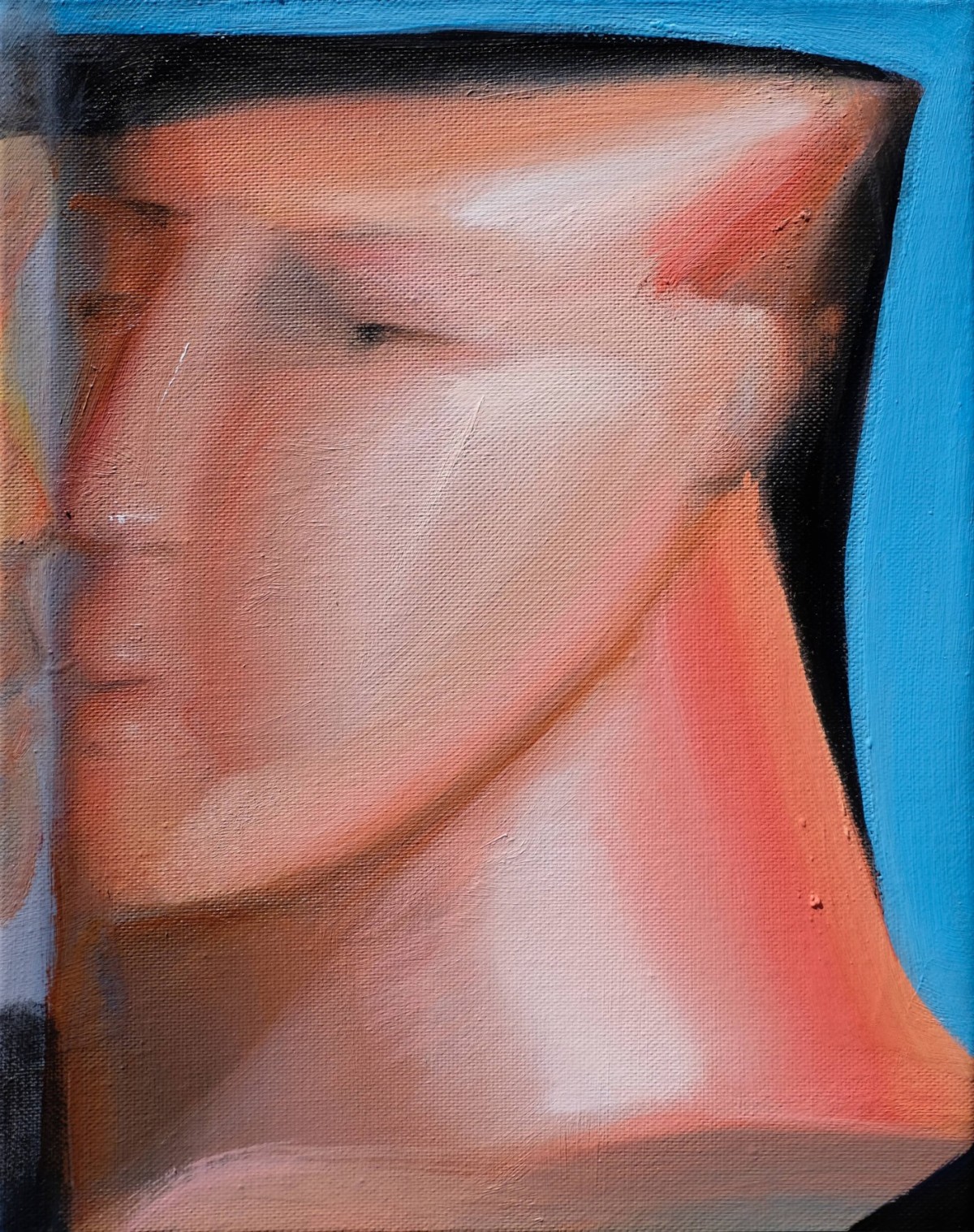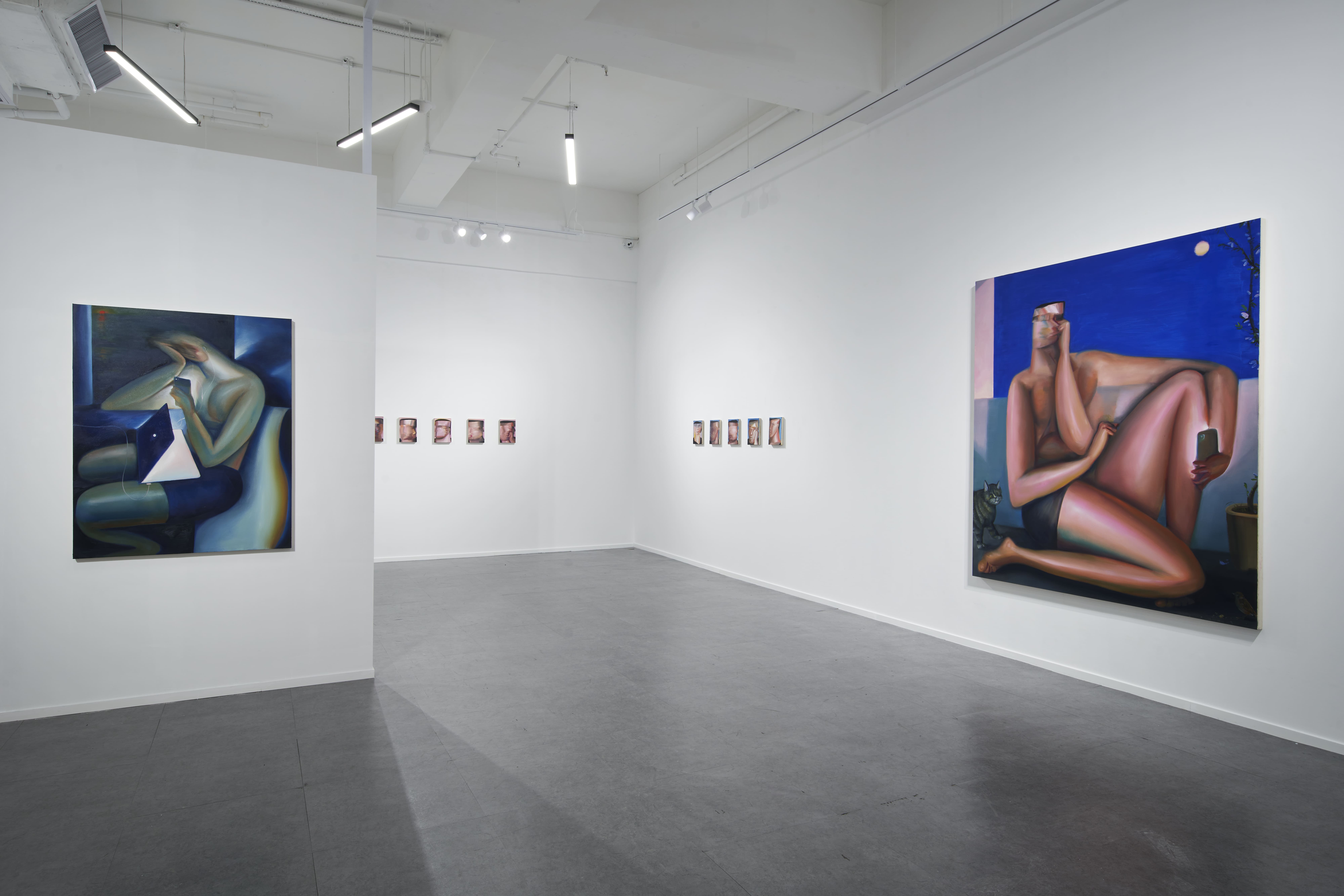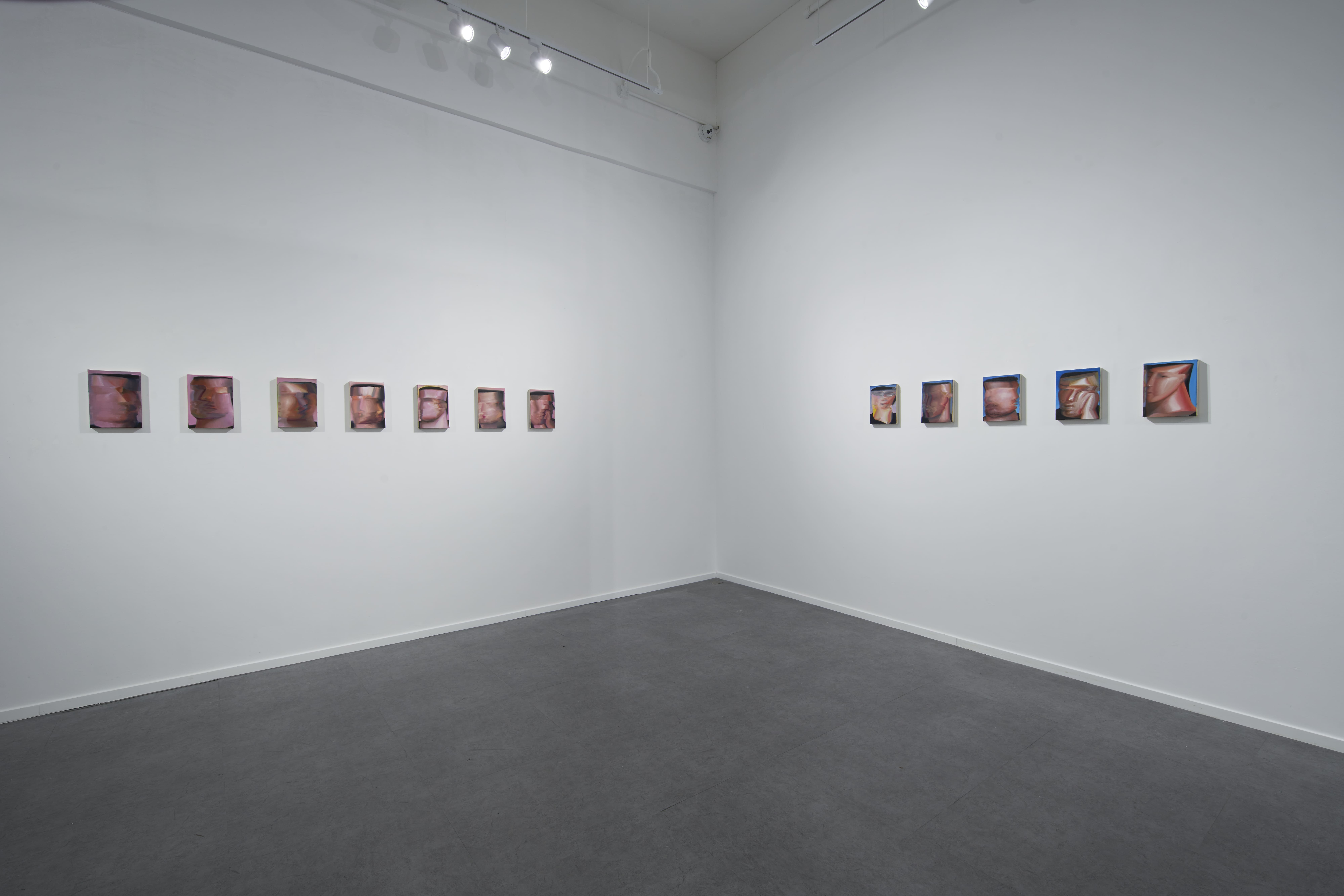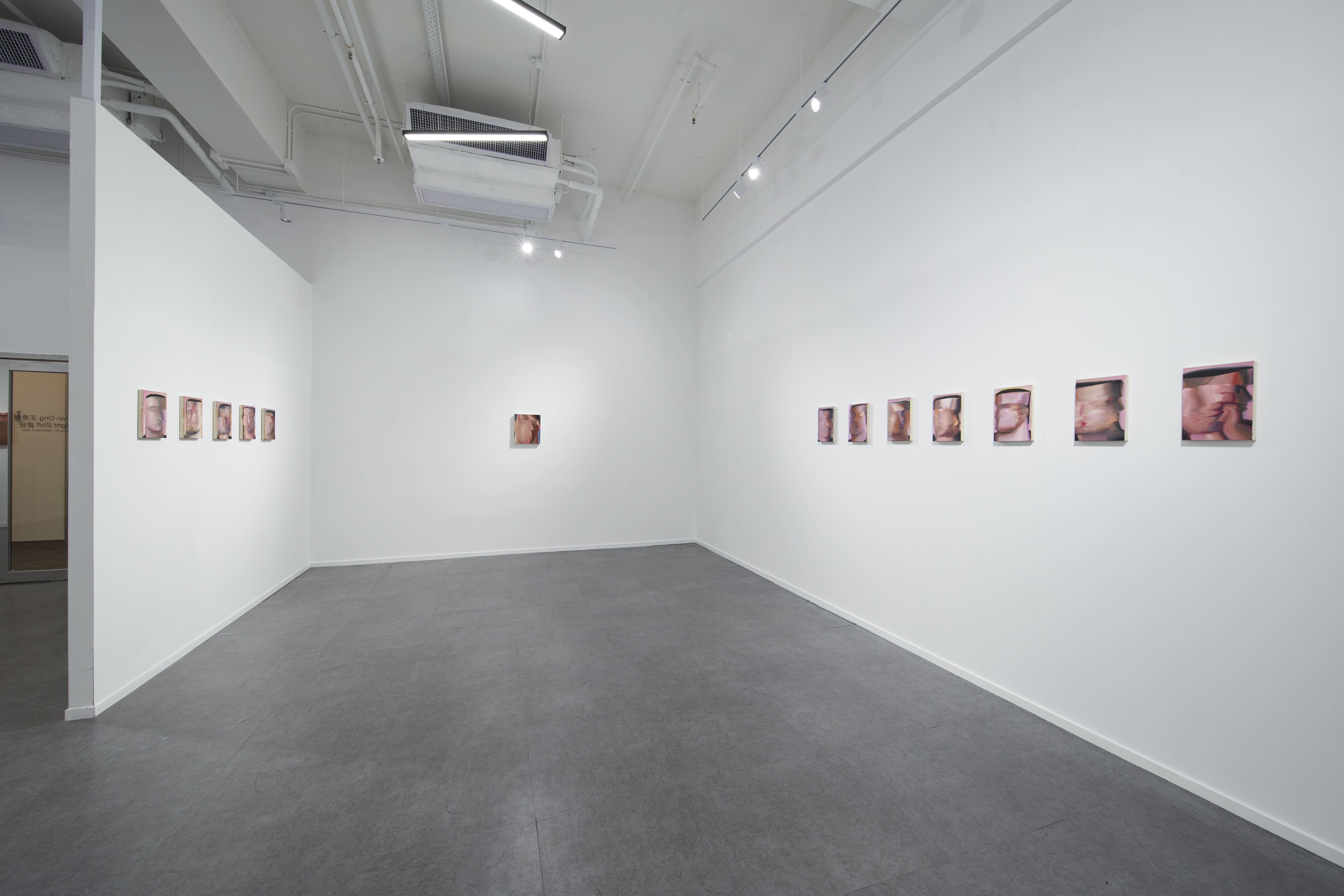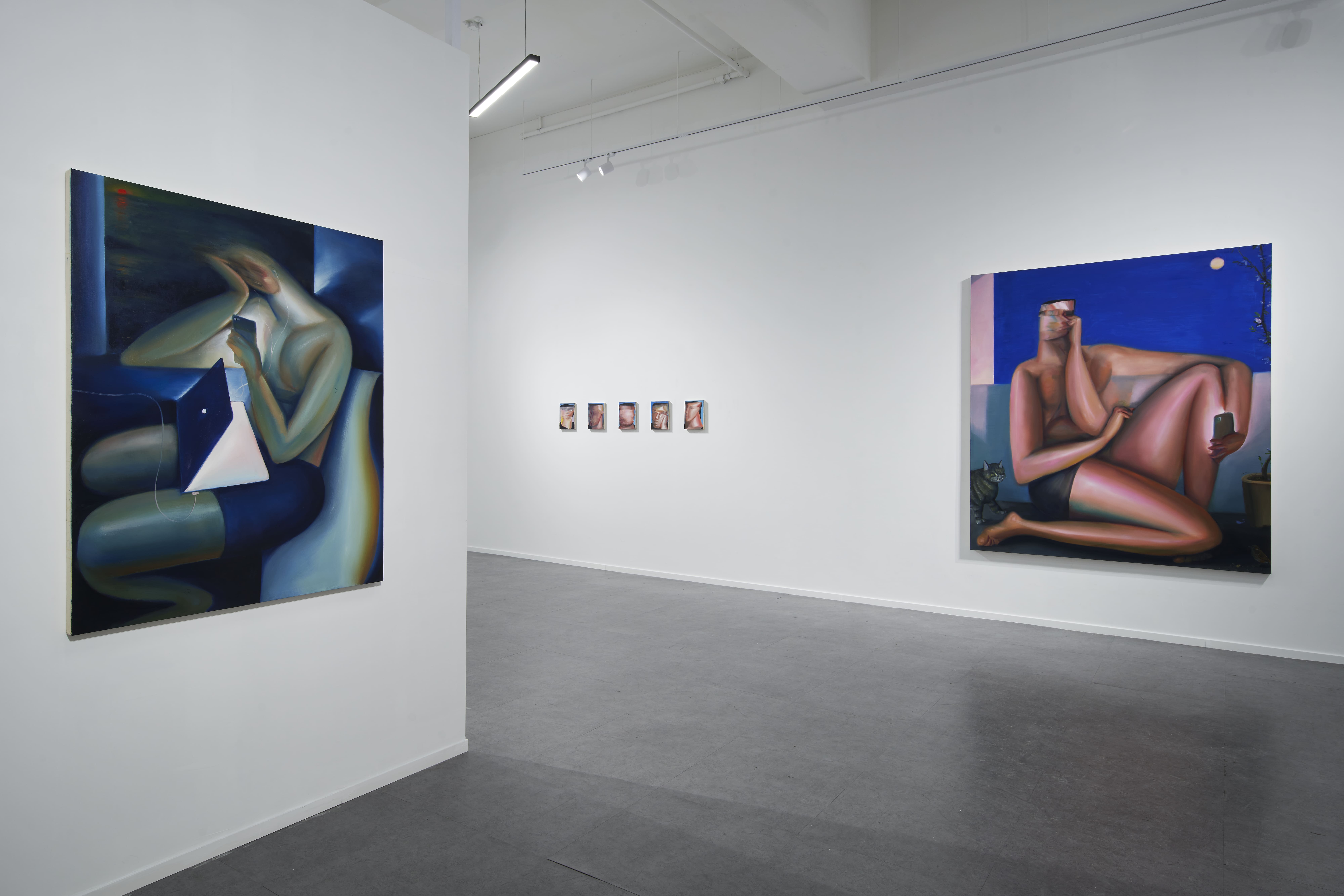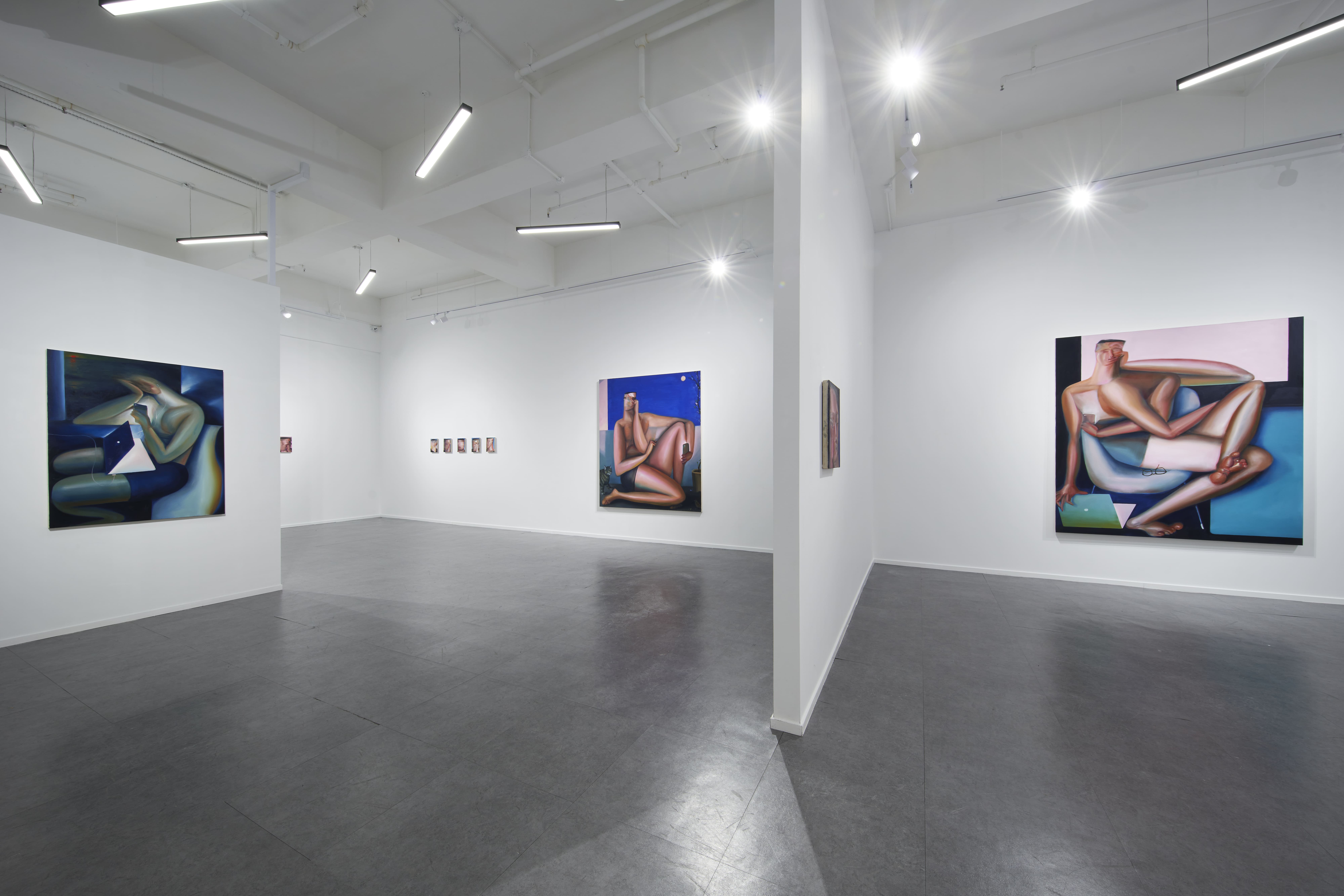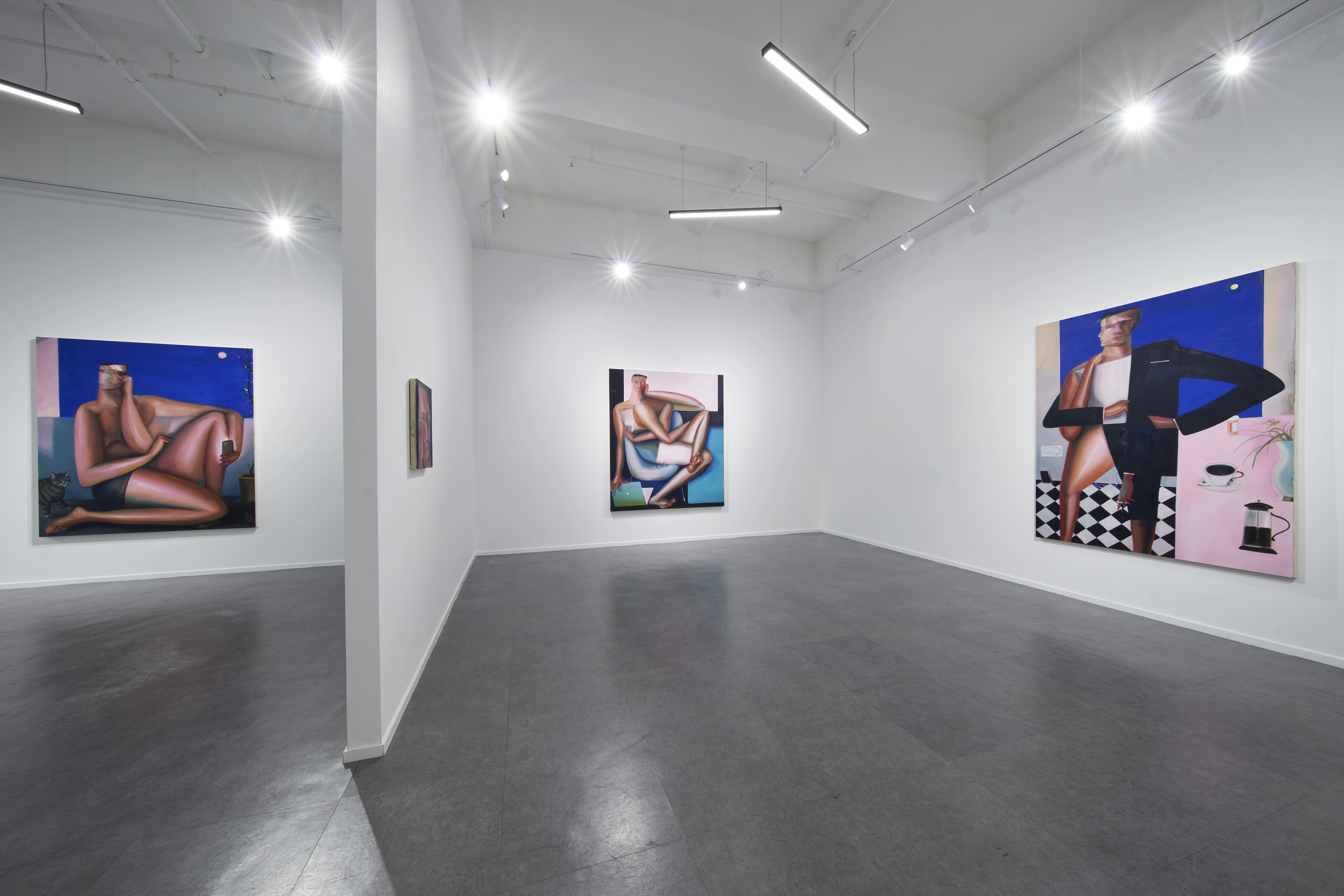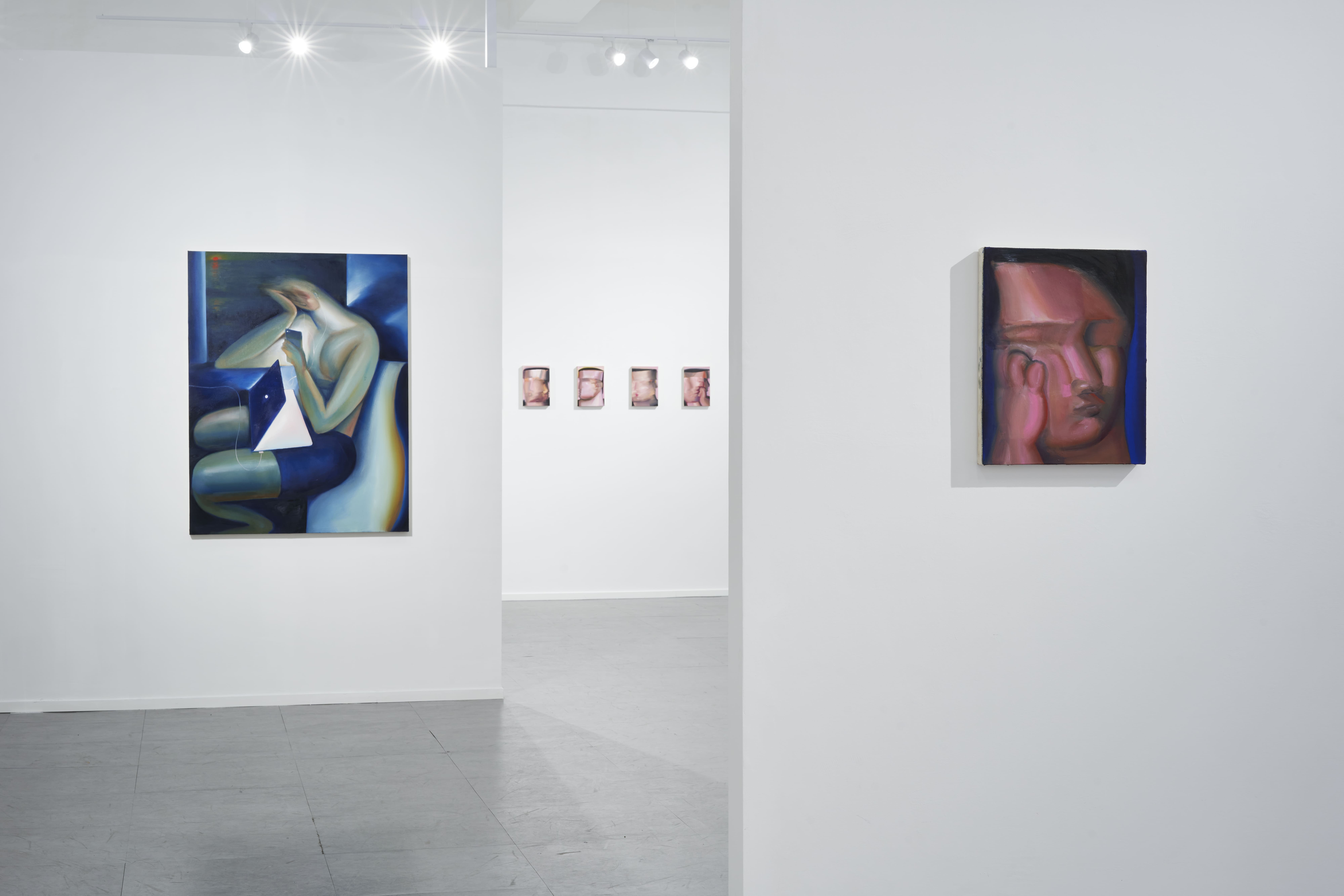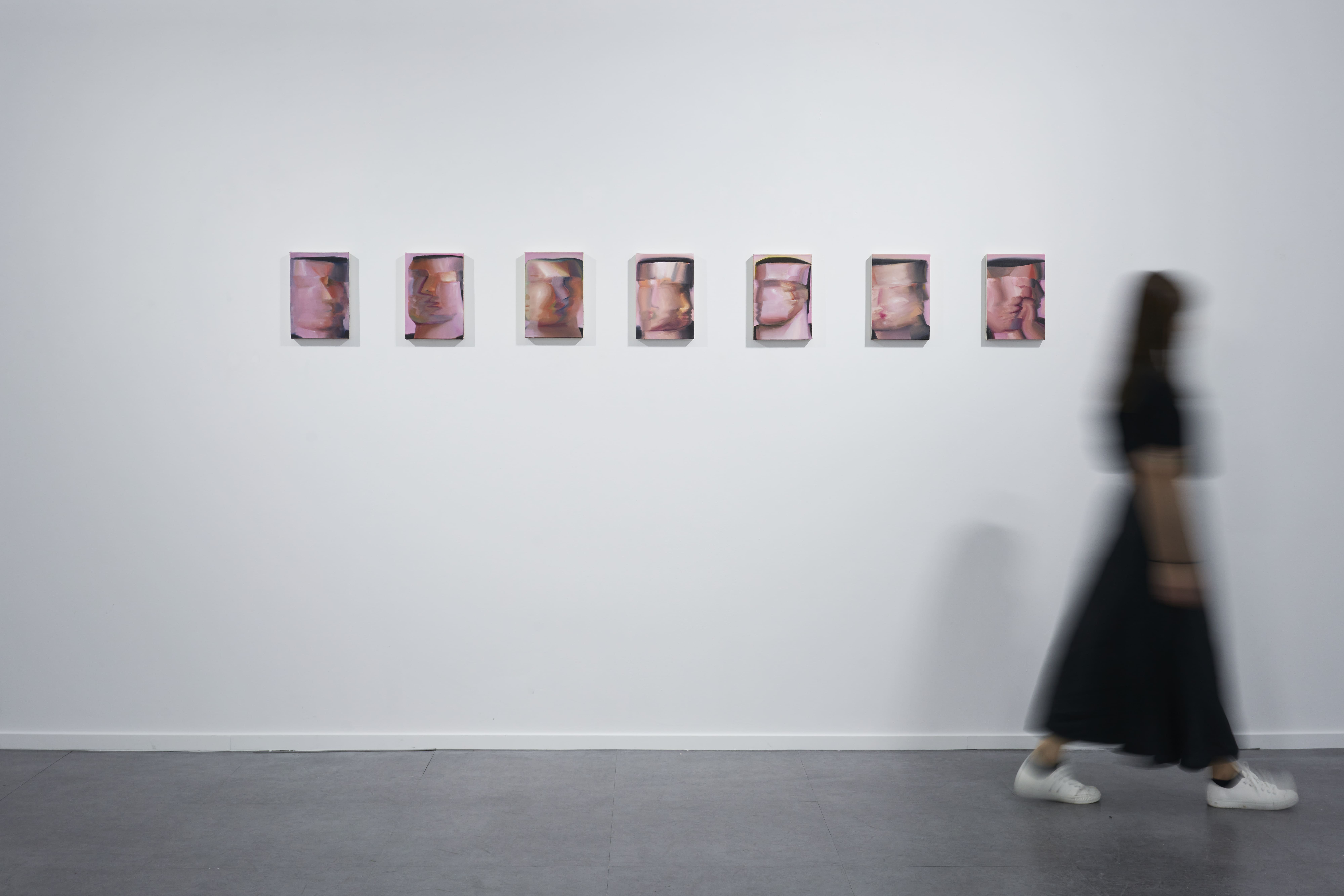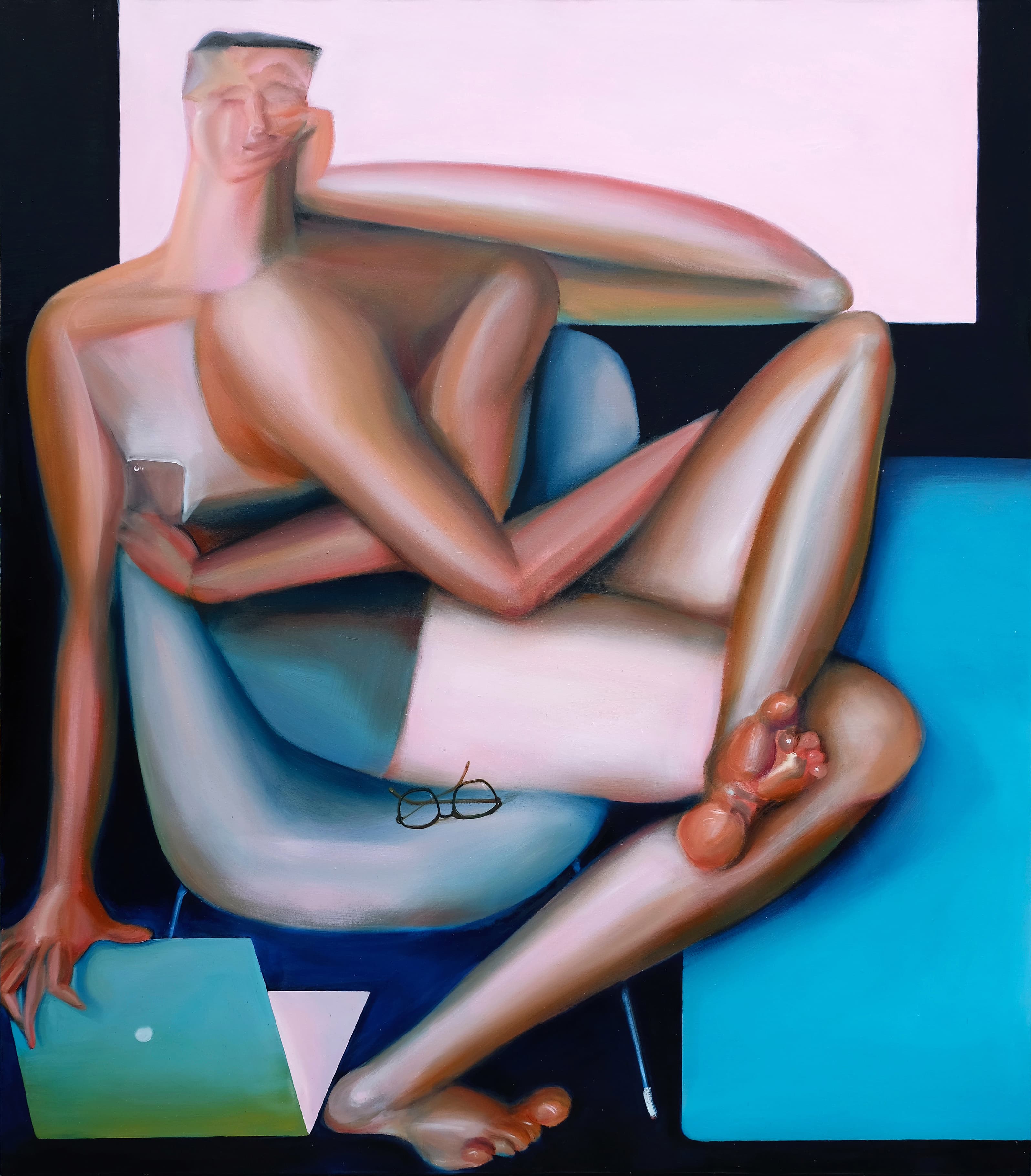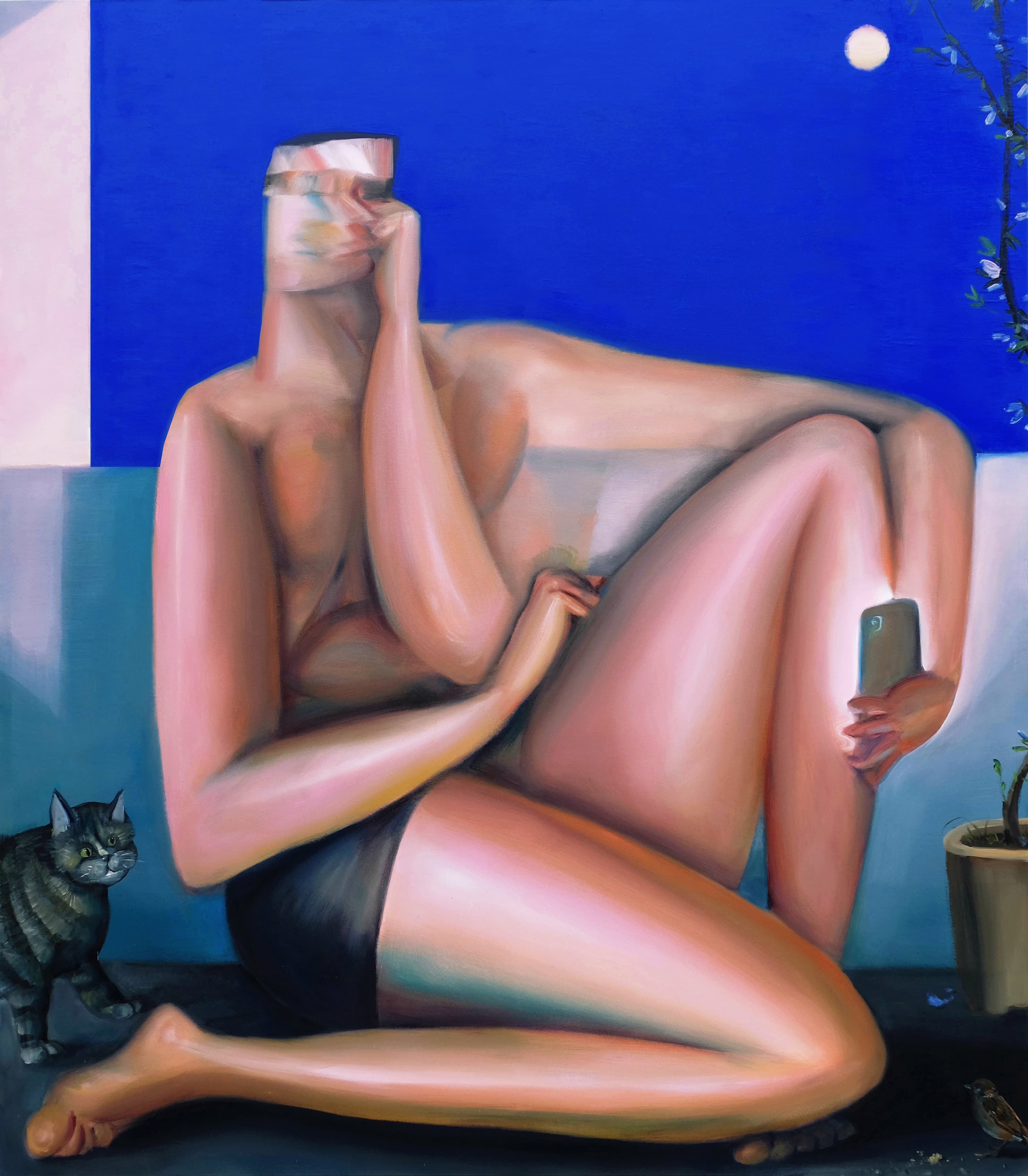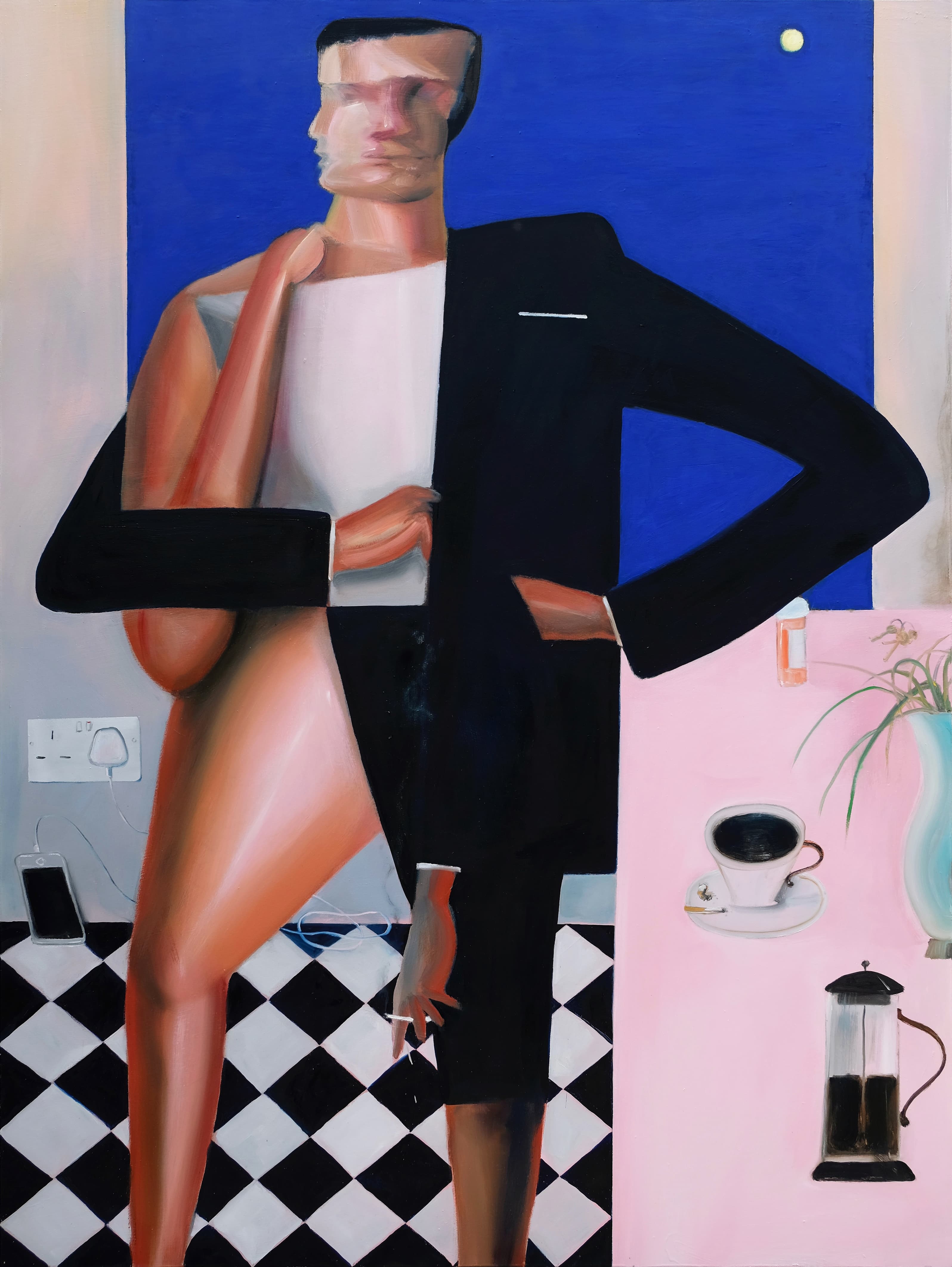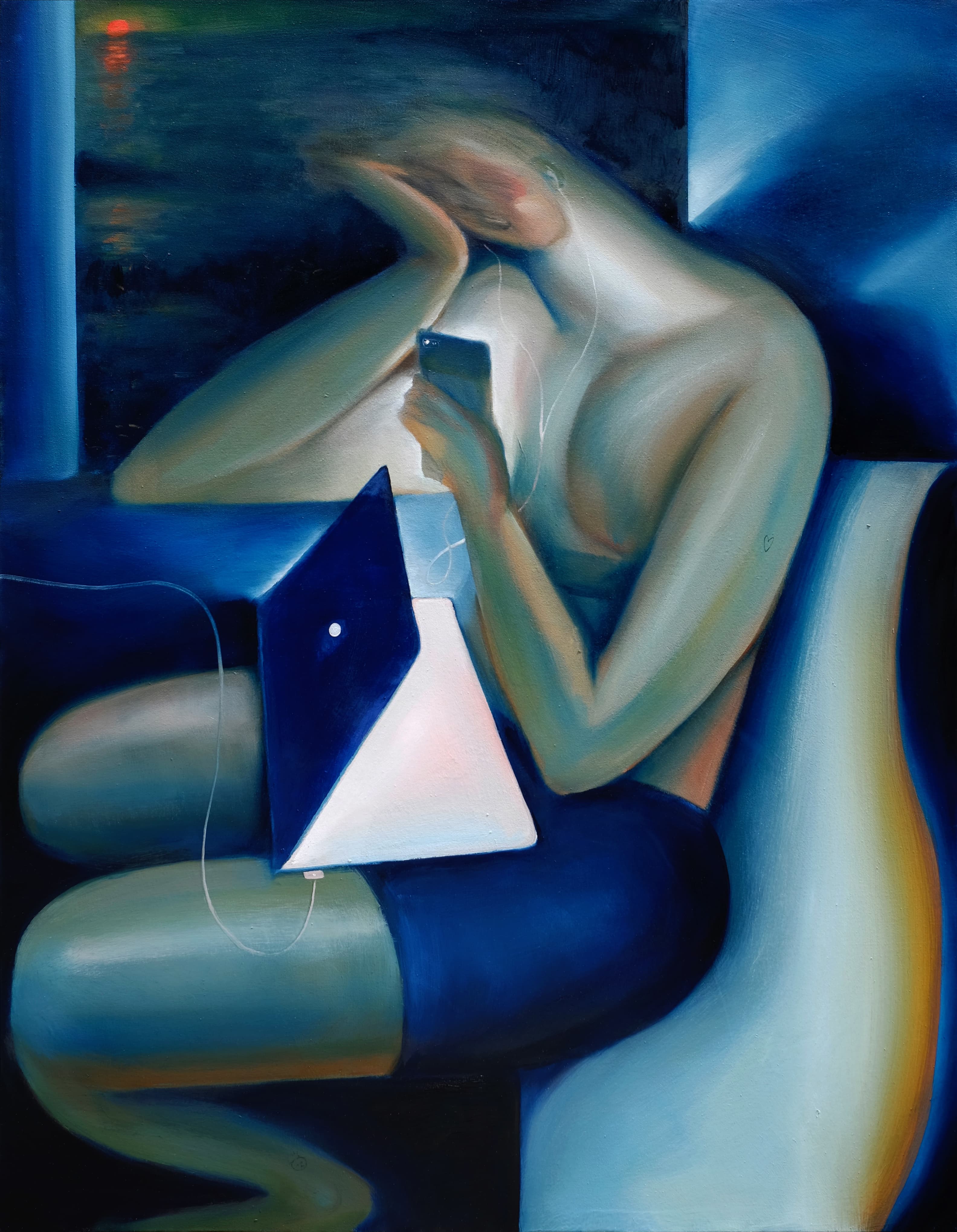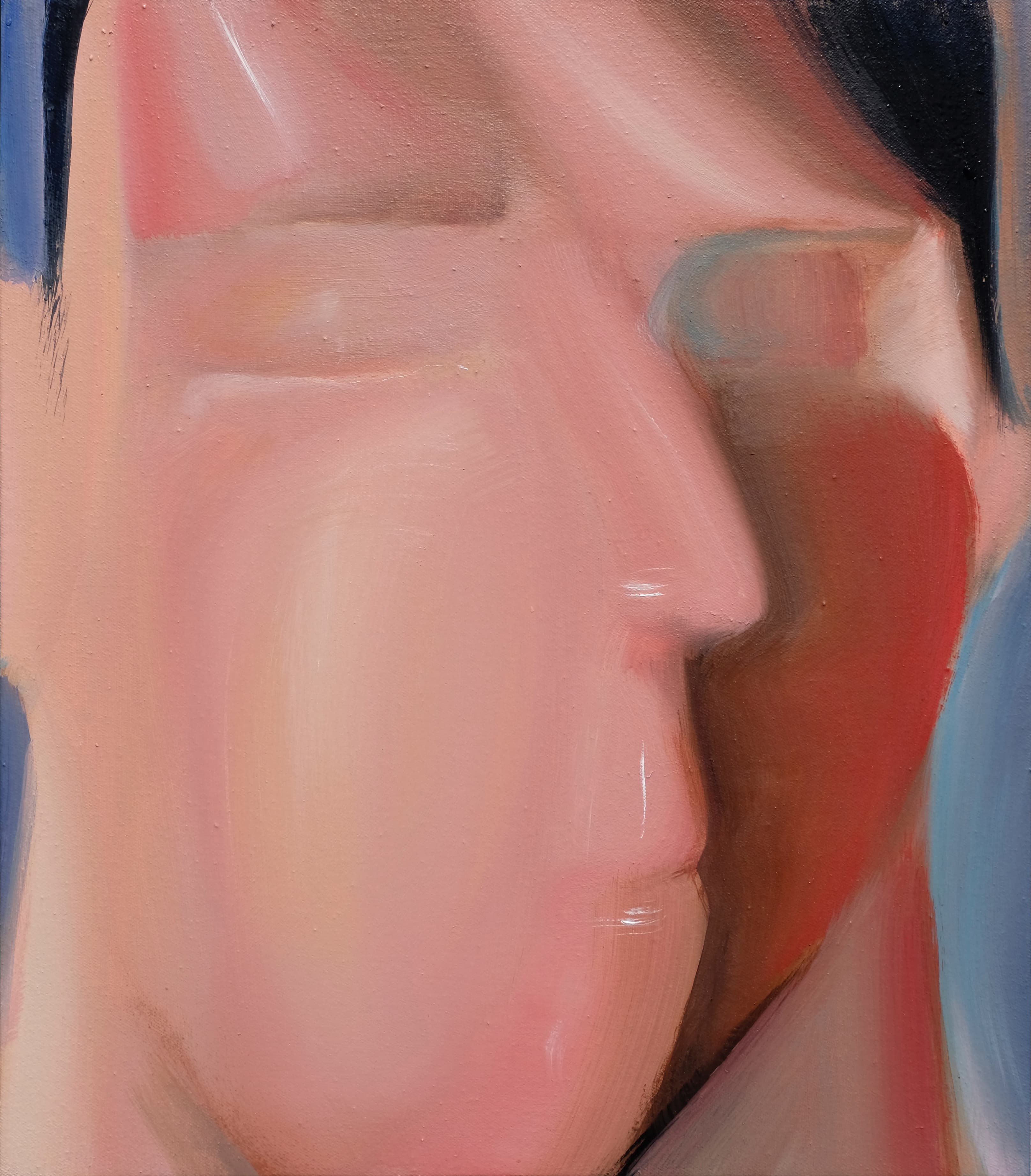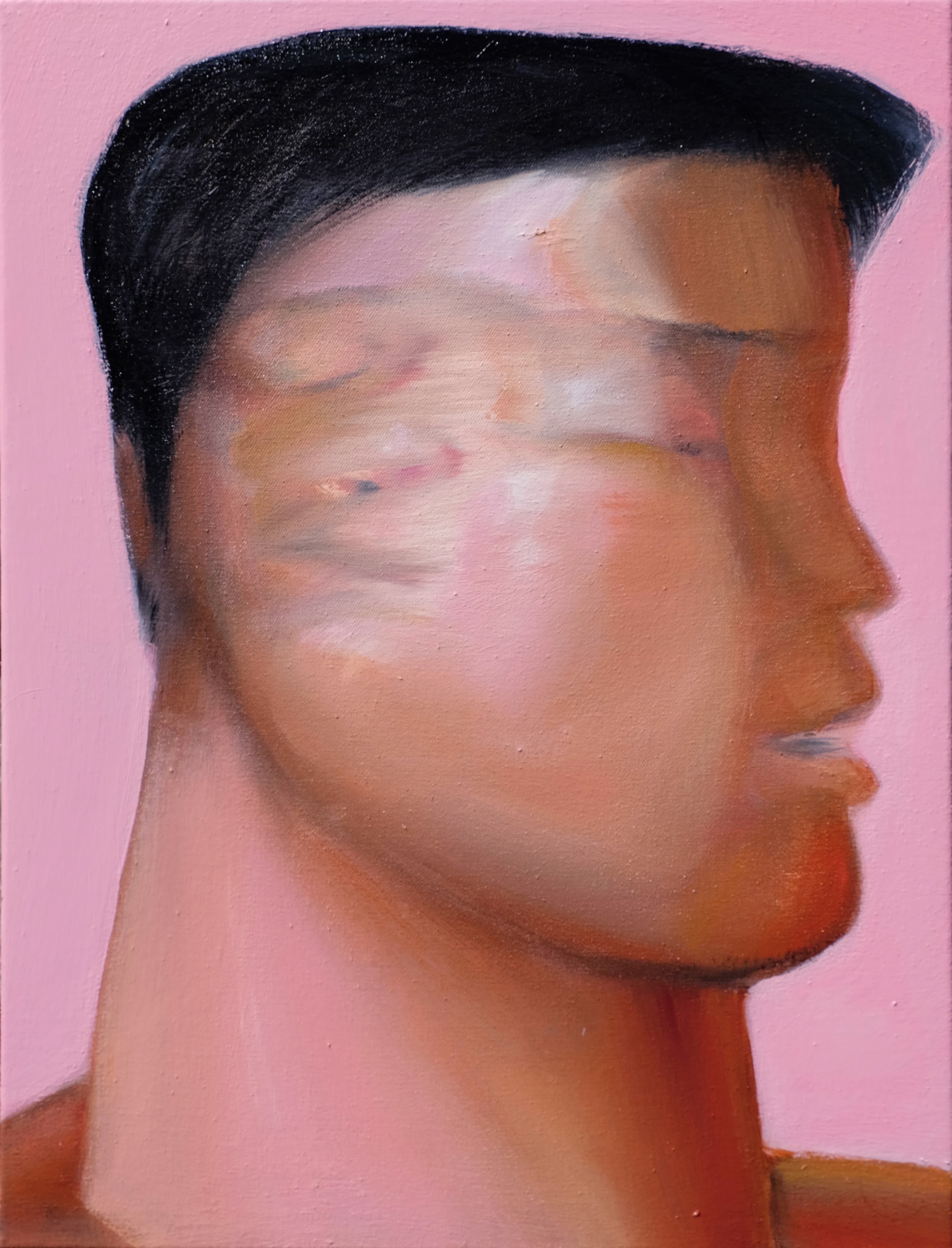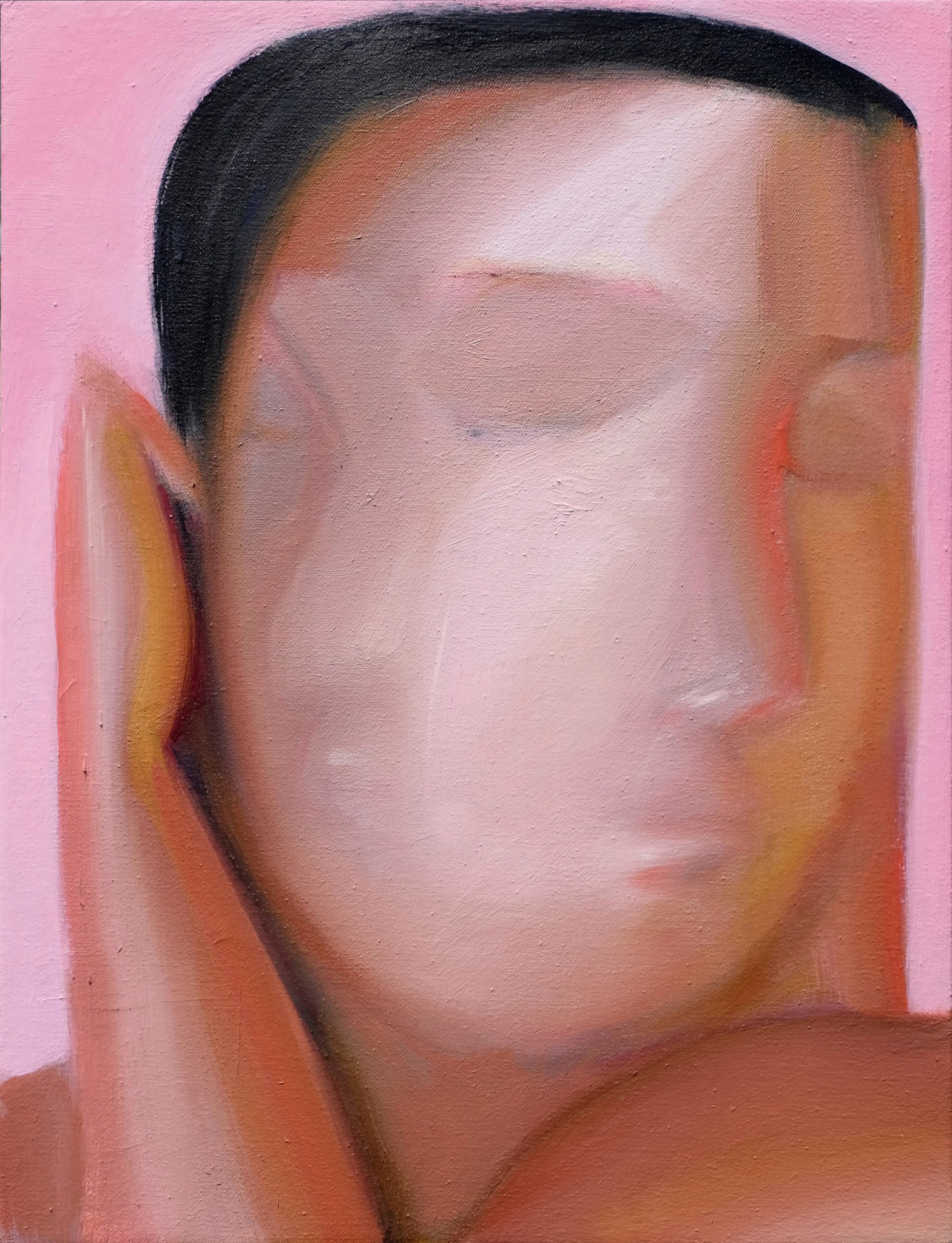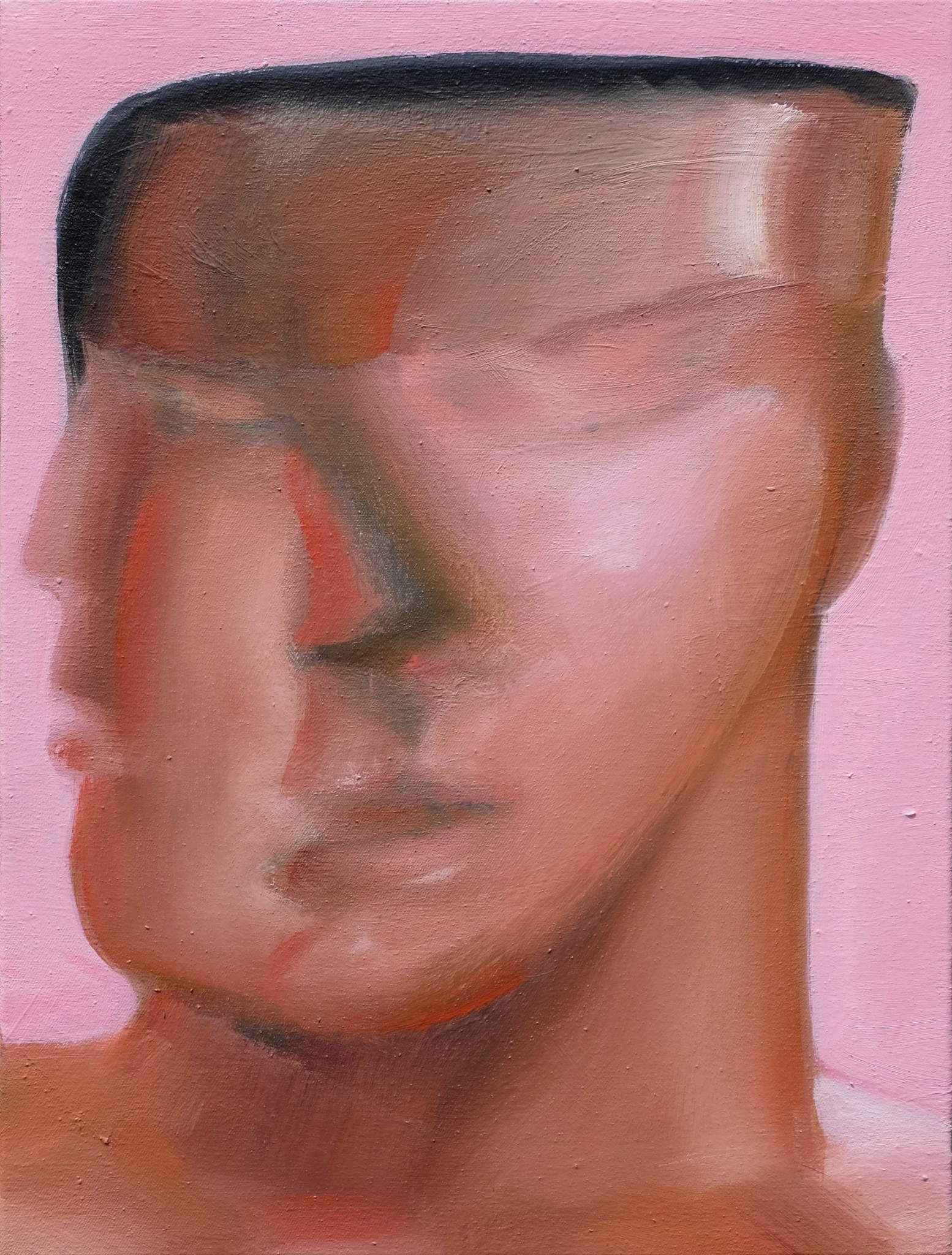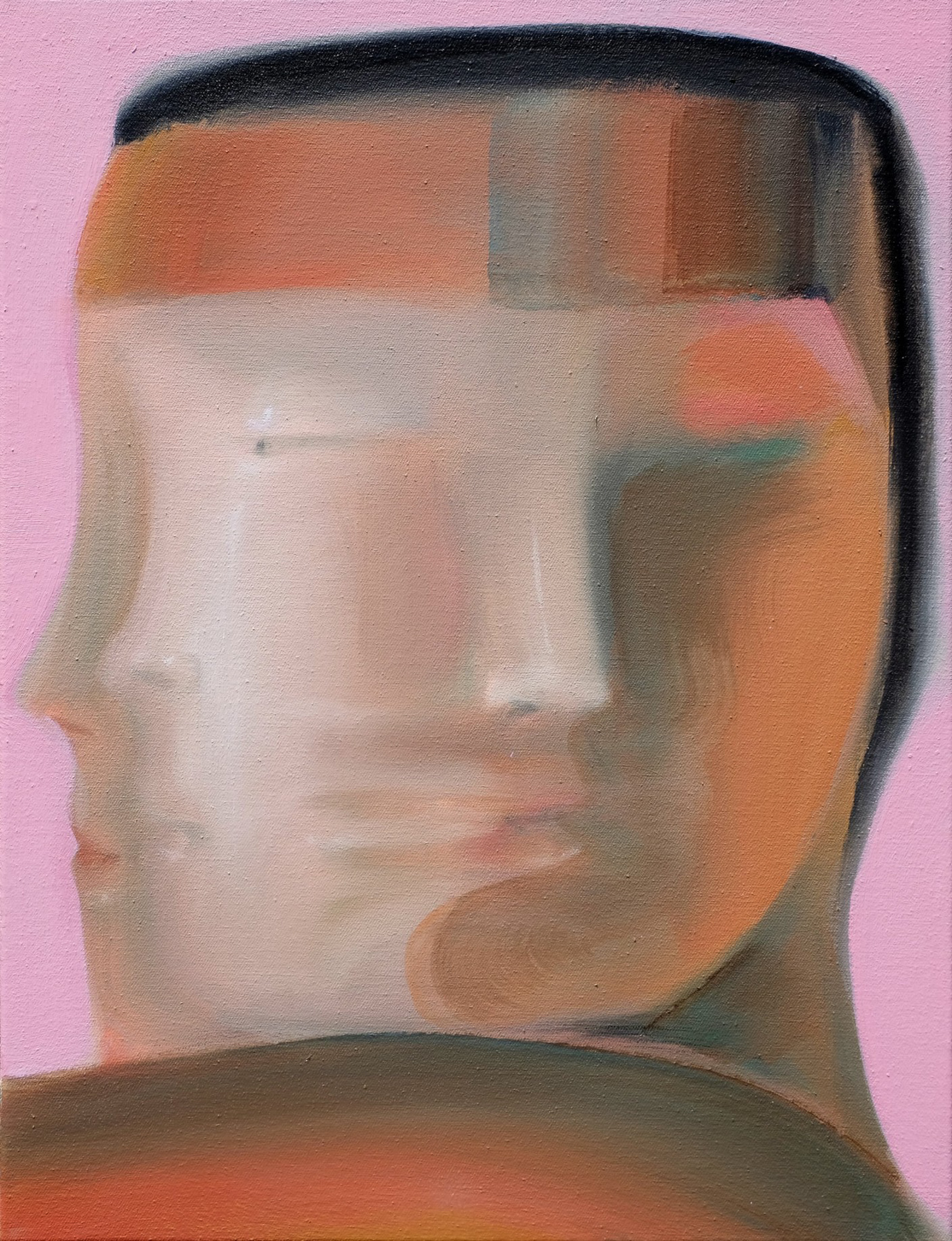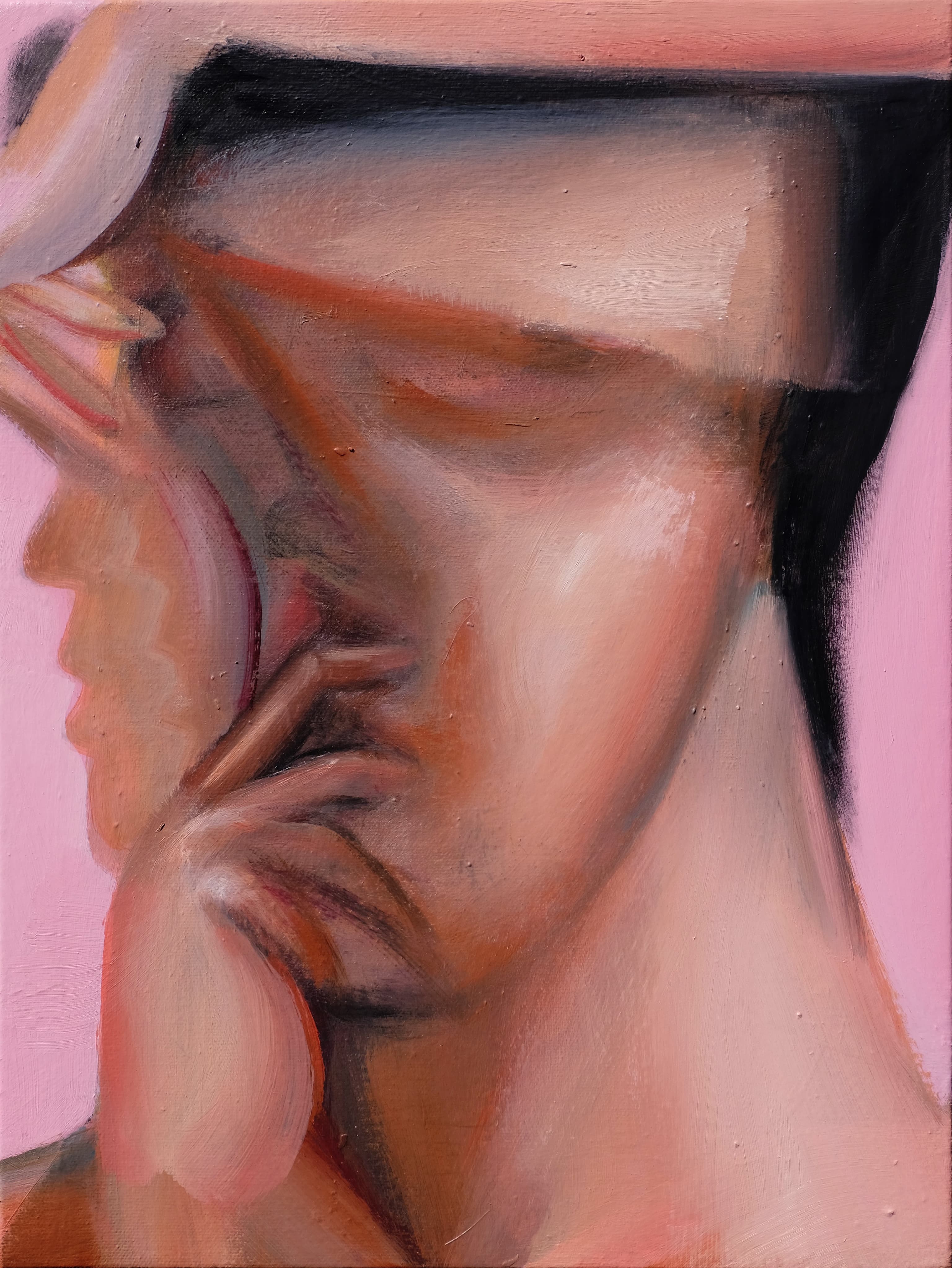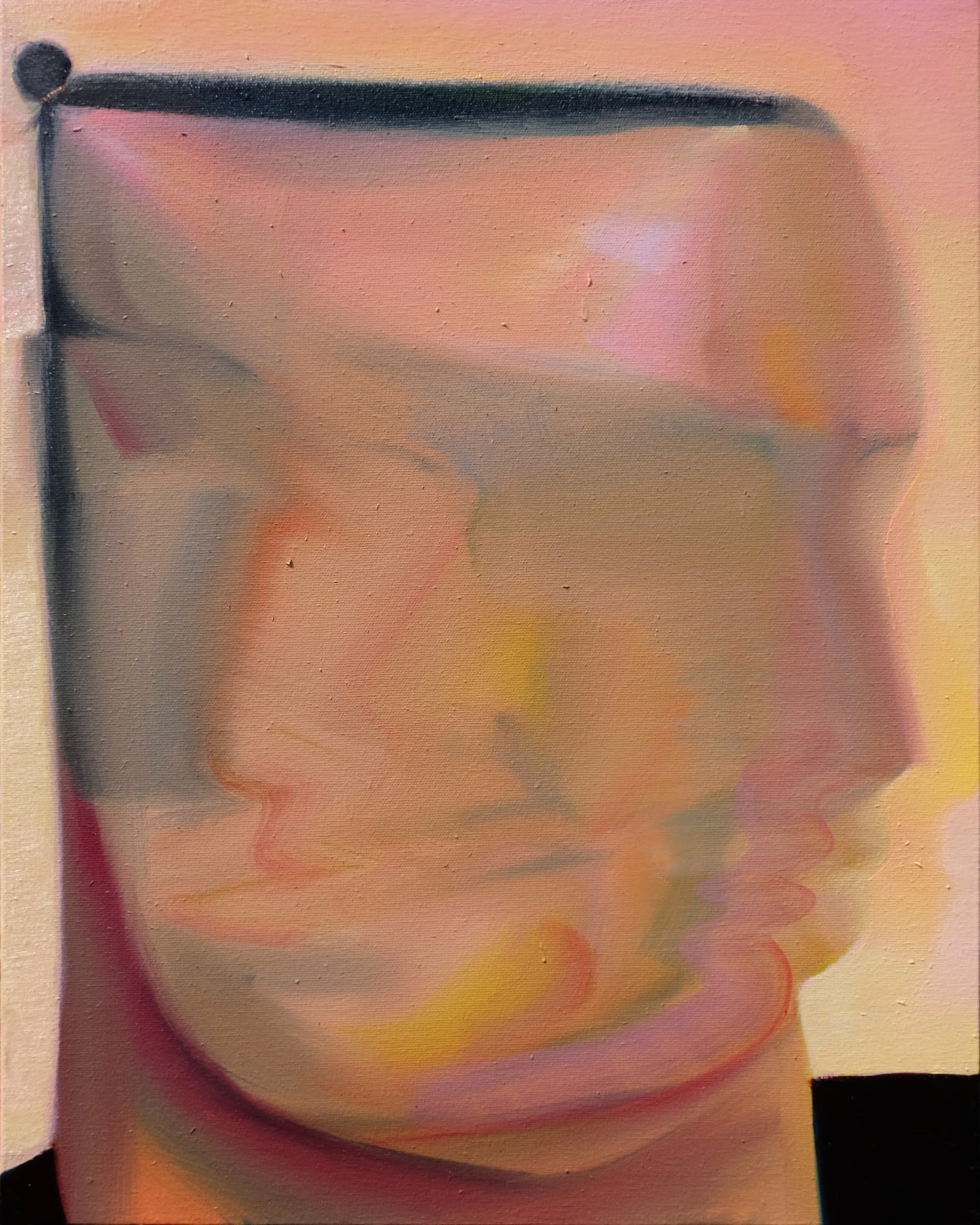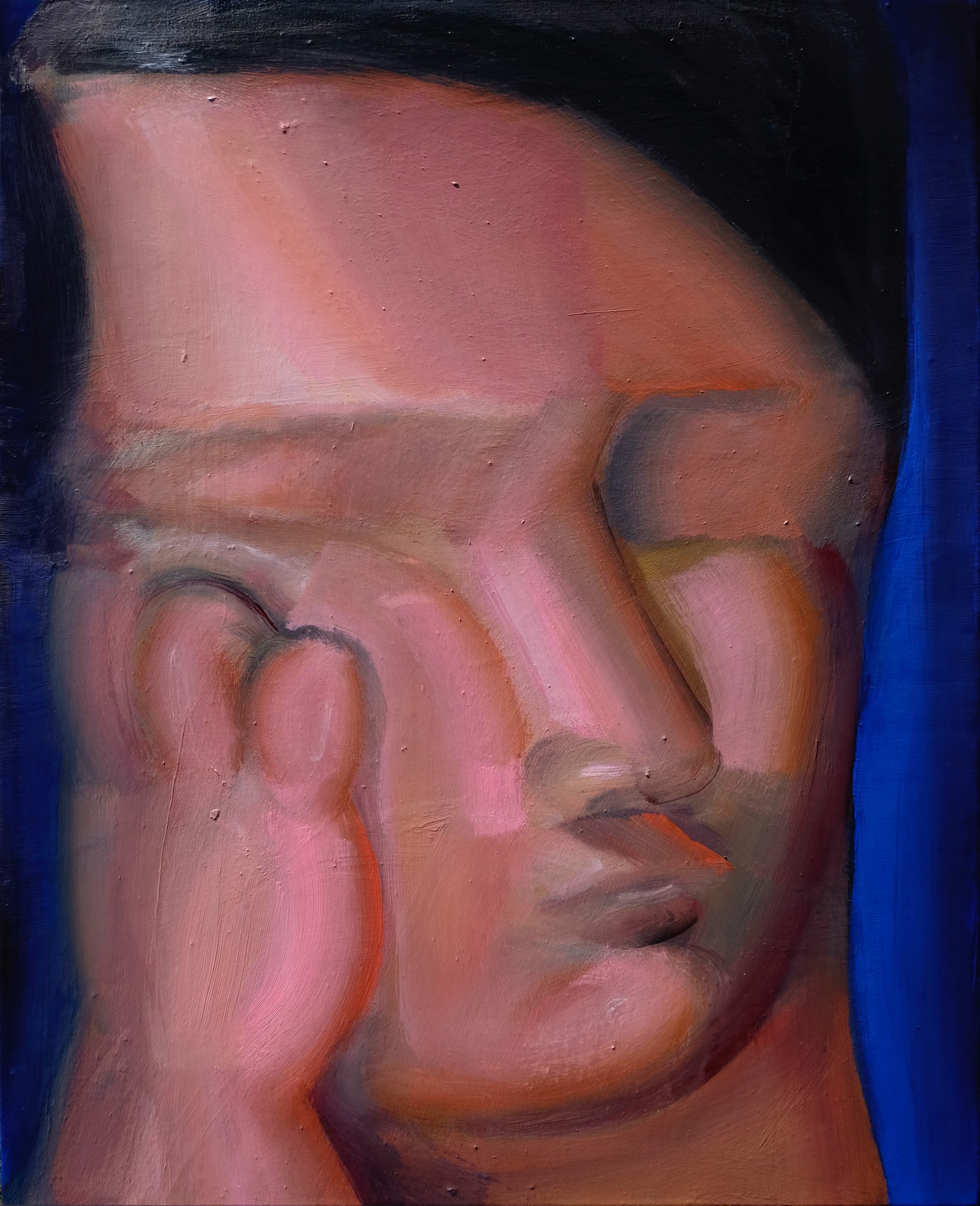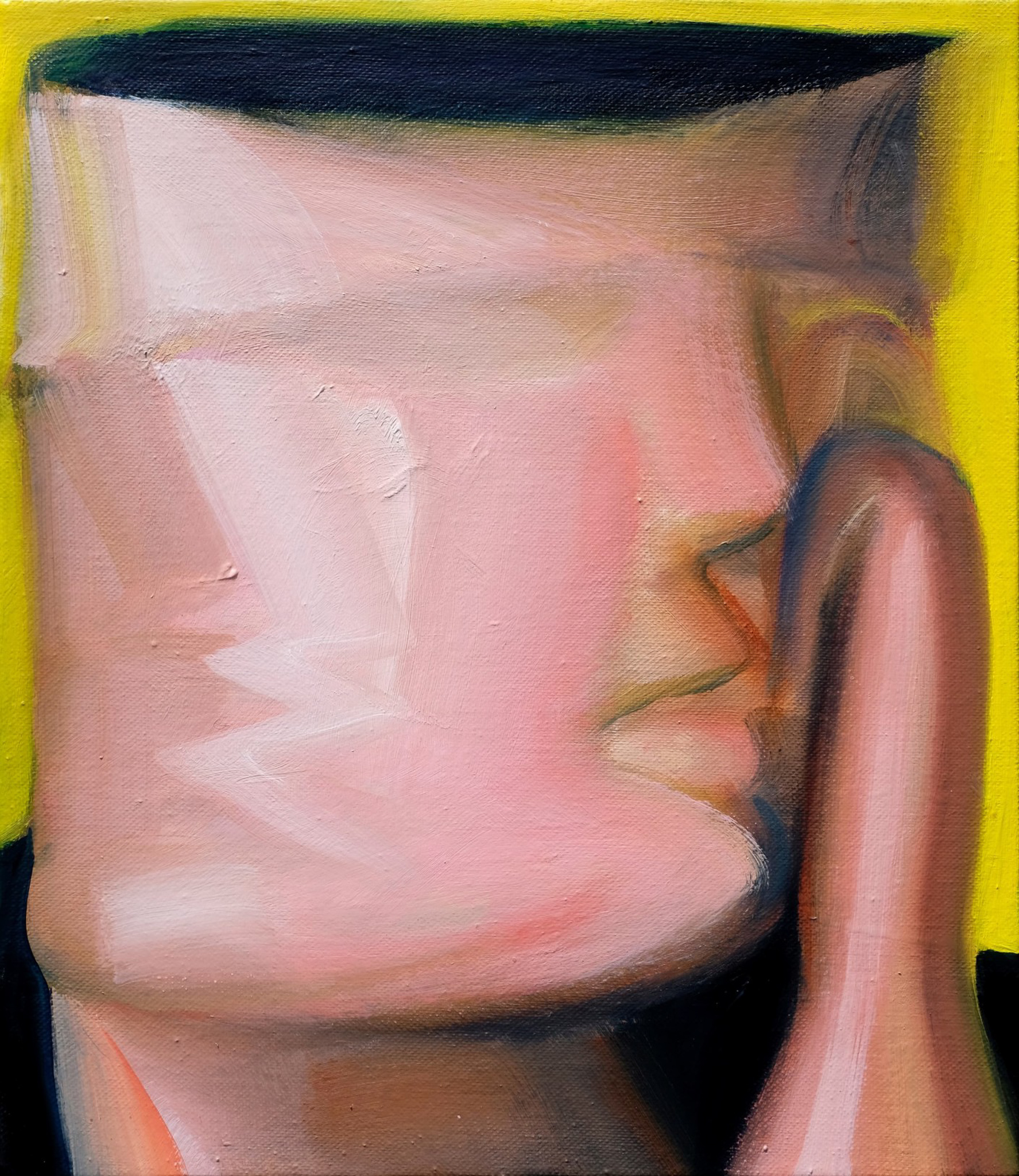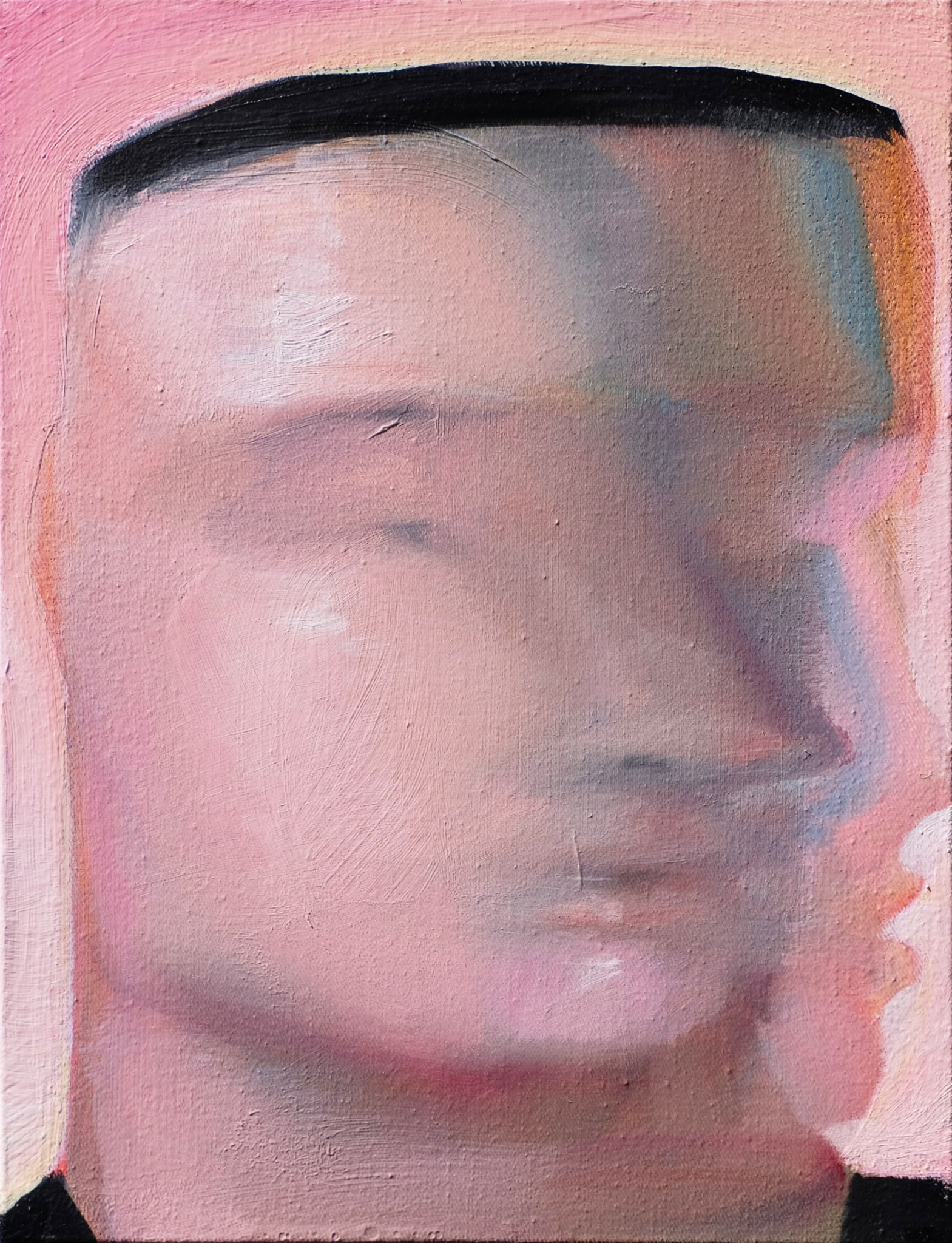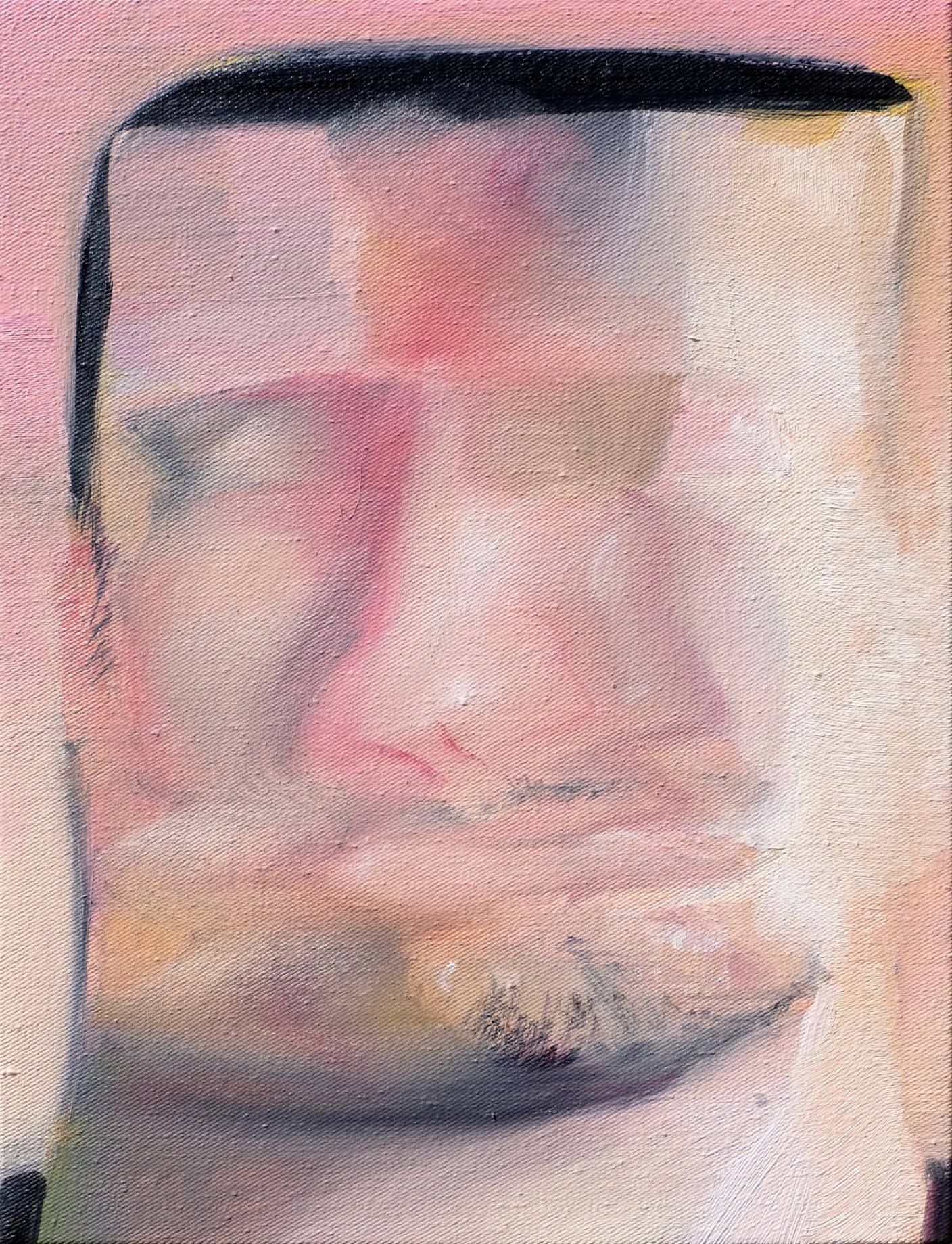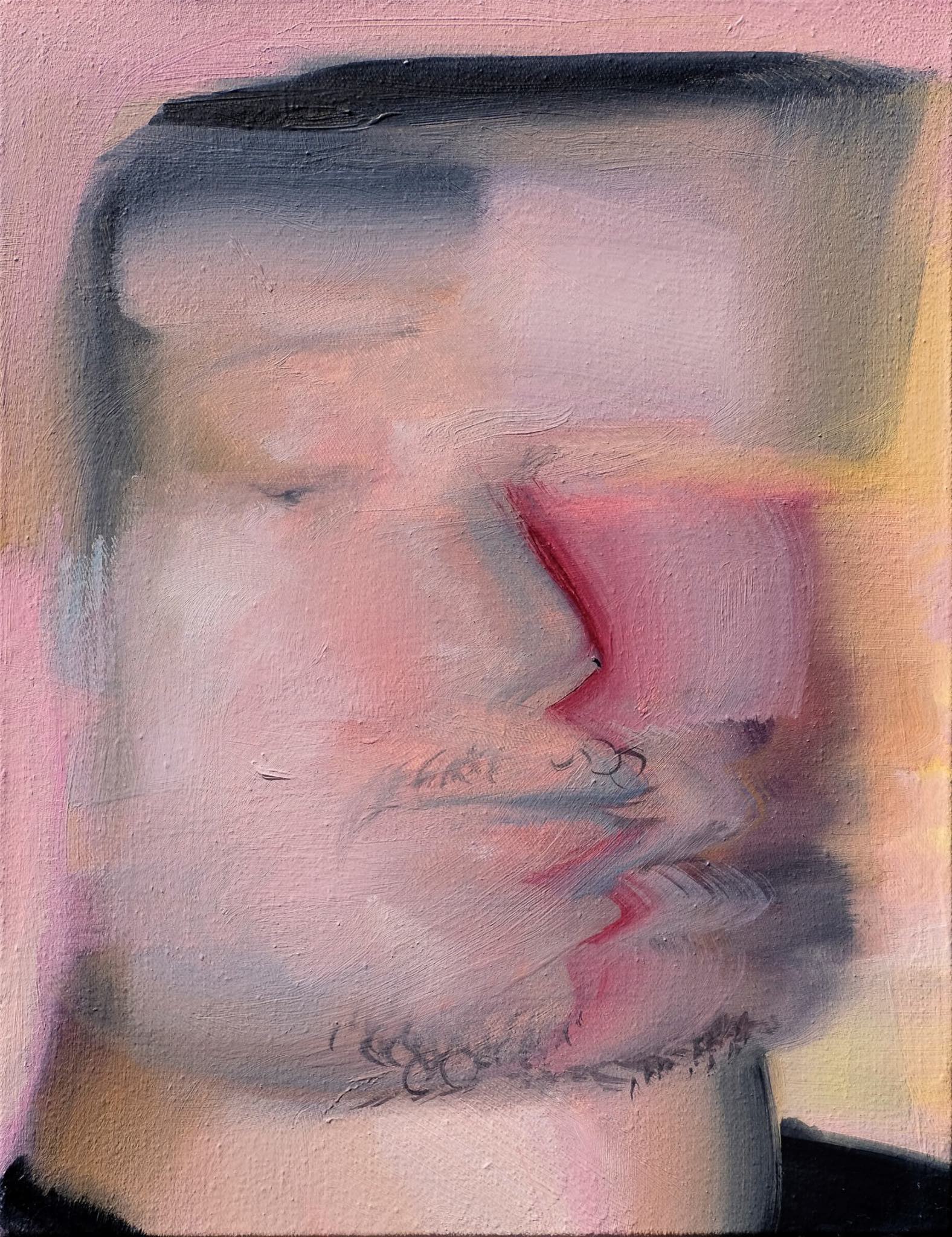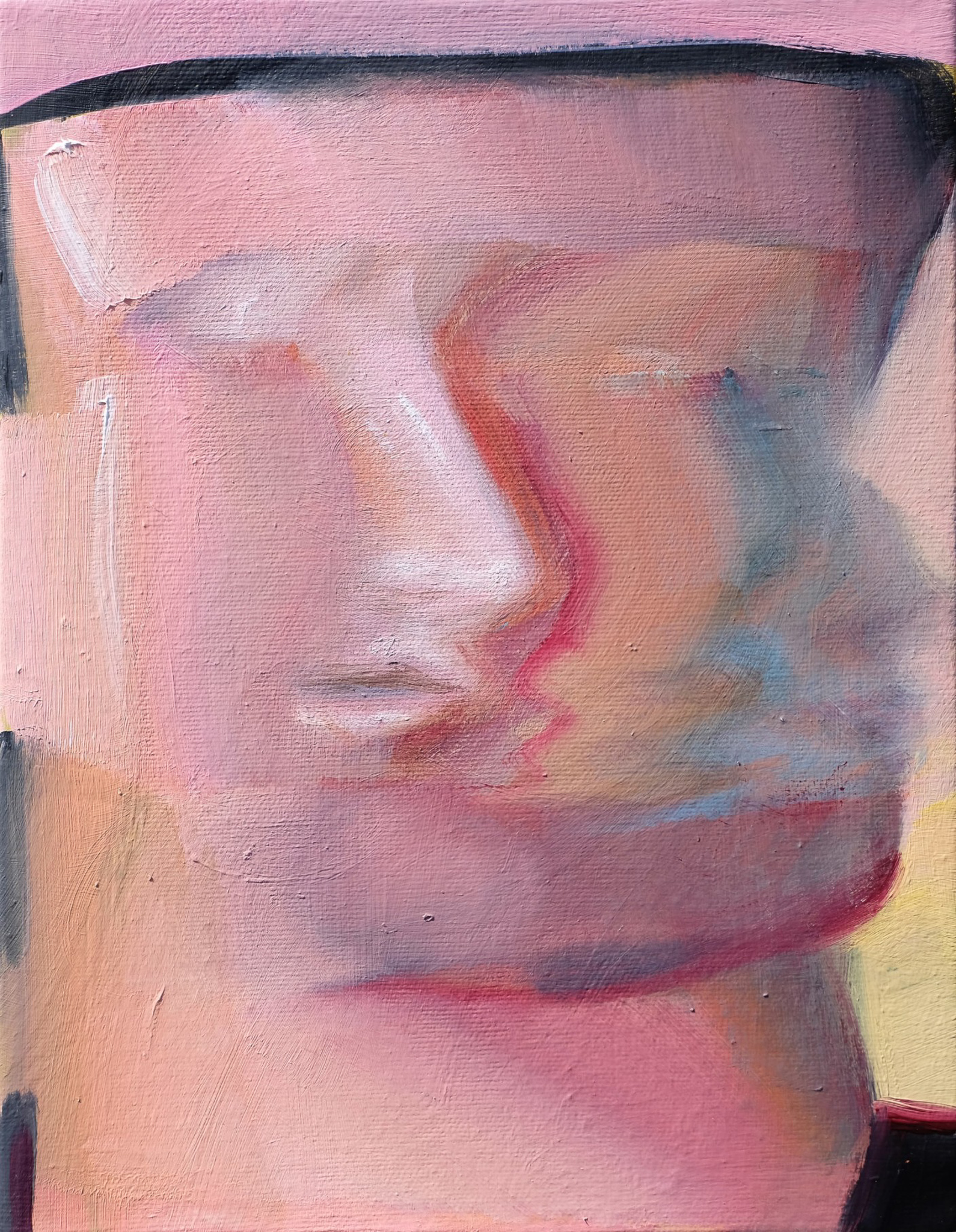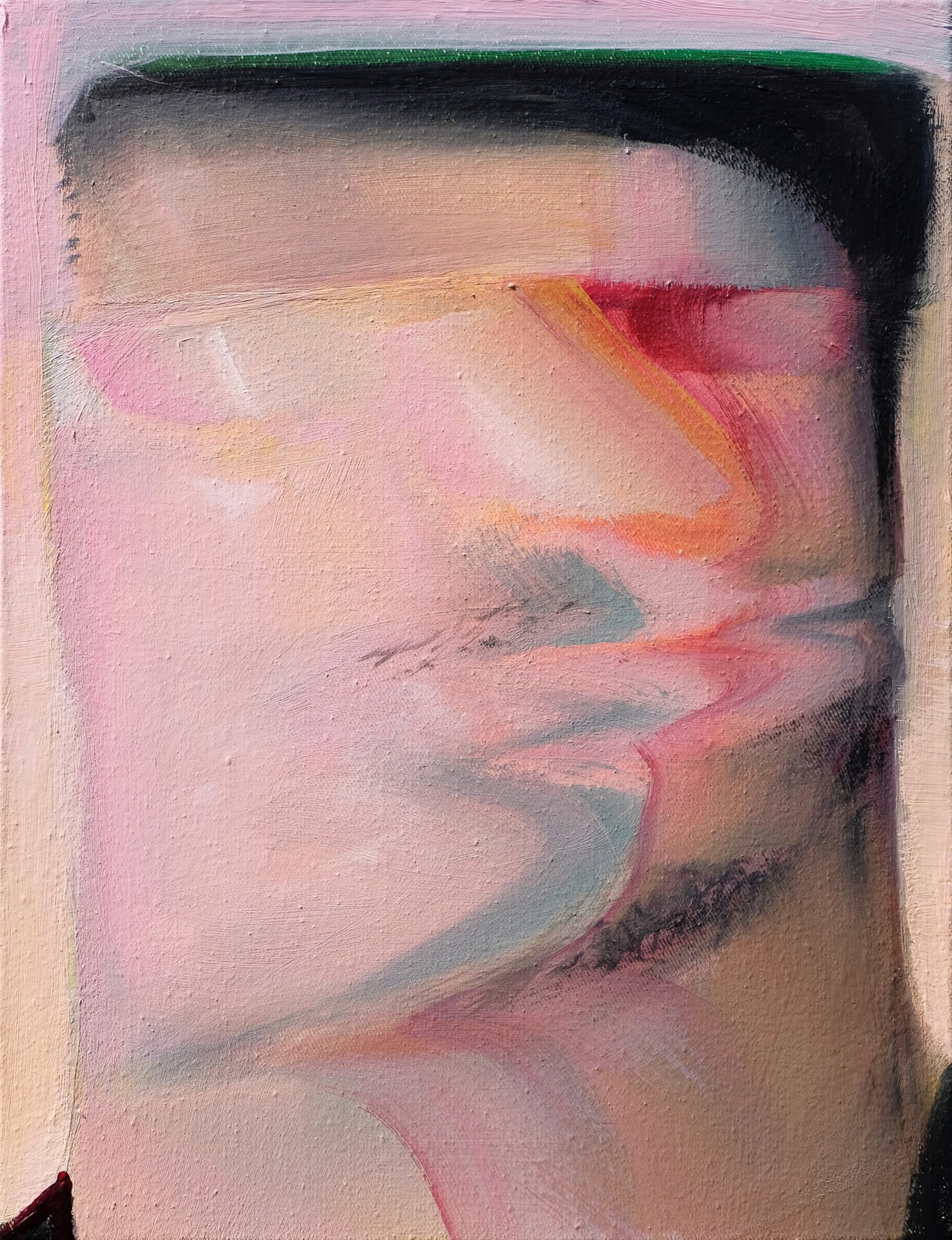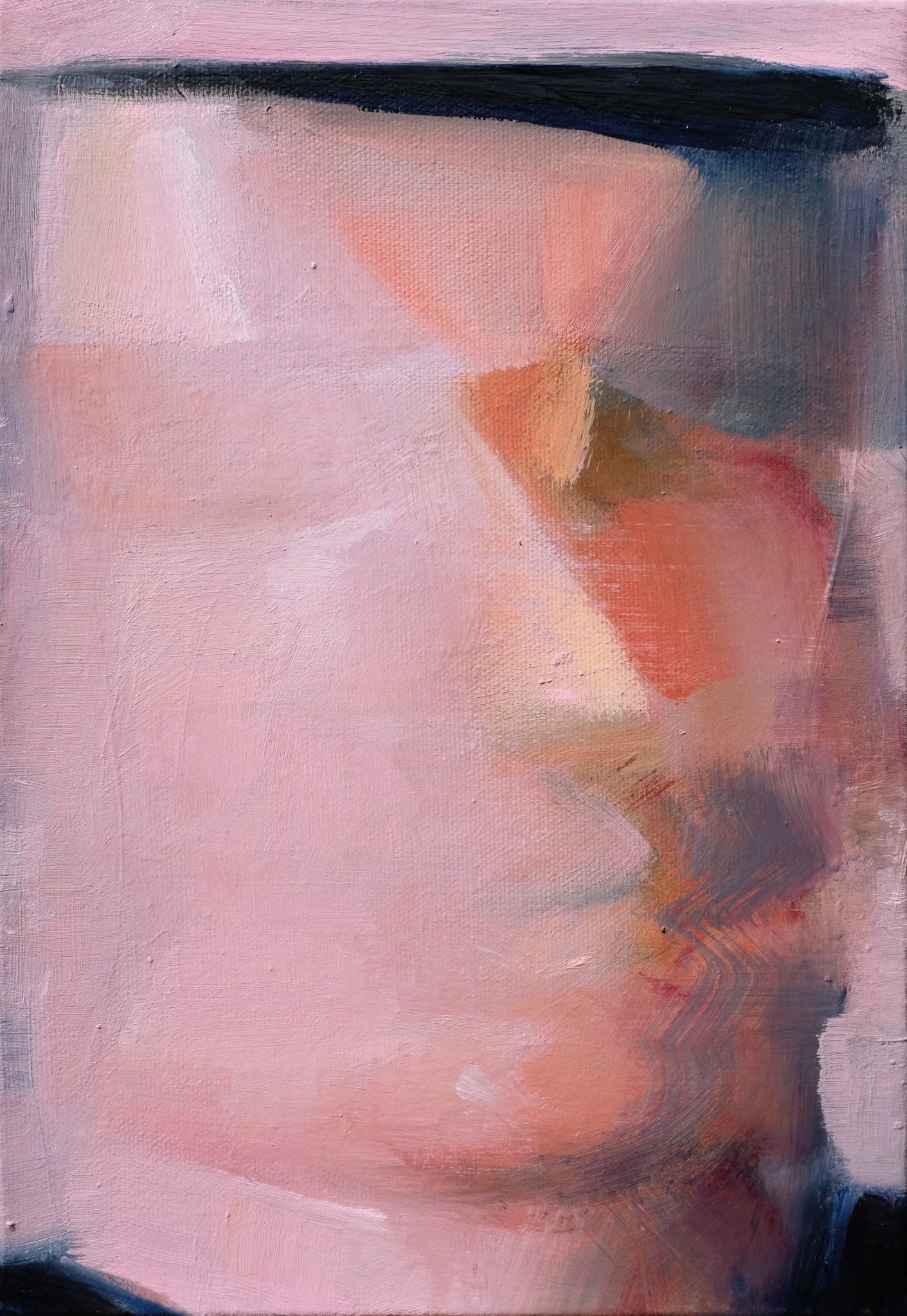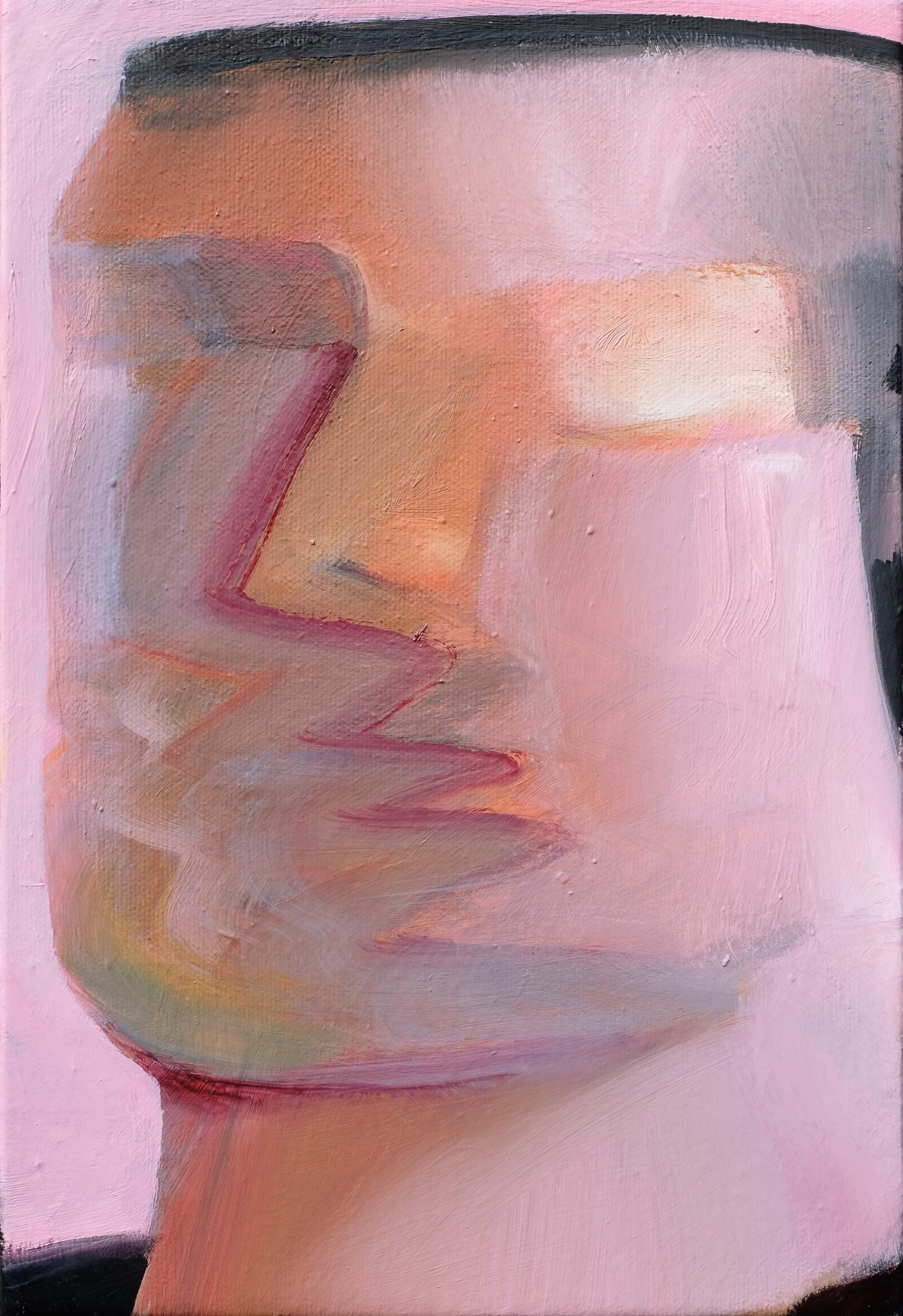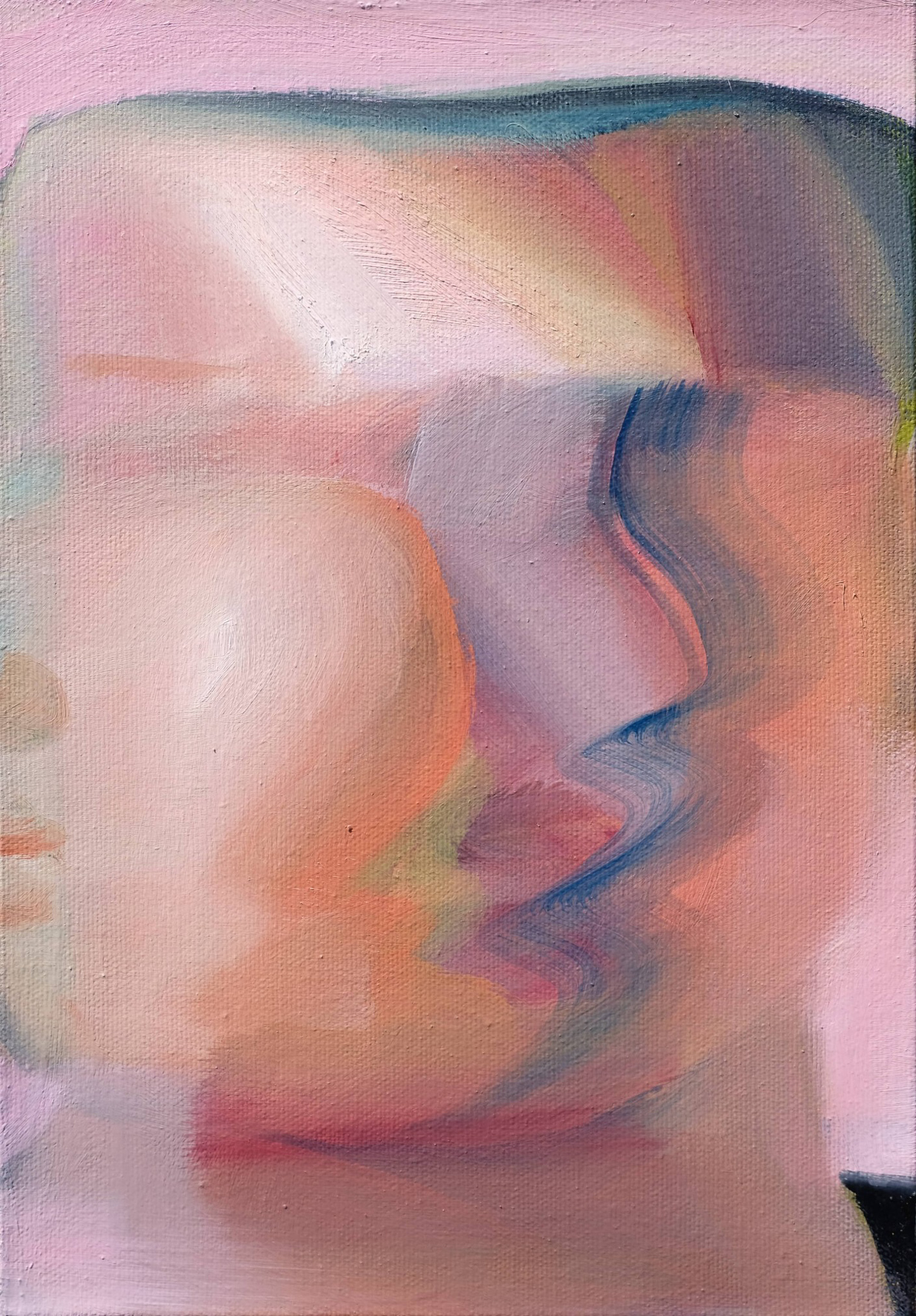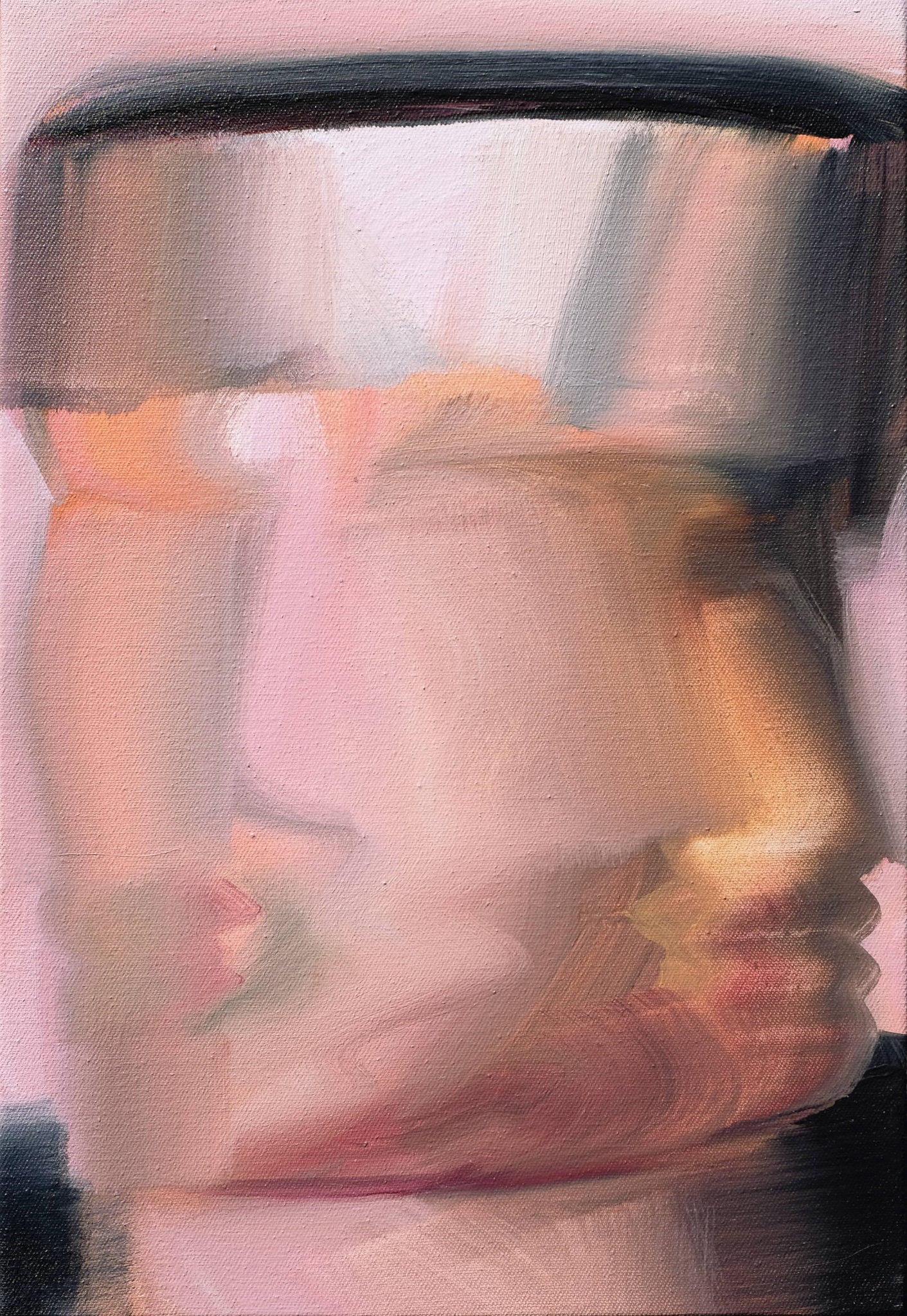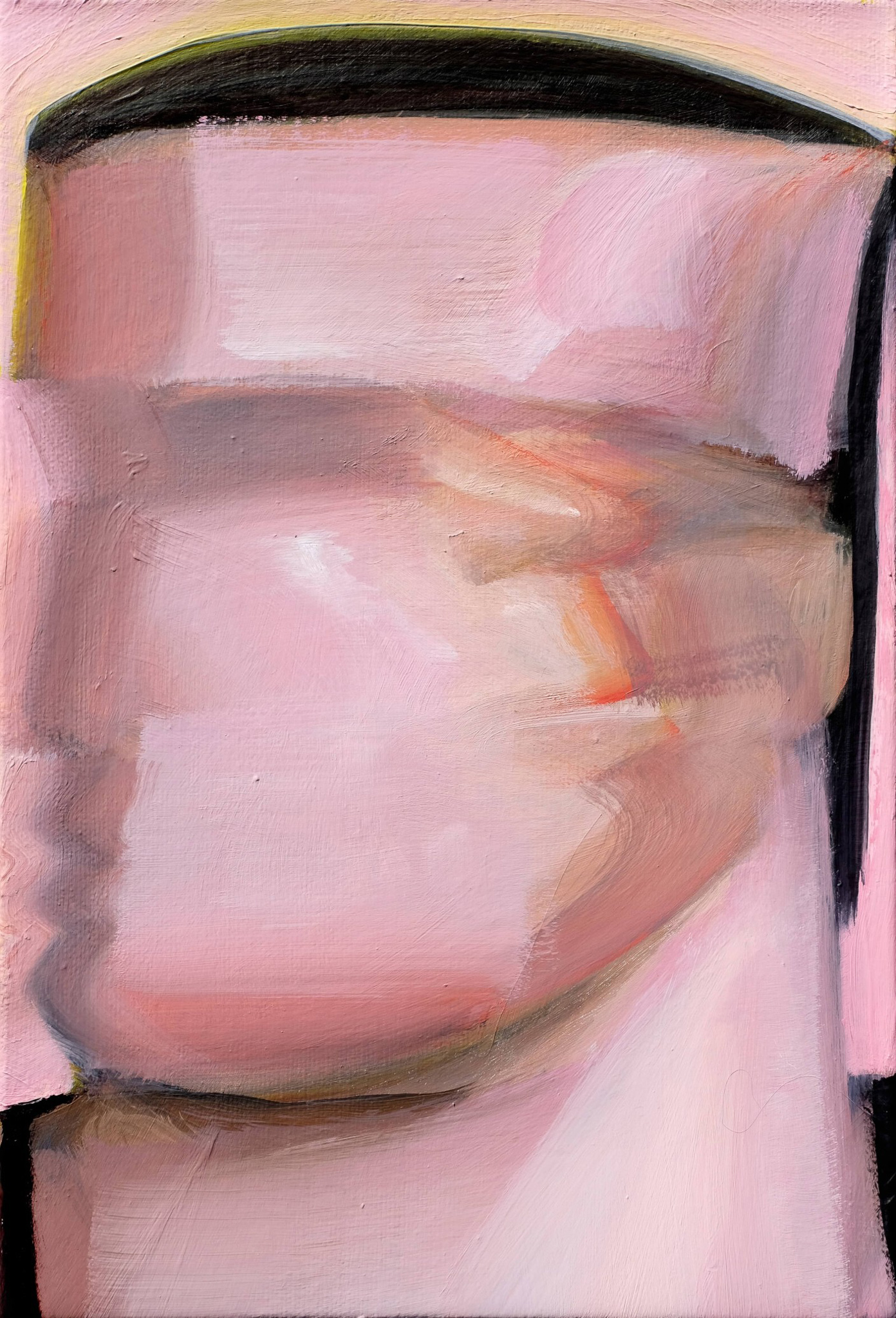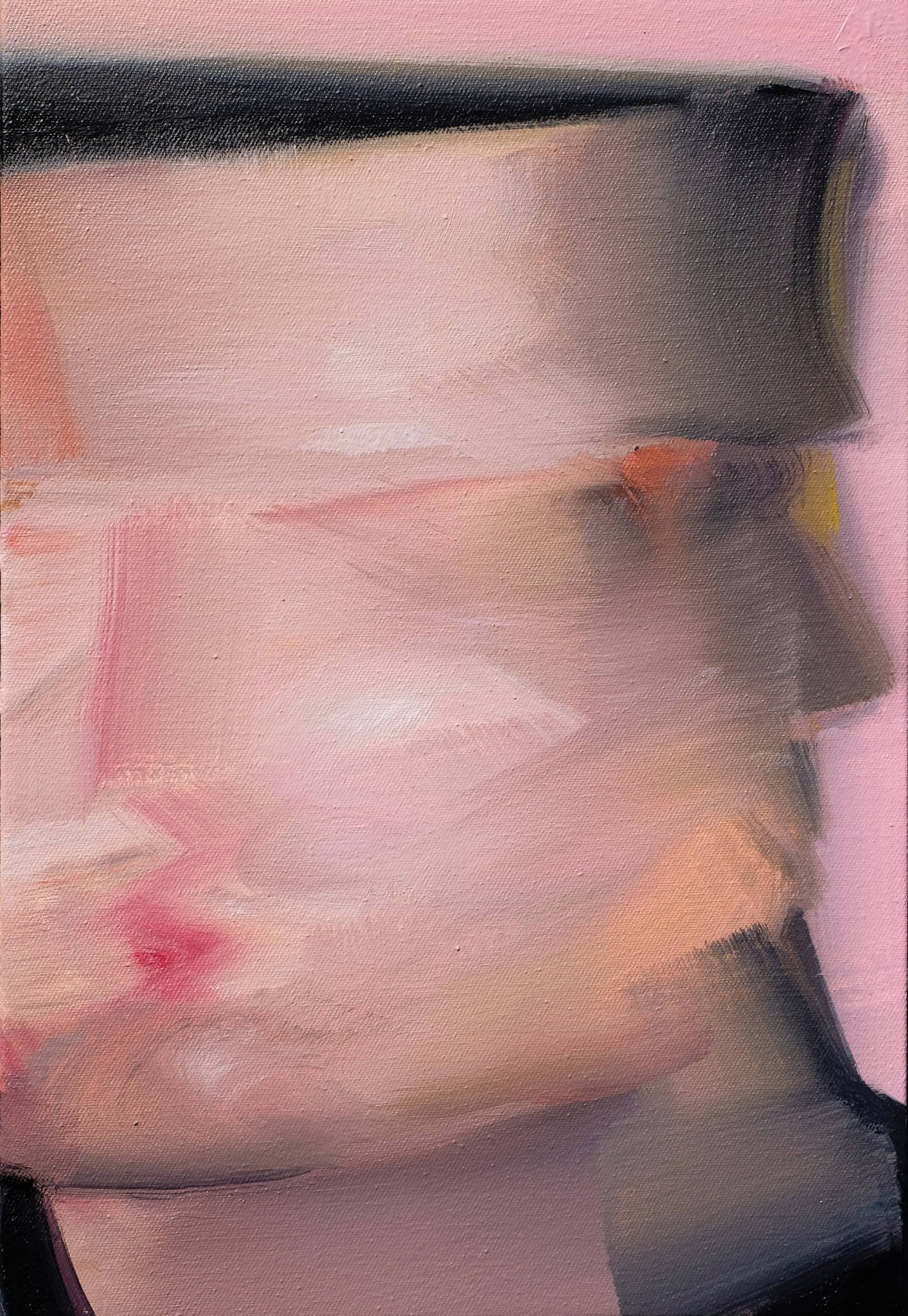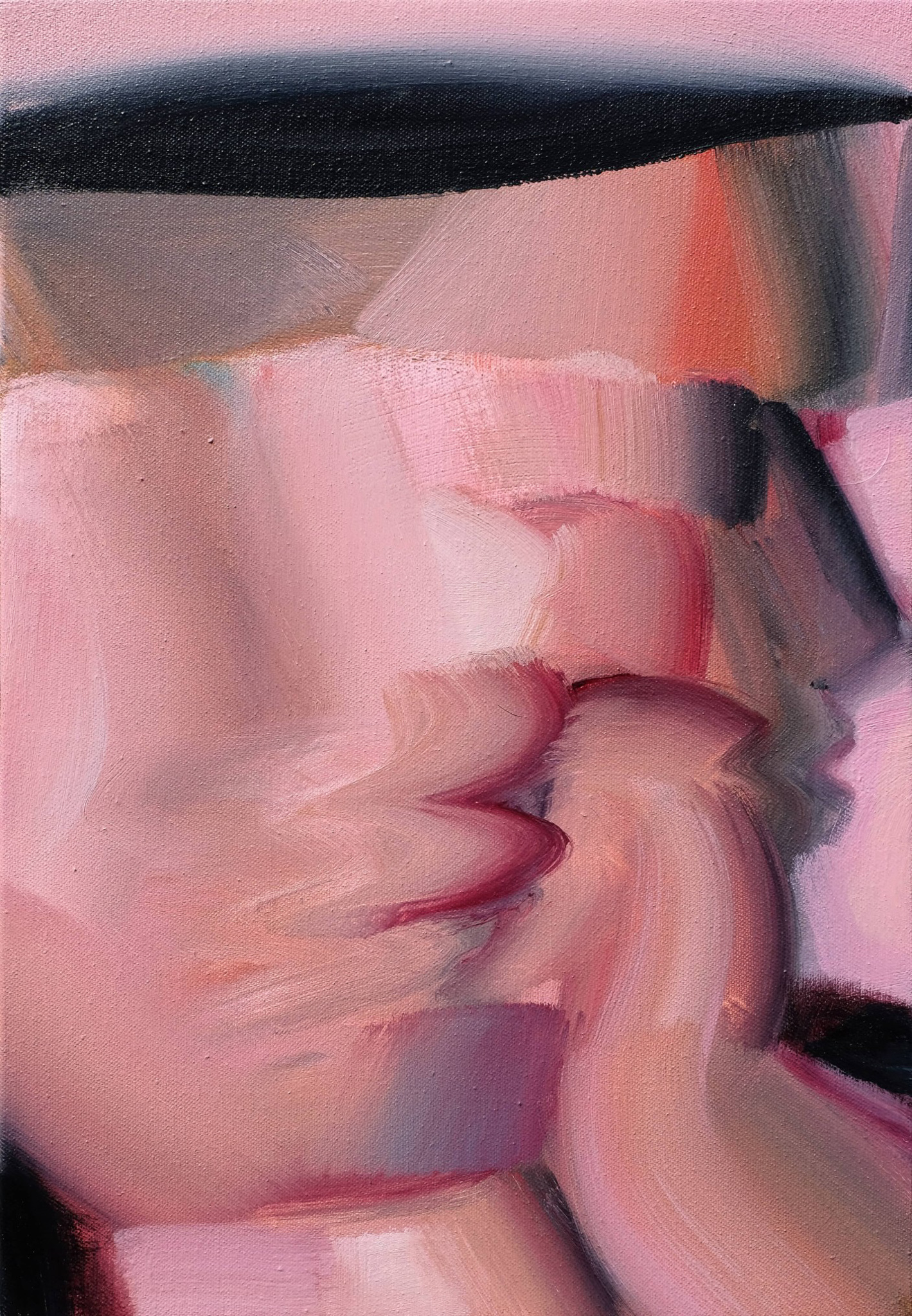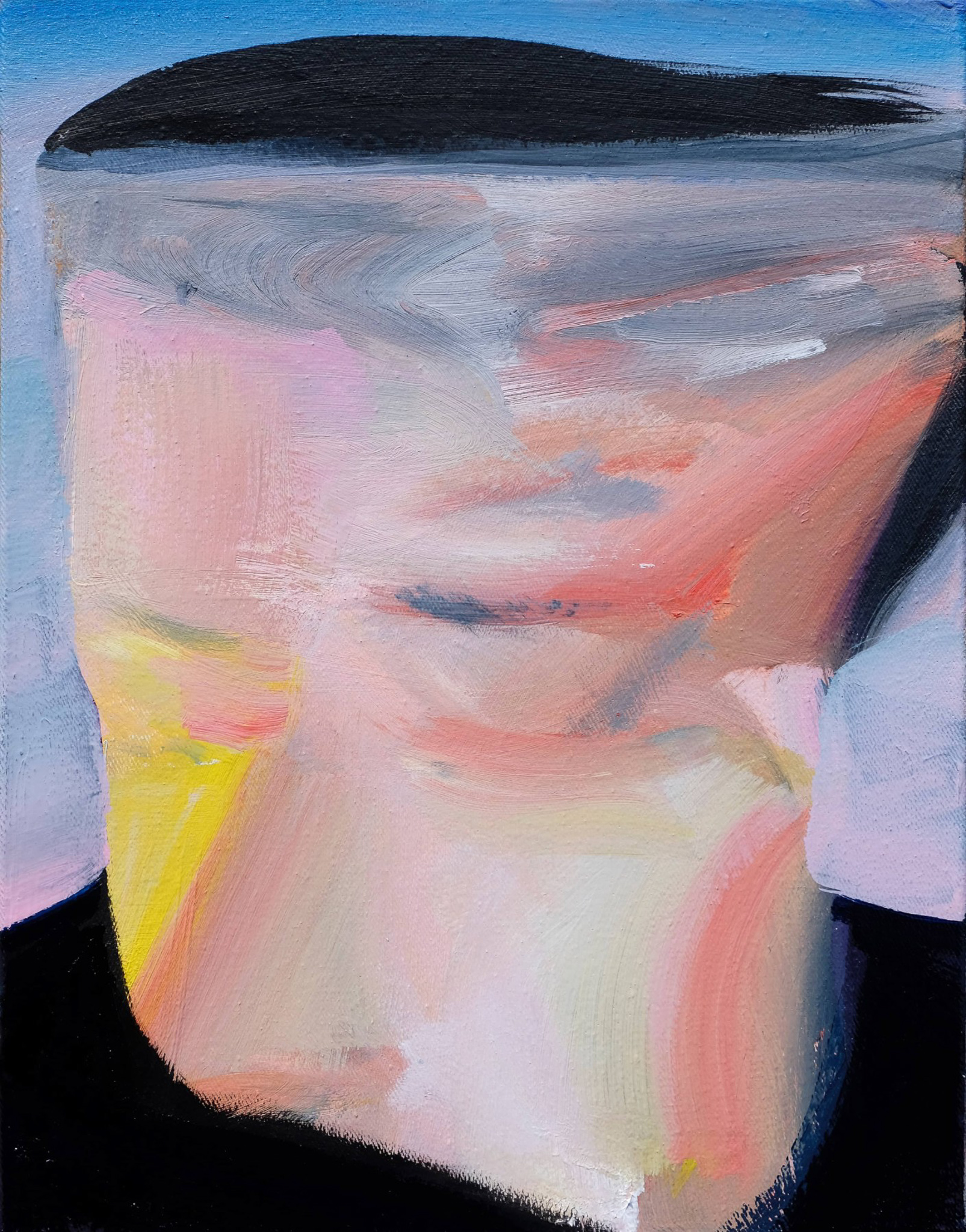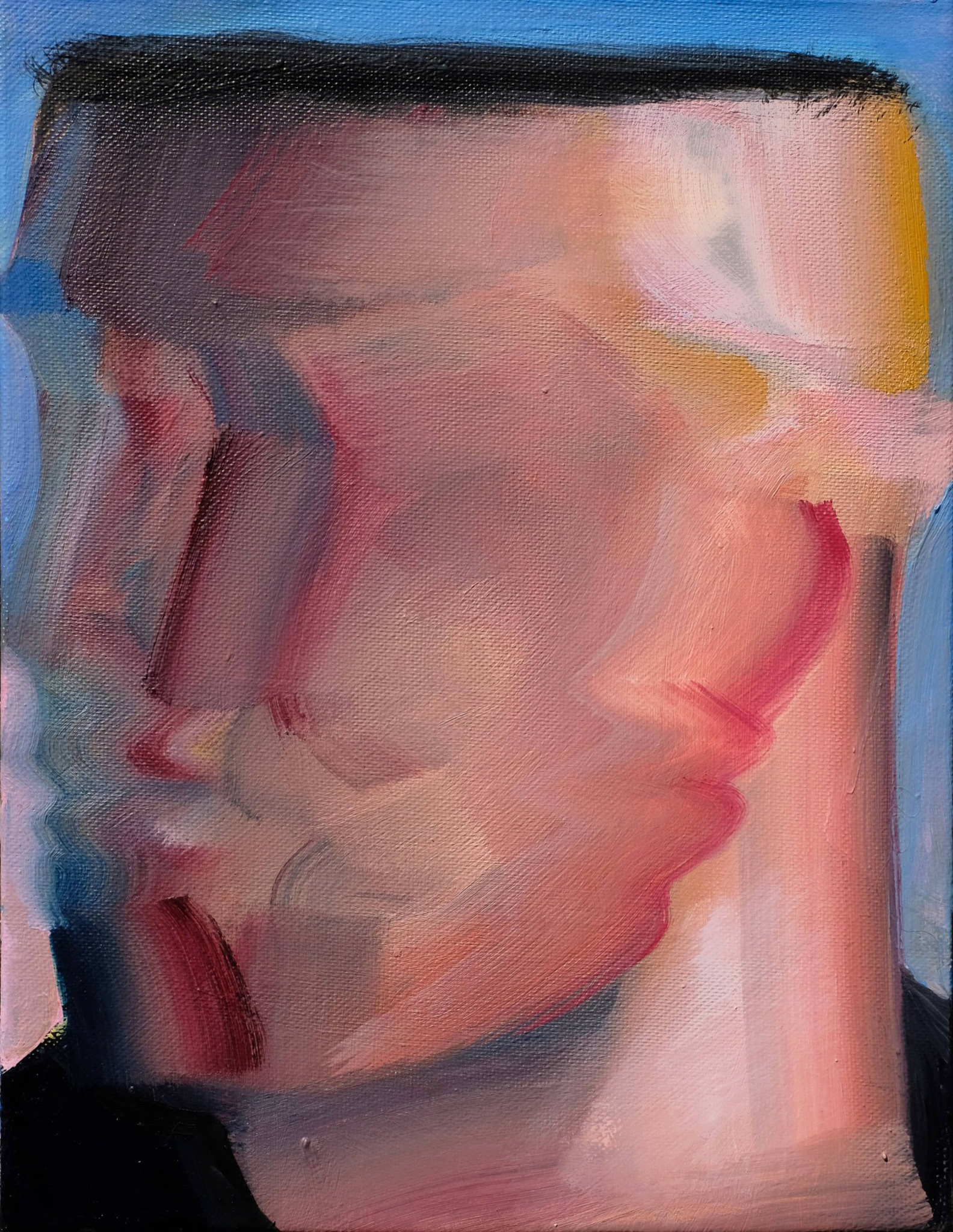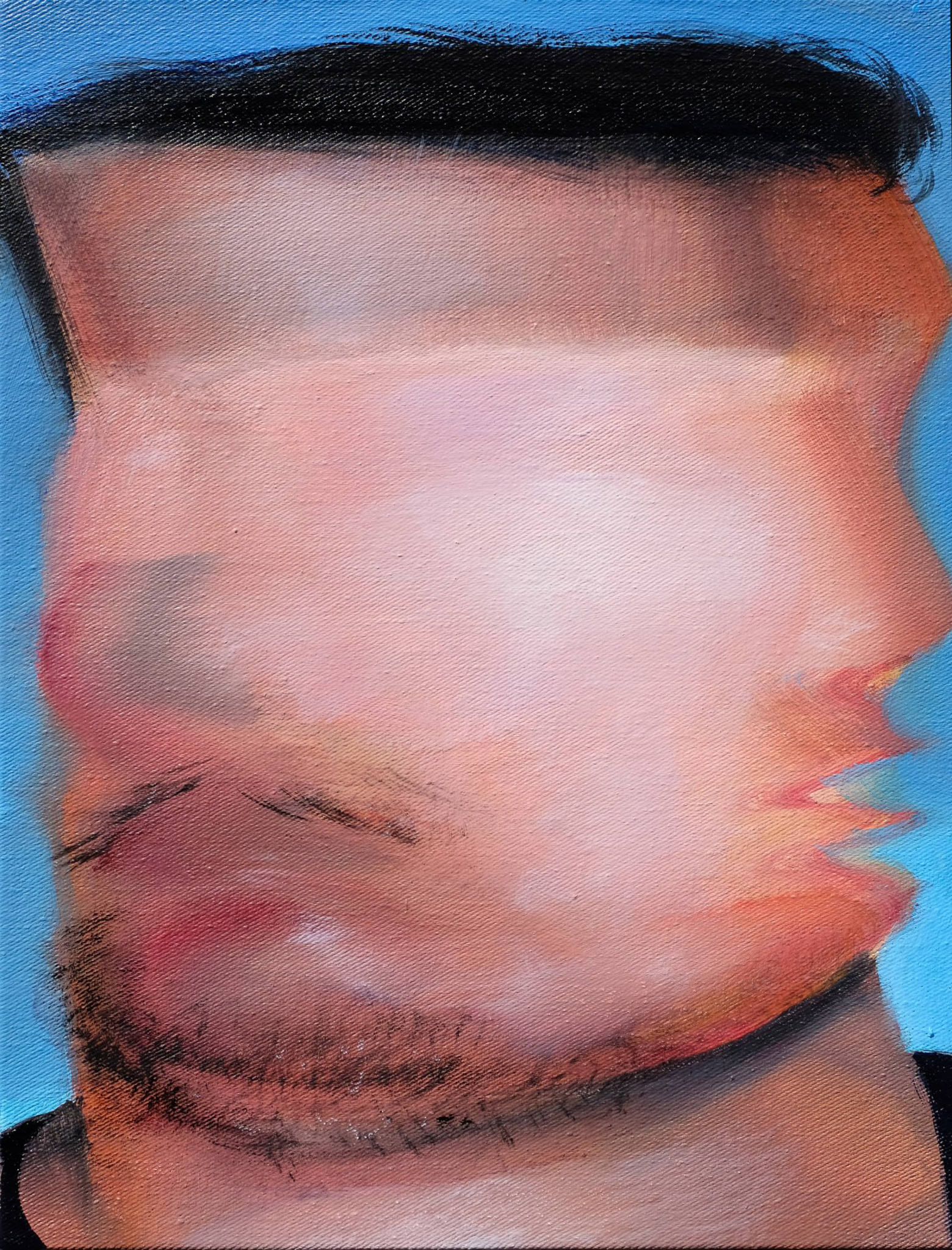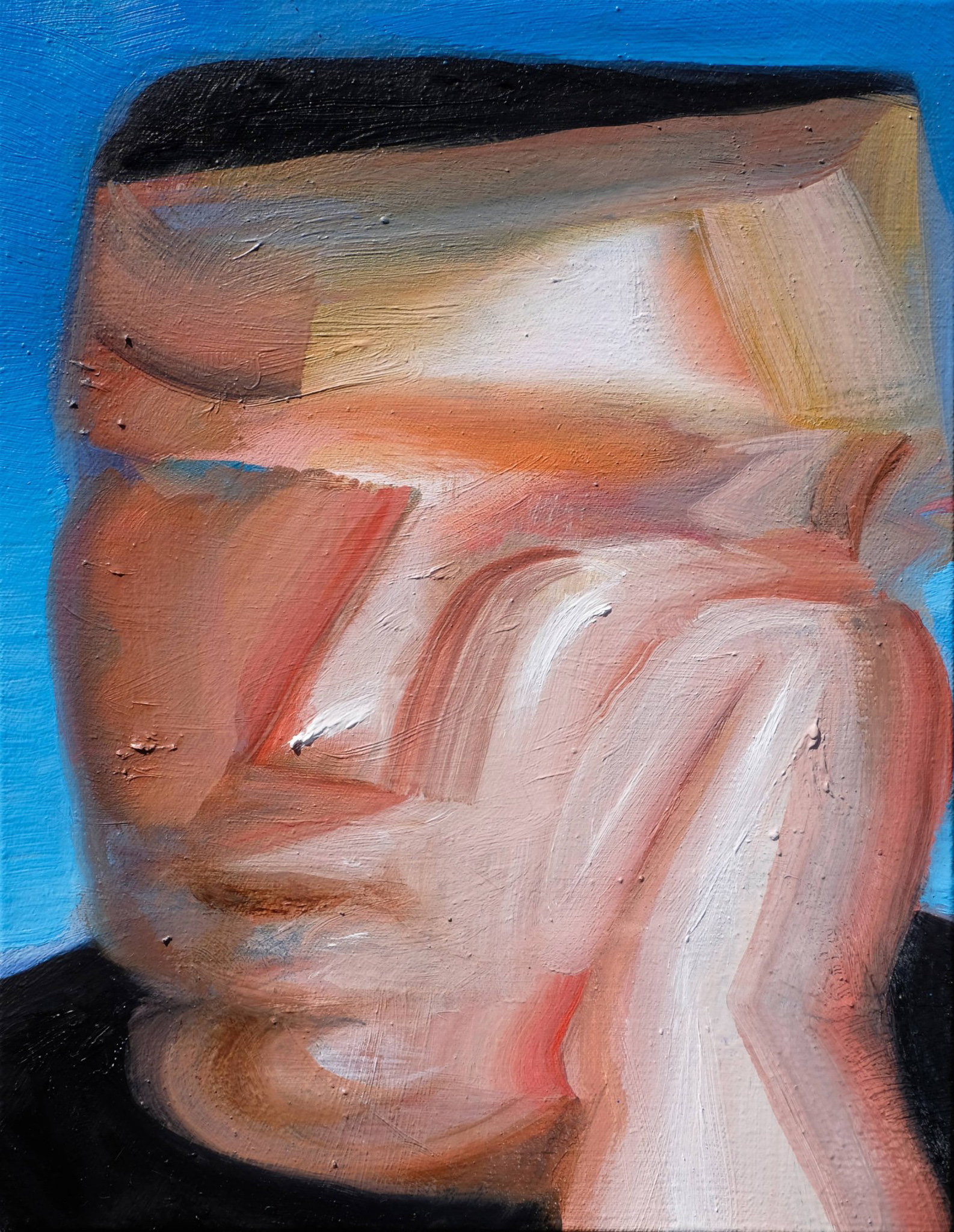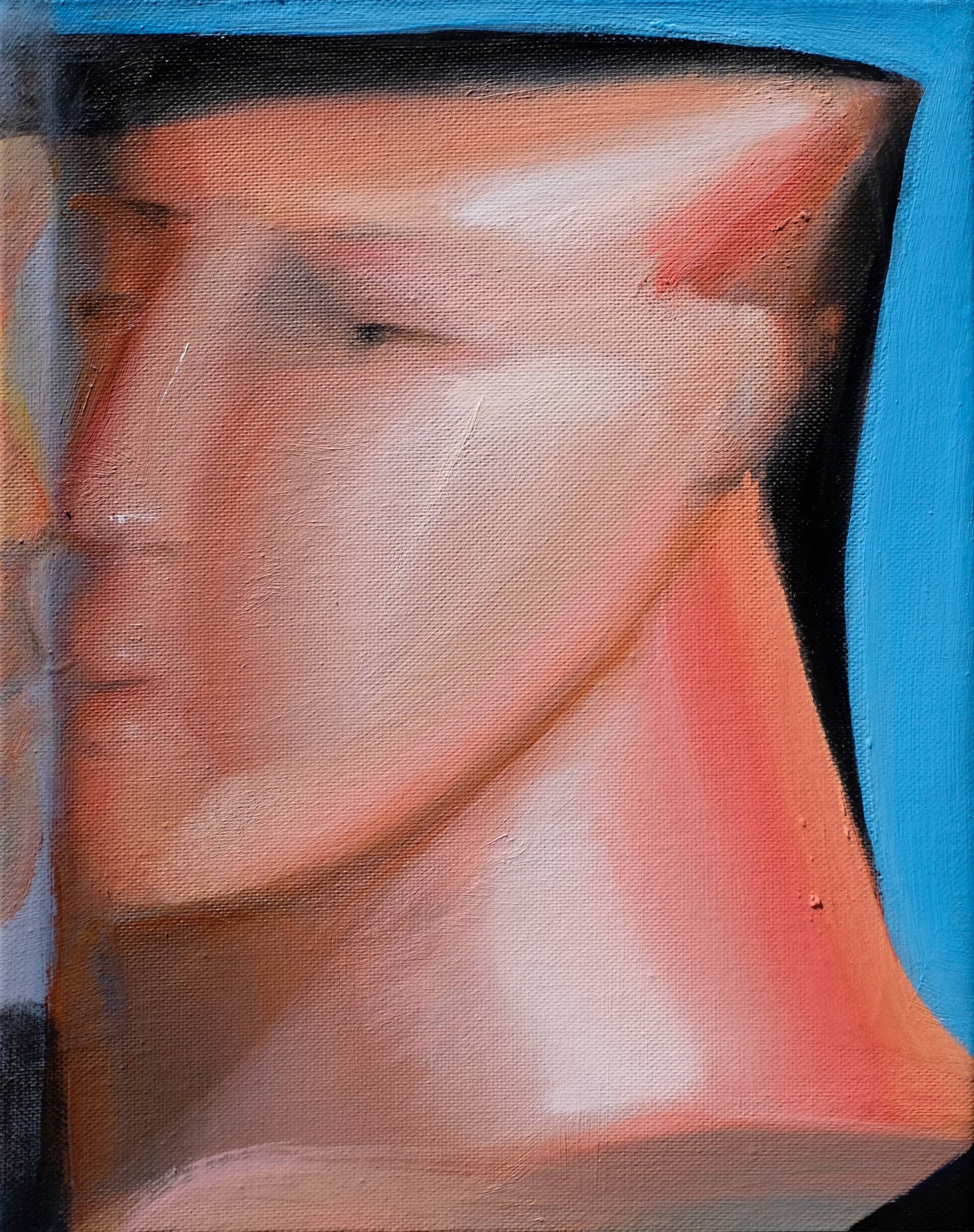 X
Night Shift
October 22, 2020–January 2, 2021
MINE PROJECT (now MOU PROJECTS) is pleased to present "Night Shift," a solo exhibition by Singaporean artist Alvin Ong. The exhibition features a series of paintings Ong has made since the lockdown, which witnessed the artist prolonging his stay in Singapore due to the pandemic and converting a room in his parents' house into a home studio. Marking a shift towards introspection in a world where human intimacy has taken on new meaning, this new body of work is a reflection of the artist's ongoing interests in the physicality of the body, and how human experiences of inhabitation are being reshaped in the current moment.
Arms, heads, hands, and feet intersect, merge, and collide across different planes in fragmented yet intimate scenes, emphasizing dislocation over the location. Framed by the pictorial screens the figures inhabit, faces are set against surreal backdrops of pink and blue hues, evoking both natural and artificial light. Limbs grasp and idly reach for one another and their mobile devices in search of connectivity. Eyelids are often shut, dreamy, introspective, and restless.
The larger canvases are spatially set as if on a narrow stage, with pictorial screens, objects, and window devices used to simultaneously demarcate and complicate exterior and interior realms—in a world where human identities, both online and offline ones, have become increasingly blurred.
About the Artist
Alvin Ong (b. 1988, Singapore) mines the Western and Eastern art history canon to create fragmented yet intimate paintings, often containing hints of technology and signifiers of specific locations.
A graduate of the Ruskin School of Art and the Royal College of Art, Ong has been exhibited at the Singapore Art Museum; Asian Civilizations Museum (Singapore); Peranakan Museum (Singapore); Northampton Contemporary (UK); National Portrait Gallery (UK); and Royal Academy of Arts (UK). His works are in the collections of ILHAM Gallery (Malaysia); Ingram Collection (UK), X Museum (China); and the Victoria & Albert Museum (UK).
The artist currently lives and works in Singapore and London, UK.
Night Shift
October 22, 2020–January 2, 2021