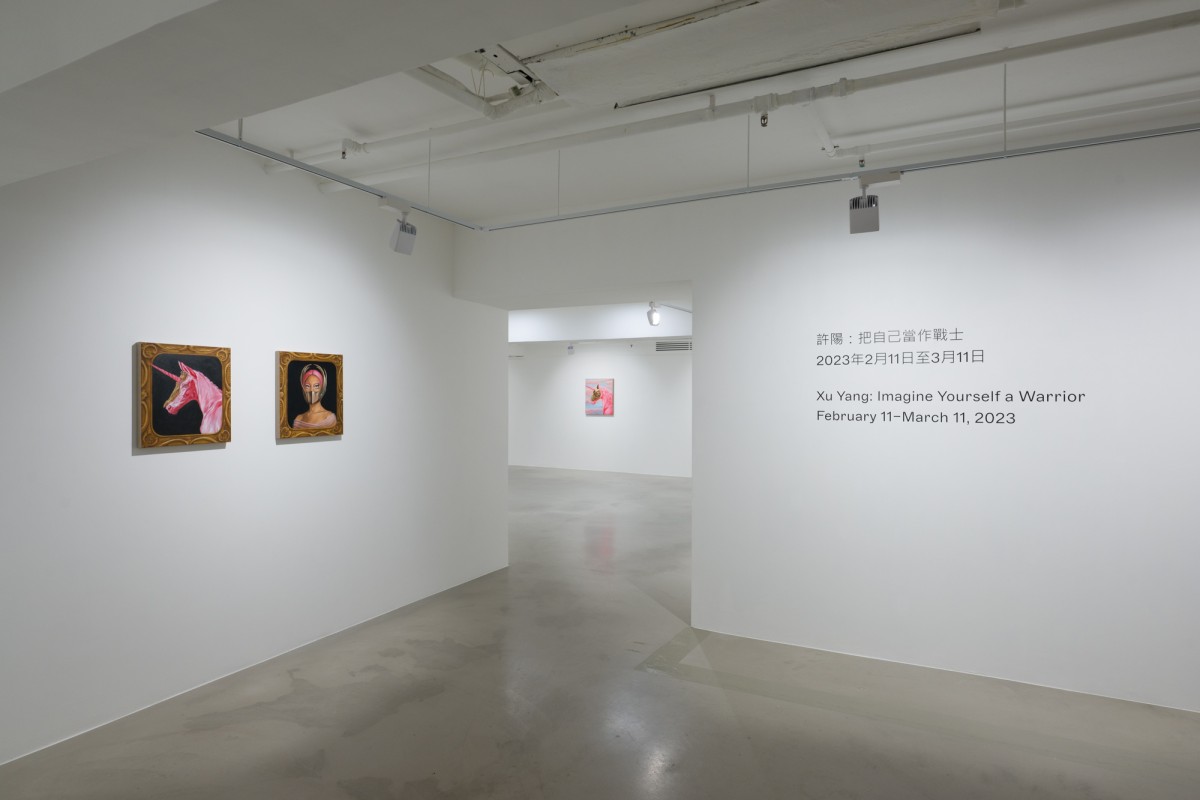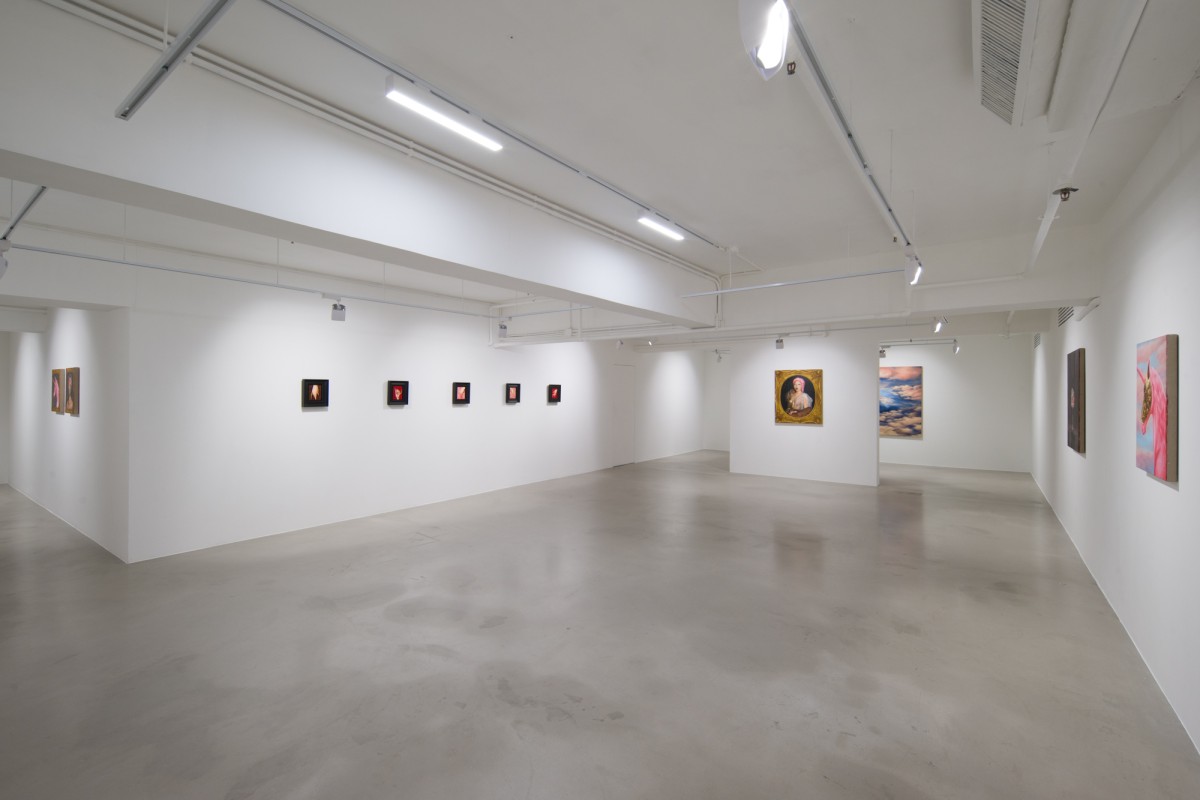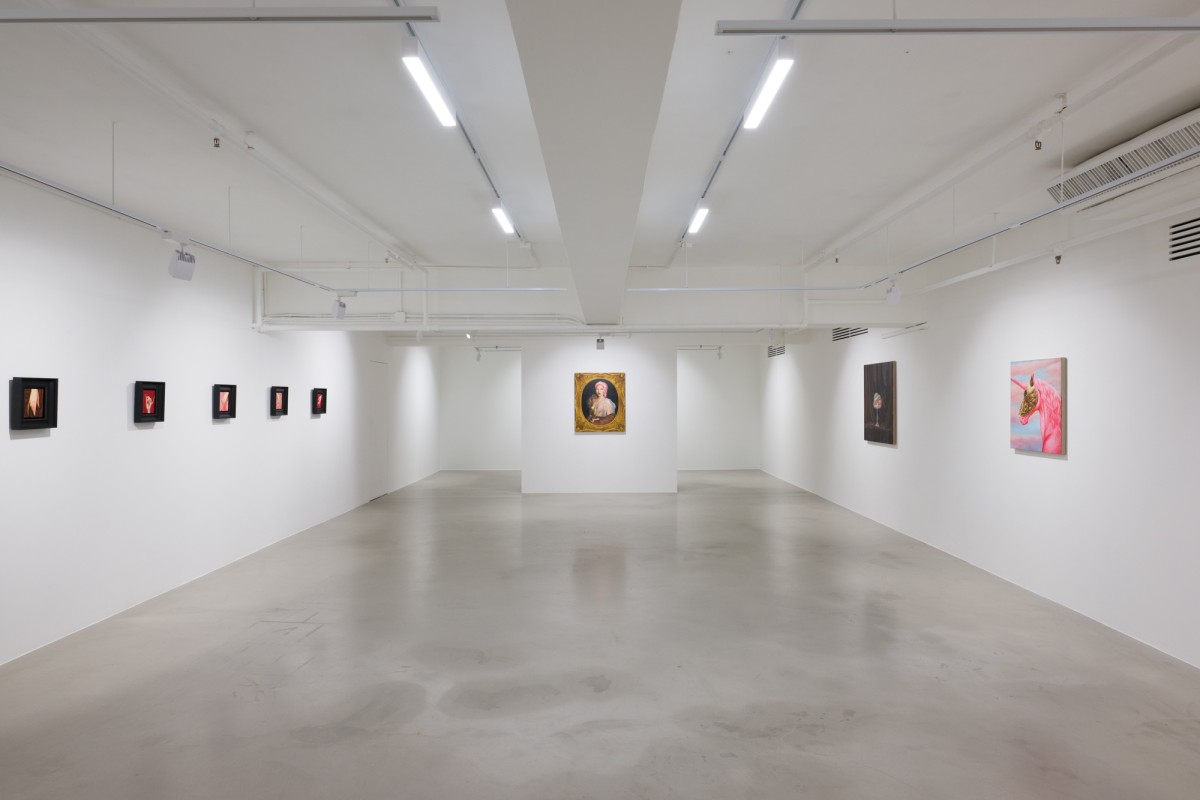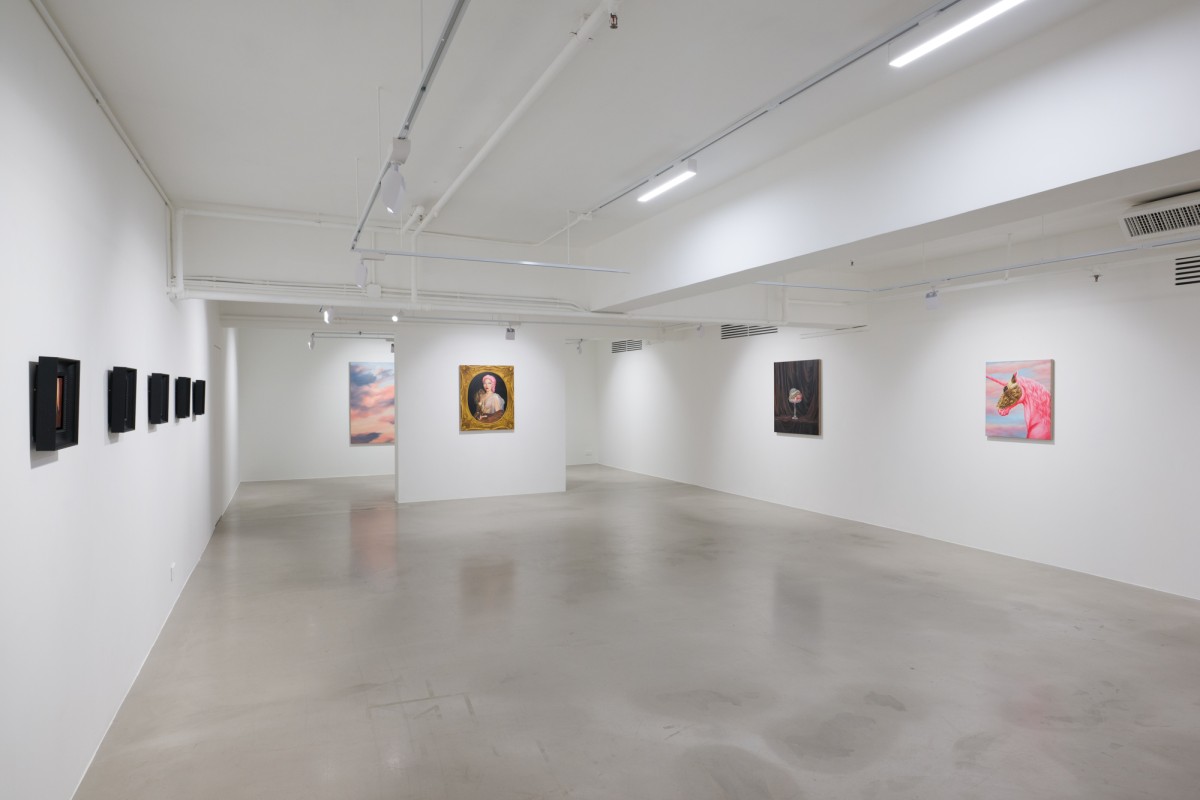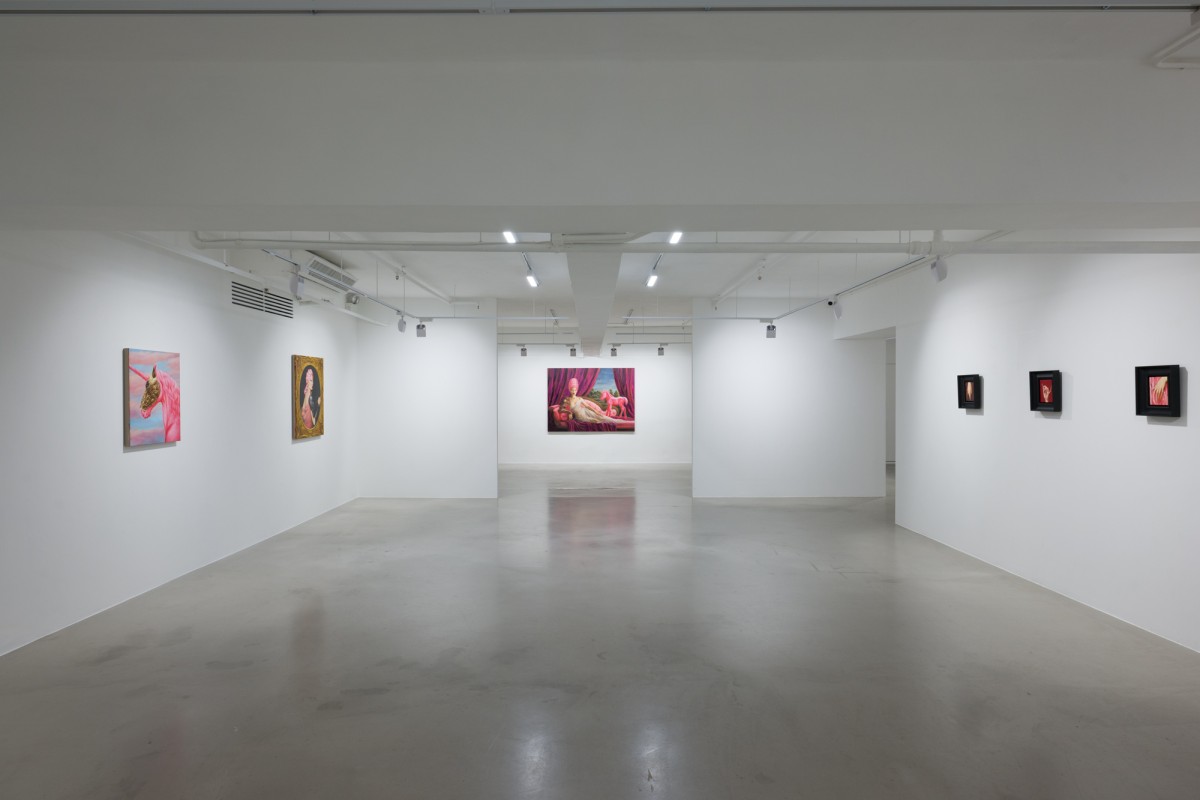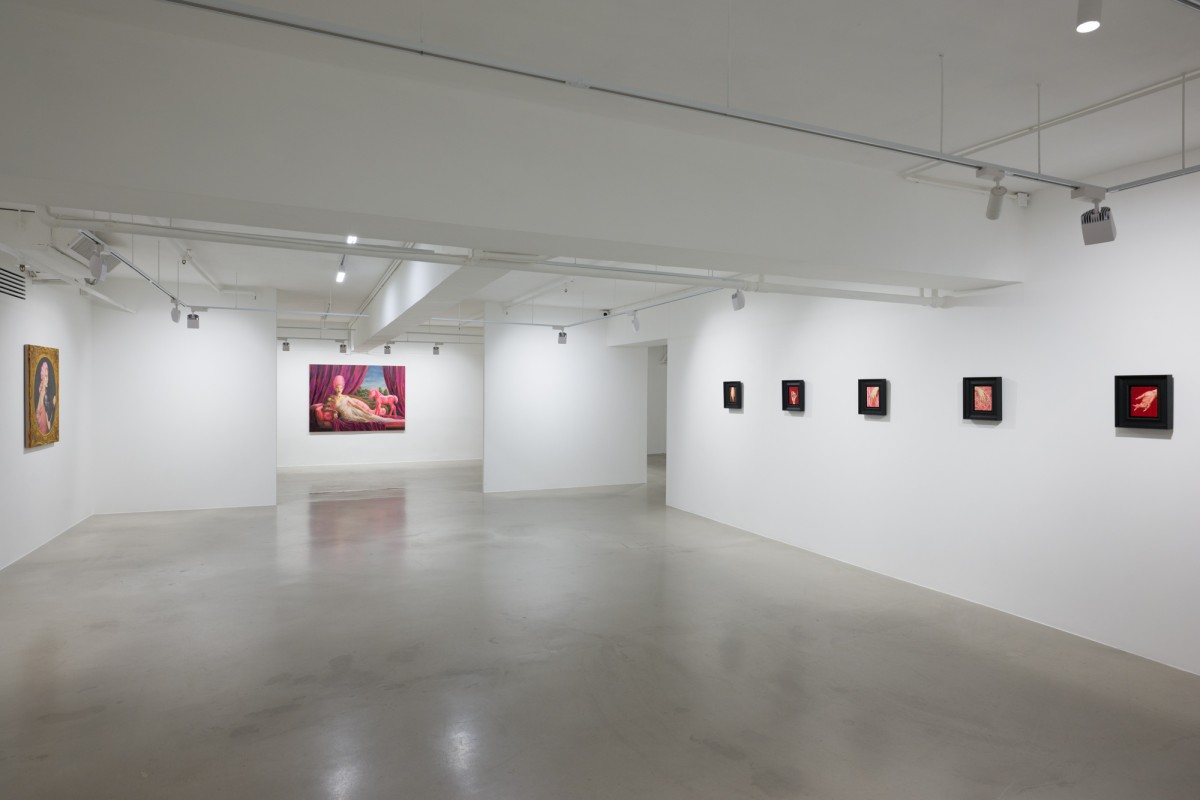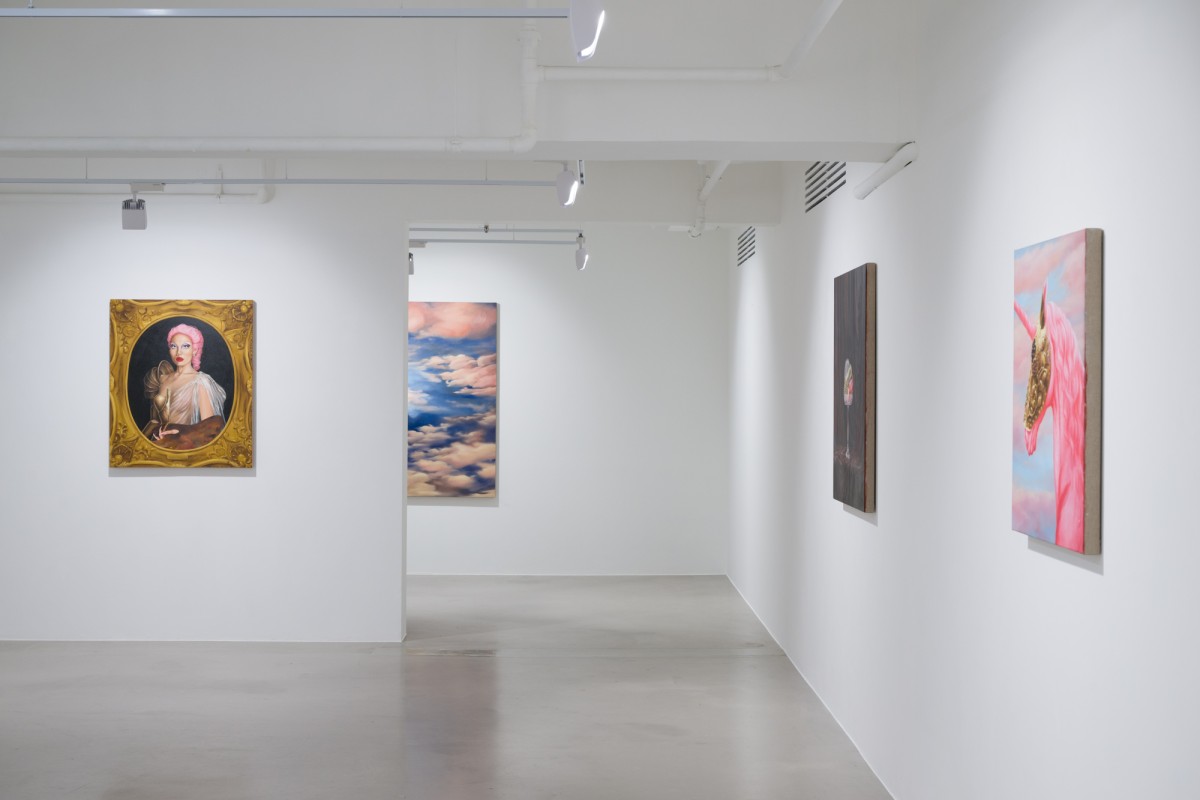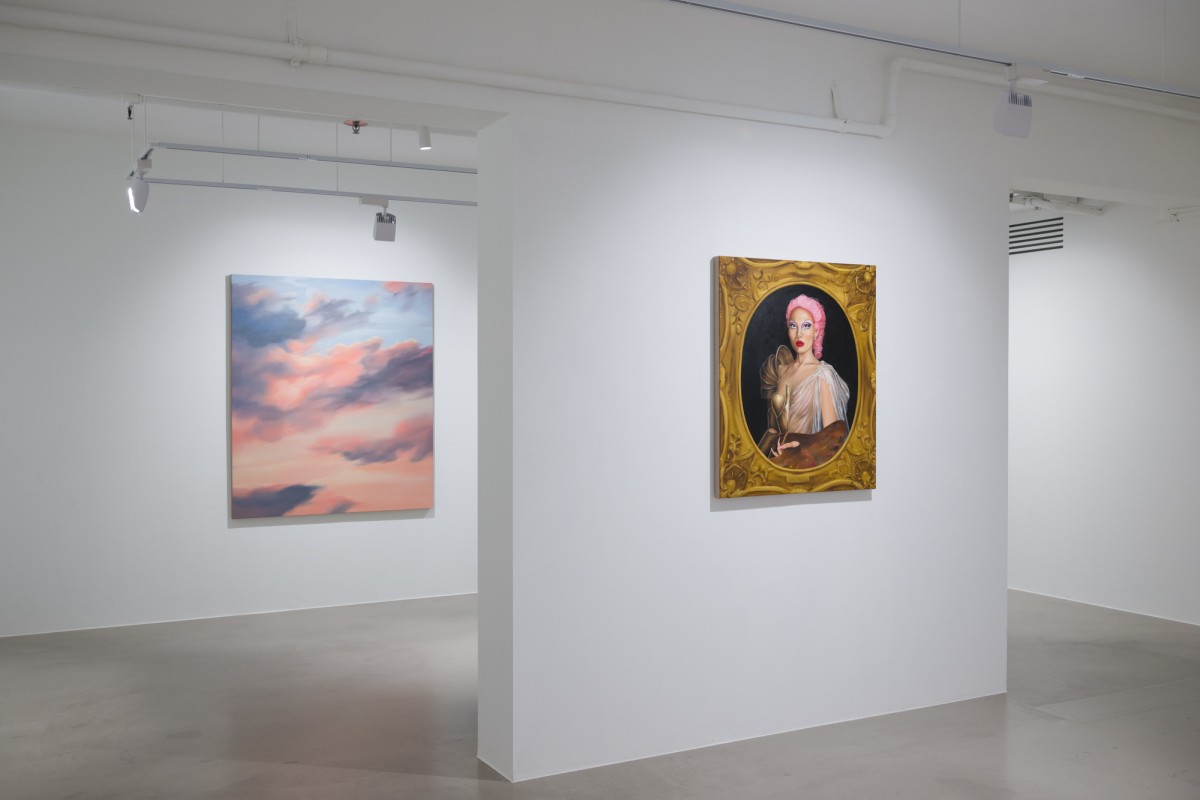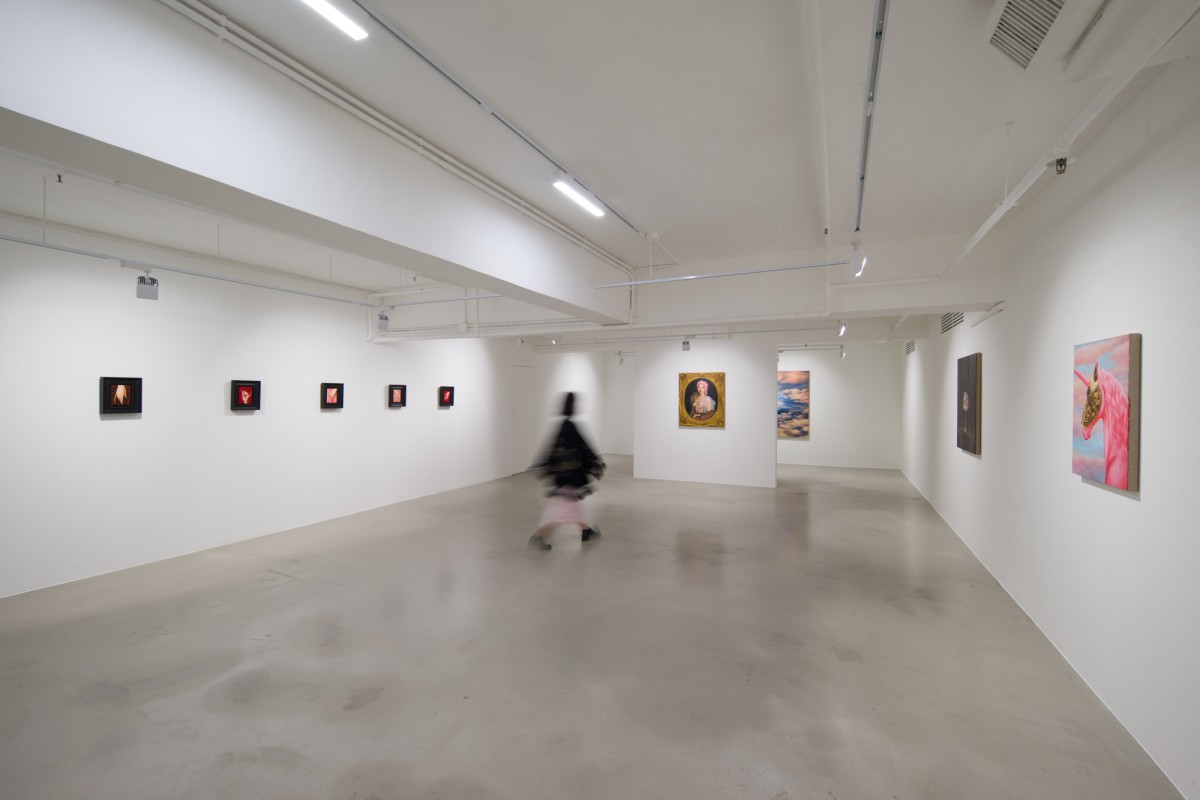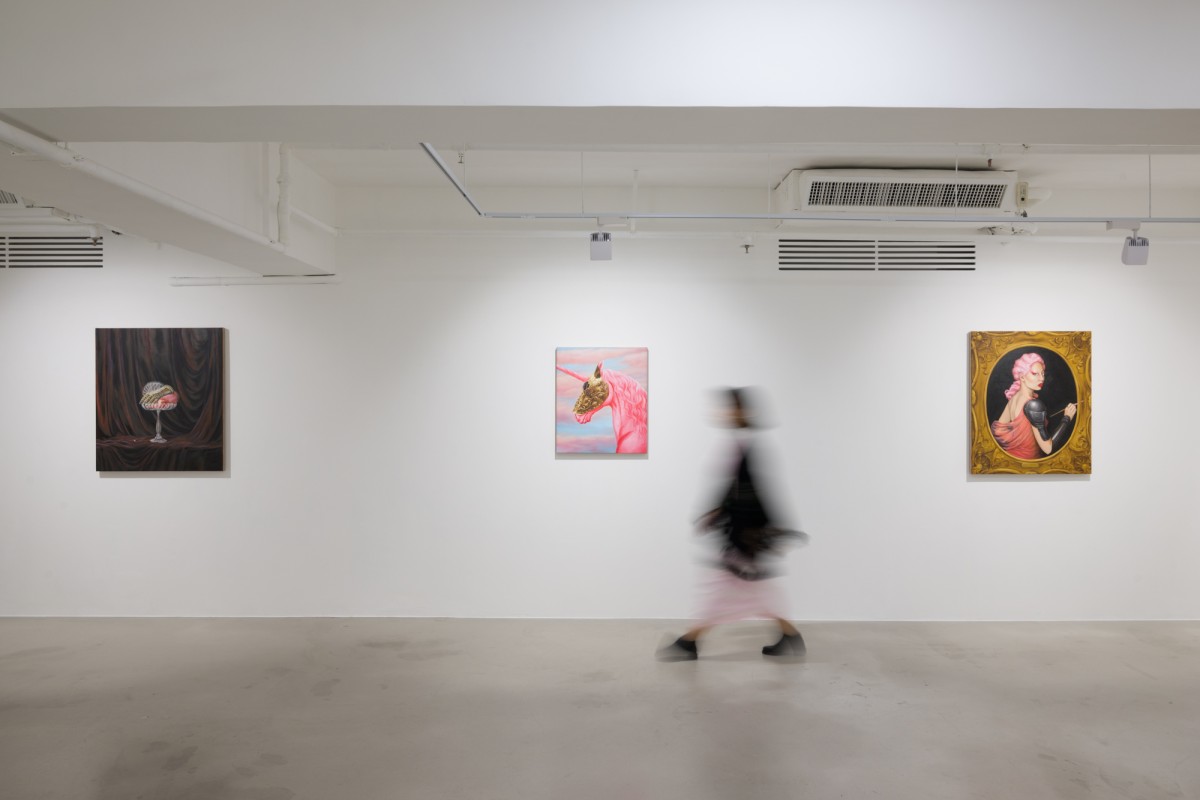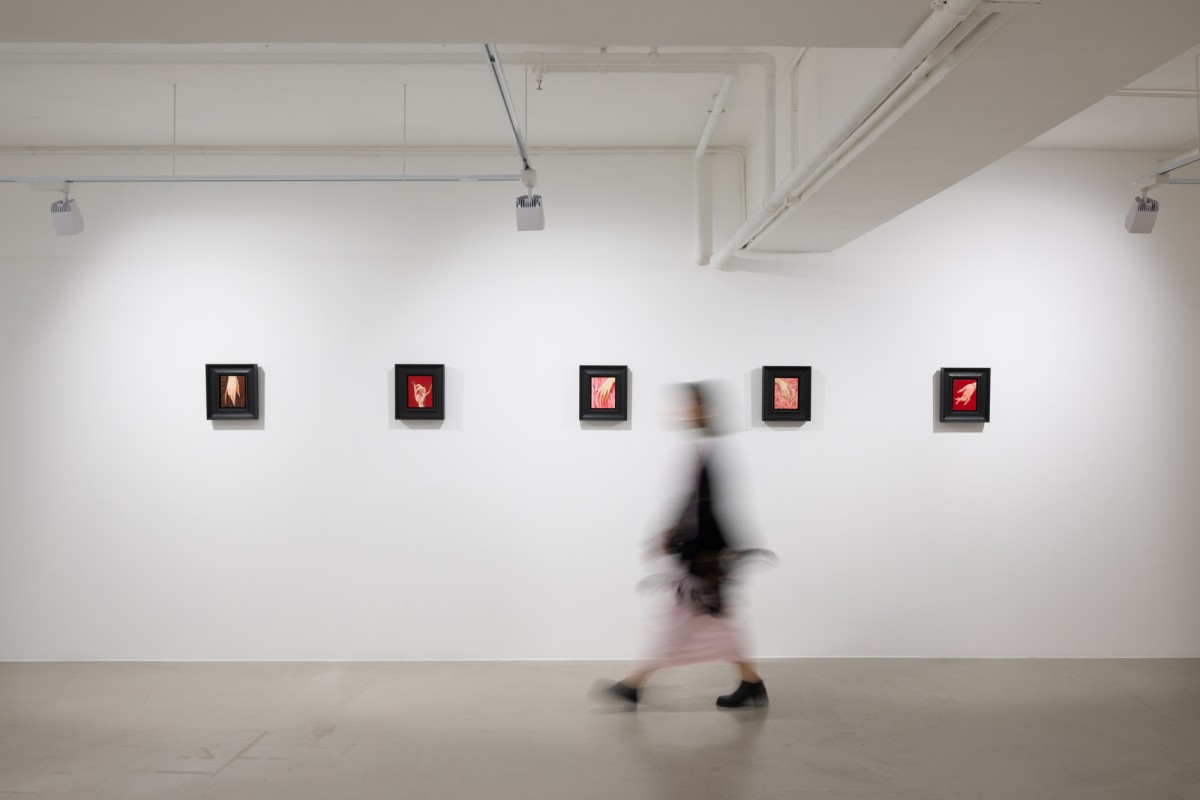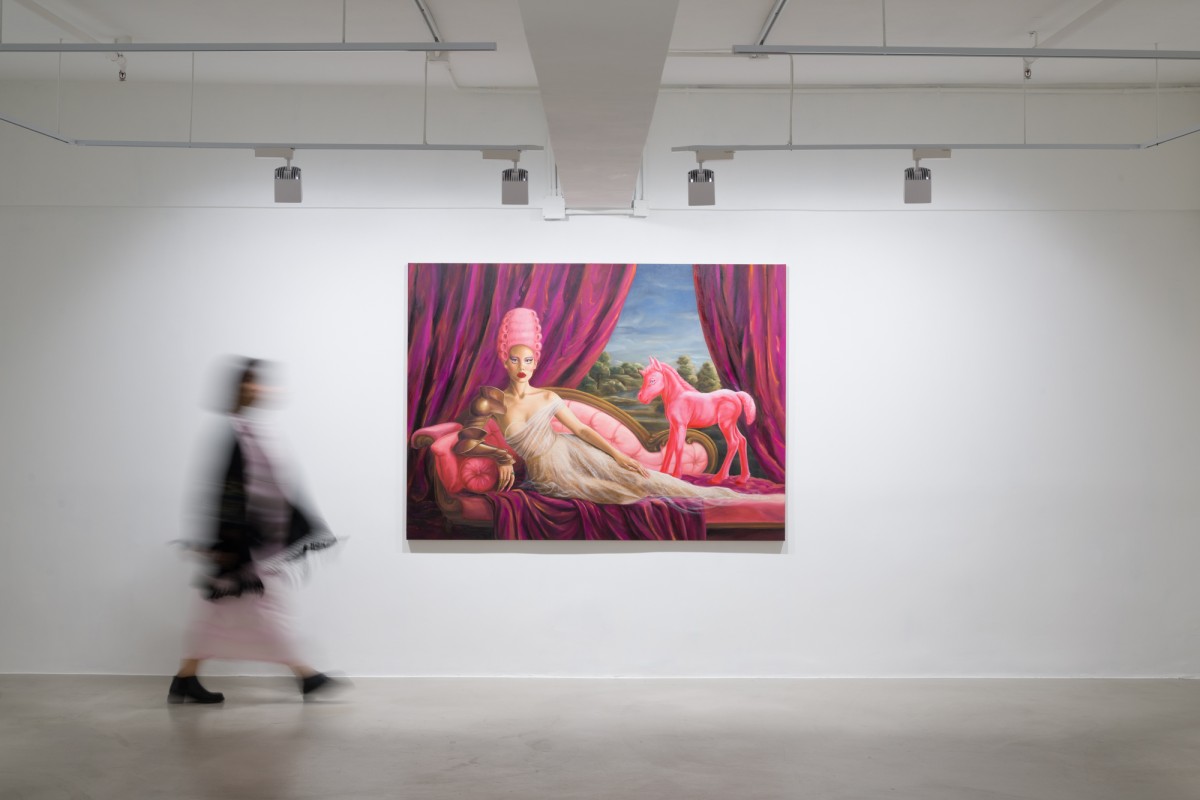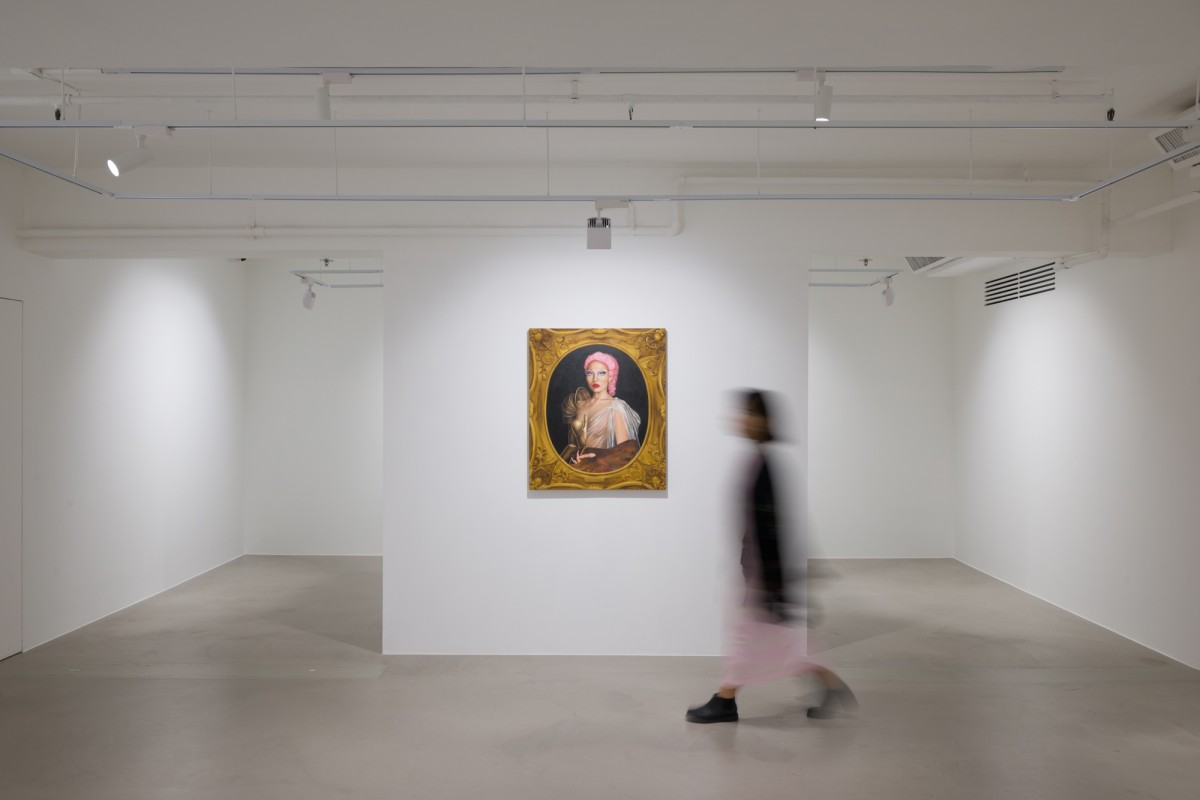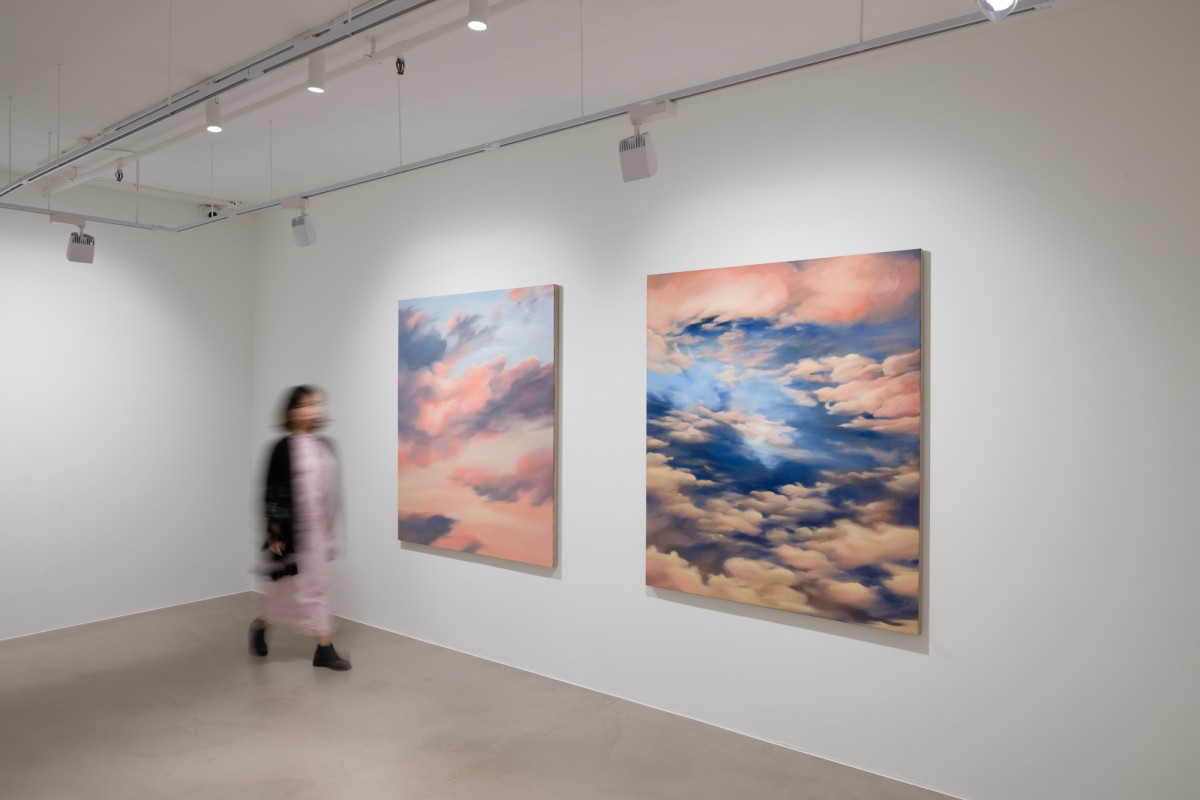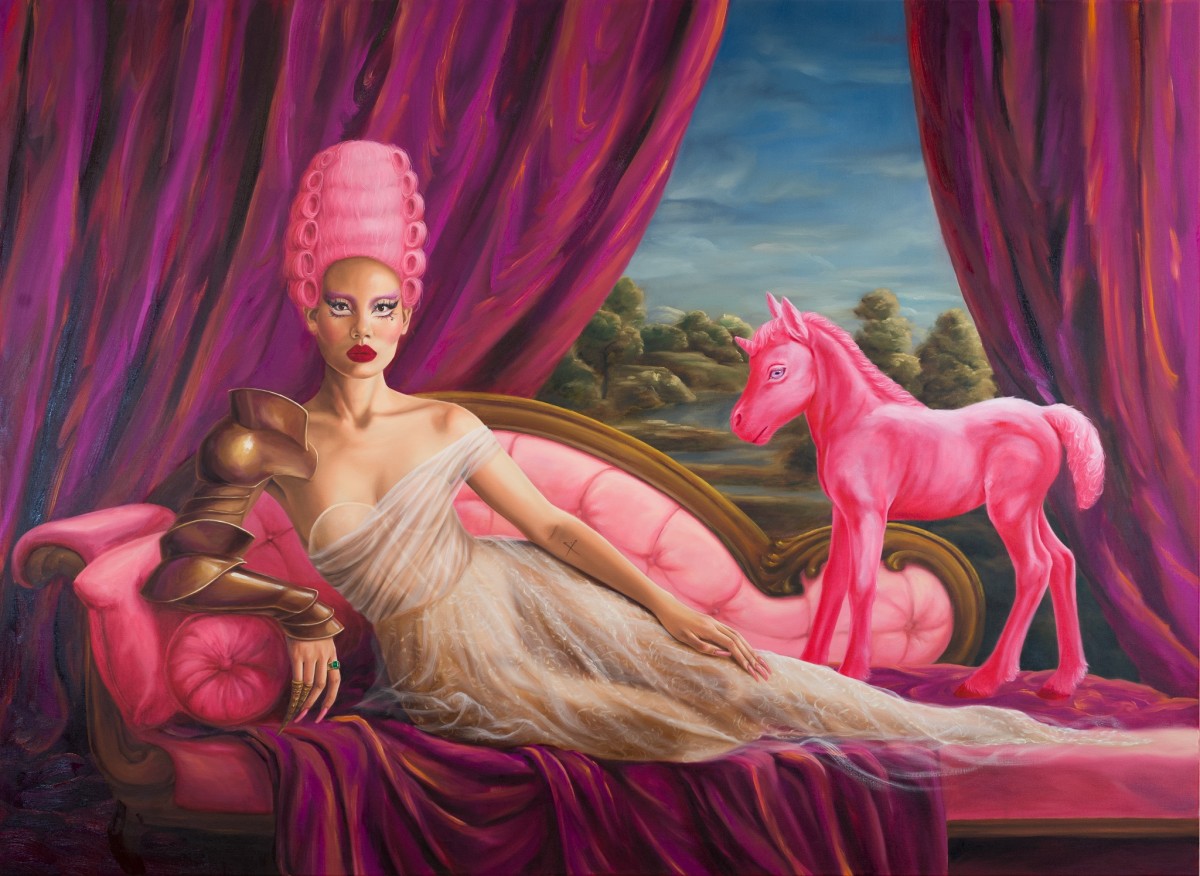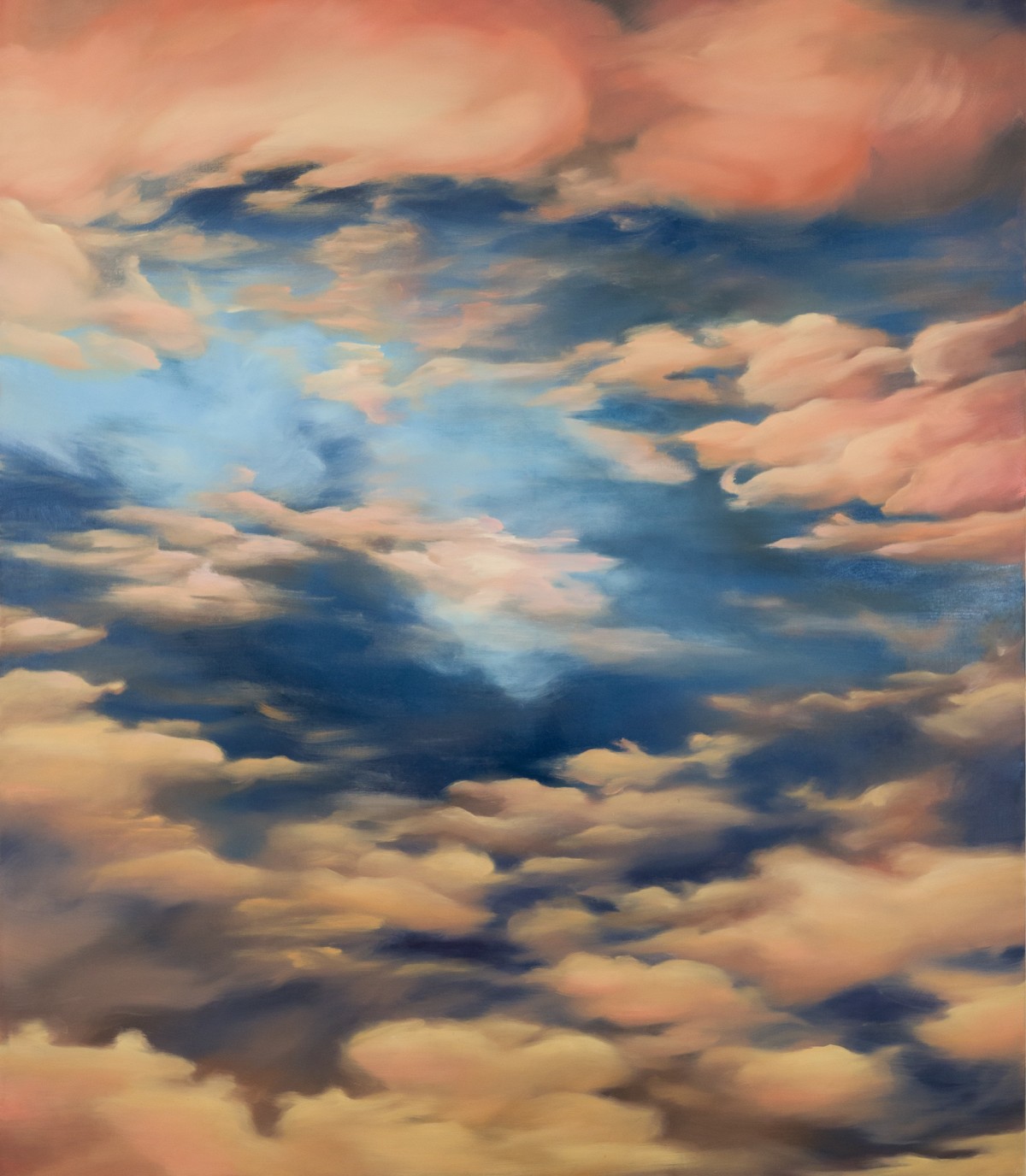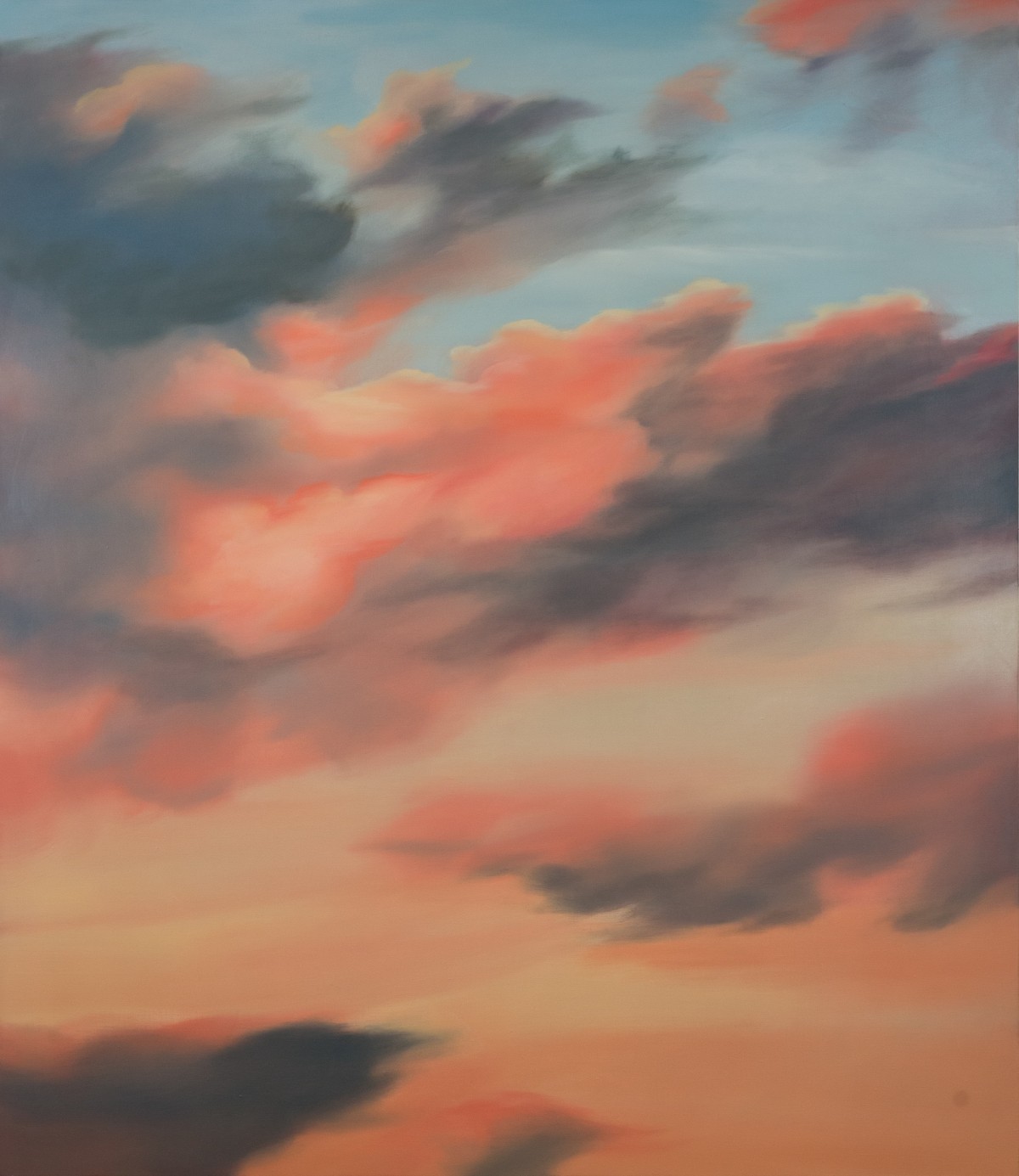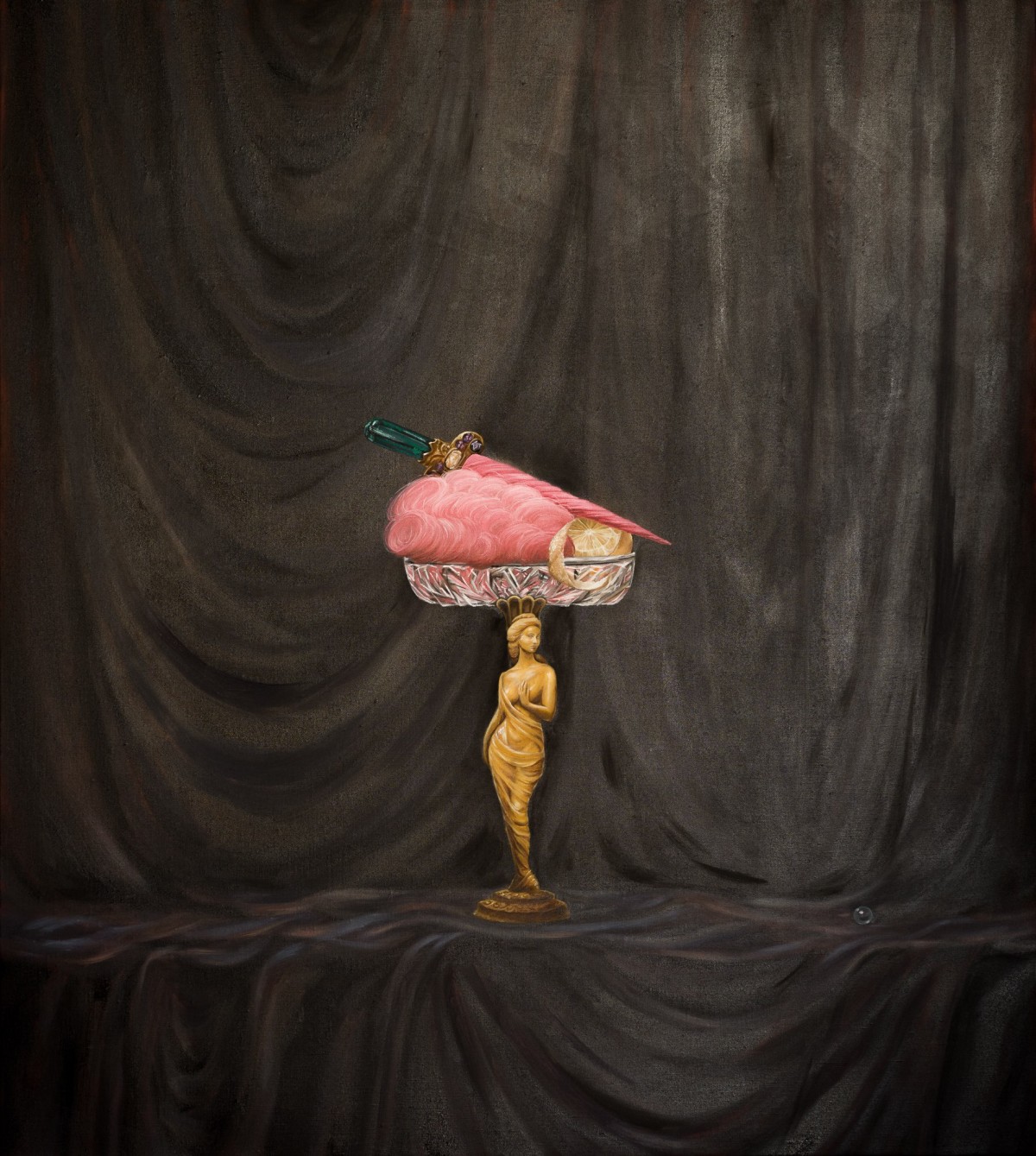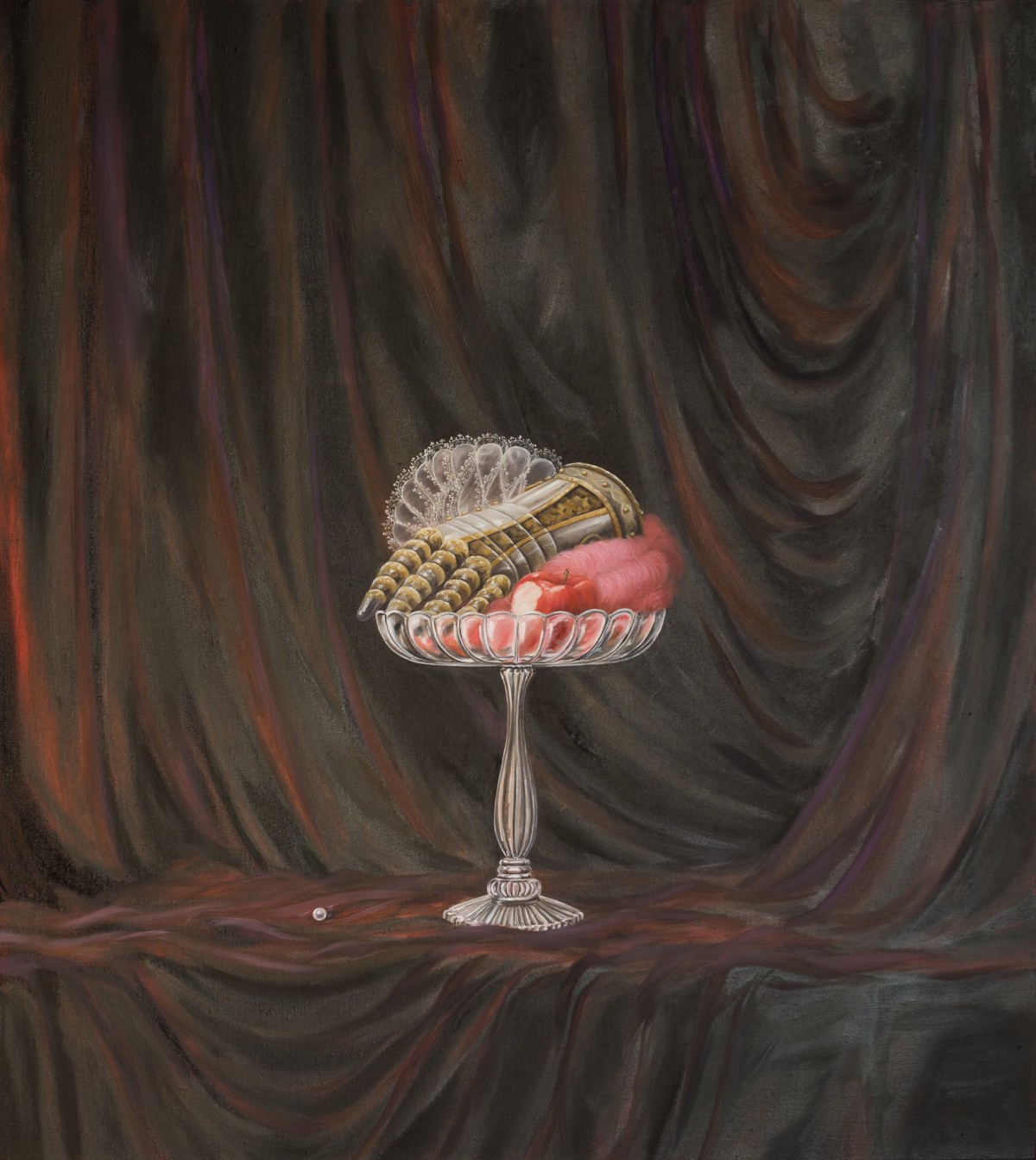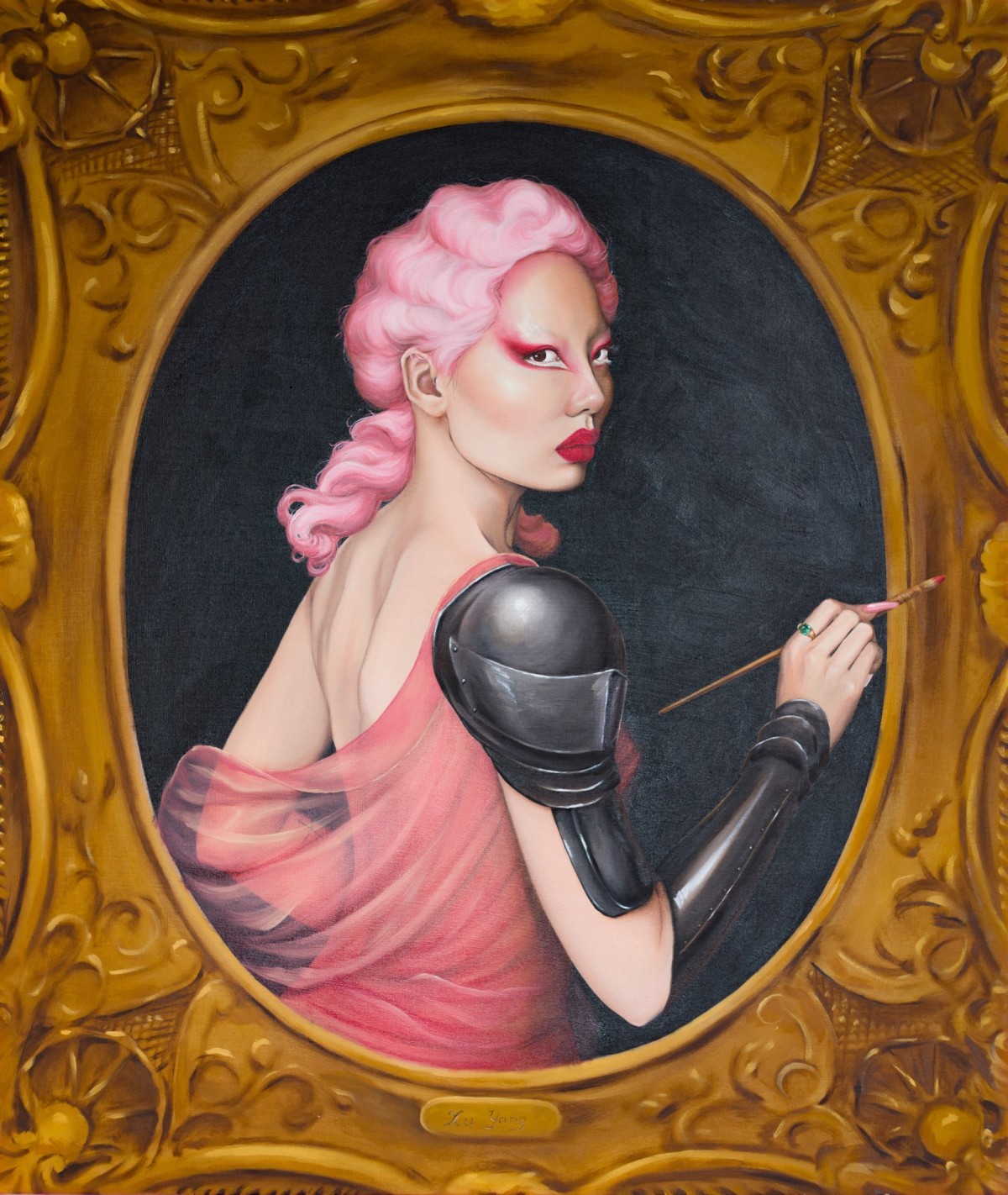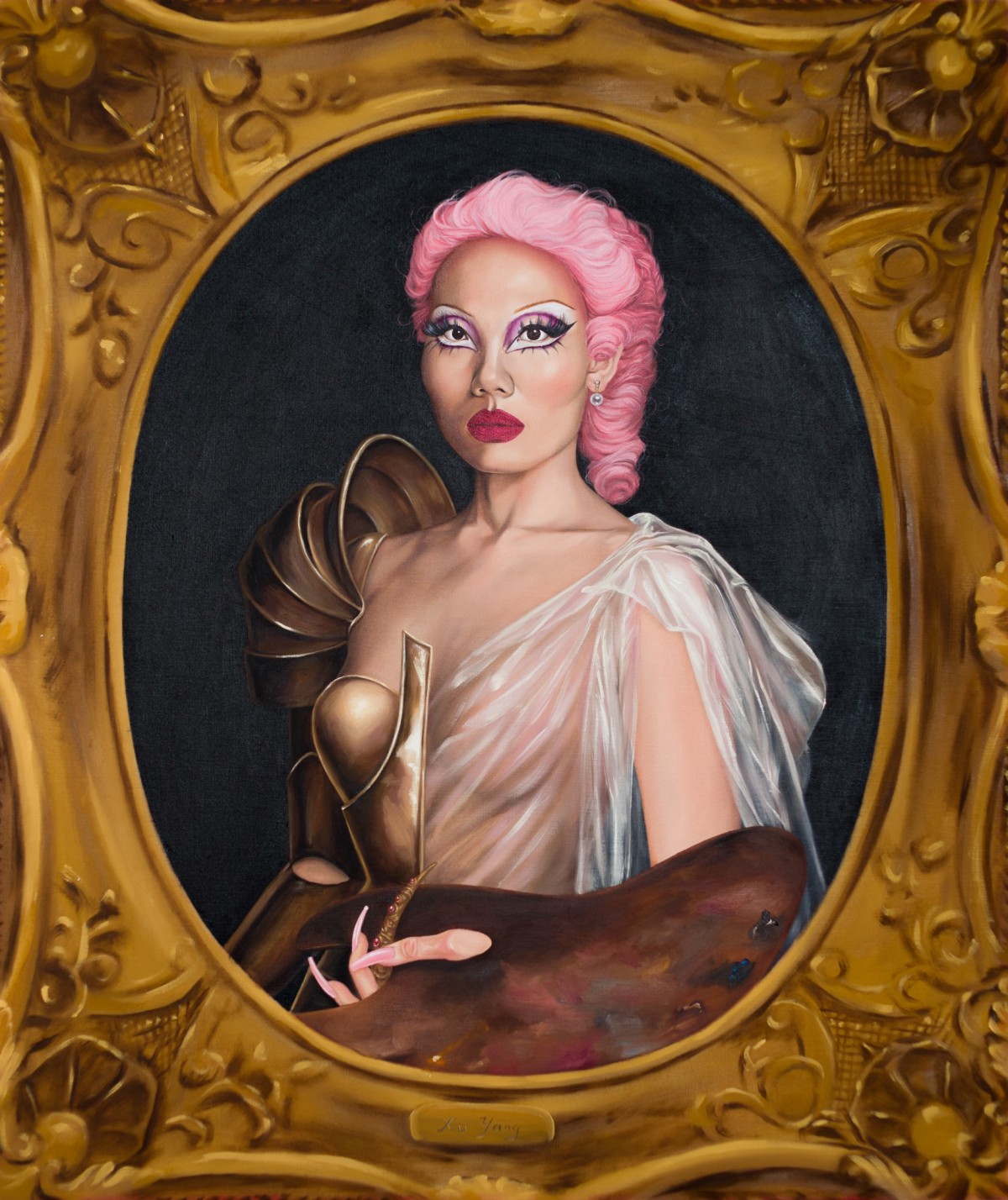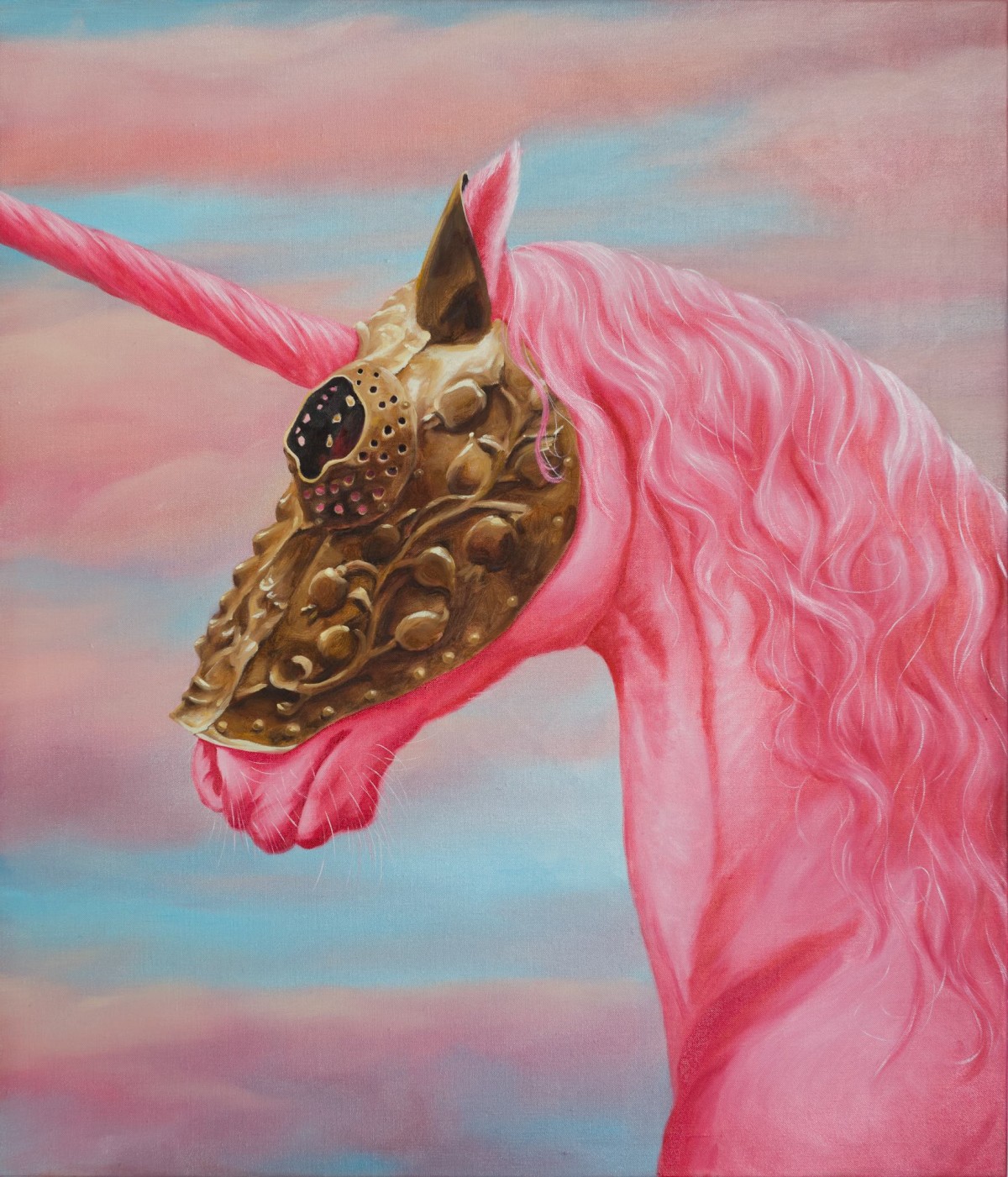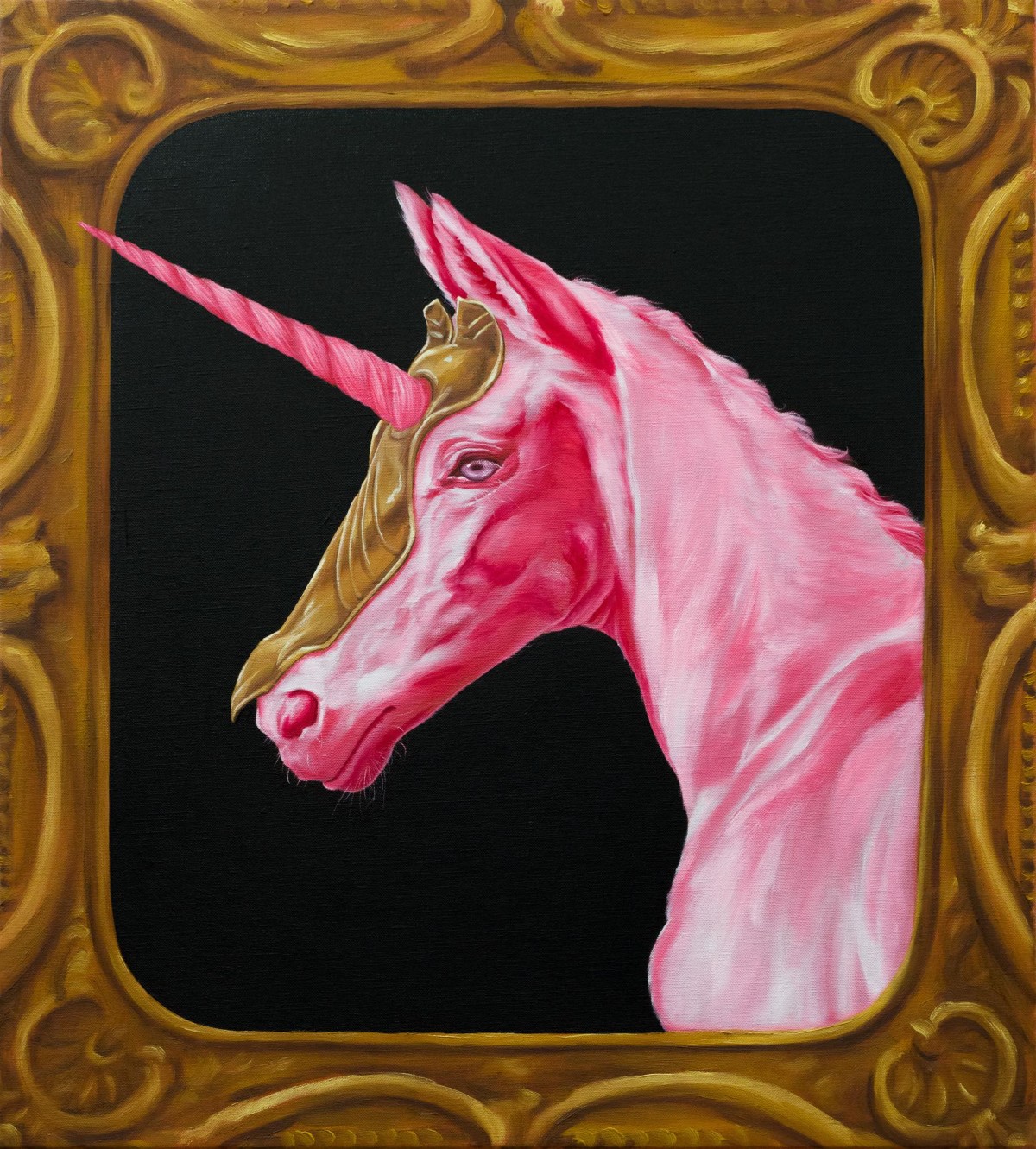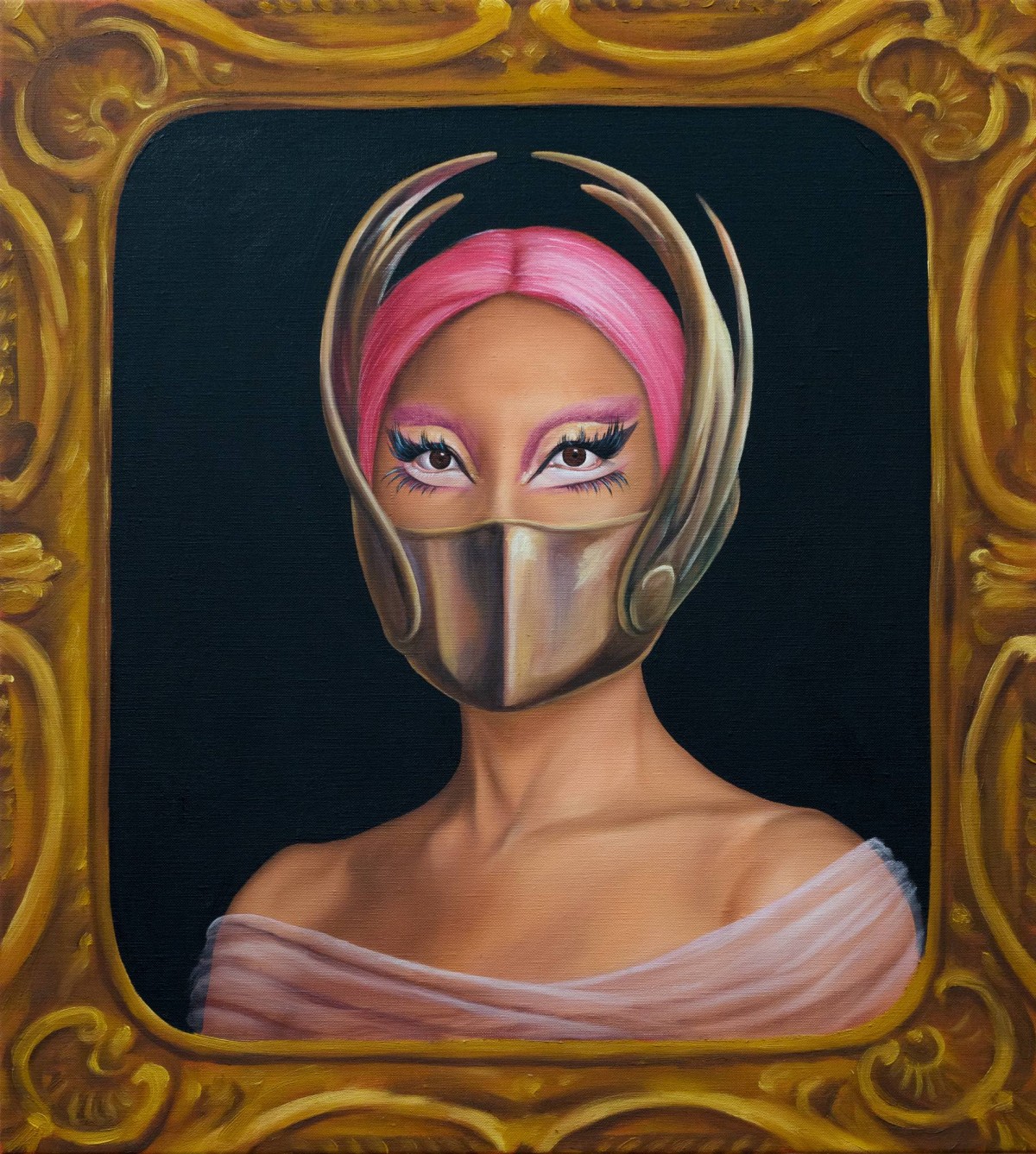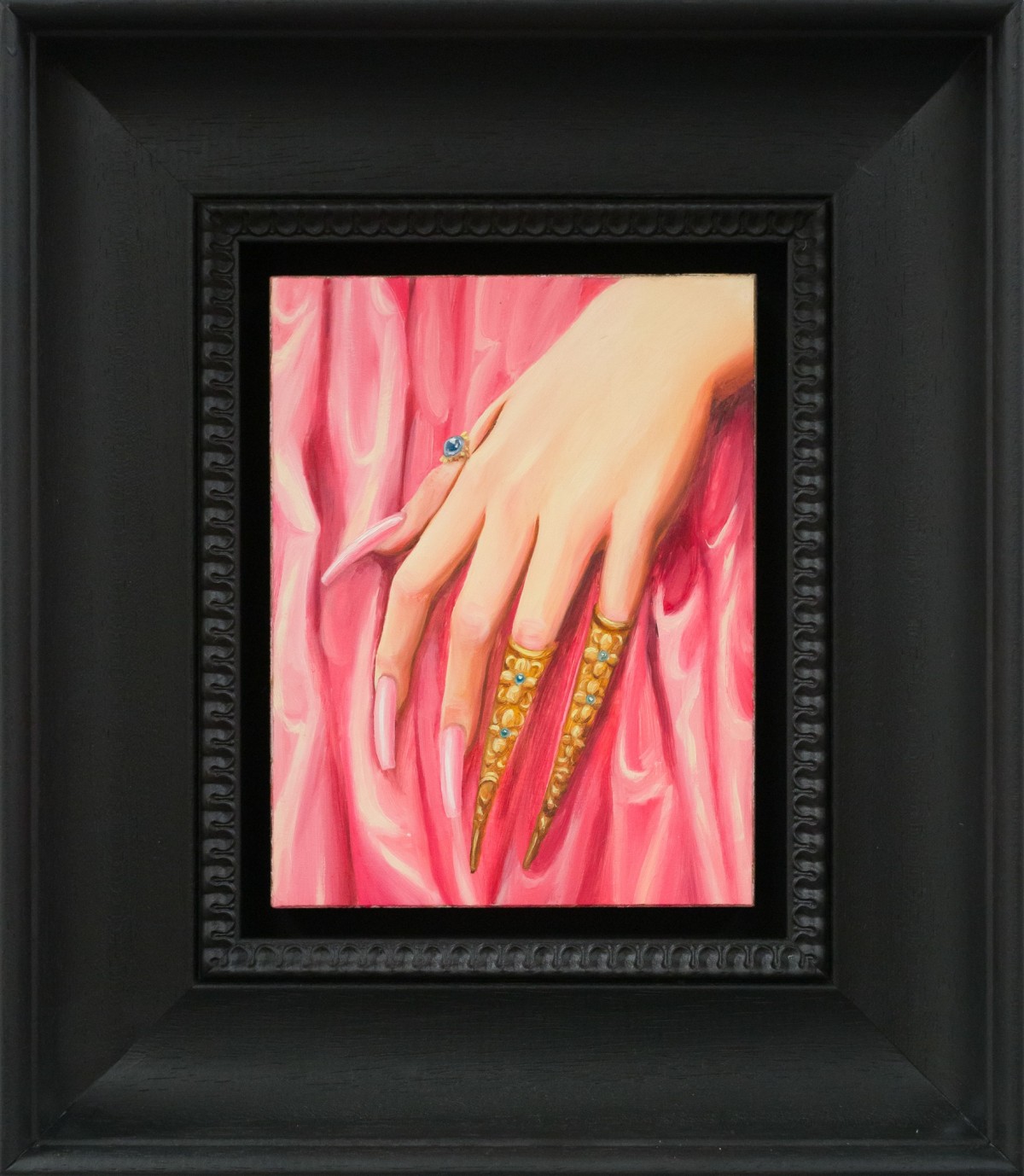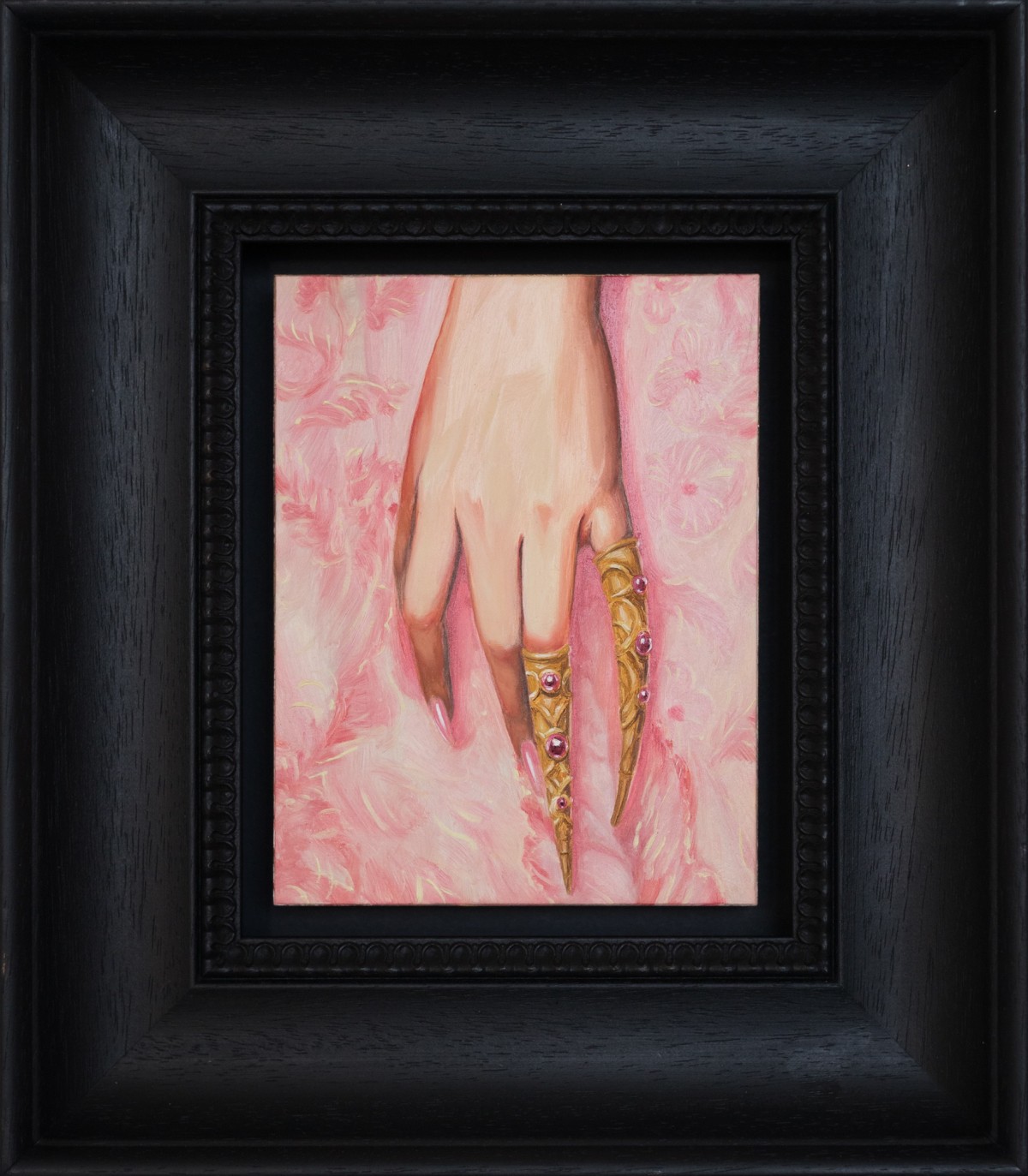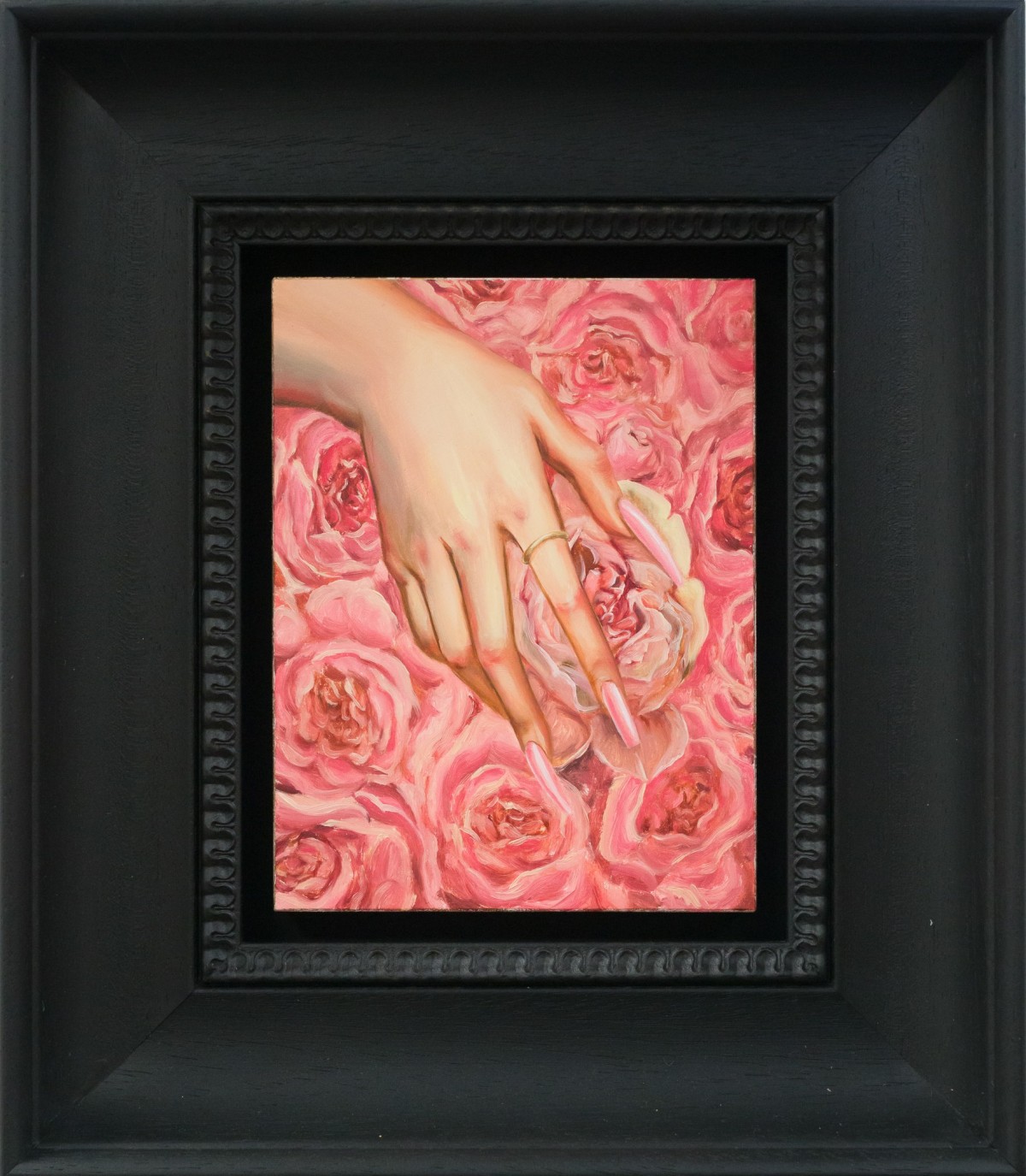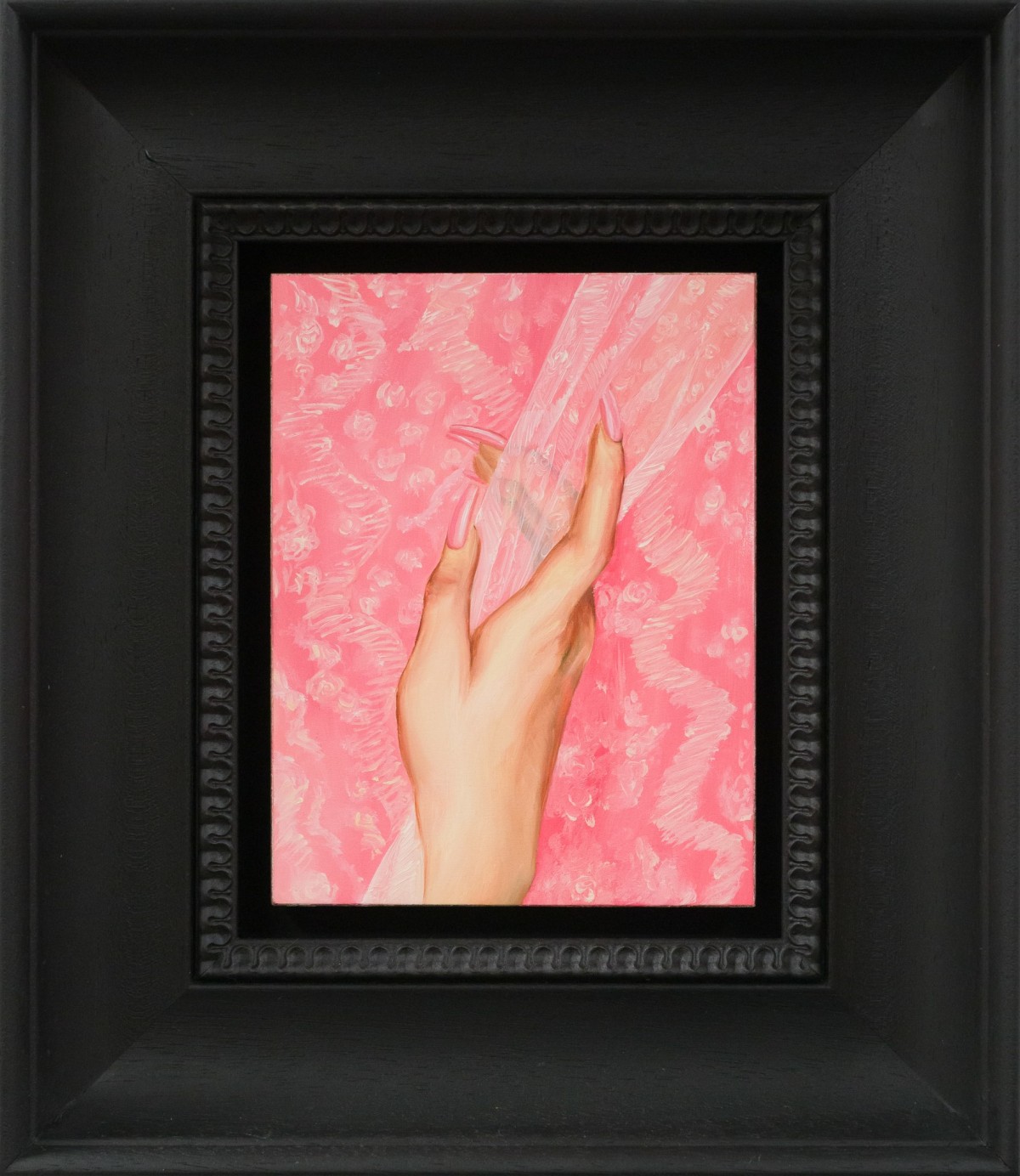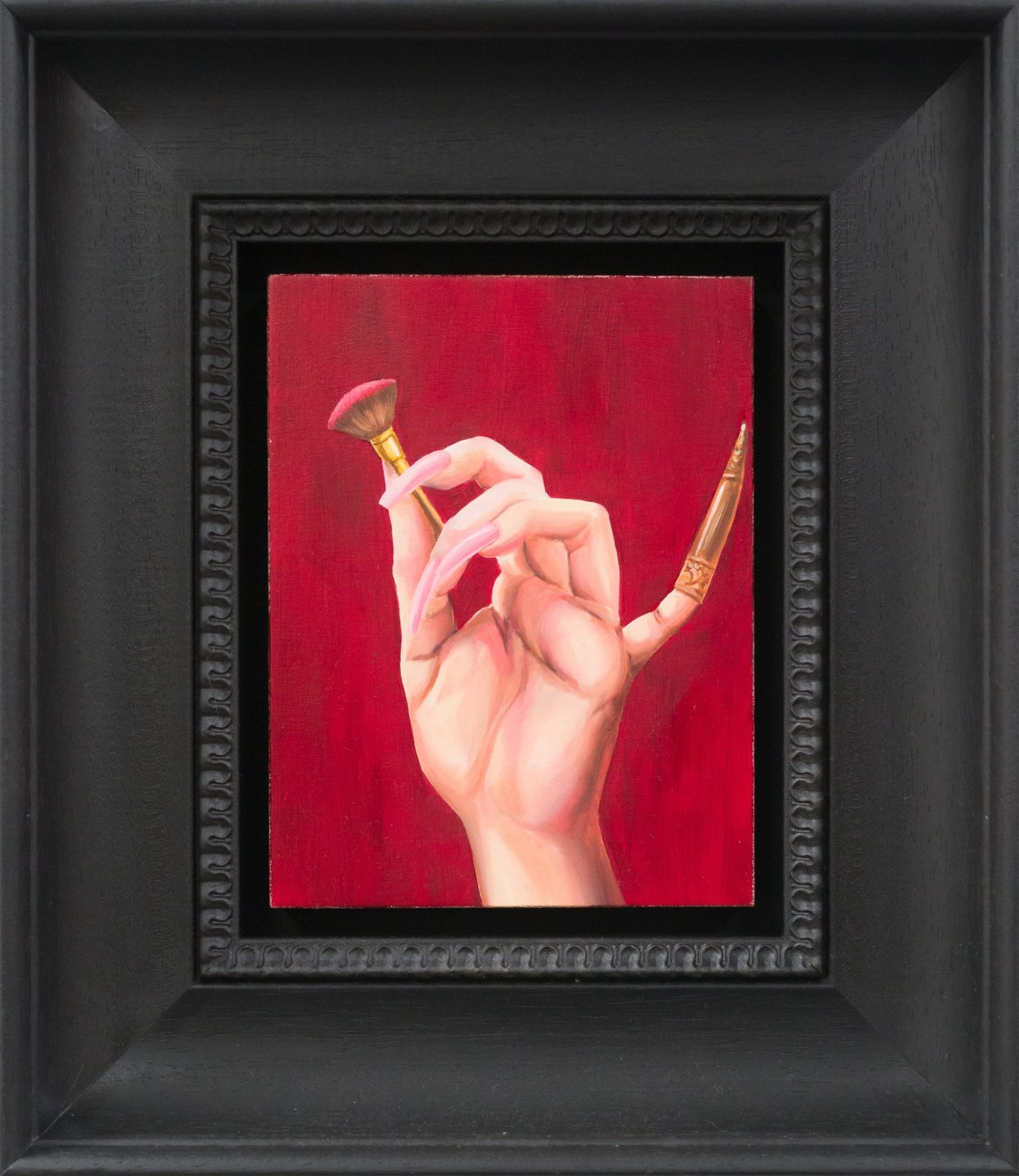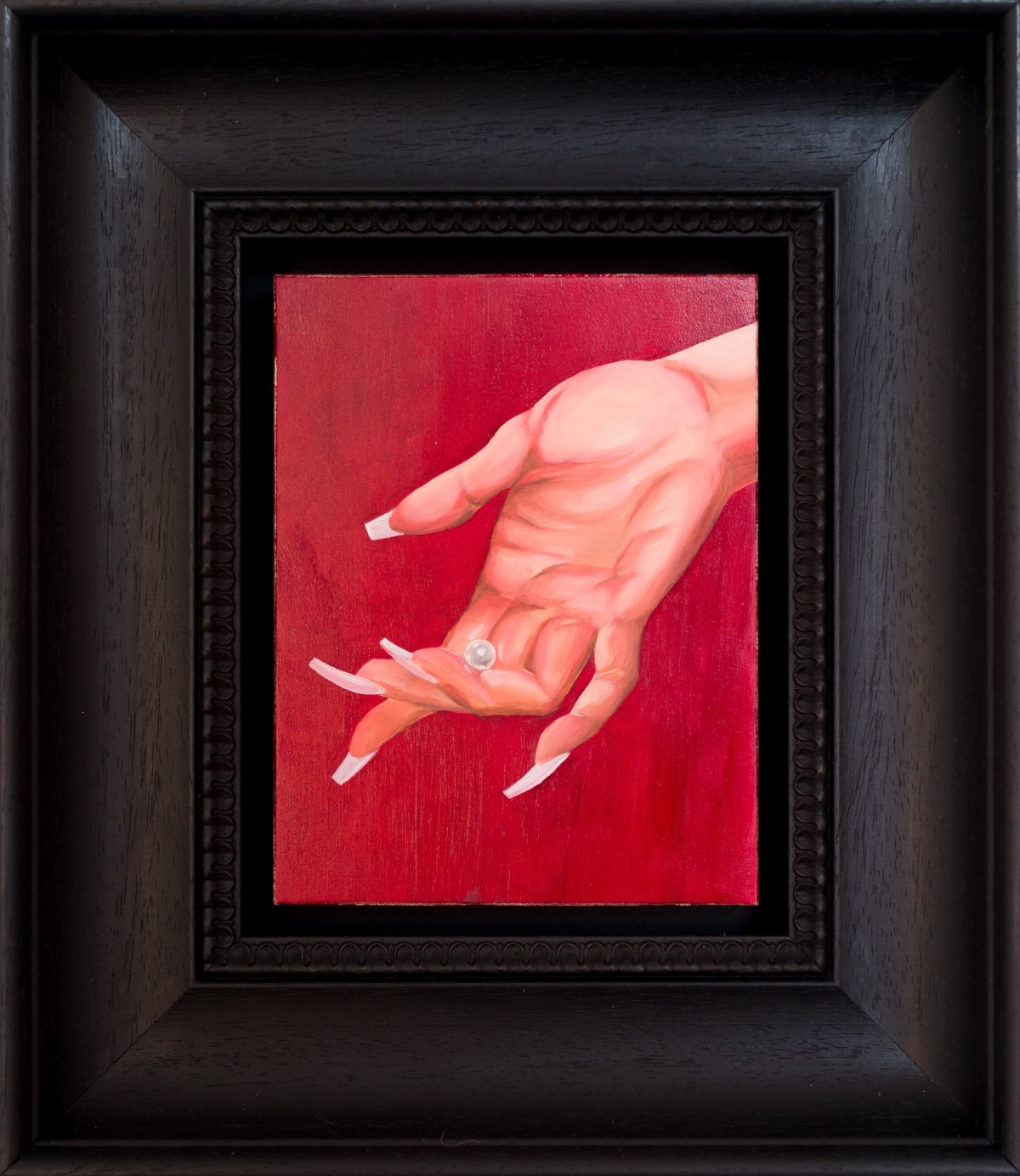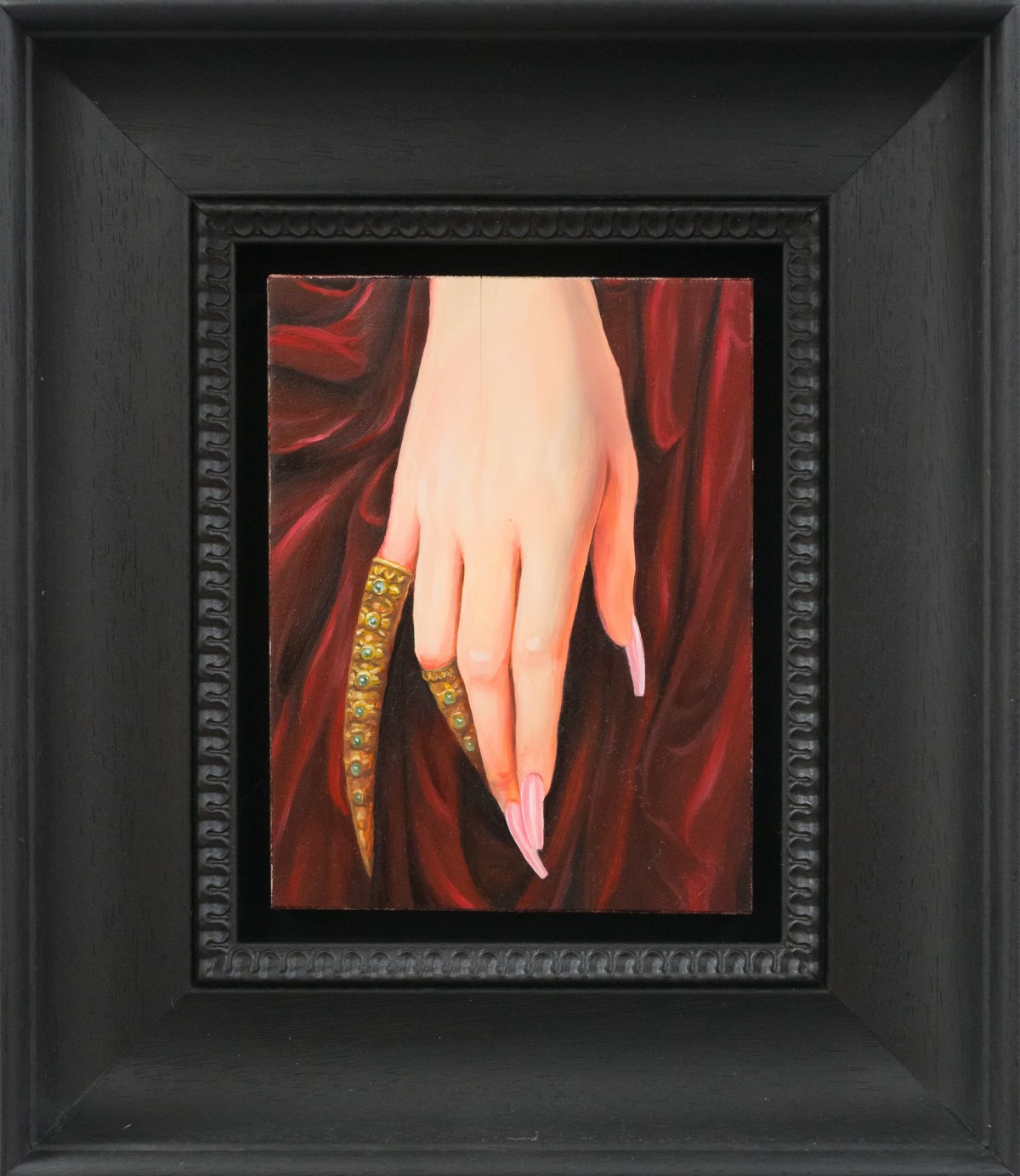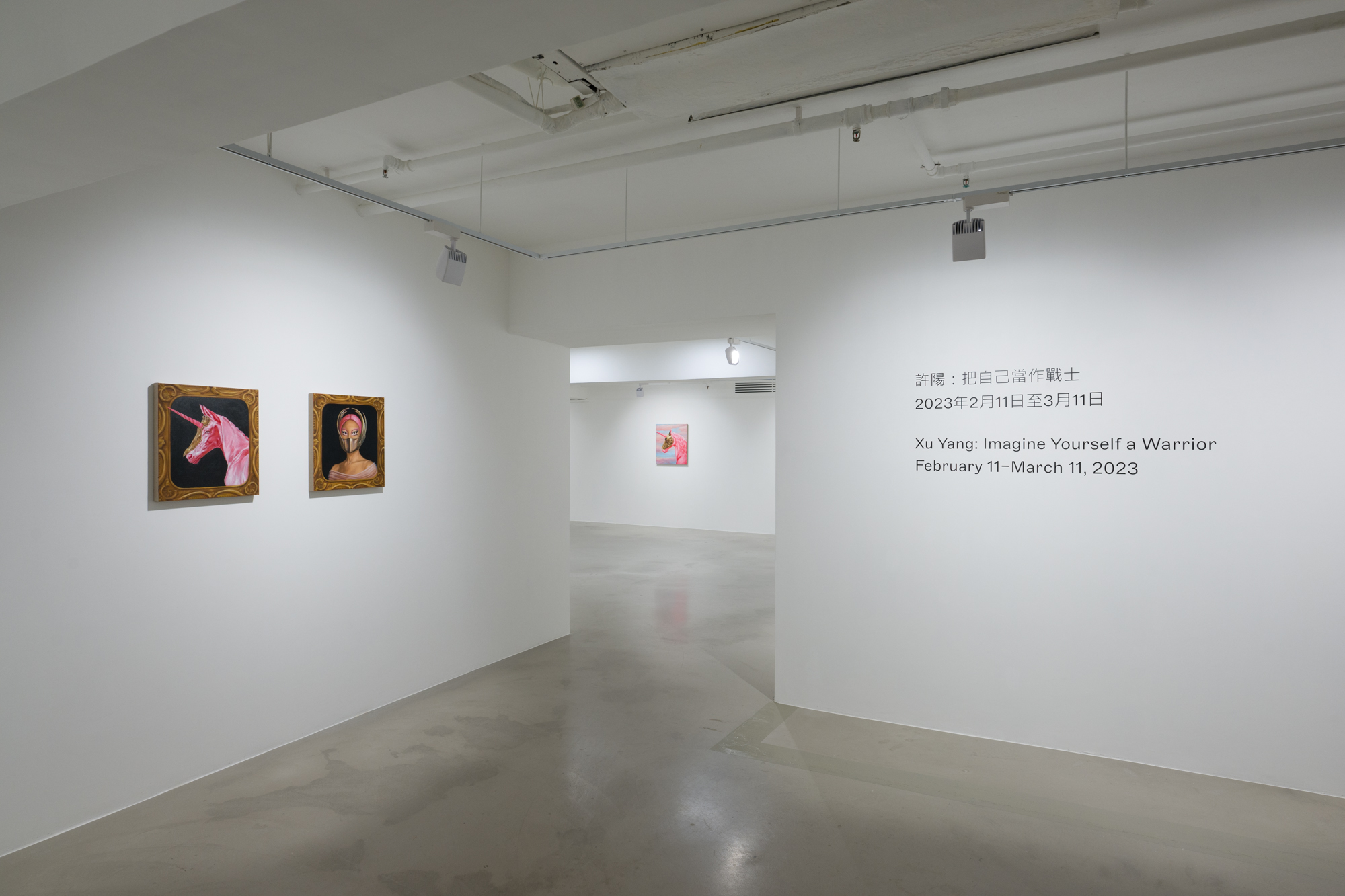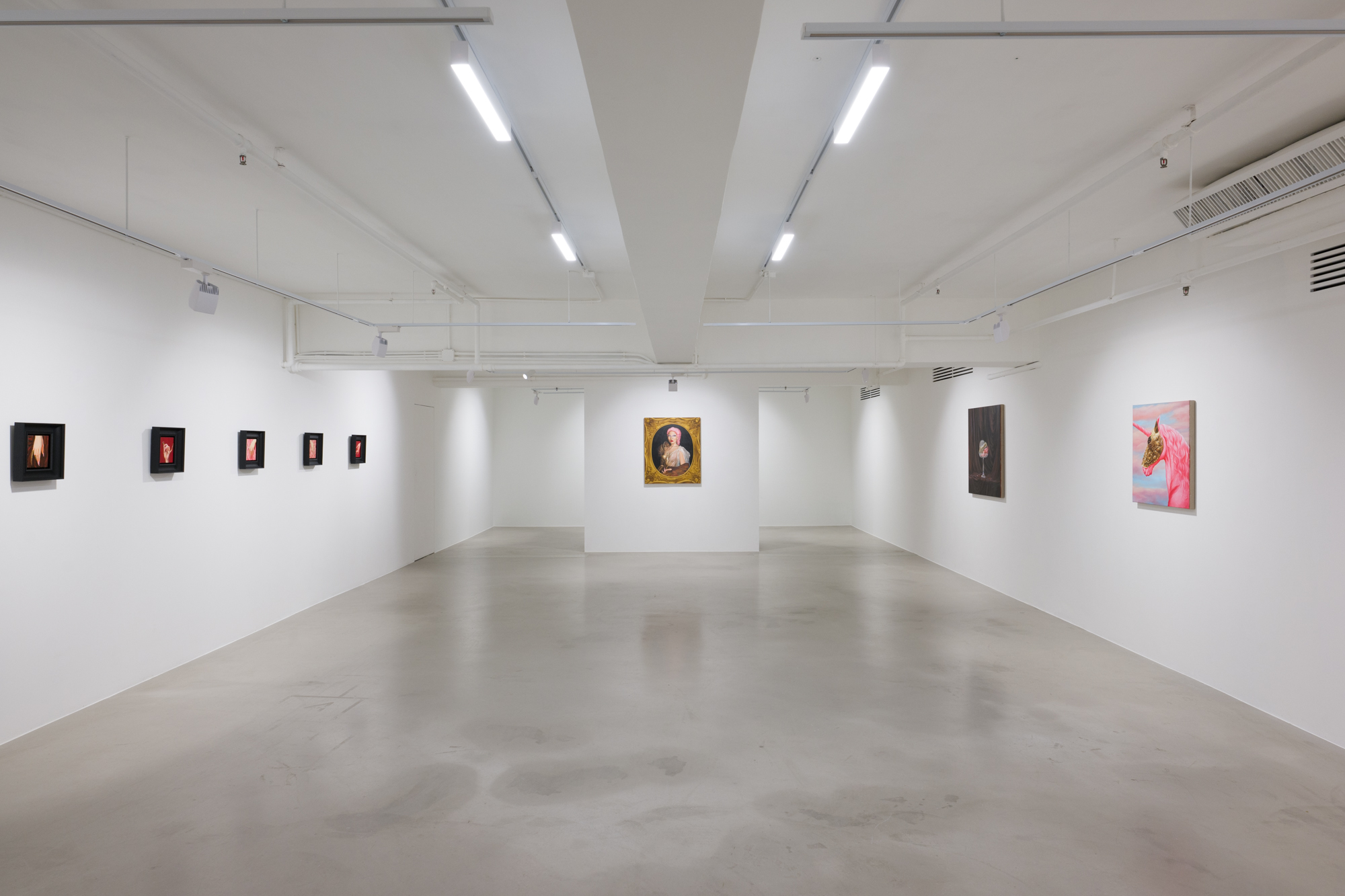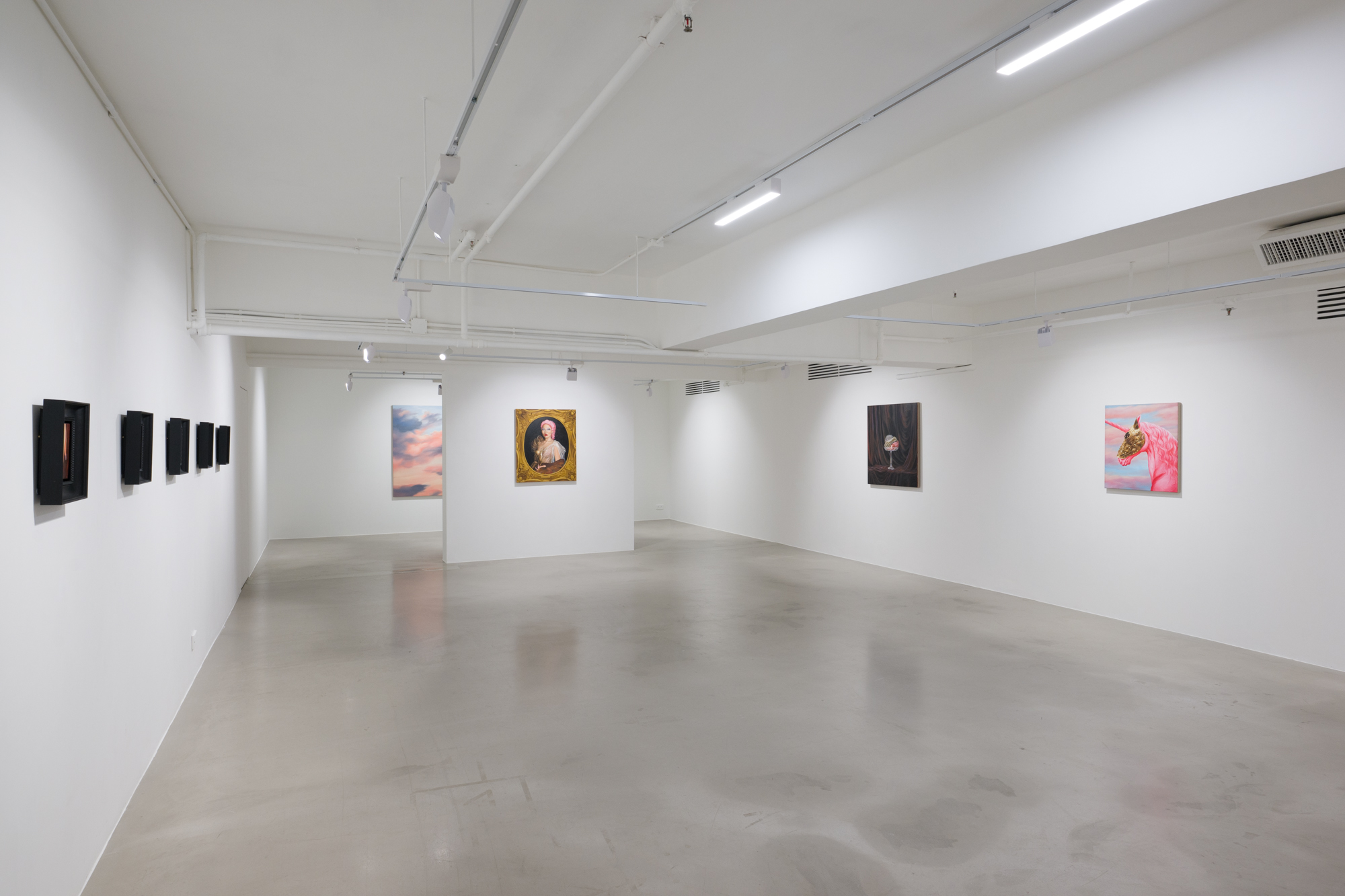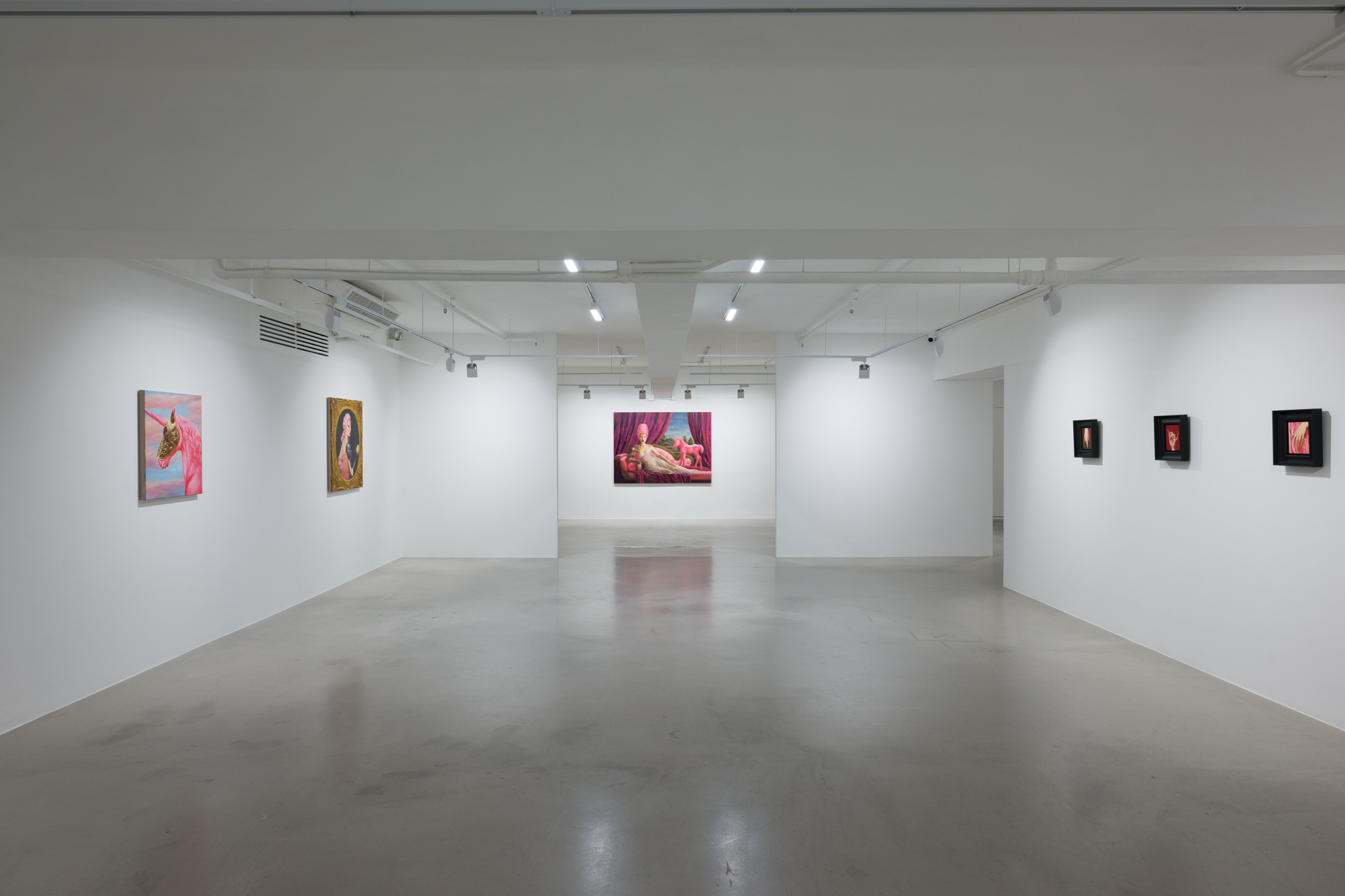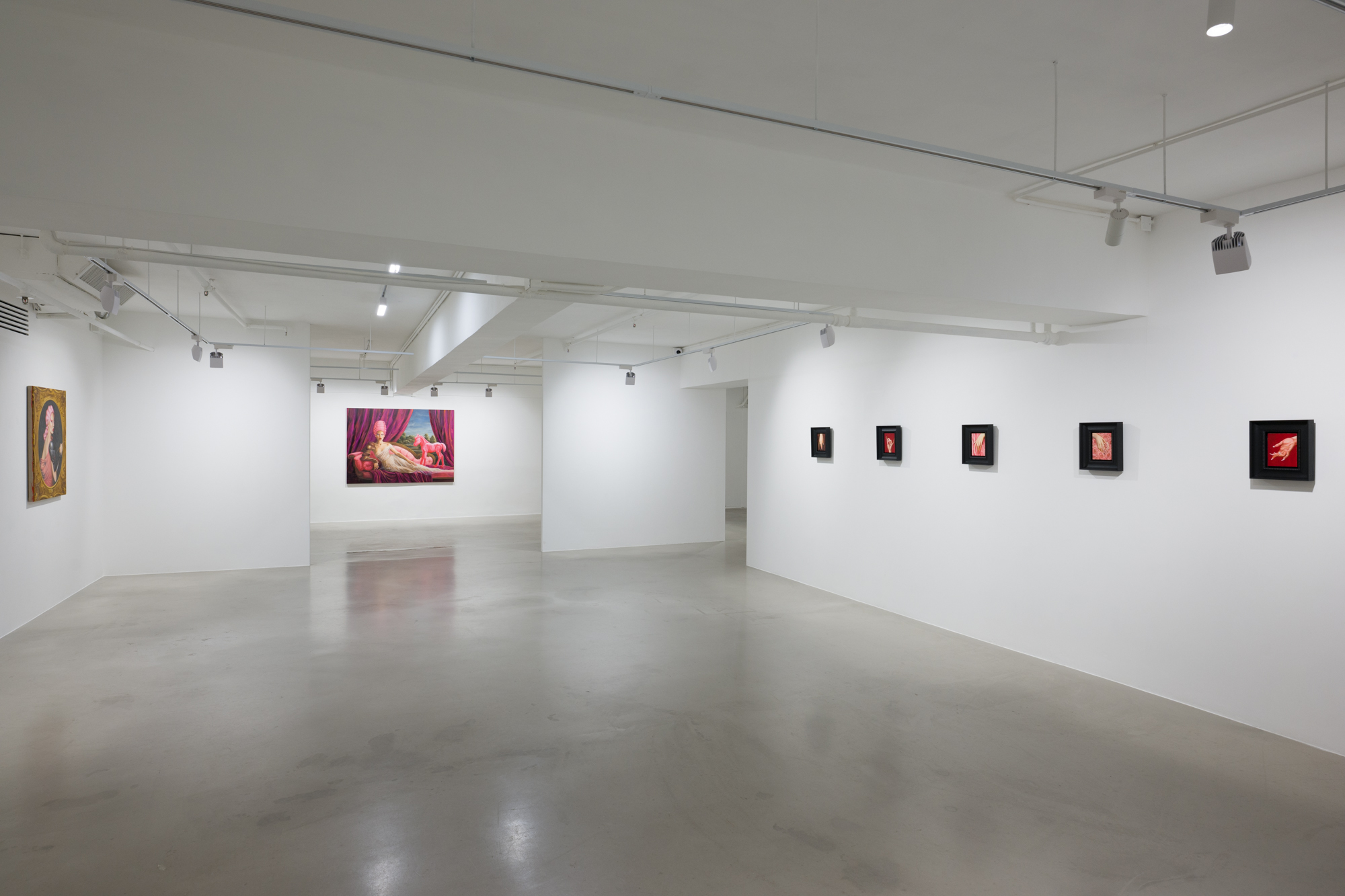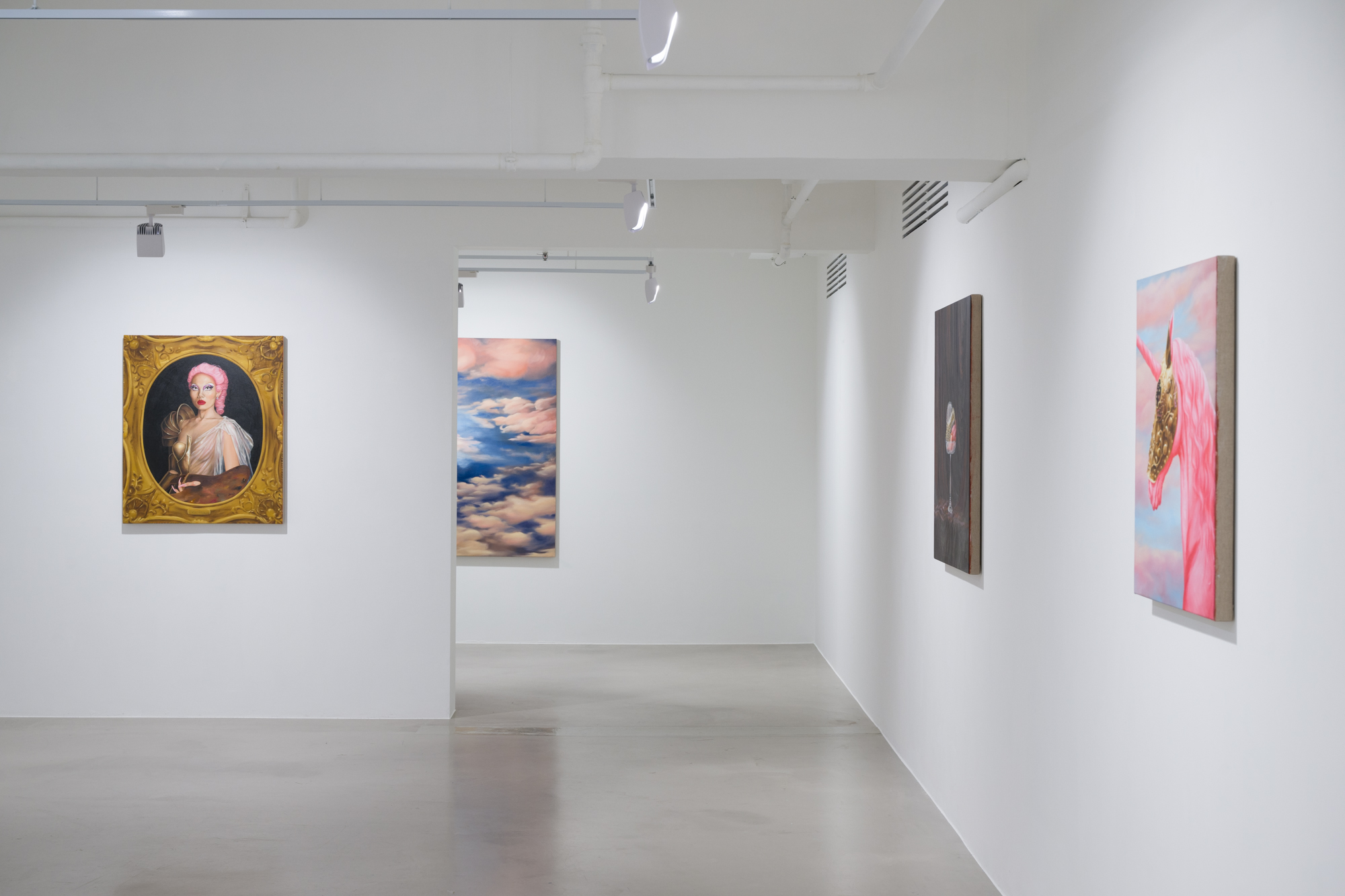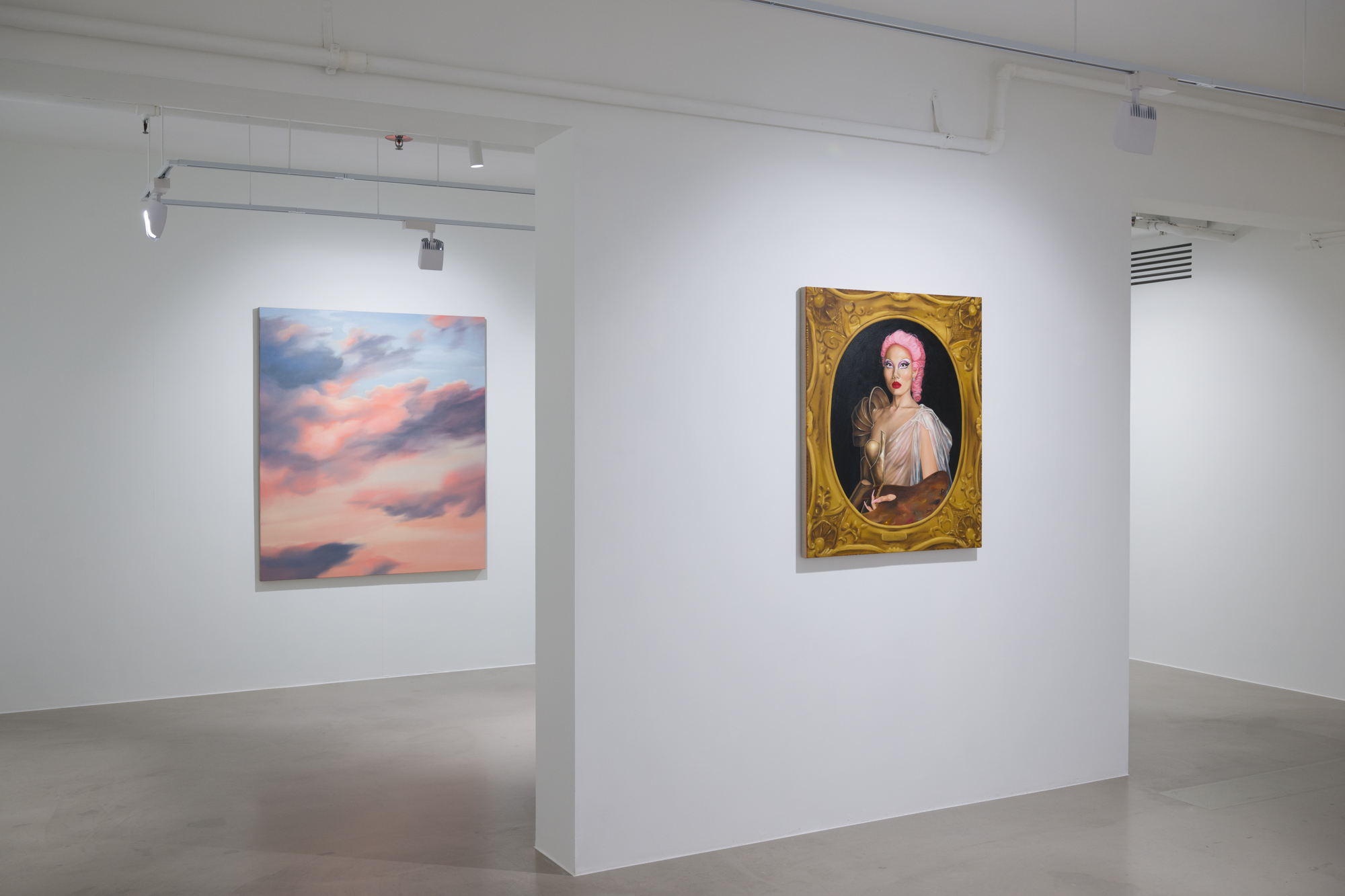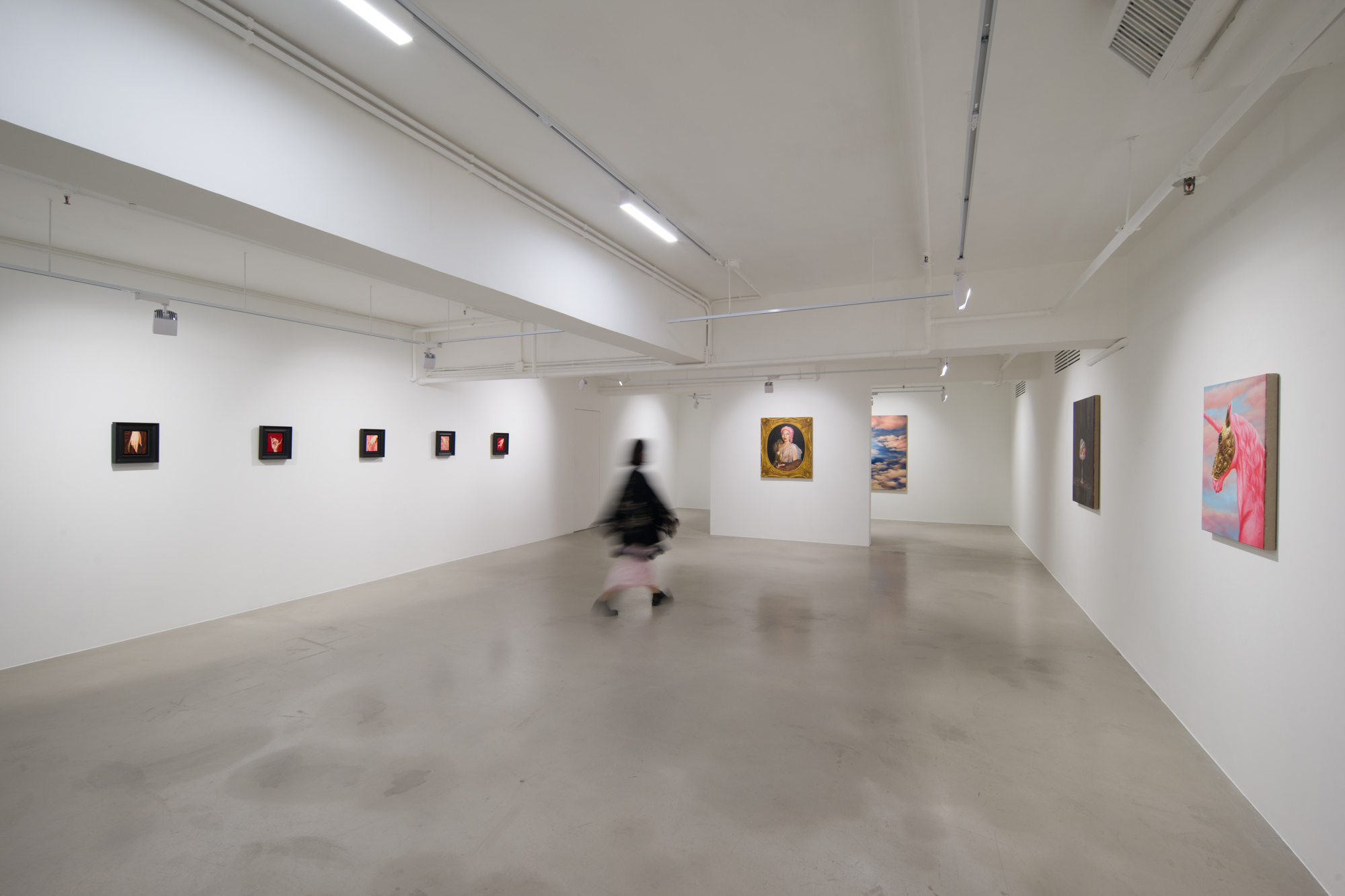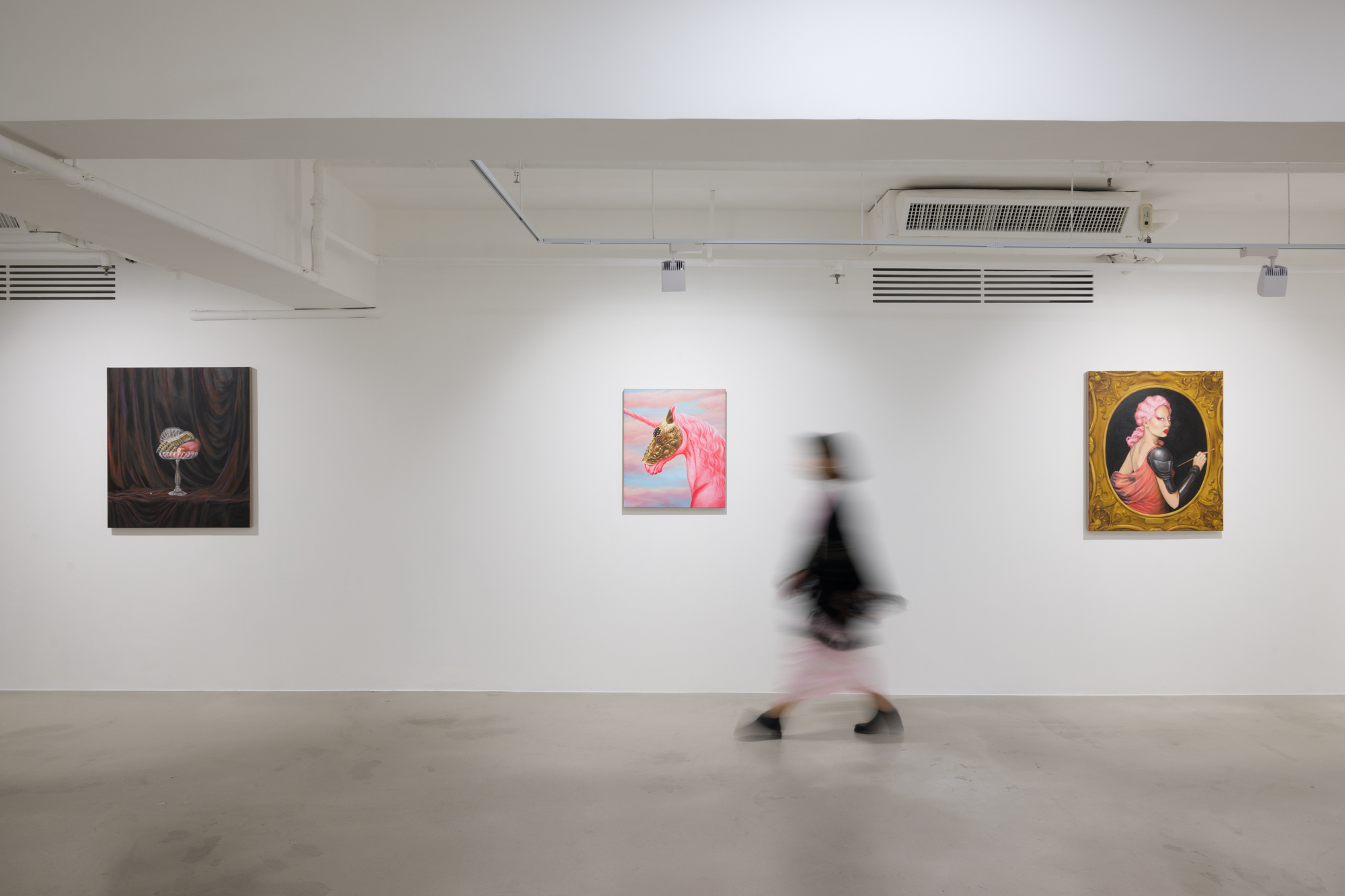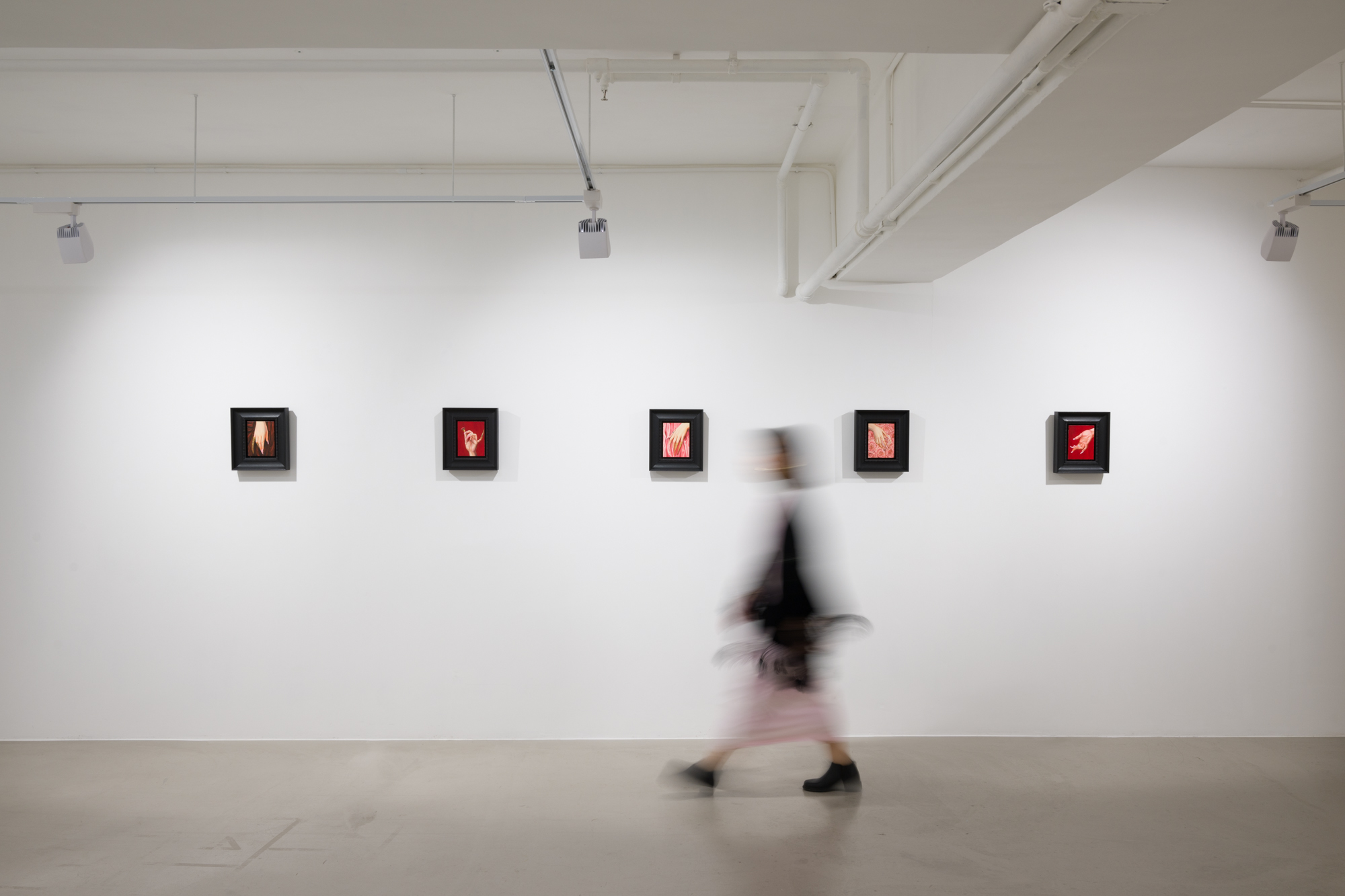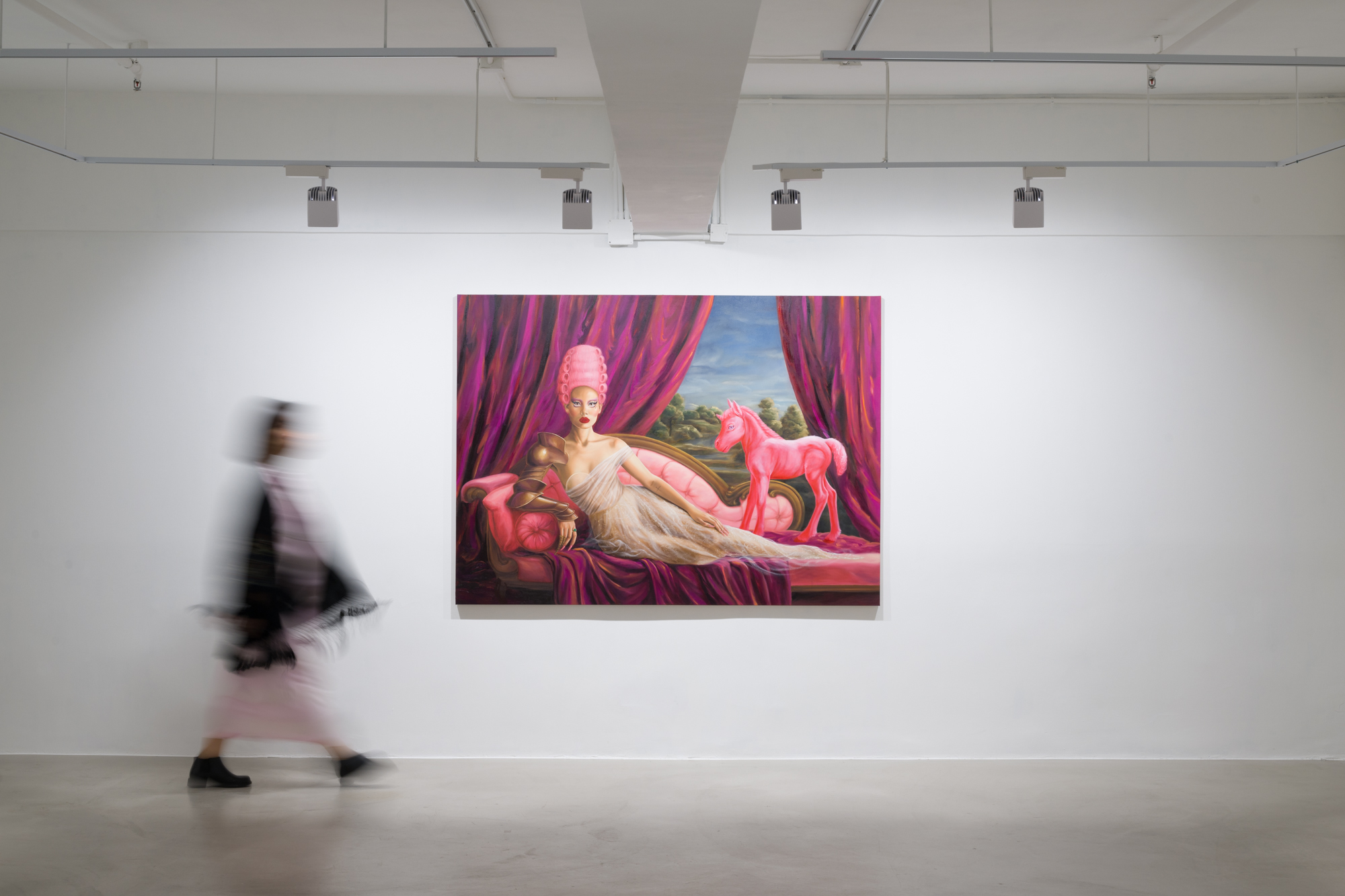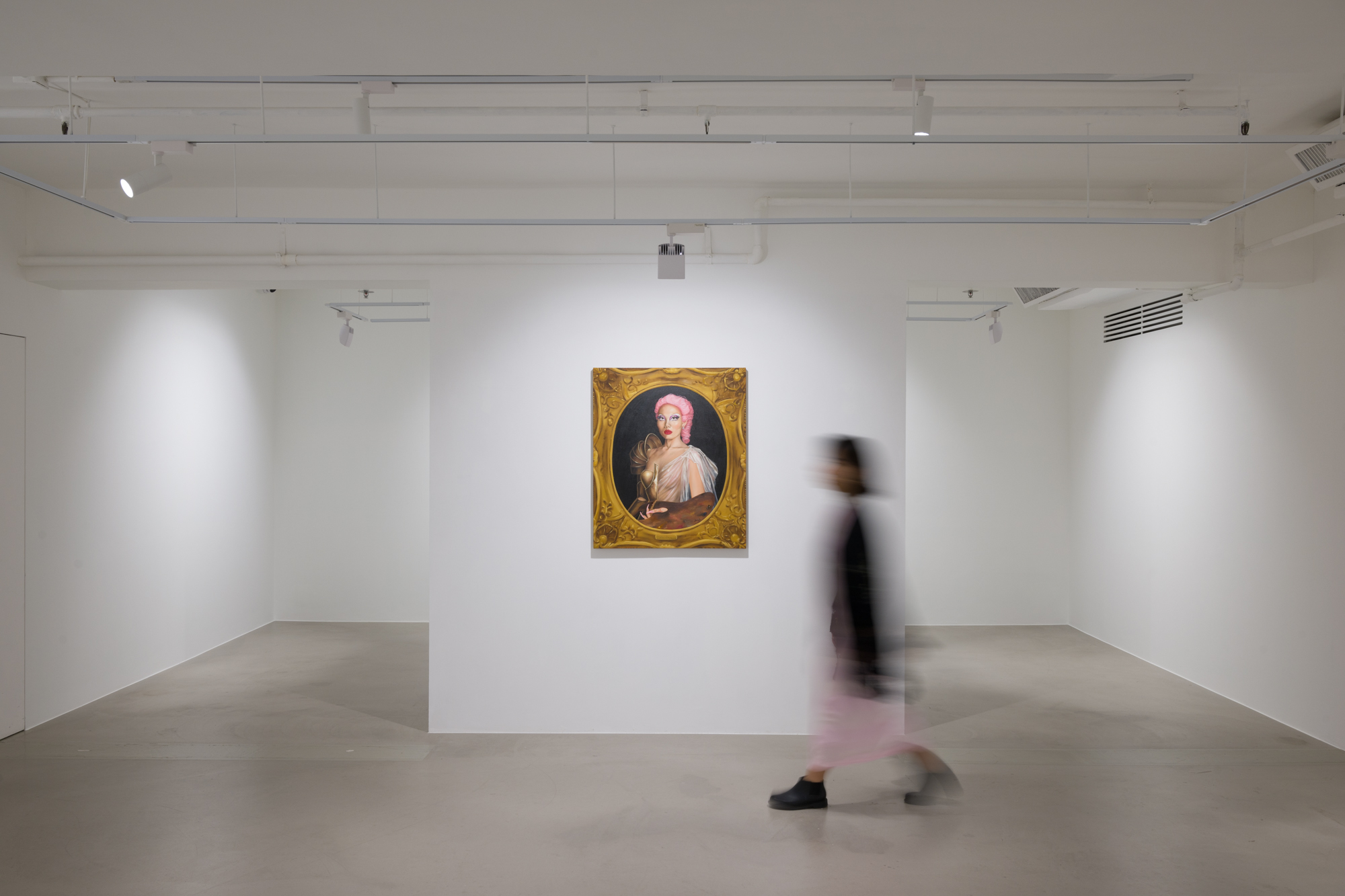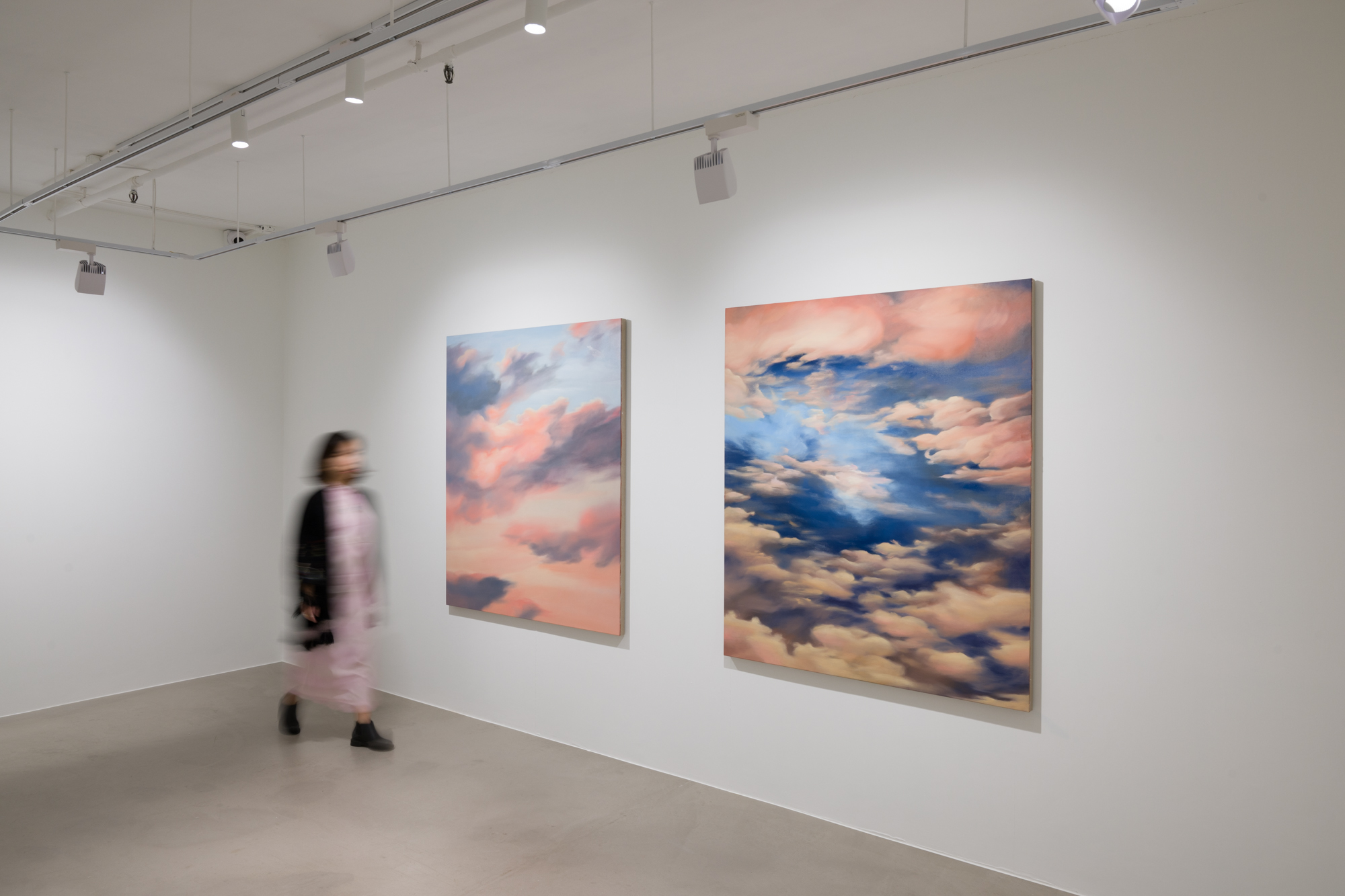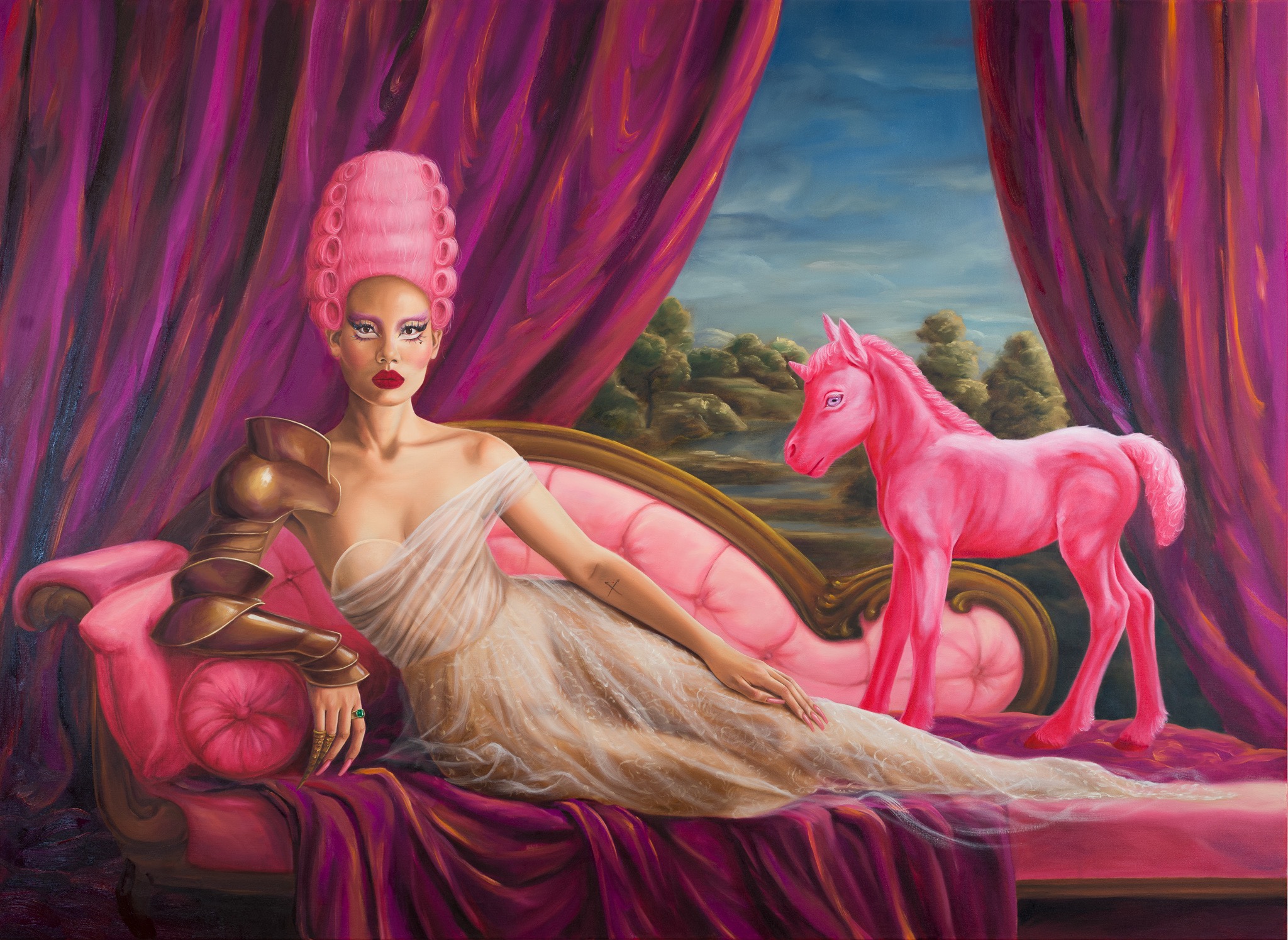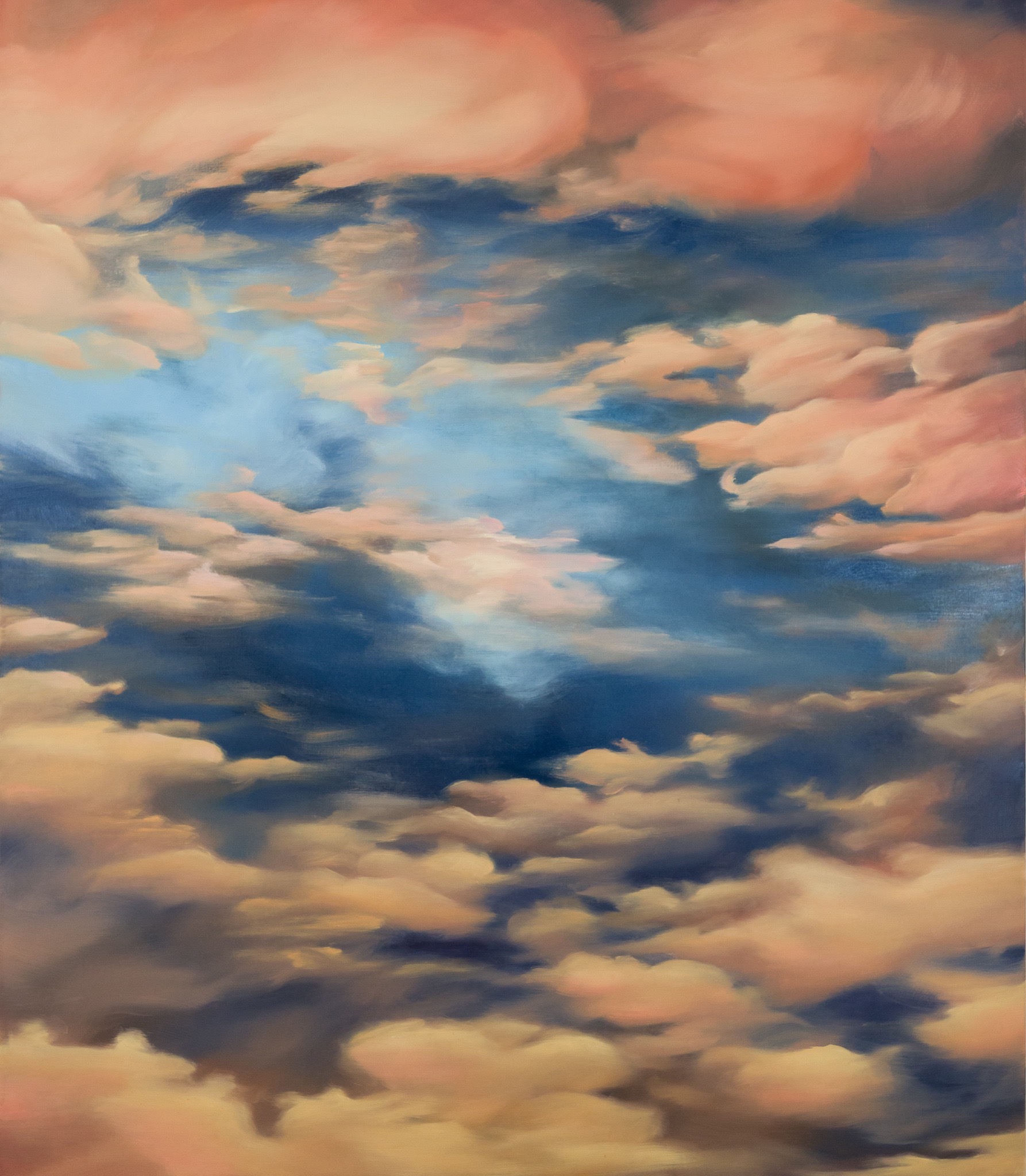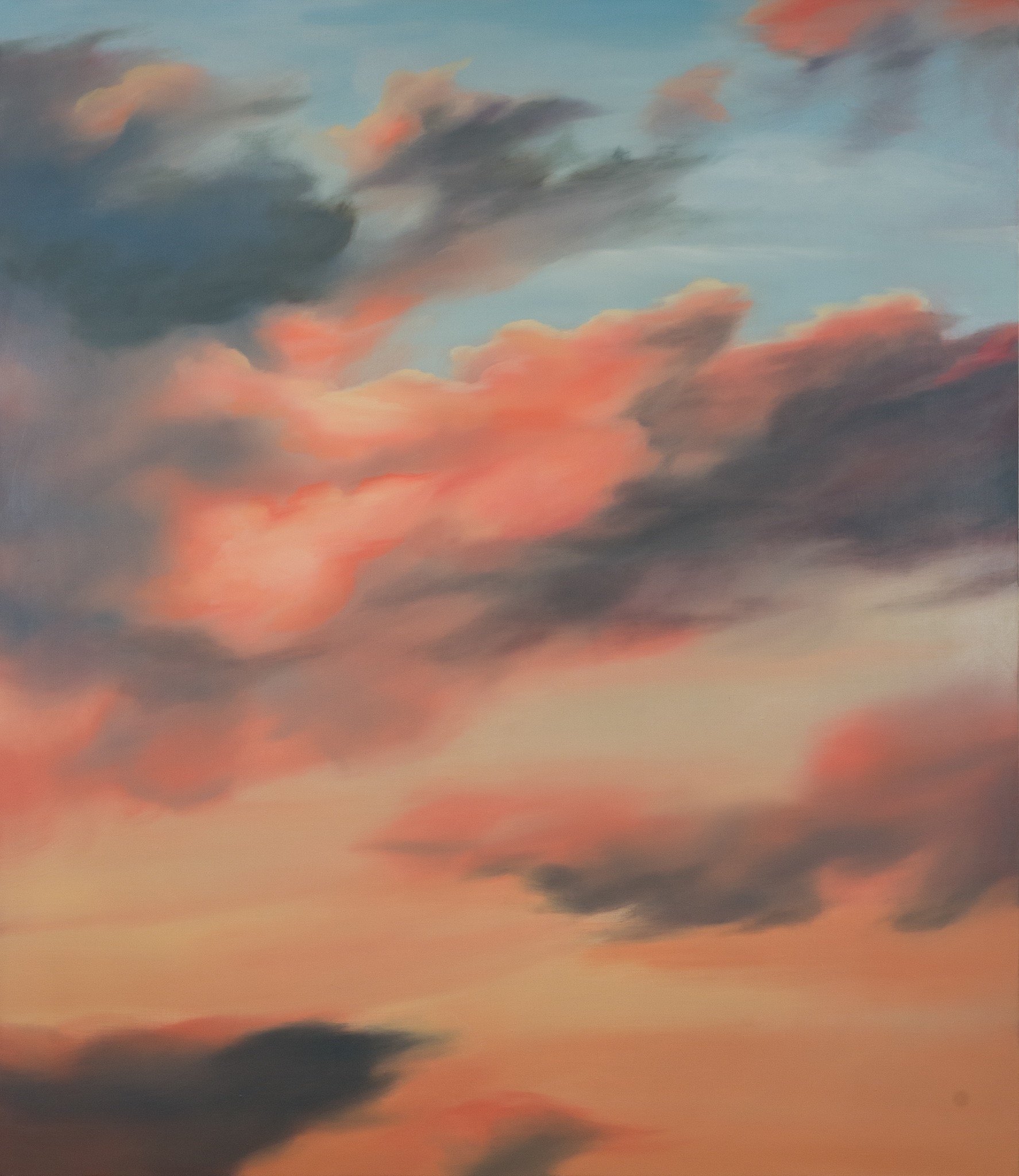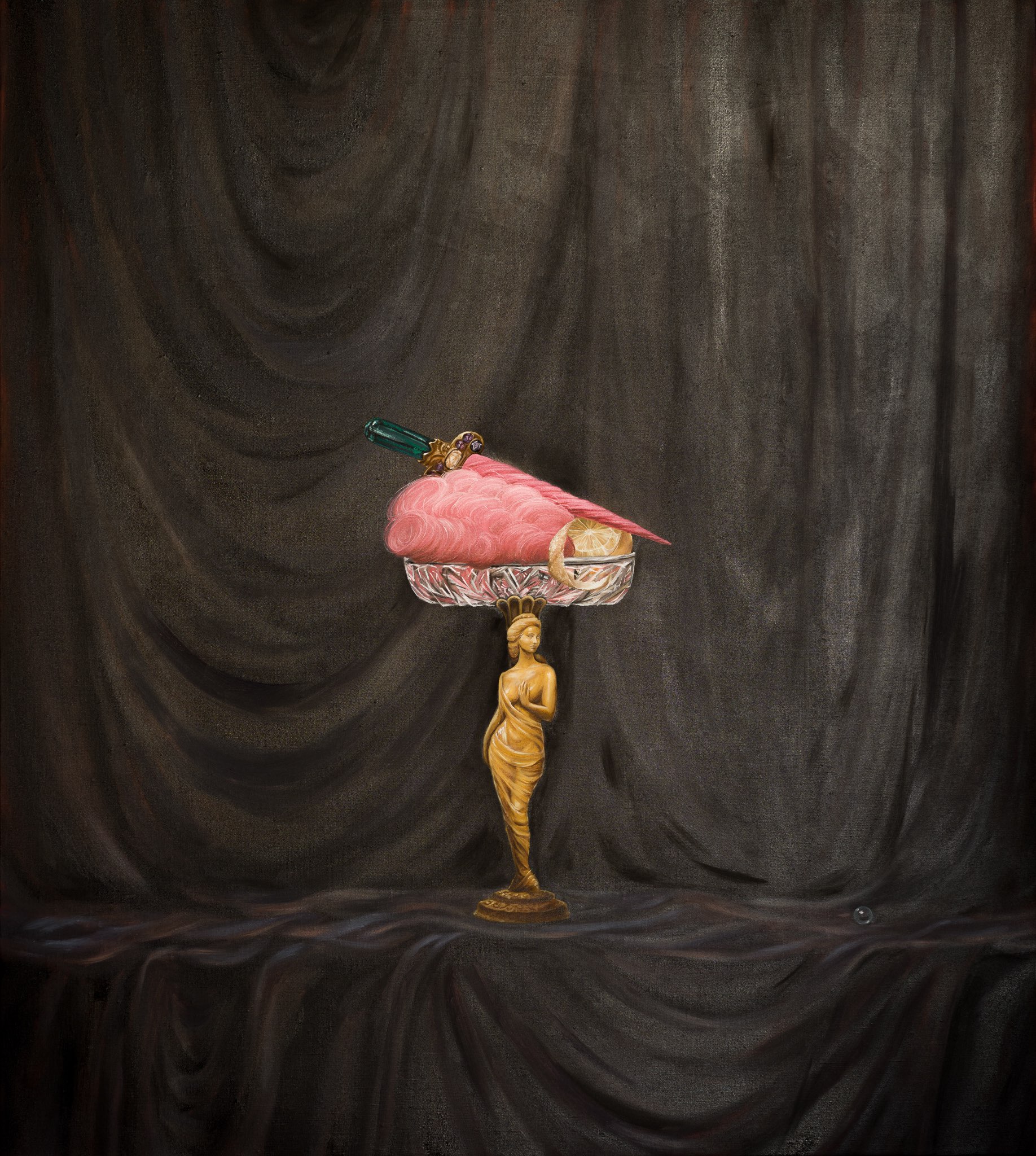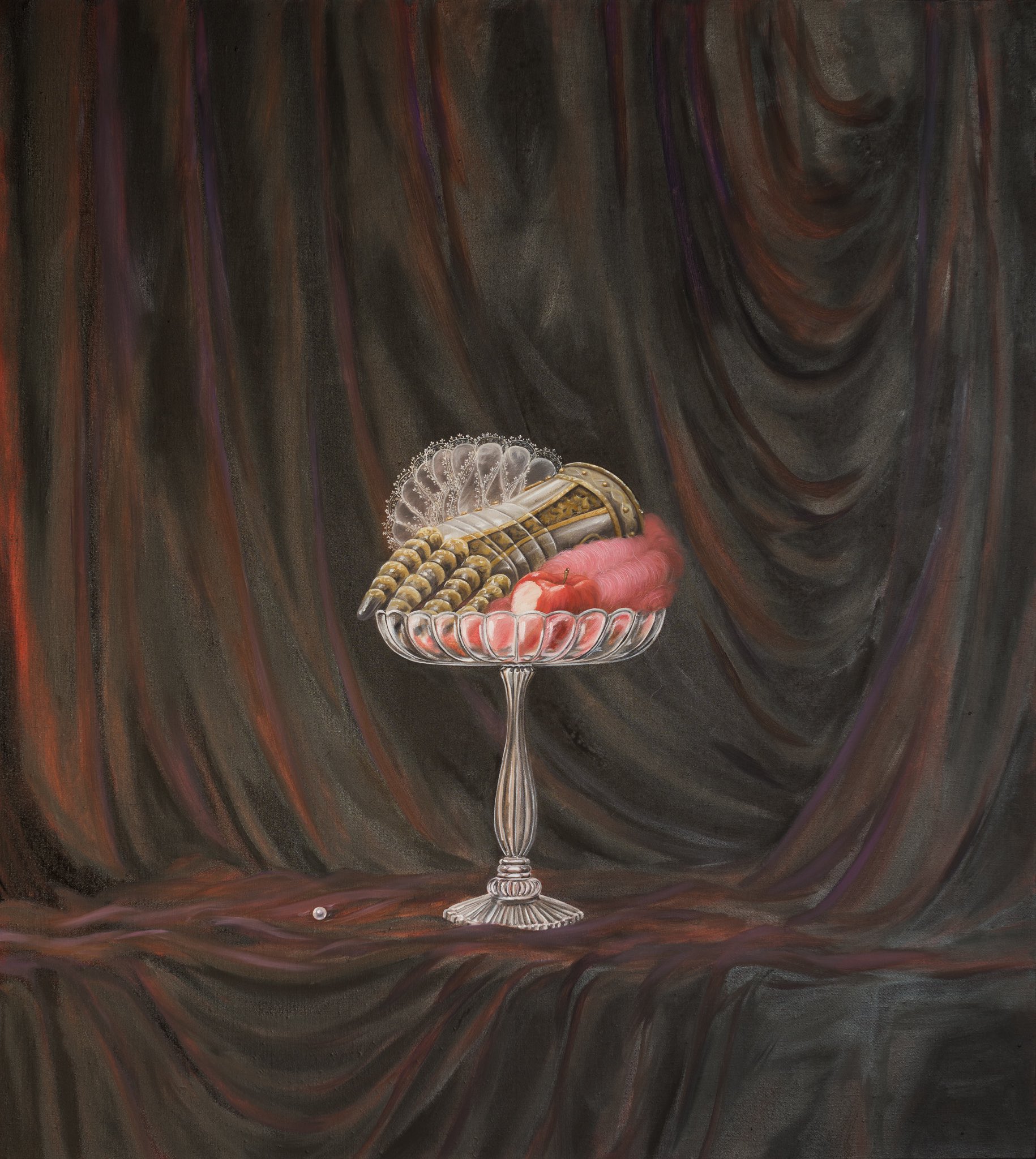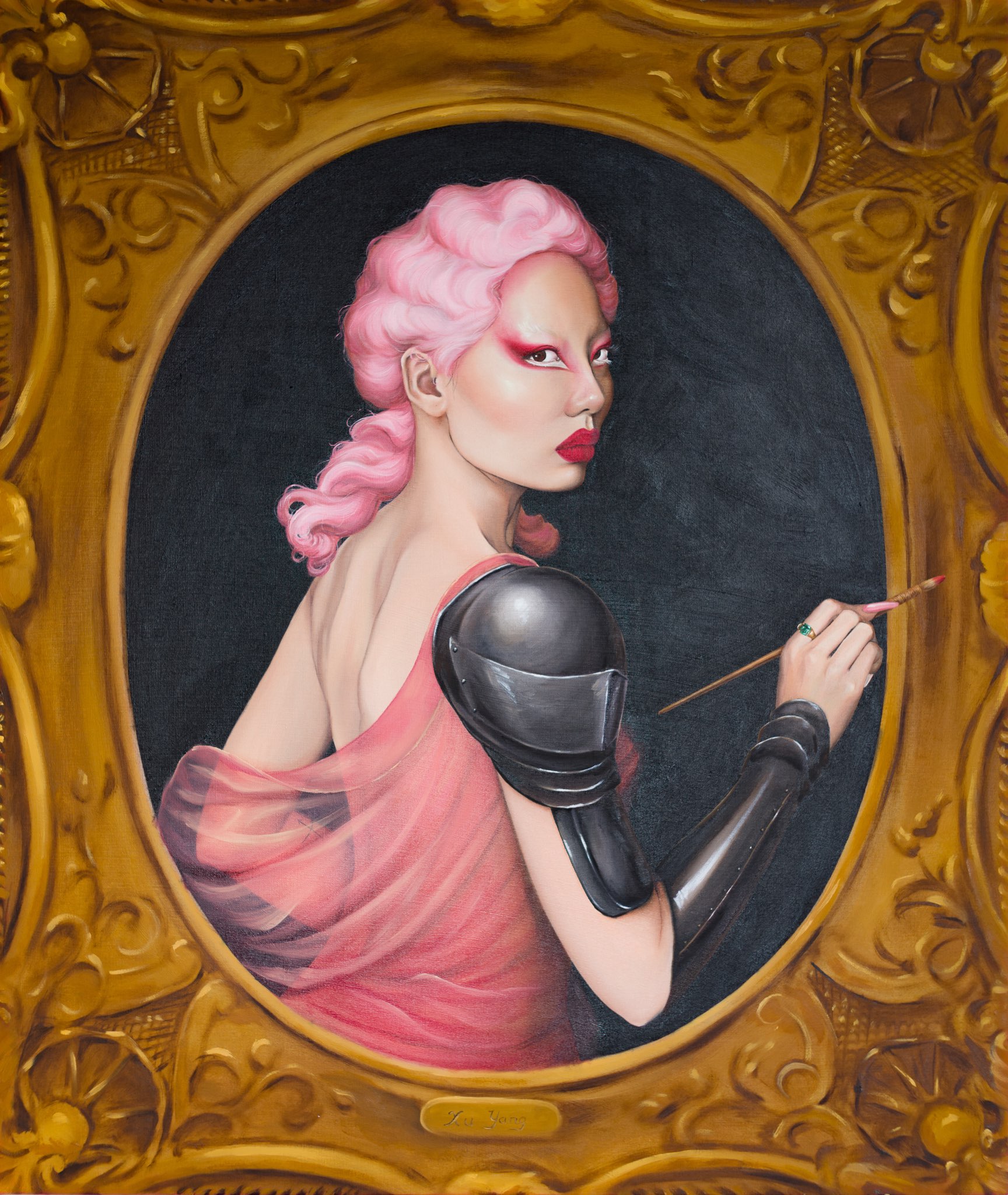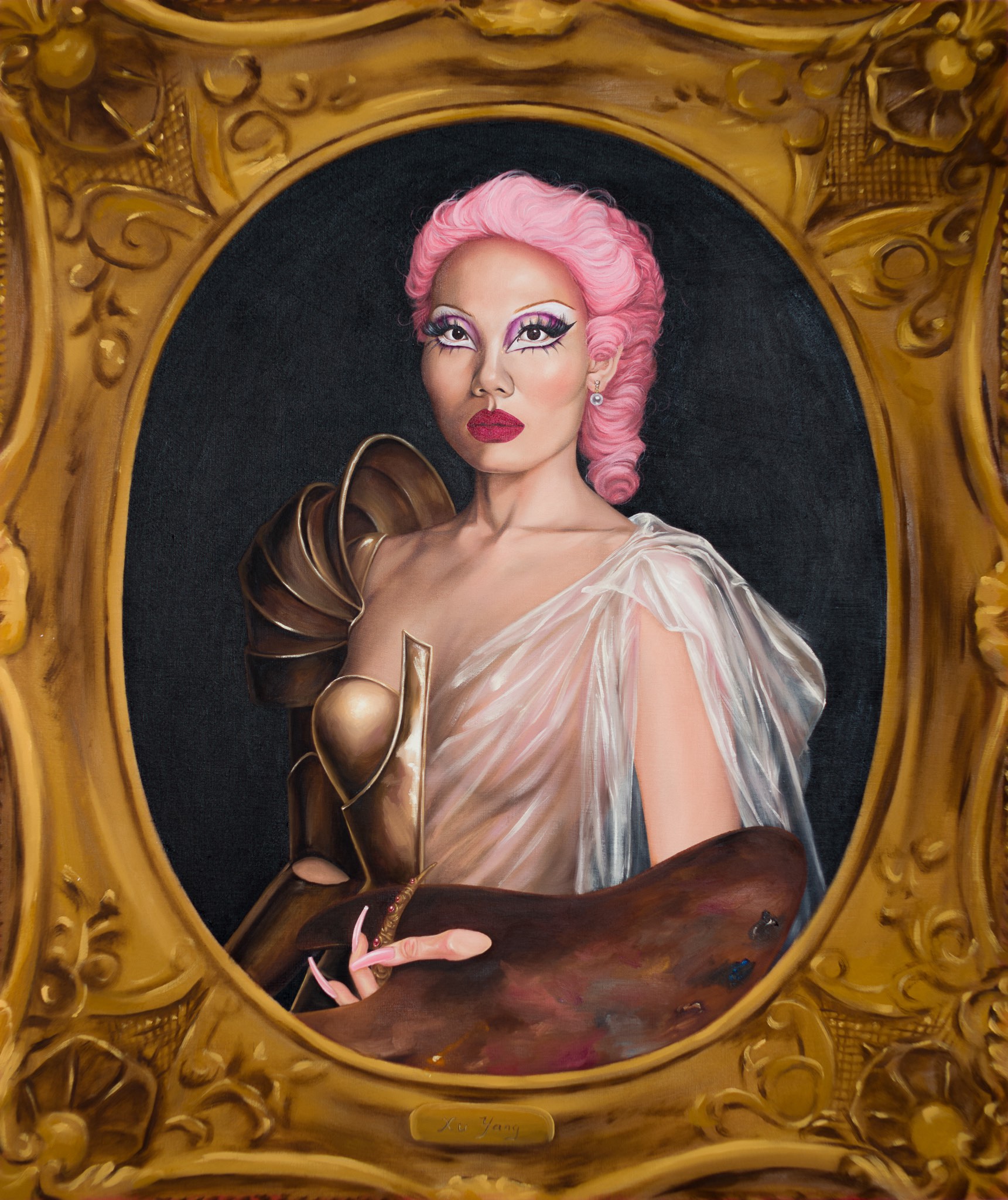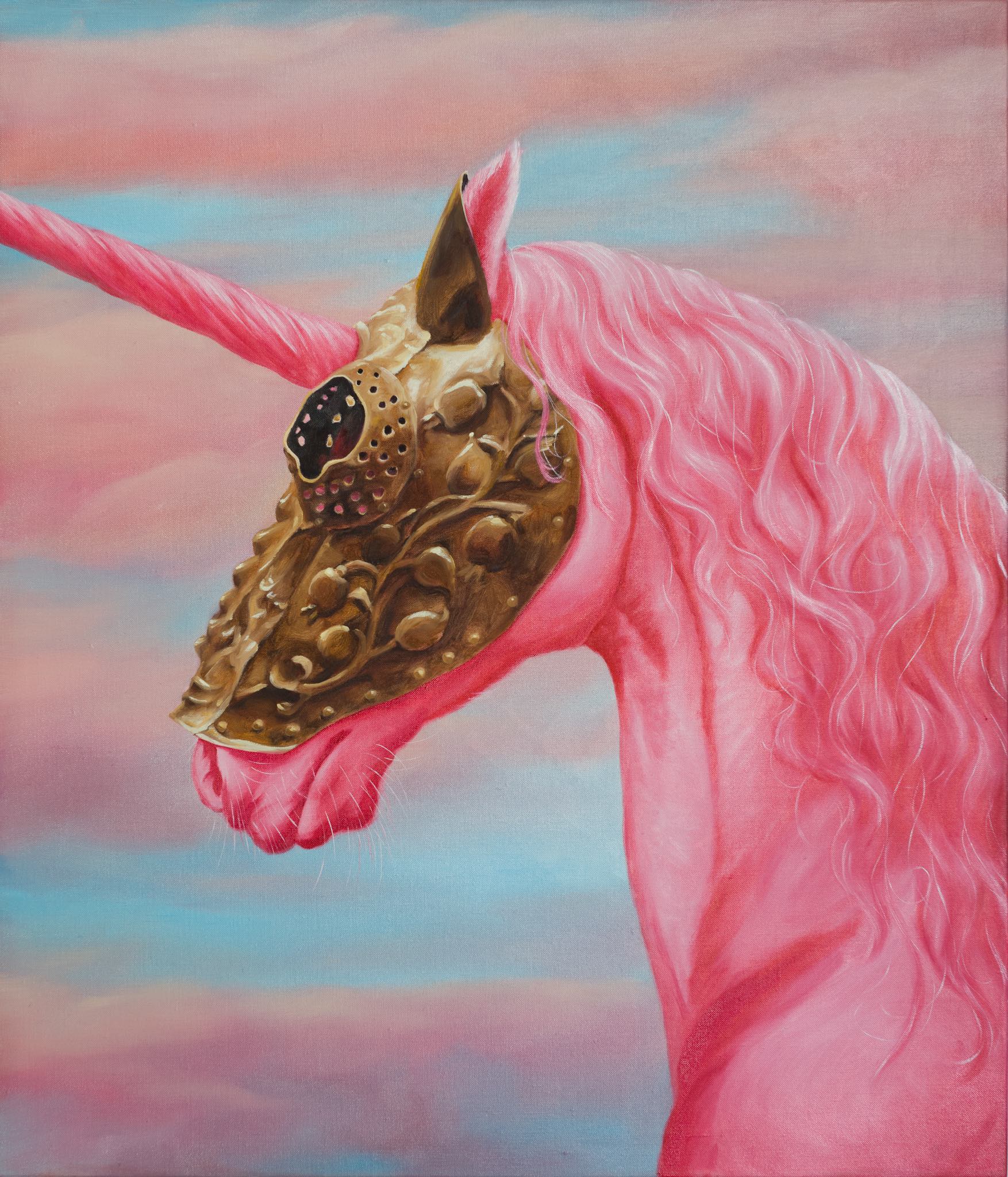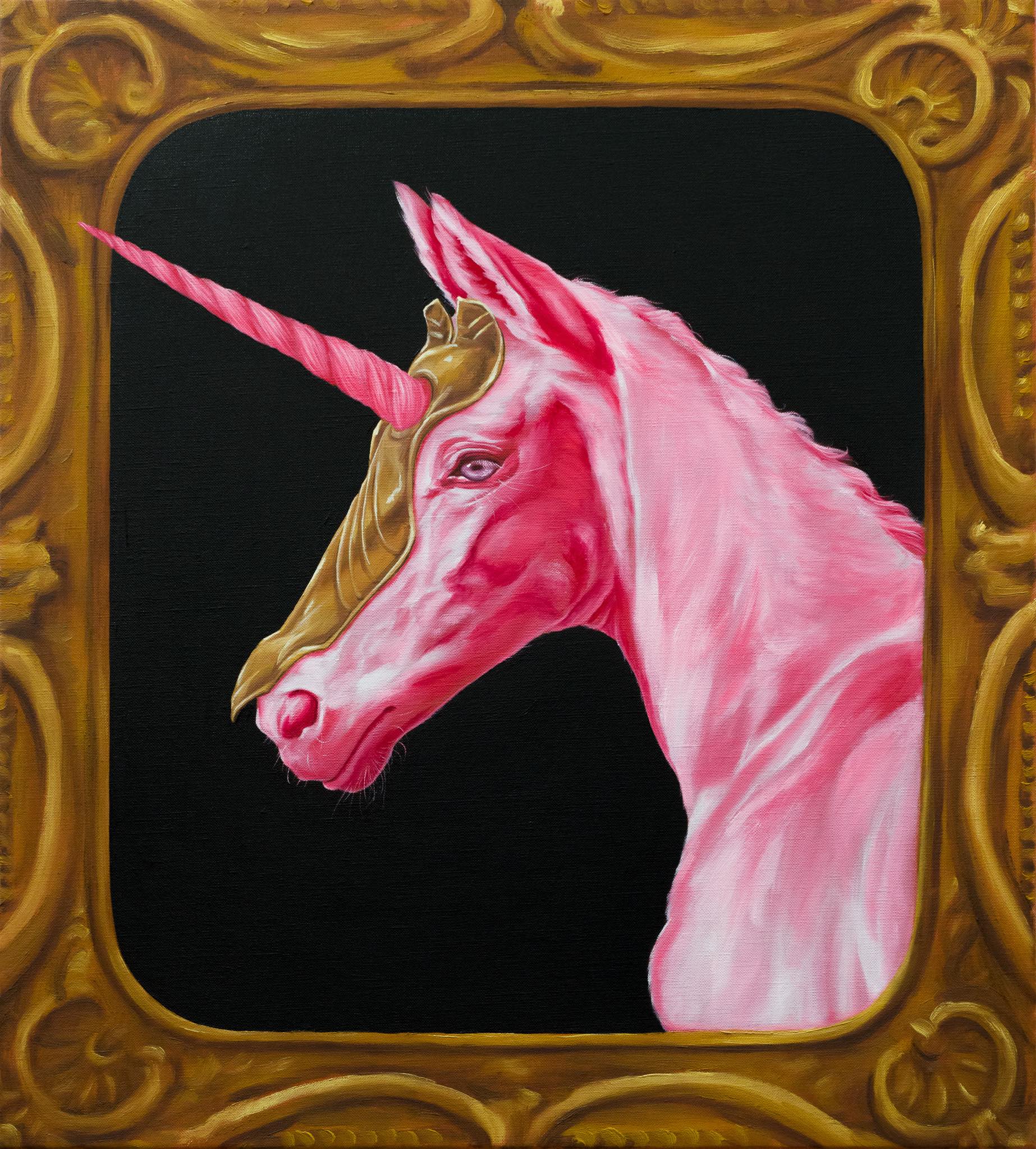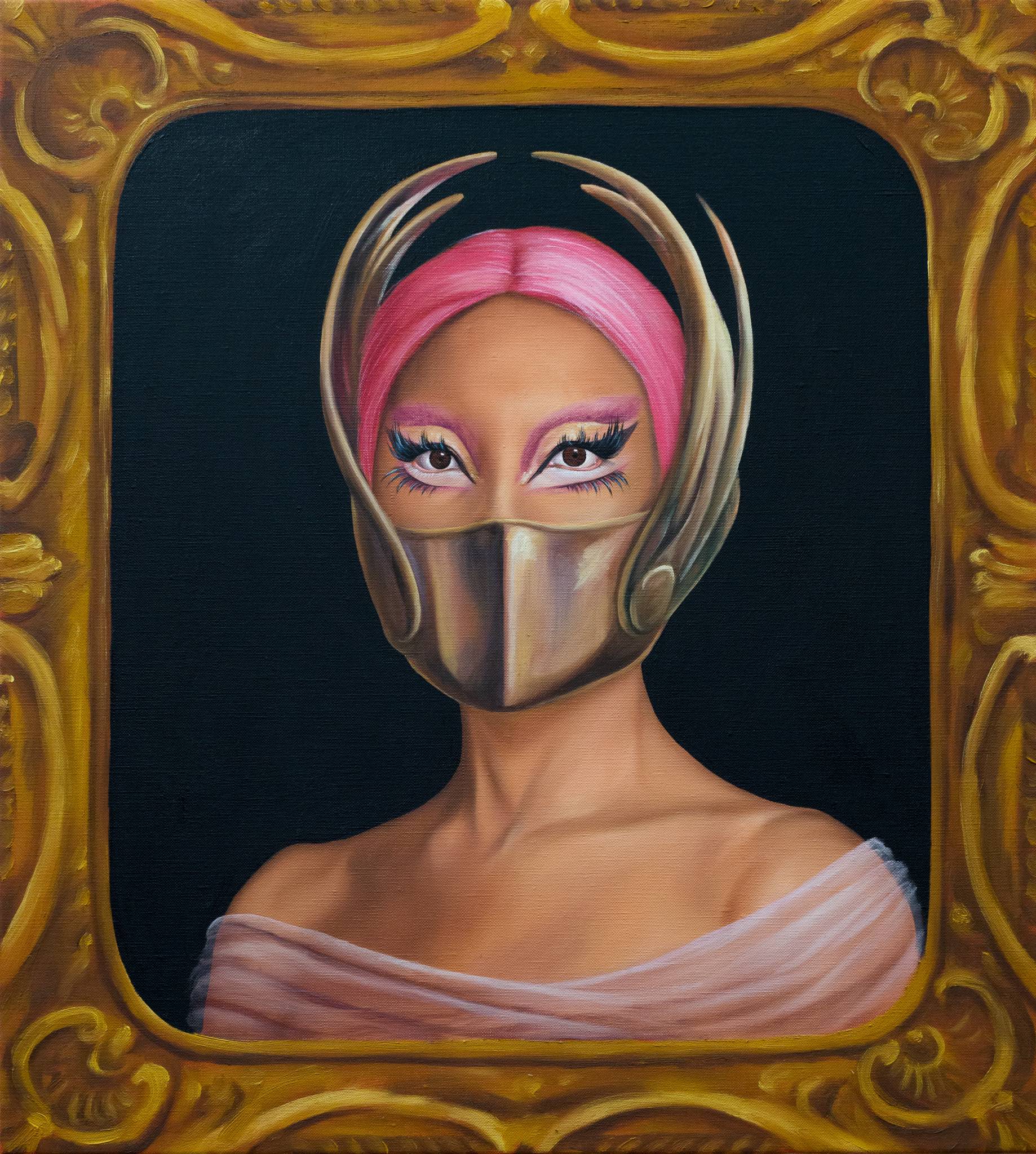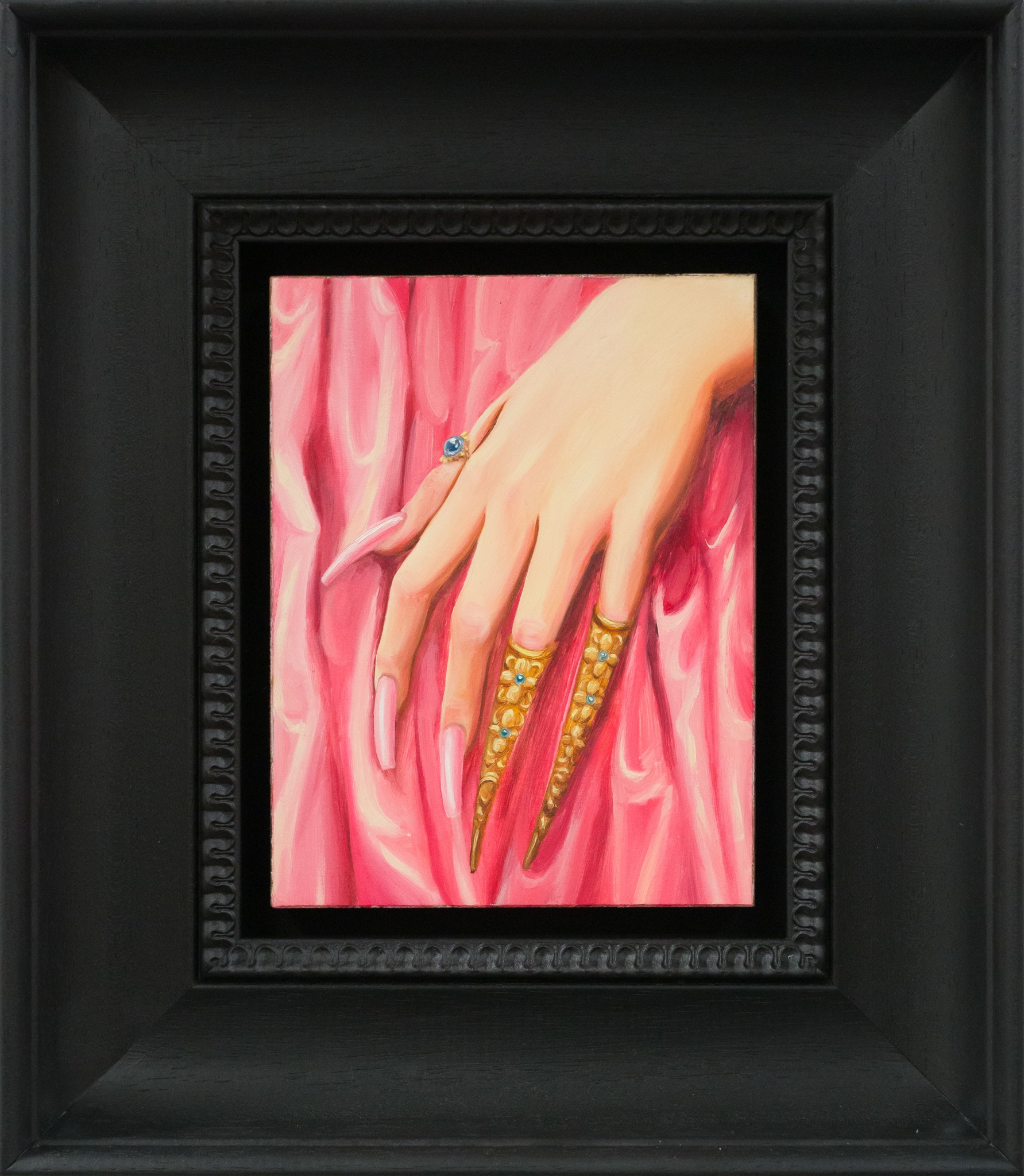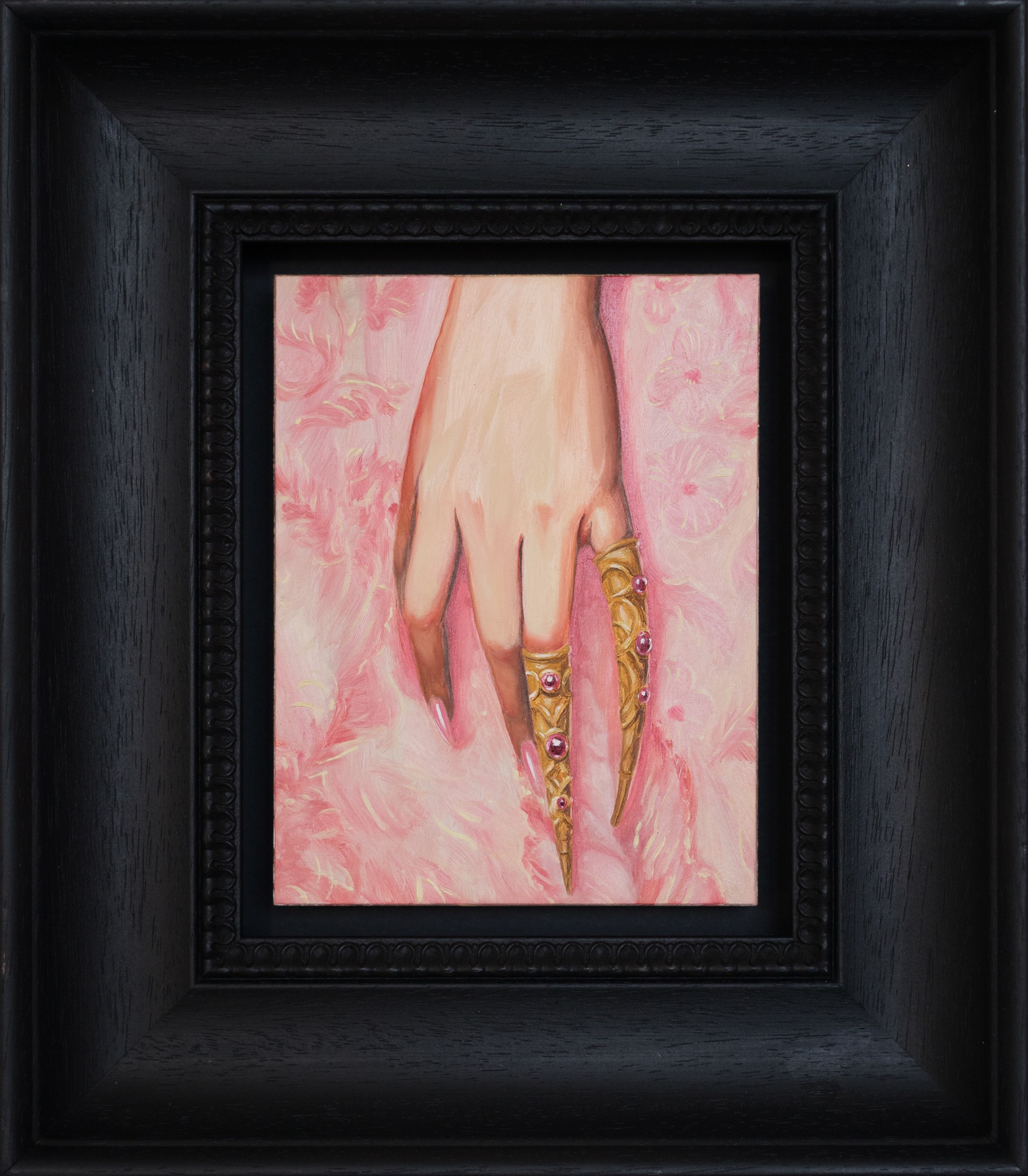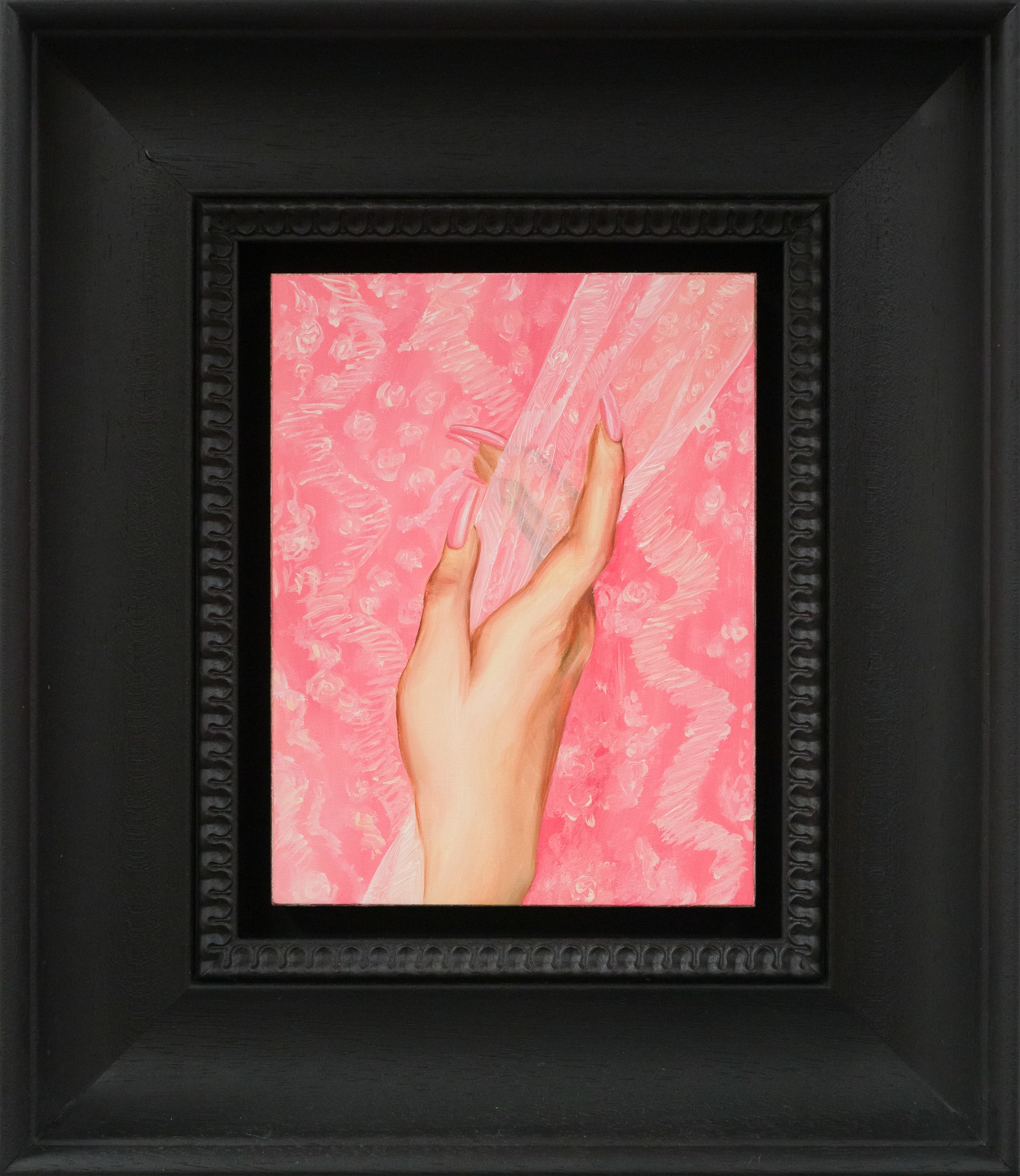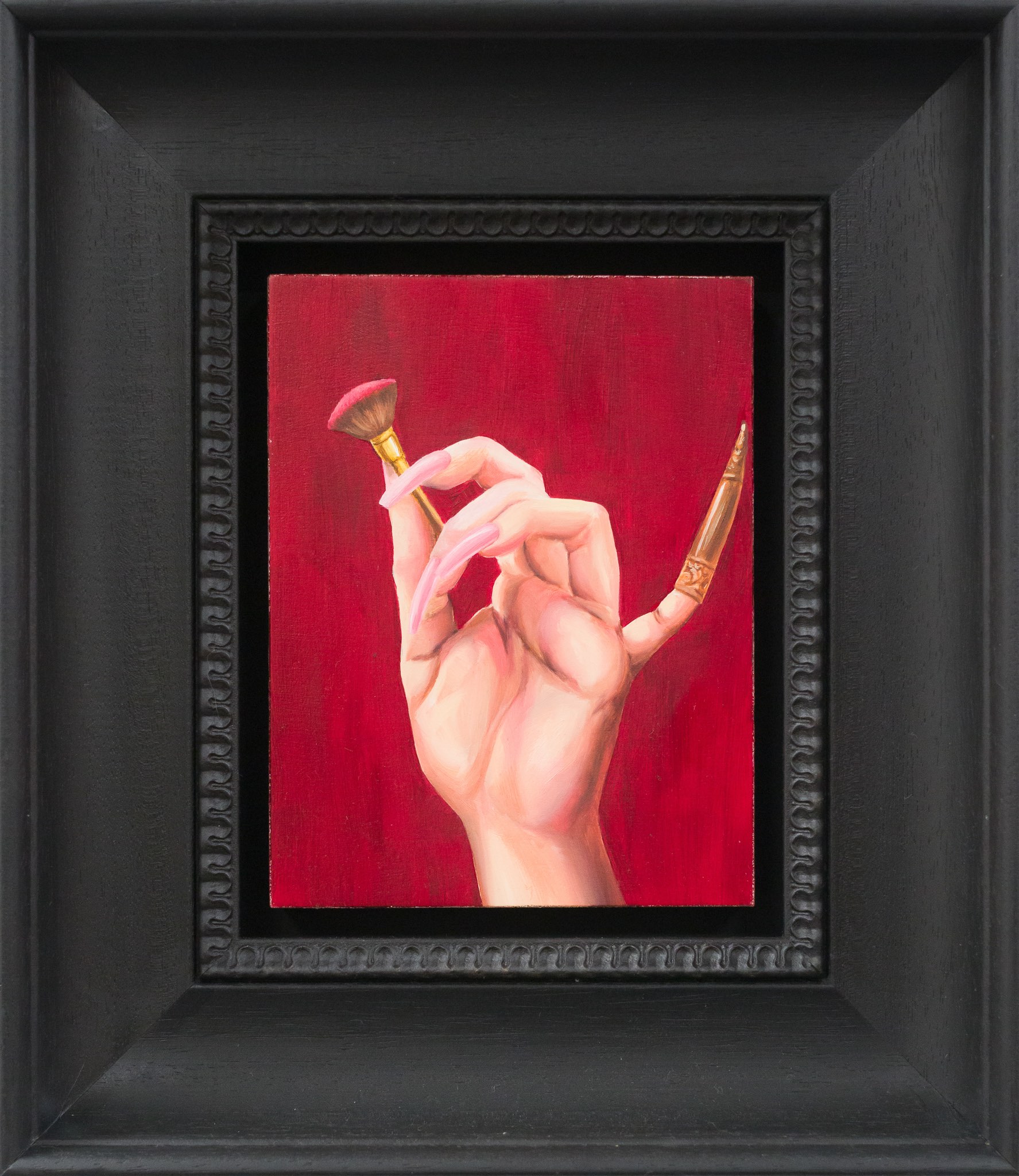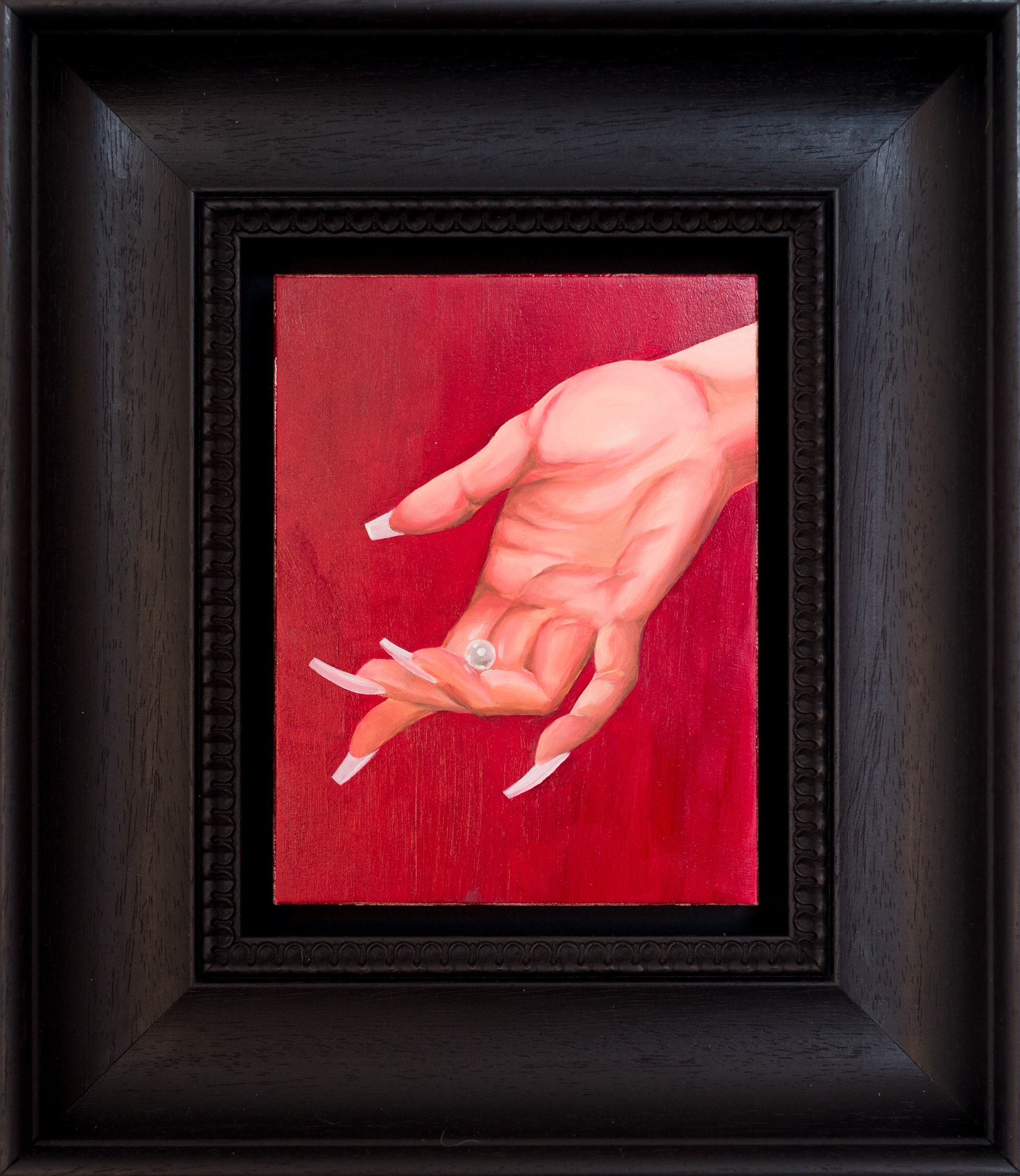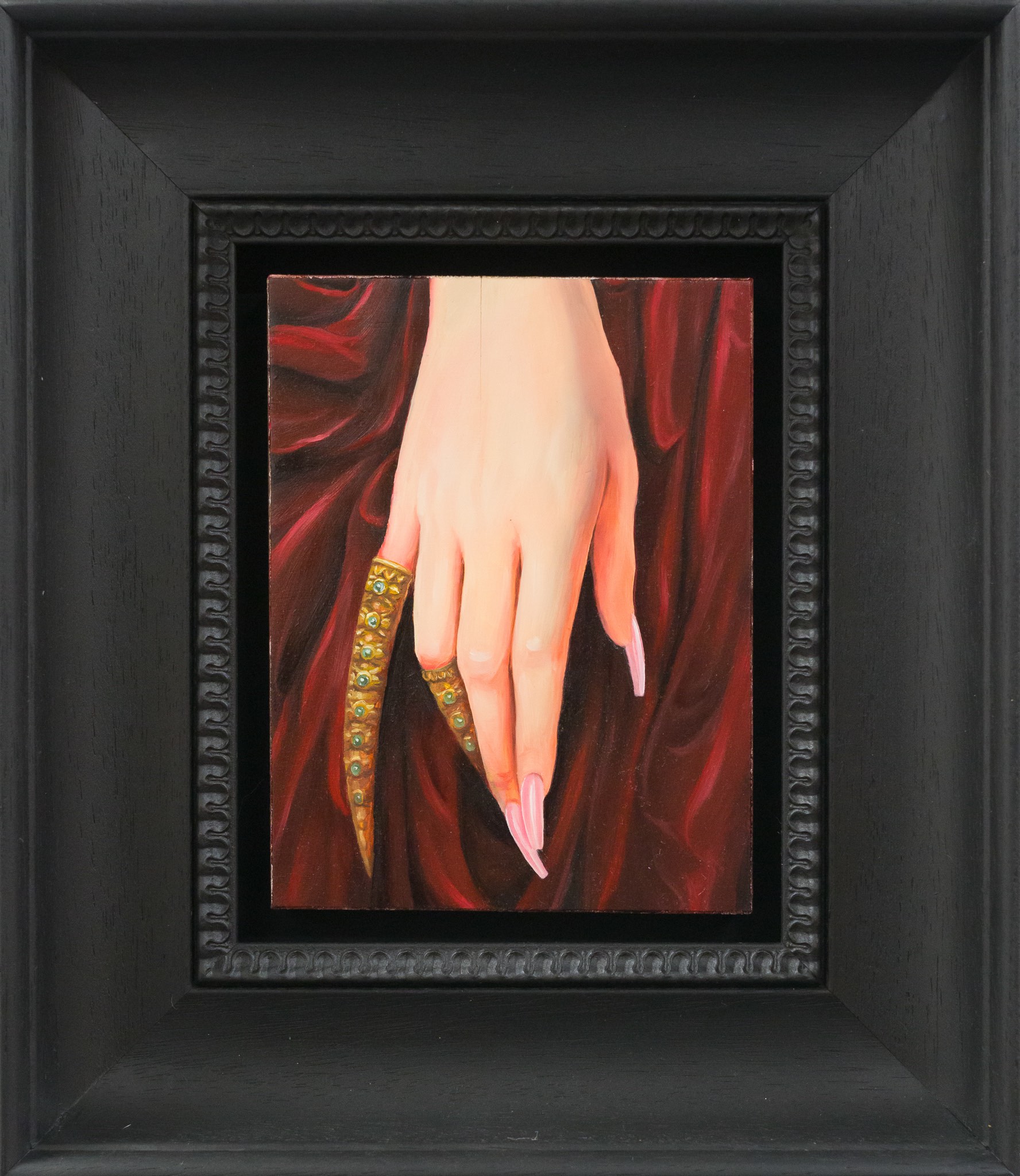 X
Imagine Yourself a Warrior
February 11–March 11, 2023
MOU PROJECTS is pleased to present "Imagine Yourself a Warrior," Xu Yang's first solo exhibition with the gallery as well as in Hong Kong. Extending from her Rococo-inspired oeuvre spanning still life, lush and meticulous self-portrait, as well as drag performance, the exhibition brings together a new body of paintings centered around an armored, pink-haired, and valiant-appearing heroine—a mesmerizing persona of the artist that aims to challenge the norms and politics revolving around gender, power, and representation. With romantic palettes, delicate brushwork, and an extravagant style, Xu's paintings seamlessly narrate fantastic truths, unfolding an expansive story about divine goddesses, lionhearted warriors, pink unicorns, and spectacular landscapes.
Informed by the artist's diasporic as well as queer experience, the motif of armor speaks for the want and need of self-defense against social privileges and oppressions, especially amidst worldwide anti-Asian racism and xenophobia fueled by the COVID-19 pandemic. Dressed in a pink Rococo wig, sheer chiffon garment, and elaborate makeup, the protagonist in Xu's paintings is multifaceted—under the artist's exquisite depiction, she sometimes stands in a stately manner holding a palette (Aspiration, all works 2022), reposes casually on a luxury French-style sofa (It Is So Much Simpler to Bury Reality than It Is to Dispose of Dreams), and other times wears a mask-like metal helmet (Masked Warrior). Flamboyantly chivalrous yet unflinchingly vulnerable, her arresting and glaring stare confronts the gaze of the audience, as if reclaiming a space of her own and declaring power embedded in her femininity.
In Touch, a small-format painting series that focuses on the depiction of hands, the concept of armor is manifested in a more nuanced manner within the portrayal of fingernail guards. A piece of traditional Chinese jewelry particularly popular during the Qing Dynasty, fingernail guards are typically worn by the elite of the Manchurian court ladies. Although often considered a sign of elegance and beauty, their slim and tapered shape also allows the possibilities of assassination as a deadly weapon, thus evoking the impression of armor for the fingers and further prompting multilayered interrelations between the idea of beauty, danger, and defense.
Elsewhere in Xu's works, the defiant female warrior is marvelously reimagined and embodied by a pink, armored unicorn—a heavenly creature that only exists in mythologies and fairytales. In tender and intricate strokes, the angelic unicorn—symbolic of innocence and hope—is rendered otherworldly by Xu to express a wistful yearning for the world to eschew prejudice, unjust, and hostility towards differences. Such a hopeful sentiment is also envisaged in the two Untitled works, which focus on the magnificent clouds at either twilight or sunrise. For Xu, the skyscape is what connects her to those hailing from varied backgrounds. Although with different experiences and beliefs, we are all enchanted by the beautiful, dreamy light of the sun on the horizon.
On Xu's luxurious and refined painting surfaces, details ceaselessly entice. Imbued with expressive lines and pastel colors, the works reflect the celebration of fantasy, the coalescence of various worlds, as well as the relentless search for self-identity. In the exhibition, the painterly terrains are portals that shepherd the spectators into a fictional space where eras interweave, armor glows on effeminate bodies, and one imagines oneself being a warrior.
About the Artist
Xu Yang (b. 1996, Shandong, China) interweaves fantasies, performativity, as well as the construction of identity in her painting-centered practice. Drawing inspirations from European art history, fashion, fairytales, and drag performances, her meticulous techniques and Rococo-influenced style yield fantastic worlds where figures, objects, and scenery are perceived as tender yet assertive, sweet yet powerful. Considering most of her paintings "self-portraits," Xu assumes a critical approach to interrogating the questions of identity. Incorporating the intricacies of mirror images, she creates intriguing spaces on her canvases where gazes converge and antagonize, overthrowing ideologies that confine the definition of femininity.
Xu obtained her BA in Painting with First-Class Honours from Wimbledon College of Arts, University of the Arts London in 2018 and her MA in Painting from the Royal College of Art in 2020. She was the winner of ArtWorks Open awards by Barbican Arts Group Trust in 2019 and was shortlisted for the Contemporary Young Artist Prize by The Biscuit Factory in 2020. In 2023, she received LGBTQIA+ History Month Social Commission by Tate Collective. Her works have been showcased worldwide, including in Hong Kong, London, Shanghai, Venice, Athens, and New York.
The artist currently lives and works in London, UK.
Imagine Yourself a Warrior
February 11–March 11, 2023