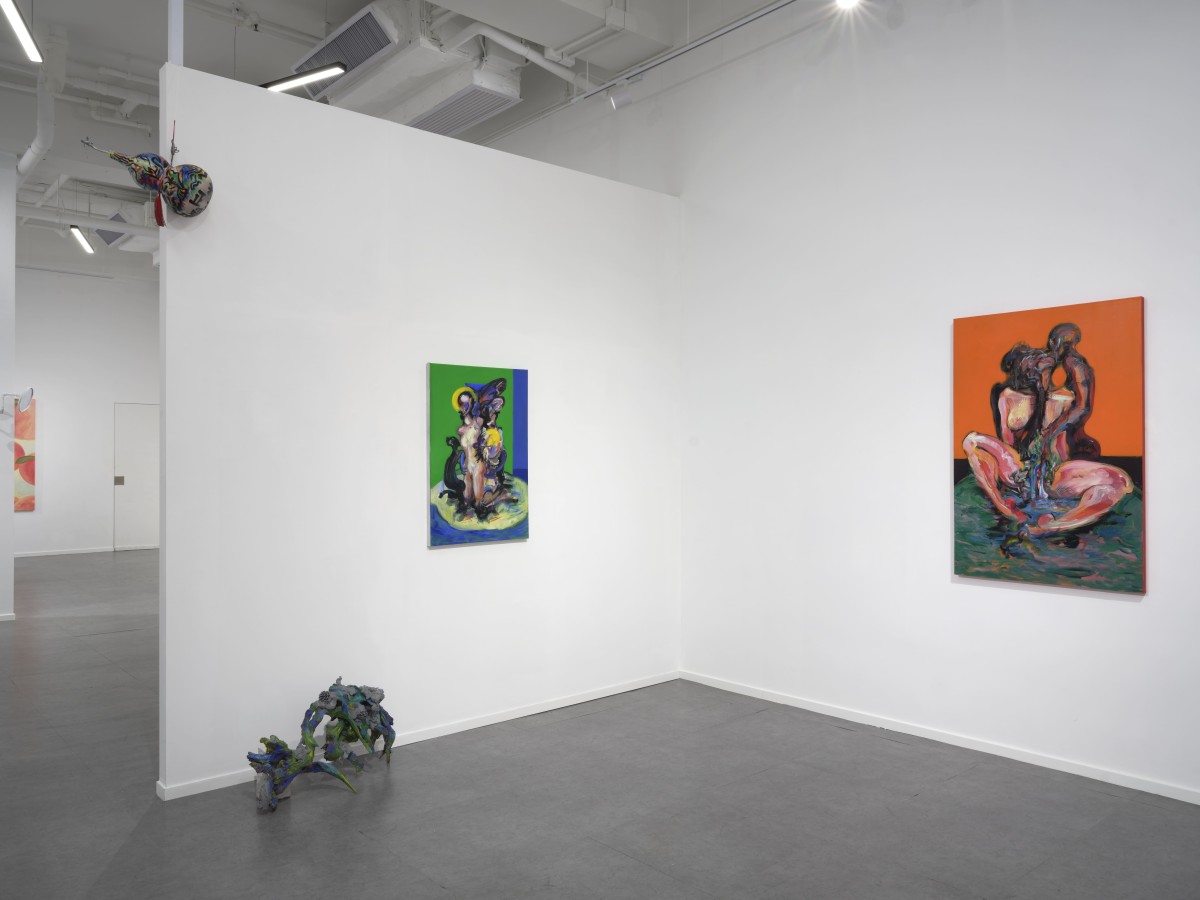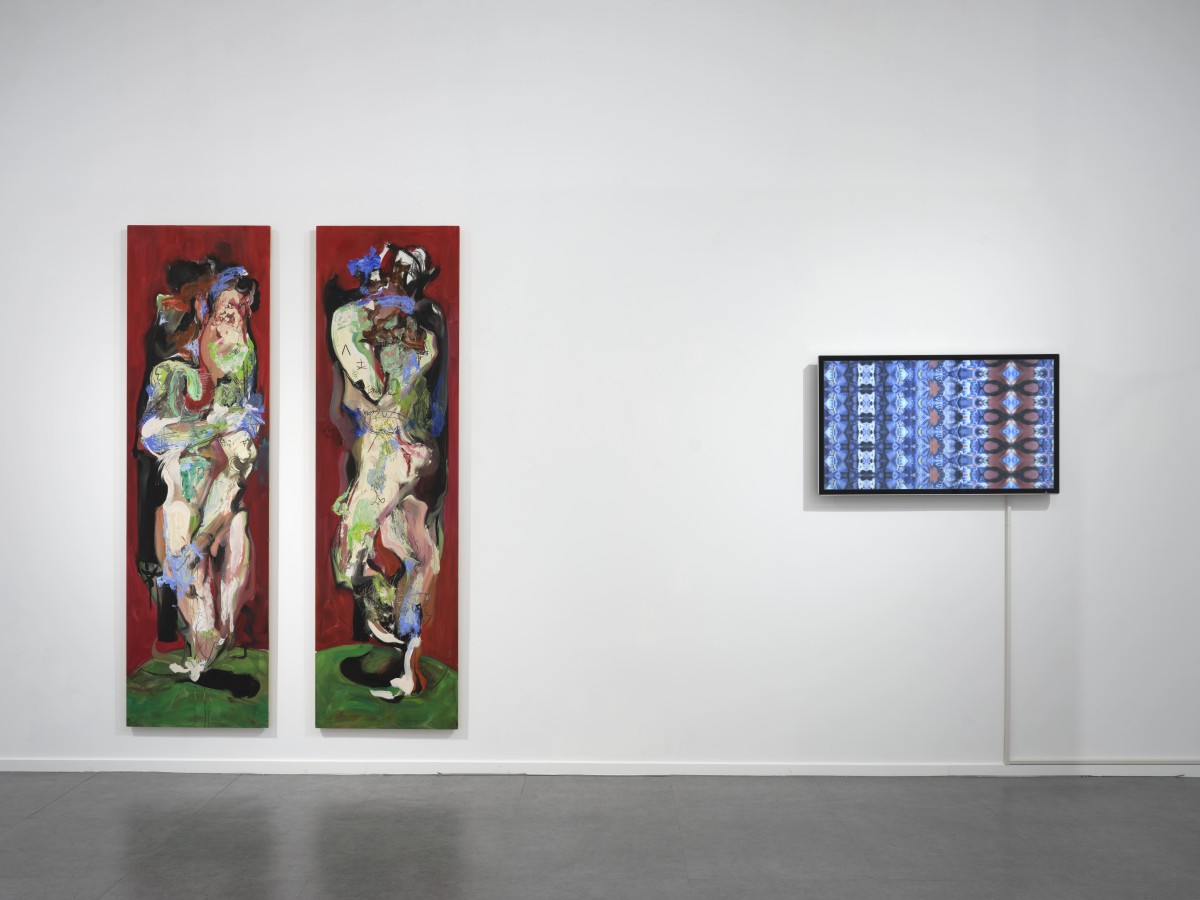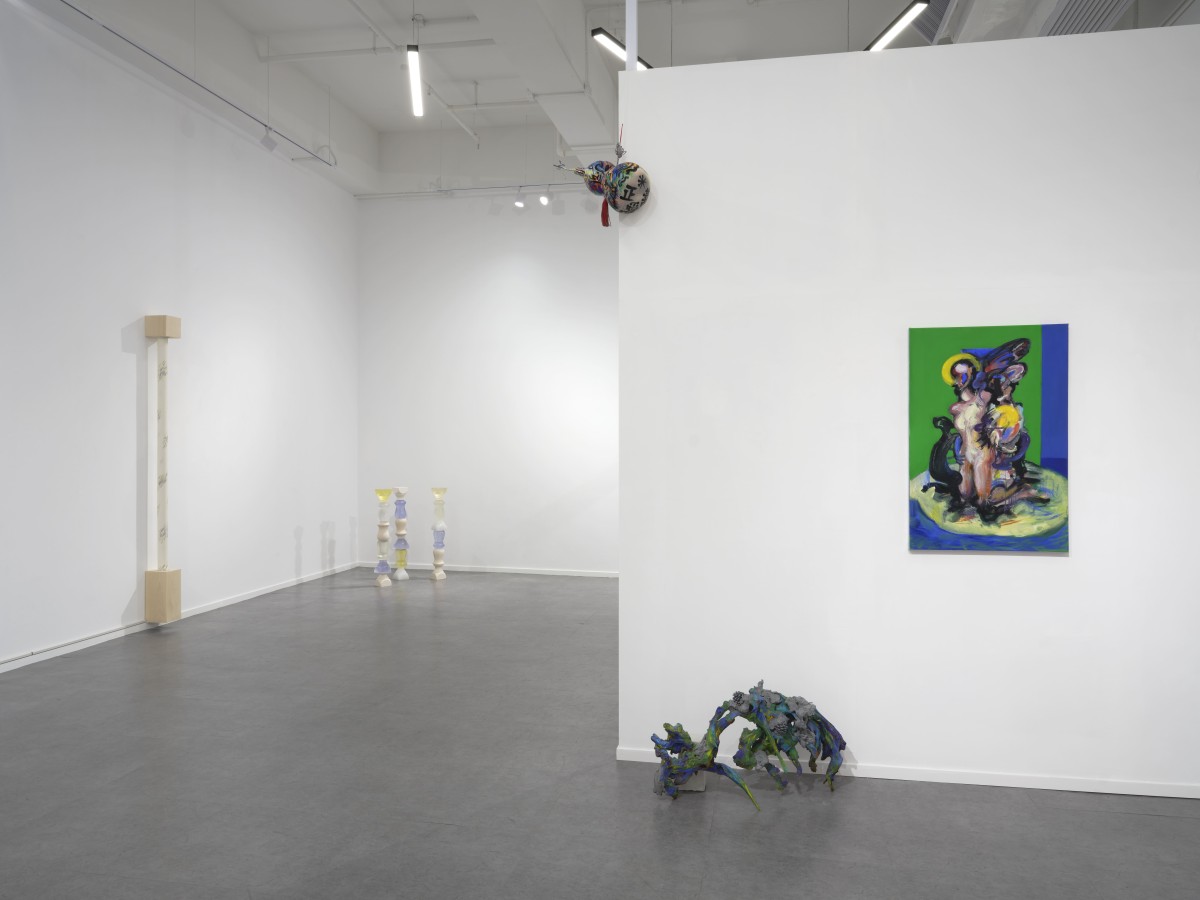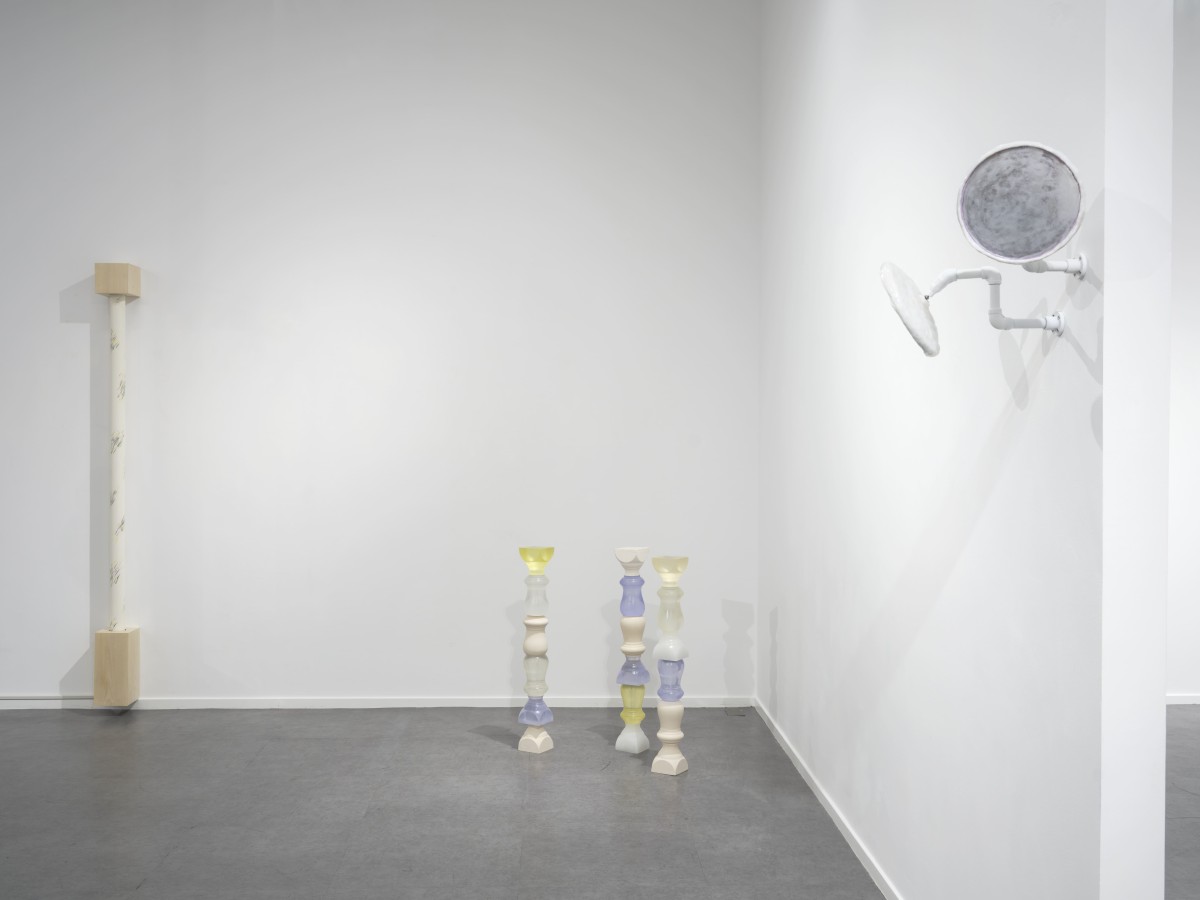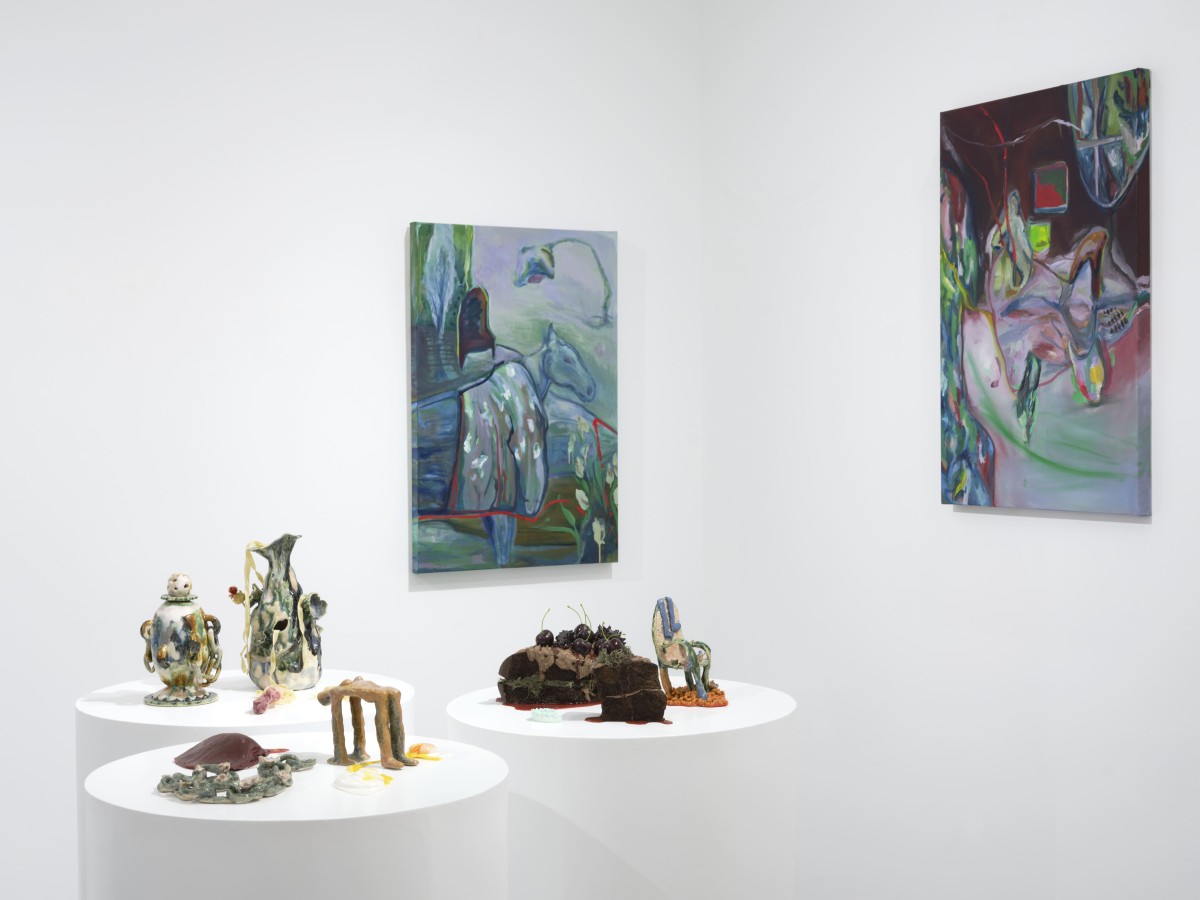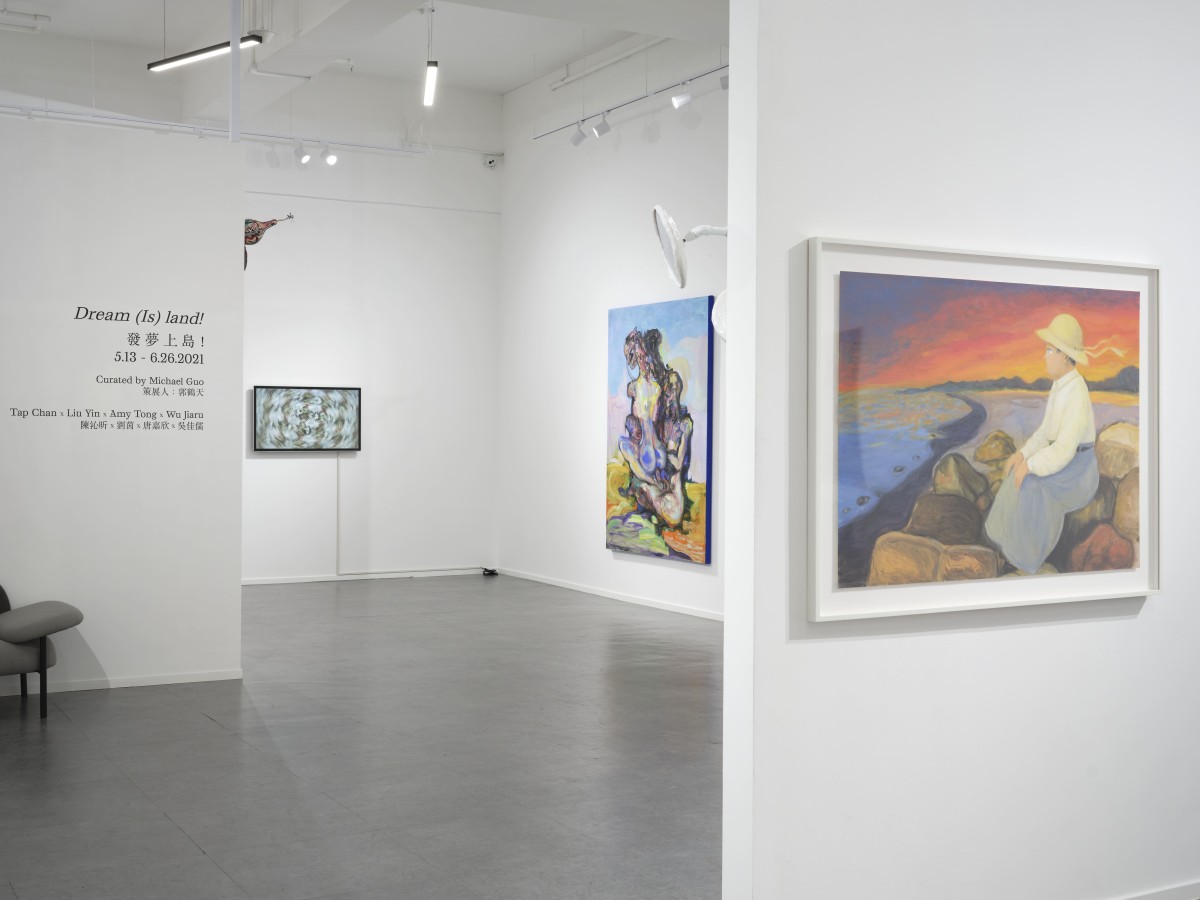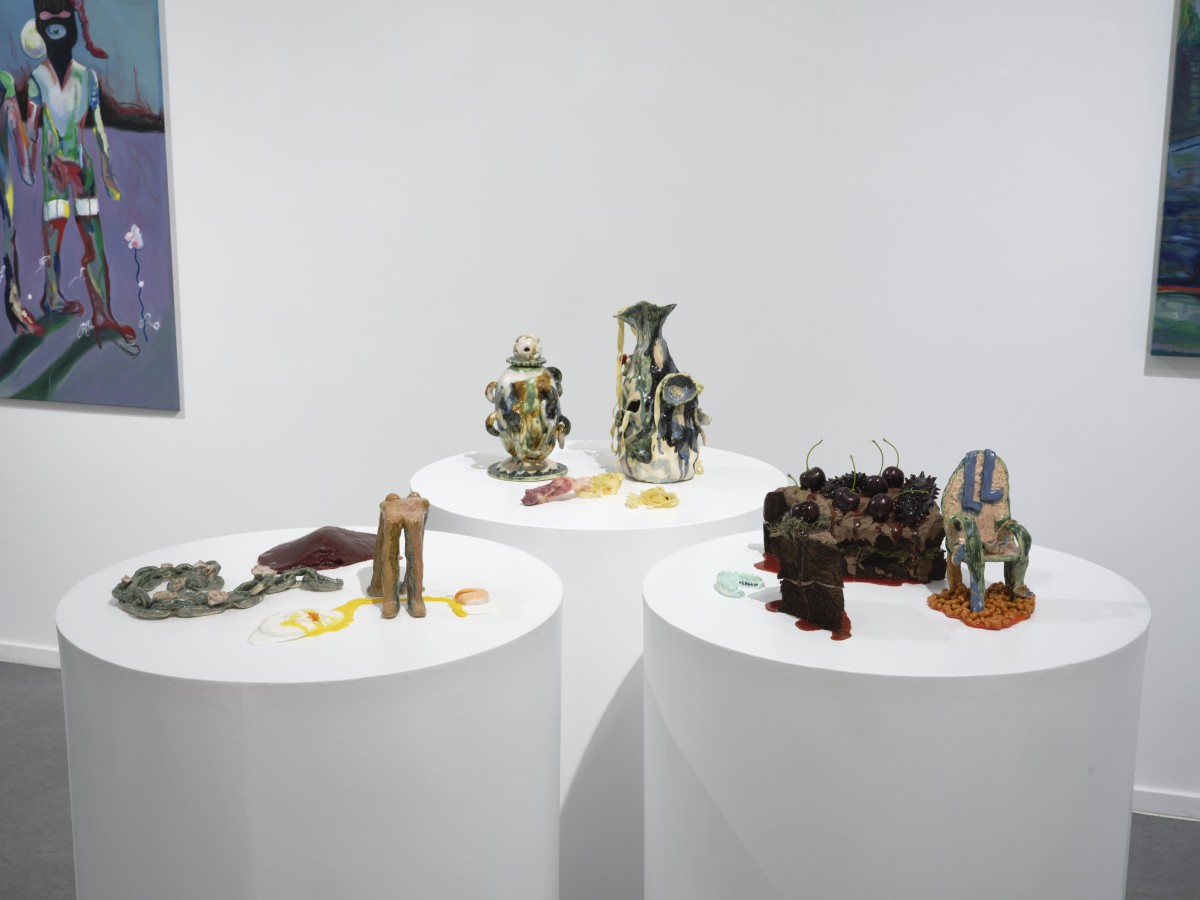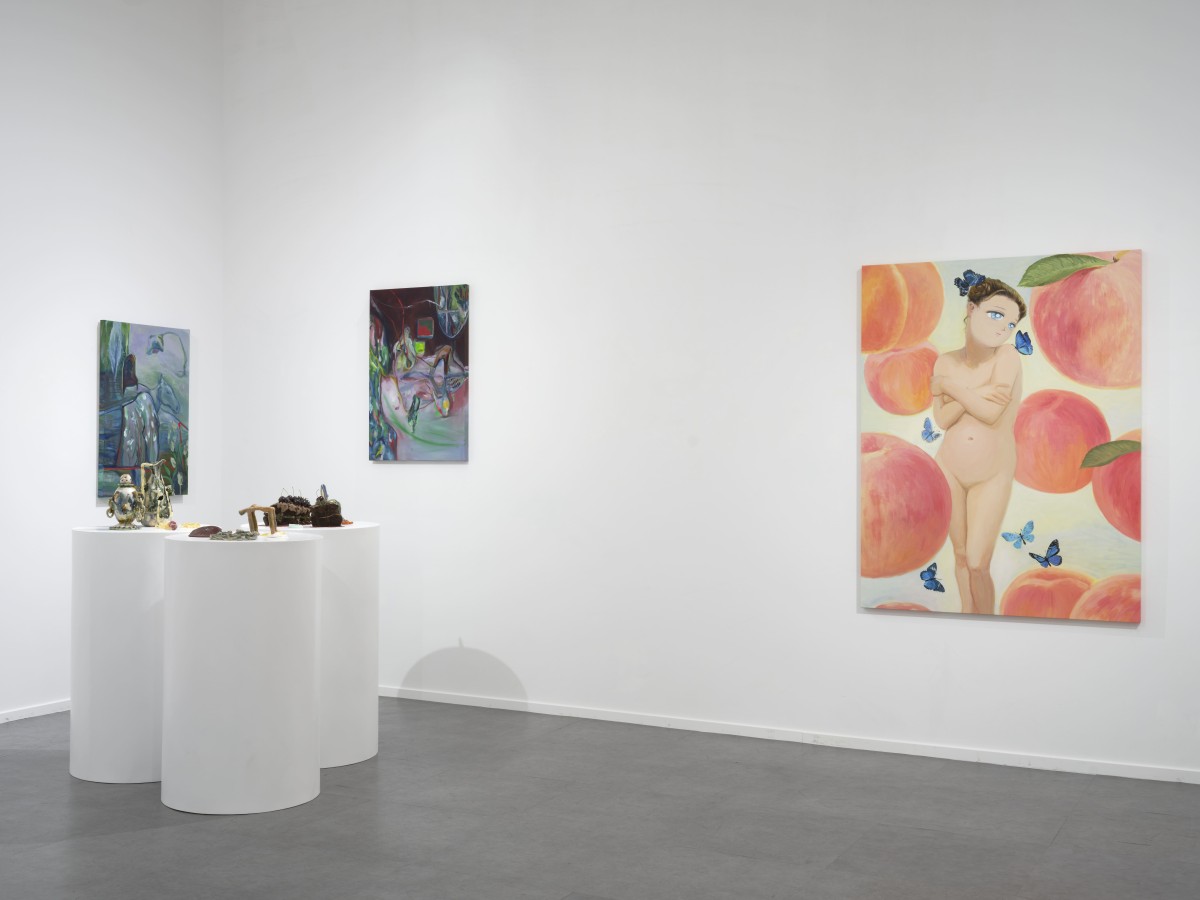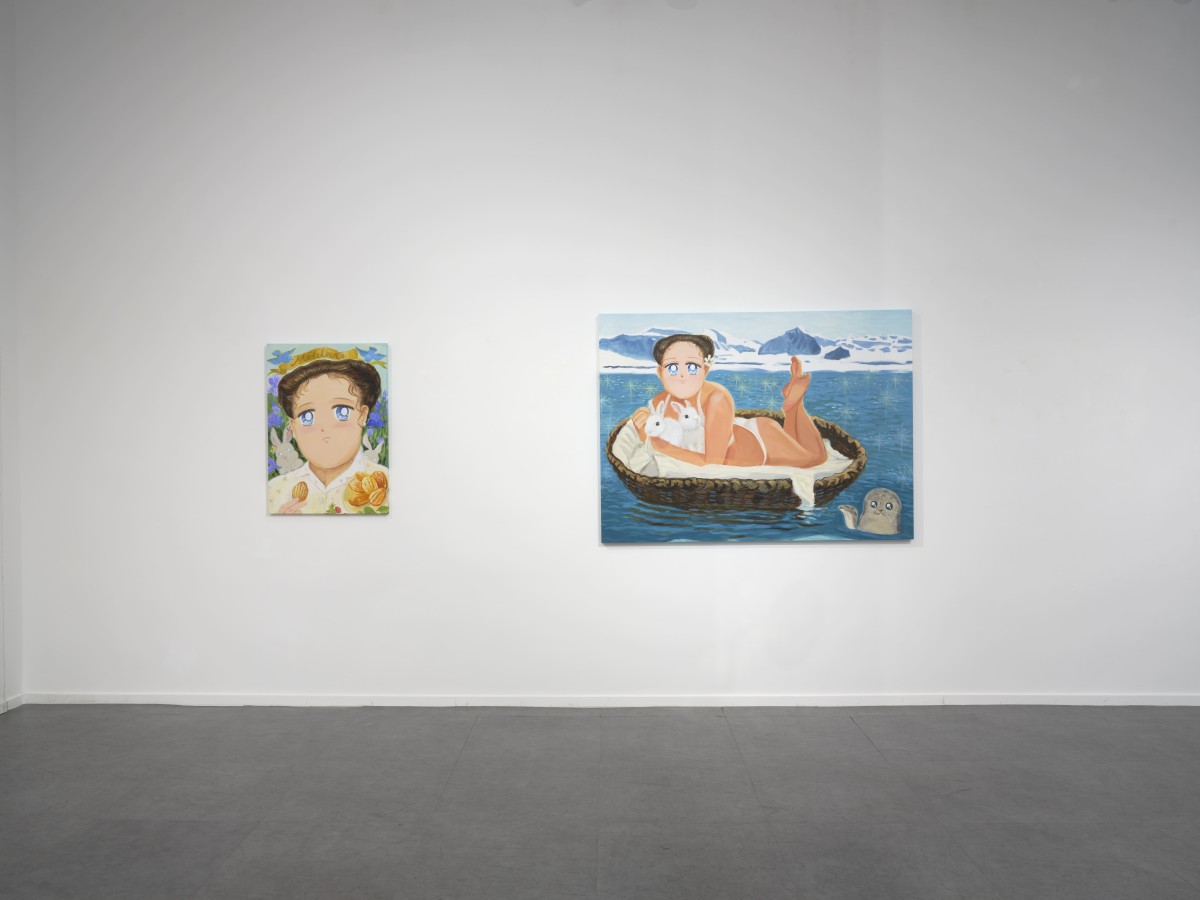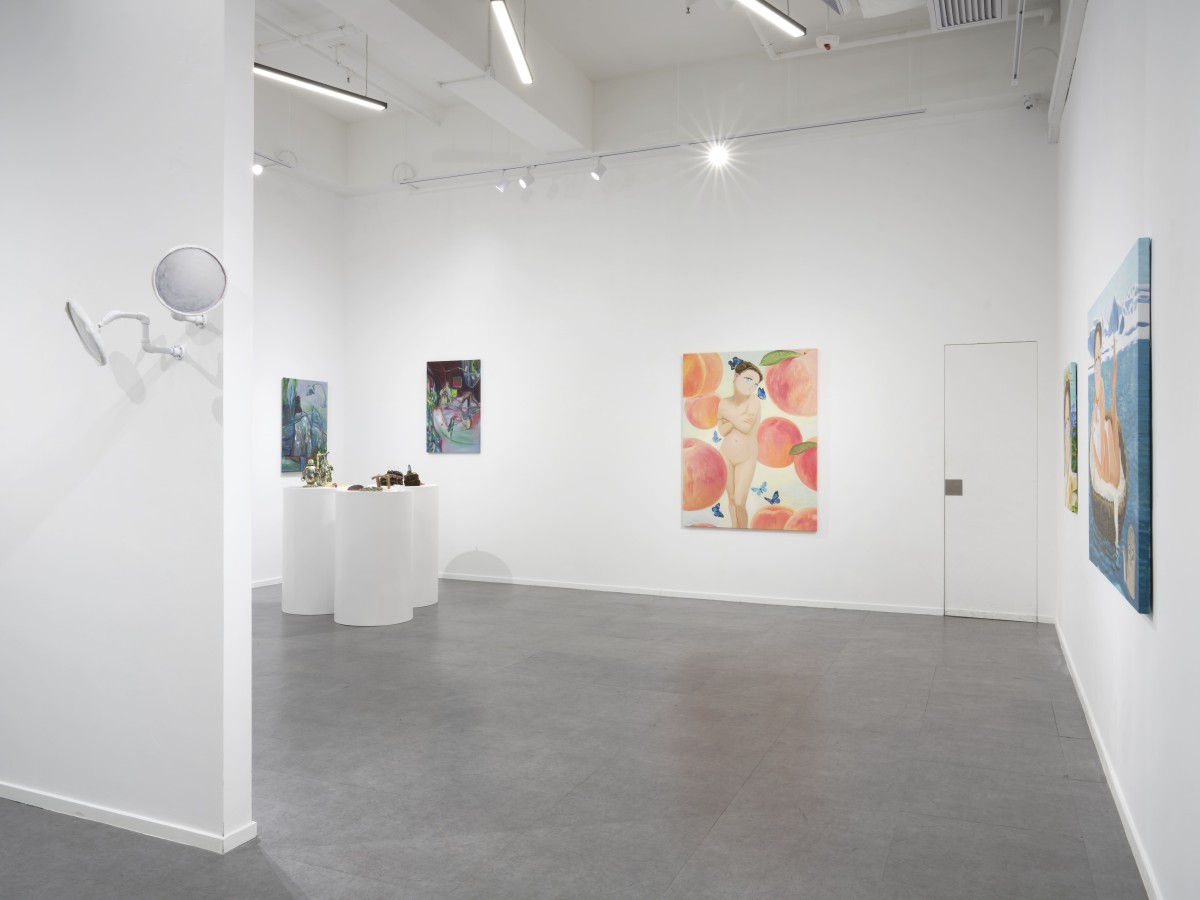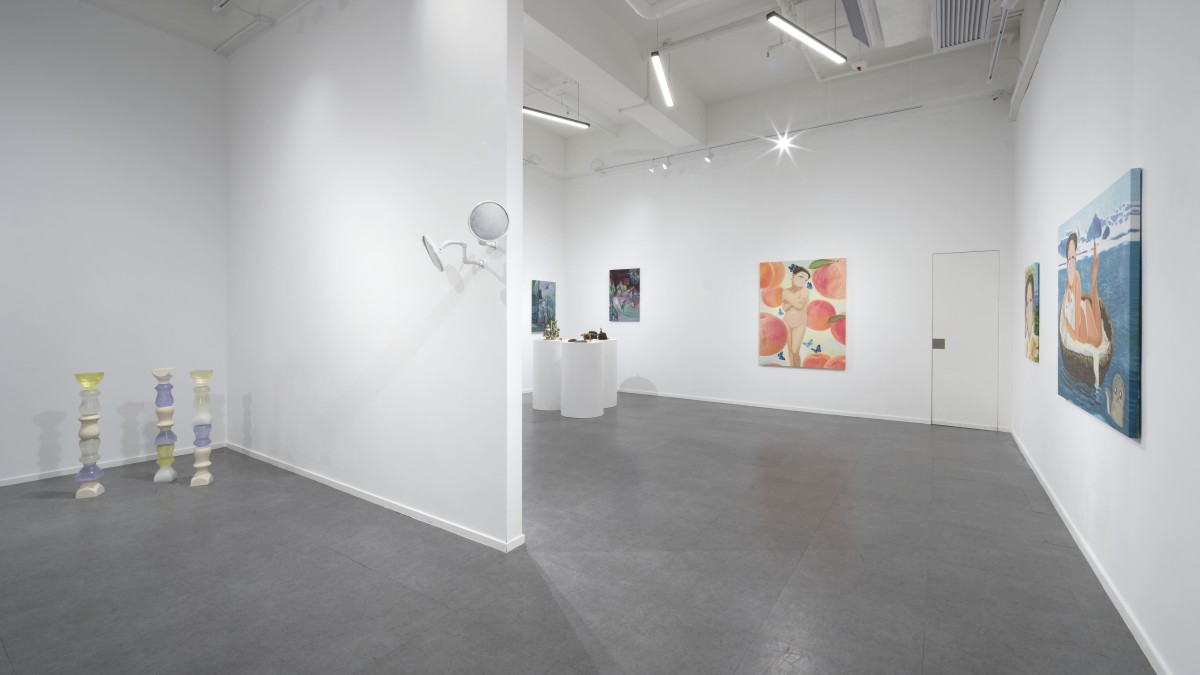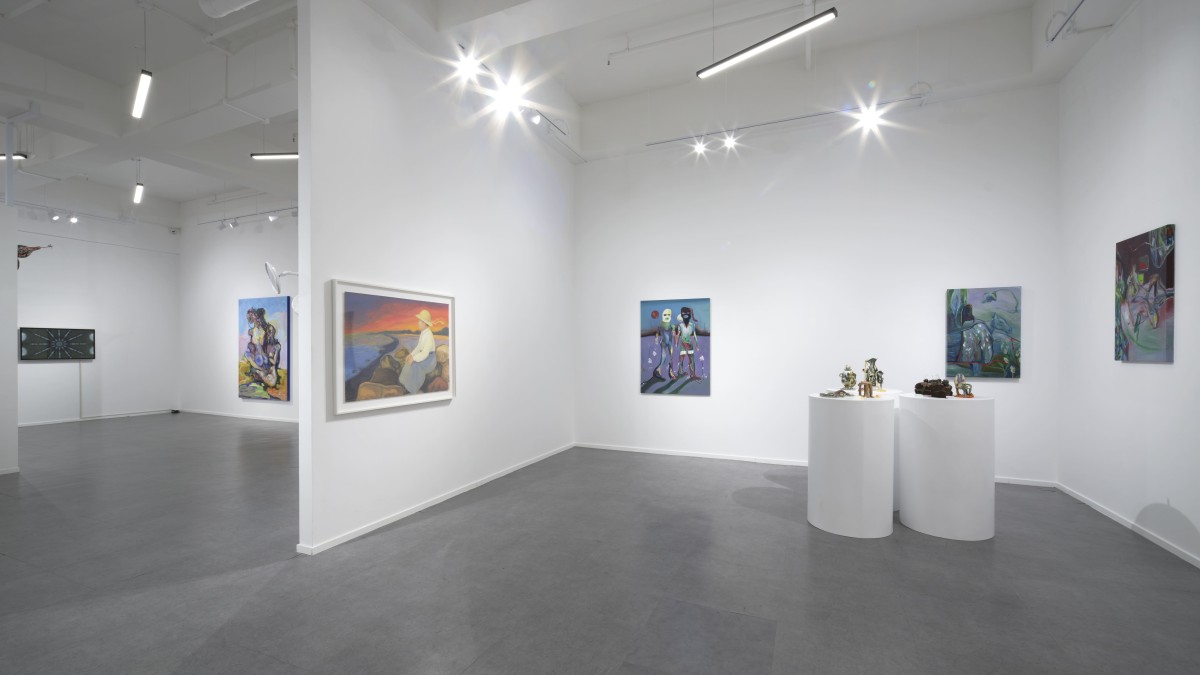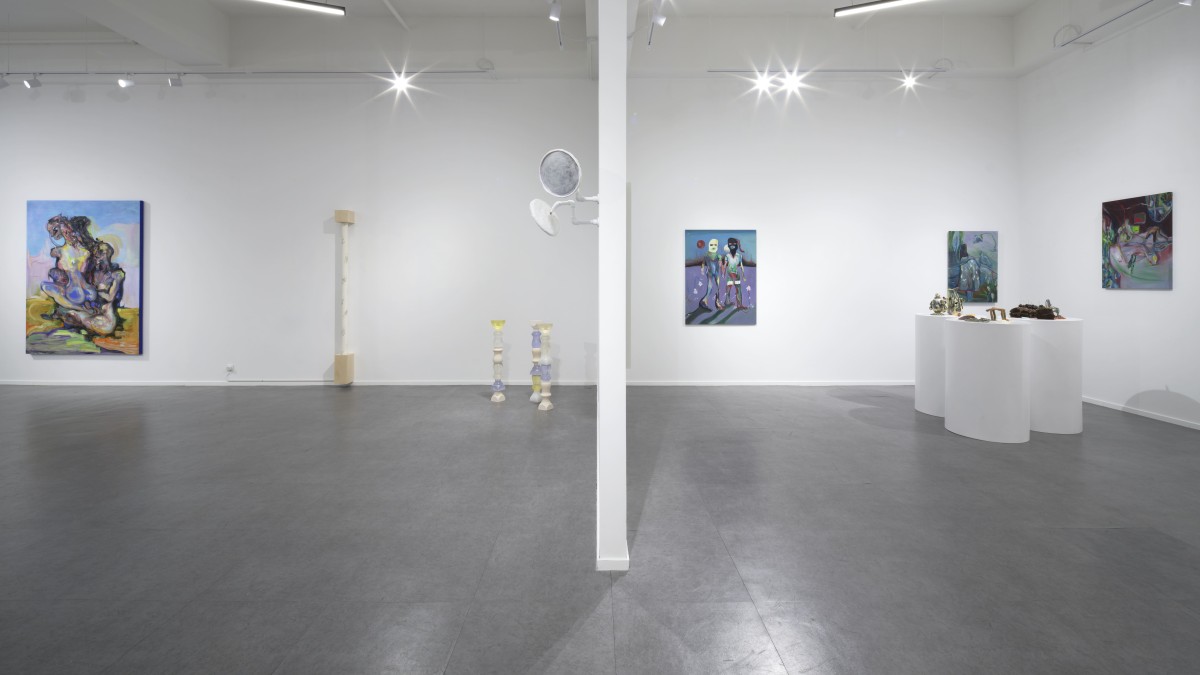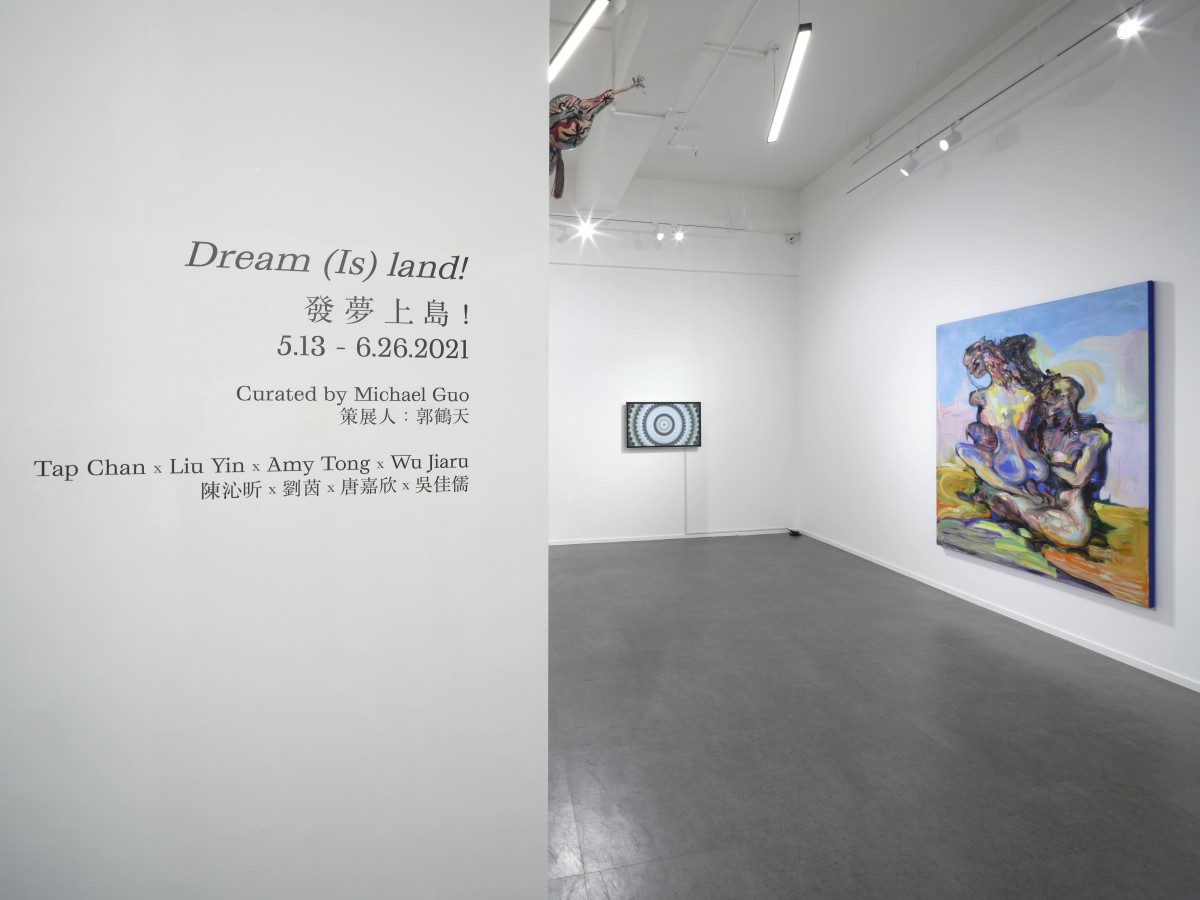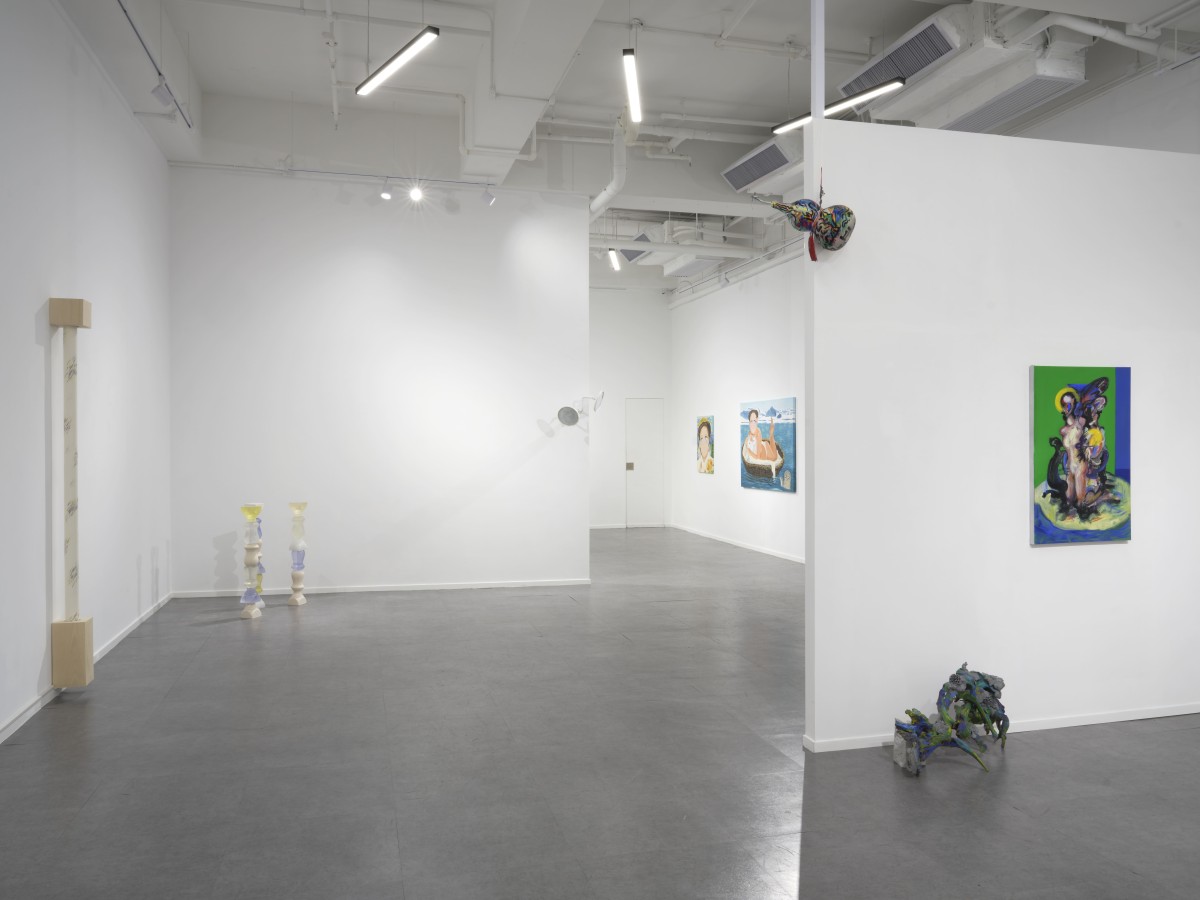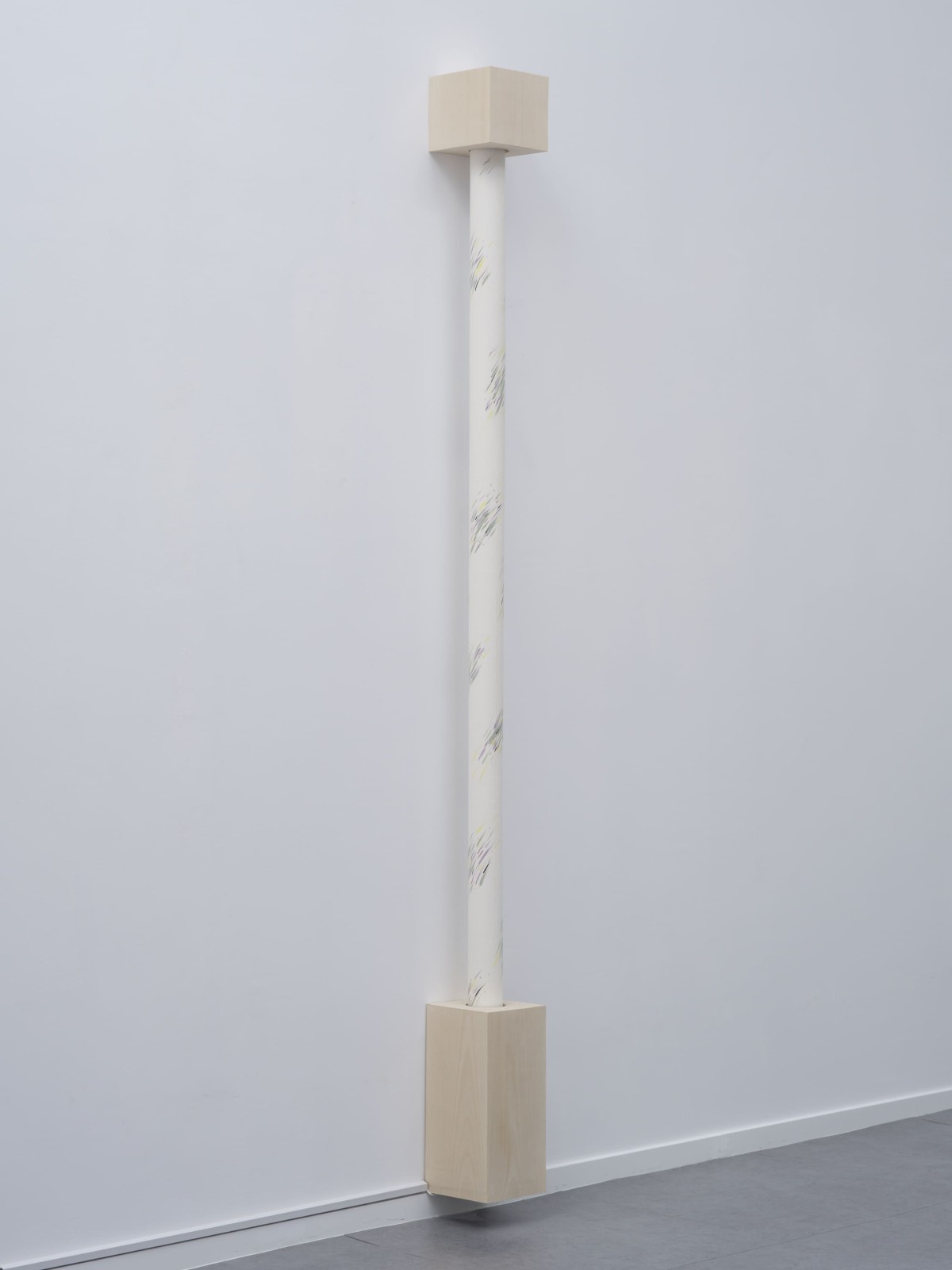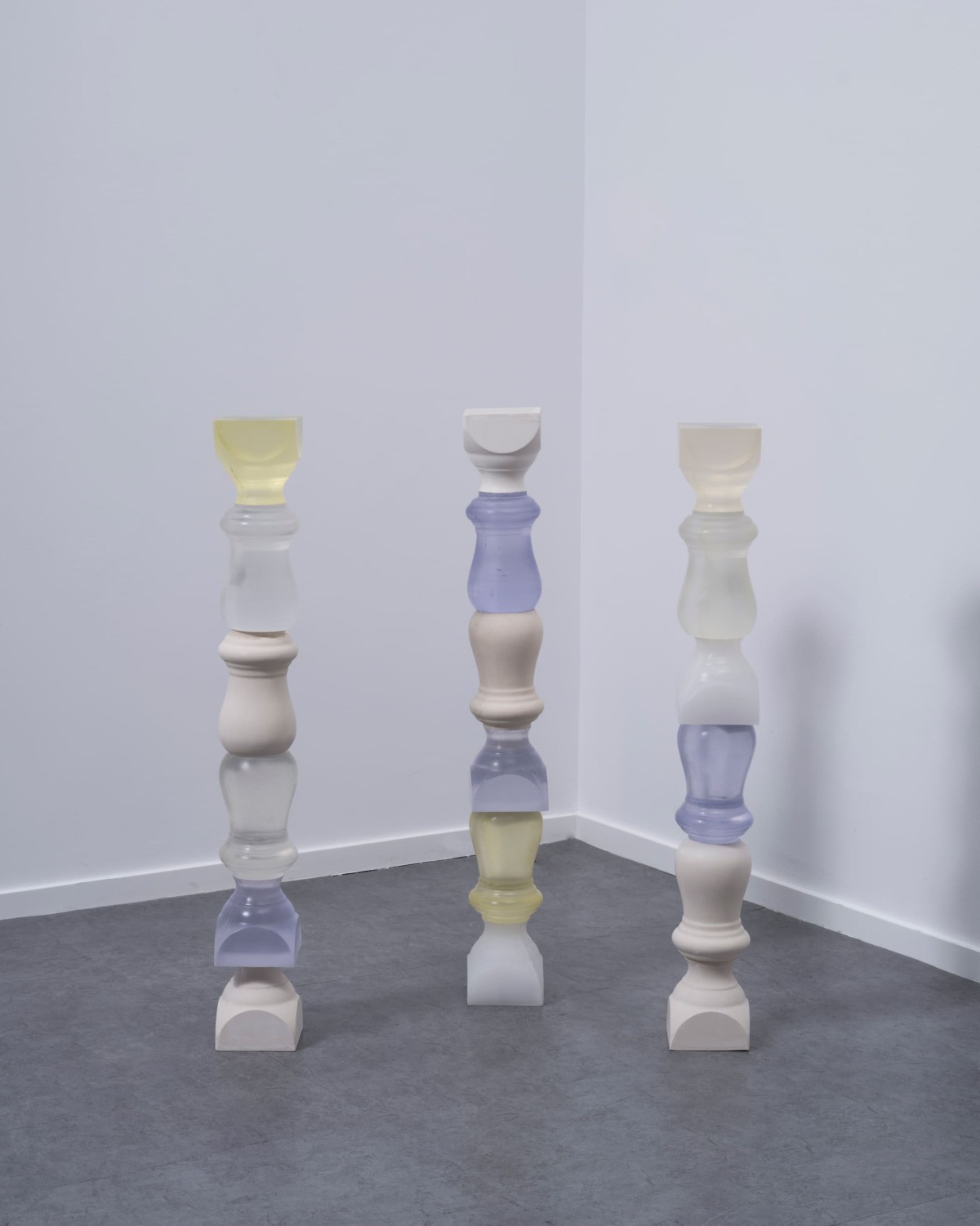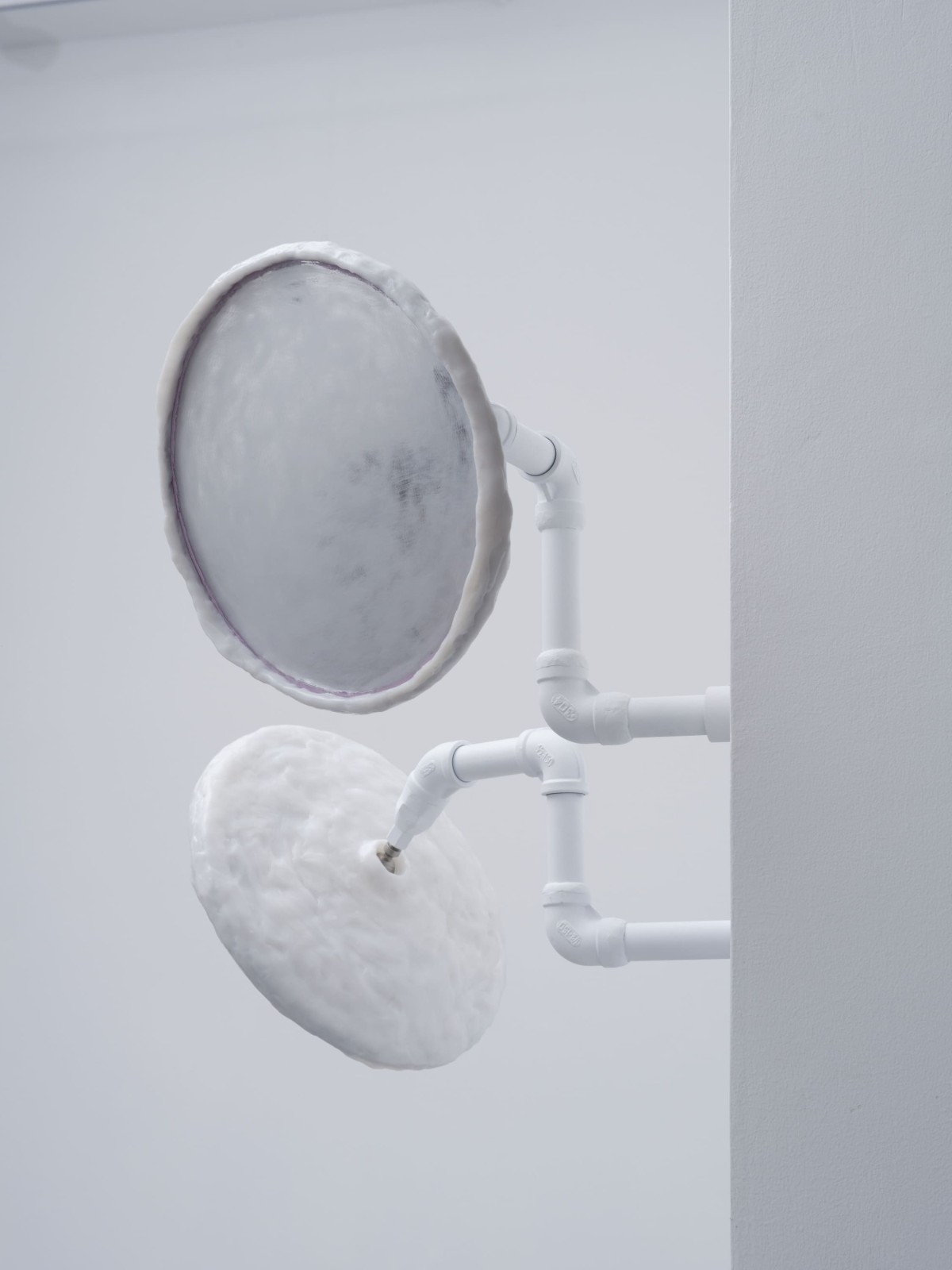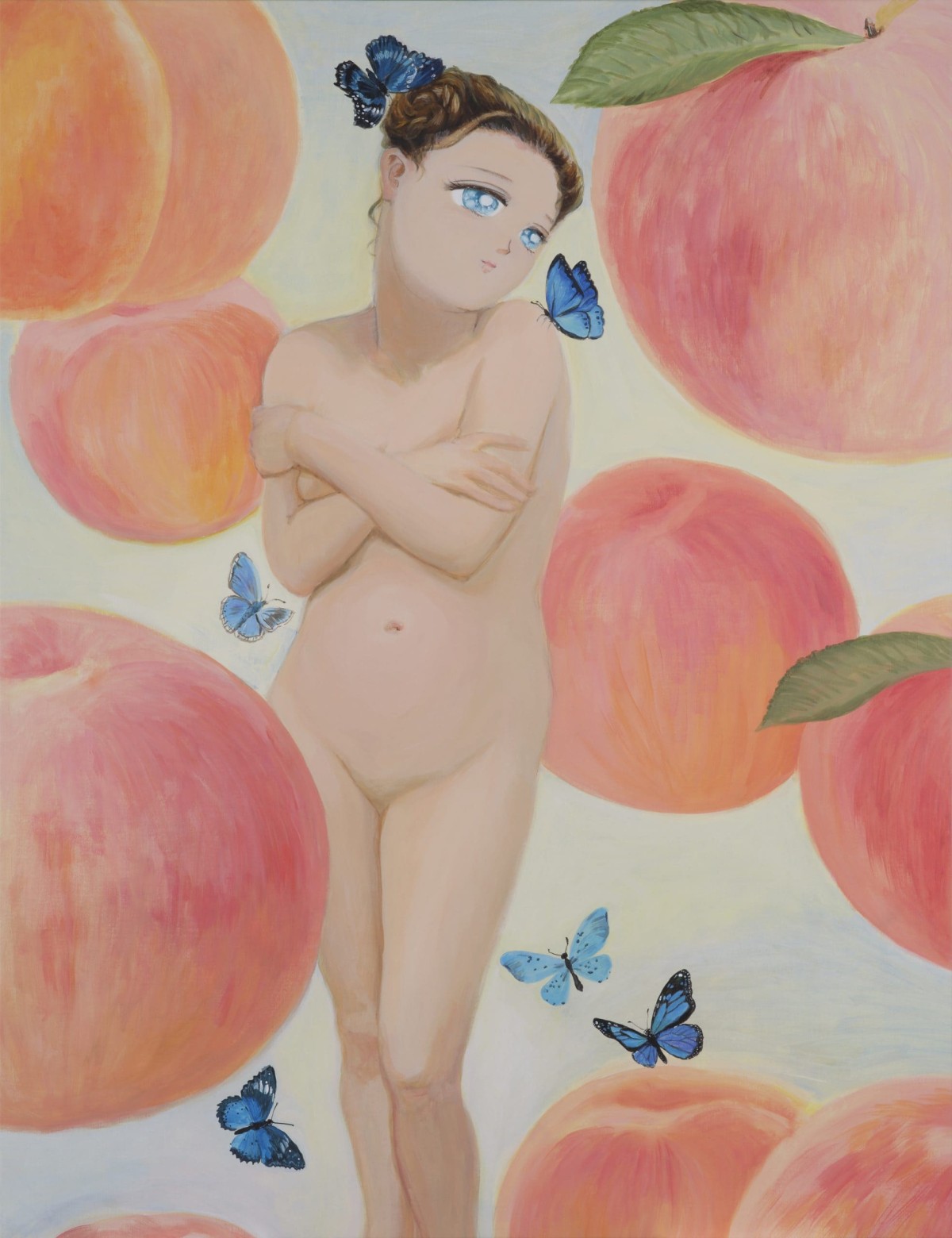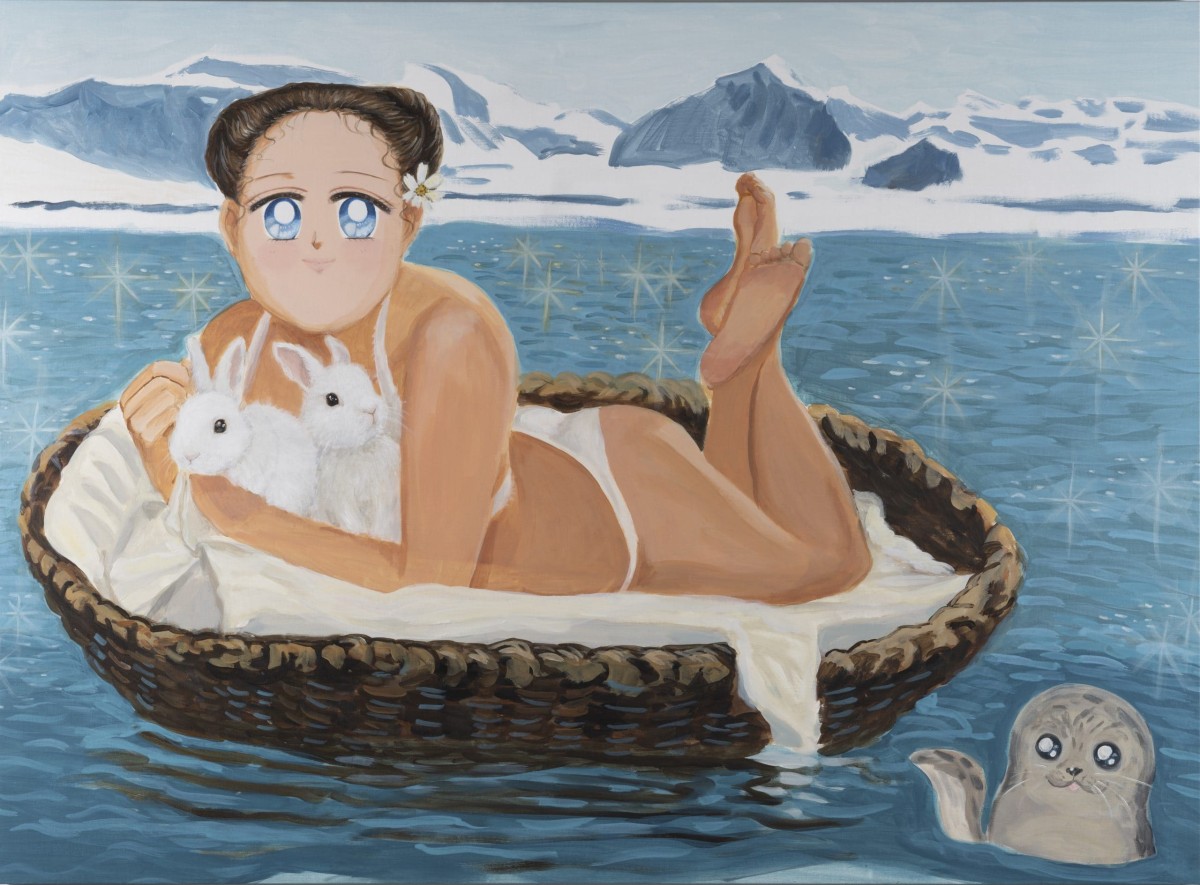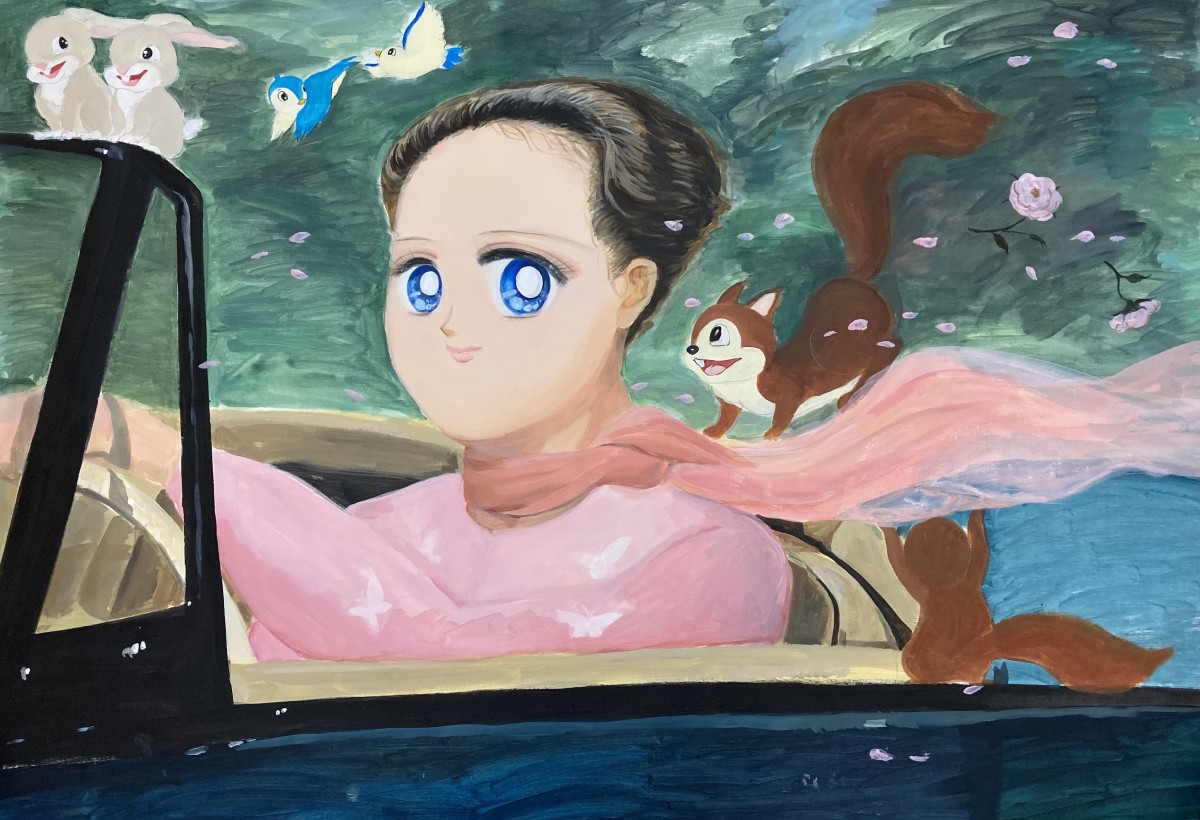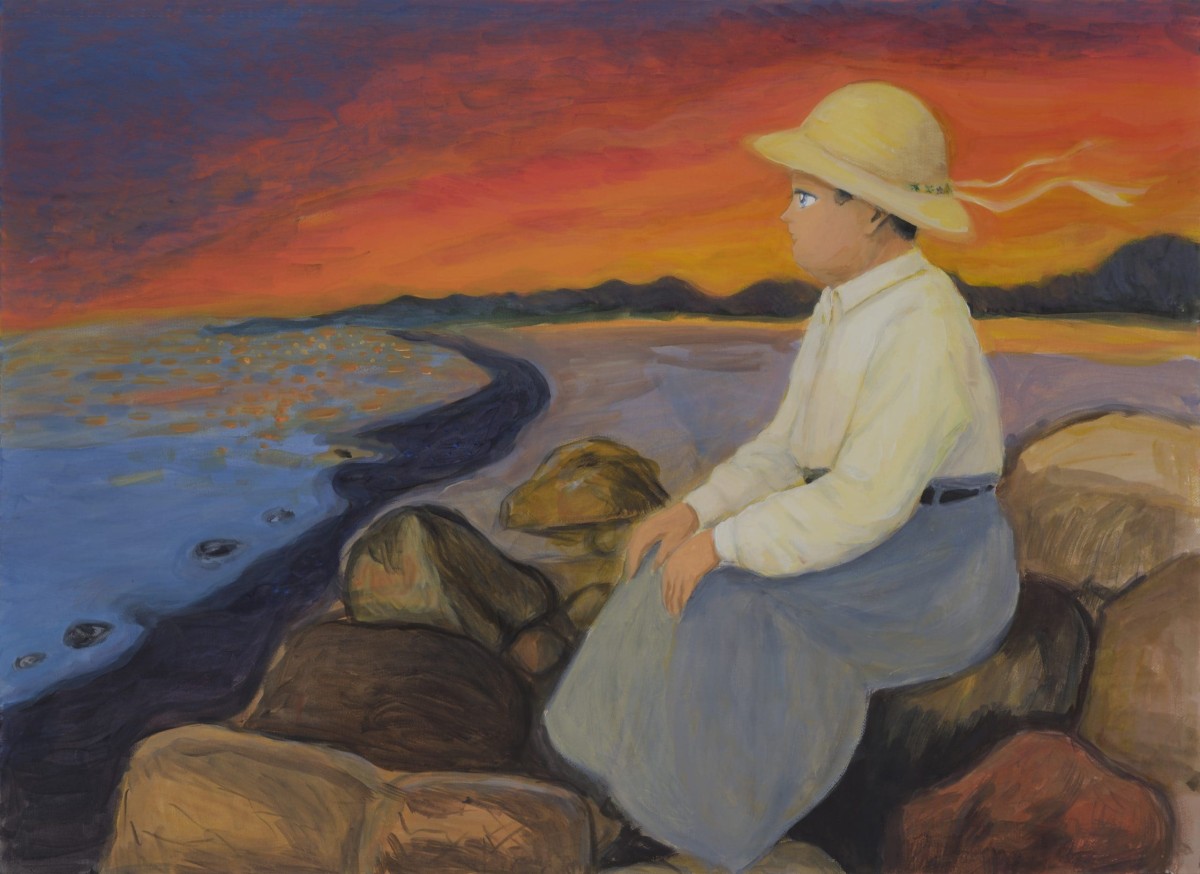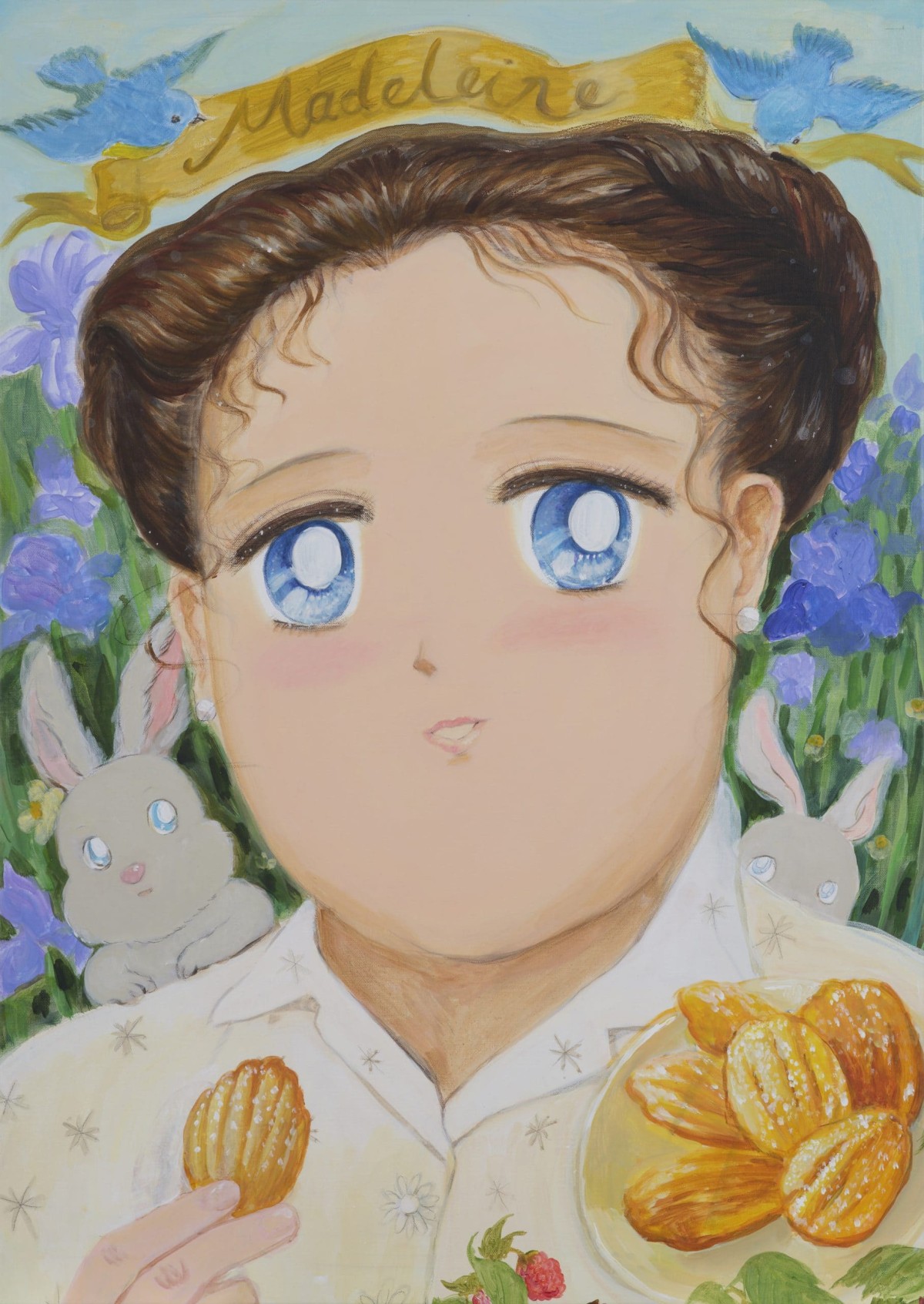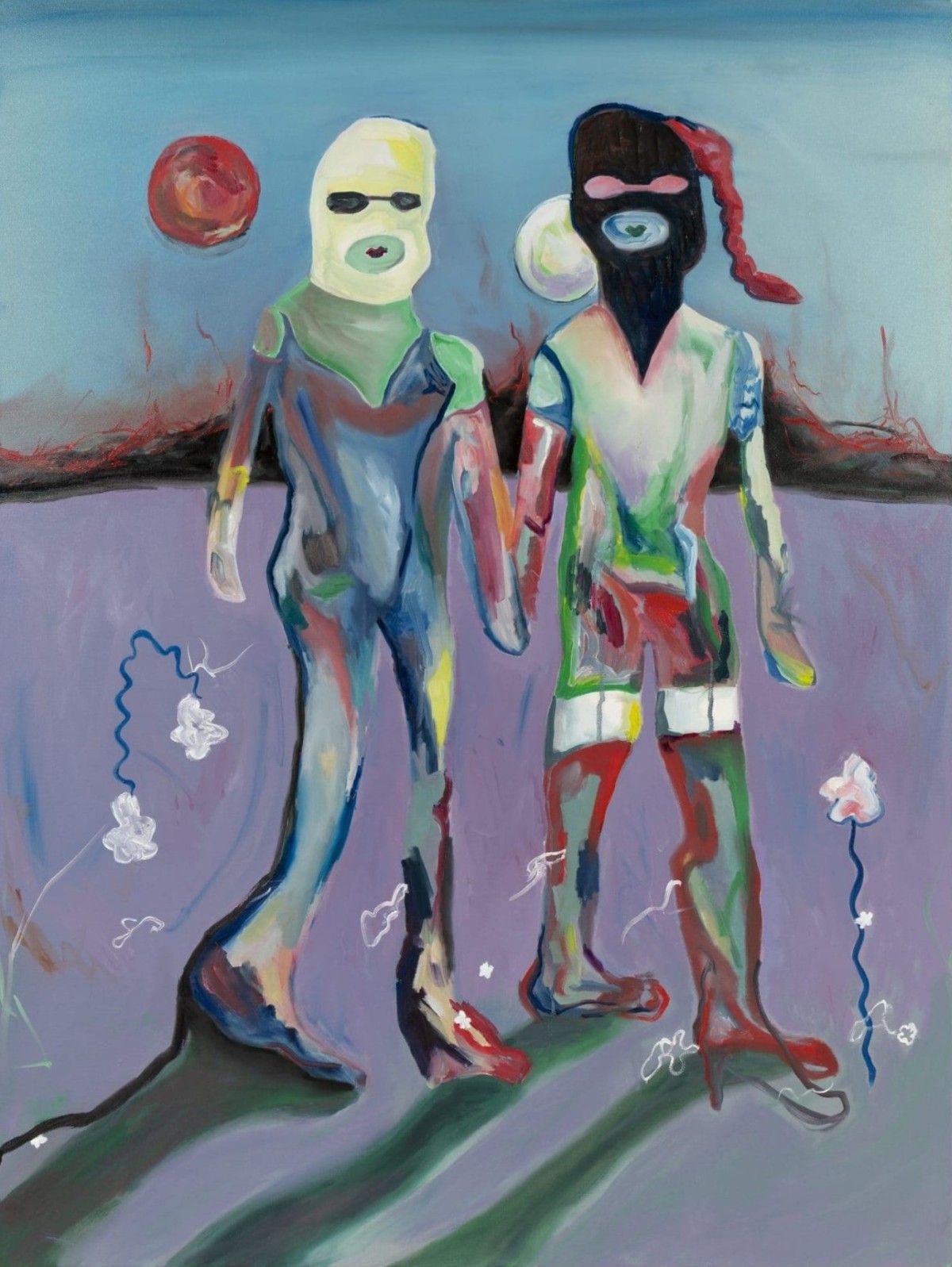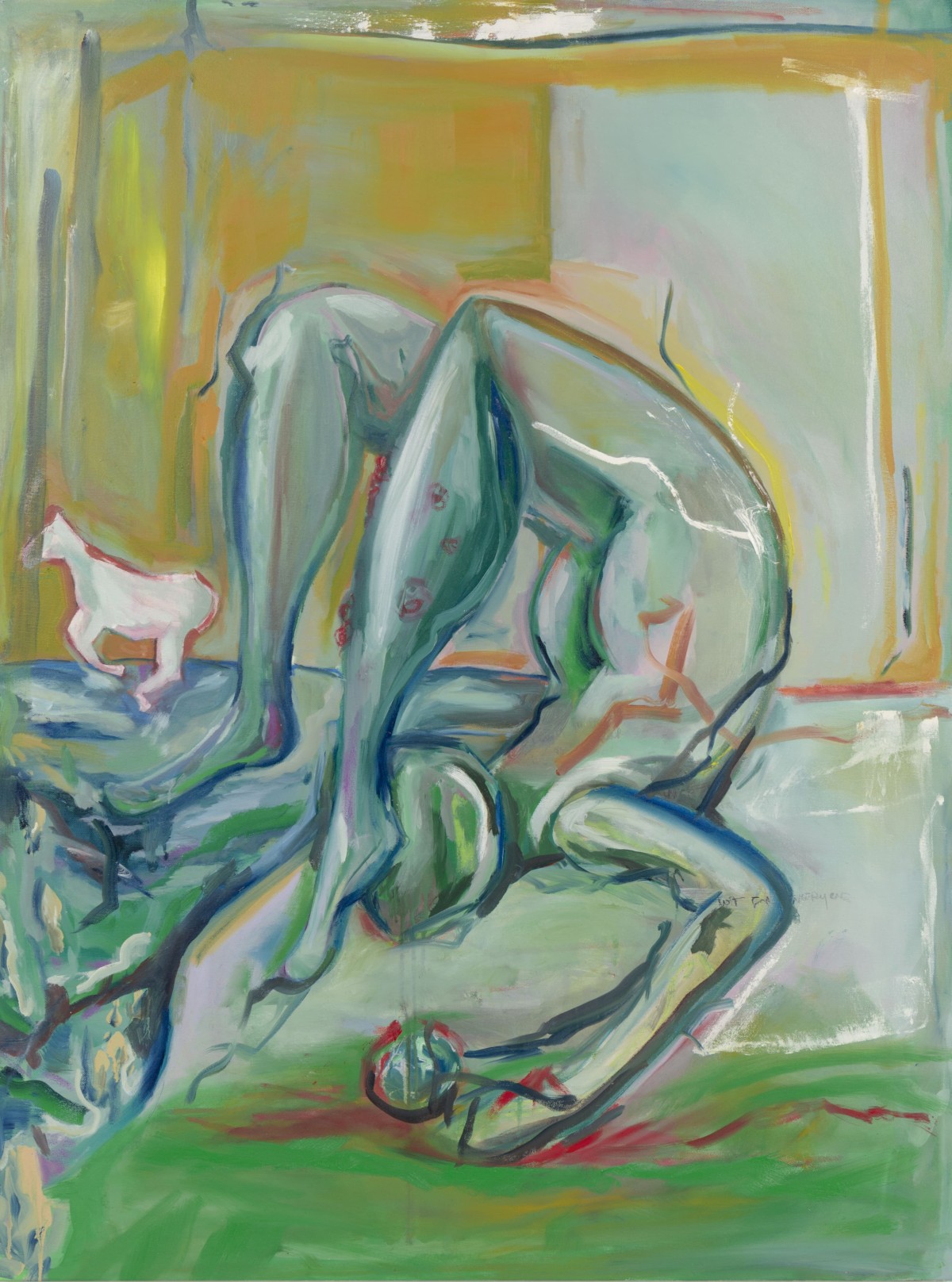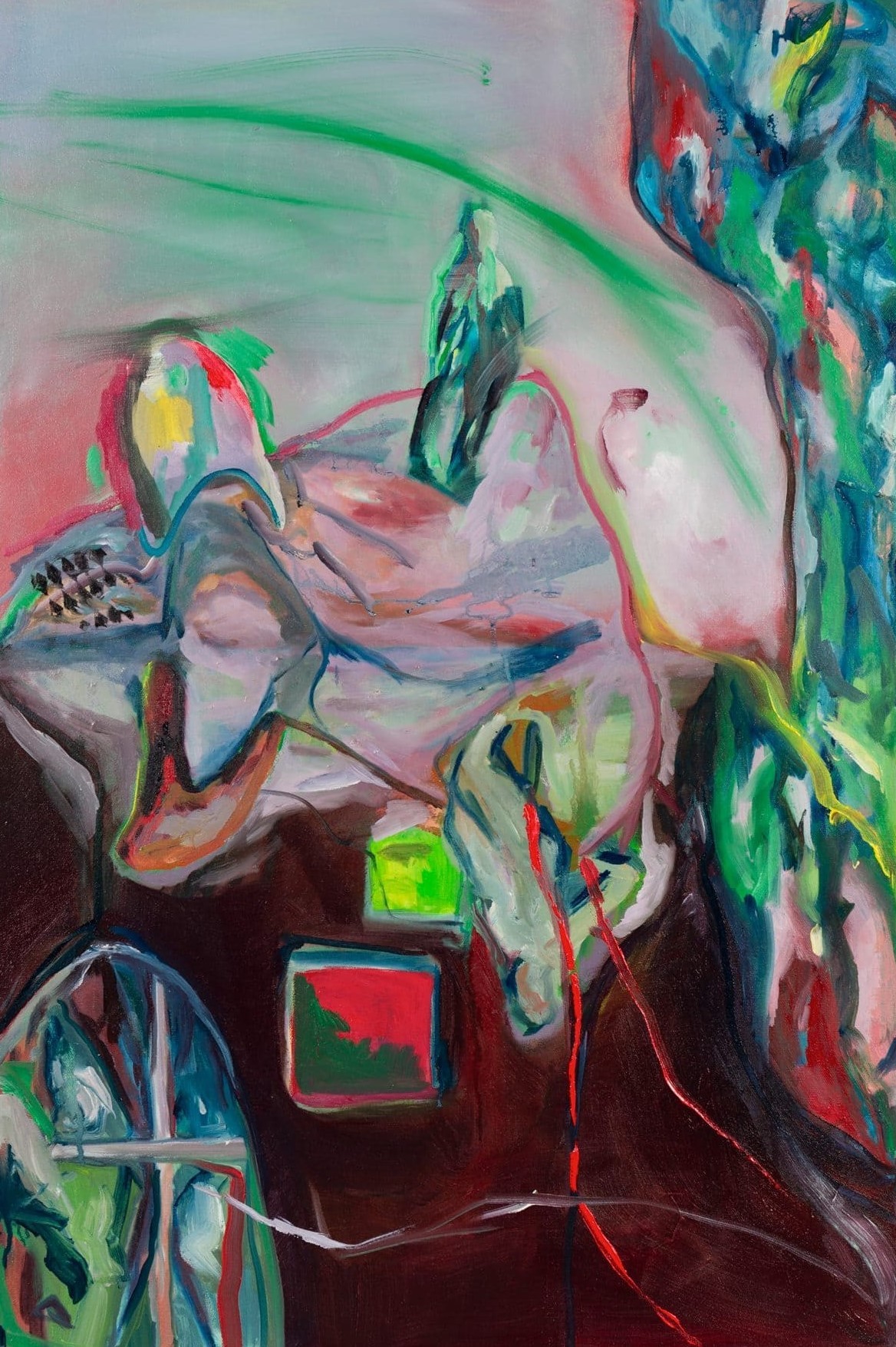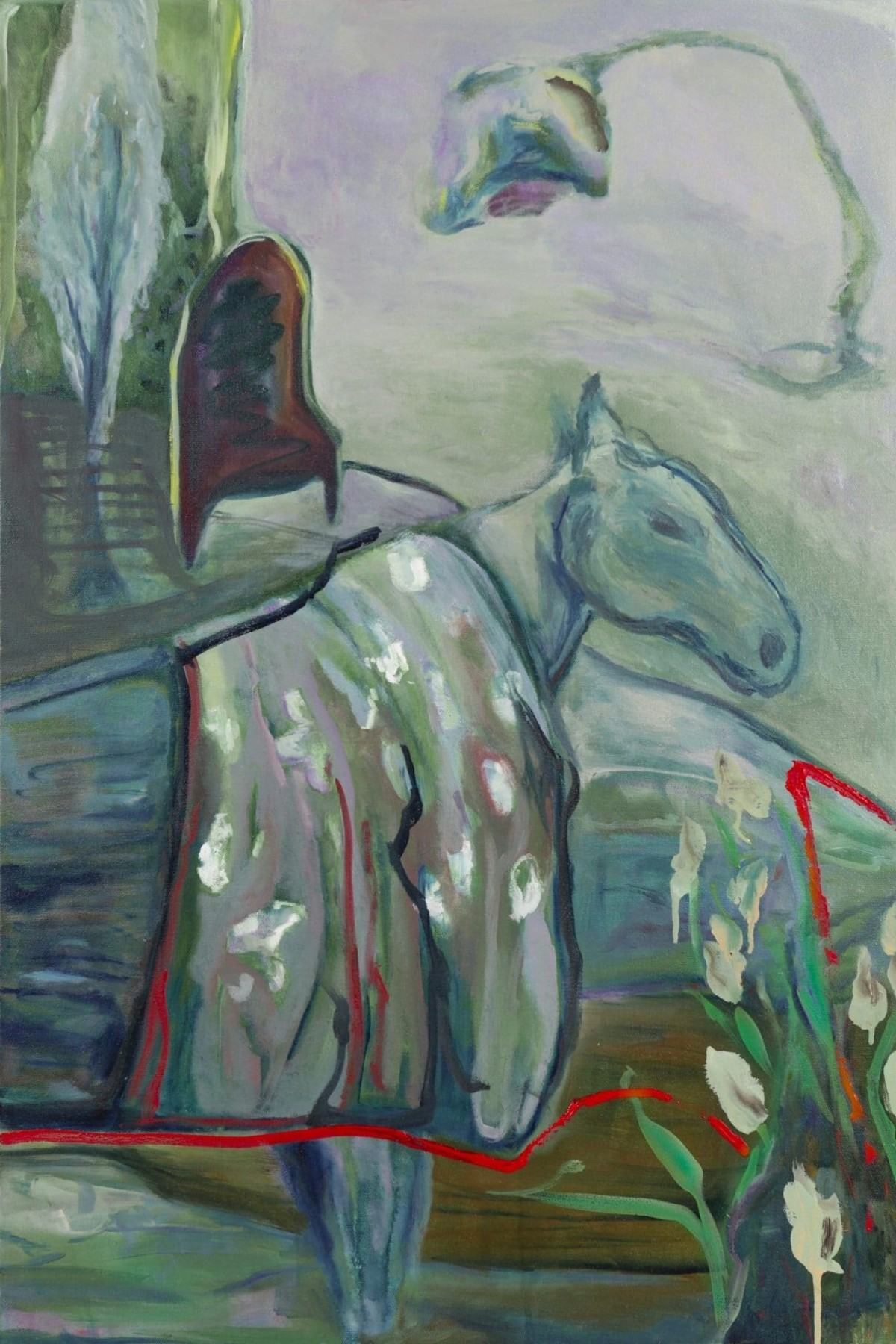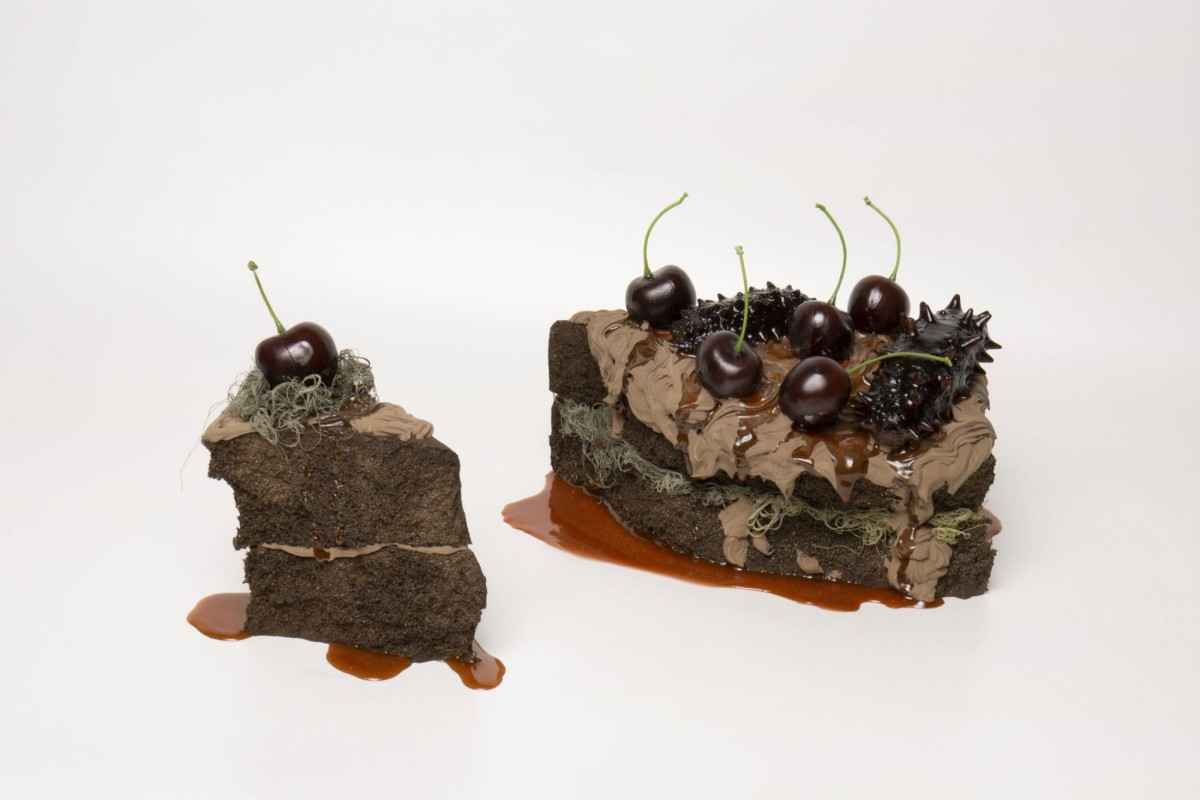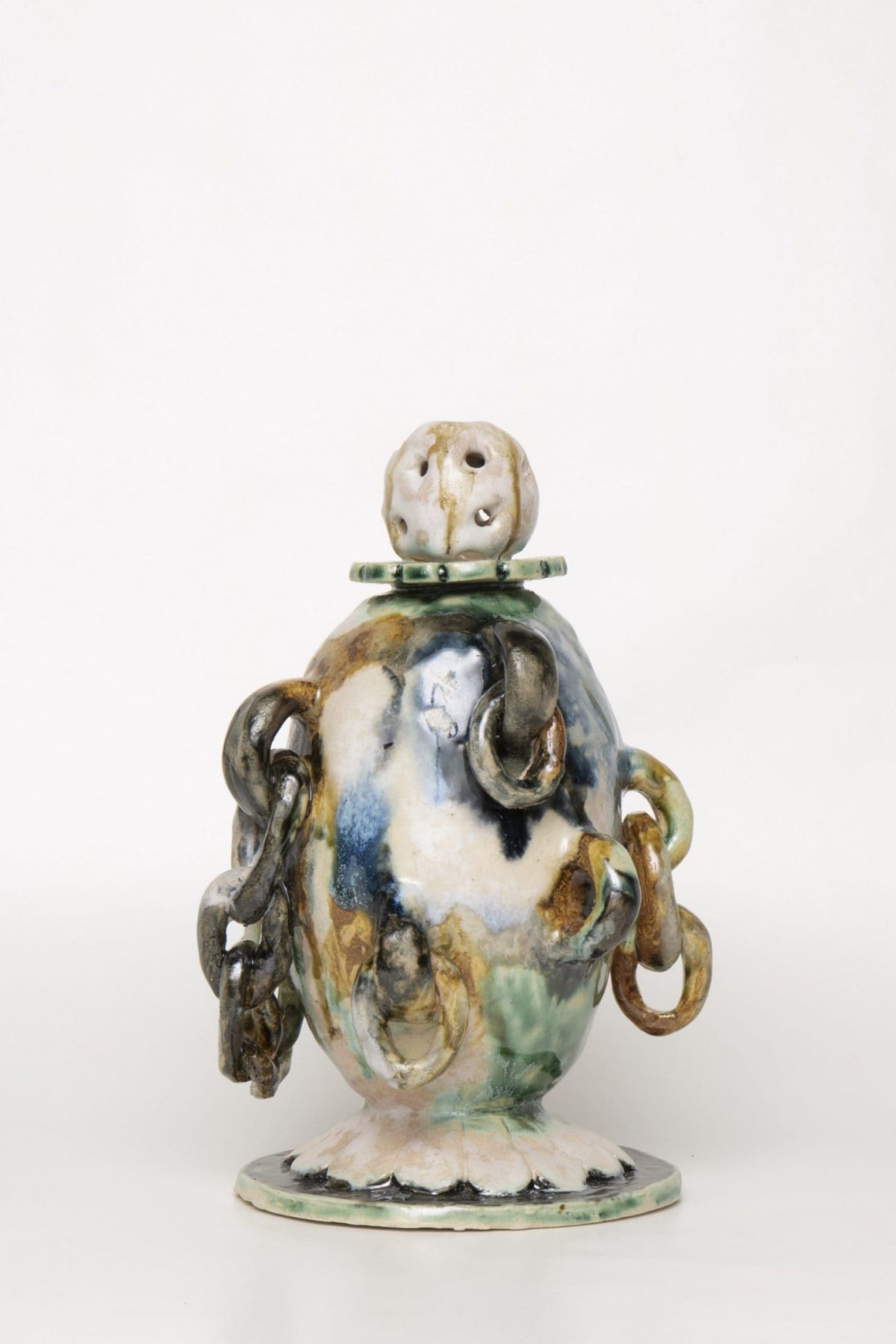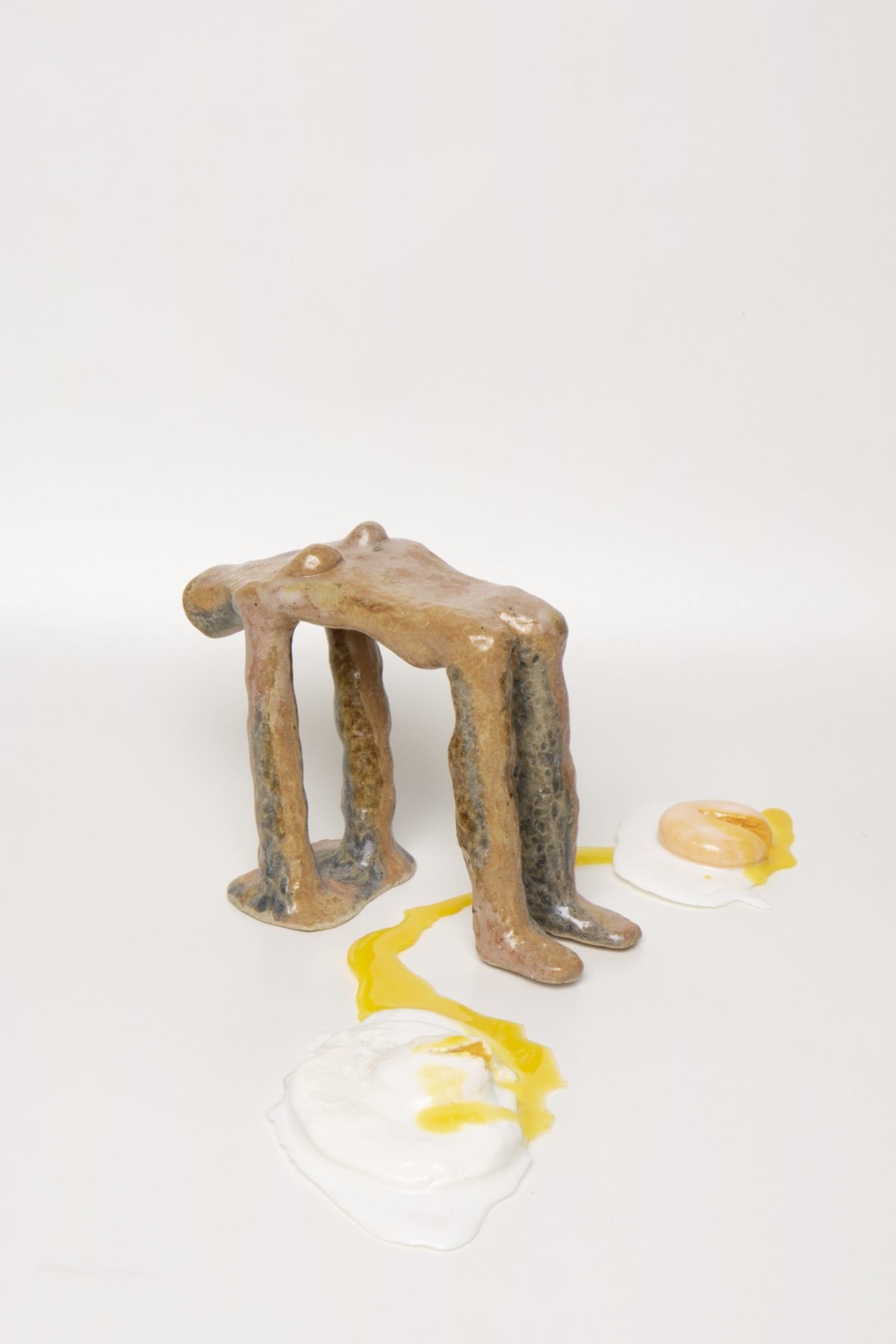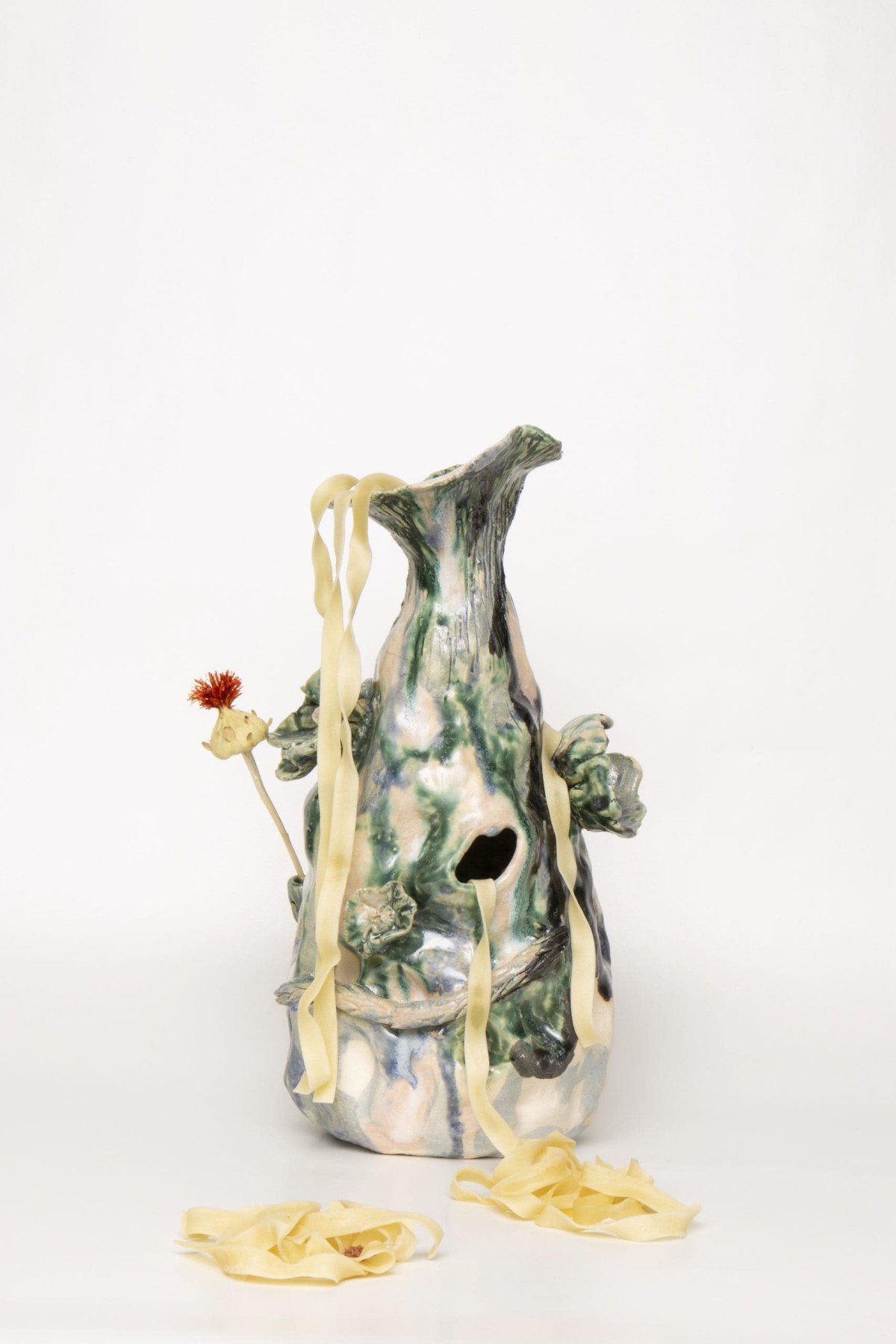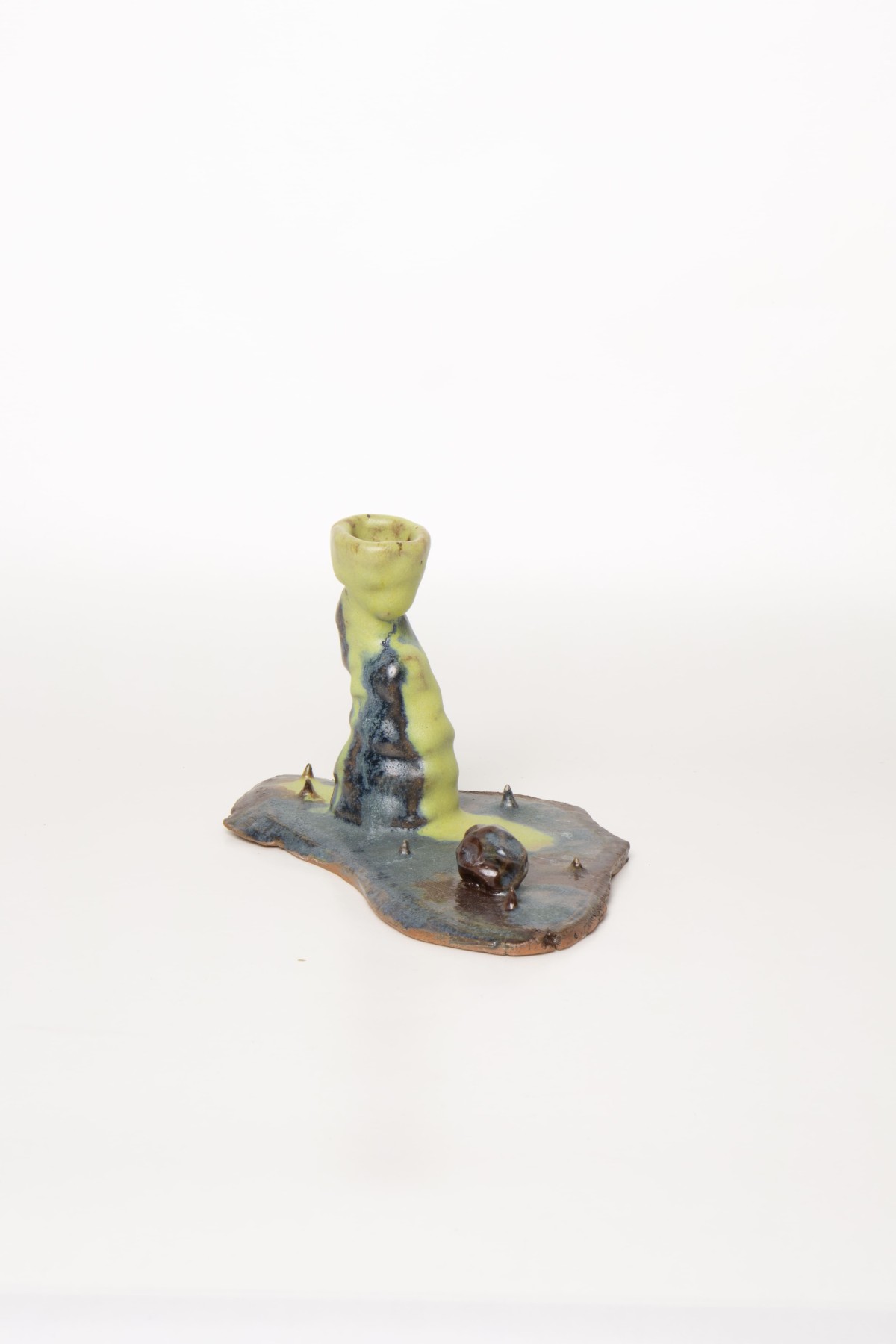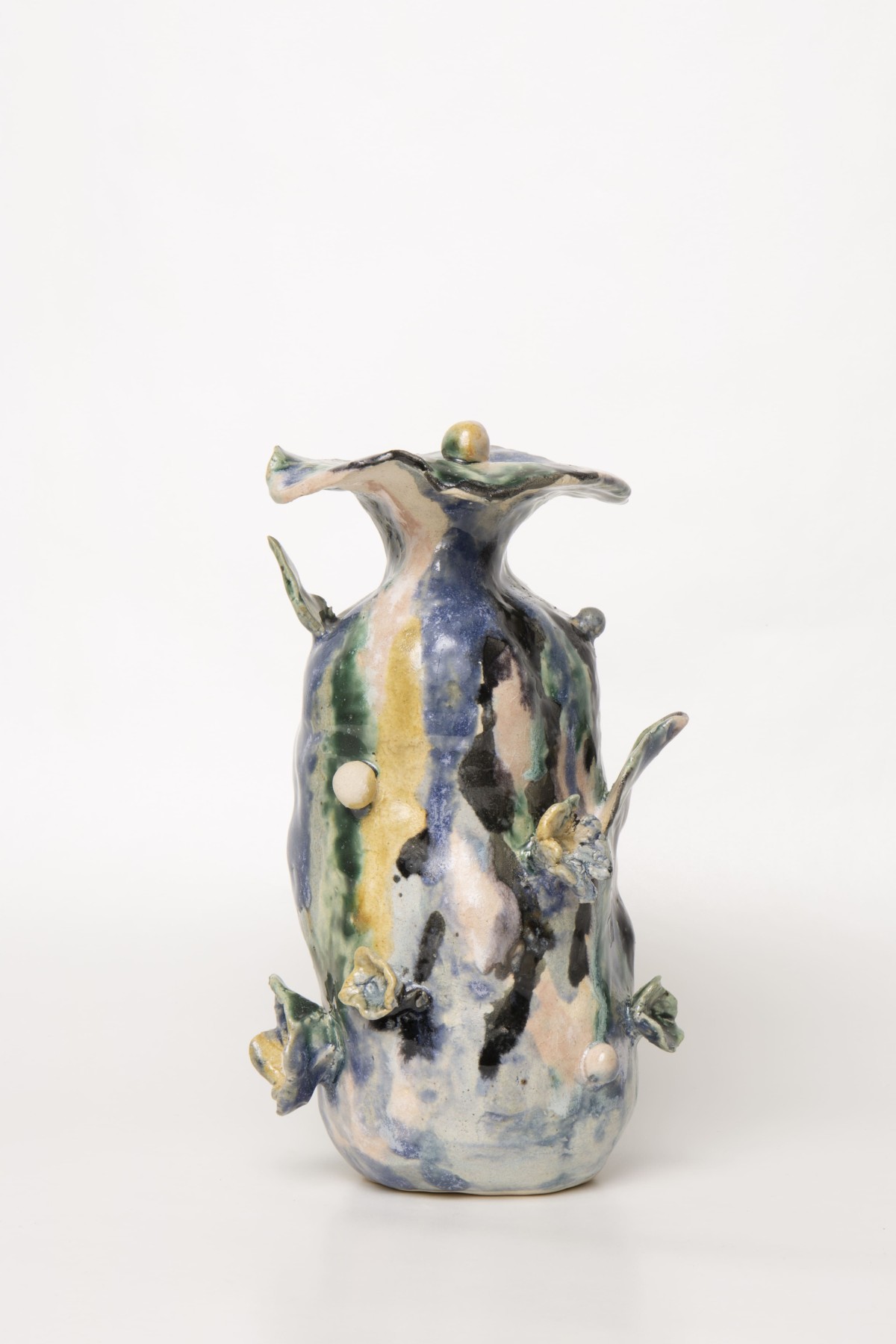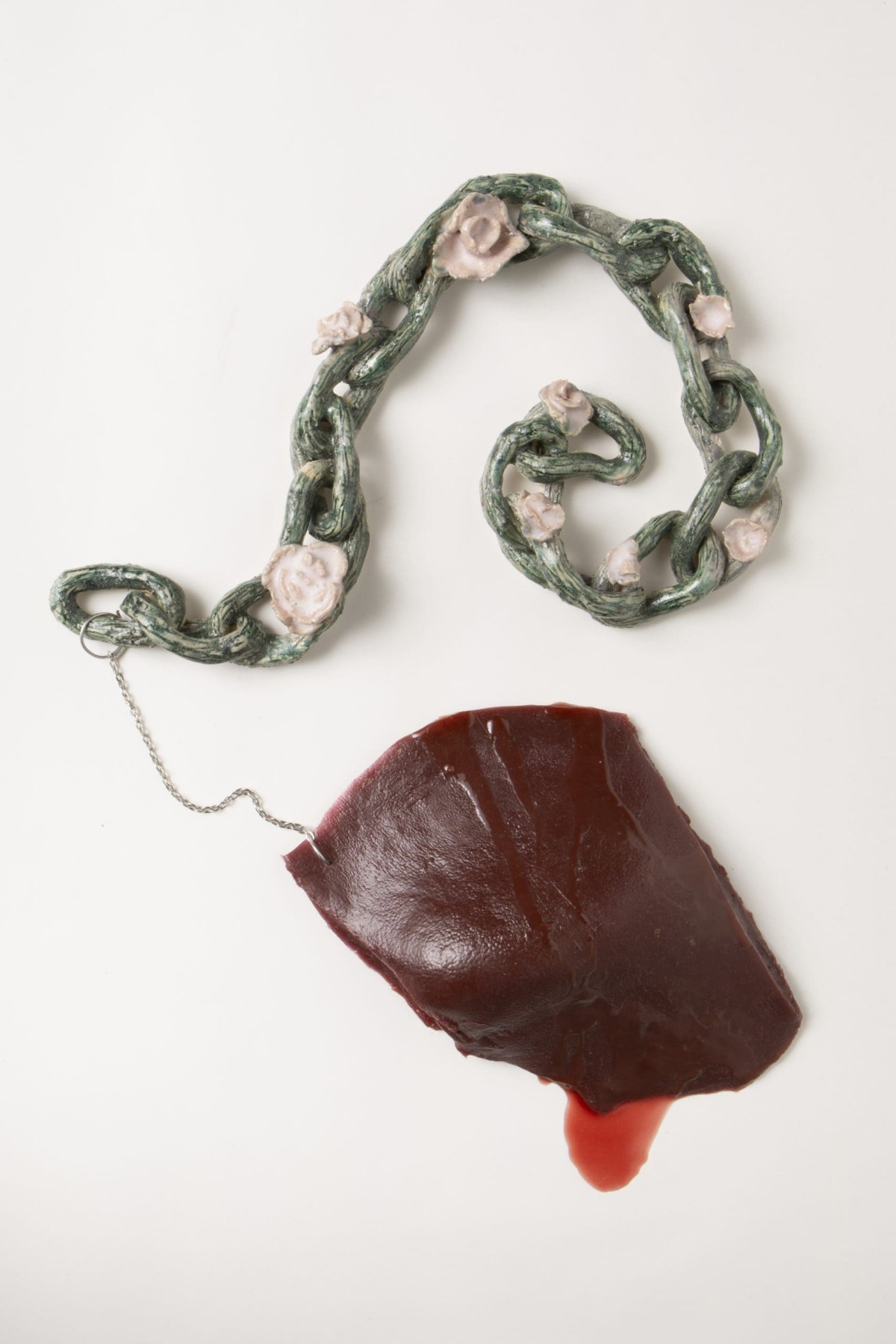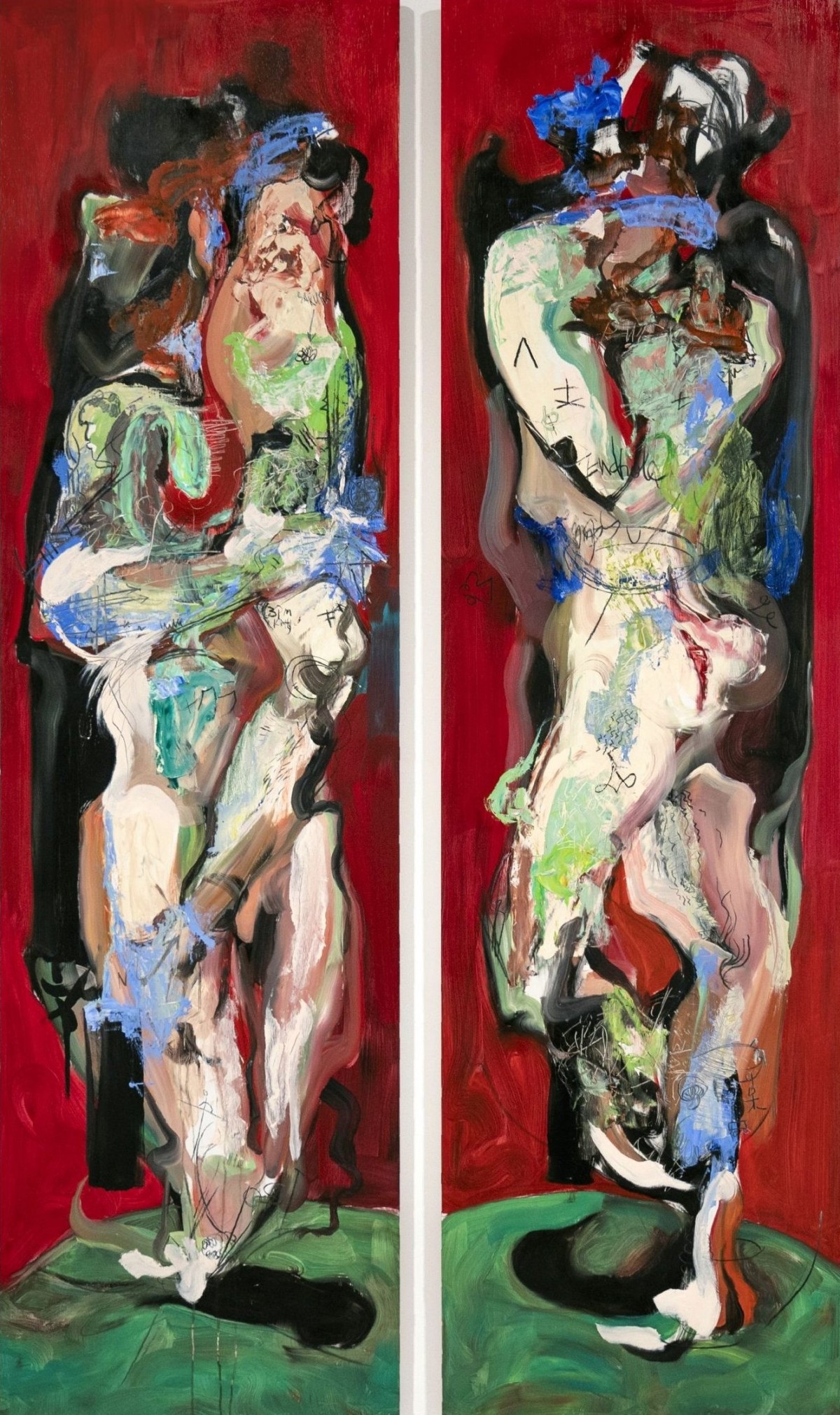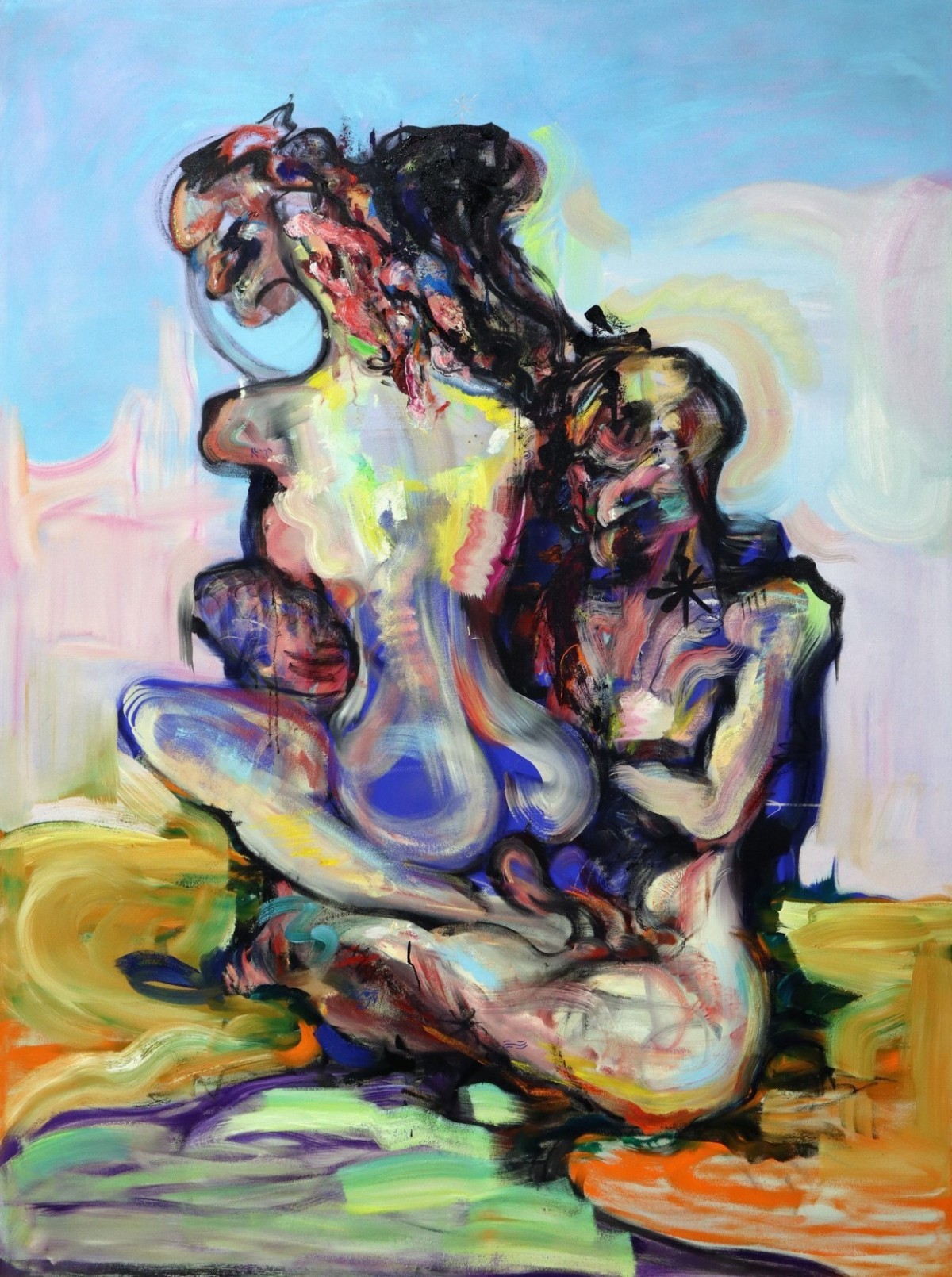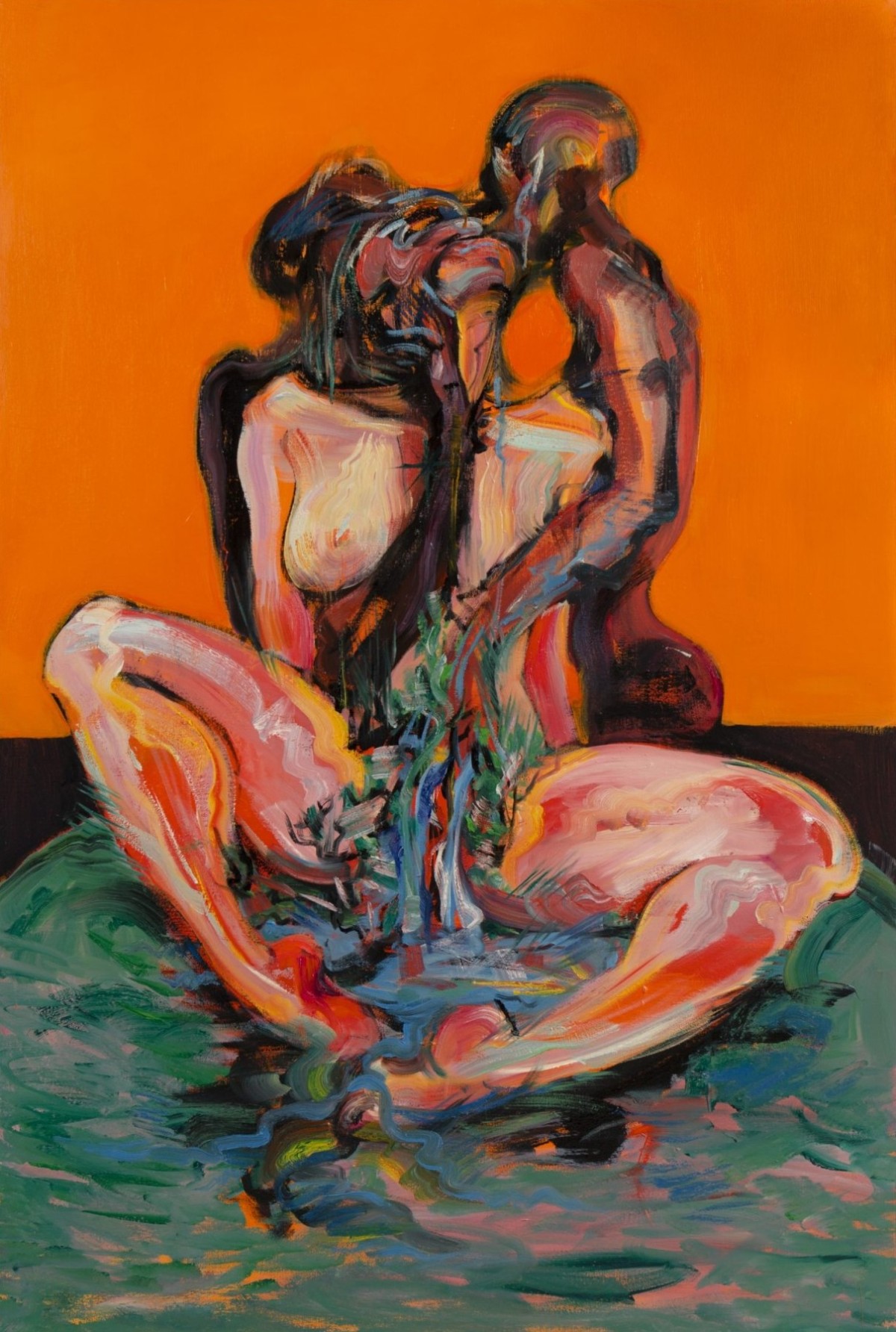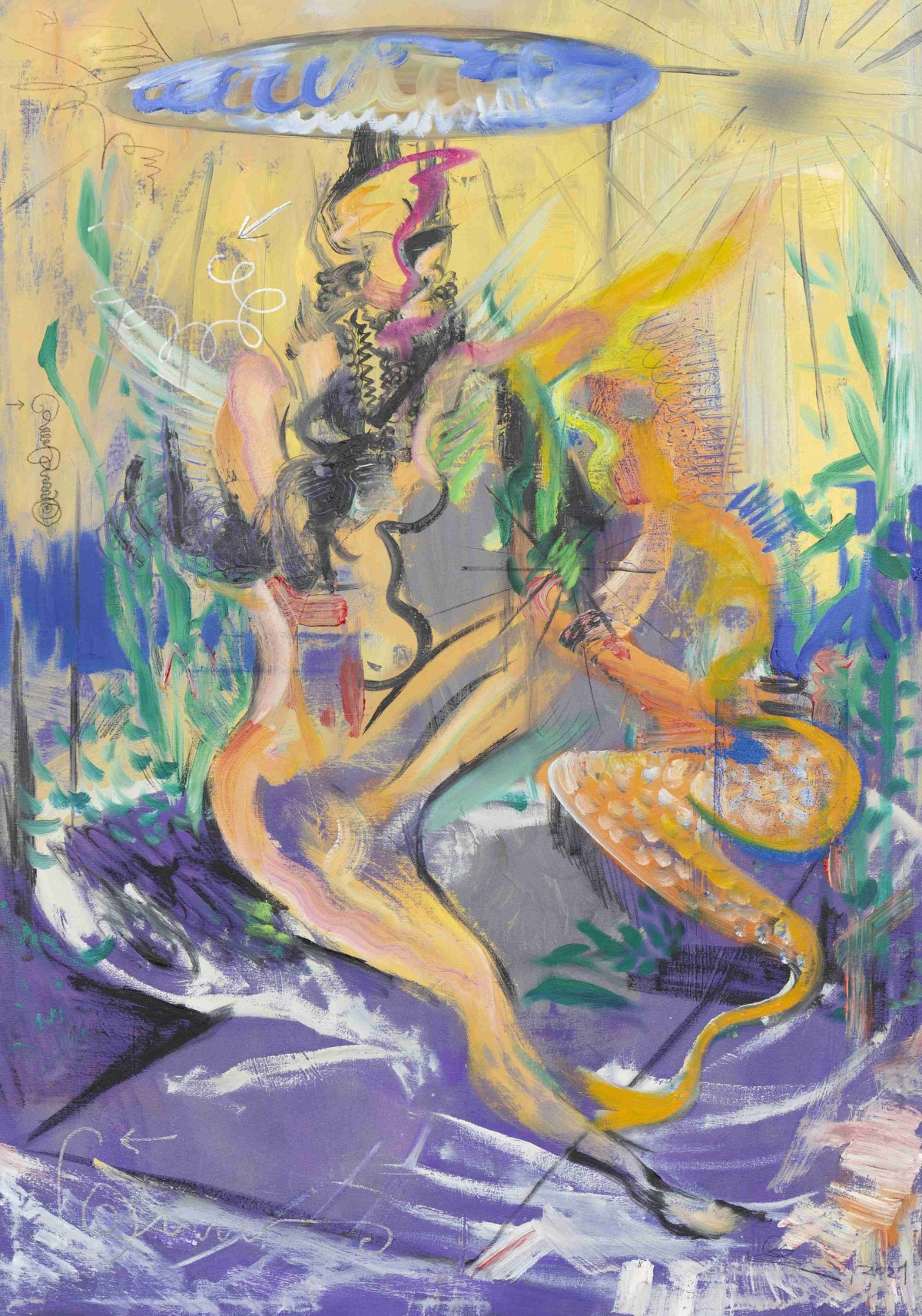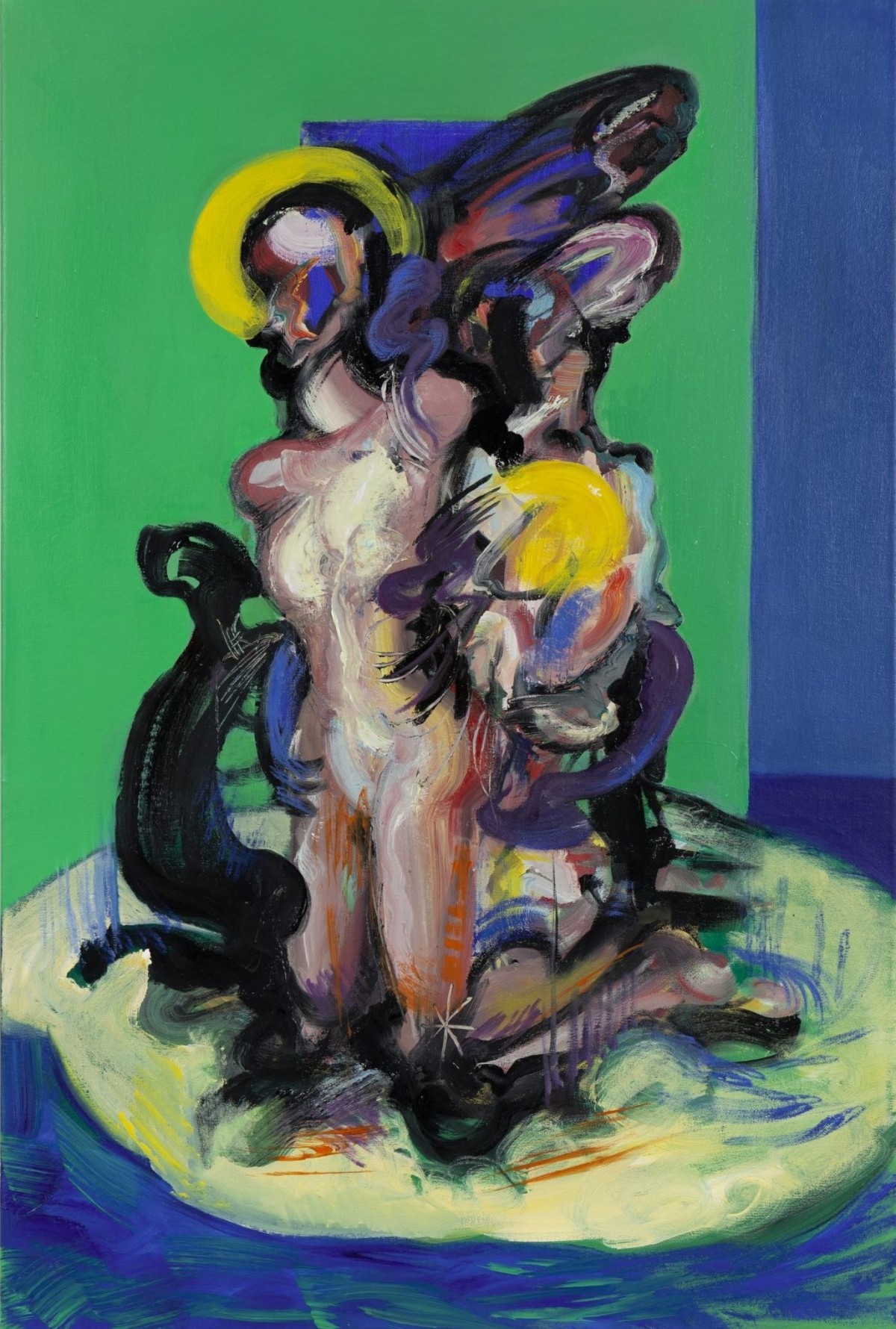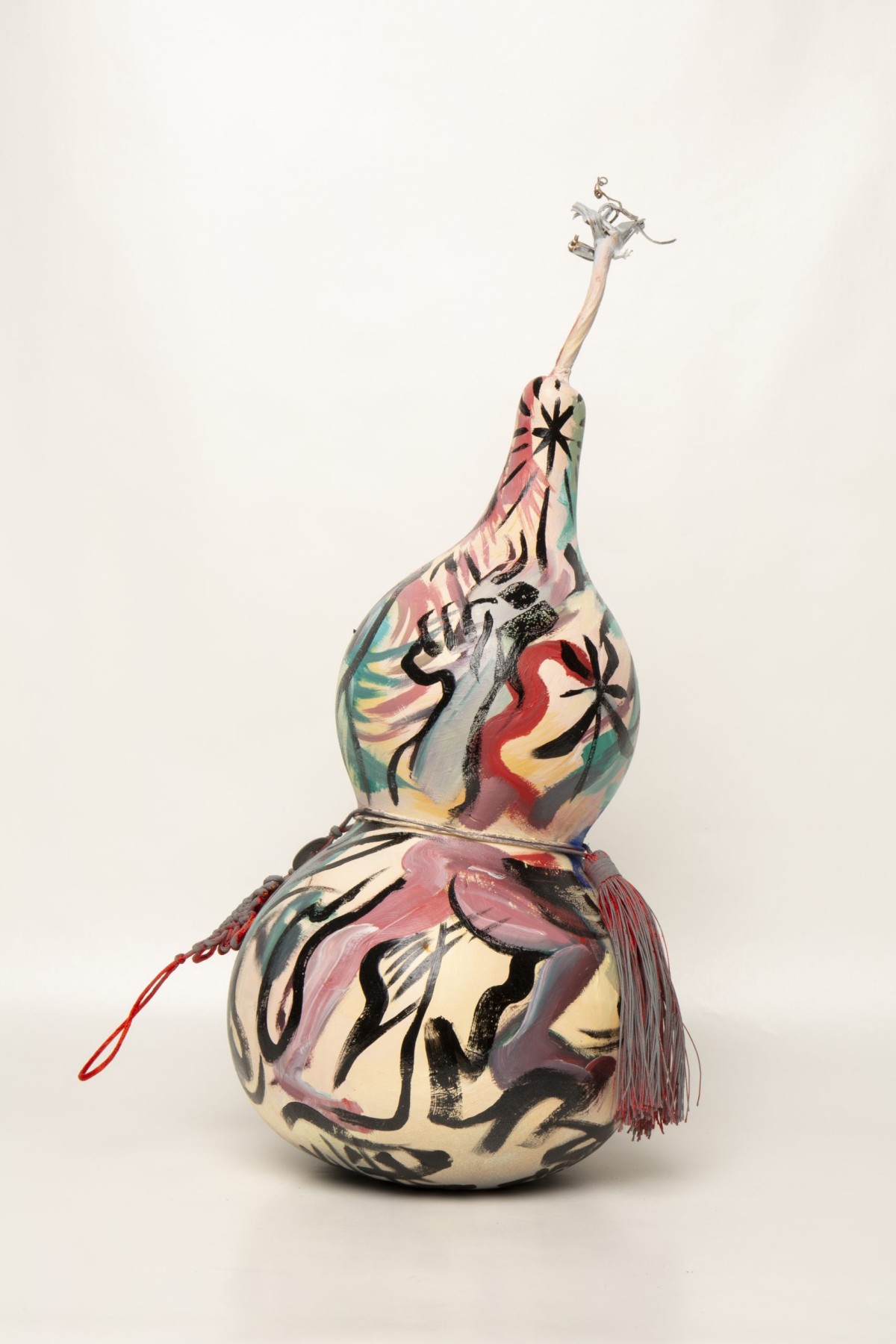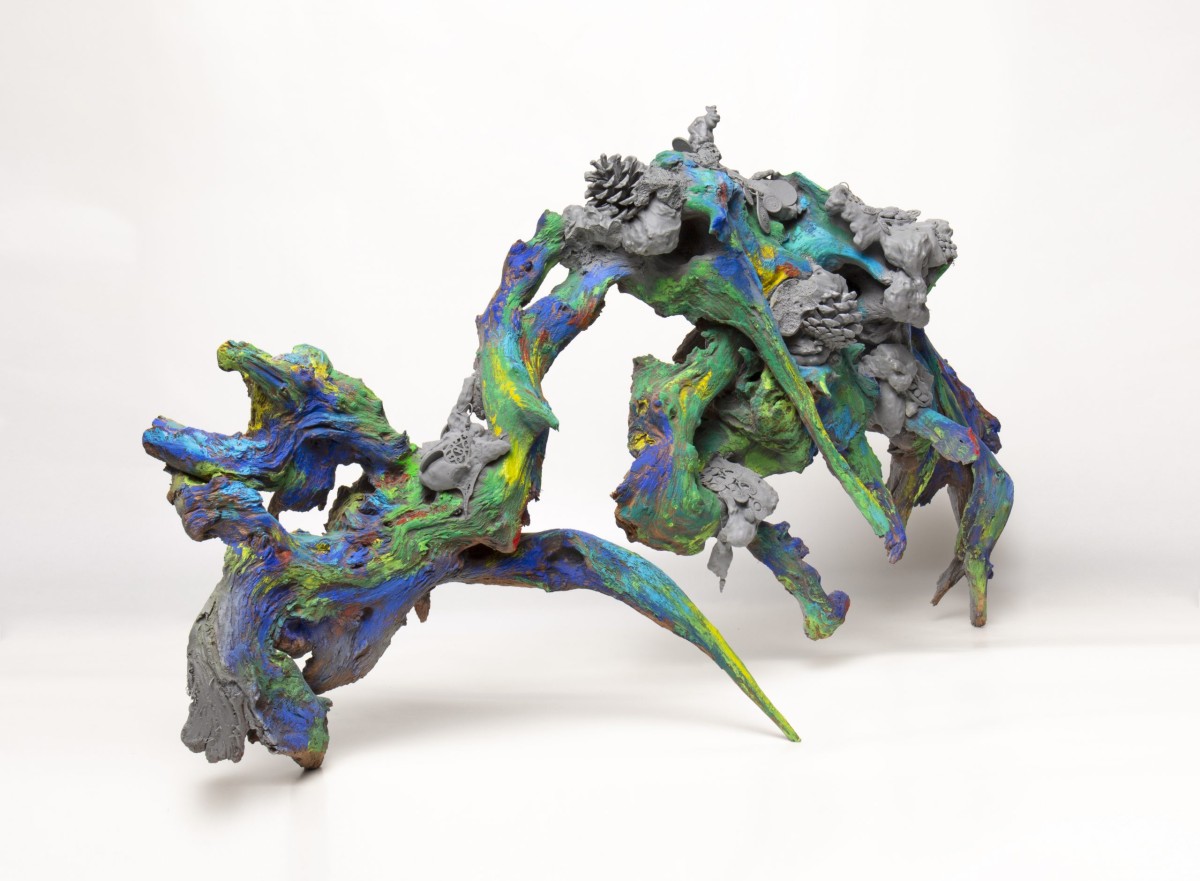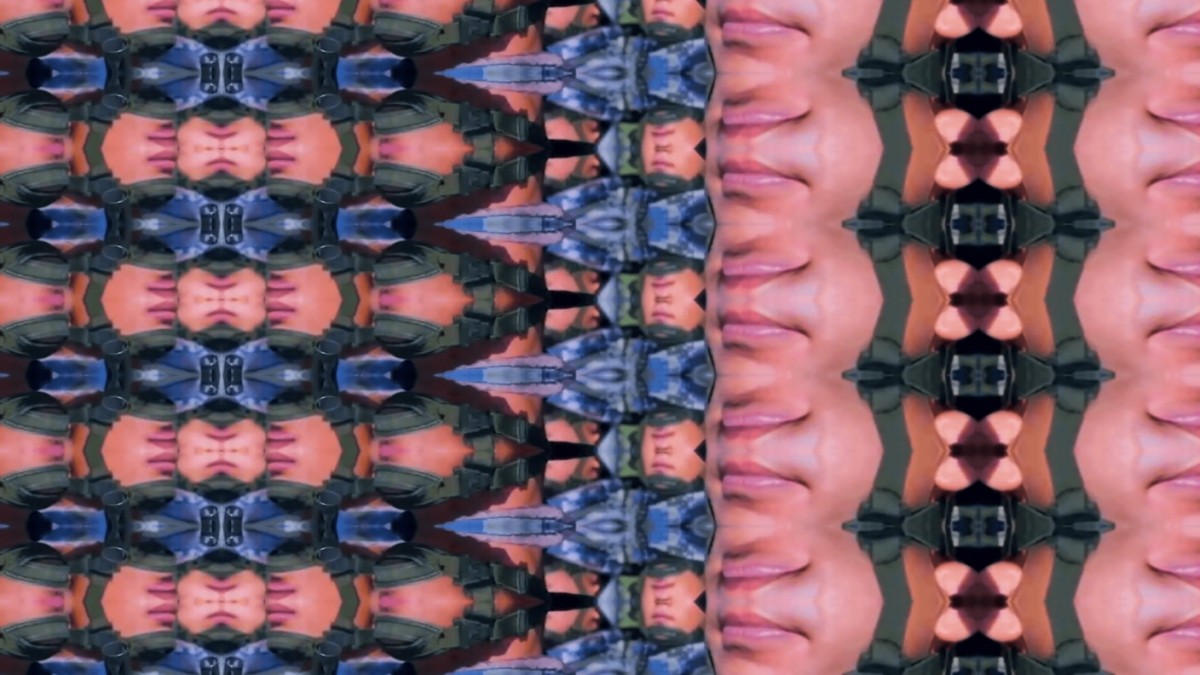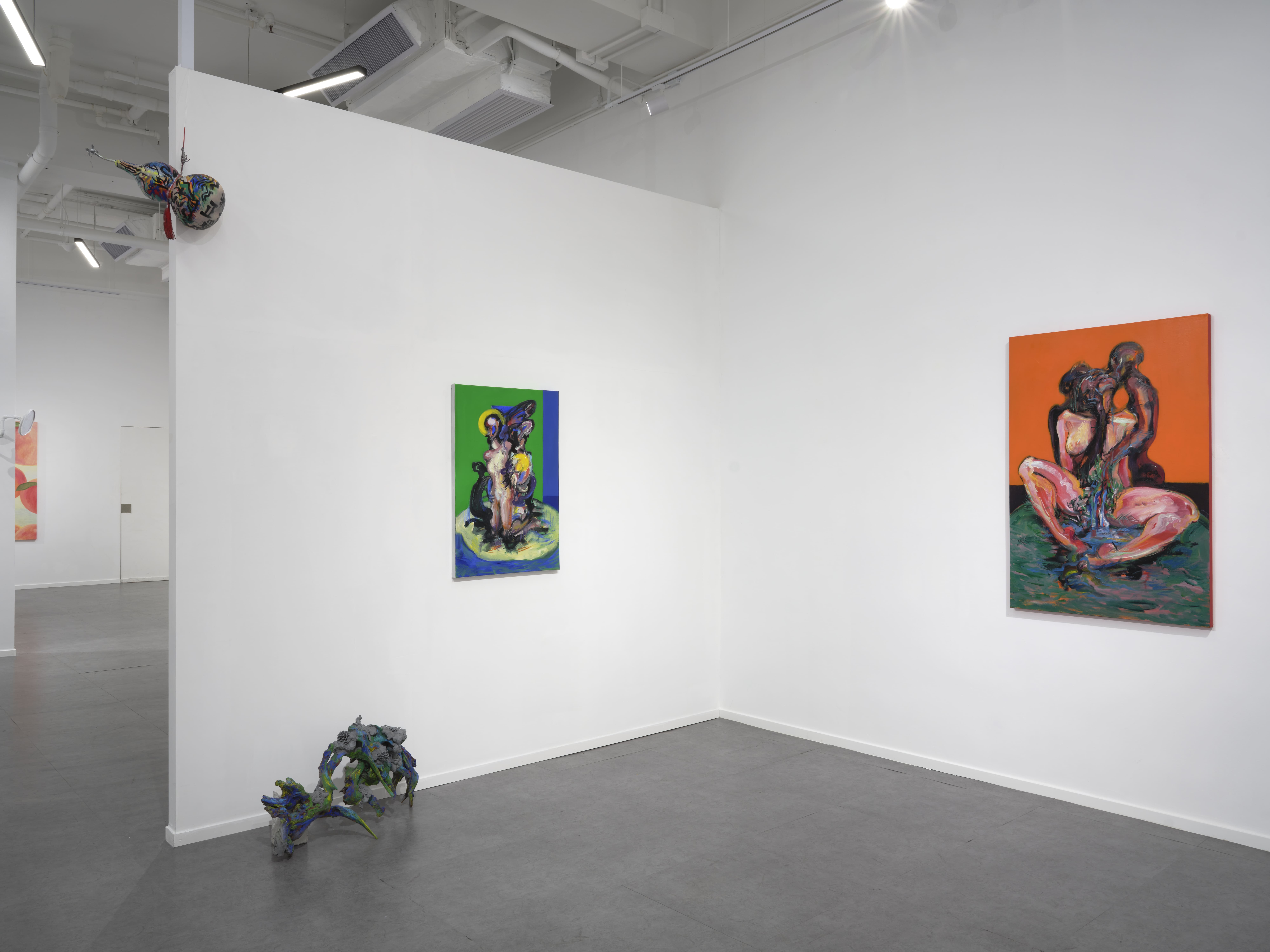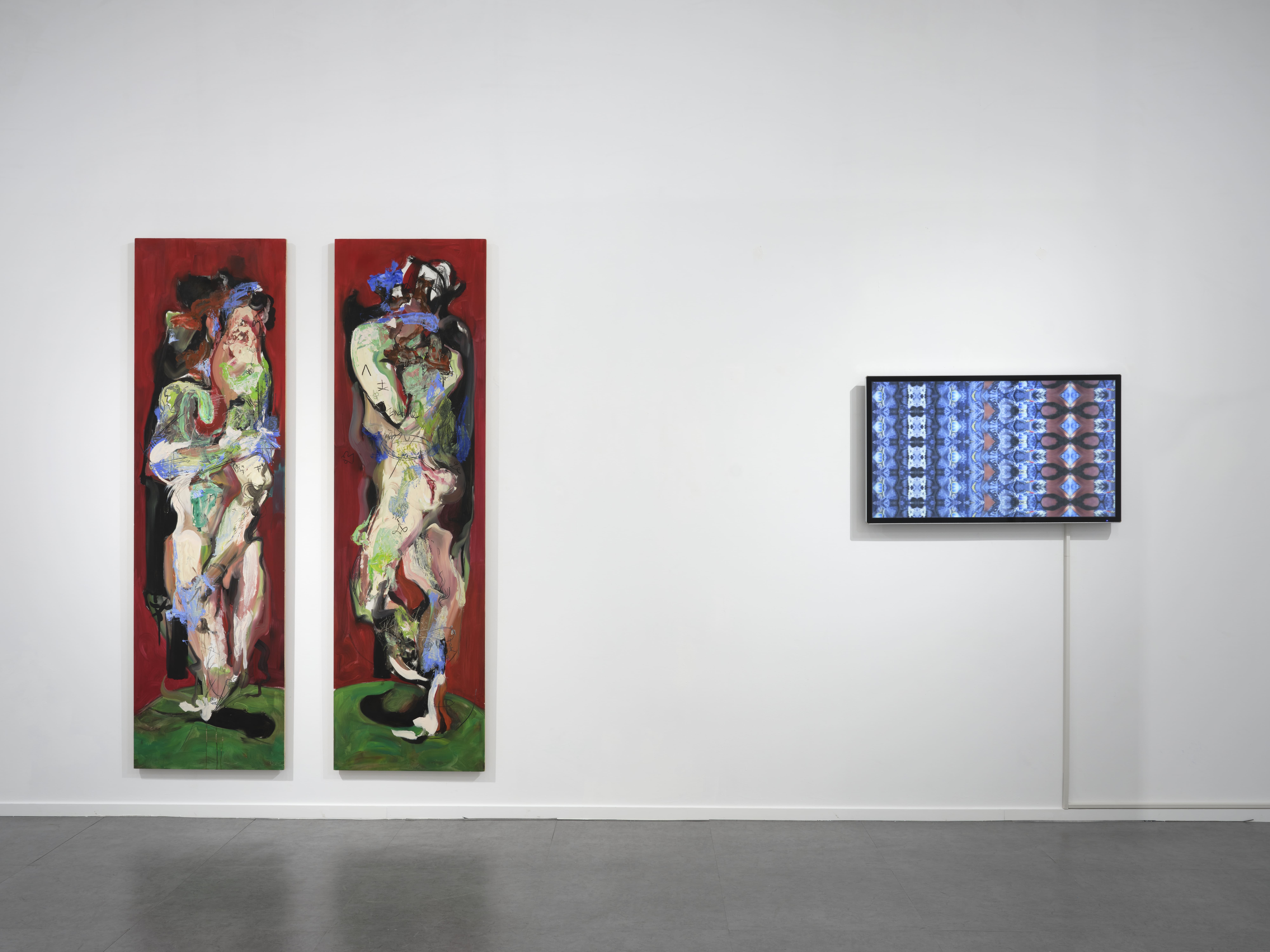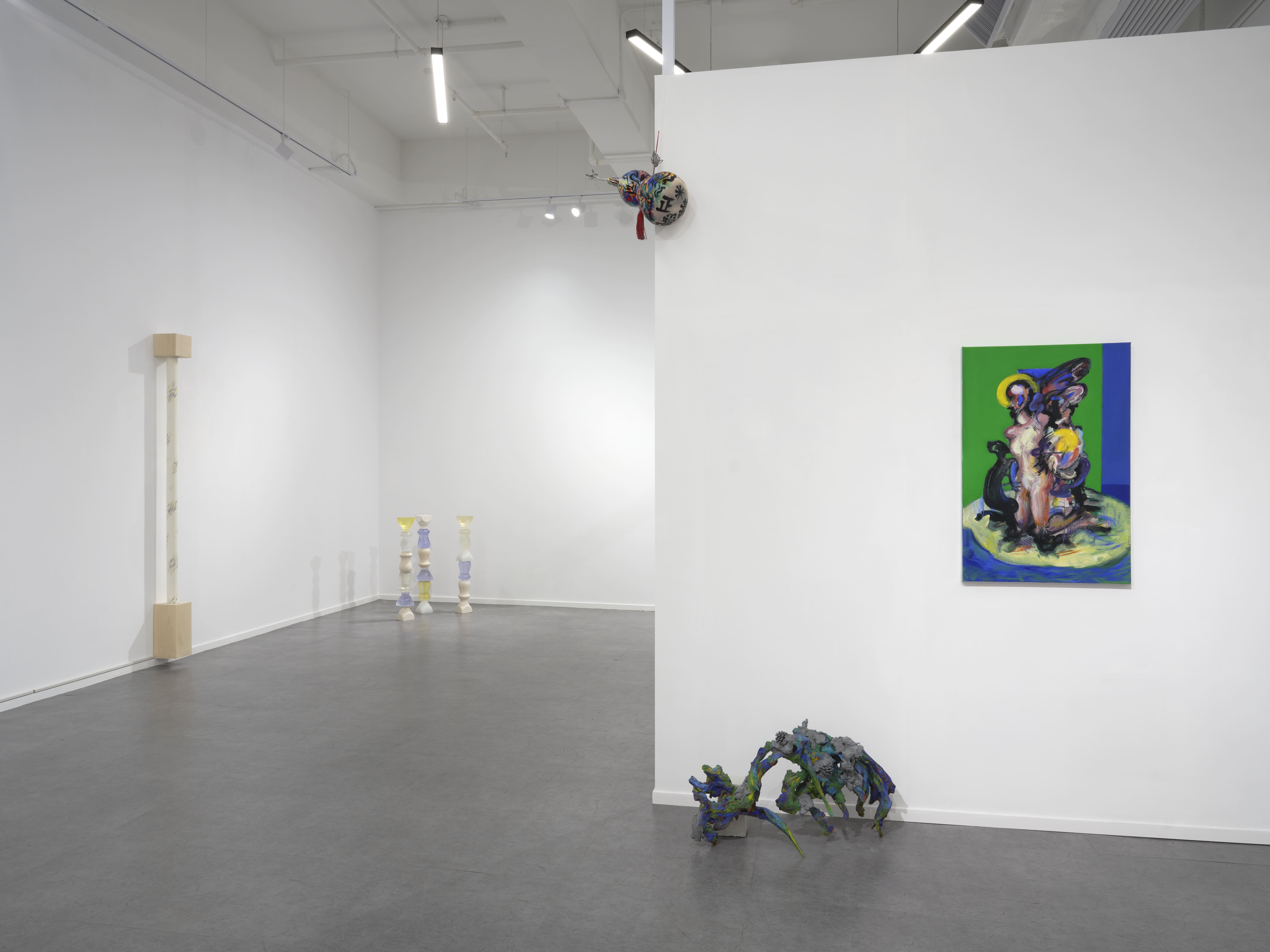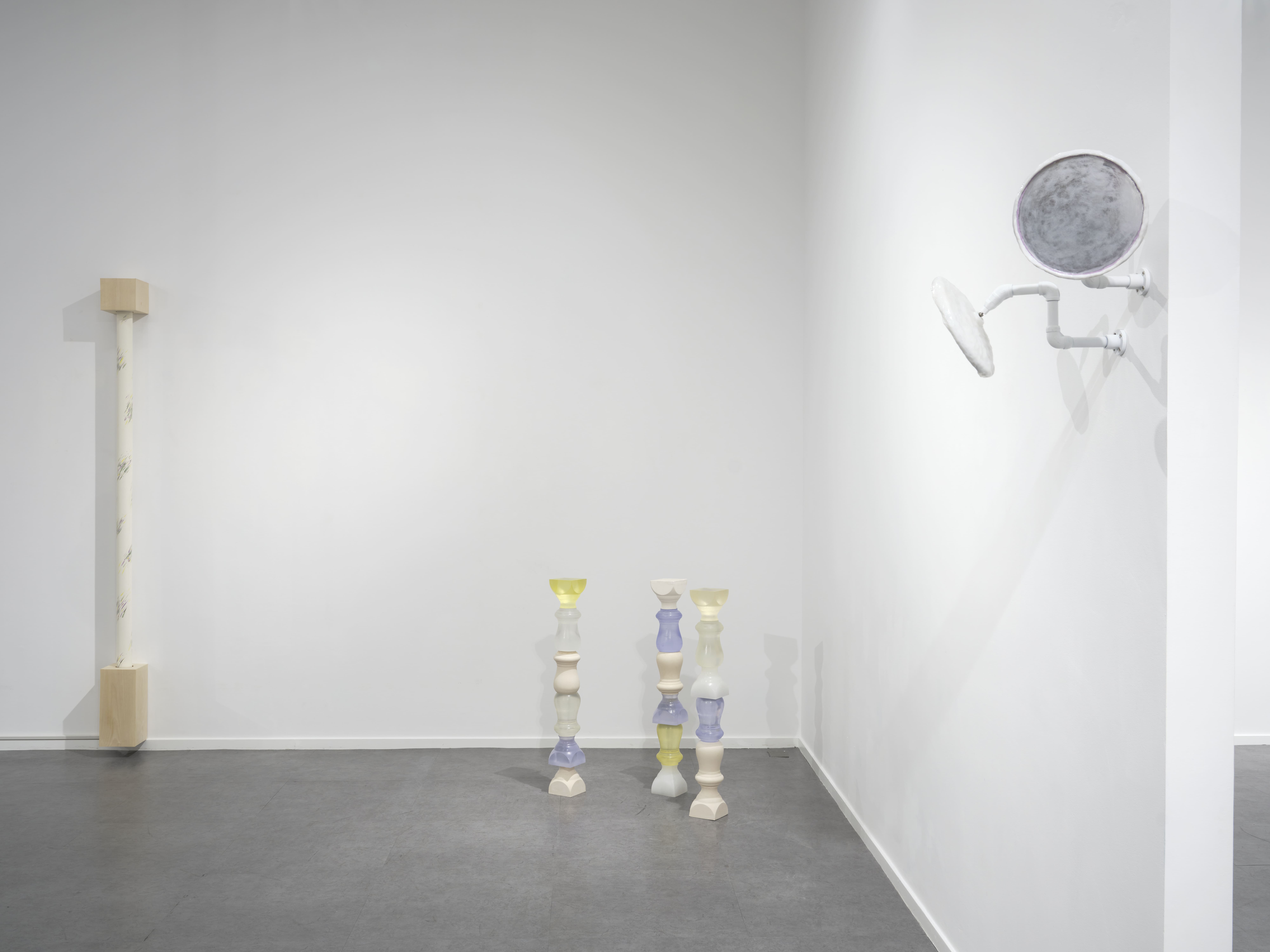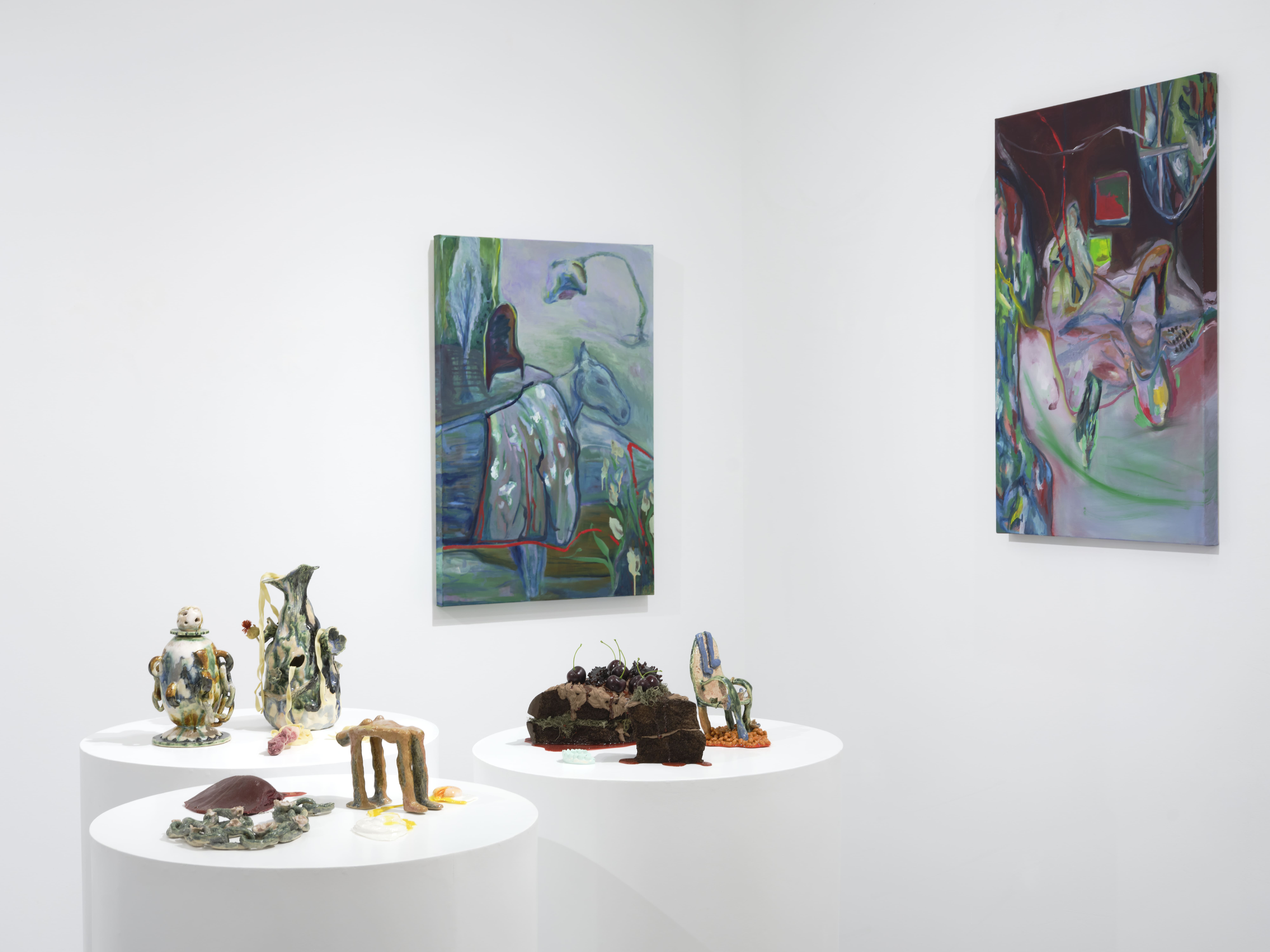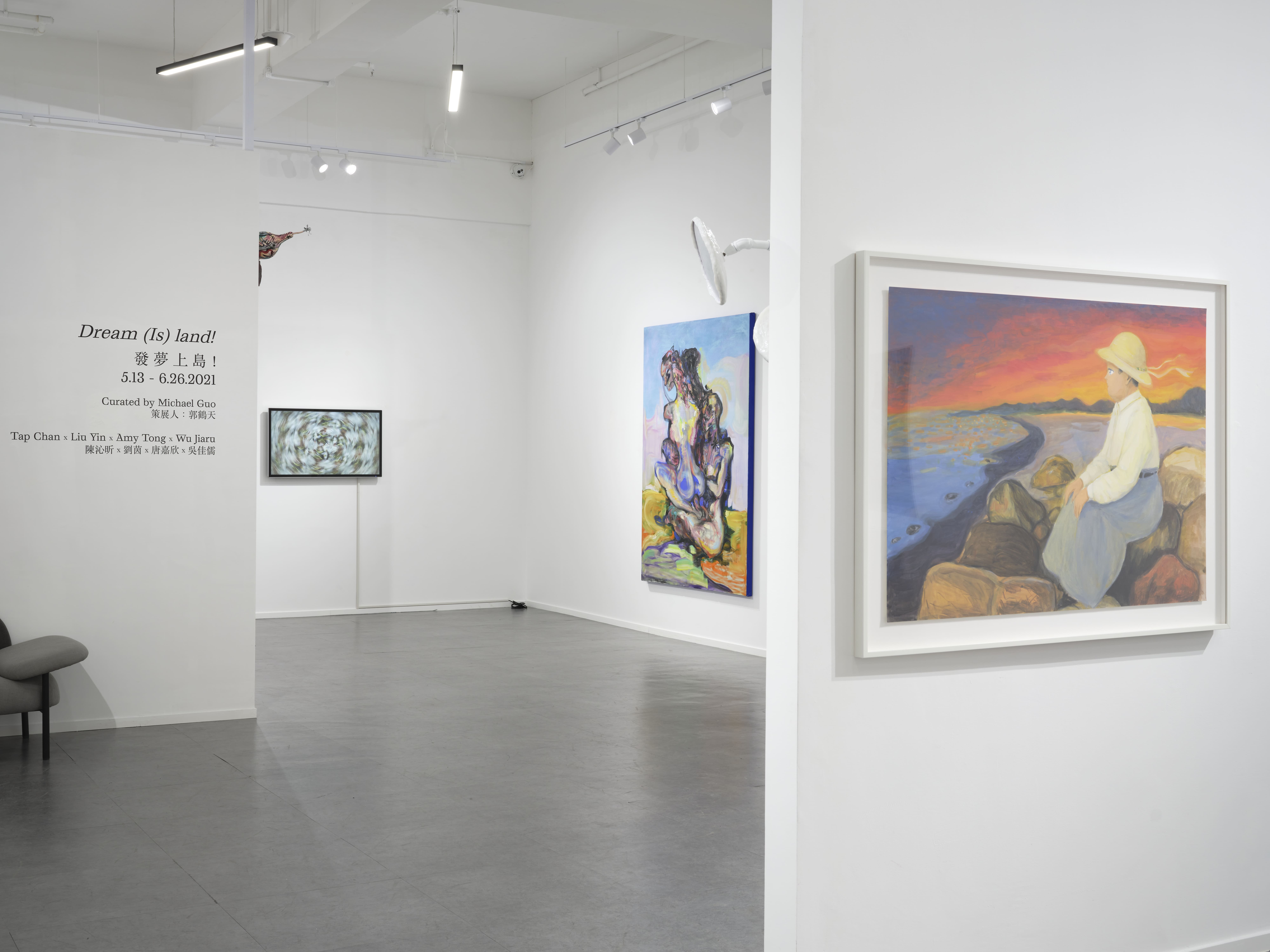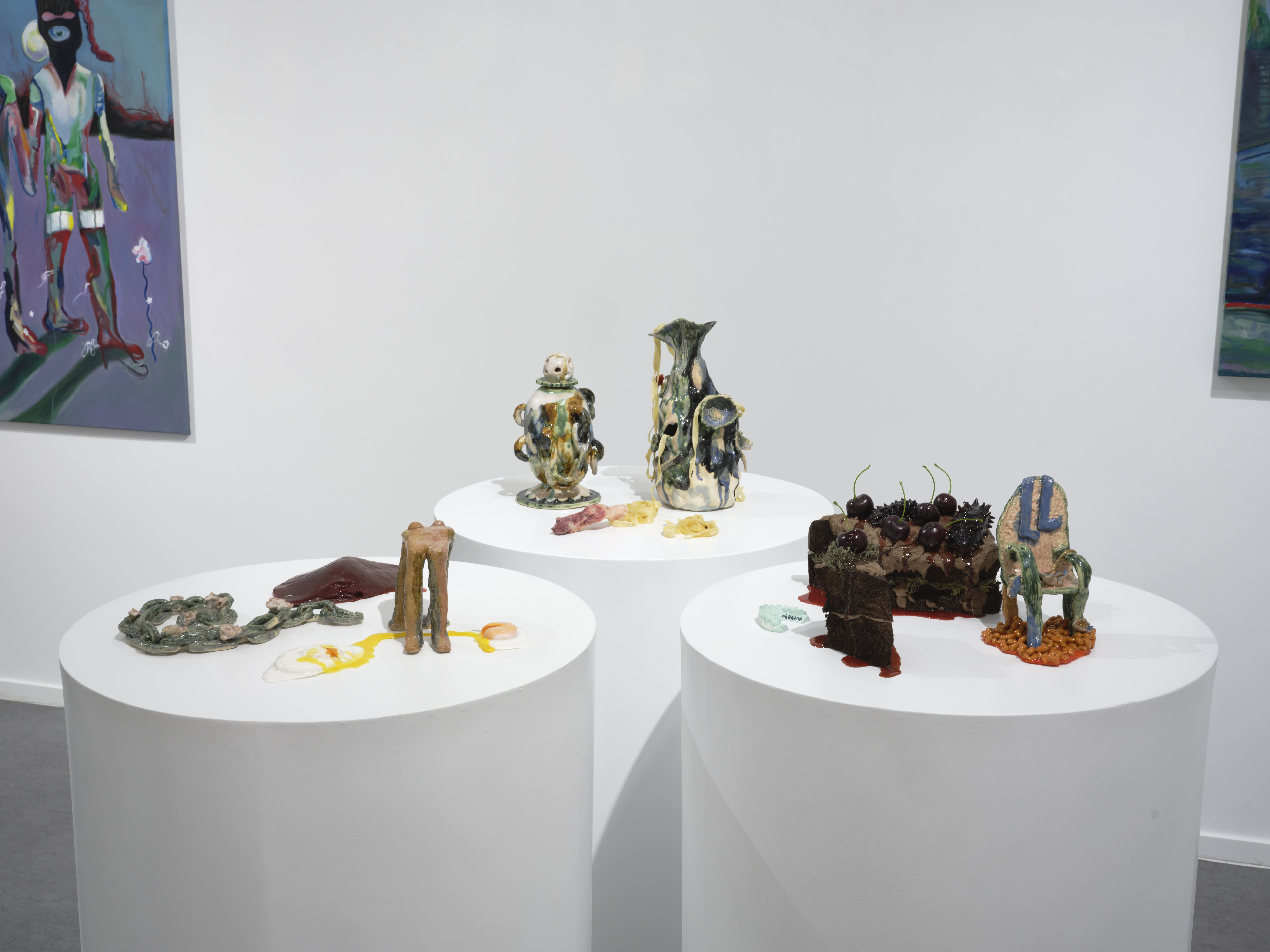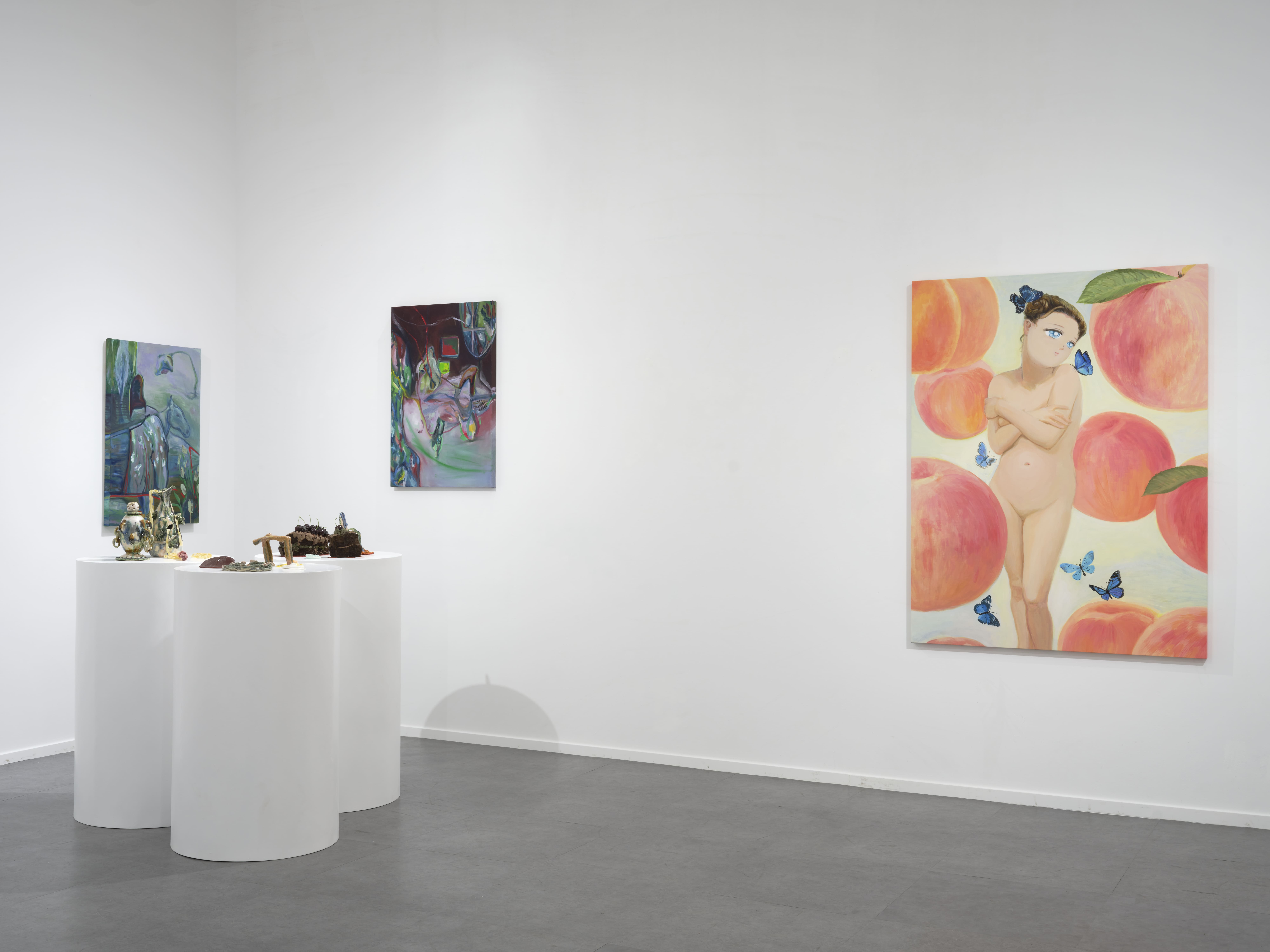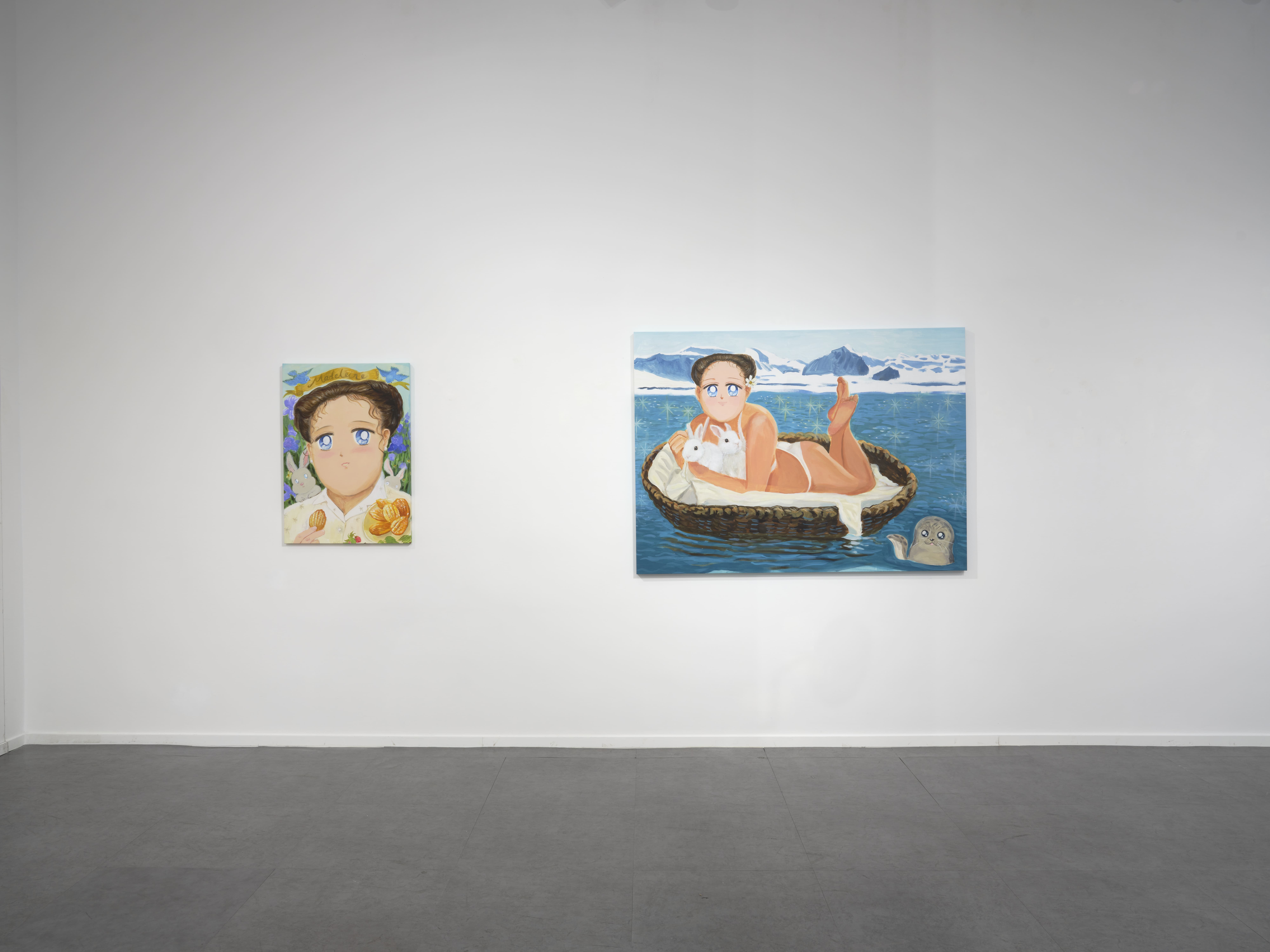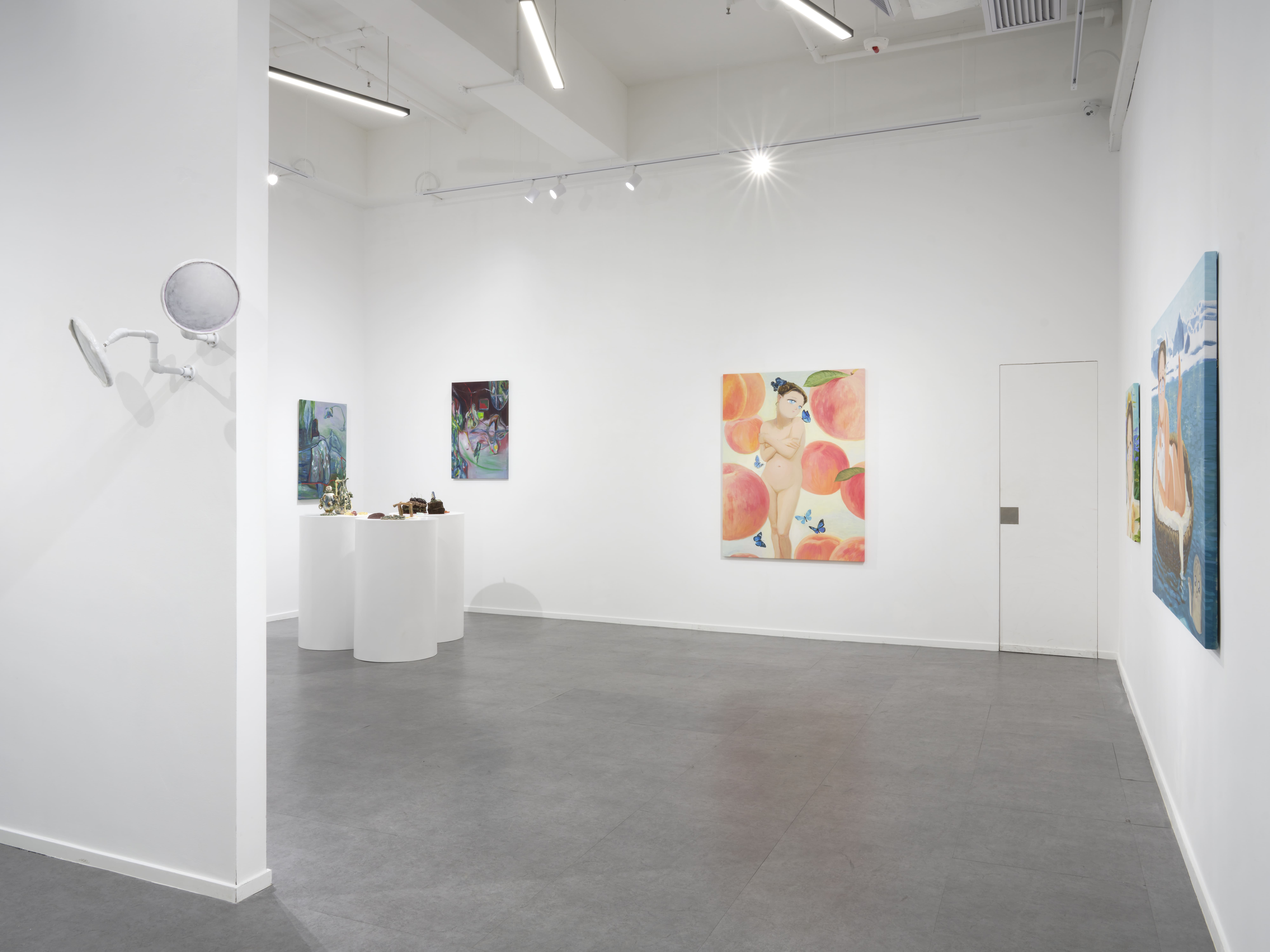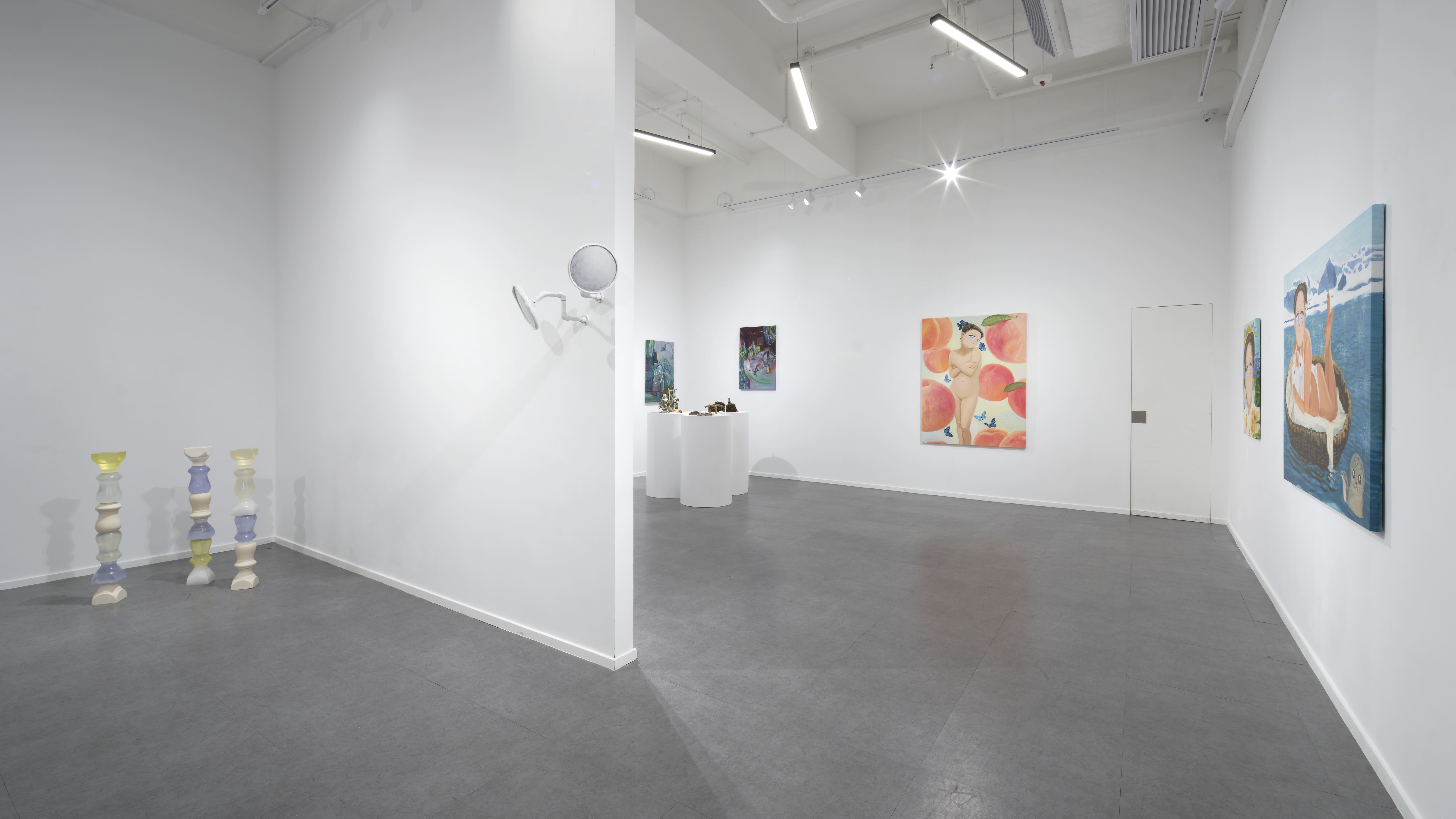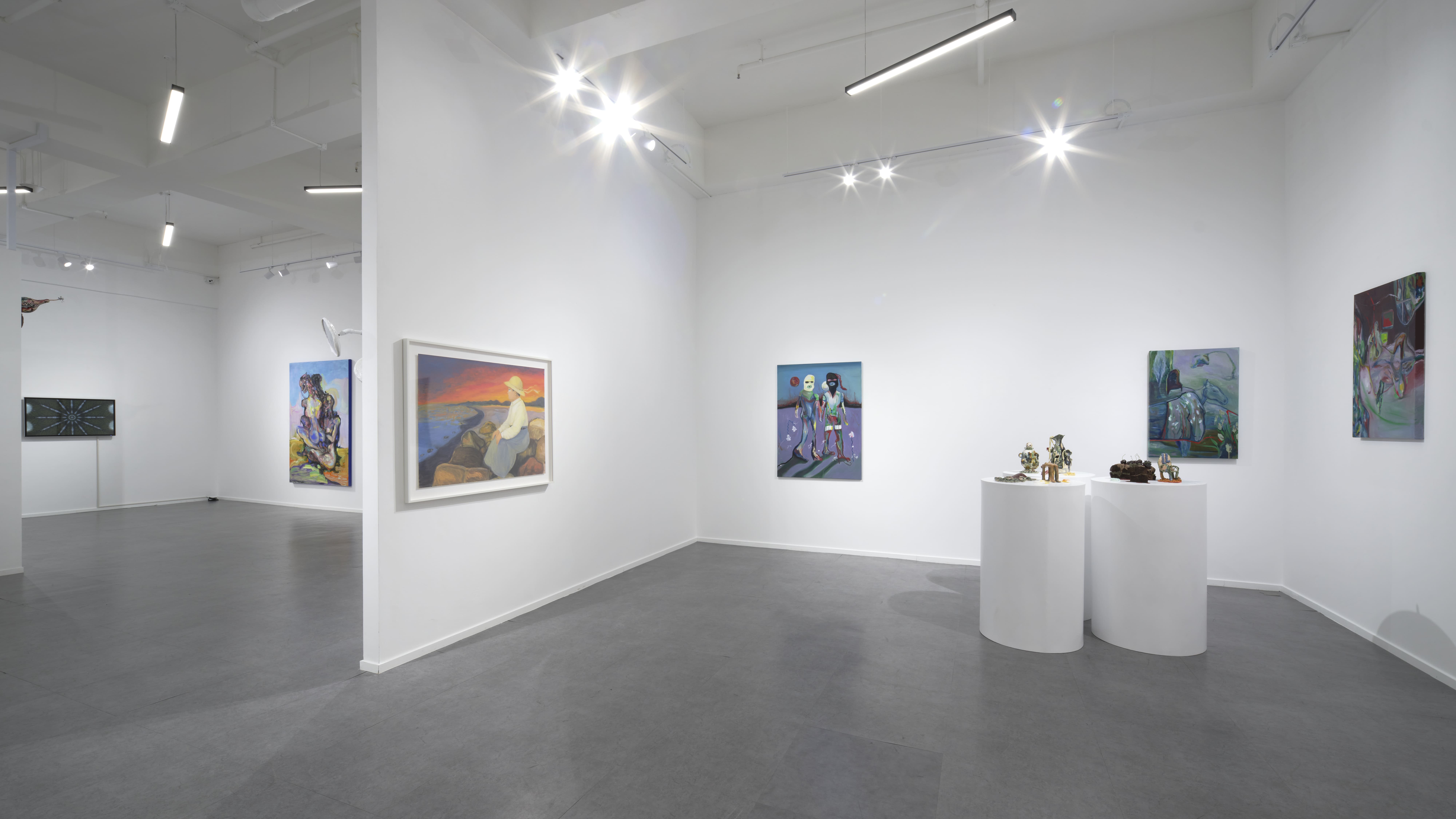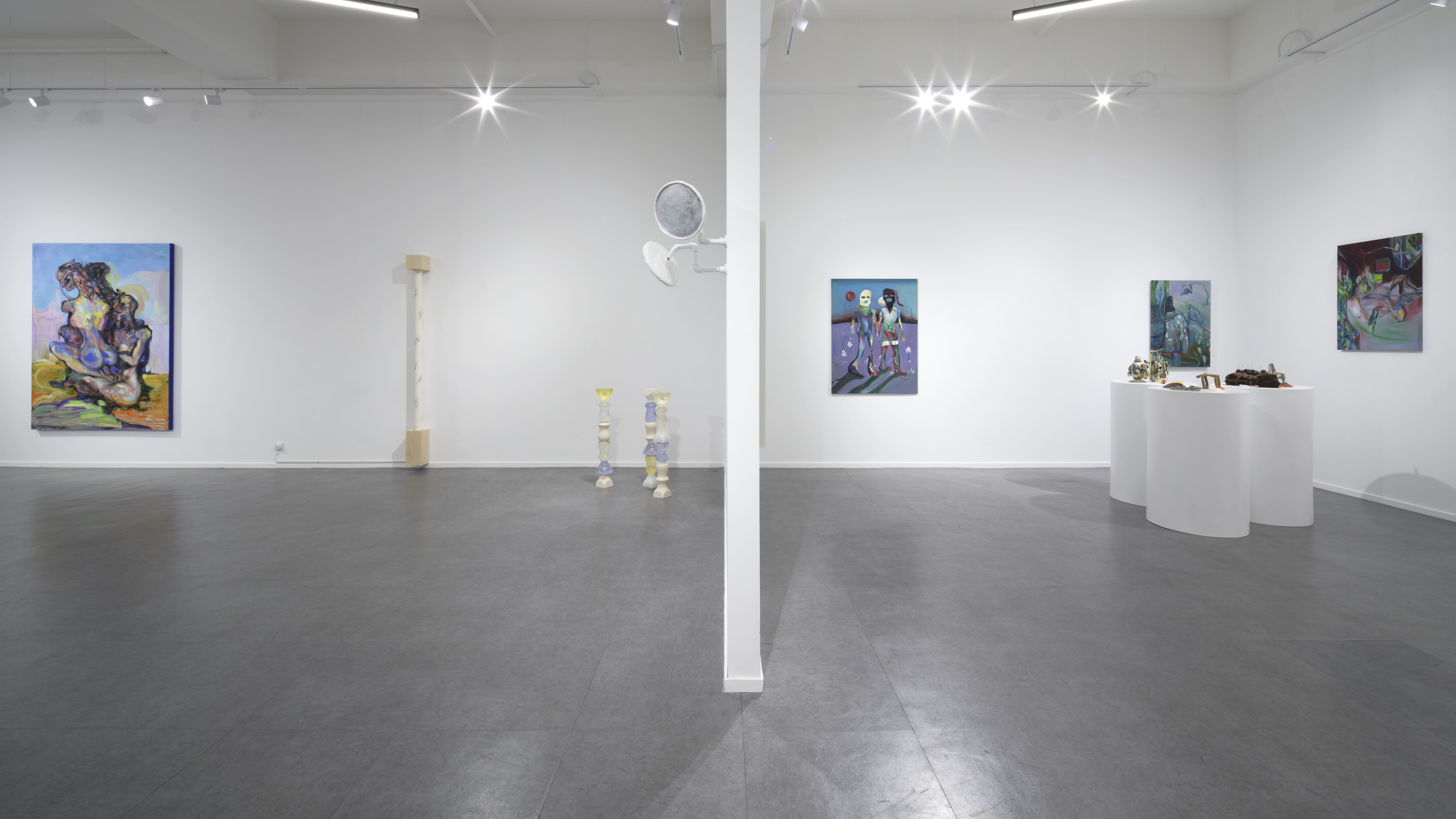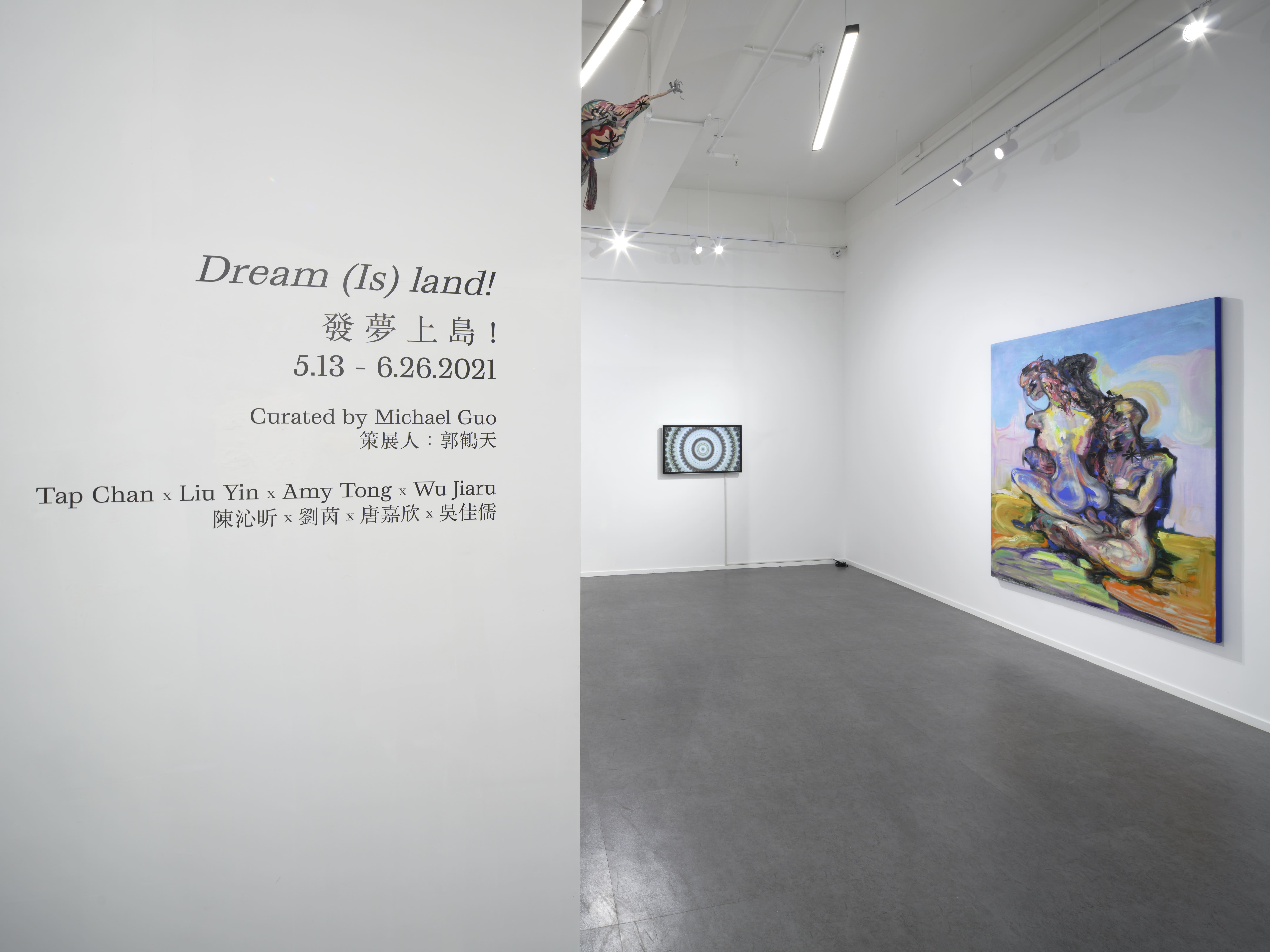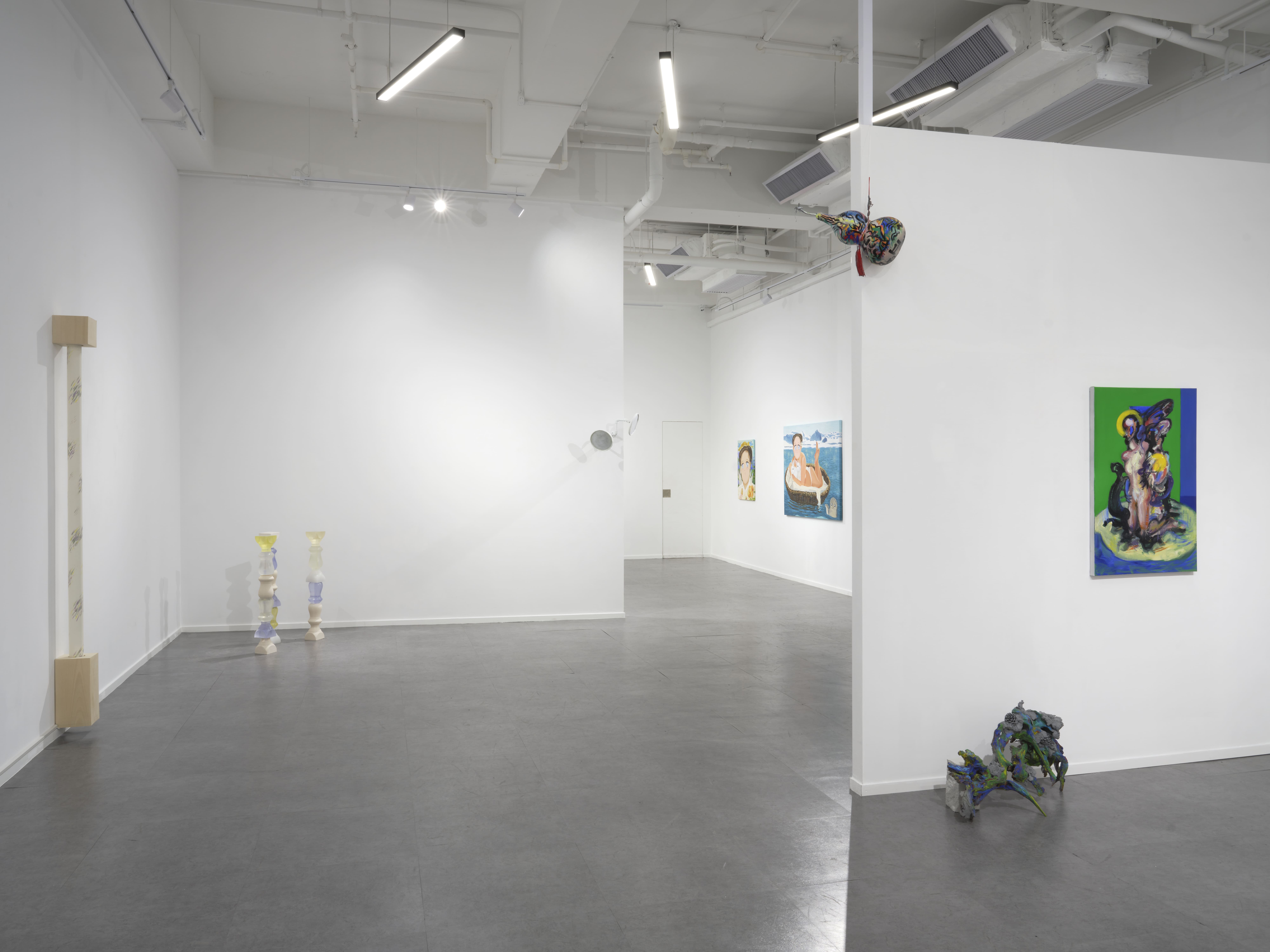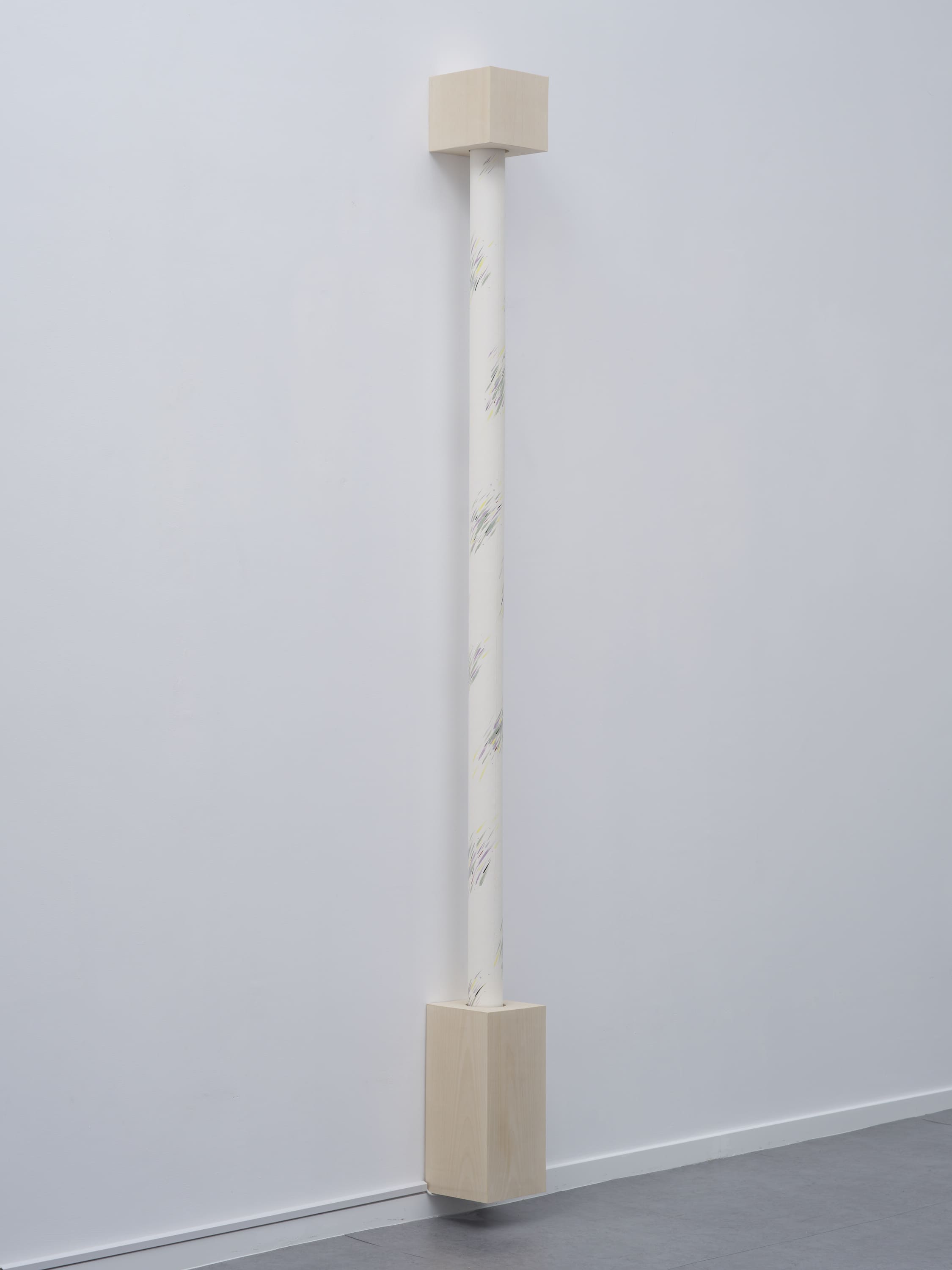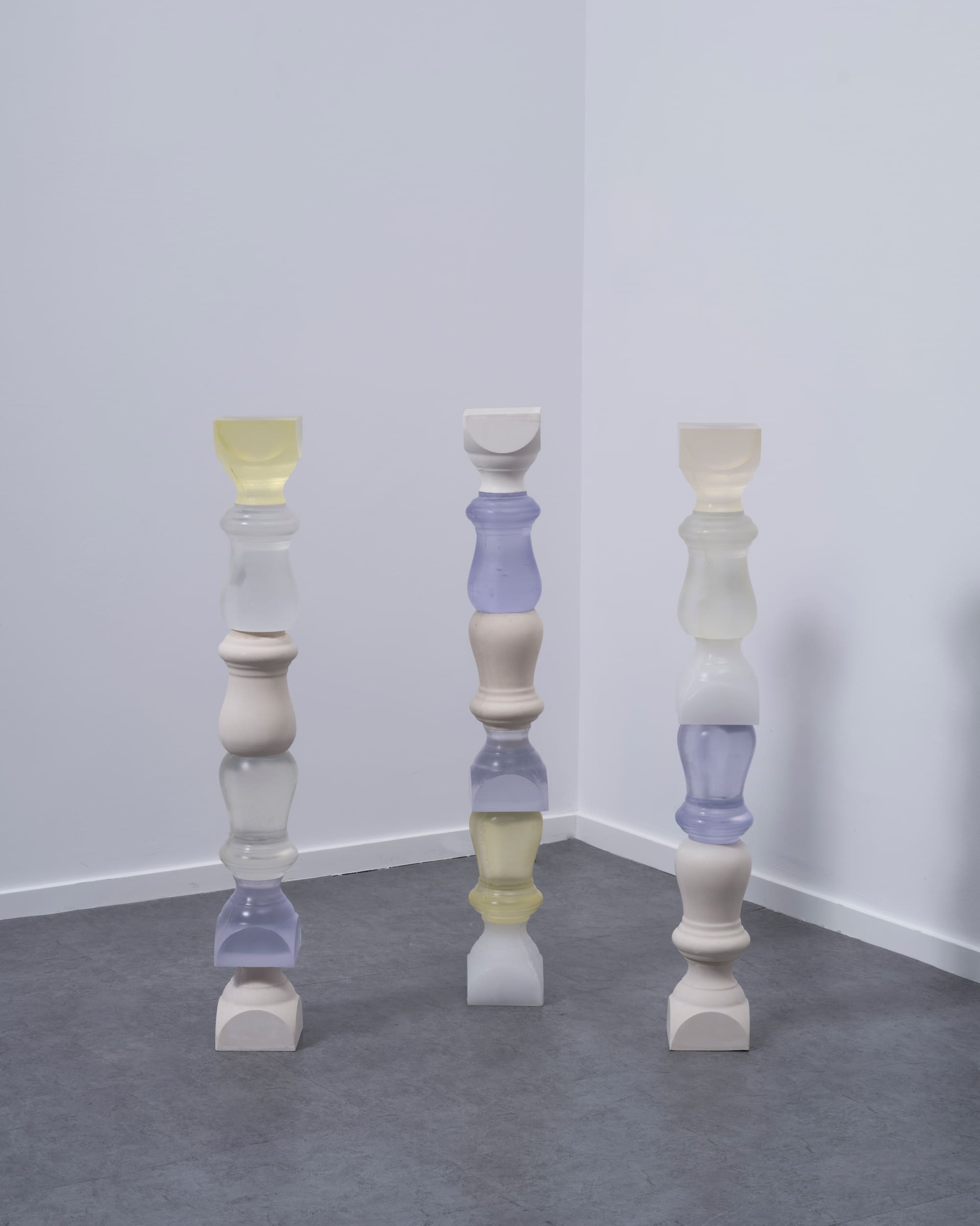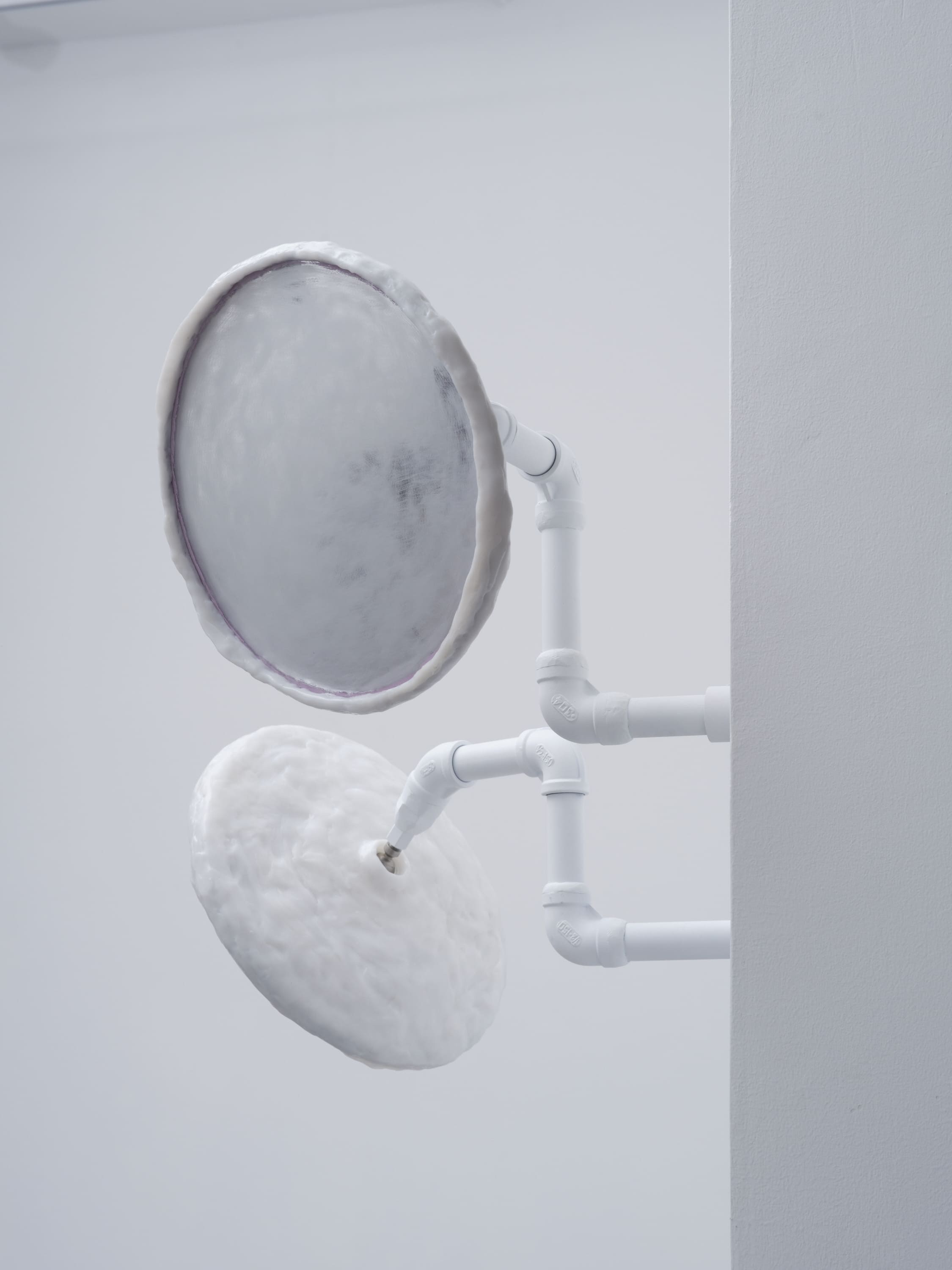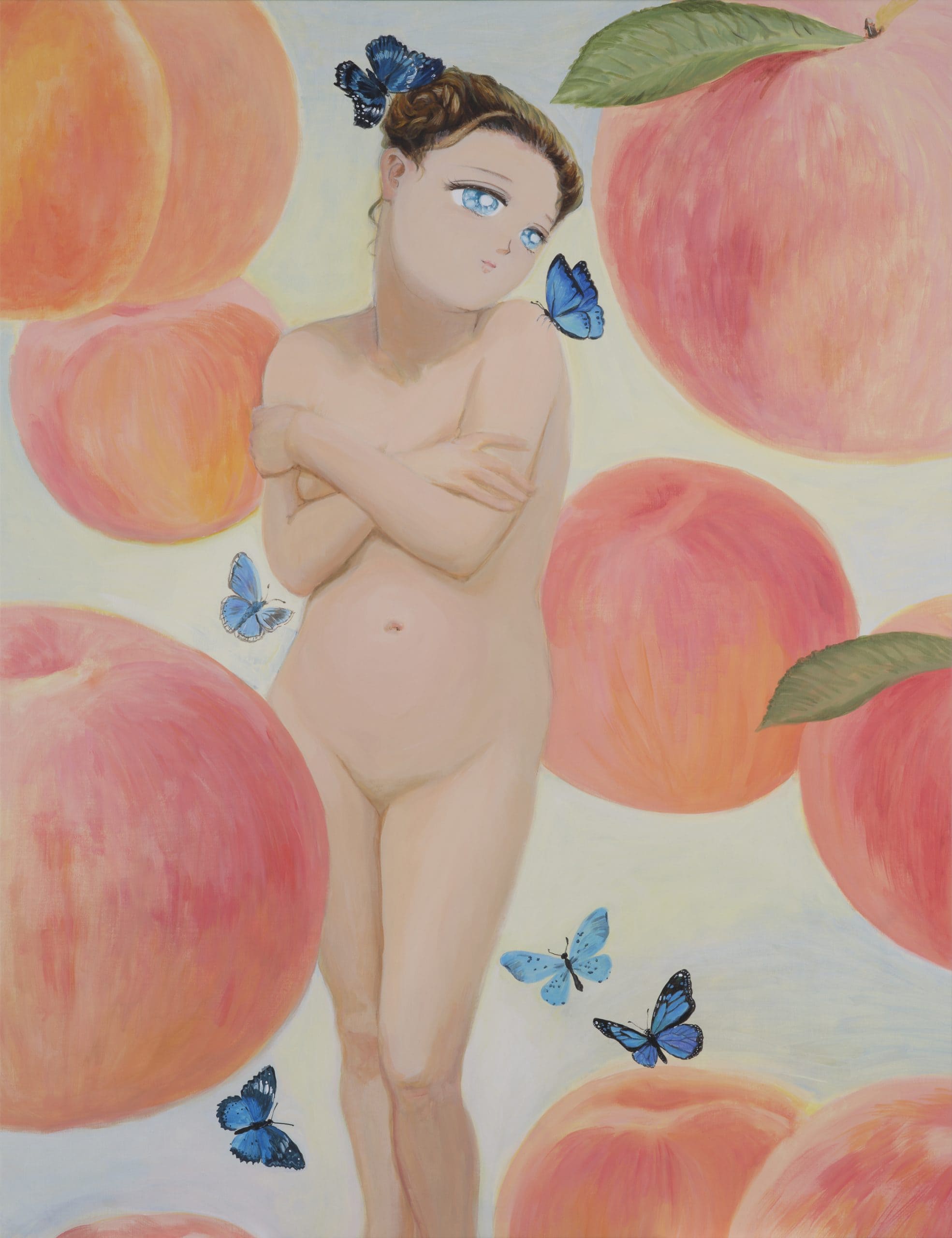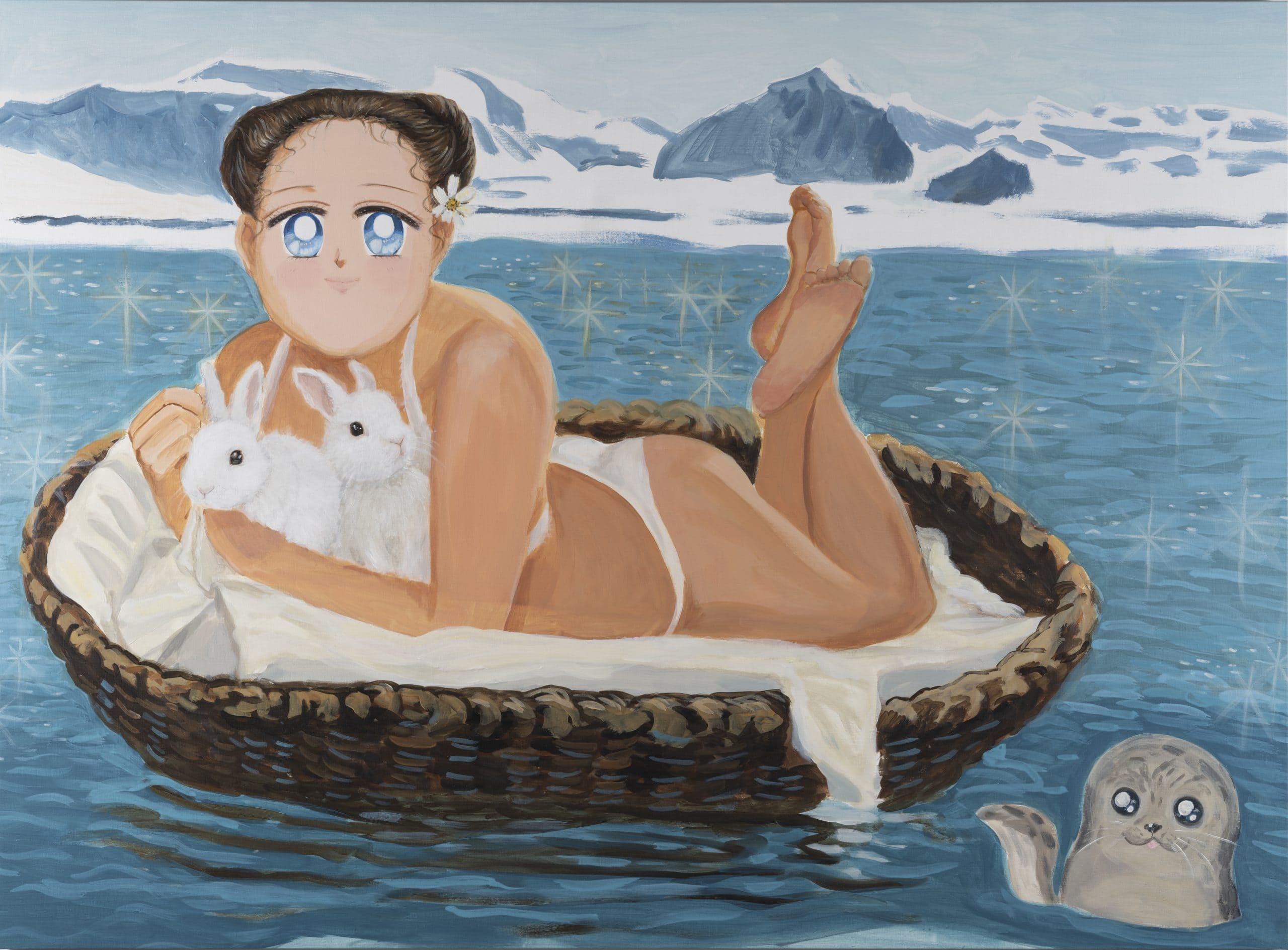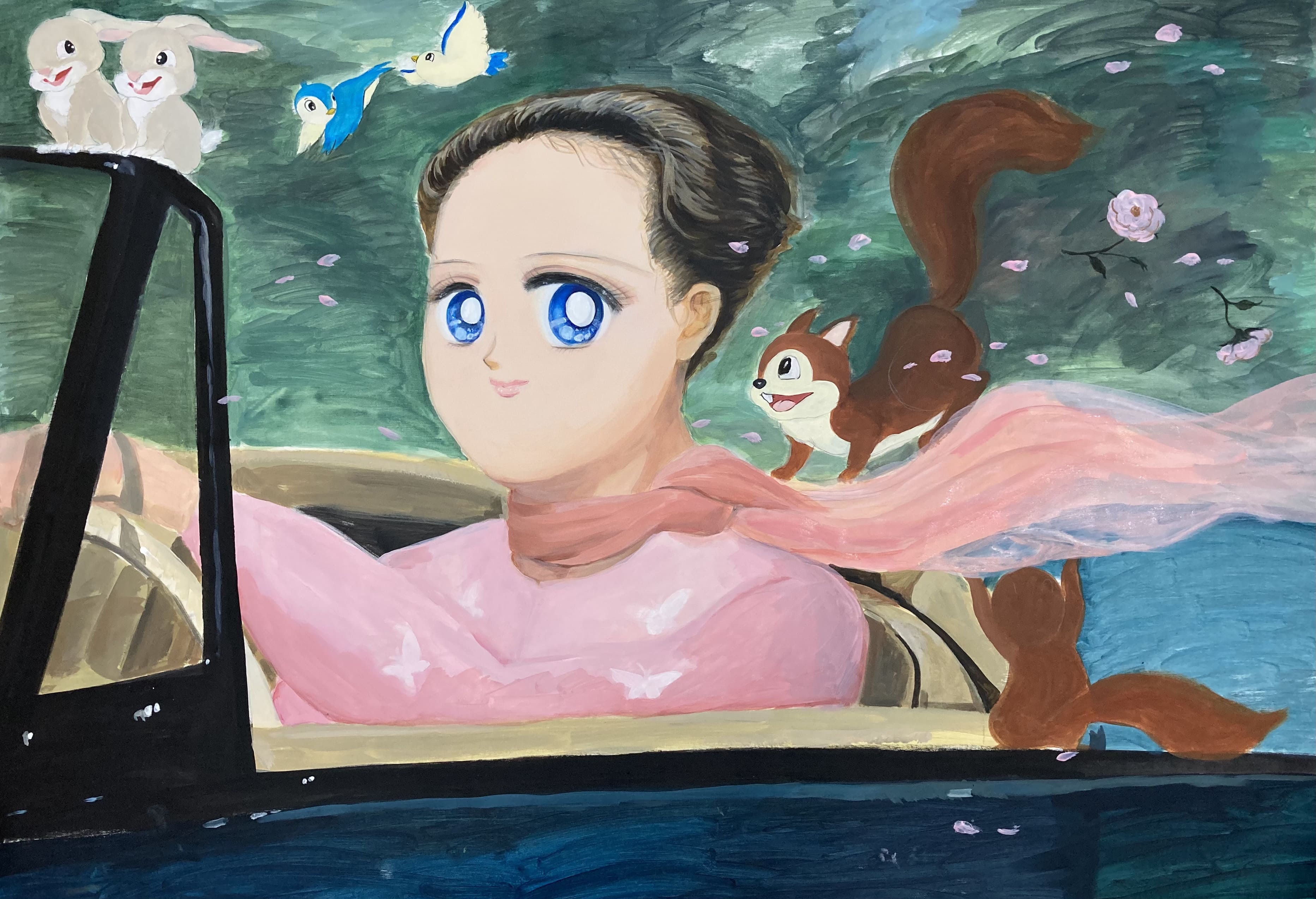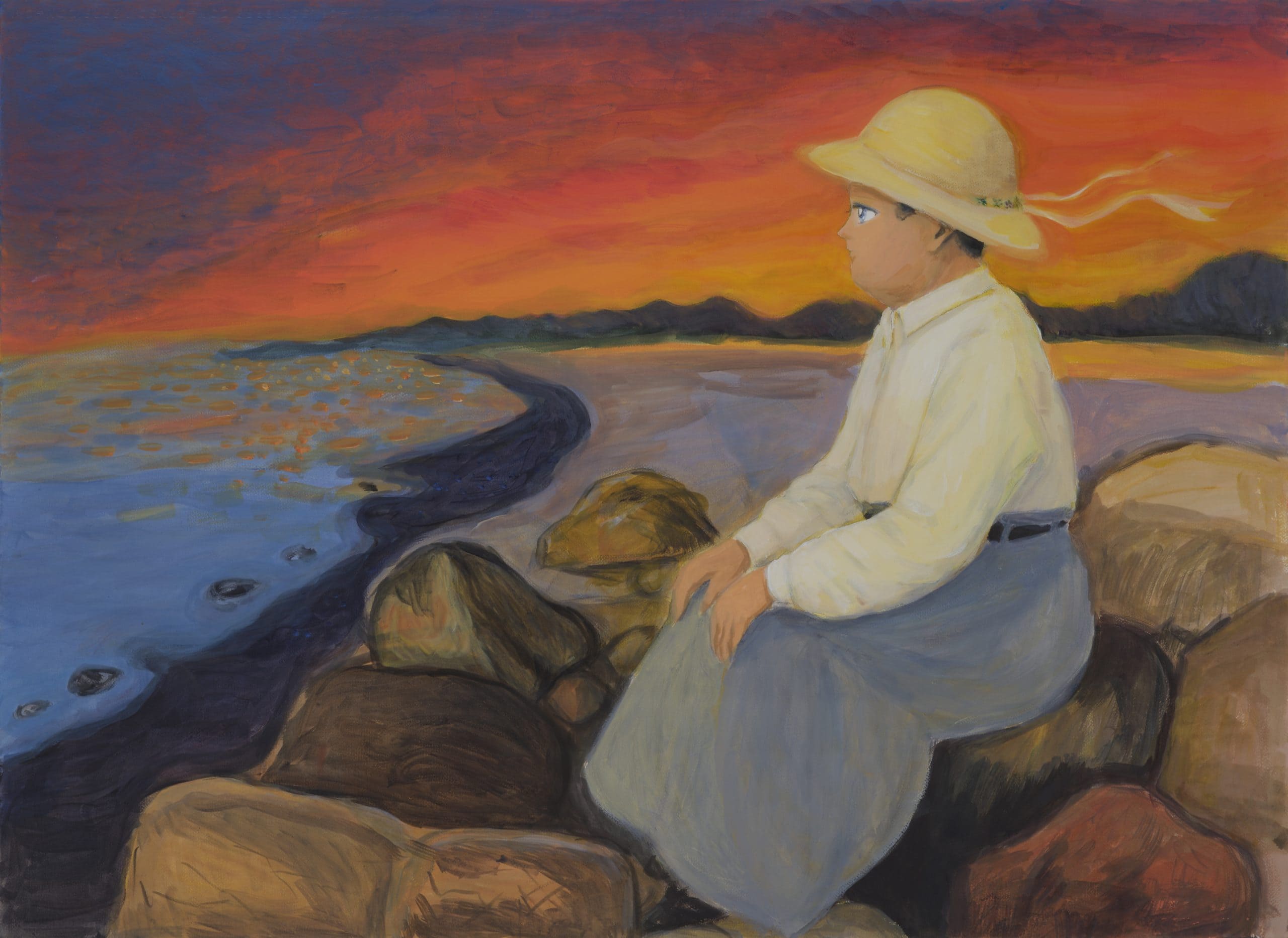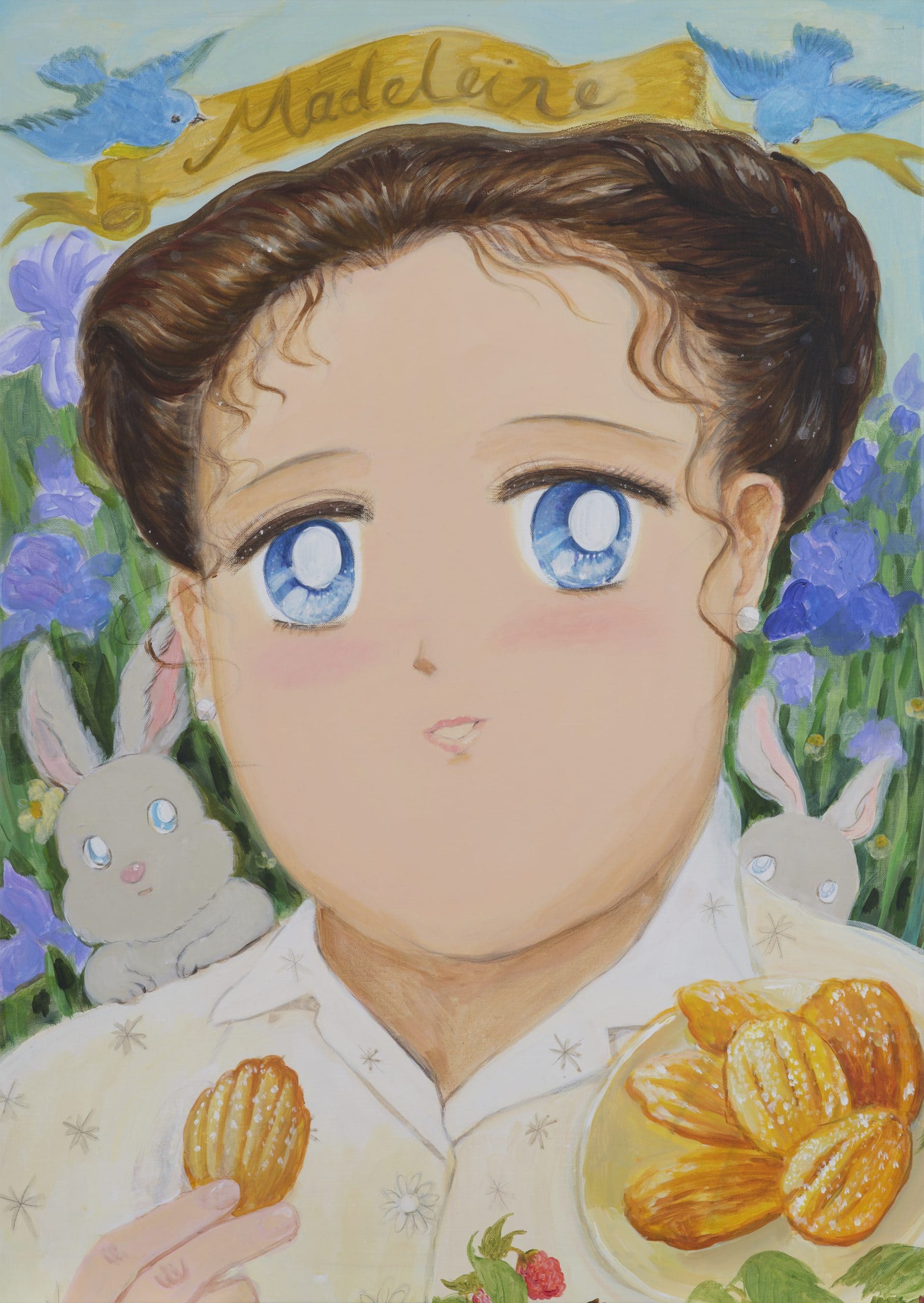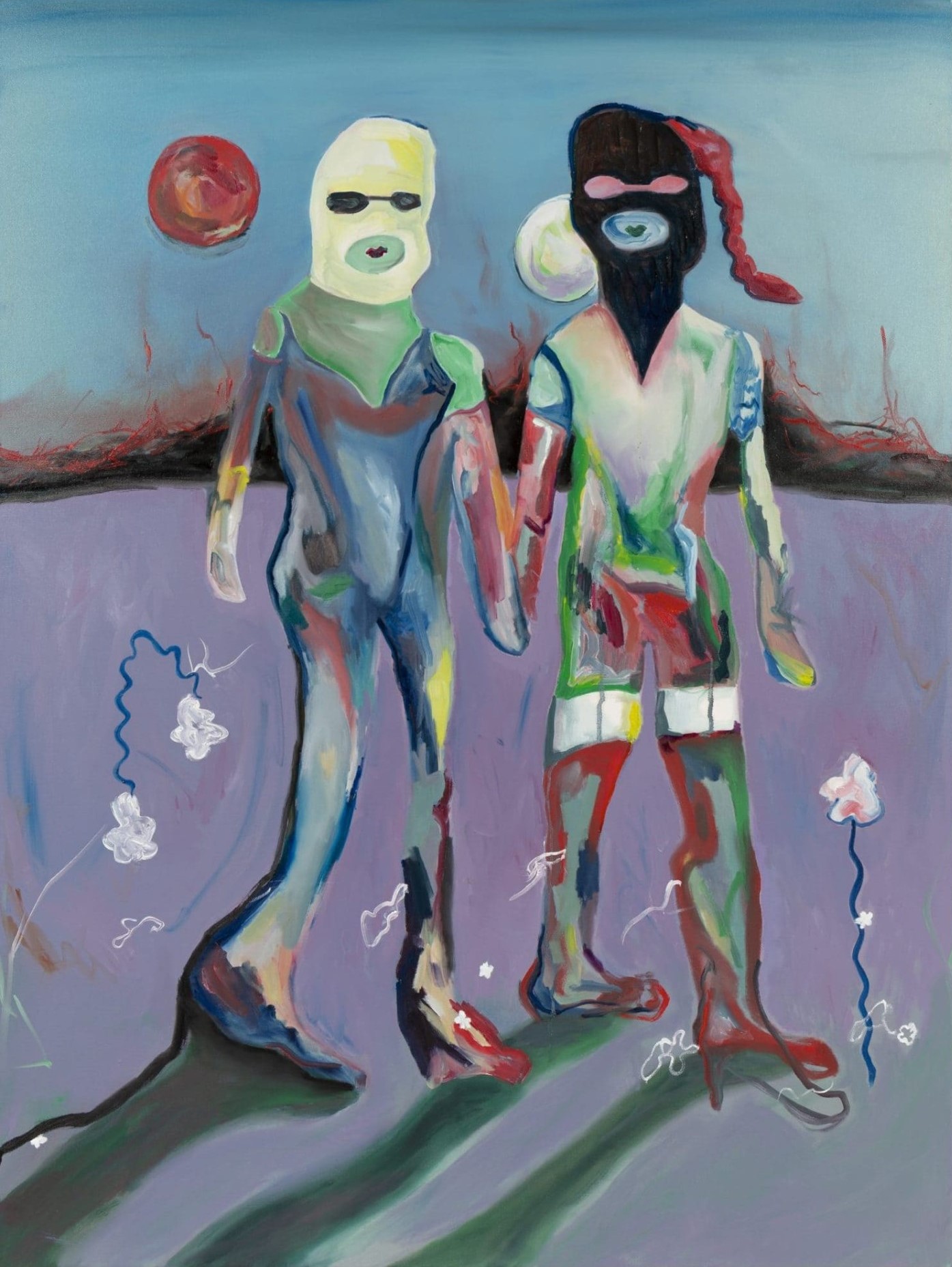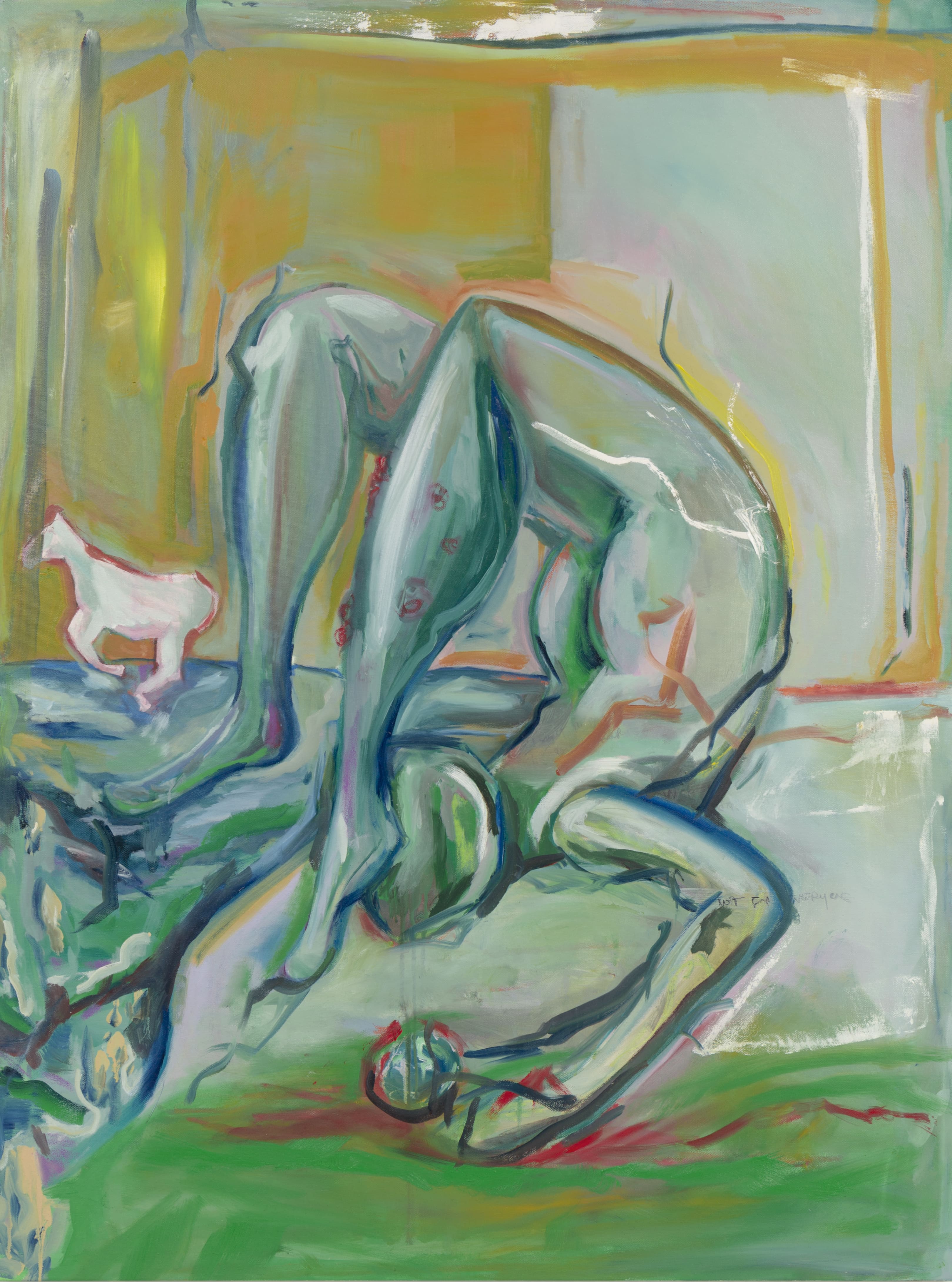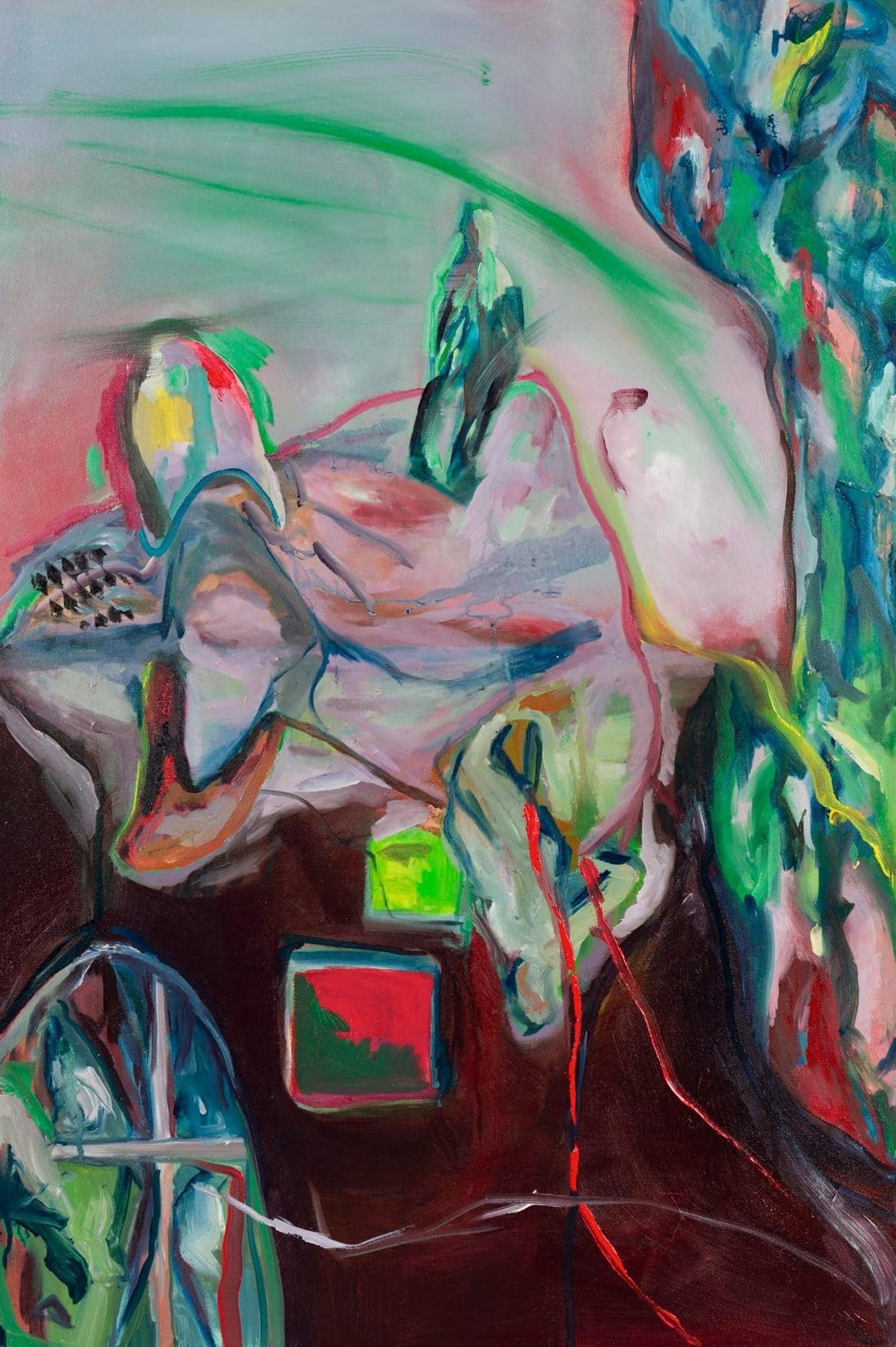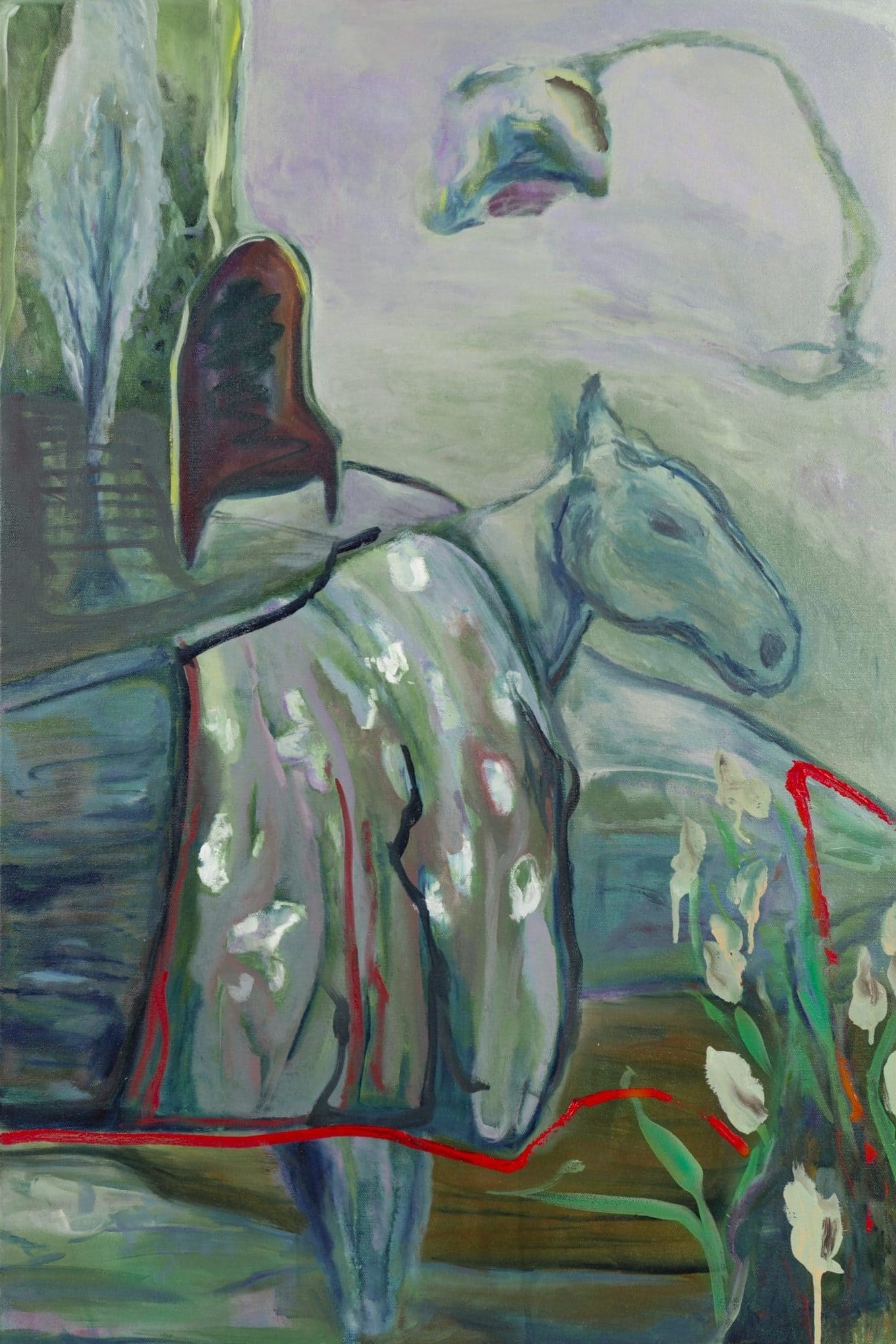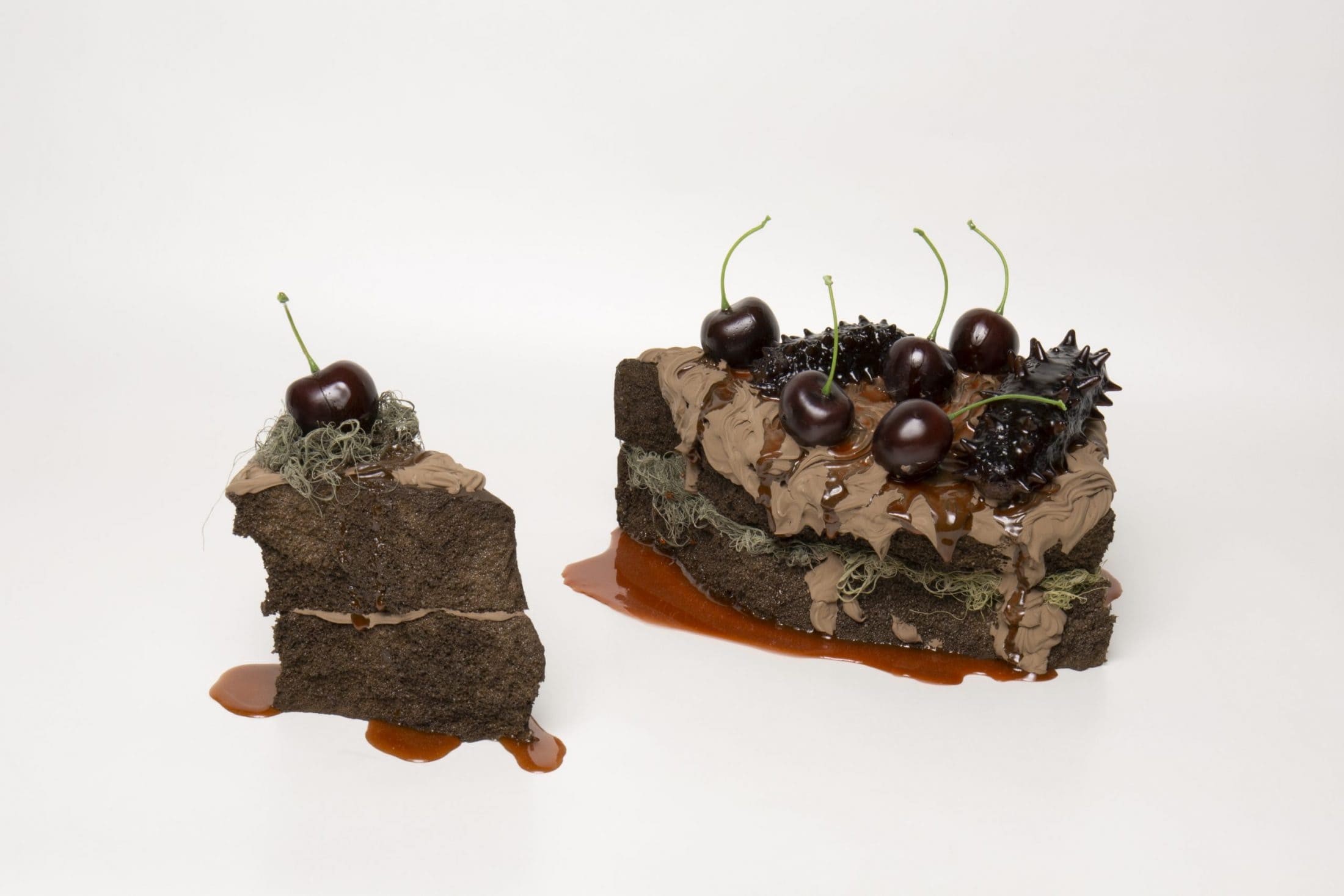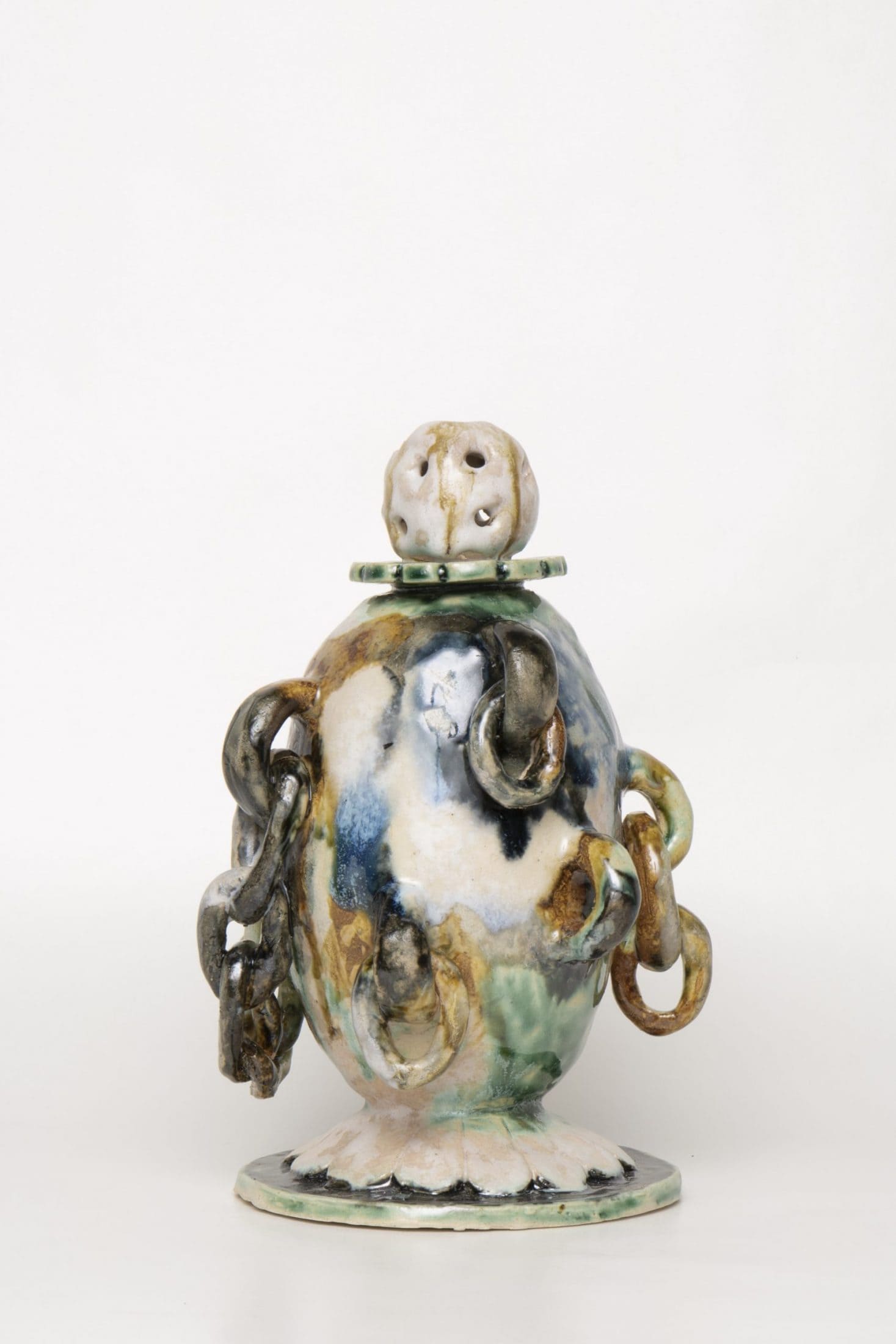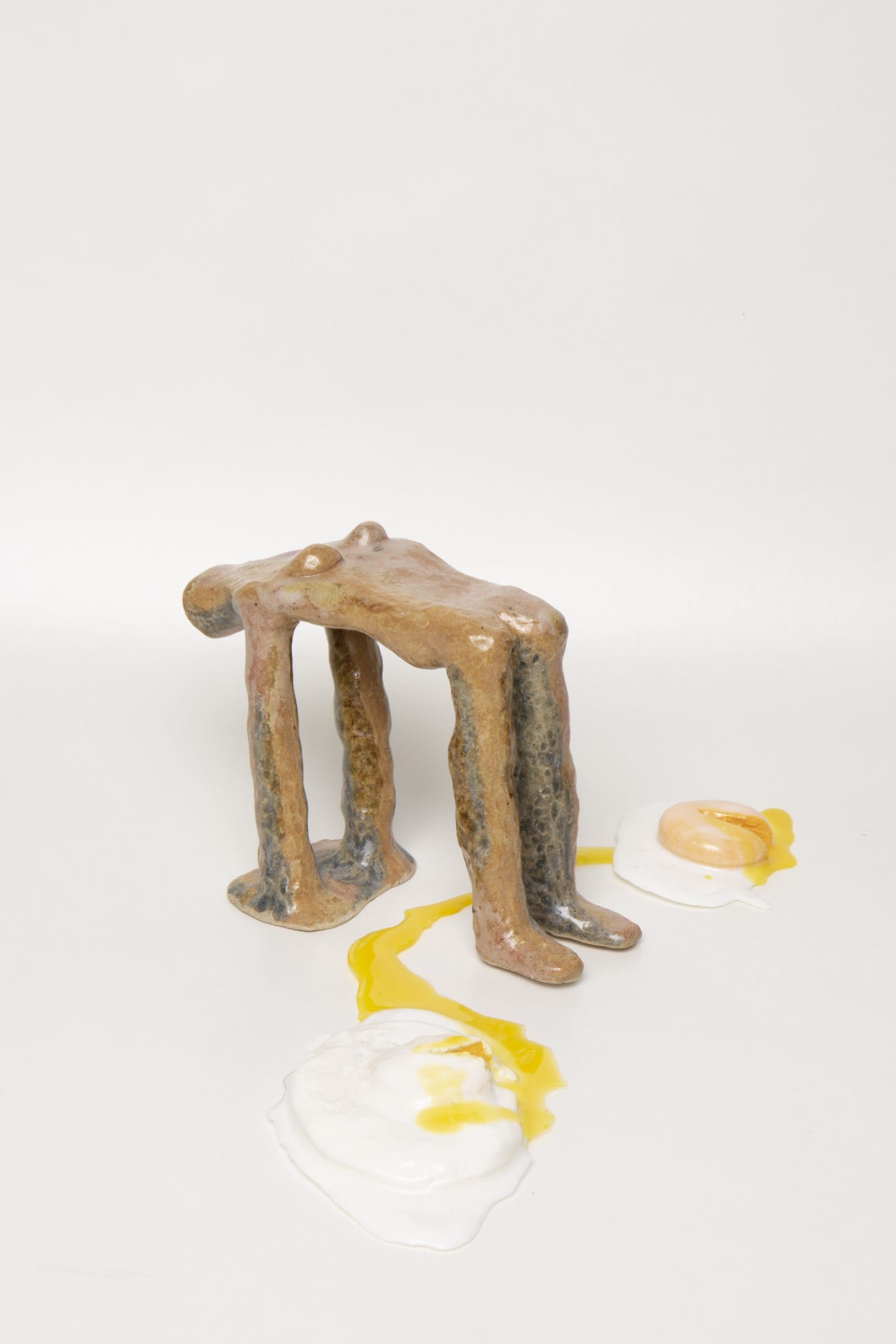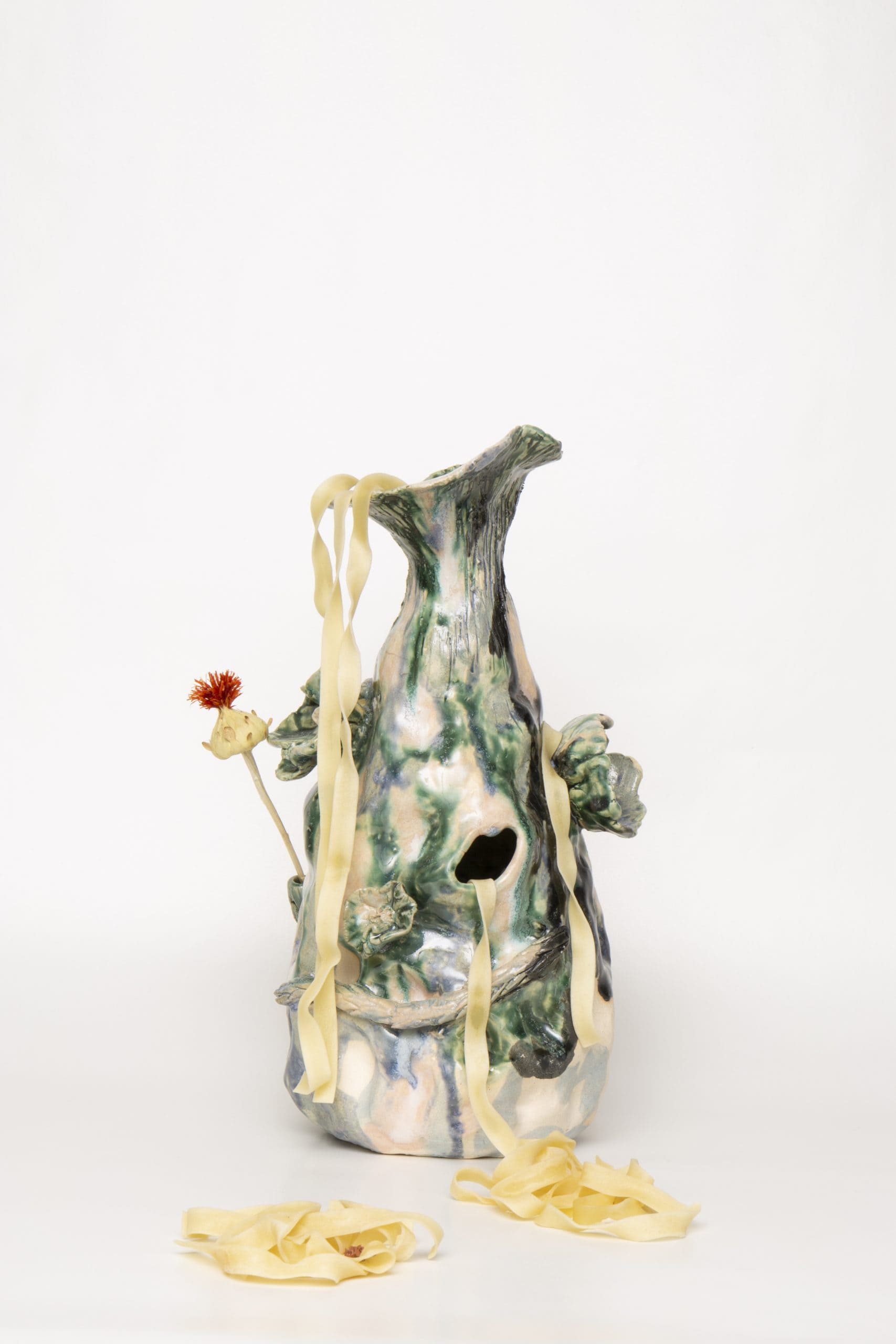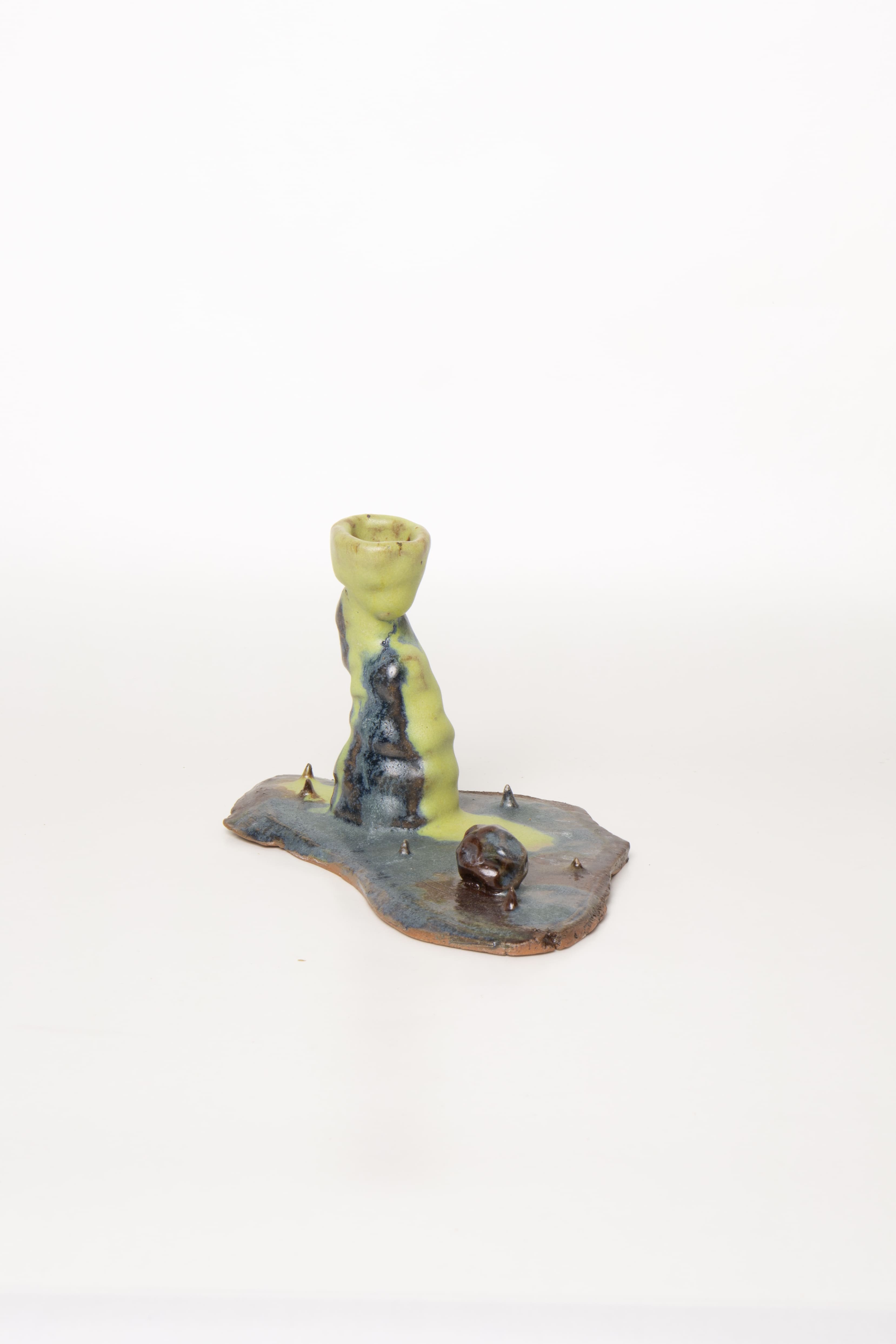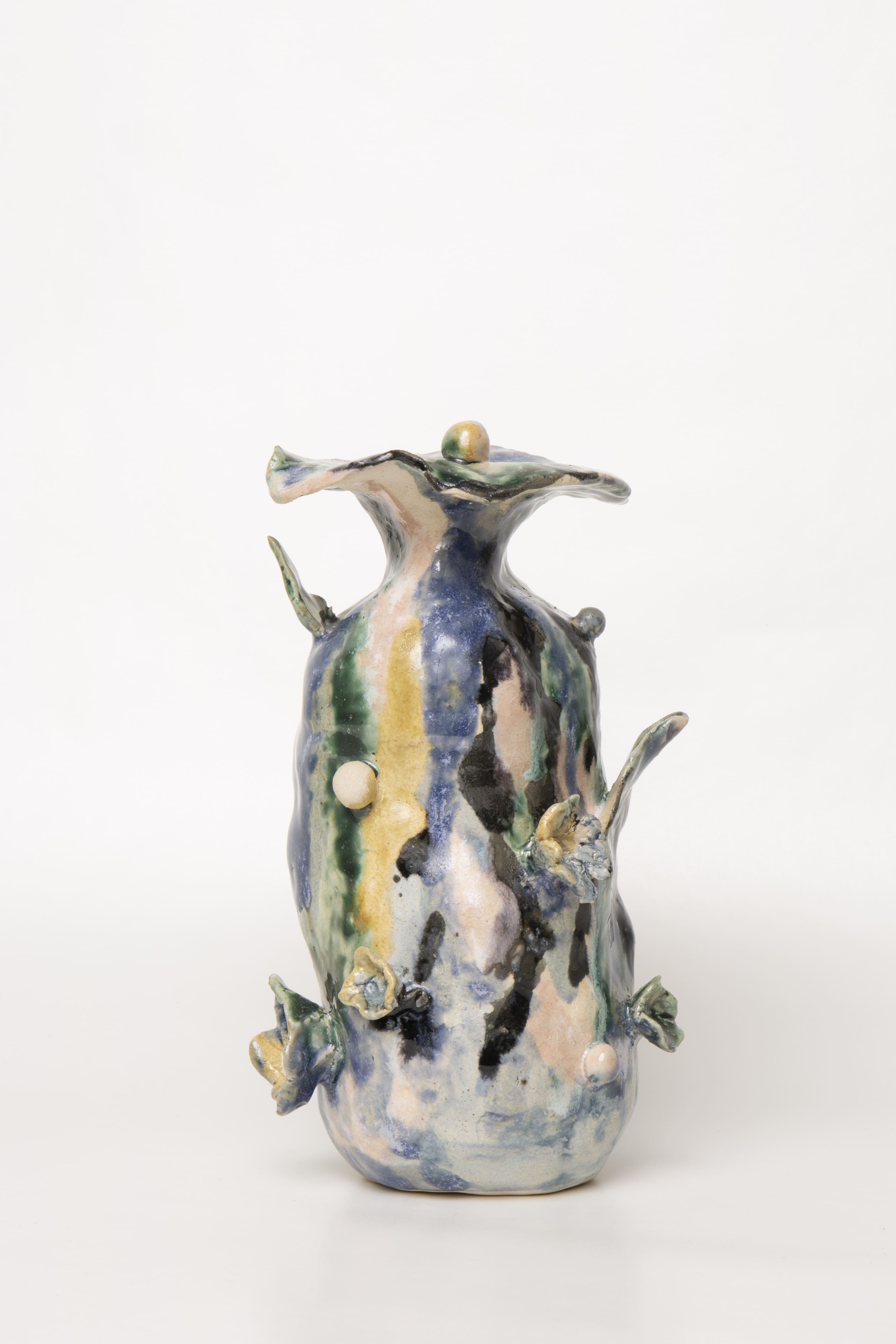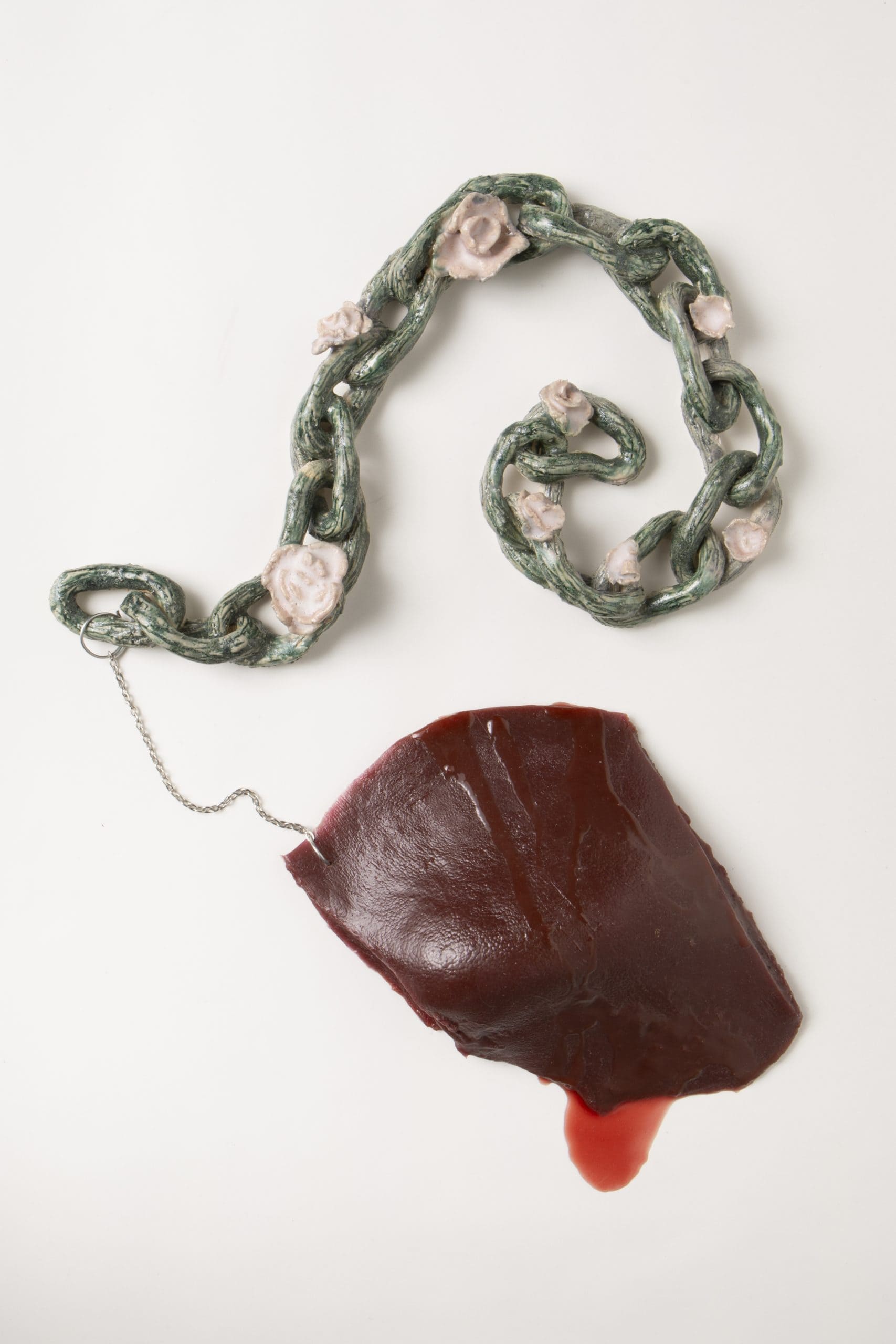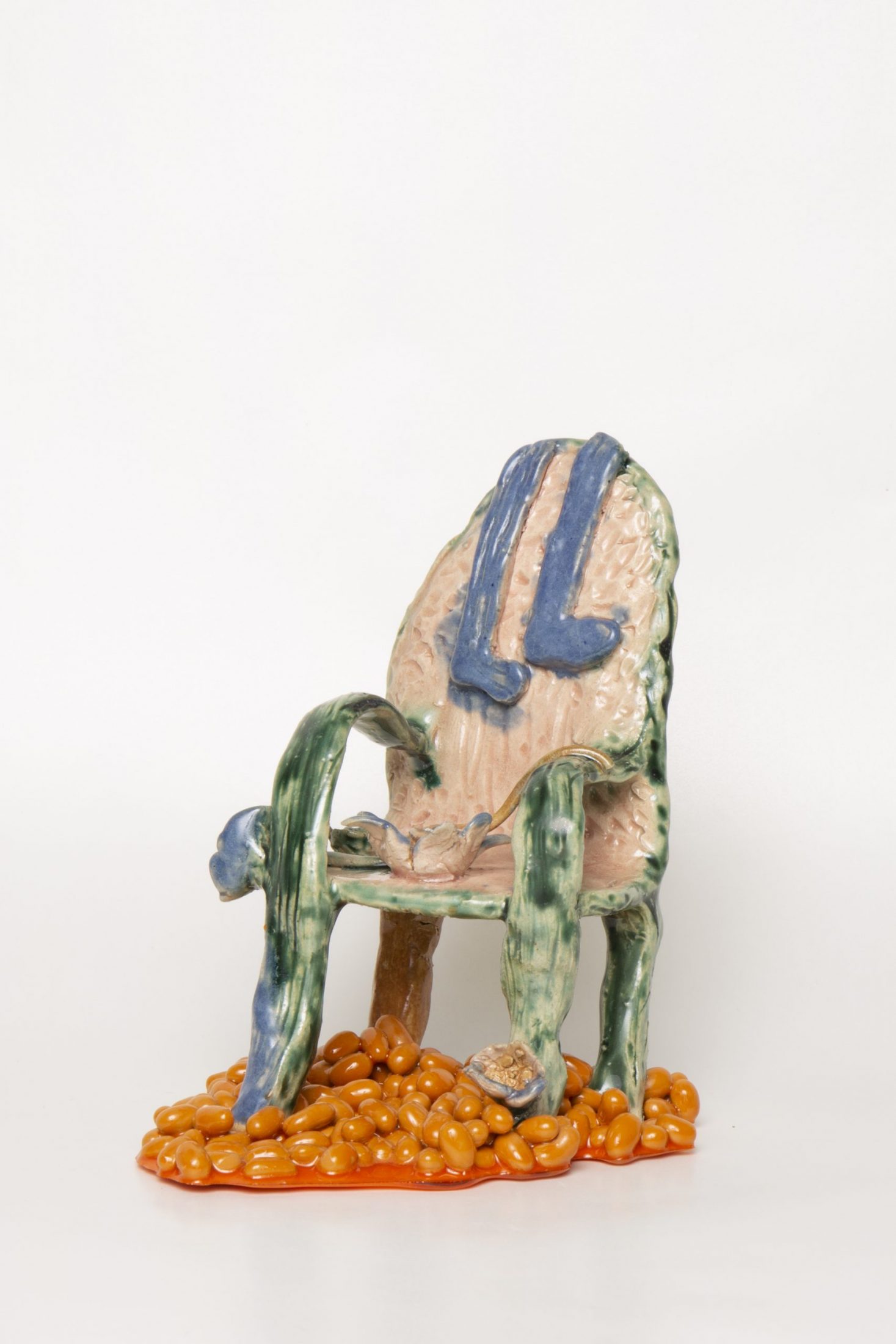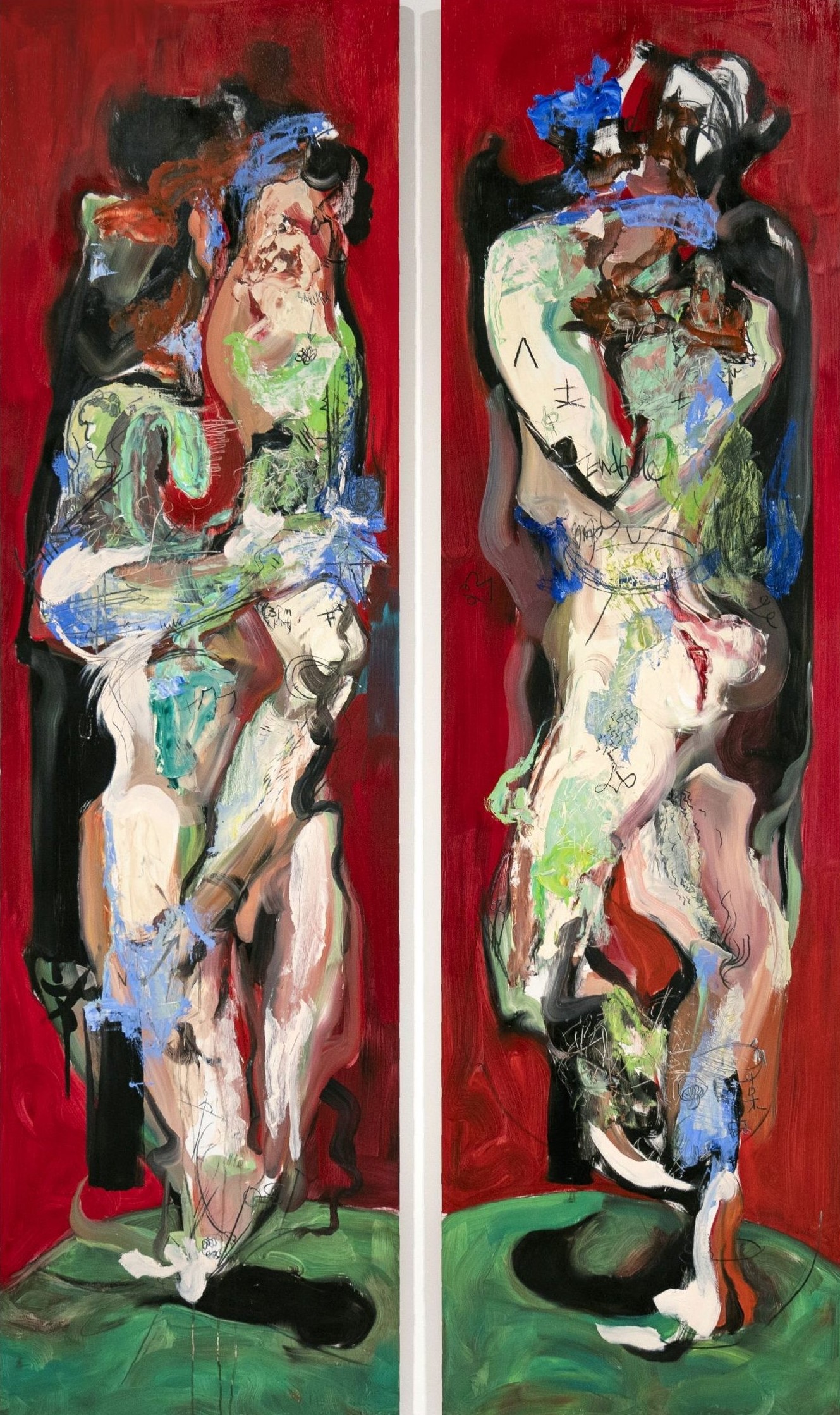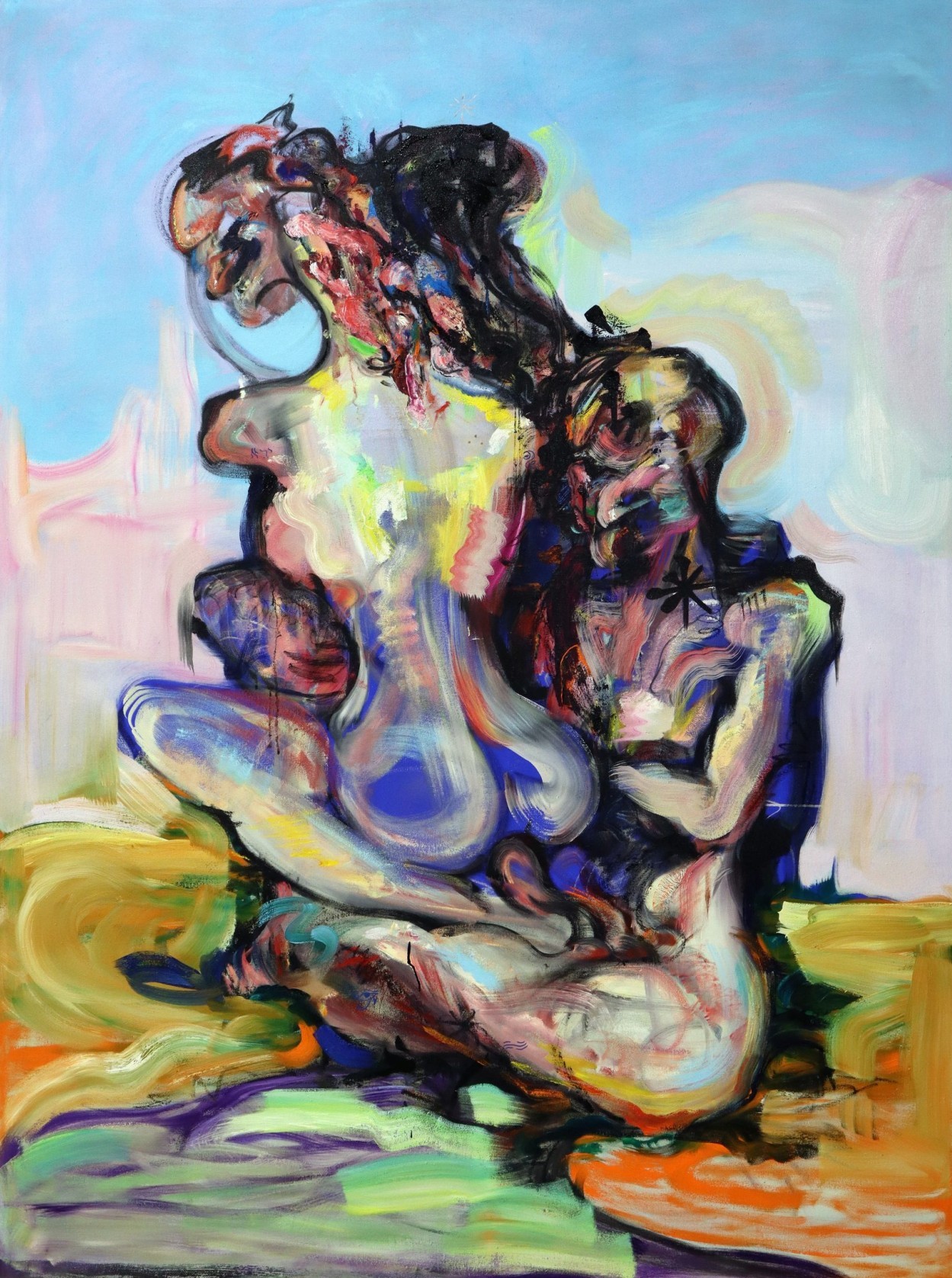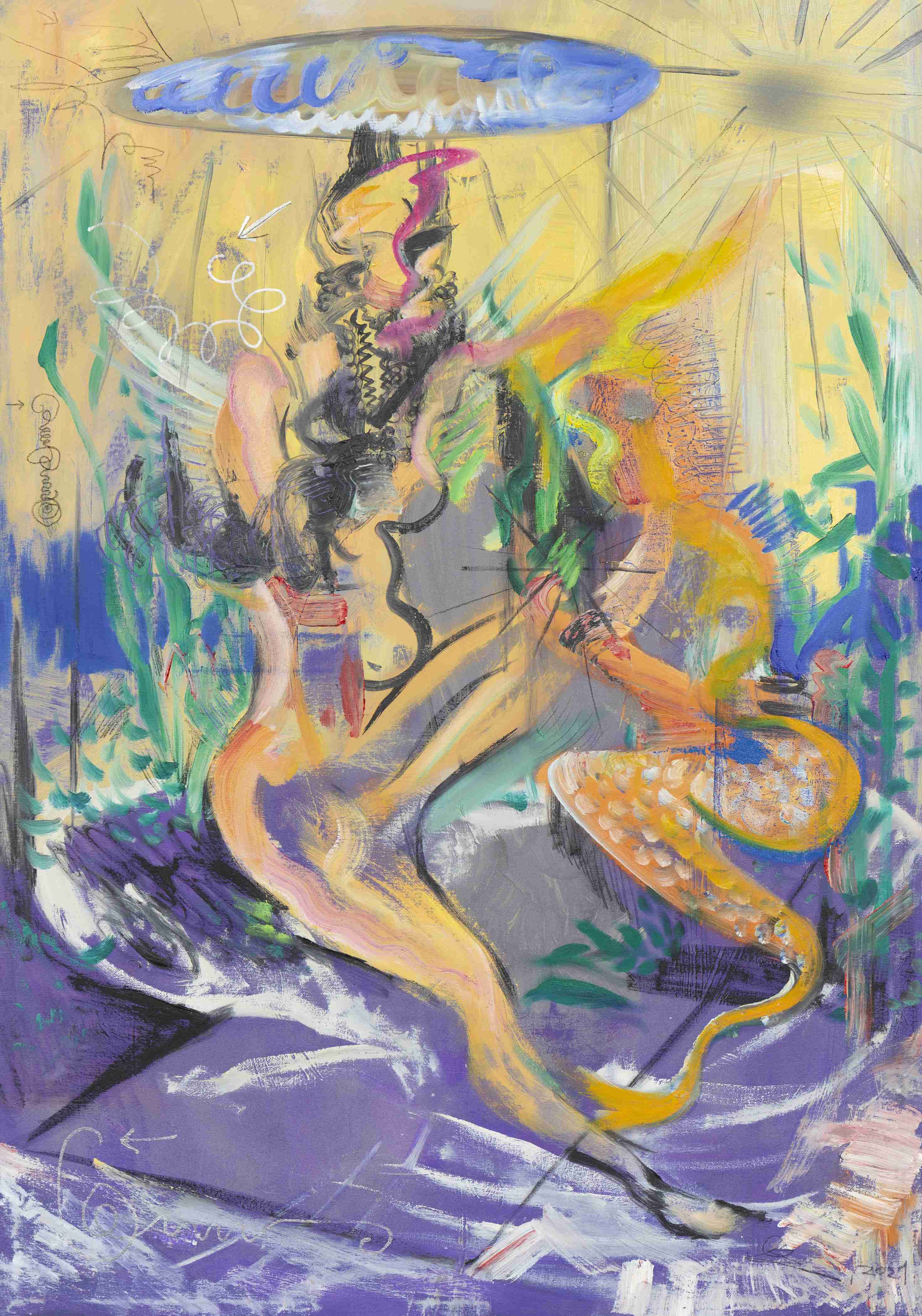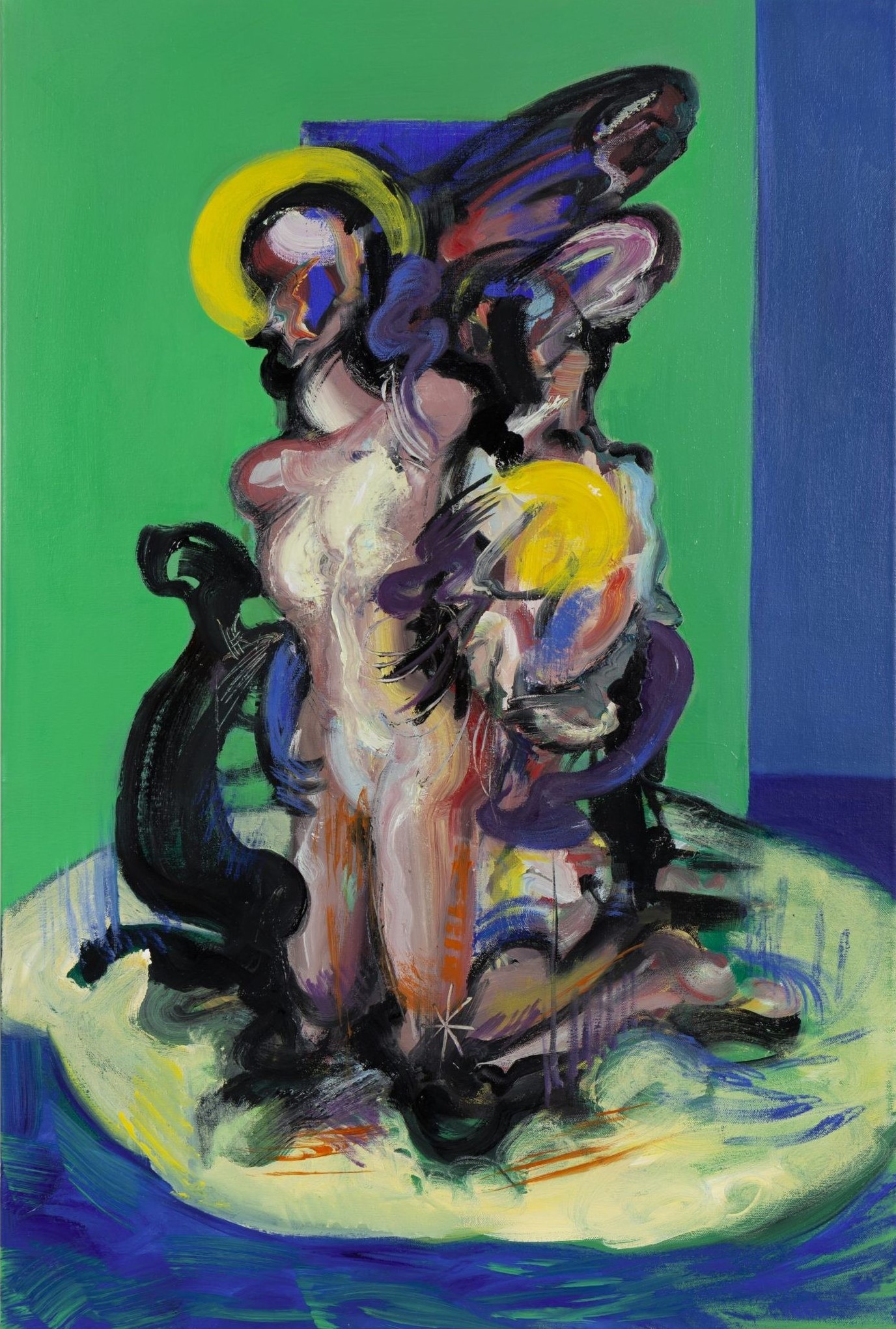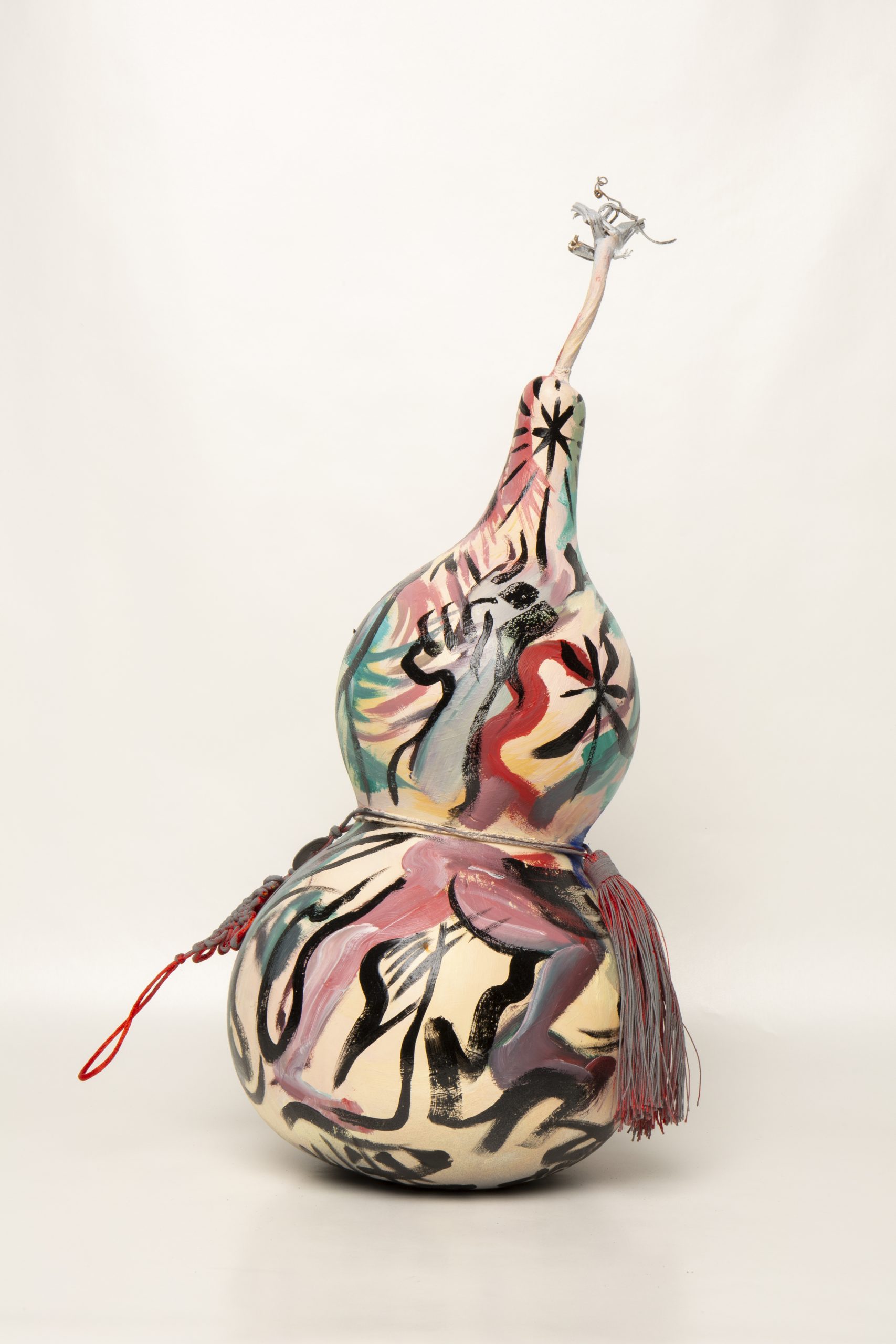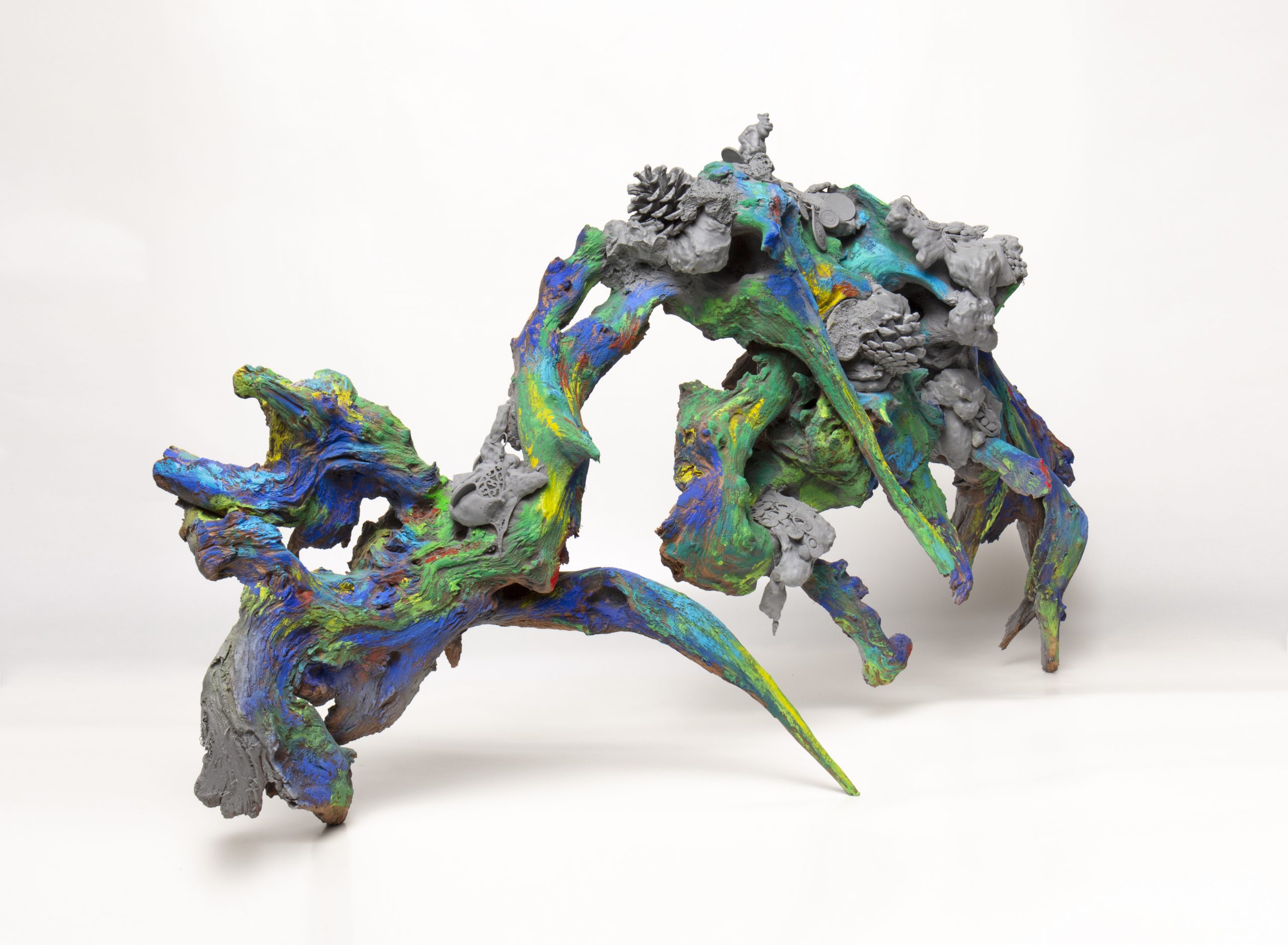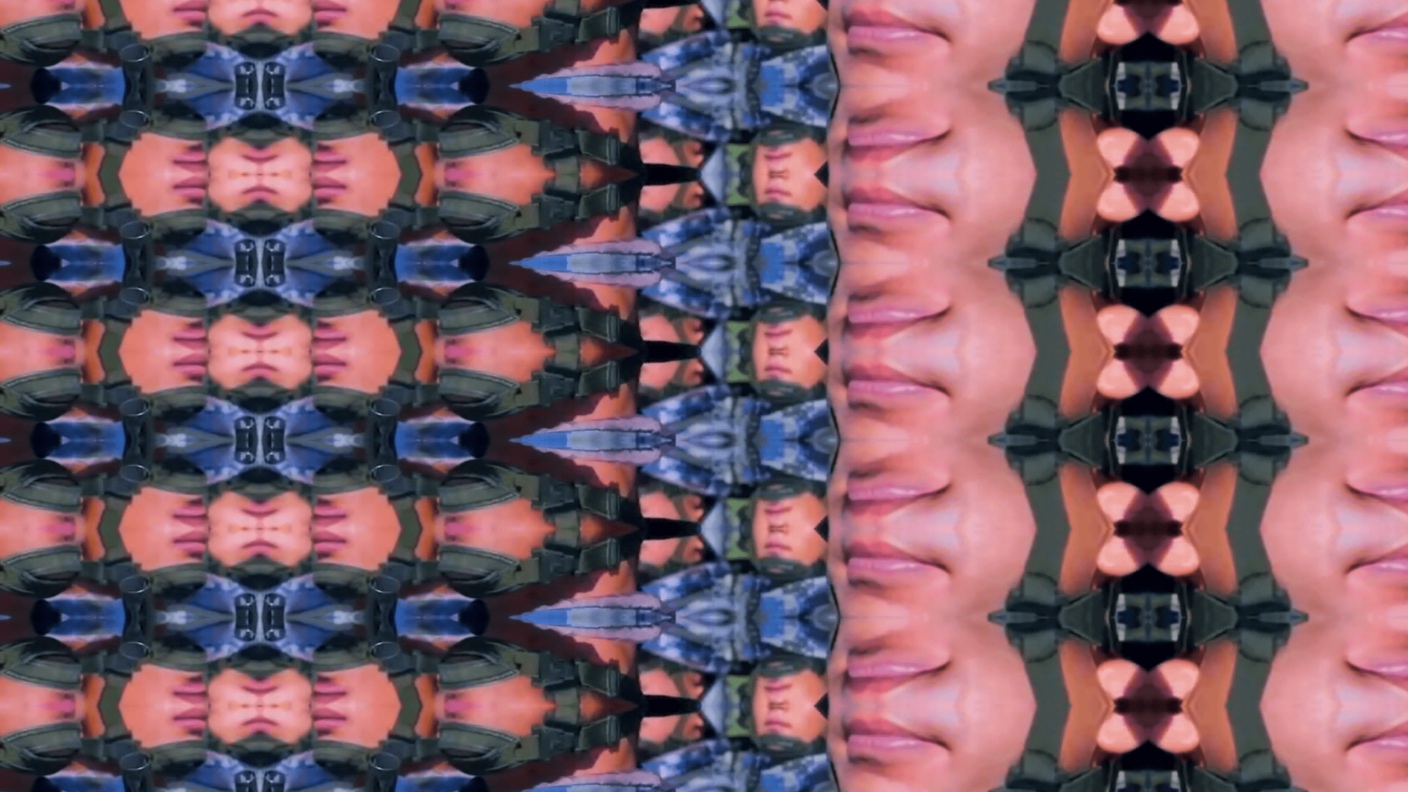 X
Dream (Is) land!
May 13–June 26, 2021
MINE PROJECT (now MOU PROJECTS) is pleased to present "Dream (Is) land!," a group exhibition featuring four artists Tap Chan, Liu Yin, Amy Tong, and Wu Jiaru. Curated by Michael Guo, this exhibition brings together their artistic ideas and practices to explore the ambiguous relationship between dreams, reality, and the present.
Lord of the Flies, a novel published in England in 1954, tells a story of a group of children who drifted to a deserted island due to a shipwreck. At first, the children were at a loss, but they then went together to ask for help. Due to the thought of their potential desires, they killed each other until the island itself burnt. The island is used as a metaphor of a miniature utopian world, but it is doomed because of the conflict between the different perceptions of an "ideal life."
The COVID-19 pandemic in 2020 led to a temporary disconnection between human and society. Nintendo game Animal Crossing became a popular choice of many people during the period of isolation. In the game, the player appears on a deserted island entertained with activities such as, fishing, socializing, and meditating. A long period of isolation during lockdown allows the player to unconsciously immerse themselves in the game for days. This is a reconstruction of the private realm triggered by the contemporary media, within a short period of time, it has formed a society dominated of the collective will. From many angles, the island in the game is a habitat carrying the subconscious about the ideal world, and there seems to be an internal connection between the island and a dream. Sigmund Freud regards one of the functions of dreams is "to satisfy one's unfulfilled wishes." In contrast, Carl Jung regards dreams as a "spiritual compensation mechanism." Therefore, the theme of "dream" is being compared to a system of self-regulation and the process of self-construction.
Over the past year, both technology and news have allowed us to reverse the day and night, blurring the boundary of "truth." For artists, creation is usually a process of discovering personal thoughts and social issues. This process is often accompanied by romantic logic, just like building an island, it completes levels with no specific images. It is also a process of clarifying personal thoughts and social issues. The four artists we invited all reside on the island of Hong Kong but are all building an individual "island" of parallel time and space.
Tap Chan's work continues the discussion between virtual reality and the private realm. 2.5 Dimensional Modules (all works 2021) references back to the columns used on the balcony of the early middle-class families in Hong Kong as the concept. The resin column acts as a symbol of class—it is not only like the selection of the ideal home in the game, but also a barrier to nature. The work Appearance // Disappearance uses its "blind spots" in the street mirror to explore the relationship between surveillance and being monitored in real life. Moreover, the other work REM ∞, tells the state of people just fallen asleep—half dreaming and half awake. She uses installation art to express this sensory cycle, the blurred boundary between dreams and reality. In summary, these several installations simultaneously express the peeping and interference of people from different angles in life all the time.
We also often create personalities in our subconscious minds, just like the girl named Madeleine created by Liu Yin. Madeleine, an image drawn from popular culture, roams freely through the fantasy world and virtual historical scenes. In the seemingly glamorous and cheerful freeze-frame scenes, Madeleine has a new body and identity, breaking through various restrictions to create an experience that belongs just to her. Nevertheless, behind the animated depictions, there is challenge and ridicule to the traditional patriarchal society.
To a certain extent, Amy Tong's paintings are the reappearance of the emotions and environments in her dreams. The repeated imagery and colors in her body of works supports the idea of a dream system. The surreal and anthropomorphic scenes created by her with readymade food and ceramics are the translation of dreams: a bottle wrapped in spaghetti, a chair standing on a puddle of baked beans, and a cherry cake accompanied by a sea cucumber. Behind these surreal scenes pose the problem of materials constantly running with the artist's body momentum. This process is also constantly challenging people's comfort zone, providing clues to the origin of dreams.
Wu Jiaru presents a modified, perfectly symmetrical reality in her video work One World One Dream. In the painting series godificial, dreams and entanglements are distorted under the control of science and technology. This is precisely the result of the imbalance between humans and consciousness. However, this is also a double deconstruction of reality and dreams. On the other hand, its technology that exists as a supernatural phenomenon is also integrated with the concept of "god," as well as the element of floating wood further declares a man-made natural landscape. The corresponding Door Gods and calabash_justice_2019_21 play a check and balance on the relationship of power under the traditional religious beliefs.
About the Artists
Amy Tong (b. 1991, Hong Kong) is known for her abstract experimentation on possible scenarios. Her work is often a collage of idealized, multi-layered scenarios, expressing the emotional traces from her daily encounters with society. Treading around the realm of truth, rituals, and absurdities, Tong creates textured environments to explore the complexity of human emotions within surrealist settings.
Tong received her BA in Illustration from Arts University Bournemouth in 2015.
The artist currently lives and works in Hong Kong.
Liu Yin (b. 1984, Guangzhou, China) works on canvas and paper with ordinary images in an innocent way, challenging the academic art and patriarchy in modern society. Inspired by popular culture, such as manga and cartoon, her art expresses sarcasm and rebellion towards the mainstream cultural and societal values.
Liu Yin's works have been exhibited at Edouard Malingue Gallery in Hong Kong, Arrow Factory and Taikang Space in Beijing, BANK in Shanghai, Observation Society in Guangzhou, and Import Projects in Berlin.
Liu received her BFA in Printmaking in 2007 and her MFA in Painting in 2010 from Guangzhou Academy of Fine Arts.
The artist currently lives and works in Hong Kong.
Tap Chan (b. 1981, Hong Kong) is an artist whose practice spans installation, video, and sculpture. Probing the ambiguous boundaries between fiction and reality, Chan explores the ideas of liminality and duality embedded in daily life and fabricates a physical and ideological space of uncertainty in her works. Often juxtaposing a pair of similar objects in one setting, her works evince an active meditation on the multifaceted nature of the visual reality, bringing together both macro and micro universes with metaphors, parodies, fantasies, and imagination. She is interested in grasping, translating, and articulating the near unconscious state induced by and experienced within psychic and emotional ruptures. In an effort to construct a psychoterratic narrative, Chan brings forth the continuous interweaving between the imaginary and the real, evoking an unease with the collectively nihilistic mentality in contemporary society.
Chan received her BFA in Sculpture from the Royal Melbourne Institute of Technology in 2012 and her MA in Visual Arts from Hong Kong Baptist University in 2014.
The artist currently lives and works in Hong Kong.
Wu Jiaru (b. 1992, Guangdong, China) experiments with imagined spaces and social norms in forms
of installation, moving images, printed edition, and painting. Wu Jiaru practice covers a wide range of topics, including literature, technology, romantic relationships, mythology, and space.
Wu received her BA in Fine Arts and English Language from Tsinghua University in 2014 and her MFA from the School of Creative Media at City University of Hong Kong in 2017.
The artist currently lives and works in Hong Kong.
Dream (Is) land!
May 13–June 26, 2021