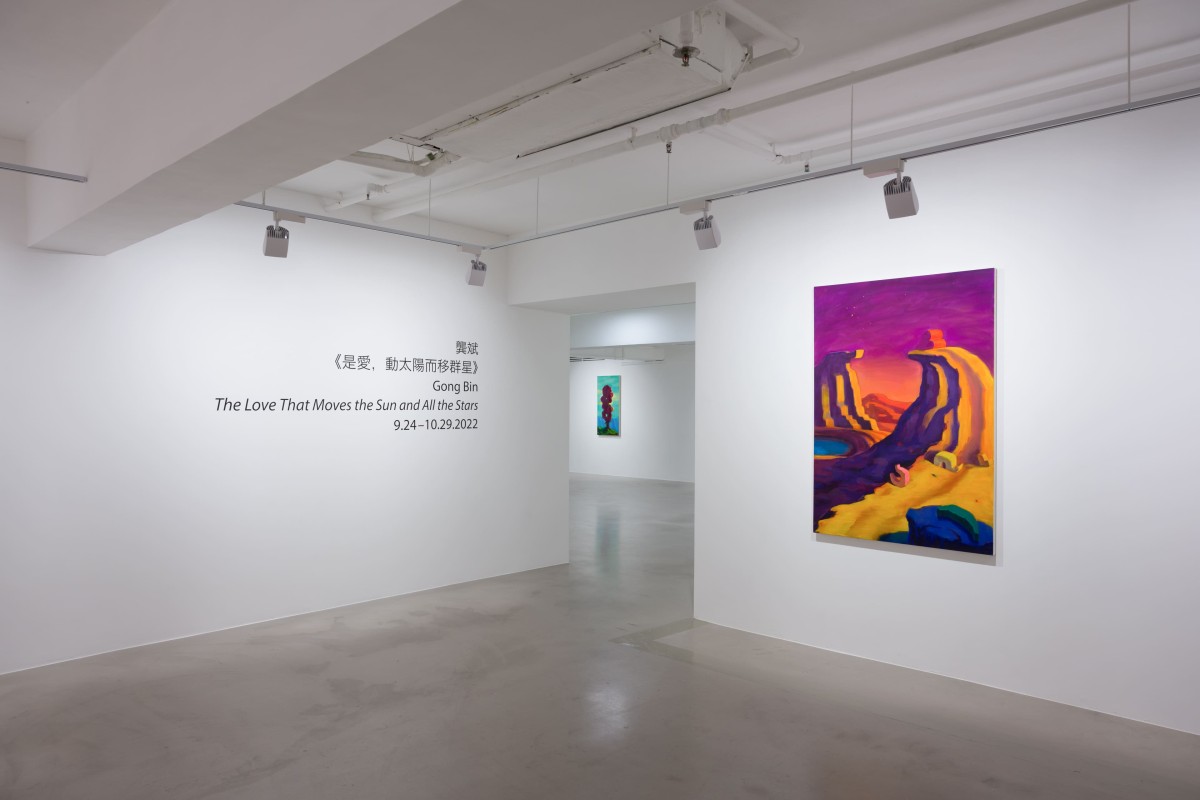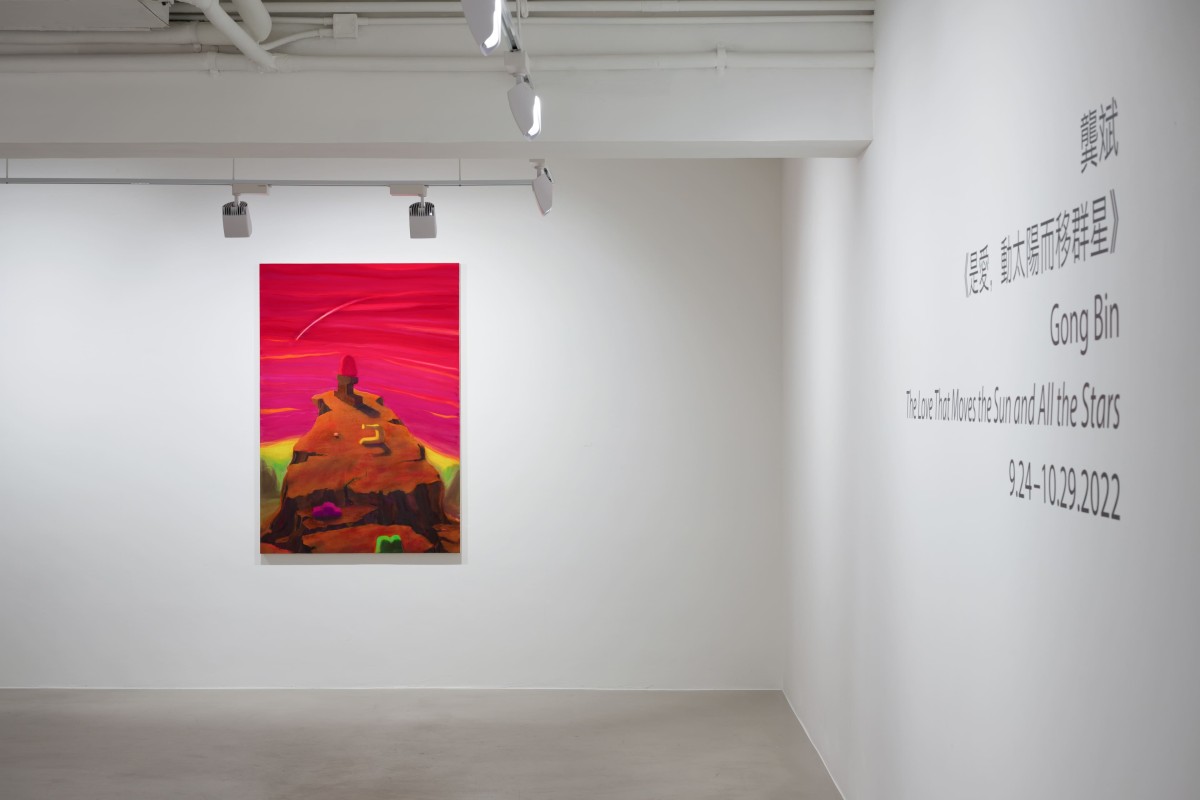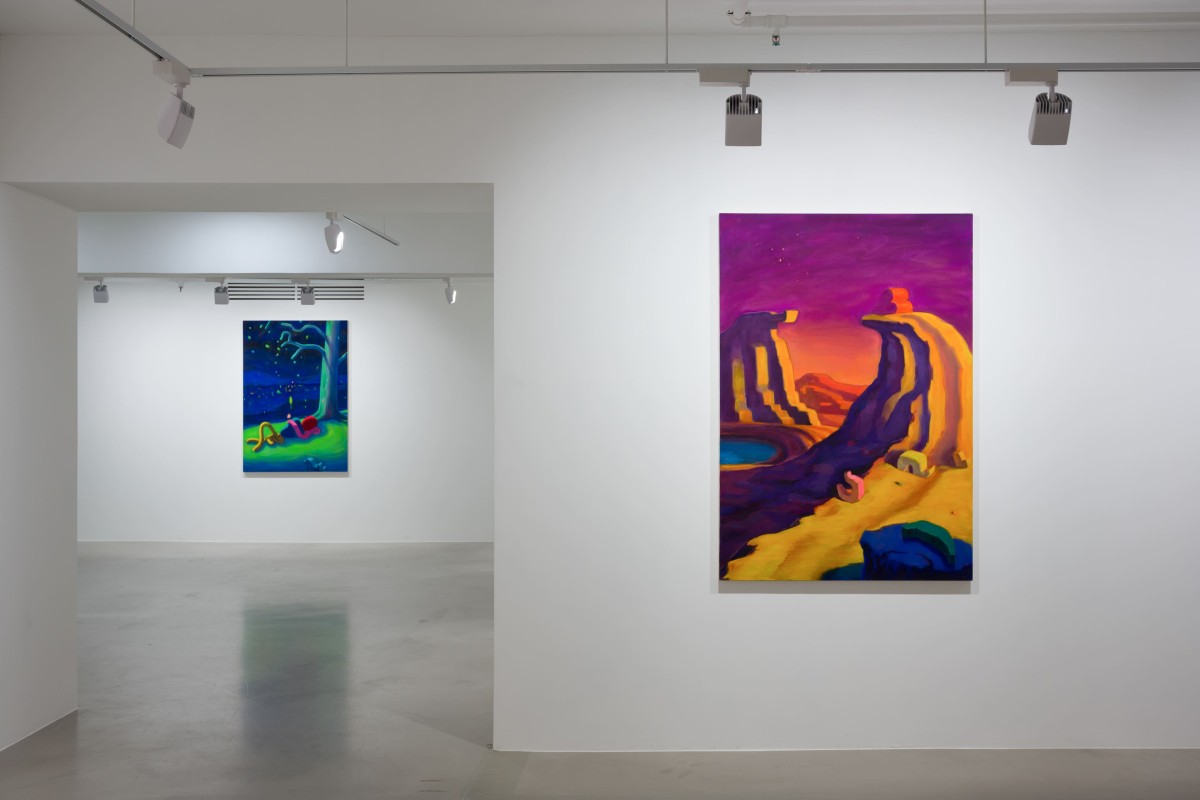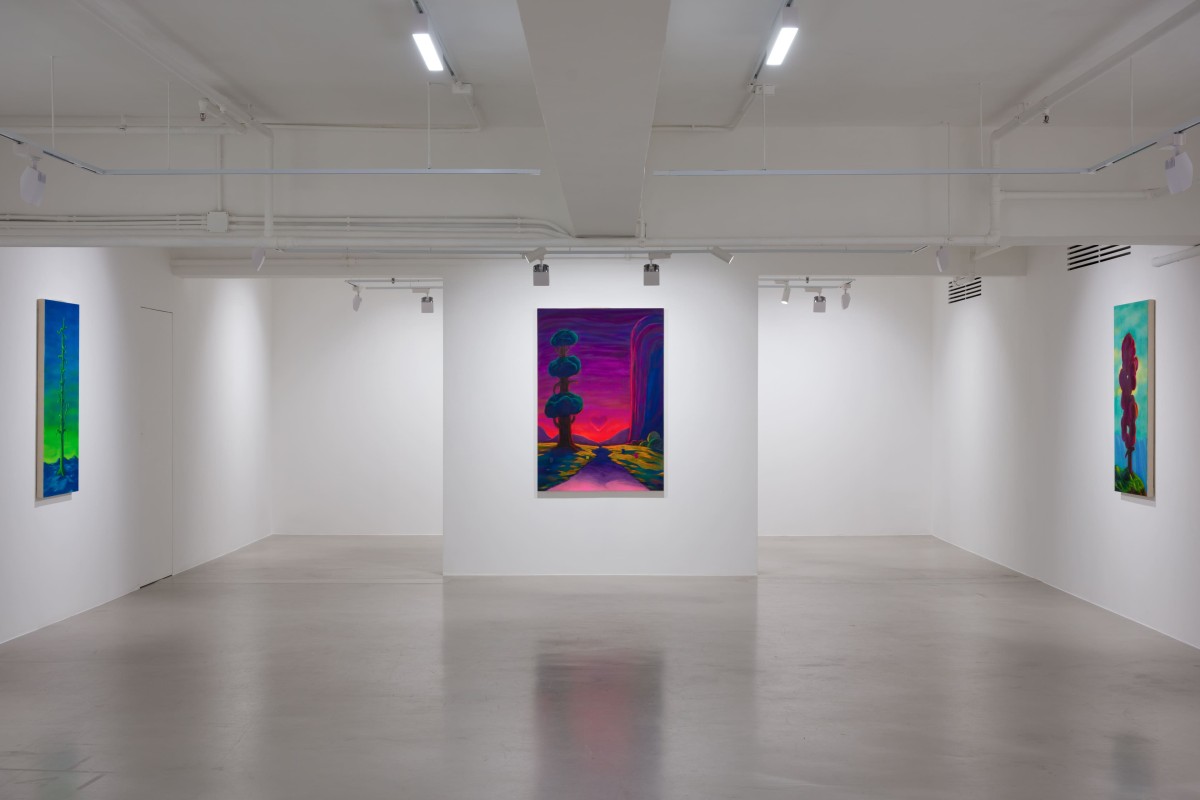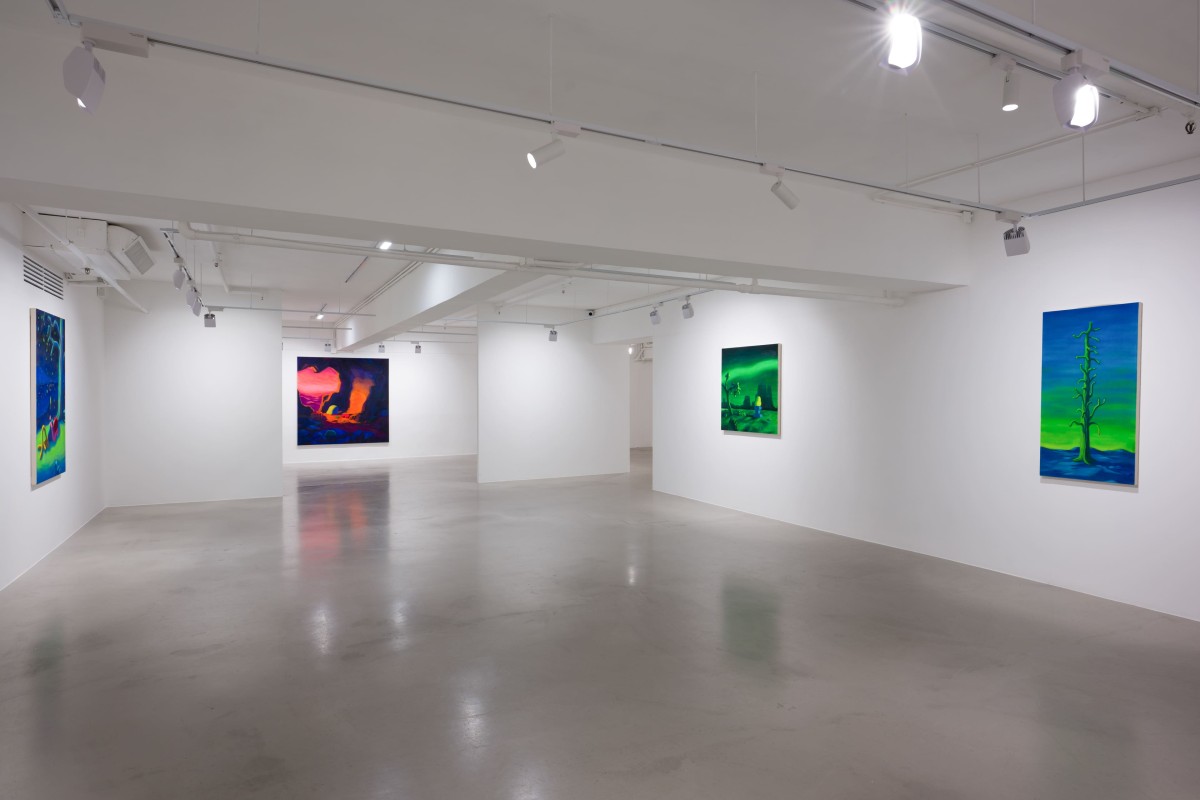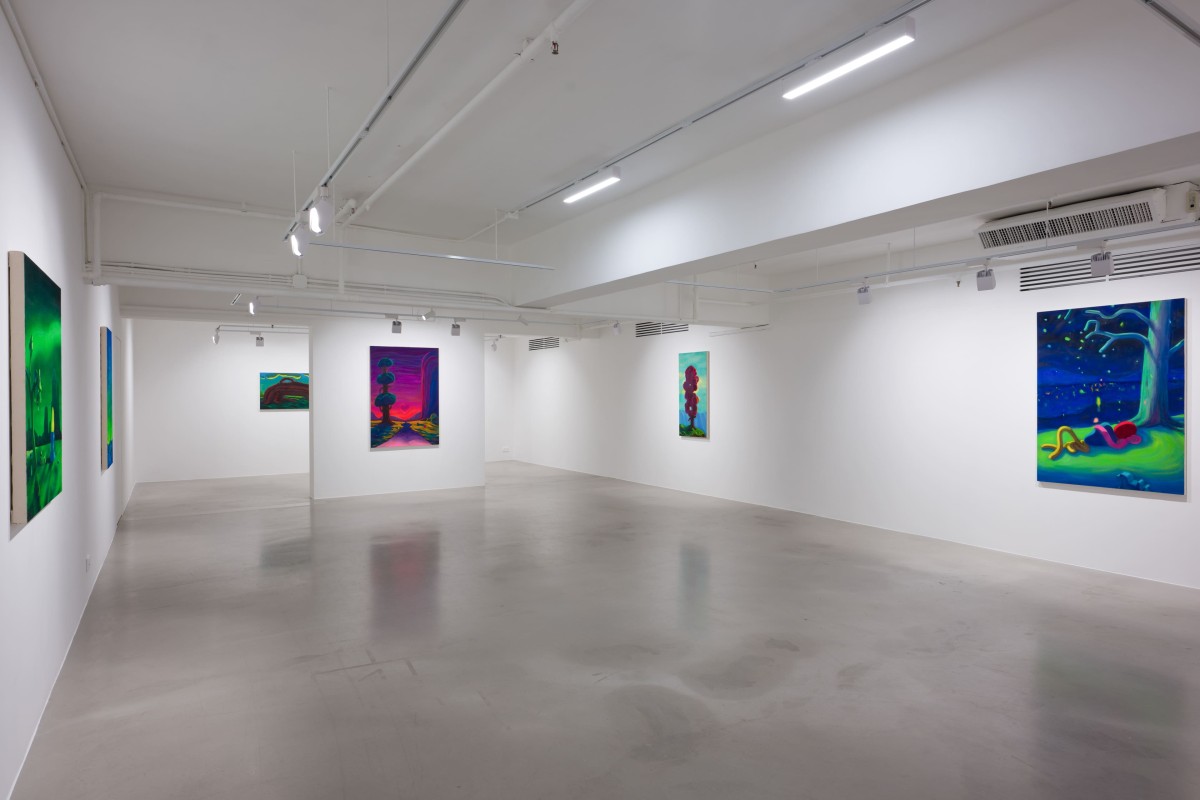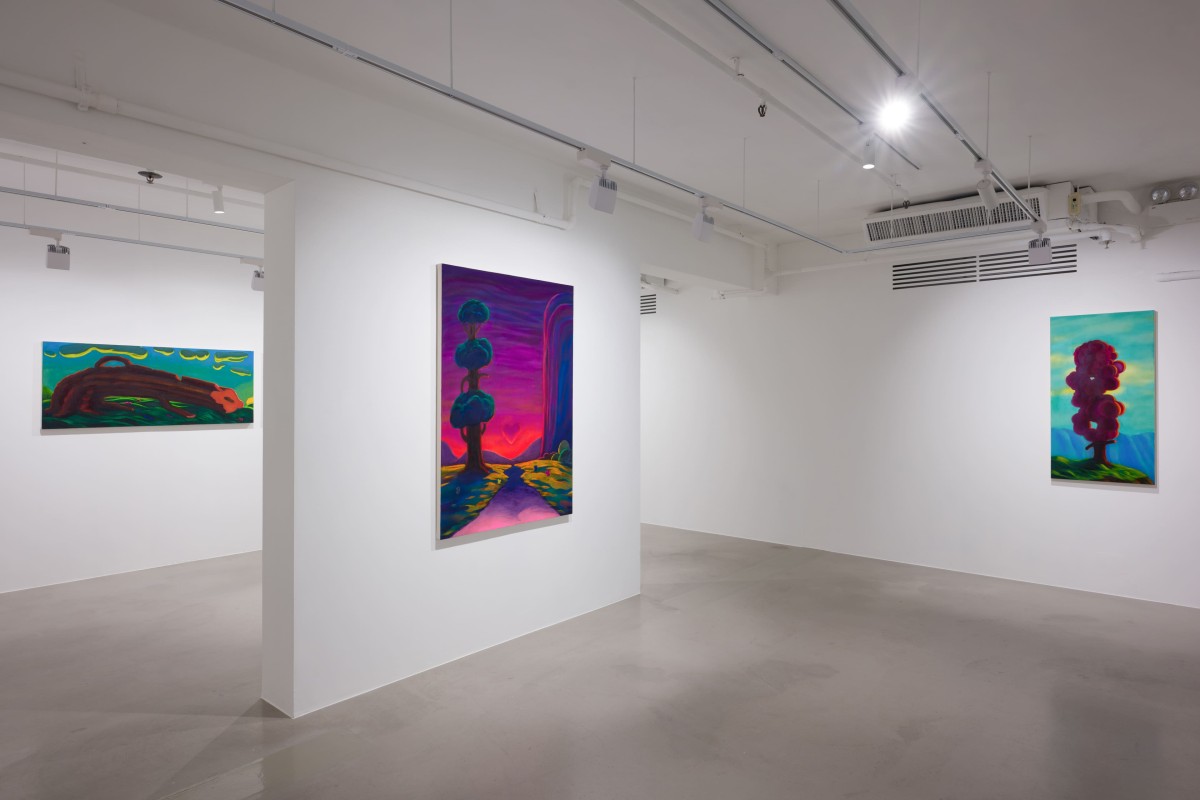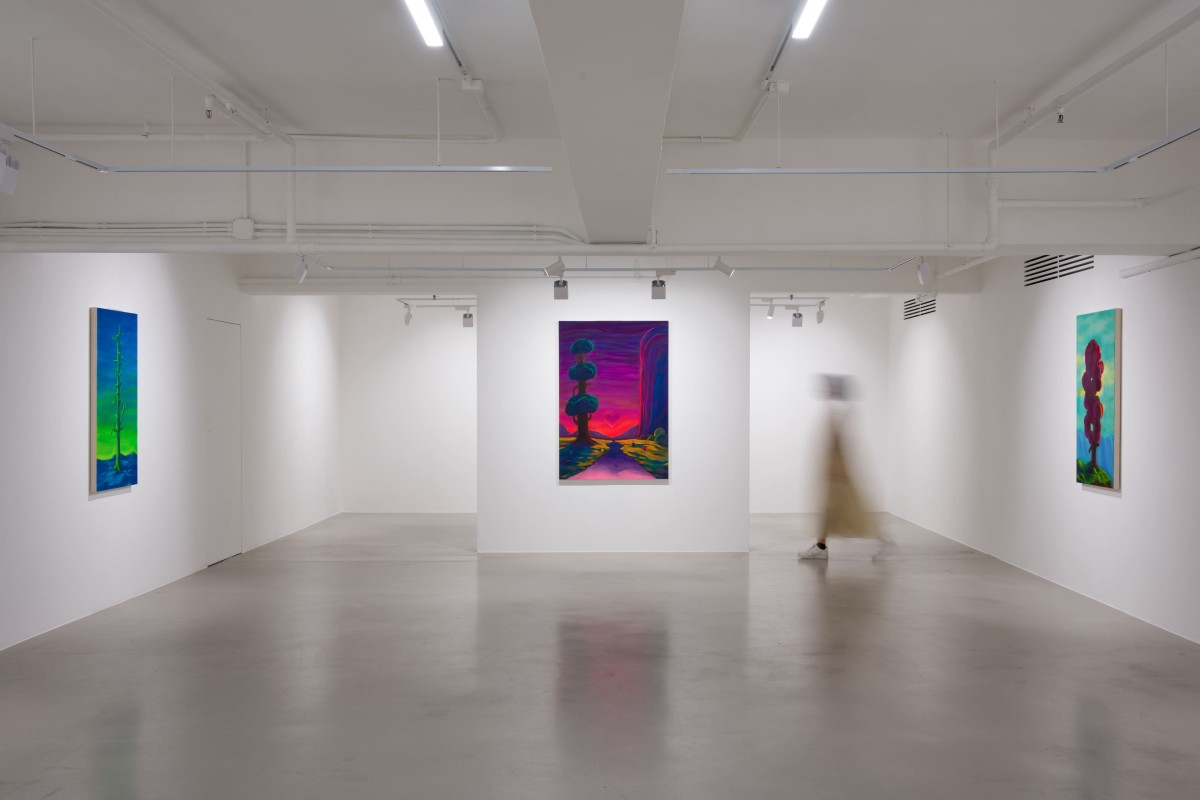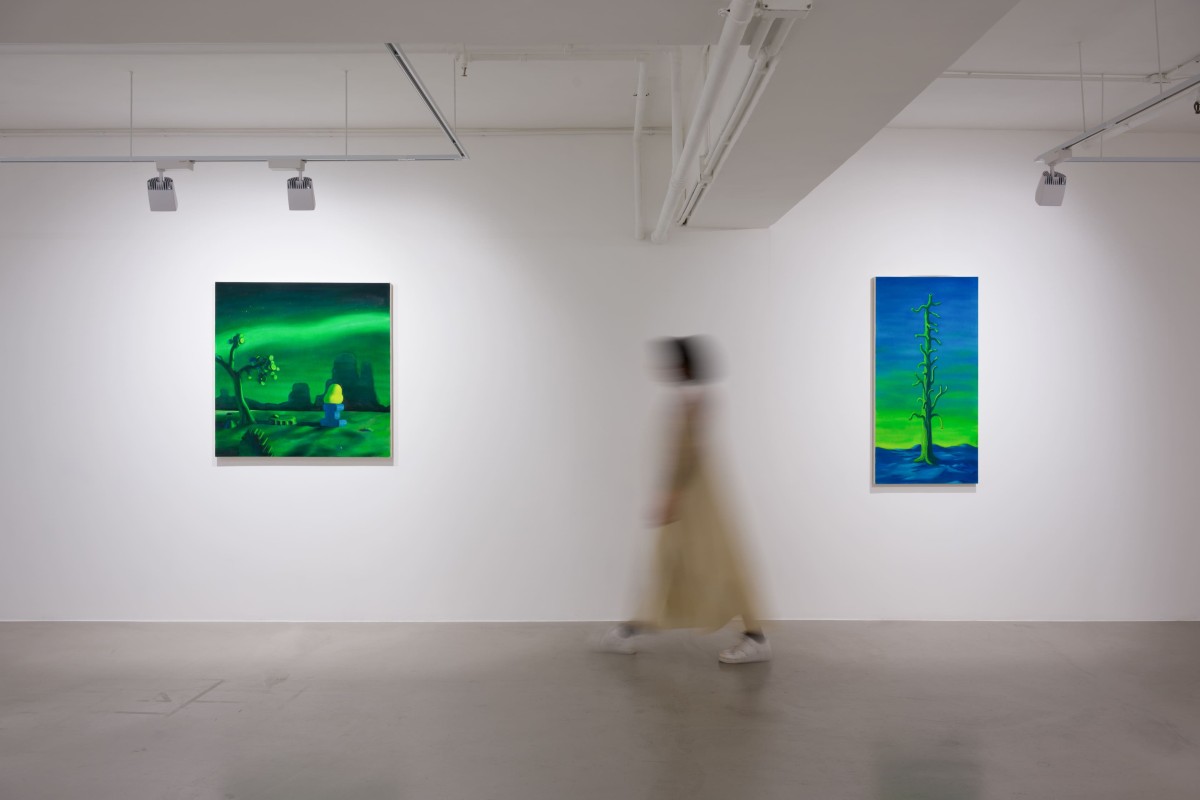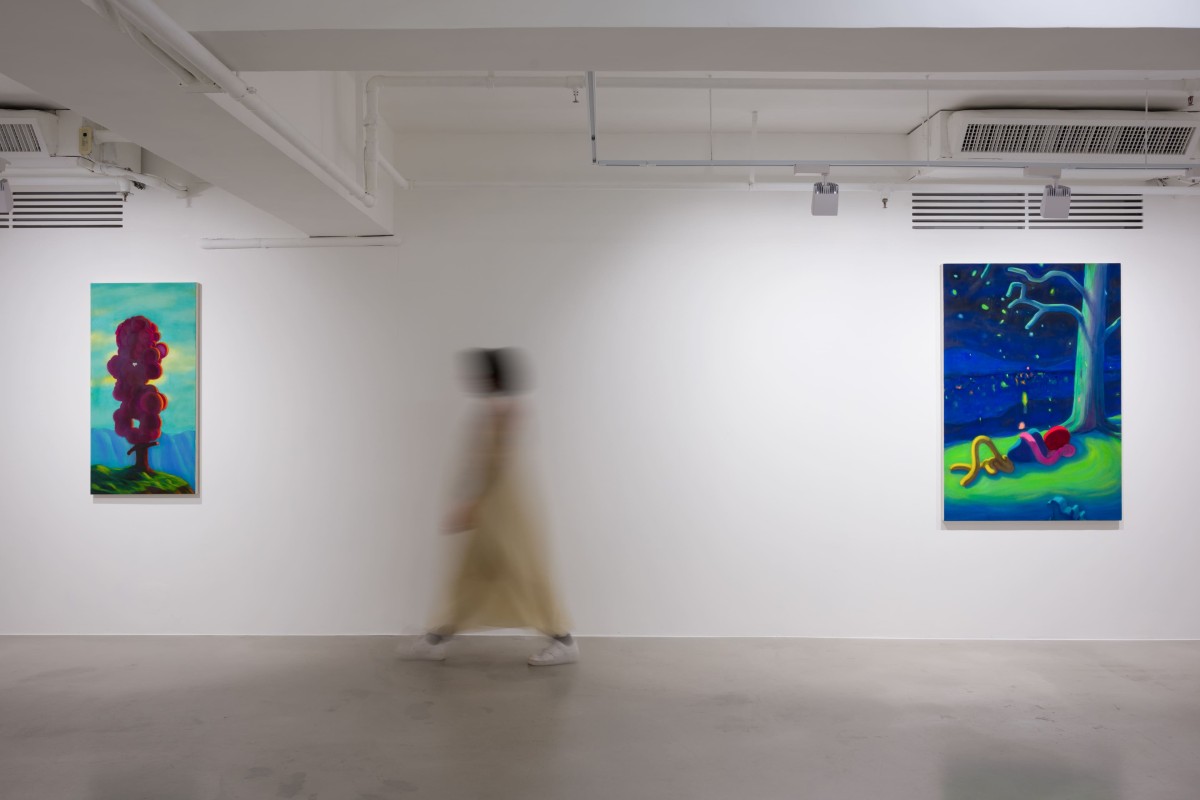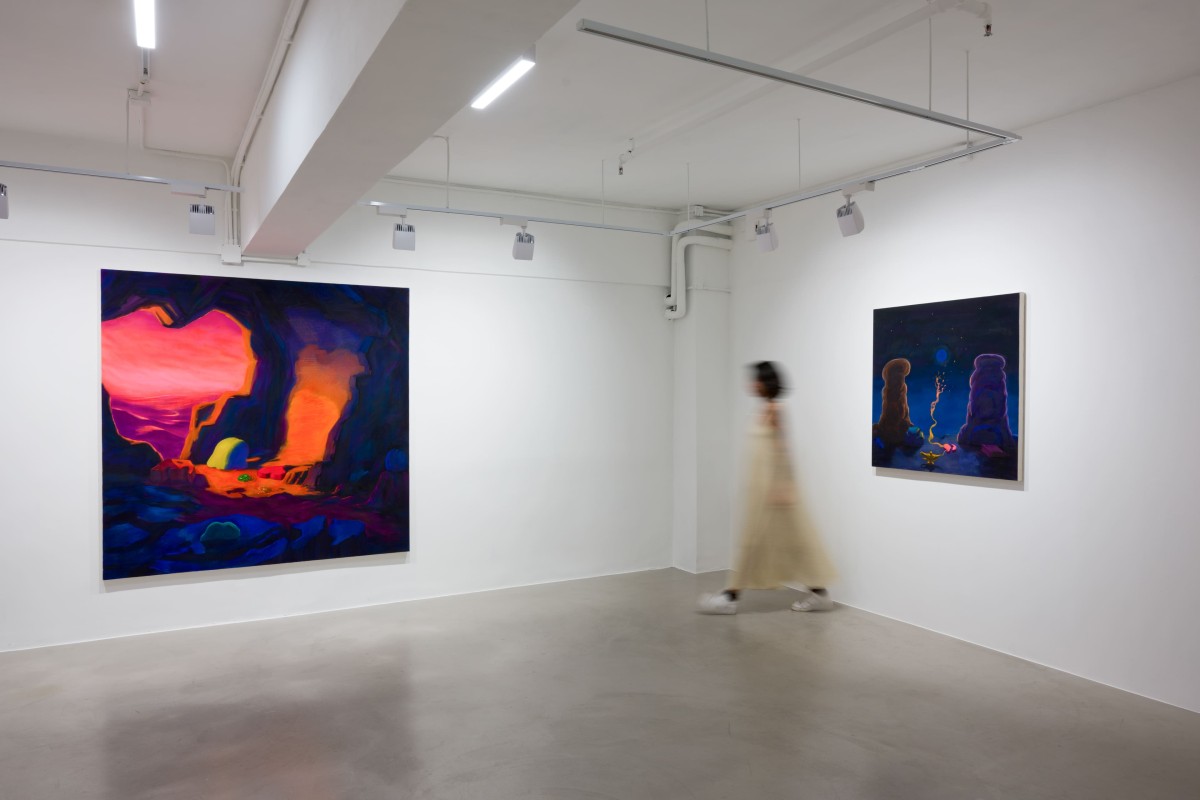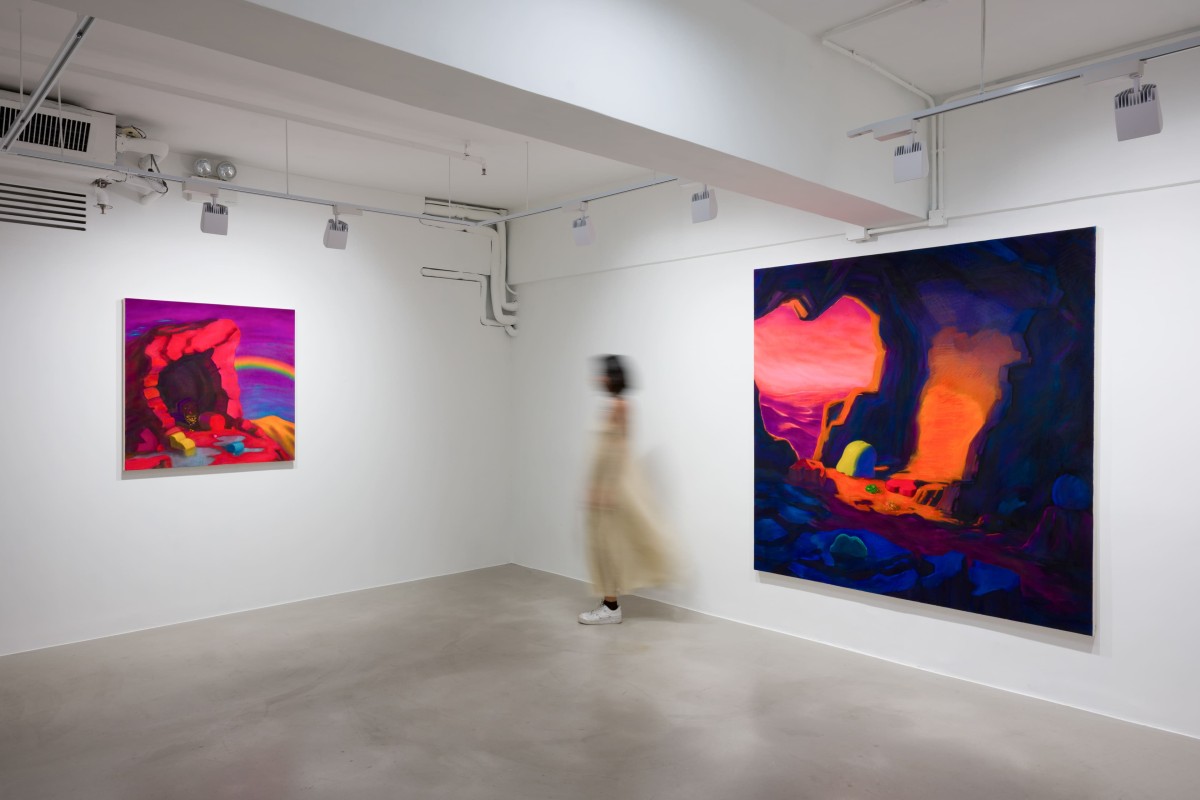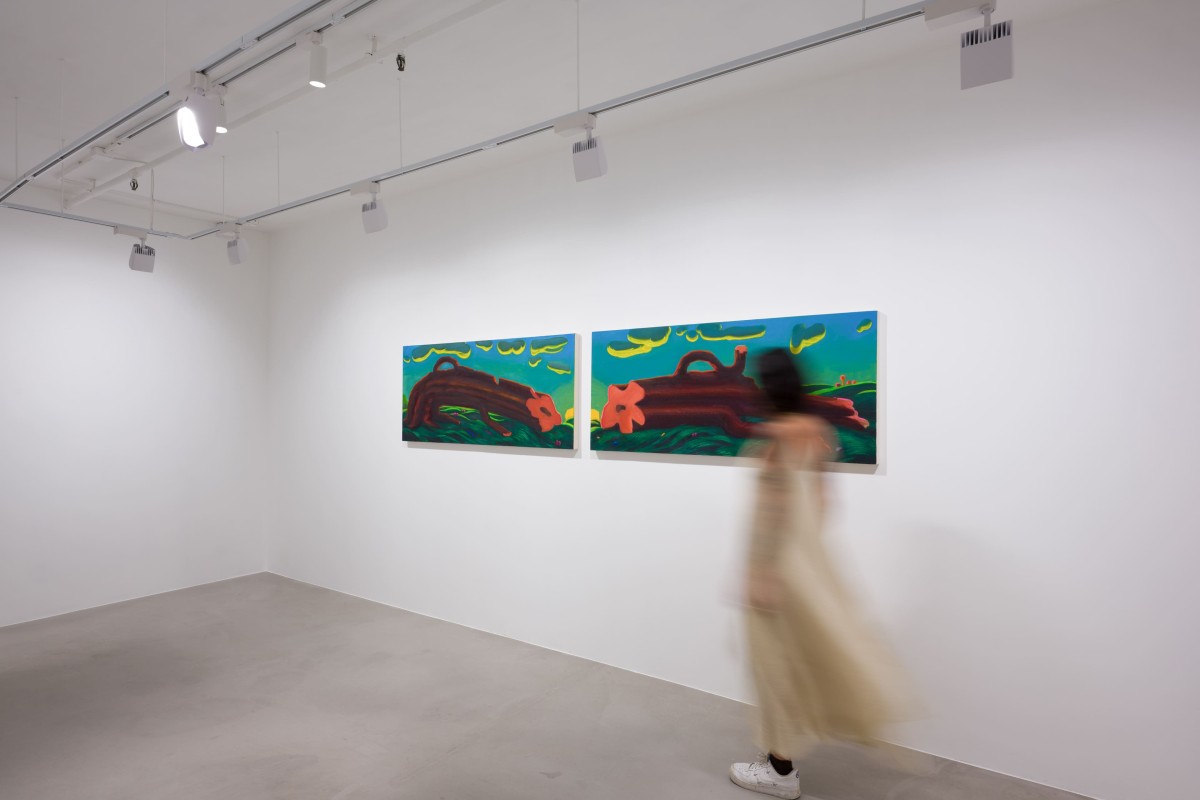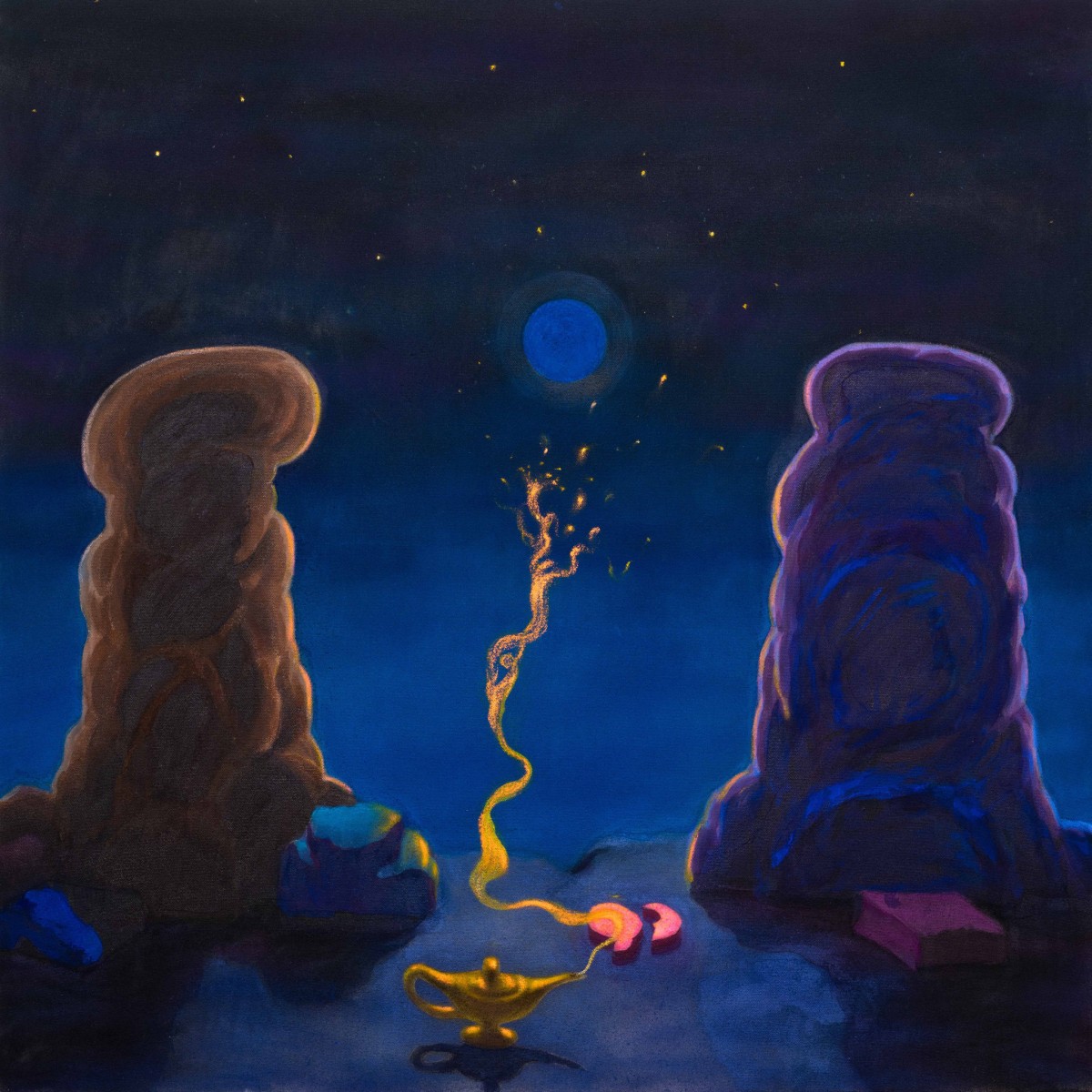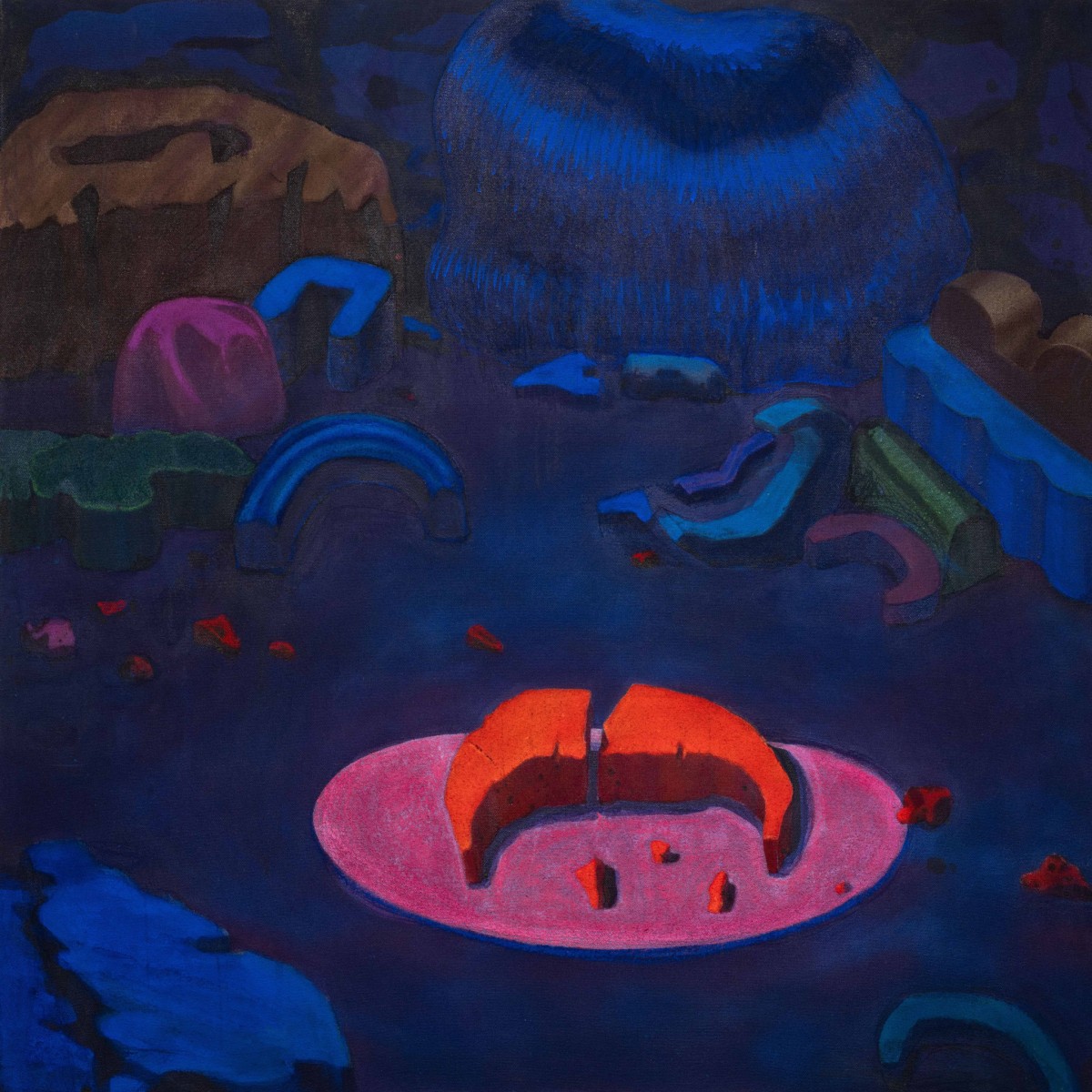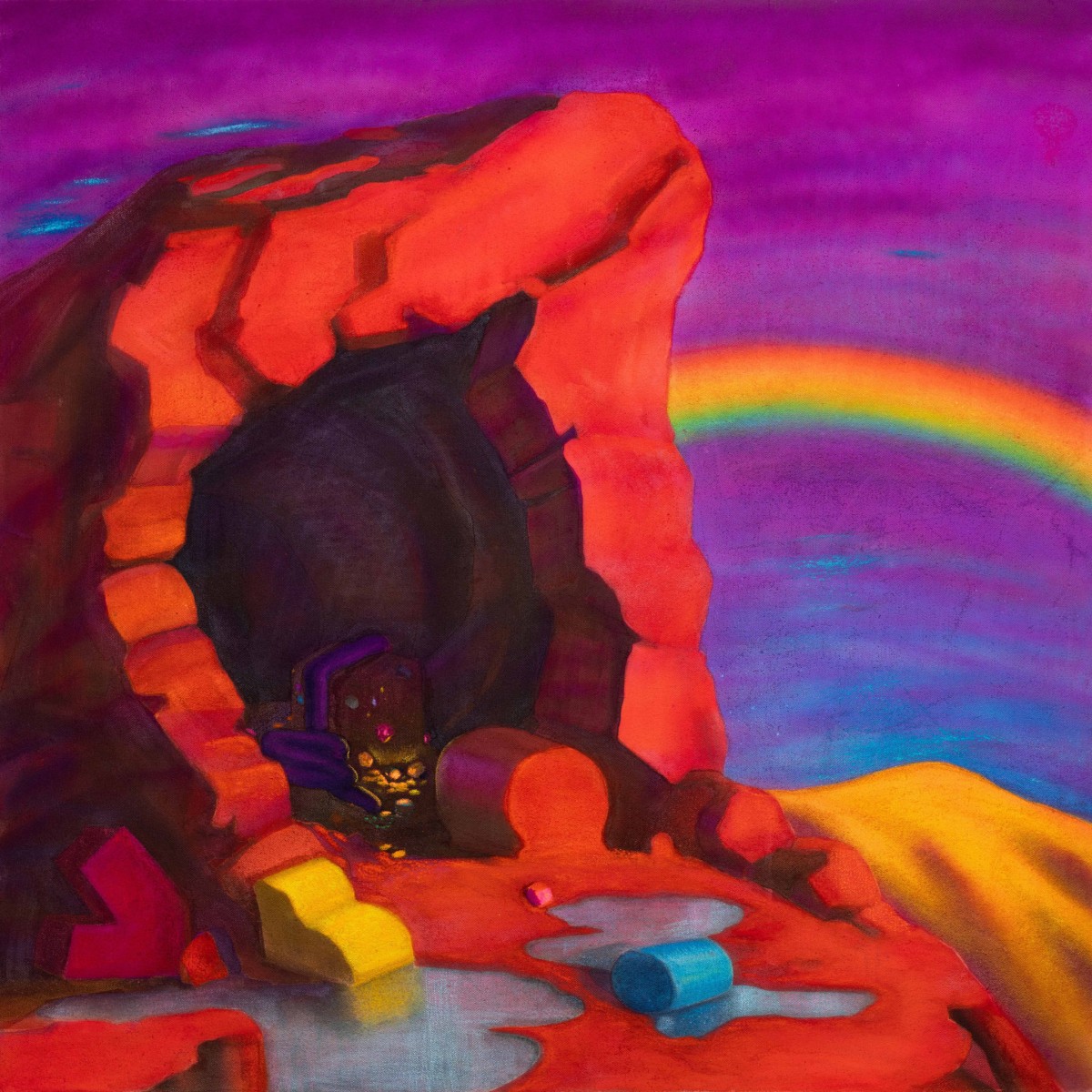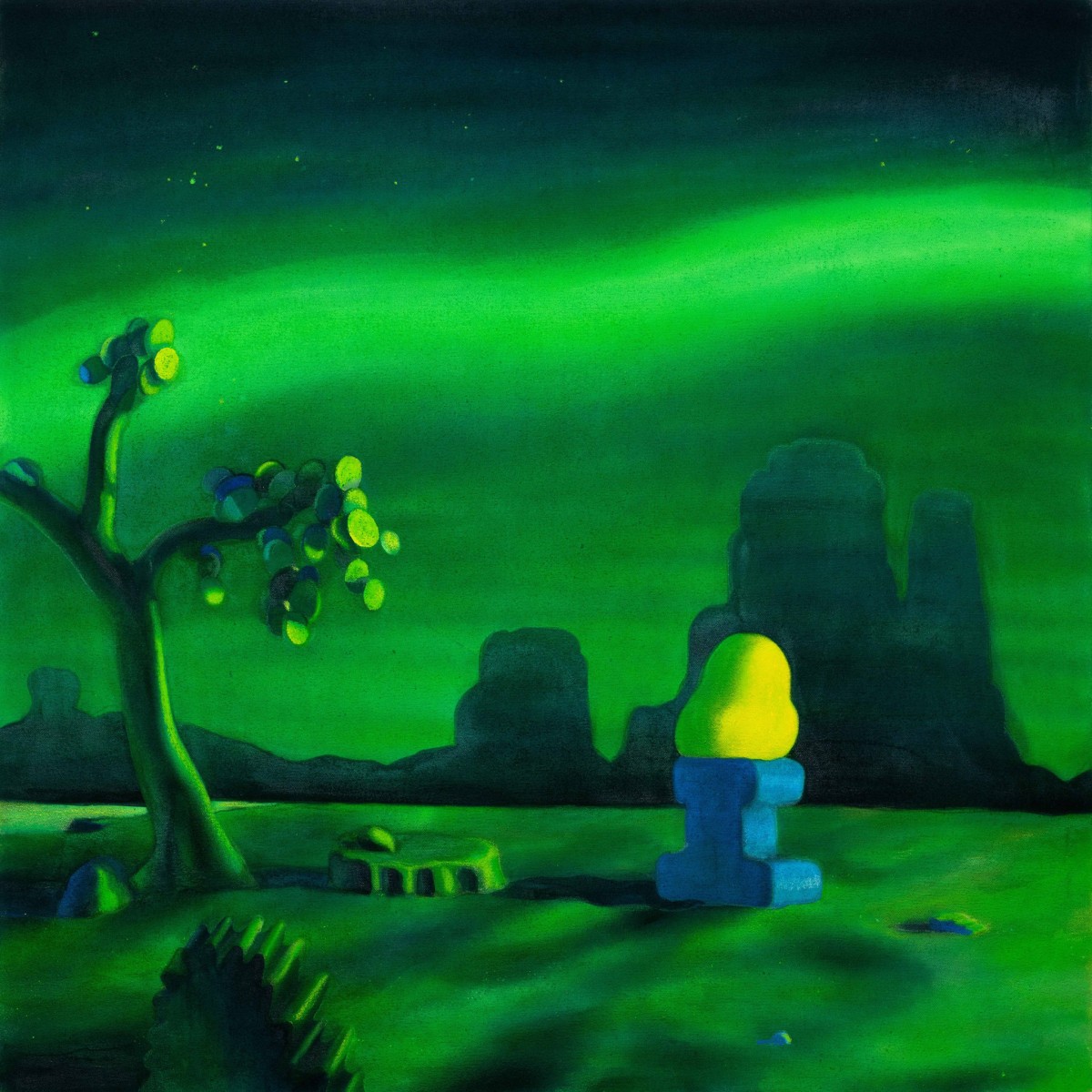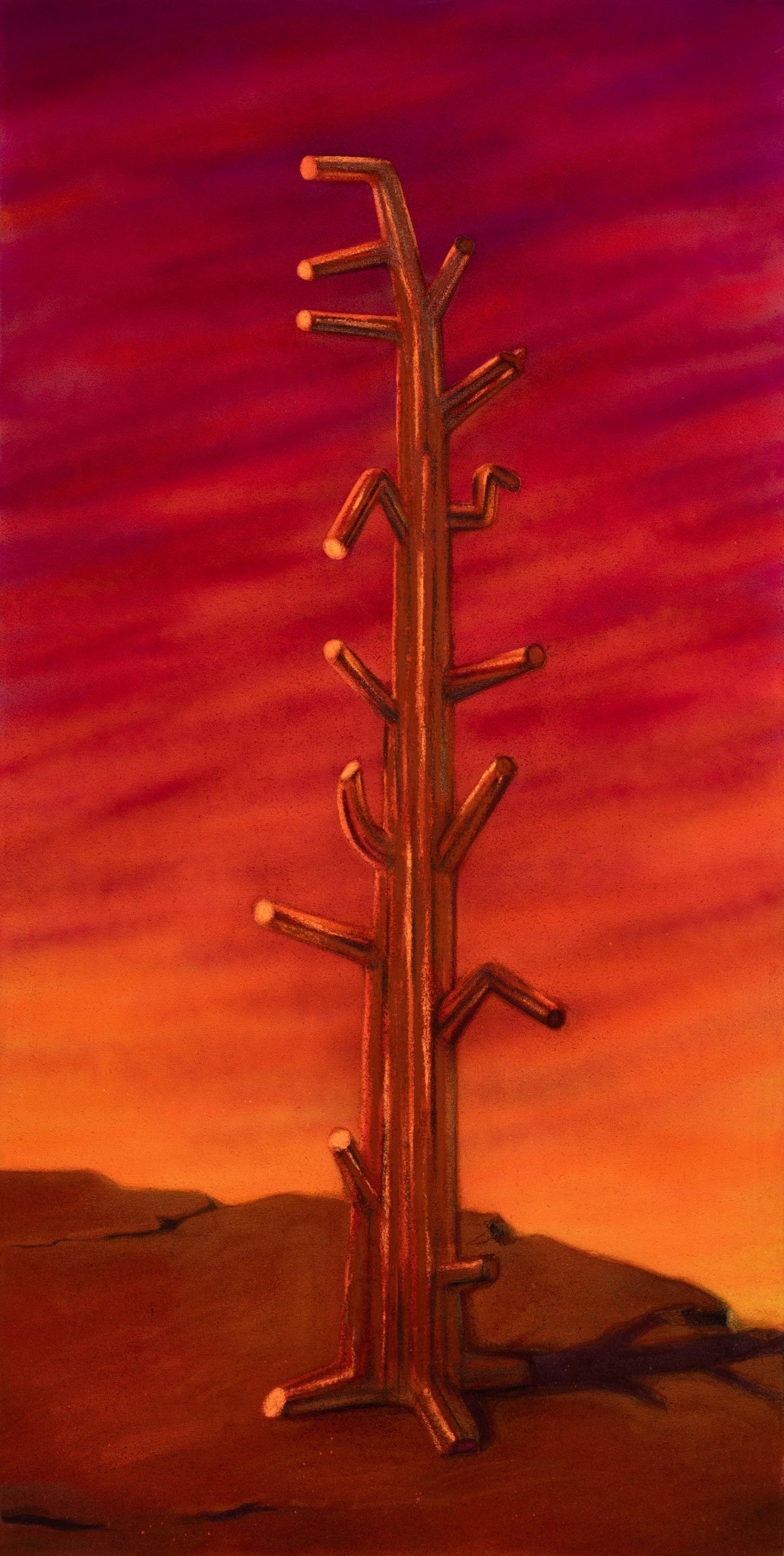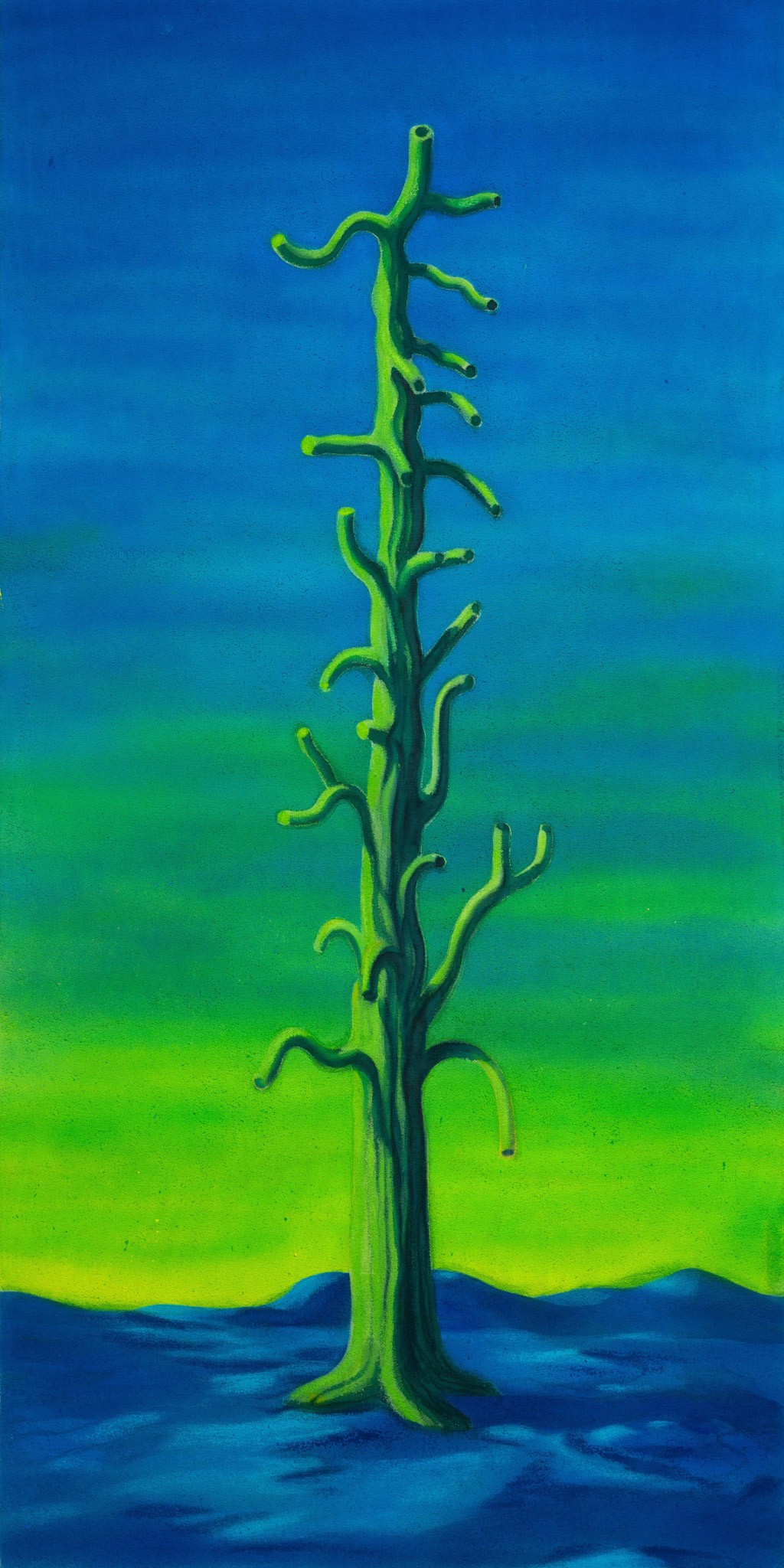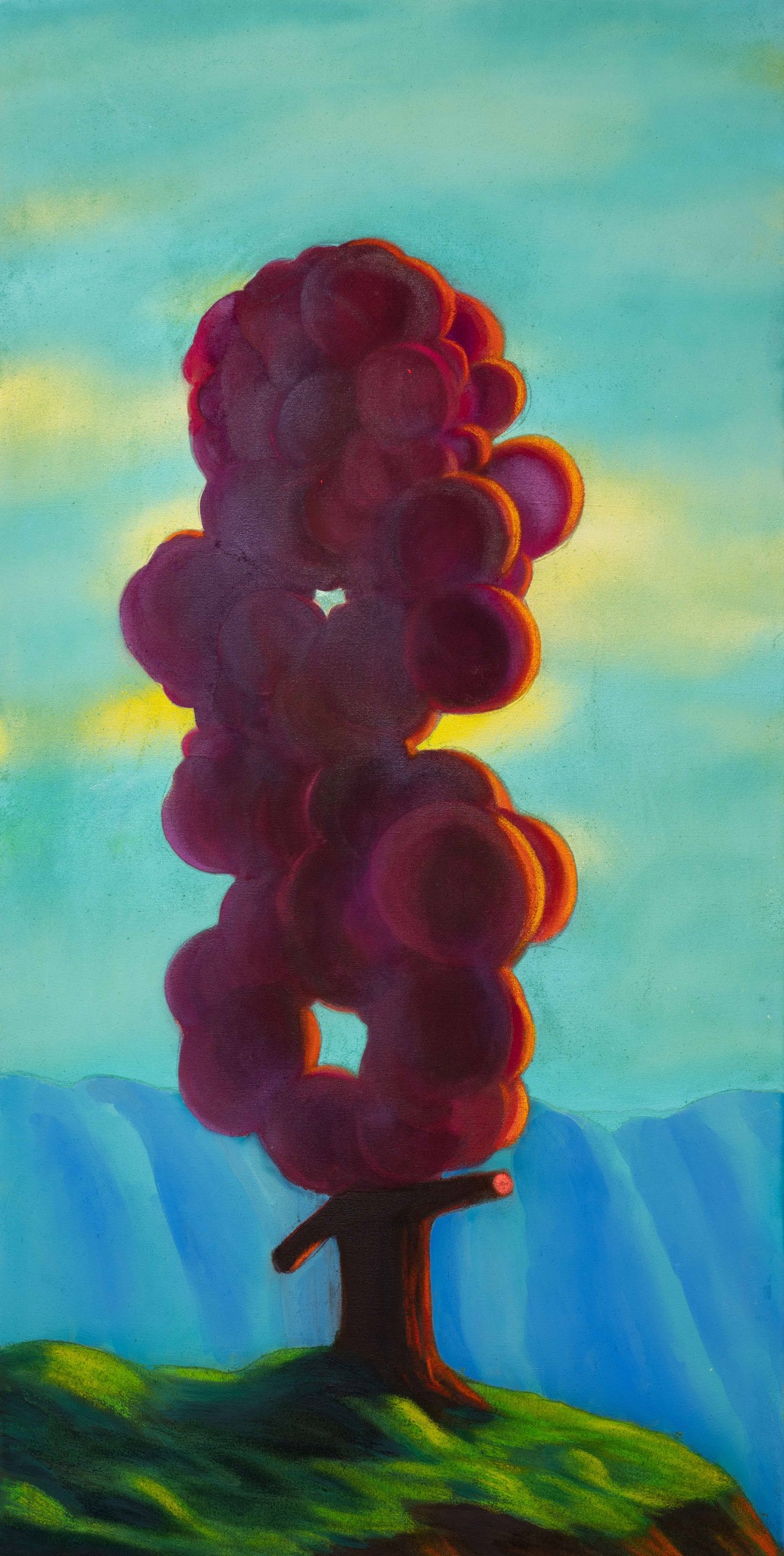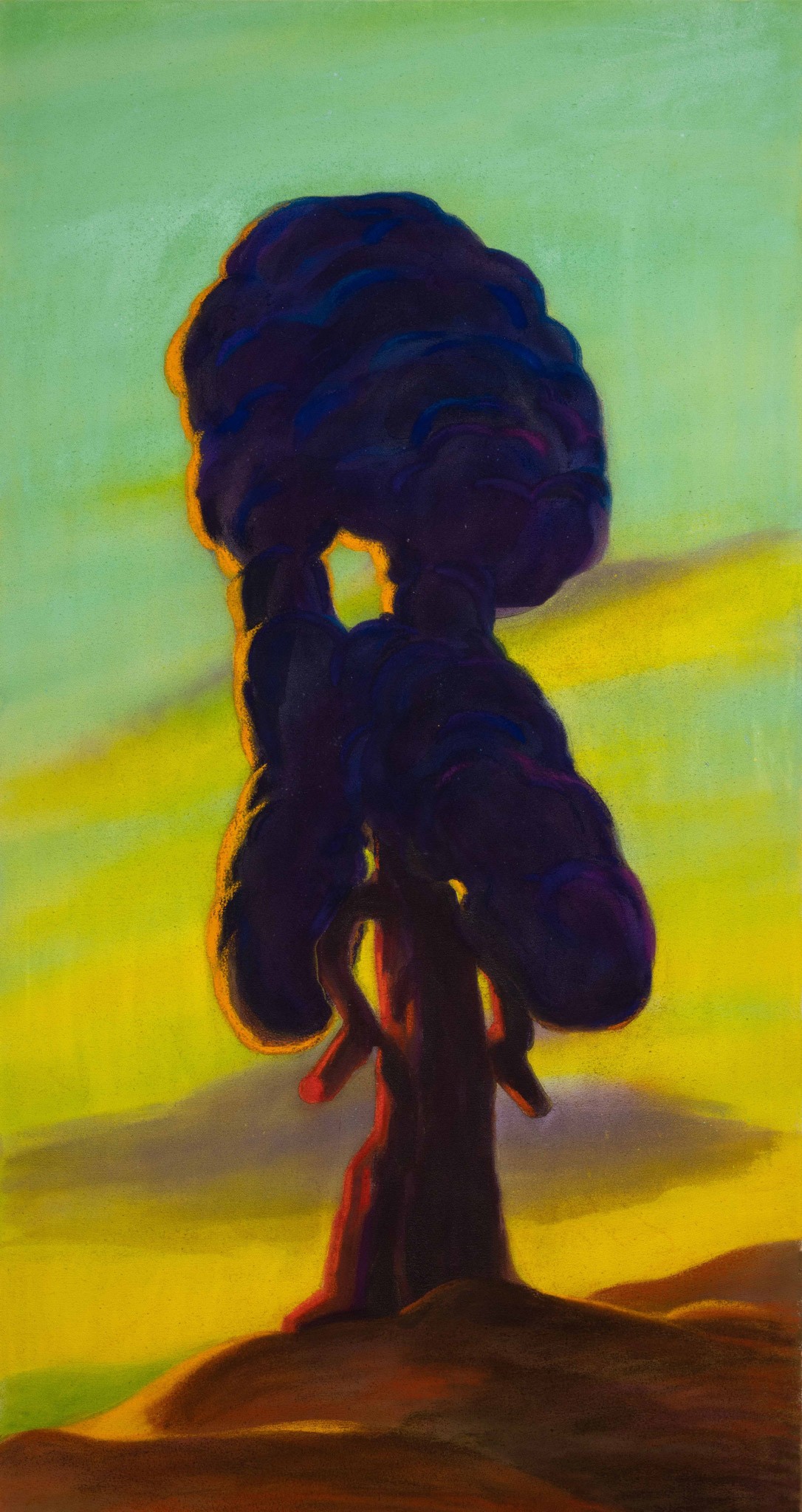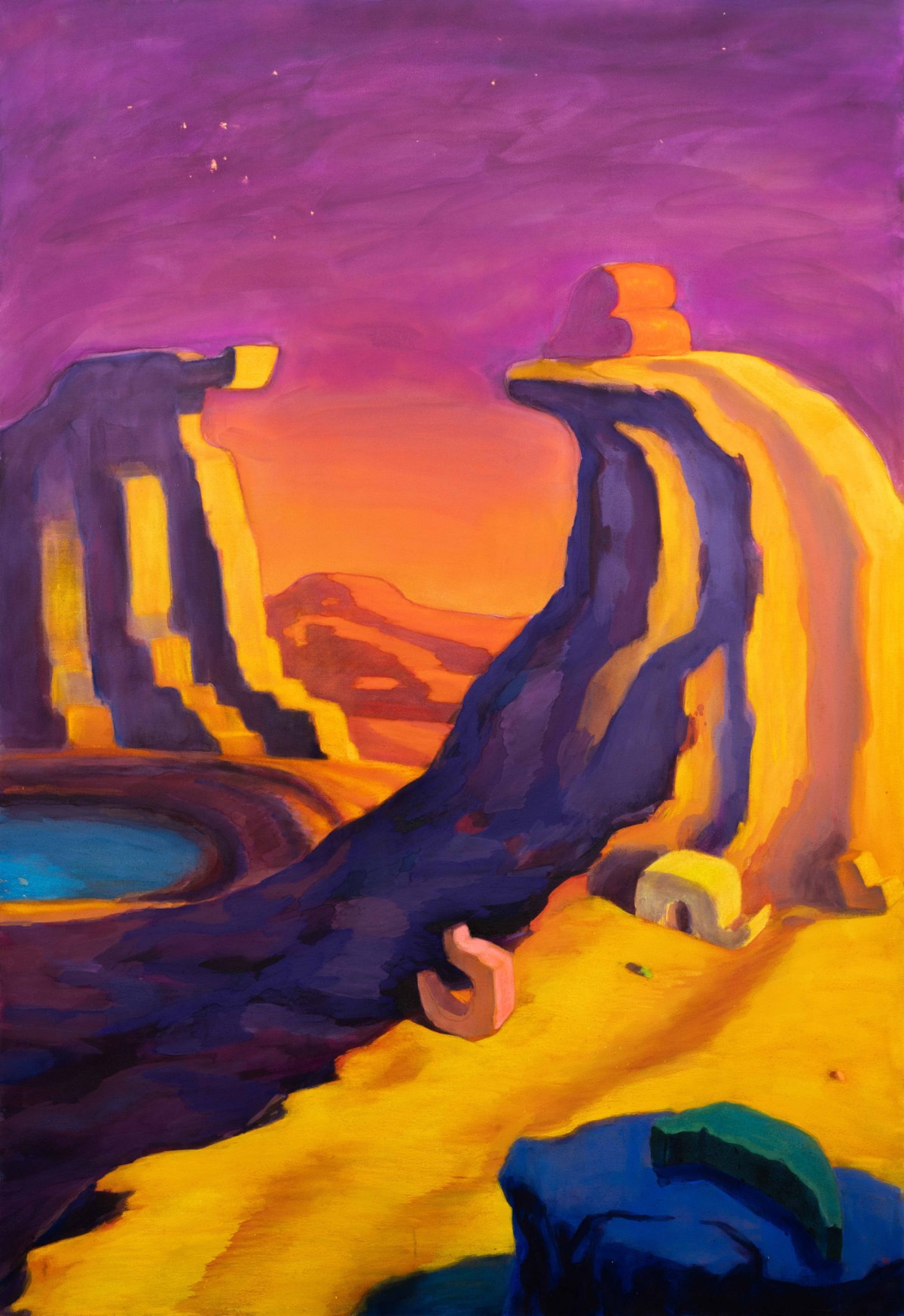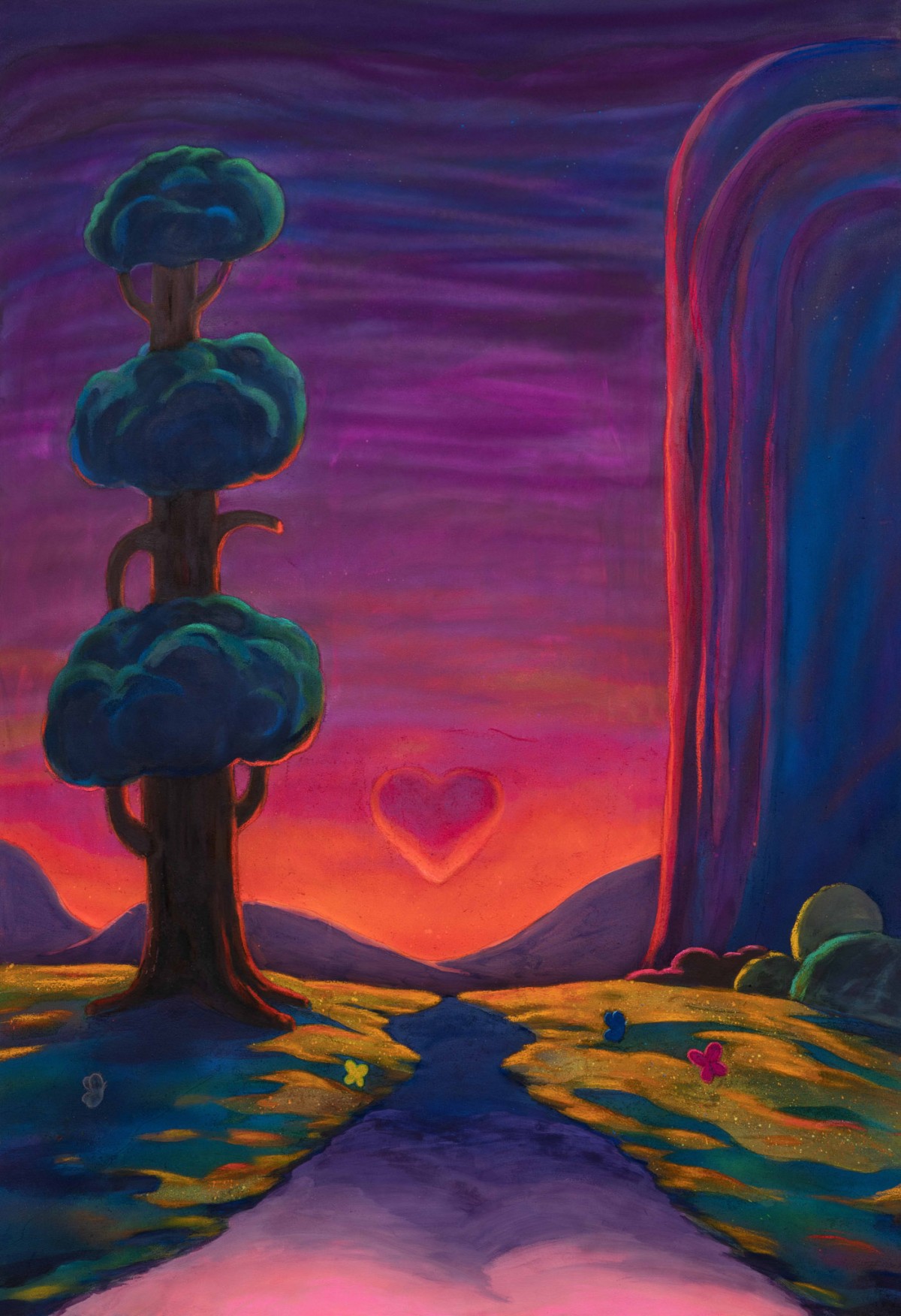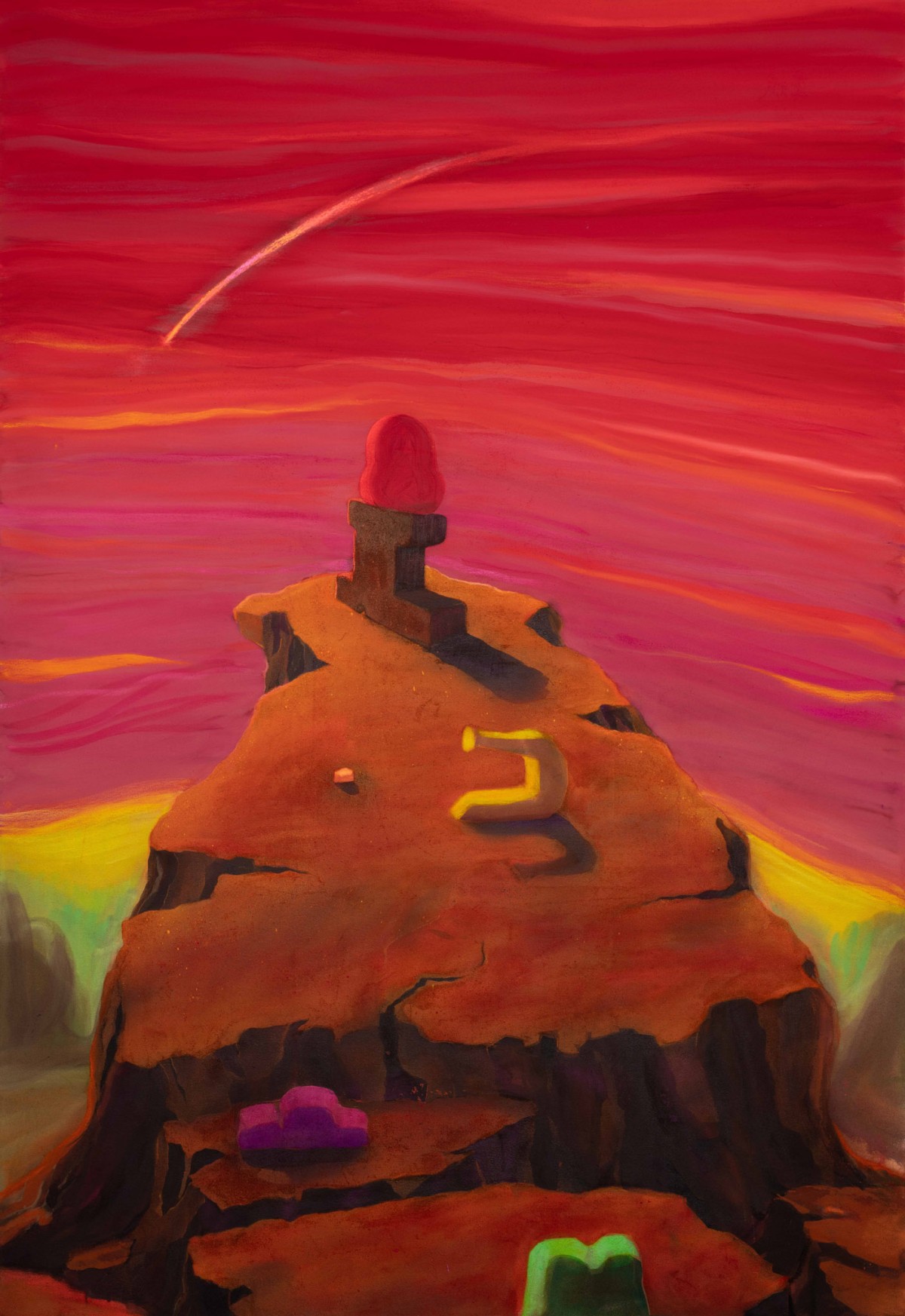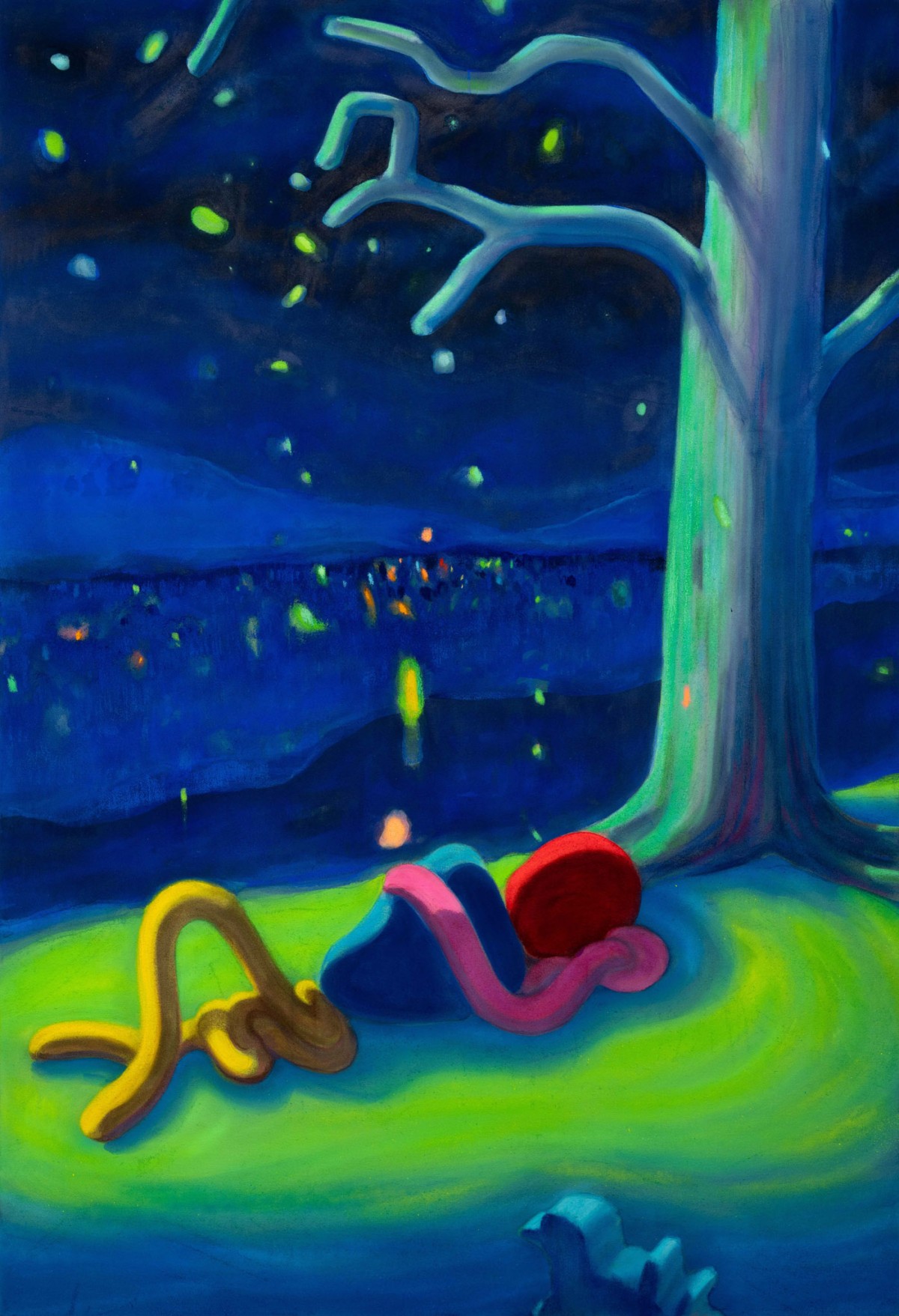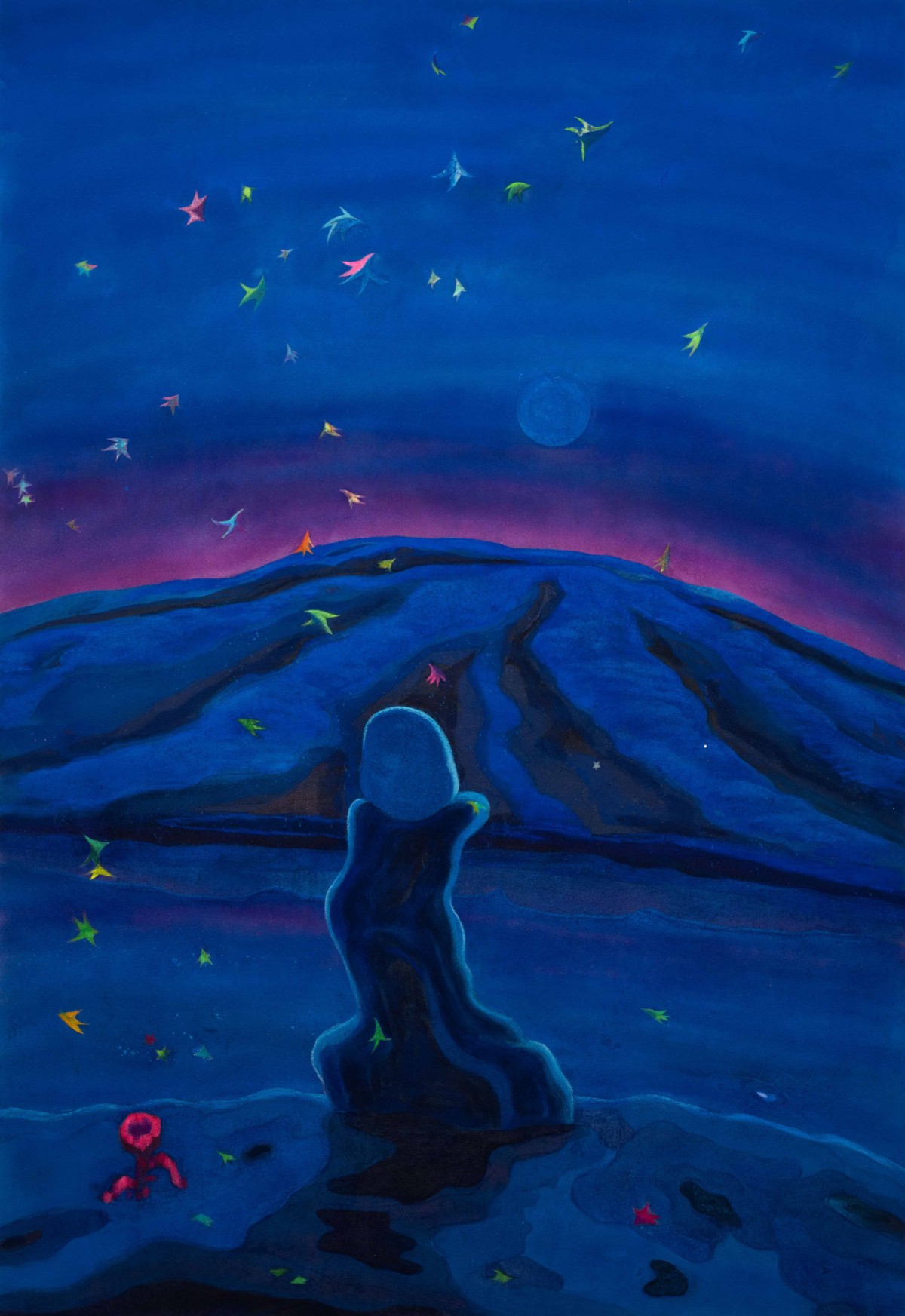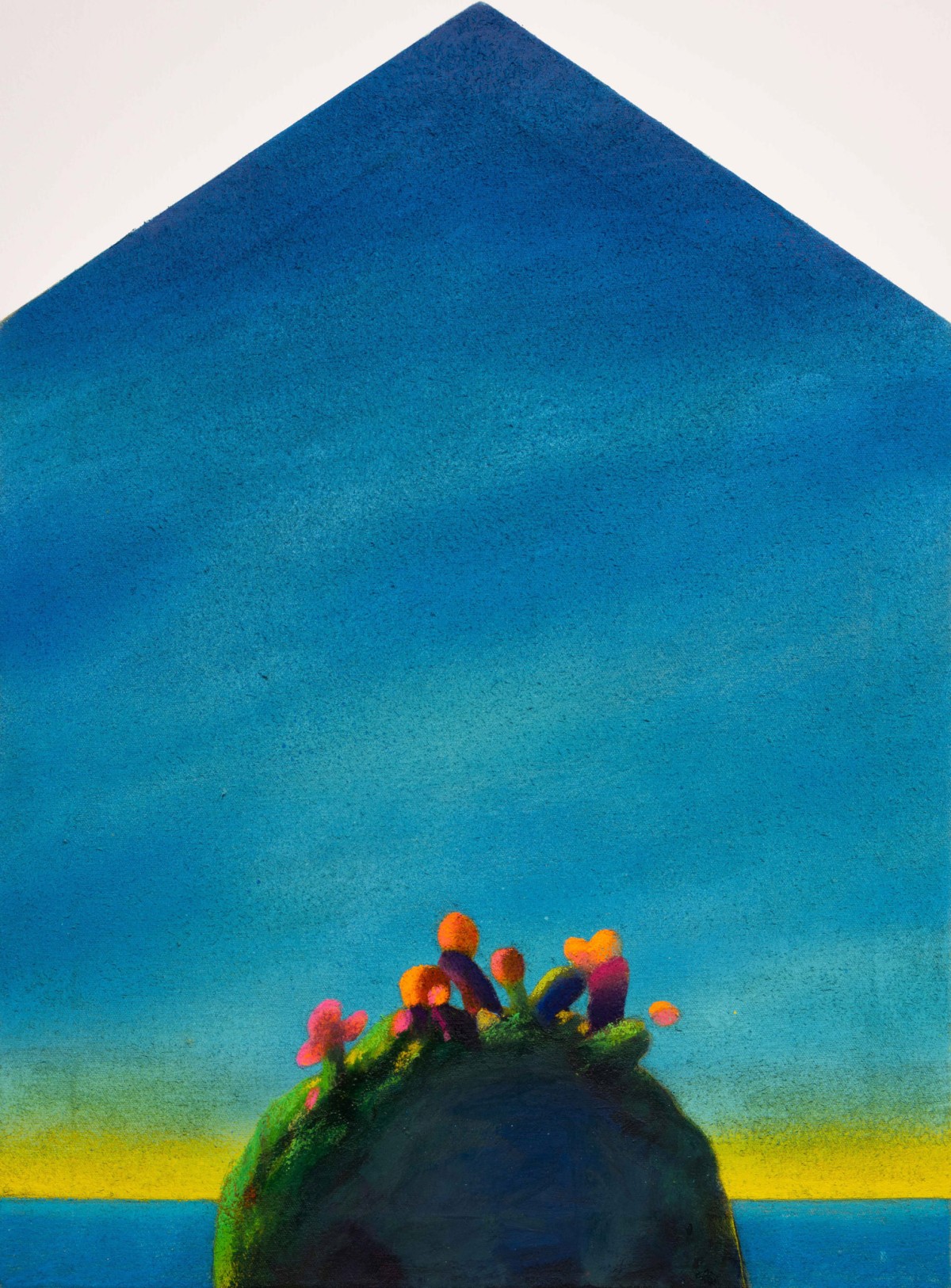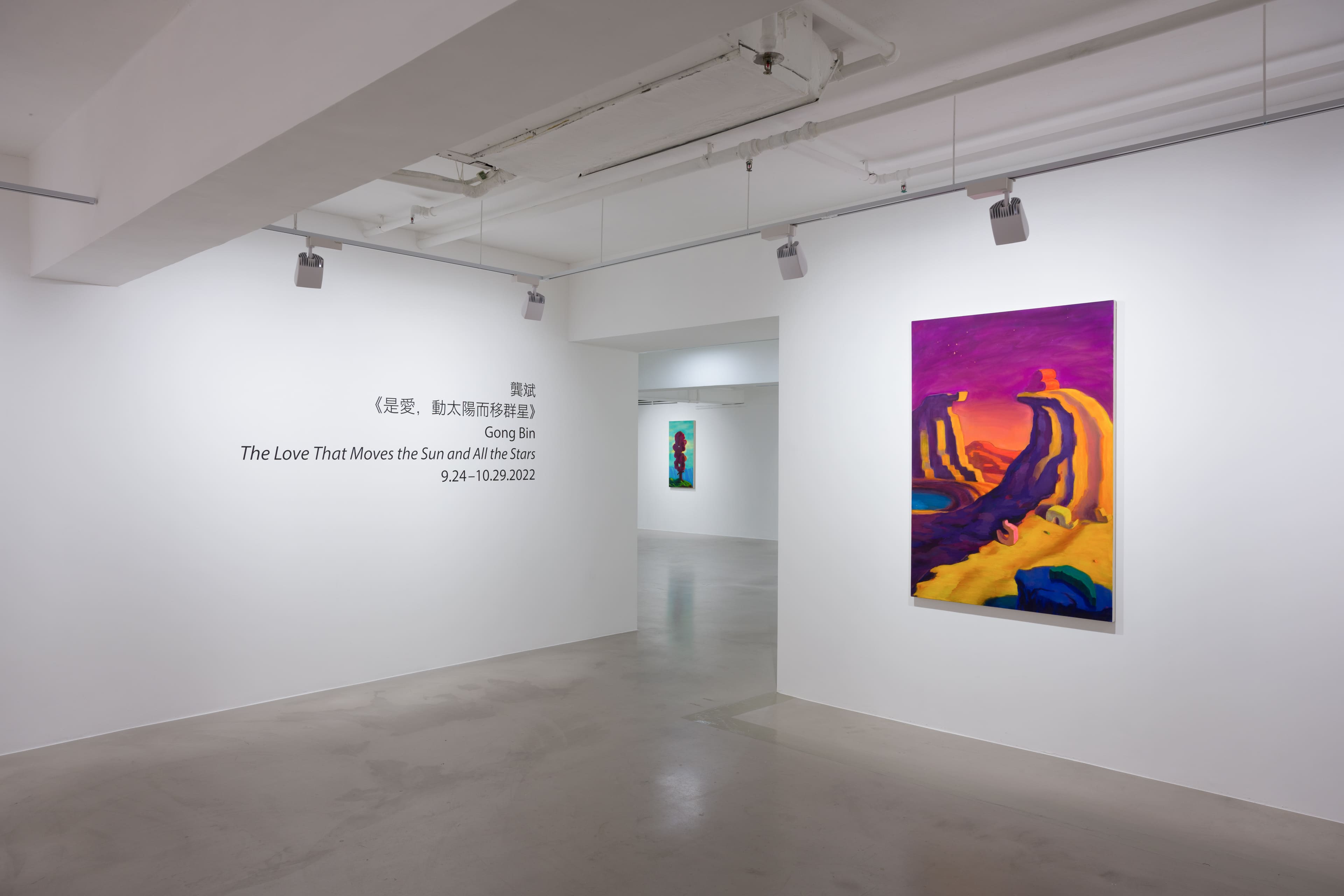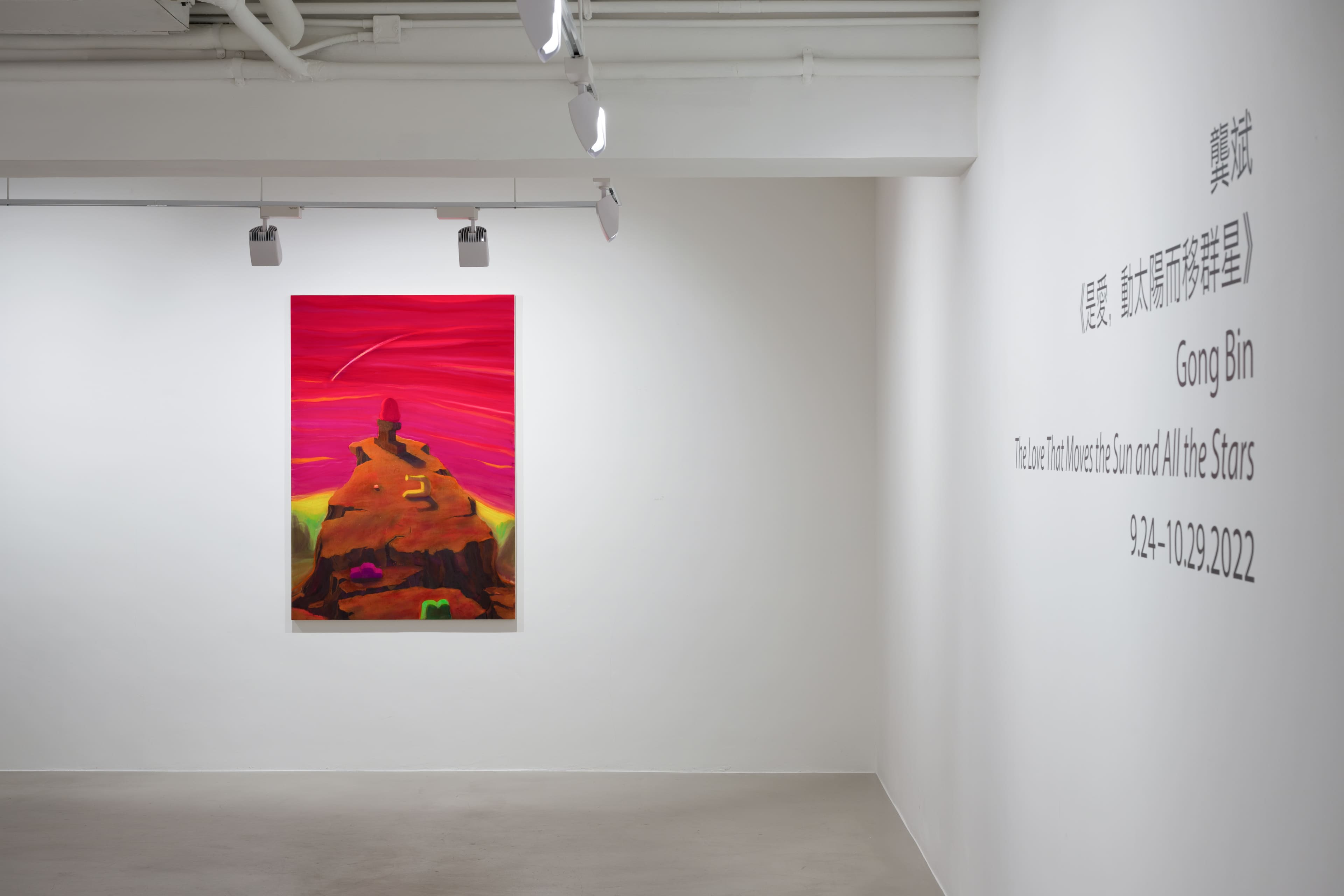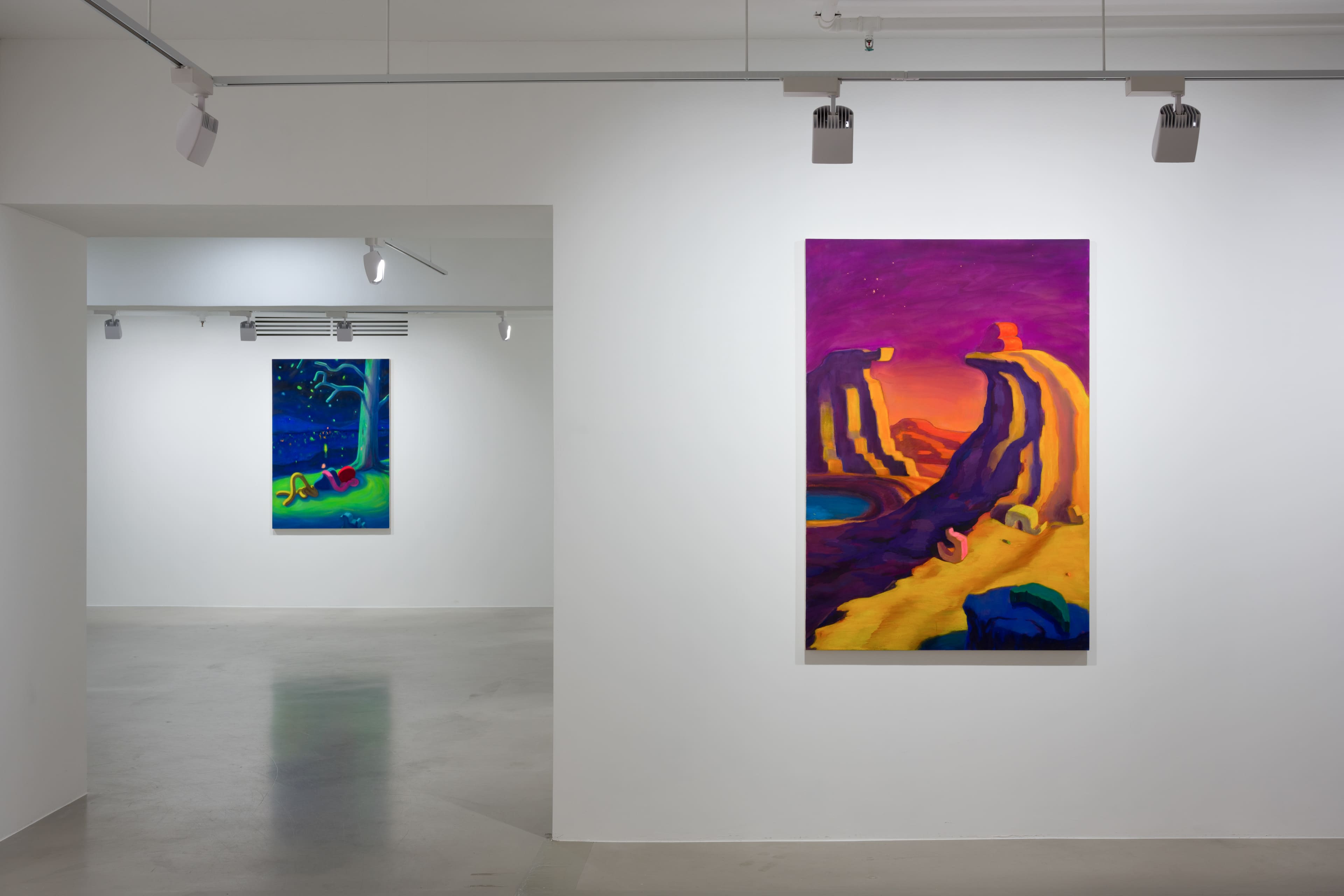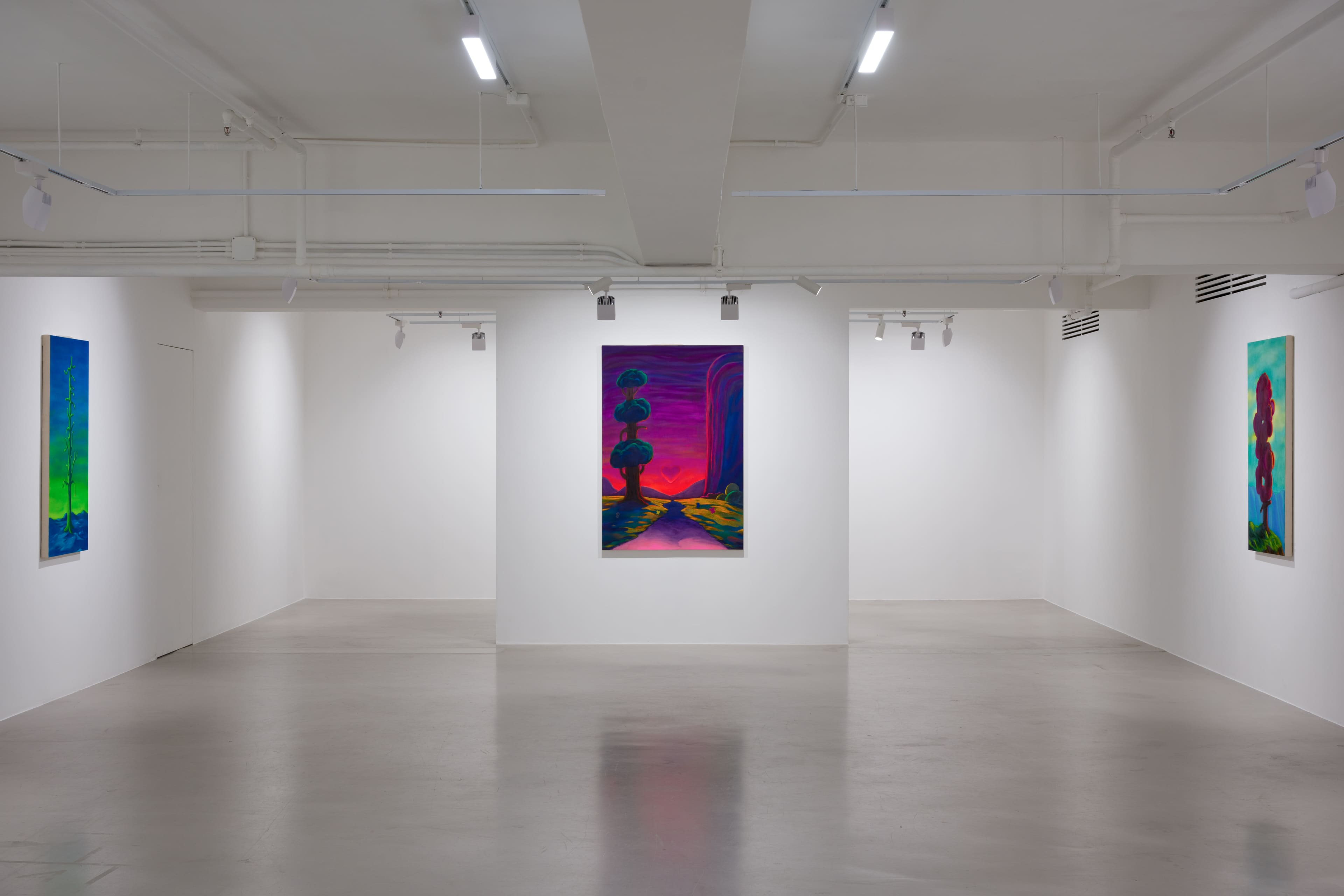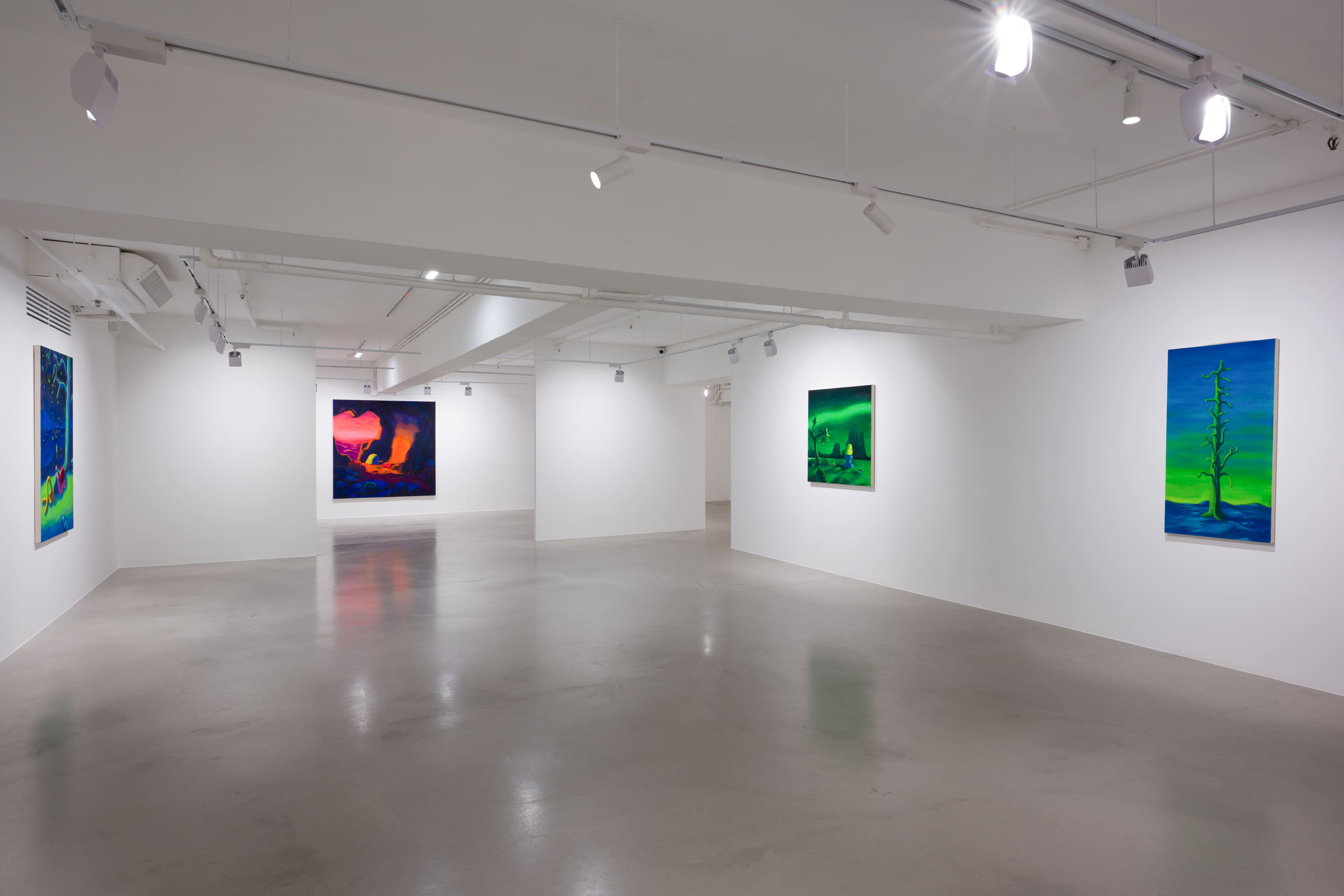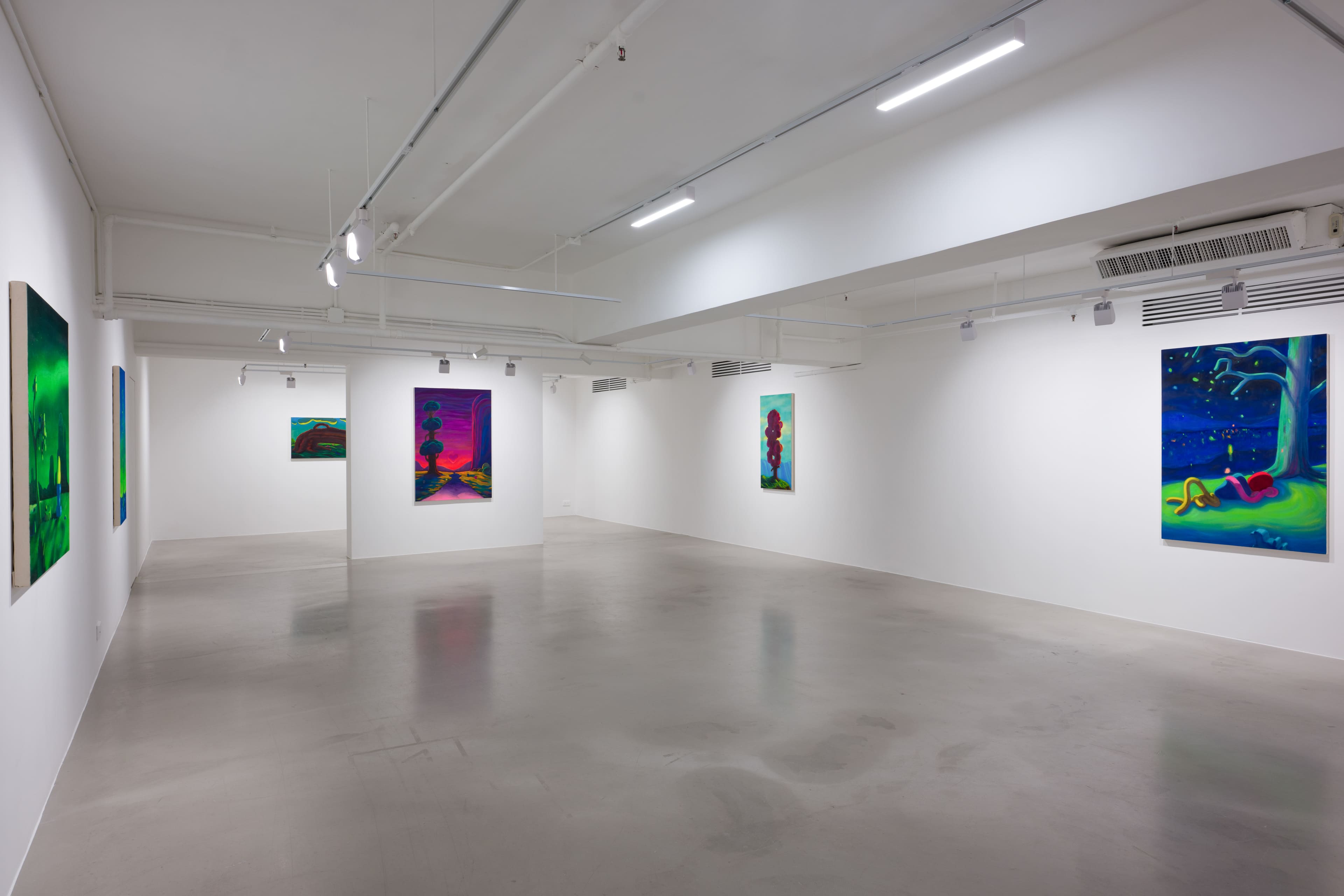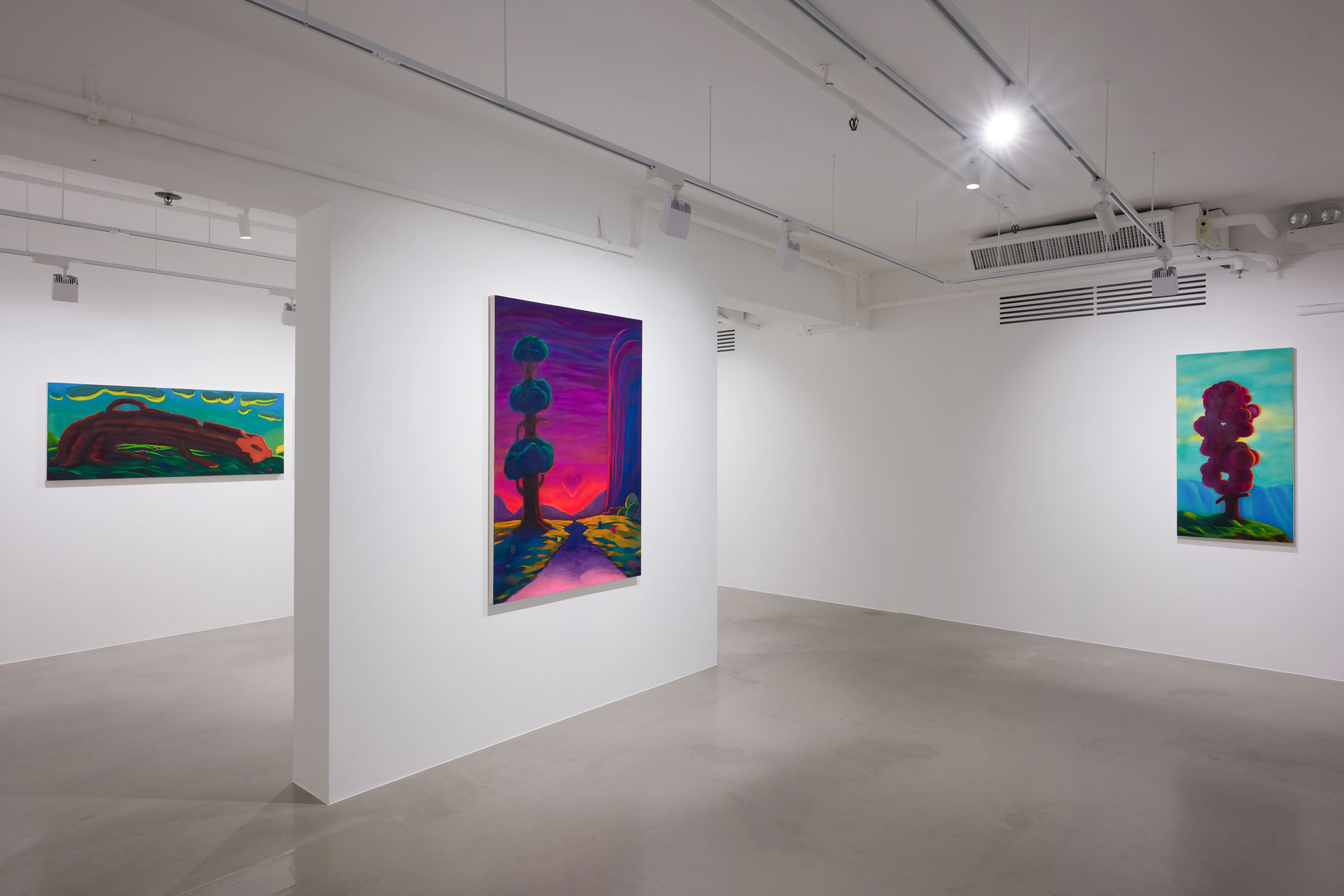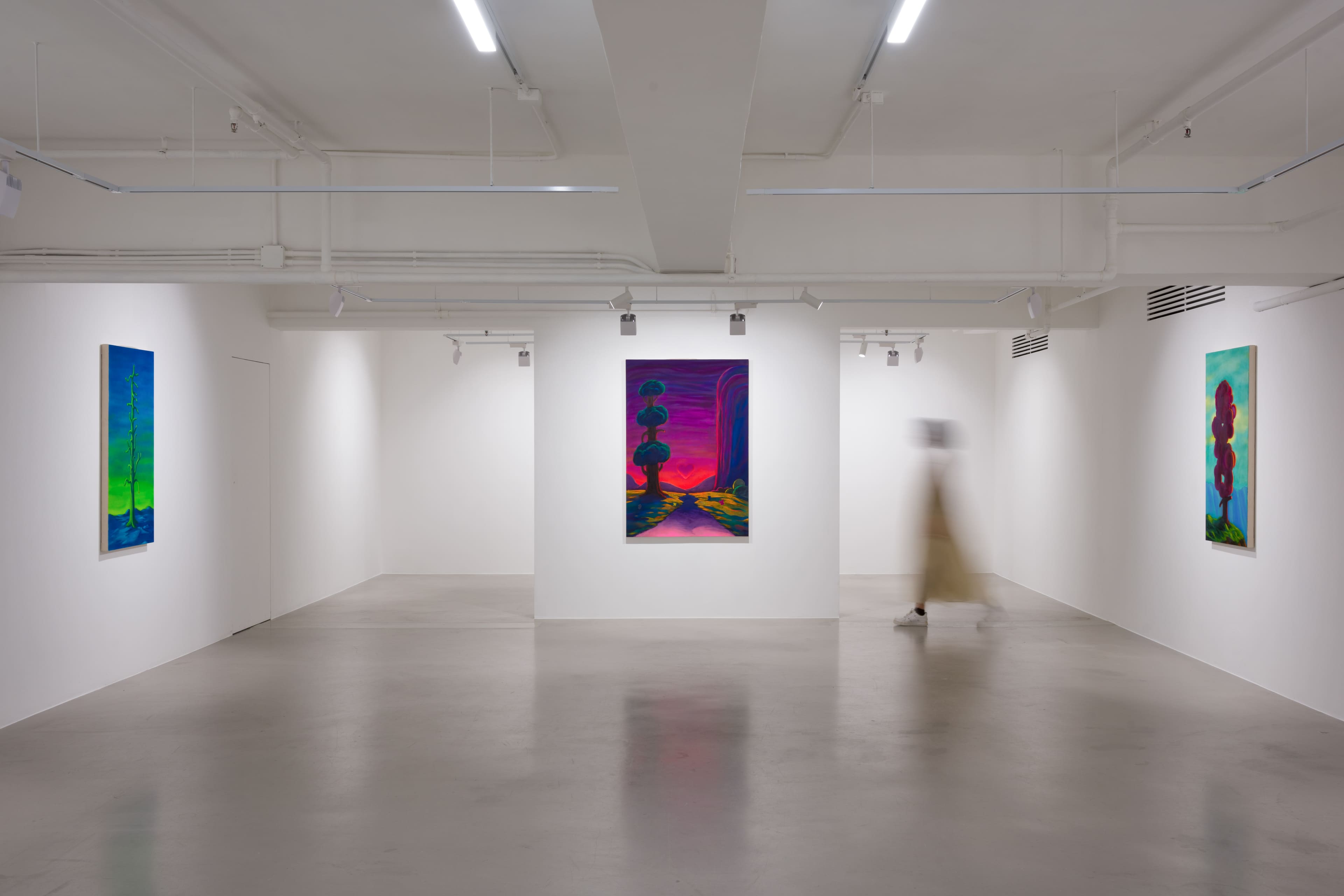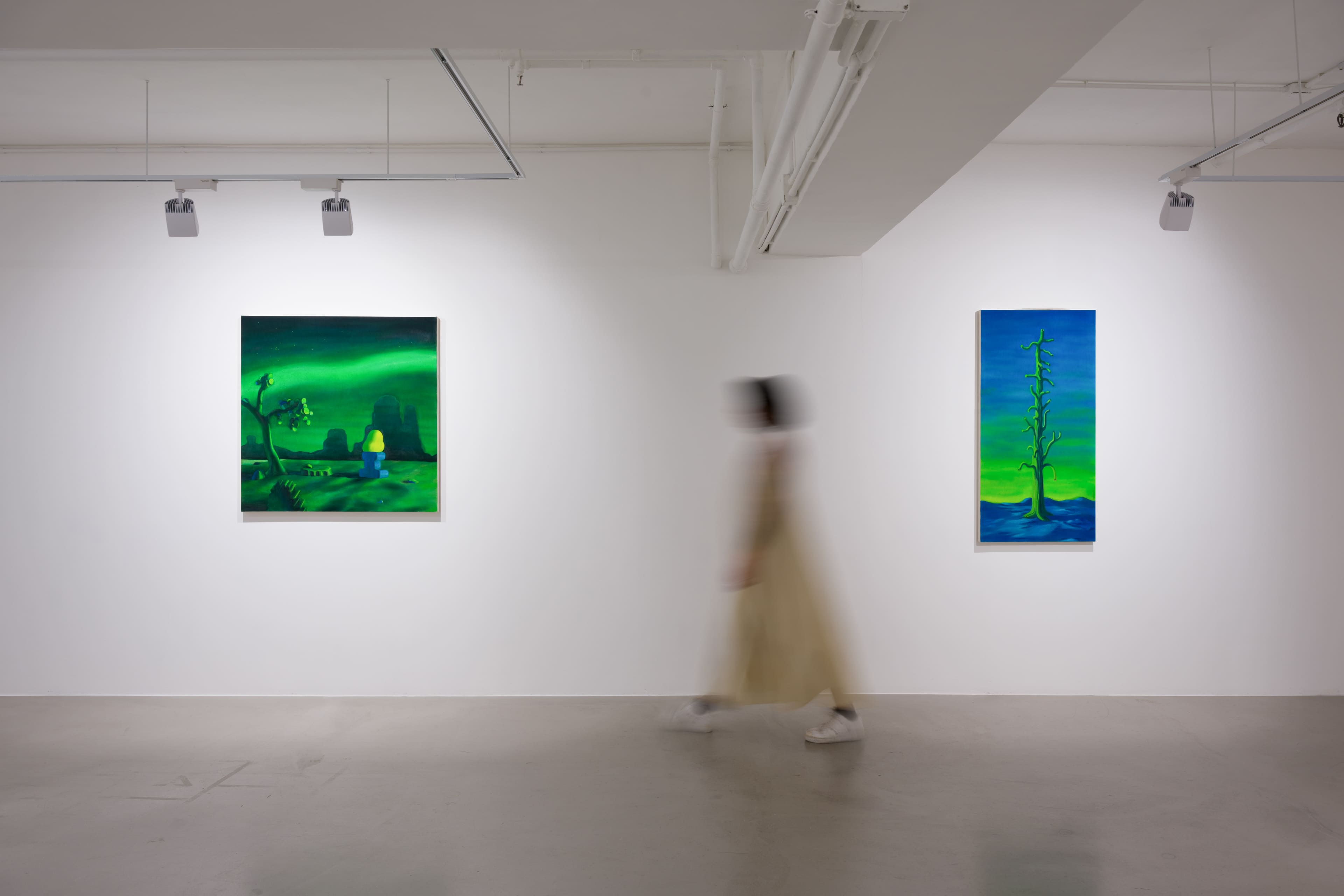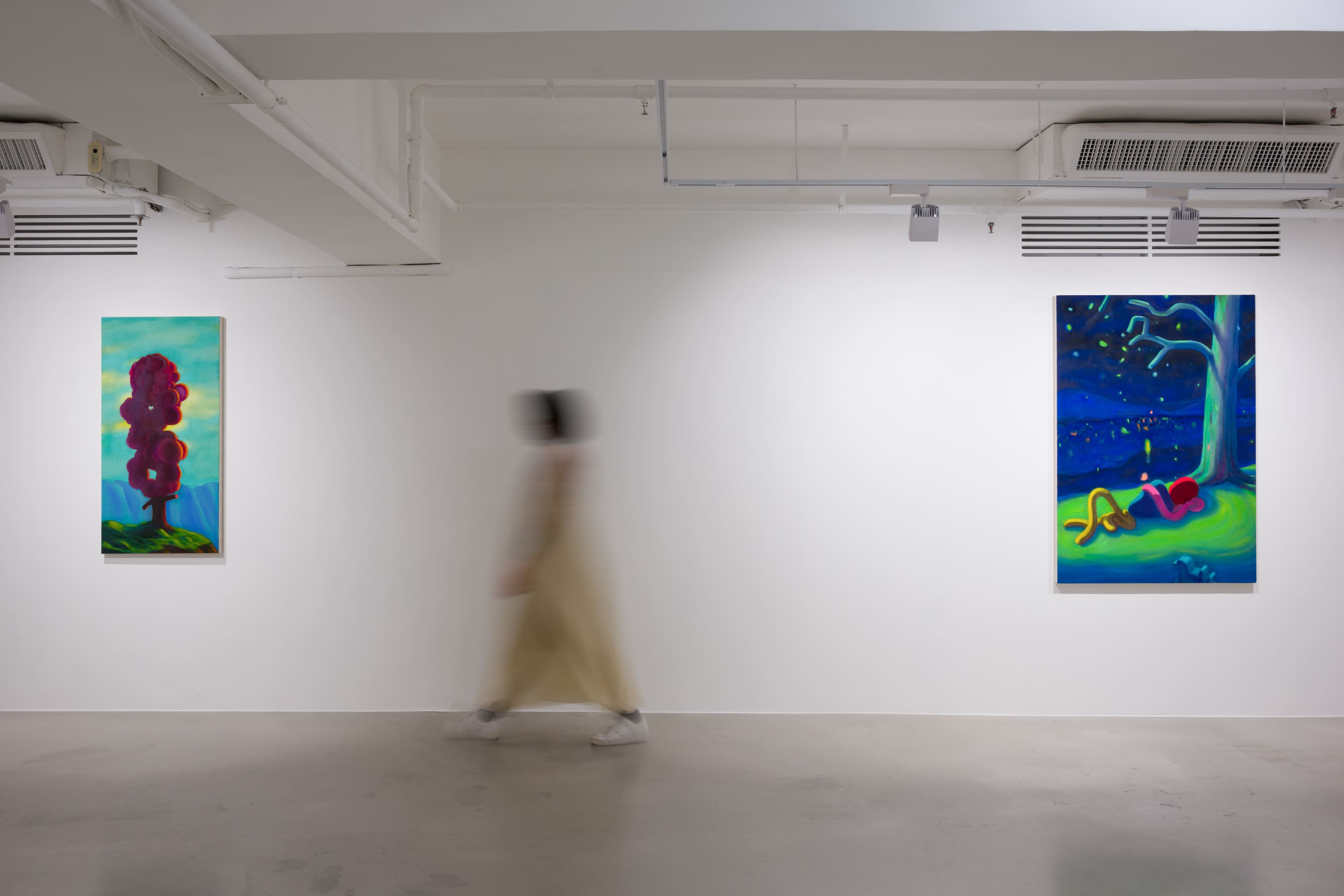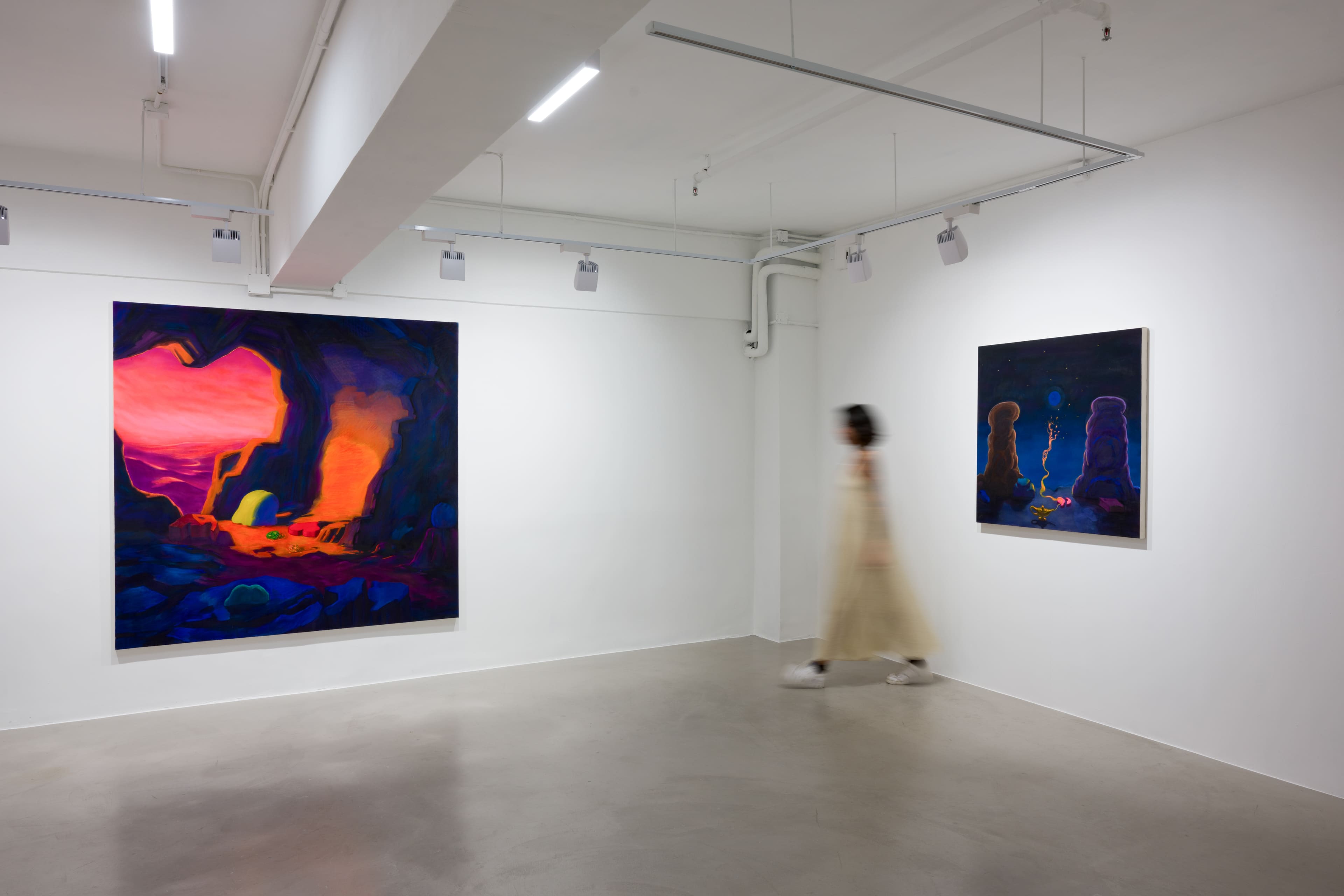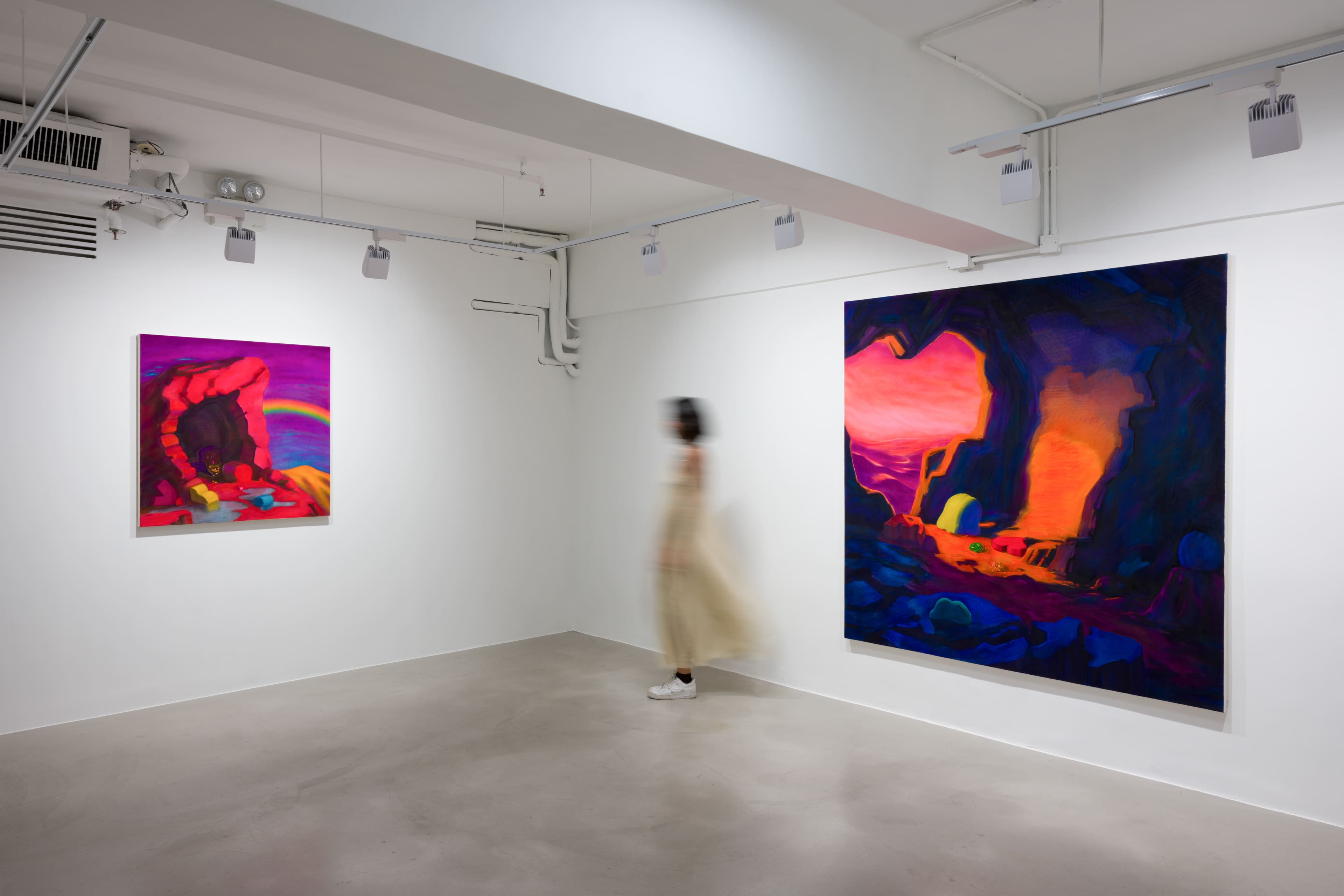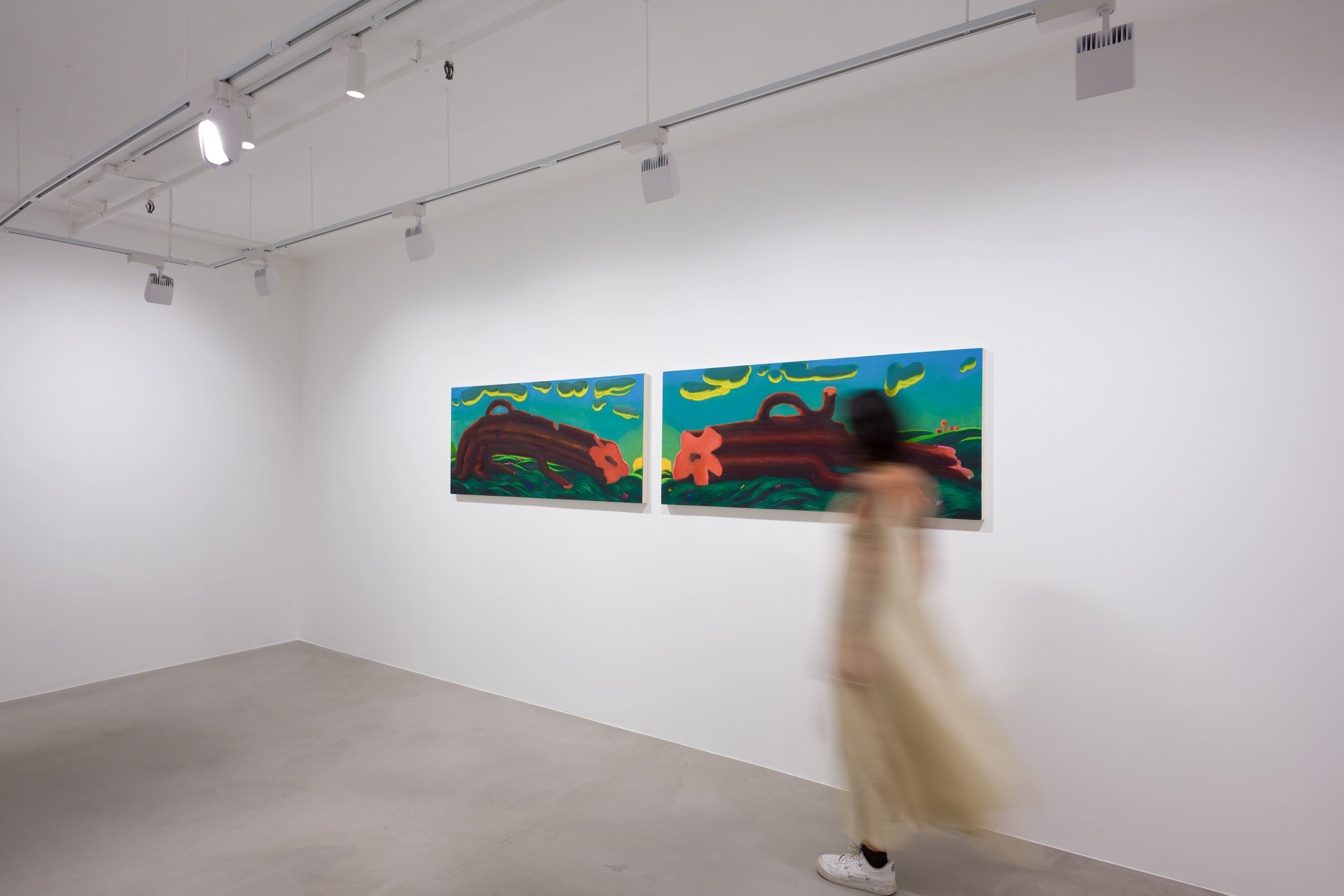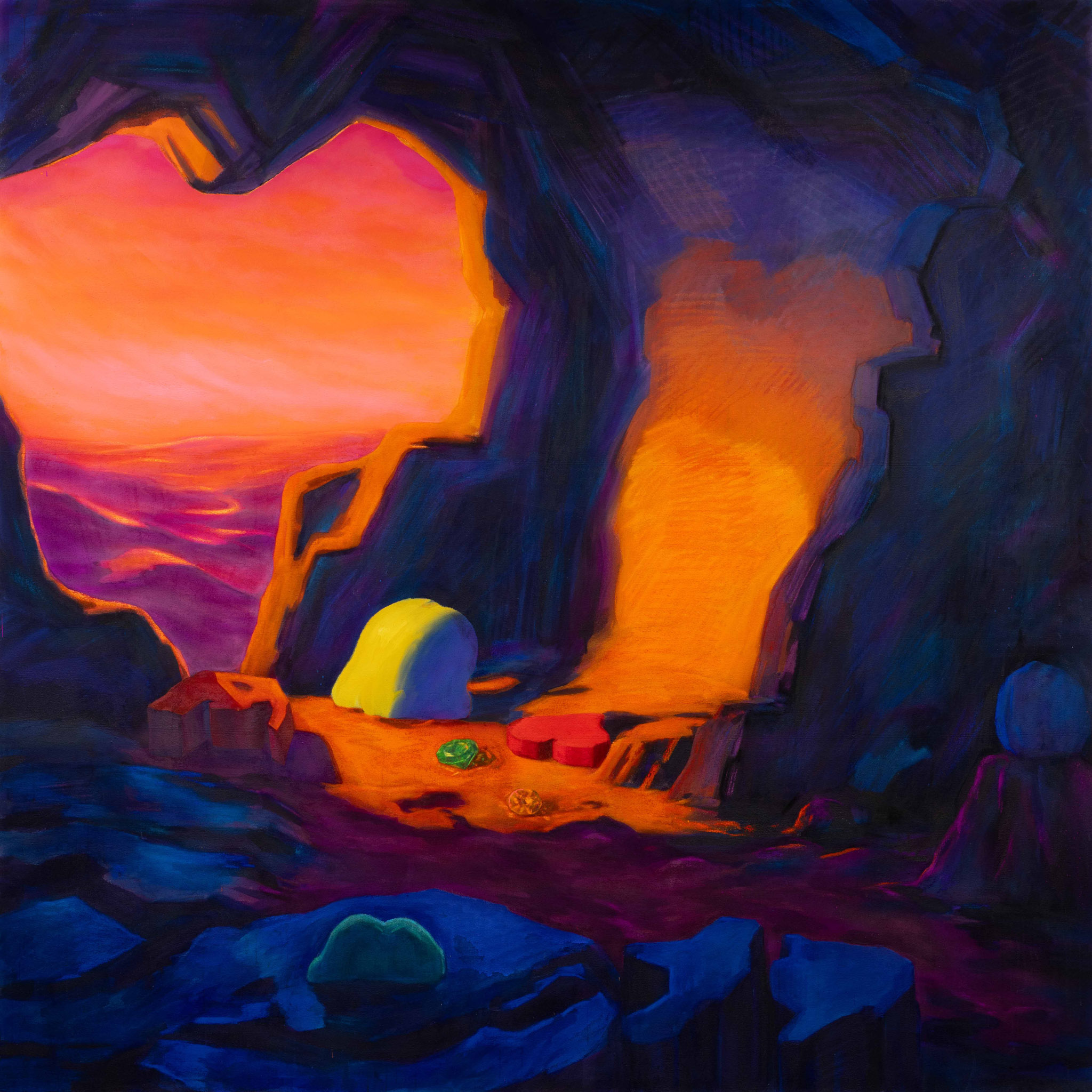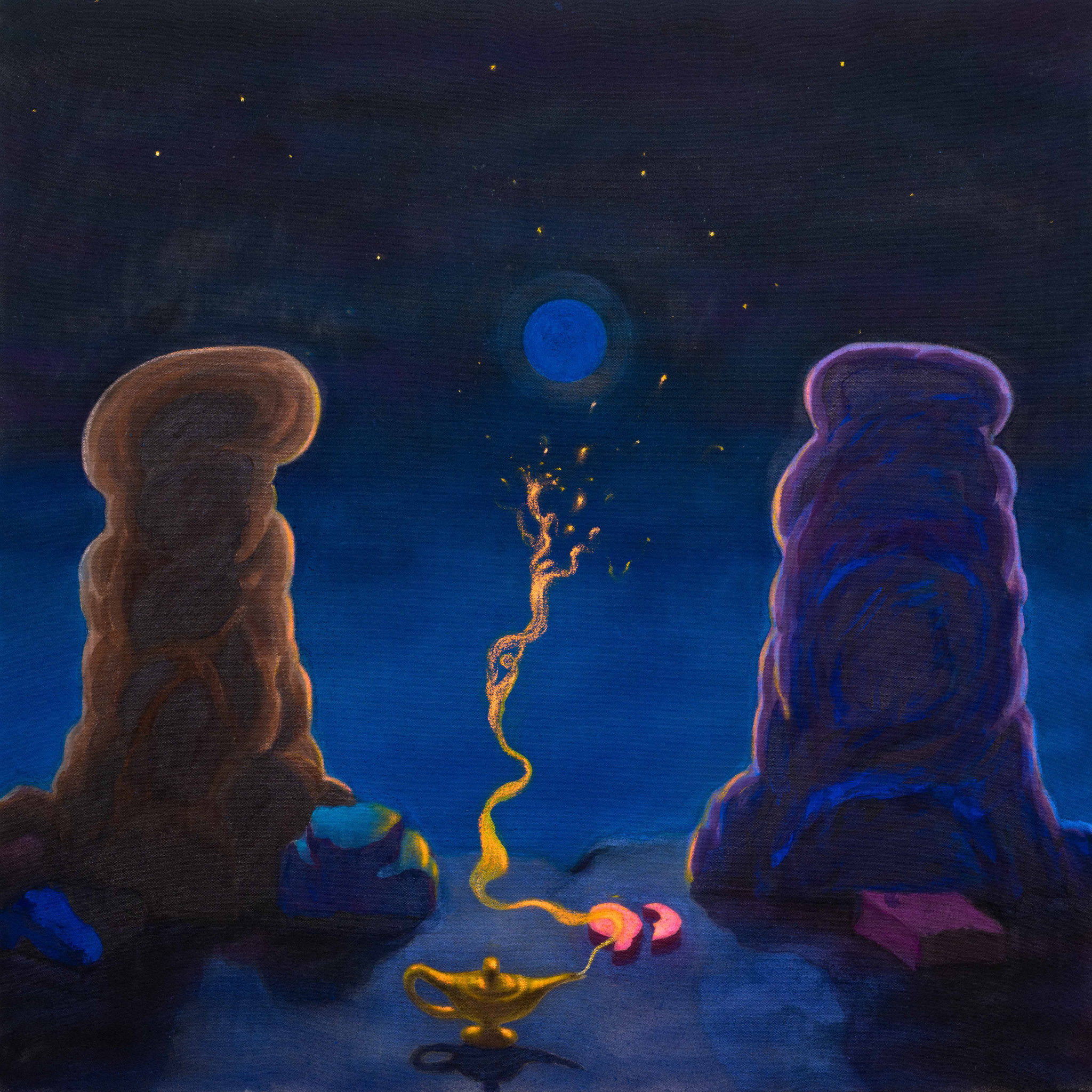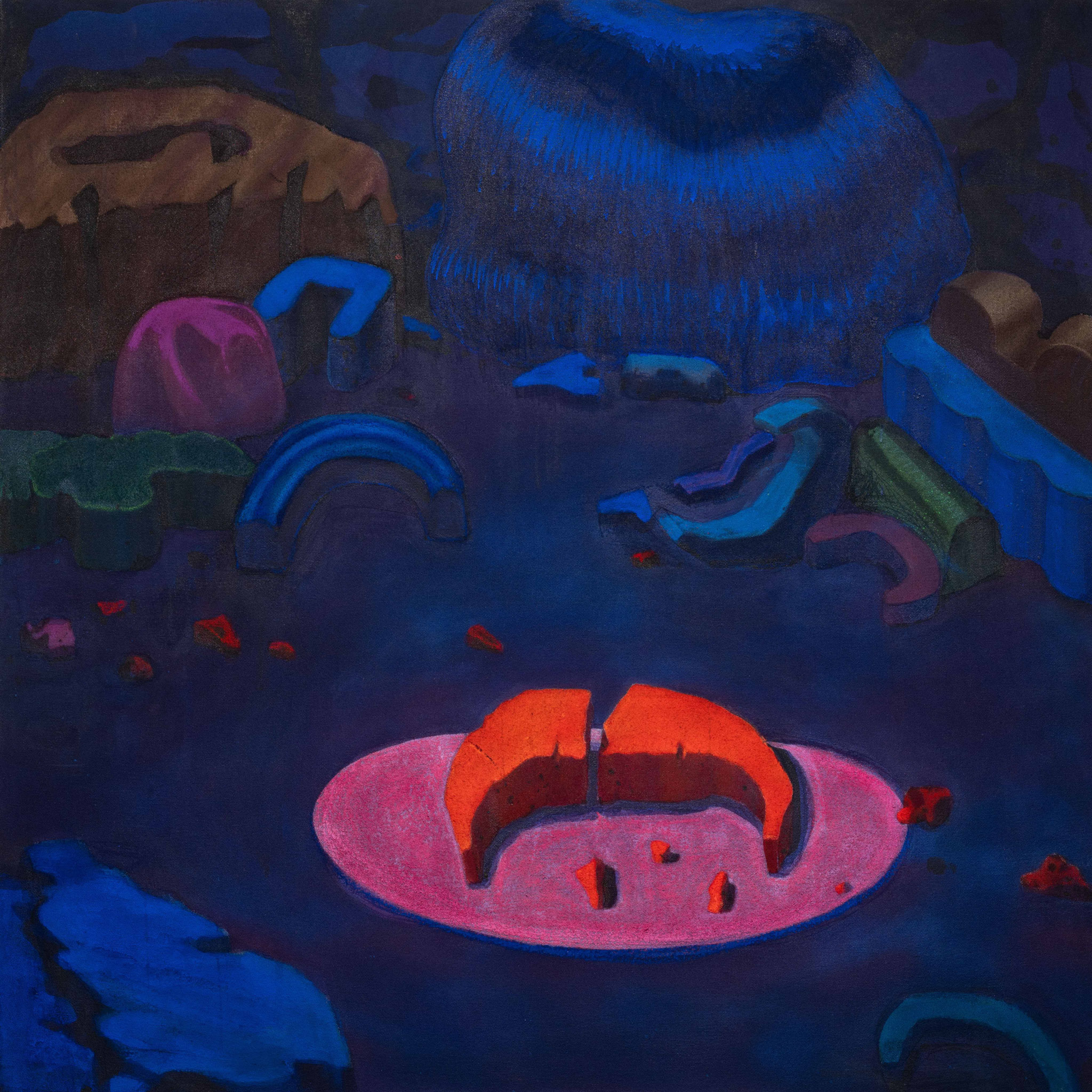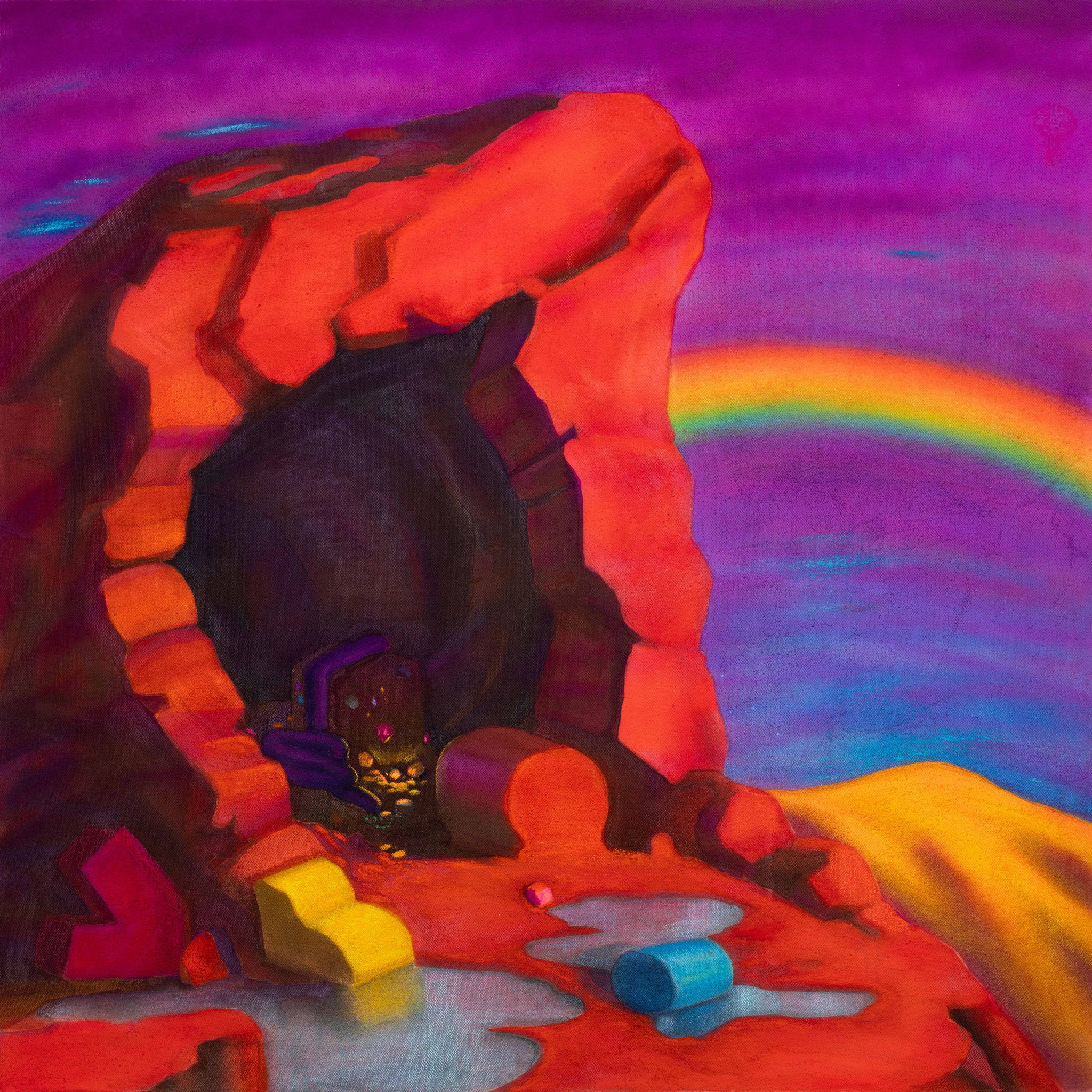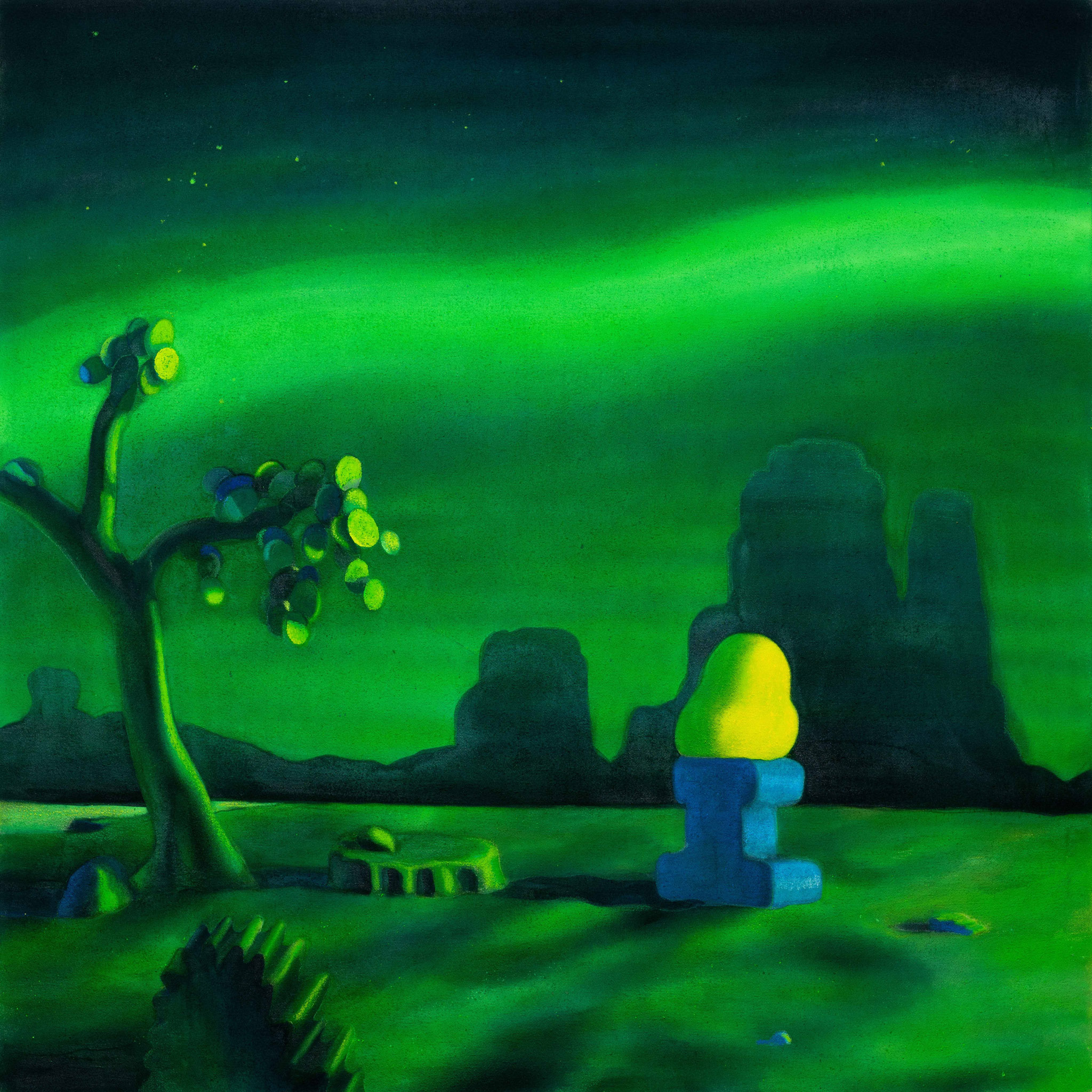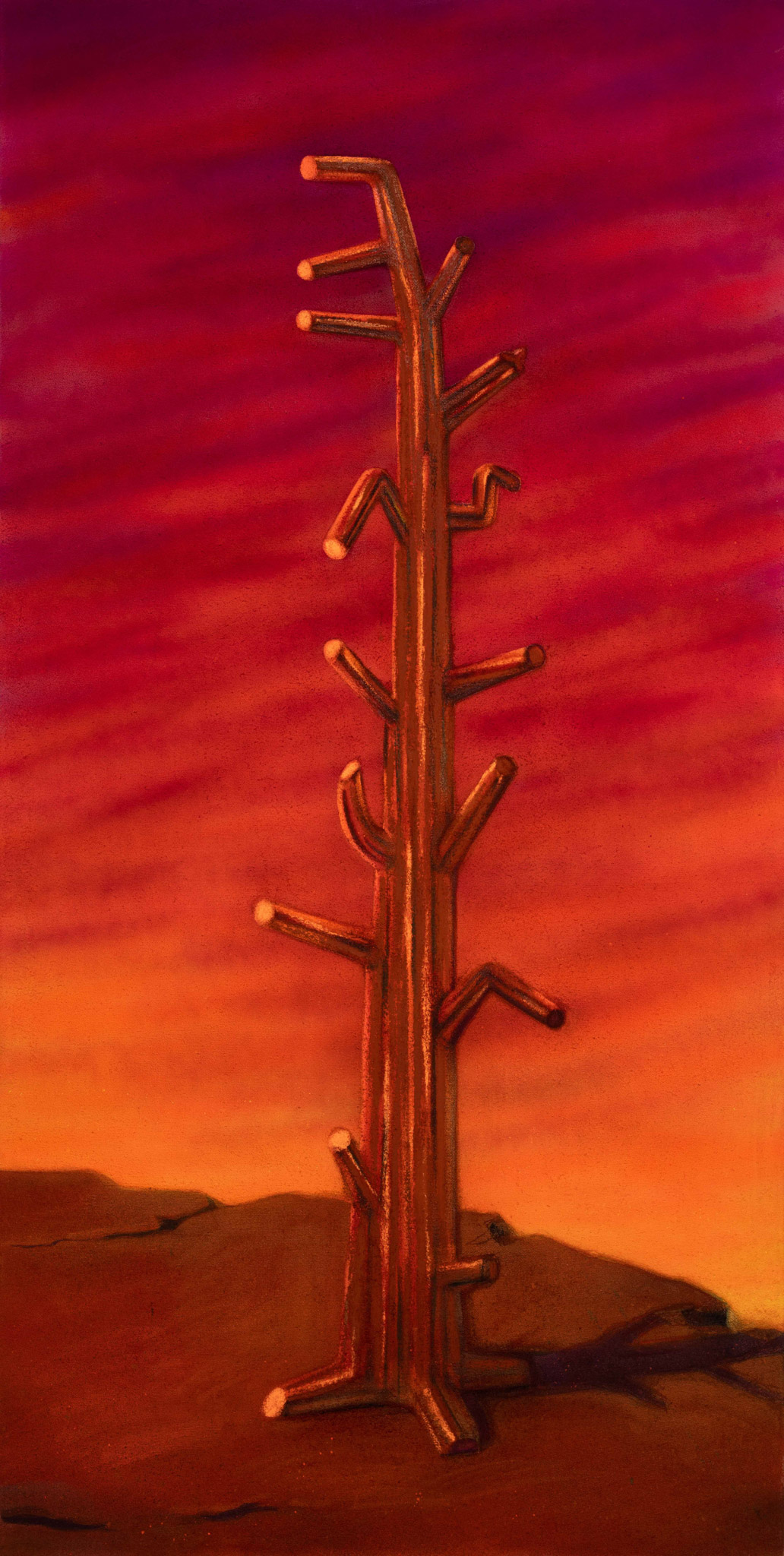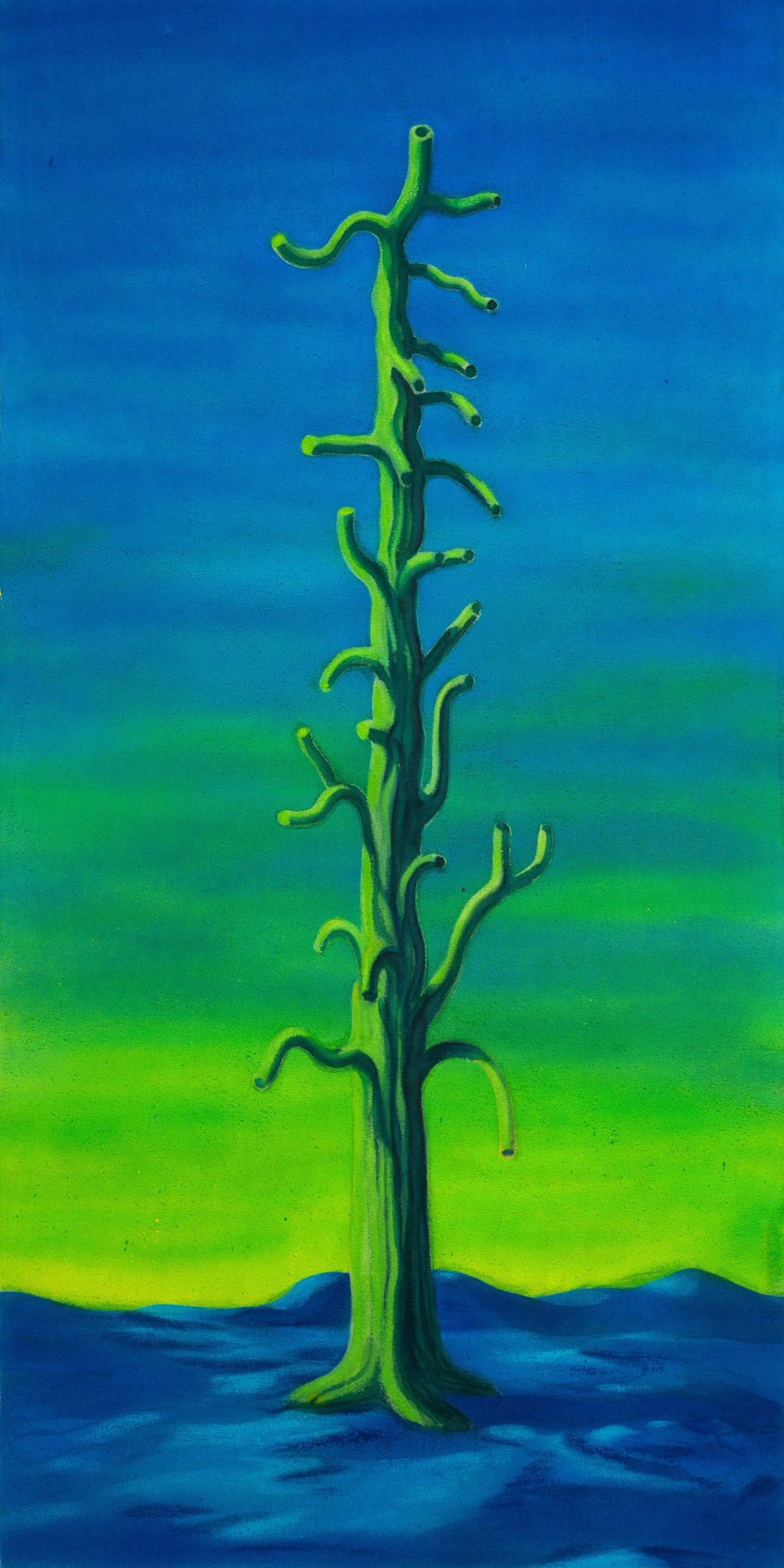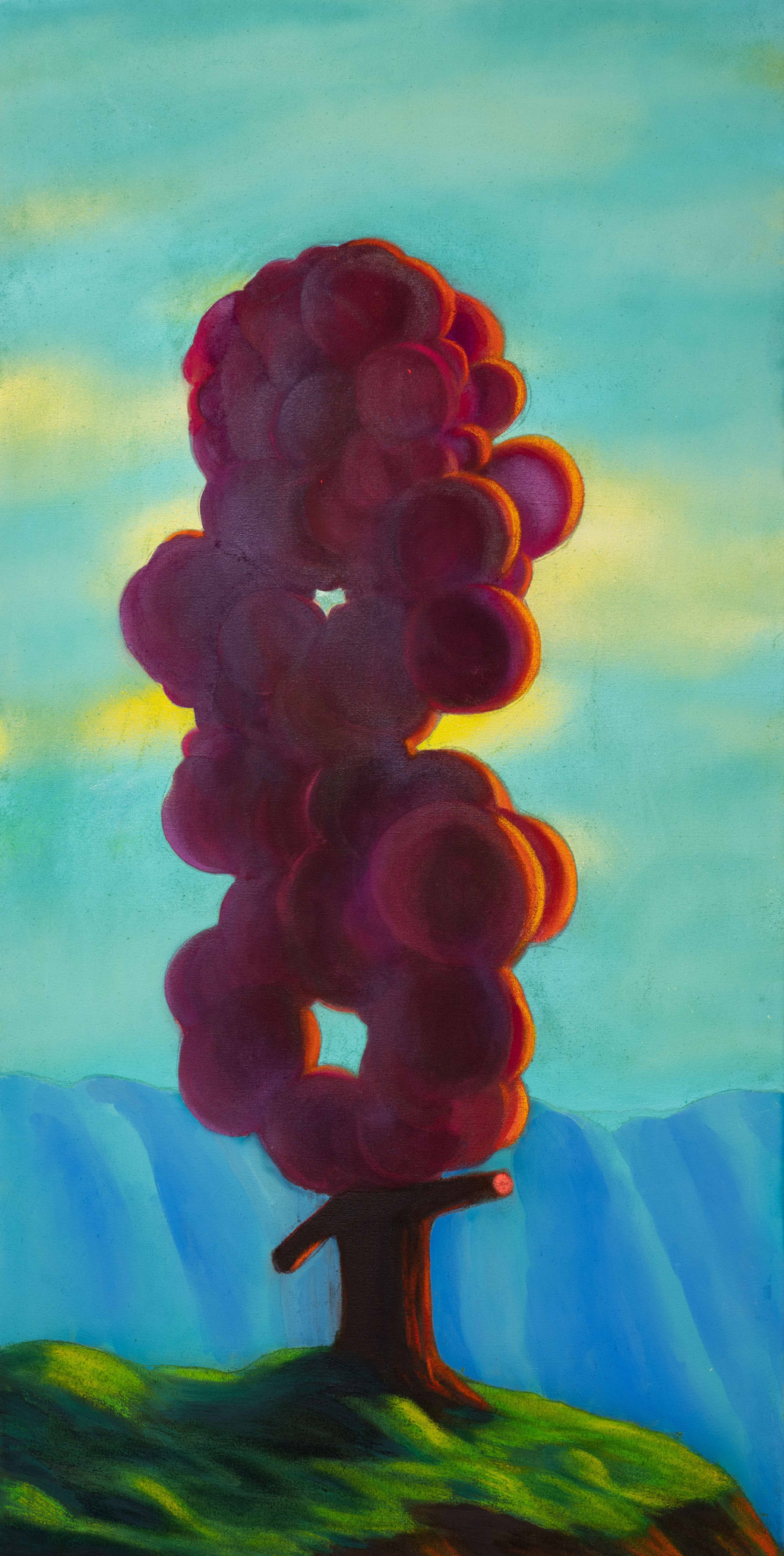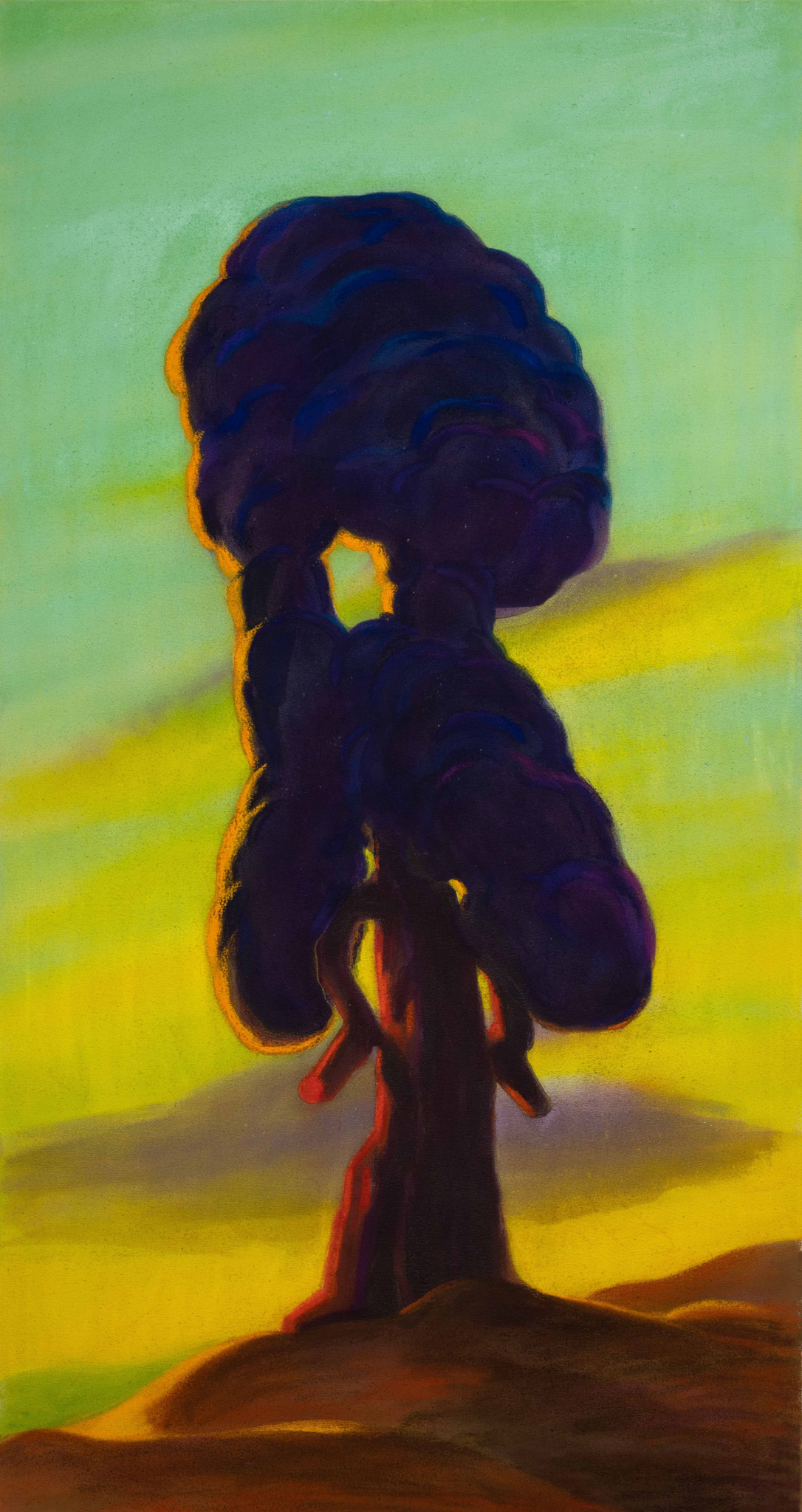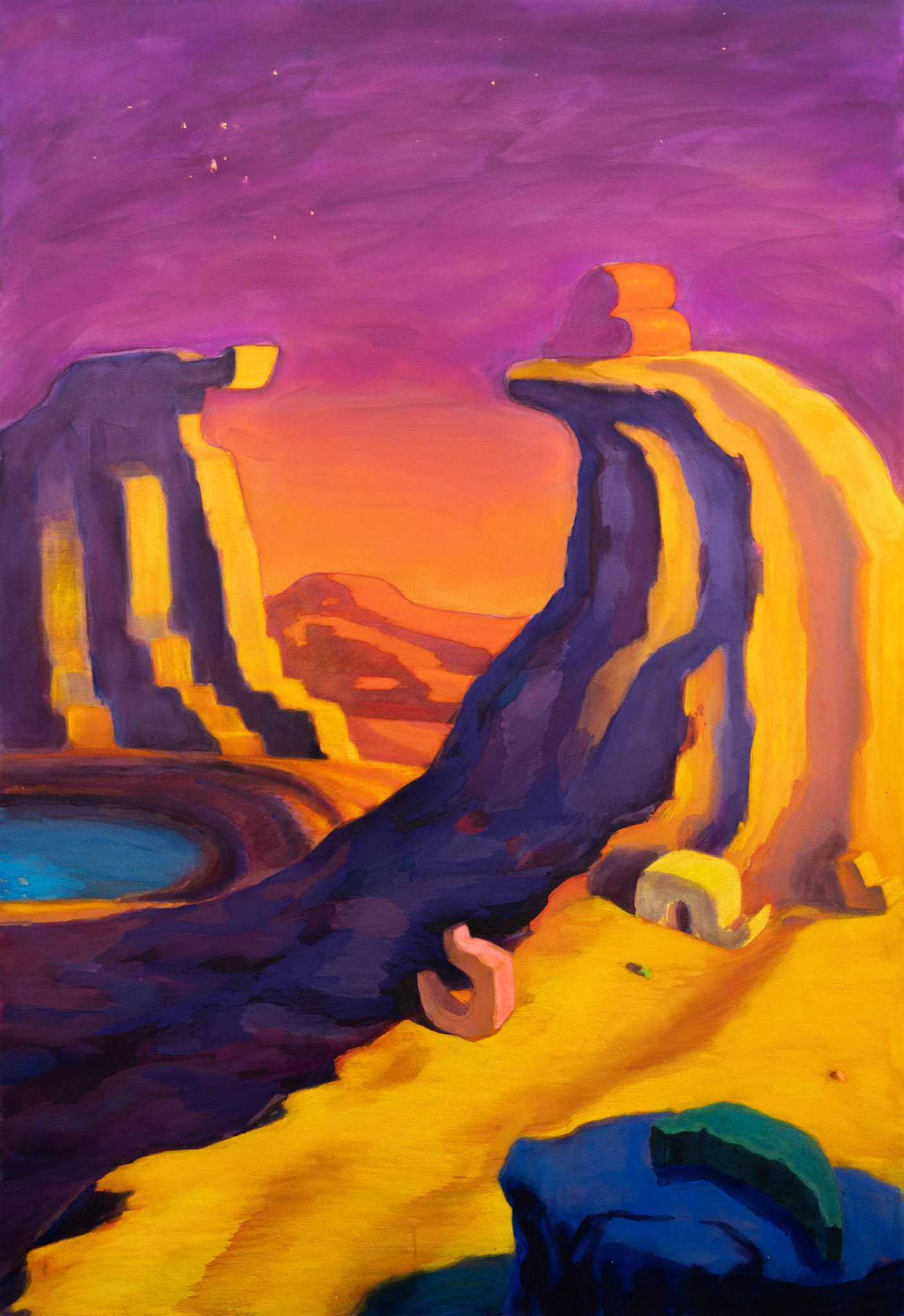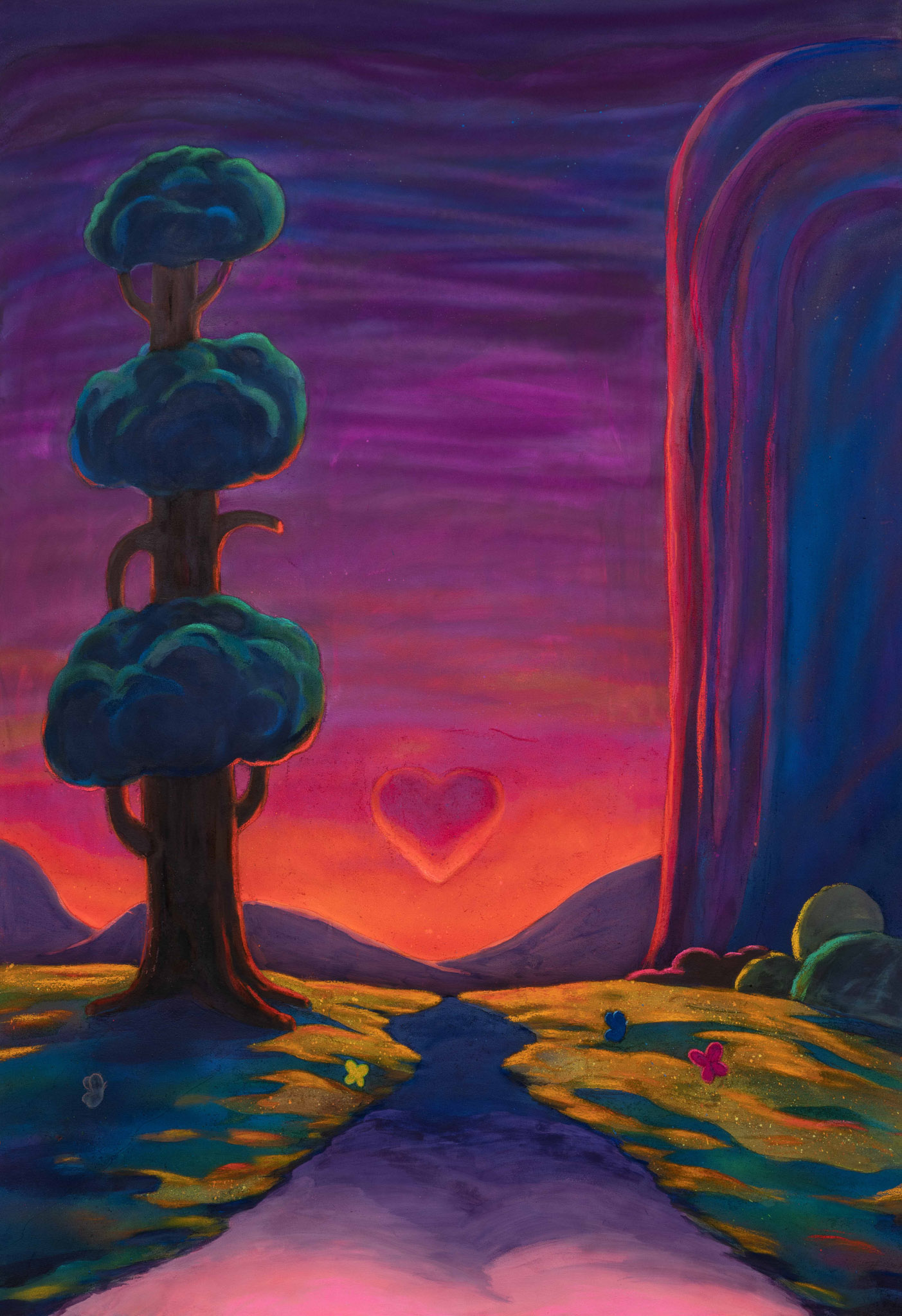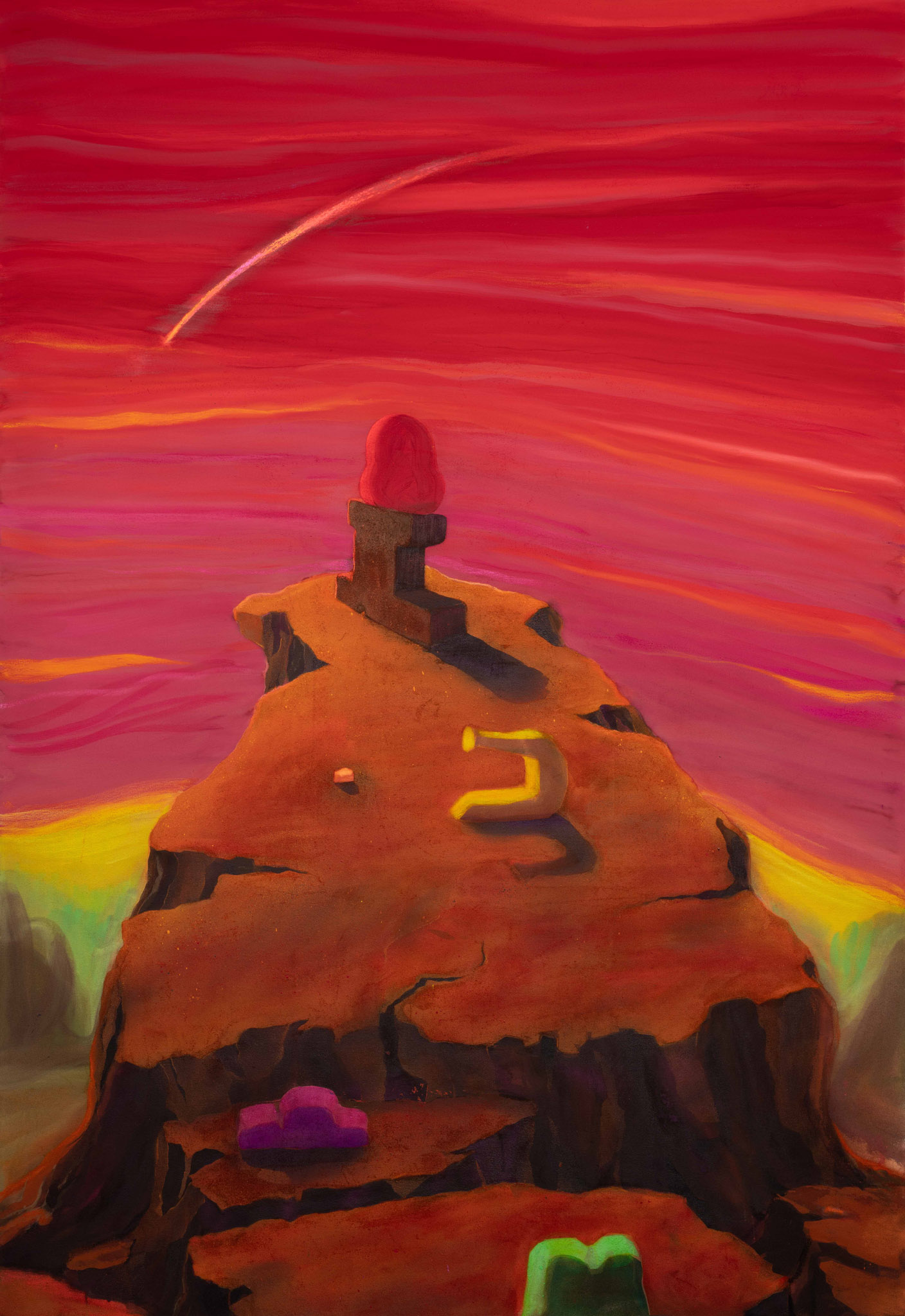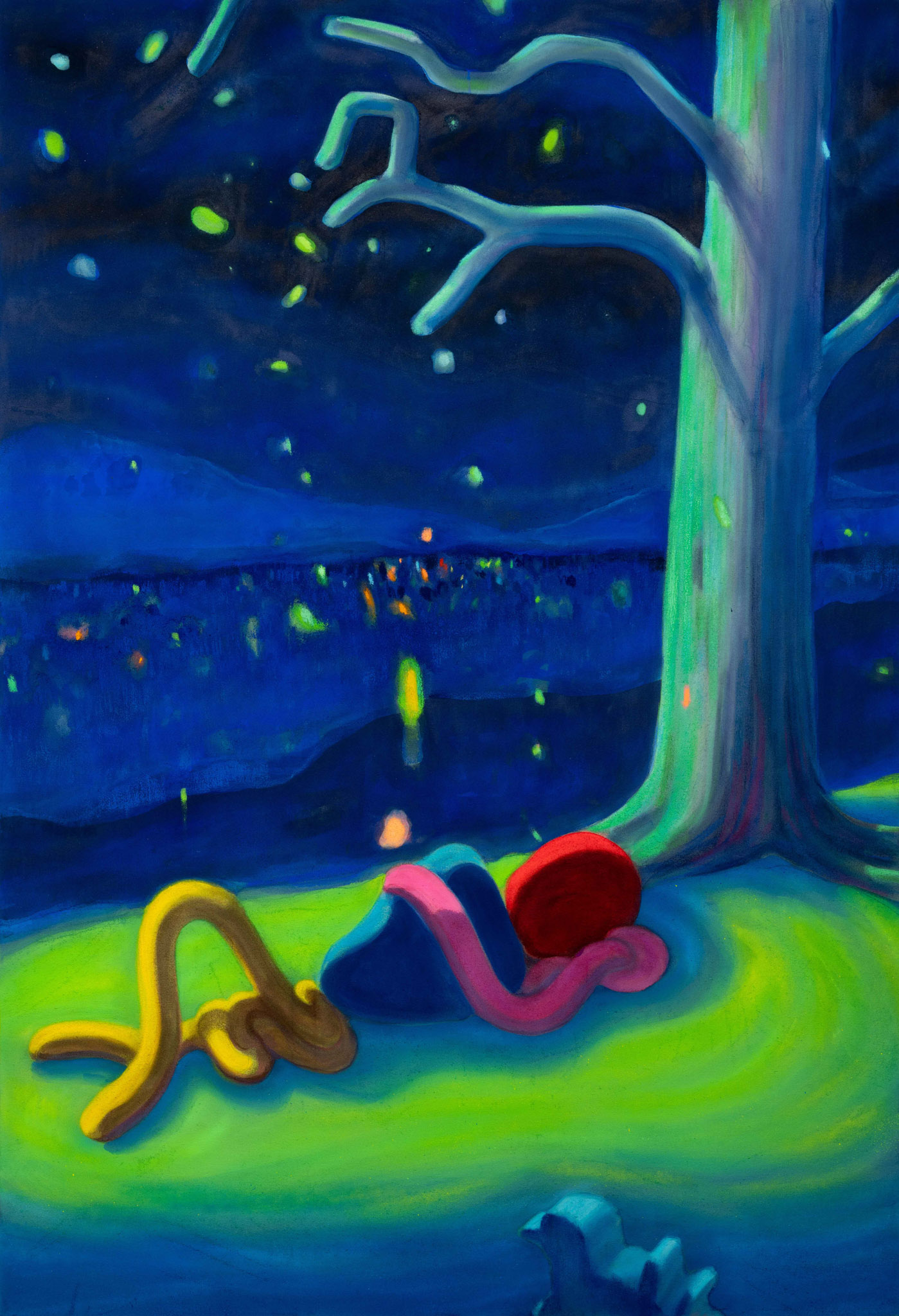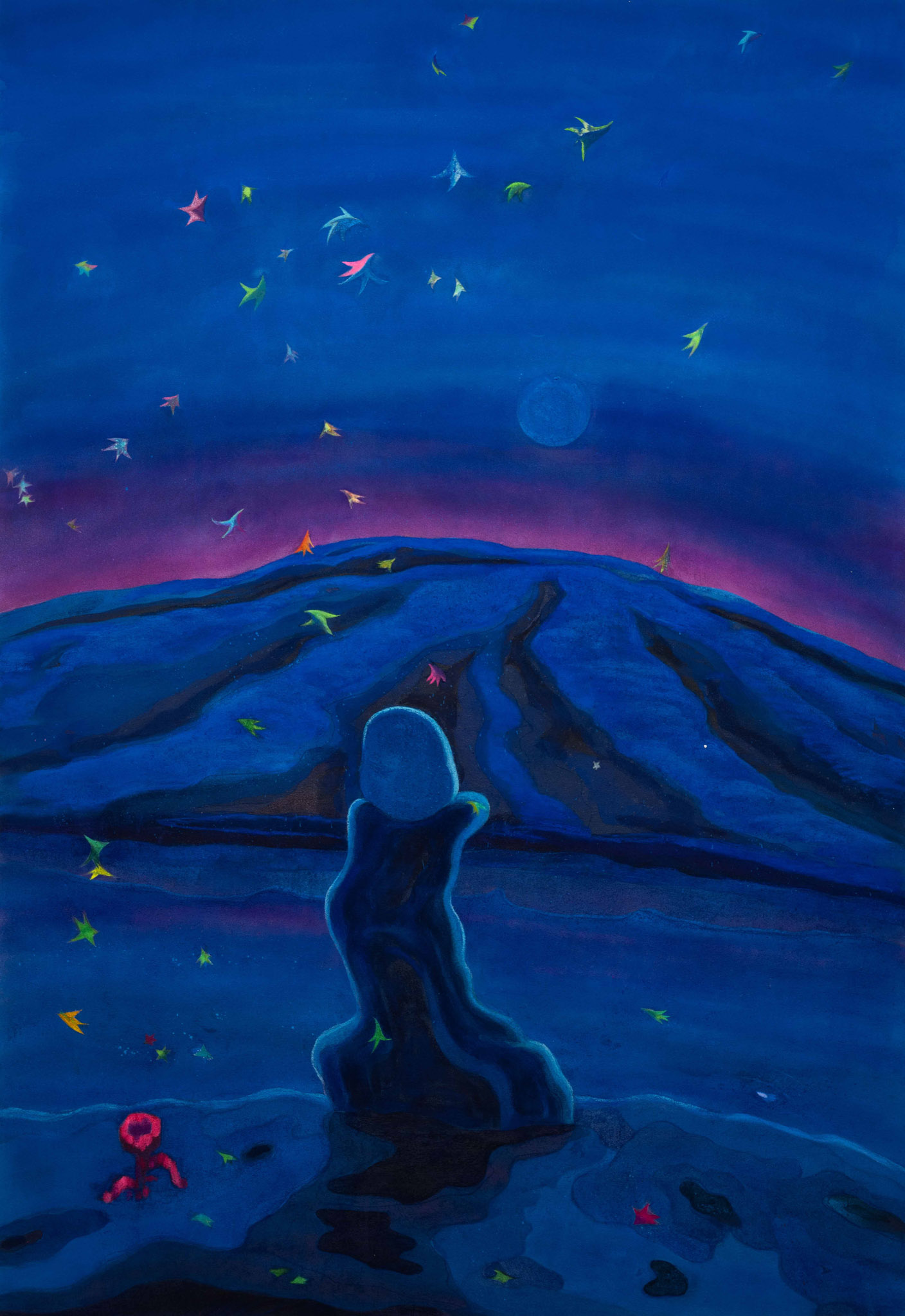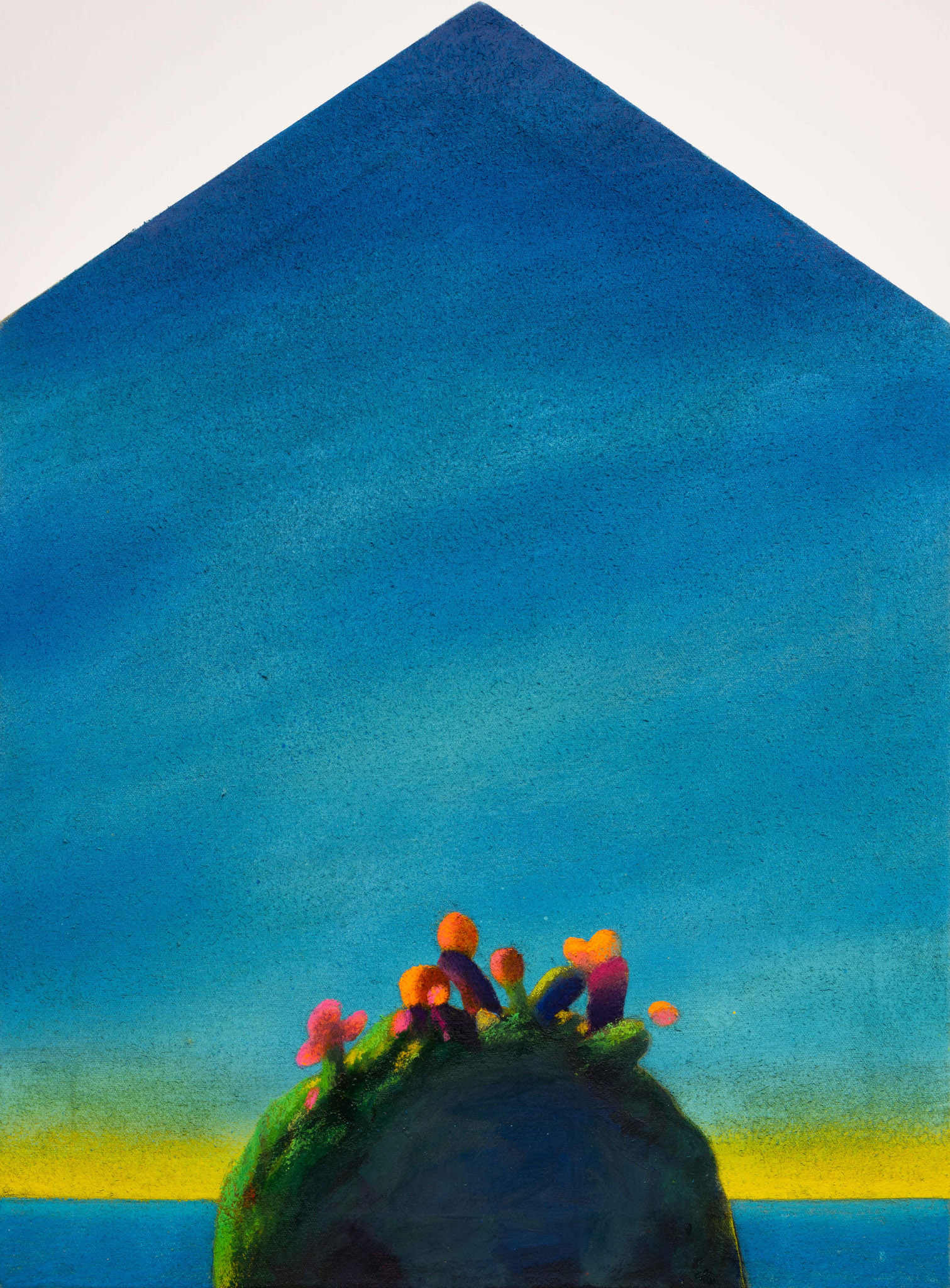 X
The Love That Moves the Sun and All the Stars
September 24–October 29, 2022
MINE PROJECT (now MOU PROJECTS) is pleased to present "The Love That Moves the Sun and All the Stars," the solo exhibition by Gong Bin. The show features 11 paintings that depict the merging and collision among the fantastic worlds imagined, traversed, and mapped by the artist. Taking the visceral, relatable, and truthful experiences in life as a departure point, the exhibited works harbor intimate and irreducible universes. It is the artist's first solo exhibition with the gallery as well as in Hong Kong.
Venturing out in colors, Gong paints in an introspective mode, which for him resembles a "spiritual odyssey." In his paintings, images and imagery originate from his mindscape, where memories, imagination, and dreams interweave and coalesce. Drawing visual metaphors and analogies from fairy tales, fiction, poems, and recalled personal experiences, Gong's works resist the constricting—and at times misleading—assumptions of realism and reality. Without referencing photographs, his painting process reveals an active meditation on the nature of memory, which negates, encompasses, slows down, and simultaneously intensifies the flow of experience.
From the sienna-hued horizon that vanishes beyond the playful hills in Banana Valley (all works 2022), to the road that leads to a heart-shaped cloud alongside the magenta mountain in The Dusk of Valentine's Day, some of the depicted scenarios are constructed and distorted based on the artist's childhood memories, while others are completely fictional yet resemble real-life scenes. Situated within the expansive landscape fabricated by Gong, an array of irregular geometries scattered across different canvases looms large; their ambiguous shapes linger between rocks, figures, or other indescribable beings, which seem bewildered yet curious, lost yet adventurous. Passing by a succession of painted, fictive terrains in the exhibition, one feels enveloped in the pictorial world, almost detached from reality, and is only provided with visual hints to guide oneself out of the magical, vibrant labyrinth embedded in Gong's works.
Driven by an urge to illustrate the intensity and depth of emotions, Gong activates various dramatic emotions in his paintings for viewers to empathize with. In a warm and expansive manner, he narrates stories about hope, romance, daydreaming, poetics, and elation with vivid imagery. On his canvases, a neon orange smoke comes out of Aladdin's lamp (Miracle); an oasis uprooted from the desert is placed under the luminous aurora (Oasis); a boy incarnates as a tree made of dark purple clouds (Boy). Together, the paintings present myriad worlds that lure and prompt viewers to imagine the marvelous probabilities of numerous narratives. In the paintings' most expressive and sublime moments, viewers are permitted to love with no peril, to experience with no constraint, and to partake in where they are not and may never be.
As abstractness frees him from the need to comment on or imitate some versions of reality, Gong hopes to provide a sense of comfort and solace in an alternative world, where excitement can be dug up in barren lands. More than merely offering a temporary escape from the chaos of reality, Gong's works eventually lead one back to reality with a more informed, attentive, and enriched understanding of human emotions. In his effort to discover love, in all its possibilities, Gong finds a way to translate and sublimate the often deemed abstract and intangible things into the shimmering colors and dynamic shapes on canvases for us to stargaze at.
About the Artist
Gong Bin (b. 1992, Yiyang, China) seeks for an escapist mentality in his practice, hoping to capture and deliver a sense of solace with his works. Melding expressive colors and semi-abstract shapes, Gong's vibrant, playful paintings depict imagined scenes and landscape. With a background in illustration and printmaking, he is interested in the possible narrative connections between images, which transform his oeuvre into a visual labyrinth of romantic puzzles. Often naming his works after poems, characters, and fabricated locales, Gong animates and enlivens the objects and beings encapsulated within the vast, expansive environment on his canvases, endowing them with varied personas as well as the capability to love and be loved.
Gong received his BFA in Illustration from the Hubei Institute of Fine Arts in 2014.
The artist currently lives and works in Beijing, China.
The Love That Moves the Sun and All the Stars
September 24–October 29, 2022