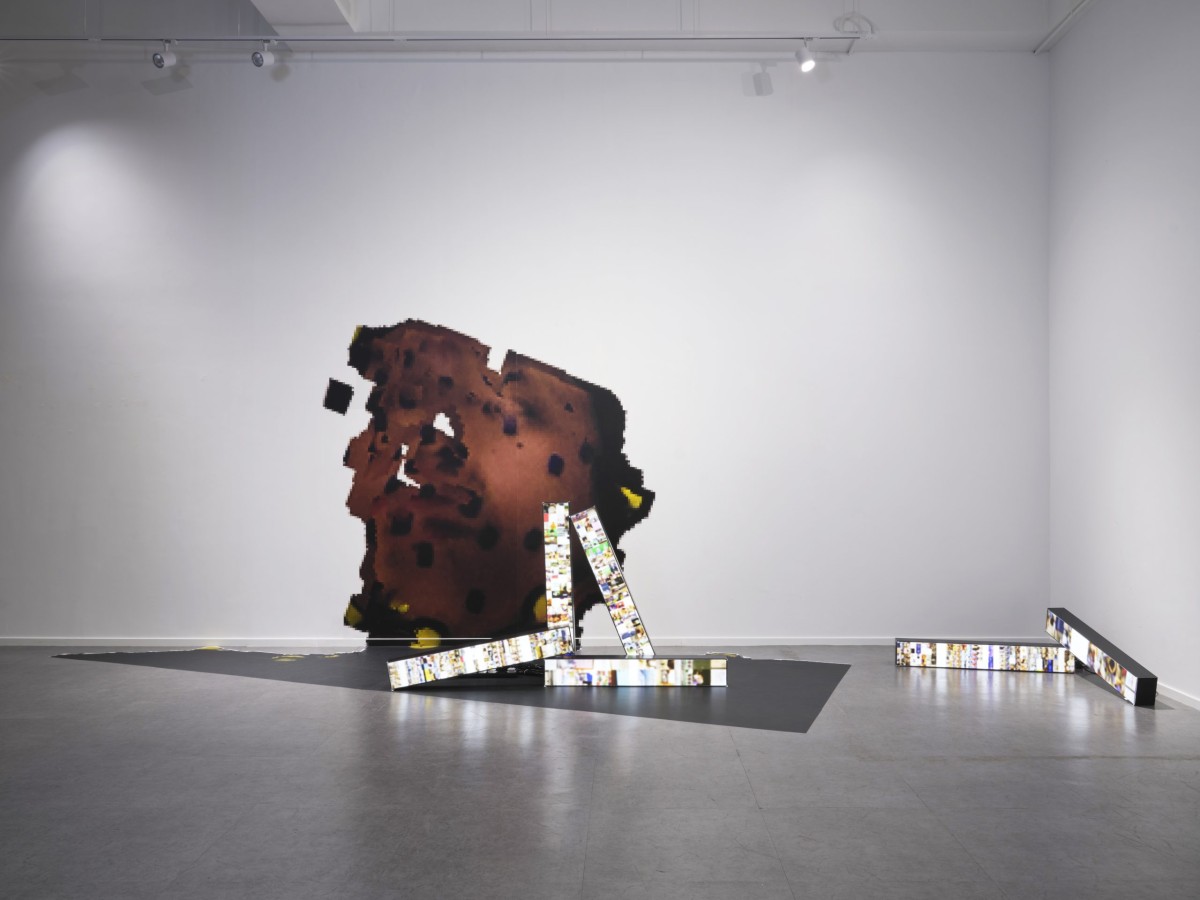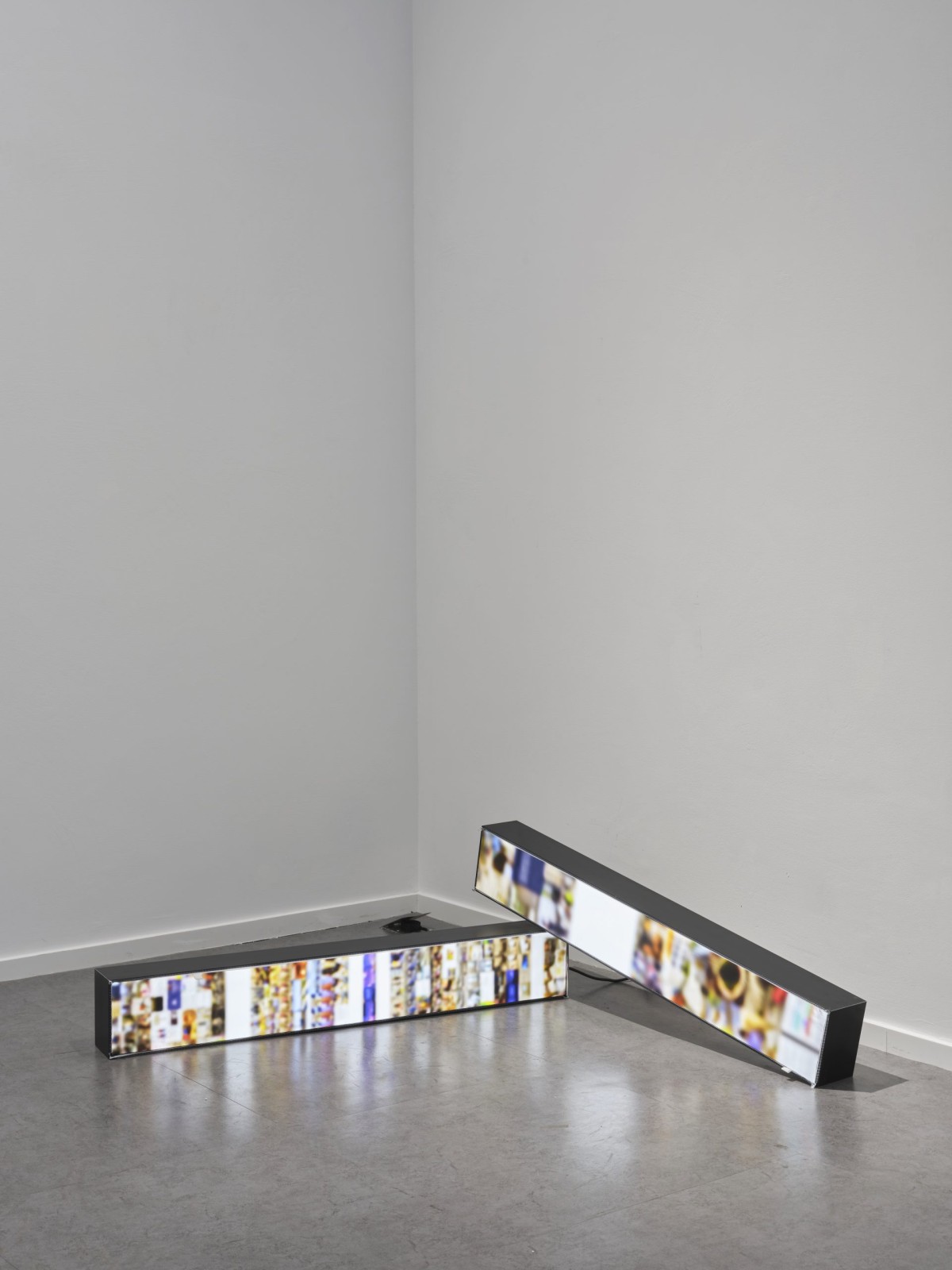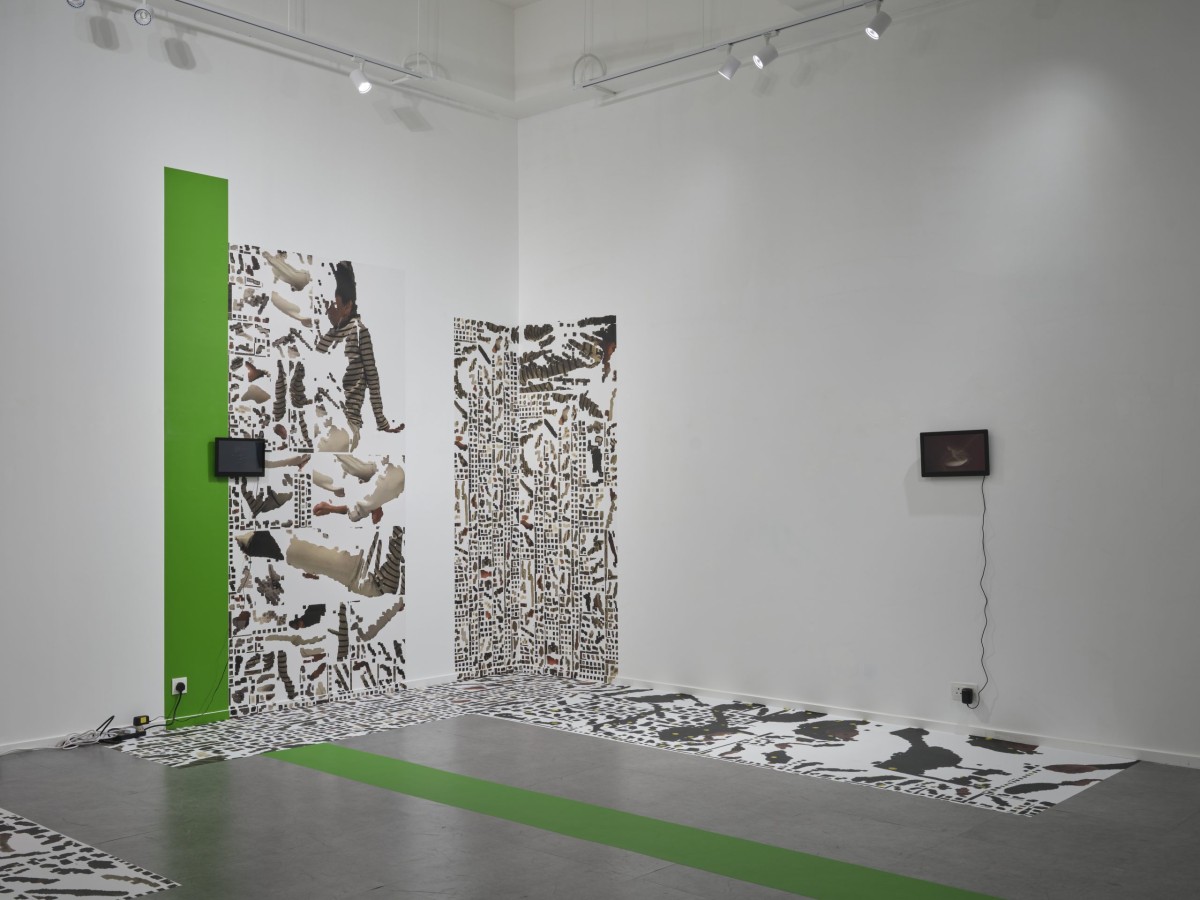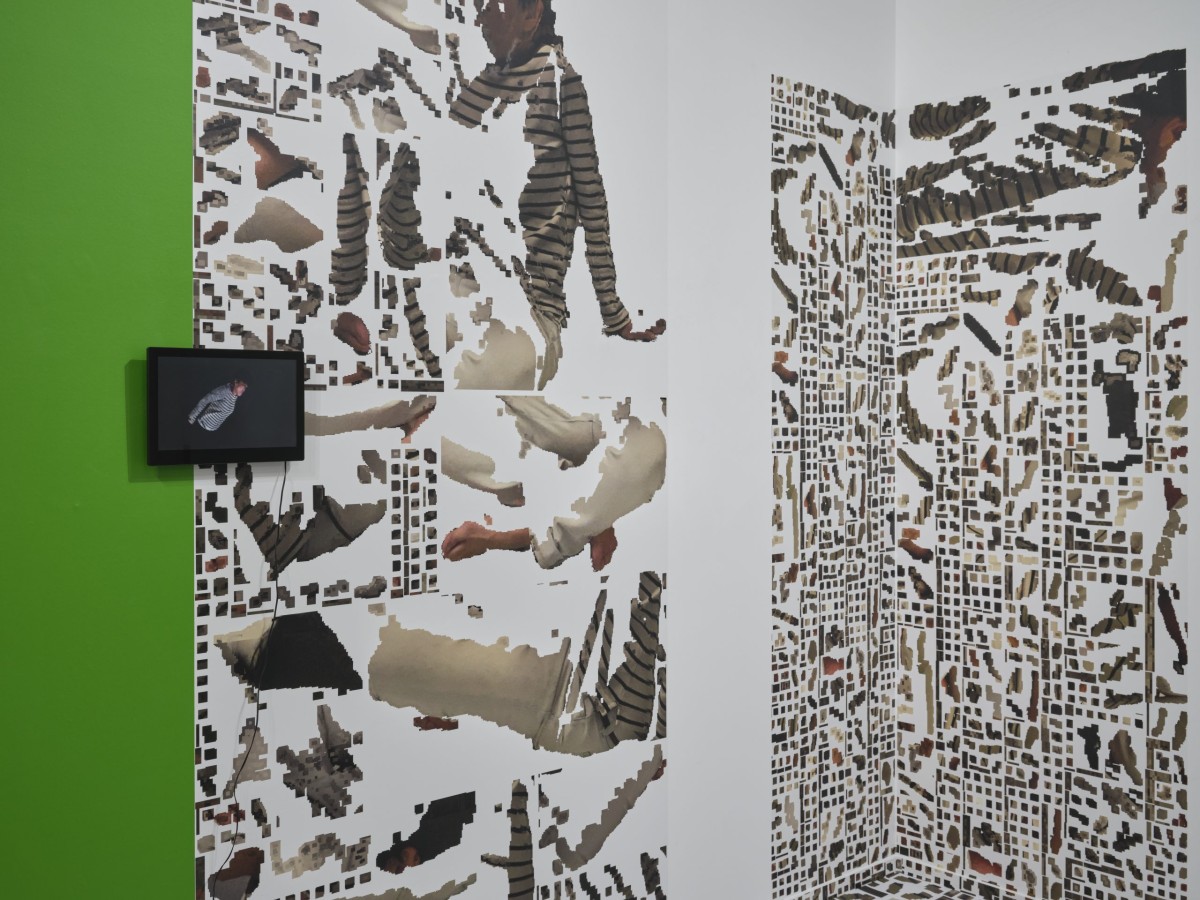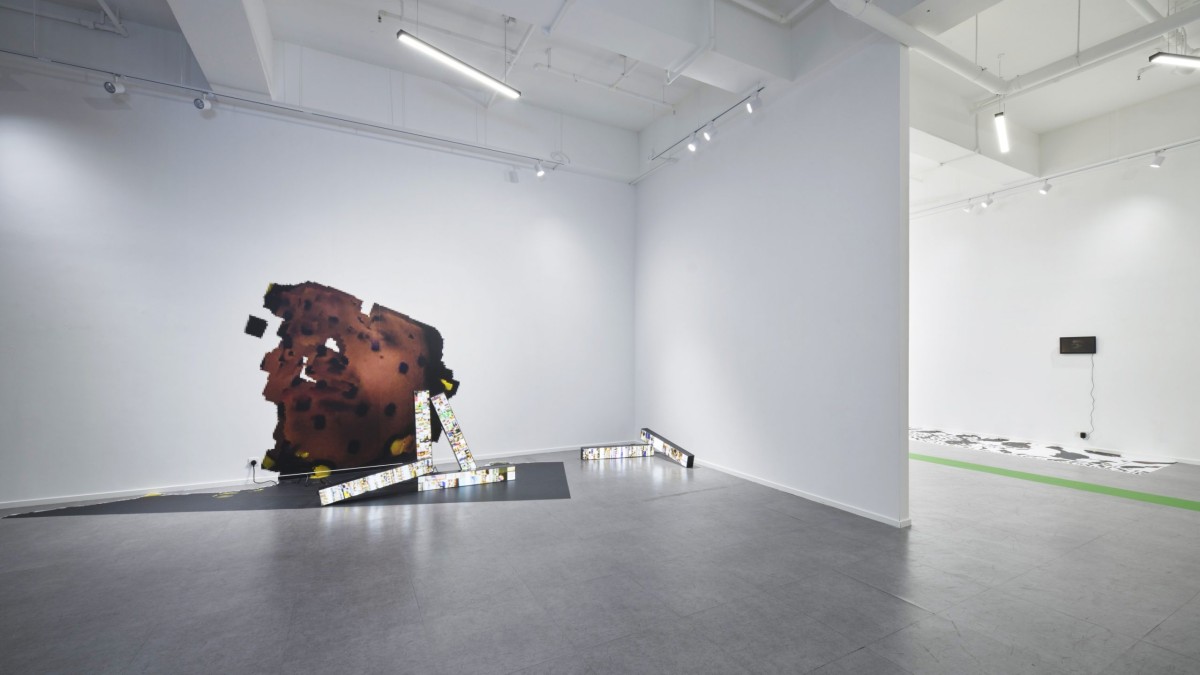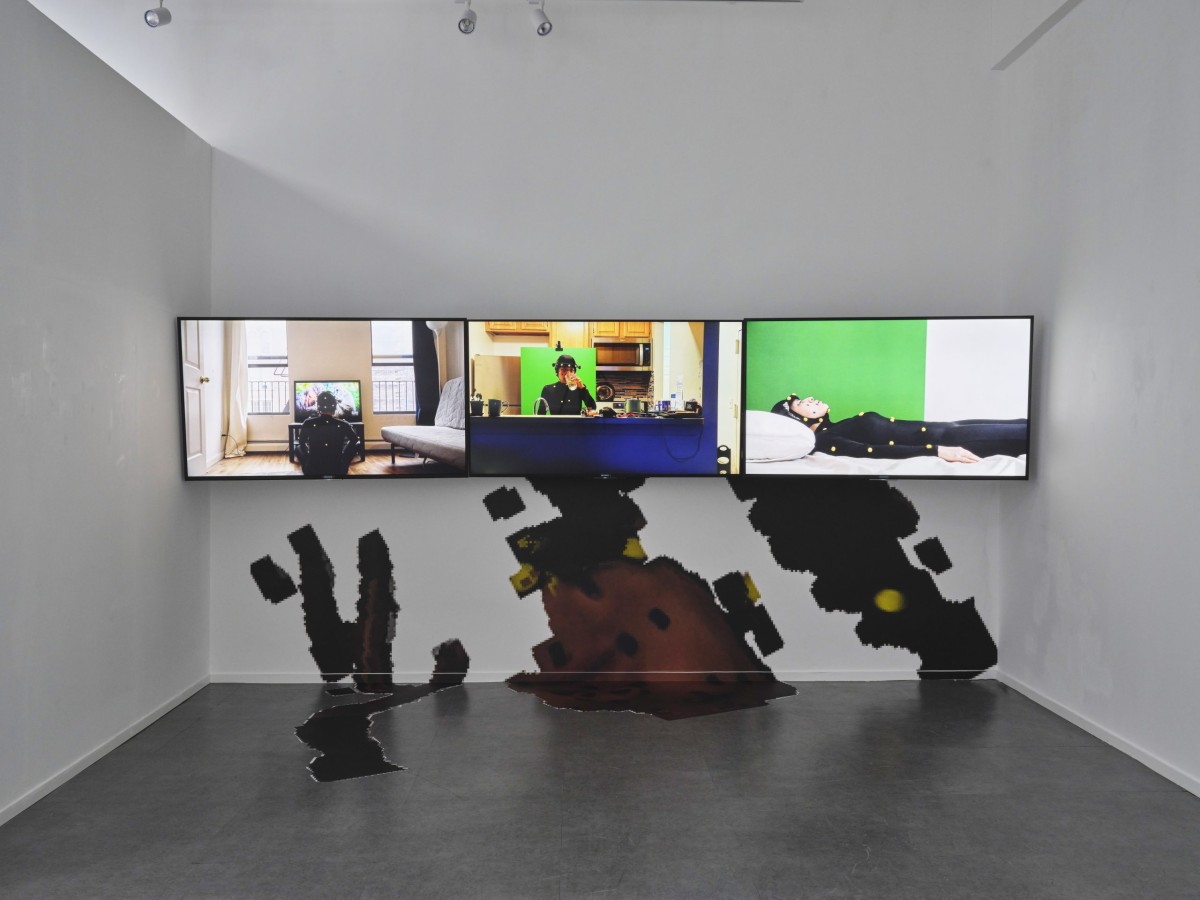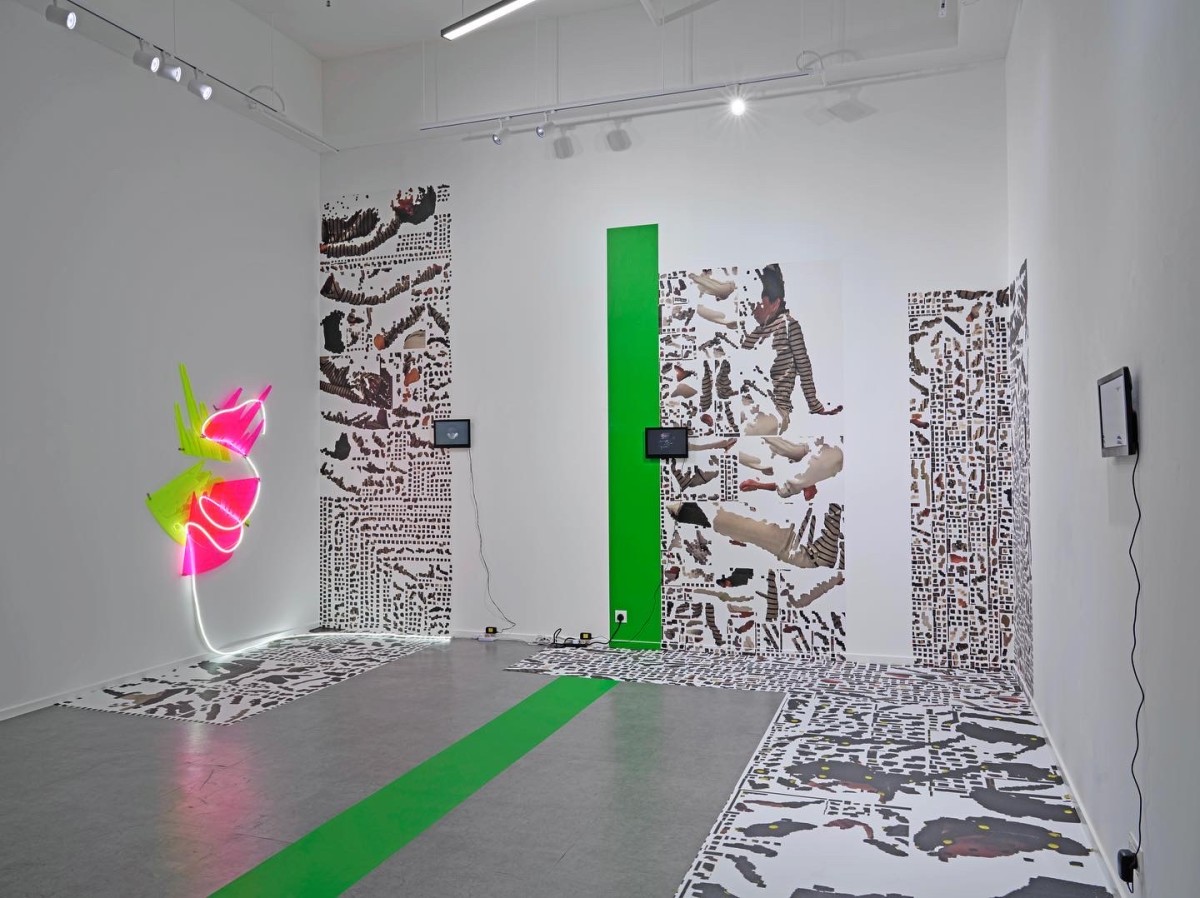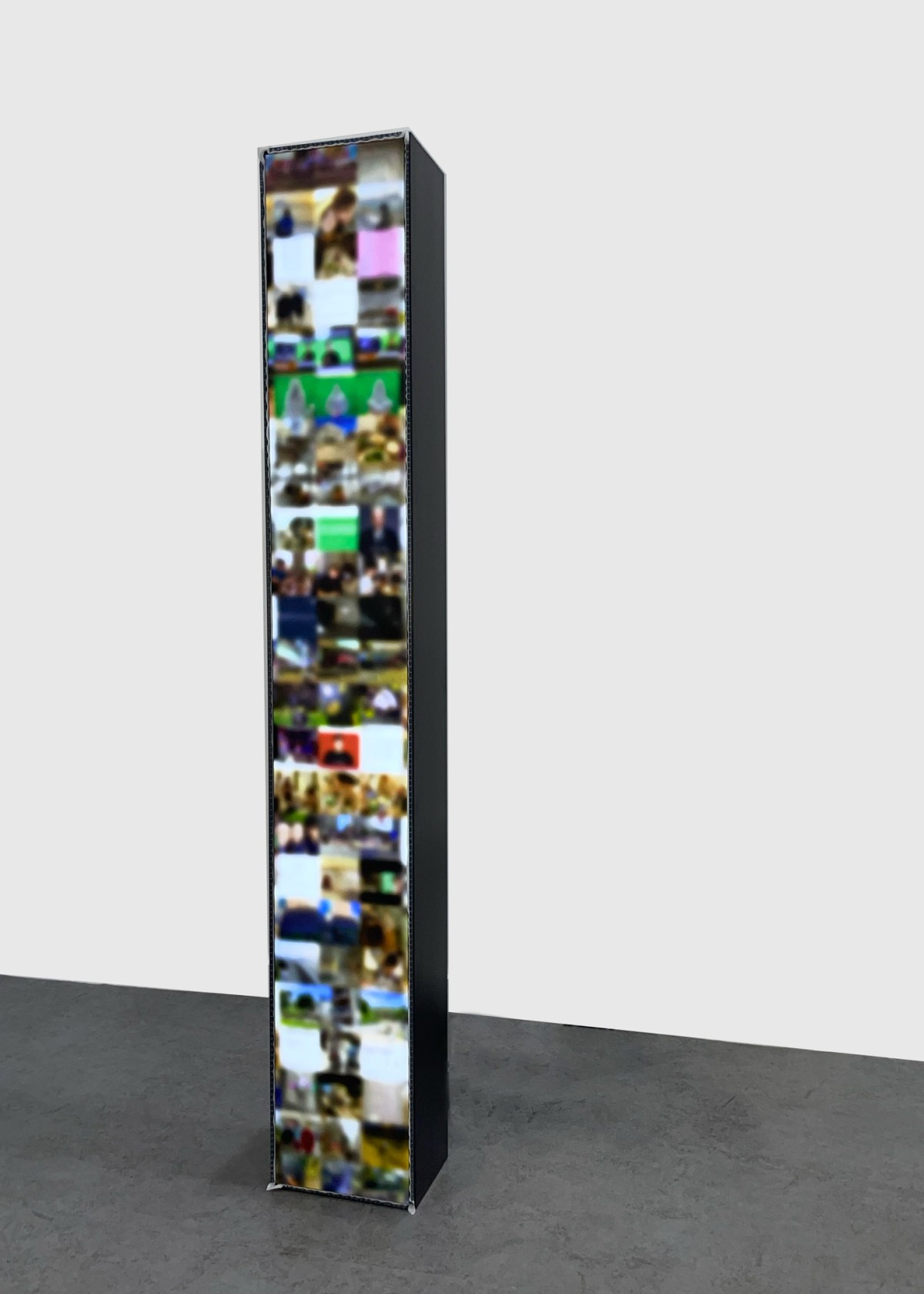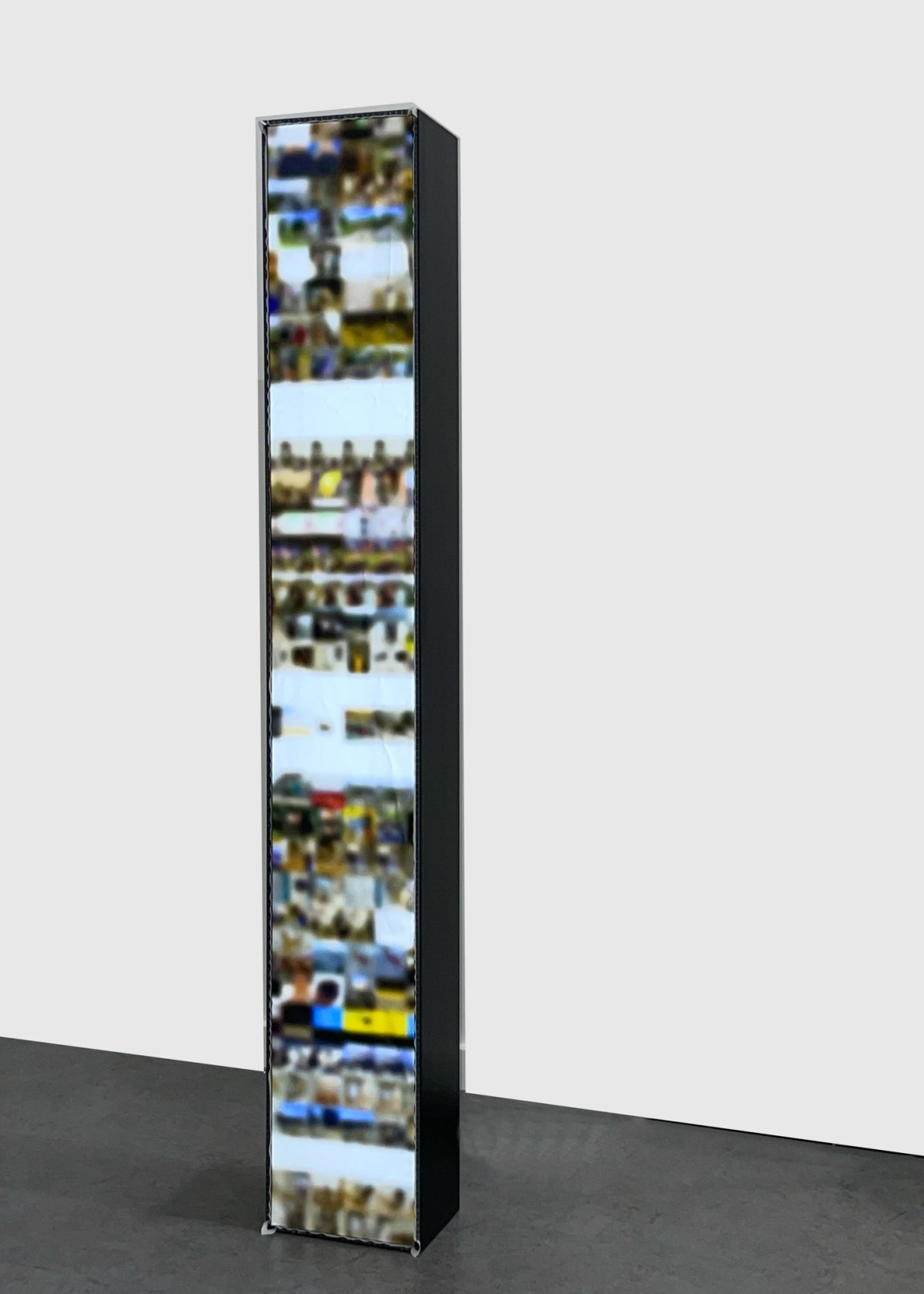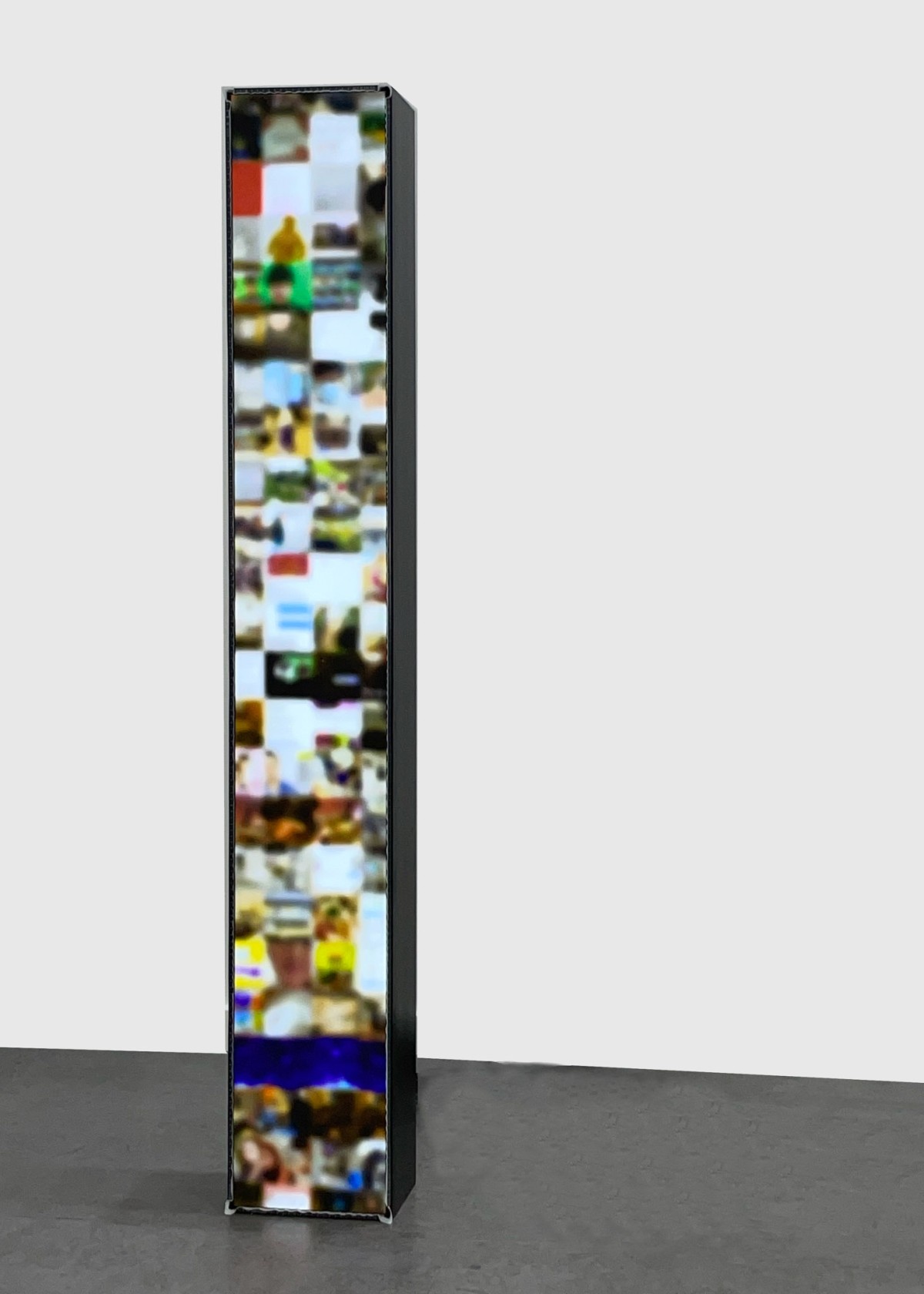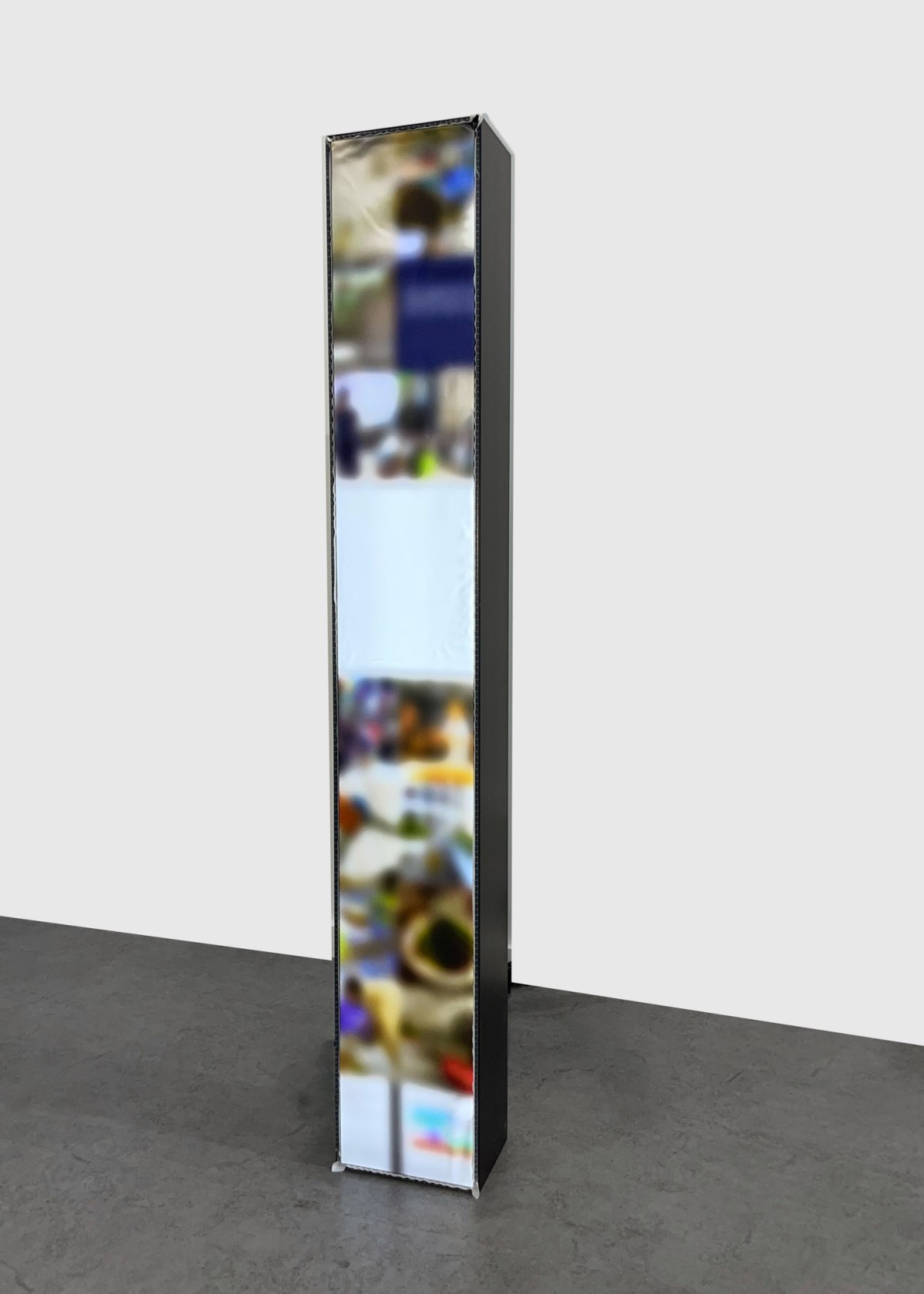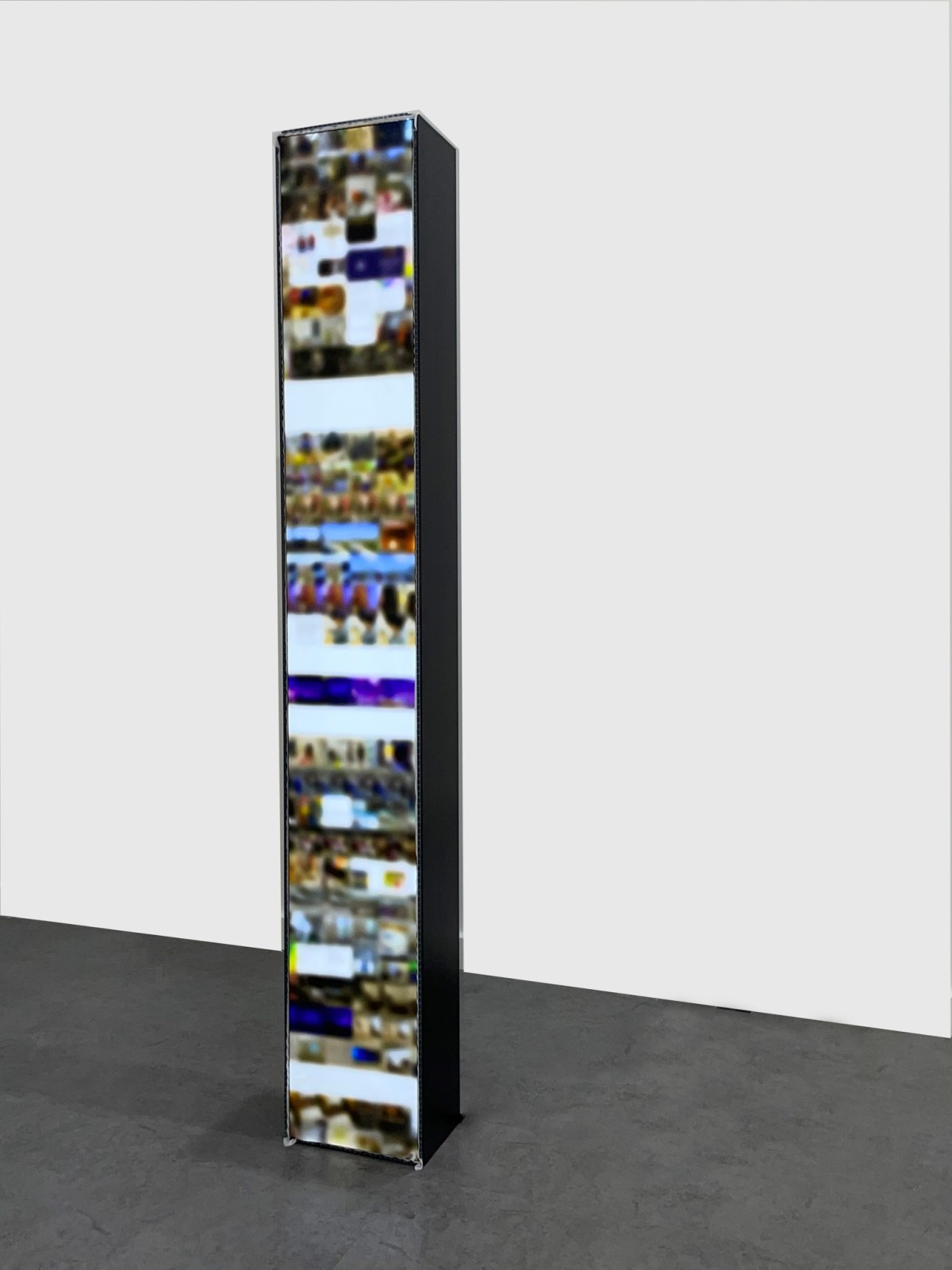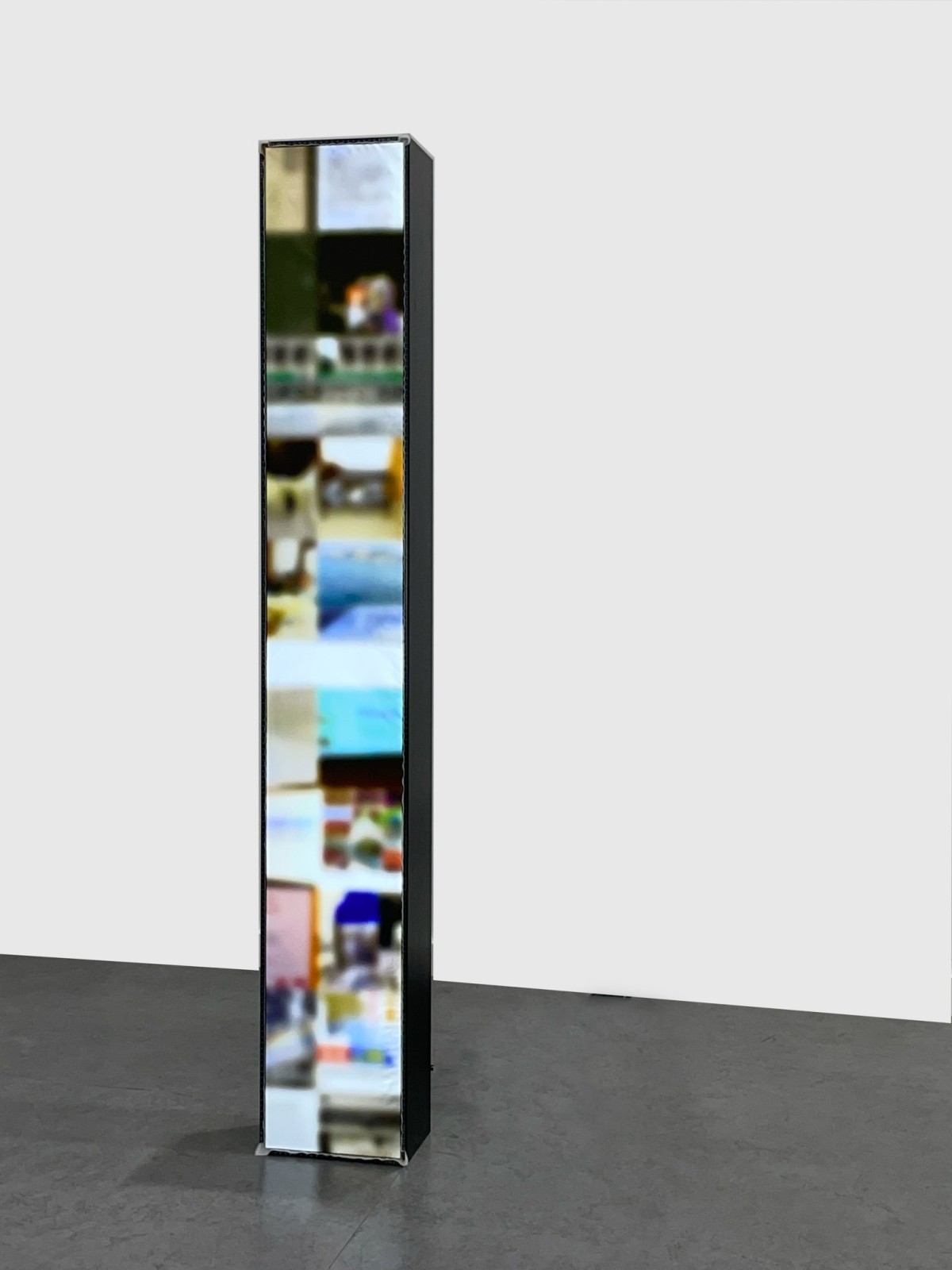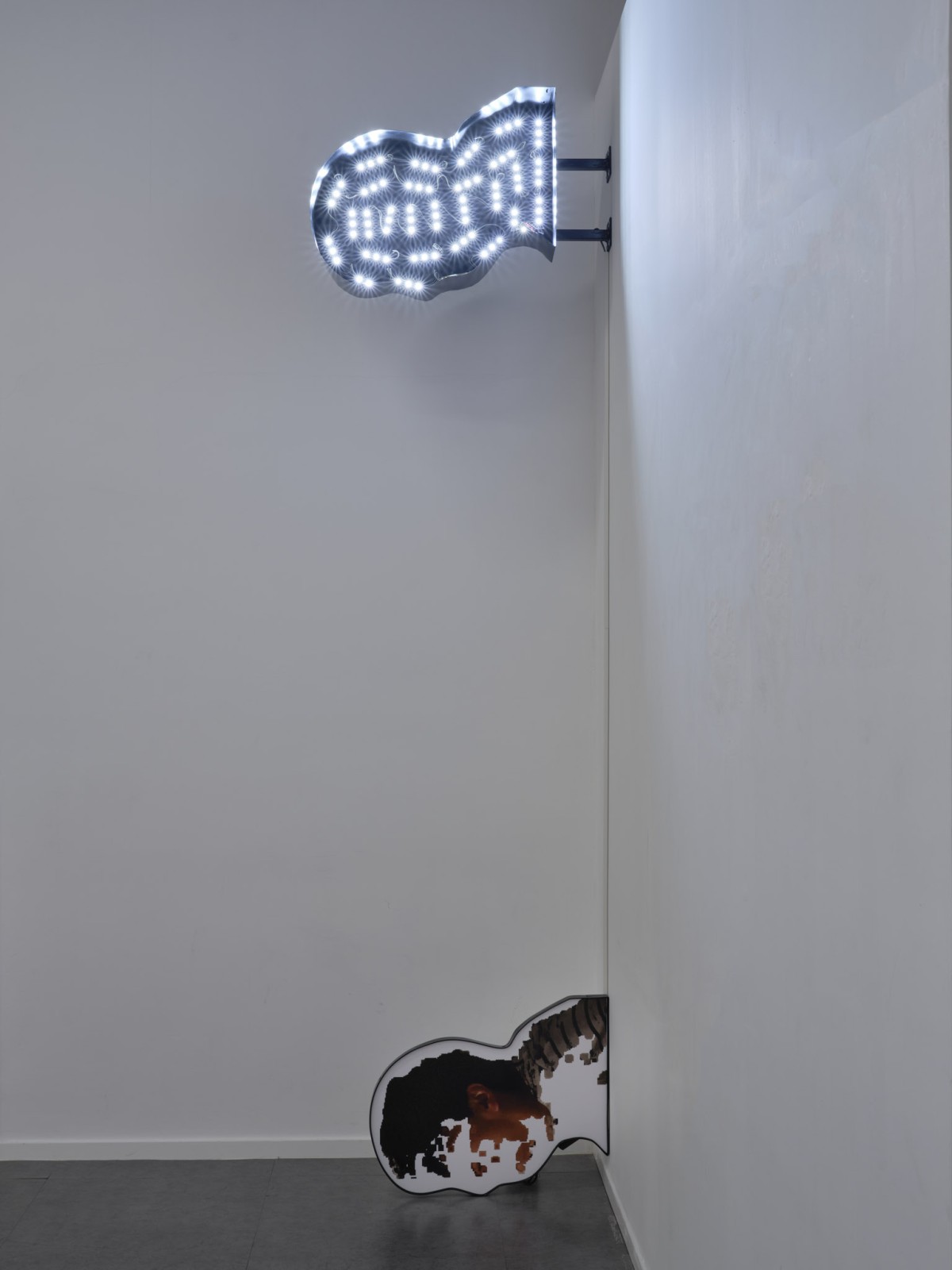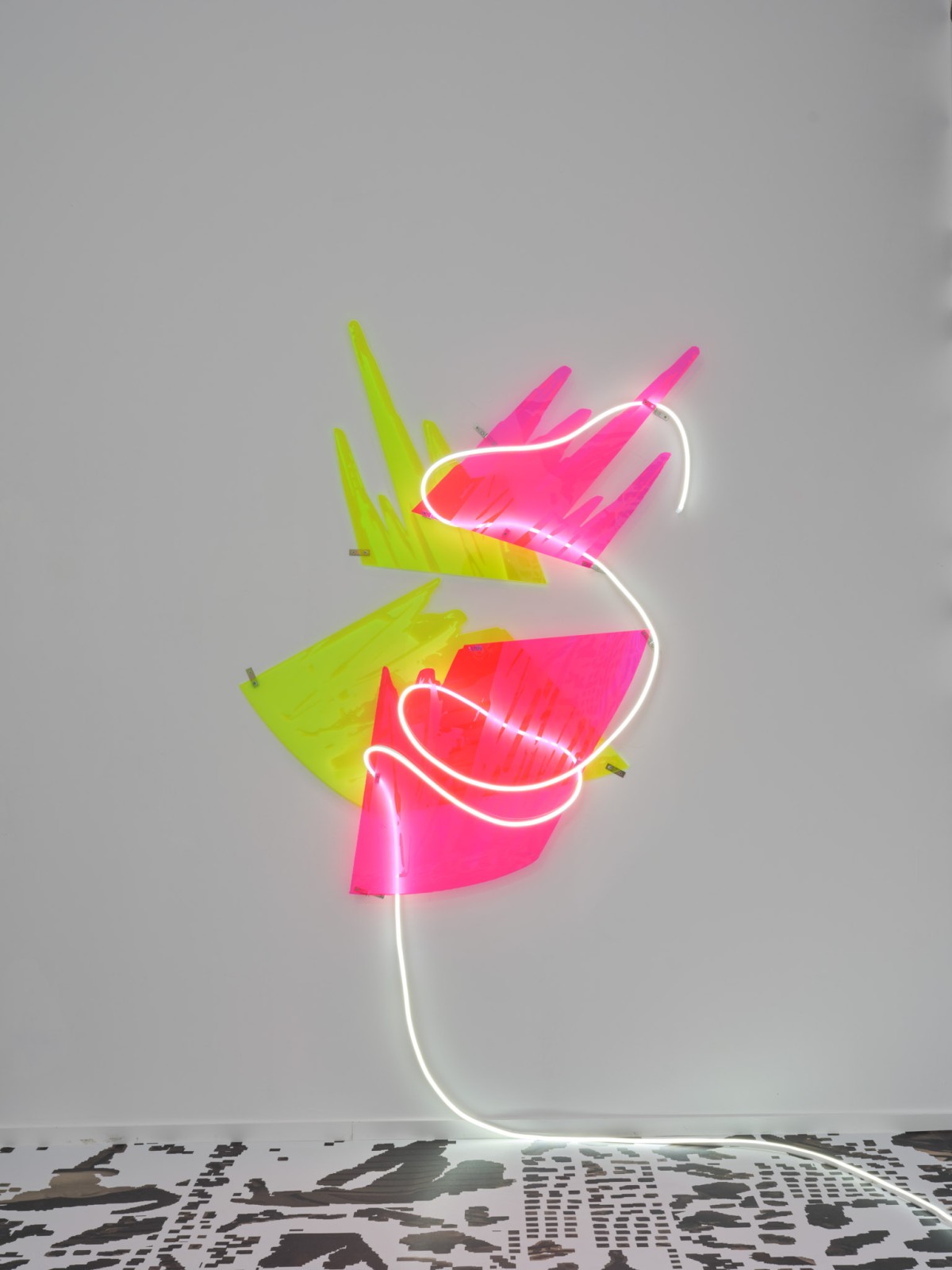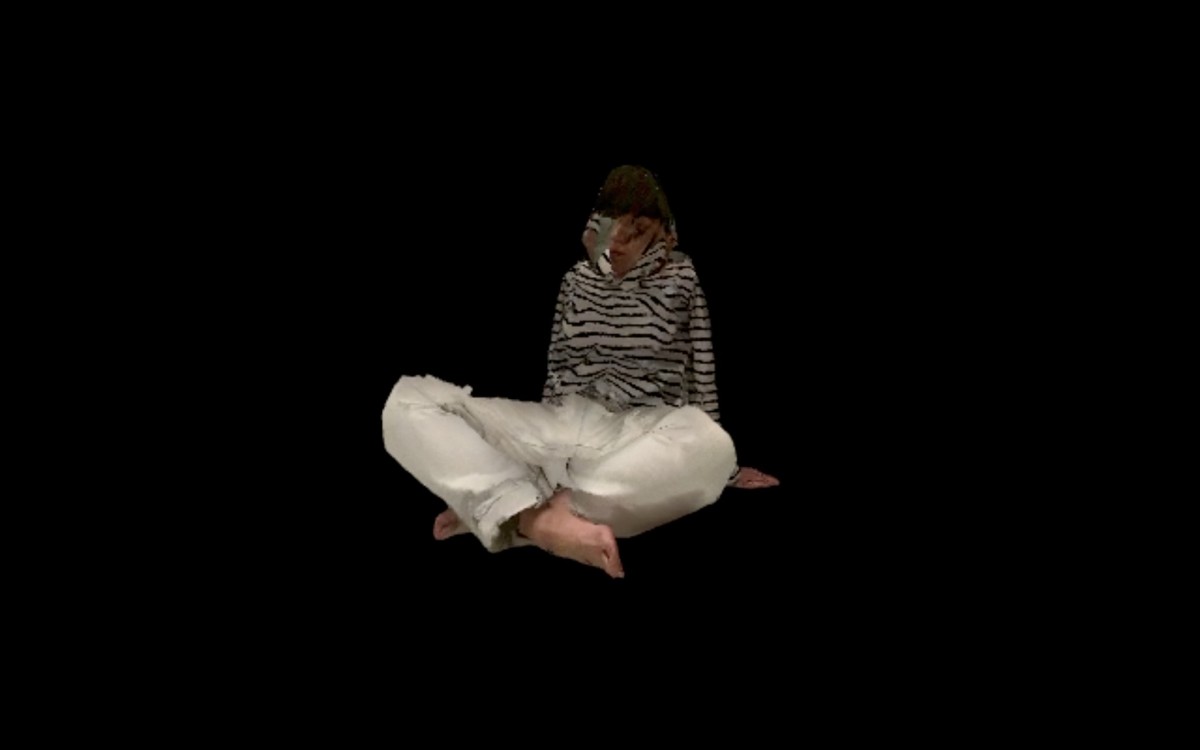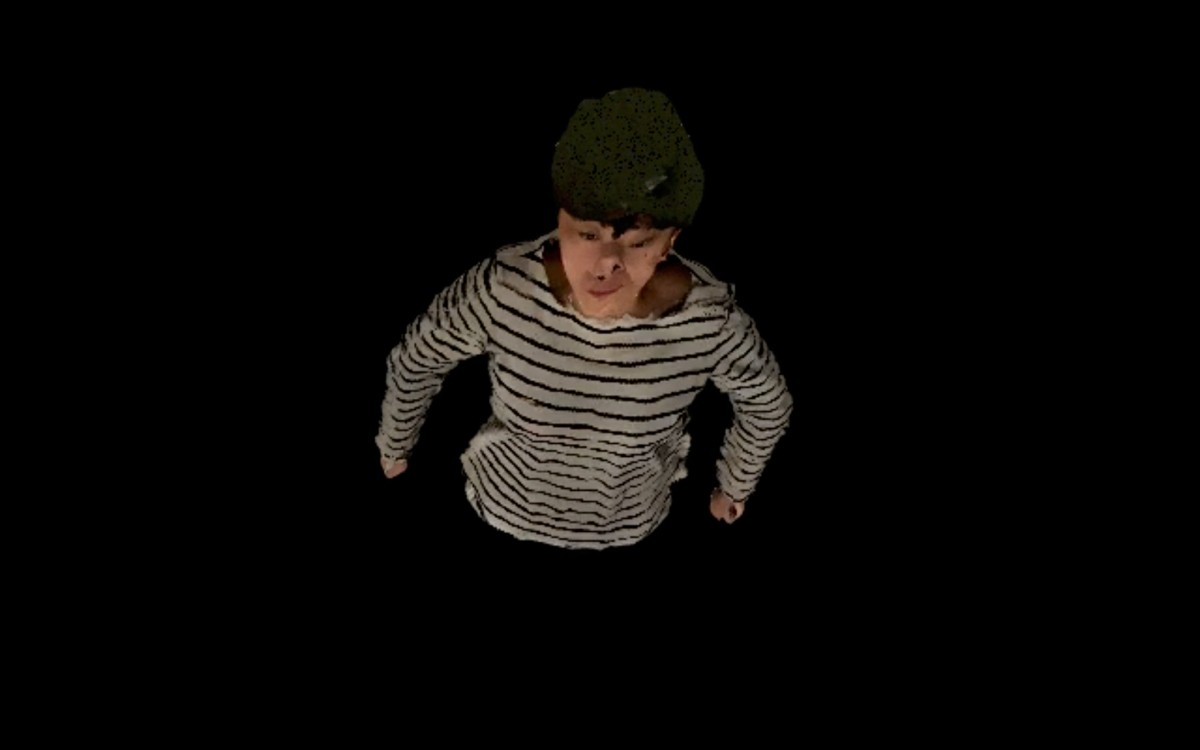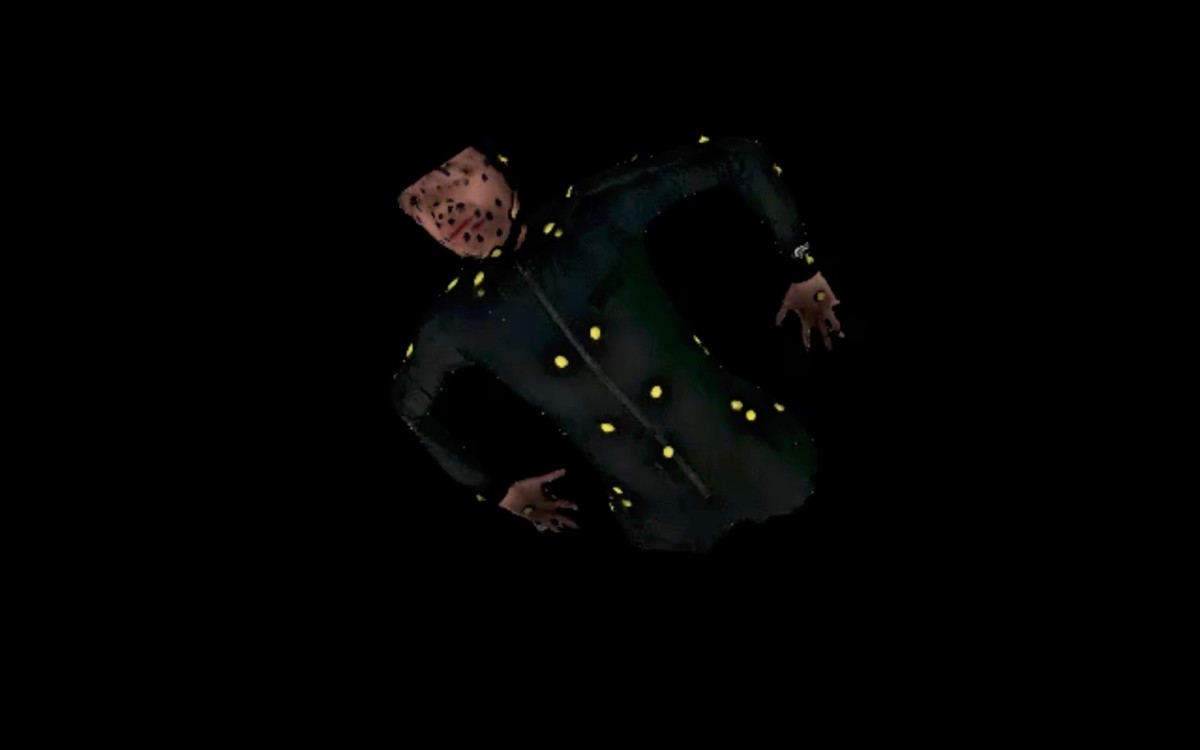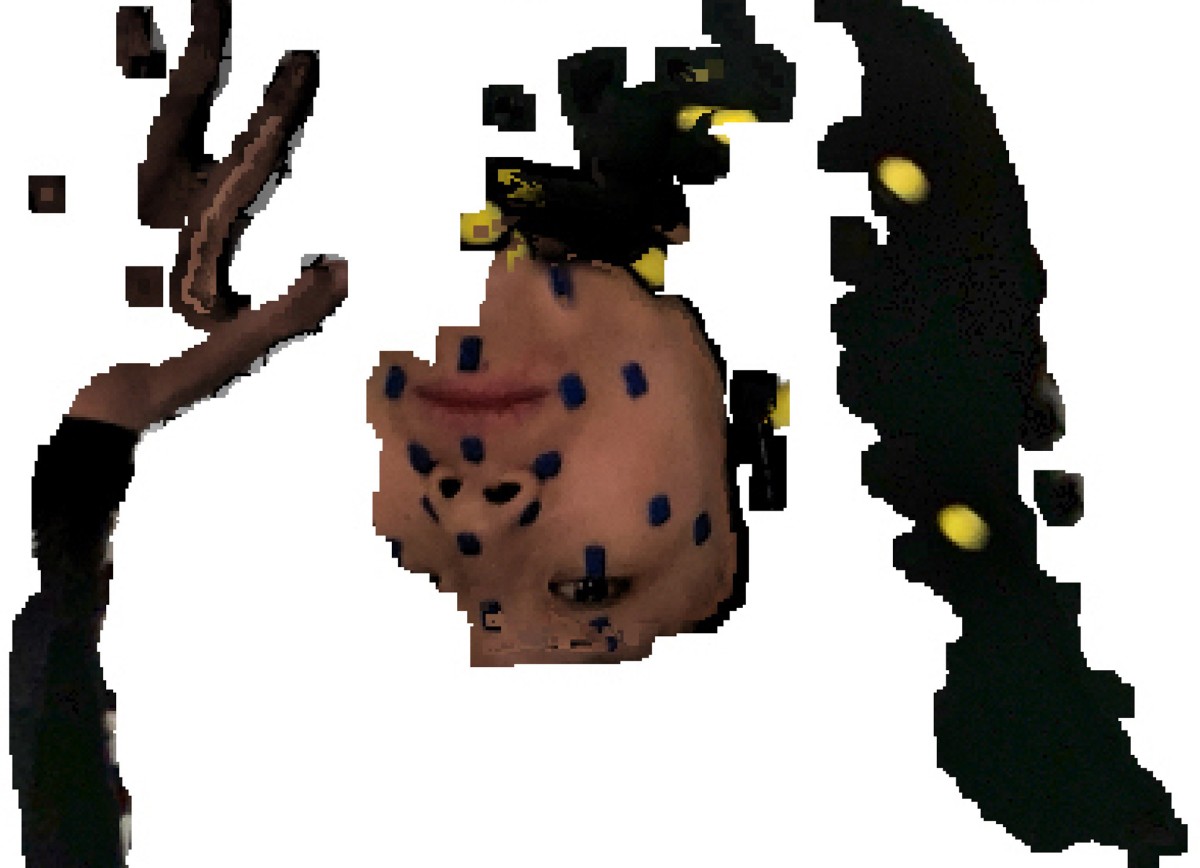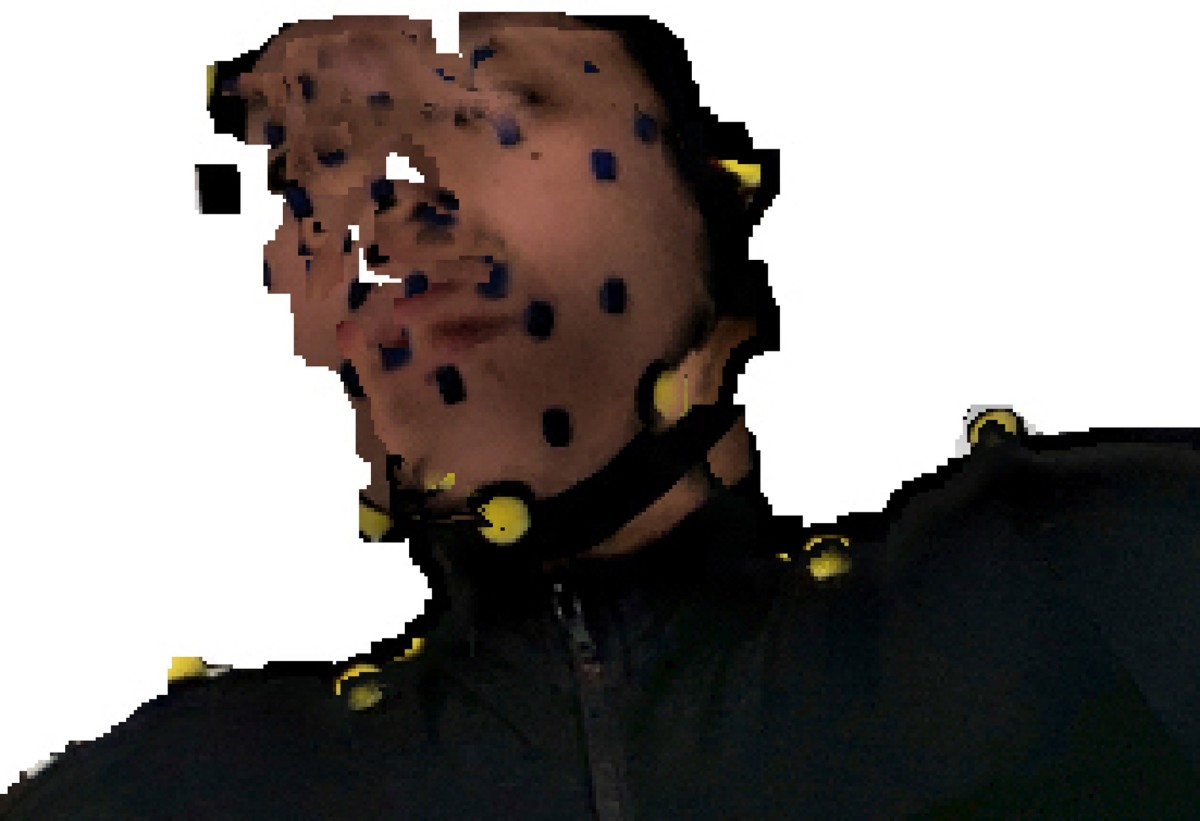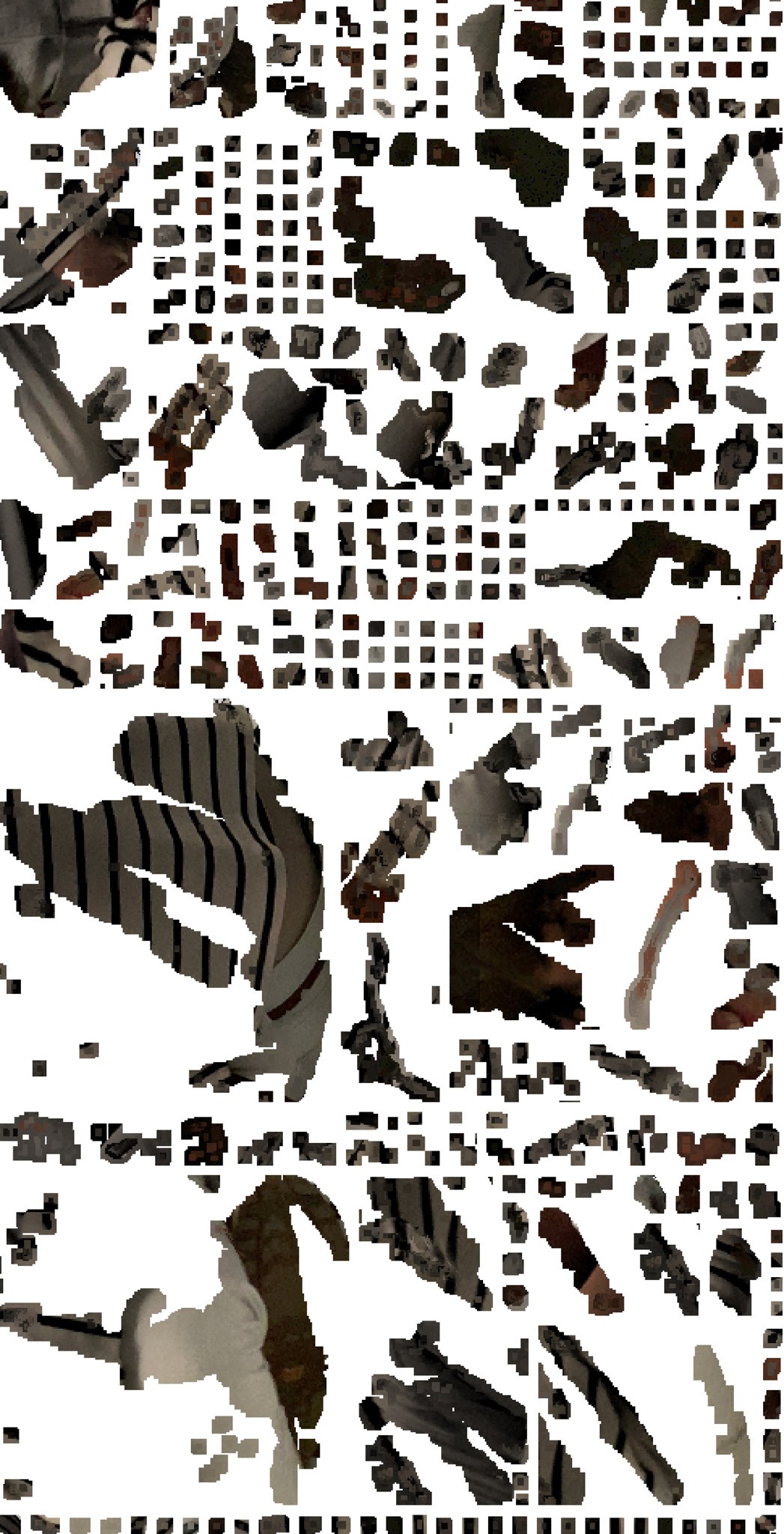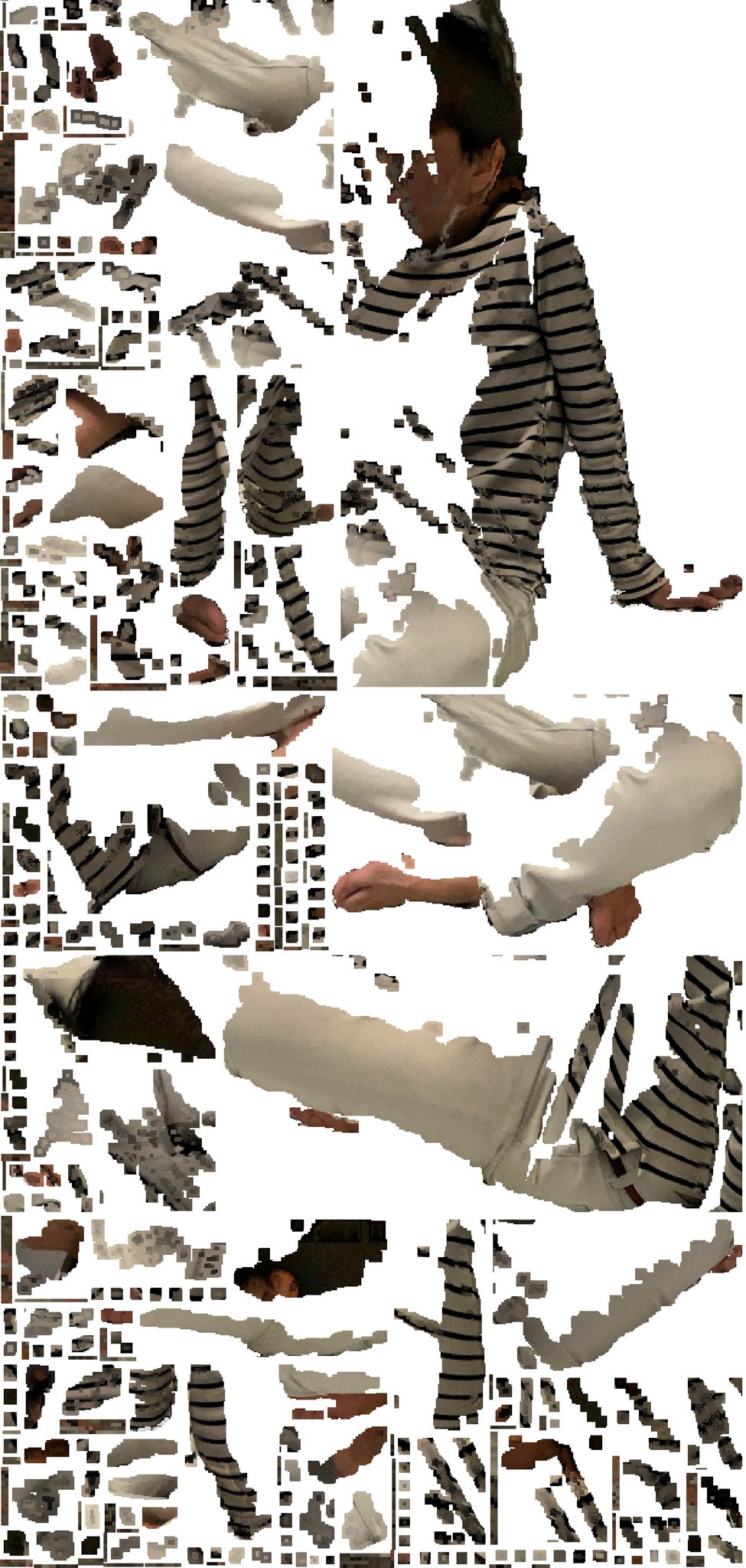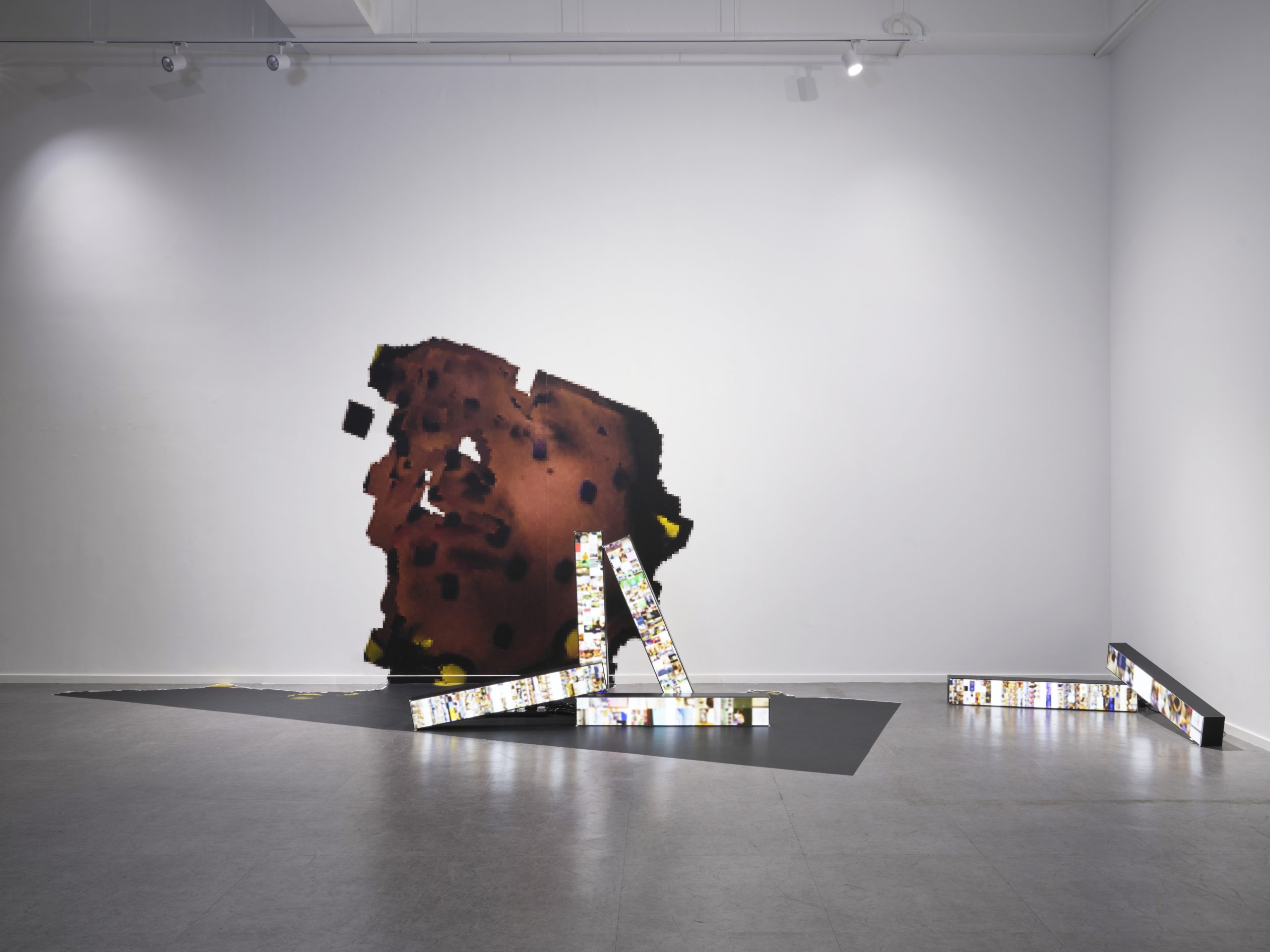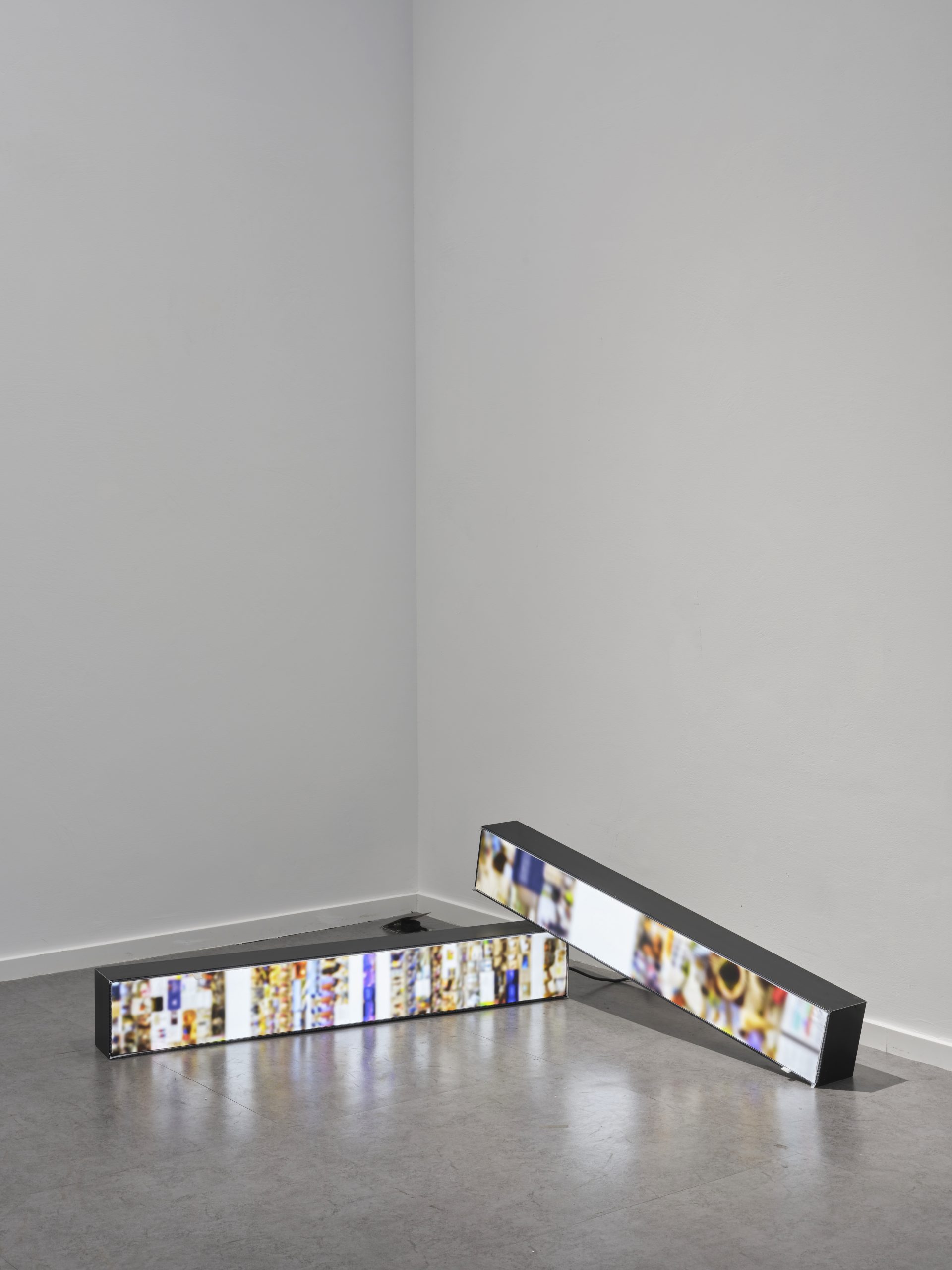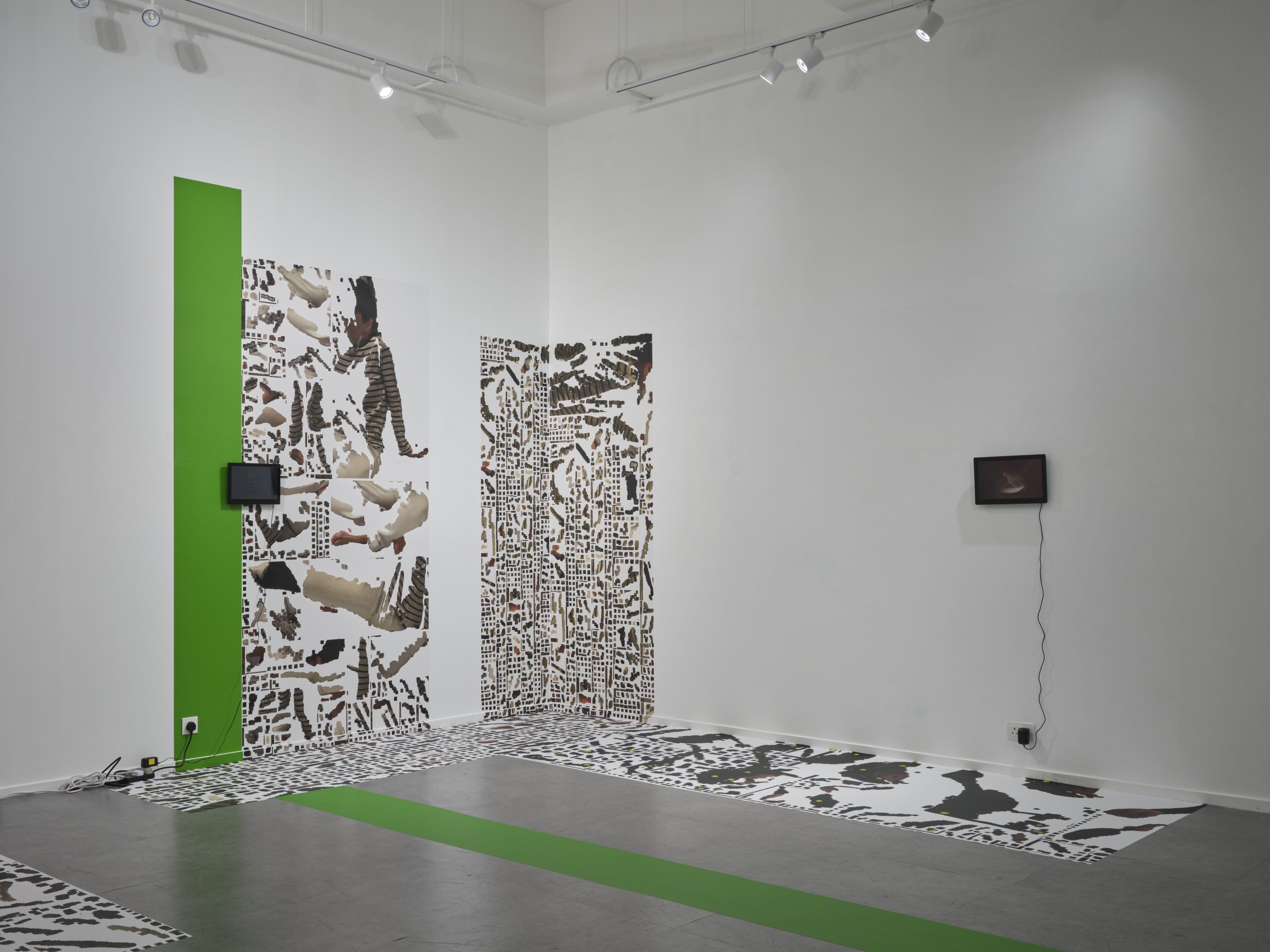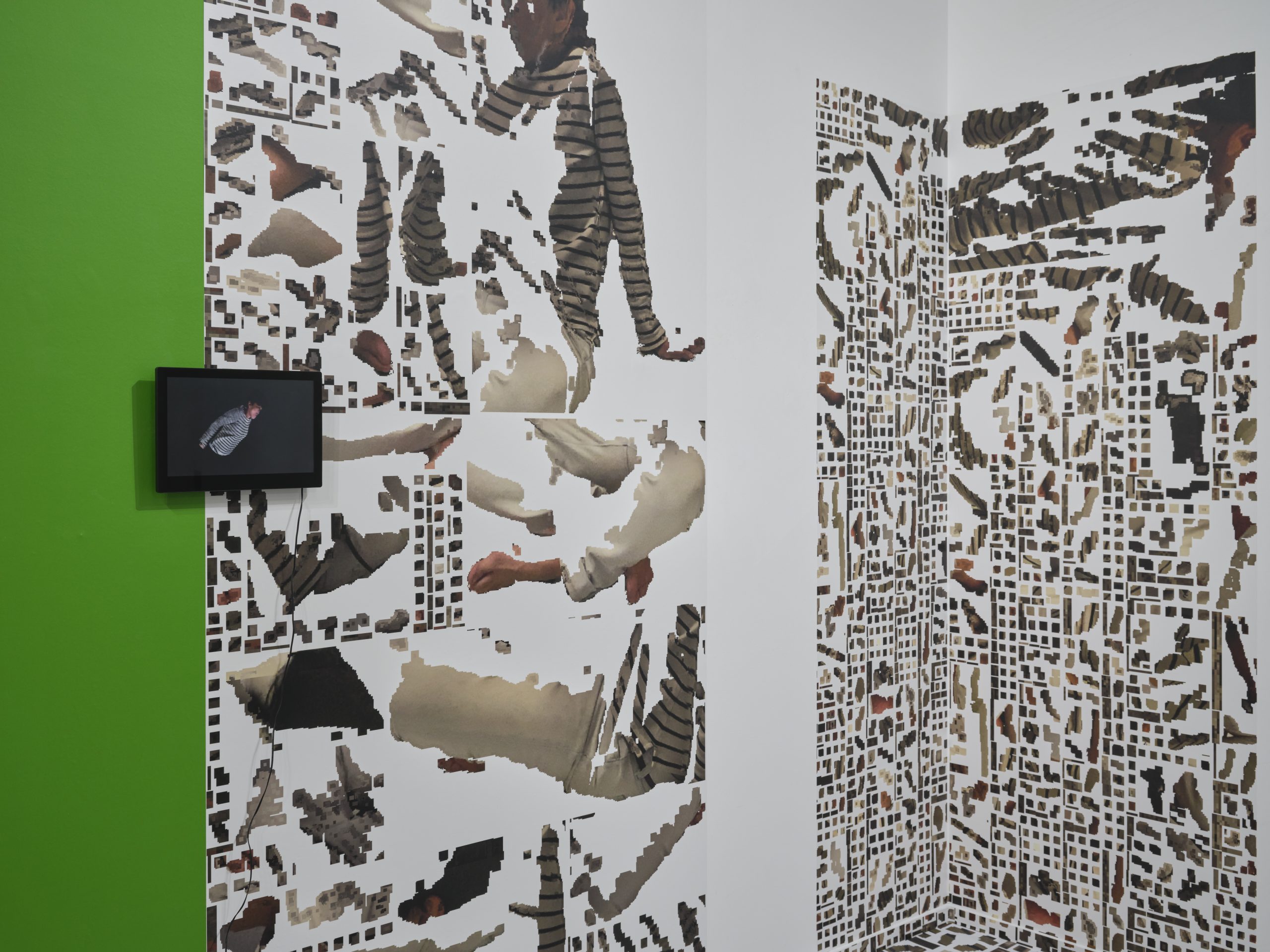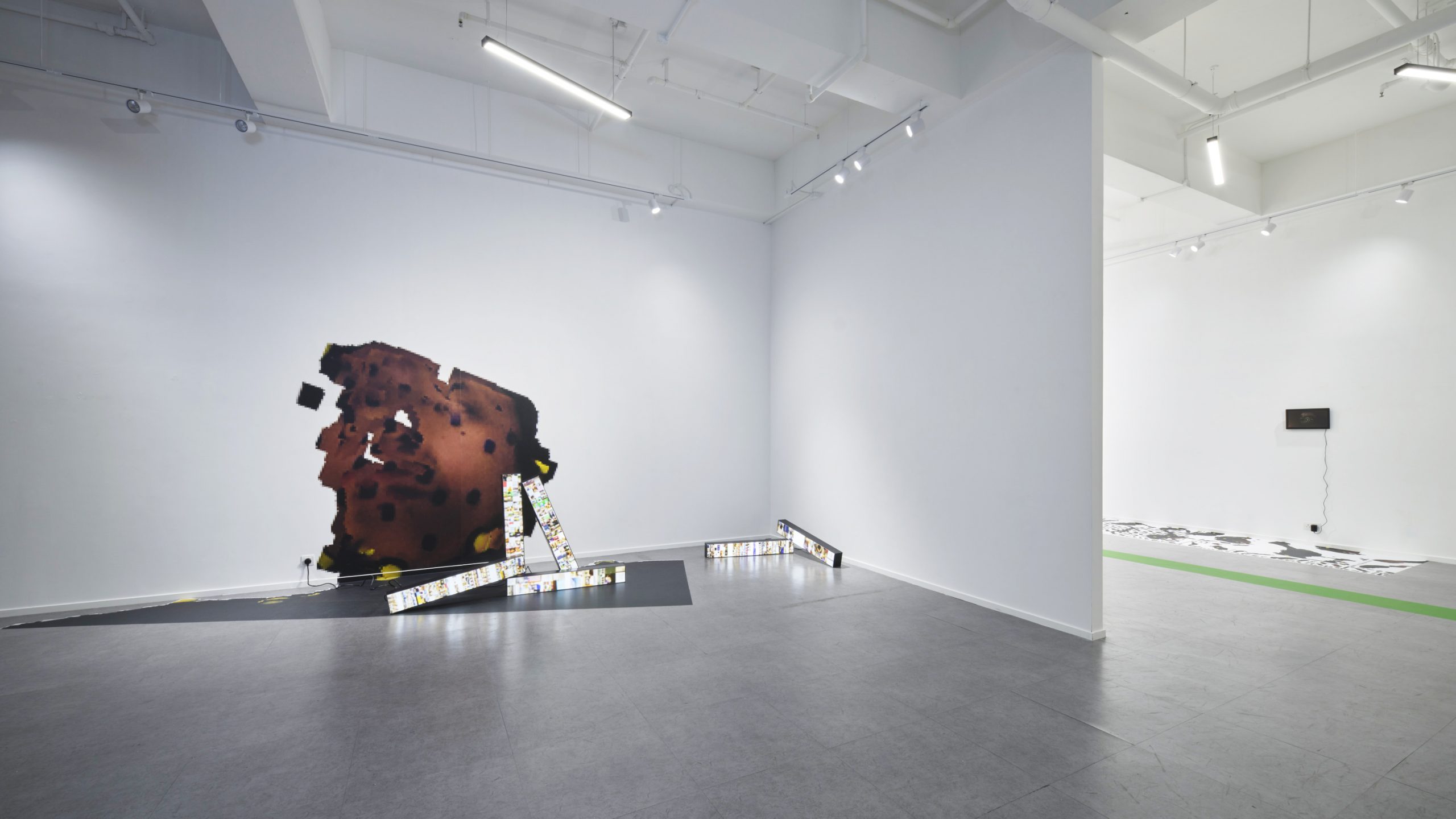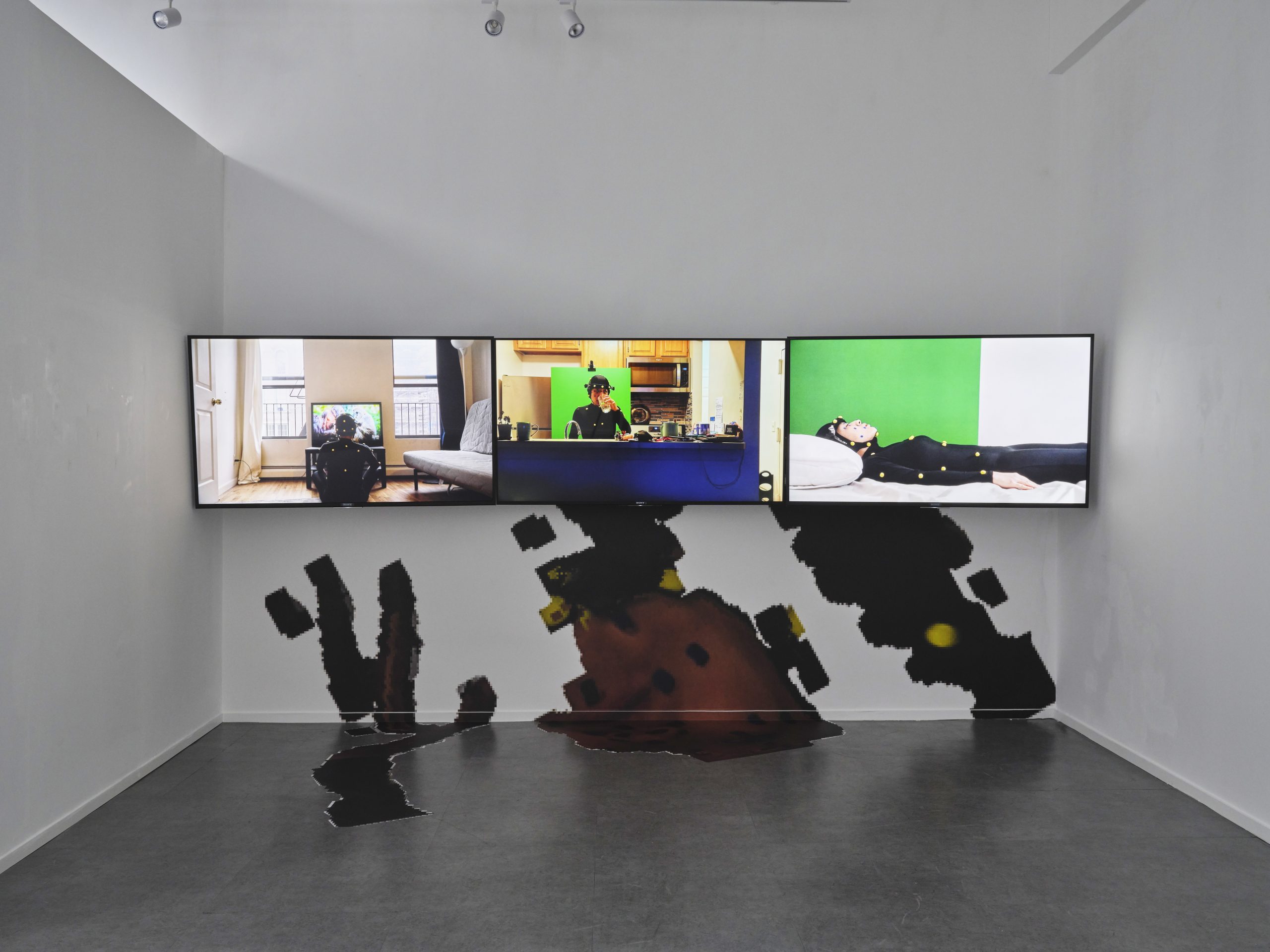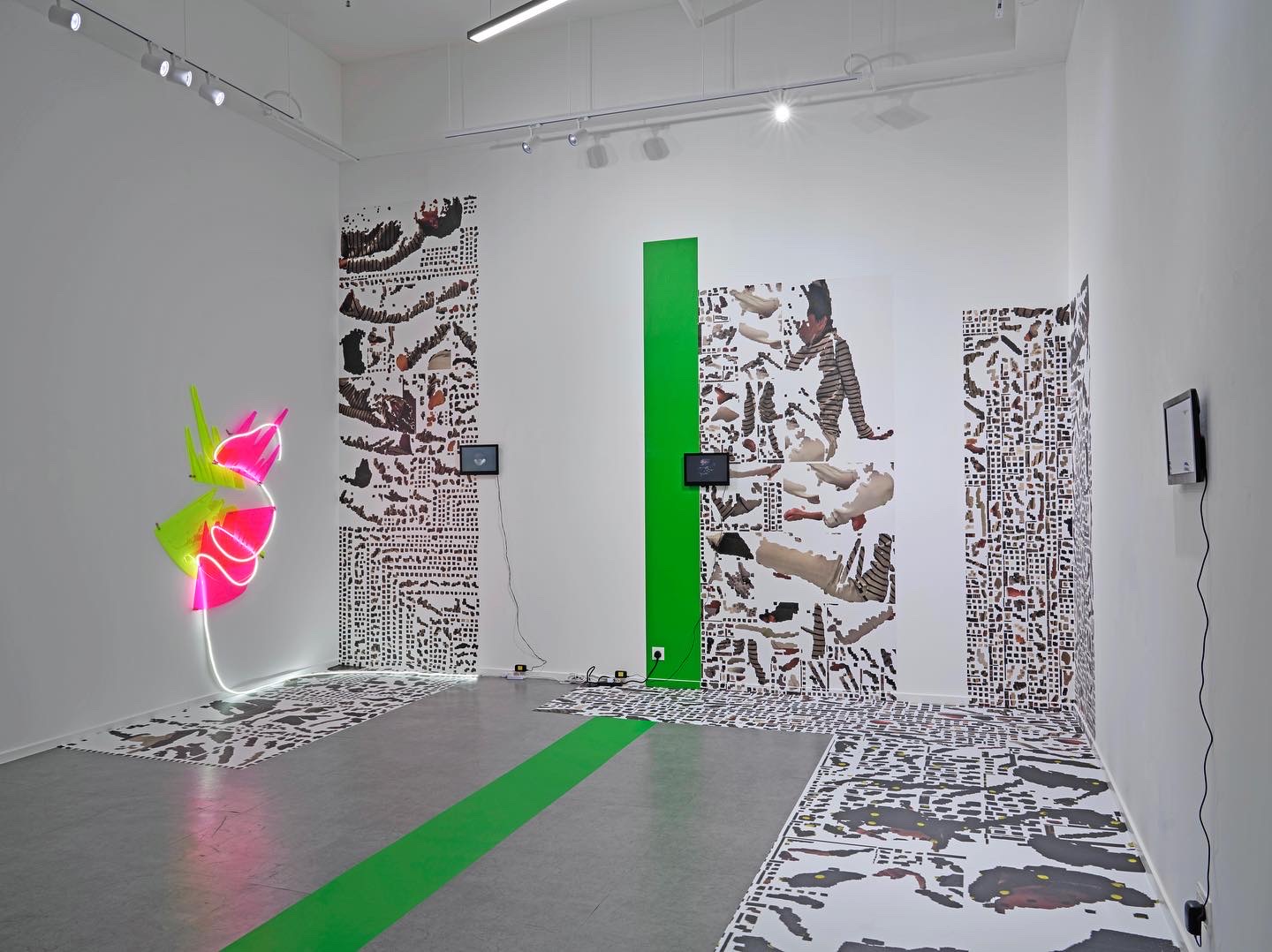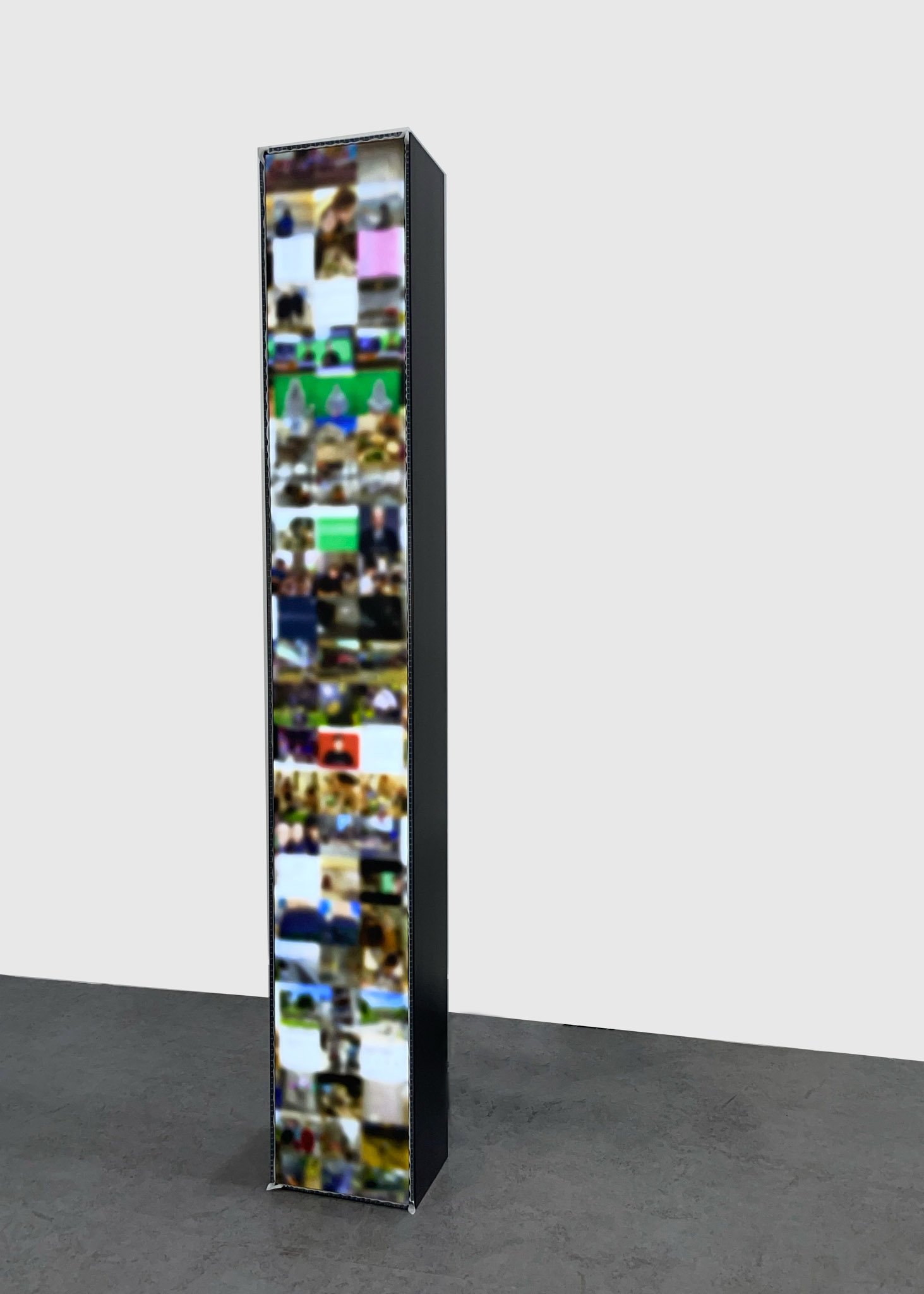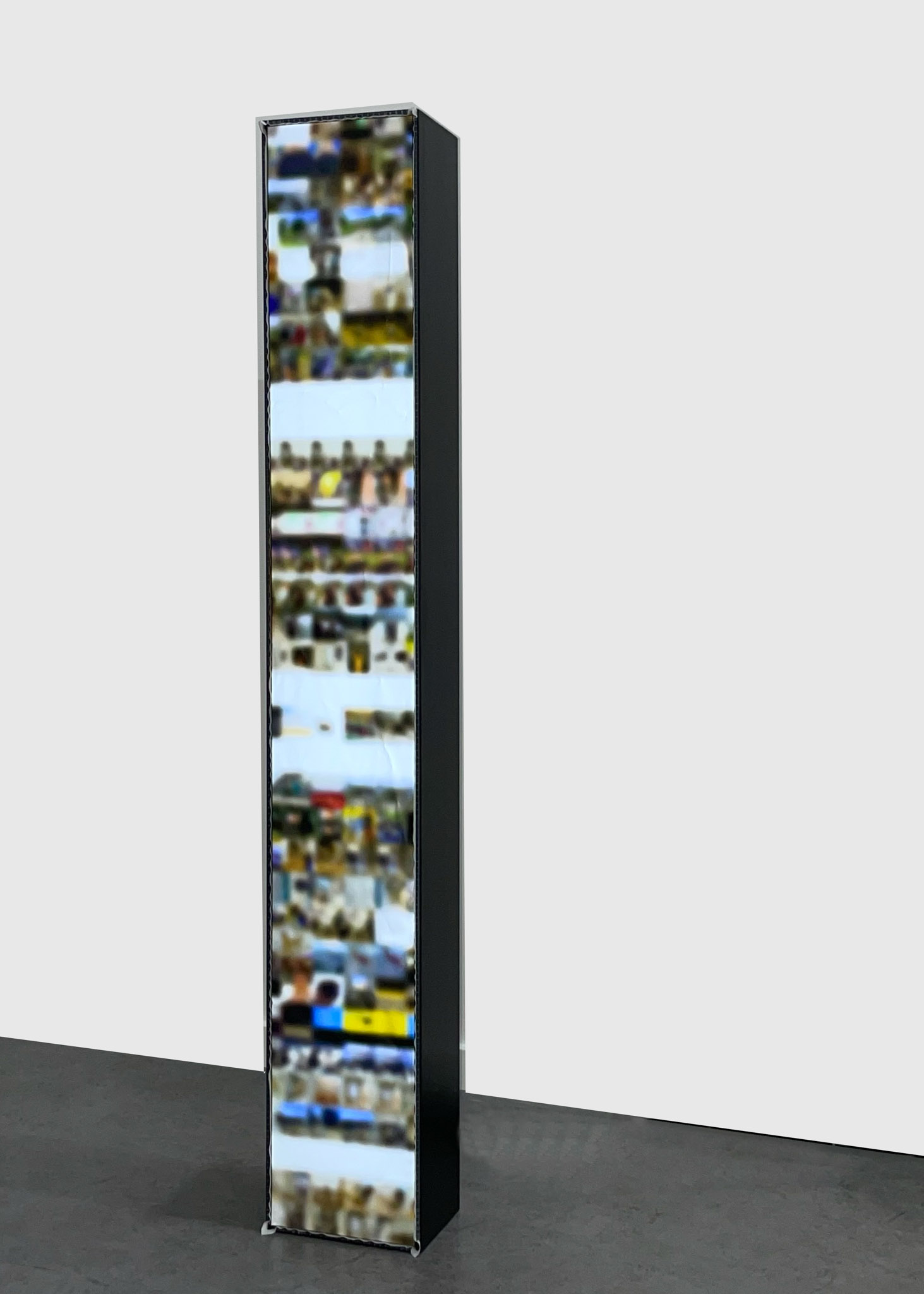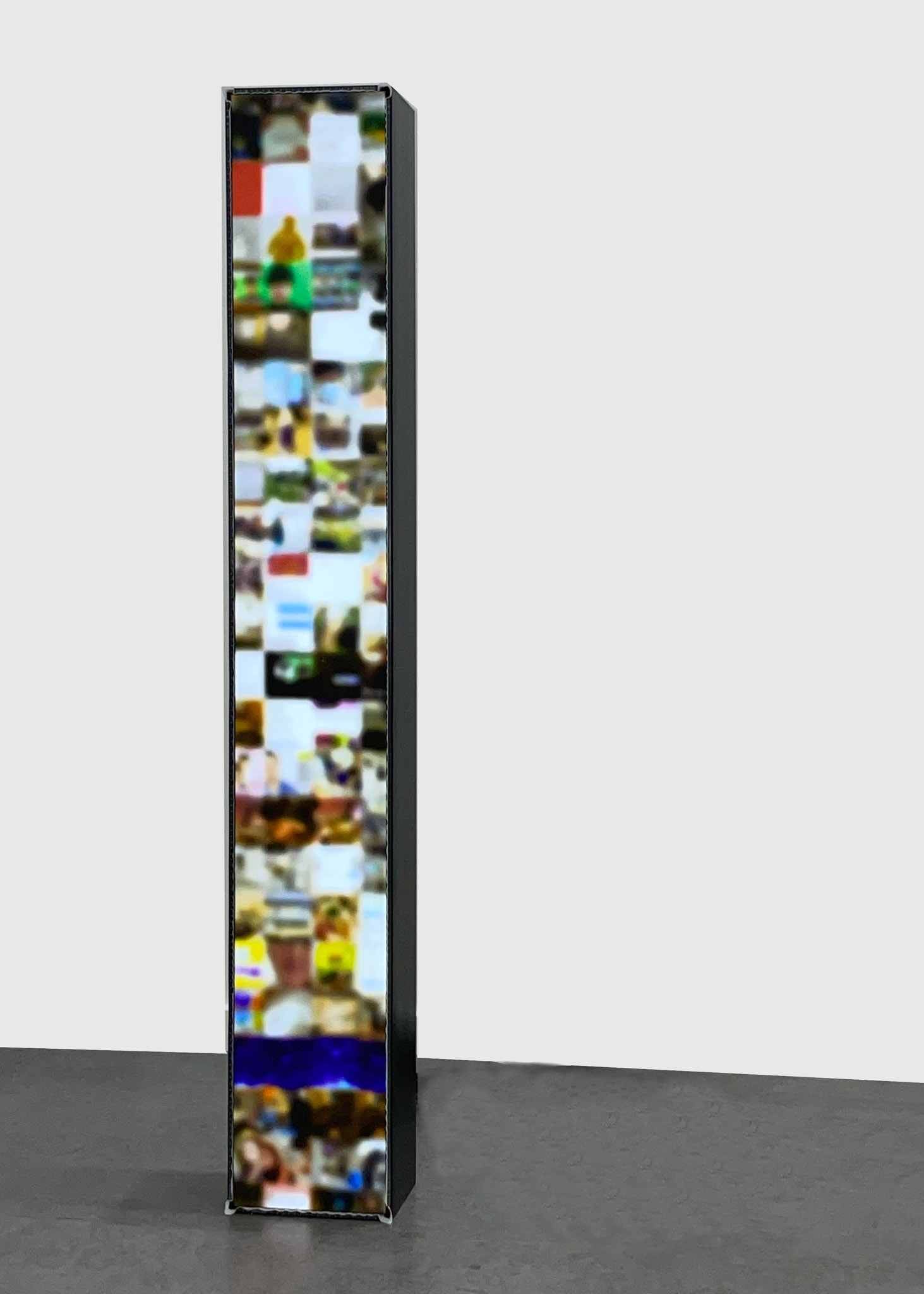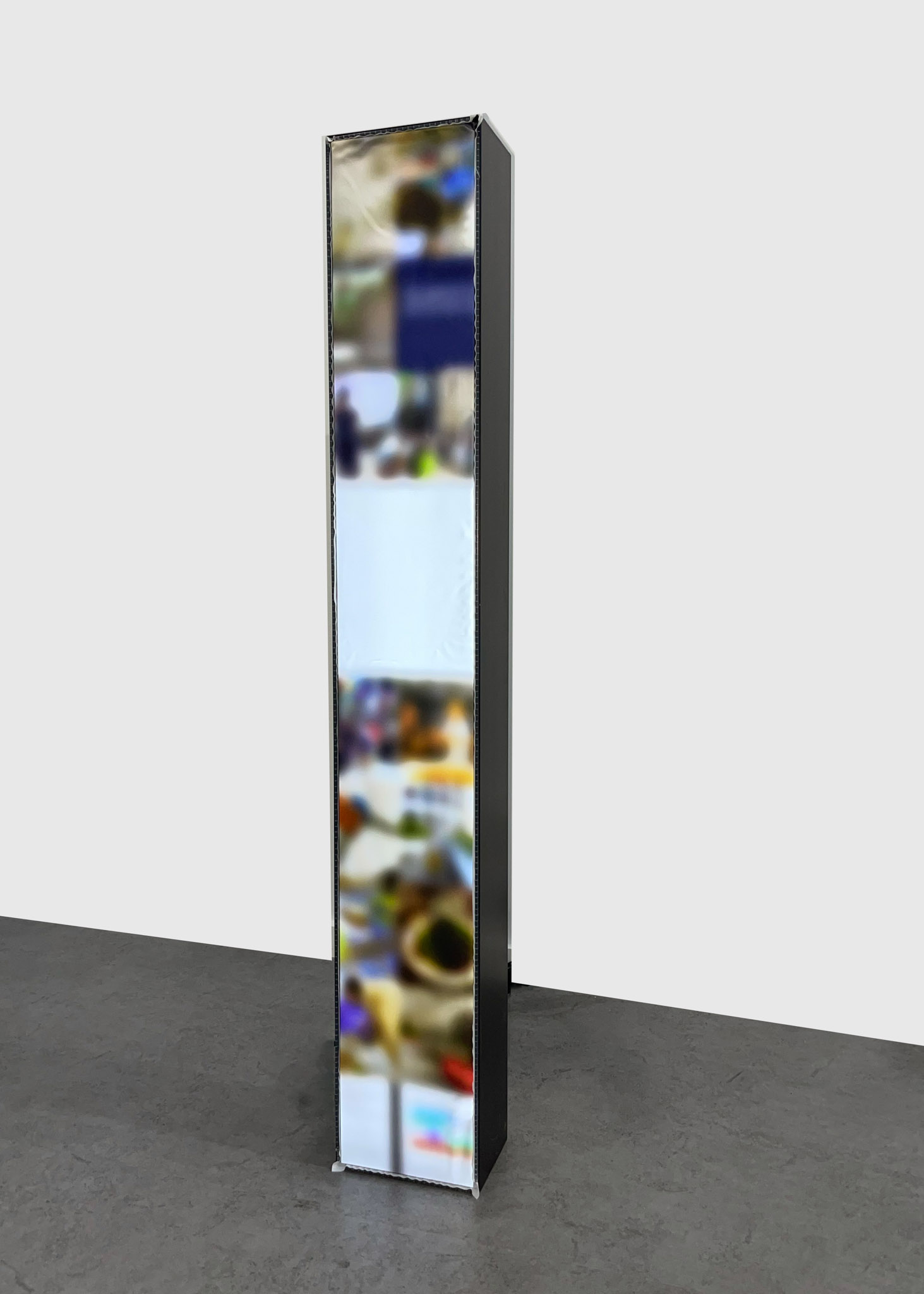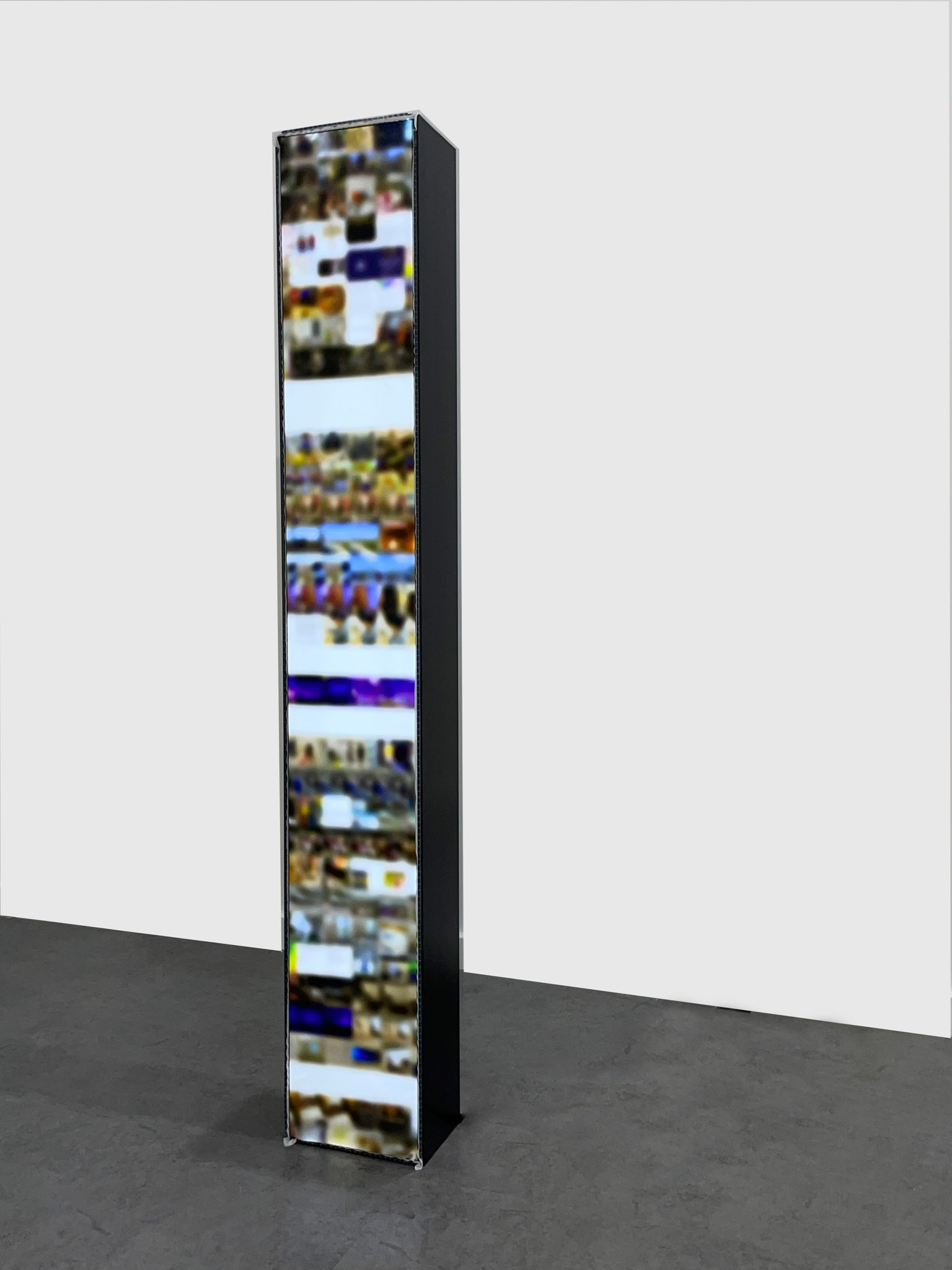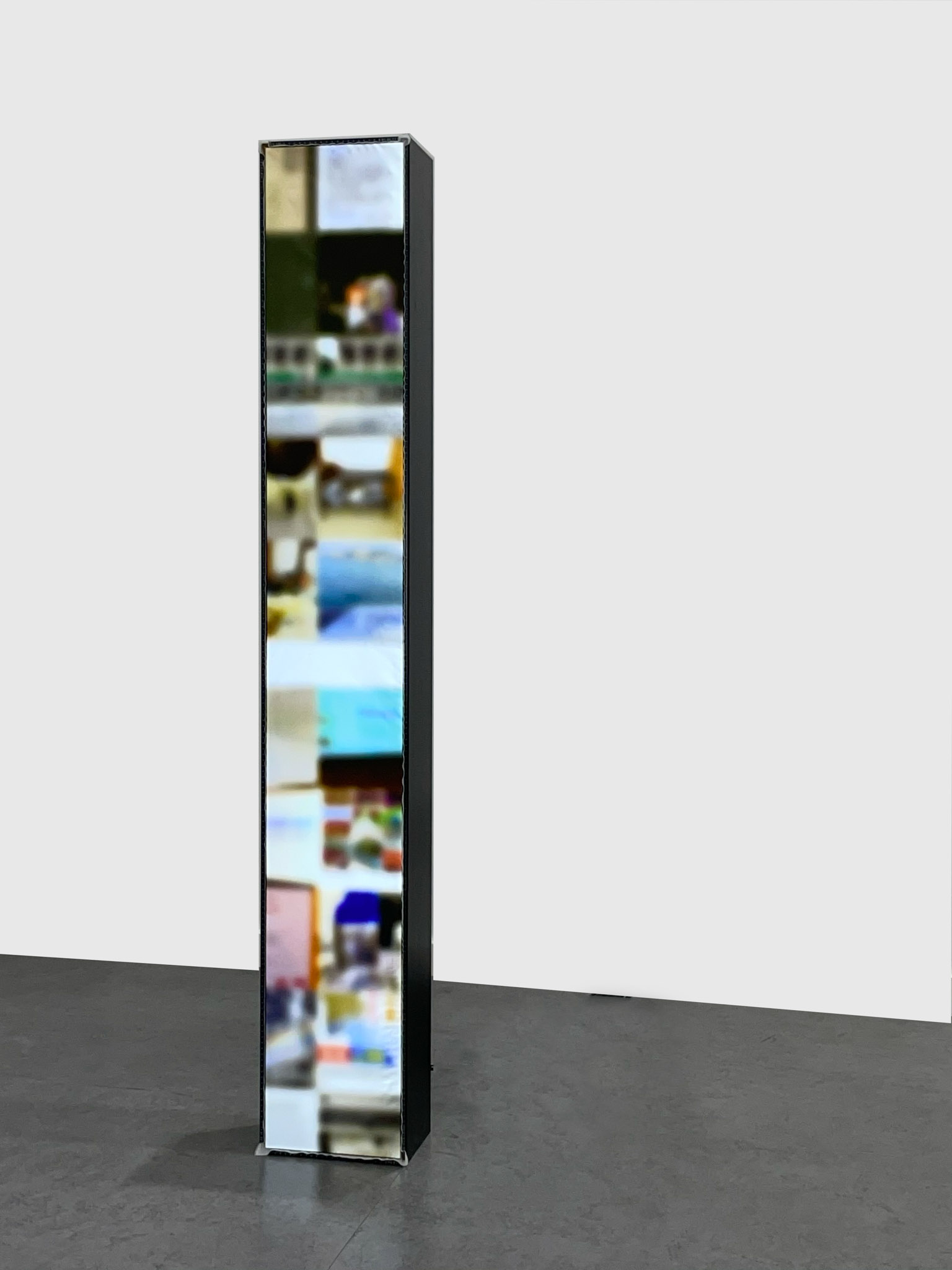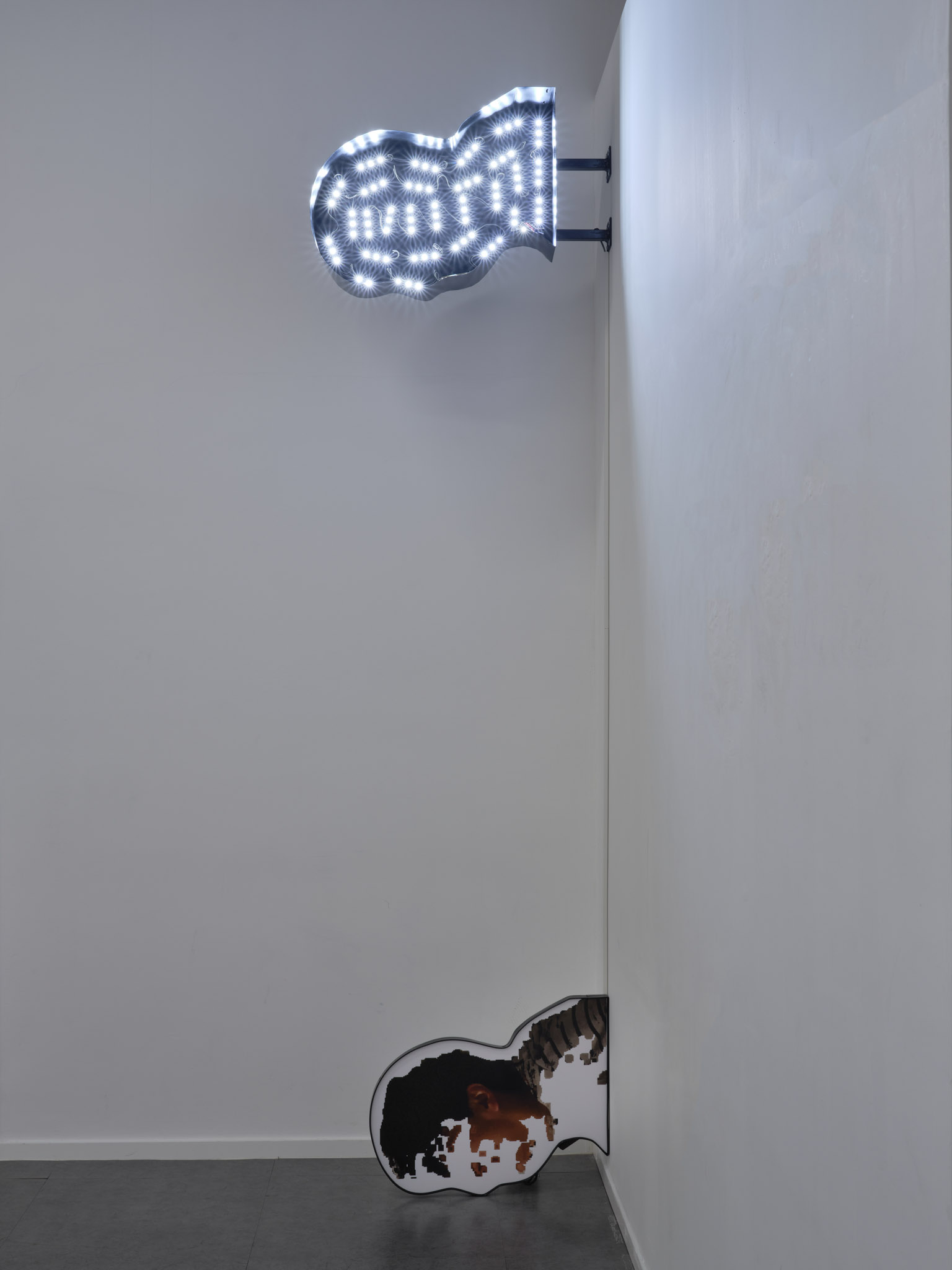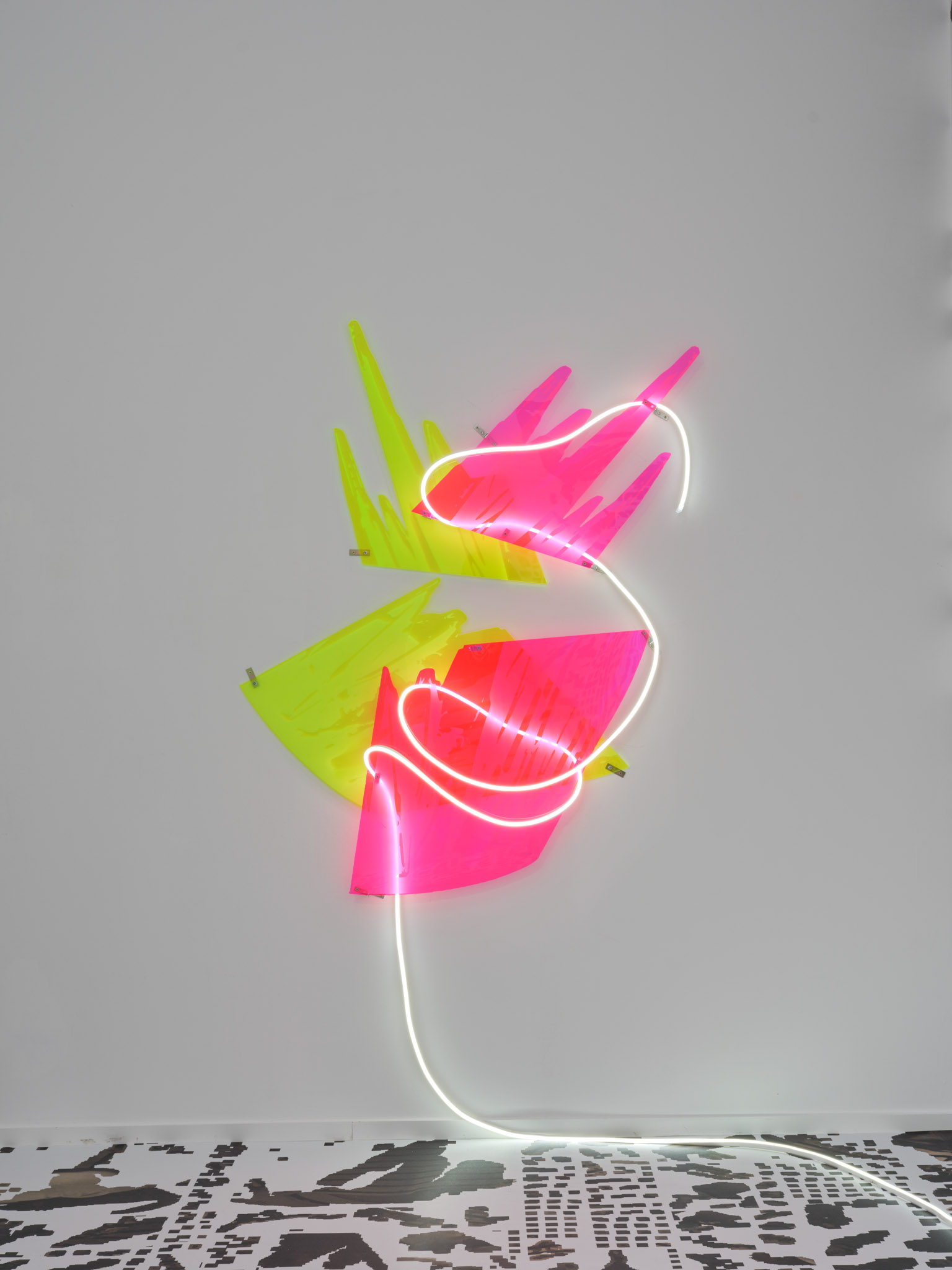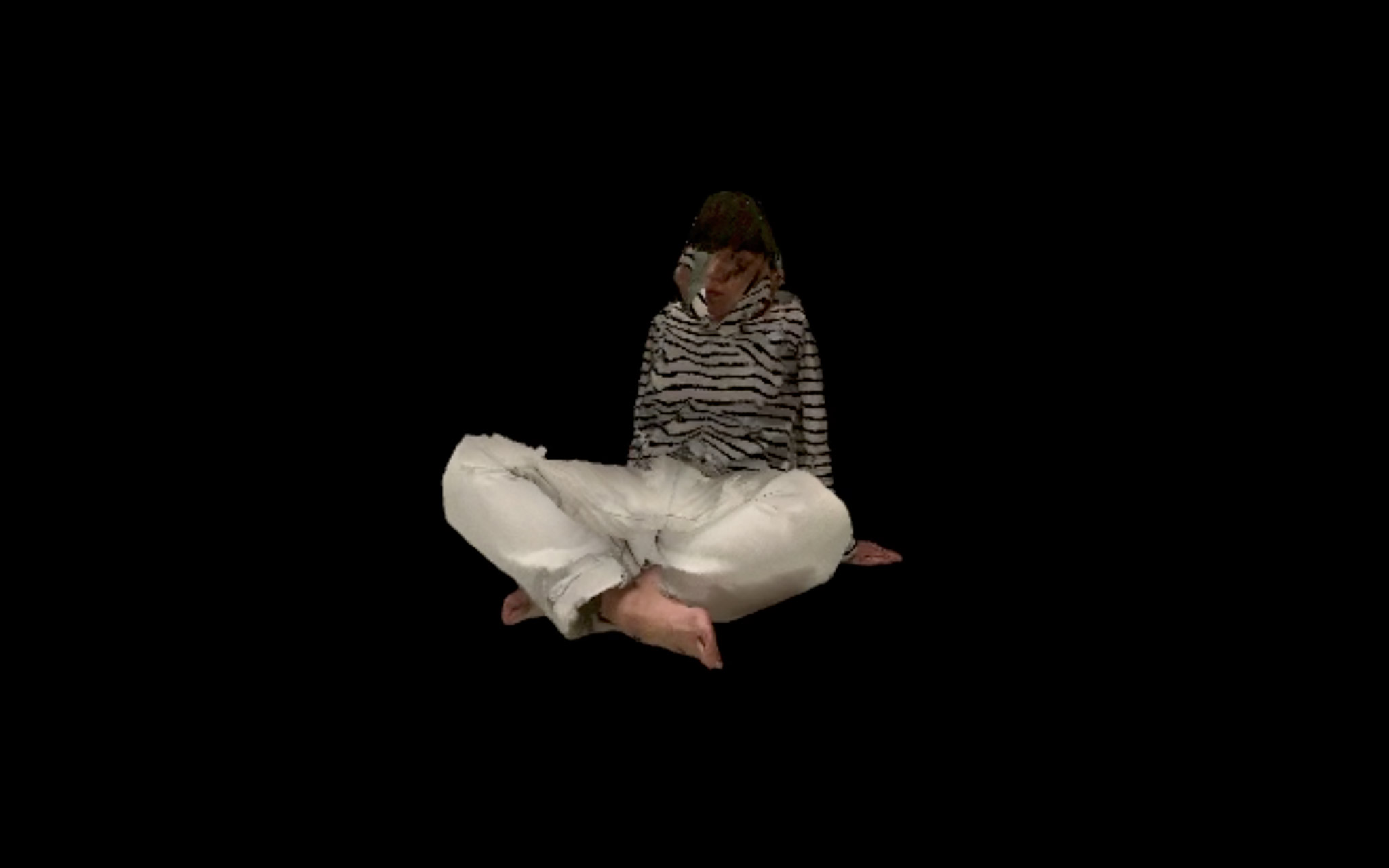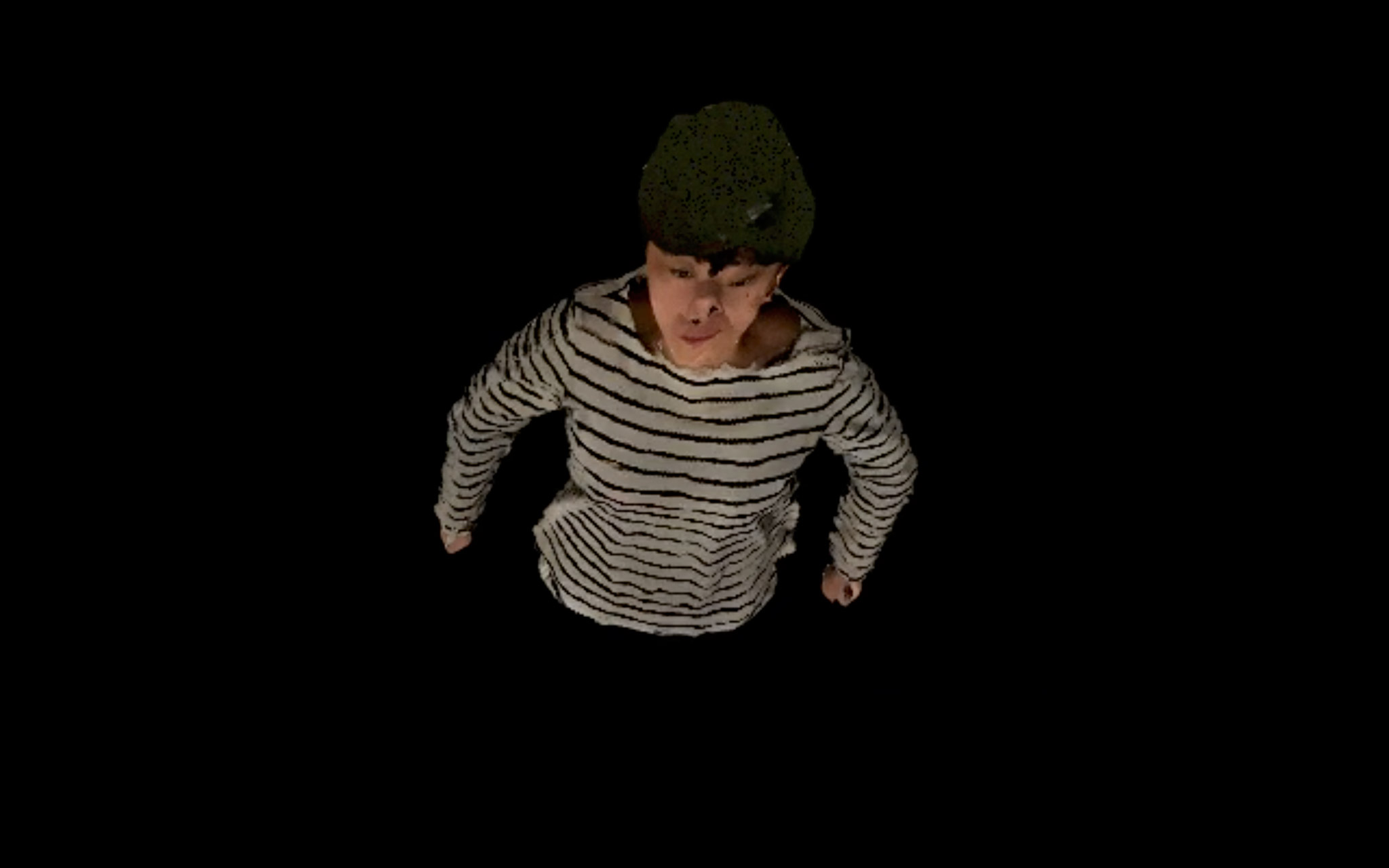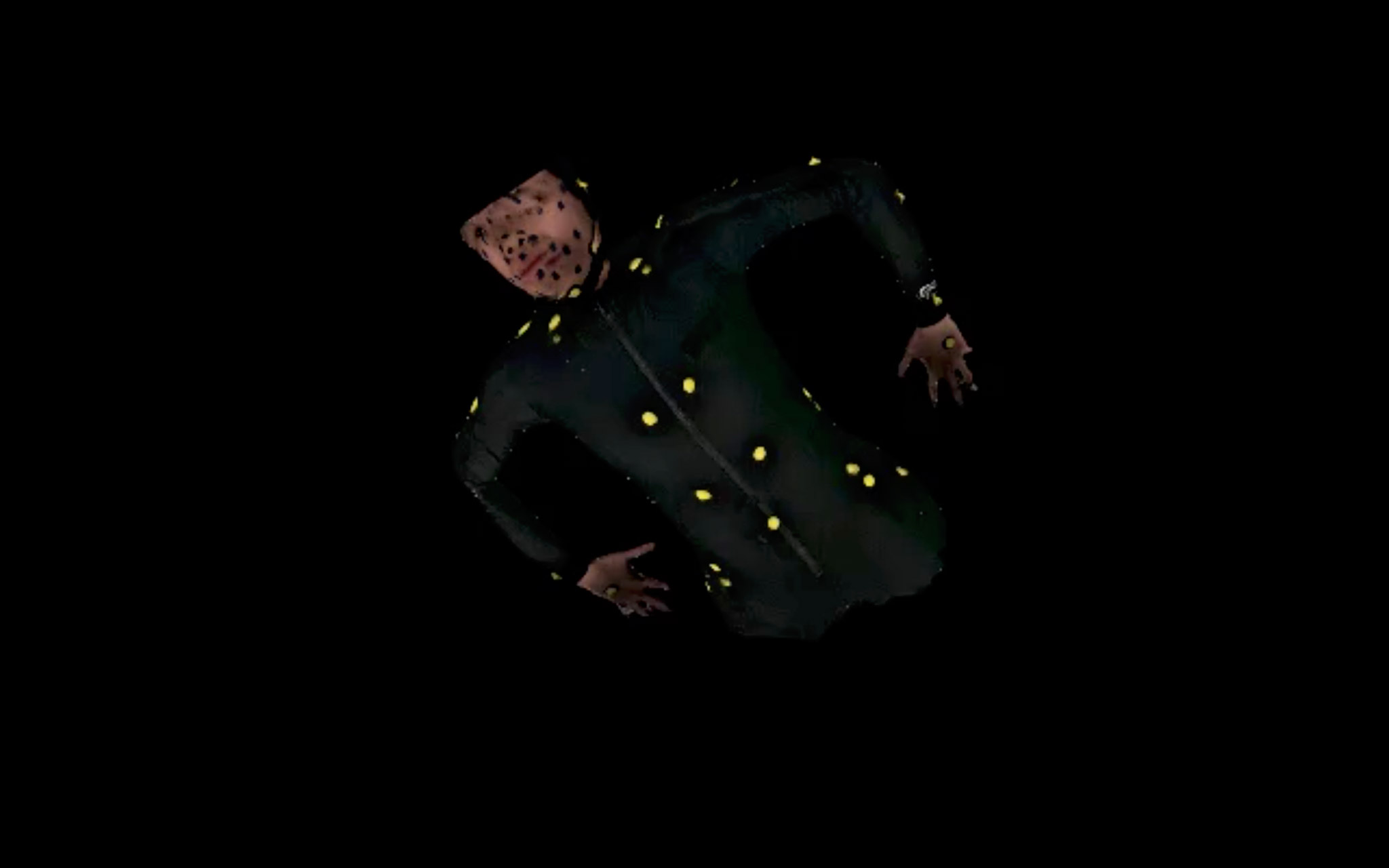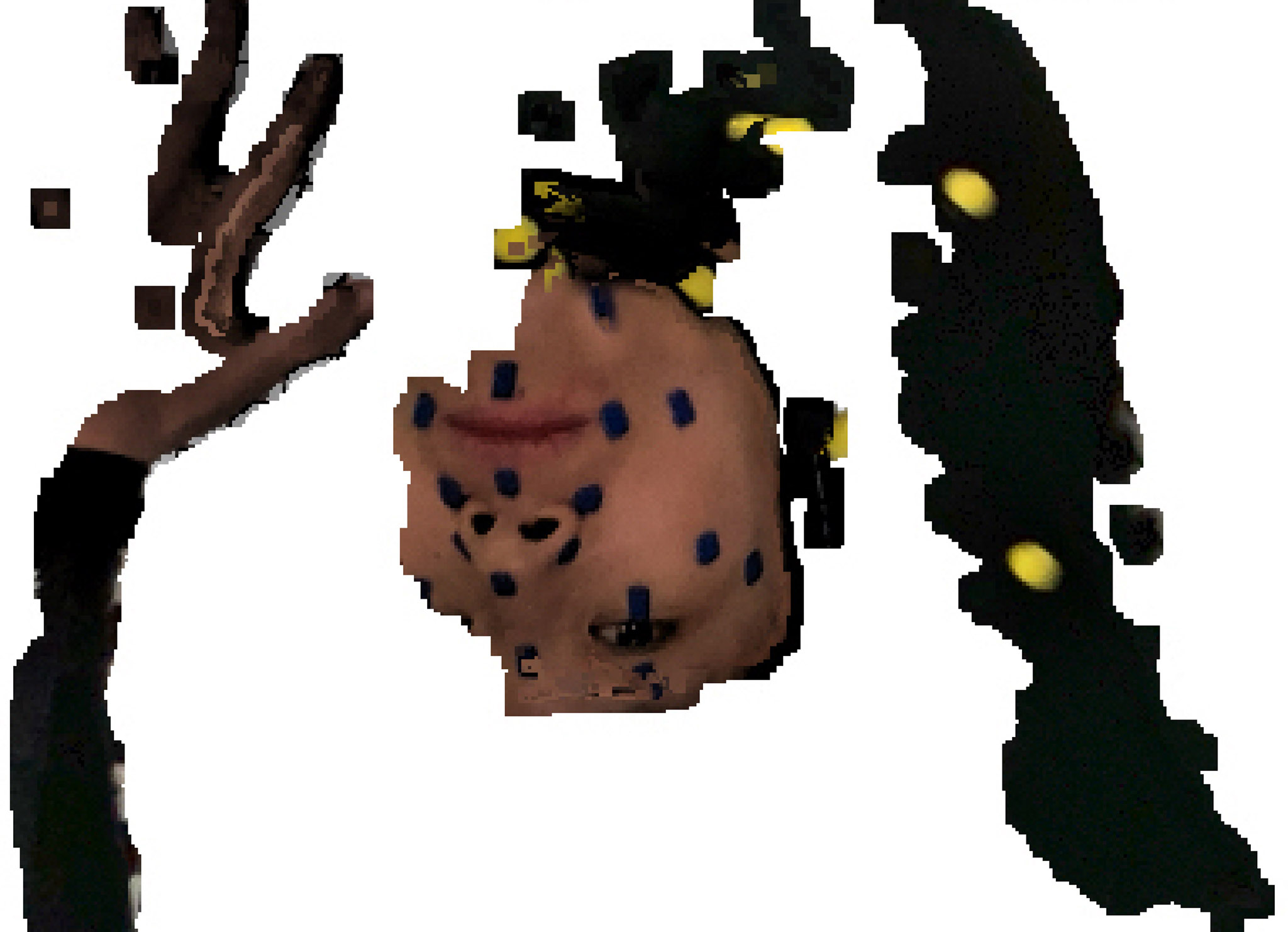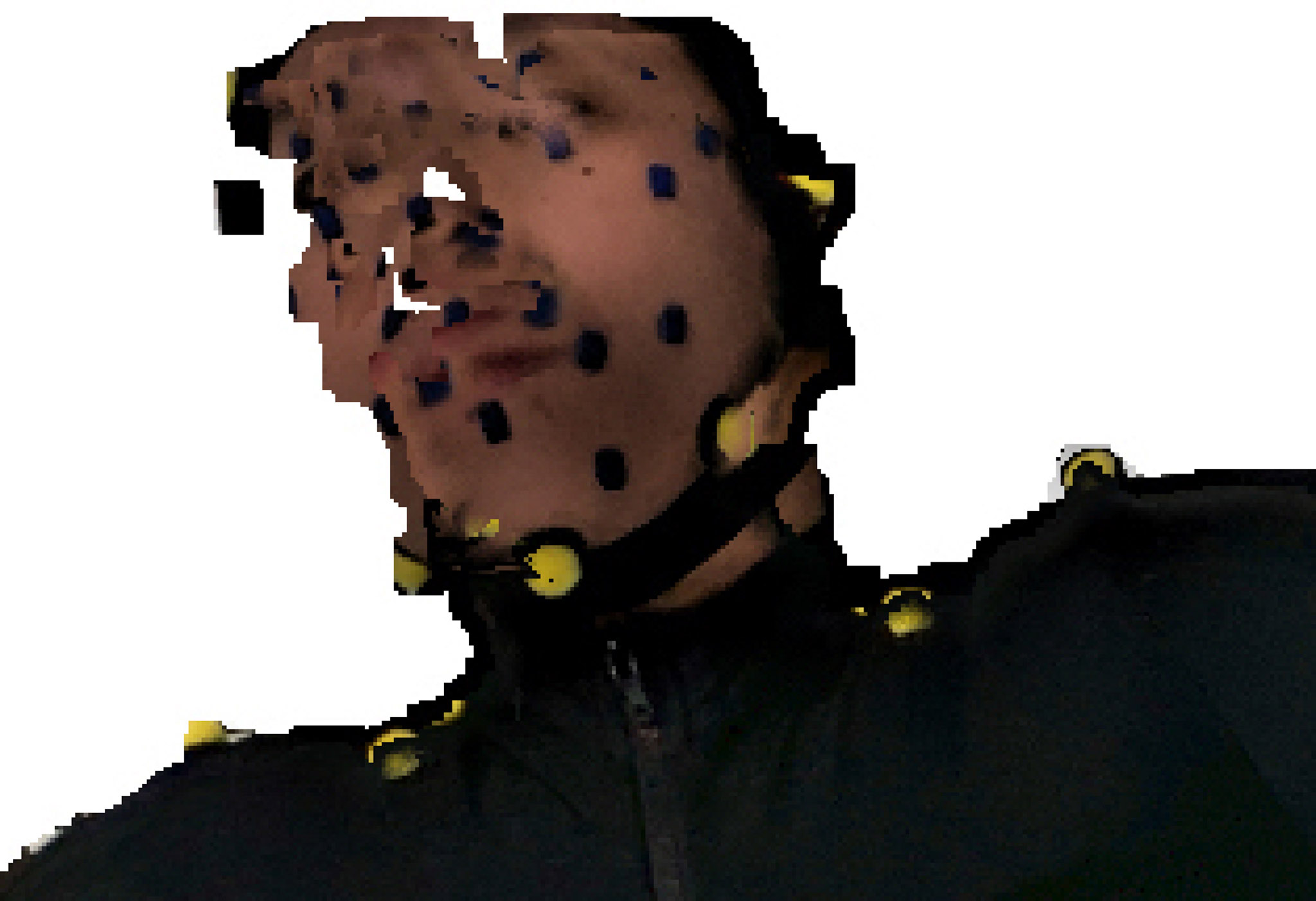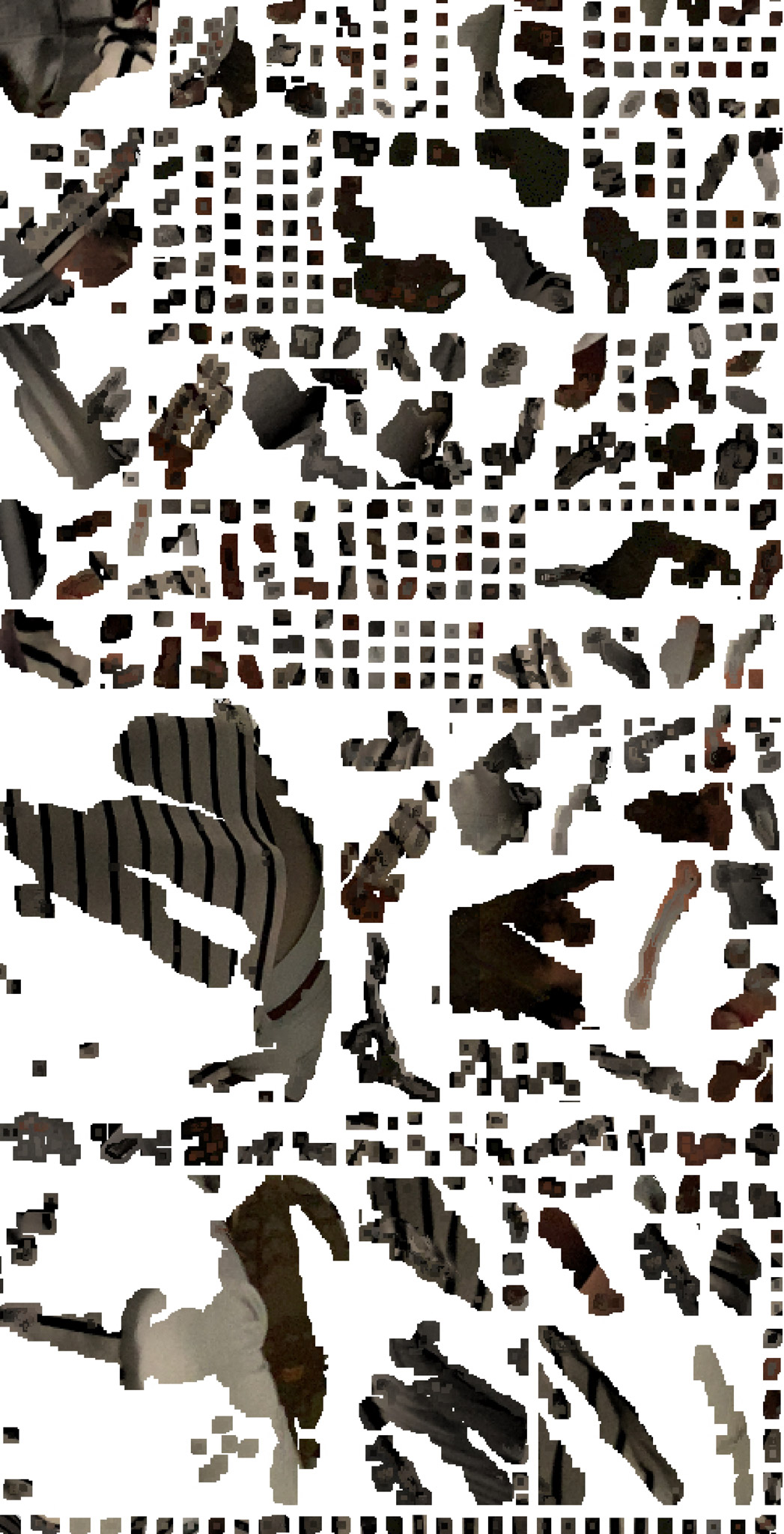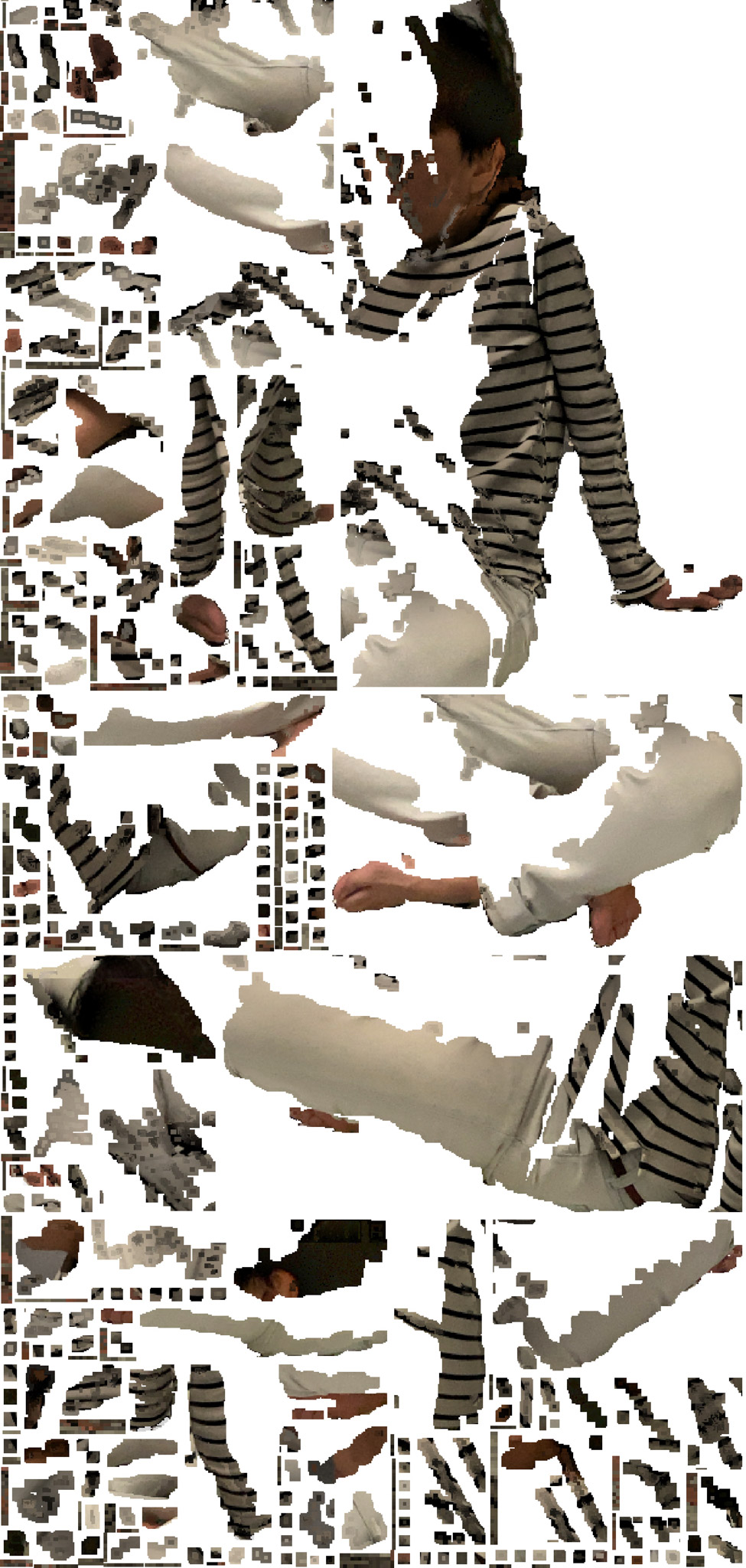 X
- – – – – – – – – – / / / / – – – -
July 8–August 14, 2021
MINE PROJECT (now MOU PROJECTS) is pleased to present "- – – – – – – – – – / / / / – – – -," a solo exhibition of new works by Lau Wai, whose practice investigates how history, fiction, personal memory, and virtuality collide in the process of identity formations. Featuring works across video, prints, and installation, "- – – – – – – – – – / / / / – – – -" explores how current social conditions and the influences of emerging technologies re-inform and reshape the ways in which we perceive ourselves, construct our memories, and understand the realities. It is the artist's first solo exhibition with the gallery as well as in Hong Kong.
The three-part-installation consists of single- and multi-channel videos, photographic prints, and objects. The large-scale prints are filled with digital pixels generated from 360-degree scans of the artist's bodies in different forms. The fragmented bodies are the result of inevitable distortion through the computer generating process from mobile applications. These fragments stream through the work like rivers and waterfalls. The countless data are conjured to form three-dimensional virtual representations of the self, looping in the air.
The Moments (all works 2021) series presented on lightboxes feature past events extracted from the artist's personal iCloud. They flow through the lit container and struggle to maintain their permanence or visual resolution.
T318k V399k 0.1 and T318k V399k 0.2 are enlarged computer-generated digital representations of the artist dressed in a fake motion capture suit, performing a character named "the Pre-CGI body." The titles are constructed with letters and numbers, which illustrate how our digitized bodies are named and presented back to us, the users, through the software.
Feed 3.0 is a three-channel video work presenting "the Pre-CGI body" who struggles to identify their reality and locate their past.
Technology and the digital world have become an inseparable part of human life. How do we survive in a digitized future? How can we locate our past in the future to make sense of who we are, when our past is disappearing?
About the Artist
Lau Wai (b. 1982, Hong Kong) utilizes photography, video, object, and installation to explore the multilateral constructions of identity in relation to race, gender, and the notion of belonging. She attempts to investigate how history, fiction, personal memory, and virtuality collide in the process of identity formation. Her research and material sources range from personal and historical archives to cinematic imagery, popular culture, and digital media.
Lau's works are included in the collections of M+ Museum, Hong Kong; The Museum of Fine Arts, Houston, US; and Alexander Tutsek-Stiftung Foundation, Germany, among others. She has been exhibited at various venues around the world, including Tai Kwun Contemporary, Hong Kong (2019 & 2021); Yokohama Triennale, Japan (2020); The Museum of Fine Arts, Houston, US (2019); Power Station of Art, Shanghai (2018); Kuandu Biennale, Taiwan (2018); Para Site Art Space, Hong Kong (2015 & 2018); Kunstmuseum Brandts, Denmark (2016); Echigo-Tsumari Art Triennale, Japan (2015).
Lau received her BA in Fine Art from Goldsmiths, the University of London in 2007 and her MFA in Visual Art from Columbia University in 2020.
The artist currently lives and works in New York, US.
- – – – – – – – – – / / / / – – – -
July 8–August 14, 2021