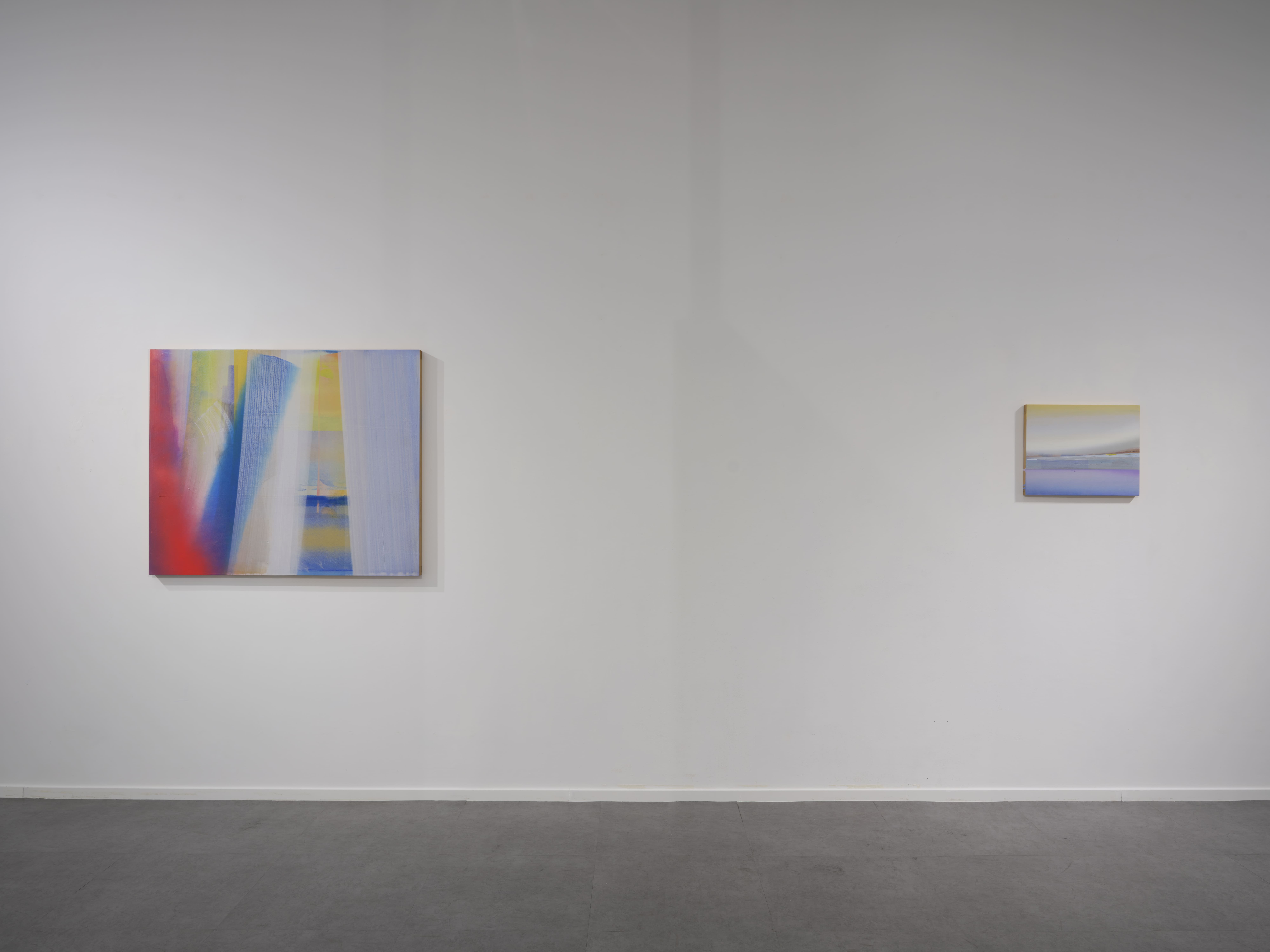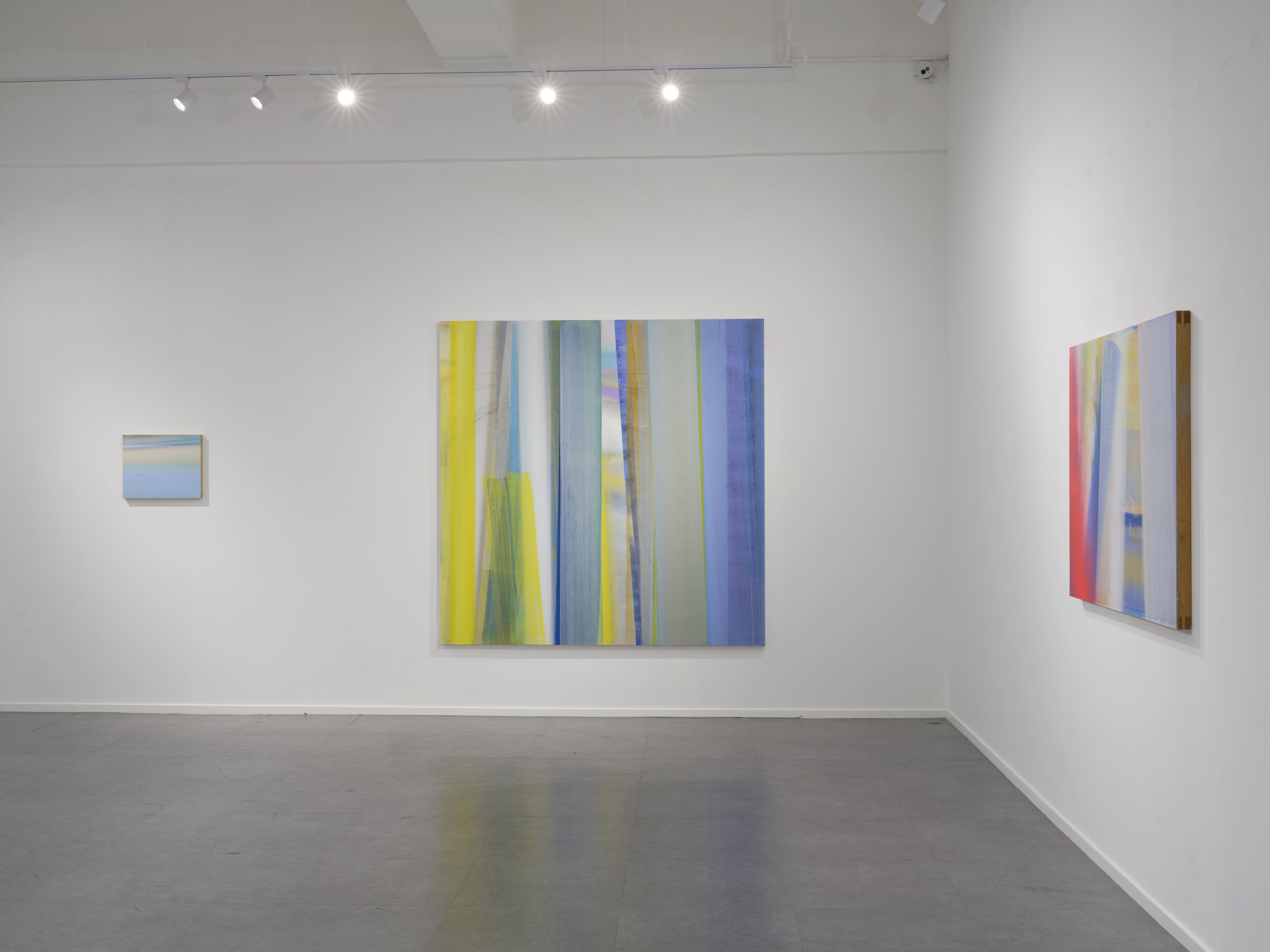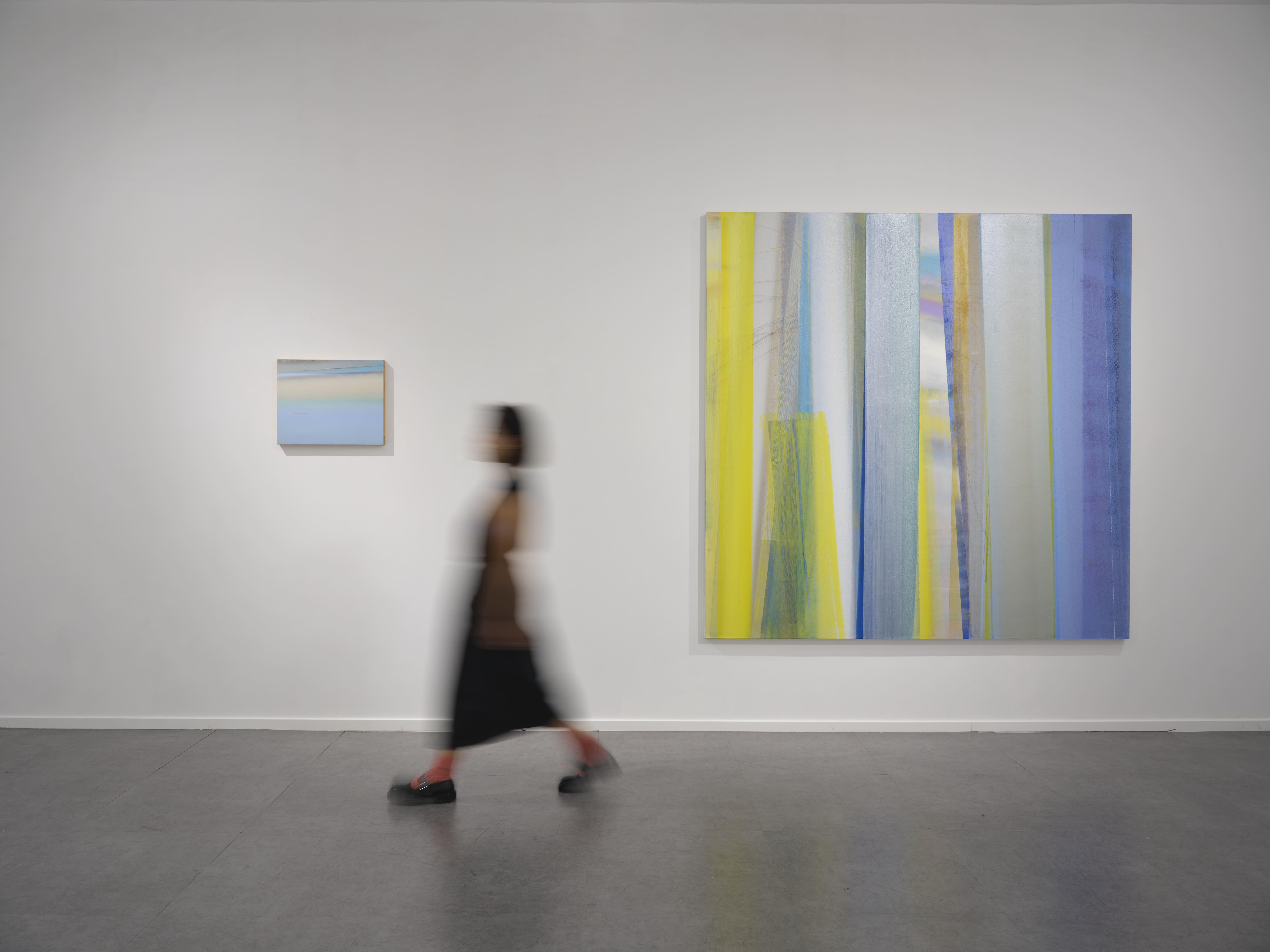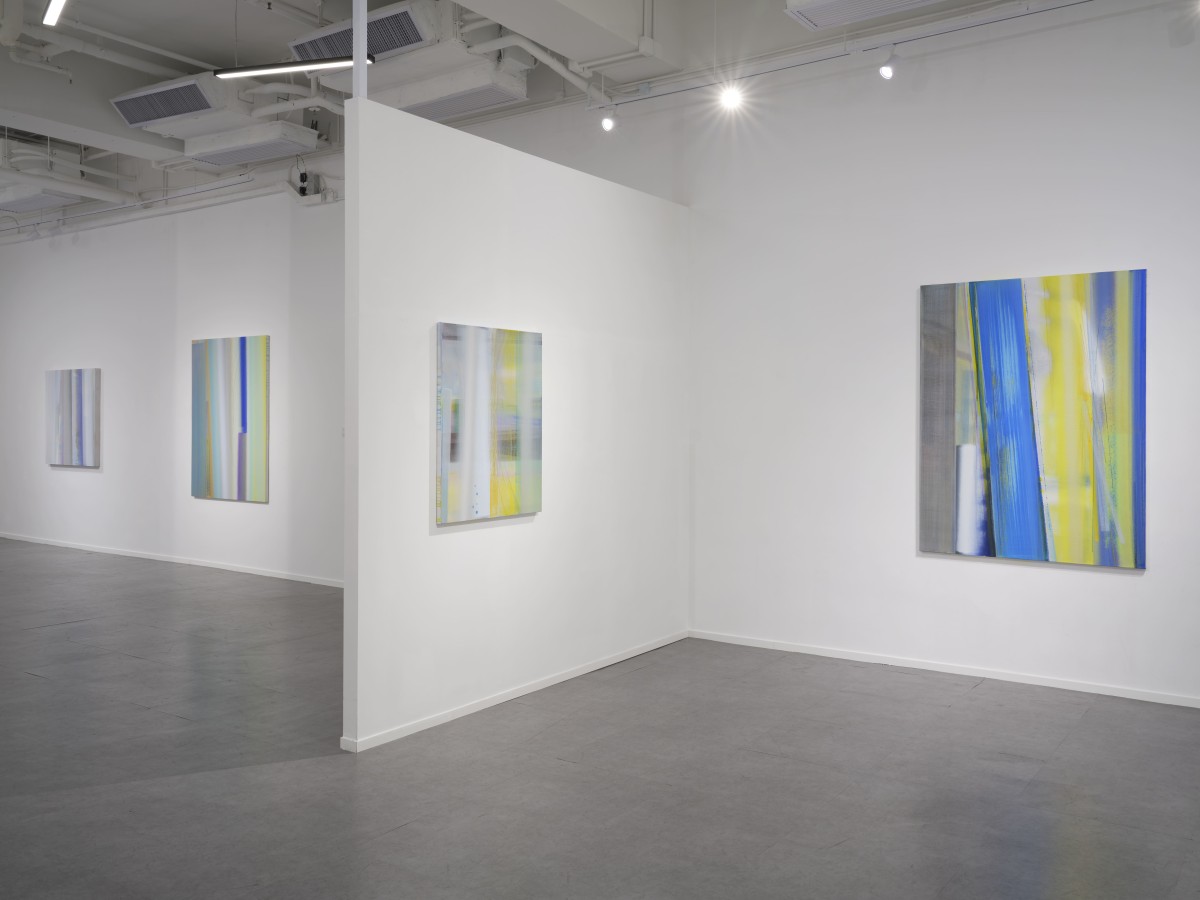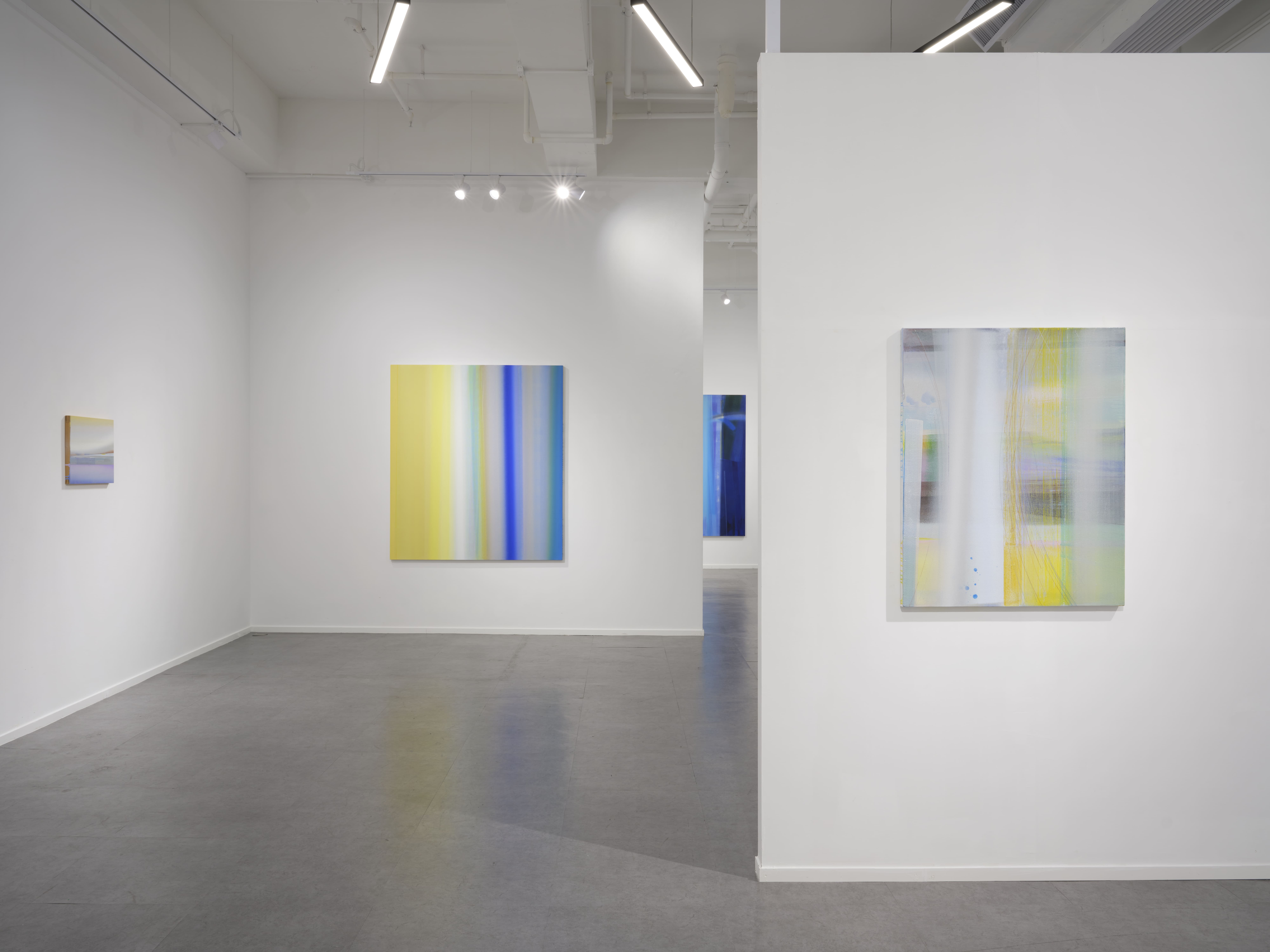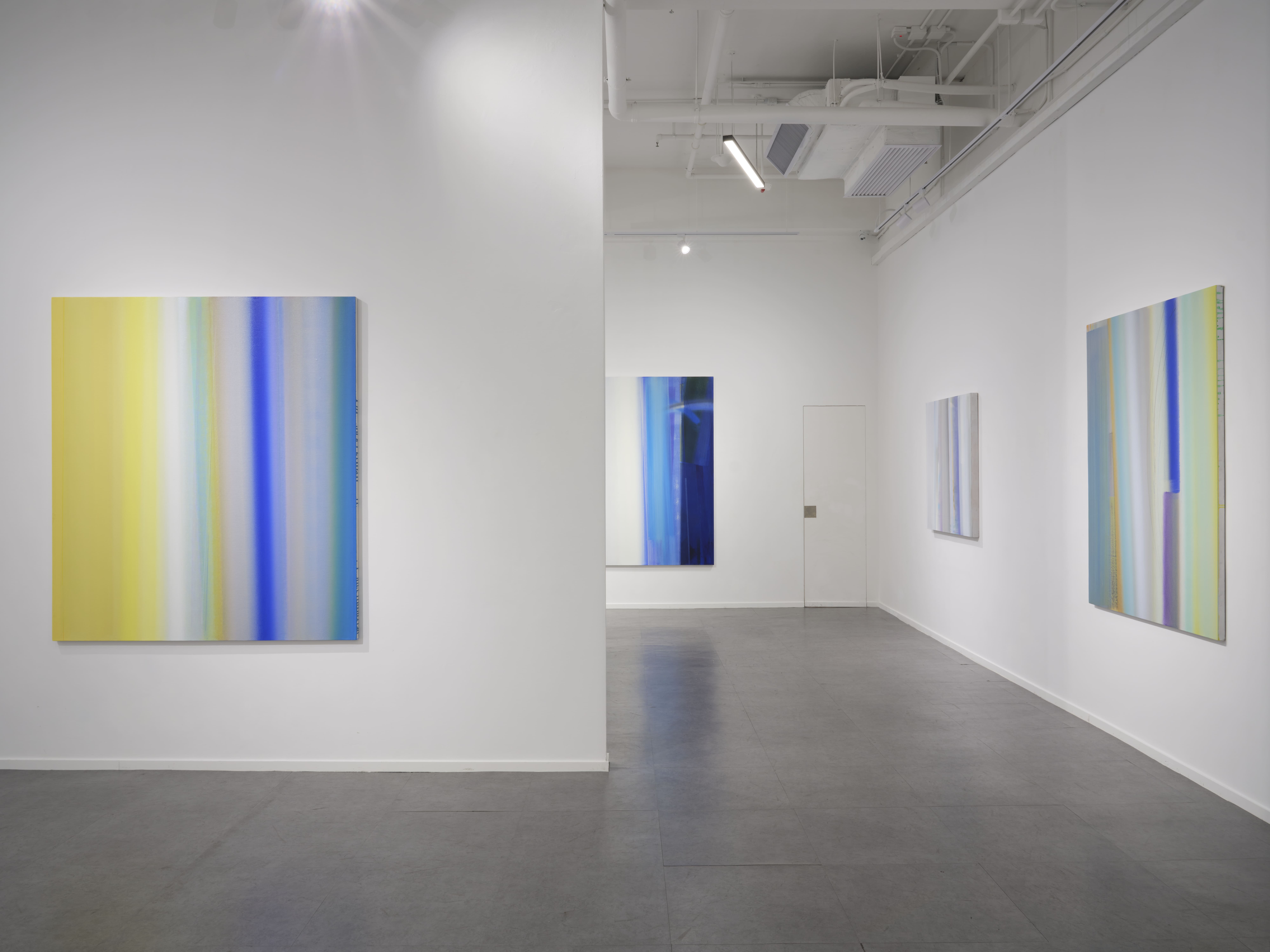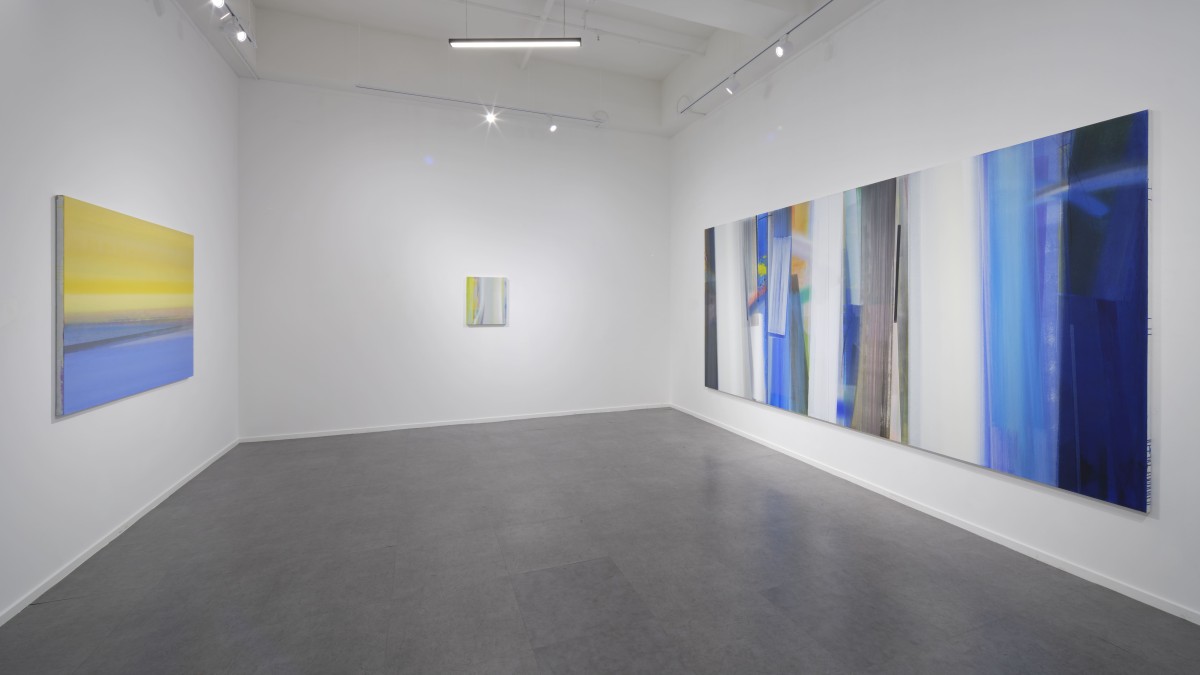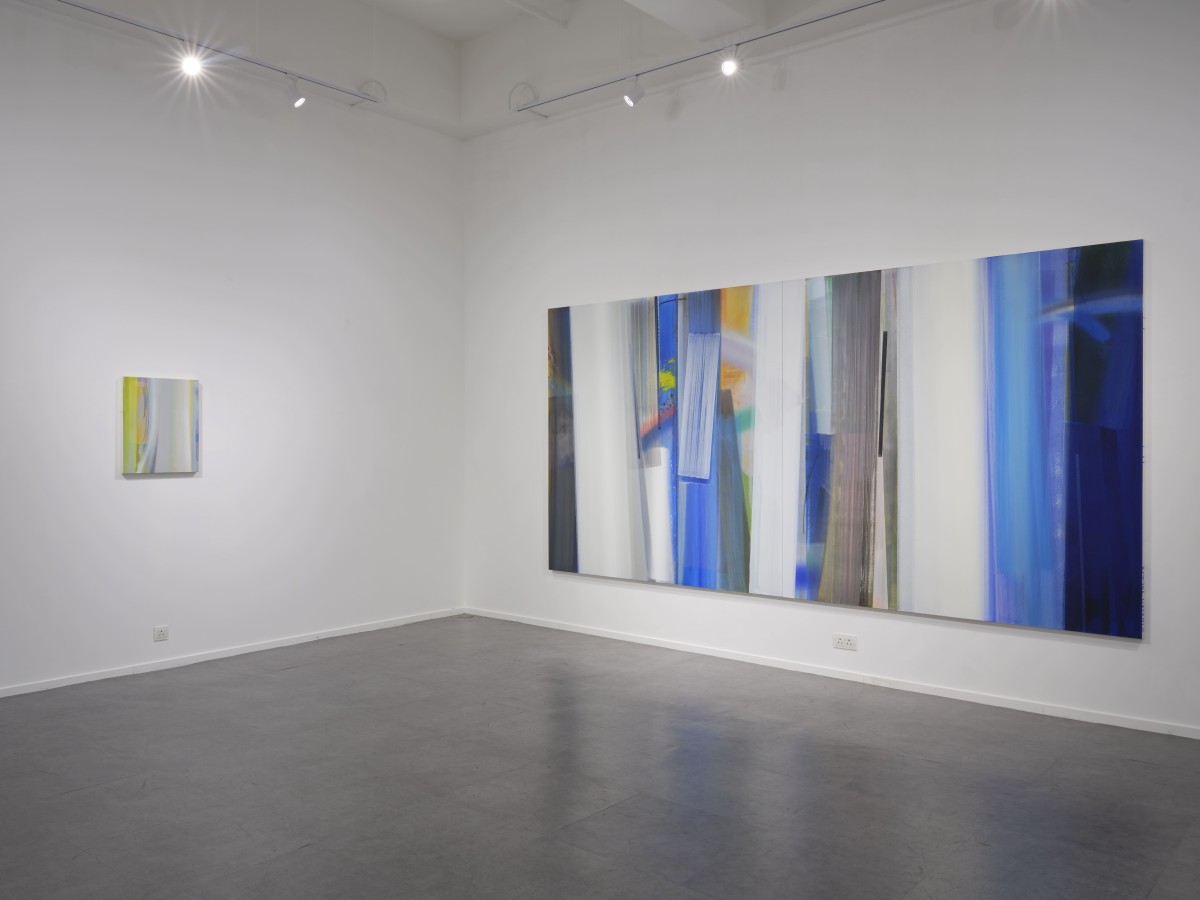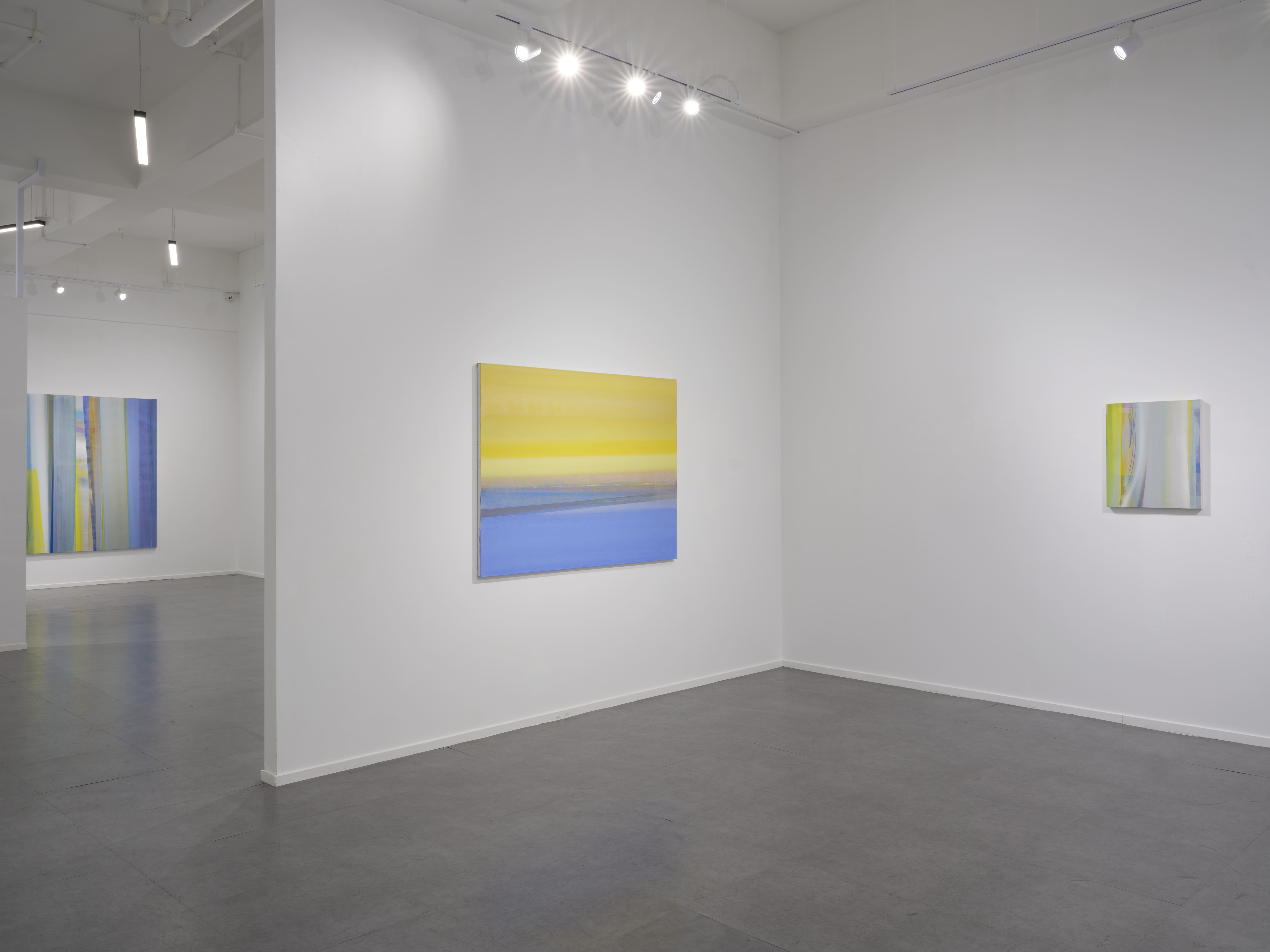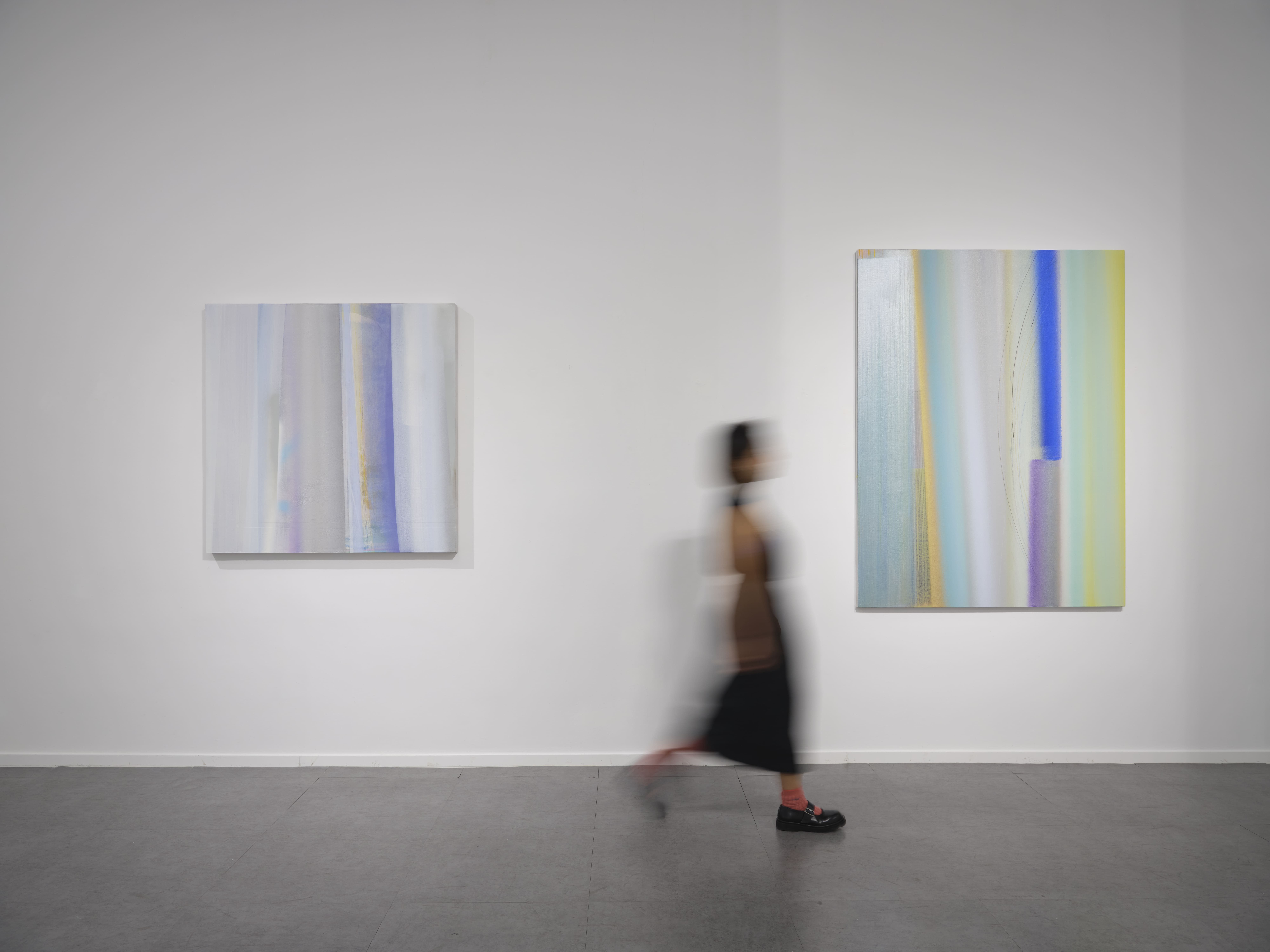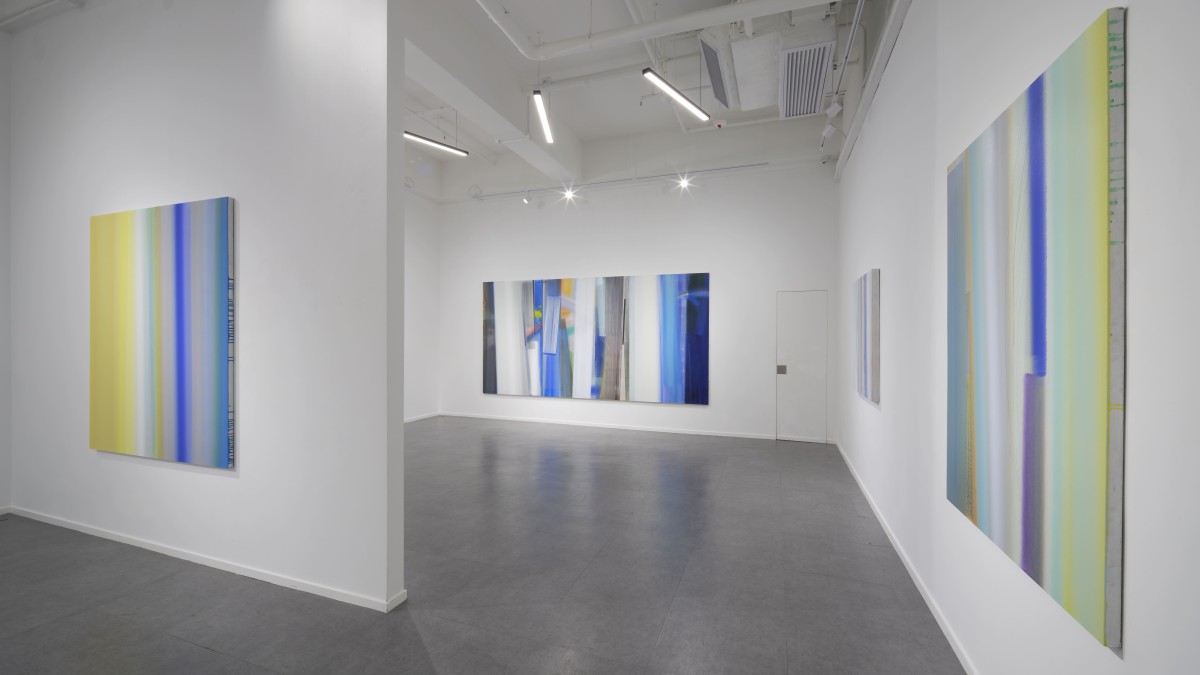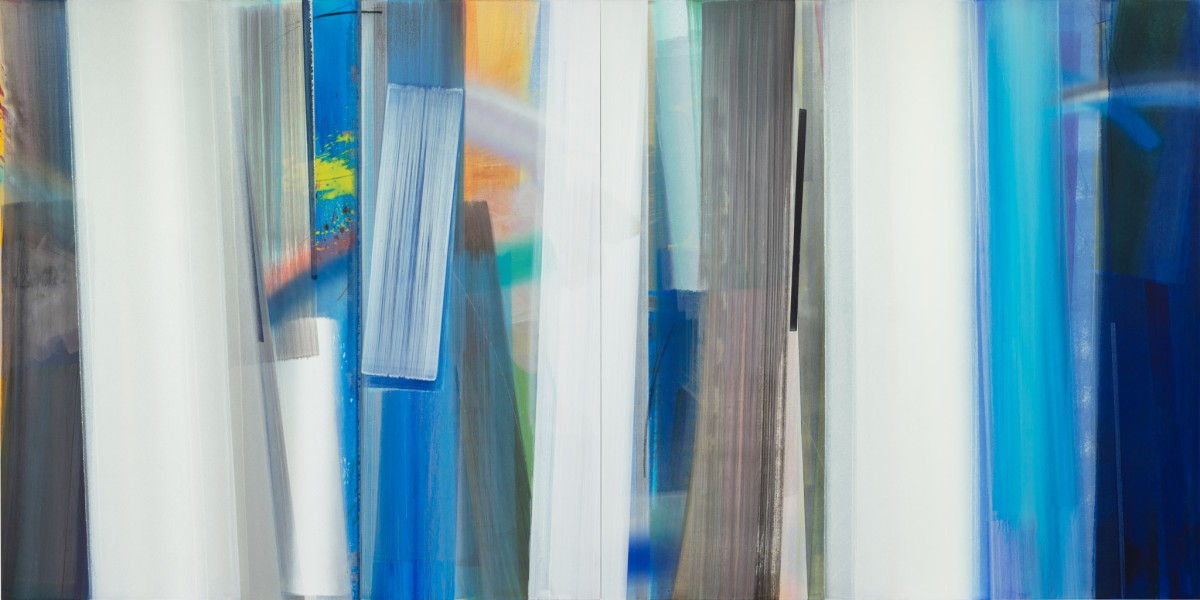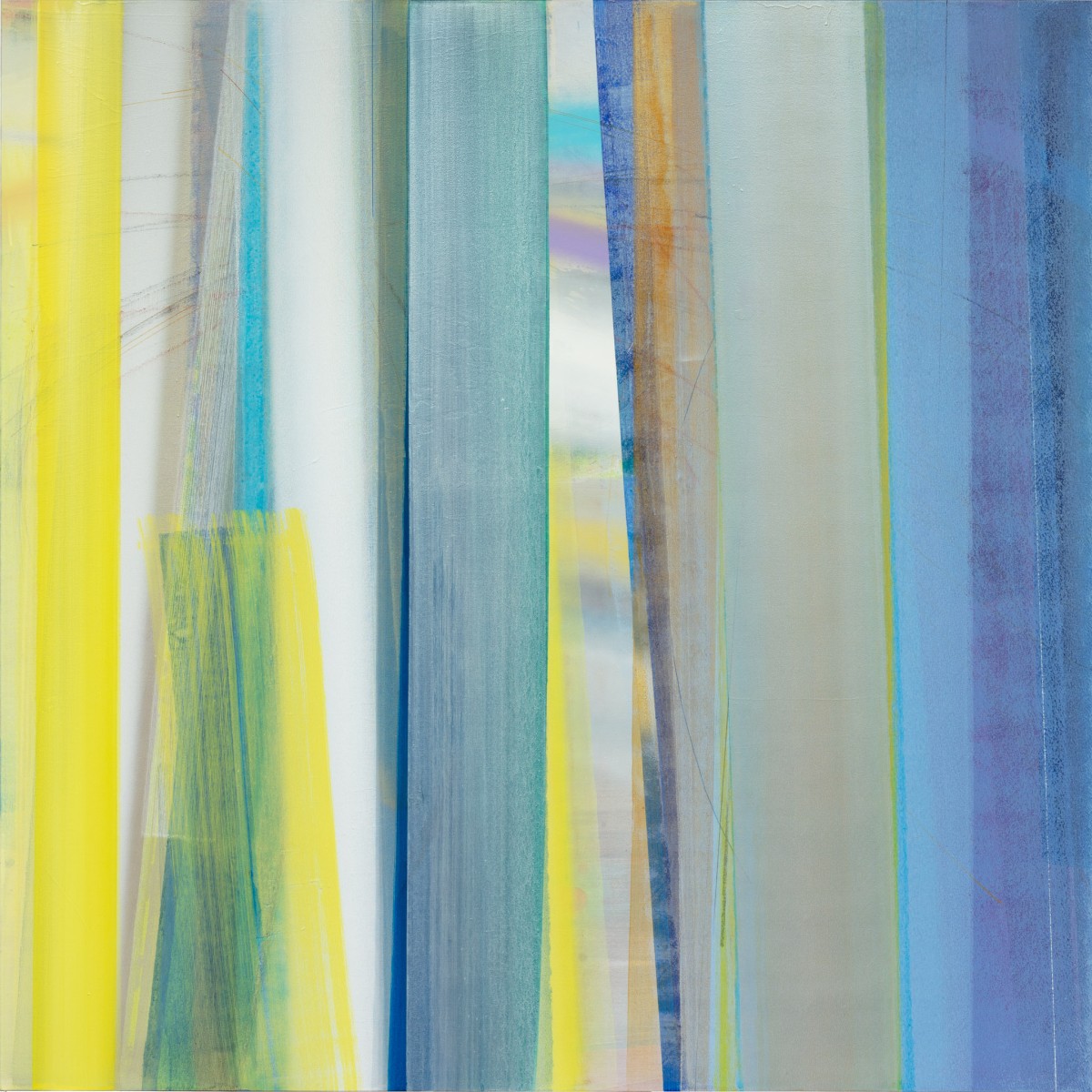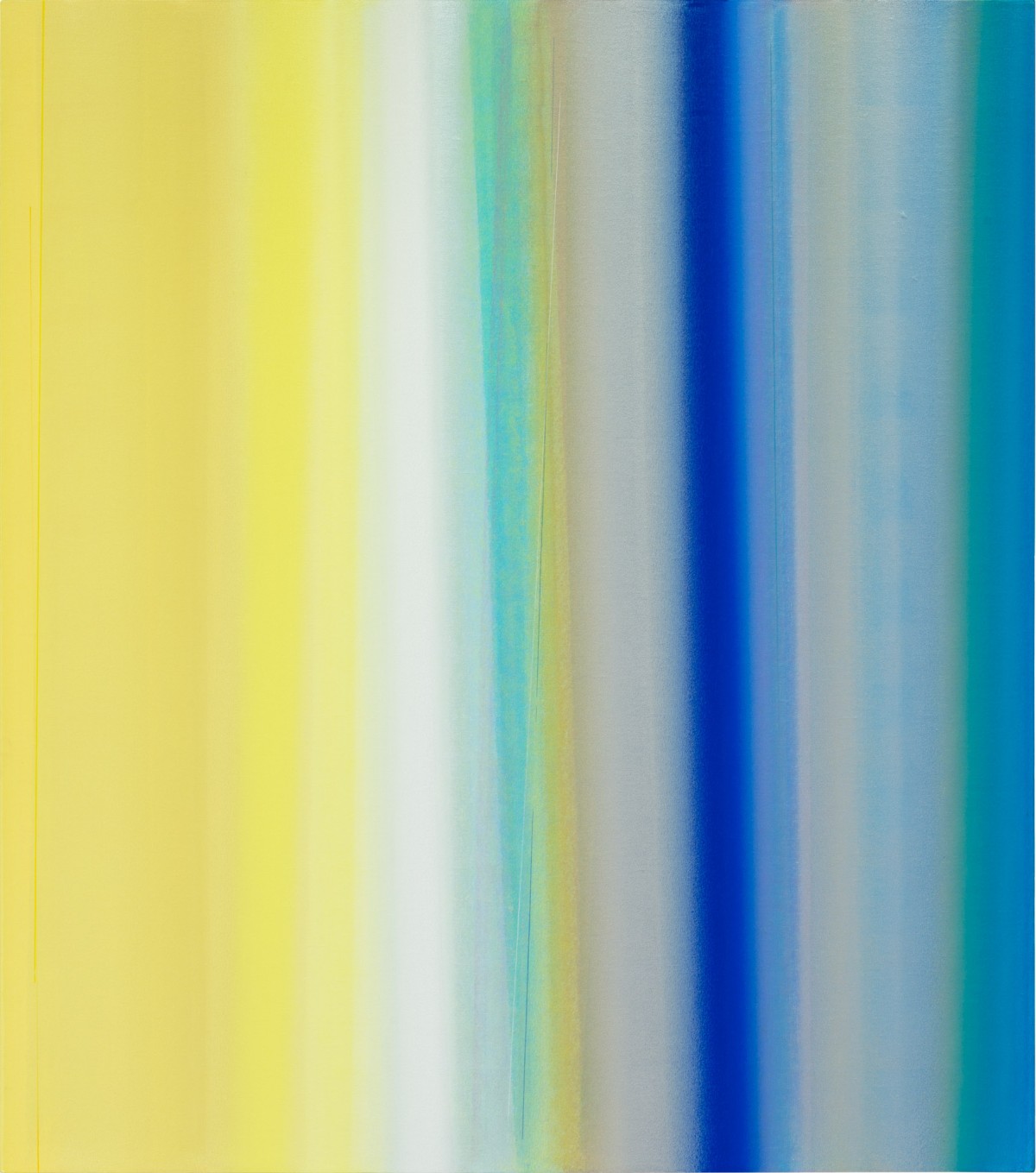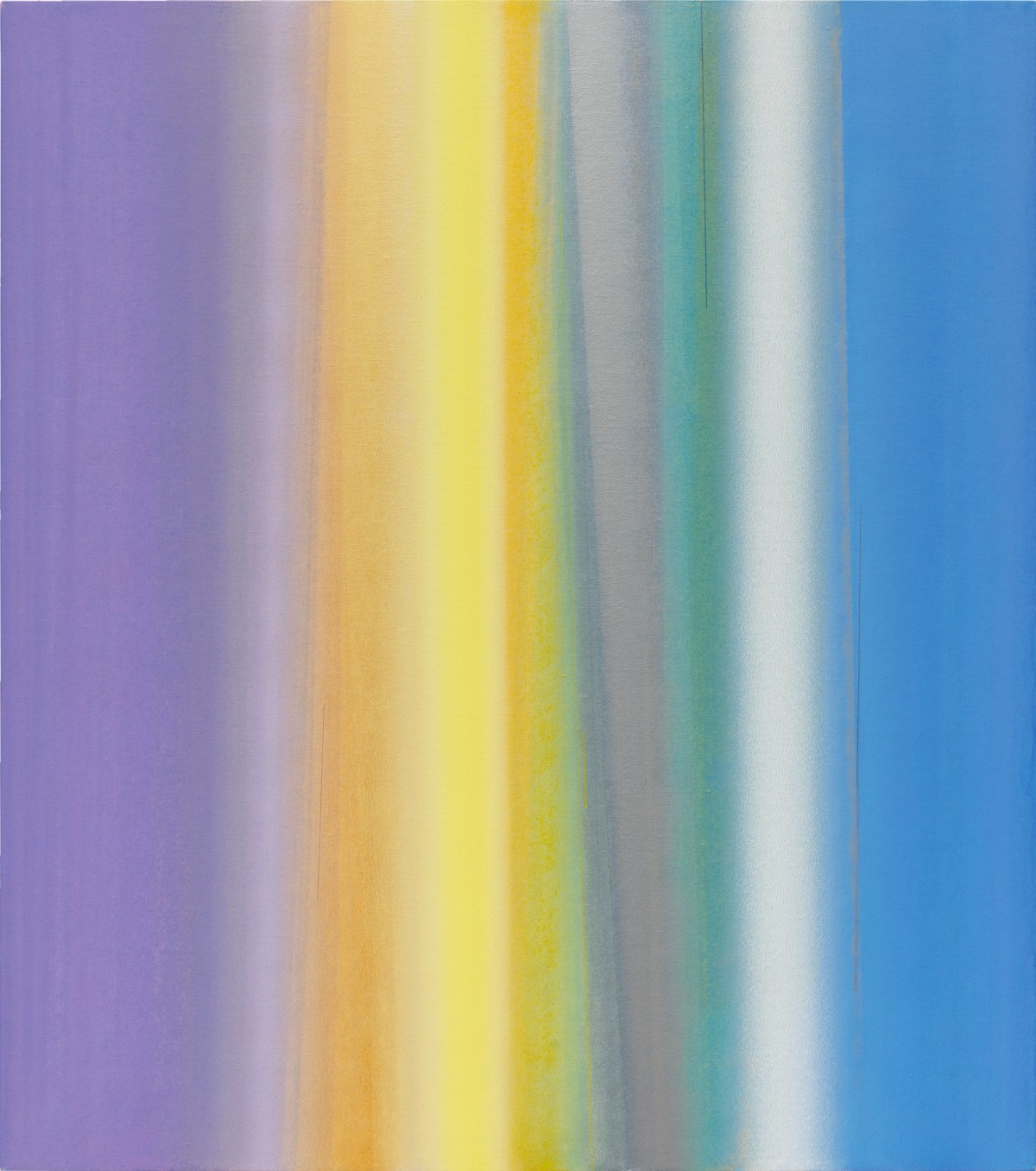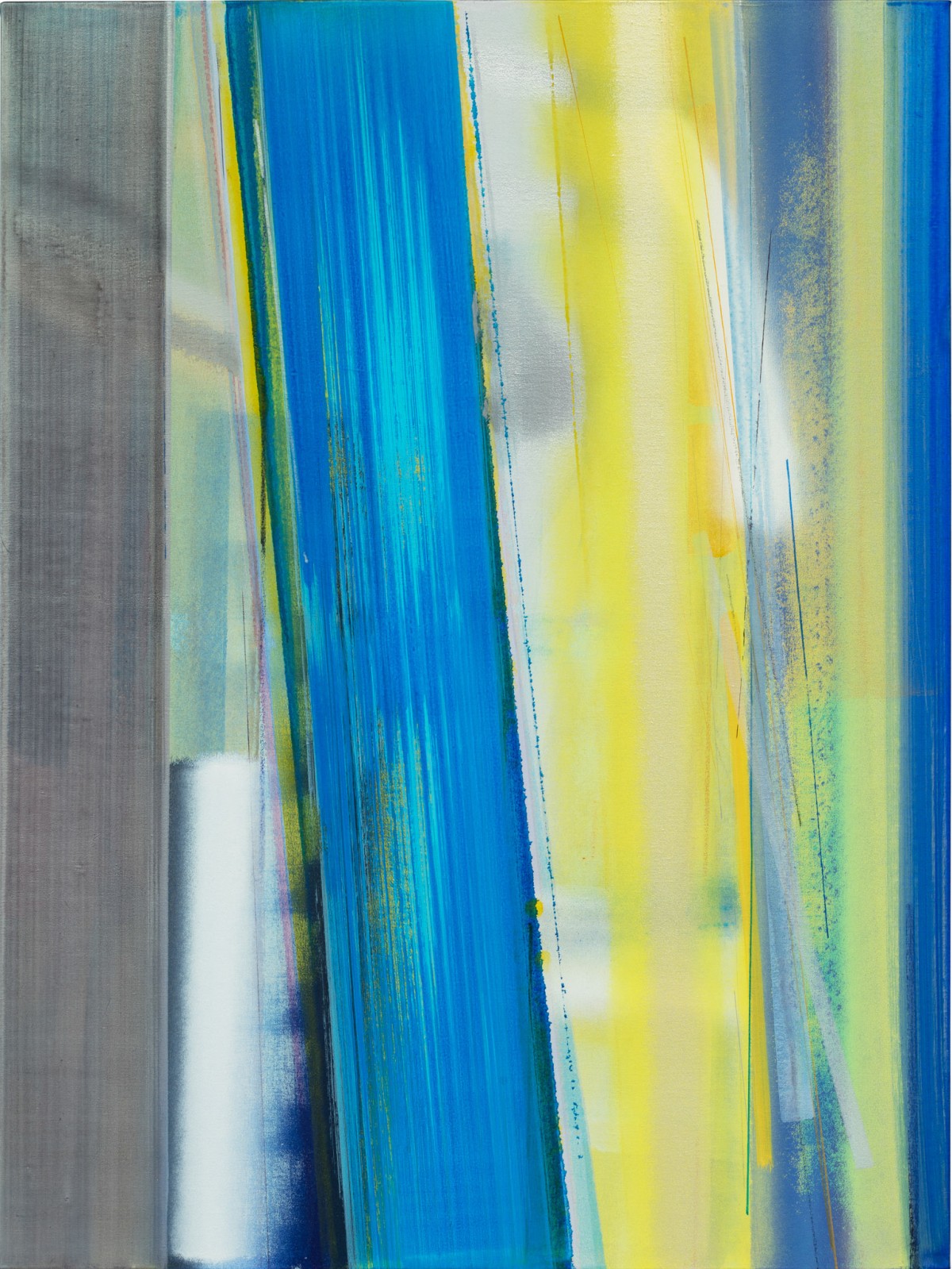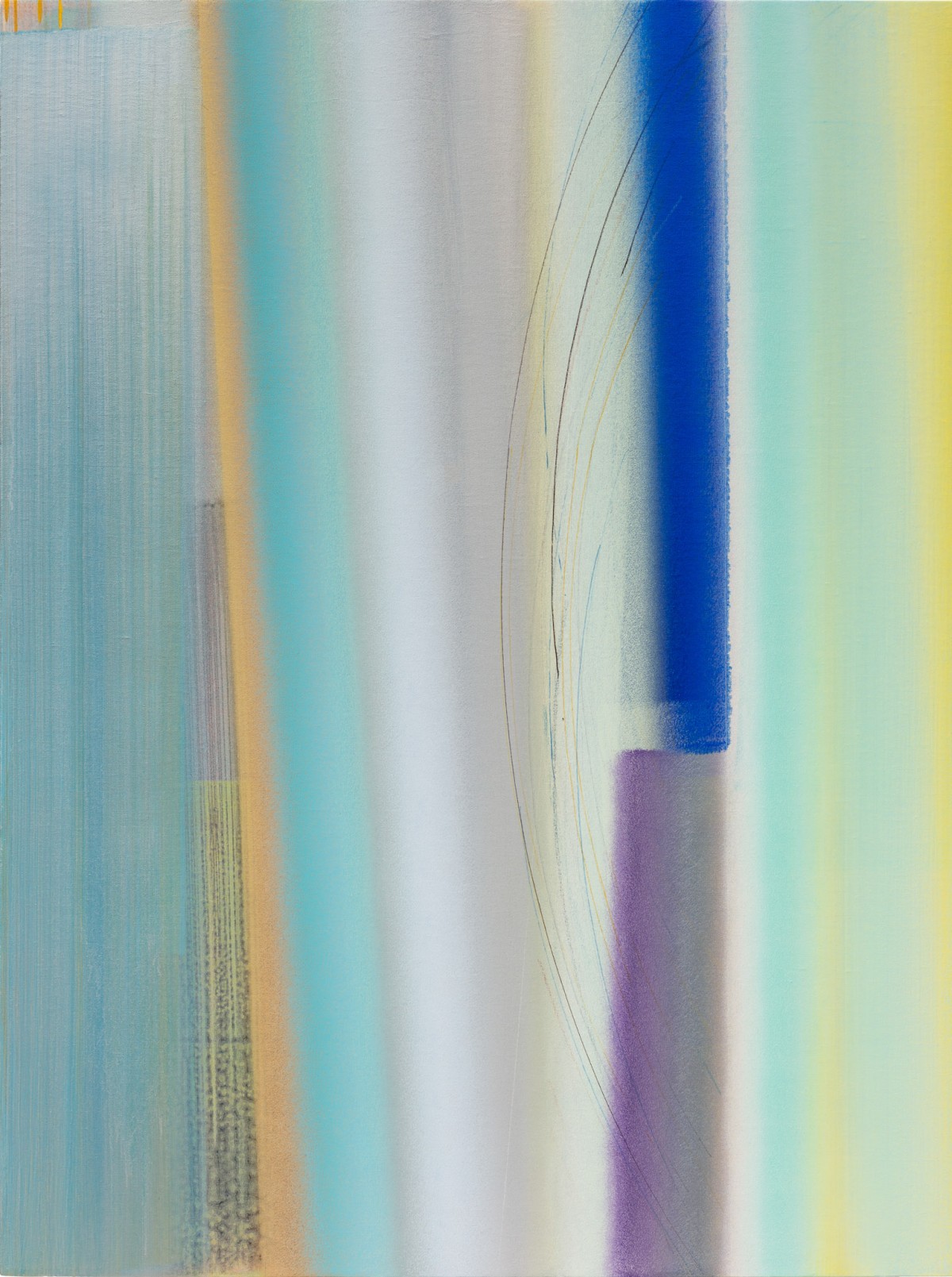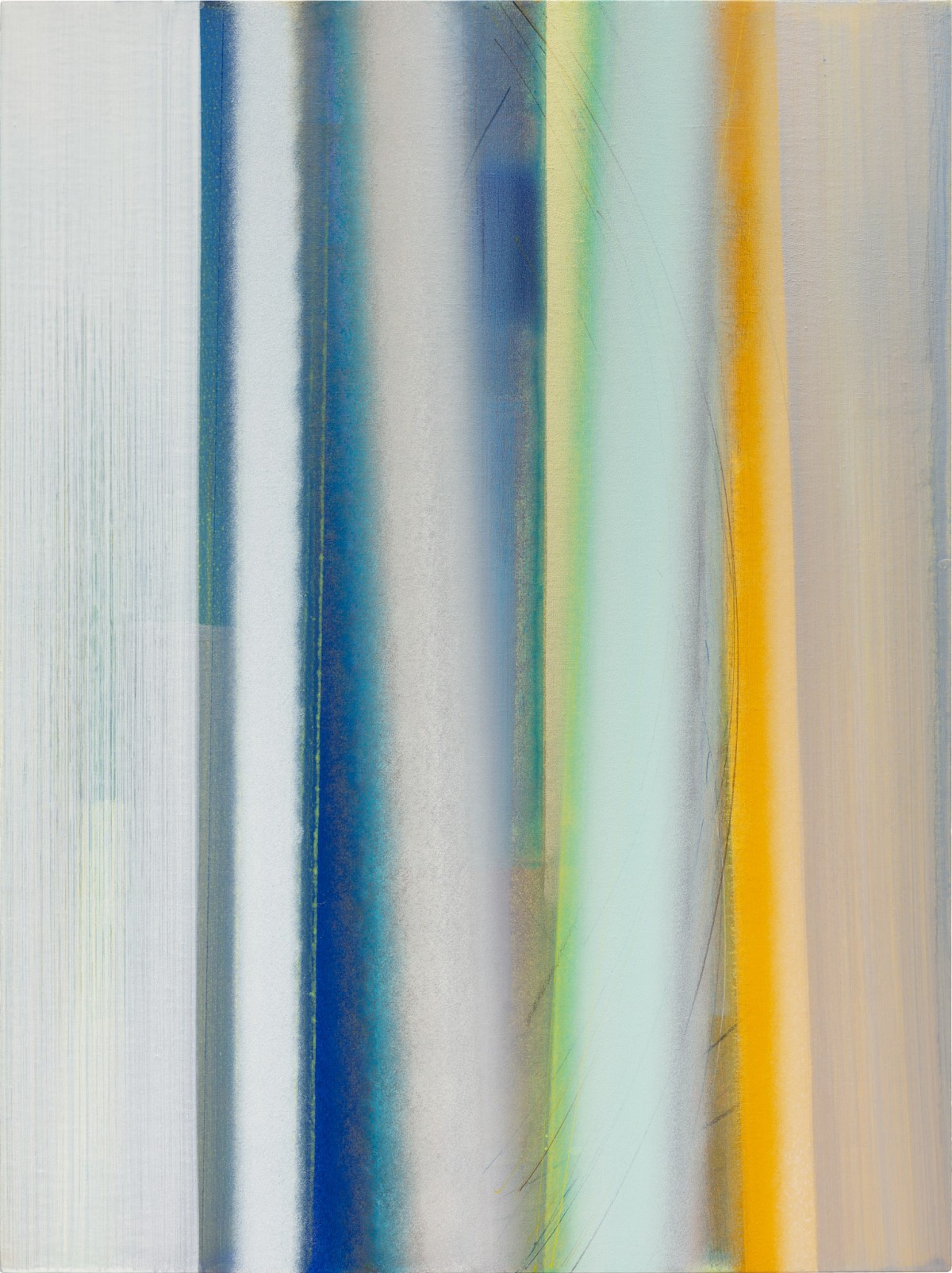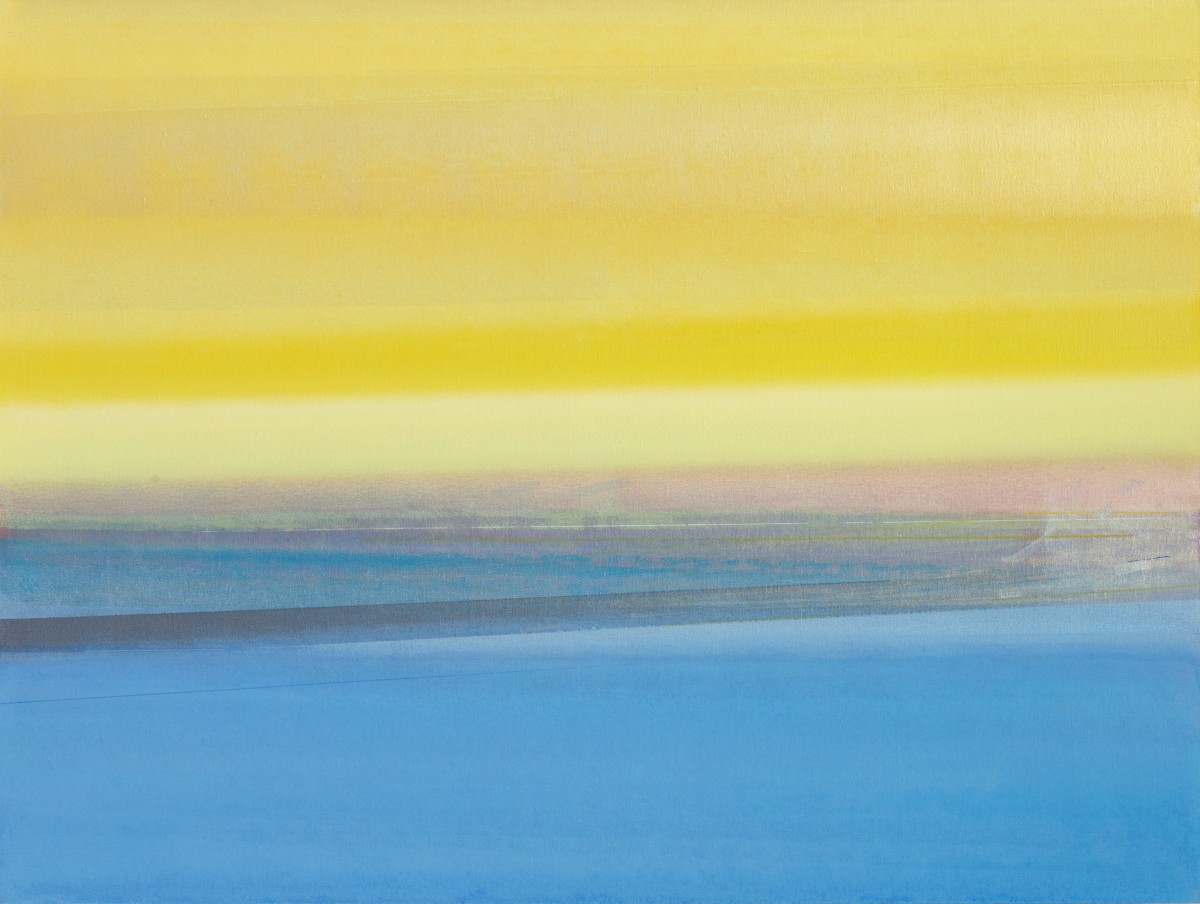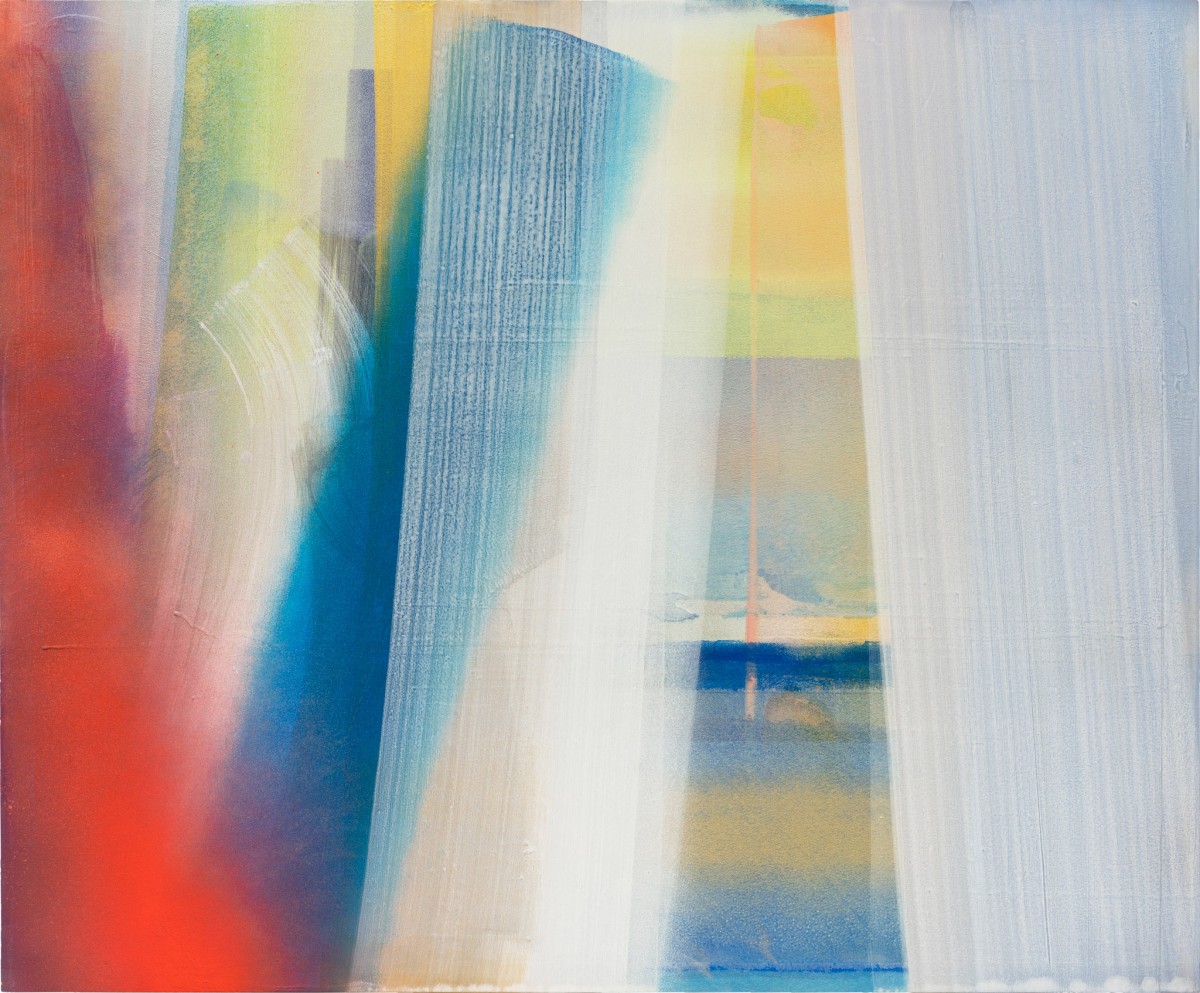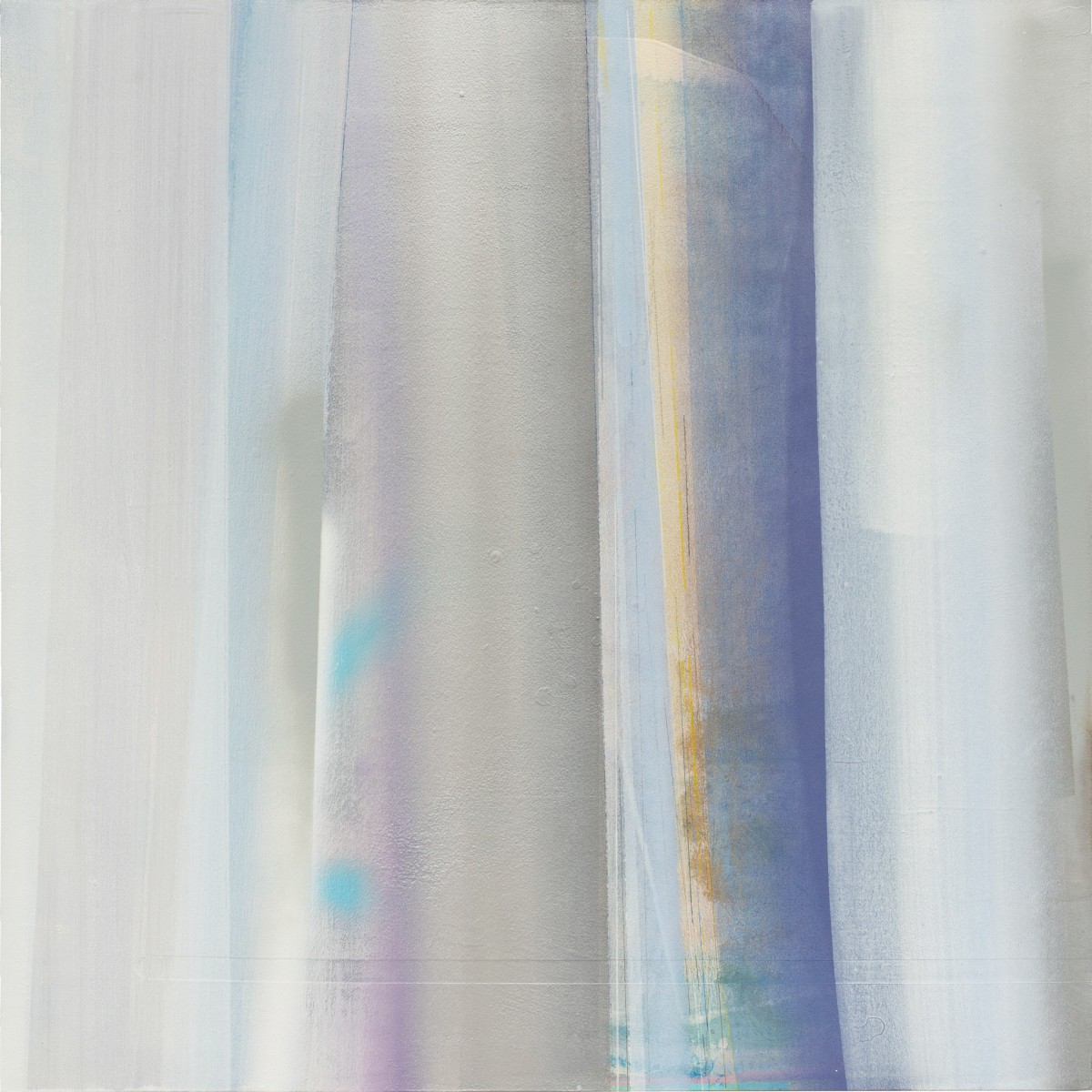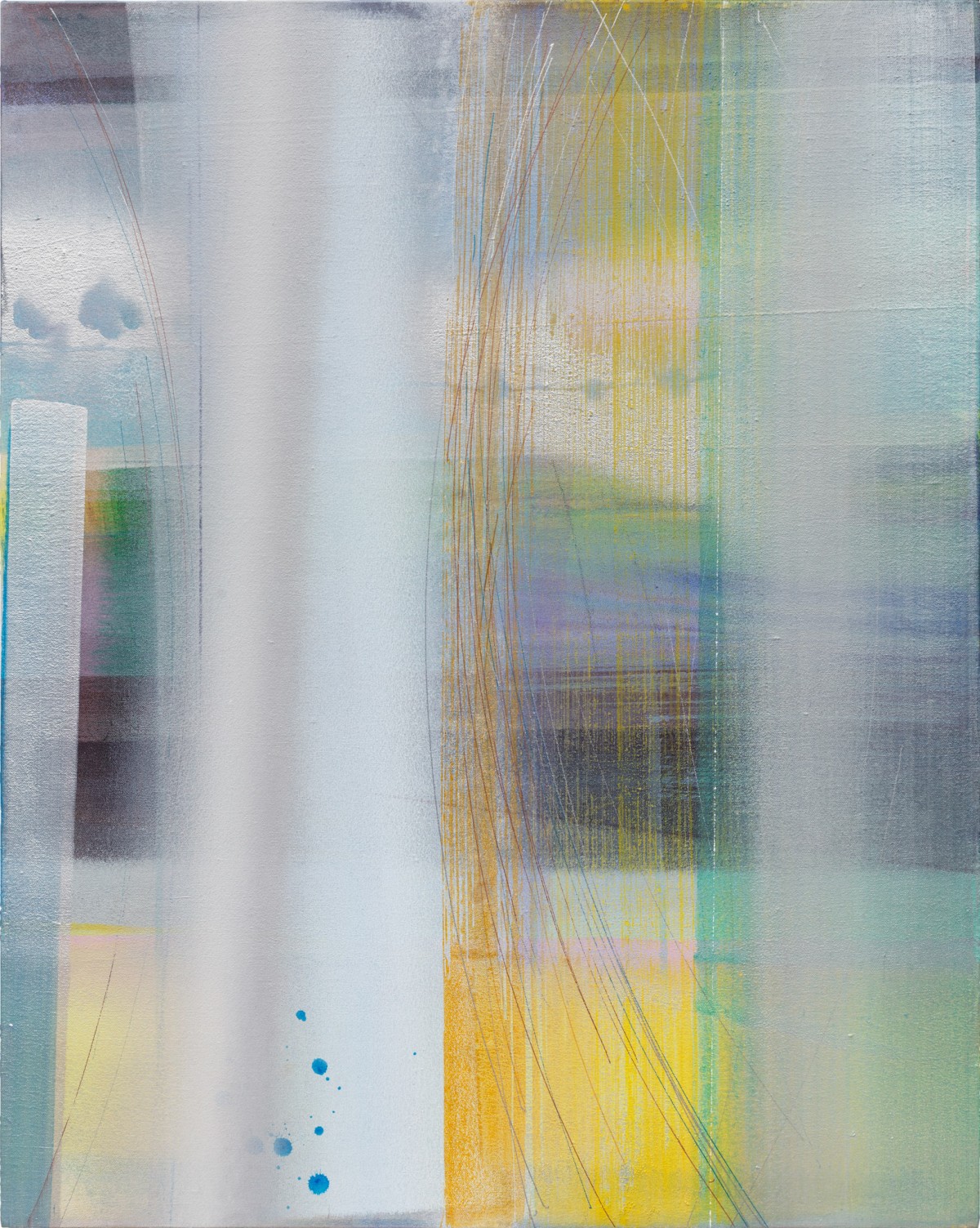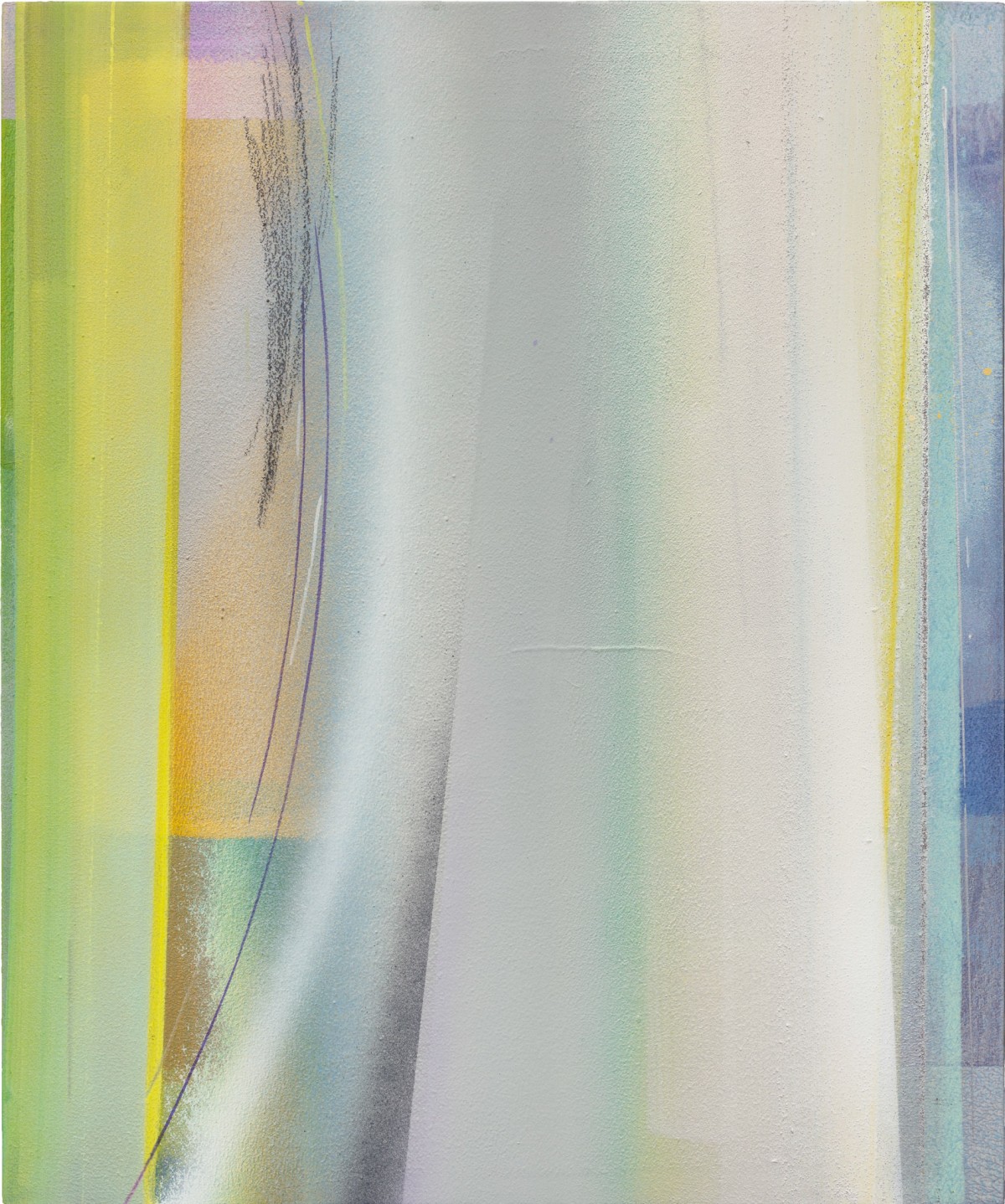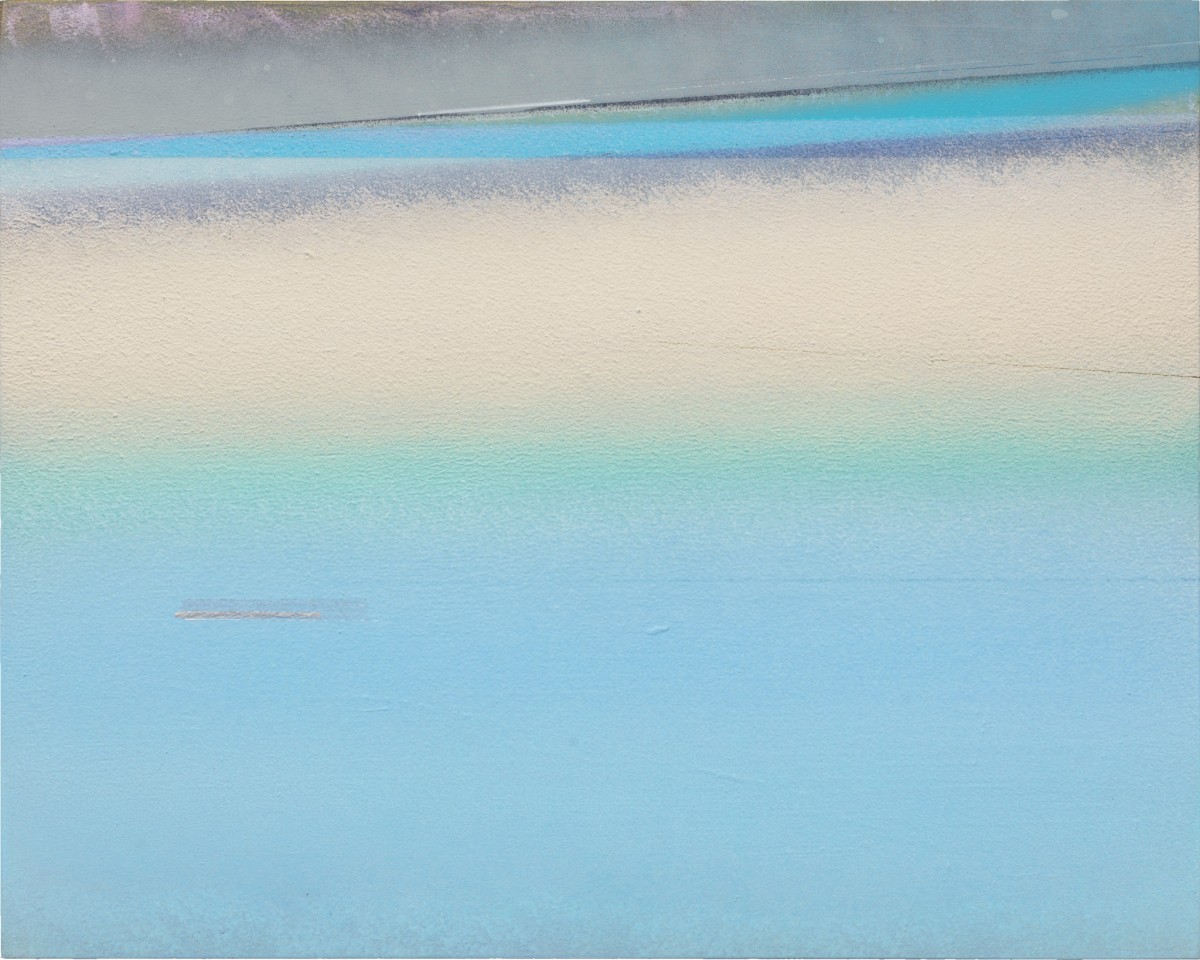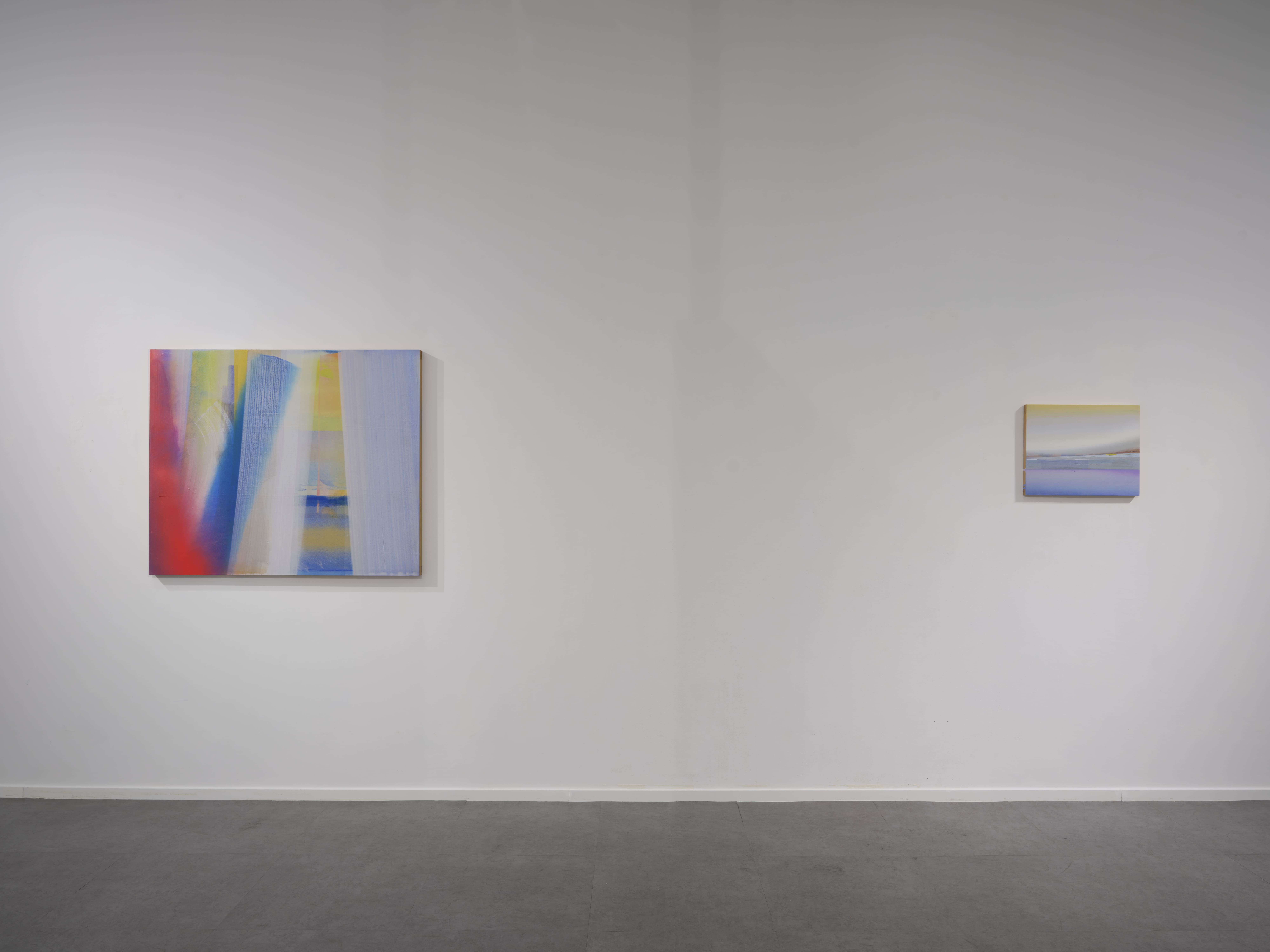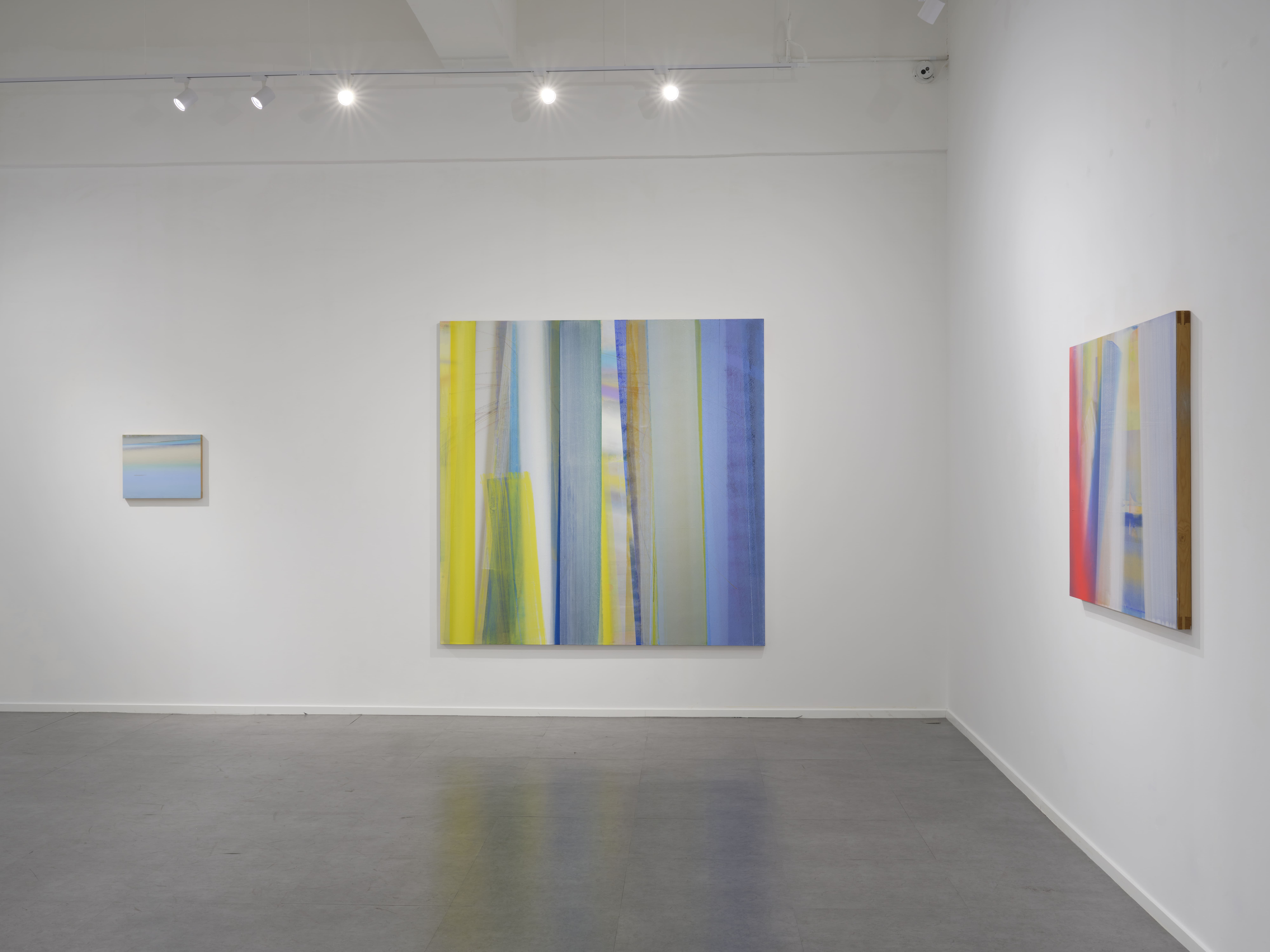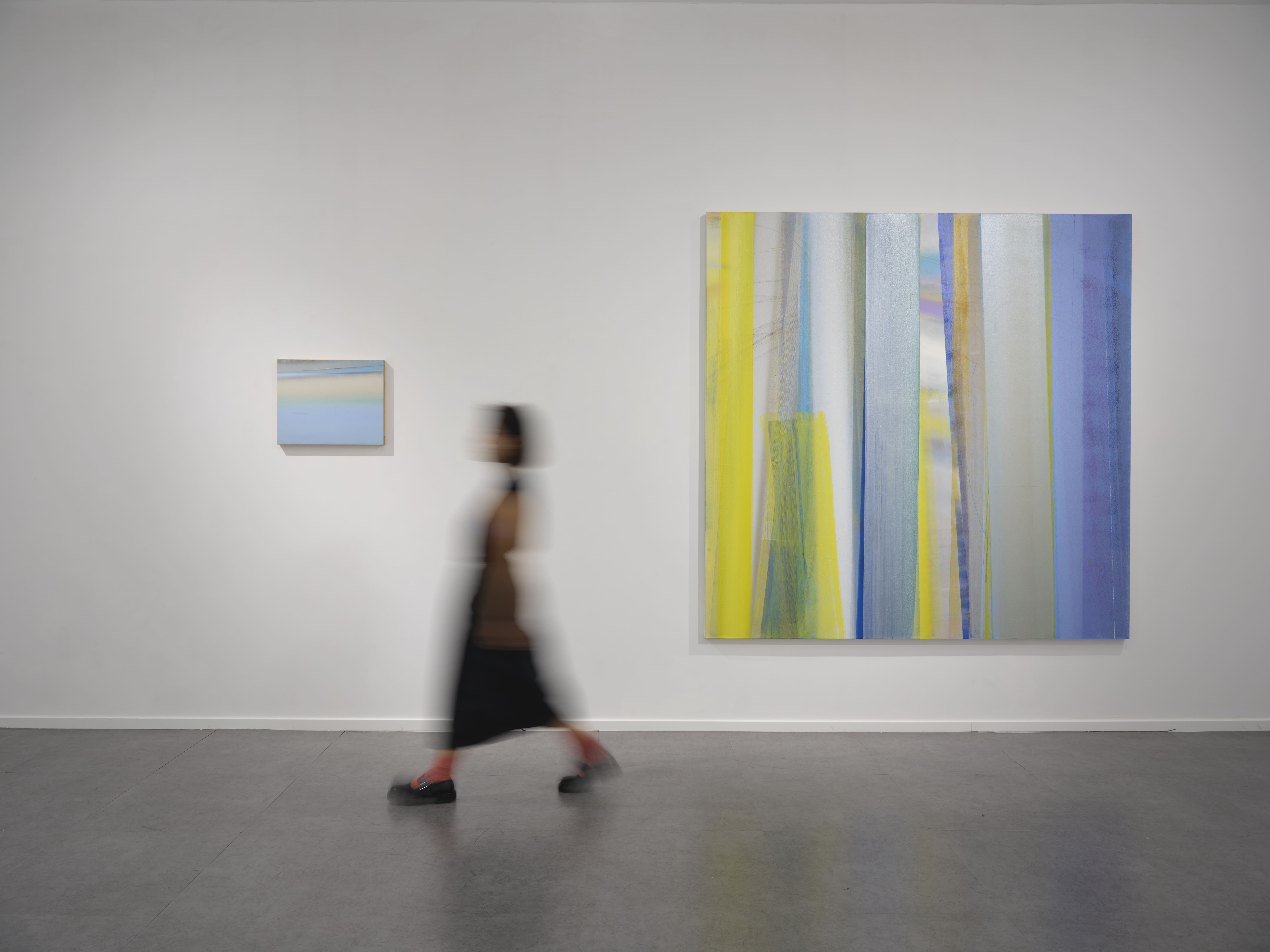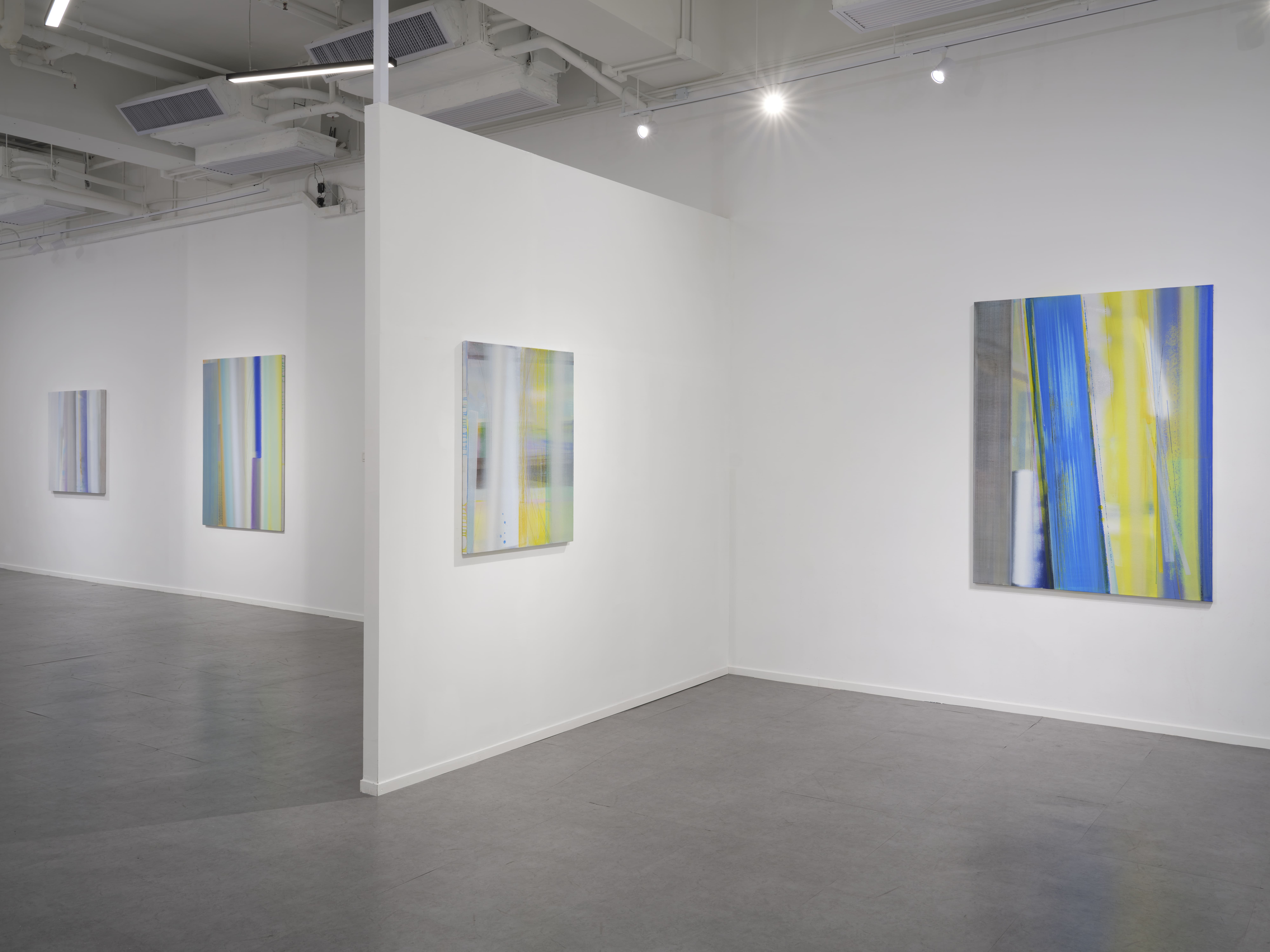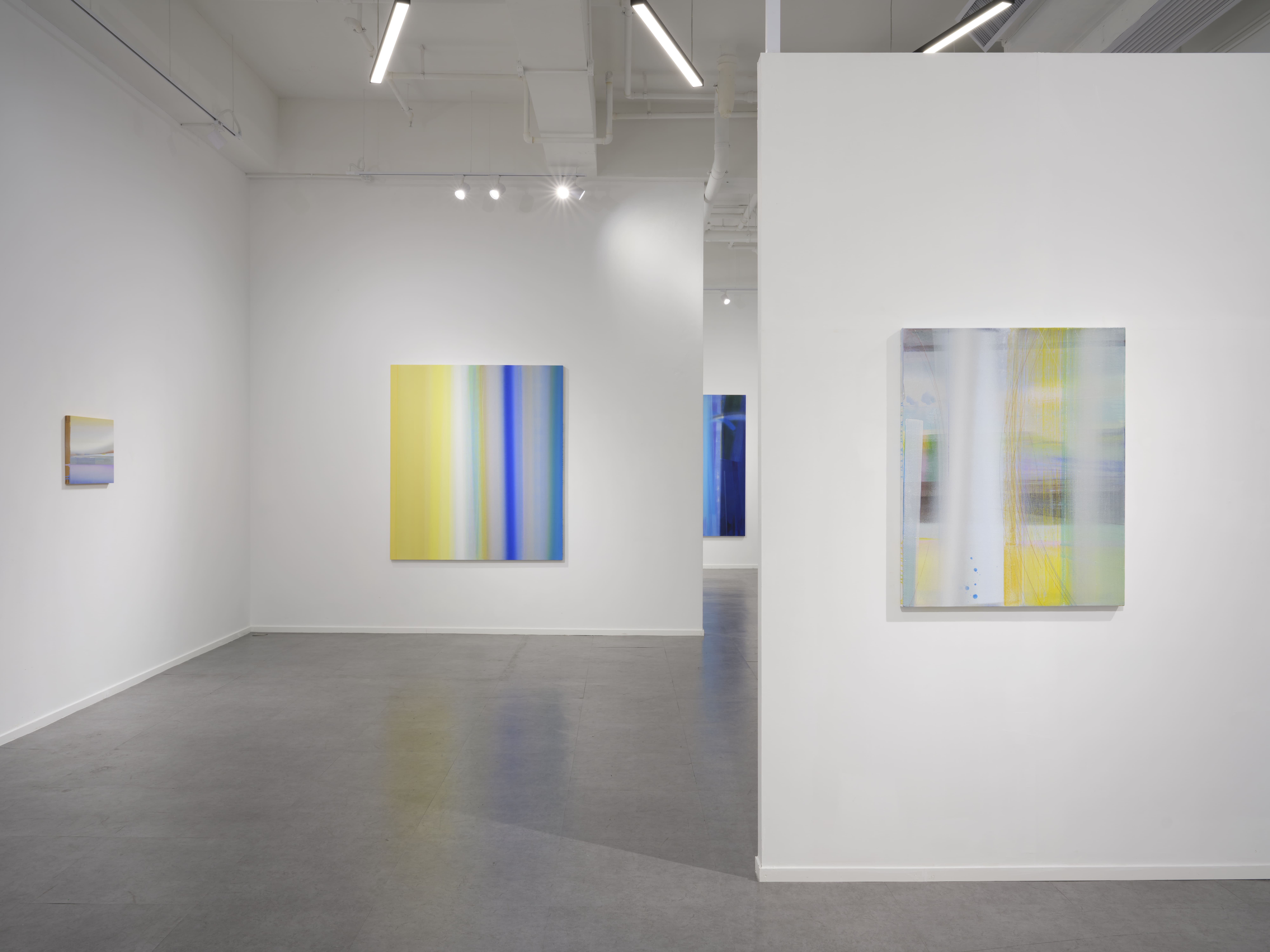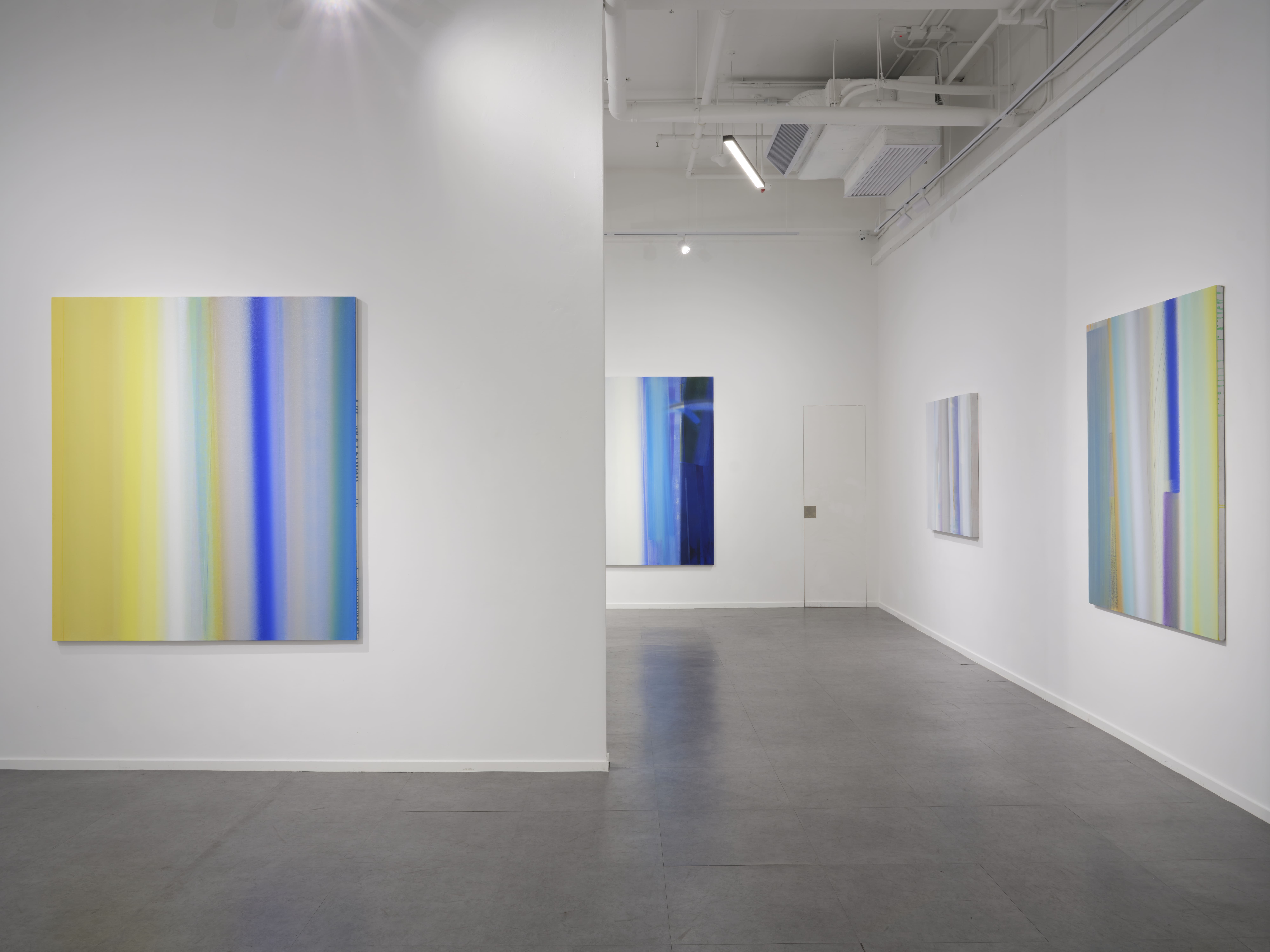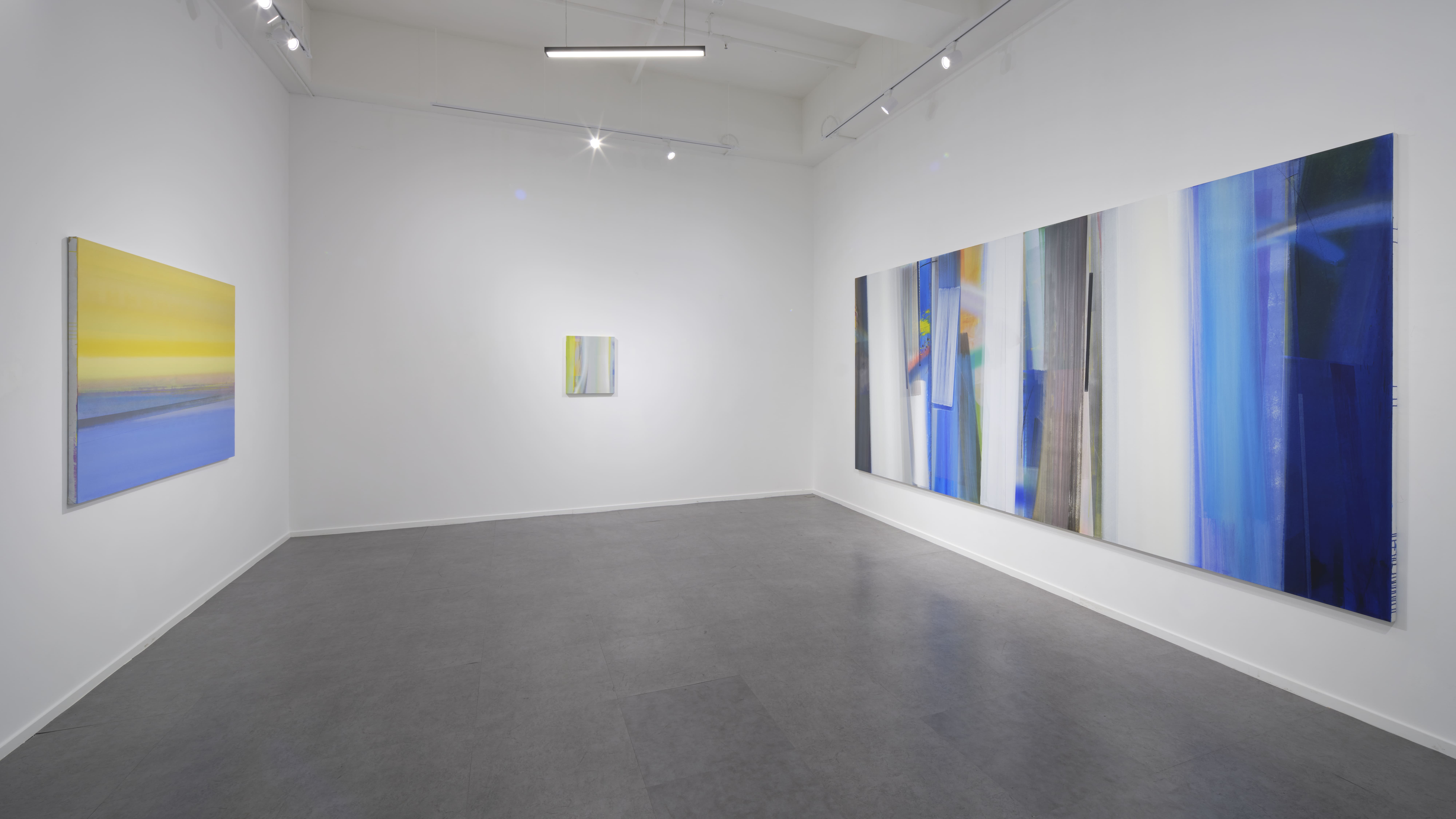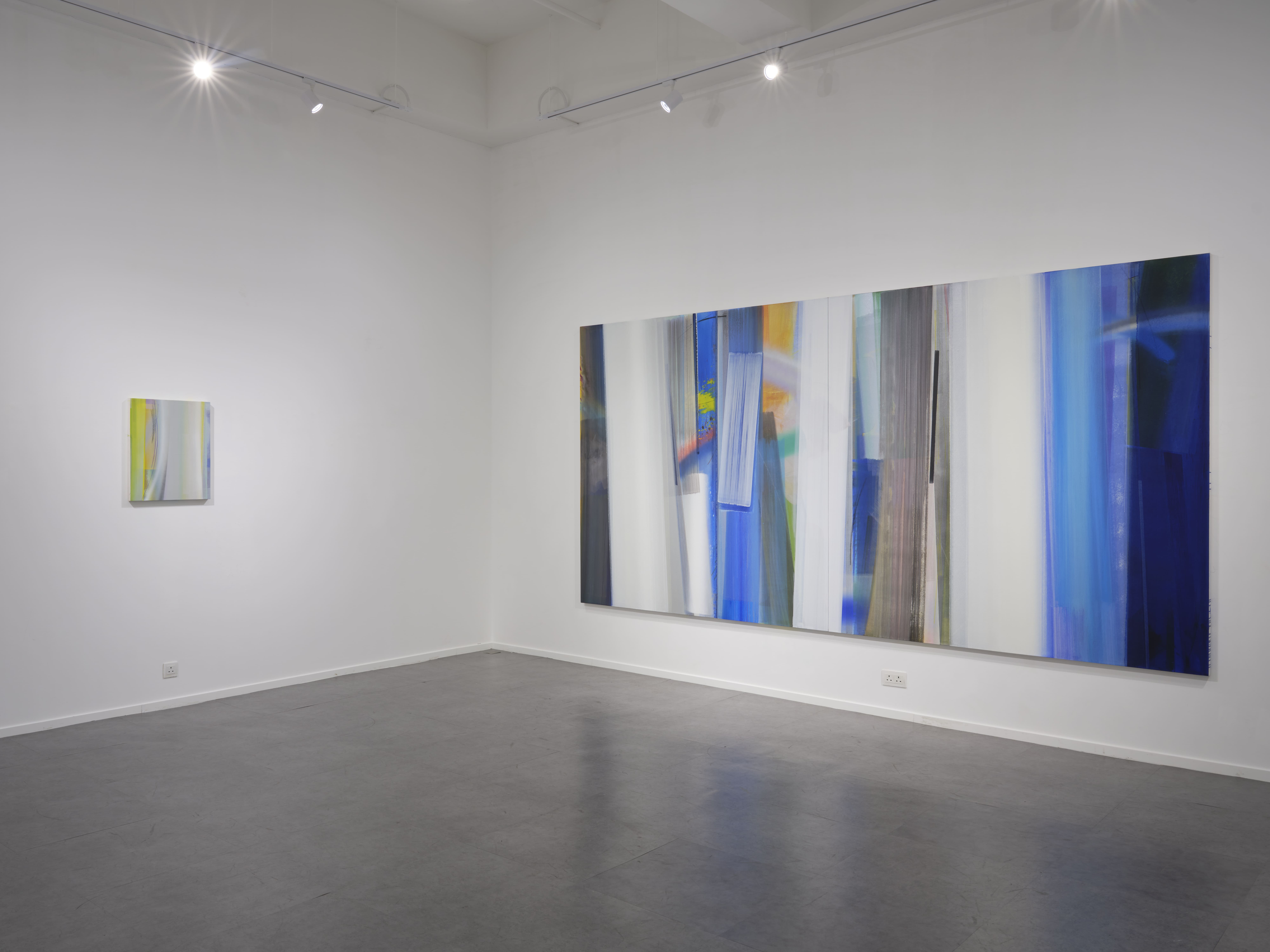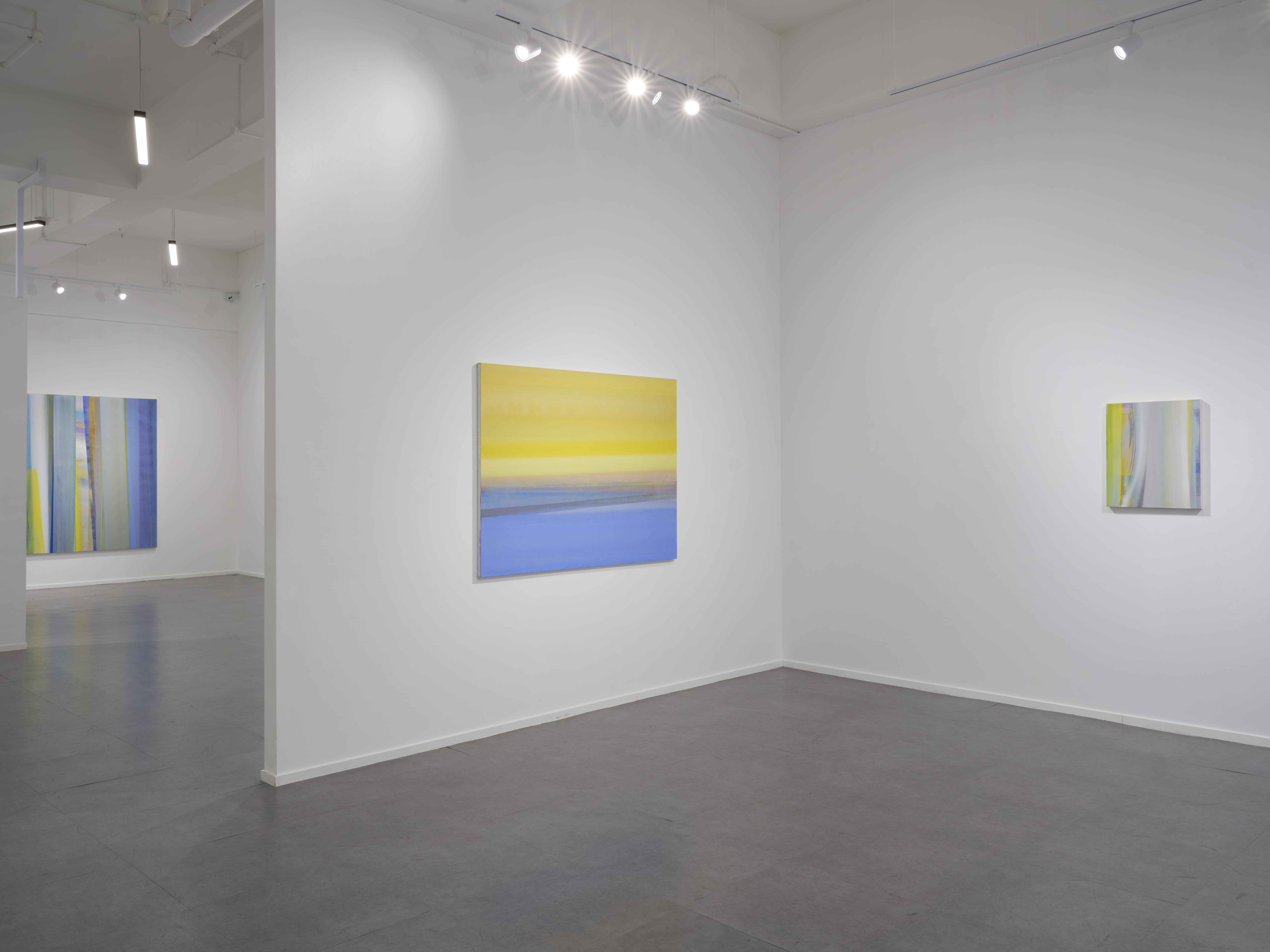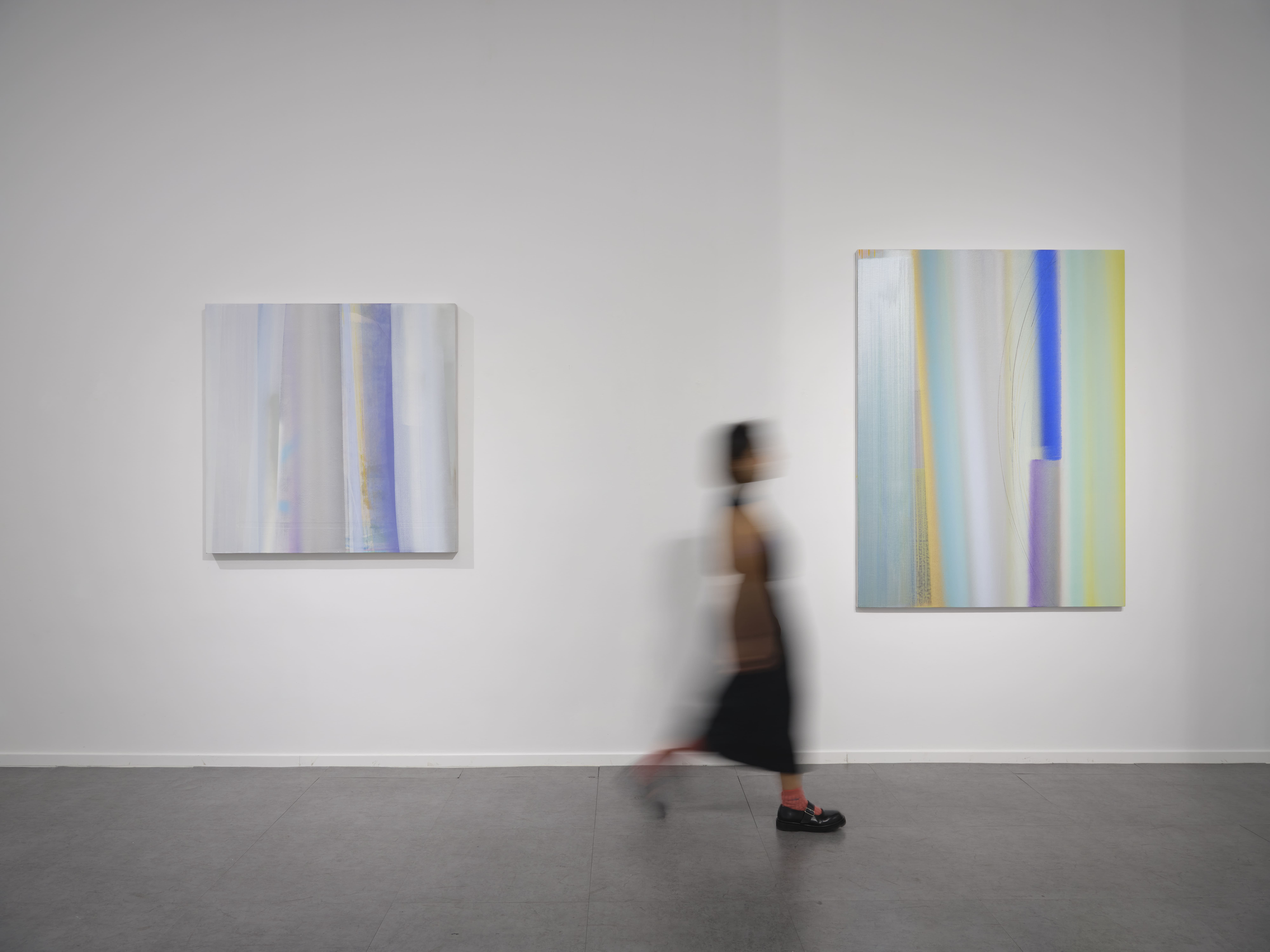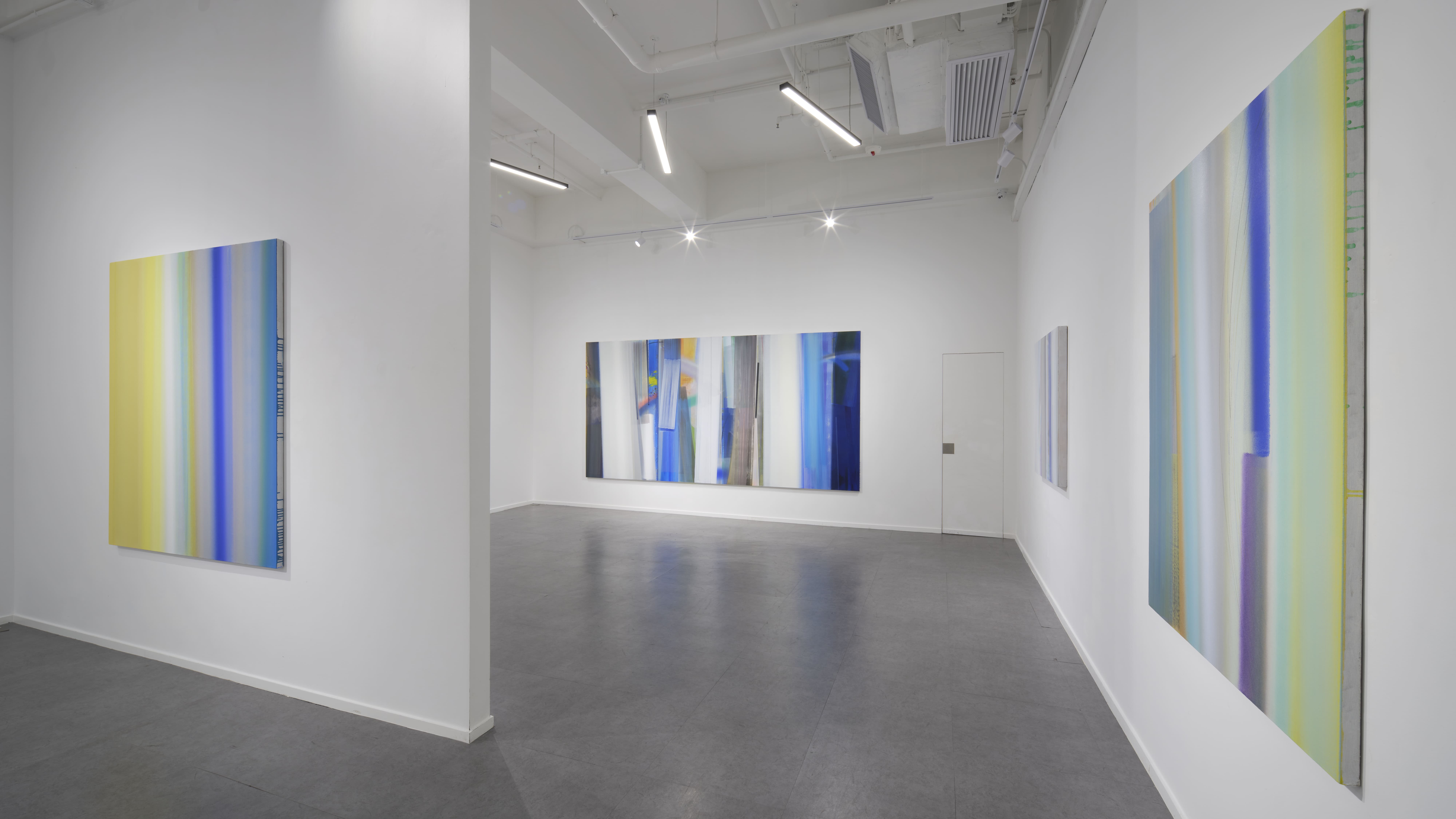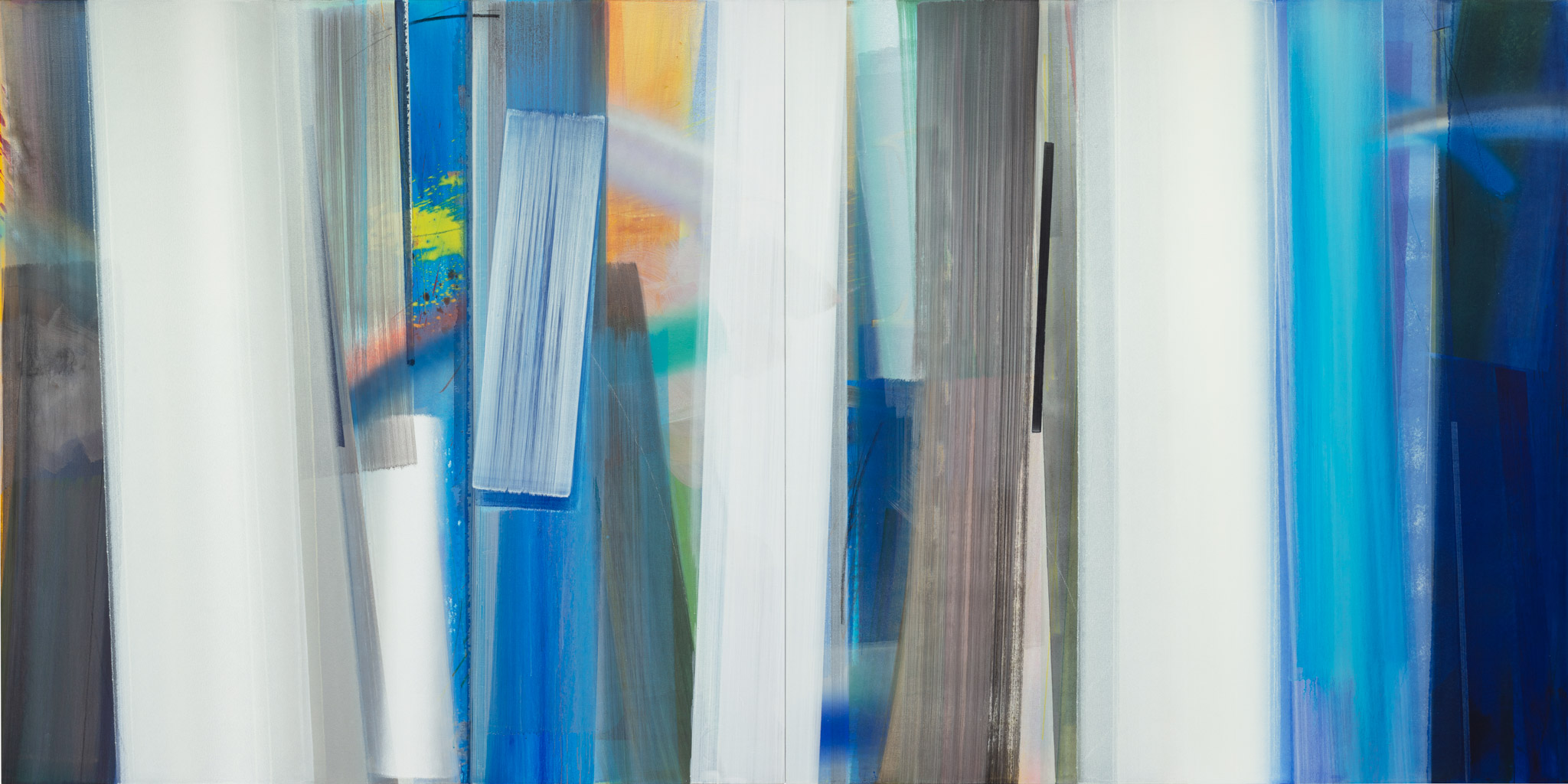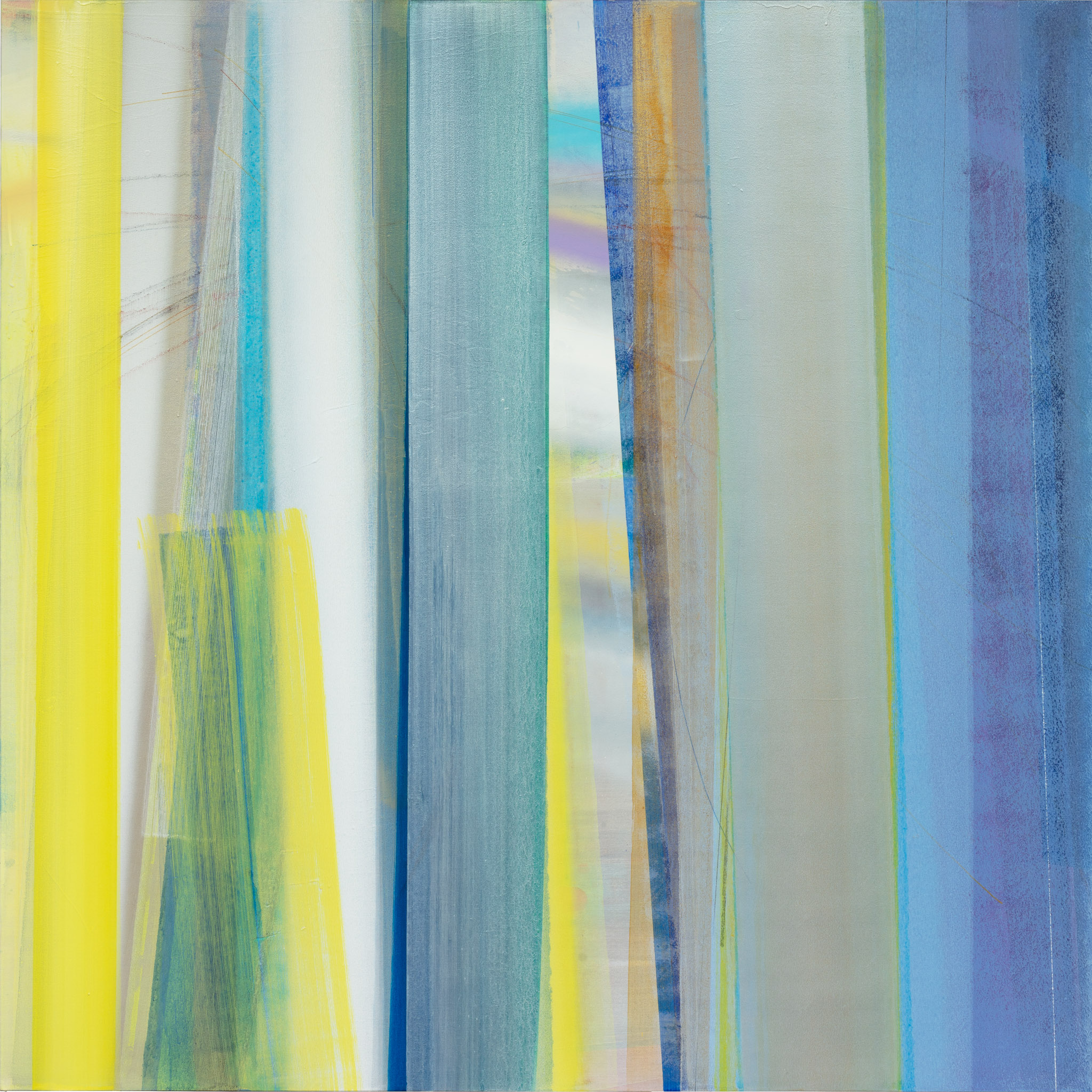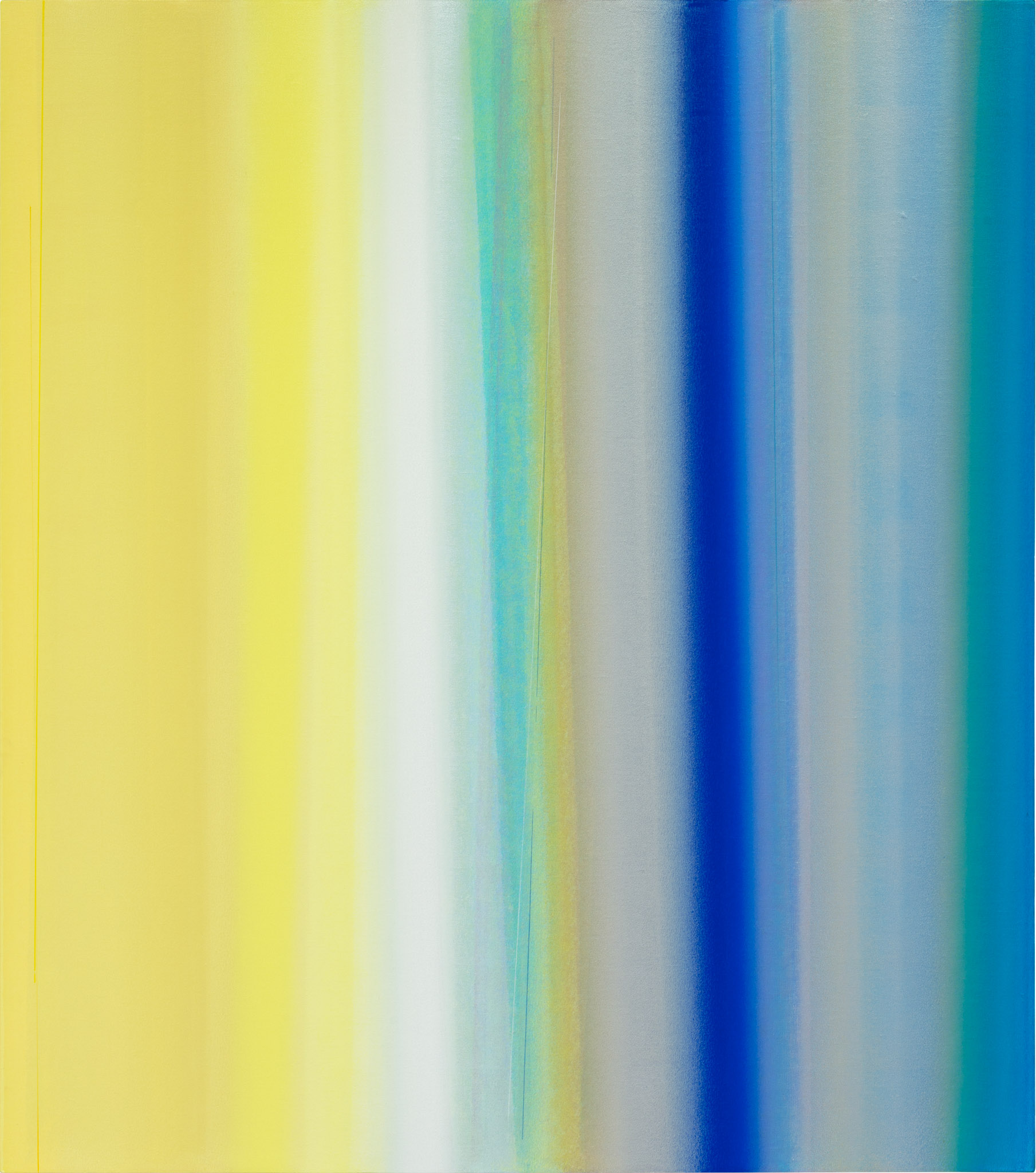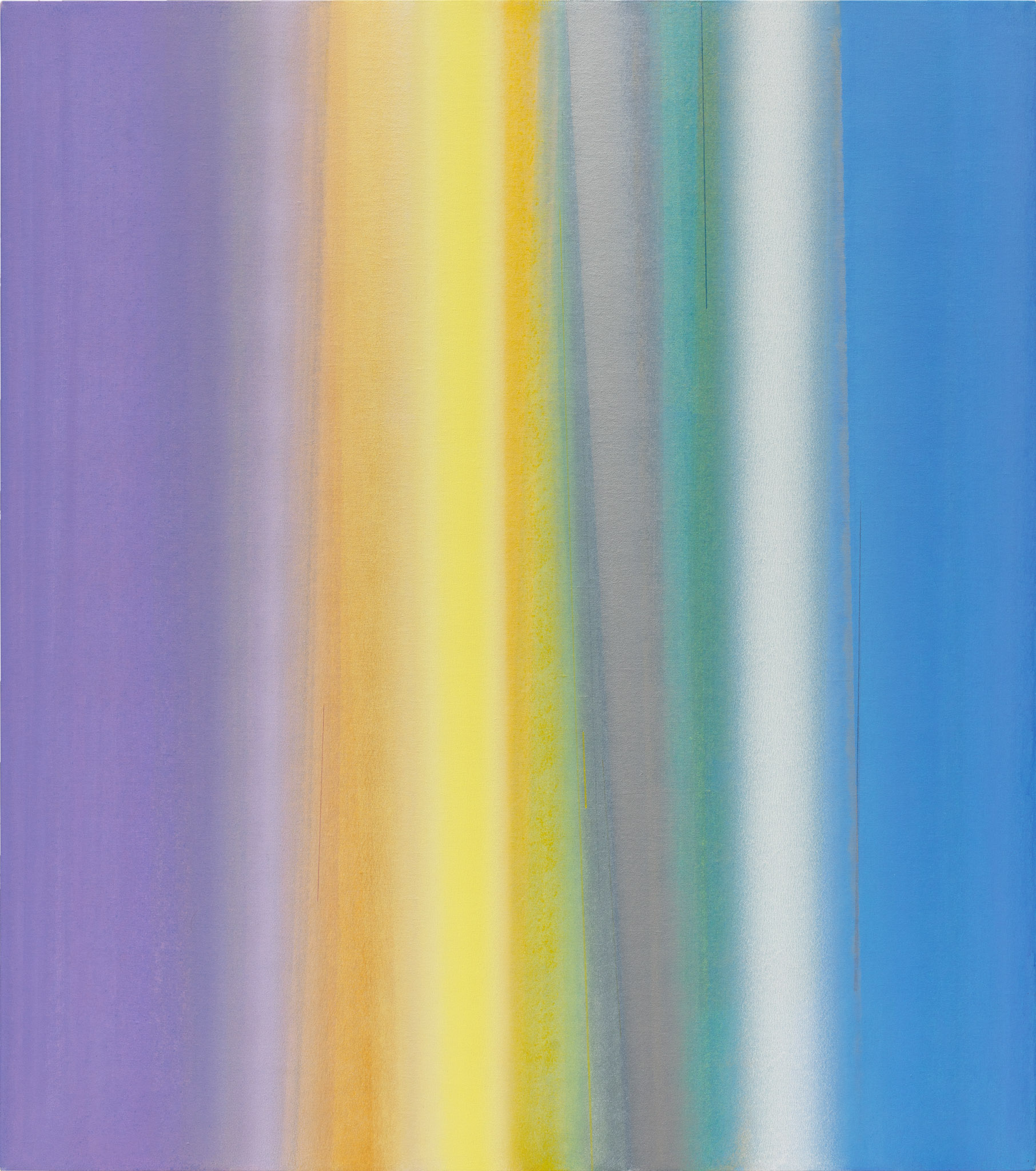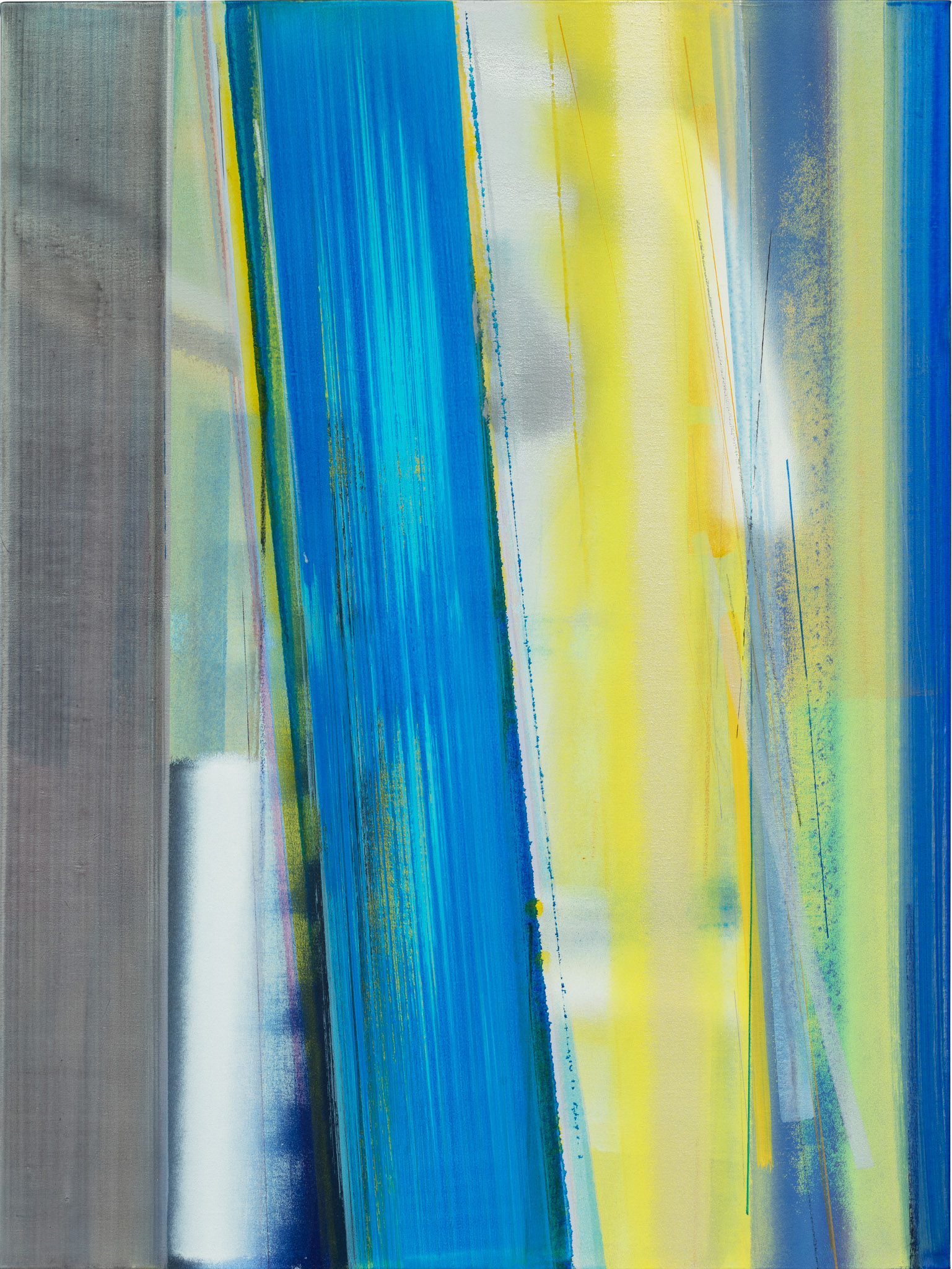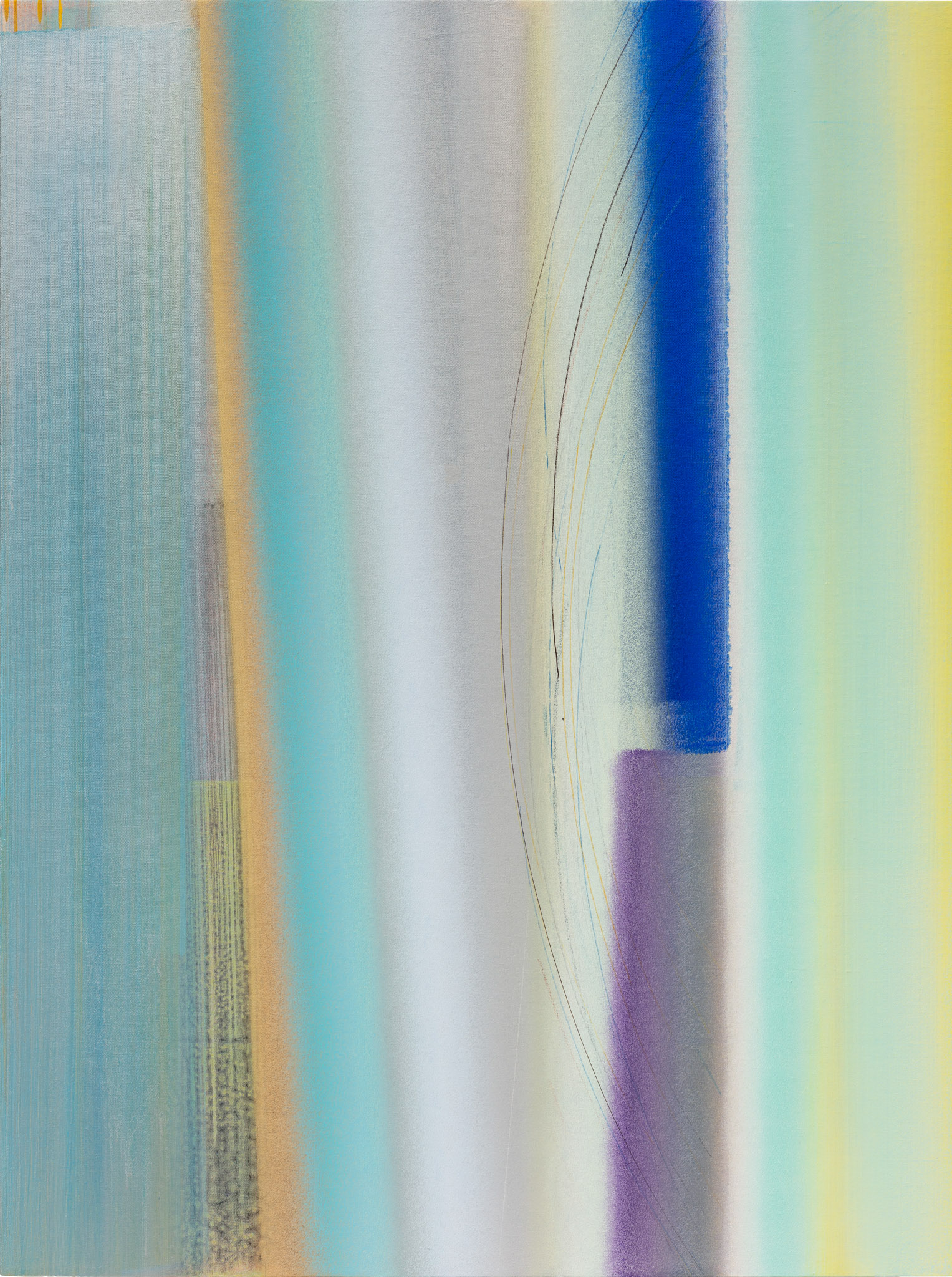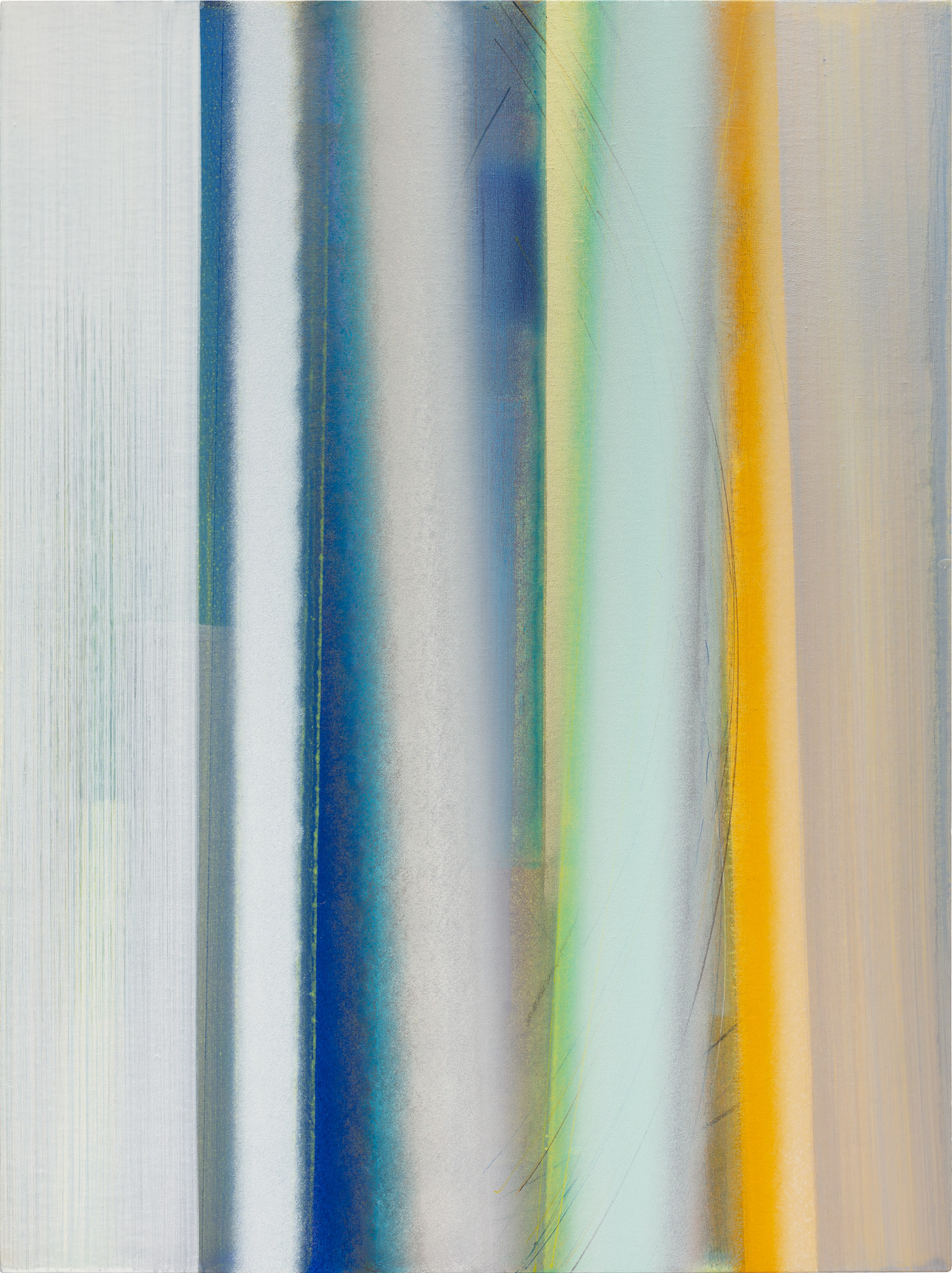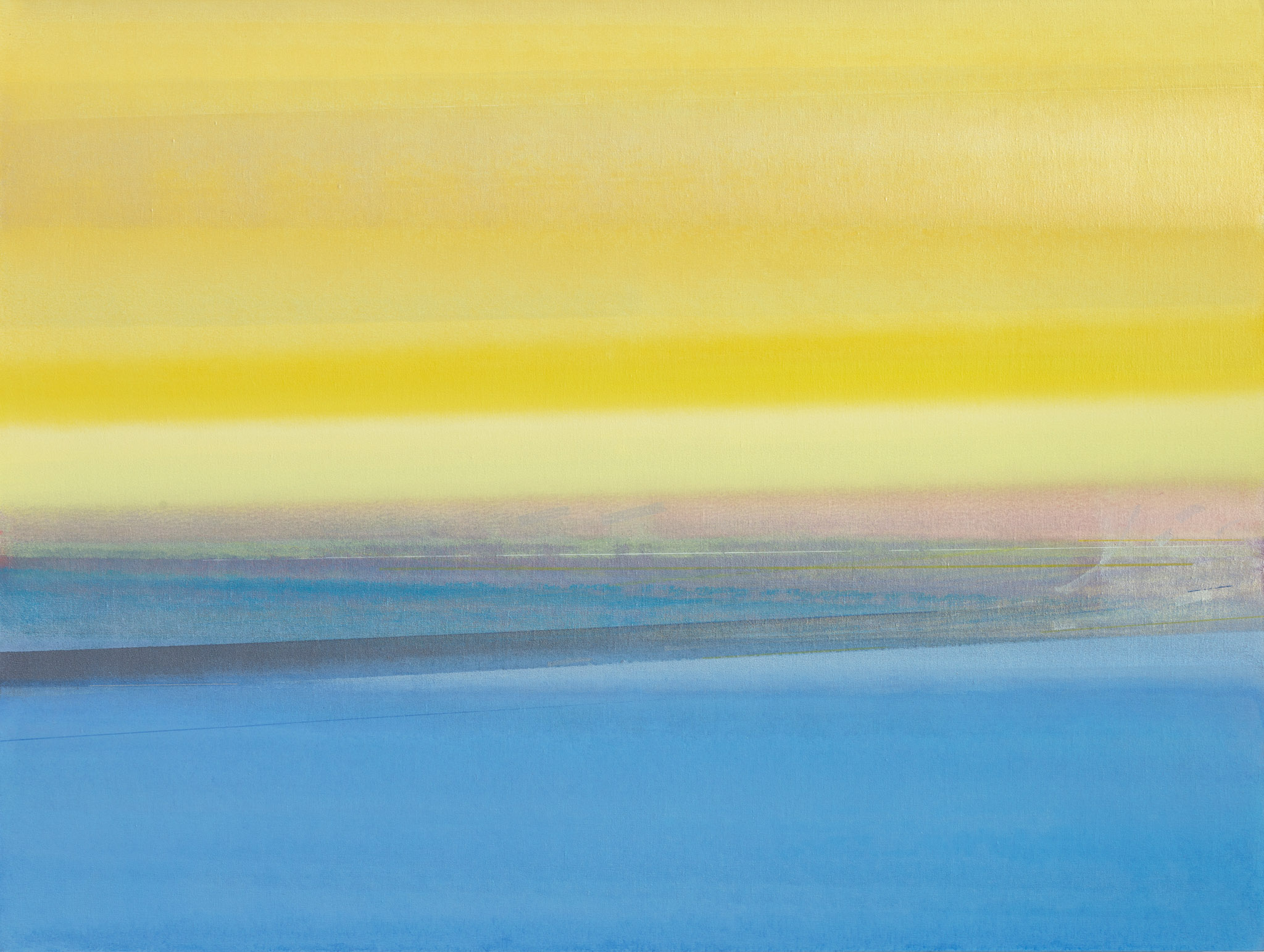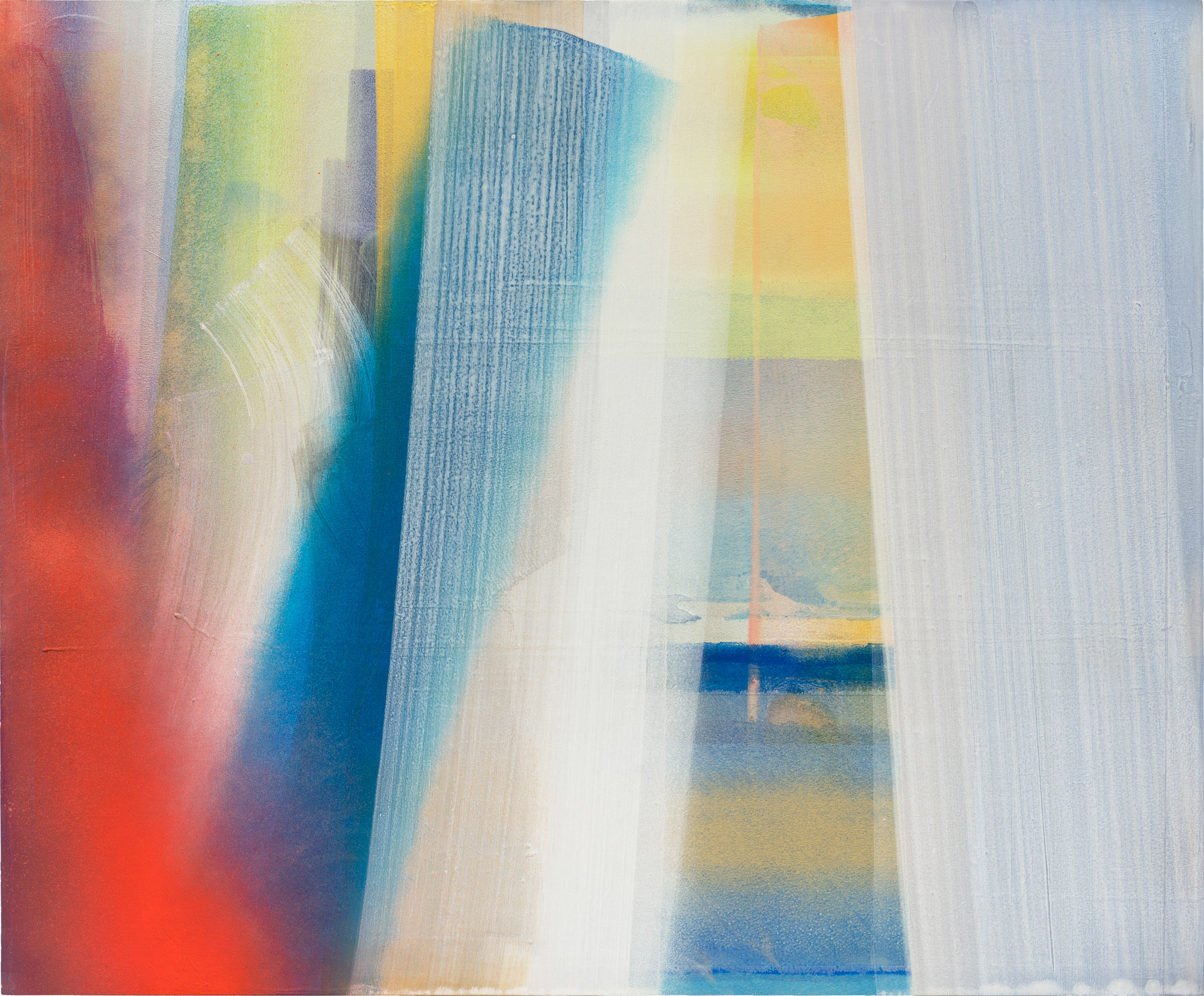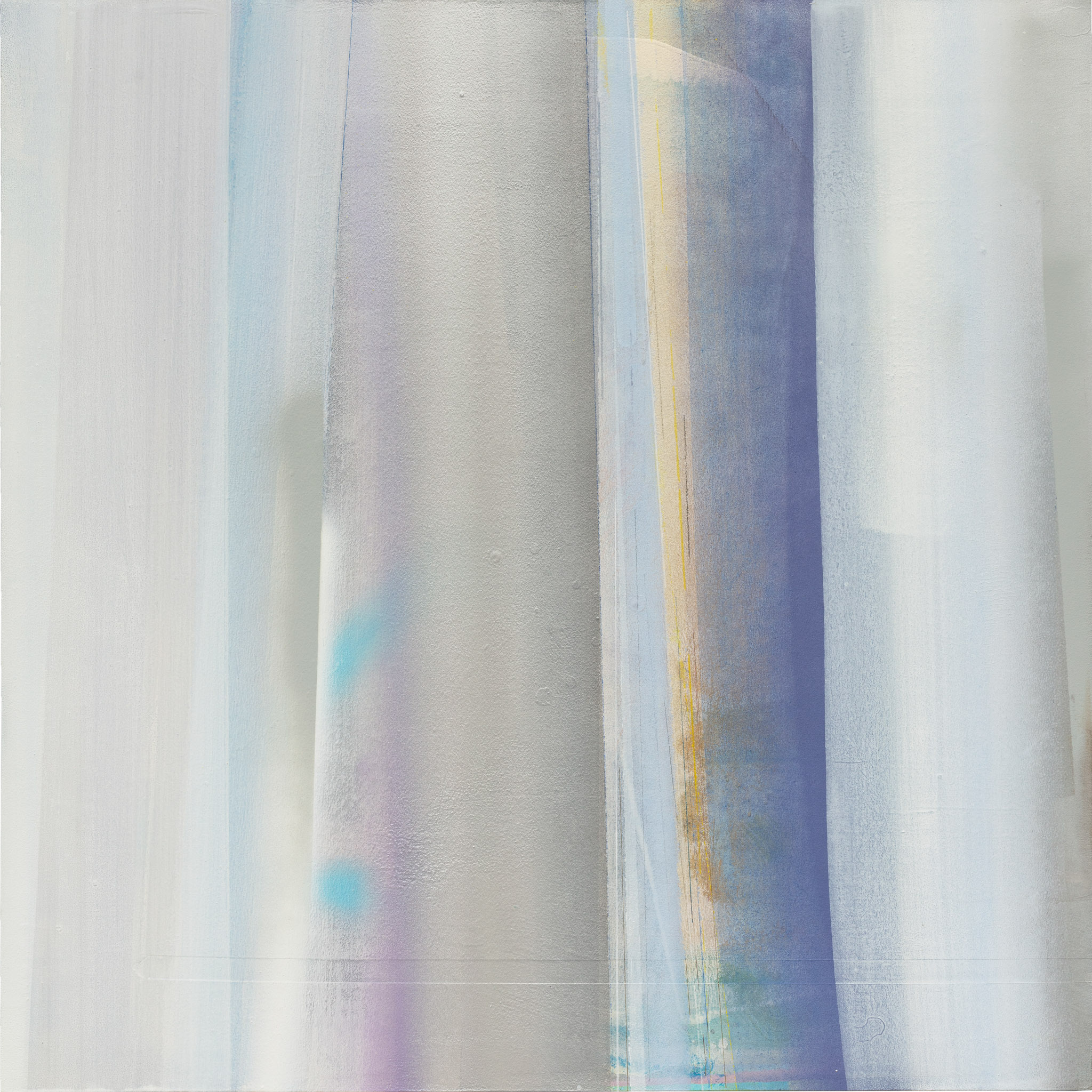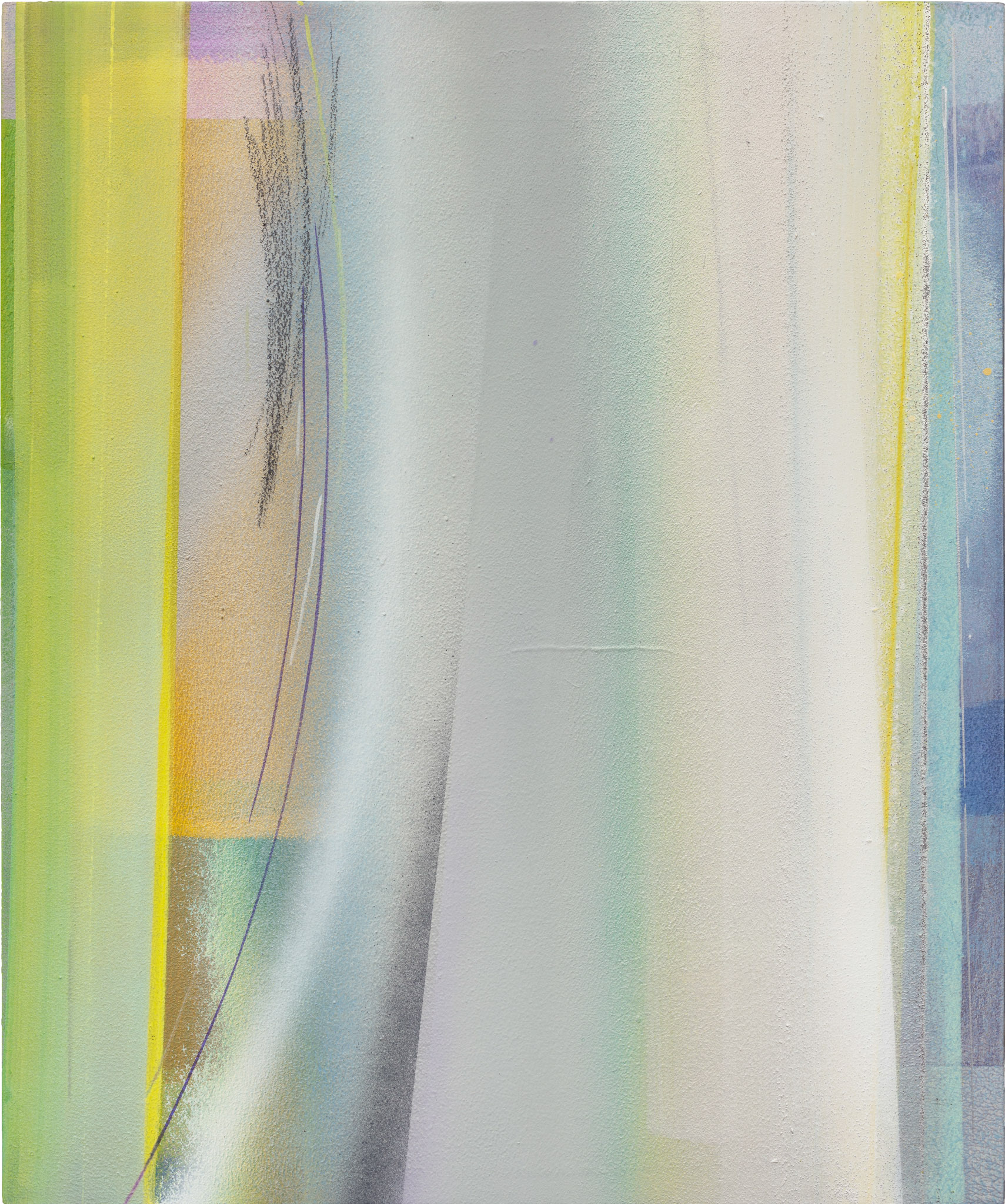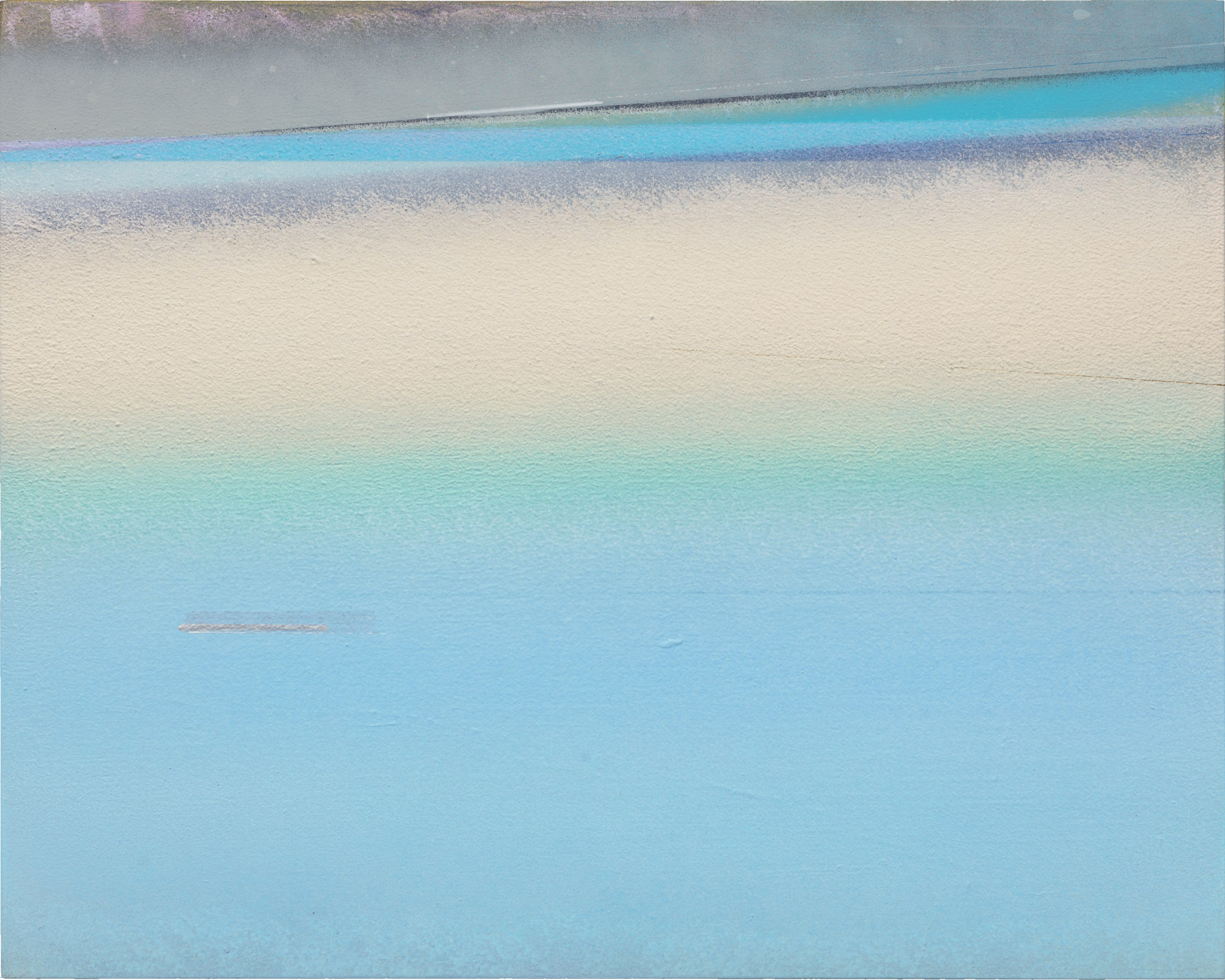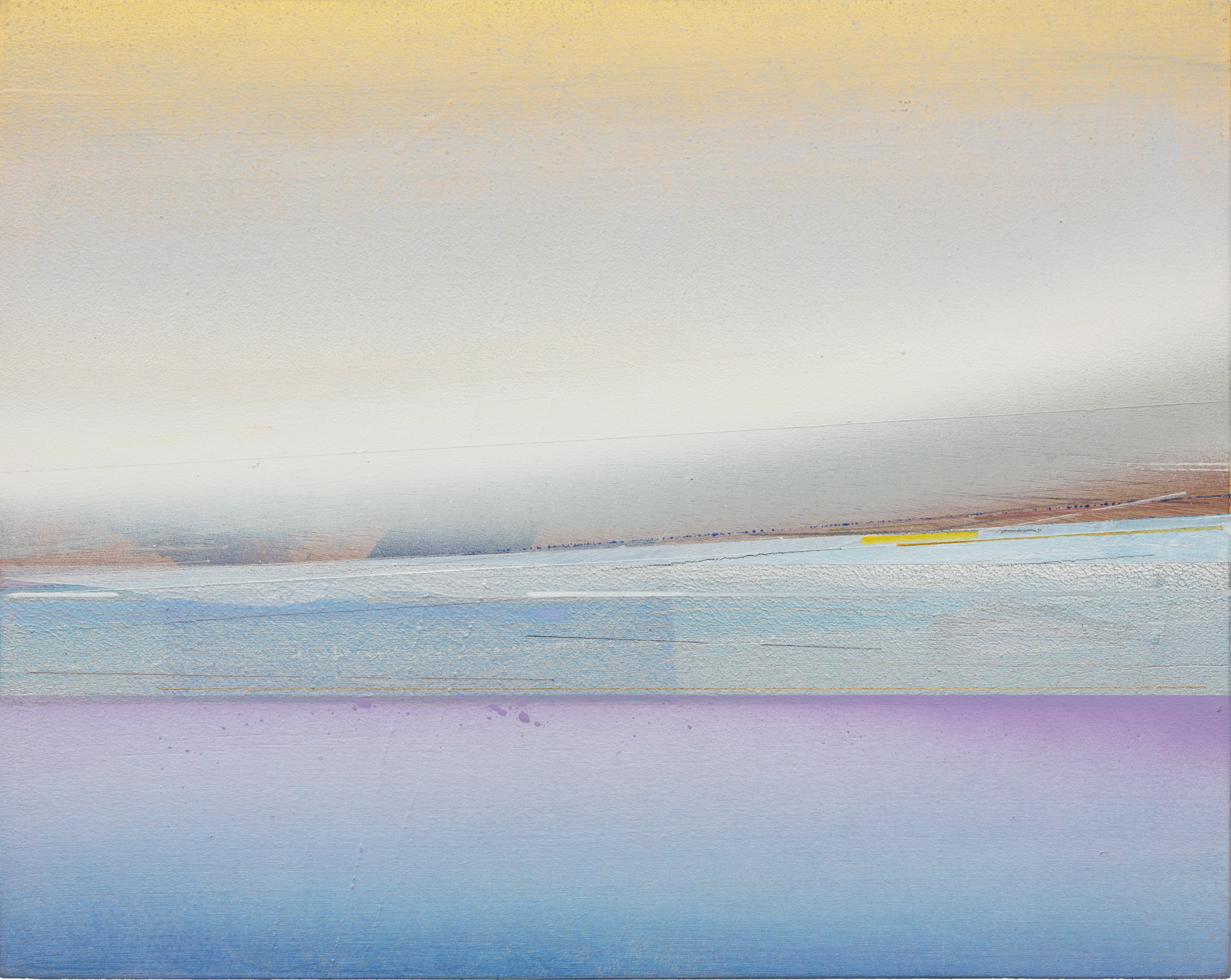 X
Wang Zhiyuan
September 30–November 27, 2021
MINE PROJECT (now MOU PROJECTS) is pleased to present "Wang Zhiyuan," a solo exhibition featuring the latest works by Wang Zhiyuan. Wang's work explores how he interacts physically and consciously with the painting and responds to the constantly changing images. To Wang, painting is a process to experience under a changing and unknown state. The randomness, unpredictability, certainty, strangeness, and serendipity that occurred in this process inspire and influence each other, and constantly push forward his practice. This is the artist's first solo exhibition with the gallery and in Asia.
Wang Zhiyuan uses a variety of materials in his practice: acrylic, spray paint, and charcoal are repeatedly stacked together to create strips of colors that run through or rest on the canvas. Contrasting colors cross and cover each other, detailed scratches and particles of the brushstrokes transit different materials into a blend of gamut boundaries, giving breath across layers of color. In the meantime, Wang pays particular attention to the physical actions during the painting process, such as the interaction between the brush and the extension of the arm, the speed and force applied of the stroke movement, and touches of the multiple textures and mediums. All these specific processes constitute the abstract fields and traces.
Notably, some circular trajectories of lines can be found in several works in this exhibition, which do not form a perfect circle. Loose and hidden, they are unpredictable outcomes that occurred during the artist's practice. They surge in a gentle and open state, reflecting the artist's experience in painting—only when "painting" is started, the essence of painting generates "new feedback" through repetition.
In "Will I Lucid Dream Tomorrow?—About Wang Zhiyuan's Painting," Yu Weiying said, "Wang Zhiyuan's painting practice introduces an attribute of modernity: when it comes to a painting's multidimensional nature, the unpredictability of one's inner world is often more chaotic than the changes in the outside world."
About the Artist
Wang Zhiyuan (b. 1990, Hebei, China) focuses on paintings. His practice explores how he interacts physically and consciously with painting and responds to the constantly changing images. The painting itself is the inspiration, reference, and content of his practice.
Wang's notable exhibitions and residencies include "Related to the Expression of the Material," OCAT, Xi'An, China (2022); "Sunshine, Air, Water," solo exhibition, CLC Gallery Venture, Beijing, China (2021); "Wang Zhiyuan," solo exhibition, MOU PROJECTS, Hong Kong (2021); "I have nothing to say and I am saying it," OCT Boxes Art Museum, Foshan, China (2019); and Lucid Art Foundation Residency, Inverness, California, US (2016).
Wang received his BFA from the Public Art Institute of the China Academy of Art in 2013 and his MFA from the San Francisco Art Institute in 2015.
The artist currently lives and works in Beijing, China.
Wang Zhiyuan
September 30–November 27, 2021