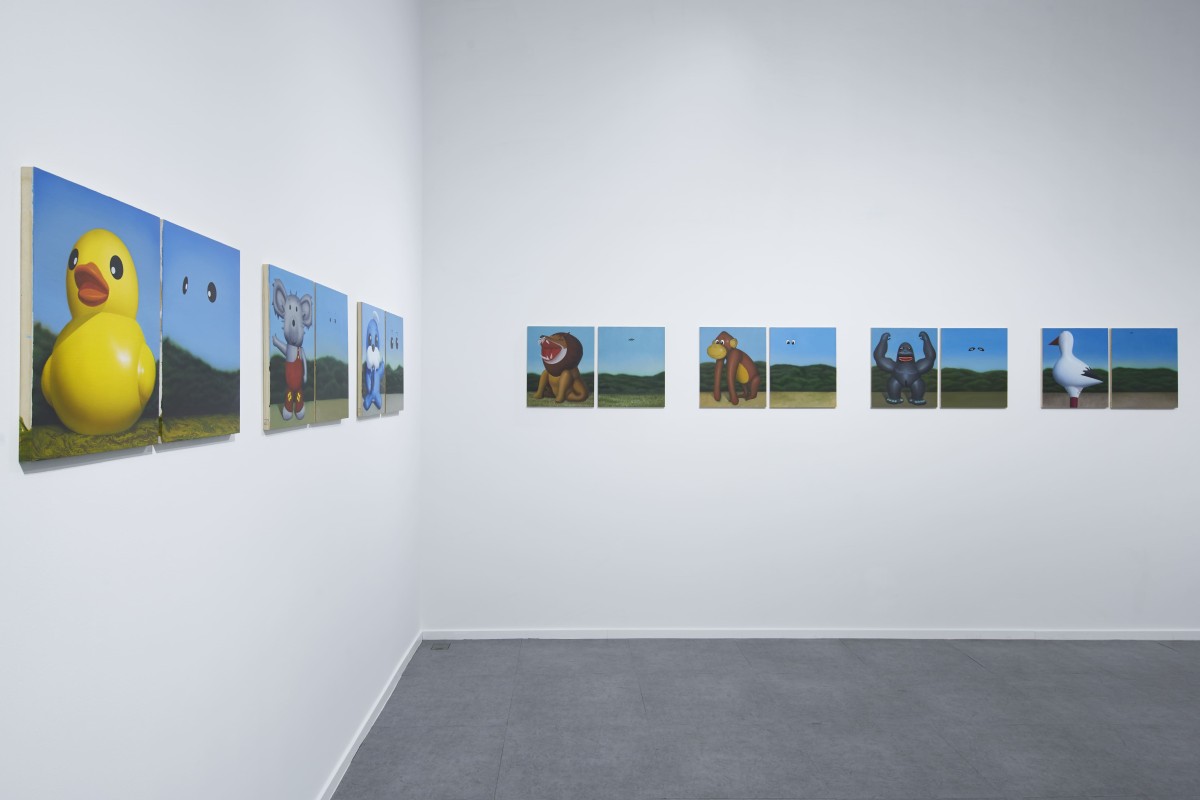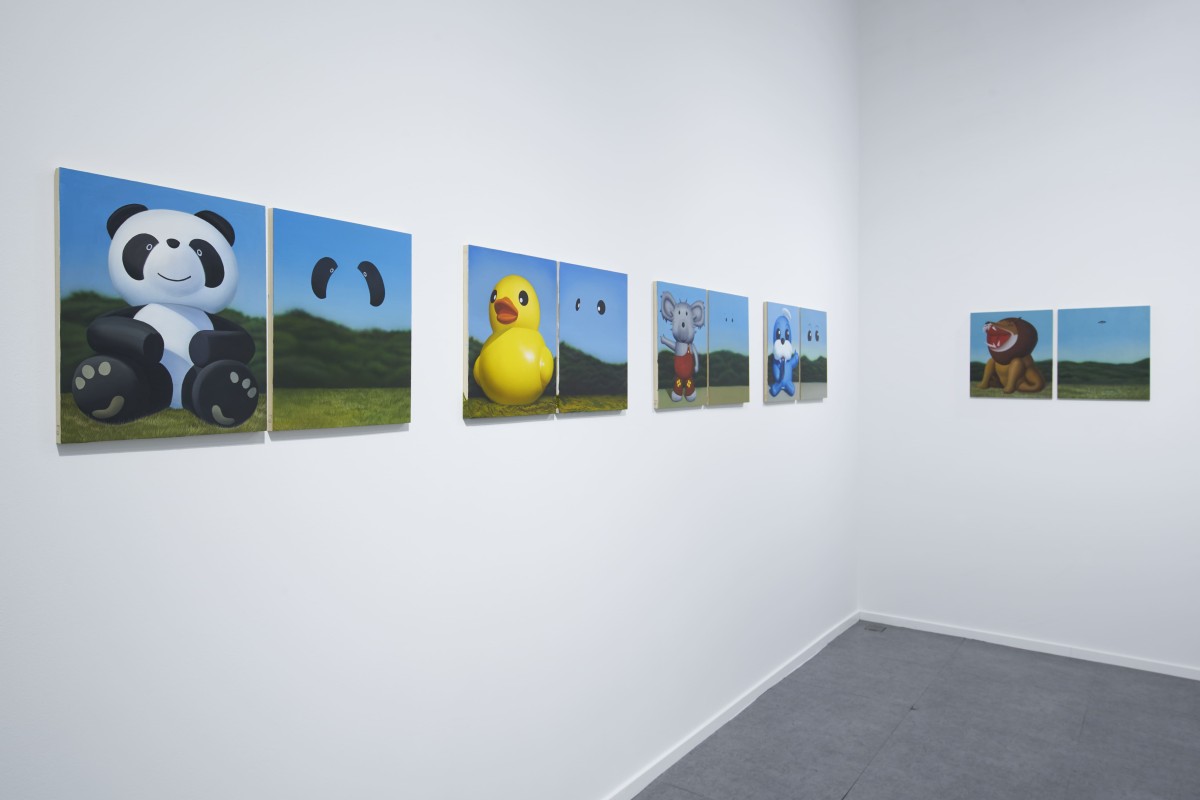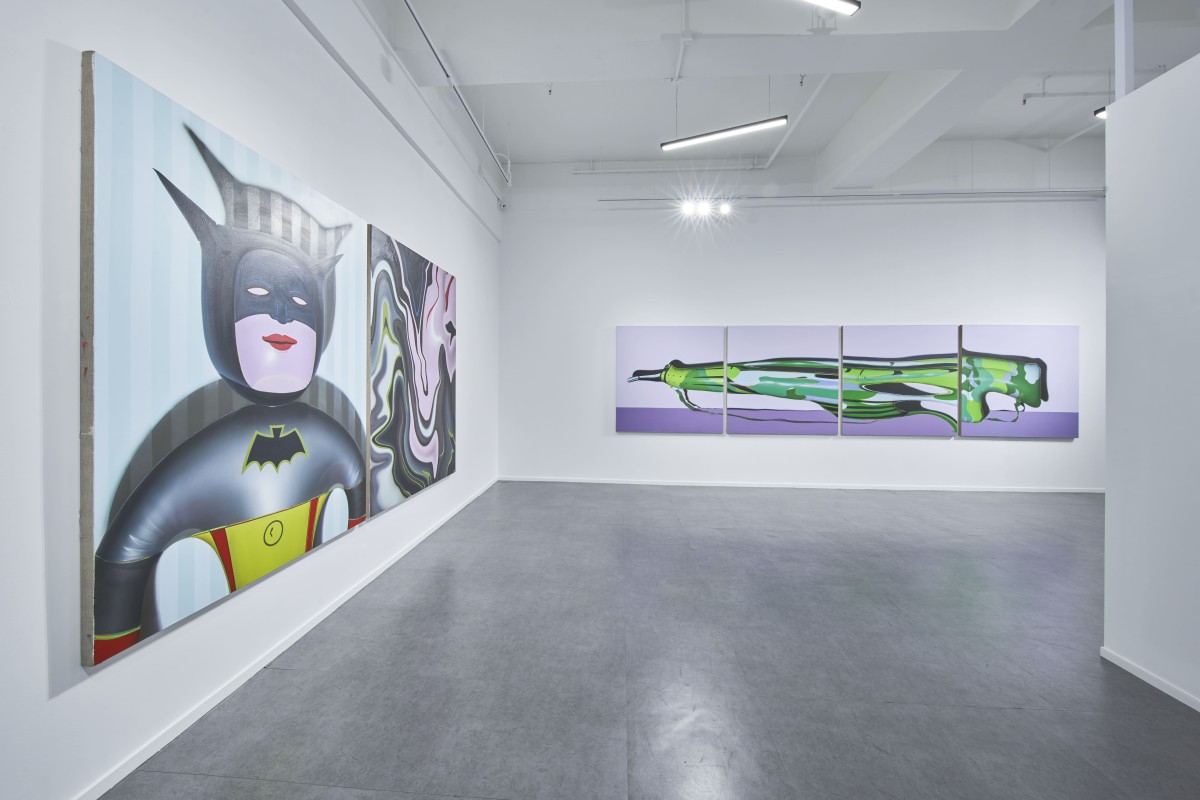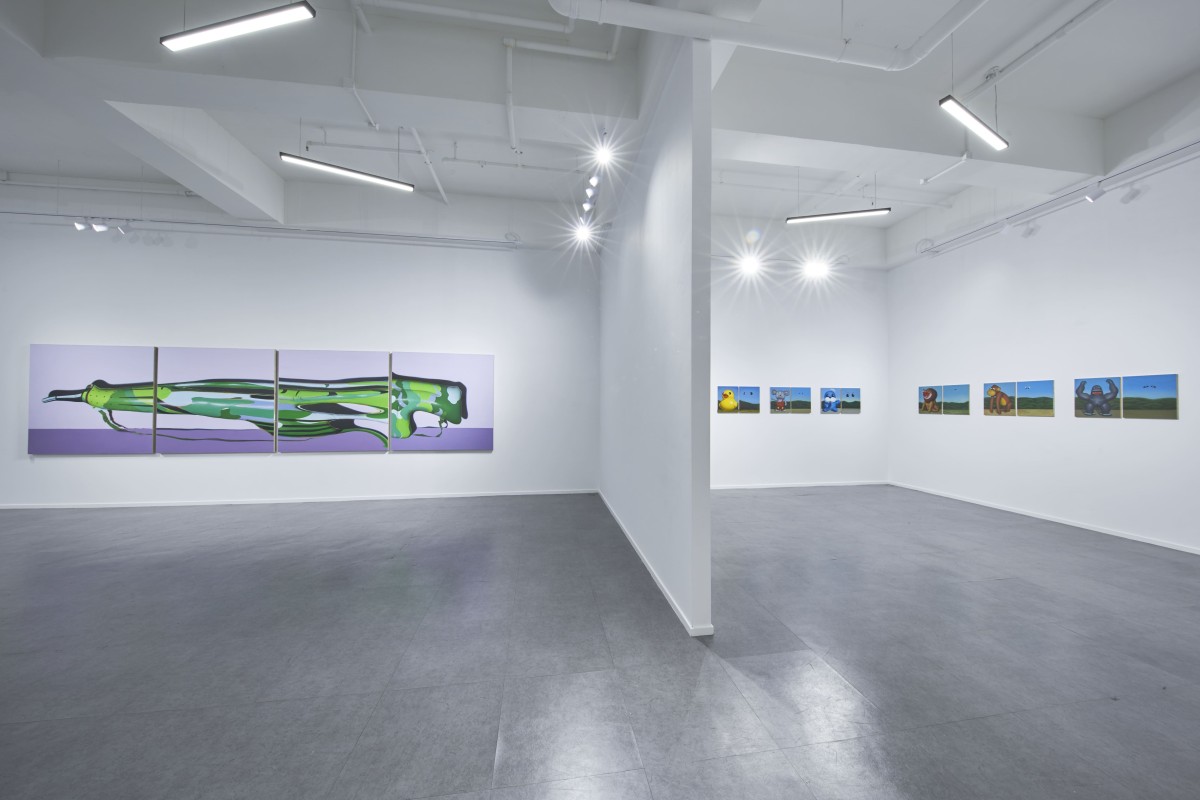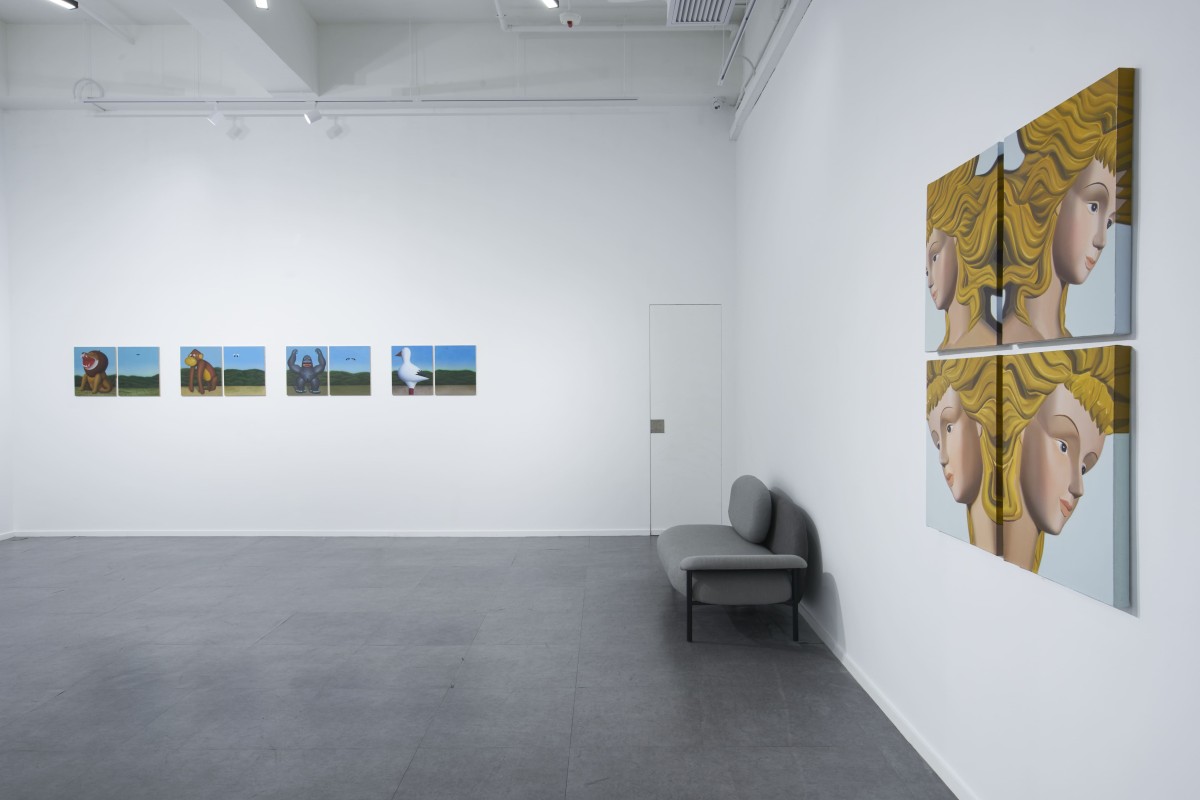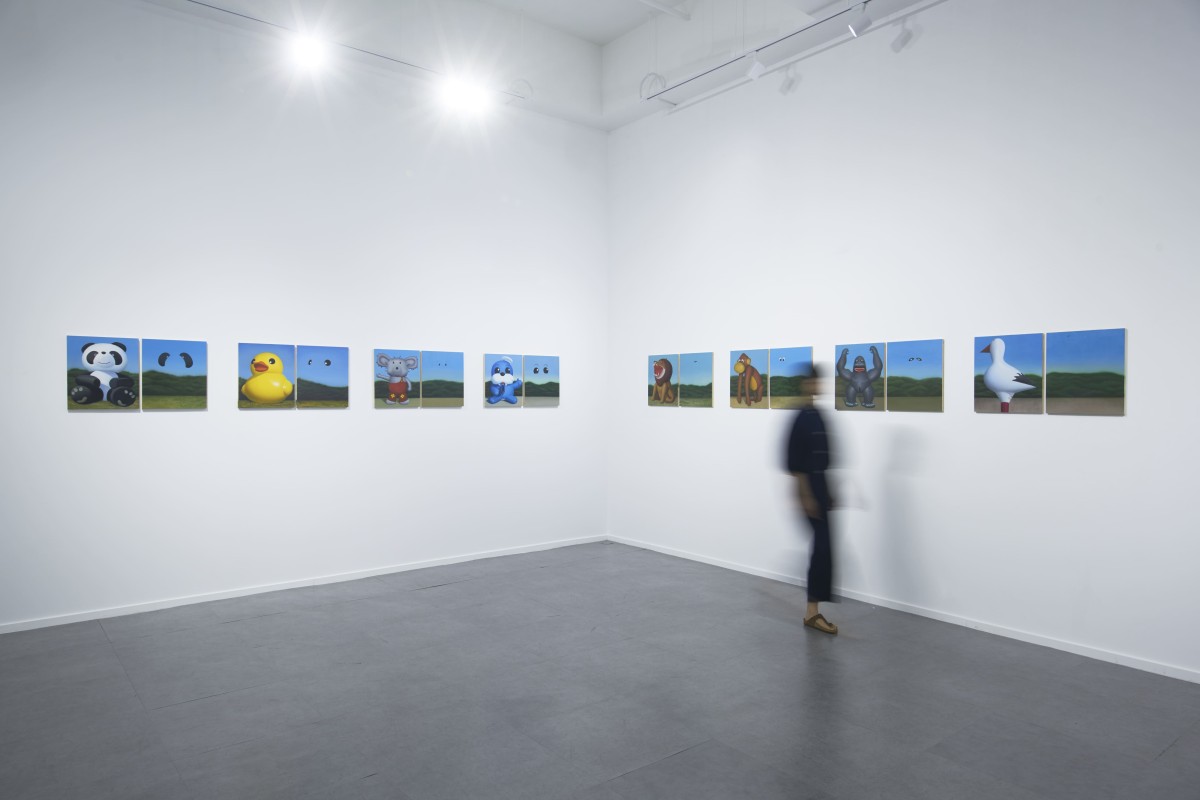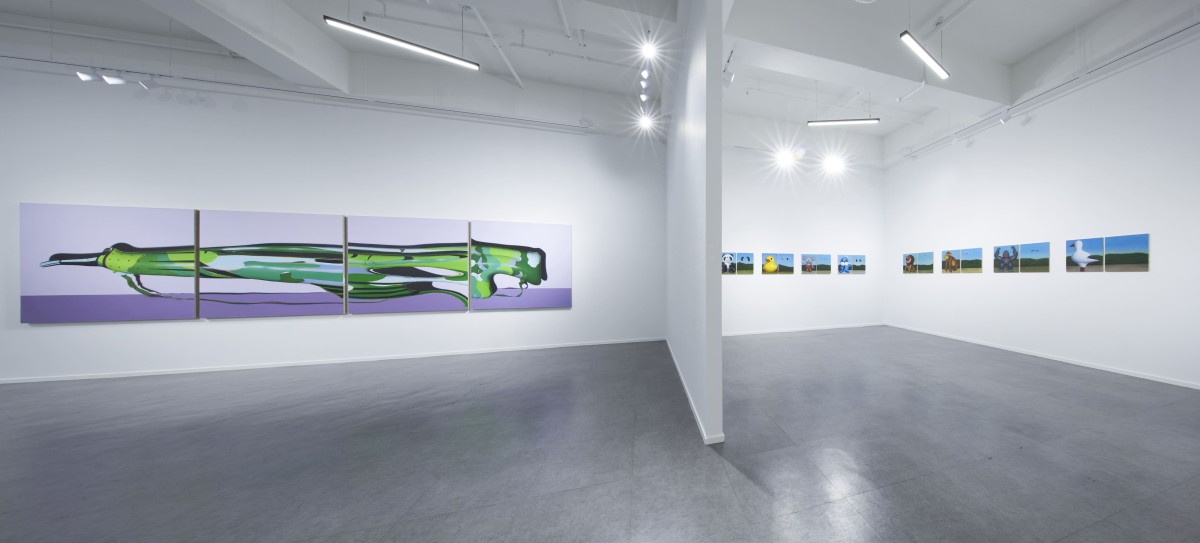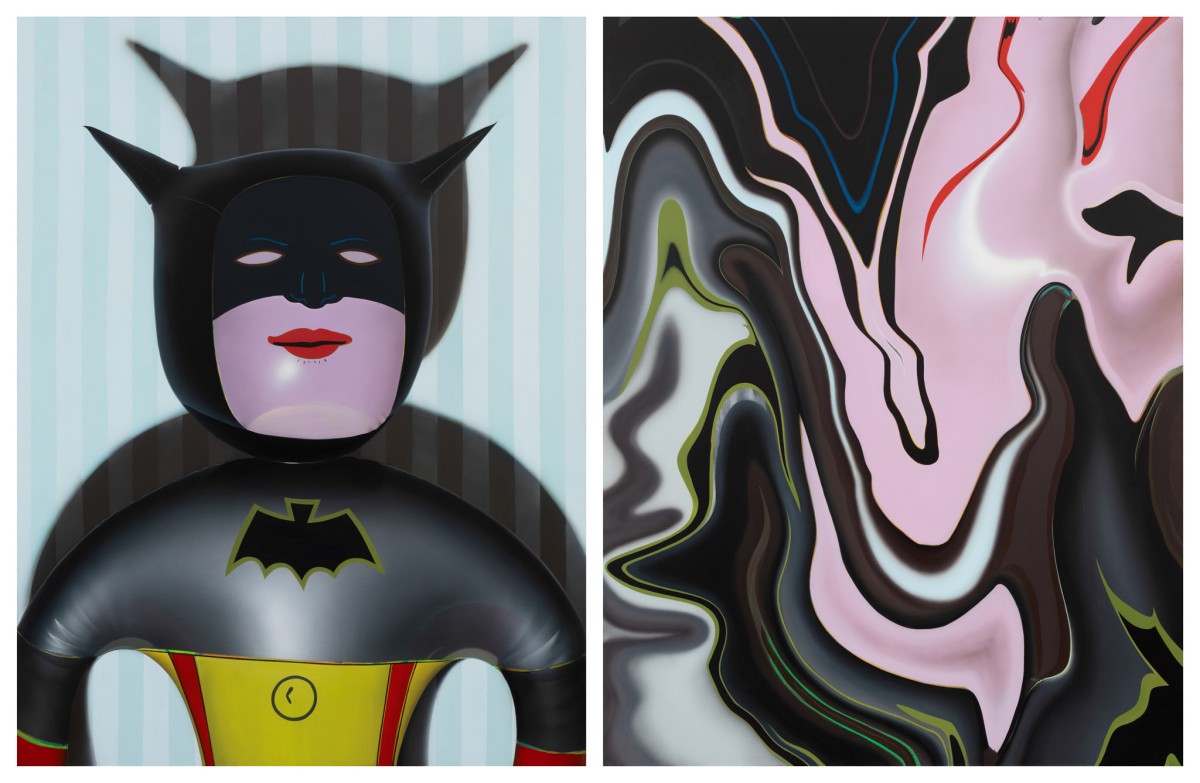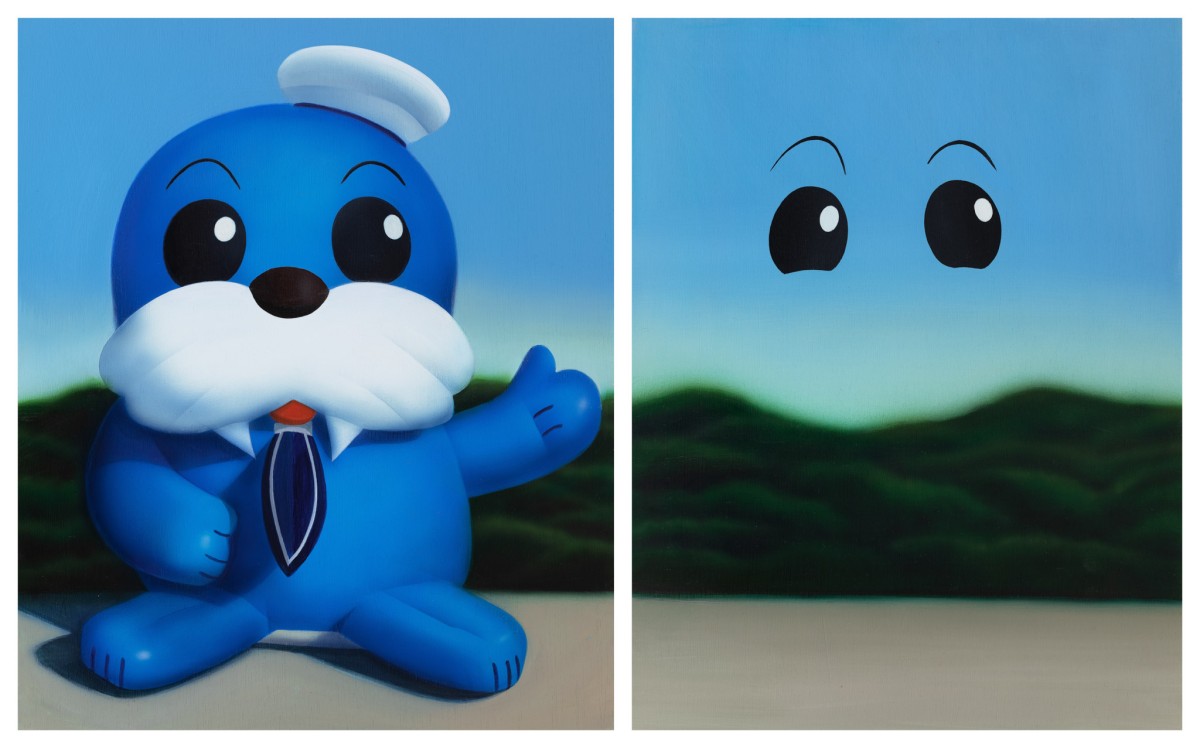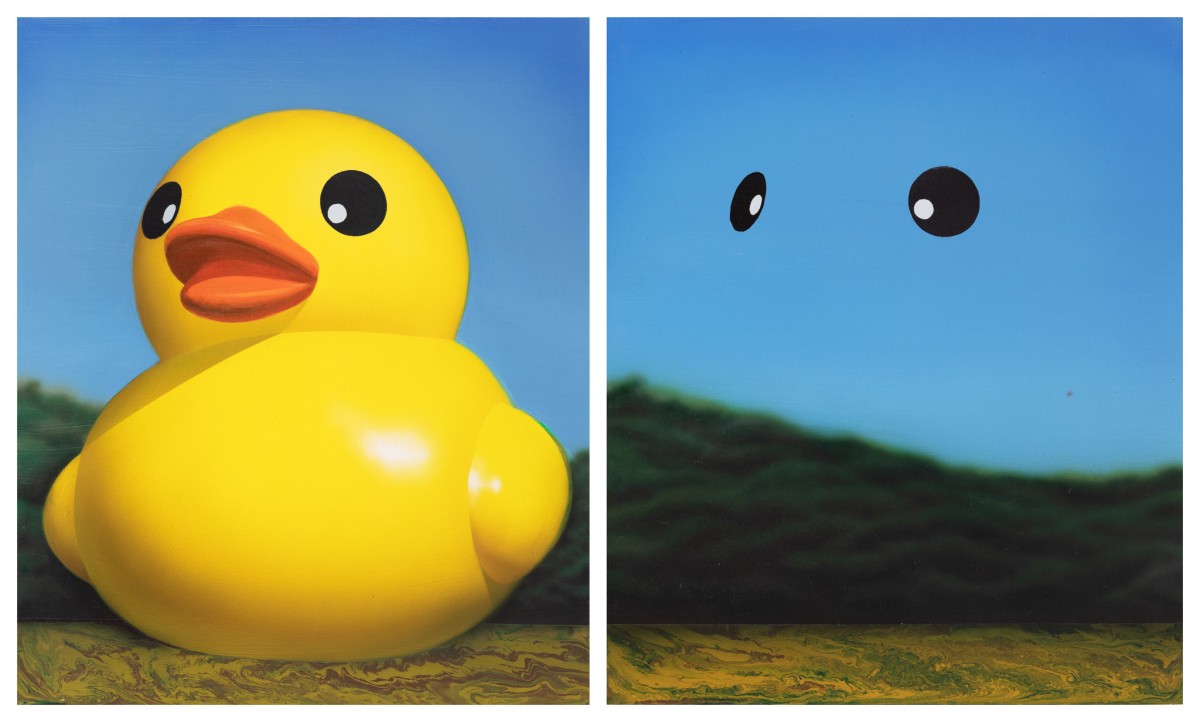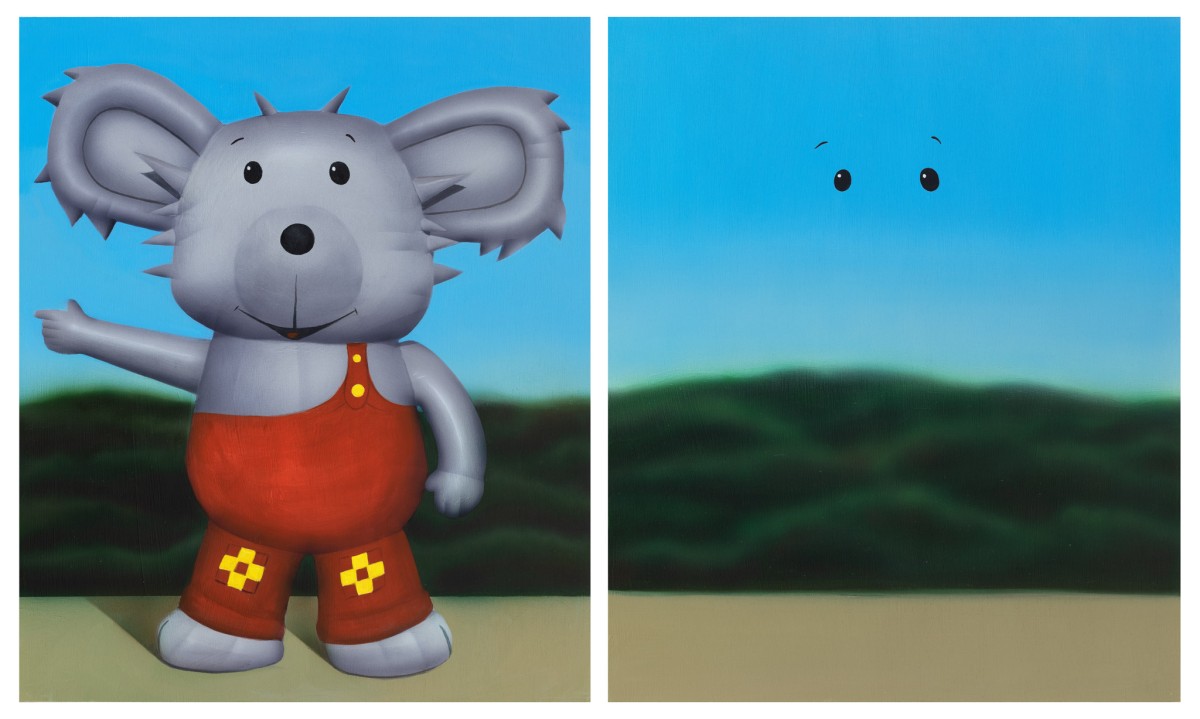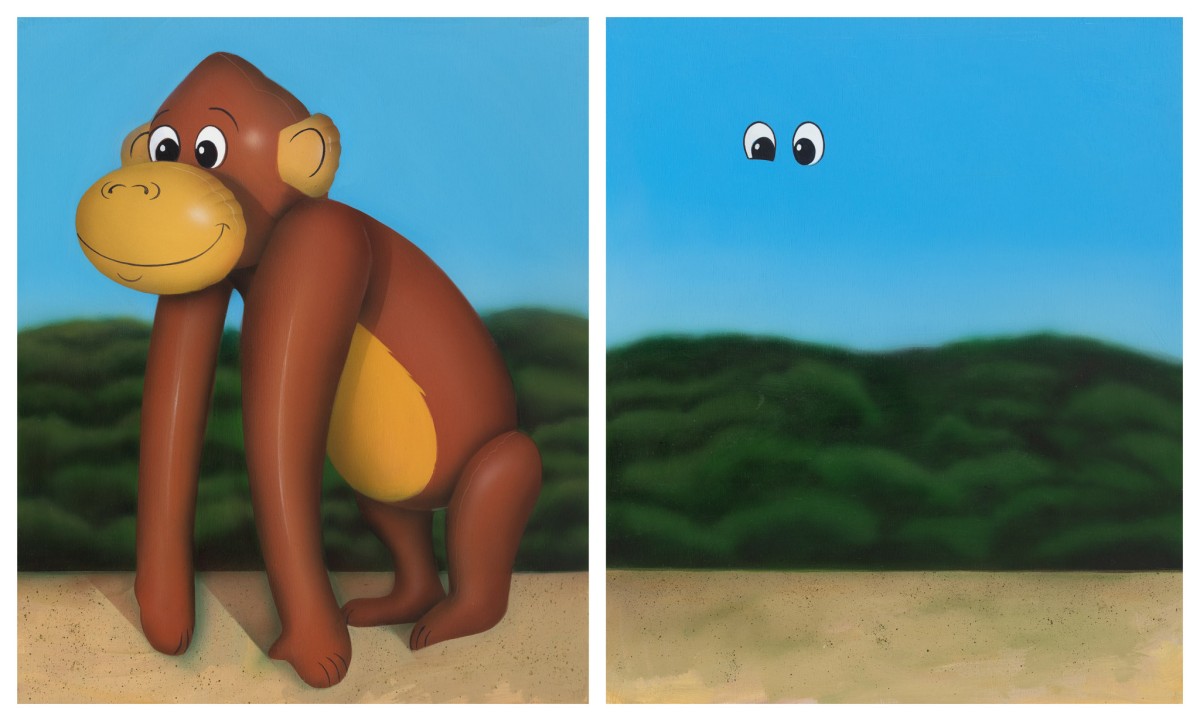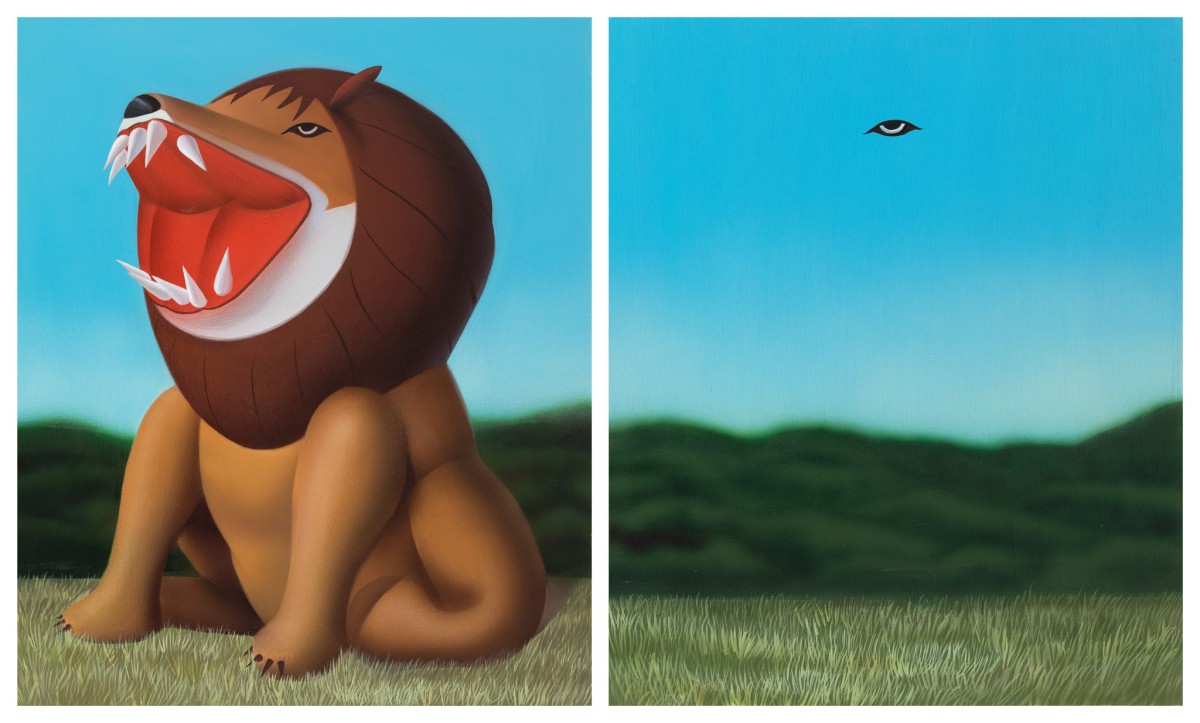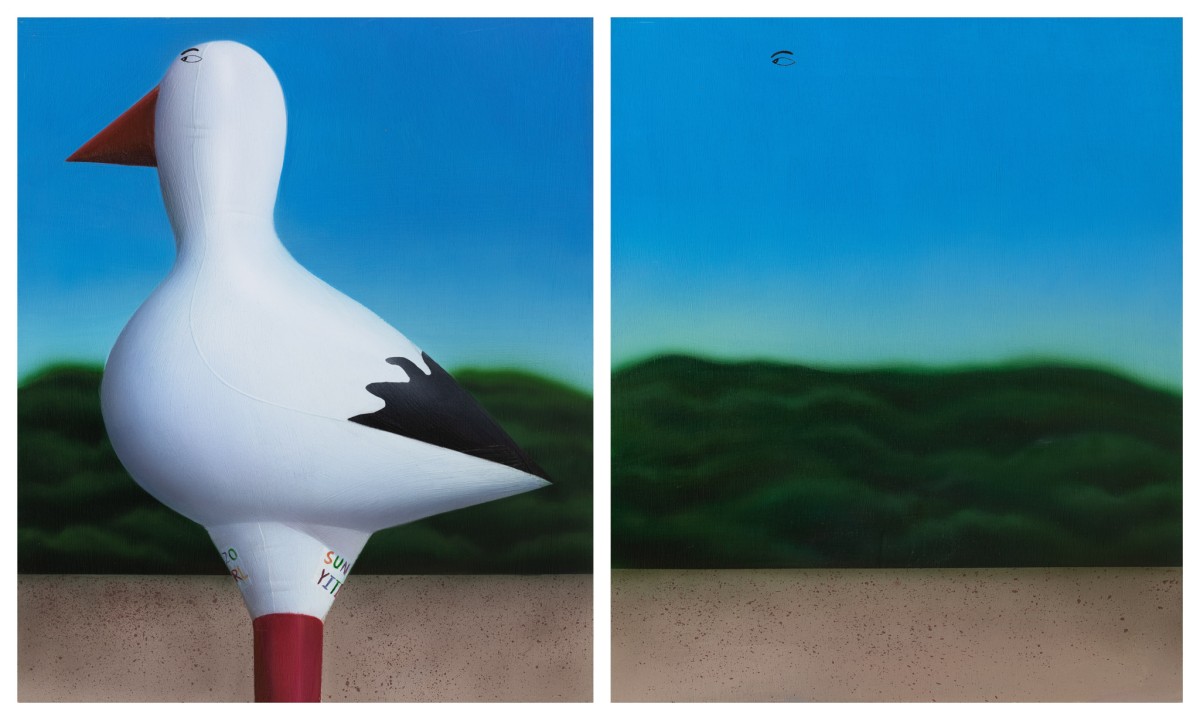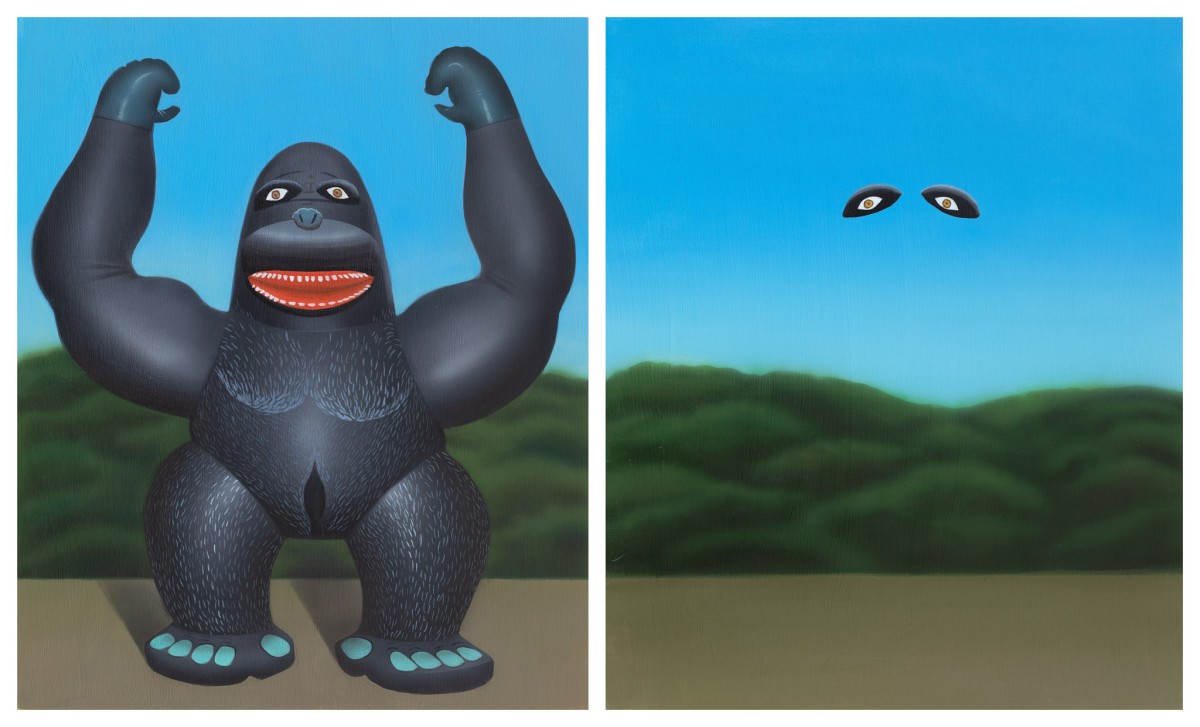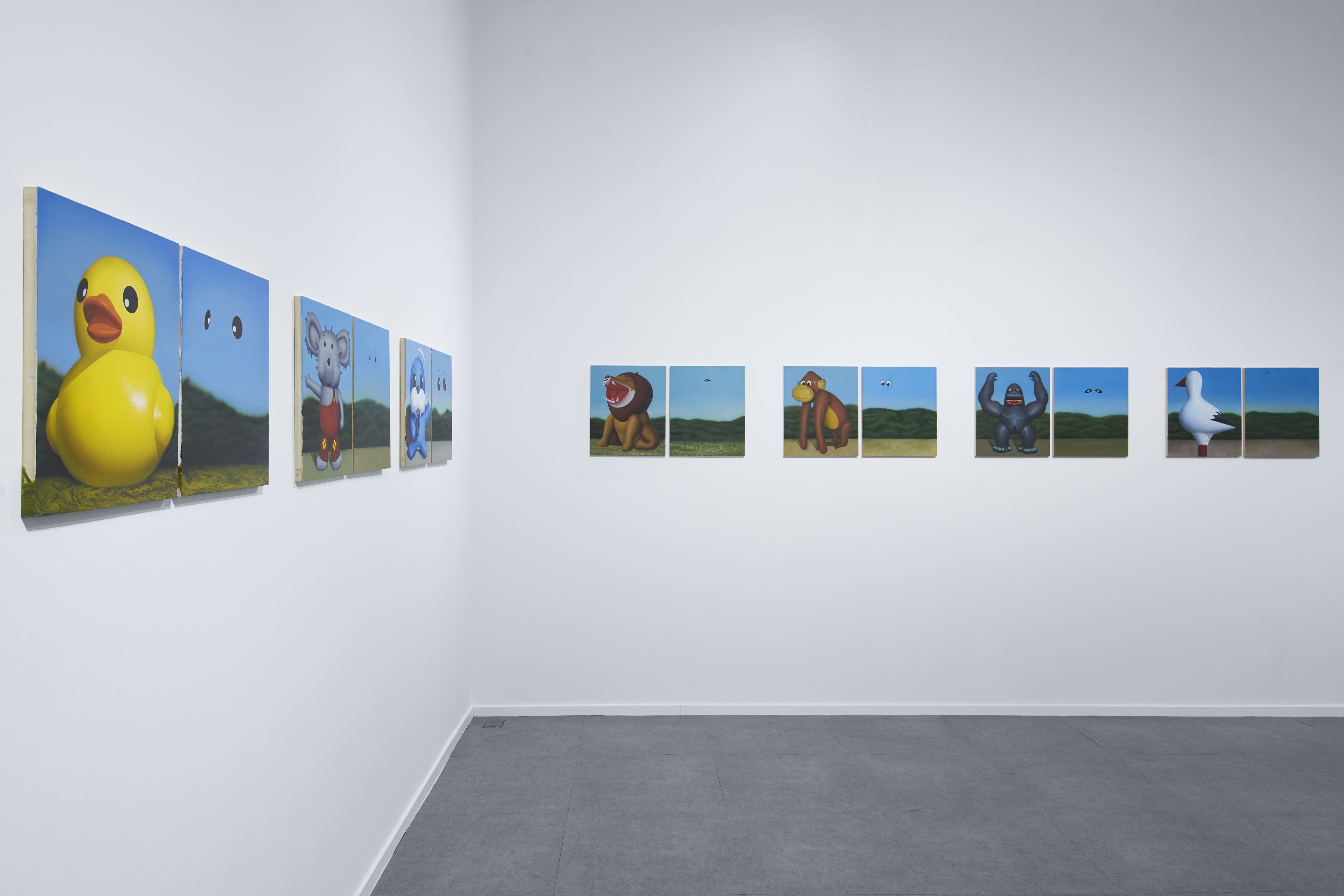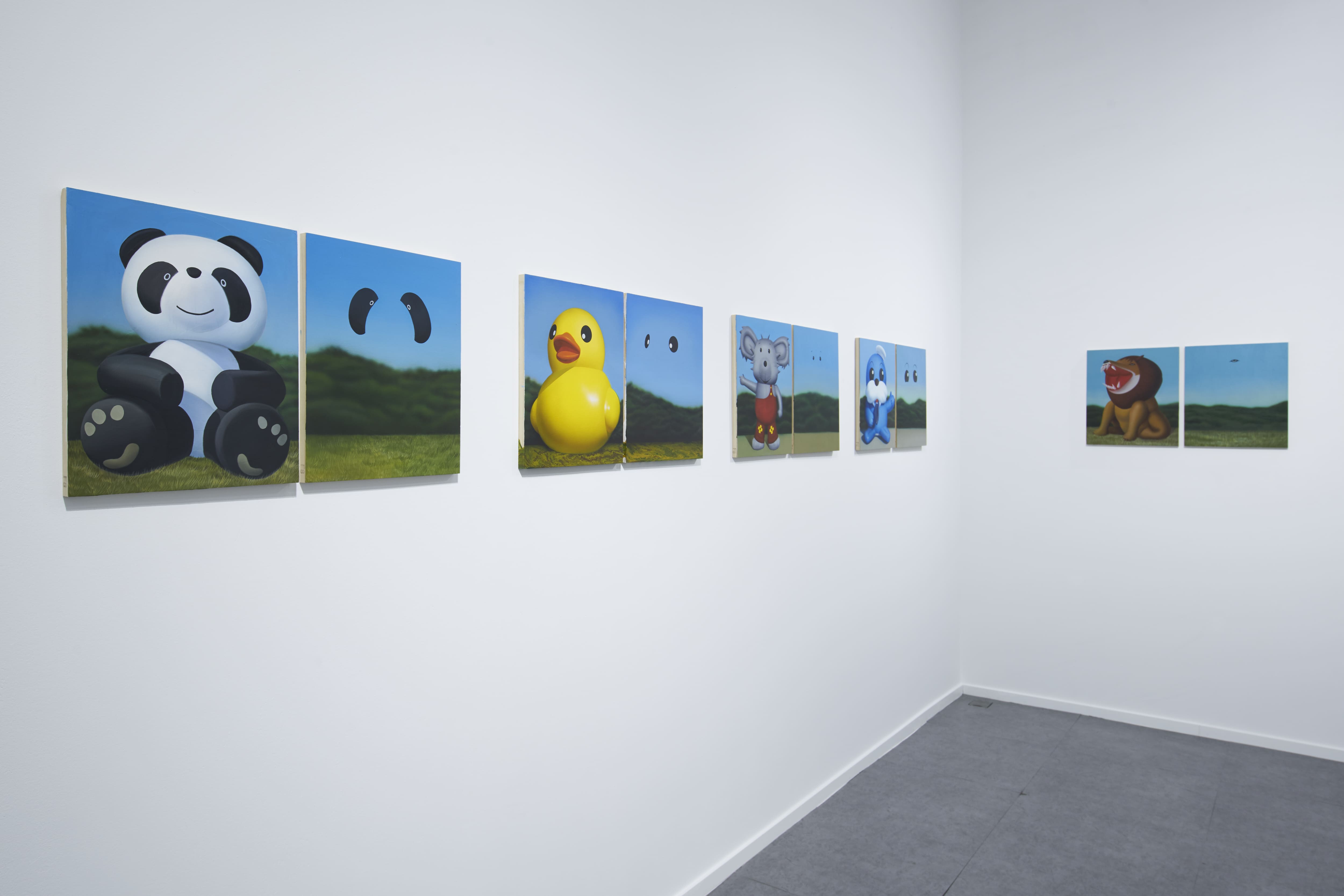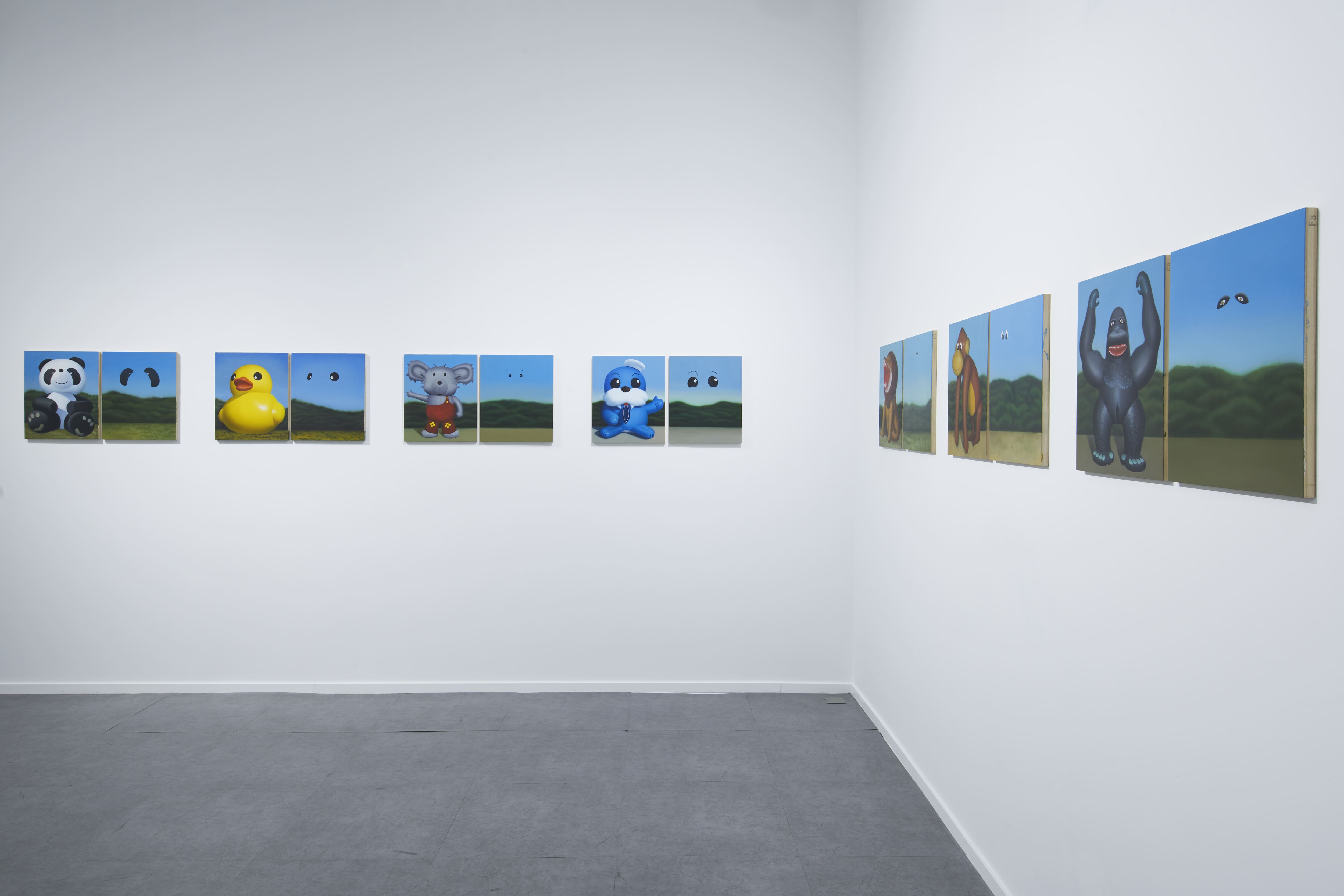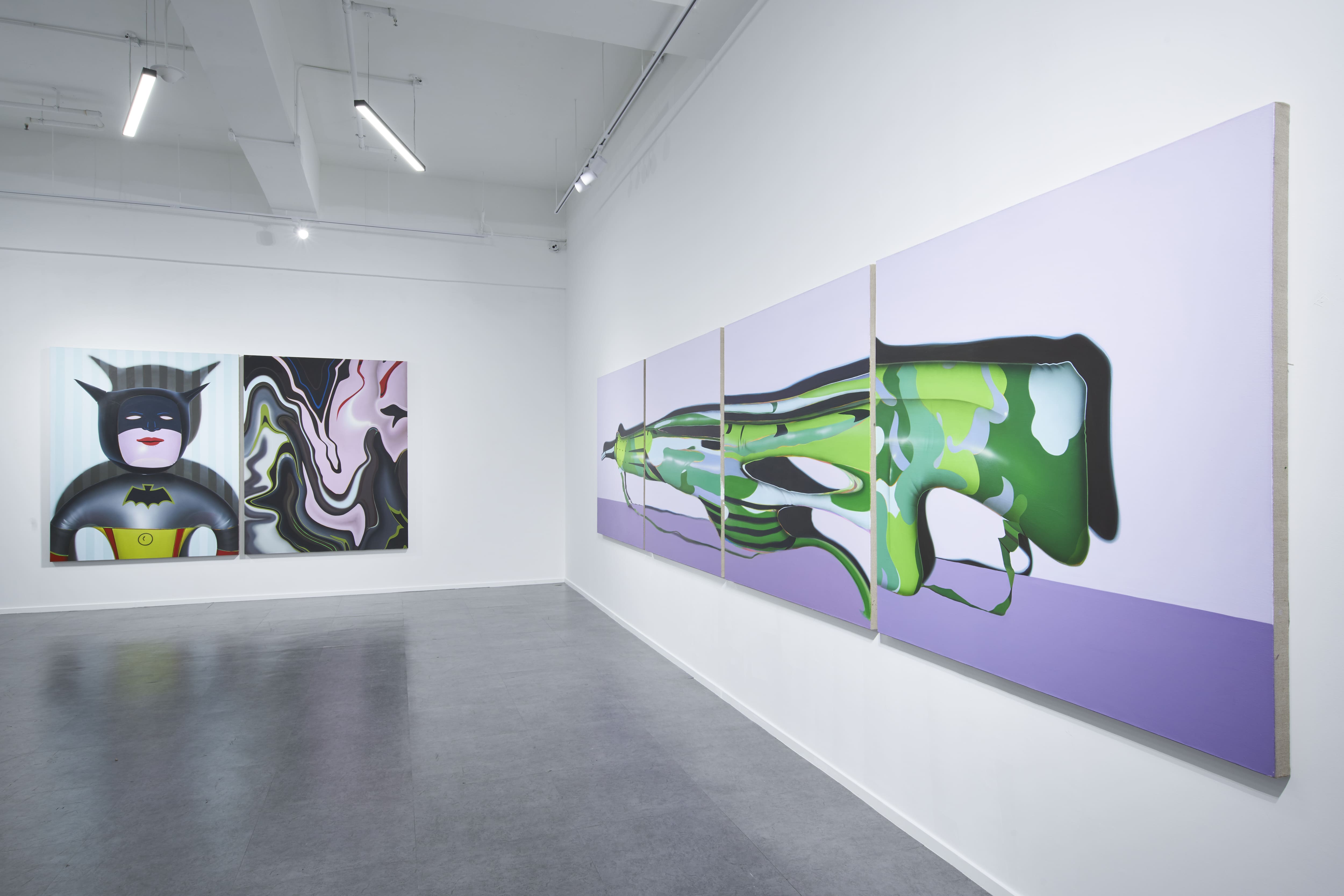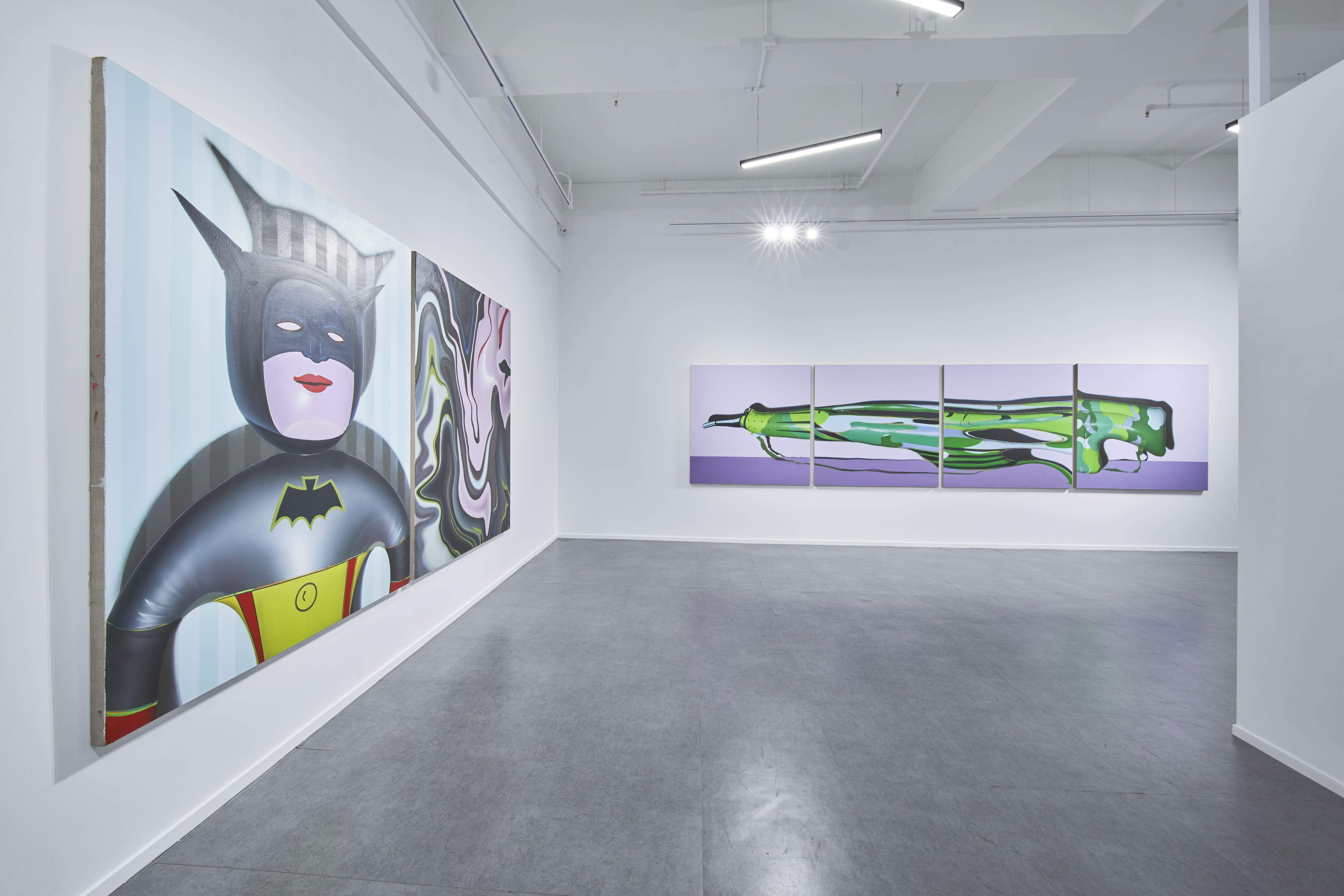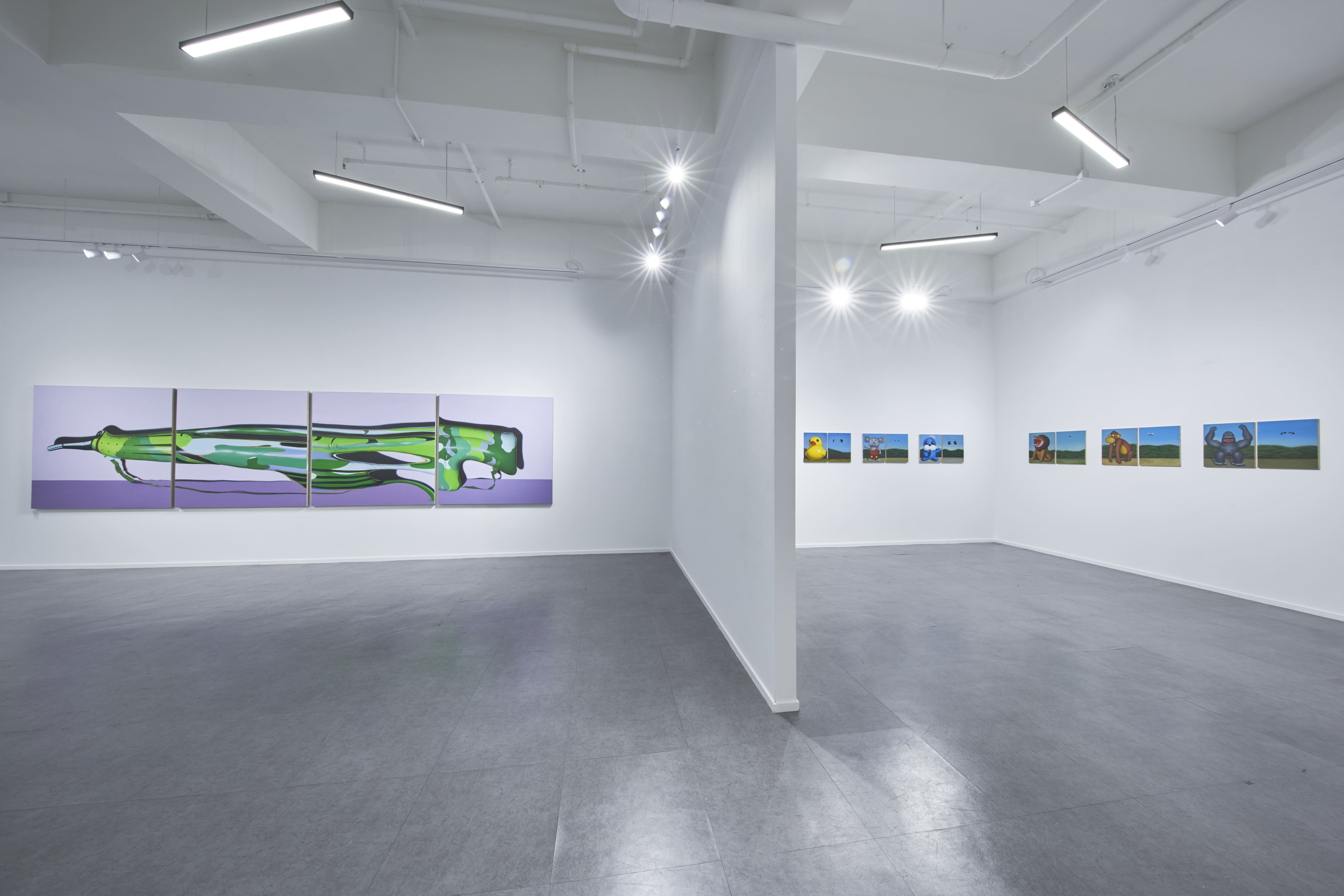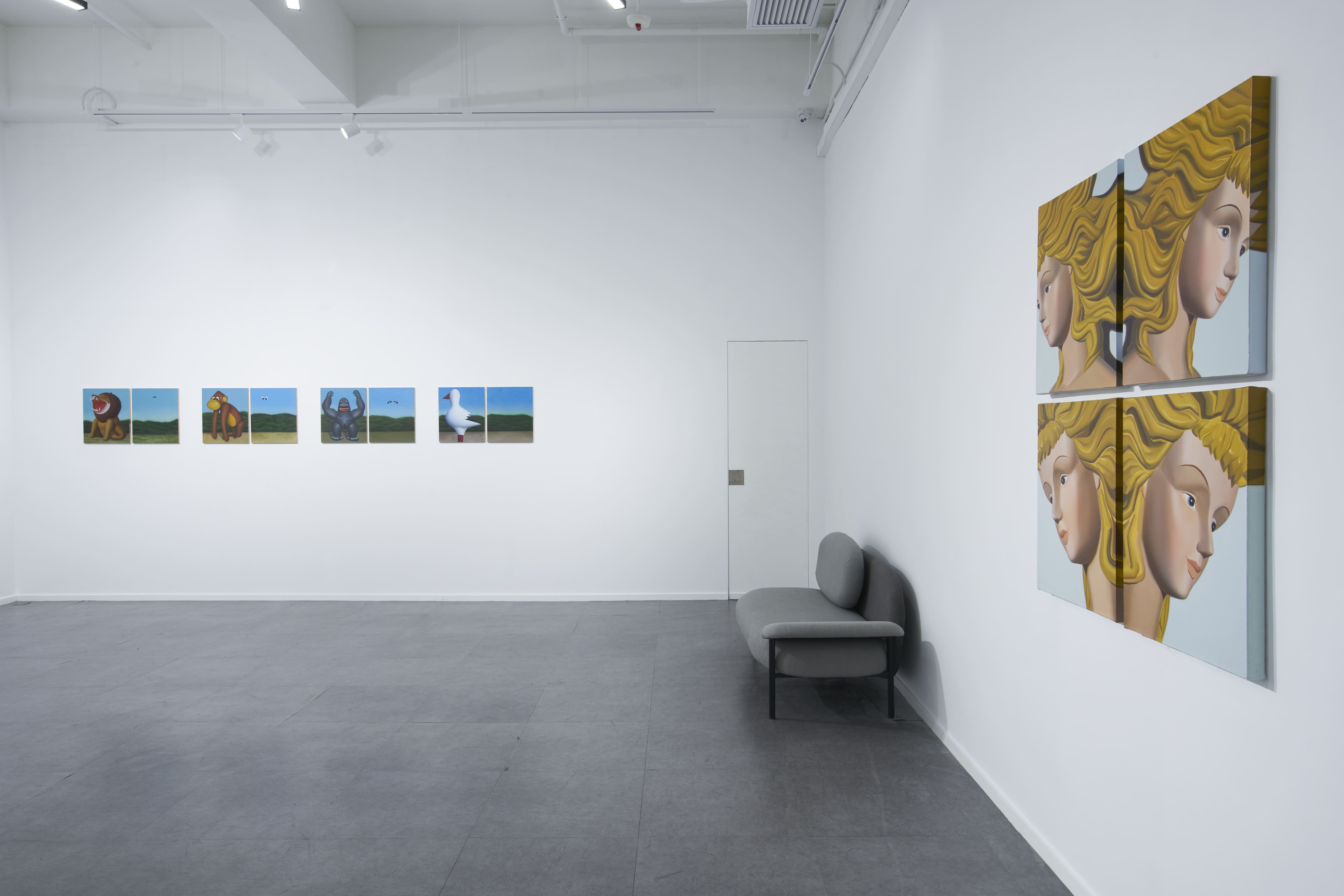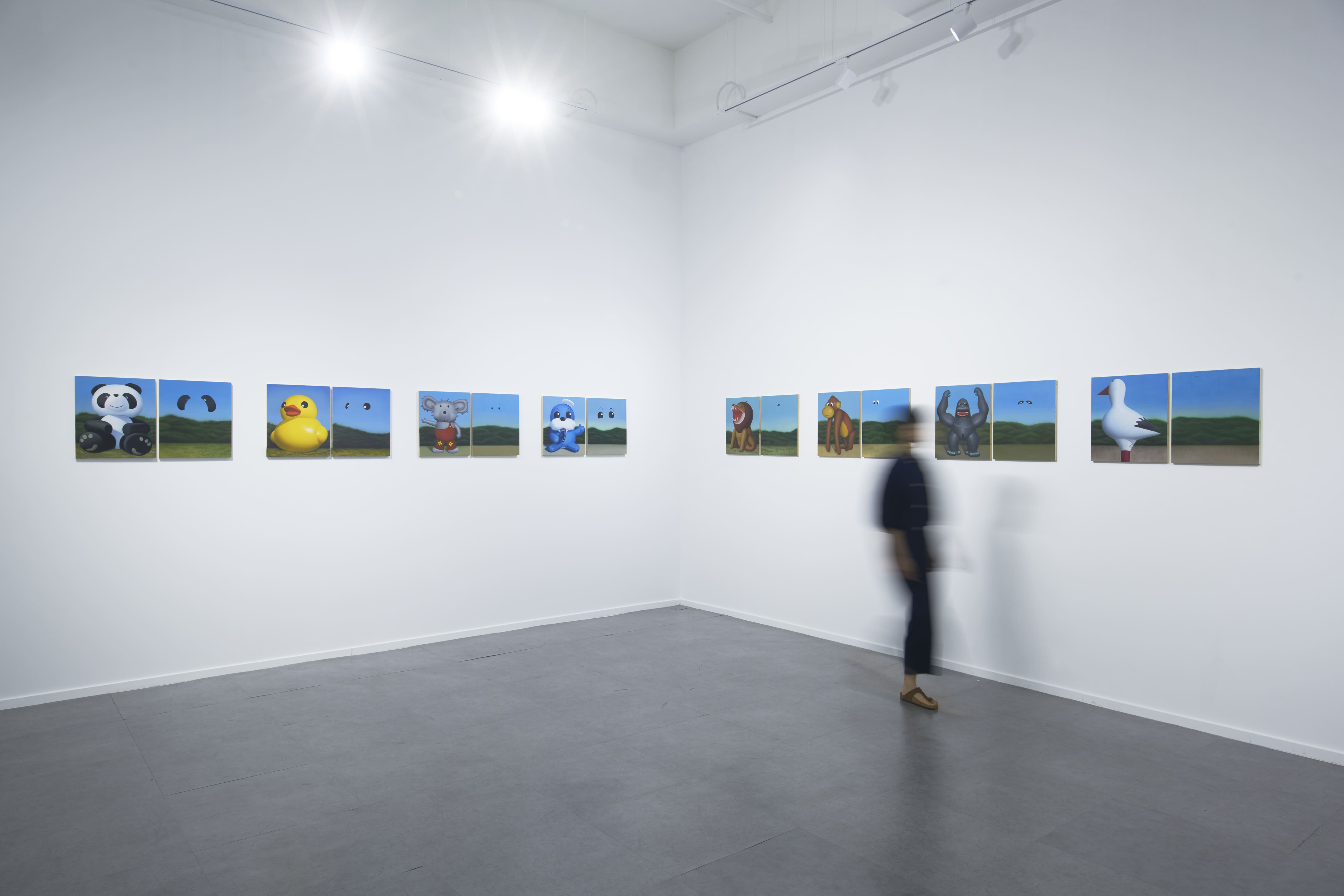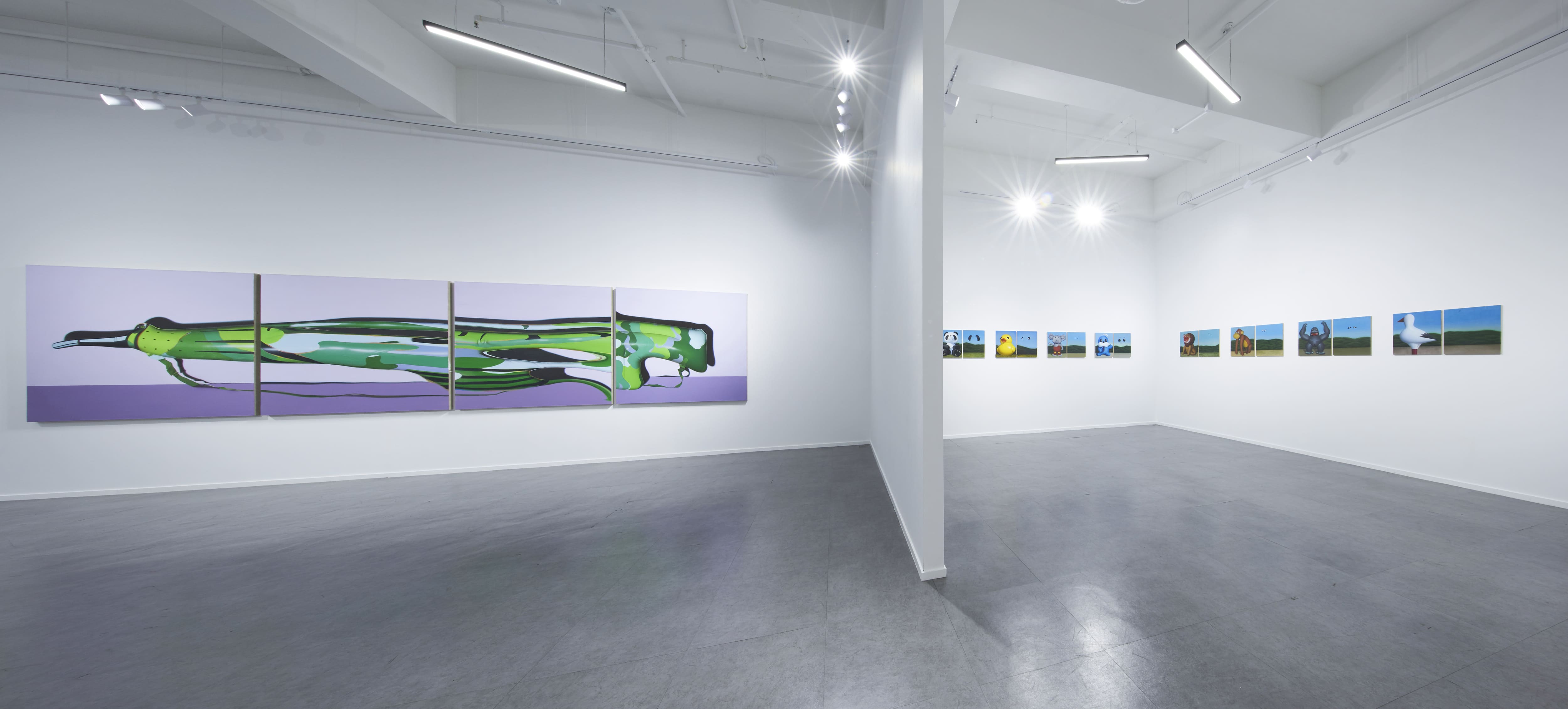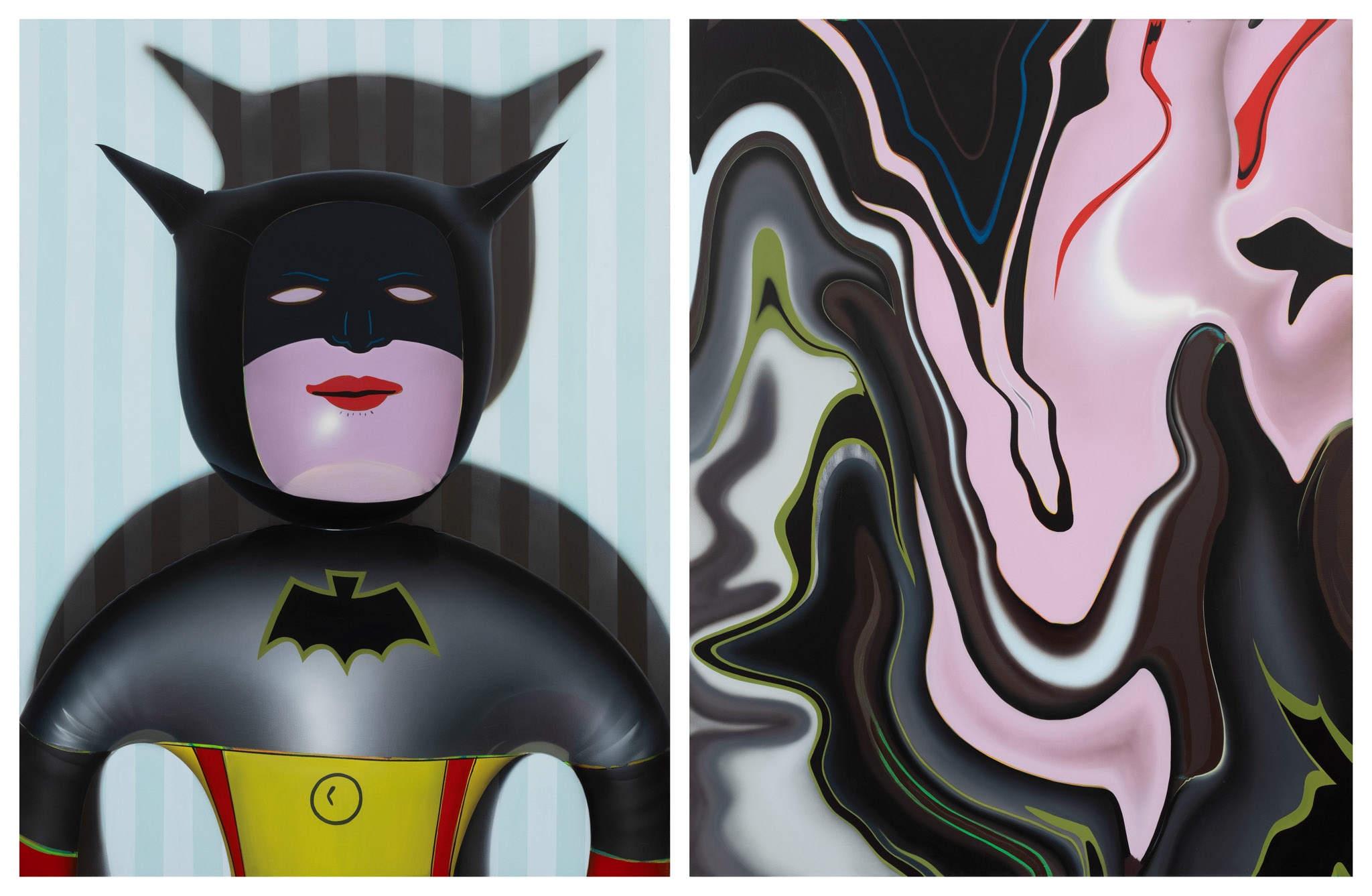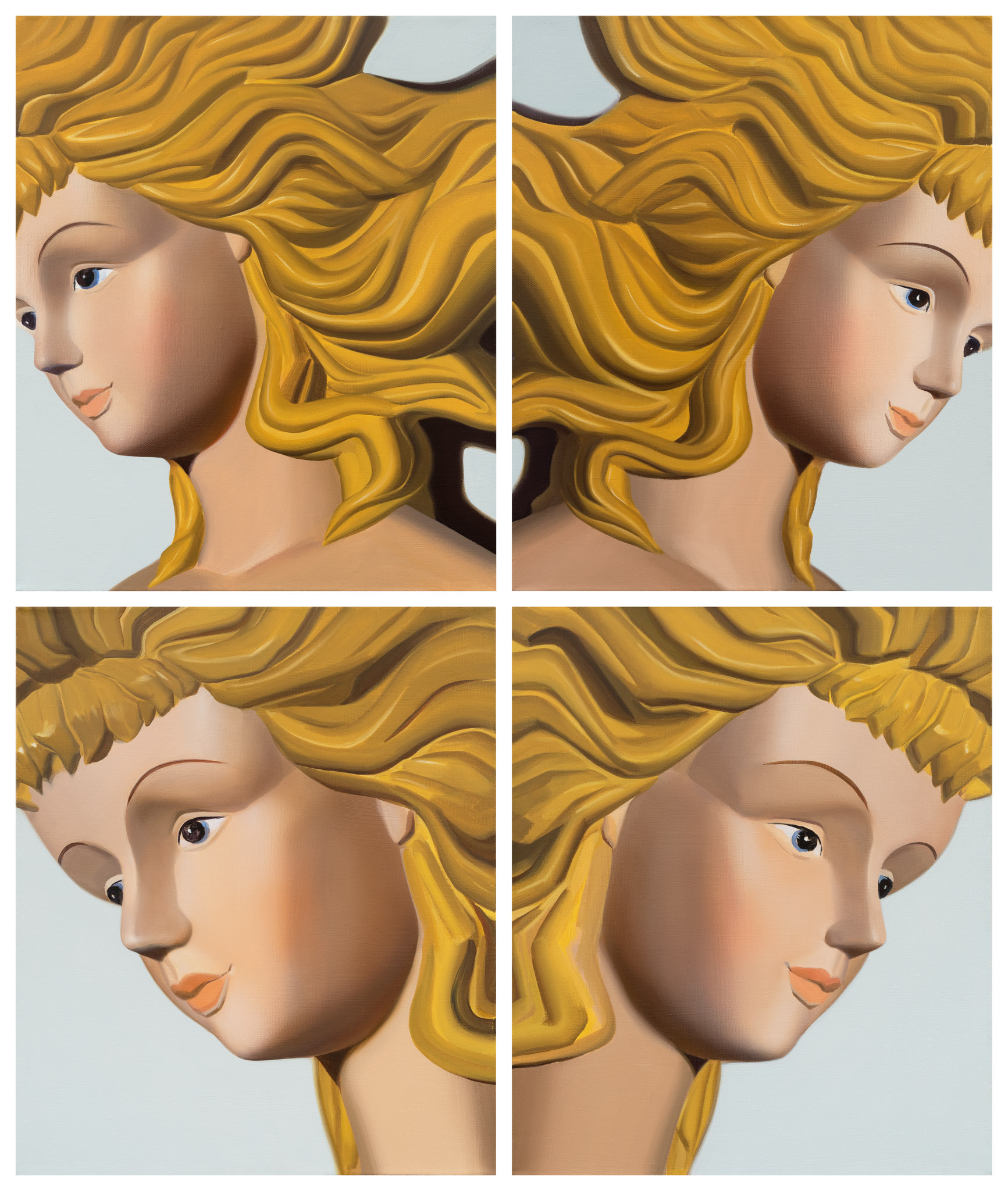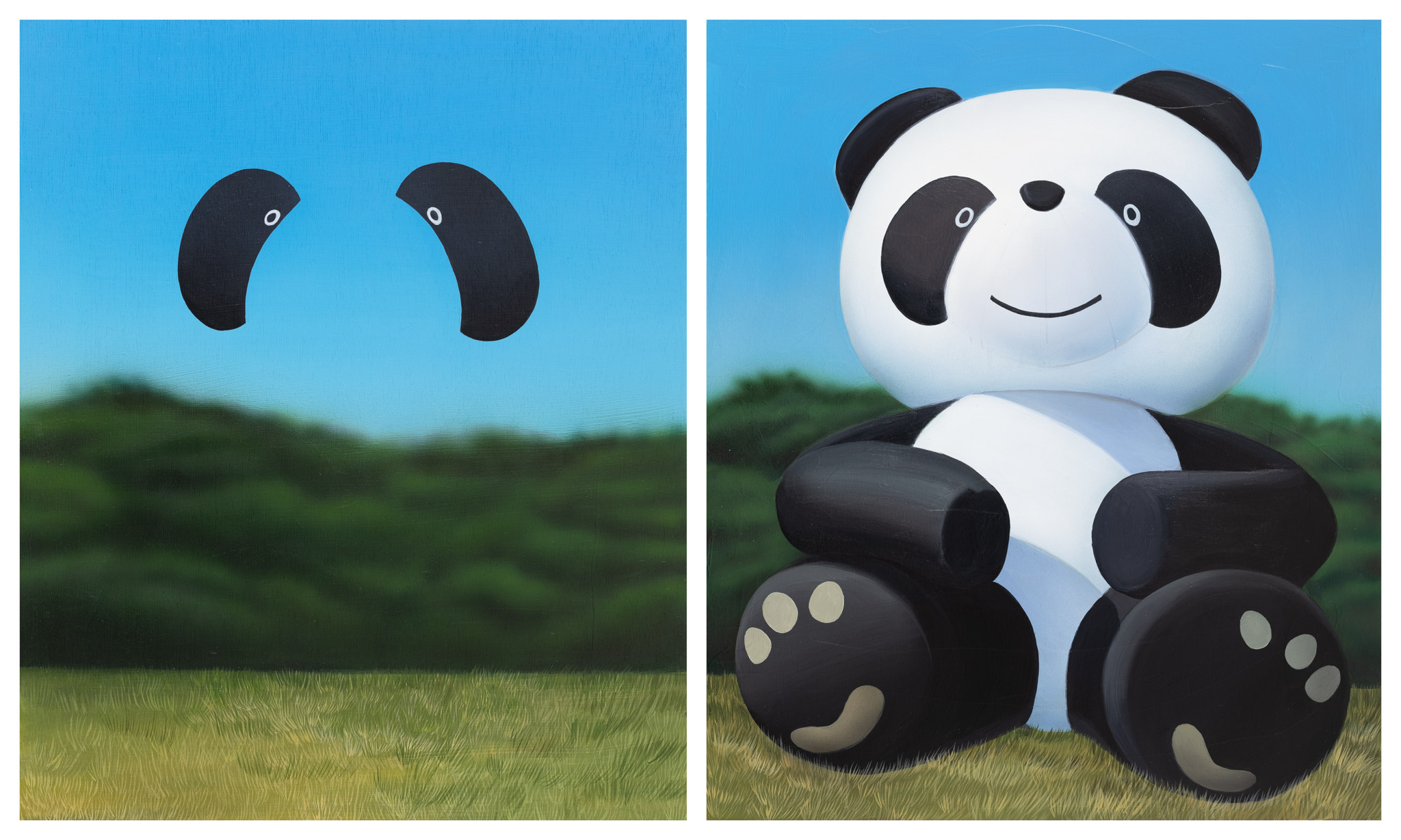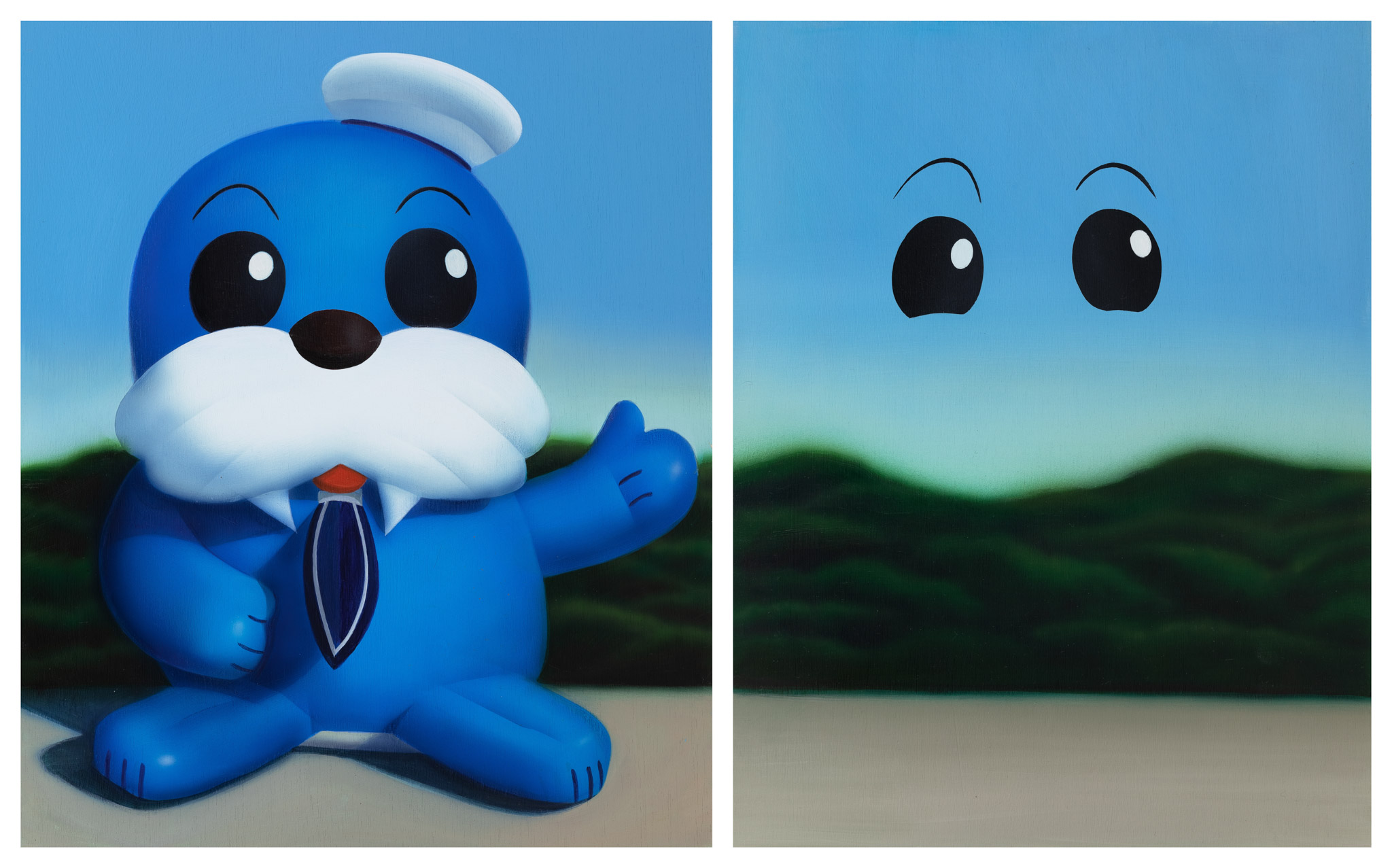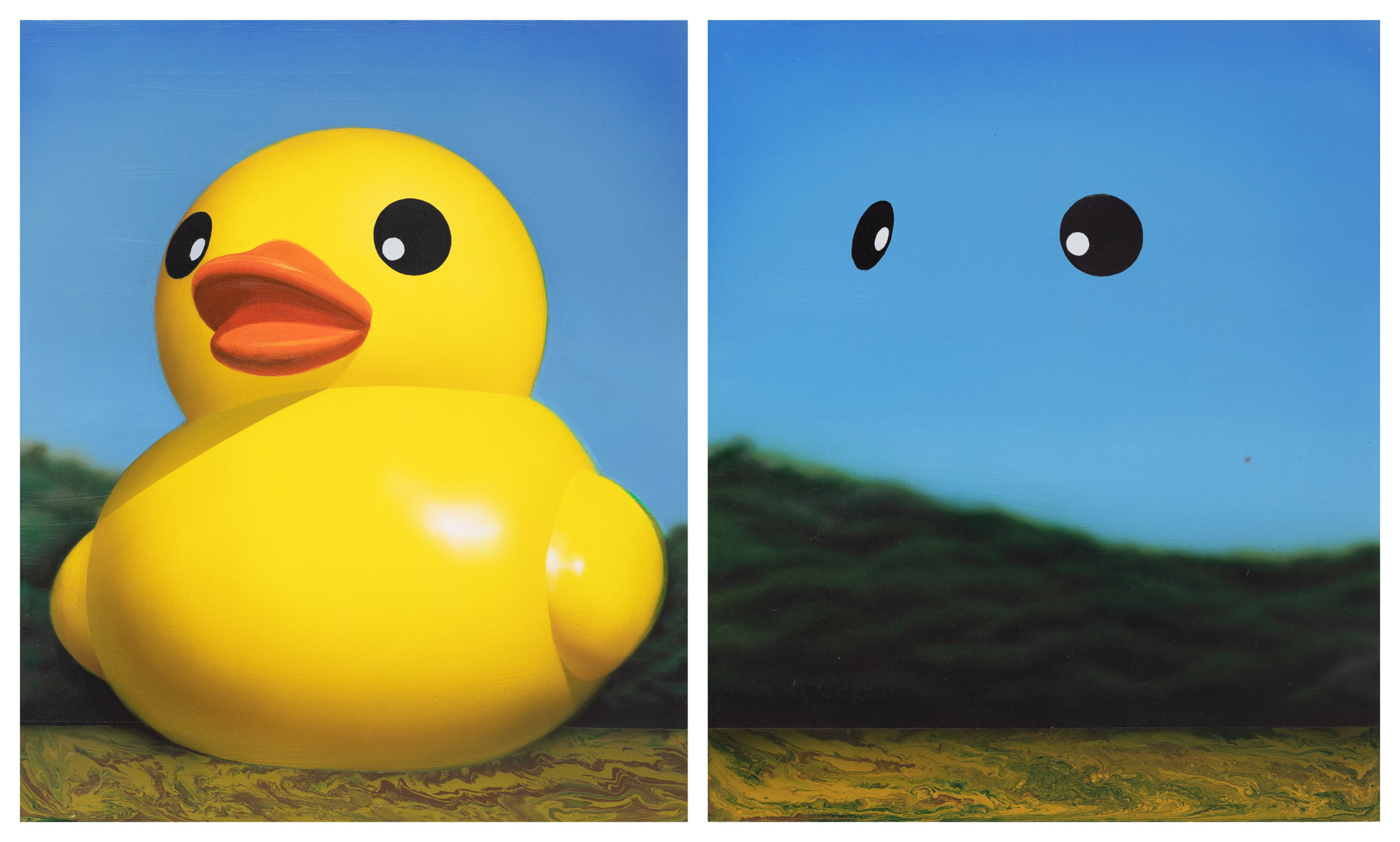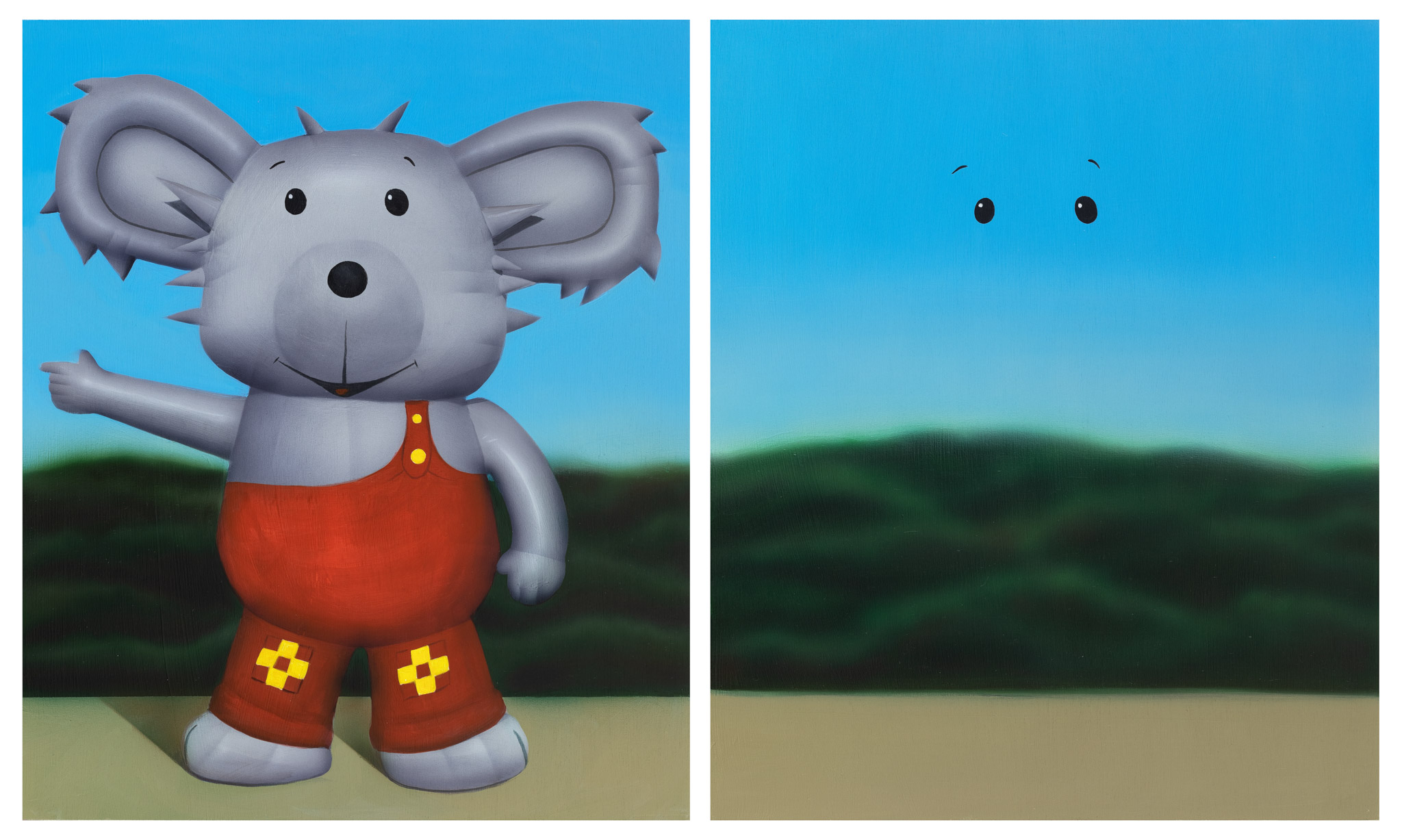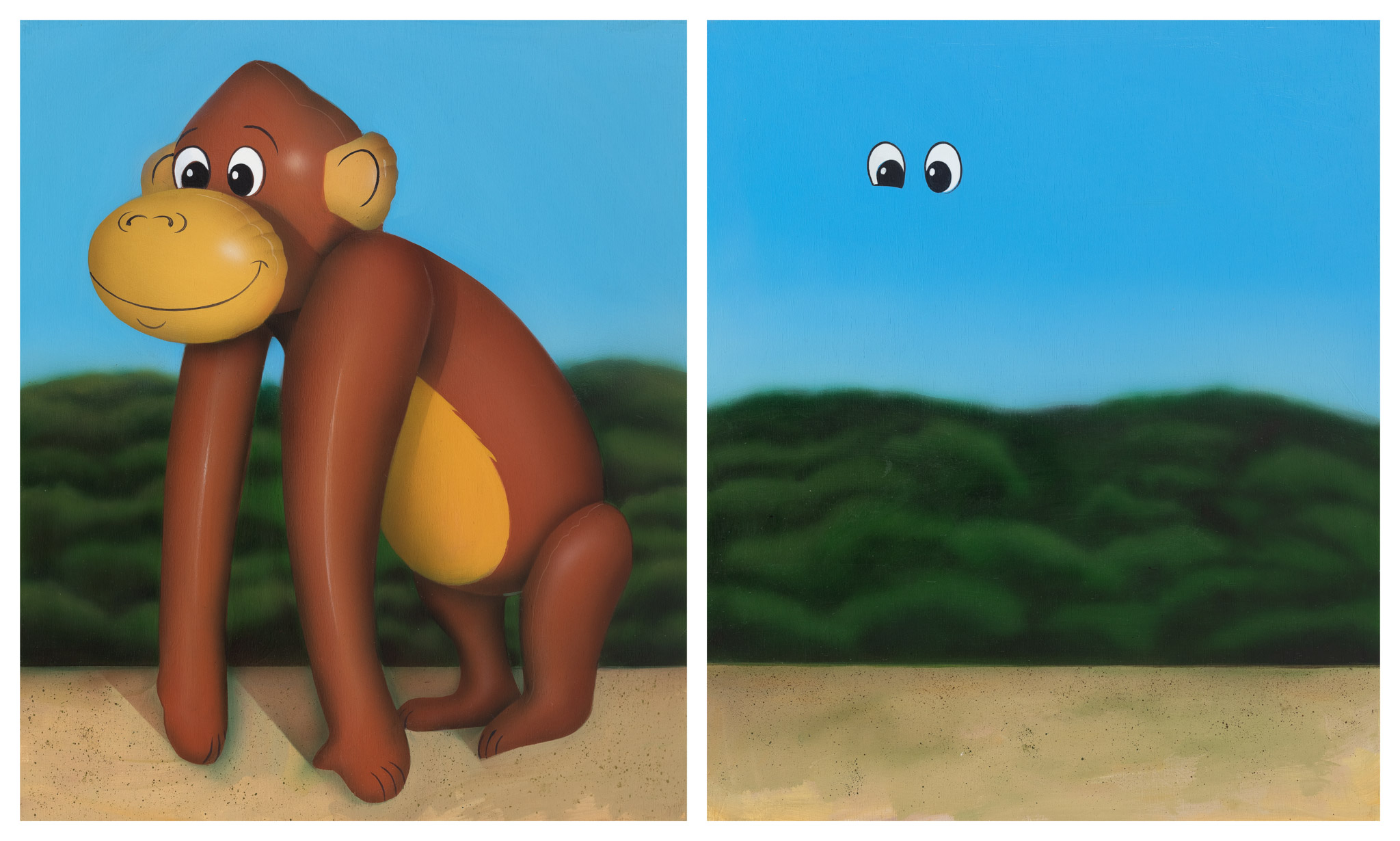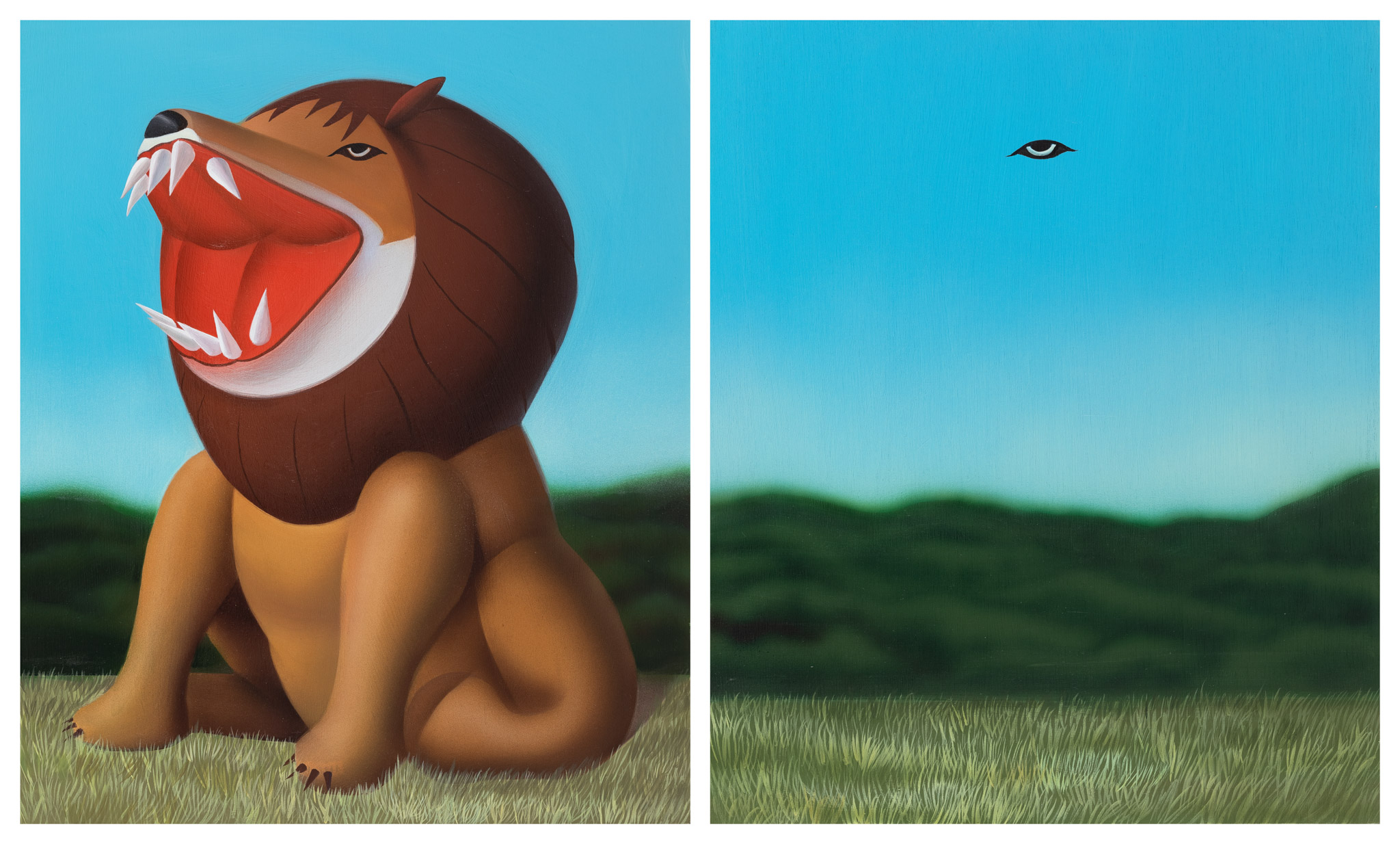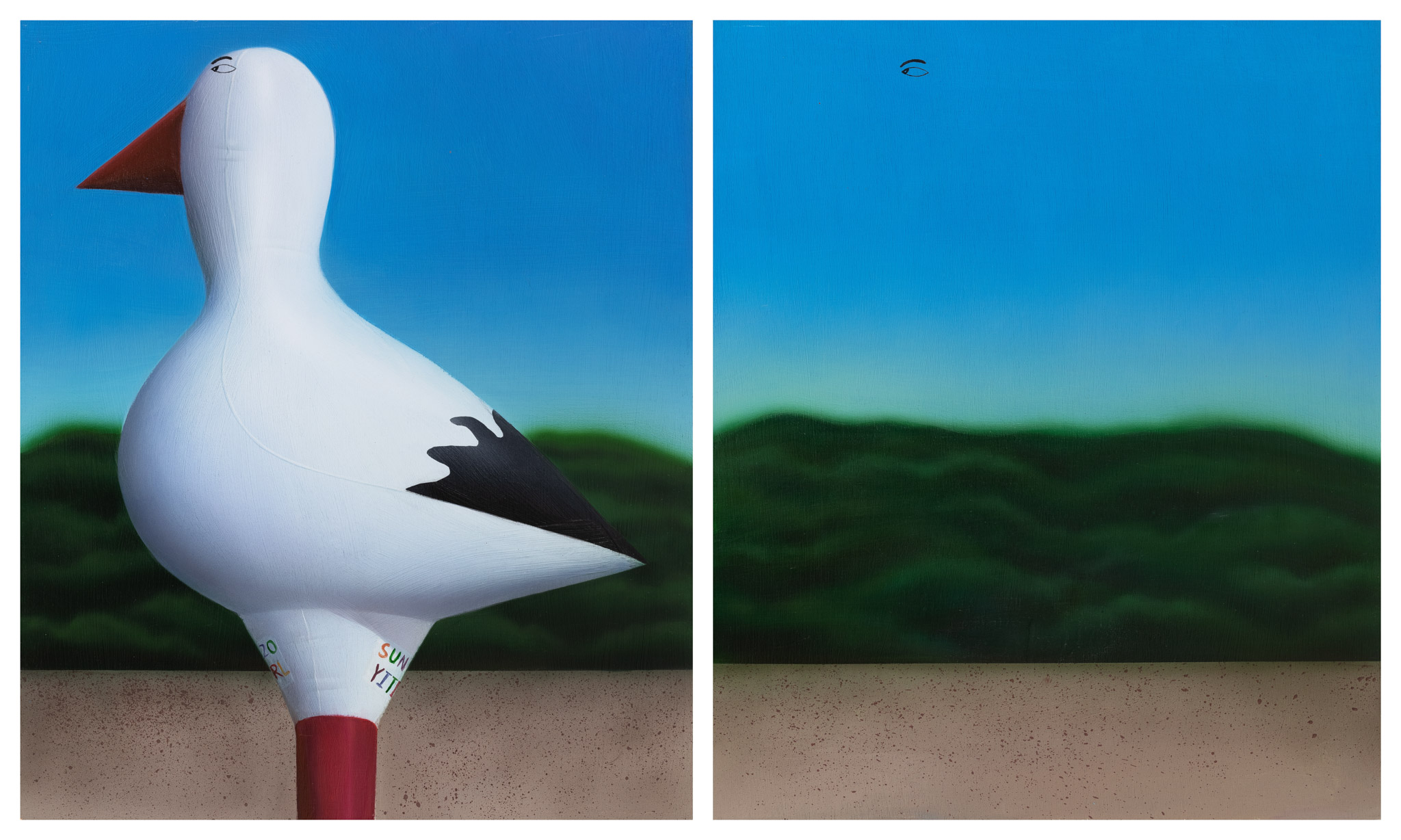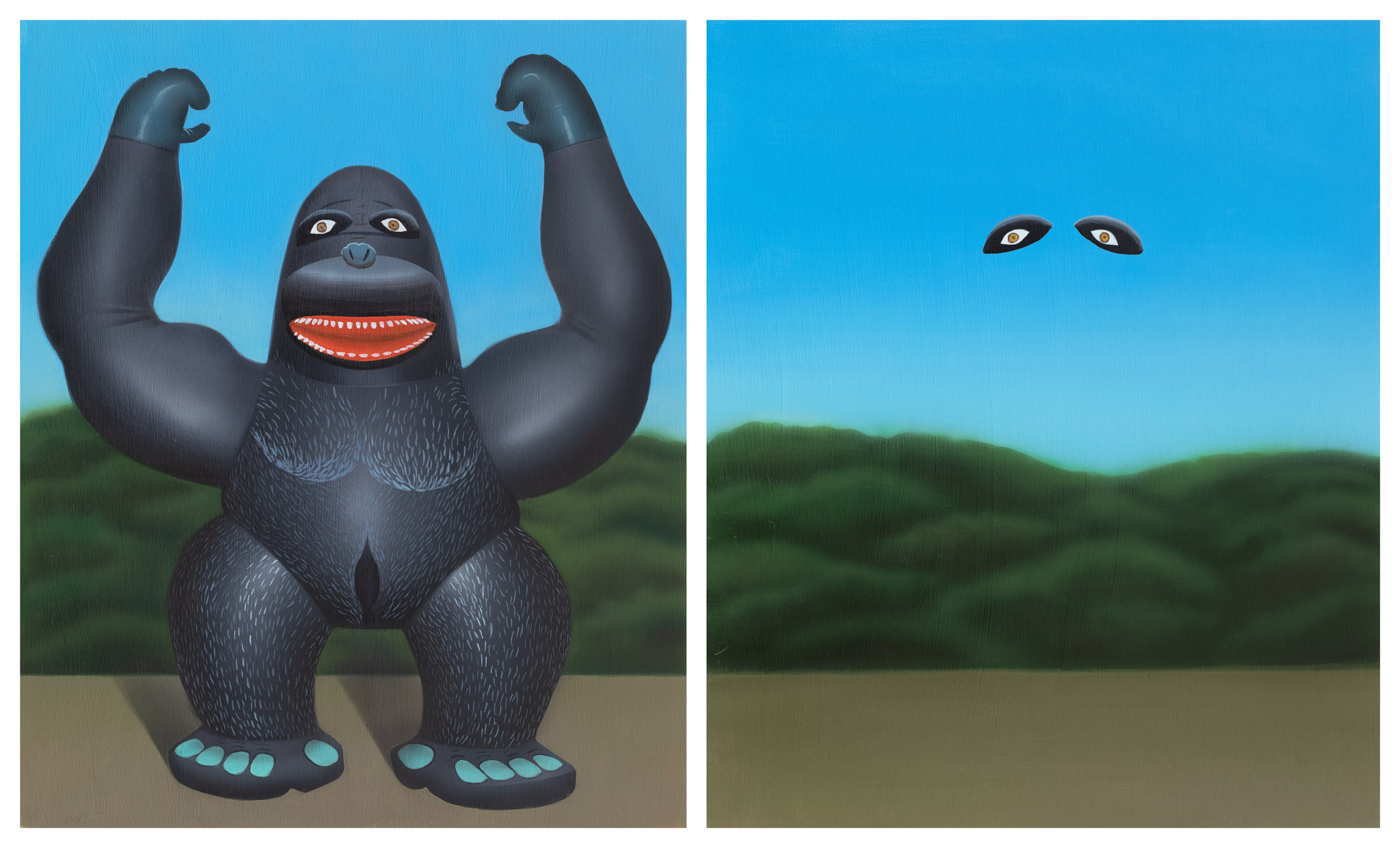 X
Whatchu Looking At
June 11–August 8, 2020
MINE PROJECT (now MOU PROJECTS) is pleased to present Sun Yitian's first solo exhibition, featuring a series of paintings with a lush, glossy sensibility derived from the tradition of Pop Art.
Sun's plastic toys and cartoonish objects become deliciously appealing to look at; hiding behind these facades are subtle reminders of our estrangement from the world that our lives take place within. Some paintings, like Four Play (2020), are split into several panels, which heightens a sense of artificiality, their multiple faces introducing us to a new social life of the image, a highly suspect framing of banal images. Other multi-panel works, like Gun (2019) or Superhero (2020), allow their subject matter to dissolve into abstraction, using scale and composition to explore where the optical becomes unrecognizable. The signified is erased, leaving in its place a layer of pure signifier empty of form.
Sun Yitian's painting to date is dominated by various products, from toys and tools to other everyday objects. For the artist, these products unite the producer and the consumer through the desiring market, reflecting the entire chain of capitalist imagination and production in a way that reflects the condition of modernity itself. In each slick plastic surface, we confront the fantasy of "progress": this is what the social apparatus has been fine-tuned to churn out. This is the fulfilment of the promise of modernity—such as it is.
In her most recent series, Void (2020), inflatable plastic animals are pictured in diptych format. In one image, the toy is presented in its entirety. In the other, it has become invisible, leaving behind only the ultra-stylized black-and-white eyeballs. The animals themselves are random, from chickens and ducks to bears and monkeys. These portraits are not about the animals at all, but rather the process of human imagination or design that produces these altered (even perverted) versions. What we see reflected here has nothing to do with nature; instead, it is our own bizarre vision of ourselves. We are left staring at our own reflection—seeing our own eyes.
About the Artist
Sun Yitian (b. 1991, Zhejiang, China) works across a diverse range of media—from painting, installation, to performance. Her work has been exhibited at international venues, including New York's Metropolitan Pavilion, the Macau Museum of Art, and Berlin's Lion Palias.
Sun her BFA in 2015 and MFA in 2018 from the Central Academy of Fine Arts, China.
The artist currently lives and works in Beijing, China.
Whatchu Looking At
June 11–August 8, 2020