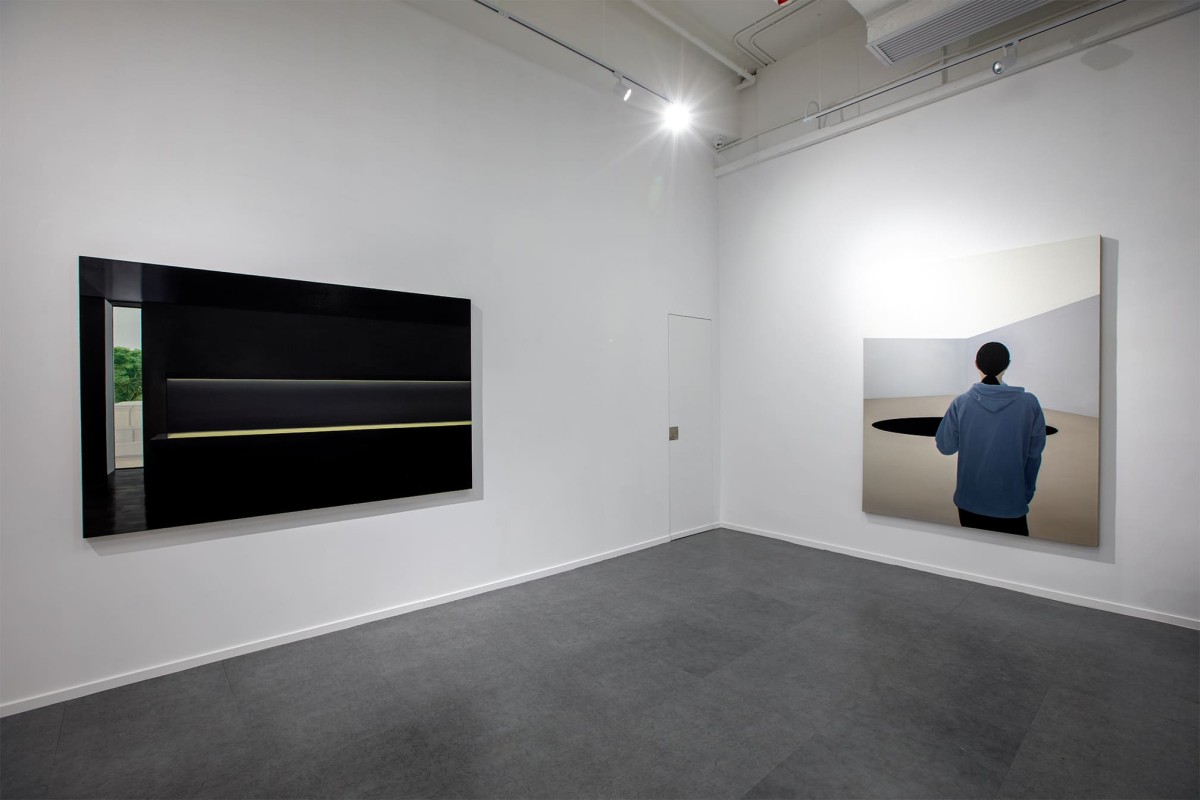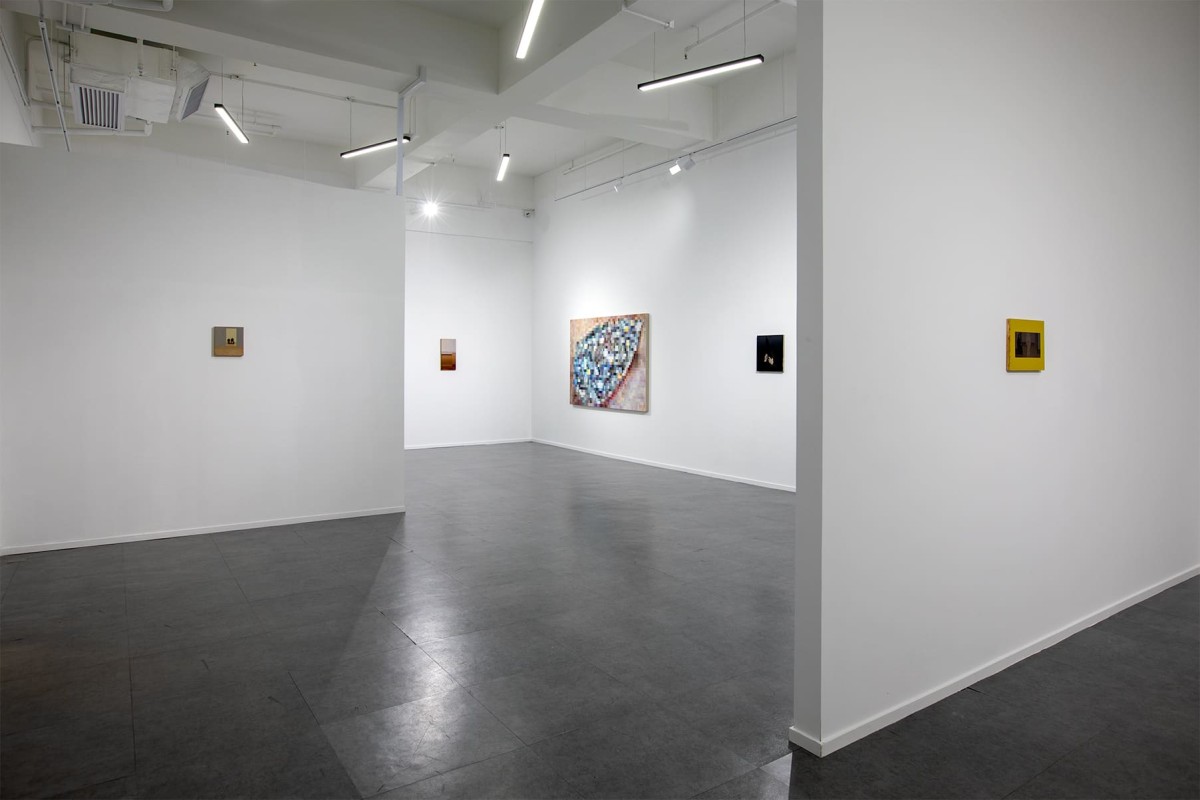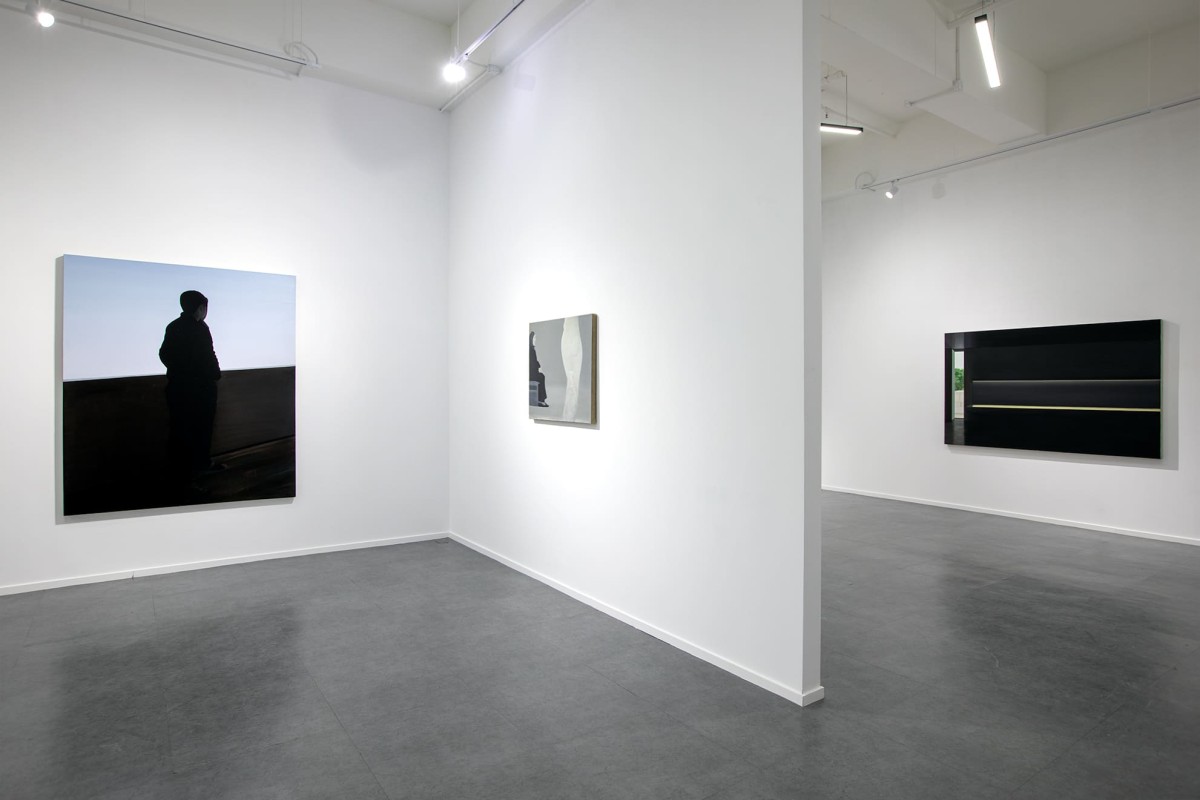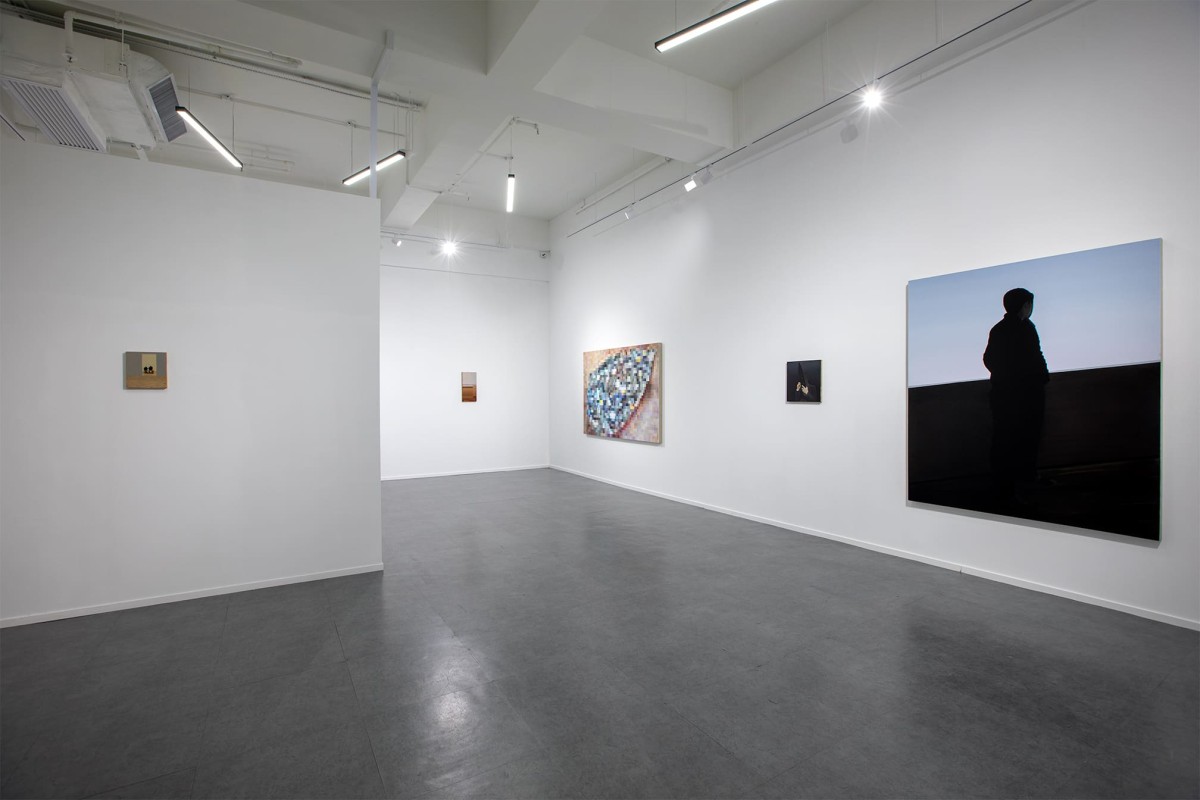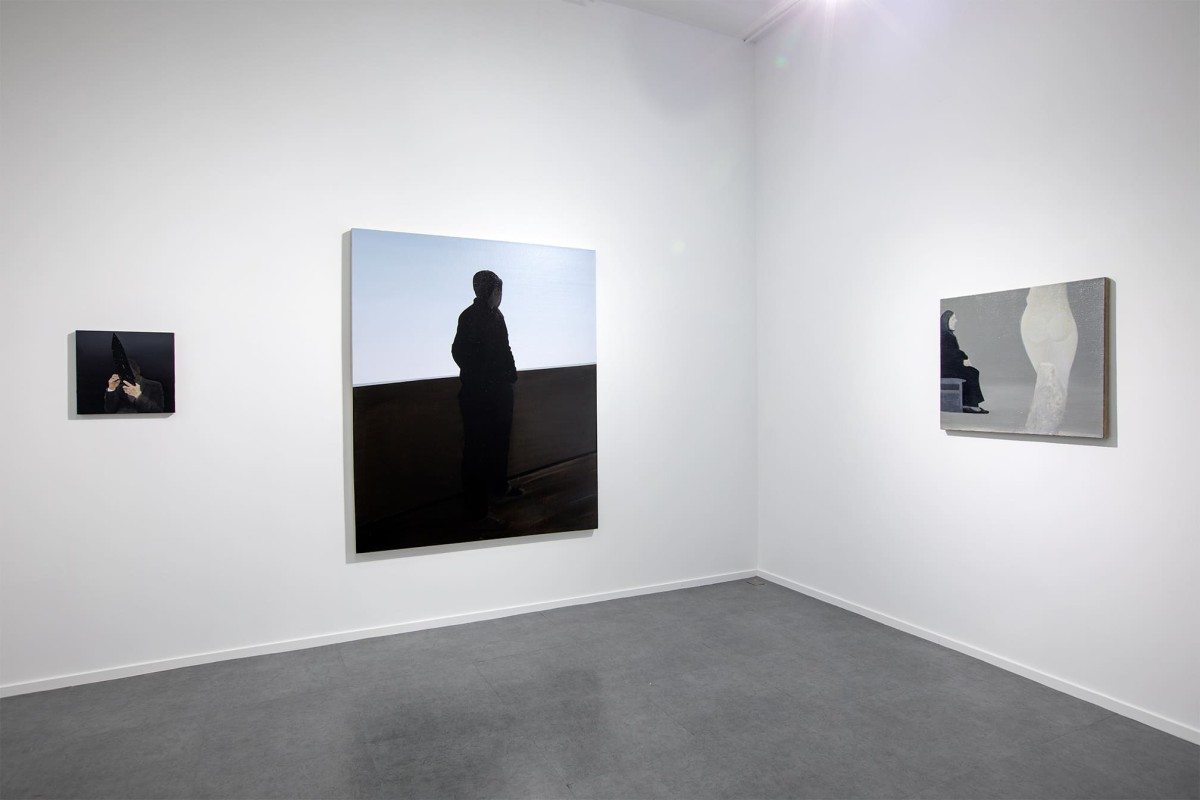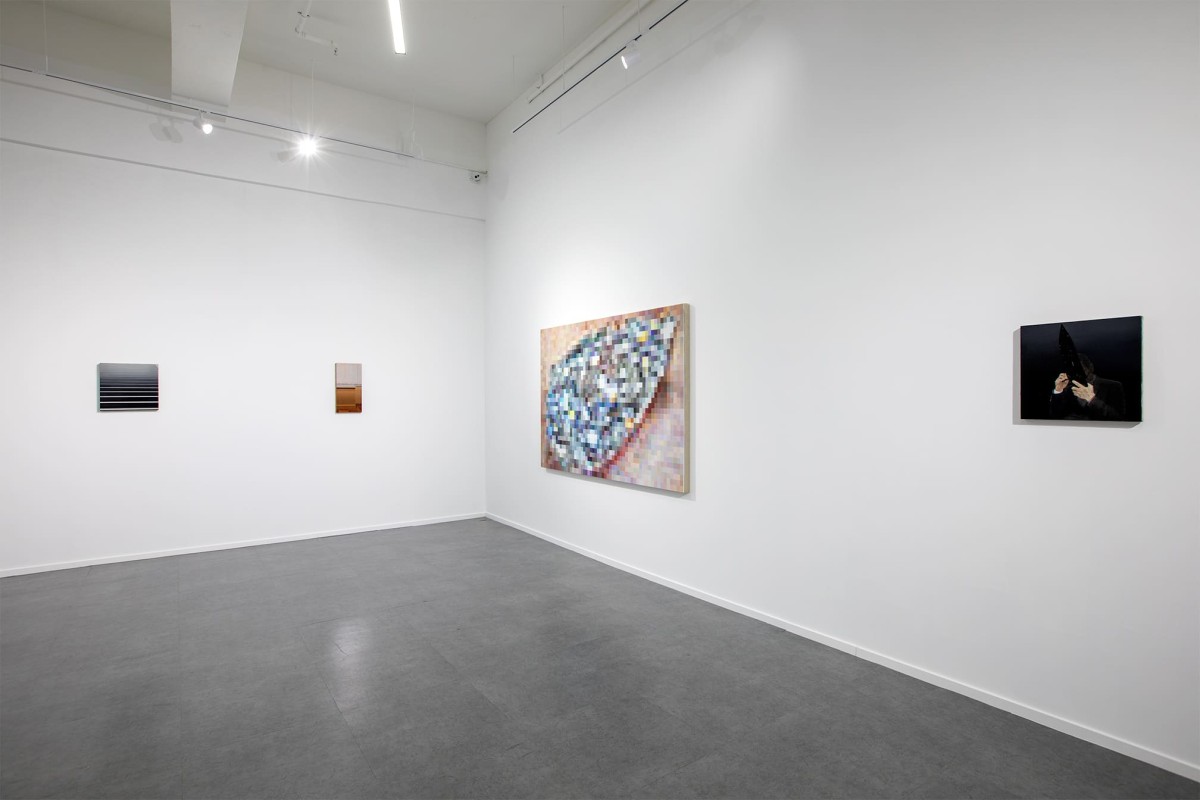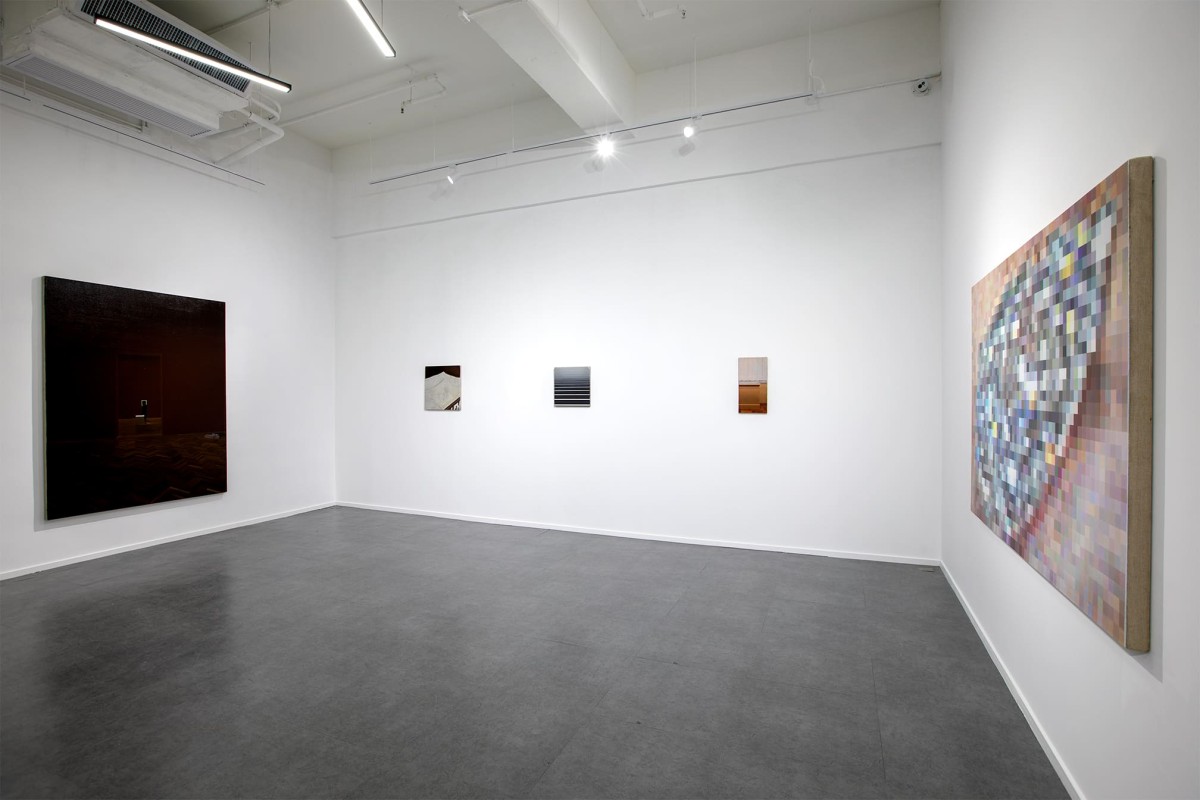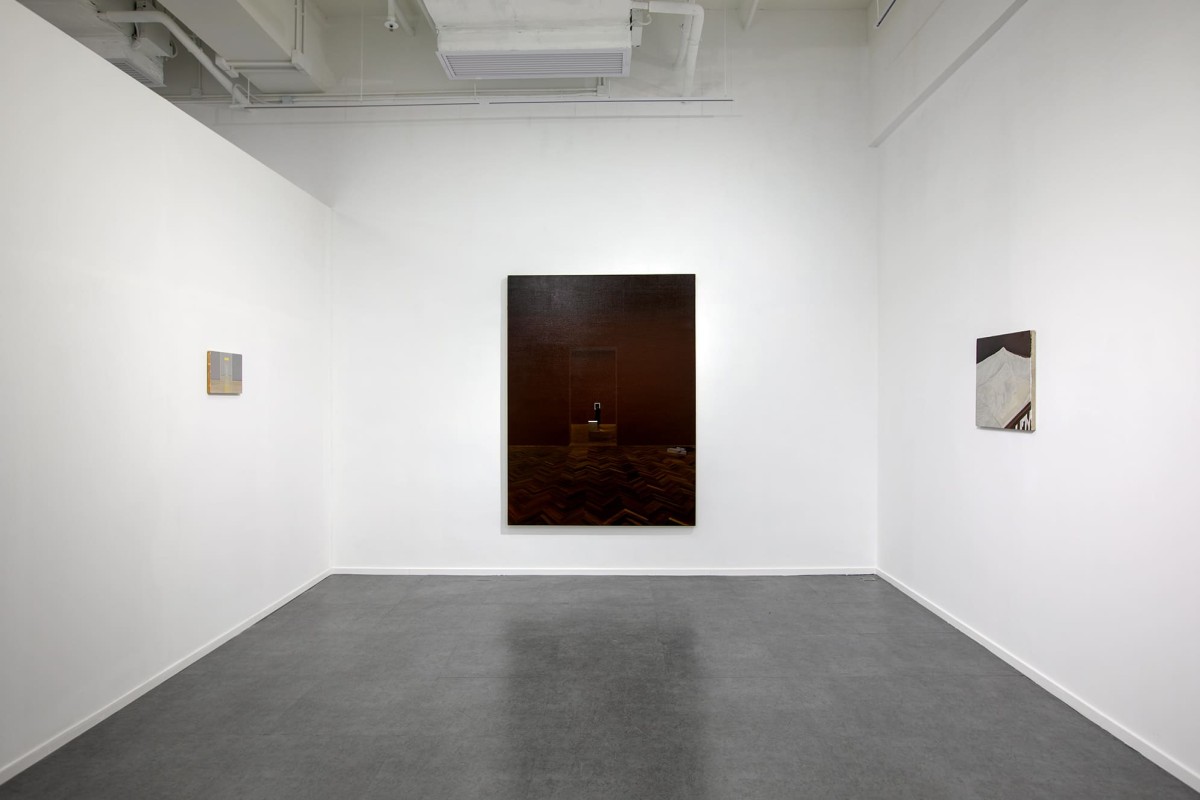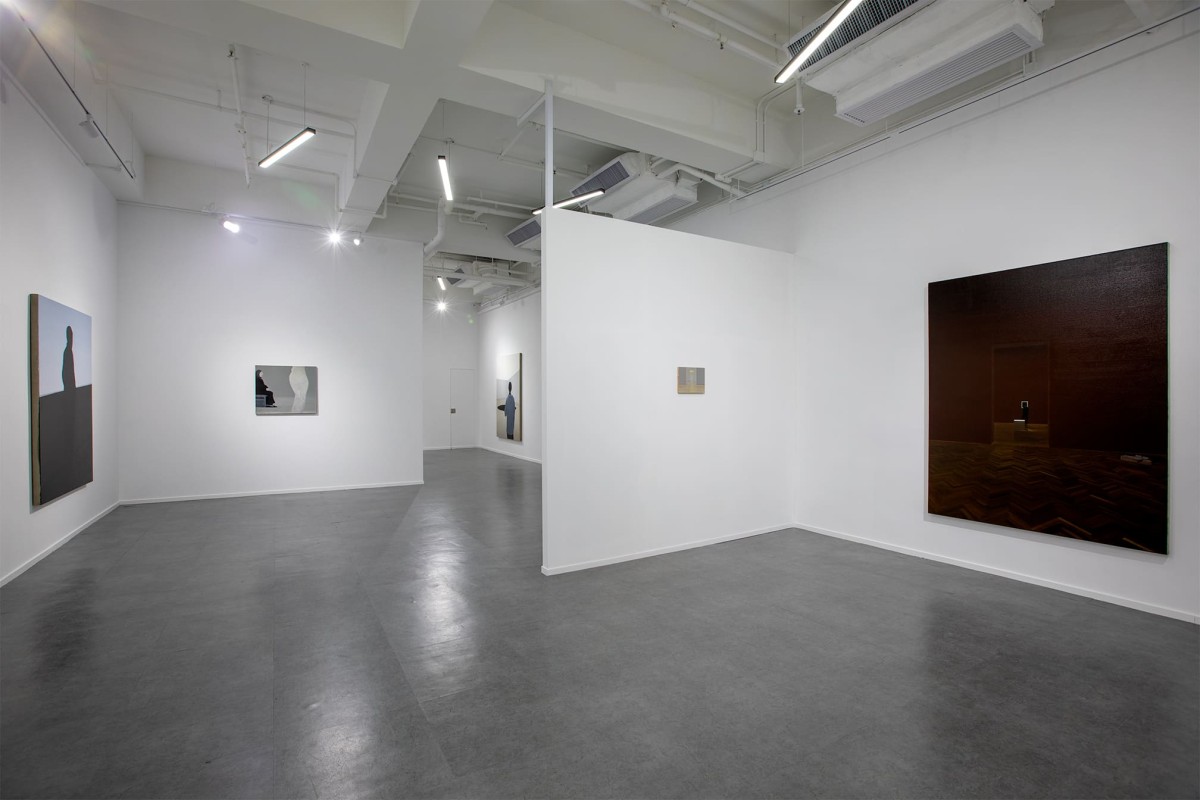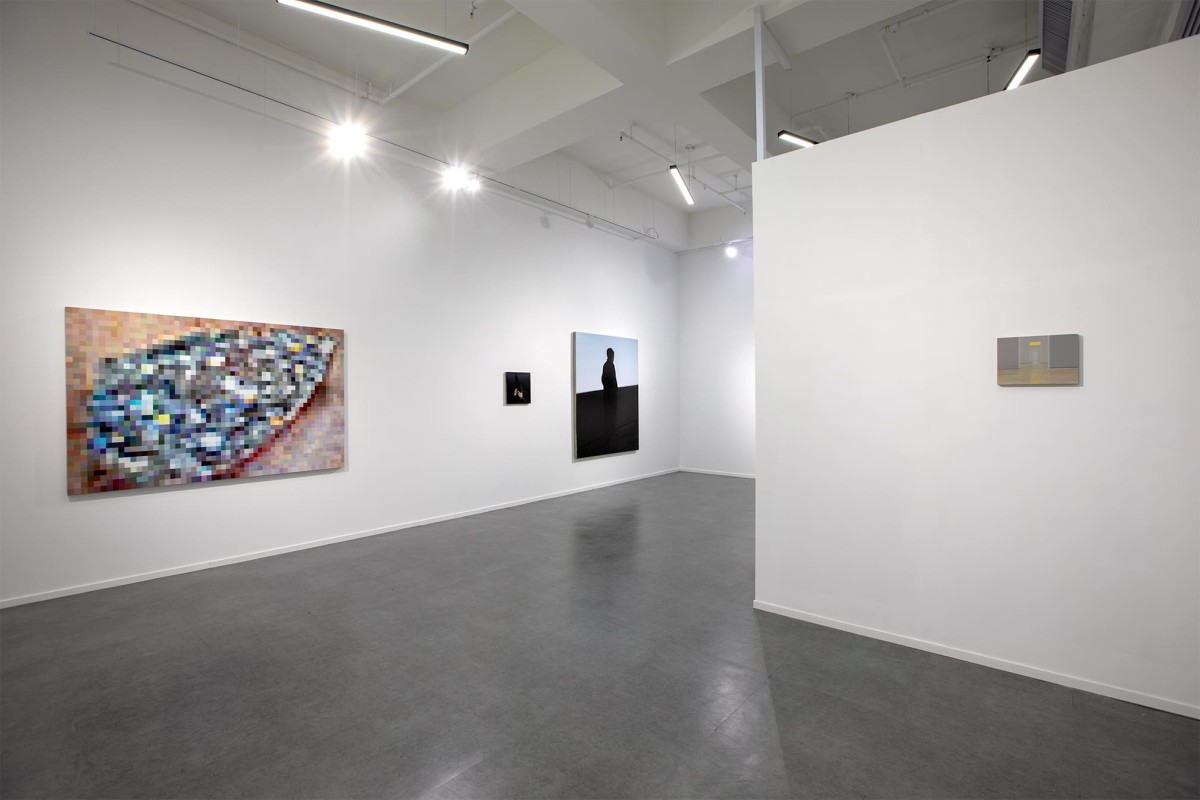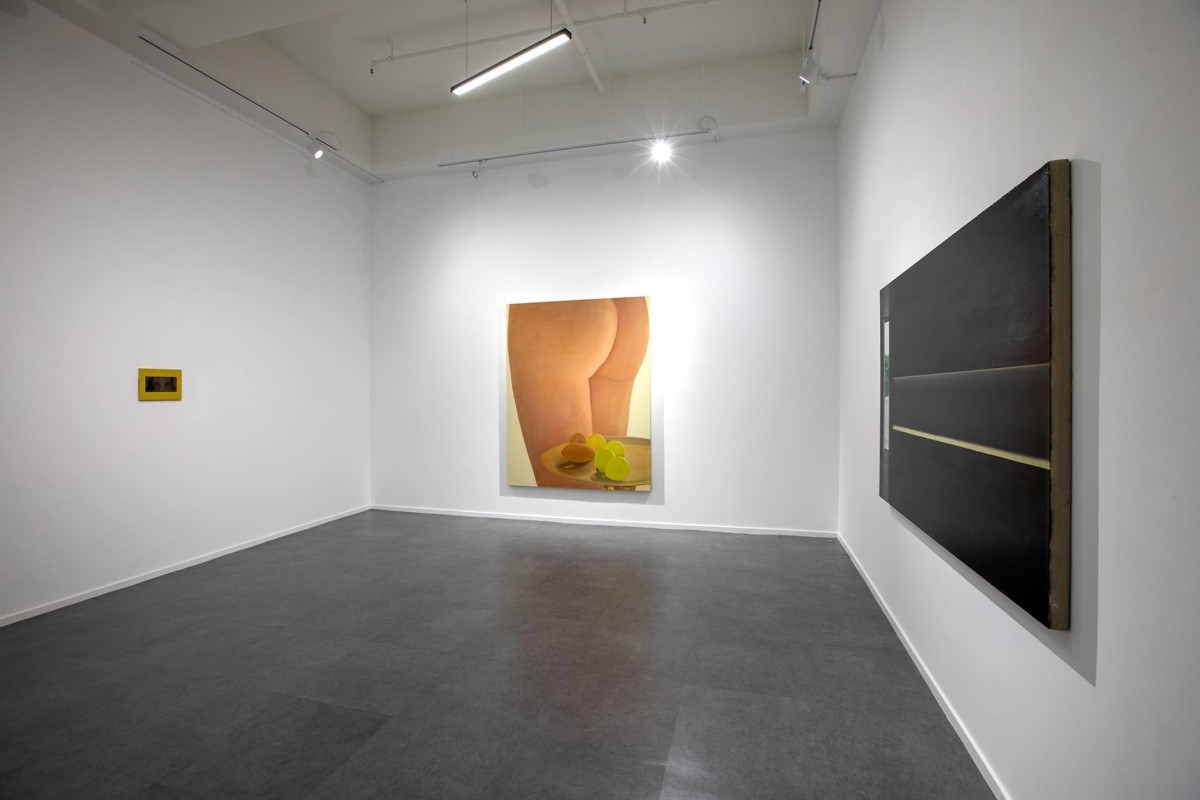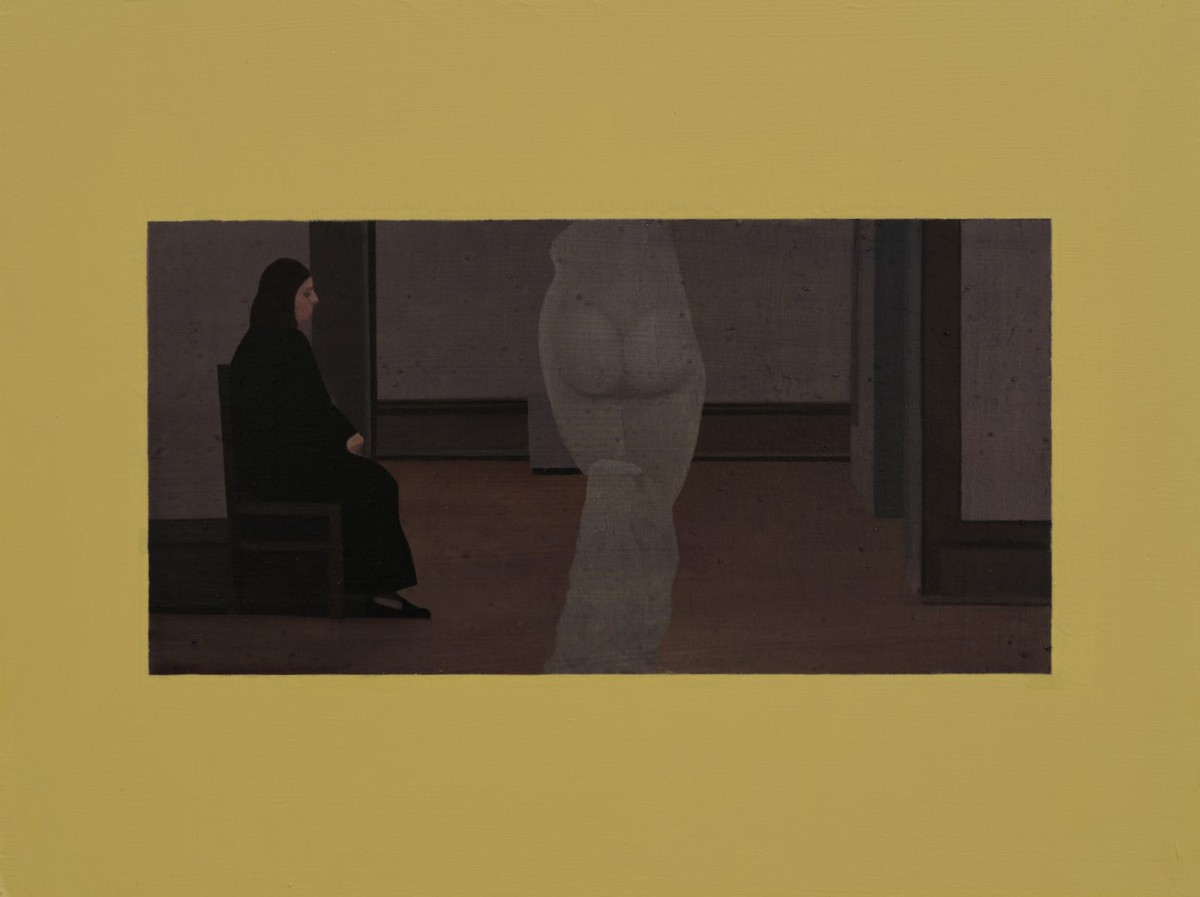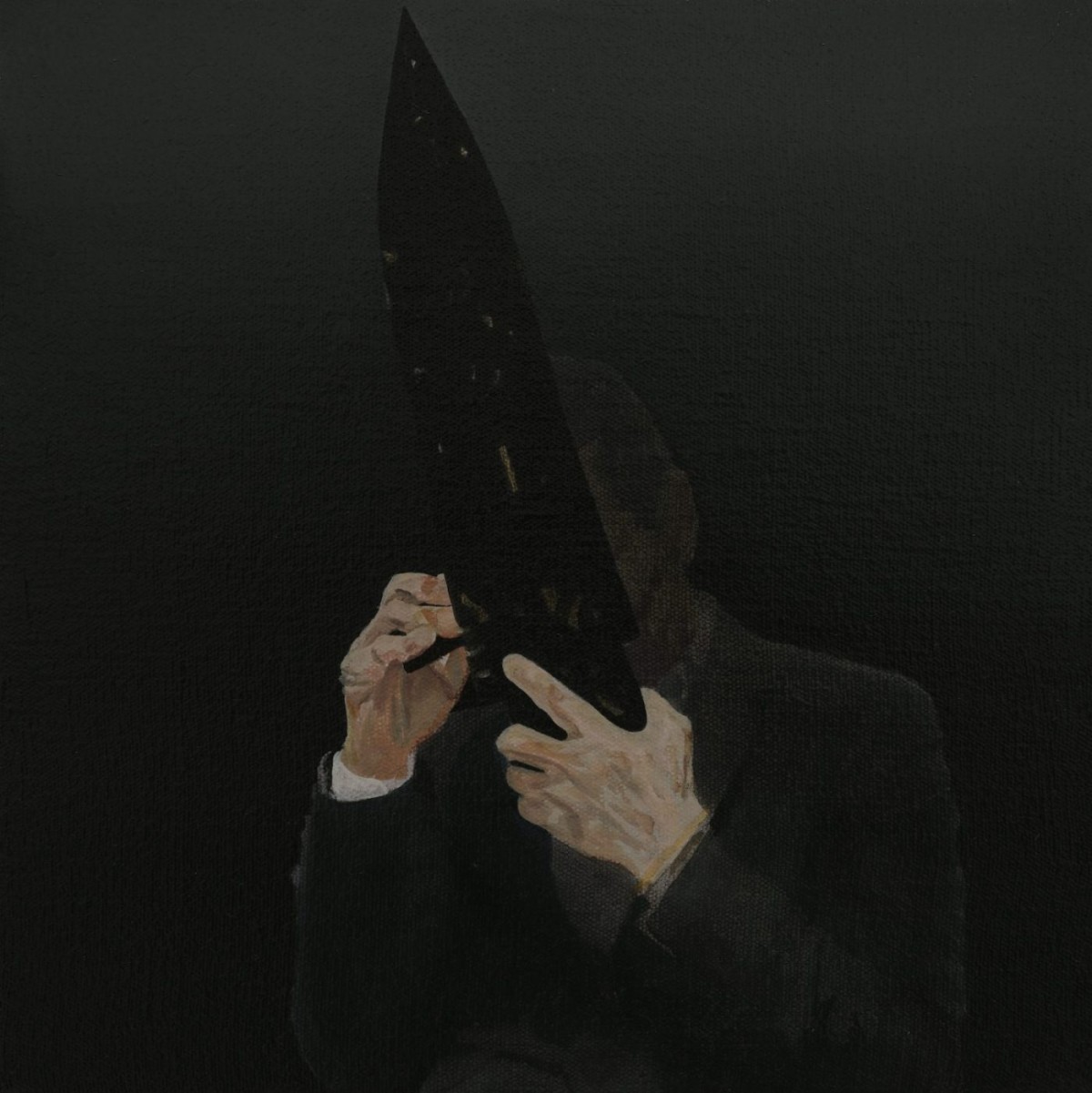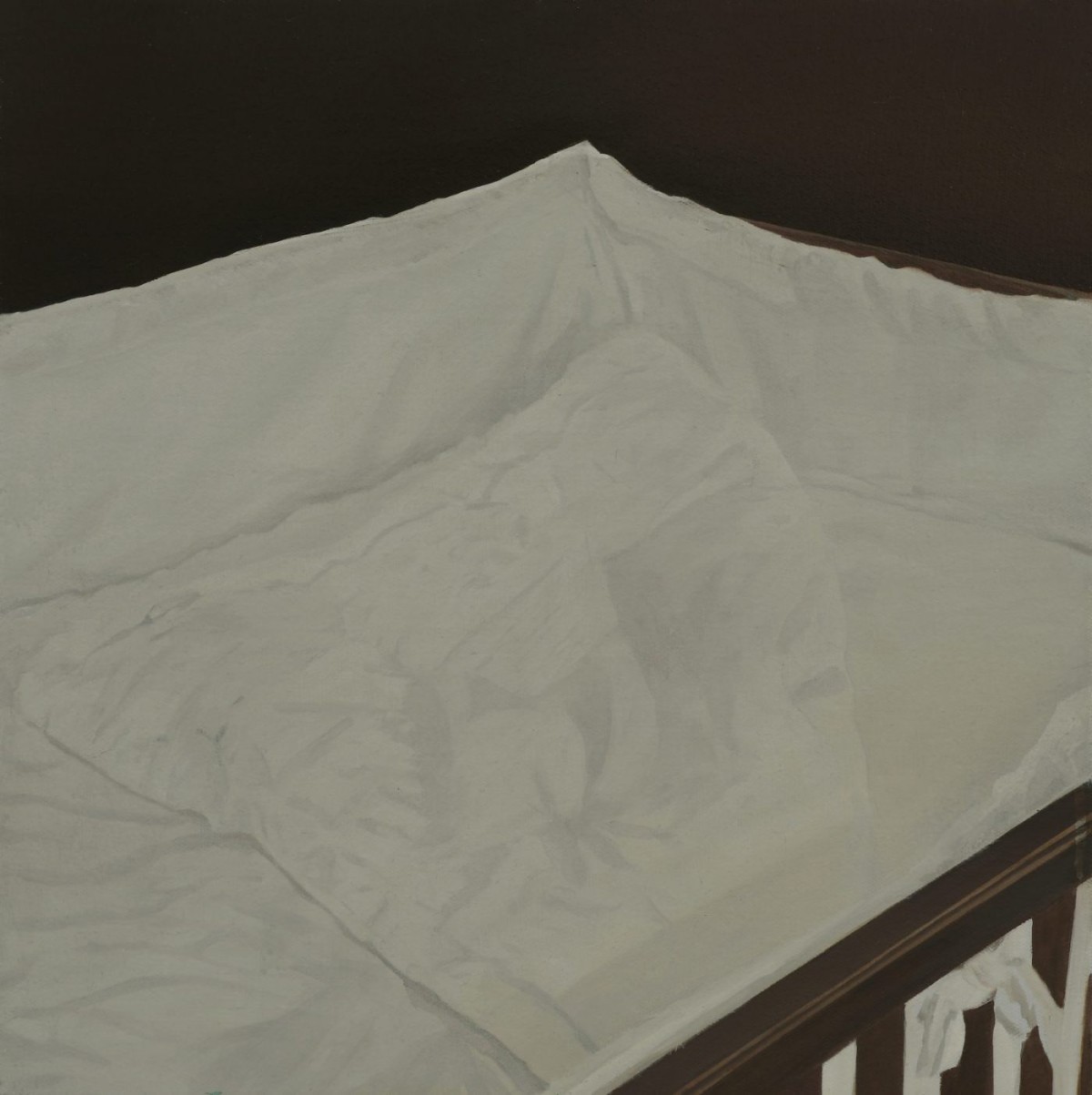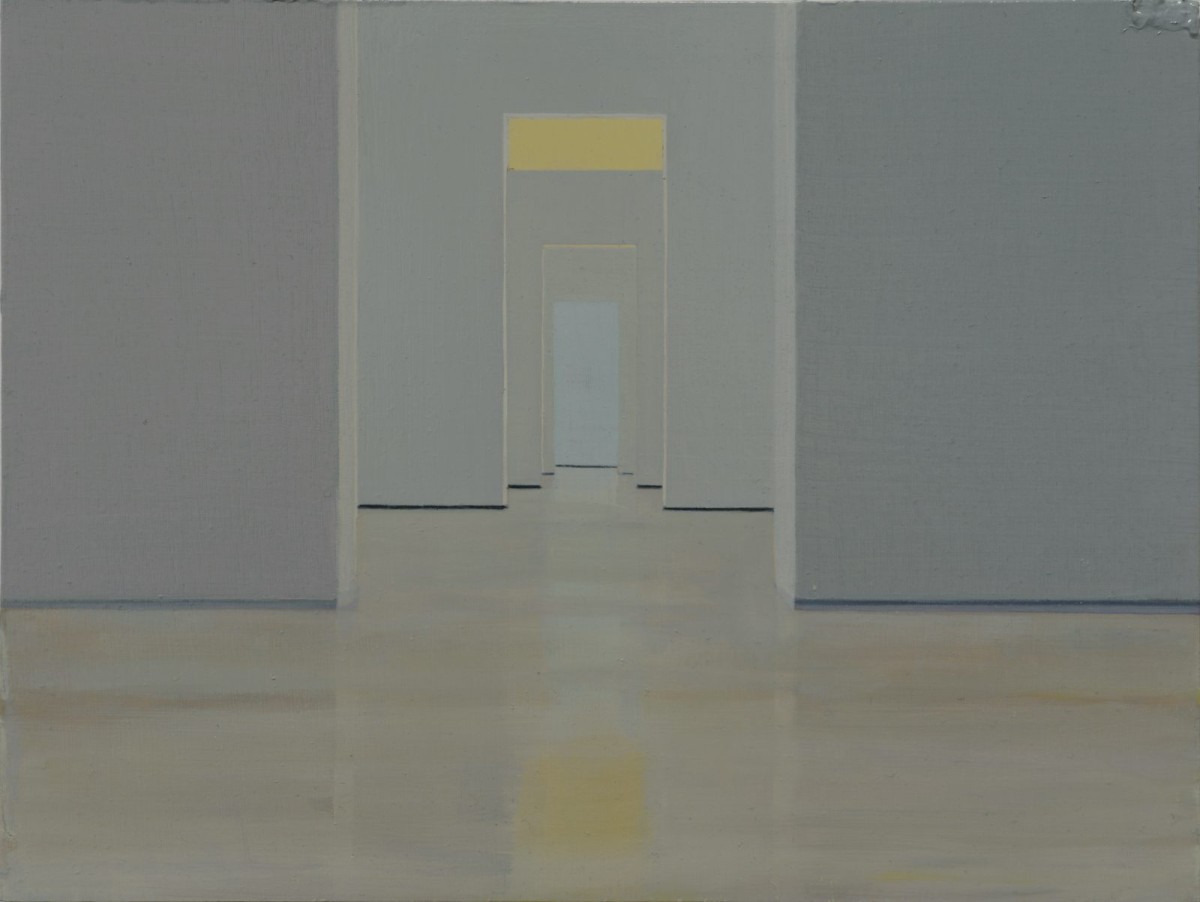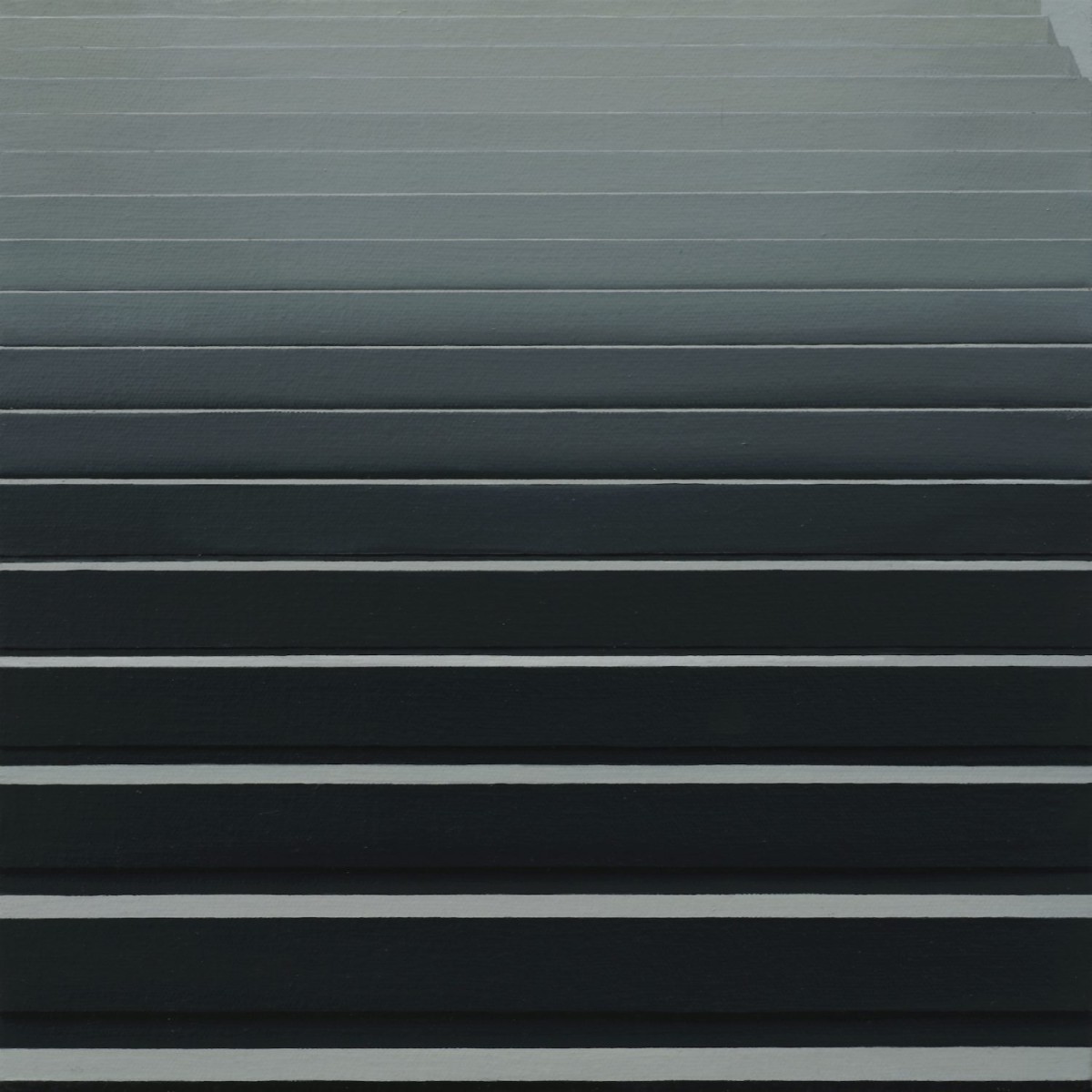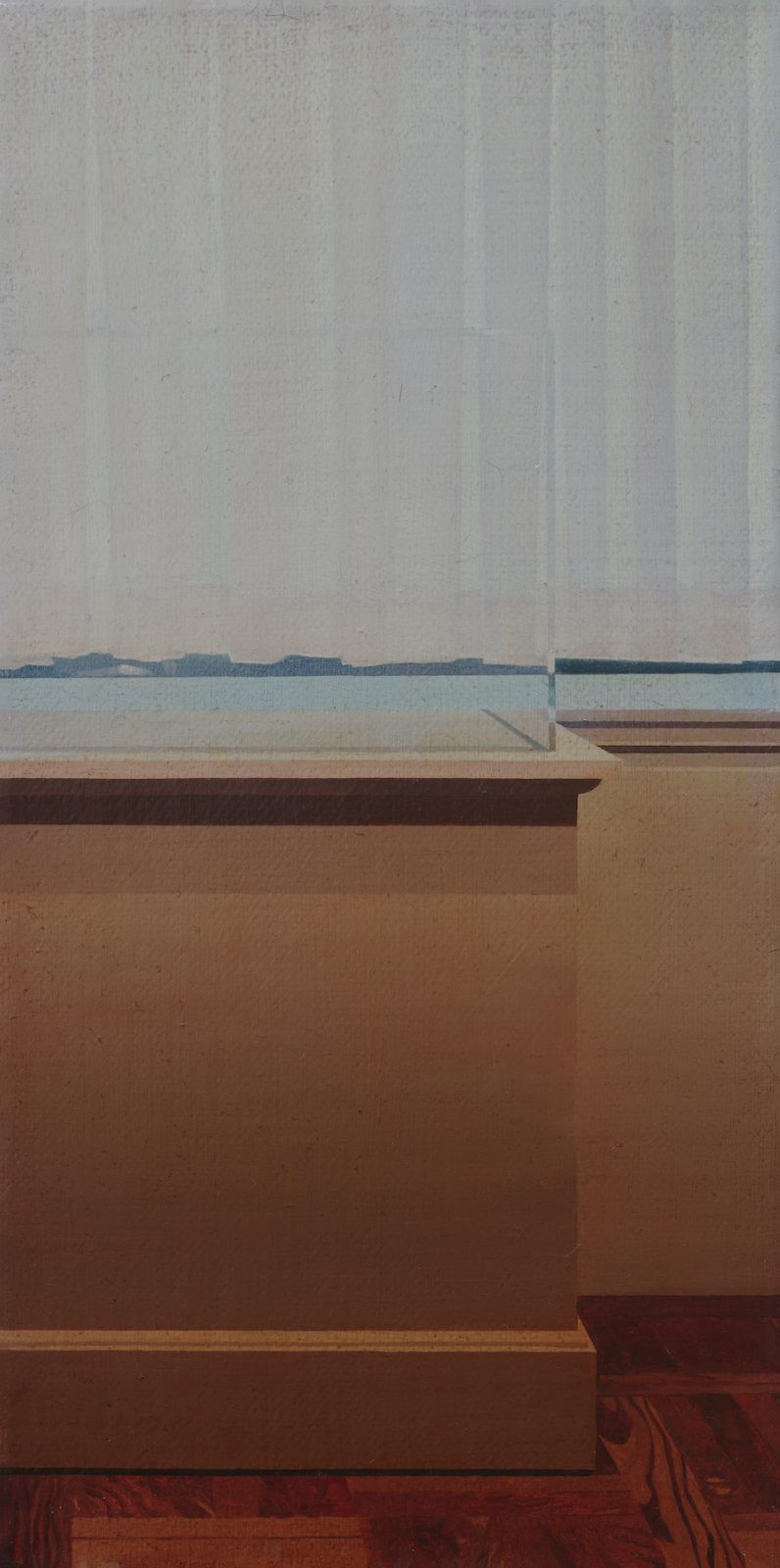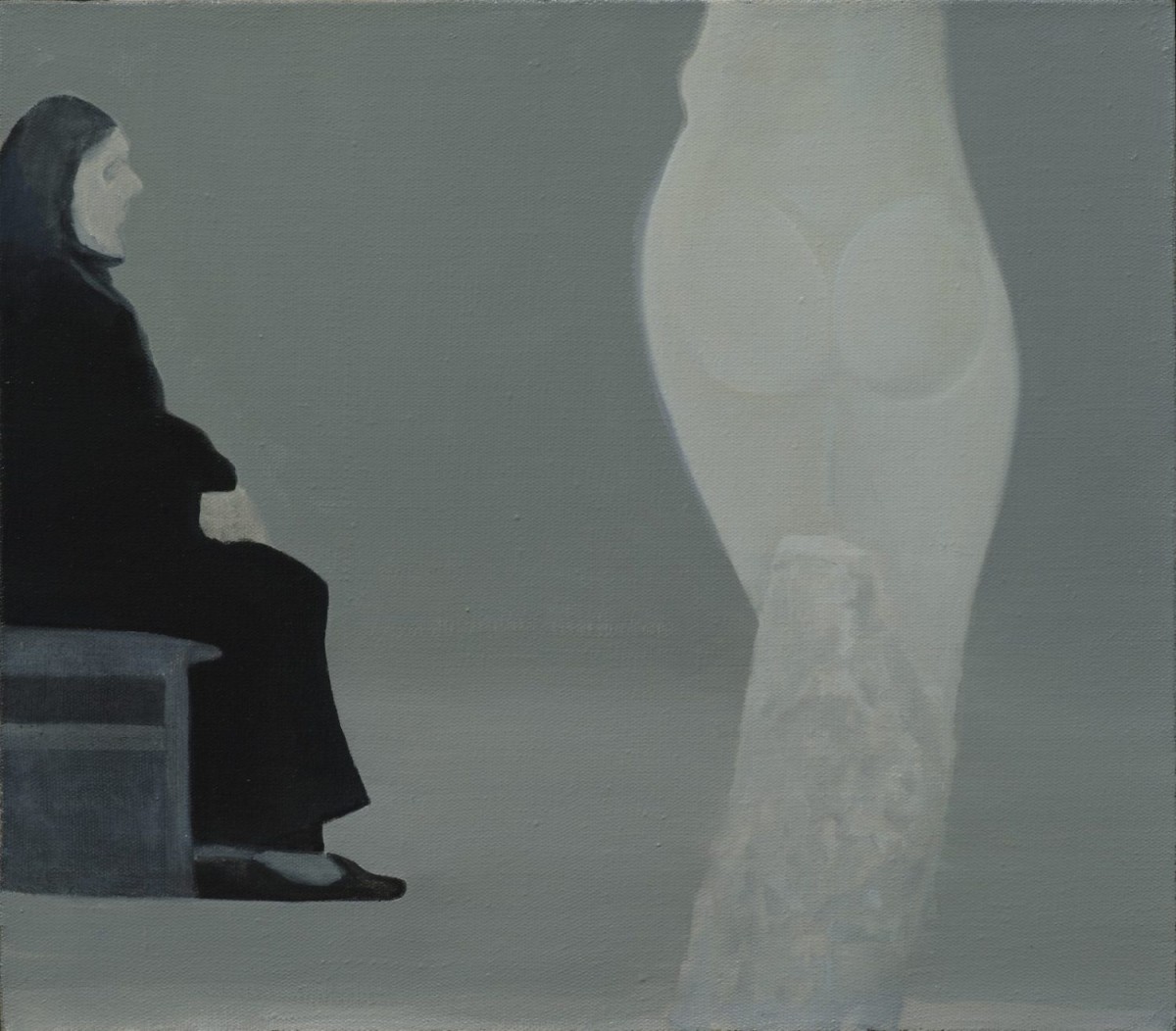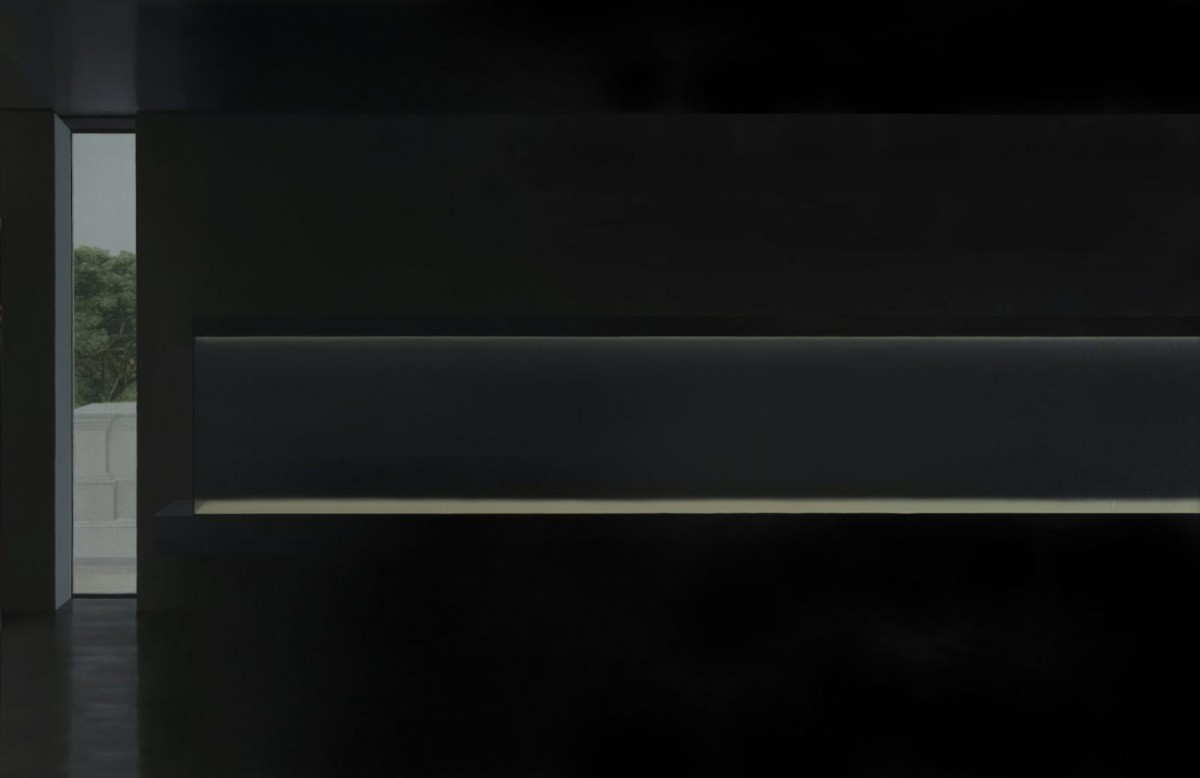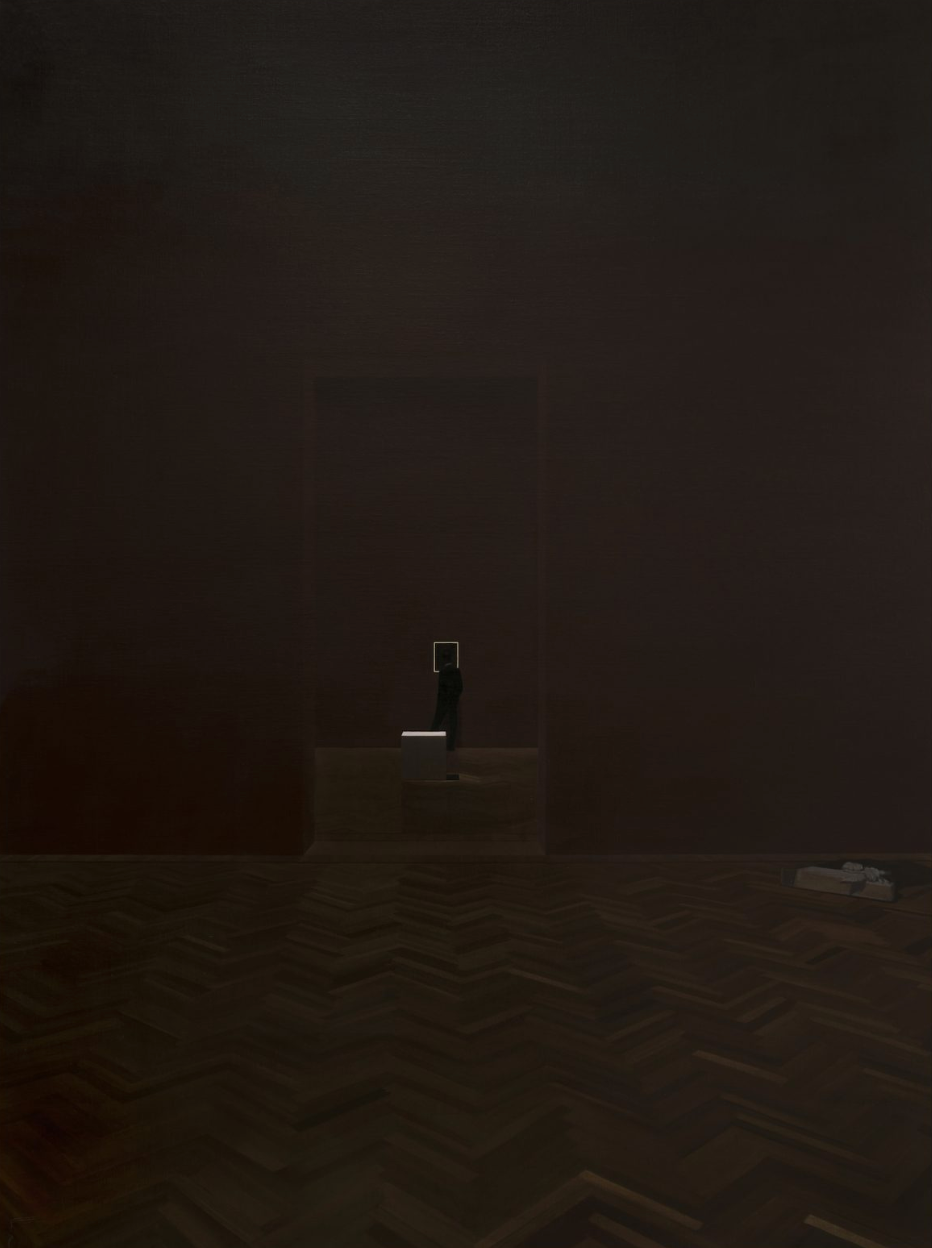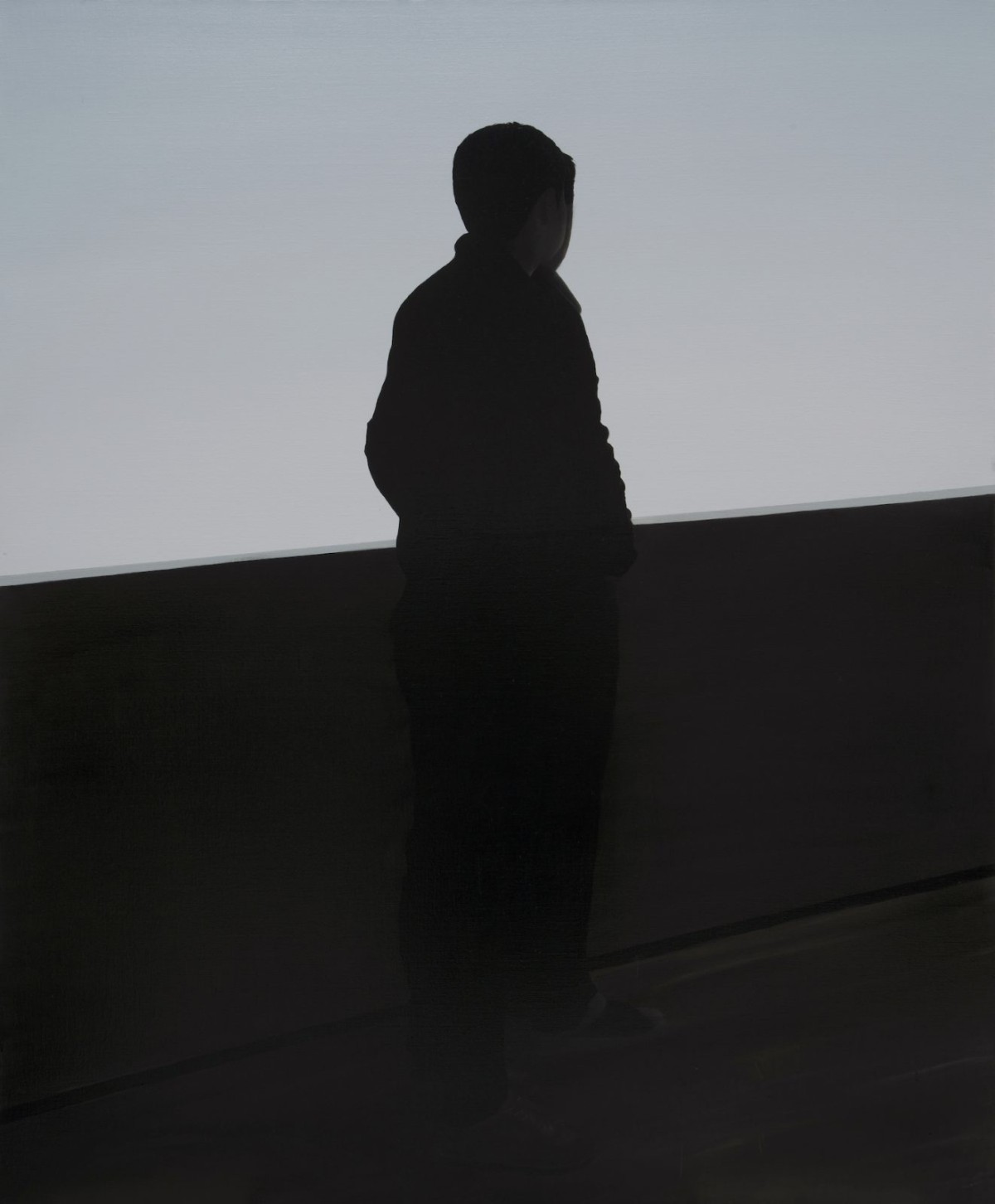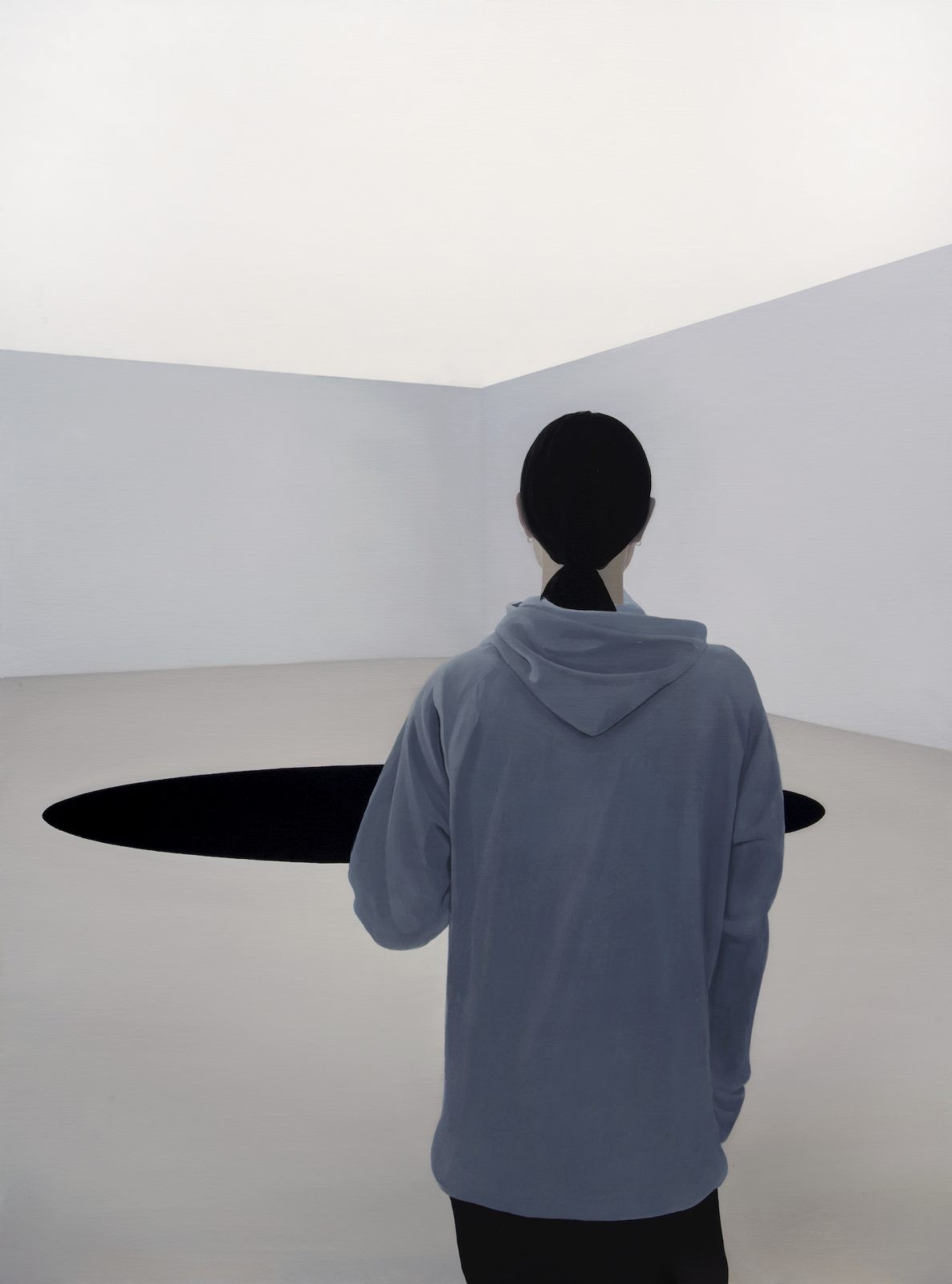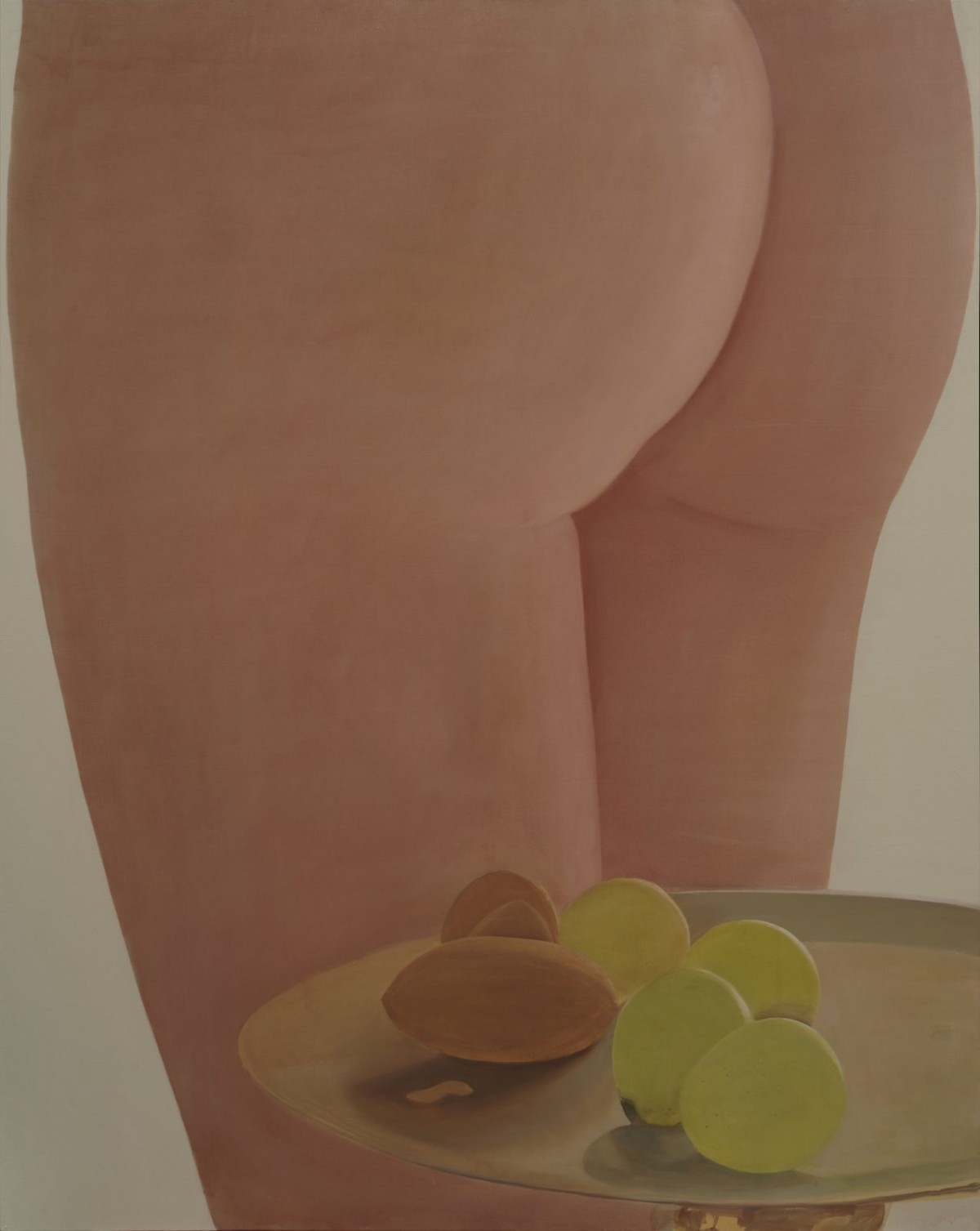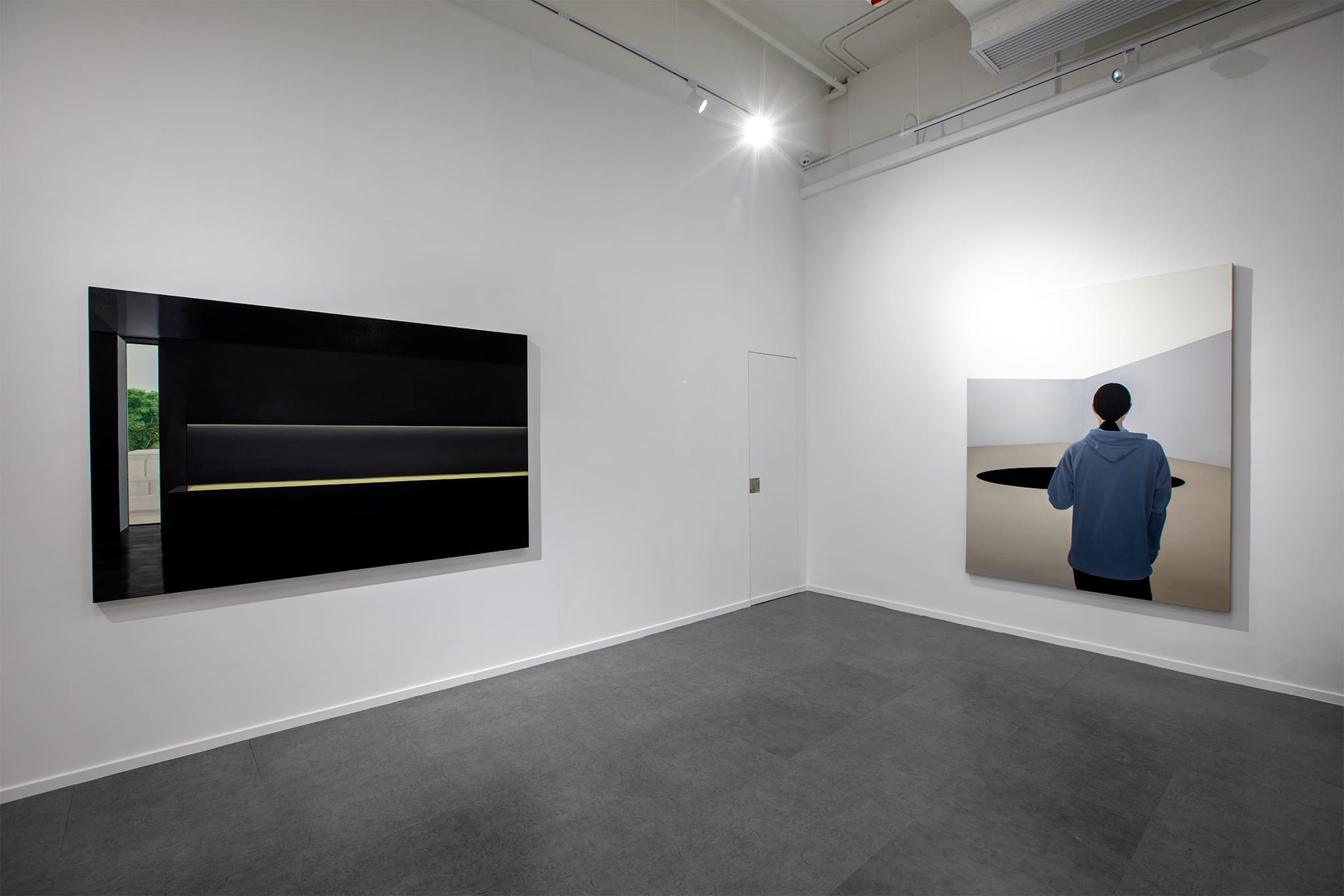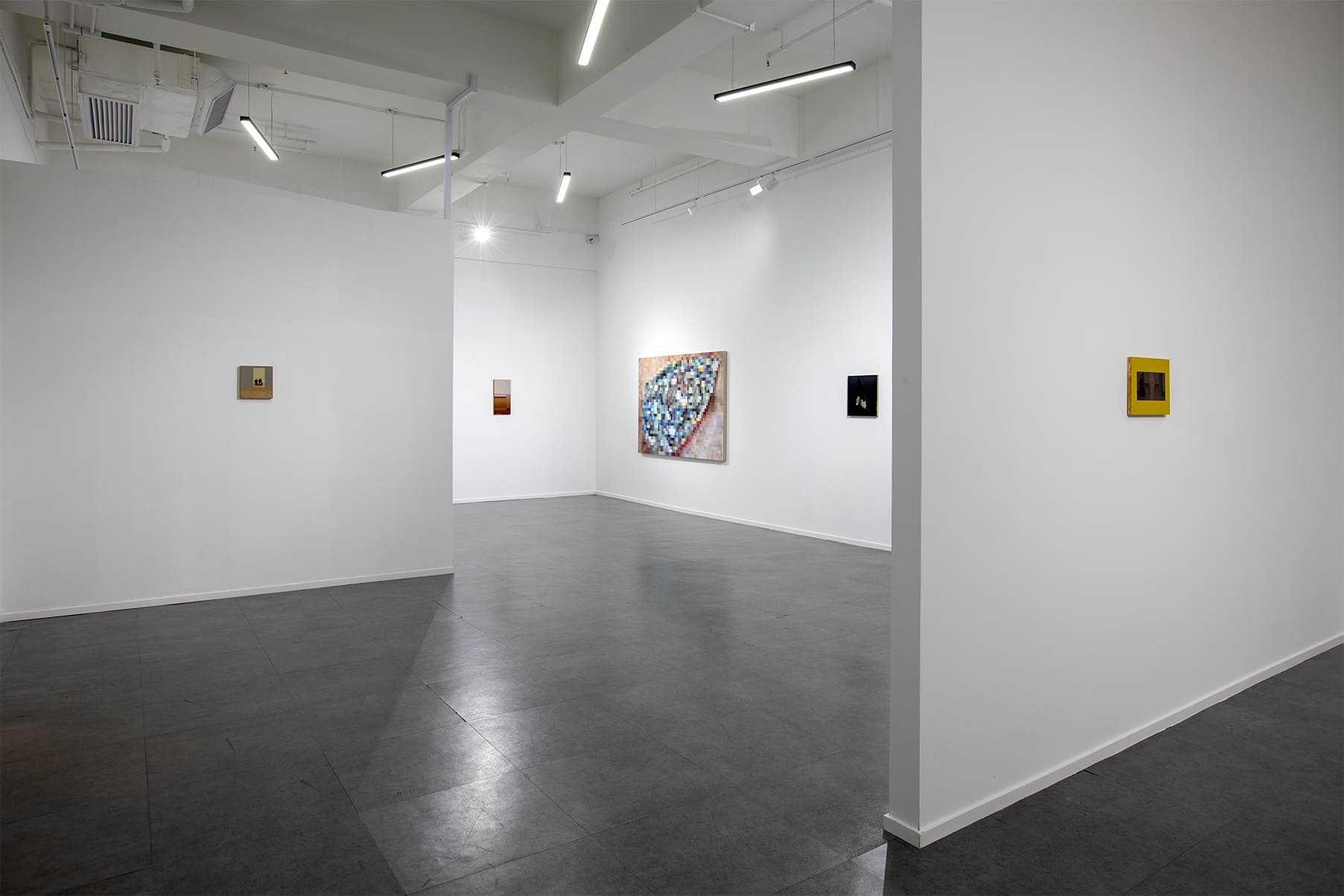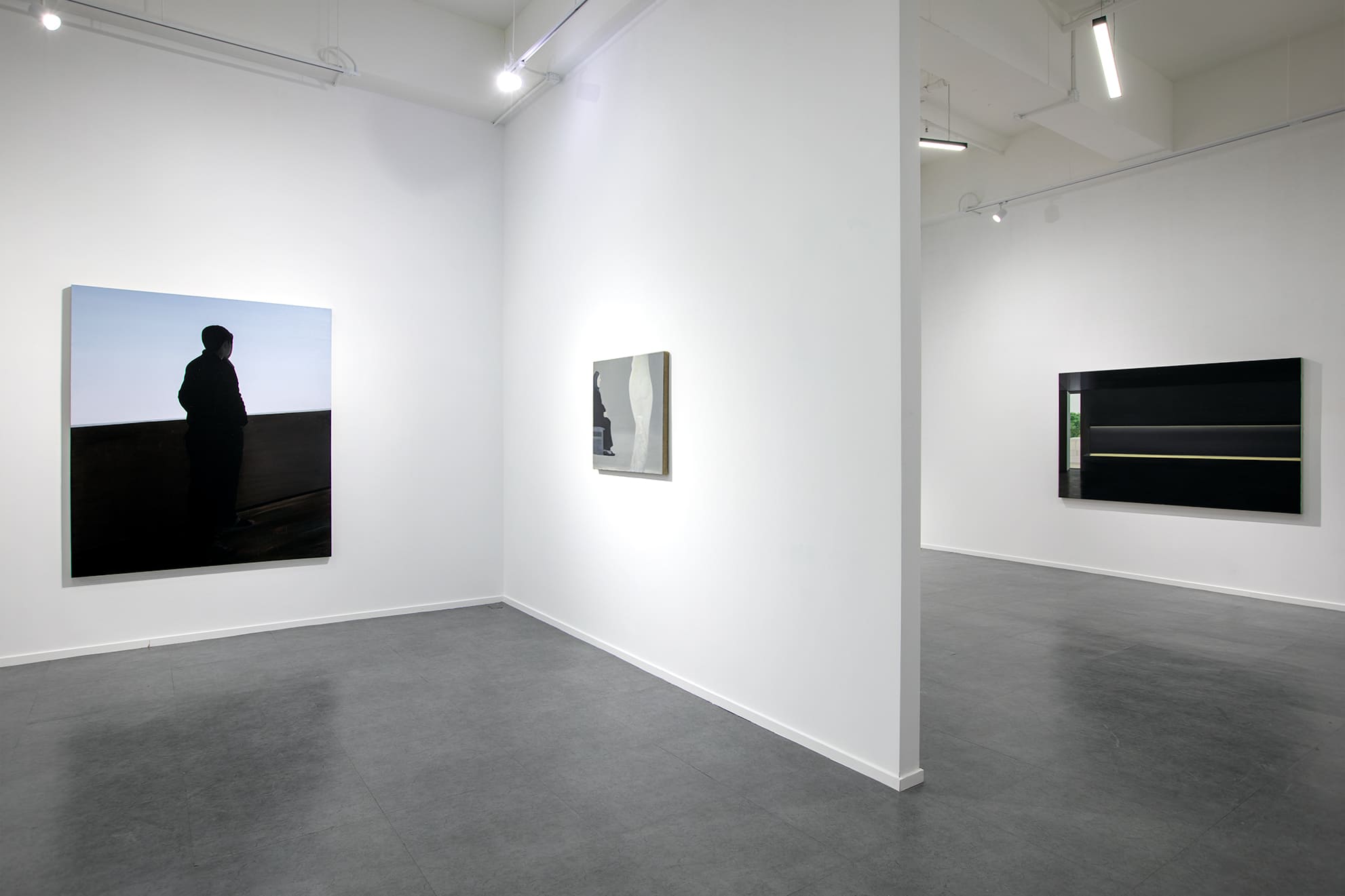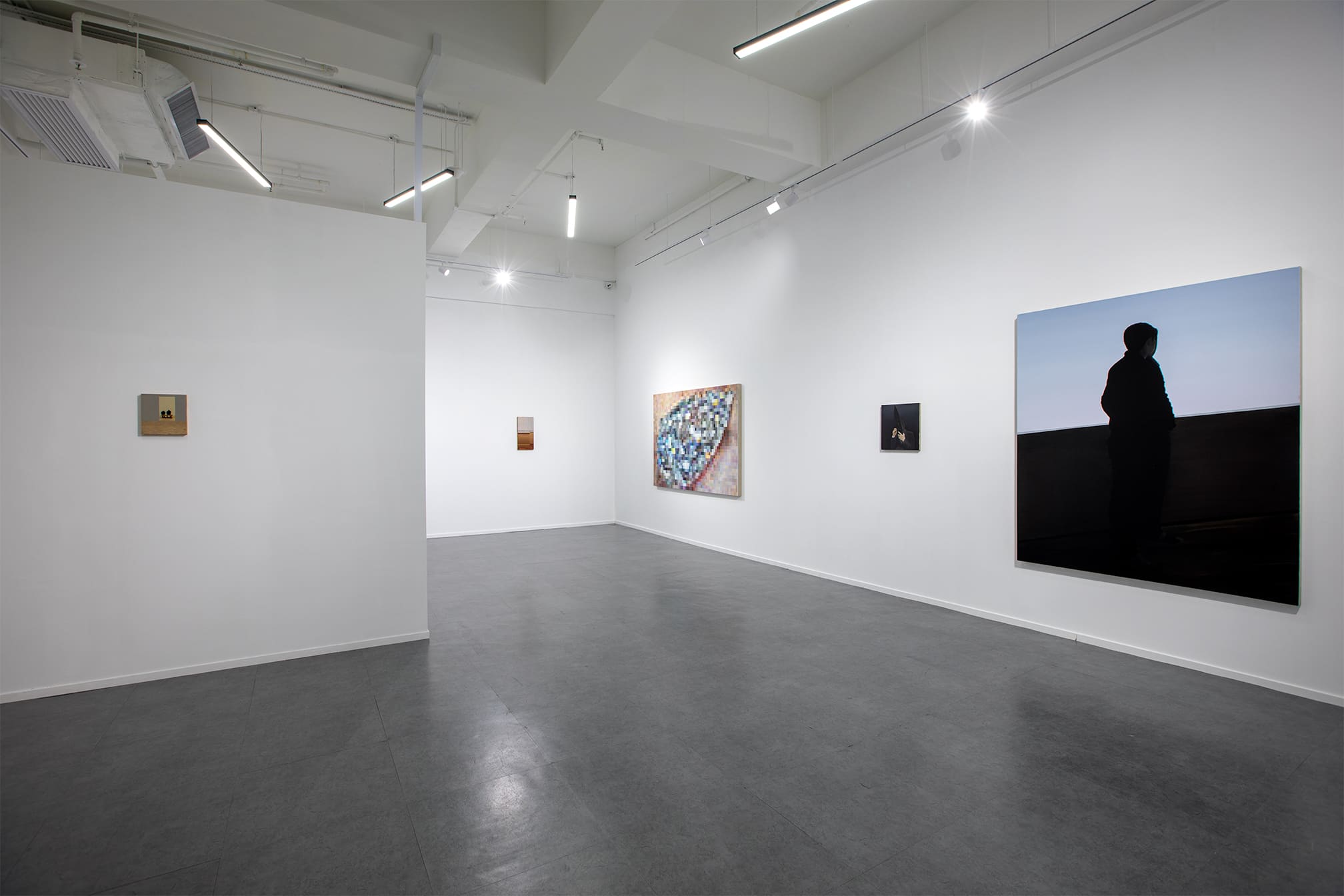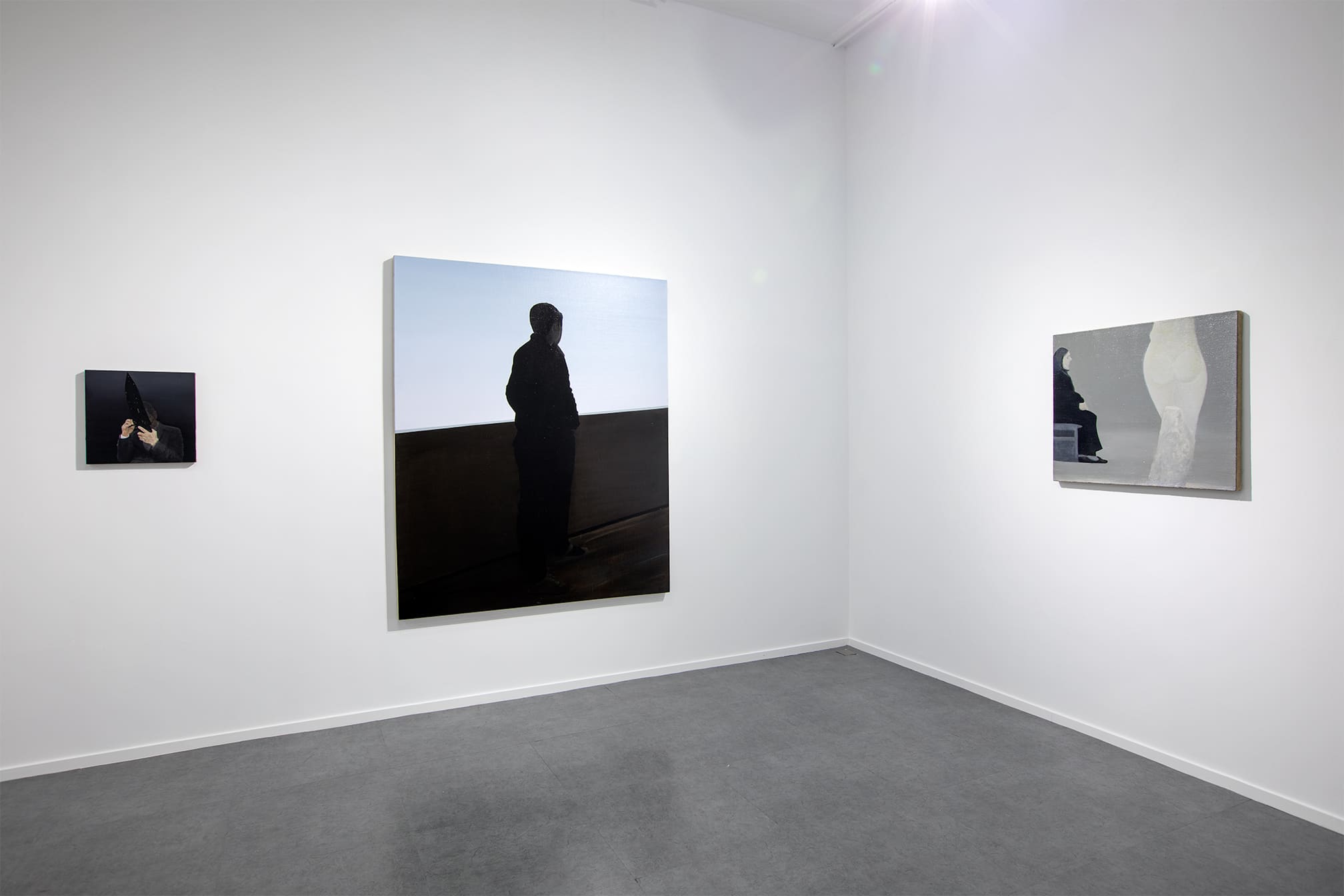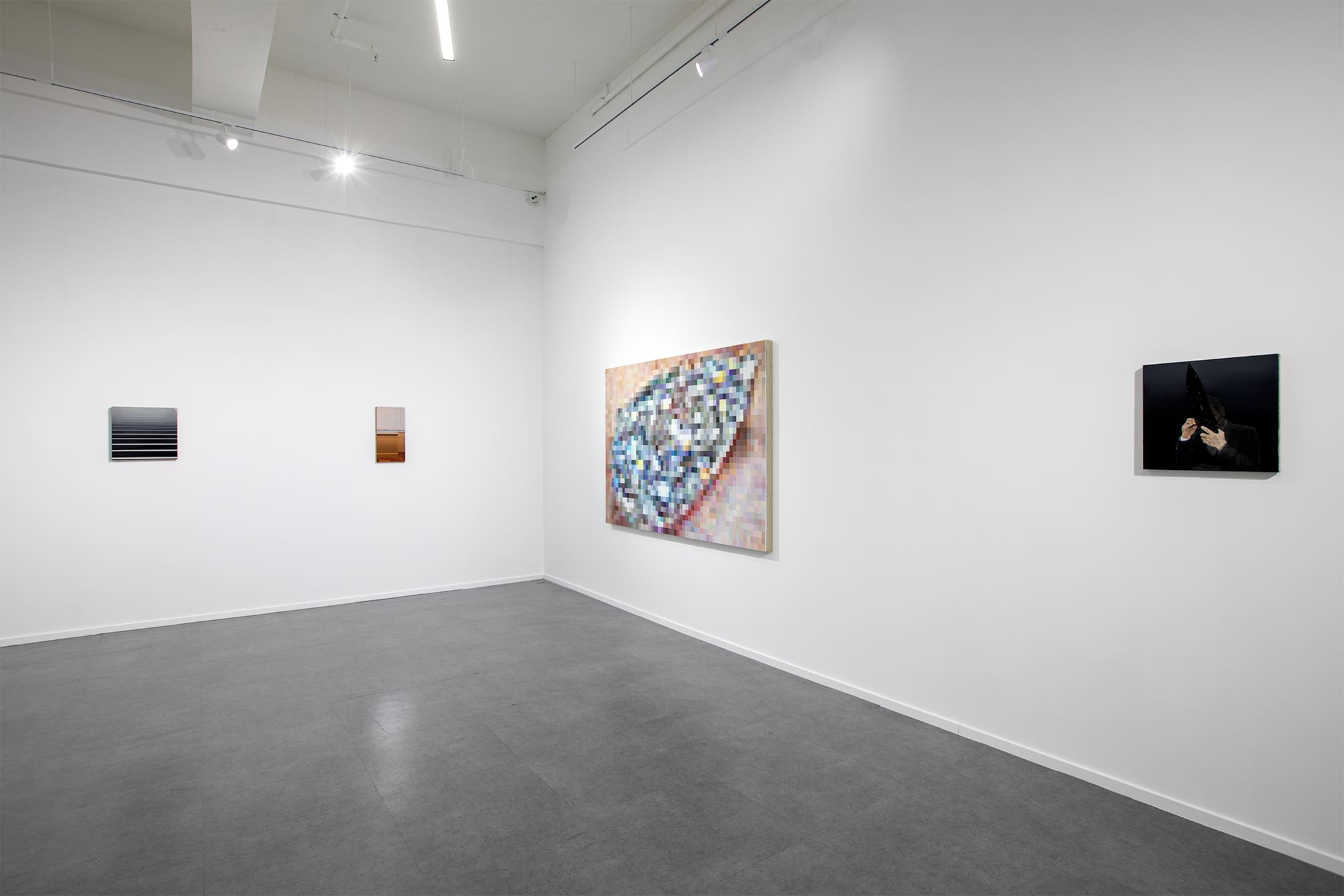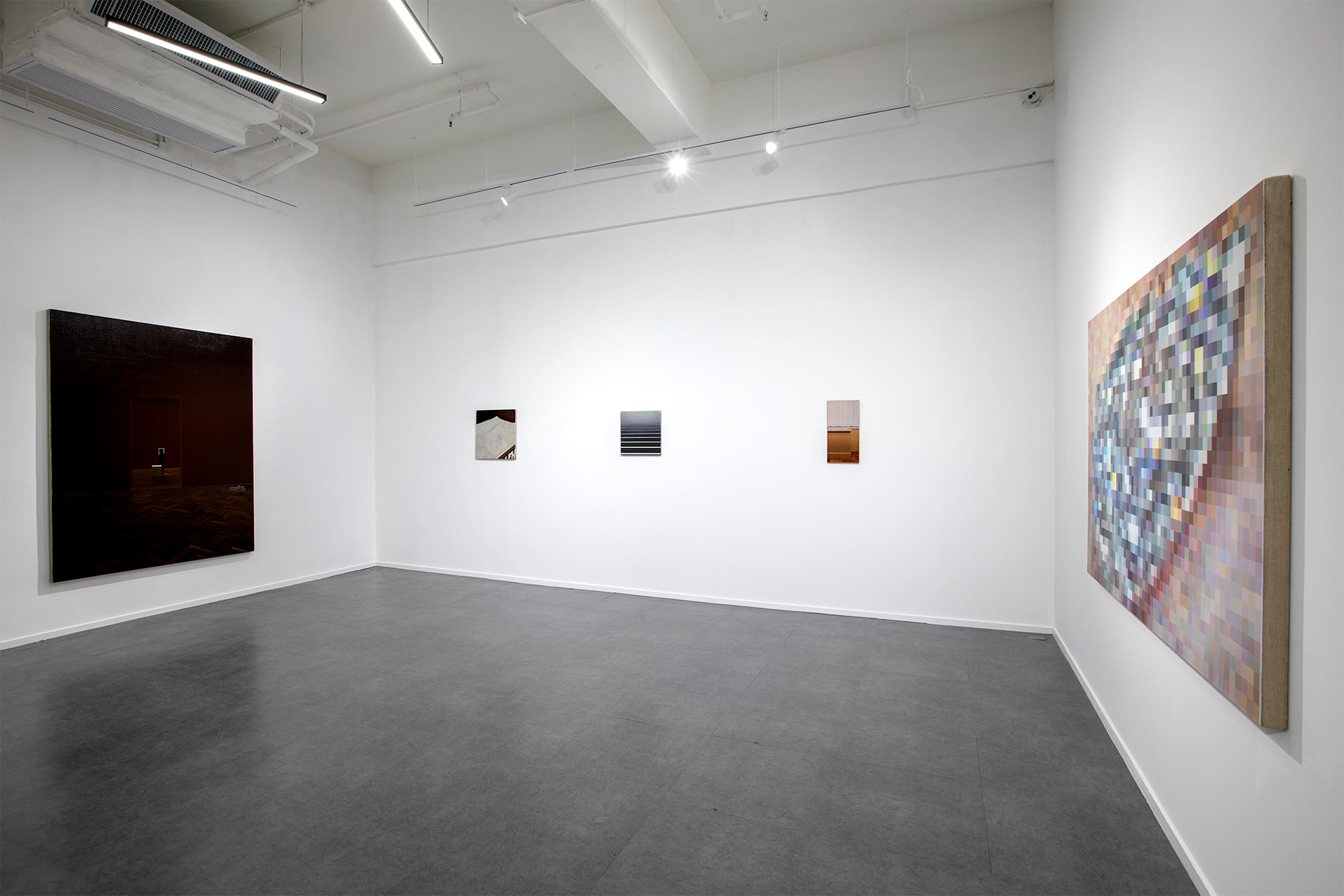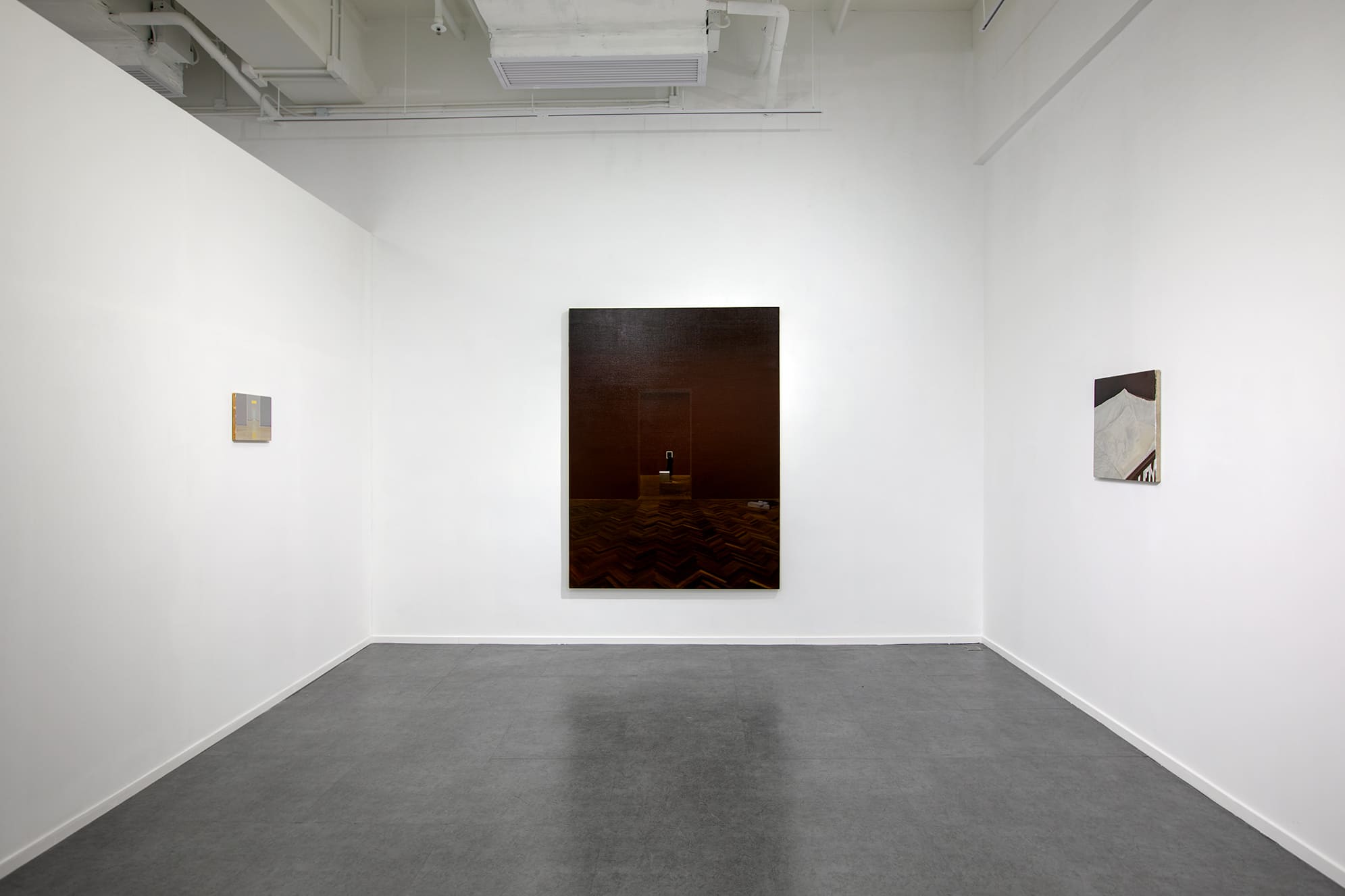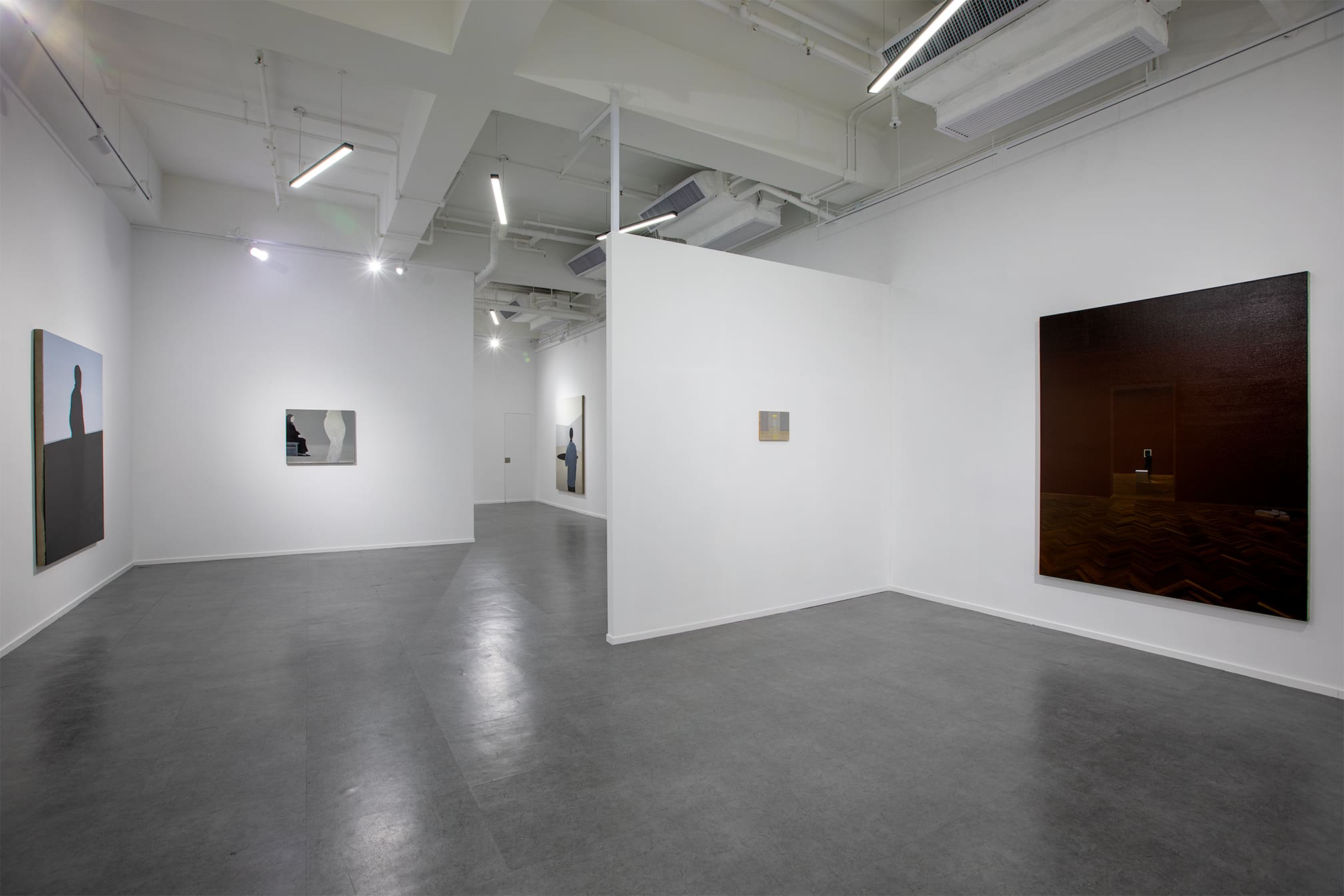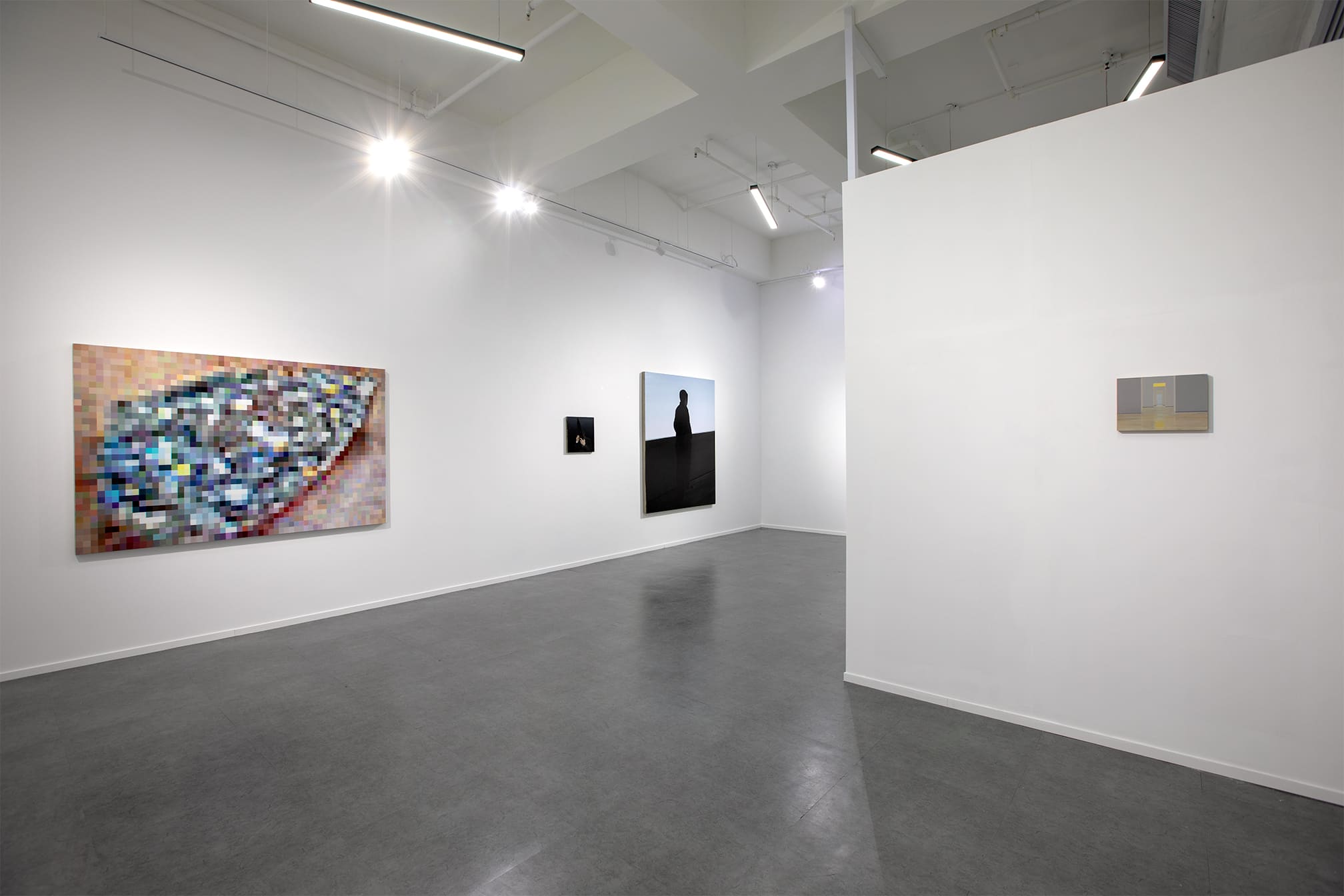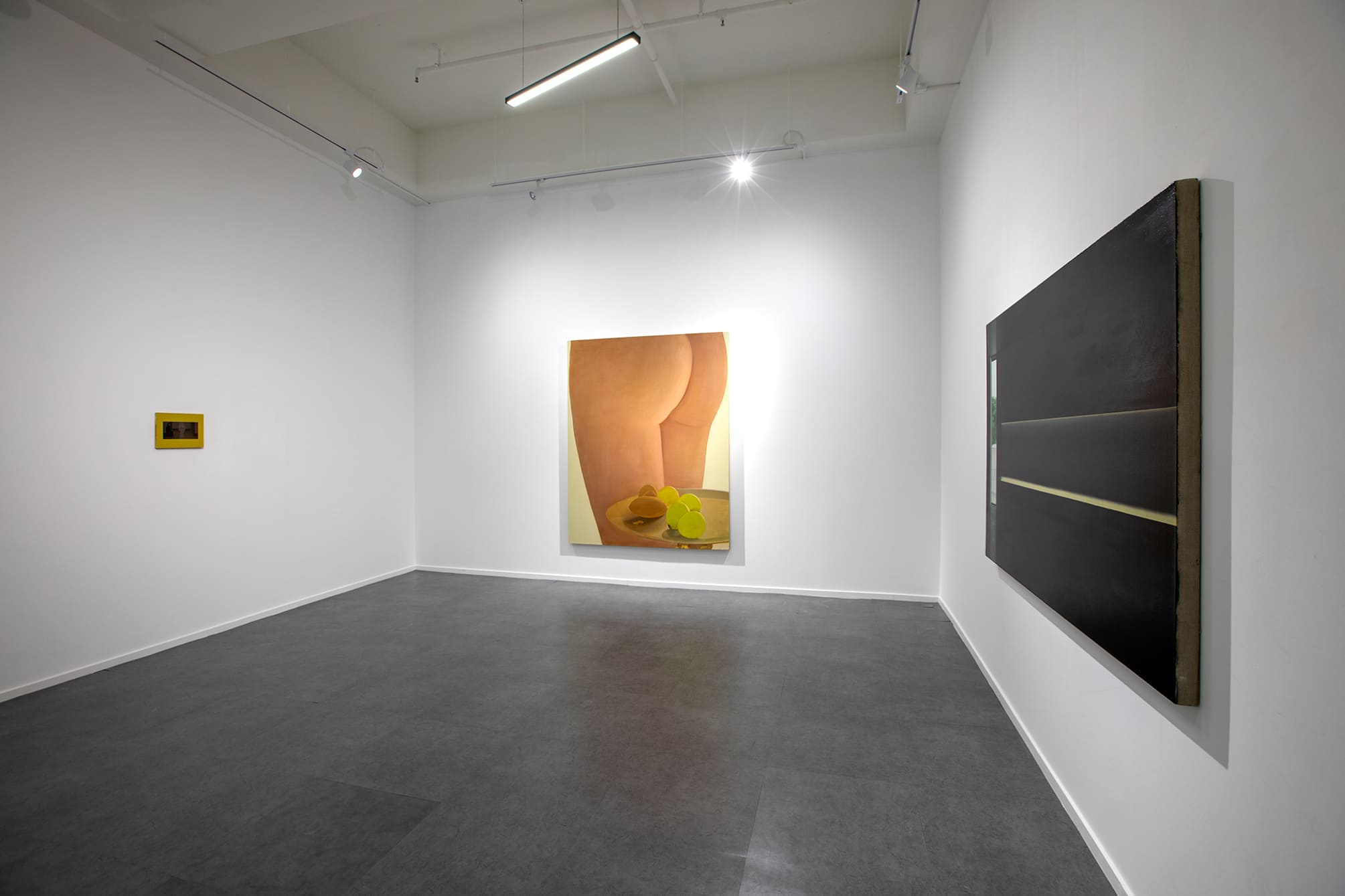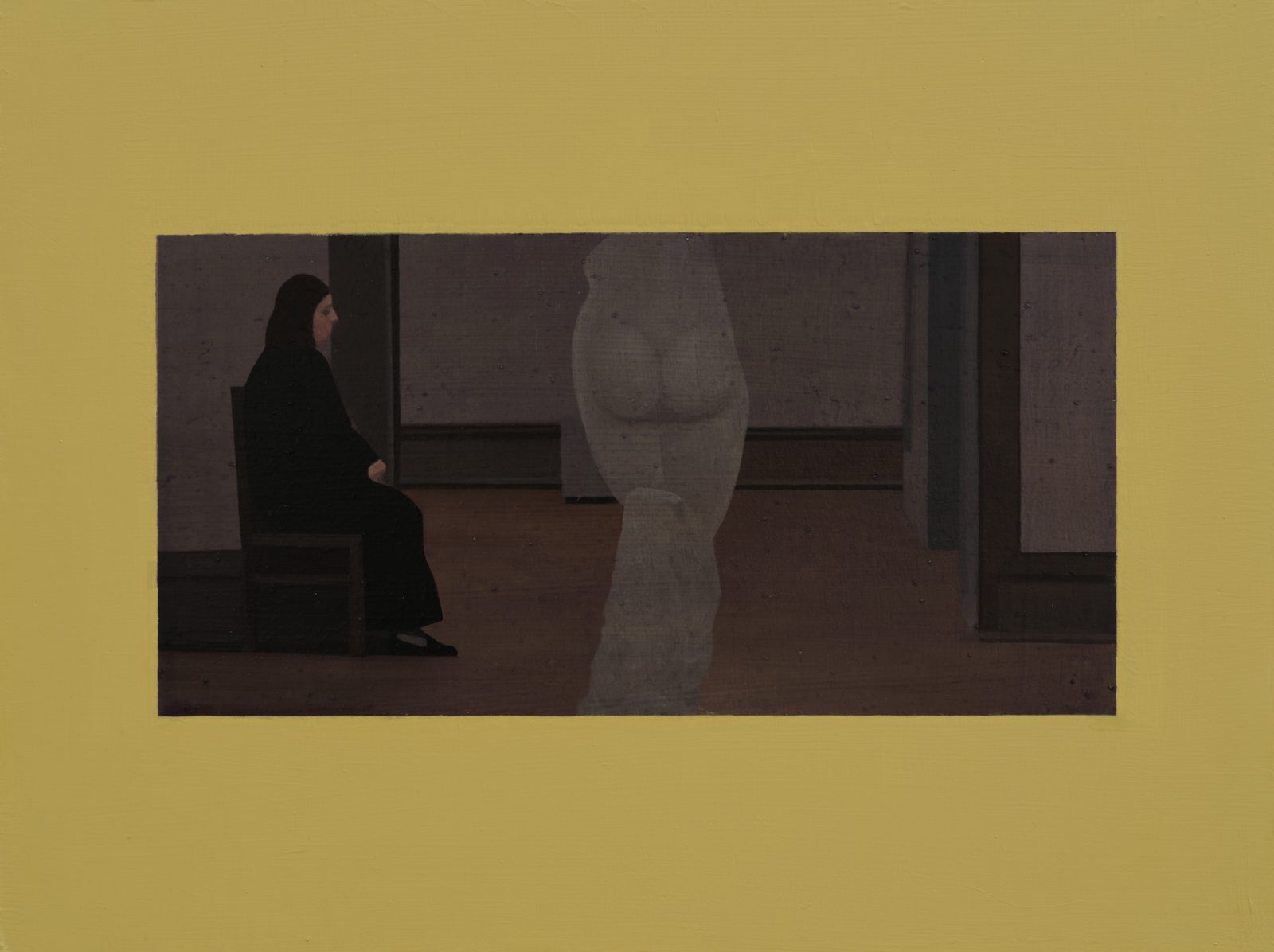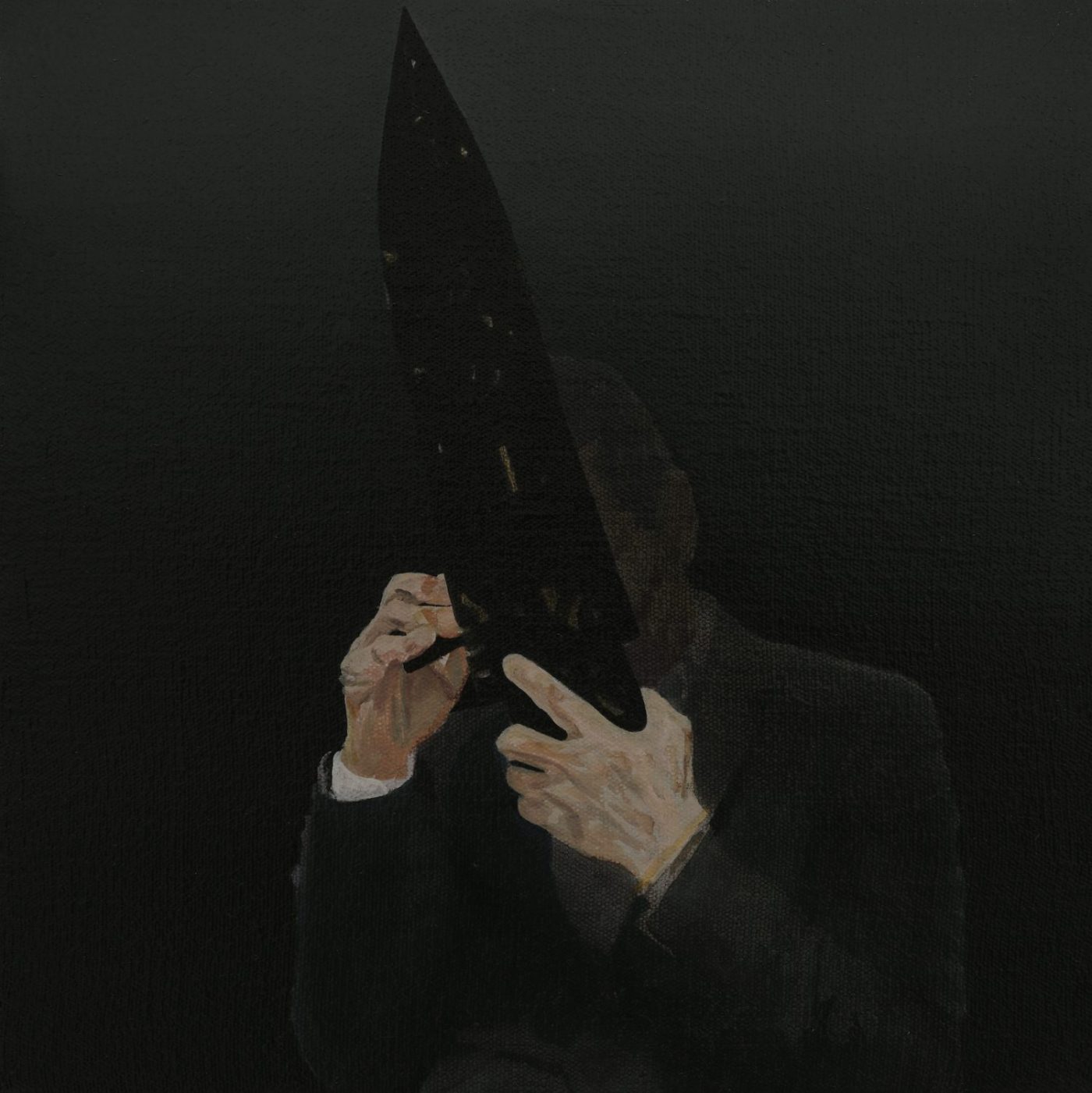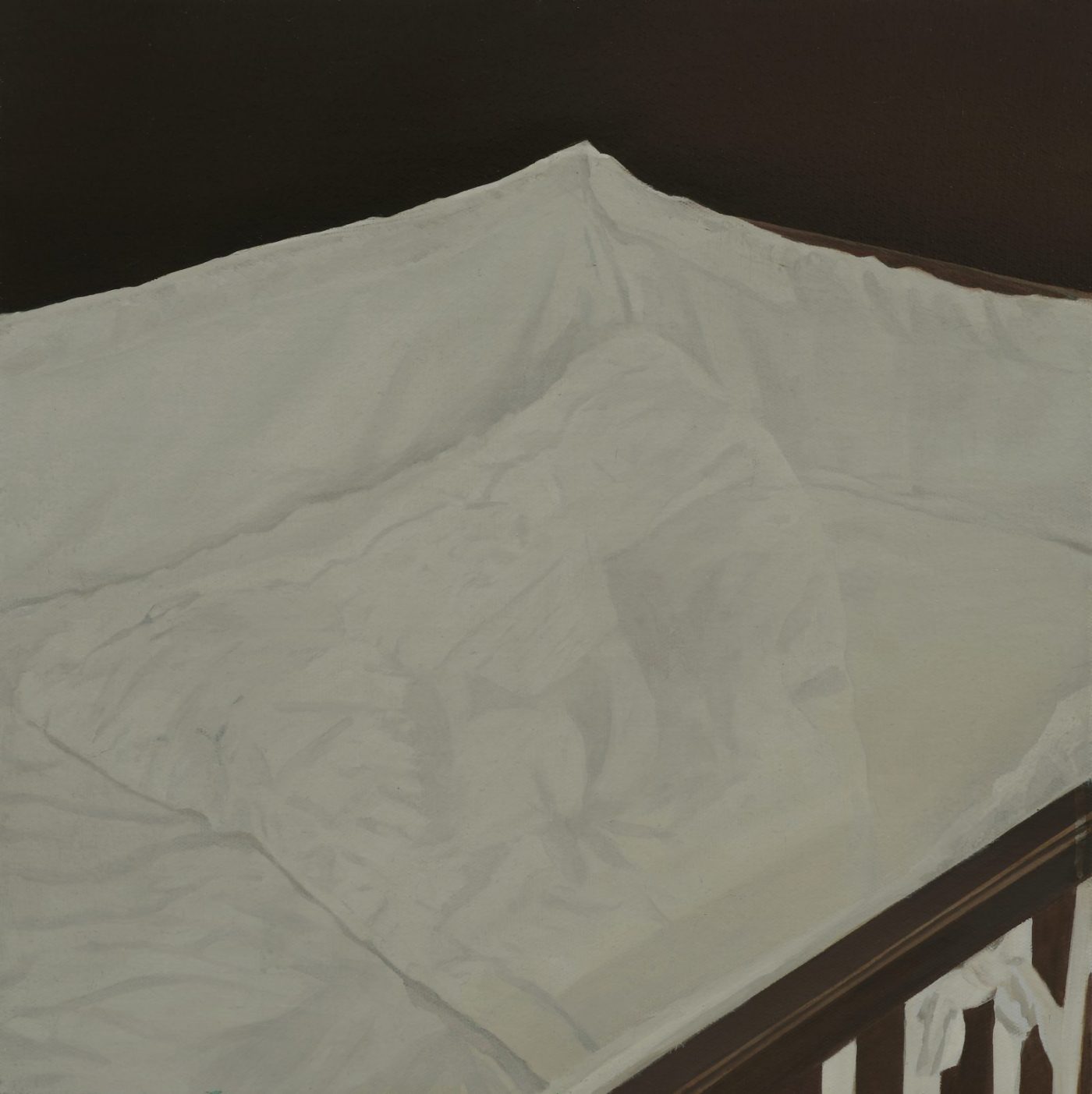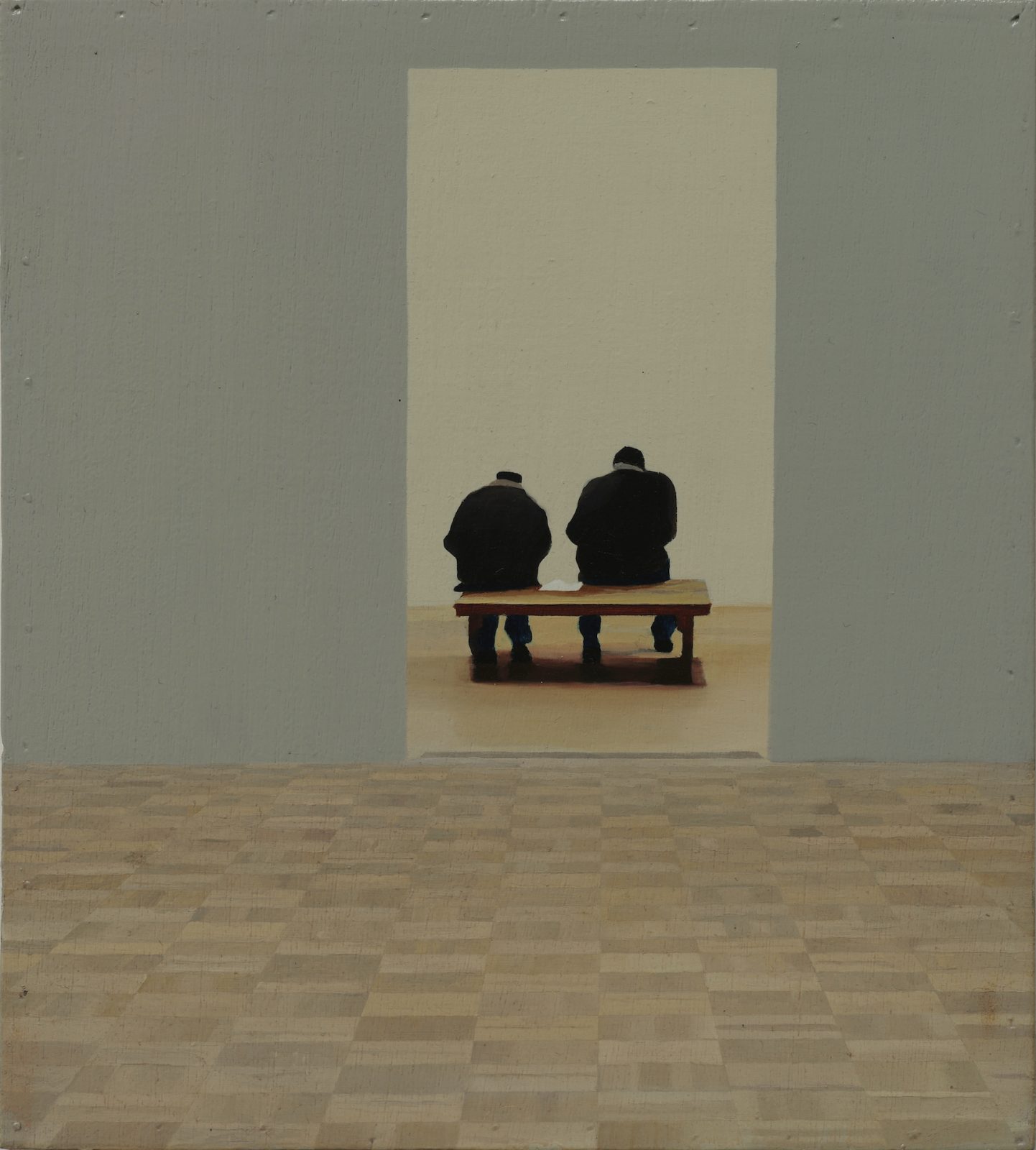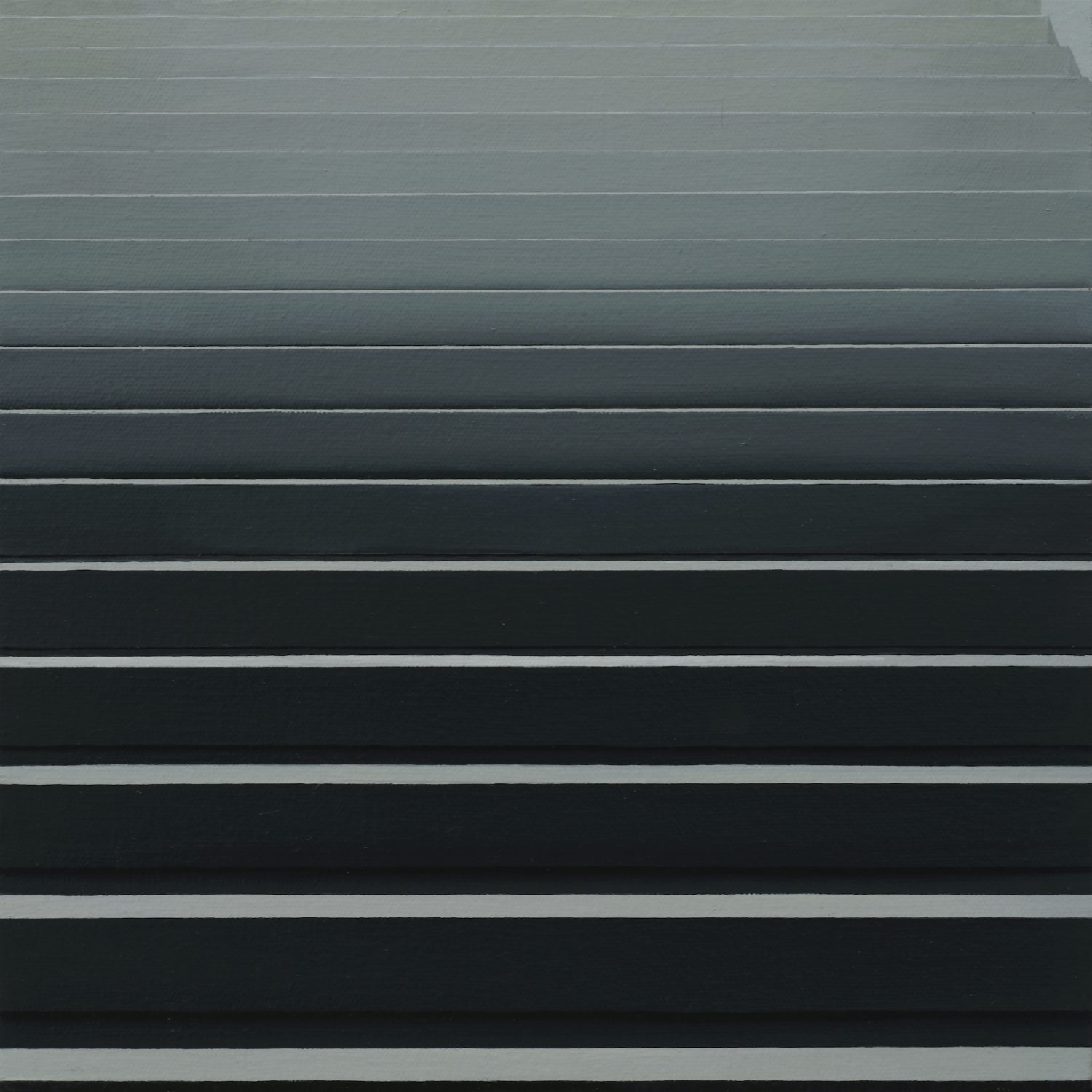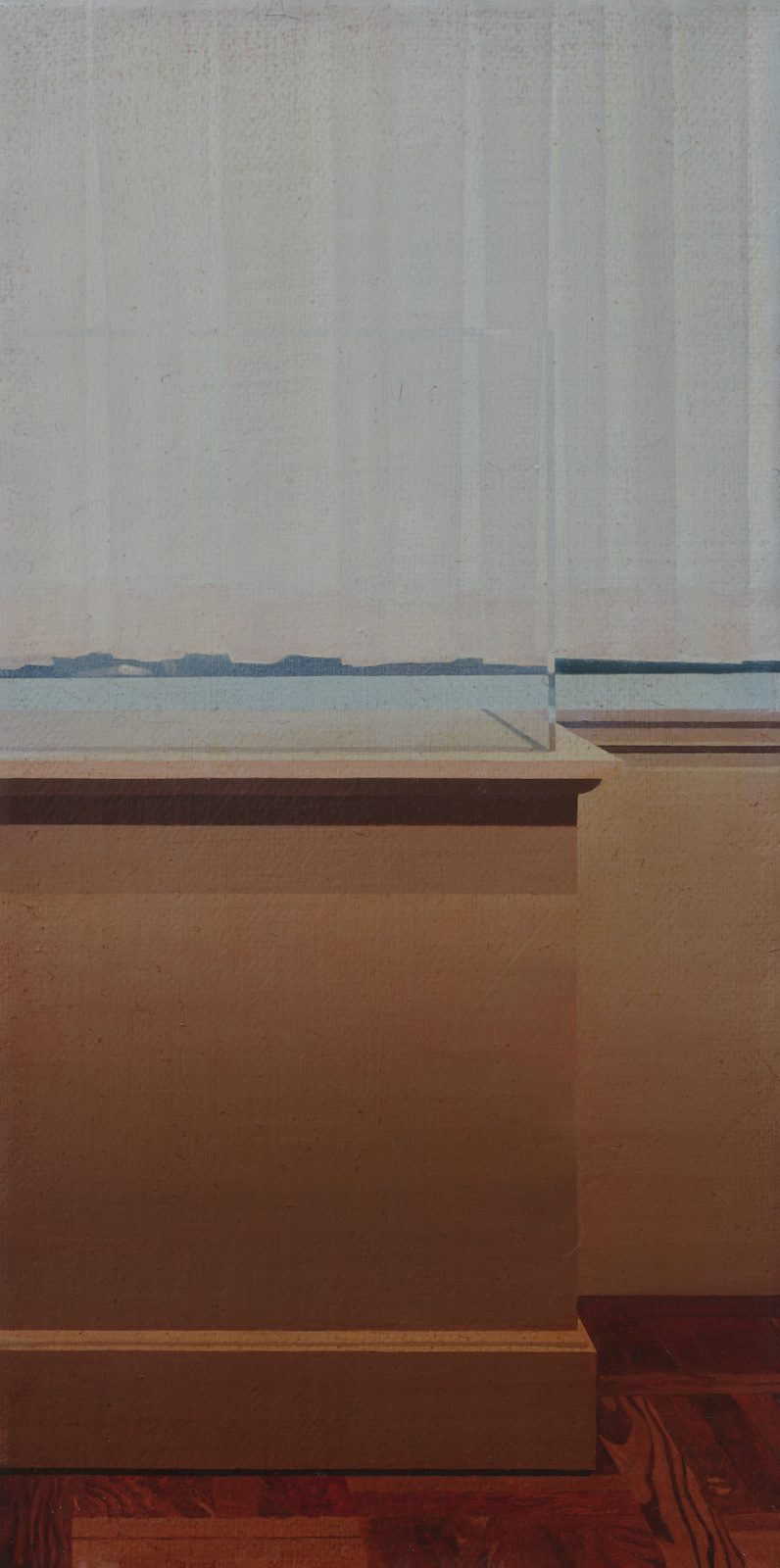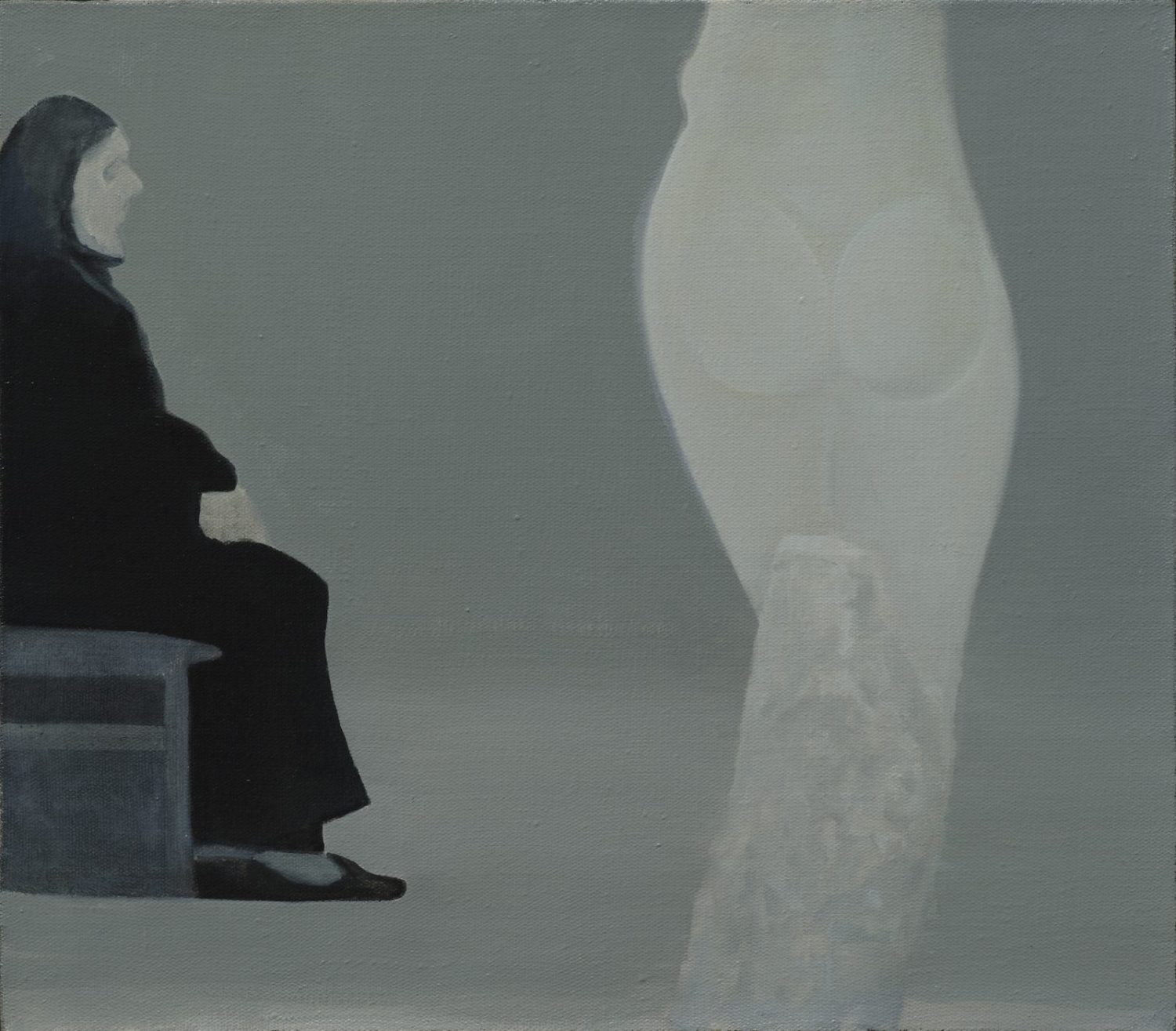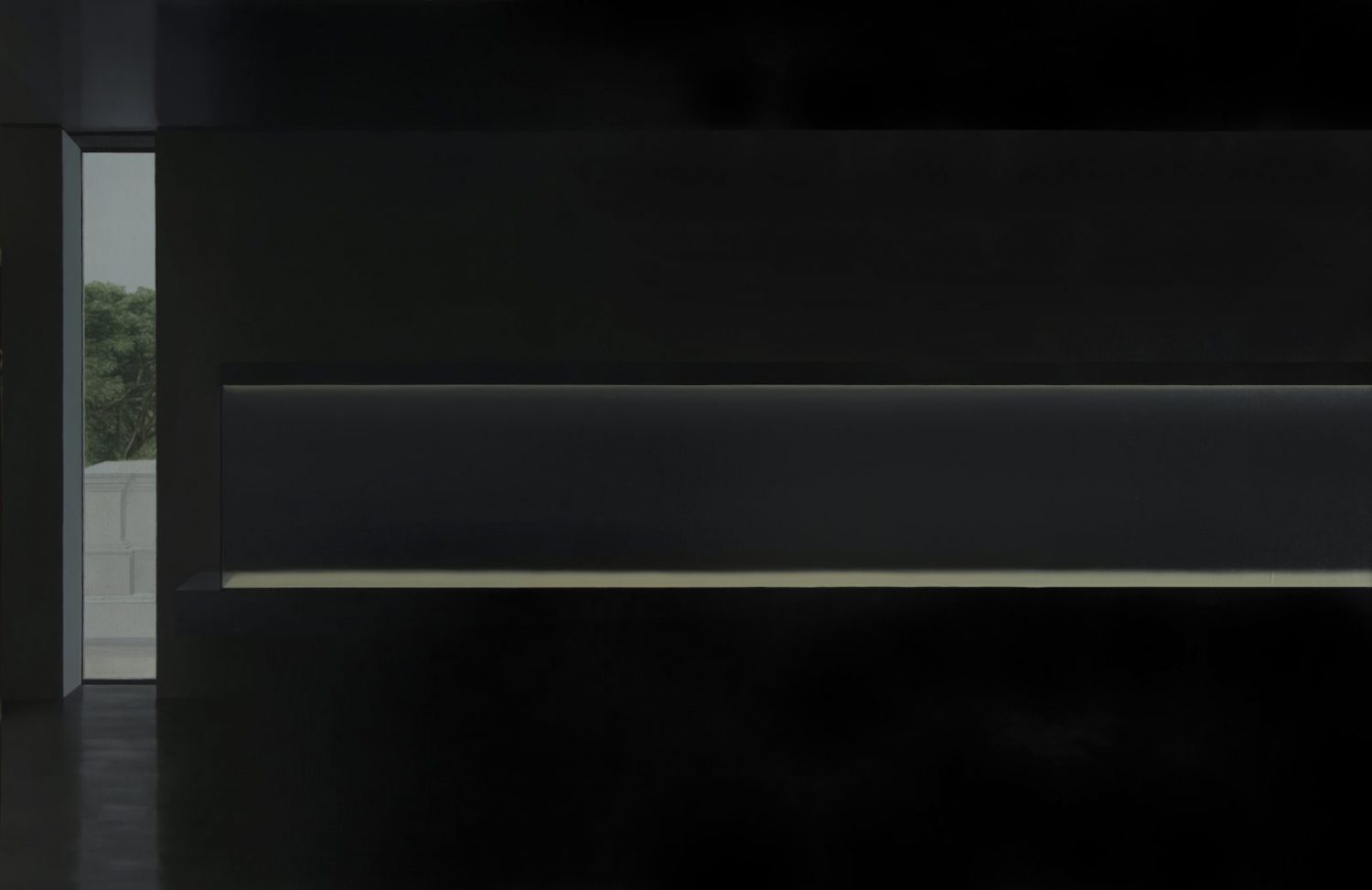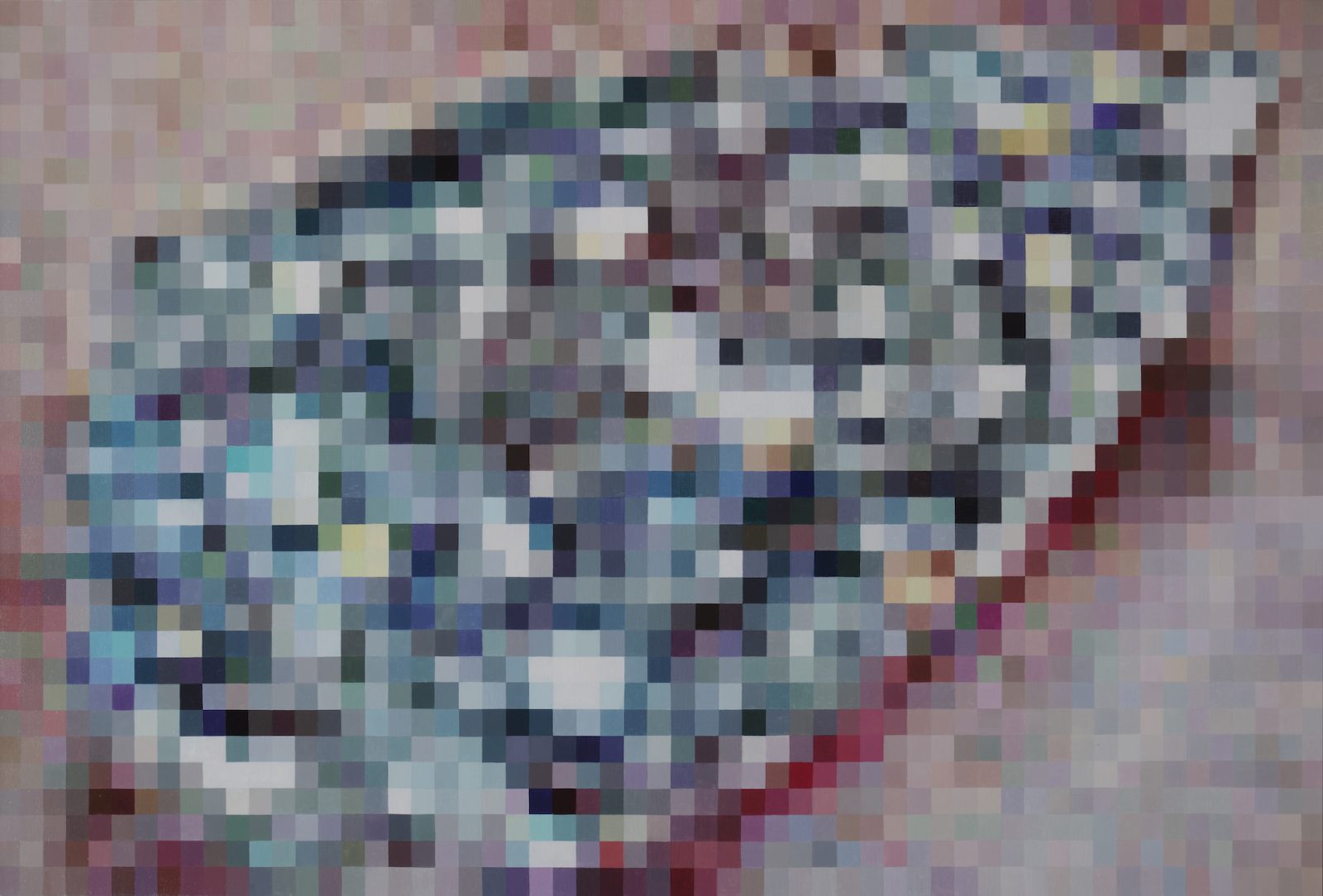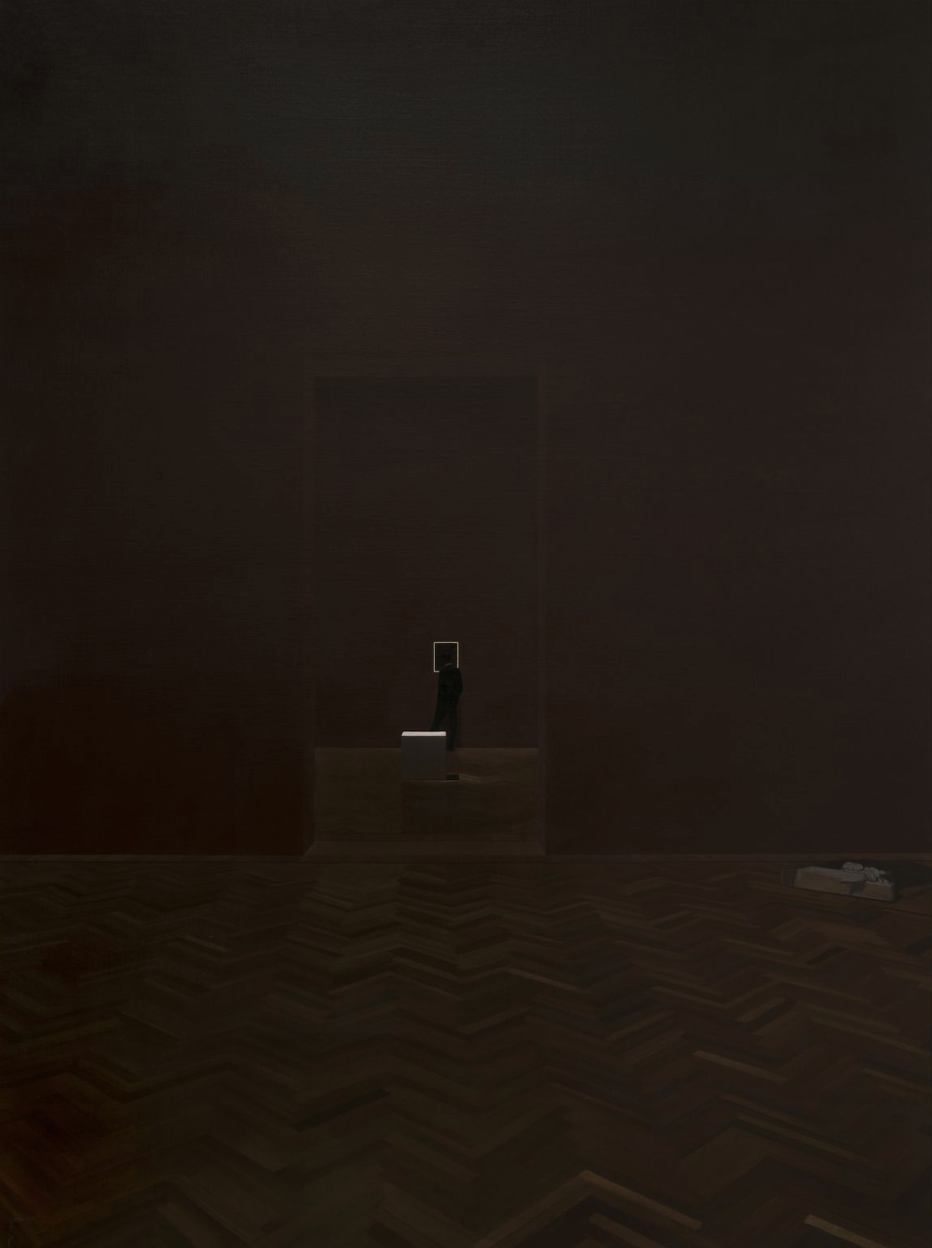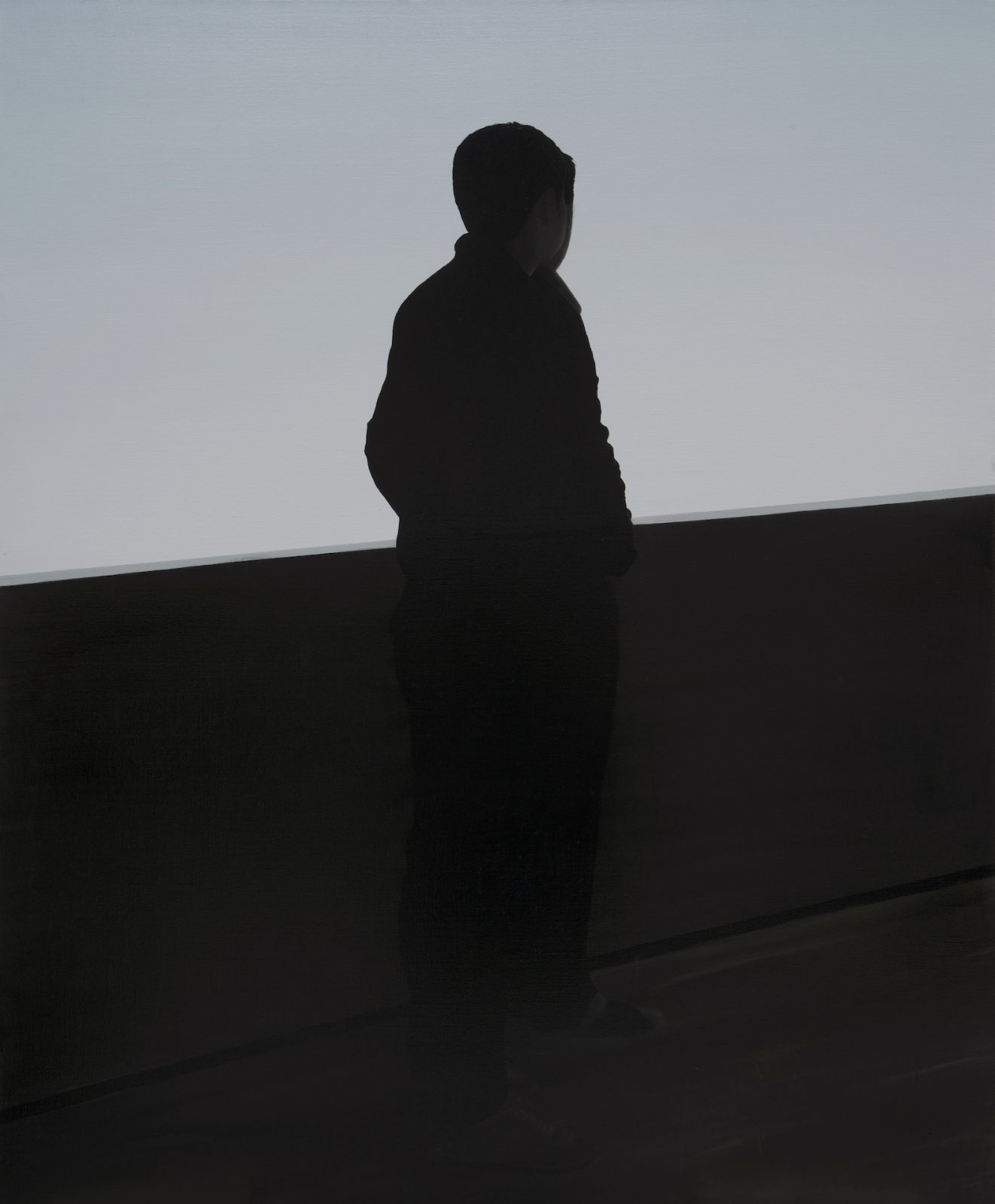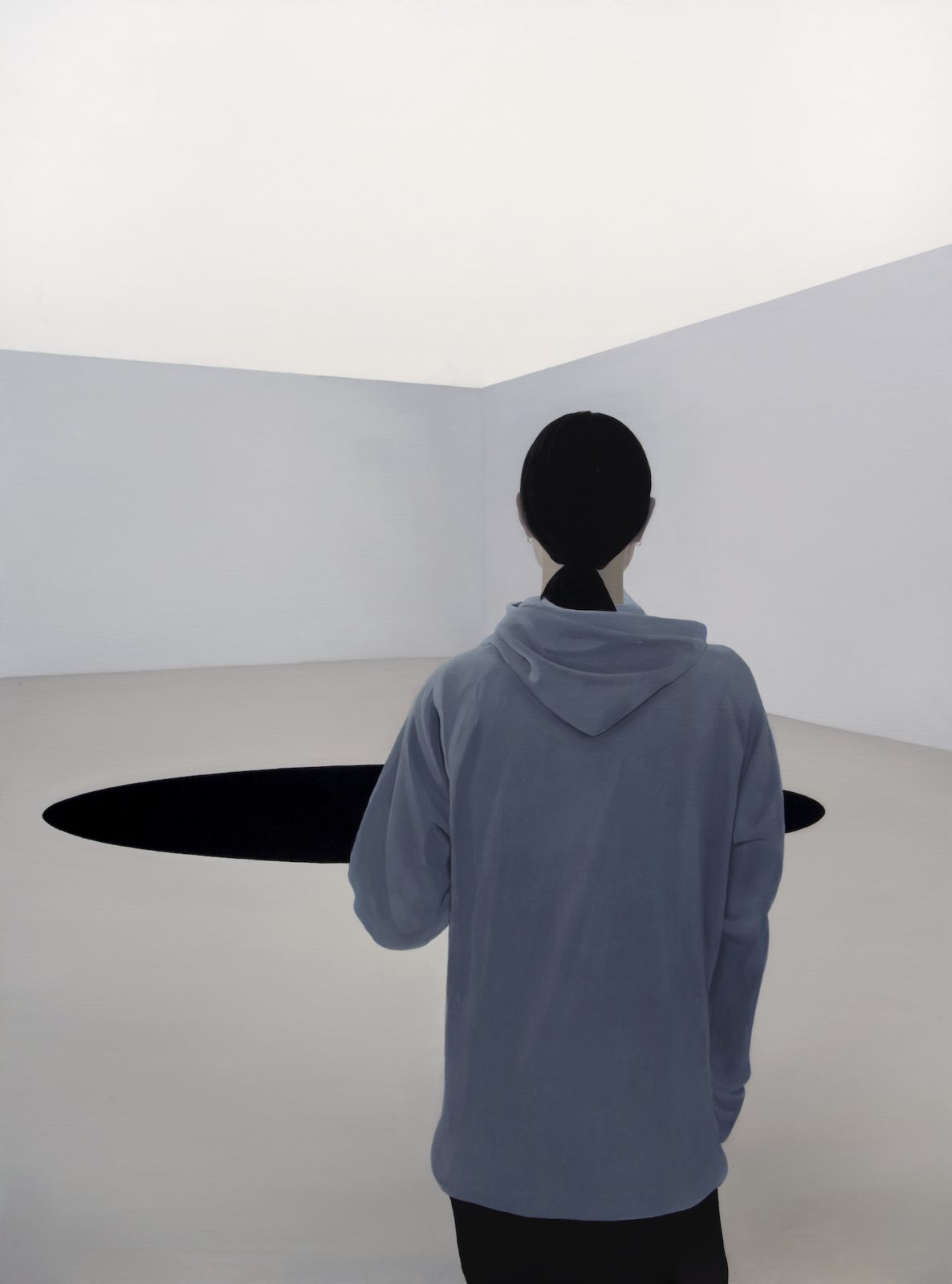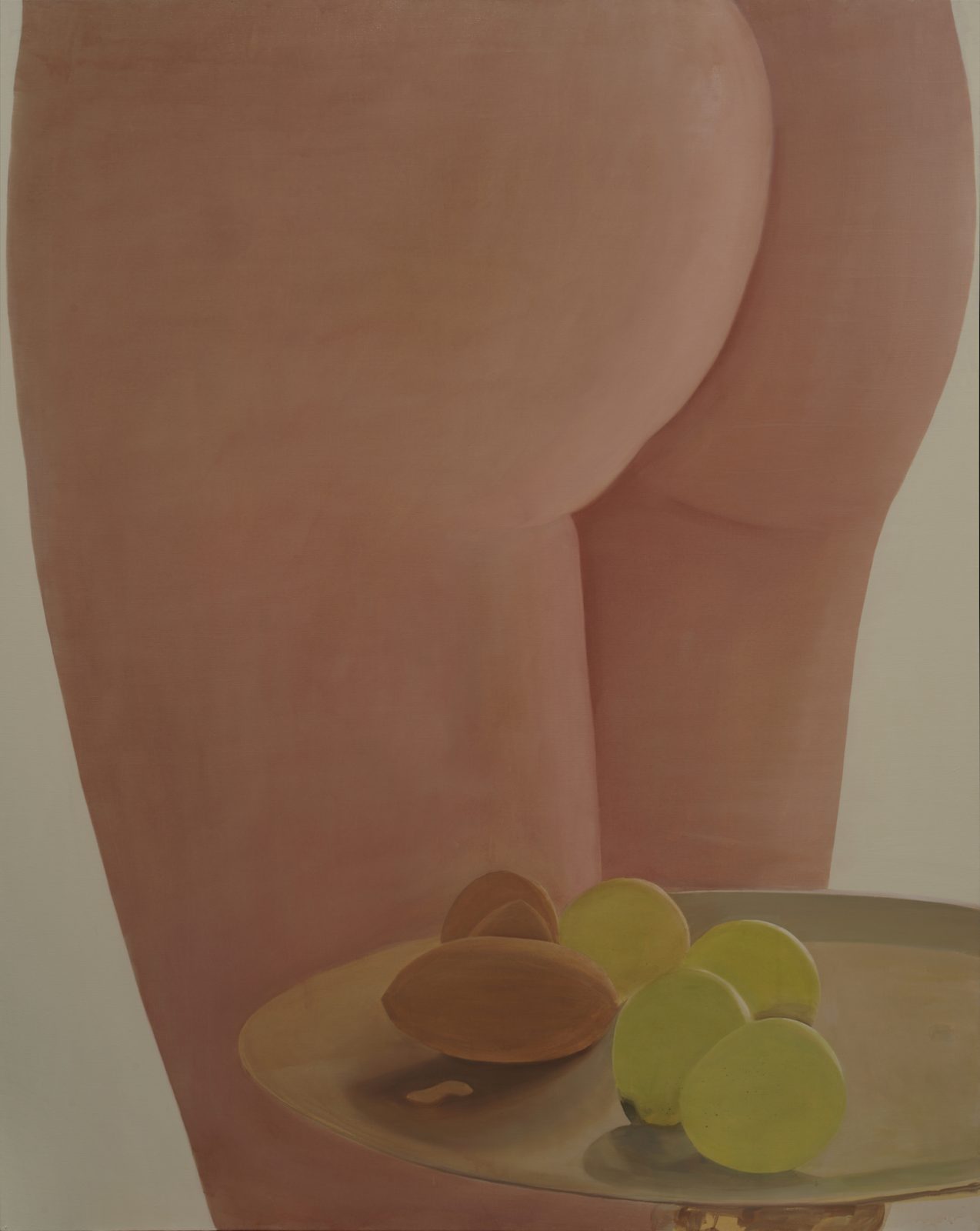 X
Yang Bodu
December 12, 2019–January 22, 2020
MINE PROJECT (now MOU PROJECTS) is pleased to present "Yang Bodu," a solo exhibition of Yang Bodu. It is her first solo exhibition in six years. In the intervening period, she has come to understand painting as a negotiation between looking and being and the image as a moment in time and an intervention in space.
In Dual Portraits (2021), bodies are masked on multiple levels. Our portrait sitters face away from the picture plane, hooded, and disinterested. As viewers, we see one body, but we are coached into believing that there is another hidden body behind it or lodged somewhere in the infinity of perspectival space, visible only through subtle hints and clues.
Since 2011, the In the Museum (2020–21) series has expanded to several dozen sub-series. Many works focus on the space of the museum or the art gallery, embracing this abstracted, emptied, and idealized space as both a stage for human action and a celebration of its absence. For the past several years, Yang Bodu has looked at these evenly lit, dramatically constructed architectural moments as ways of seeing as well as the eventual foundations for individual material paintings. Her practice takes place in this uncanny space between the private and the public, between making and viewing, and between seeing and being seen.
One painting stands out with a distinct look and feel: The Color of a Diamond (2018) reads as a heavily pixelated image, the perfectly vertical and horizontal bars of a digital image echoing, emphasizing, and simultaneously fighting against the diagonal faceted surfaces of a meticulously cut colorless gem. It is a painting that never forgets to be a painting and one that marks how an artist today can see.
About the Artist
Yang Bodu (born in 1986, Tianjin, China) explores the construction and concept of the "art scene" that exists and lingers on in our mind. In her painting-centered oeuvre, Yang depicts a series of architectural landscapes comprising museums, galleries, and art institutions, investigating the intricate contradiction between one's intimate encounter with artworks and the public nature of exhibition venues. Frozen on her canvas are ambers of theatricality, mystery, and balance found within these abstract, empty spaces imbued with idealization. In her recent works, Yang observes the "architectural moments" shimmering within the interplay between light and building structures—elements that form the basis of her personal observation and, ultimately, painting practice. Her works capture the wonders that take place within these ambivalent spaces and further flourishes as they negate the relationships between the private and the public, the acts of practicing and looking, as well as being the viewer and being viewed.
Yang received her MFA from the Pennsylvania Academy of the Fine Arts (PAFA) in 2012 and her BFA from the Tianjin Academy of Fine Arts in 2008. During her study at PAFA, she won the Justine Cretella Memorial Scholarship in 2011 and the Fellowship Trust Prize for her presentation at the Annual Student Exhibition in 2012. Yang's work has been exhibited at various institutional venues, including PAFA, M WOODS in Beijing, and the Tianjin Academy of Fine Arts. Her works are also included in the permanent collections of several institutions, including PAFA, M WOODS in Beijing, Long Museum in Shanghai, and Pingshan Art Museum in Shenzhen. In 2021, Yang was featured in The Artsy Vanguard.
The artist currently lives and works in Beijing, China.
Yang Bodu
December 12, 2019–January 22, 2020